When you want to know how to build a boat, bake a cake or take great pictures, you learn from the pros, right? When you want to know how to plan a wedding effectively, efficiently and within a budget, you must ask the wedding professionals.
There are a few questions that I'm regularly asked by readers of Wedding for $1000, and they aren't all regarding weddings on a budget. Some of the most frequently asked questions are about how to make wedding planning less stressful overall.
Rather than speak from my experience, I reached out to every professional wedding planner and event coordinator I possibly could, asking for their answers to the following two questions:
1. What is the most challenging part of planning a wedding?
2. How can wedding planning be made more comfortable and more efficient?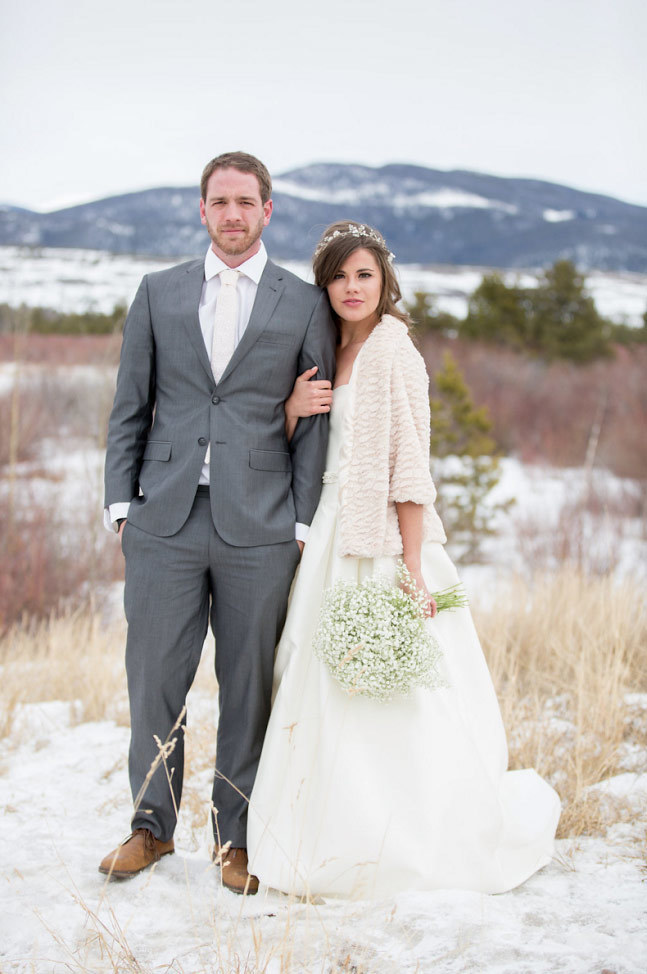 I received an astounding amount of responses, and I've collected the absolute best answers to share with you here.
Let It Go
One of my absolute favorite responses is from Debi Buckley, Certified Wedding Planner and Owner of Southern California Wedding Resources: "Wedding planning feels the most difficult when circumstances happen that are out of your control. I have been lucky to work with brides who, although they may still get overwhelmed in the process, realize there is no such thing as a perfect day and can laugh it off when unexpected situations occur."
"I love this picture because it truly portrays the advice I give to all my couples, to take a breath and enjoy a special moment in silence together on their wedding day."
How can wedding planning be made more comfortable and more efficient? "Simplify, simplify, simplify! If you have to choose where to spend money remember that most guests will not care about the favors, they will remember how happy you seemed, the atmosphere, food and how much fun they had!"
Get Up Close and Personal
Megan Leonard Productions specializes in beautiful East Coast outdoor summer weddings in Martha's Vineyard, New York, Vermont and Washington, DC. Megan tells me that she likes to get together with her couples every six to eight weeks for a face-to-face meeting.
"I'm a huge fan of meeting in person. I've found an evening meeting with a couple of glasses of wine can nail down decisions that take weeks to decide via email."
Limit Your Advice Intake
Jessica Janik is the powerhouse behind The Invisible Bridesmaid, and her approach to wedding planning instantly puts her clients at ease: she gets to know them personally to create "an elevated version of their vision, turning their idea into something they never even thought was possible."
Her best advice for keeping a wedding easy and efficient? "Try not to listen to everyone else who is shelling out advice. These people mean well, but their advice might not be right for your wedding. Keeping a sense of self when making decisions is imperative; it saves precious time and tremendously reduces stress!"
Get It in Writing
"I am a firm believer in getting a menu and timeline in writing early on," says Katie Crowley, Executive Event Coordinator at the Mystic Yachting Center. "This acts as an itemized proposal and the event flow. Once this document is in place, we can change it 100 times over, but having it puts things into perspective. Seeing it on paper makes it real."
You won't get a guarantee in writing, but at the Mystic Aquatic Center, you'll almost definitely get photobombed by a beluga whale at your wedding!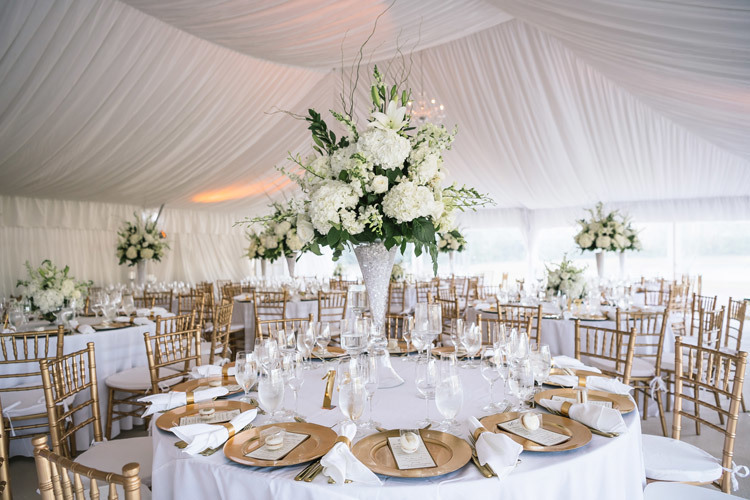 Stay Detail-Oriented
Taylor Curley is the Lead Planner for Simply Elegant Group, a national wedding company, and she finds that the most challenging thing is helping the couple narrow their focus. Weeding through their many inspirational images to determine the wedding details they ultimately desire is critical to staying on budget.
"Making wedding planning easier is all about efficiency," she says. "All of our clients have access to a Simply Elegant-branded wedding workbook that is customized for them. This workbook is a 15-page catch-all tool designed to give every couple all of the tools that we planners use to create their perfect wedding. Having efficient planning tools that guide the couple through the wedding planning process with the help of an amazing wedding planner makes the whole process easy!"
Figure Out Who's in Charge
For Marilisa Schachinger, Wedding Planner and Event Designer of Martel Events, the most challenging part of being a wedding planner is managing realistic and healthy expectations between the couple and family members, especially if numerous people are involved in the planning process. "I typically request that they let me know who the key decision maker will be both in regards to the style and budget."
Make a Day of It
As the CEO and Founder of Elite Events by Tawanda, Wedding, and Event Planner Tawanda Sims get incredibly involved in wedding planning, working hard to make every wedding a dream come true. She focuses on the practical needs to bring all the details together. Her favorite way to make wedding planning more efficient and less time consuming is to take one day with a bride and groom and scheduling as many vendor appointments in one day as possible.
"Most couples have jobs where they work 9 to 5, so they are not available until the weekend, but most wedding service providers have events on the weekend. So when I can gather all vendors in one day to meet and greet my couple, it works out best. The couple gets to go home with more than one contract to review, reflect upon and decide on."

Ask for Help
Krystel Stacey Tien is the Founder, Creative Director and Lead Stylist for her company Couture Events. Her suggestion for bringing the stress levels down while wedding planning is to find the right kind of help:
"Hire a planner that you trust who will, in turn, help you book vendors that they trust. This way you don't have to second-guess your choices. As long as each vendor does their job and your planner does theirs, you should have nothing to stress about. Also, keep an up to date checklist, we love our online system for this so you can make sure you are getting things checked off and you aren't missing anything."
Make Budget-Conscious Decisions
Heidi Hiller of Innovative Party Planners would love it if Pinterest had price tags. "Many brides come in with pictures of their dream wedding and ask what it would cost to reproduce it – not knowing all that went into making the film come together. All too often the images are staged photo shoots, while others are from weddings with huge budgets. They have no idea what any of it costs, and it is hard to be the one to disappoint them with the real cost estimate.
Her absolute favorite client is one with whom she connects and whose trust she earns – and who can make decisions quickly! It makes the wedding planning process efficient and comfortable when the couple can have a definitive answer to her questions.
Set Expectations
Whether or not you plan to work with a wedding planner, everyone should set realistic expectations. What do Wedding Planners need from the couple and their families? "Besides a Fairy Godmother wand?" says Andrew Roby of Andrew Roby Events. "It would be amazing if couples would take the time to do some research about what they're hoping to accomplish with their wedding. We never want to state a couple cannot have what they want. However, it is never safe to overpromise something when we know it might be outside of the couple's budget or against the law. Doing a little homework and establishing an idea of a budget allows the planner and couple to set realistic expectations."
Say Goodbye
For Regina Brooks, the Owner and Lead Planner at Régine Danielle Events, the most challenging part of wedding planning are when it's all over. "It's bittersweet and difficult after working with and building a bond with my clients do not have as much contact with them after the wedding. We consider our clients our friends, and it's sad not to be working as closely with them anymore."
Jeanenne La Bella of La Bella Planners, LLC
"The most difficult part of planning a wedding is juggling everyone's opinions. Sometimes you have a bride, groom, mother of the bride and other family members all chiming in. As a bride, the best way to overcome that is to develop your opinions and convey them to your wedding planner. He or she will be able to back you up and make it happen."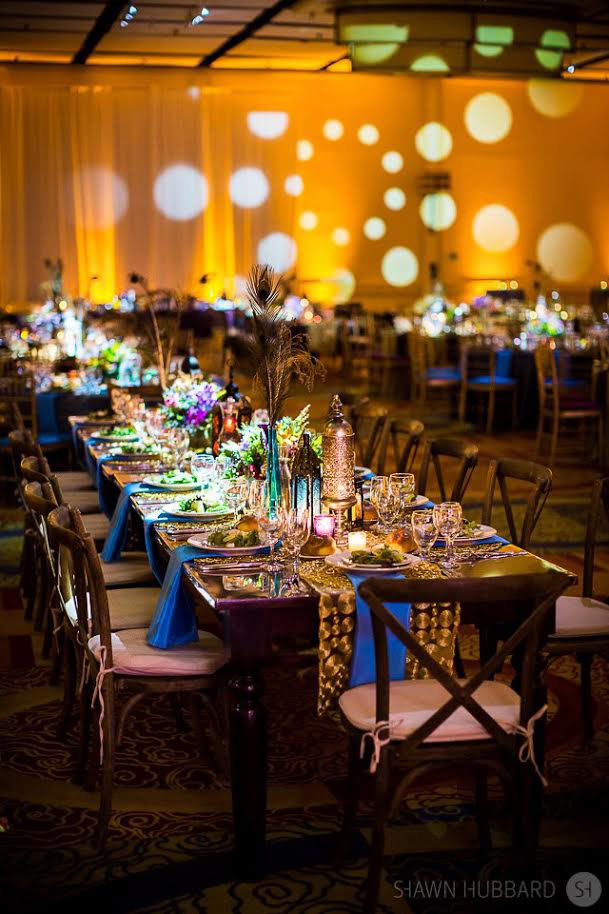 Tracie Morris of You're The Bride
"I would say the most difficult part of planning a wedding is when a couple doesn't have a set budget. Couples need to know the big picture of how much money they have to spend so I can recommend vendors that will fit into their budget as well as suit their personality and style."
Tracie also adds that "You get what you pay for, especially when working with 'friends' (friends who are working the wedding). I will say, however, that I have only ever seen good experiences happen when a friend gets ordained – they usually take that role seriously, which is a relief!"
Kourtney Marquis of Marquis Events
"It can be tough to balance what the couple wants versus what the parents want. Finding a happy medium comes from honest and open discussion." To make wedding planning more efficient for everyone involved, her favorite thing to do is provide as many guides along the way as possible.
Jung Lee of the fete
"A short wedding planning period is actually a blessing. It forces couples to focus and make good, quick, smart decisions."
Andrea Freeman of Andrea Freeman Events
"Busy professionals tend to have the hardest time wedding planning because it's difficult for them to relax and trust that everything will come together. If they could just enjoy the process of getting to the altar a little more, it would be great." She feels that there's nothing better than a power check-in call or in-person meeting; "I can cover a lot more with them in a shorter amount of time!"
Heather Vickery of Greatest Expectations
"The best way to plan a wedding easily and efficiently is having an amazing team and working with top-notch vendors!"
Lindsay Bishop of Lindsay Bishop Events
Lindsay comes from a finance background, so the loves working with a budget. However, the hardest part is "educating clients about wedding costs they don't experience in everyday life and helping them determine an accurate budget based on what they can afford. It's important that I help set them up for financial success after their wedding so it can be really daunting!"
She recommends Aisle Planner for both planners and couples, as it houses everything you need to track while planning a wedding
Ingrid Asoni of Asoni Haus
"I love to unlock what my client wants and needs truly. They often come with a wealth of ideas that aren't always a cohesive vision. I connect with them and help them refine their inspiration into a beautiful event style."
Nicole Batiste of Events by SB.
Nicole relies on "Lists, lists, and more lists! I cannot live without a well-constructed list of to-dos. I encourage all of my couples to take a look at and rely on my wedding-planning checklist. I find that once everything is out of your head and on paper, it's so much easier to think clearly about the needs, wants, and must-dos. It keeps the stress levels to a minimum and the enjoyment levels to the maximum – which is ultimately the BEST way to plan your wedding or any celebratory event."
Nicole Marie Harris of One Last Frog
"My favorite way to make wedding planning efficient and less time-consuming is to prepare a detailed timeline. The timeline should be top-heavy, meaning that I lock down the venue and vendors early so the small details can be more easily managed."
Trish Dimitrakos of Trish Star Events
Trish has a wealth of tips, tricks, and workflow techniques that she has developed over twenty years of event and wedding planning. The most challenging part of planning a wedding, she says, "is balancing the various policies and procedures each vendor has."
Brooke Sheldon of Lilybrooke Events
"Nothing is perfect, and weddings don't necessarily have "problems," they have situations that arise and questions that need to be answered. Decisions to be made. A plan is just a plan, but the magic comes through how things are set up and executed."
The best way to keep a wedding on track and going smoothly is to make sure that all vendors are on the same page when it comes to the big day timeline.
Laura Irizarry-Garcia of LIG Events
Have an idea of what you want! Laura likes to give her couples wedding homework. These small planning tasks are manageable and 'bite-size' but aren't able to be done by anyone other than the couple. "When couples are indecisive it really holds up the planning process."
Anthony Navarro of Liven It Up Events
Anthony knows that you can't always control every minute of a wedding – or of the planning process. Sometimes things happen, and the plan has to change. Evolving and being able to handle anything that comes along is what makes a wedding planner a great asset.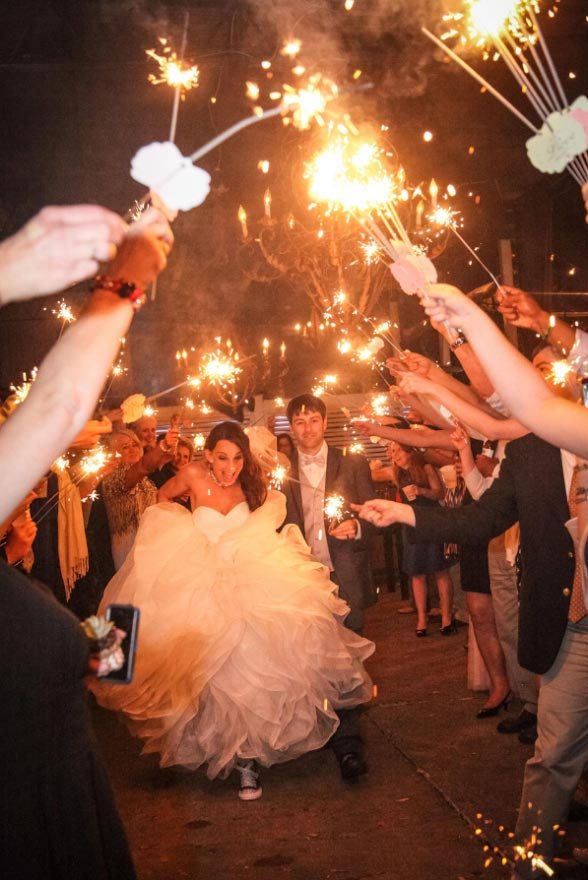 Millie Mathis of Southern Touch Events
Millie loves to make sure her brides and grooms enjoy their special day to the fullest. To accomplish that, she is on top of handling any wedding day emergencies and situations so that the couple doesn't even know about them until after the big day! She recommends that every couple "at least have a coordinator. You are spending a lot of money on this day – there are no 'do-overs'. You need someone who is there looking out for you, executing on your plan and maintaining the wedding day vision."
Shawn Rabideau of Shawn Rabideau Events and Design
One of the hardest things to do is help brides and grooms understand that not everything on Pinterest and Instagram is a good idea or within their budget. "I want to help them realize that the monogrammed napkins and matching straws don't make the wedding day special – it's the feeling of the day and who is there that matters the most."
"Very often couples say that everything is important when it comes to their wedding, but my job is to get them talking about their ideas and help them determine the wedding priorities. This helps get everyone on the same page and possibly avoid arguments in the future."
Nicole Kaney of NK Productions Wedding Planning
"We love using Google Docs to coordinate and share information between our team and the couple. It makes the wedding planning process go really smoothly!"
Patrick Peel of Hello Destination Management Company Las Vegas
Patrick is a member of the International Live Events Association – Las Vegas, and he says that one of the hardest things is "working with brides whose Pinterest pins don't reflect what is available in the season their wedding will take place. The cost of florals out of season can affect their vision of what they want, so communicating about what works within their budget can be tough."
He loves to meet with the couple and hear about their ideas for the wedding and help bring it to life in a beautiful, magical event!
Alicia Strom of Before I Do Events
Alicia mentions that one of the most challenging parts of being a wedding planner is staying calm during the high-stress situations that almost always arise. "Problems are inevitable, and it's our job to MacGuyver every issue without our clients having their day affected."
One of the reasons a couple should have a coordinator or wedding planner is so that they don't have to deal with these situations on their wedding day themselves!
Sabrina Cadini La Dolce Idea Weddings and Soirees
Sabrina loves to leverage technology to increase productivity, including event management tools, paperless solutions and sharing systems with her clients. She loves to create memorable experiences that are individual, unique and reflect the couple's personalities and heritage.
Danielle Rothweiler of Rothweiler Event Design
For Danielle, it's all about the schedule. She keeps a specific plan to make sure every part of the day is executed as intended. Building trust with her clients is paramount, and helps her battle the incorrect information that can be found online or shared "by a friend that just got married."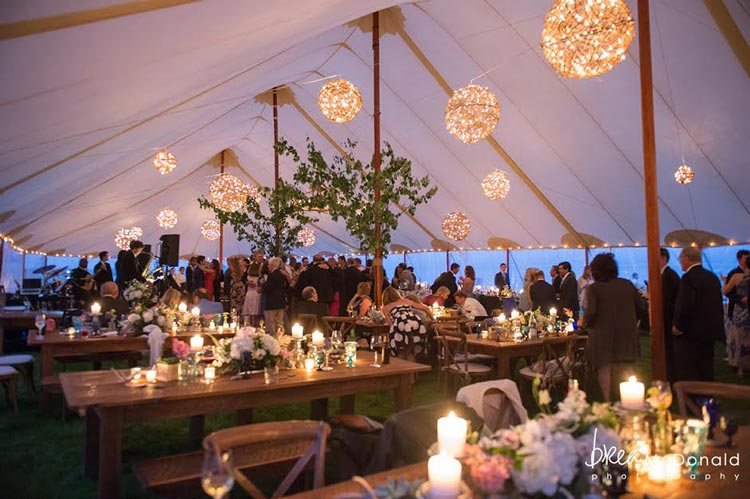 Lauren Chitwood of Lauren Chitwood Events
Lauren will make it easy for you to make decisions! "I like to present two to three options to my couples along with the pros and cons of each. I'm happy to tell them what my first choice would be and they typically choose that option."
She also shares that "my job would be a breeze if I didn't have to worry about physics or finances!"
Tonia Adleta of Arabella Events
Developing trust in a client's relationship is the biggest priority for Tonia. Finding a way to manage couple's expectations of a perfect wedding within their resources of time, money and support is also critical. "More transparency in the industry would be helpful for couples to have a better sense of what is possible for their budget. A bride might fall in love with a design on Pinterest, and it is crashing when I have to explain that it cost ten times their budget."
Renee Flores of Mariee Weddings
"We constantly communicate with the couples we work with. I'm a big fan of spreadsheets, calendars, checklists, and deadlines. As soon as they sign up to work with us, couples are provided with documents that help them make critical decisions."
Renee Flores is a Thumbtack.com professional – you can find every possible vendor for your wedding at Thumbtack Weddings, and they send YOU bids based on the needs you describe when you fill out a request!
Ted Daniels & Michael Boivin of Boston Harbor Hotel
"Efficiency really starts at the beginning. We love to start all planning with a great conversation to learn more about the couple so that the rest of the planning can be more efficient."
Ted says "family and friends should let the details of the wedding be a surprise. When outside parties ask, the couple and their parents feel like they need to respond and then the person asking the questions gives their opinion which can sometimes make the couple second-guess their decisions."
Michael says "having one main point of contact (whether it be the bride, groom, mother of the bride or whomever) would help streamline everything throughout the entire process."
Leah Malin of The Seaport Hotel & World Trade Center
"Put on your Bridal Blinders!" Leah says, "make a plan and stick with it, regardless of what everyone else is doing. Attending other weddings while planning your own might cause you to fret, stress and make changes in your own plan. Having a vision that is true to your desires and sticking to the plan makes your day that much more beautiful."
She says that wedding planners are in the business of "graceful disguise of disasters, handling those behind-the-scenes issues no one ever finds out about because you handled it before it adversely impacted the wedding day."
Sutisa Spellman of Pechanga Resort & Casino
"What I've found to be the best way of efficiently planning a wedding is by utilizing our tasting appointment as a way to secure wedding details and tie up loose ends (linens, centerpieces, décor, etc.). Since they're meeting with me in person, I try to make the most of their appointment time, and it erases the need for an additional meeting to discuss these details."
Her above suggestion for a smoothly-running big day is: "Make sure anything you drop off at the venue is properly labeled so that everything ends up where you intend it to be."
Michael Motylinski of St. Thomas Wedding Officiants
"I make everything more efficient by establishing up front my expectations for the planning process and giving a clear time frame for each step of planning, i.e., 1. First, we'll pick the date/time. 2. Beach location. 3. Flowers. 4. Decor. 5. Cake. 6. Reception. It sets the expectations and keeps everyone on task and reduces stress!"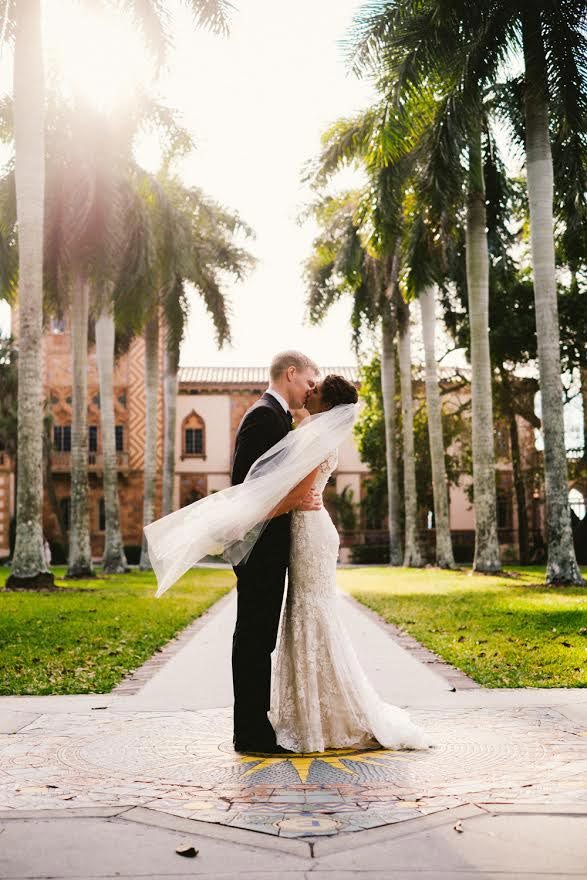 Jamie Chang of Mango Muse Events
For Jamie, understanding her clients really helps streamline the process. "I love to get to know who they are, what they like, what they love, their love story, everything. People are what make this industry magical and exciting. Getting to know them better lets me anticipate their questions and build an event they'll love."
Anastasia Stevenson of Coastal Creative Events
The hardest part of helping someone plan a wedding is helping them understand a situation they've never been in before. "Wedding planning can be stressful like any new situation. Our job is to listen and help them by providing information on vendors, insurance, contracts and more."
Lillian Stevens of Boca Raton Resort & Club, A Waldorf Astoria Resort
Managing the client's budget is the hardest part. "As a wedding planner, I want to meet and exceed their expectations and wildest dreams, but sometimes we have to go with just what they need." Jillian relies on her fantastic wedding concierge team to be her clone and support her in places she can't be at all times – allowing her to provide the couple with the luxurious full-service experience they deserve.
Ani Hovhannisyan of Through the Veil
Ani loves to help brides find the perfect dress by assisting them to create a custom Look Book to work through the many options available. "There are a lot of moving parts to have a custom wedding dress made, and I help guide the bride through the design process for every gown she plans to wear."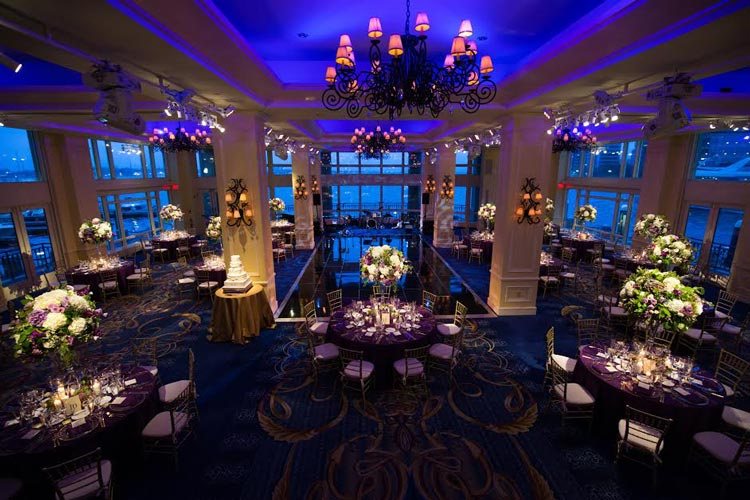 Janessa White of Simply Eloped
Janessa feels strongly about working proactively rather than reactively. "I try to collect as much information as possible before the couple booking with us so that we have a realistic idea of what will be involved in the event. It helps me be able to anticipate issues and provide solutions before the situation even arises."
Keeping information in the cloud as well as sharing it with vendors and everyone involved in the wedding helps prevent miscommunications and saves a lot of time and headaches. "One single Google Sheet is incredibly helpful!"
Leah Weinberg of Color Pop Events
"People get weird when it comes to weddings," Leah says that this statement that a couple once told her applies to everyone – not just the couple getting married. "Family politics, opinions of friends, everything seems to come into play when a wedding is being planned."
She loves to prevent the overwhelm that comes with the wedding planning process by providing easy checklists and helping organize everyone involved.