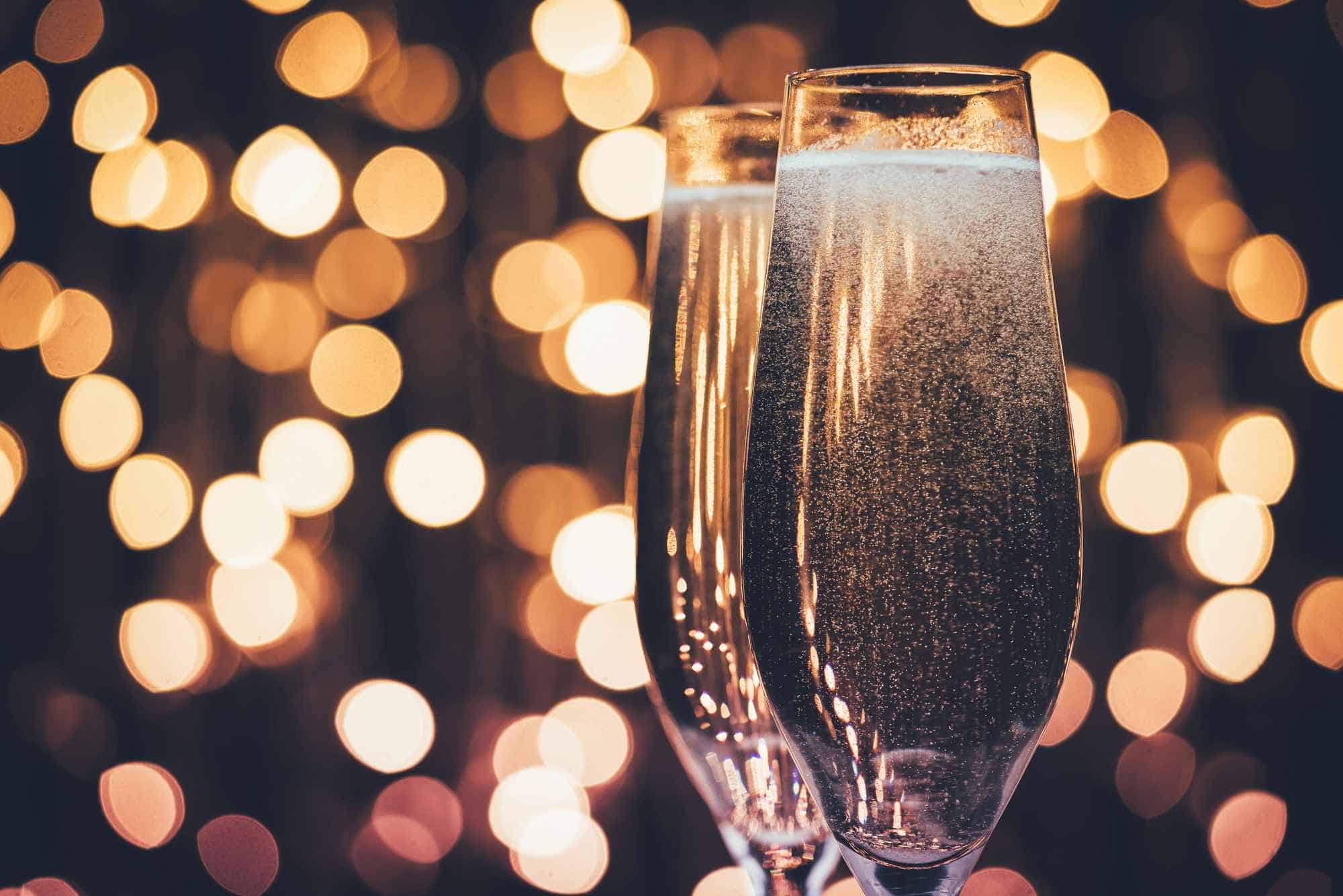 Events Venue & Reception Centre in Melbourne
Renowned as an iconic wedding venue and function center, Vogue Ballroom is Melbourne's most sought-after wedding destination. Located in Melbourne's South-East suburbs of Burwood East, it's just a 20-minute drive away from the City Center.
Vogue Ballroom is a formal affair nothing short of luxury and grace, giving couples the perfect beginning to their happily ever after.
Your Gateway to Majestic Grandeur Event
The Grand Ballroom comprises of state of the art décor giving the elegant and exquisite venue a charm of its own. From high ceilings and chic crystal chandeliers fit for royalty, it's no wonder this events' venue has received numerous accolades for its stunning ambiance and vogue like attraction.The grand staircase and stunning backdrop give couples the perfect opportunity to shine in style while being photographed on their biggest day.
It's the ultimate blend of aesthetic beauty and contemporary feels.
A Wealth of Experience to Cater to all your Event Needs
At Vogue Ballroom, we know what it takes to fulfill your biggest aspirations related to your wedding day. With over 25 years of sound experience in Melbourne's wedding and entertainment industry, owner and wedding expert George Ross knows how to create memories that you can cherish for the rest of your lives.
His soulful passion and unique ambition to inject beauty and class into an event that fulfills the criteria of re-imagination will give your wedding the awe-inspiring grace it deserves. Intricate attention to detail, award-winning cuisine and impeccable service will ensure your wedding is nothing short of magical and memorable at Melbourne's renowned events venue.
Have Yourself an Intimate, Distinct and Memorable Occasion at Vogue Ballroom
Weddings are supposed to be a private and intimate, composed affair. At Vogue Ballroom, we deliver just that for all our couples, granting them exclusive rights to use our wedding venue just the way they want to.
After all, we believe weddings are about creating the perfect ambiance for the perfect moment in time.The gorgeous venue comprises an immaculately decorated free-standing building. This includes its own large private parking for you and your guests. 
The team of experts and skilled professionals has what it takes to make heads turn at your wedding. This includes professional wedding experts, event designers, and chefs who will work with you to create an enchanted wedding experience that fulfills all your desires and expectations. Our dream is seeing your wedding vision fulfilled every step of the way.
We know what Wedding Dreams are Made Of
We want guests to recollect memories of your wedding years from now. And that is why we at Vogue Ballroom welcome you to a distinct wealth of experience that is nothing short of unique fascination and sheer amazement.
Being a team of event planning specialists, we will go through every little detail, perfecting it in a manner like no other. It's a relationship built on trust, hard work and the utmost dedication towards delivering promising results, guaranteed to leave a smile on yours and your guests' faces. It's no wonder our events' venue is highly reviewed by giant platforms on social media such as Facebook and Instagram.
The breathtaking view and beautiful portrayal of detailed elegance displayed throughout the venue make the Vogue Ballroom suitable for the grandest of affairs. From the high vaulted ceilings and crystal chandeliers to the inspiring architecture and marble foyer, it all comes down to formal sophistication beyond which words can describe.
Married couples can turn their entrance into a moment of thrill and grandeur with our Juliet inspired balcony. This combined with our bespoke lighting creates the spectacular setting that is unmatched against all others. The lighting system can also be reflected in a number of different hues to blend marvelously with your theme at no additional costs.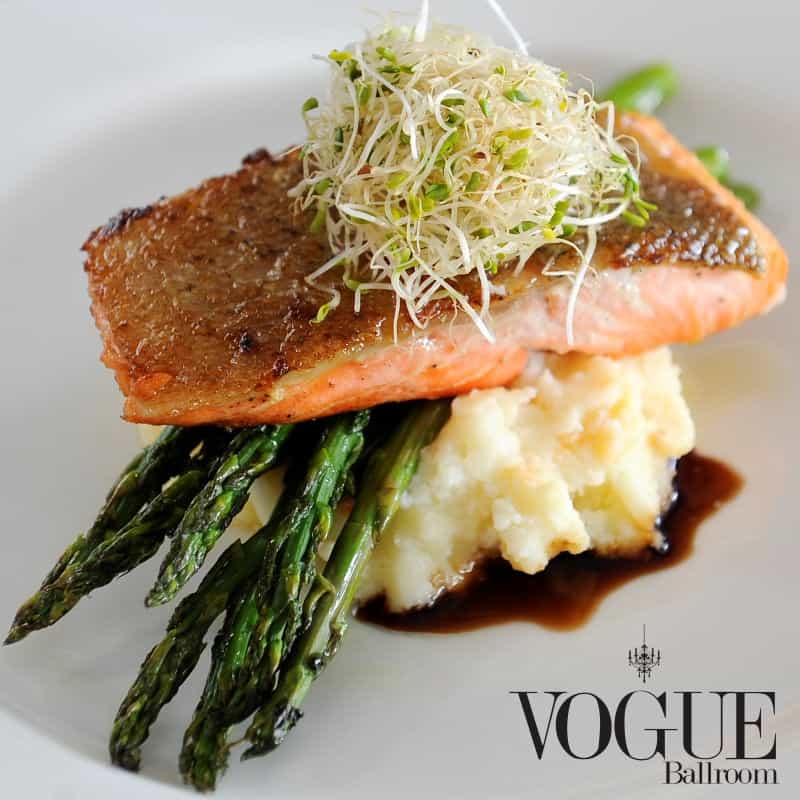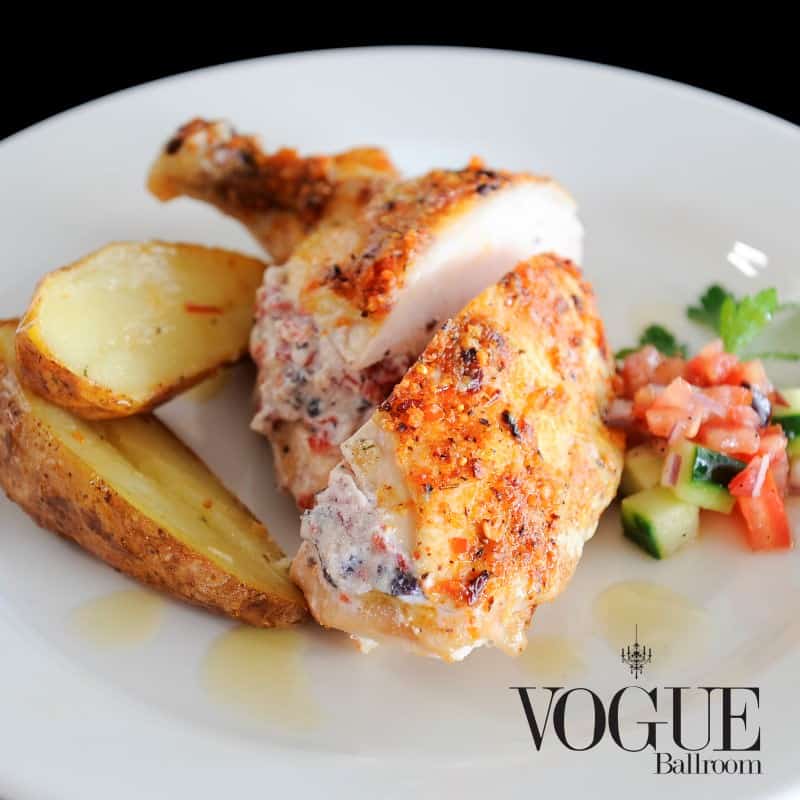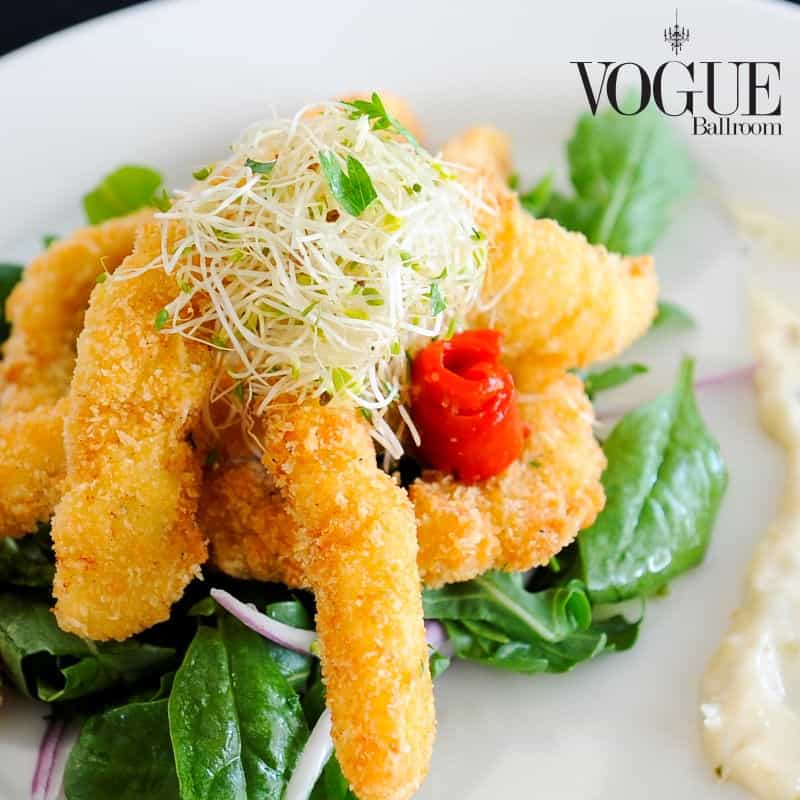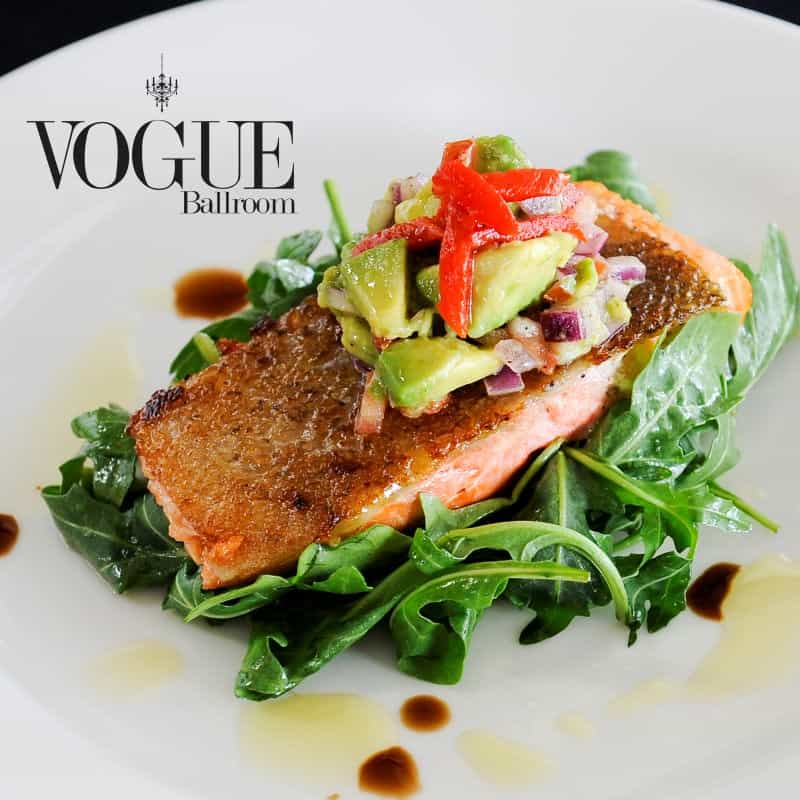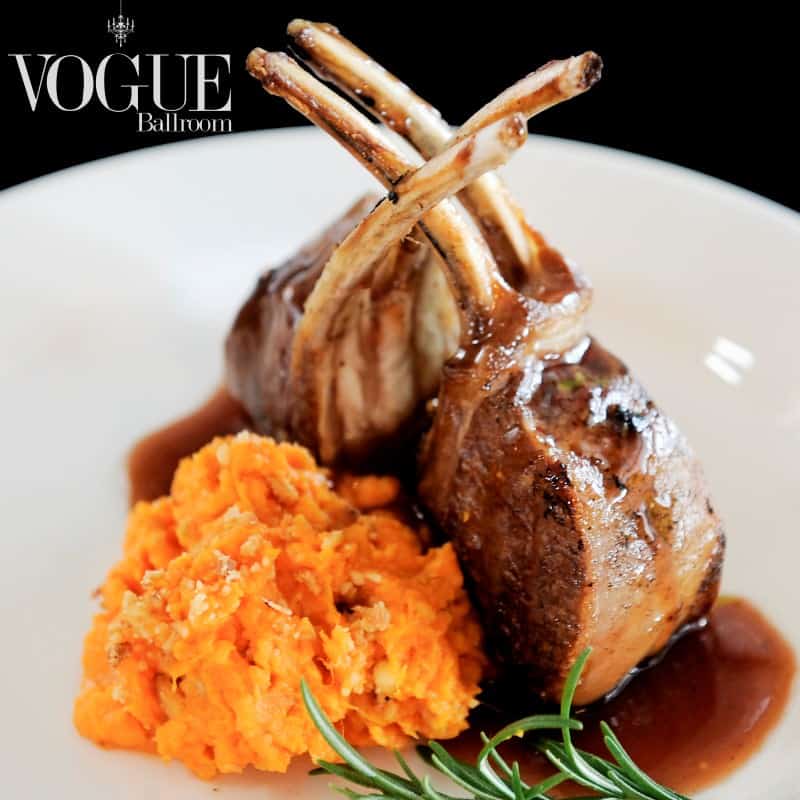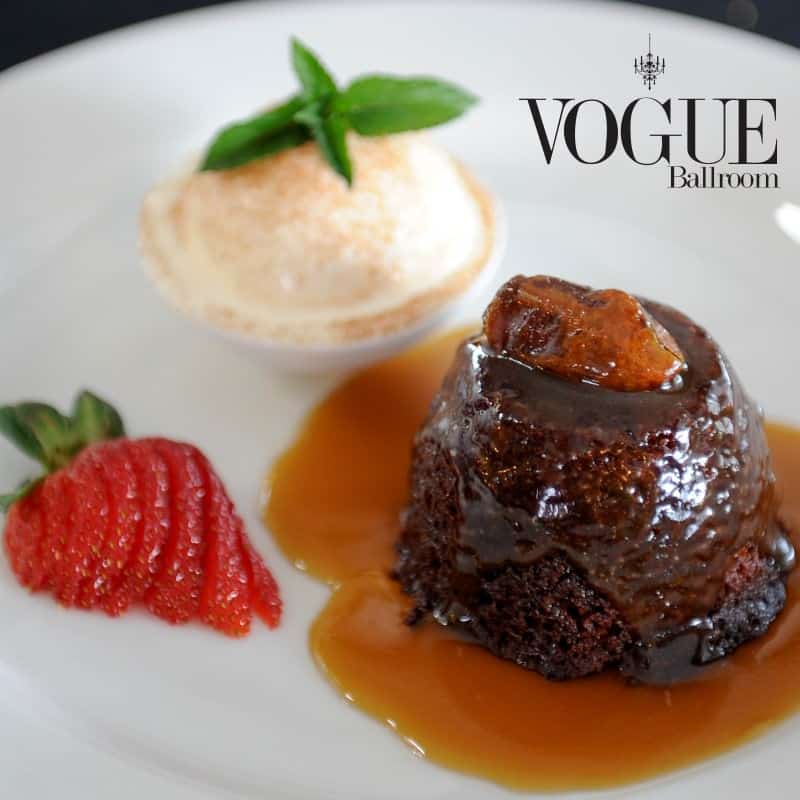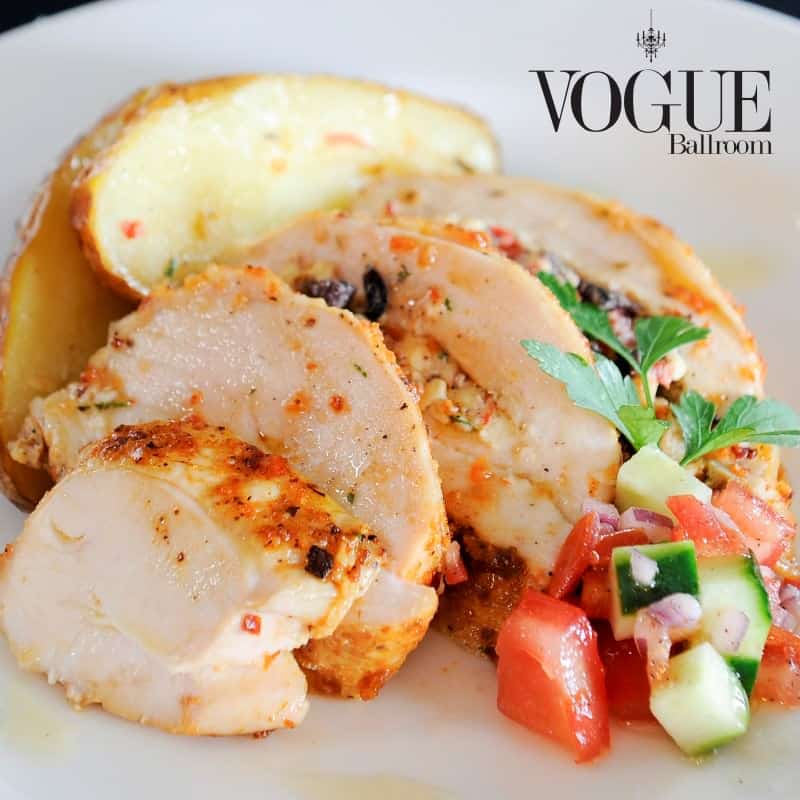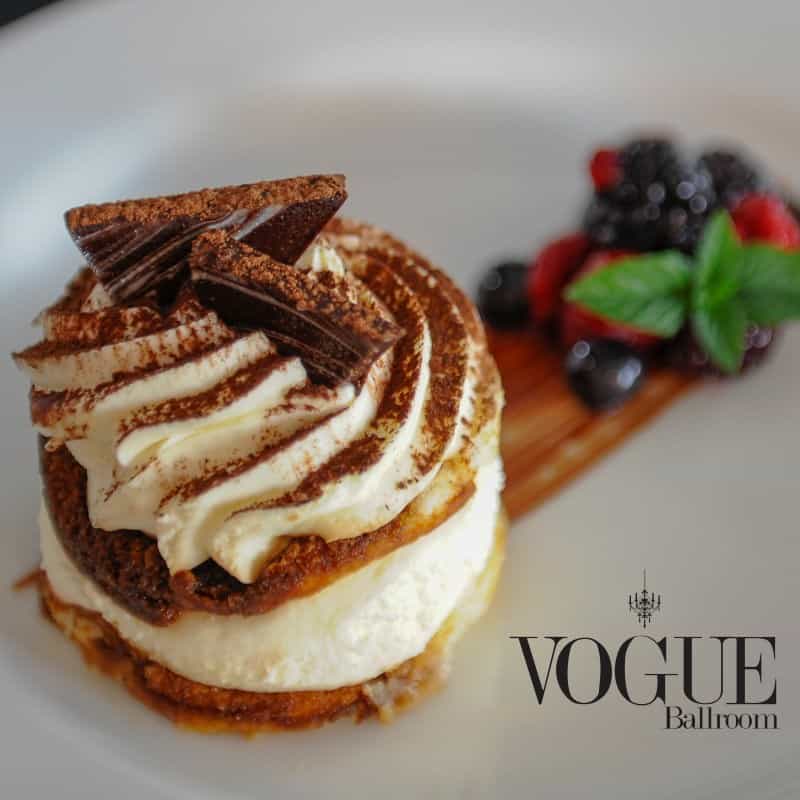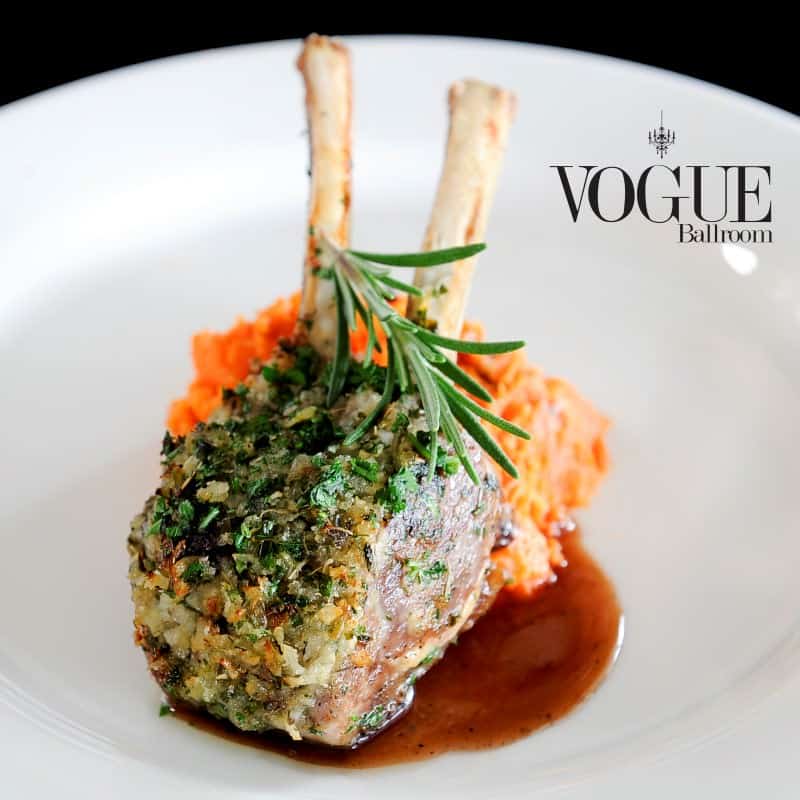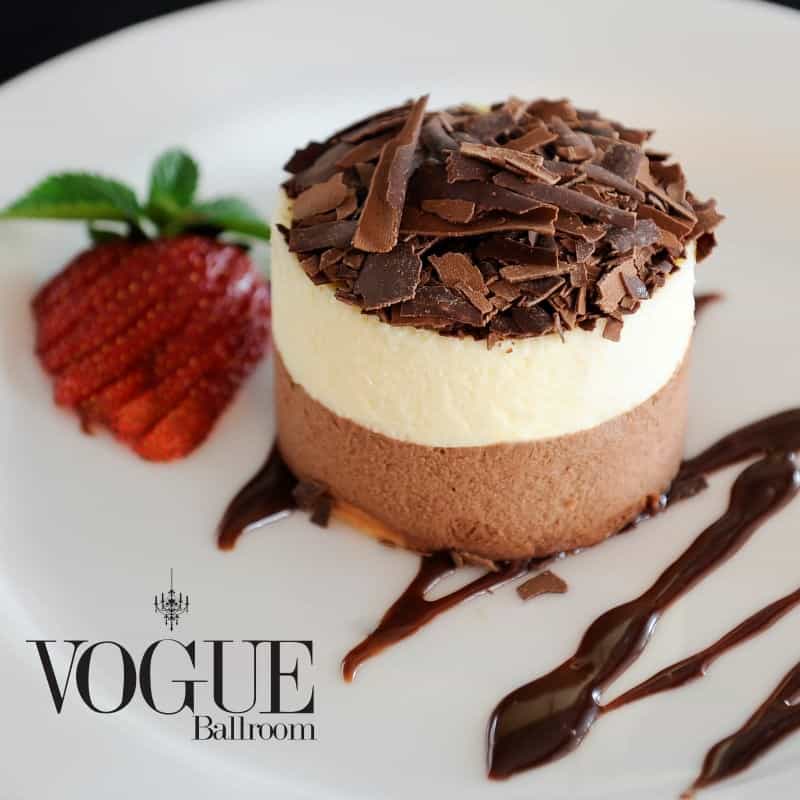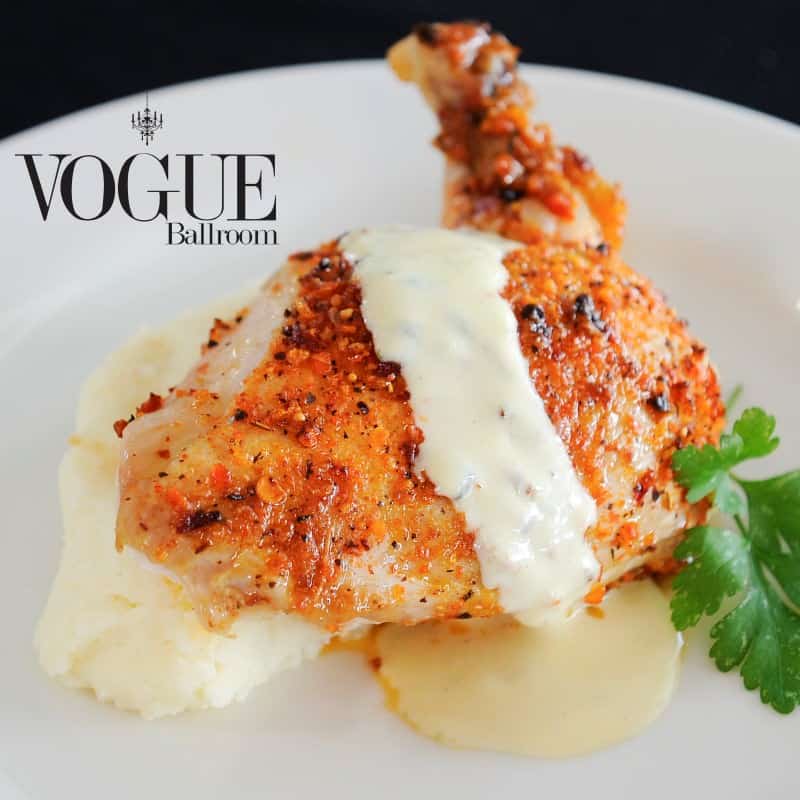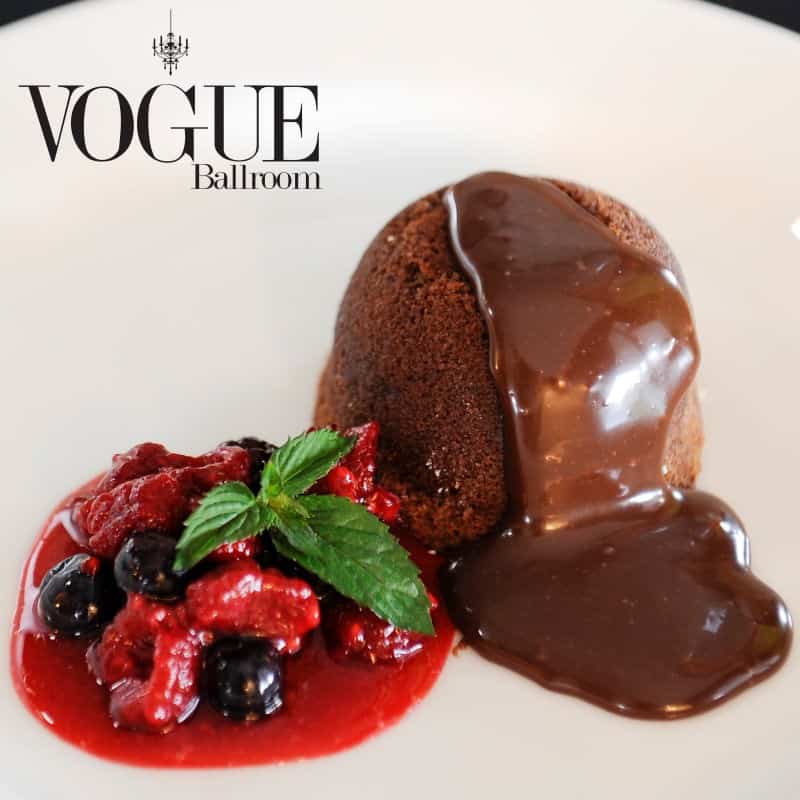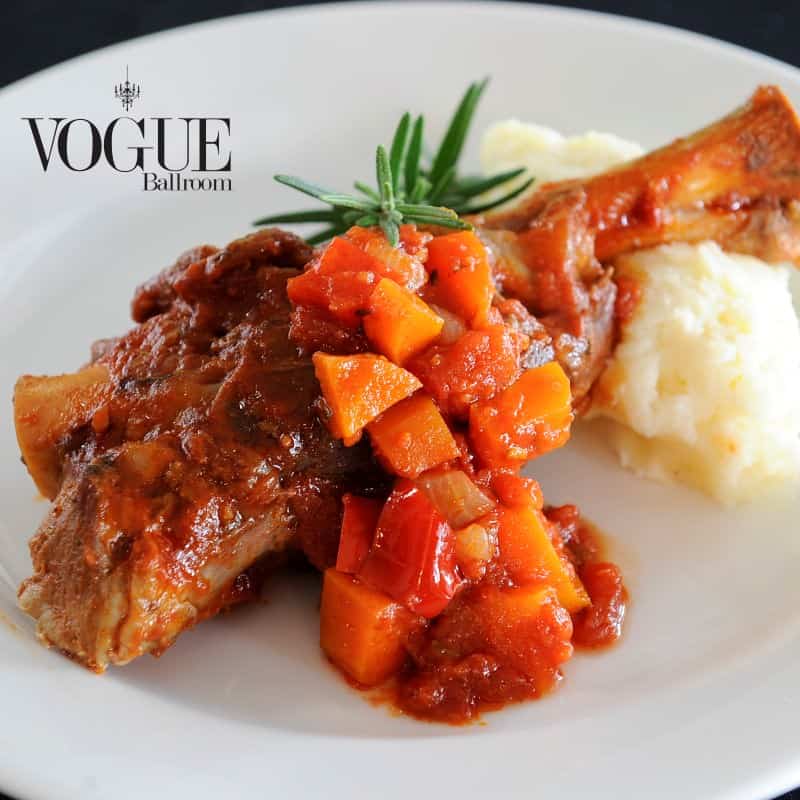 Known for Modern International 5 Star Event Cuisine
Vogue Ballroom is the perfect definition of an exquisite dining experience. We can proudly define our delectable catering as one of the best in Melbourne. Our teams of culinary experienced chefs work relentlessly trying to produce innovative and delectable dishes that depict a unique persona of their own. Each menu is inspired by rich international food culture and can be tailored to perfection according to your specific requirements.
It's a culinary adventure that utilizes the freshest produce in Melbourne to give guests fine dining second to none. Host a grand wedding celebration in the most luxurious style. Let your guests escape into a world full of shimmering lights, subtle music and absolute elegance beyond imagination. Vogue Ballroom is the perfect spot to showcase your wedding or reception comprising of a guest list ranging from100 to 370 individuals. It's a setting unmatched in today's modern era.
A Classic Venue fit for Numerous Special Occasions
With vast experience and knowledge relating to the hospitality industry, Vogue Ballroom is a venue fit for all occasions. Our indoor venue and large-scale floor plan give Vogue Ballroom the opportunity to cater to a diverse array of functions with capacities extending from 100 to 370 sit down dinner events.
Weddings aren't the only affairs we accommodate to. Vogue Ballroom can cater to a range of occasions in Melbourne extending from lavish school formals, cocktail functions, and over the top New Years Christmas parties to sophisticated corporate dinners, presentations, and other special events. Choose us and sit back and relax as we turn your celebration into something extraordinary.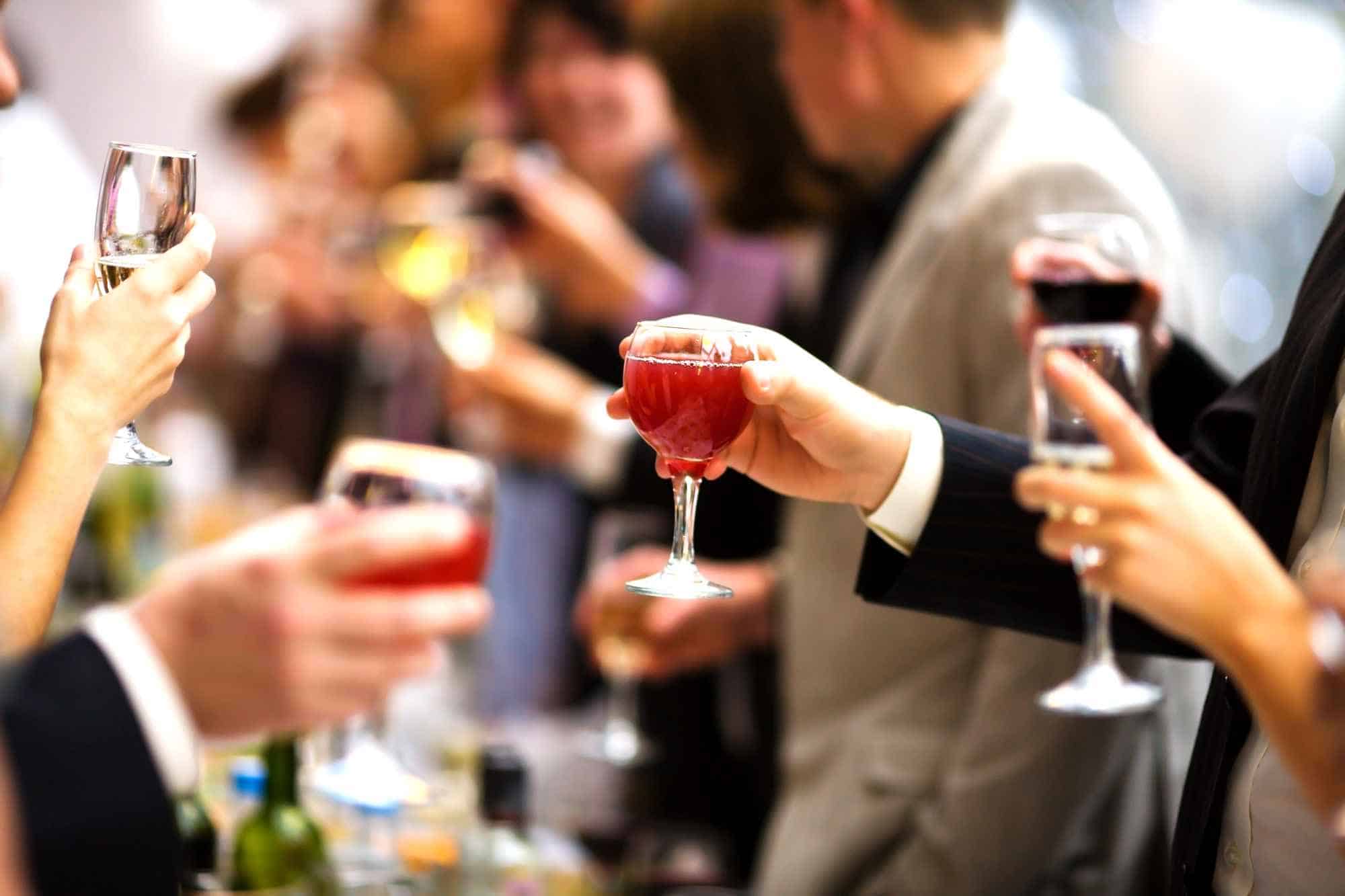 Give us the Opportunity to Make Your Vision a Reality
We want to be a part of your big day and give you heartwarming results that define your personal style. If you would like to learn more about Melbourne's most distinct events venue or would like to book a consultation meeting with one of our professional team members, feel free to get in touch.
We would love to hear about your journey and how we can assist you in making your celebration an event to remember.
Book a function with us today!
If you would like to learn more about Melbourne's best, most unique function venue, or would like to book in a consultation time with one of our trusted team of event specialists, feel free to get in touch with the team at Vogue Ballroom.
Send us a message via [email protected], via our contact page or call us on
(03) 9802 2477 and one of our friendly team of staff will be delighted to get you started.
Vogue Ballroom – Melbourne's most opulent venue, perfect for any occasion.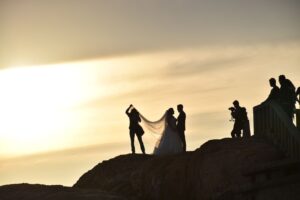 Whether or not you and your partner are music aficionados, having a fantastic band or DJ play at your wedding can transform an enjoyable event into a very remarkable one. ...
Read More

→