Contact us
Address
399 Blackburn Road
Burwood East   Victoria   3151
Phone
Email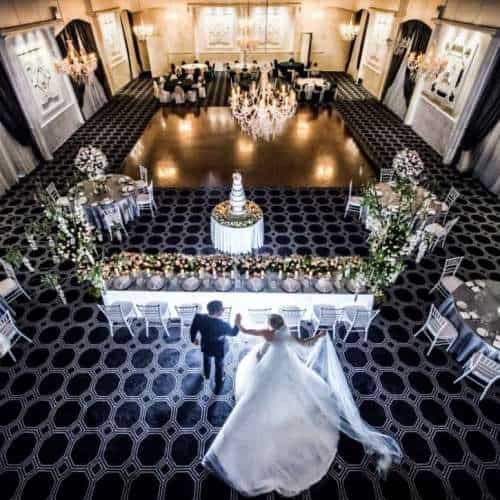 Antonella cathy Rubini Matutini
20:32 14 May 20
Great venue food and elegance exceptional my son and his girlfriend got married there Valentine's Day 2020

Brooke Patterson
07:29 29 Feb 20
I cannot reccomend vogue ballroom enough. George, Angela, Anna, Niki and the rest of the incredible team at vogue ballroom were nothing short of amazing from the beginning of our wedding planning journey. They were so easy to work with and accommodating towards all of our requests. All of our guests raved about the great food, how beautiful the venue is and how amazing the night was as a whole. We couldnt have chosen a better team to trust in making our night one of the best of our lives. Thank you!

We had our wedding here a few days ago and it was amazing! The night was perfect and we couldn't have asked for better service, quality food and great and welcoming staff! Thank you to the vogue team for your amazing help on our wedding, you made the experience so much easier and I would highly recommend Vogue for any function.

Evan Tzardis
09:21 24 Feb 20
From the moment that we first met with the venue owners, George and Angela, we knew that we were in very capable and experienced hands. George was very supportive and helped us source some of our suppliers, namely the band, for the reception. They guided us through the process of styling the venue and choosing a menu for our special day. The food was fantastic, plentiful, and great quality. We appreciated the included evening where we were given the opportunity to sample the menu options available and to see the venue set up as it could be for our day. The venue was spacious, with plenty of space for guests to mingle and dance. If anyone were to ask us where they should have their wedding reception, we would tell them, hands down, without hesitation, Vogue Ballroom. -2/3/2019

Vivian Tran
23:01 21 Feb 20
Never has wedding planning at a venue been so easy!Our sister-in-law recommended Vogue Ballroom as age had attended her cousin's wedding here previously. We had looked at quite a number of venues but nothing felt completely right for our special day. After we meet with George we were in love with Vogue! Their honest pricing, inclusions on decor, generous good and drinks package, and they test their customers like family... we know this was the one! During the process of organising our wedding Anna, Angela and Nikki were all incredible to deal with even with. And our wedding day was a beautiful day with all of our guests having fun and leaving full! We hope to visit Vogue for another function soon.

My Wife and I had our wedding at Vogue Ballroom on 16/2/20 and we would definitely recommend this Venue, great service and friendly staff. The night was amazing, Great food and everyone at the venue was very helpful. Highly Recommended.

Ballroom was prepared nice and beautiful. Food and service was great.It was a great space and lovely great Wedding.

Danielle Broadway
19:56 04 Feb 20
Cannot recommend Vogue enough, Nicky, Angela, Anna and George are the a-team. Our night was perfect, seamless and the guests raved about how delicious the food was, how beautiful the venue is and how friendly the staff are. Very good value for money and the service is second to none.

Planning a wedding in 5 months isn't easy, but Vogues Team made it stress free for the both of us. Thank you for making our night absolutely amazing! You all were incredibly helpful from the moment we booked our date until our the big day!The food, the atmosphere, the music and environment was absolutely incredible!! Everybody loved every single dish served!! They respected all our wishes and did much much more! Vogue definitely out done themselves. George, Angela, Anna and Niki, thank you so much. You have created memories that will last a life time with us! Jacob & Bessie

Bonnie Law
14:46 14 Jan 20
The vogue team made our wedding reception so special!The team made the planning process easy and were very detailed and responsive throughout the lead up to the event.The food is amazing and the venue has a big capacity with a large dance floor. We also found that their packages included thoughtful touches at a reasonable cost.Thank you Vogue team for making our wedding a night to remember!

Gonzalo Urrea Diaz
23:26 29 Dec 19
We had our wedding at Vogue approximately 2 months ago. Angela, George and team were an absolute pleasure to work with from the moment we stepped into their venue. The customer service, food and support were top shelf! Thanks Gonz & Steph

Daniil Maevski
09:32 29 Dec 19
Amazing venue and some of the best food at a reception centre. Staff always professional, approachable and friendly

Mustangs in Black
16:23 16 Dec 19
We've had the pleasure of working with George and the team at Vogue Ballroom on many occasions. Their venue is stunning and is a popular choice among our clients for their wedding receptions and special events. The staff are friendly and professional and we have no hesitation in recommending them!

The Vogue has been extensively renovated since it was the Golden Sands a few years ago. It's not a large venue, but is now an elegant and sophisticated looking building with high quality and stylish fittings, chandeliers etc that really give you a sense of occasion. The staff are fantastic, very friendly and helpful, real service with a smile! There is a covered drive in/drive out portico at the entrance with a small designer garden and a small fountain that again gives a feel of elegance and sophistication. On site parking is at the back of the property.

Tina Marie
06:07 05 Dec 19
We had our wedding here a few days ago and it was amazing! The night was perfect and we couldn't have asked for better service, quality food and great and welcoming staff! Thank you Angela, George and the team for your amazing help planning our wedding, you made the experience so much easier and I would highly recommend Vogue for any function.

sheila hill
12:24 29 Nov 19
Had a great time and staff were very friendly and approachable and polite.

Gerard Gonsalves
09:51 23 Nov 19
We had our wedding reception at this stunning venue. All of the staff were amazing. The service was exceptional. The food was beautiful. Completely stress free planning thanks to all the help especially from Andrea, George and Anna. Thank you Vogue Ballroom for such a memorable day.

Anjalee Senarathna
11:27 21 Nov 19
Beautiful wedding space. Amazing service. Helped my bestie plan her wedding here and they were soooo helpful. We really regard it as the best wedding our families have ever attended!! Well done and thank you team Vogue Ballroom.

Thilini Anjalee Senarathna
11:23 21 Nov 19
My family and I attended a wedding last night. We have never been so impressed. What an amazing experience! Ps. The chocolate was to die for!! 10/10 for this reception centre!

Our wedding was held on a Sunday this November. Ceremony in foyer followed by a luncheon reception.Firstly, The venue is beautiful and stunning. Secondly, The food was amazing. Our guests were so satisfied and gave so many compliments on how fantastic they were. Thirdly, the services from all of the staffs are exceptional. From the initial appointment to planning, complimentary food tasting and so the actual wedding ceremony and reception.They even walked us out to the car, packed our leftover cakes, congratulated and said good bye to us. That felt very warm and welcoming. Thank you so much Vogue for giving us a wonderful and unforgettable day.

Hands down the best wedding venue ever. This was the first venue we chose to check out when deciding on a wedding venue and after meeting Angela and seeing the venue we knew we didn't need to look elsewhere. Angela and George are such lovely, beautiful warm people who were so amazingly kind and sweet throughout the whole planning process. Our wedding day was made perfect with every vision we had executed amazingly. The staff were so professional, friendly and attentive. The food was perfect and the venue looked stunning. We can't thank you guys enough for the most beautiful day. Thank you!!! Xx

Biggest thanks to George, Angela, Anna, Nikki and Peter for their assistance and efforts in making our wedding reception a memorable one. The waiting staff were on the ball and Peter and Nikki were utmost helpful in shuffling the schedule for meals to suit our needs. Email correspondence was efficient and informative, the food tasting was extremely helpful in choosing meals and the night went off without a single hitch, thanks to the team at Vogue. Many thanks and we look forward to seeing you again soon.

Marie Monterosso
08:38 30 Oct 19
Friendly and helpful staff and amazing food! My wedding went perfectly and everything ran smoothly. They were responsive with emails and able to help me in any way. There was no stress because the whole process was extremely easy due to the organisation. Thank you so much for everything you did for my husband and I! I wish I could do it again 🙂

Brendon Clarck
14:08 27 Oct 19
What an incredible venue. The staff are brilliant and so helpful. The food was beautiful!

Joy Kinczel
08:59 22 Oct 19
Beautiful wedding reception hall with high ceilings, grand chandeliers, fancy lighting in central location capable of seating bigger weddings.

Very friendly staff, especially George! Took care of us

Kris Marinakis
15:35 01 Oct 19
Amazing venue for weddings, conferences, or special functions. Catering, service, and facilities are world class.

RAMY ISHAK
04:08 15 Sep 19
Had my wedding there last year and it was amazing!

Kaiwin Yeung
12:41 09 Sep 19
I've shot here 3 times now, all in the last 18 months or so. Every time we're here we leave with very happy memories 🙂

Natasha Merheb
07:38 30 Aug 19
When my fiancée and I started looking for venues last year, by the time we got to Vogue we had already seen quite a few and they were well and truly ahead of the rest in terms of their packages. Along the way, they kept us informed on what was happening and invited us along to their Menu Tasting, which I would highly recommend. In the week leading up to the wedding, Angela was incredible running us through everything and making sure we were happy. The night itself was incredible. George & his team were so professional and accommodating of us and our guests. Not a single guest left without complimenting us on our excellent choice of venue. Not only is the venue itself stunning but the food, drinks and service we're phenomenal.We are so grateful we chose Vogue Ballroom for our Wedding Venue. Ian and I can't thank you enough! 😊😊😊

Tracey Tirant
00:58 30 Aug 19
When my fiance and I were viewing wedding receptions in the area, Vogue Ballroom was miles apart from the others on offer. The venue is beautiful, the staff are so friendly and helpful. They truly go above and beyond to make it a day you will never forget. We have gotten so many compliments from our guests that the food was really yum and they had a great night.

Samanthae Mark
21:45 25 Aug 19
My husband and I got married at this venue.Staff is amazing and Angela went above and beyond for us on our special day. I will forever recommend this venue and will be recommending it to all our friends and family.

As a wedding videographer, Its always an absolute pleasure working at this amazing venue, in the many years of working at the Vogue Ballroom, I've found the hosts George and Angela Ross, and there wonderful team to be welcoming, friendly and professional. The food dishes are absolutely delicious and the portions are very generous, the waiters are warm, freindly and attentive. The main room is very stylish and spacious with a large bright marble foyer, perfect for hosting your special day ⛤⛤⛤⛤⛤

Had a fantastic night!! OMG the foooood was amazing....and plenty of flowing drinks!!This place is sooooo classy...

David Trchala
04:02 13 Jul 19
Beautiful on trend ballroom venue with elegant decor, table settings second to none, staff very professional and friendly, food excellent, George and Angela have done wonders with this venue and host amazing wedding receptions and other events highly recommended.

Suzie Delibasic
06:19 07 Jul 19
My husband and I got married here. It was the most amazing wedding. From the moment we stepped into Vogue Ballroom, the service and attention detail was exceptional. Our guests could not stop talking about how great the food and atmosphere was. Thank you to George, Angela and the team. It was the most beautiful and unforgettable wedding. THANK YOU!

Aaron Jay Camilleri
10:21 23 Jun 19
Amazing service. Staff are incredible, first class venue can't wait to be back.

What can I say??? I am sooo over the moon!! George, Angela, Anna, Niki and Peter and of course team Vogue thank you so much!!! I can't fault the majestic service, amazing food and the stunning set up. You guys were truely a blessing nmaking my dream wedding a realityy!! Thank you again!! If you are looking for wedding reception we Vogue Ballroom is what we highly recomend!! See you after our honeymoon....with Krispy kremes!!!

Peter Skowronski
08:49 14 May 19
My wife and I recent had our wedding at vogue. From the very first day right until after the event ALL the staff were professional and conscientious towards us and all our guests. Delivered above and beyond to what was promised and we are truly thankful to Vogue. Our guest all sang praise about the venue and the whole experience was phenomenal (including the amazing food!!)

Chris Dama
02:54 12 May 19
On behalf of the parents of the bride and groom we wish to highly commend the vogue establishment for it's exquisite quality, professionalism, presentation and fantastic service last night. The exemplary feedback we have received from so many guests has been overwhelming and a huge credit to vogue which has been praised to no end warranting more than any five class rating. Excellent to the highest degree simply brilliant no words can describe the majestic experience.

roberts12100
02:56 04 May 19
We very recently (last night) had our wedding at Vogue Ballroom. My wife and I can't speak highly enough of Vogue and all the staff we met and worked with since booking in the reception about 2 years ago. They are very professional, very friendly and delivered the perfect night for us. Absolutely nothing went wrong at all, the food was beautiful and we had constant feedback from friends and family how impressed they were with everything. If anyone on here is checking reviews to help decide on a place to have your wedding, I recommend Vogue without a doubt. Thank you Vogue.10/10

Jim Dimopoulos
10:53 23 Mar 19
Was at a mates wedding last week. I am so impressed by the functionality of this reception centre! Can't fault it!! Ps: it was the best steak ive ever had! We all had a great night!! 100% Well done guys!!

Christina Loriente
09:17 18 Mar 19
If I could give Vogue ballroom and their staff more than 5 stars then I would. Right from the moment we stepped into the venue we were listened to and no request was too hard. The food tasting night with our parents was what every couple needs when planning the menu for their wedding. The hardest decision for the night was choosing what to pick as everything was incredible. They gave fantastic recommendations and answered every call and emails. Then the night came and it was every thing we could have imagined and more.The wait staff and coordinators made the night run smoothly and the chef made sure all dietary requirements were catered for (and there was a lot!) All the small details were covered on their end, we even got a snack pack to take home filled with sandwiches, fresh fruit, bottled water and some of our wedding cake which of course we never got to try during the night! Thank you so much to Angela, George and Anna and all your wonderful staff who made our reception as perfect as can be. I can't wait for someone else to get married there so I can attend as a guest!

Voula Smirniadis
02:15 27 Feb 19
Just wanted to say a big Thank You to George and his team at Vogue Ballroom, all I can say is WOW!!!!Thank you for making our day so special, we fell in love with Vogue Ballroom from the moment we stepped through the doors. George was so helpful an accommodating to our every request.Not only did he meet our expectations, but exceeded them. The day went without a Hitch, everything ran smoothly, Food and Service A1. George and Angela we cannot Thank You enough.Anyone wanting to have a dream wedding, dont even think about it, Book Vogue Ballroom, you want regret it 🙂

Lisa Martin
22:52 14 Feb 19
Had a lovely time. Amazing service and venue as a whole! We will be back!! "A" CLASS ESTABLISHMENT!! Highly recommended!!

Nicky Kakouros
01:25 13 Feb 19
To the whole Vogue Ballroom team on behalf of Gregory and I, now as a married couple we can't thank you enough for providing us with the most perfect venue to have our dream wedding. Everything was just perfect, all our guests are still raving on about our wedding. You did actually create memories that we will cherish forever and hold them ever so close to.our hearts! Love you all! Gregory and Nicky.

steven pham
06:40 25 Jan 19
Very nice venue. Decorations were excellent and the catering was awesome. The variety was extravengent and delicious. The staff were on the ball and timely when serving. Great place for a wedding or other events.

Madeleine Chung
02:02 22 Jan 19
Excellent venue food was amazing setting was perfect

Karen D'Silva
11:09 07 Jan 19
To the whole team, especially George Angela Anna and Kate you have outdone yourselves. From the moment we walked into your stunning venue we knew it was the one that we would celebrate our special day. We truely felt like family and thanks George for pointing me in the right direction with my "wedding brain" ideas coming up to the day LOL. Our wedding was nothing less than spectacular and our family and guests are still talking about it. Your flexibility on the night itself with the time is really appreciated especially the exteneded speaches 🙂 Compliments are well due to the Chef whos food was outstanding - so much food and definetely 5 star restaurant quality. We cant recomend you enough and hope that we will visit you again in future as invited guests to other weddings from our guests. Thank you again and we will touch base upon our retirn from our honeyoon. Thumbs Up!! THANK YOU FOR CREATING MEMEORIES THAT WE WILL CHERISH FOREVER! 🙂

Had a great night. Great food and flowing drinks. Thank you to the concierge for organsing a taxi for us. 🙂

Catherine G
10:39 07 Jan 19
We were at our cousins wedding over the weekend. so impressed with this venue. Weve been to alot of weddings in out time but have never experienced such a celebration. We were told by the famlily that mamangemnet played a big part in the planning and evereything was perfect. Well done Vogue Ballroom our whole family will defientely recomend your venue. PS: complimnets to the Chef the food was outstanding and thank you to our dancing waiter that made us smile and laugh all night. Highly Recommended

Shalaka Jaiswal
07:14 05 Jan 19
This place is just as beautiful as the people who run it! From the first minute we were treated like family and the answer to anything was always yes. Thank you for showing us the time of our lives! All the guests are still raving on about the night! Can't wait to come back! Thank you to all the Vogue Ballroom team. Highly recommended.

Dilki Adikari
03:48 05 Jan 19
Can't rave on enough about this establishment! It's not common nowadays that from the first day the team bent over backwards to accommodate our every request. Definitely 6 Star not 5! Thanks Vogue team you were awesome! Can't wait to be invited to a function here again! Ps: Too much good food! I put on 2kgs! Congratulations! Soooo impressed!

Jeanette Arampatzis
01:55 05 Jan 19
Team Vogue Ballroom...What can we say??!!! Nothing less than sensational! Our guests cant stop raving about the whole night. The food, the service, the aesthetics were just out of this world!! A massive thank you to the on duty function manager Peter for looking after us so much and nothing was too much for him. Every request was catered for. George and Angela THANK YOU THANK YOU THANK YOU. You guys went above and beyond. Your team is simply amazing!! Thank you again!!

Julie Du Plessis
23:06 11 Dec 18
Really beautiful and classic ballroom which is ideal for a couple looking to have a local wedding reception. Waiters are well presented and professional, food not only looks good, but tastes great too.

Every event I've ever had the pleasure of engaging in this venue has been an incredible success. It's not every day you encounter venues who welcome you to the venue like you are family and give you a treatment that doesn't go unrecognised. The team at Vogue Ballroom ensure that every single demand is met from start to finish, I can truly say this from my past and recent experiences here. George & Angela are amazing hosts and so friendly, be sure to come in and check the place out you won't regret it.

Francis Capistrano
09:28 30 Nov 18
This my favourite venue! I've attended many functions here from weddings to corporate functions. Excellent service from the staff. Highly recommended

Shevell Samia
09:25 30 Nov 18
BEST FOOD!! And the service was amazing, amazing team here at Vogue ballroom. Good work, keep it up Vogue.

Great Venue with amazing staff, would definitely have another function here! Five stars *****

Aiden Arandez
09:23 30 Nov 18
Great service, great staff and the best bread and butter rolls!

Magnet-Me Instant Photo Magnets
06:24 26 Nov 18
We worked at this amazing venue recently and can not speak highly enough about the staff, service, food and place itself! Being a supplier for the night, they welcomed us so warmly and ensured we had everything we needed to get our job done. If you are searching for an awesome venue to hold your next function/wedding.. look no further!

joanna samargis
04:03 23 Nov 18
Beautiful reception centre with fantastic service and food. Highly recommend

Krishan Aggarwal
08:22 13 Nov 18
It is an exceptional venue with fantastic amenities, great service and out of the world food. Their chef is unbelievable. We had a wedding function at The Vogue in June and we can not thank them enough for their efforts and the way the event happened.

E W Real Estate
13:05 10 Nov 18
If your supporting the Region, the Region will support you. Thank you for recognizing Elite Women Real Estate nominee under the 'Small Business Award Category'. We service Whitehorse, Melbourne and Victoria CALL (03) 8802 4418

Zoe Trewin
04:27 08 Nov 18
We absolutely adore Vogue Ballroom, not just because it's a stunning venue, but because their staff are absolutely beautiful.The owners, George & Angela, helped us plan everything and gave flawless advice on every aspect of the wedding. The food was beyond incredible, too! We couldn't recommend the venue more highly.

Mark Eaves
13:59 04 Oct 18
I hear excellent comments from brides after their wedding is over regarding food and service at Vogue Ballroom!.. the staff are wonderful, always helpful with luggage and welcoming the bridal parties for that special evening of a lifetime!

Benjamin Waye
04:50 21 Sep 18
Came here for mates wedding reception and loved it! ate heaps amazing of food and partied hard we had a rocking time. best place to get married in Melbourne

Rohan doig
01:57 21 Sep 18
awesome place cant wait to come here again great wedding venue

Imalsha Abeysuriya
01:29 21 Sep 18
best wedding venue in Melbourne! very caring owners who only want the best for their clients. the food was incredible and nice staff, highly recommend!

Rubin Sadique
14:52 06 Sep 18
The best Venue..... Rosenberg wedding was a great success!!

Alexei Mitnovetski
10:52 26 Jul 18
Came to vogue ballroom for my brothers wedding and this place rocks! best wedding venue in melbourne! I know where I'm getting married!

Had the pleasure of DJing for this venue for the last few years, the staff are always amazing with me and the guests. They know what they're doing and go above and beyond!

Stephanie Creaco
11:46 24 Jul 18
George and Angela are legends 😀 We rate Vogue Ballroom a 12/10 They were very much on the ball, really looked after us, catered to our every need AND more.The food was surperb, the service next to none.Gorgeous venue, can not fault it. Thank you for a perfect reception night. We love you, George and Angela Steph and Yuri.

Bruno Dangi
09:04 14 Jun 18
Dearest Angela and George, We cannot put into words how to thank you for such a beautiful wedding, from the food, to the service of Matt and your staff and to even the last minute dance floor application you both have exceeded expectations of not only us but all our guests.Seeing the both of you at the door at the beginning of the night showed us just how invested you are into your beautiful venue and couples, it meant a lot to get some snaps and cuddles from you! I am so so so thankful we entrusted your venue to host our biggest event to date and cannot wait to come back and experience Vogue again as guests, although to us our wedding was the best! Thank you (Efharisto)Bruno & Nadia

Xenophon Tsakiris
11:49 12 Jun 18
Fantastic venue for weddings, christenings and any other function great service great food and management is very helpful and understanding.

Roland du Toit
10:10 01 Jun 18
Best wedding venue I've ever been to. I flew down from Brisbane to Melbourne for a mates wedding at Vogue Ballroom and we had a rocking time, highly recommend!
Next Reviews
Our Smaller Sister Venue - Vines of the Yarra Valley
Breathtaking Backdrops, Exclusive Location, Romantic Experiences
Vines of the Yarra Valley is a stunning property located at the gateway of the Yarra Ranges just 45 minutes from the Melbourne CBD. Surrounded by acres of vineyard in every direction, lush lawns and magnificent rose gardens we provide everything you need in one location including free ceremony time. We offer a ceremony location on site with 360 panoramic views of the valley and mountain ranges.