The Perfect Indian Wedding Venue in Melbourne
From the bright lights and fireworks used to welcome the guests to vibrant color schemes and delectable cuisines, hosting the perfect Indian wedding is an absolute pleasure for us at Vogue Ballroom. If you happen to be on the lookout for an Indian Wedding Venue in Melbourne that can help turn your big day into a fairytale of luxury and the ultimate form of sophistication, look no further. At Vogue Ballroom, we make dreams come true for each and every one of our clients.
Say "I Do" in an spectacular Hindu Mandap
Whether you're a Hindu or a Sikh, Indian cultural weddings are nothing short of being termed as an extravagant affair. Every little element that goes into planning and execution is of the grandest manner. At Vogue Ballroom, we welcome weddings of all cultural backgrounds. There's nothing more amazing for us than to be a part of your big day. We love seeing ethnic diversity in every shape or form and what better way of doing so than by playing host to Indian Weddings galore.
Vogue Ballroom as your grand Indian Wedding Receptions Centre
At Vogue Ballroom, we make sure nothing is left to your Indian wedding imagination. From décor and catering to music and photography, our team of skilled wedding planning specialists will take care of every single one of your Indian wedding needs. It's a stress free experience of sheer pleasure and dedication towards nailing every little aspect required to turn your Hindu or Sikh wedding into a memorable one.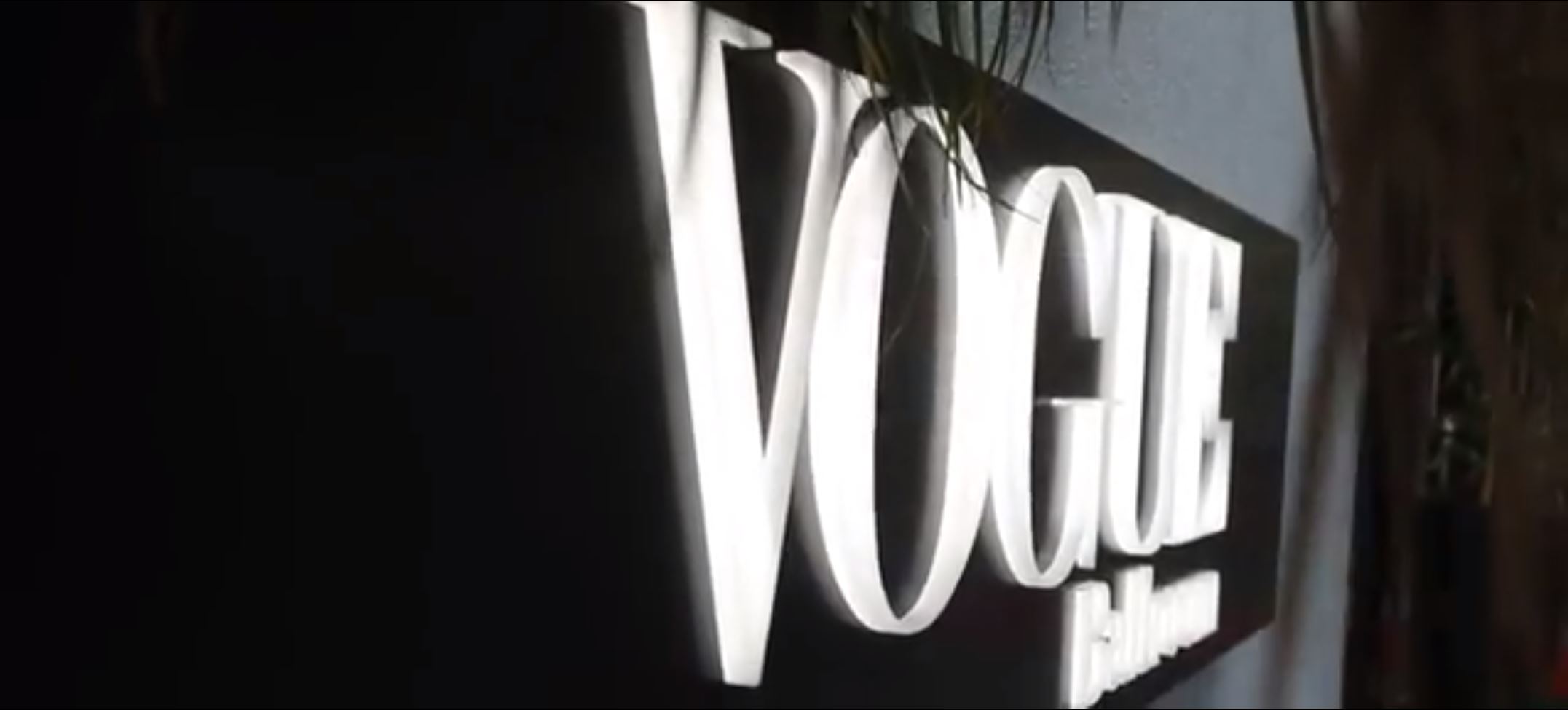 Turn your Indian wedding into a colorful atmosphere of festivity at Vogue Ballroom
Hindu and Sikh weddings call for an abundance of traditions, each carrying their own sentimental value and significance. From start to end, Hindu and Sikh weddings are fascinating in every little aspect.
The décor of most Hindu and Sikh weddings comprises of vibrant colors and an all out festive appeal. There are candles, flowers and lights in abundance. From staircases adorned in pearly white jasmine florets to the walk way decked up with bright red rose petals, you'll find an aura of romanticism, festivity and fantasy everywhere.
At Vogue Ballroom, we aim to make sure that your big day is noticed by guests for all the right reasons. Our goal is to assist you in making the wedding venue as close as possible to traditional and authentic Indian vibes. Every moment is made to leave your audience in splendid awe.
Fascinating groom's entrance
Most Hindu and Sikh weddings have the most unique and captivating forms of entrance methods for the groom. No matter how modern of a family you belong to, the groom's side always arrives in signature style to the venue. Whether it's a horse carriage, decorated seamlessly or a solo Indian King style entrance on a white horse, it's truly a moment of glory and entertainment.
Allow Vogue Ballroom to cater to all your entrance needs with an amazing array of ideas to choose from.
Carry out your Indian wedding reception according to religious rituals
Most Hindus and Sikhs follow a number of cultural and religious rituals at their wedding reception. Both the bride and groom wear elaborate and intricately made heavy attires. It's mostly a red and gold sari for the bride while the groom adorns a pastel colored sherwani with a matching hat or pagri. The use of gold jewelry is a common site to be seen on the bride.
After the groom makes his entrance, the bride enters with her bridesmaids, after which the bride and groom must sit together for the Hindu reception rituals to begin. The ceremony is led by a pandit or religious leader who recites Hindu sayings and makes the bride and groom circle a small fire while their clothes being tied to one another. The couple then exchanges garlands as a symbol of their love for one another.
After being declared as husband and wife, the couple takes blessings from their parents and elders present at the ceremony. It's a moment of cheer and celebration as the bride and groom head with their guests for their reception.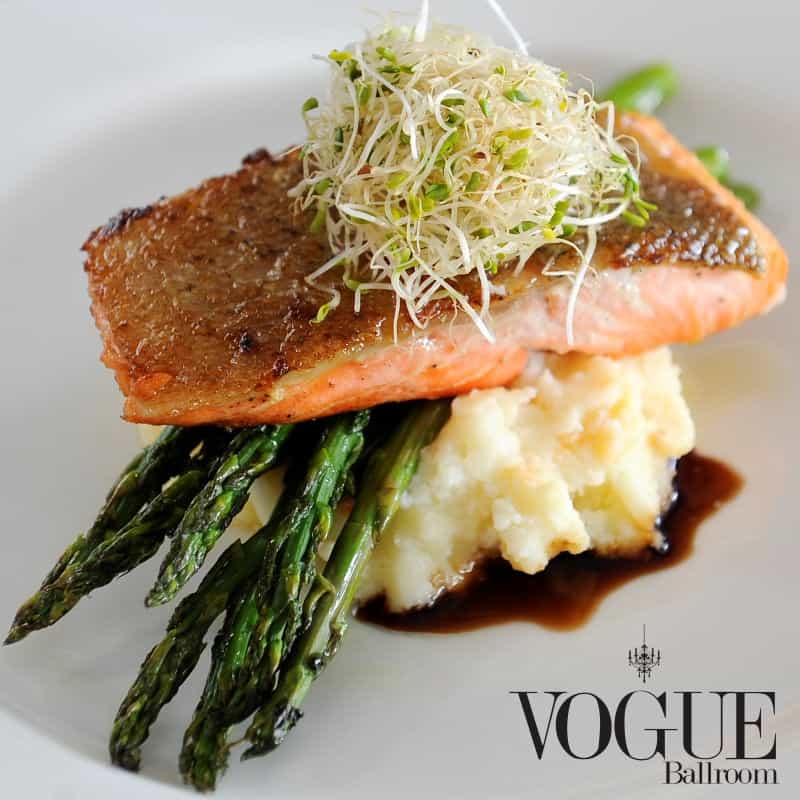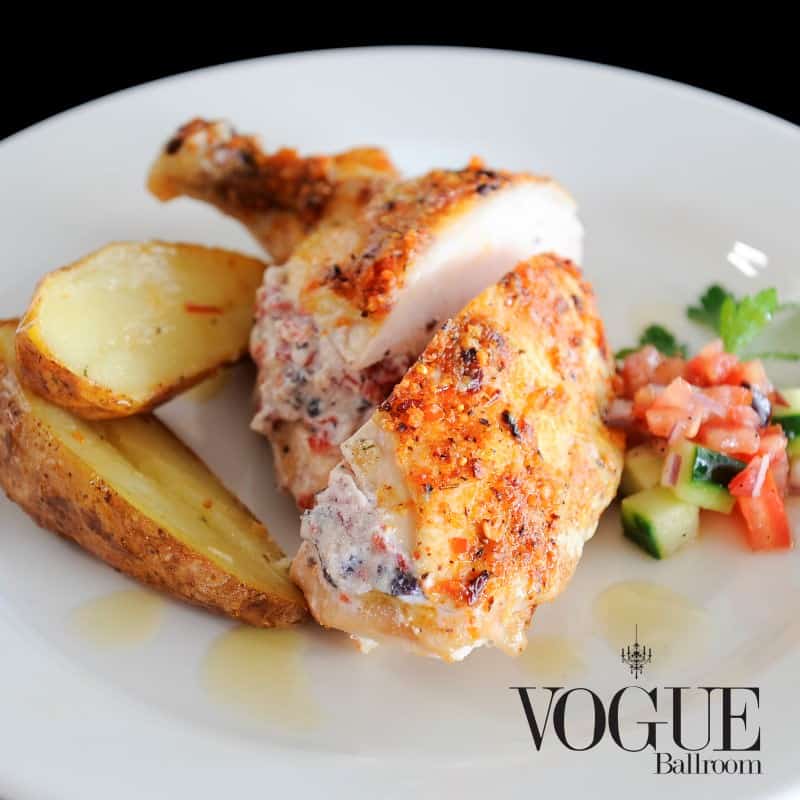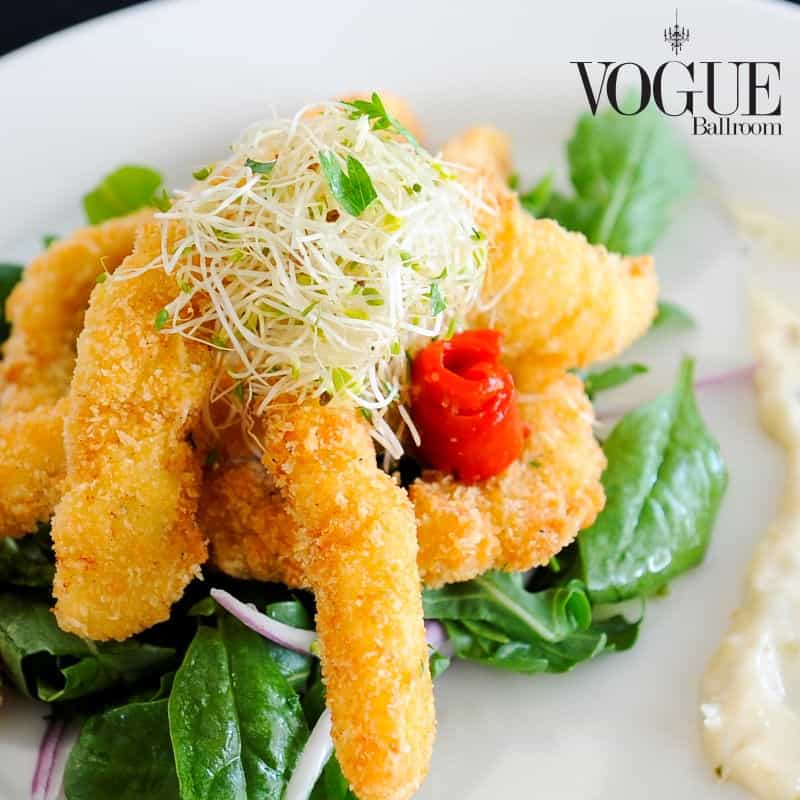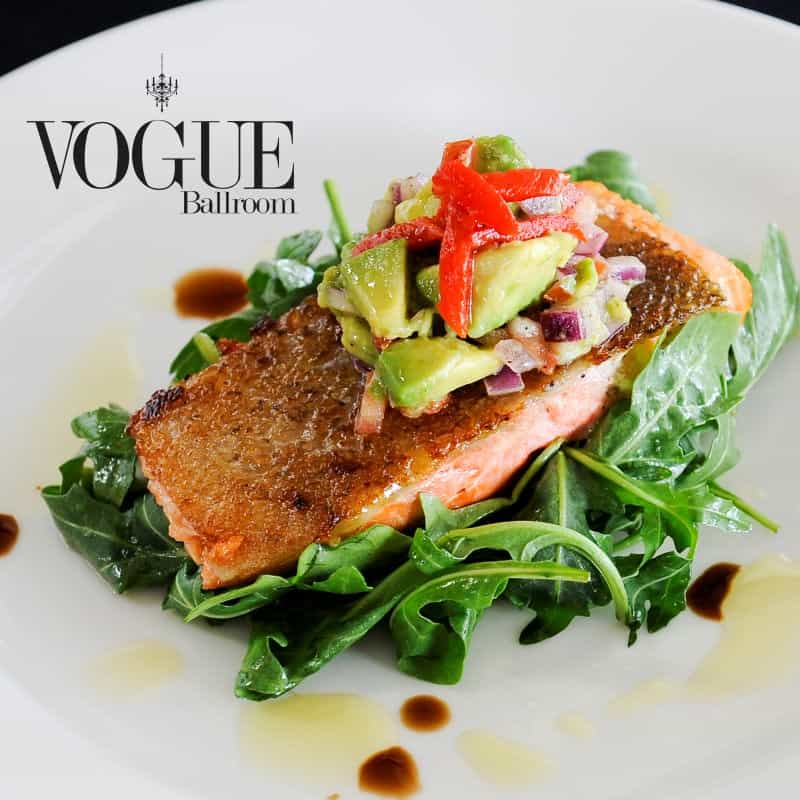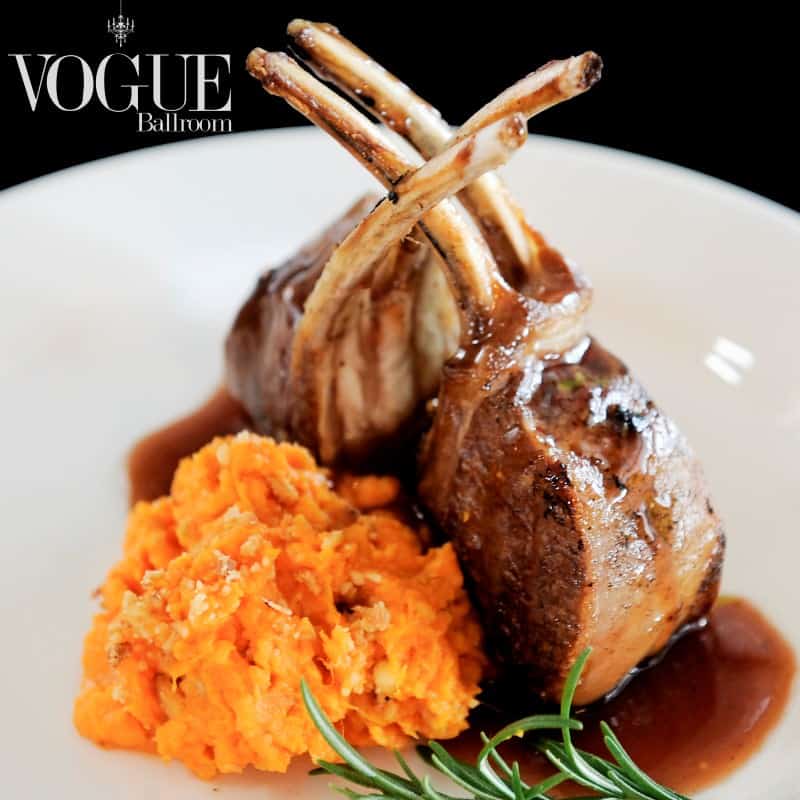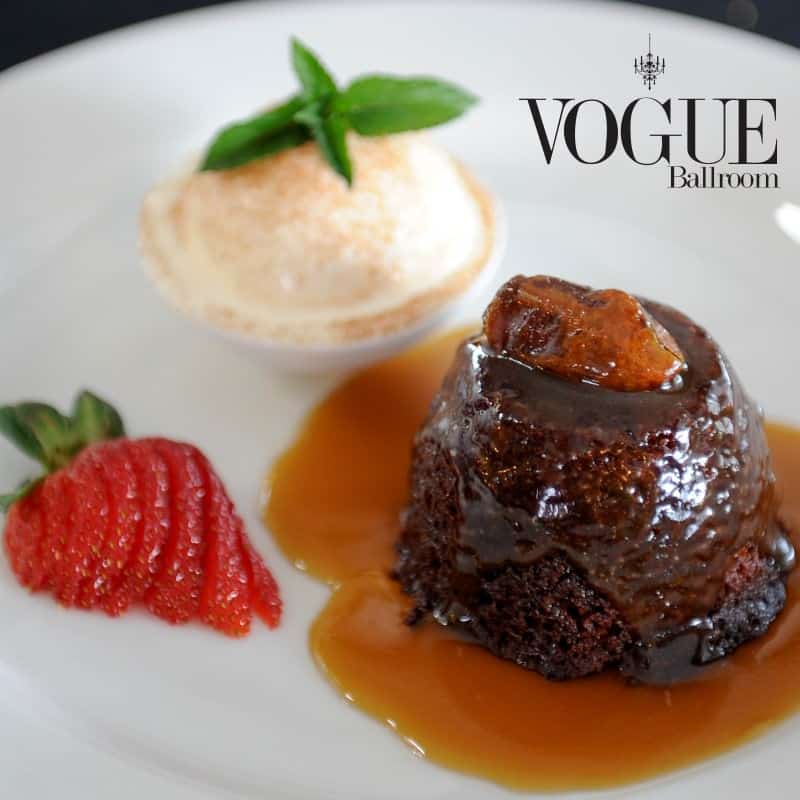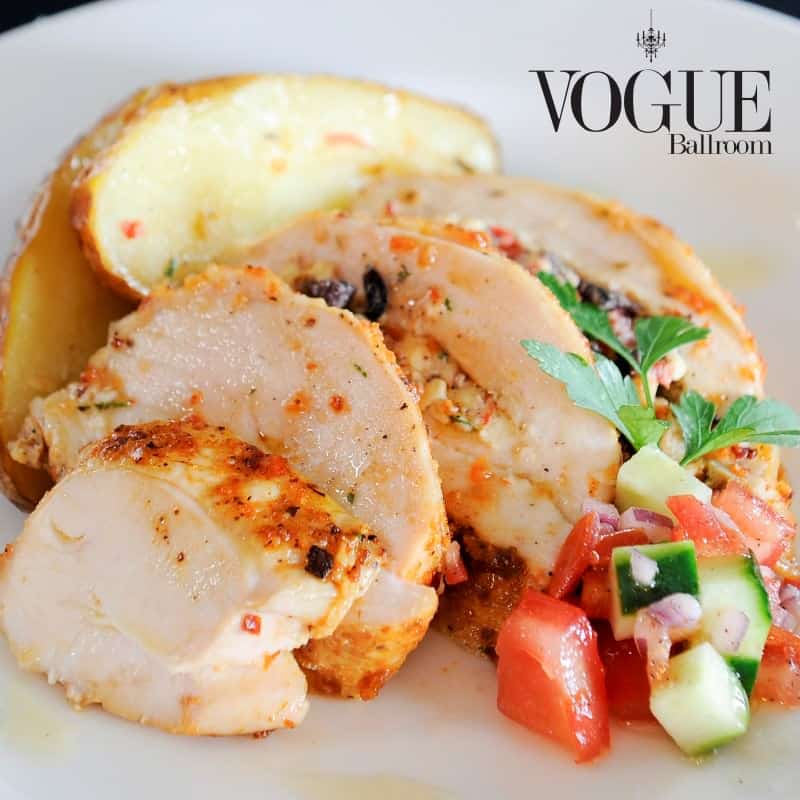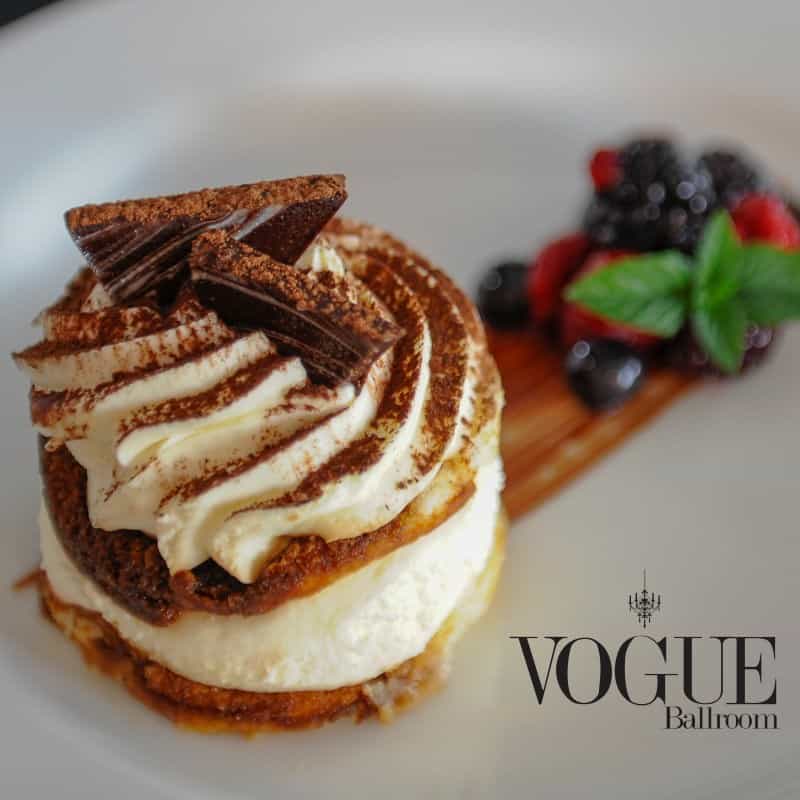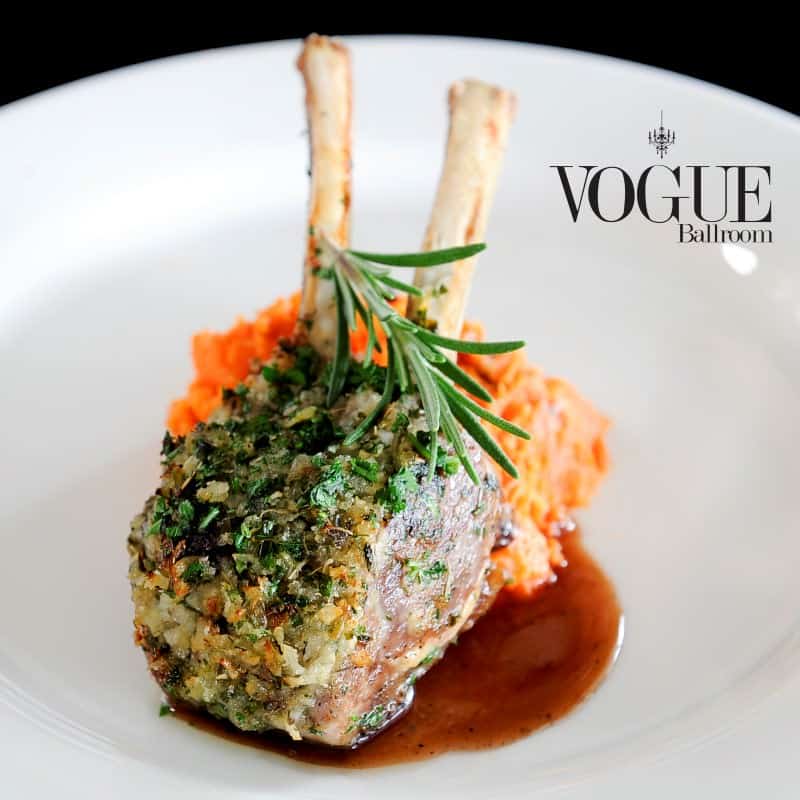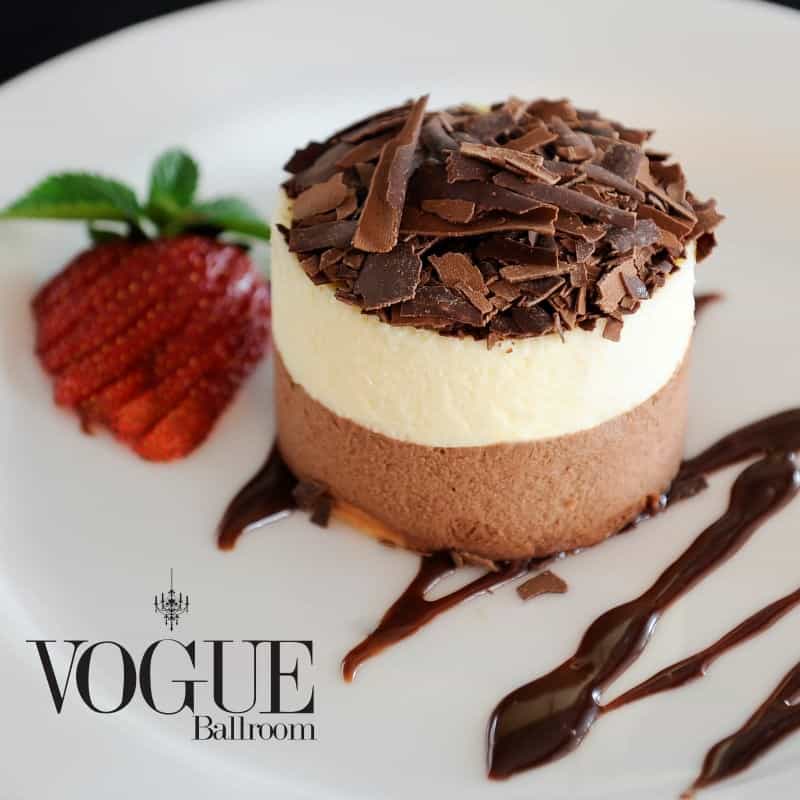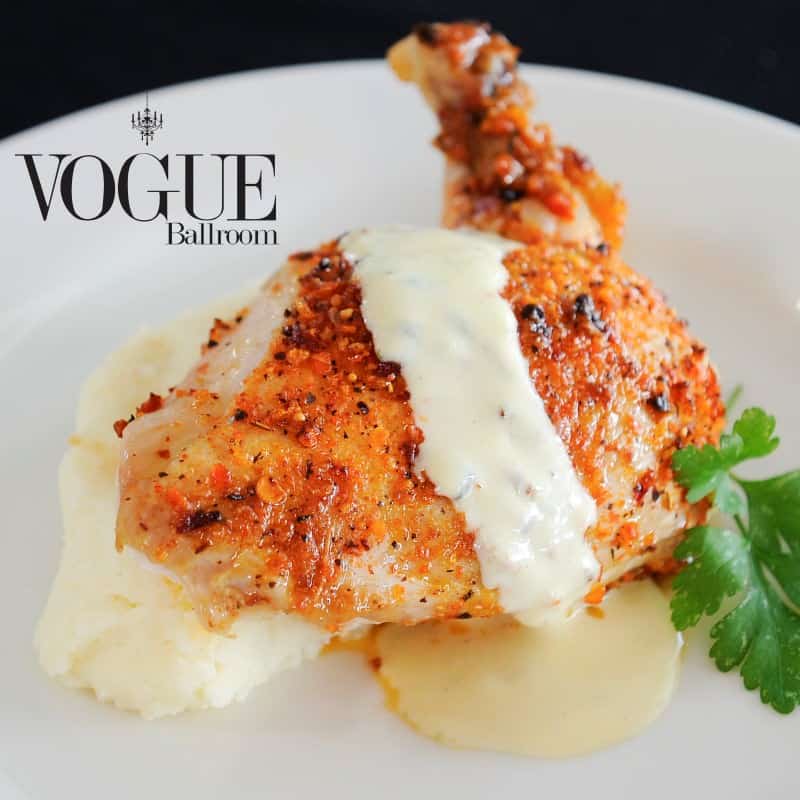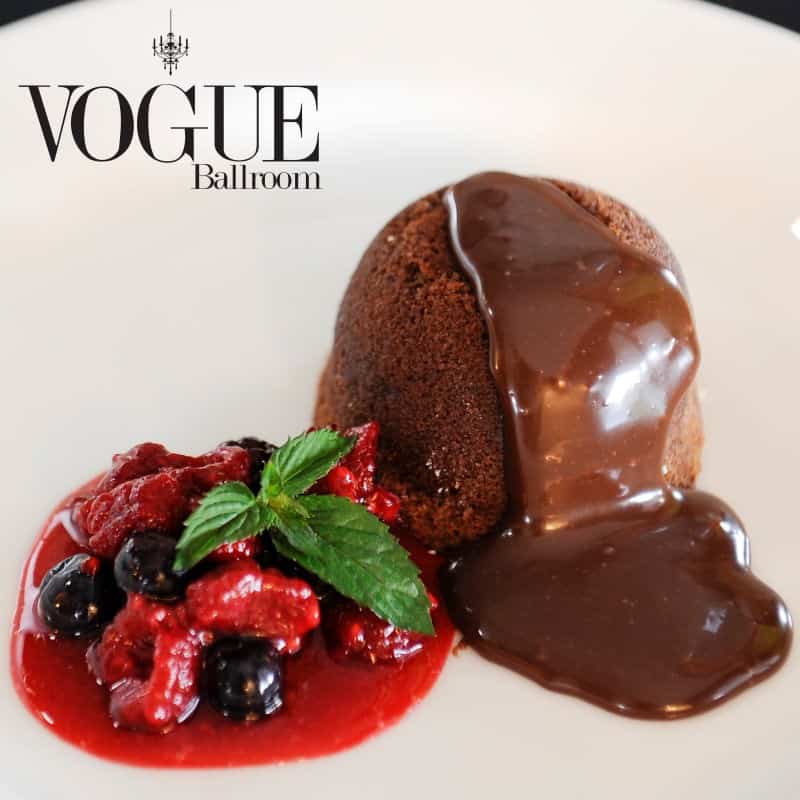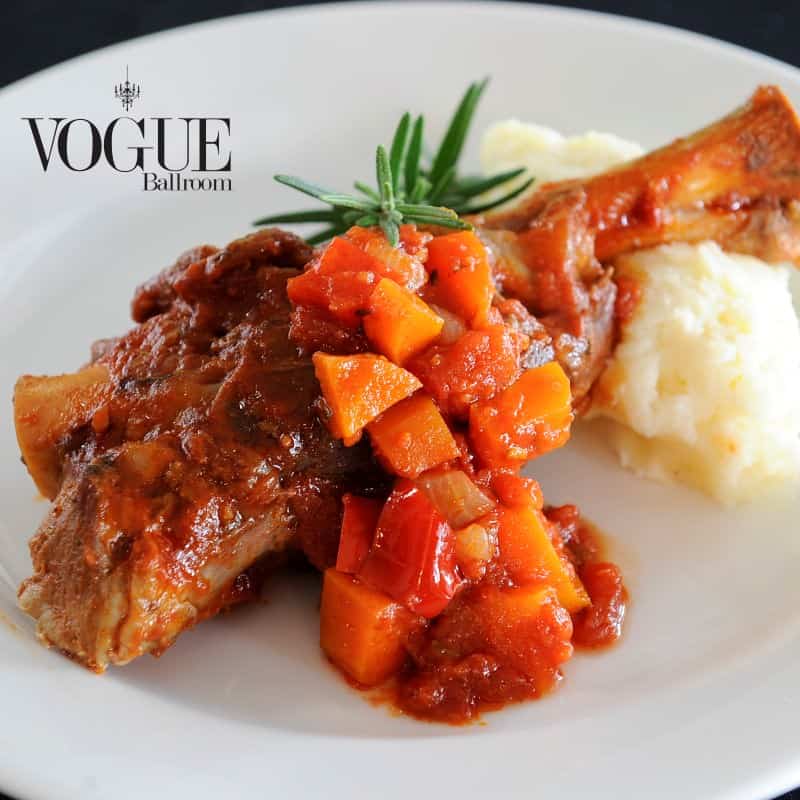 Allow guests to dine on the finest form of Traditional Indian cuisine
No Indian wedding is complete without the incorporation of the finest selection of Hindu or Sikh delicacies. From sweets and savories to plenty of refreshing drinks too, it's all about taking your taste buds on an exciting journey of flavors.
At Vogue Ballroom, our exclusive range of executive chefs are professionally trained to give your wedding guests a fine dining Indian culinary experience second to none. You'll find traditional savory snacks being served as appetizers for guests to enjoy. This is followed by a buffet style main course that specializes in mostly vegetarian and chicken delicacies. These include Indian Curries, Tandoori Chicken, Paneer Tikka, Biryani and Lentil dishes.
There's no Indian wedding complete without the refreshing goodness of drinks such as Lassi and of course desserts like Ice Cream, Kheer and Gulab Jaman too. And if you're from the South East Asia, every meal must end with a cup of freshly brewed milk tea with cardamom.
The loud sound of music fills the air, as all the guests with the hosts dance to the beat of the drum. It's a brilliant atmosphere as each and every individual embraces the dance floor with passion. Next begins the serving of traditional canapés, perfect with that spicy kick. Enjoy all this and so much more at our Vogue Ballroom reception venue.
We frame your Indian love story with grandeur and grace
At Vogue Ballroom, our years of experience in the wedding business can give your event an edge over all others. Watch as we transform your wedding into something phenomenal. Complete with the sleekest form of seating for guests and accompanied by modern esthetic architecture, it's a wedding experience you and your loved ones will be able to cherish for years from today.
With a spectacular entrance that's fit for royalty and crystal chandeliers dawning upon the high vaulted ceilings, we guarantee to give you a modern approach on a classic Indian wedding take. Our ballroom will be transformed to fit each and every one of your detailing needs.
Feel free to contact us for any concerns or queries you may have regarding the Vogue Ballroom. Our skilled team of representatives would be delighted to entertain you. At Vogue Ballroom, our goal has always been to accommodate clients with diverse ethnicity at our stunning wedding events venue. Let us make your Indian dream wedding a reality.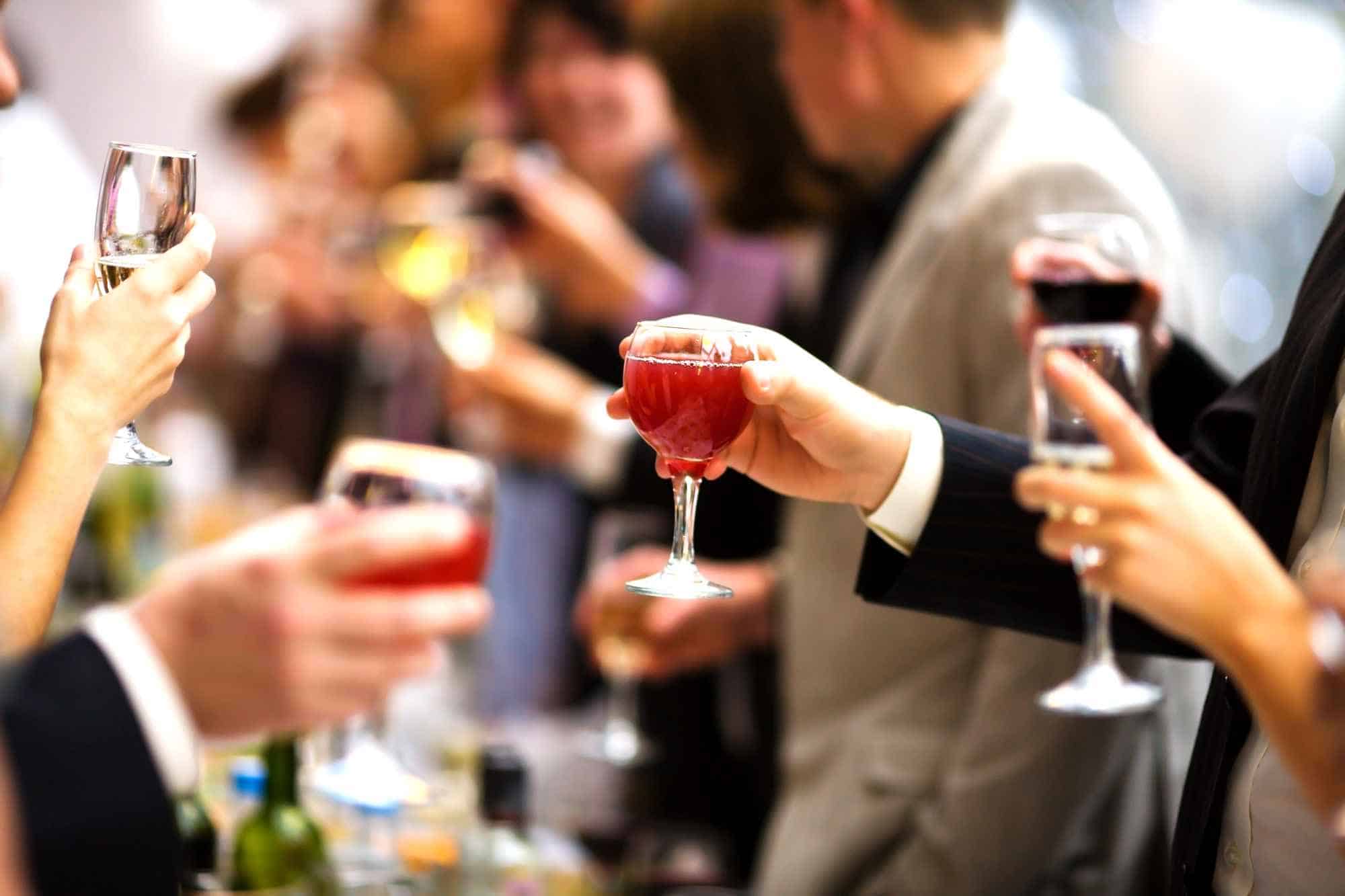 Give us the Opportunity to Make Your Vision a Reality
We want to be a part of your big day and give you heartwarming results that define your personal style. If you would like to learn more about Melbourne's most distinct events venue or would like to book a consultation meeting with one of our professional team members, feel free to get in touch.
We would love to hear about your journey and how we can assist you in making your celebration an event to remember.
Book a function with us today!
If you would like to learn more about Melbourne's best, most unique function venue, or would like to book in a consultation time with one of our trusted team of event specialists, feel free to get in touch with the team at Vogue Ballroom.
Send us a message via [email protected], via our contact page or call us on
(03) 9802 2477 and one of our friendly team of staff will be delighted to get you started.
Vogue Ballroom – Melbourne's most opulent venue, perfect for any occasion.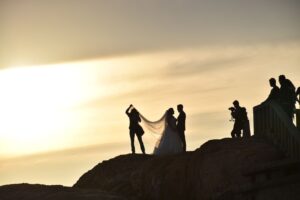 Whether or not you and your partner are music aficionados, having a fantastic band or DJ play at your wedding can transform an enjoyable event into a very remarkable one. ...
Read More

→
Our Smaller Sister Venue - Vines of the Yarra Valley
Breathtaking Backdrops, Exclusive Location, Romantic Experiences
Vines of the Yarra Valley is a stunning property located at the gateway of the Yarra Ranges just 45 minutes from the Melbourne CBD. Surrounded by acres of vineyard in every direction, lush lawns and magnificent rose gardens we provide everything you need in one location including free ceremony time. We offer a ceremony location on site with 360 panoramic views of the valley and mountain ranges.