Wedding Reception & Function Venue in Melbourne
An elegant wedding reception & function venue in Melbourne's South East, with over 600 five star reviews, everyone remembers a Vogue Ballroom wedding!
Due to recent events, weddings & booked functions are being postponed. Many 2022 dates are already reserved, and 2023 is filling up fast!
We are honouring our all-inclusive $100pp promotion for the remaining dates available in June - August 2022.
Melbourne's Iconic Wedding Reception Venue
Vogue Ballroom, an exciting wedding and reception venue located in Melbourne's south-east suburbs of Burwood East, a short 20 minutes from the city center.
Vogue Ballroom is where Melbourne "happily-ever-after" begins in grand style. The moment you say "I do," weddings at Vogue Ballroom are an elegant and luxurious affair.
From our Grand Ballroom with its exquisite details, sparkling crystal chandeliers, and majestic staircase, brides-to-be have a wealth of elegant options in the selection of their wedding venue for their special day.
When it comes to your special day, Vogue Ballroom has proven itself to be an iconic wedding venue and function centre in Melbourne with a highly reviewed track record.
Looking for an Elegant wedding reception venue in Melbourne?
It is all about creating the right ambiance for your magical Melbourne wedding day.
At Vogue our grand ballroom is exclusively yours. A beautifully presented and decorated free standing building with its own car park facilities. Our team of expert wedding specialists, event planners and chefs will work closely with you to create a wedding experience that is truly magnificent, ultimately unforgettable and lives up to your expectations and dreams in every way.
We will assist you every step of the way to ensure that you have the perfect ingredients for your wedding day.
Every Vogue Wedding is as Unique as the Couples that Marry
With 30 years of experience in the Melbourne wedding and hospitality industry, George and Angela Ross have a long history of delivering memorable Melbourne weddings with over 500 5-star reviews. Vogue Ballroom is their success story in Melbourne, Australia – an elegant wedding venue that has justifiably earned a reputation as "Melbourne's Best Wedding Venue."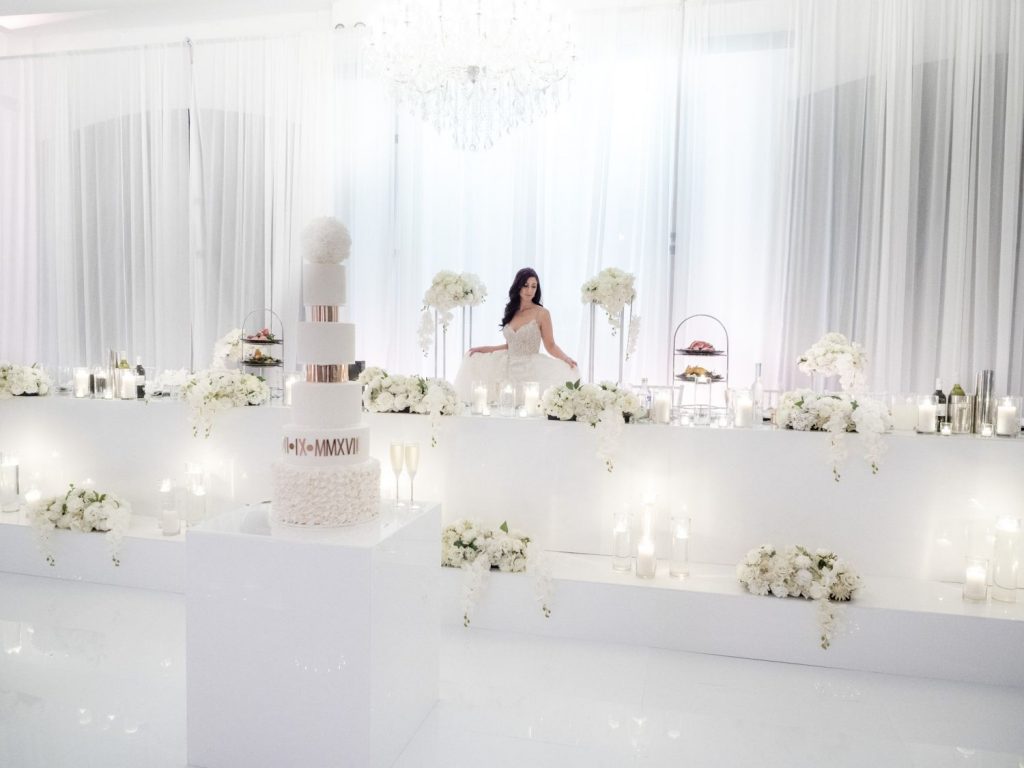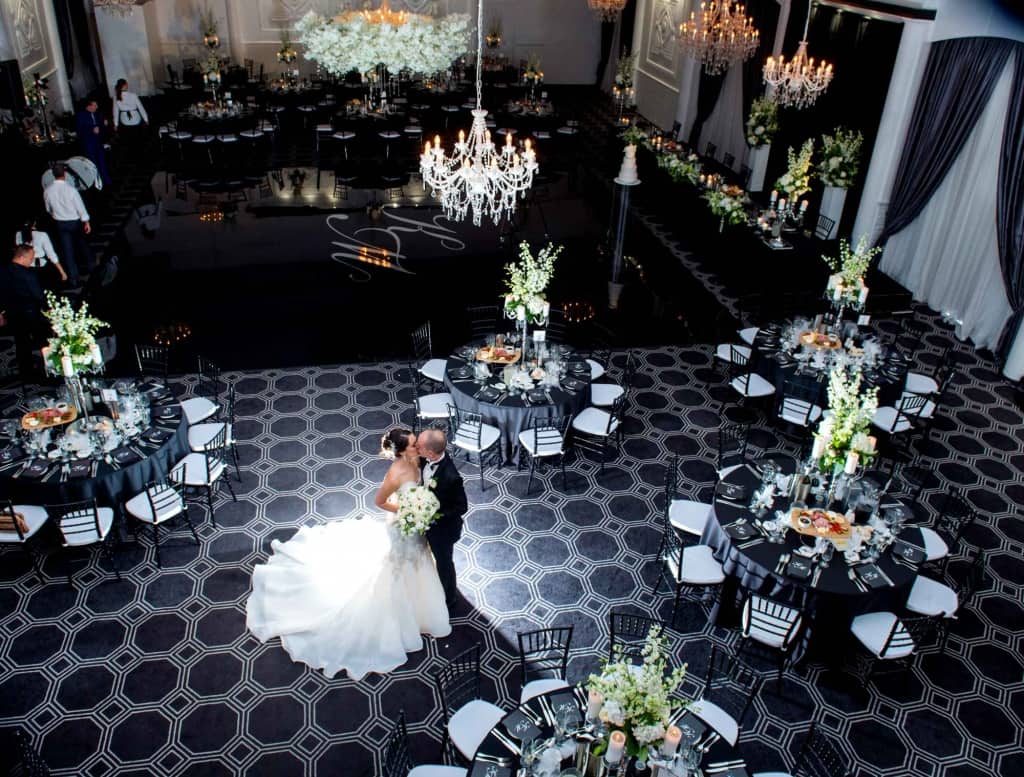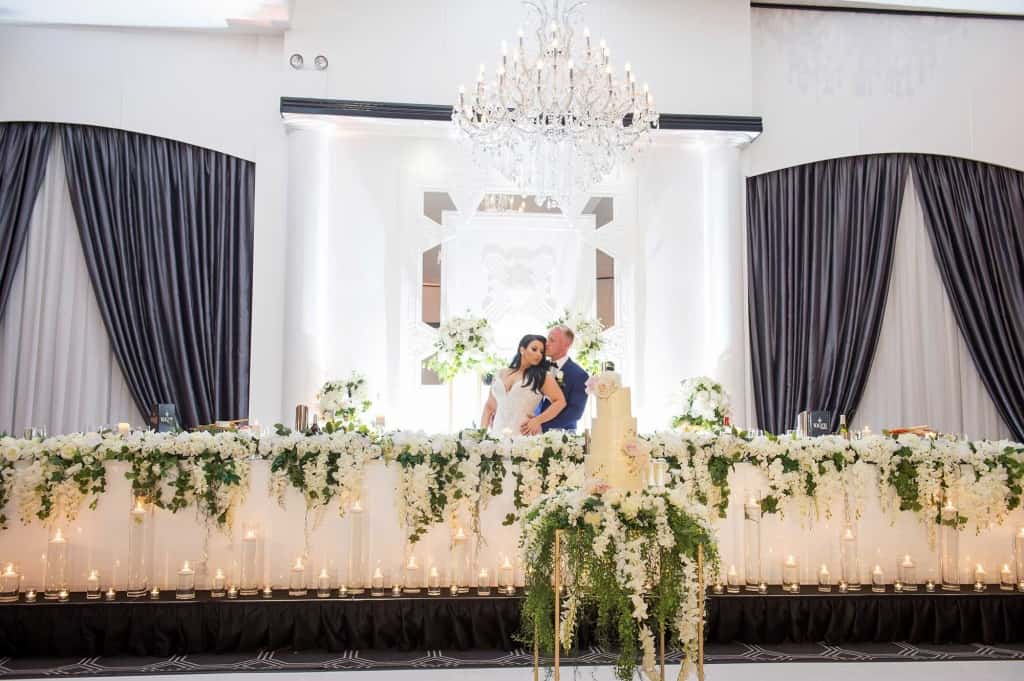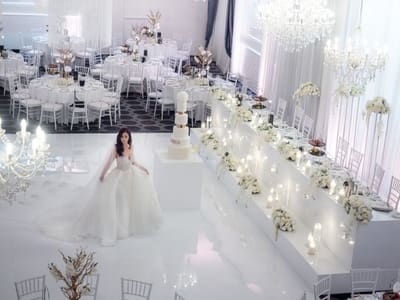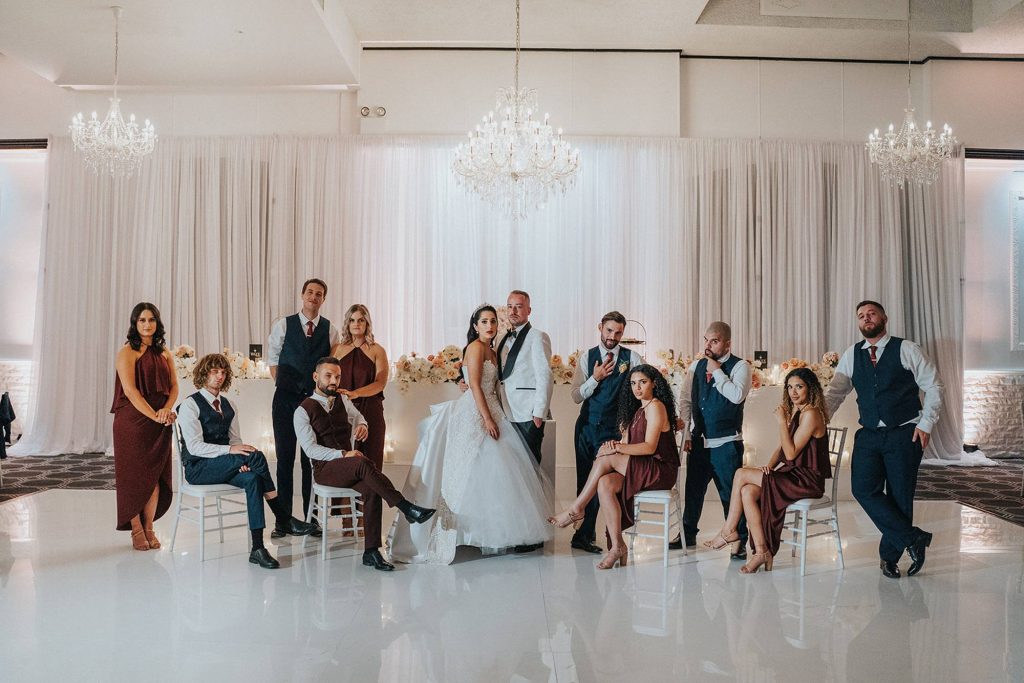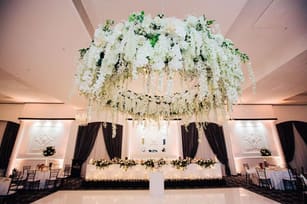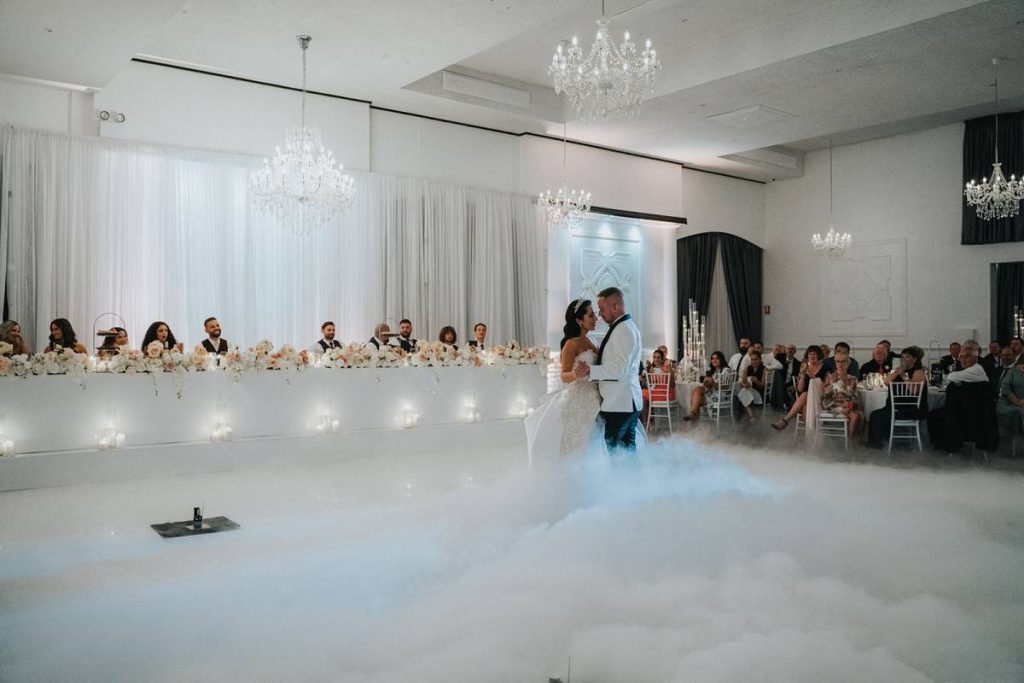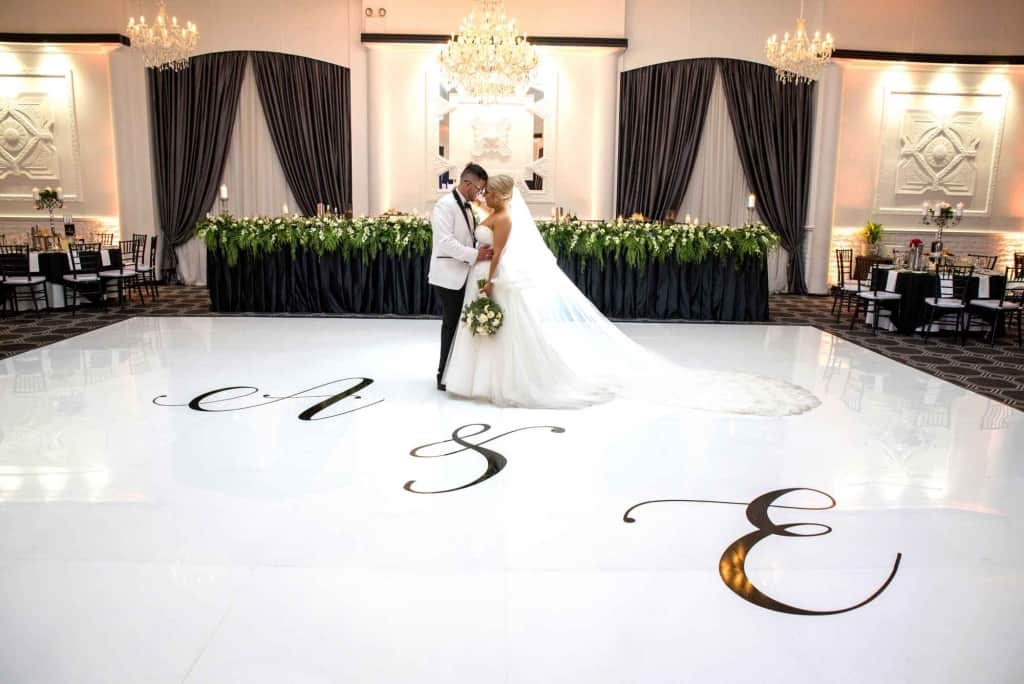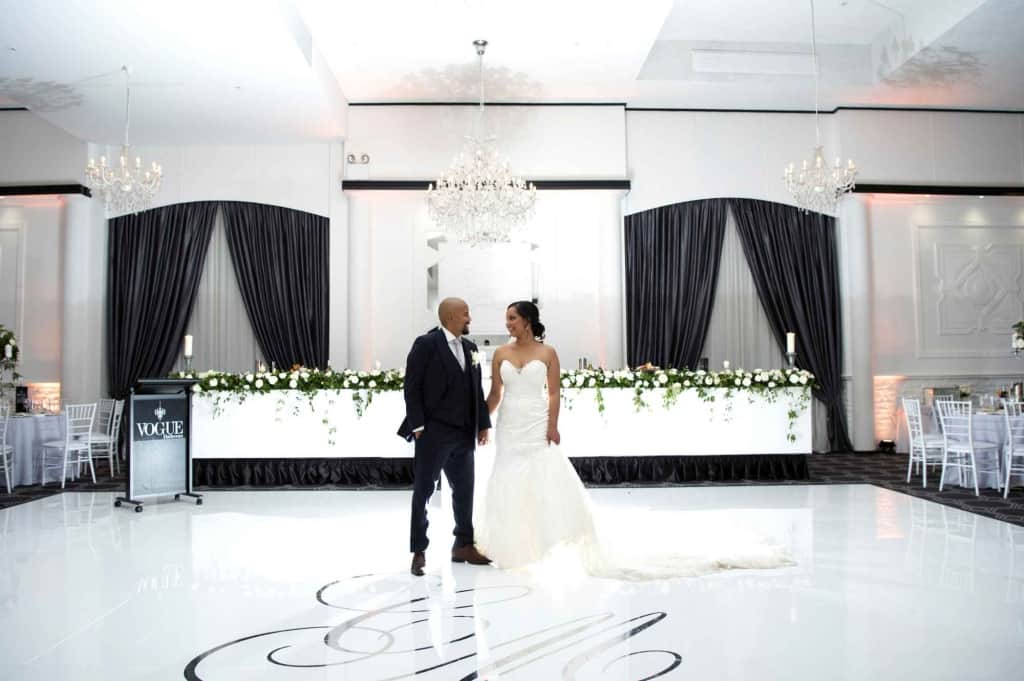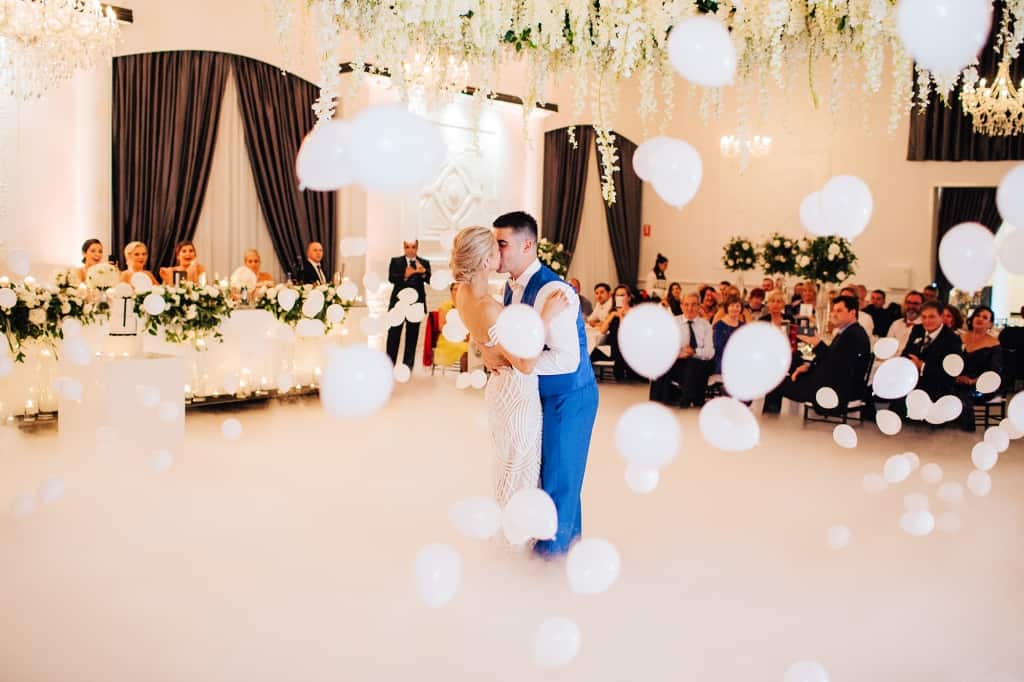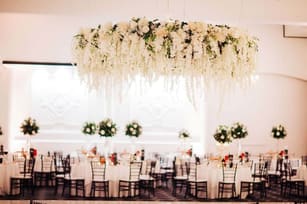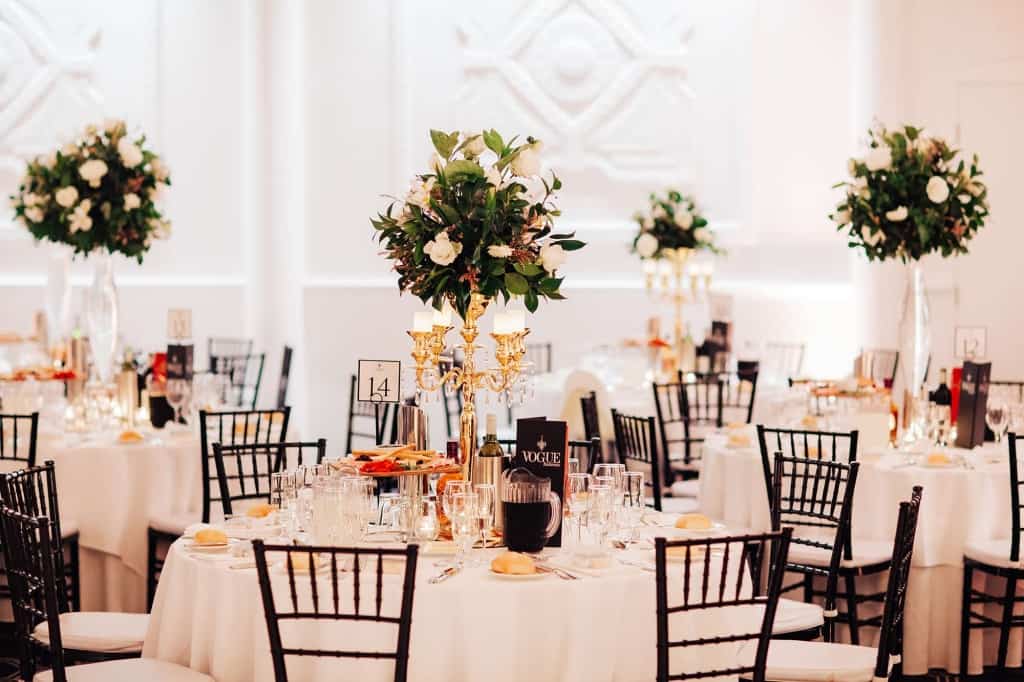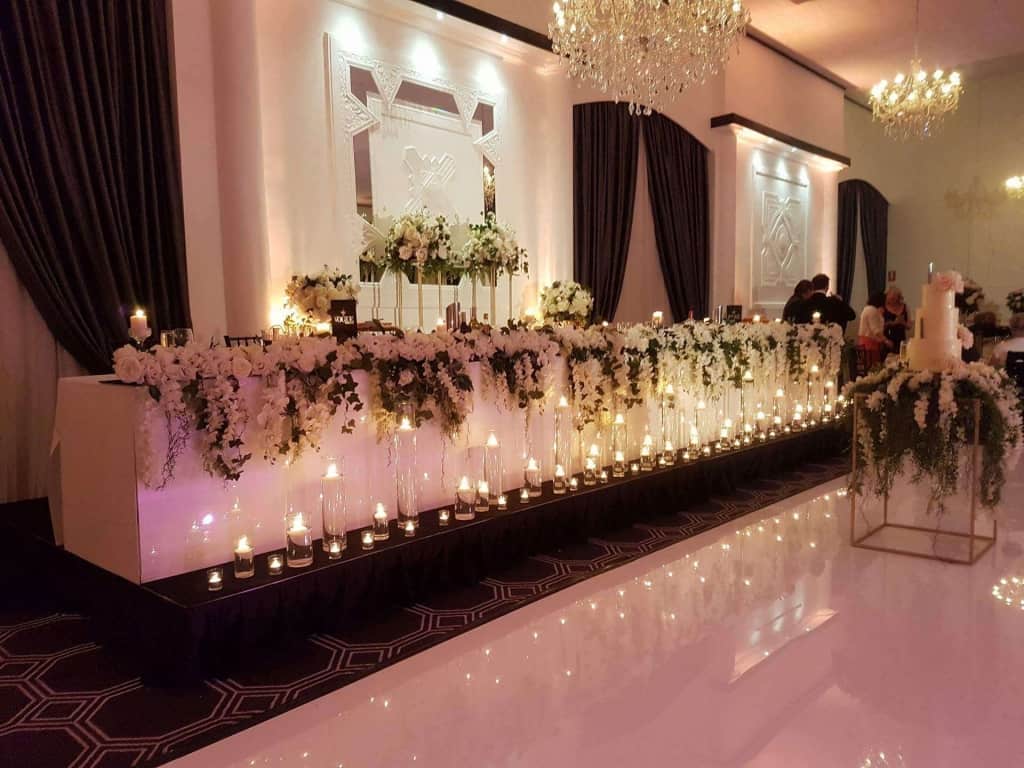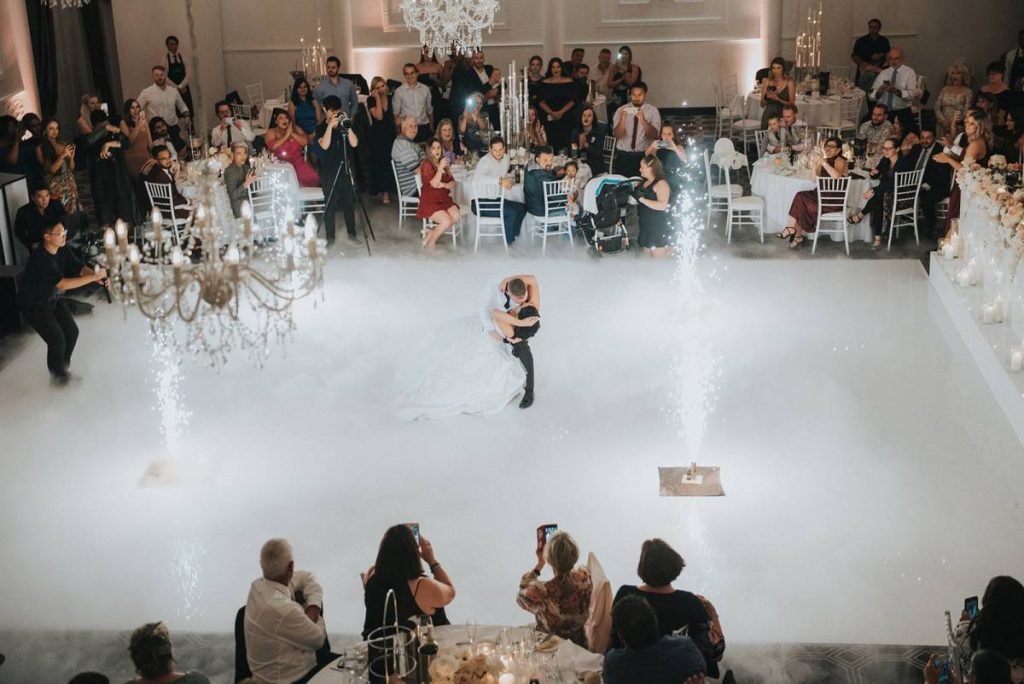 Over 30 Years of Experience in the Melbourne Wedding & Entertainment Industry
Owner and wedding professional George Ross with over 30 years experience in the Melbourne wedding and function industry.
"Why improve on what's already been done before? We at Vogue Ballroom totally re-imagine it… Our sole ambition is to inject beauty, passion and grandeur into your wedding as we create memories that you will cherish forever."
Award winning cuisine, expertise, renowned service, and attention to detail will ensure that your wedding is a truly memorable occasion at Vogue Ballroom - wedding reception & function venue in Melbourne.

Chris Glitzos
06:30 16 Aug 22
A big thank you to George Ross, his lovely wife Angela and to all the staff at Vogue ballroom for going above and beyond to make my sons wedding a memorable one. The decorations, the food and the service was to perfection. Our guests were amazed by the magical night and this credit all goes to Vogue. Once again thank you. 😊

Kikita Perez
08:50 13 Aug 22
What an amazing place. As a guest we were treated like royalty. Food amazing, staff so accommodating and stunning venue. Was so impressed. Keep up the great work!

Jim Sofian
15:00 12 Aug 22
Amazing venue, fantastic service and great atmosphereFriendly staff

Chrys Glitzos
05:25 06 Aug 22
We had our son's wedding at Vogue and we want to say thank you to George Ross and to all the staff for an amazing night. From the decorations to the food and to the service from all was outstanding. We received many great compliments from our guests and enjoyed the night immensely. We highly recommend Vogue ballroom for any occasion.

Arun Rohila
12:23 26 Jul 22
Great place e to have an event. Friendly and helpful staff. Would recommend it.

Ashwinita Ackers
08:14 21 Apr 22
Had a lovely experience at this reception centre again. We were very well looked after. Venue, food, staff was great.

Candice Rosslind
08:28 27 Mar 22
We just wanted to send a quick message to say thank you for everybody's help at our wedding on Sunday.All the staff that we dealt with in the lead up to the wedding and on the day of the wedding were so lovely and helpful.The food on the night was so delicious. We received so many compliments on all the staff and food on the night. We honestly couldn't have asked for anything more. It was the perfect night!

Charlene Matuauto
06:38 11 Mar 22
My husband and I would like to say a massive thank you to George, Angela, Niki and all the staff at Vogue ballroom.They did an outstanding job for our wedding last Thursday 03.03.22 we couldn't be happier 😍They have always been so accommodating from the start, so easy to work with 🤍If yu are thinking on booking Vogue for your big day, do not think twice as you won't regret it ❤Thank you so much again everyone 💗 💓

Nathan Trifonidis
12:43 04 Mar 22
George & the team are absolutely incredible to deal with, couldn't recommend the venue any more than we already do!Food, staff & venue is amazing!Can't wait till next time 😁

Pinar Gulay
06:07 01 Mar 22
We had our wedding here on 25.02.2022, and everything was perfect. No issues at all! Both Angela and George gave us a follow up phone call which was very nice of them. The venue is perfect for weddings, affordable and great atmosphere! Will be recommending to everyone I know! We hope vogue ballroom is around for the long run! Thanks so much George.

Tass Barbadonis
05:00 26 Feb 22
George and his family are great hosts, and even greater people. Nothing is ever too much trouble. George will move mountains to make sure you celebrate an event that you will always remember. Thanks vogue!

Sylvia Barbadonis
03:35 26 Feb 22
Such a beautiful venue. We have hosted weddings as well as Christenings at Vogue. The venue is stunning, and Angela goes the extra mile to add little personal touches throughout. George always made us feel comfortable for all our events and made sure we never had to worry about a thing. The food at Vogue is absolutely scrumptious. No drive thru on the way home after going to an event at Vogue. 10/0 5 stars! Amazing

larissa parkyn
05:52 25 Feb 22
Amazing venue and such a lovely team of workers, they really brought my vision to life. Highly recommend if you ever need a beautiful venue!!!!

Attended a wedding last Saturday, well this was the best wedding we have been to, the waiting staff were amazing, friendly and accommodating, the food was just the best, I had the tortellini entree delicious.Then the eye filet, this thing had to be a inch and a half thick, again perfectly cooked, thank you to everyone at the vogue ballroom.

raven Dayanus
17:01 14 Feb 22
Glan Maxwell valga. Map layathu max well marriege hall paka vanthen

Litsa Kouvali
15:30 25 Jan 22
Amazing service top quality food great entertainment

Simon Genitsaris
07:15 23 Jan 22
Great local venue, love what they've done with the place. Wouldn't have minded in the lighting was a little dimmer to create a better atmosphere and thought it was a bit strange that they closed the bar during food service however it was probably due to staffing issues. Apart from that a really lovely reception for a mid sized wedding

Victoria Kogan
18:50 29 Dec 21
We recently had our wedding here and could not have been happier with our choice. Organising a wedding is stressful enough, throw in a global pandemic and endless lockdowns and that takes the stress to a whole new level. The team at Vogue were incredible during this process. No request was ever hard for them to cater for. Thank you again George, Angela and the team for finally hosting our long awaited wedding.

Yiana Sakkou
01:36 28 Dec 21
Hello team! I attended a colleagues cultural wedding Xmas week and have to say it was more than amazing! We were all so impressed and had to leave a review! The food the service the aesthetics were nothing less than majestic! Well done!

Garage Smart
07:16 30 Aug 21
Best wedding venue in Melbourne! Every wedding I've attended here has been rocking!

I really am so blessed and happy I chose to have my Wedding at vogue. I was working very closely with Angela and Trish who were with me every step of the way. My wedding was cancelled 3 times due to covid and they kept me up to date and constantly checked in with me. Because of their amazing work and support I was able to plan the wedding within a week and get married the day before we locked down again. The team at vogue are always going above to make us feel great and were amazing with our guest. I truely will be forever greatful for them as this wedding couldnt of happened without them... not to mention the food is NEXT LEVEL AMAZING ! the venue looks so royal, I really dont have the words! I know during covid alot of people are nervous to book in a wedding but i promise you will not need to worry having the Vogue Team on your side. Thank you again. Emmy and Zac

Christina Vecakis
11:45 04 Aug 21
I needed to jump on here  to say that the support I have recieved from George, Angela and the team at Vogue has honestly been like no other! Absolutely amazing and I haven't even had my wedding yet. Just wanted to say thankyou so much for everything you have done for my partner and I.  We appreciate it all and cant wait to celebrate our wedding with you !Thankyou once againChristina & Tim

Komal Narkhede
15:41 01 Aug 21
Gorgeous venue, beautiful ambience, great food, ample parking at the back

I was a guest at a function. Friendly staff, took dietary requirements very seriously.

This venue is magnificent!We recently had our wedding here, and everything was perfect.From the initial enquiry 1 year before our wedding day, we went to see the team at Vogue, and we had no hesitation locking them in for our wedding. We were that confident with the venue and that happy with the team, that we didn't even look elsewhere.Leading up to the wedding, Trish, Niki, George and Angela made everything a breeze and helped us coordinate everything perfectly. Nothing was ever too much and they got back to us about anything almost instantly (even if it was late in the evening). They even catered for late requests right before the function.On the night, everything went perfect.The venue looked amazing, the food was fantastic, the atmosphere was great and all the staff were friendly. Each and every one of our friends and family had the best night. Even weeks after the wedding, we are still getting compliments from everyone about how good it was.Although the venue is hidden away in the suburbs and may not look like much driving past, as soon as you walk in, everything changes and you are welcomed by the best team. The place is very grand and you really do feel special as a bride or groom and you feel privileged to have invited your nearest and dearest to a spectacular place to celebrate.I am quite a picky/fussy person myself. Everything was perfect. If you are looking to have a wedding or host a function, don't hesitate to have it at Vogue. It's truly an amazing place and you will have one of the best days of your life, like my wife and I did 😀 :DThanks so much!!

Spartan 300 24
01:54 20 Jul 21
My husband and I had the privilege of getting married at this stunning venue!! George, Angela and the Vogue team, with the help of Jeruisha and her team at Kerr events &weddings pulled off the wedding of our dreams!! From the food, to the decor and the excellent service and professionalism from staff, we cannot thank every single one of you enough!Whoever is looking for a venue, definitely check out Vogue, you will not be disappointed and you will have the best night of your life! 👌❤

Shruti Kotecha
01:10 01 Jul 21
Thank you so much to Vogue for hosting our event!! The food was absolutely amazing - Raj the head chef designed a delicious and creative menu that was fully vegetarian and eggless just for us! Everyone was raving about the food and masala chai all day. The venue looked so beautiful - better than we could've imagined and so many of our guests commented on how spectacular the transformation was from morning to evening, they couldn't believe it was the same place!Vogue was also incredibly accommodating with all the changes through COVID. With us having so little time to throw it all together, the Vogue team took the initiative to help us with the finishing touches to make it look so perfect. They made the whole day a lot less stressful so we could actually enjoy it and take it all in.An overall great venue with a great team! Highly, highly recommend!! Would give 6 stars if we could. Thanks again, Shruti and Sunny

Bruce Harrison
08:57 12 Apr 21
Excellent venue, great location, awesome food and amazing staff. Highly recommended.

Emily Vosko
22:17 14 Mar 21
Very accommodating, excellent experience and beautiful venue for our special day.

Suraj Handa
11:45 09 Mar 21
The venue is not just for weddings but also suitable for other special occasions. I had my daughter's 21st birthday and this was the perfect venue. The staff here are super friendly and easy to coordinate with which made it easy for us prior to the event. We were very impressed by their Indian food which was prepared by their Indian Head Chef. Definitely recommend this venue to everyone.

Had the privilege to get married at Vogue Ballroom this past weekend. The venue, the food, the staff, the QUALITY were absolutely phenomenal! I could not recommended it enough to anyone looking for a venue to hire for any function or celebration. We will be turning to the Vogue Ballroom for all our future events. 👌🏼 Huge thank you to George and Angela for everything they have done for us to celebrate our special day.

Stunning Venue , amazing food & very accommodating for my husband & I, a family owned business that value there clients , thank you from Collette & Jamie xx

Kamini Perry
02:50 04 Feb 21
Everyone wants a dream wedding. Thanks to Angela, George and the team at Vogue Ballroom we were lucky enough to have one.The beautiful decorations - thank you to Kerr Wedding and Events, the food - which was absolutely delicious (we still think about it), the staff who were super attentive and met our every whim and the overall venue were the key to a fantastic event and the leaving of lifelong memories for us.All of our guests have commented on Vogue Ballroom and how perfect it was.None of this would have been possible, had it not been for Angela and George's helpfulness and support. We would get married again, just to re-create our night at Vogue Ballroom. Thank you we will continue to recommend Vogue to everyone who wants a stress free and fabulous wedding.

Best wedding reception venue in Melbourne by a long shot. We had the best day of our lives here and wish we could do it all again! George and Angela made things so easy for us, all we had to do is rock up and have the time of our lives! Its now 6 months later and we still get people mentioning how good it was, especially the food! All of our friends still talk about how much food there was!!!

Meenakshi Khatri
00:08 26 Jan 21
Beautiful venue, love the vibe and energy there. Gorgeous time spent there. Worth a visit.

Cheryl Marsh
12:50 23 Jan 21
Amazing Reception Centre.Wonderful for weddings and special functions

Guy Ancona
13:32 30 Dec 20
Great service and great food great wedding reception with great value for money Goerge Ross and his staff are excellent

Glen Pretty
22:46 24 Nov 20
Had to leave a review was so impressed with this place. Was at a mates wedding and it was great! Food was fantastic and huge portions and most importantly the beer was ice cold and kept on coming. Really classy place.

Ann-marie Dama
08:50 21 Nov 20
Words cannot express the gratitude towards the crew at Vogue ballroom for the amazing night we had at our wedding just over a year ago. Re watching our wedding video has prompted the review. From the very first time we met with George the service and care was truly second to none. No request was too burdensome, and all the staff made time to make us always feel like we were the only one's that mattered. The food not only was plentiful on the night but delicious, and the waitstaff courteous and prompt with guests requests. Cannot talk more highly of this organisation and recommend it as a bride but also a guest. Totally blown away and thankful to this day to the whole Vogue team!

Natalie Pasnin
11:53 16 Sep 20
Vogue Ballroom was my wedding reception and words can not describe how helpful they were during the process! Planning a wedding was very stressful as it is, but Angela and George we're extremely helpful and passionate throughout the entire process and really allowed us to have the best day of our lives that we will NEVER forget.Such a beautiful venue, the best food i've ever eaten and they make you feel royalty.Thank you for allowing me to have the wedding on my dreams.

Elly Borserini
23:07 05 Sep 20
What word could describe vogues ballroom better than perfection . Wow . Wow. Wow !

Sam Muscat
12:25 03 Jul 20
Highly recommend Vogue Ballroom. Being in the wedding industry for nearly 20 years I never can fault the quality and professionalism the Vogue team bring to their product. They truly are the real deal at every level, being a private function or major event. ⭐⭐⭐⭐⭐ sammuscatmc.com

Rosa Photography
10:28 22 Jun 20
Excellent venue, beautiful ballroom, friendly staffs! Highly recommended!

Antonella cathy Rubini Matutini
20:32 14 May 20
Great venue food and elegance exceptional my son and his girlfriend got married there Valentine's Day 2020

Brooke Patterson
07:29 29 Feb 20
I cannot reccomend vogue ballroom enough. George, Angela, Anna, Niki and the rest of the incredible team at vogue ballroom were nothing short of amazing from the beginning of our wedding planning journey. They were so easy to work with and accommodating towards all of our requests. All of our guests raved about the great food, how beautiful the venue is and how amazing the night was as a whole. We couldnt have chosen a better team to trust in making our night one of the best of our lives.Thank you!

We had our wedding here a few days ago and it was amazing! The night was perfect and we couldn't have asked for better service, quality food and great and welcoming staff! Thank you to the vogue team for your amazing help on our wedding, you made the experience so much easier and I would highly recommend Vogue for any function.

Evan Tzardis
09:21 24 Feb 20
From the moment that we first met with the venue owners, George and Angela, we knew that we were in very capable and experienced hands. George was very supportive and helped us source some of our suppliers, namely the band, for the reception. They guided us through the process of styling the venue and choosing a menu for our special day. The food was fantastic, plentiful, and great quality. We appreciated the included evening where we were given the opportunity to sample the menu options available and to see the venue set up as it could be for our day. The venue was spacious, with plenty of space for guests to mingle and dance. If anyone were to ask us where they should have their wedding reception, we would tell them, hands down, without hesitation, Vogue Ballroom. -2/3/2019

Vivian Matutini
23:01 21 Feb 20
Never has wedding planning at a venue been so easy!Our sister-in-law recommended Vogue Ballroom as age had attended her cousin's wedding here previously. We had looked at quite a number of venues but nothing felt completely right for our special day.After we meet with George we were in love with Vogue! Their honest pricing, inclusions on decor, generous good and drinks package, and they test their customers like family... we know this was the one!During the process of organising our wedding Anna, Angela and Nikki were all incredible to deal with even with. And our wedding day was a beautiful day with all of our guests having fun and leaving full!We hope to visit Vogue for another function soon.

My Wife and I had our wedding at Vogue Ballroom on 16/2/20 and we would definitely recommend this Venue, great service and friendly staff. The night was amazing, Great food and everyone at the venue was very helpful. Highly Recommended.

Ballroom was prepared nice and beautiful.Food and service was great.It was a great space and lovely great Wedding.

Danielle Ttofari
19:56 04 Feb 20
Cannot recommend Vogue enough, Nicky, Angela, Anna and George are the a-team. Our night was perfect, seamless and the guests raved about how delicious the food was, how beautiful the venue is and how friendly the staff are. Very good value for money and the service is second to none.

Planning a wedding in 5 months isn't easy, but Vogues Team made it stress free for the both of us.Thank you for making our night absolutely amazing! You all were incredibly helpful from the moment we booked our date until our the big day!The food, the atmosphere, the music and environment was absolutely incredible!! Everybody loved every single dish served!! They respected all our wishes and did much much more! Vogue definitely out done themselves.George, Angela, Anna and Niki, thank you so much. You have created memories that will last a life time with us!Jacob & Bessie

Bonnie Law
14:46 14 Jan 20
The vogue team made our wedding reception so special!The team made the planning process easy and were very detailed and responsive throughout the lead up to the event.The food is amazing and the venue has a big capacity with a large dance floor. We also found that their packages included thoughtful touches at a reasonable cost.Thank you Vogue team for making our wedding a night to remember!

Gonzalo Urrea Diaz
23:26 29 Dec 19
We had our wedding at Vogue approximately 2 months ago. Angela, George and team were an absolute pleasure to work with from the moment we stepped into their venue. The customer service, food and support were top shelf! Thanks Gonz & Steph

Daniil Maevski
09:32 29 Dec 19
Amazing venue and some of the best food at a reception centre. Staff always professional, approachable and friendly
Next Reviews
We've gained a reputation for being one of the best and most respected wedding venues in Melbourne
Our ballroom is unique for all party sizes for the wedding and reception you have planned. You and your guests will enjoy your special day surrounded by the elegance and style that represent Vogue Ballroom.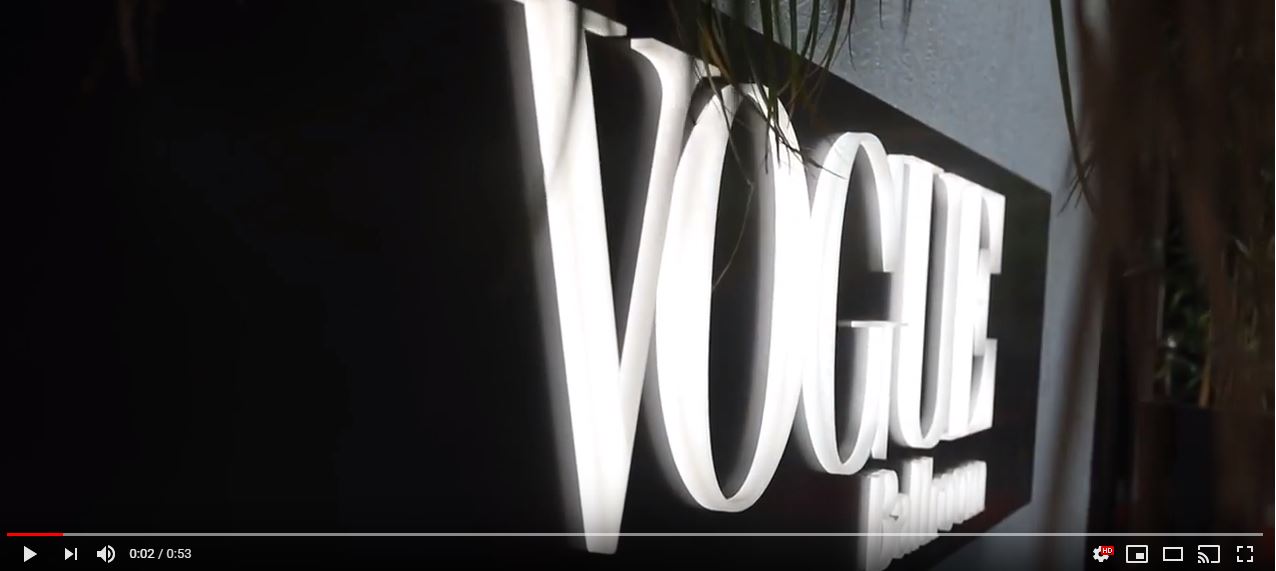 A wealth of experience surrounds you
Our team of Melbourne event planning specialists stop at nothing to ensure the event you put on at Vogue Ballroom is a unique and memorable one. We want people to leave our function venue saying "wow, that was the best wedding I've ever been to," and therefore we go to extra special lengths when planning your event to ensure this. We take care of every detail, the trusted and highly-experienced team at Vogue will make sure that you and your guests have an absolutely stellar evening.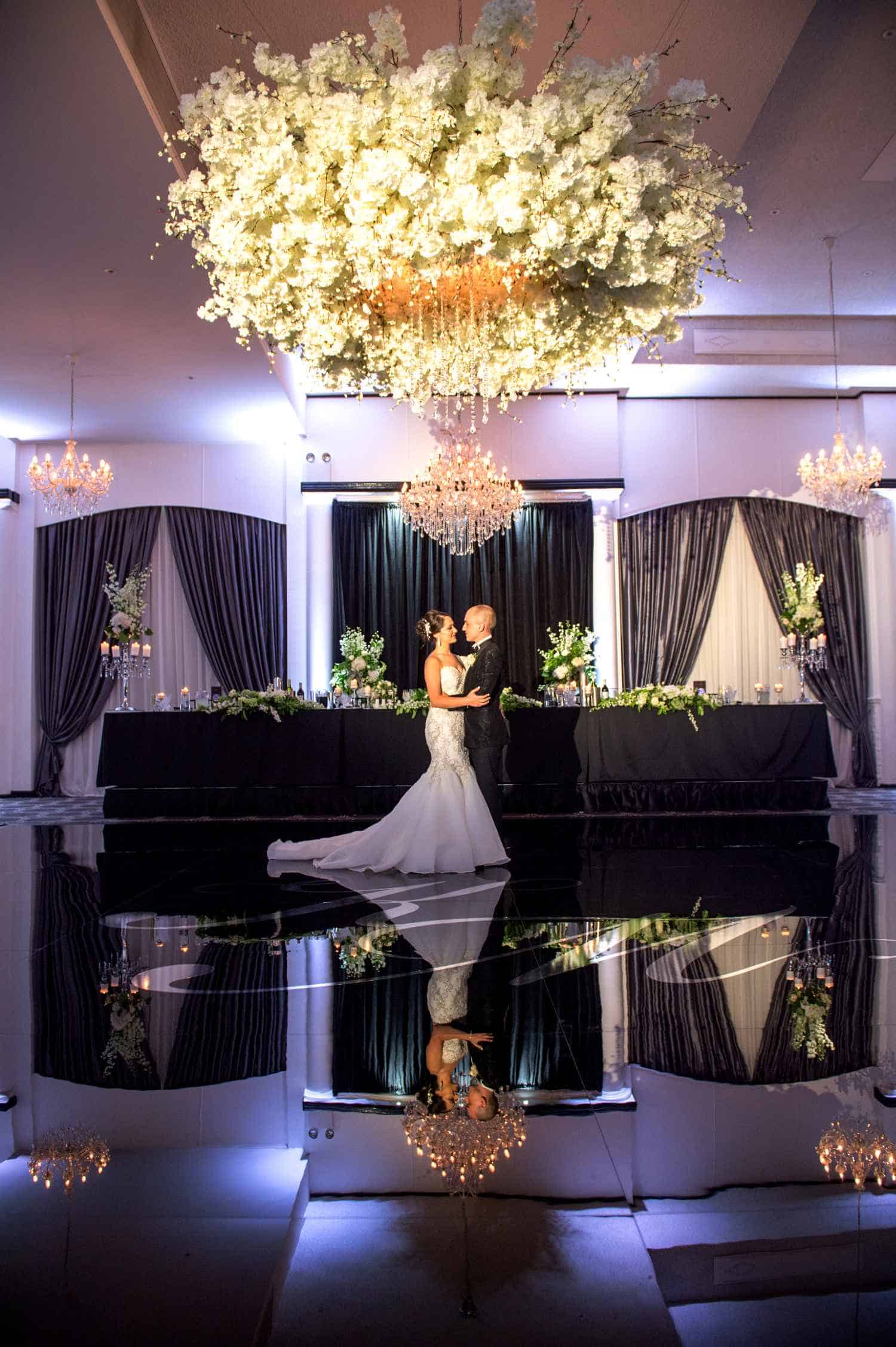 Your perfect events venue for a range of occasions
The elegance displayed in the Vogue Ballroom is nothing short of breath-taking. The tall ceilings are adorned with a crystal chandelier, the marble foyer is a sight of grandeur, and the balcony overlooking the whole ballroom makes the perfect spot to showcase a newly married couple.
This building was designed to showcase the grace and sophistication that most brides seek for their big day.
If you've been searching for a unique wedding ceremony or other event venues in Melbourne, our ballroom is the best option for almost any special event you can think of.
Need a stylish, unique or intimate venue for the perfect wedding reception?
Putting on a lavish school formal?

Want to put on the biggest Christmas Party your company's ever seen?
The elegant ballroom at Vogue is the perfect location for you.
Our ballroom is unique for all party sizes for the wedding and reception you have planned. You and your guests will enjoy your special day surrounded by the elegance and style that represent Vogue Ballroom.
A professional events team in one of Melbourne's best function venues
Our executive international a-la-carte chef has decades of experience in world-renowned kitchens and will create a mouth-watering menu that will suit your individual taste. Our award-winning managerial team boast working together for number years and have collaborated on hundreds of weddings, reflecting a flawless experience, ensuring all your worries and concerns about the big day are put to rest.
A banquet supervisor will oversee your reception, and a senior waiter will be dedicated to looking after the bridal party.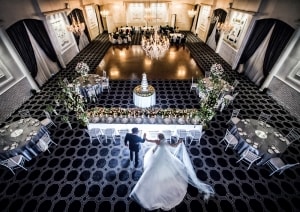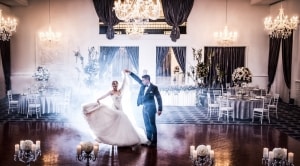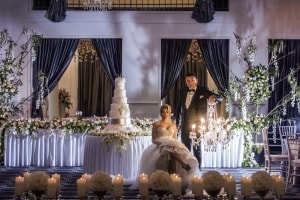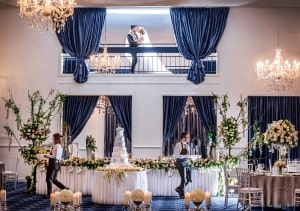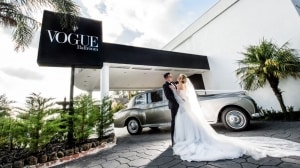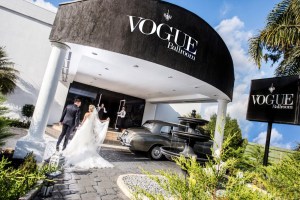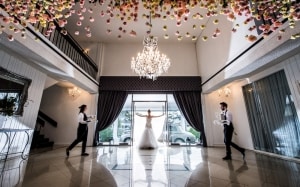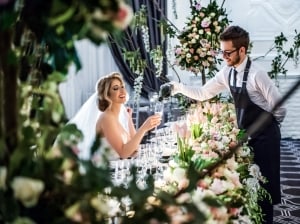 Guests Never Leave With an Empty Stomach
The menu at Vogue Ballroom is influenced by modern international cuisine. We believe that every event has its own character and style, thus our several different menus and can be tailored to suit any specific personal requirements and tastes.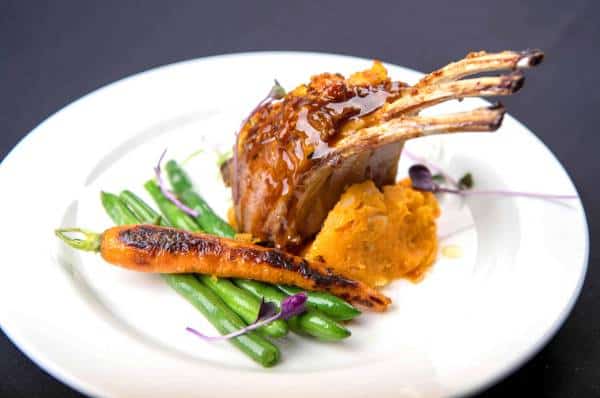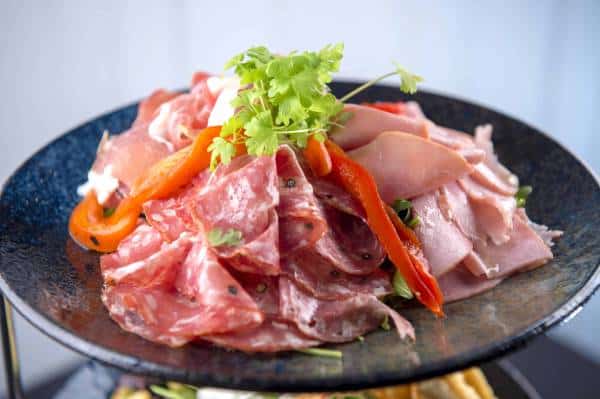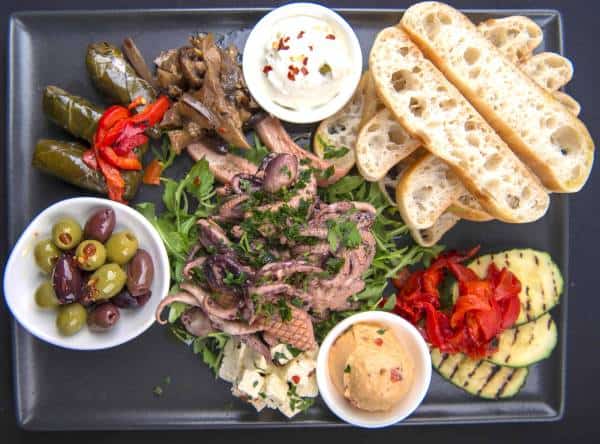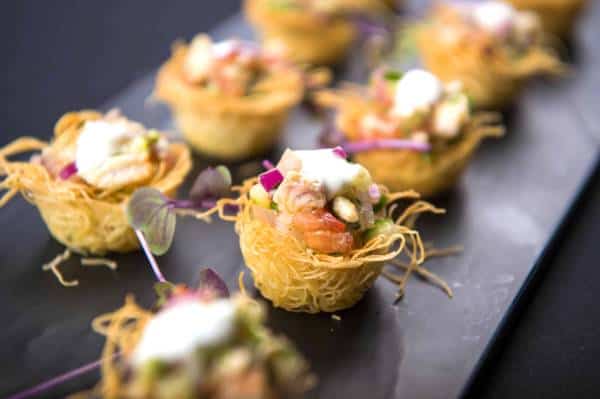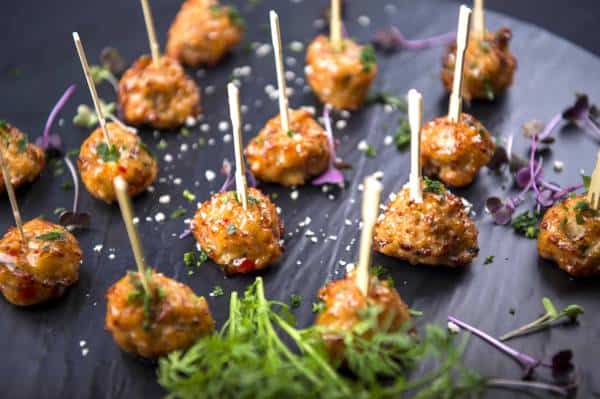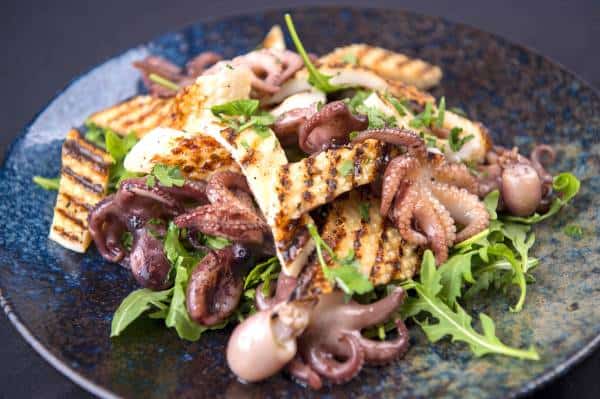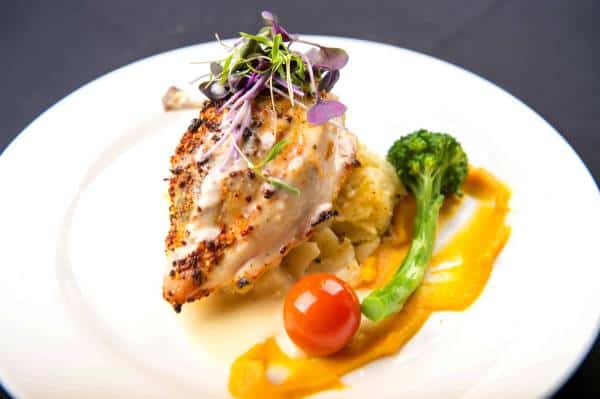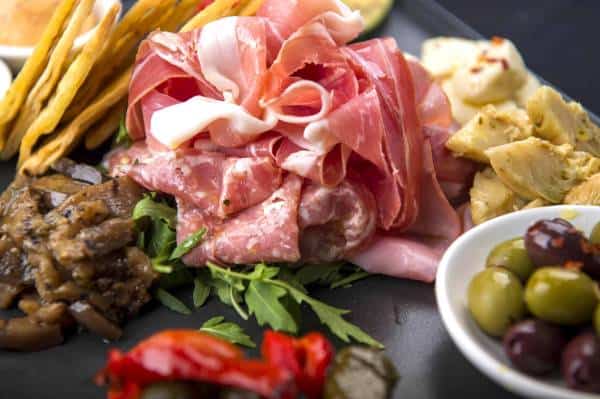 Vogue 5 Star Rated - Fine Dining Cuisine
Whether it is a lavish multi-course sit-down dinner, to an elegant cocktail affair, rest assured our astute and professional chefs, as well as the whole culinary team, is dedicated to sourcing only the freshest quality ingredients, tantalizing every taste bud of every guest, with all their food creations.
We welcome and cater for all dietary requirements with pleasure.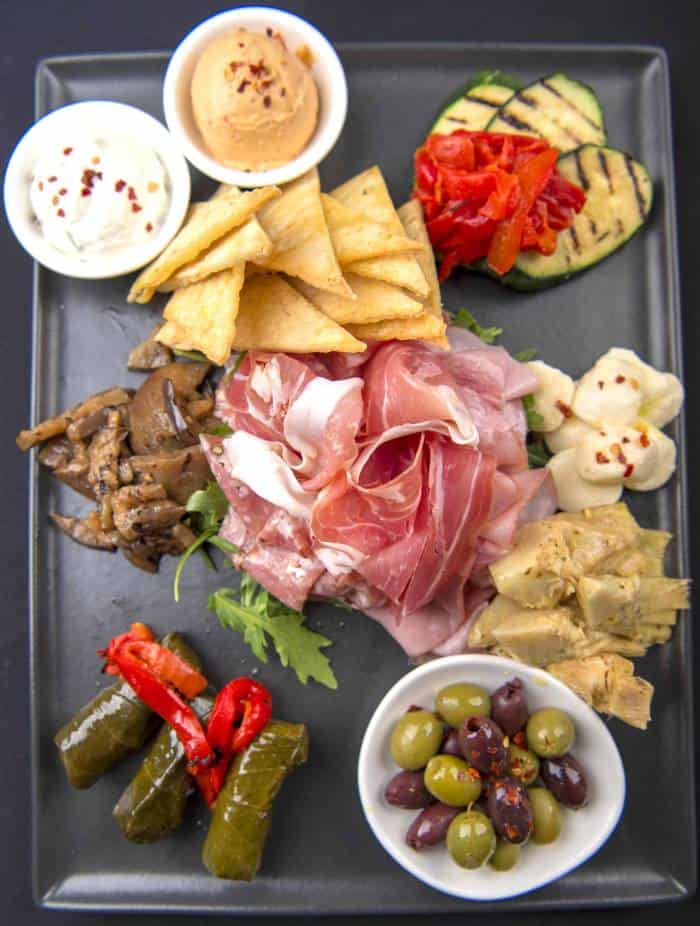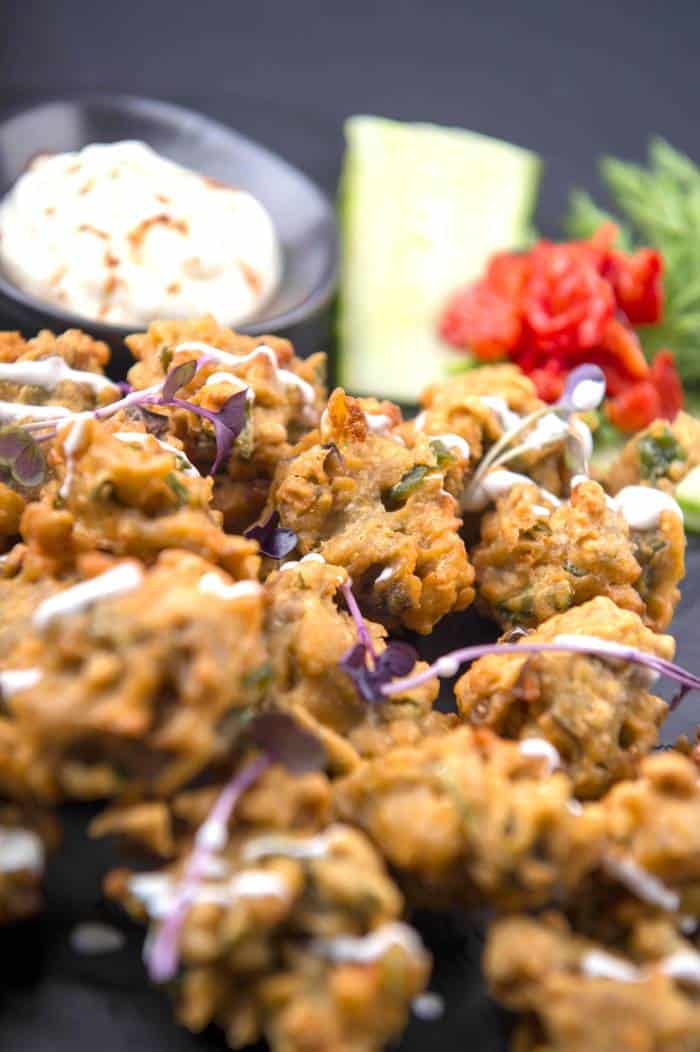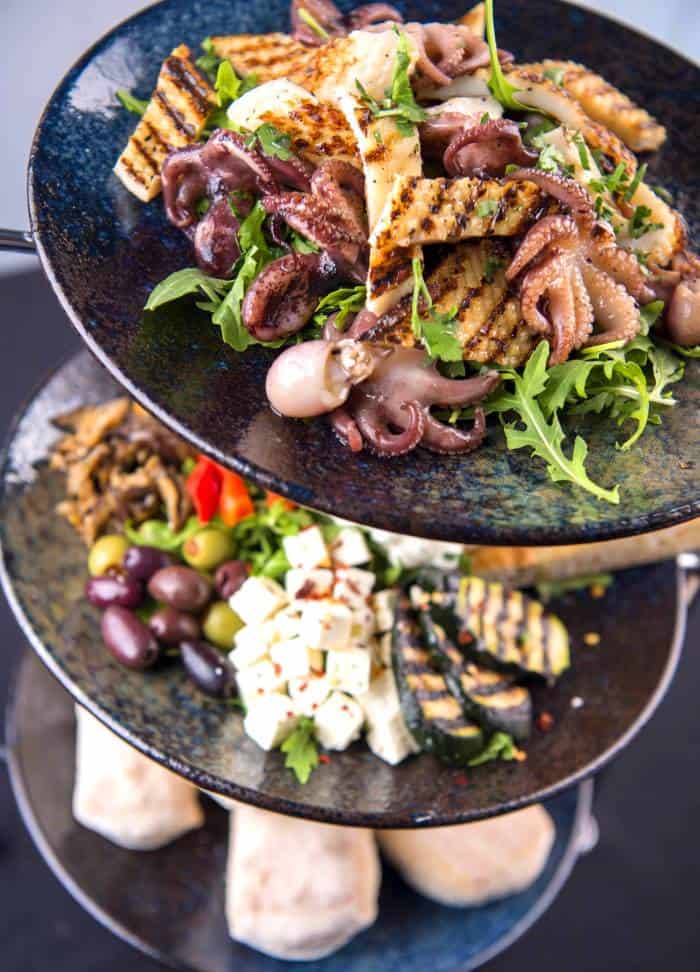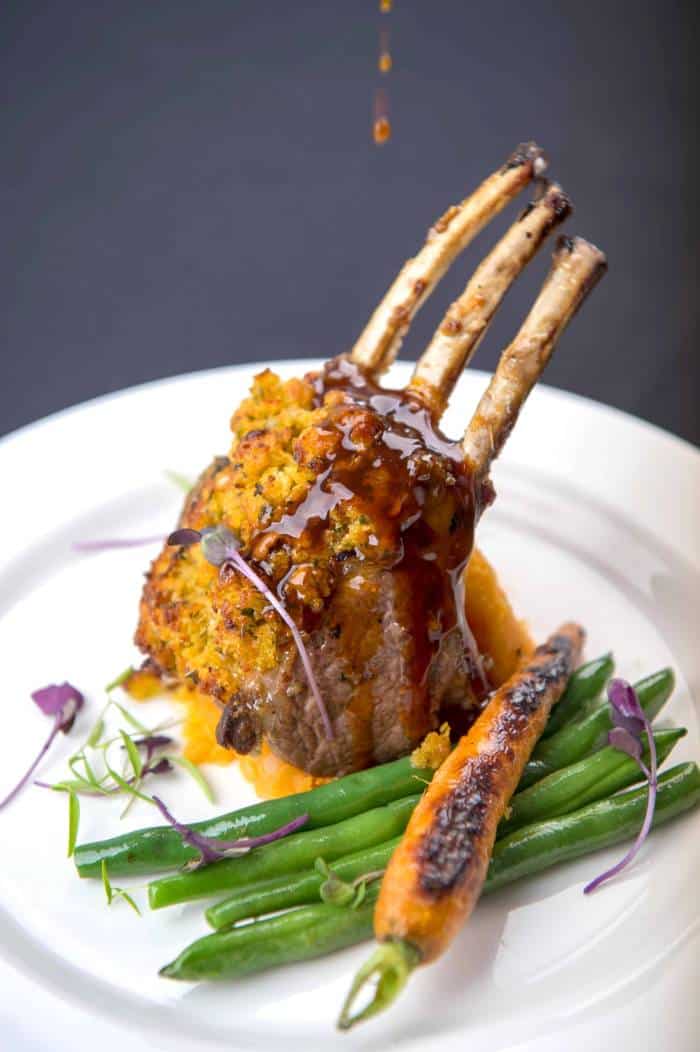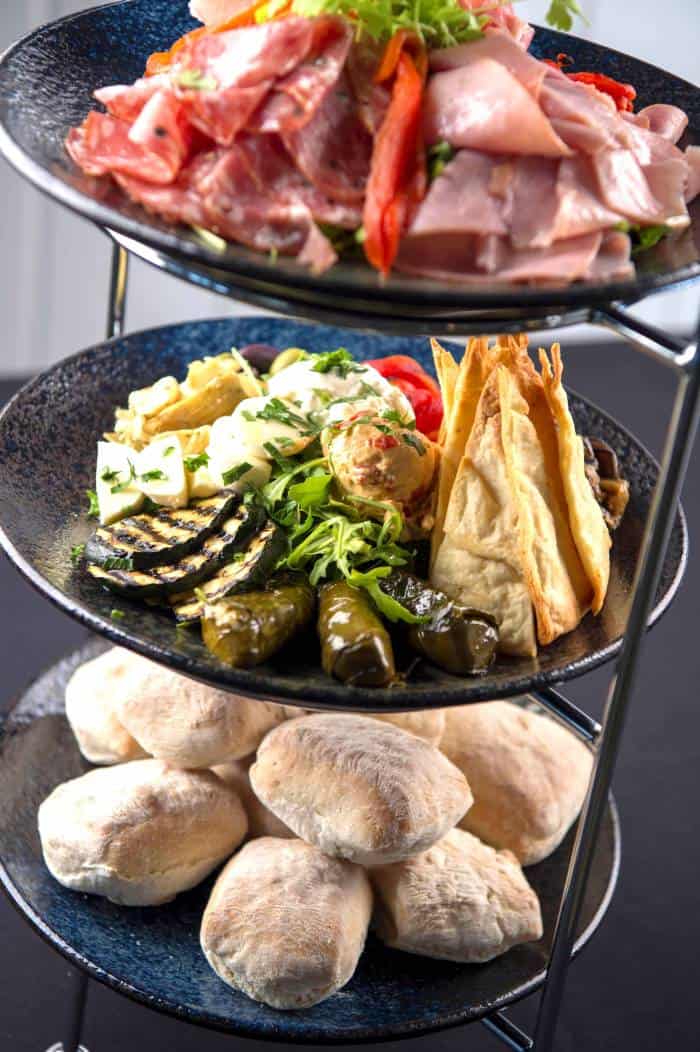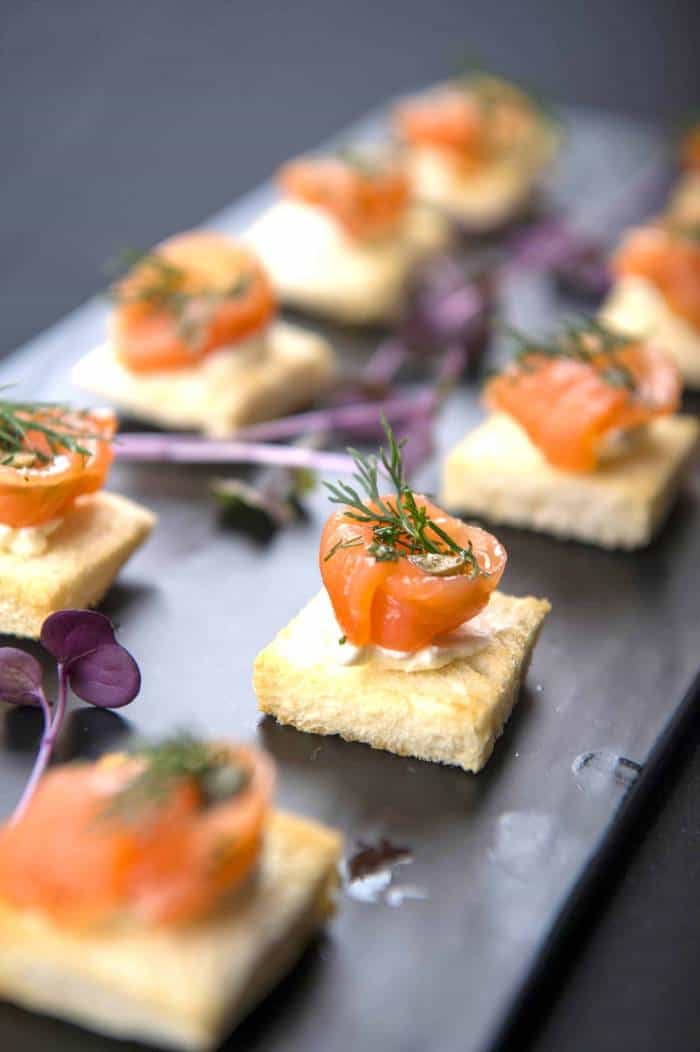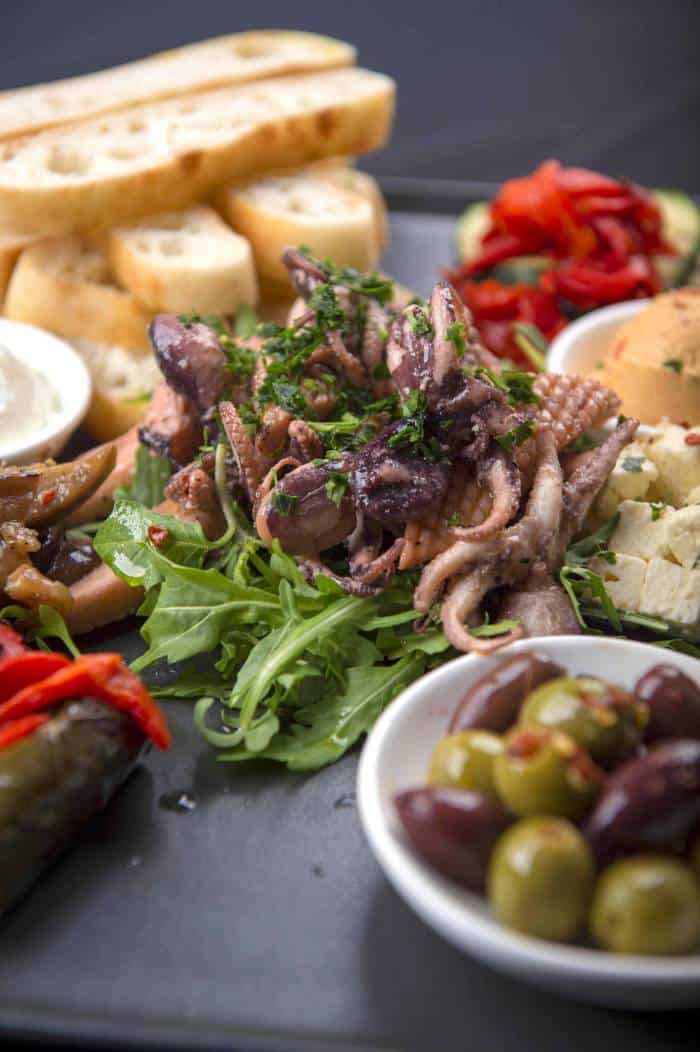 Influenced by Modern International Cuisine
At Vogue Ballroom, our committed Executive Chef and Events department have put together a complete wedding package to suit all tastes, needs, and budgets. If there is a particular request that you have regarding our menu, our events department will do their very best to ensure all your wishes are catered to.
We welcome and cater for all dietary requirements with pleasure.
A professional events team in one of Melbourne's best reception centres
Our international executive award-winning Executive Head Chef has decades of experience in world-renowned kitchens and will create a mouth-watering menu that will suit your individual taste.
Our award-winning managerial team boast working together for number years and have collaborated on hundreds of weddings, reflecting a flawless experience, ensuring all your worries and concerns about the big day are put to rest.
A banquet supervisor will oversee your reception, and a senior waiter will be dedicated to looking after the bridal party.
Our Smaller Sister Venue - Vines of the Yarra Valley
Breathtaking Backdrops, Exclusive Location, Romantic Experiences
Vines of the Yarra Valley is a stunning property located at the gateway of the Yarra Ranges just 45 minutes from the Melbourne CBD. Surrounded by acres of vineyard in every direction, lush lawns and magnificent rose gardens we provide everything you need in one location including free ceremony time. We offer a ceremony location on site with 360 panoramic views of the valley and mountain ranges.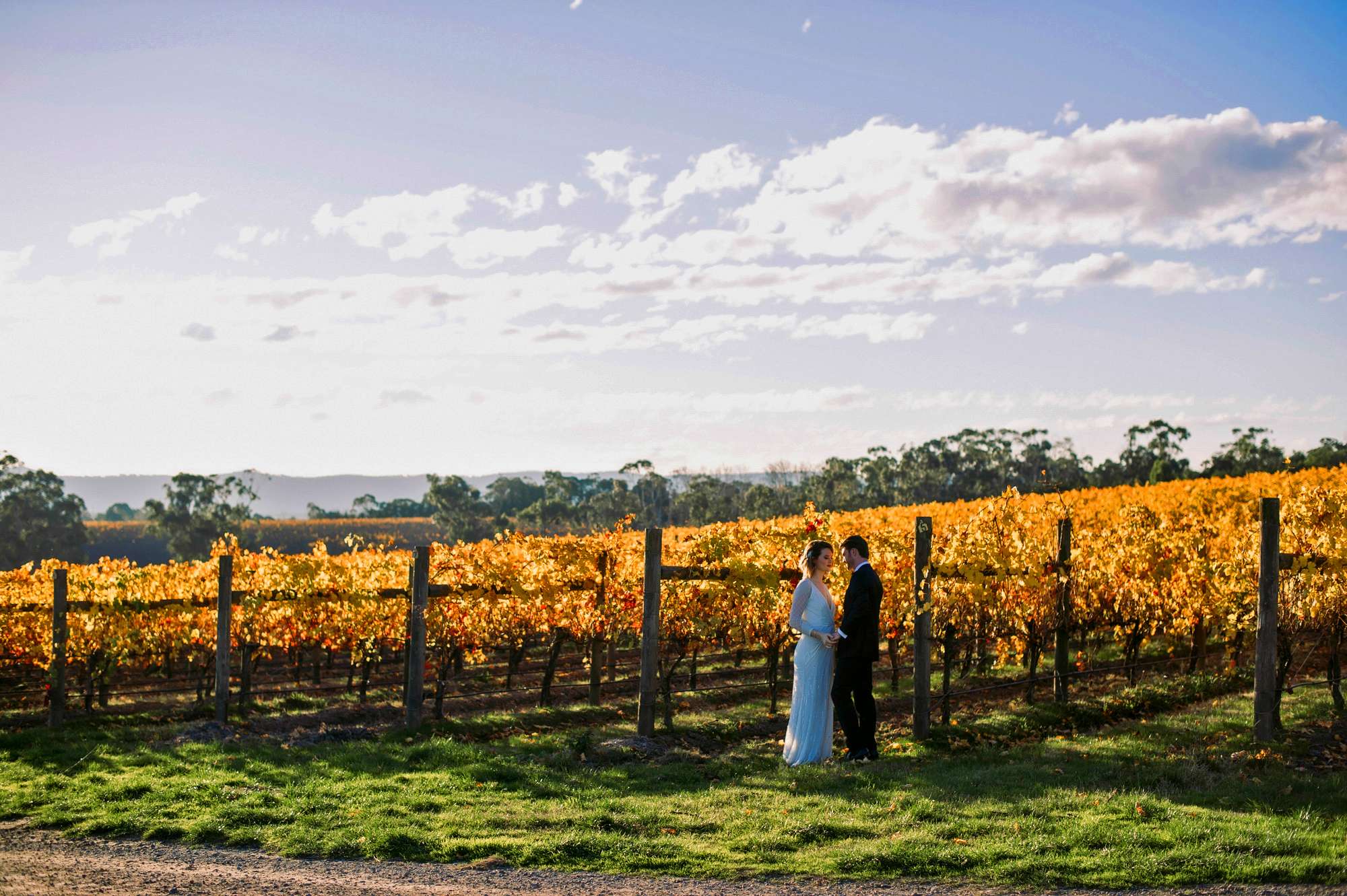 Melbourne's Top Rated Wedding Reception
Vogue Ballroom - Wedding Reception & Function Venue Melbourne is located on 399 Blackburn Rd, Burwood East VIC. From Melbourne Airport (MEL) head northwest on Airport Dr and turn right at Apac Dr (signs for Tullamarine Fwy/City/State Rte 43). Then merge onto M2 and keep right to continue on Tullamarine Fwy/M2. Next, take exit 1E for M1/W Gate Fwy toward SE Suburbs and merge onto M1. Take the State Rte 13/Blackburn Rd exit and merge onto Blackburn Rd/State Route 13. Finally, turn left onto Witchwood Cres and at the roundabout, take the 4th exit and stay on Witchwood Cres. Turn right onto Blackburn Rd/State Route 13 and Vogue Ballroom will be on your left. We are open 24/7. For additional questions you can call us at 398022477 or you can find us on Venuemob and Easyweddings.
Melbourne Wedding Supplier List
Book a function with us today!
If you would like to learn more about Melbourne's best, most unique function venue, or would like to book in a consultation time with one of our trusted team of event specialists, feel free to get in touch with the team at Vogue Ballroom.
Send us a message via [email protected], via our contact page or call us on
(03) 9802 2477 and one of our friendly team of staff will be delighted to get you started.
Vogue Ballroom – Melbourne's most opulent venue, perfect for any occasion located near The Glen and Forest Hill Chase Shopping Centre