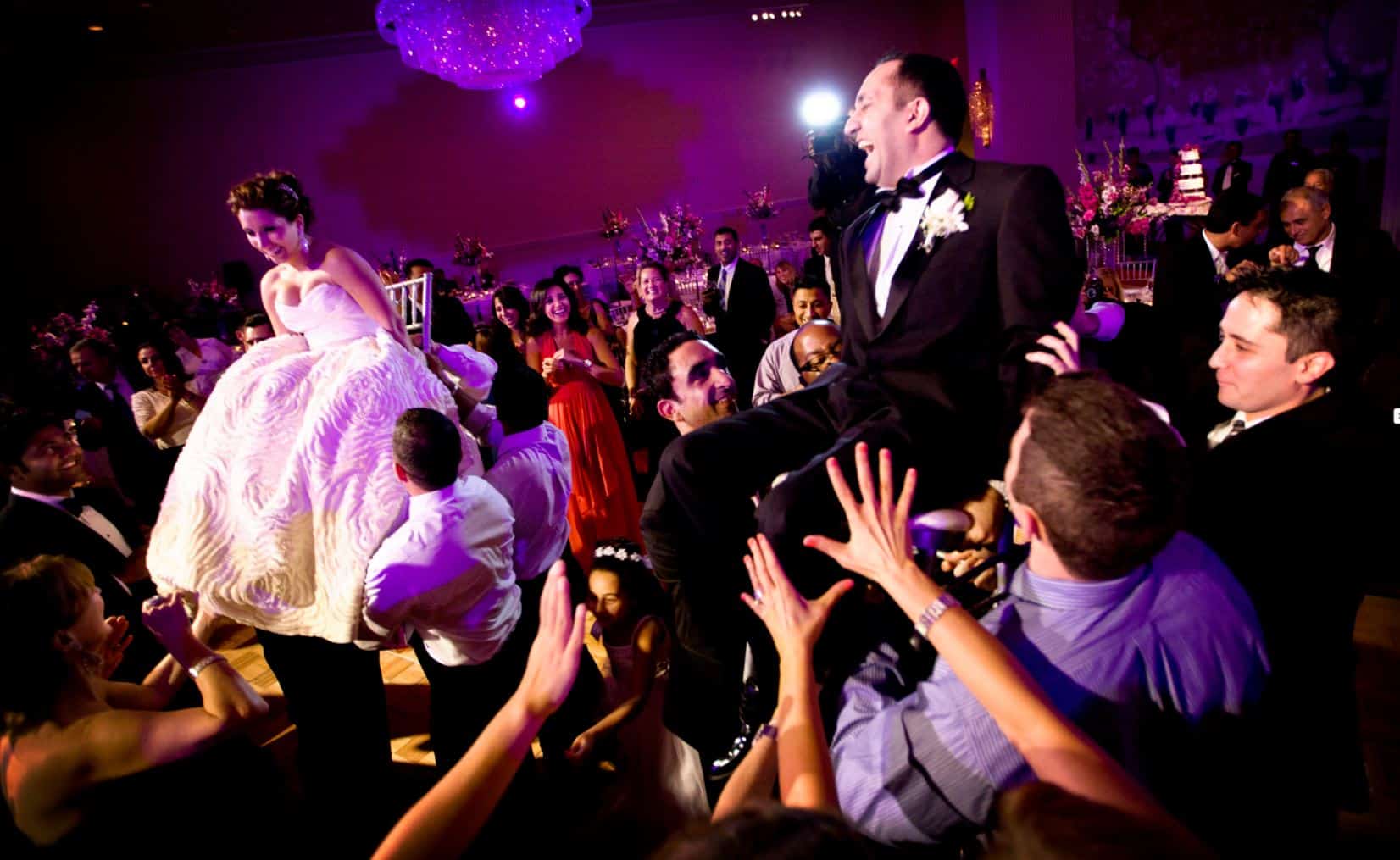 The Ultimate Middle Eastern Wedding Venue
When it comes to the Middle Eastern culture, weddings are an absolute treat. You'll find traditional elements combined with a new outlook worth every second glance. At Vogue Ballroom, you can host the perfect Middle Eastern wedding in the finest form of luxury and grandeur.
Arab weddings revolve around the notion of glamour and grace. You can now bring to life all of your Arab wedding desires with the help of our skilled team of wedding experts at Vogue Ballroom. We'll make sure every little detail relates to your idea of that fairytale wedding. 
We'll go above and beyond towards making your Middle Eastern Wedding a Success
Here at Vogue Ballroom, we realize that most Arab weddings are based upon the concepts of the Muslim religion of Islam. We pay respect to all of our clients, no matter what race, culture or religion you may belong to.
All the cultural pillars that relate to the notion of Middle Eastern weddings will be brought to your attention. After all, at Vogue Ballroom we believe in precision and breakthrough results that are sure to leave all of our Arab clients satisfied to the brim.
Middle Eastern Weddings are all about Cultural Influence
Whether you belong to the Emirati, Saudi, Lebanese or Qatari region, every Middle Eastern wedding has elements of their culture embedded into their wedding festivities. We at Vogue Ballroom hold vast experience and knowledge related to the Middle Eastern wedding heritage and hence has the potential to pull off your dream Arab wedding in style.
Whether you wish to seek an intimate gathering of close family and friends or enjoy grand wedding receptions, we have something for everyone. While you sit back and relax, allow us to orchestrate a grand wedding affair that will surpass all of yours and your loved ones expectations. Most Middle Eastern Weddings comprise of several events and this is where our team of dedicated professionals and wedding planners can step in to bring your dream event to reality. It's all about teamwork here at Vogue Ballroom, where our professional staff works round the clock to get your tasks done.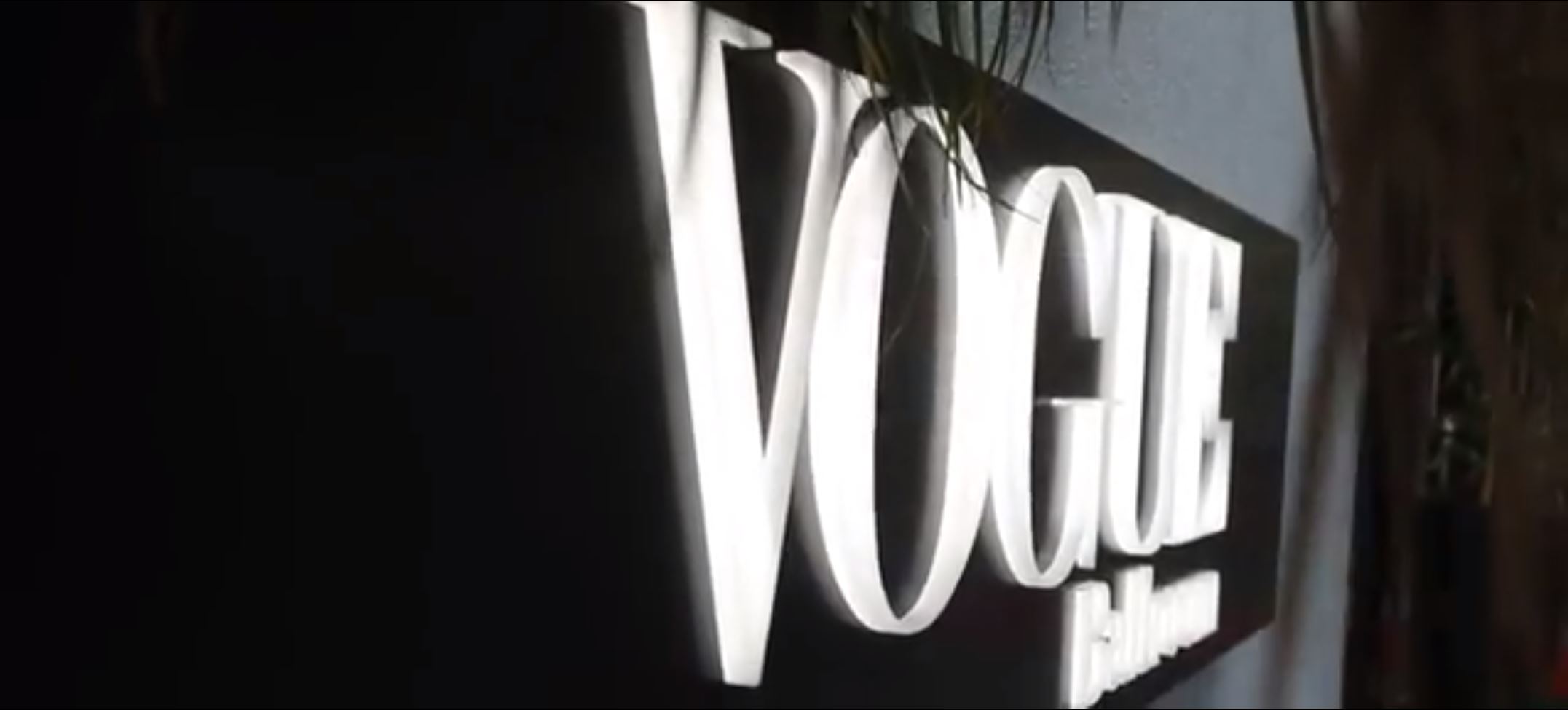 Let Vogue Ballroom to take care of all your Arab wedding needs
Keeping all of your specifications in mind, we'll make sure your Middle Eastern wedding is nothing short of perfection. Whether you want us to create a separate Milcha for your close loved ones, alongside a reception or whether you wish to arrange a party, your wish is our command. We will work with you to give you an event that satisfies all of your needs.
Most Arab Muslim weddings call for a segregated gathering with a compartment that separates the male and female genders respectively. Whereas some events may call for complete segregation, others opt for partially segregated venues.
Whether you choose to add a divider or keep separate entrances for either side, we are your guide to delivering you with everything that you need. For the female side, we will also provide clients with exclusive female staff servers to ensure no male entry in the restricted zone.
No matter what your preferences may be, our wedding venue at the Vogue Ballroom will cater to your specifications in the most effective manner possible.
Carry out your Middle Eastern Wedding according to Traditional Customs
Every Middle Eastern wedding comprises of a small religious ceremony known as a Nikkah, where the bride and groom sign a marriage contract that terms them as husband and wife.
The couple then goes on to celebrate wedding festivities in a grand reception held at a luxurious venue. Here, guests enjoy an evening full of splendor and sophistication, while they witness live entertainment and dine on traditional cuisine.
Follow all your authentic Middle Eastern customs with a seamlessly organized wedding reception held at the Vogue Ballroom.
Enjoy Arabic Rituals and Festivities to its full
Middle Eastern weddings vary in terms of the various types of entertainment employed for guests to enjoy. While some more religious gatherings like those in Saudi Arabia enjoin upon sword dances in the male section, the Lebanese are fond of live music and various types of dance.
The sound of traditional Arab music is like no other. Whether you prefer it live such as a musical band or singer performing on stage, instrumental or recorded and played in the background, music is a treat for the ears and a must at Middle Eastern wedding receptions.
No matter what your genre likes and preferences may be when it comes to entertainment, we at Vogue Ballroom will go out of our way to give you exactly what you need and want for your wedding event.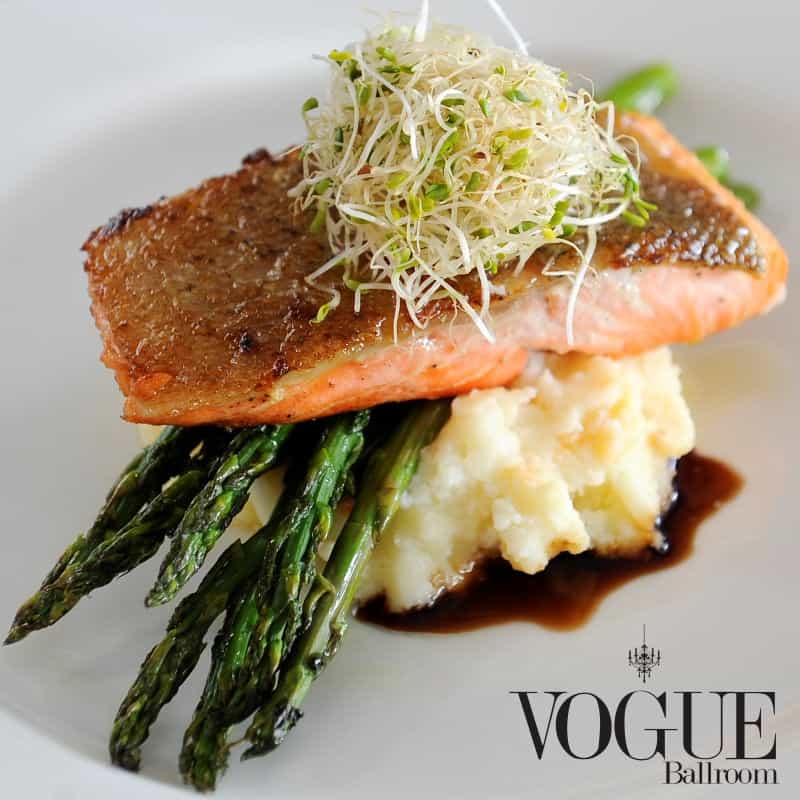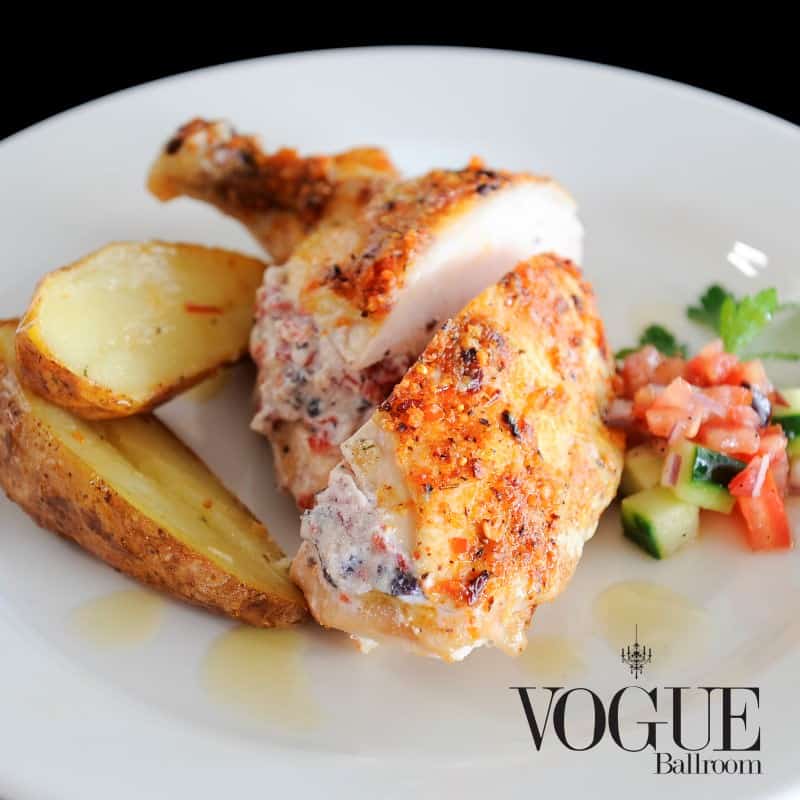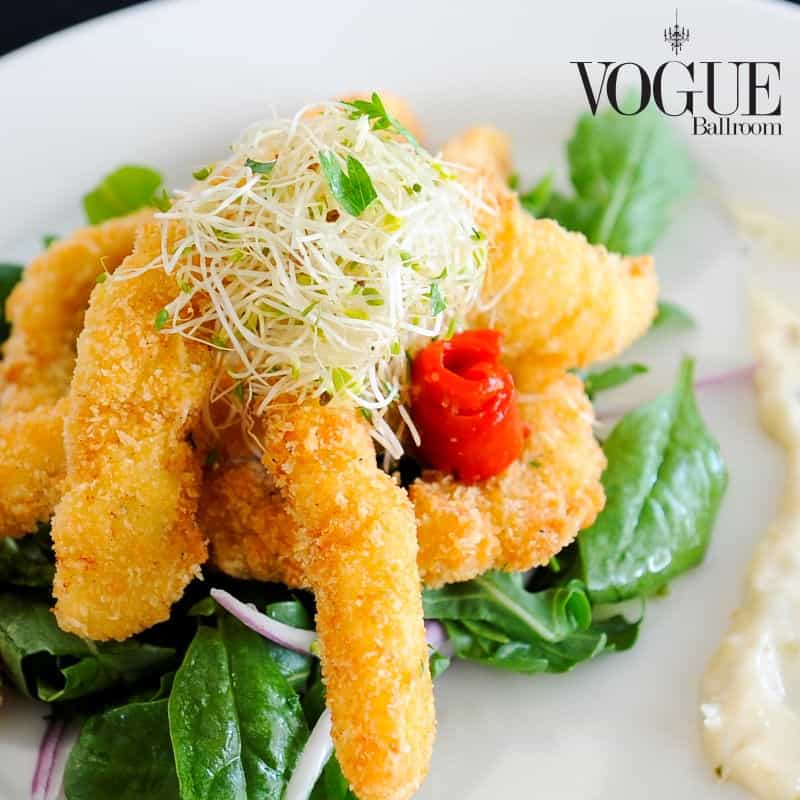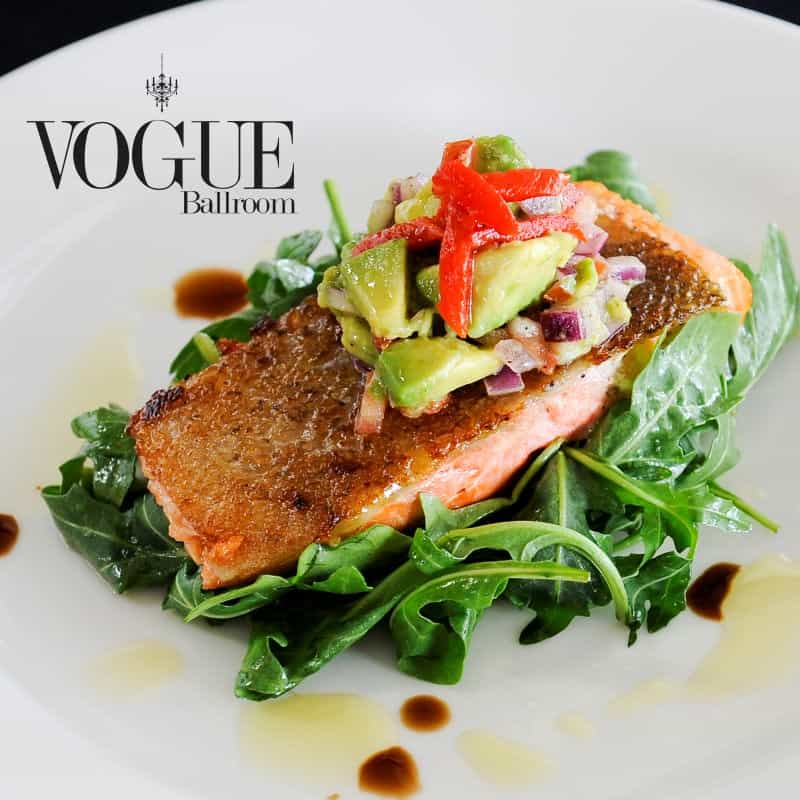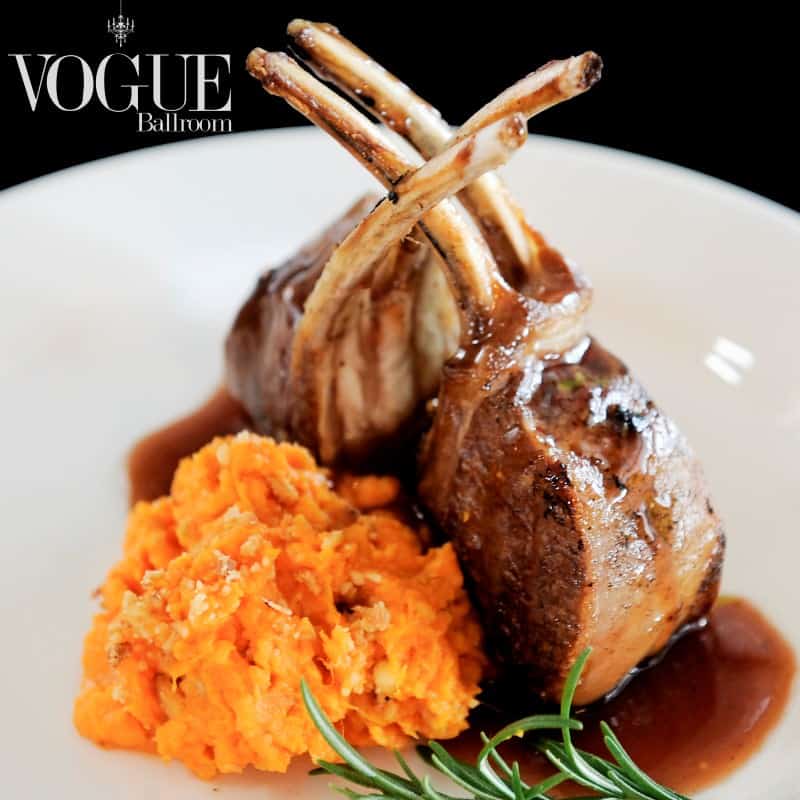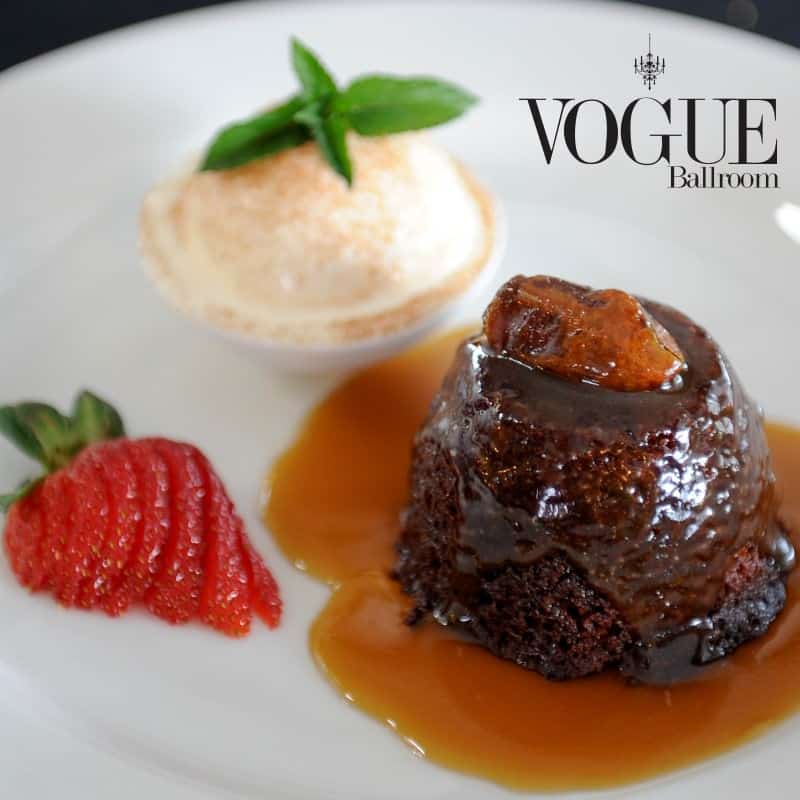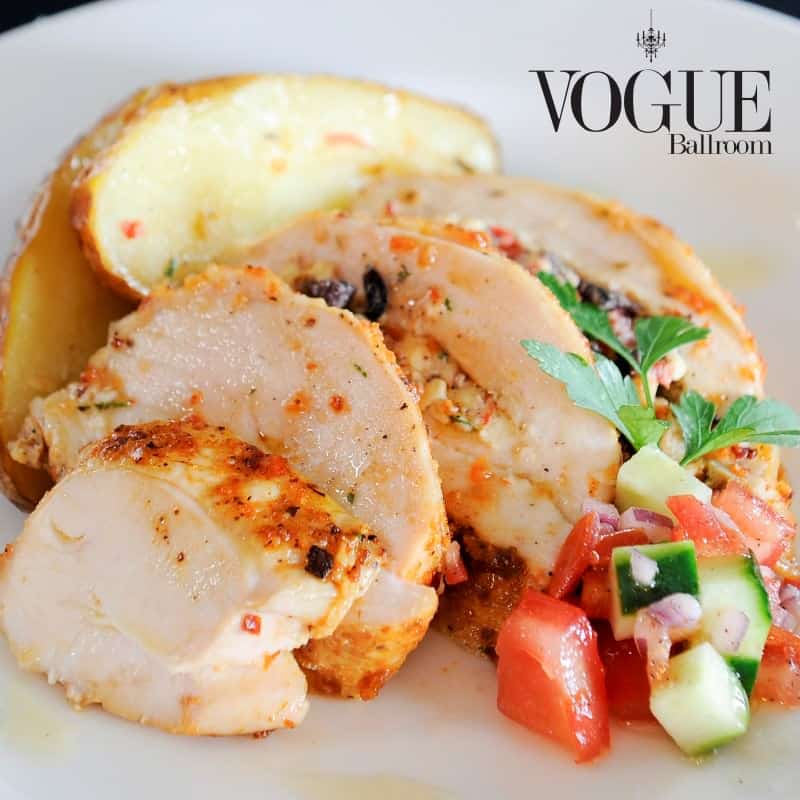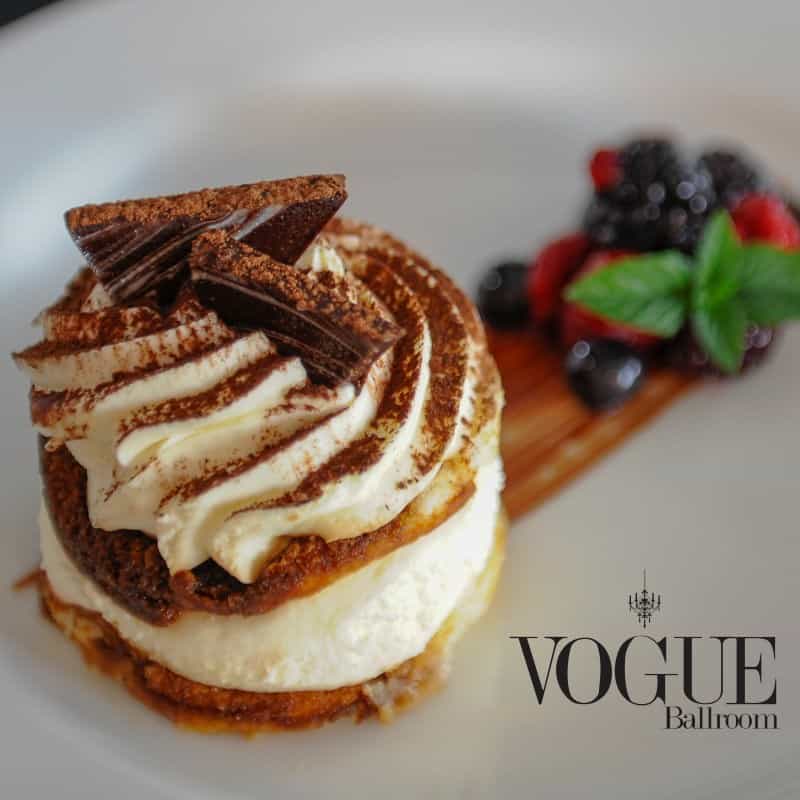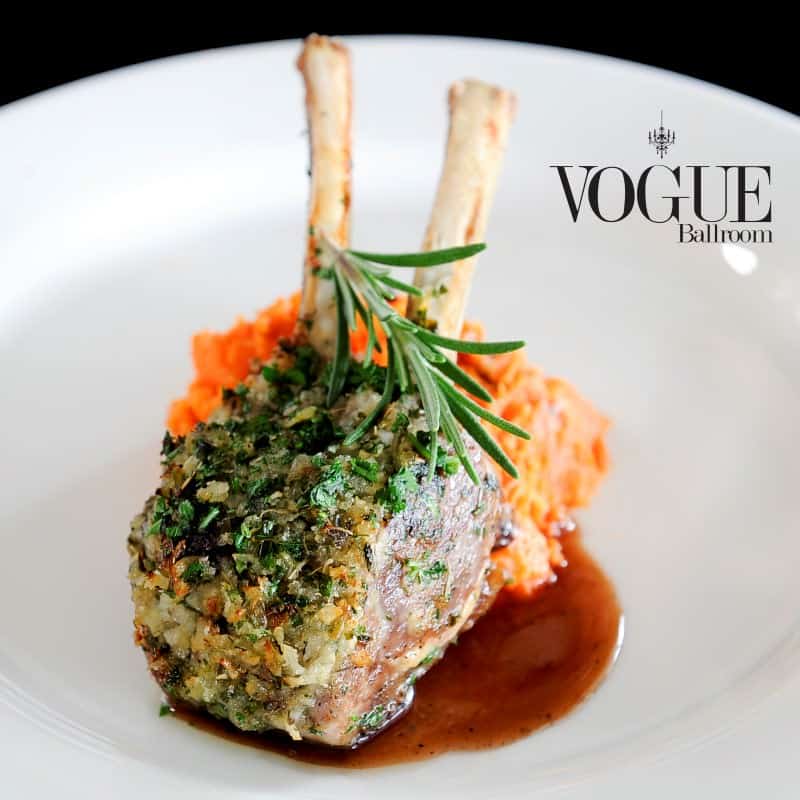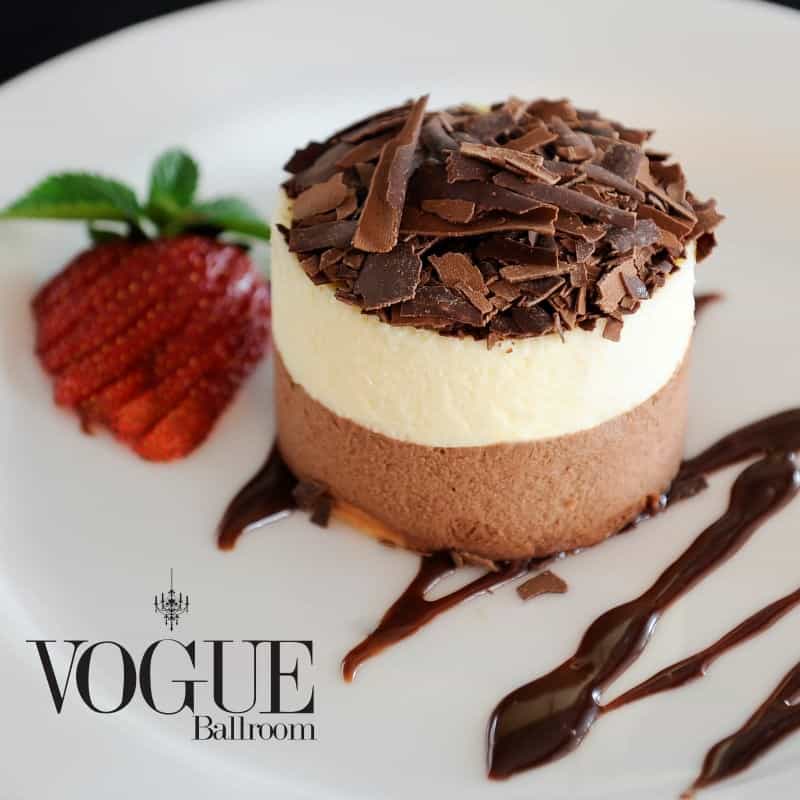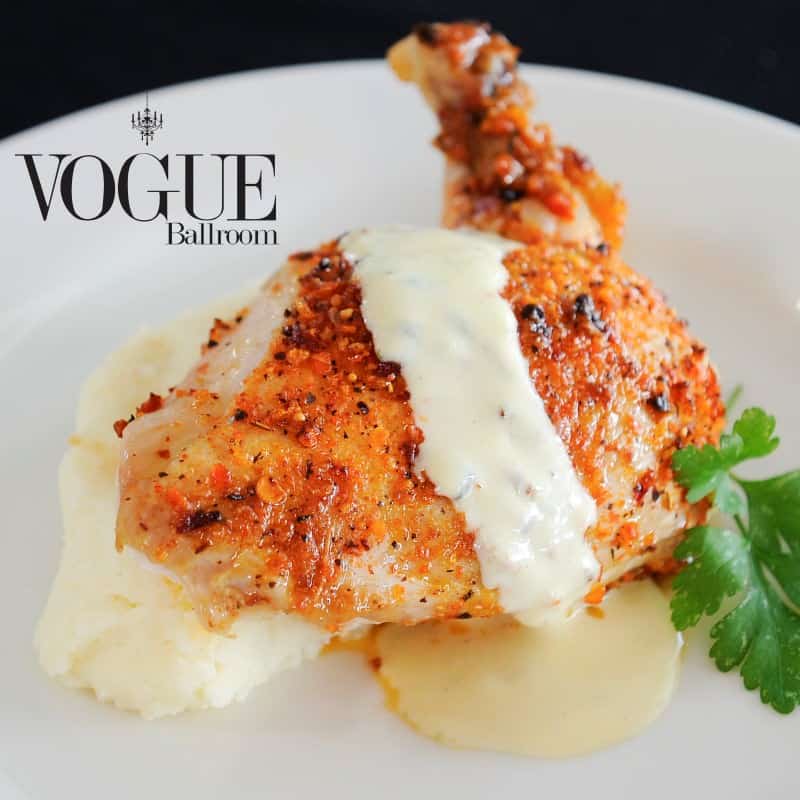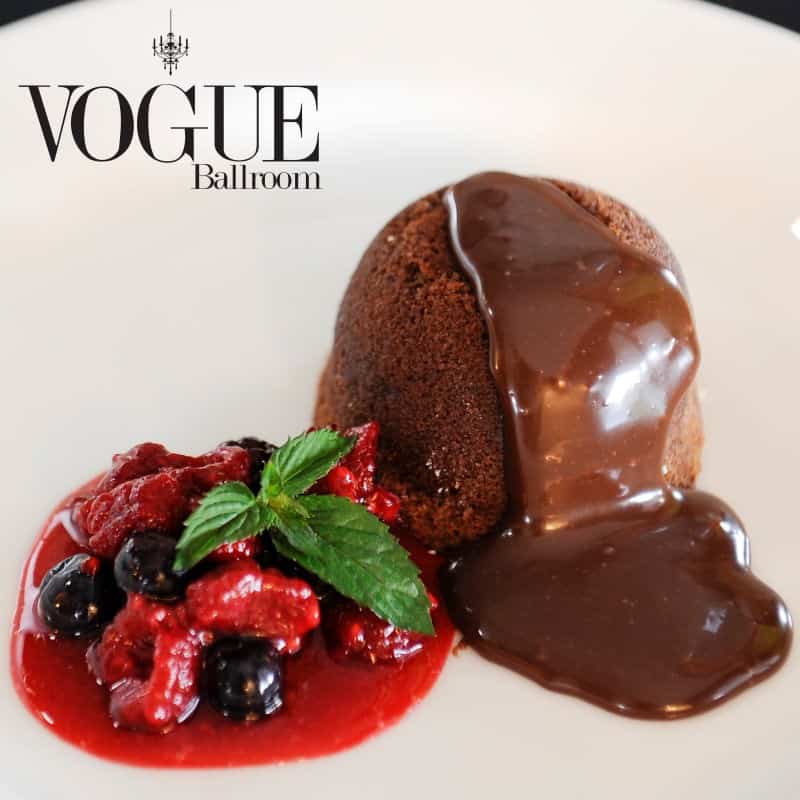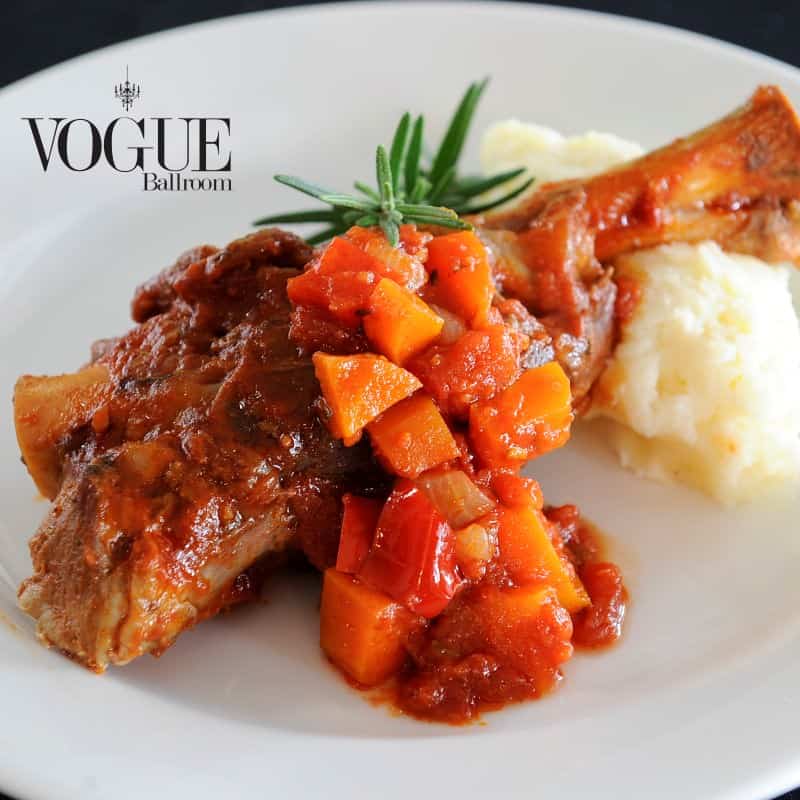 Take your guests on a Middle Eastern culinary experience like no other
Good food and drink is considered as a form of hospitality in the Middle Eastern culture. And when it comes to weddings, there is no compromise whatsoever on food. Keeping in mind the religious and cultural significance of Halal food and drink in the Middle Eastern culture, our trained team of executive chefs at the Vogue Ballroom are capable of producing an extensive menu. This includes the best and most delectable traditional dishes from the Middle Eastern cuisine range.
Whether it's a welcome drink of traditionally brewed coffee served in little cups with an accompaniment of dates to authentic canapés galore, we'll make sure guests are satisfied with the best form of hospitality. This is soon to be followed by a grand reception dinner hosted in honor of the bride and groom. It's a spread nothing short of sheer amazement as guests are given the opportunity to dine on freshly prepared Halal Arab dishes. This includes Hummus with freshly prepared pita bread, Kebabs, Mandi or whole roasted chicken with rice, Baba Ghannouj, Foul Mudammes, Falafal, Sharwarma and other meat and vegetarian delicacies.
Soon to be followed is an assortment of desserts that range from Turkish Delights, Arabian Baklava, Kunafe, Basbousa, Coffee Cake and many more. Guests will enjoy this and more when served alongside a cup of steaming hot brewed Arabic coffee. And that's our take on Middle Eastern Weddings for you. Join in on an experience of a lifetime at our grand wedding events venue. Feel free to get in touch with our team of wedding specialists for any queries you may be having.
At Vogue Ballroom, we deliver clients with an experience they'll recall for all the right reasons.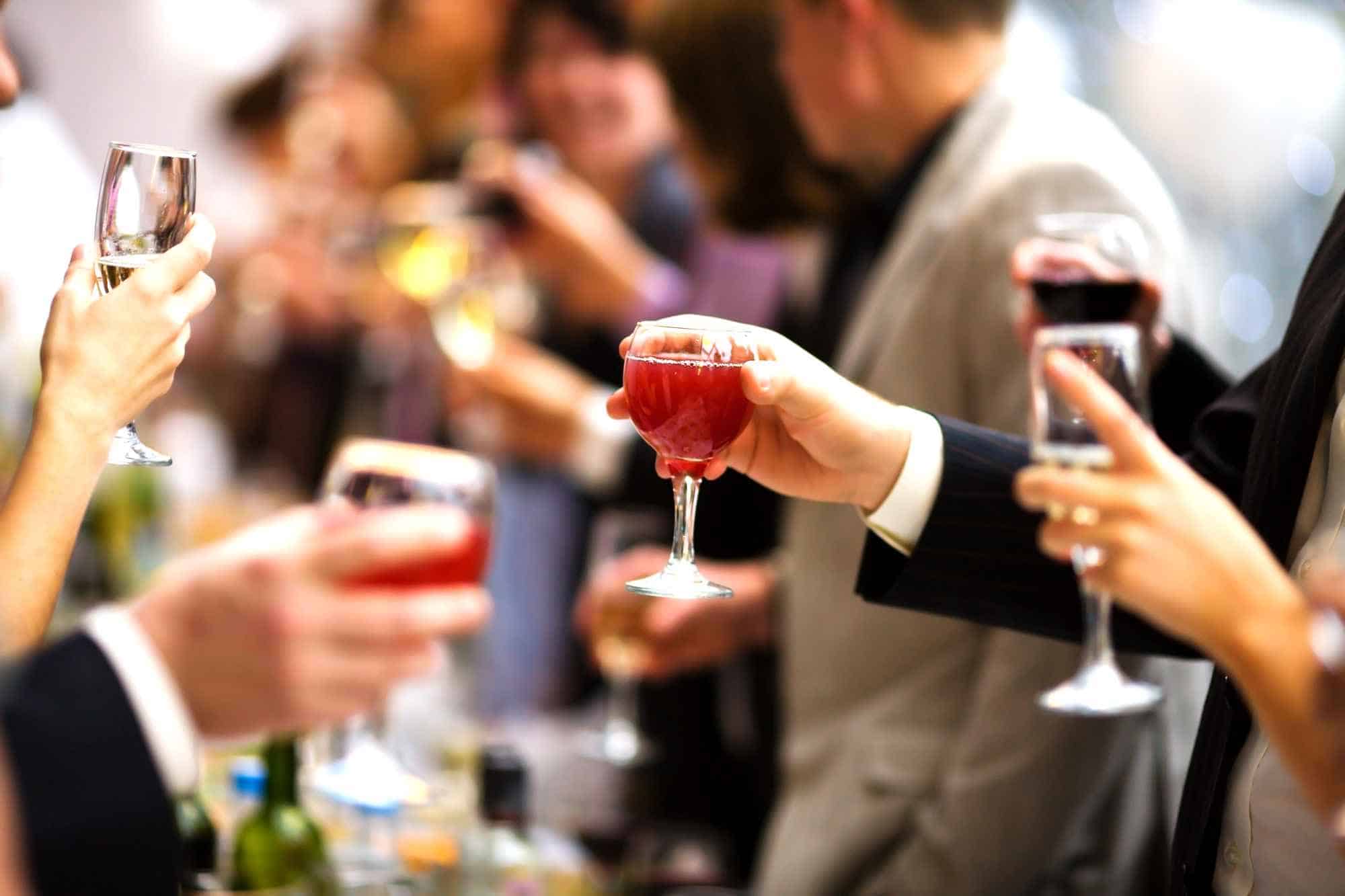 Give us the Opportunity to Make Your Vision a Reality
We want to be a part of your big day and give you heartwarming results that define your personal style. If you would like to learn more about Melbourne's most distinct events venue or would like to book a consultation meeting with one of our professional team members, feel free to get in touch.
We would love to hear about your journey and how we can assist you in making your celebration an event to remember.
Book a function with us today!
If you would like to learn more about Melbourne's best, most unique function venue, or would like to book in a consultation time with one of our trusted team of event specialists, feel free to get in touch with the team at Vogue Ballroom.
Send us a message via [email protected], via our contact page or call us on
(03) 9802 2477 and one of our friendly team of staff will be delighted to get you started.
Vogue Ballroom – Melbourne's most opulent venue, perfect for any occasion.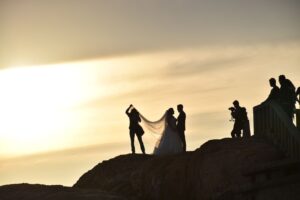 Whether or not you and your partner are music aficionados, having a fantastic band or DJ play at your wedding can transform an enjoyable event into a very remarkable one. ...
Read More

→
Our Smaller Sister Venue - Vines of the Yarra Valley
Breathtaking Backdrops, Exclusive Location, Romantic Experiences
Vines of the Yarra Valley is a stunning property located at the gateway of the Yarra Ranges just 45 minutes from the Melbourne CBD. Surrounded by acres of vineyard in every direction, lush lawns and magnificent rose gardens we provide everything you need in one location including free ceremony time. We offer a ceremony location on site with 360 panoramic views of the valley and mountain ranges.