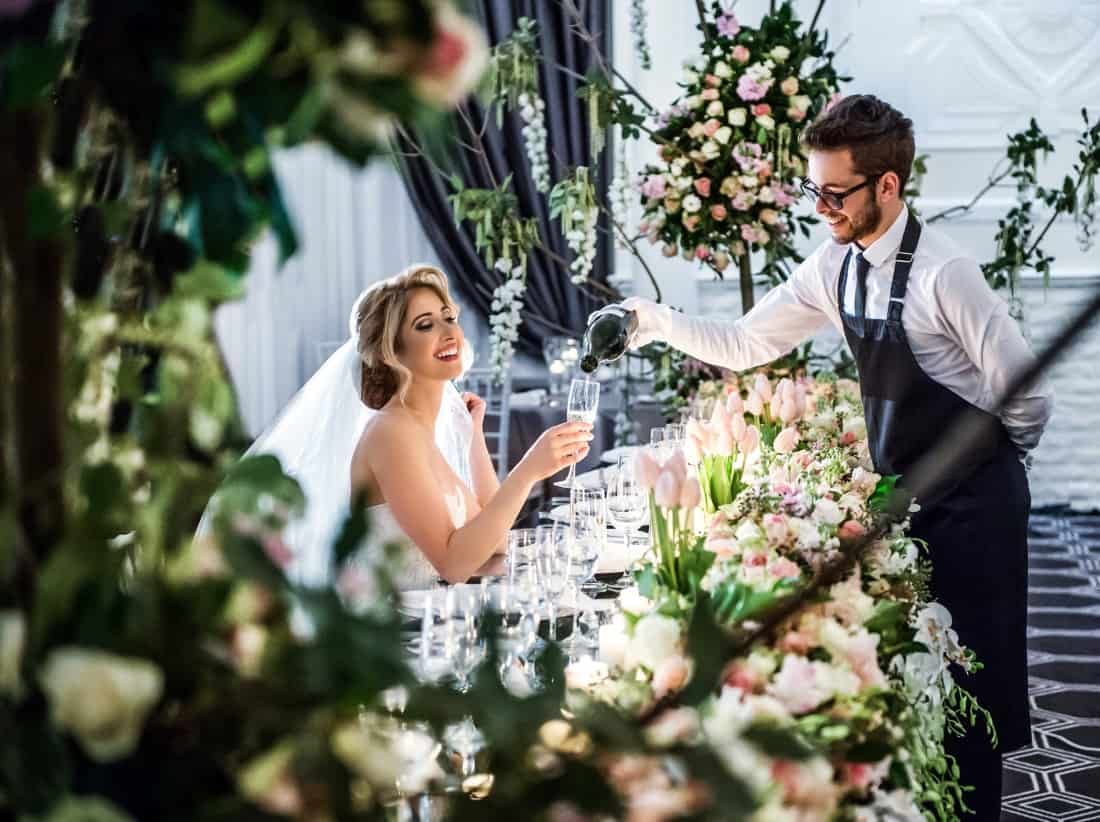 Providing Elegant Wedding Receptions in Melbourne
We will give you our undivided attention on your very special wedding day. Our team of dedicated highly skilled professionals, from our chefs to our function/operation coordinators, as well as our exceptional wait staff, are at your beck and call from the initial consultation. With sophistication and flexibility in mind, ensuring you have an amazing celebration.
Undivided attention & highly skilled professionals
Our award winning managerial team boast working together for number years and have collaborated on hundreds of weddings, reflecting a flawless experience, ensuring all your worries and concerns about the big day are put to rest. A banquet supervisor will oversee your reception and a senior waiter will be dedicated to look after the bridal party. We will assist you every step of the way to ensure that you have the best perfect ingredients for your wedding day.
Call us today to make an appointment on (03) 9802 2477
Our wedding ballroom is equipped to deliver the best wedding day ever
Vogue Ballroom is one of the finest wedding venues in Melbourne situated in the South-East only 20 minutes from the city. It's the perfect wedding reception venue in Burwood East for your big day. We have one large function room able to cater for 370 wedding sit-down dinner or over 400 gala ball events. We take all the stress away by providing full catering, room set-up and décor and even cake if you need! We've got all the contacts to guide you in finding the best wedding photographer, decorator or where to buy a gorgeous dress. Our beautiful reception area is also perfect for wedding ceremonies.
Vogue Ballroom is very flexible and understand how special your wedding day is. The team will strive to cater for the specific needs of your wedding, no matter how big or small! It is all about creating the right ambience for your wedding day. At Vogue Ballroom our ballroom is exclusively yours for your event. That's right, beautifully presented and decorated free standing building with its own car park facilities.
Wedding Reception Catered for by our internationally renowned Chef
At Vogue Ballroom we pride ourselves on our quality menu and will provide a complimentary tasting for you and your family before the big day. This gives you the opportunity to select your menu and matching wine to your taste. Select your menu from our Chef's specially designed options, or our chef will work with you to come up with the perfect feast for your taste.
Award winning cuisine, expertise, renowned service, and attention to detail will ensure that your wedding is a truly memorable occasion at Melbourne's best wedding venue.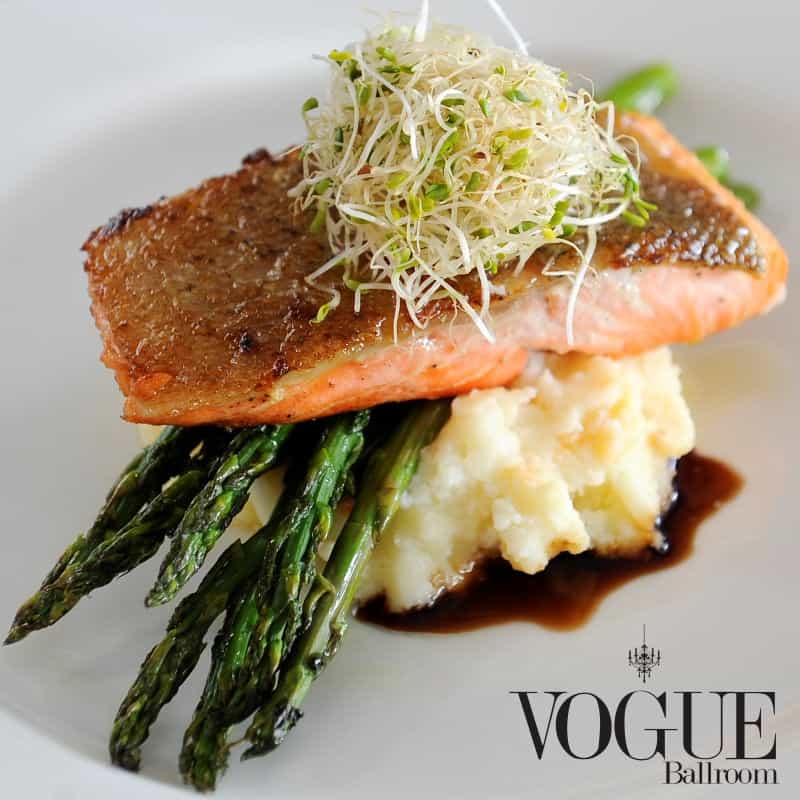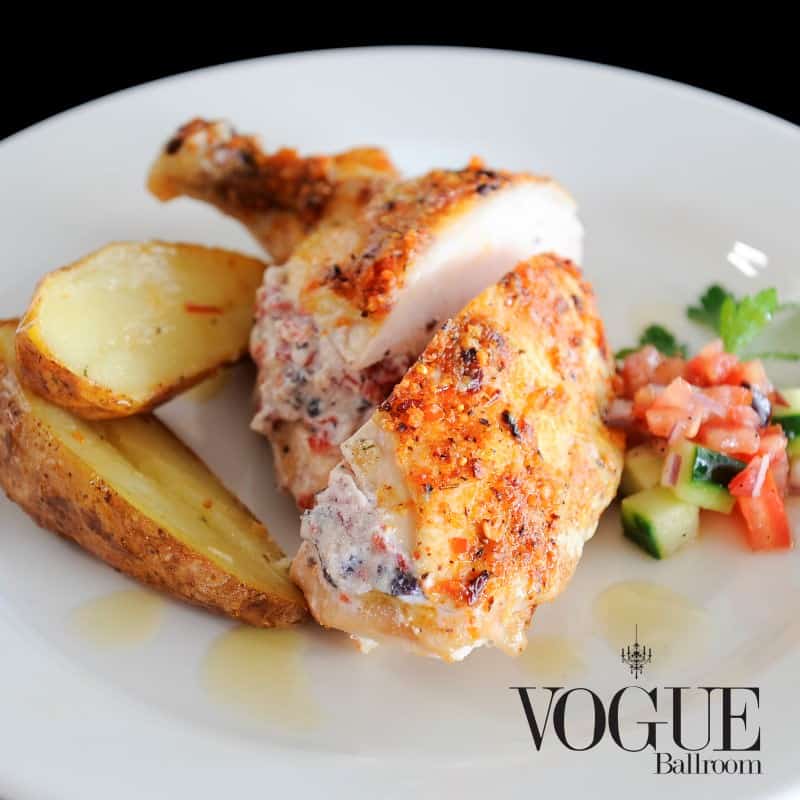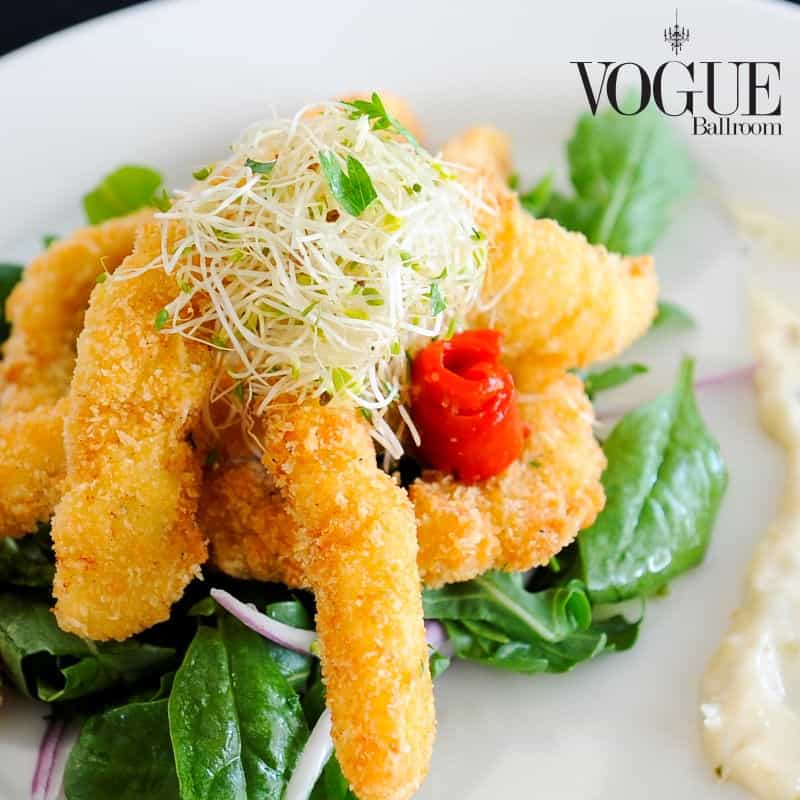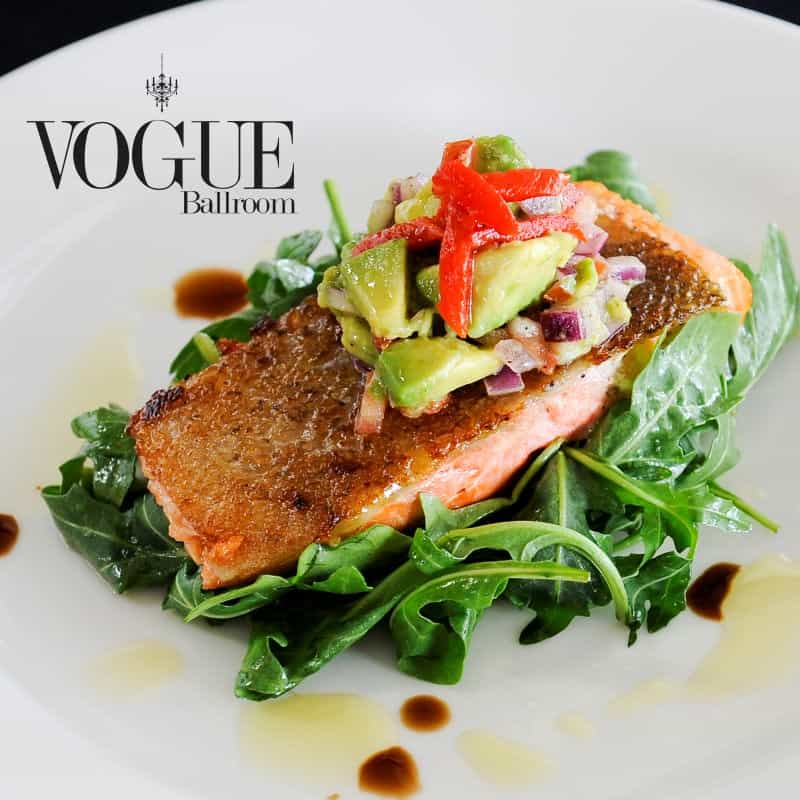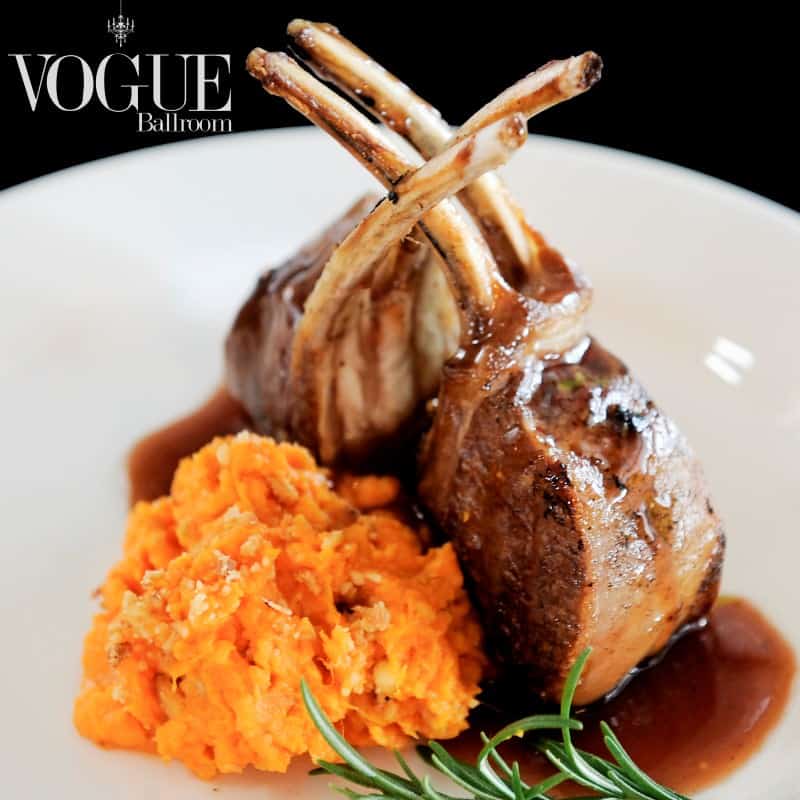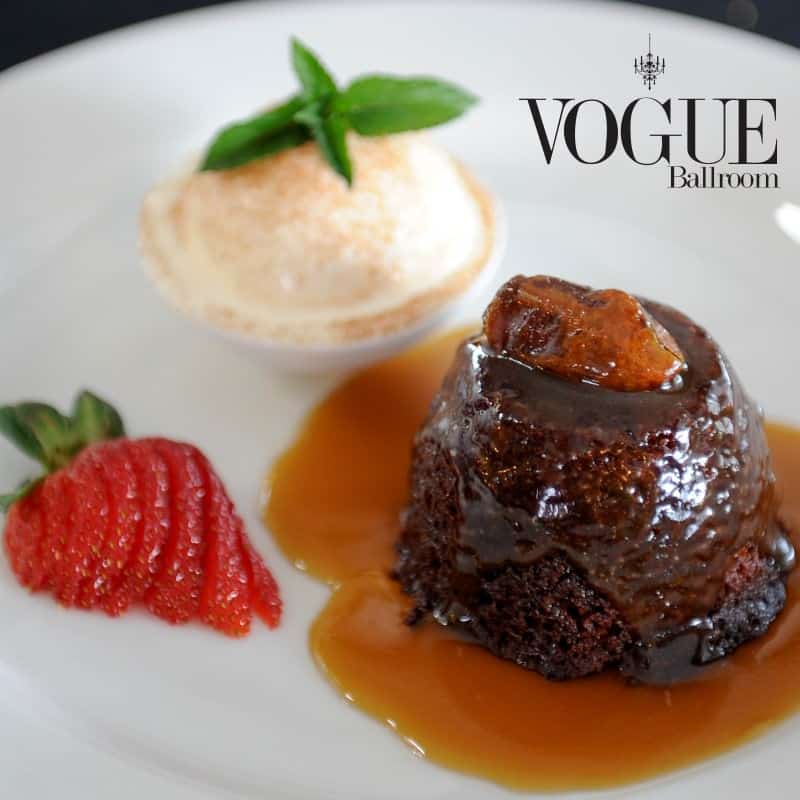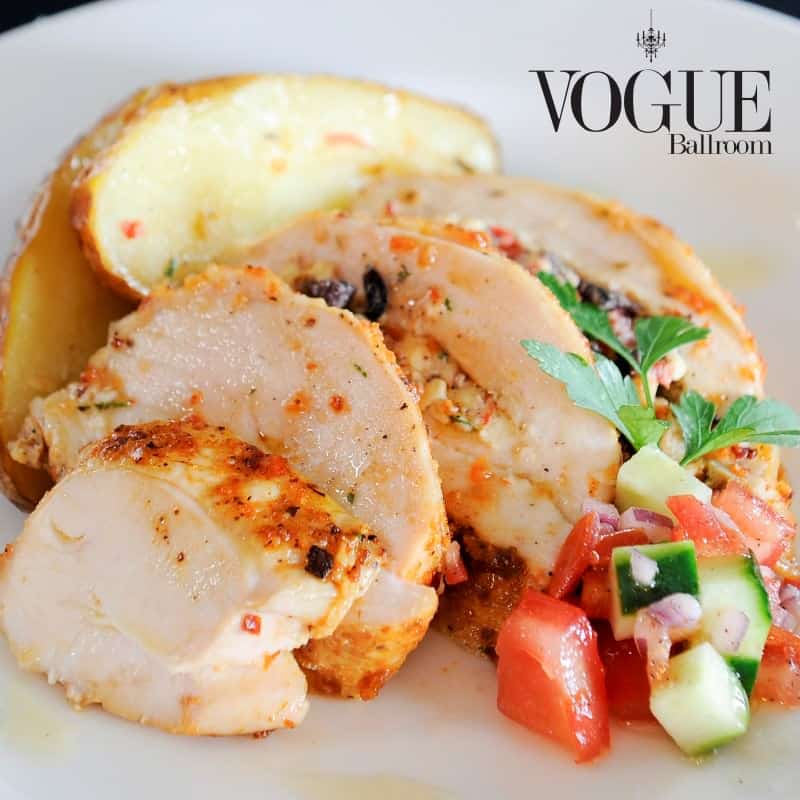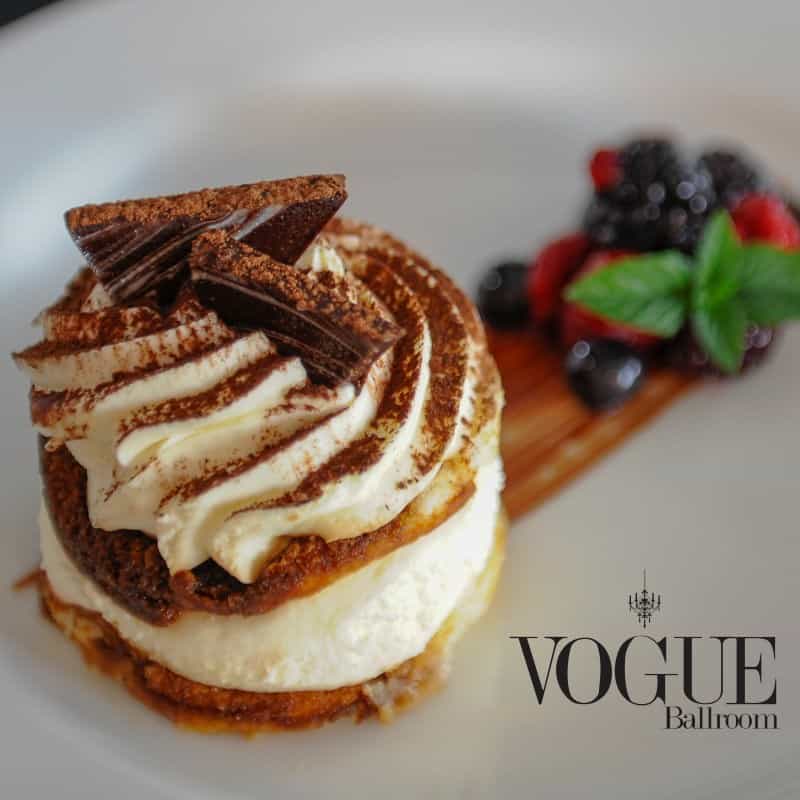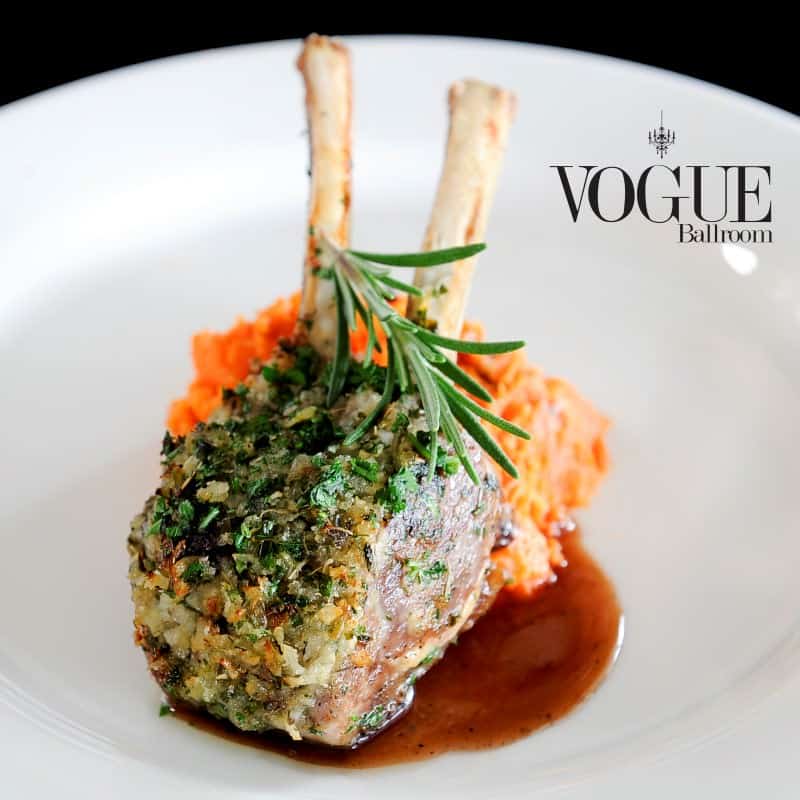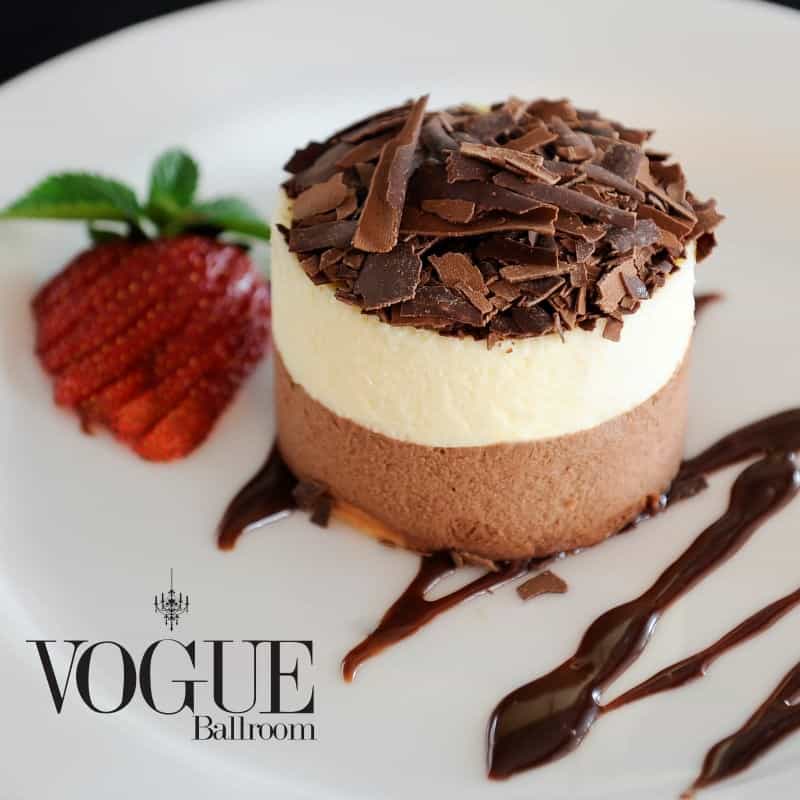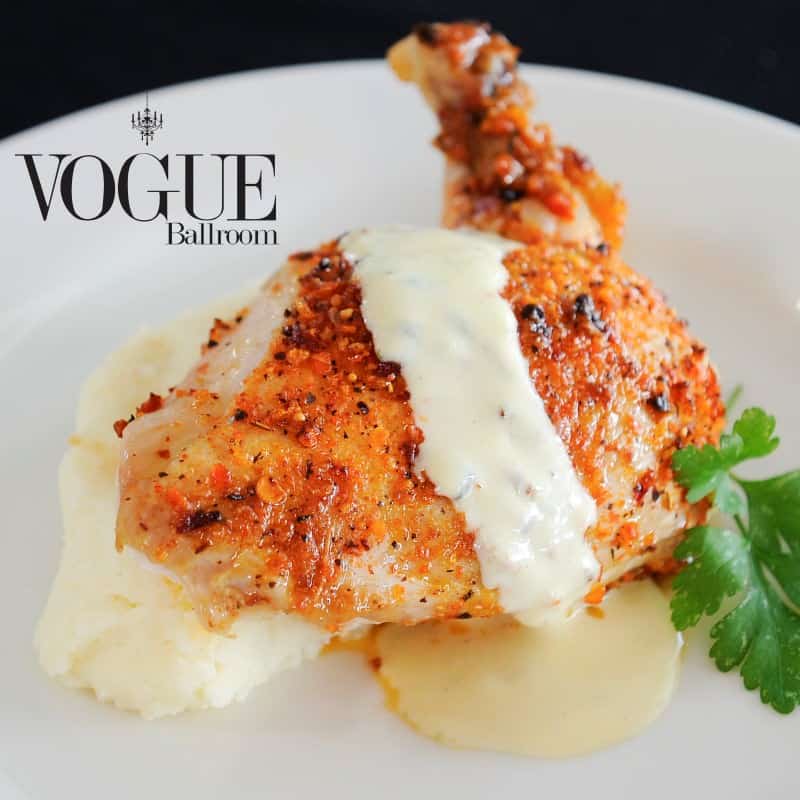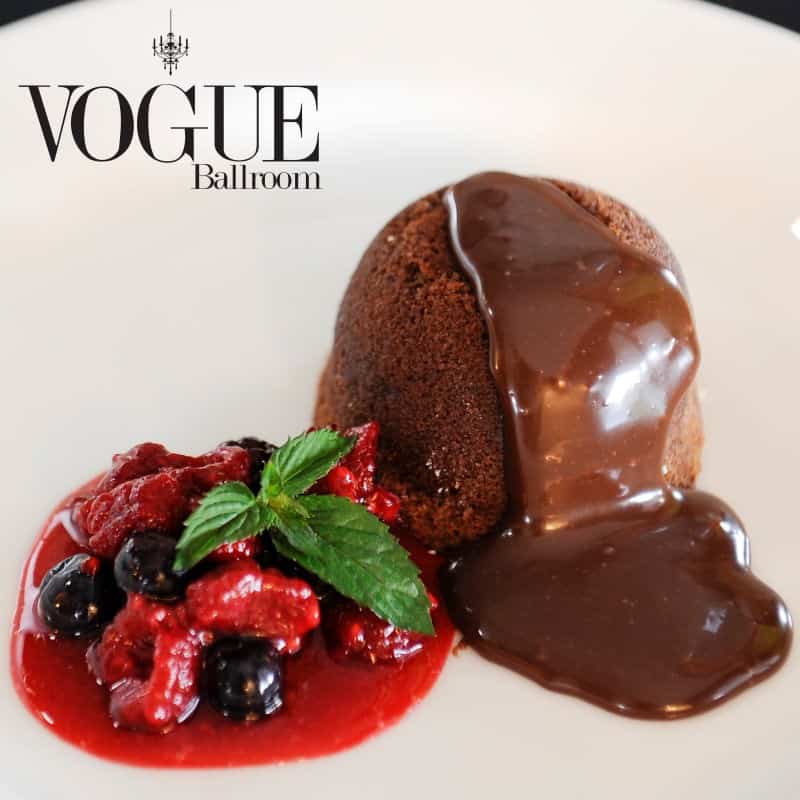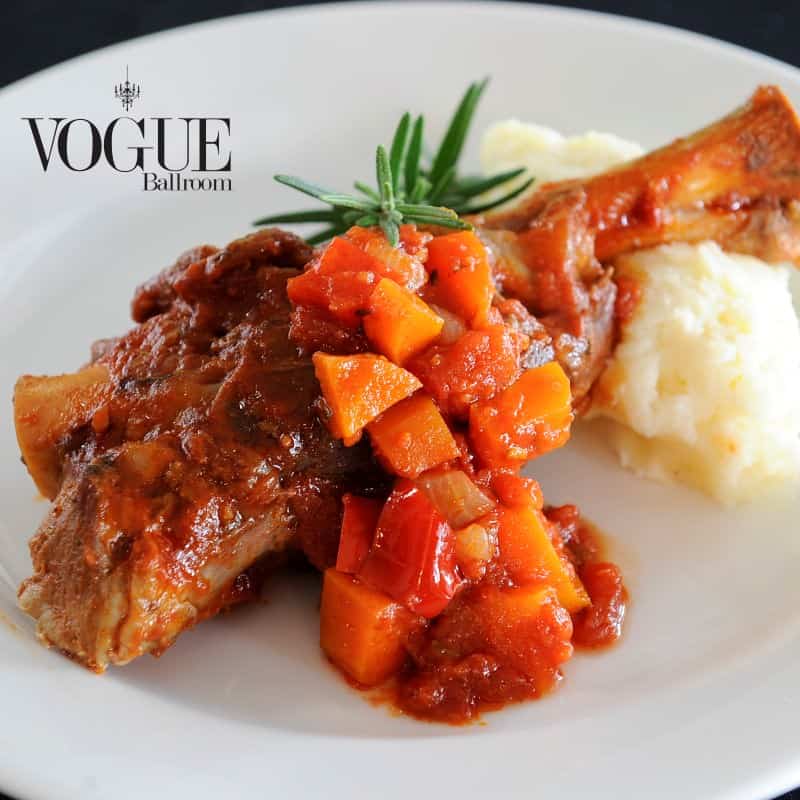 With over 25 Years of Experience in the Wedding & Entertainment Industry in Melbourne
Owner and wedding professional George Ross with over 25 years experience in the Melbourne wedding and function industry states…..
"why improve on what's already been done before, we at Vogue Ballroom totally re-imagine it… Our sole ambition is to inject beauty, passion and grandeur into your wedding as we create memories that you will cherish forever.
Award winning cuisine, expertise, renowned service, and attention to detail will ensure that your wedding is a truly memorable occasion at Melbourne's best wedding venue.
Our sole ambition is to inject beauty, passion and grandeur into your wedding as we create memories that you will cherish forever."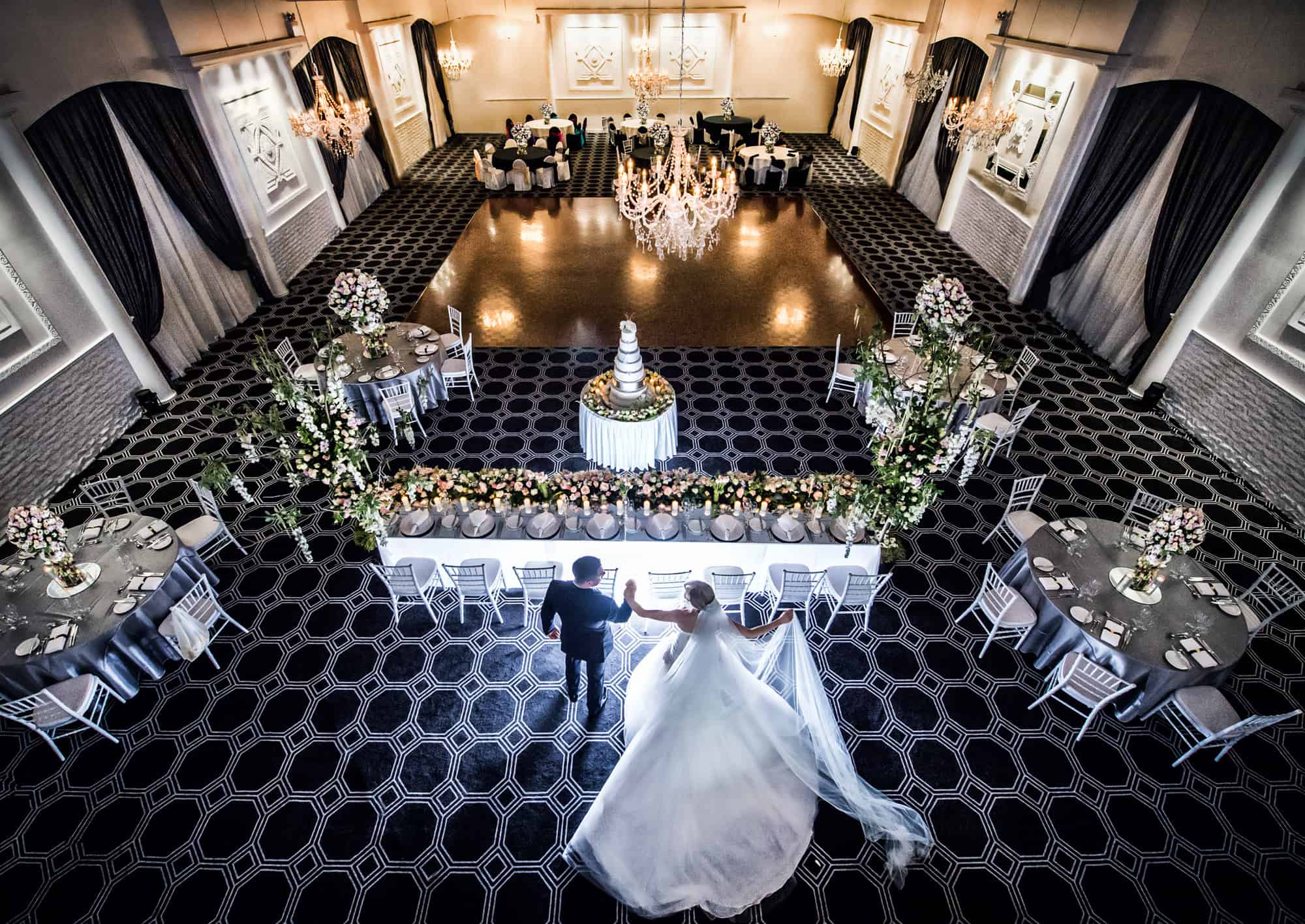 A Modern Day Classic Wedding Ballroom Venue
The elegance displayed in the Vogue Ballroom is nothing short of breath-taking. The tall ceilings are adorned with crystal chandelier, the marble foyer is a sight of grandeur, and the balcony overlooking the whole ballroom makes the perfect spot to showcase a newly married couple. This building was designed to showcase the grace and sophistication that most brides seek for their big day.
Luxurious décor, an exquisite bridal lounge gives Vogue Ballroom its own unique level of opulence, that flows through the pillar less ballroom making it the perfect venue to host your celebration. Vogue Ballroom's six meter high French provincial crystal chandelier lined ceilings, custom designed carpets, iconic wall paneling, crushed silk drapery to its gracious marble foyer, lavish stone bathrooms and the mezzanine balcony overlooking the whole ballroom. 
Our gracious foyer is perfect for your pre-event drinks and canapés, your guests will wait in style and comfort for your grand arrival to the venue. We also cater for onsite ceremonies should you want for your entire wedding to be held at the iconic Vogue Ballroom.
[google-reviews-pro place_photo=https://maps.gstatic.com/mapfiles/place_api/icons/generic_business-71.png place_name="Vogue Ballroom - Wedding Reception & Function Venue Melbourne" place_id=ChIJcwHEeJ0_1moR9DjIC2h-VJ4 pagination=5 sort=1 min_filter=5 view_mode=list]
[facebook-reviews-pro page_name="Vogue Ballroom Wedding & Events Venue" page_id=450318285095410 page_access_token=EAAVVPjFKgSEBAOAr8n4BuNJeRp5uM8aAIzFREV390tOb6U3jeqRDGiRQRywVihM4ouLeFVSoCgZCRp06Bnn1r4CovxjhCfHzpzWvGijUg3ZBnBRLarI6jc7FOF7Hx9ZCWqDu8sHkfXwHPXfmdlyUz5YRs6GDoHVNbPcCIt0lwZDZD min_filter=5 pagination=8 view_mode=list open_link=true nofollow_link=true show_success_api=true cache=24]
Book a function with us today!
If you would like to learn more about Melbourne's best, most unique function venue, or would like to book in a consultation time with one of our trusted team of event specialists, feel free to get in touch with the team at Vogue Ballroom.
Send us a message via [email protected], via our contact page or call us on
(03) 9802 2477 and one of our friendly team of staff will be delighted to get you started.
Vogue Ballroom – Melbourne's most opulent venue, perfect for any occasion.
Anyone who has ever taken a VCE subject will know that the workload is significant. Along with studying for your exams, you also have to find time to do your ...
Read More

→
Our Smaller Sister Venue - Vines of the Yarra Valley
Breathtaking Backdrops, Exclusive Location, Romantic Experiences
Vines of the Yarra Valley is a stunning property located at the gateway of the Yarra Ranges just 45 minutes from the Melbourne CBD. Surrounded by acres of vineyard in every direction, lush lawns and magnificent rose gardens we provide everything you need in one location including free ceremony time. We offer a ceremony location on site with 360 panoramic views of the valley and mountain ranges.