Wedding Florists in Melbourne, Victoria. Here are 10!
Flowers never go out of style when it comes to weddings because a touch of stunning arrangements can make the whole venue look astonishing. If you are among the couples who choose to decorate their big day with flowers, finding the right florists could be an integral part of your wedding plans. Good thing is that we already made a compilation of top 10 florists (according to Easy Weddings customer reviews) located in Melbourne that you can check to start planning for your wedding decoration.
FAQs About Wedding Florist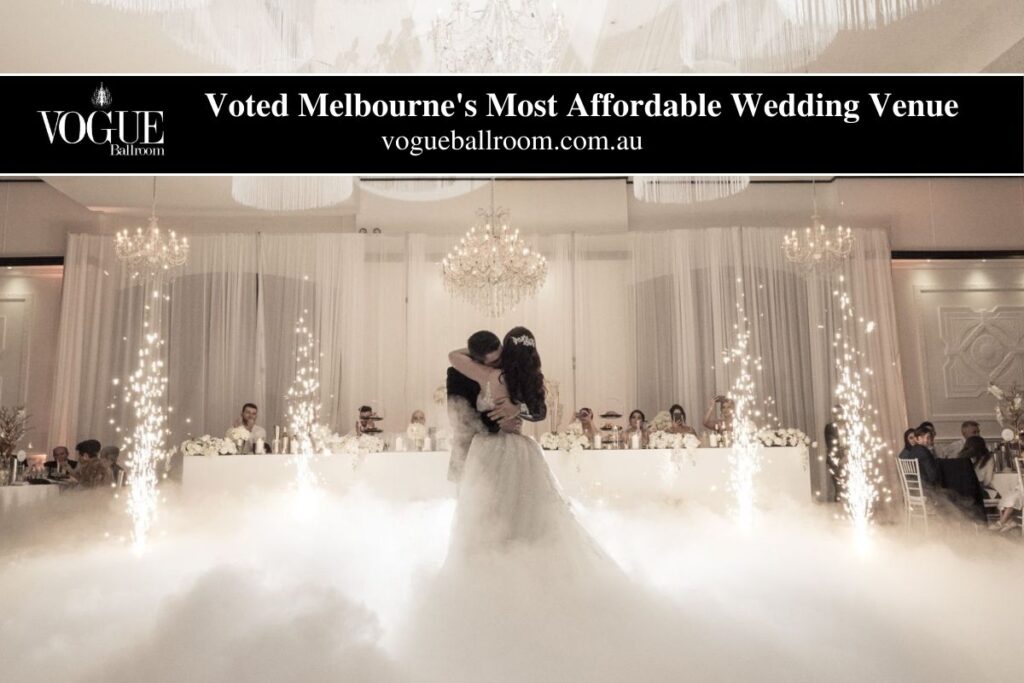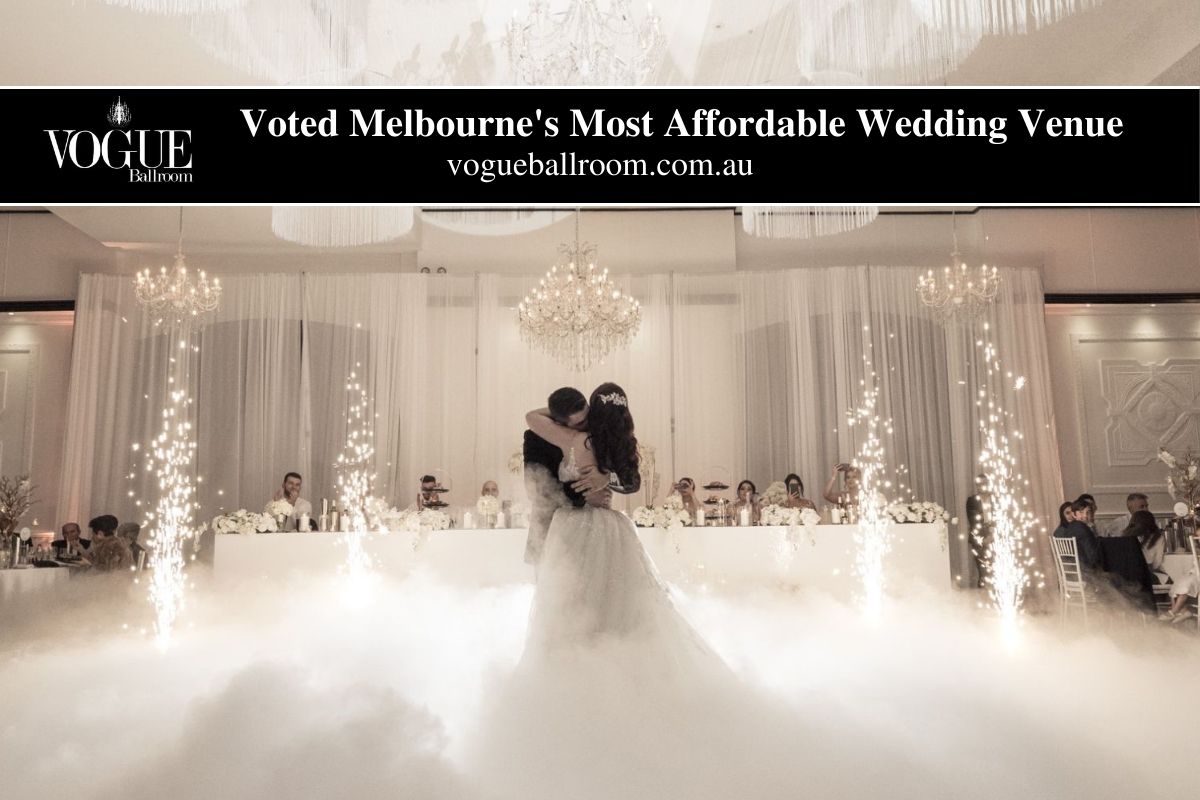 Maison MAI Wedding Florist Melbourne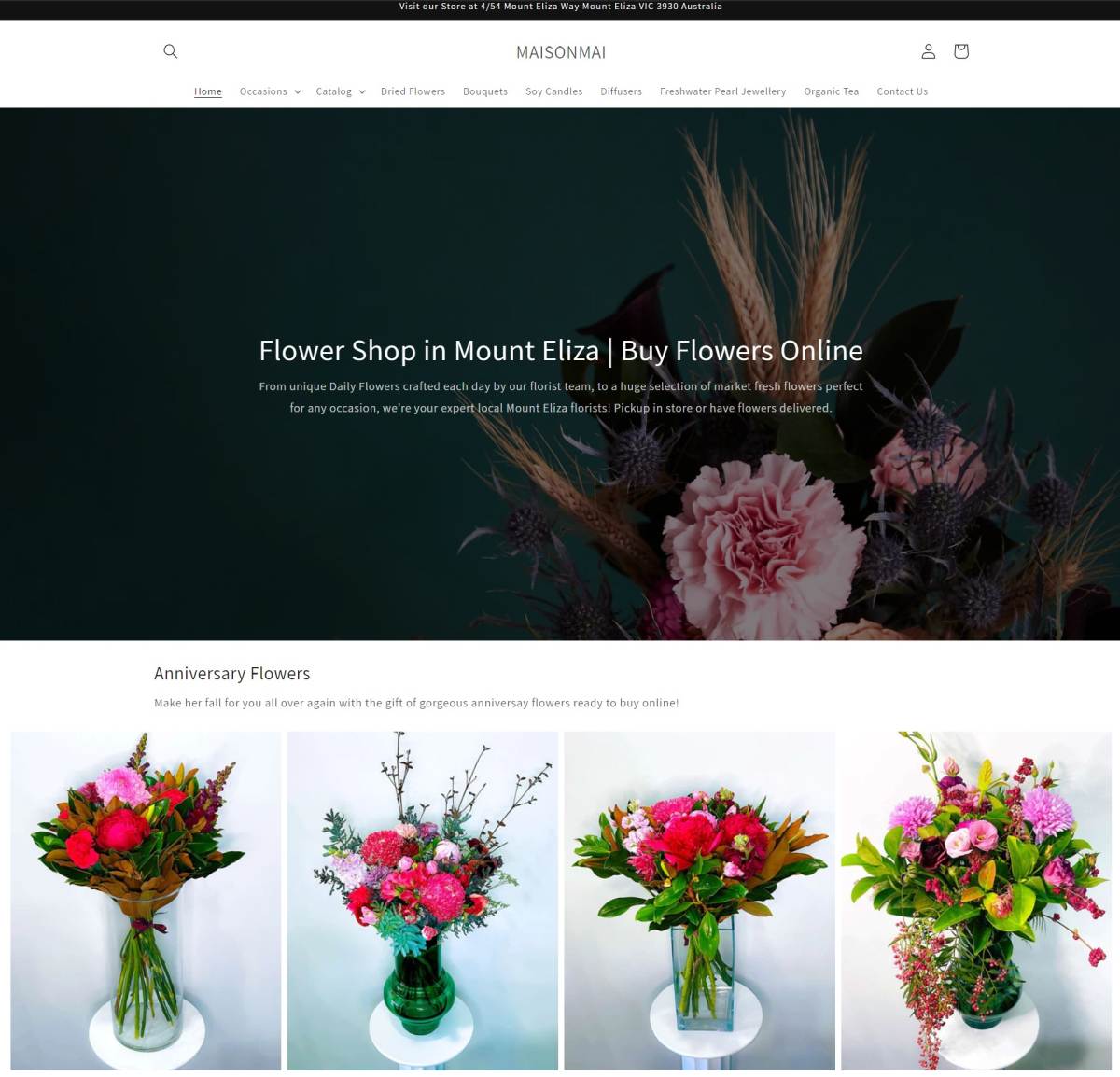 The Maison MAI team carefully selects fresh and dried flower arrangements and bouquets, vases and pots, soy candles and home fragrances, jewellery and gifts, organic tea, and soaps.
Maison Mai is a family-owned business that opened its first store in Melbourne in 2019 with a mission to bring beauty to the world. The store offers a variety of gifts that are world-renowned, time-tested, and expert-approved for their quality, aesthetics, and comfort.
The team at Maison MAI hand-pours their candles using only coconut soy wax and cotton wicks. This is because these materials are non-toxic and burn cleaner than paraffin wax, which can emit toxic gasoline-carbon black. All candles are made in Melbourne.
The store prides itself on providing Australian-made products at affordable prices. They offer rare and beautiful items for interior and exterior decoration and unique gifts for adults and children that combine aesthetics and functionality. They strive to keep prices affordable and even lower them whenever possible.
LilyPad Flowers & Events
https://www.lillypadweddings.com.au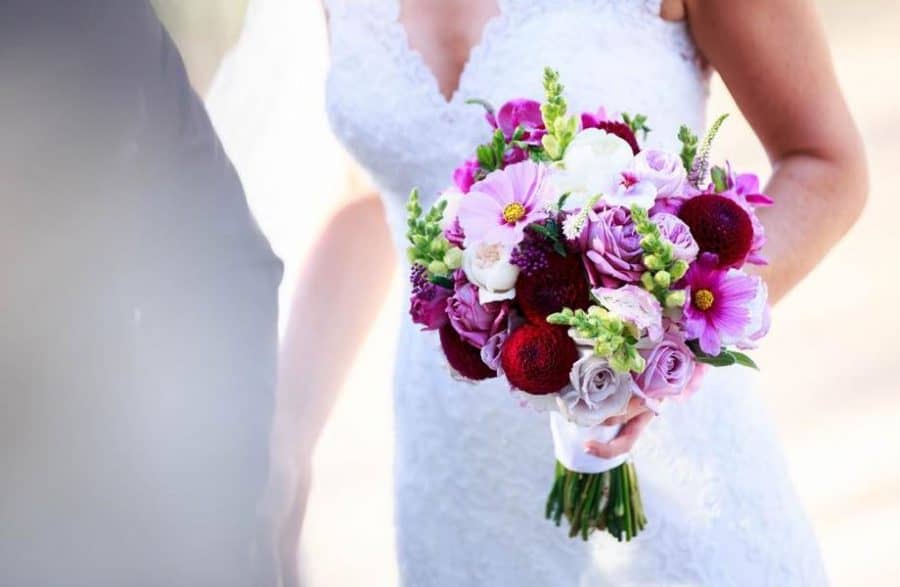 Going in the first place is LillyPad Flowers & Events with 81 five-star customer reviews that continue to grow. It is one of the most preferred and well-known florists in Melbourne providing floral arrangements from the ceremony venue to the reception. Their flowers come from local and international suppliers so you can be sure that they can source the specific type of flowers you need for your wedding day. The team of LillyPad Flowers & Events is highly committed to ensuring that your wedding day would be as spectacular as possible with long-lasting flowers. For further details, you can visit their Easy Weddings store at LillyPad Flowers & Events.
As a unique creative boutique, Lillypad are the first company to offer beautiful fresh flowers, exquisite wedding flowers and delectable wedding cakes under one professional roof. Our versatility provides our Melbourne weddings with creative cohesion and a talented team who produce innovative and inspired work.
Lillypad was established in 2001 in Reservoir Melbourne, stocking a wide range of cut flowers, flower arrangements and complementing gifts. From its humble beginnings, its success in providing quality and creative flowers and outstanding service has seen the store grow, expand and conform. Run by business owners Lilly and Paul Mance with their talented team of qualified and passionate florists, they continually source new and exciting flowers, foliage and all organic mediums to transform into beautiful floral gifts for everyone to enjoy.
As a reputable member of Interflora Australia since its early days, Lillypad continues to deliver beautiful flowers locally, interstate and overseas for its customers. It supplies customised floral arrangements for local deliveries and an amazing selection of Interflora flowers for Australia and Overseas deliveries.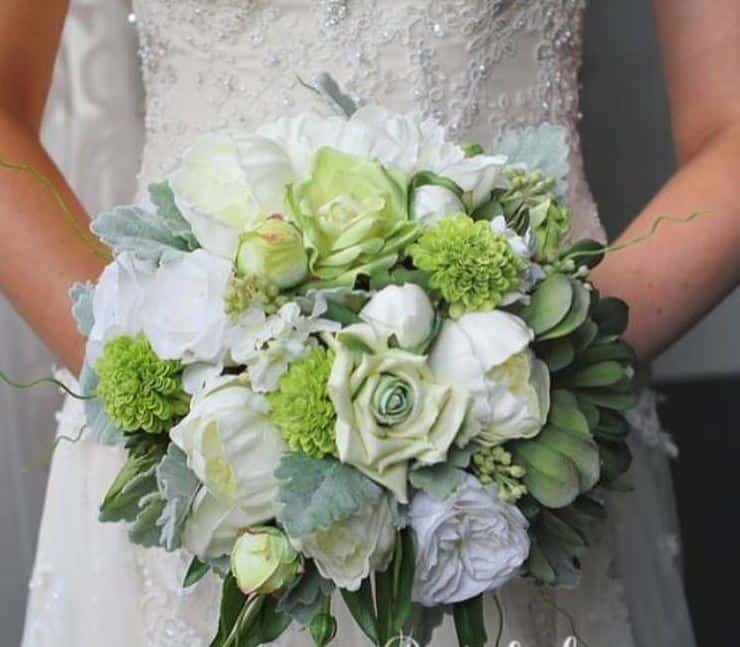 On the second spot is Desflora with 78 five-star reviews from customers. They are expert in providing naturally arranged wedding flowers and are trusted for their excellent choices of flower designs and floral arrangements. With Desflora, you can be sure that your wedding venues will be filled with lovely flowers ideally picked to make your big day even more special. Desflora team can achieve exactly what you have envisioned and create something to cherish for the years to come. See photos and reviews of Despflora here.
Are you looking for an alternative to real wedding flowers? Look no further!
We stock one of the largest and most comprehensive range of artificial wedding flowers in Melbourne. The Desflora flower team are experienced in weddings and passionate about making your flower dream become a reality.
We have a huge selection of quality single stem flowers and greenery which is suitable for bridal bouquets and centrepieces as well as our budget bunches which are great fillers for wedding arch swags, floral garlands and table runners.
What makes our wedding flowers so special?
What you see is what you get! There is no confusion on flower colours through your computer screen, there is no wondering about flower sizes or even what your artificial flowers might look like in real life.  At Desflora, We really love you to come and visit, in fact we insist you come in and see us.
https://www.julietlouise.com.au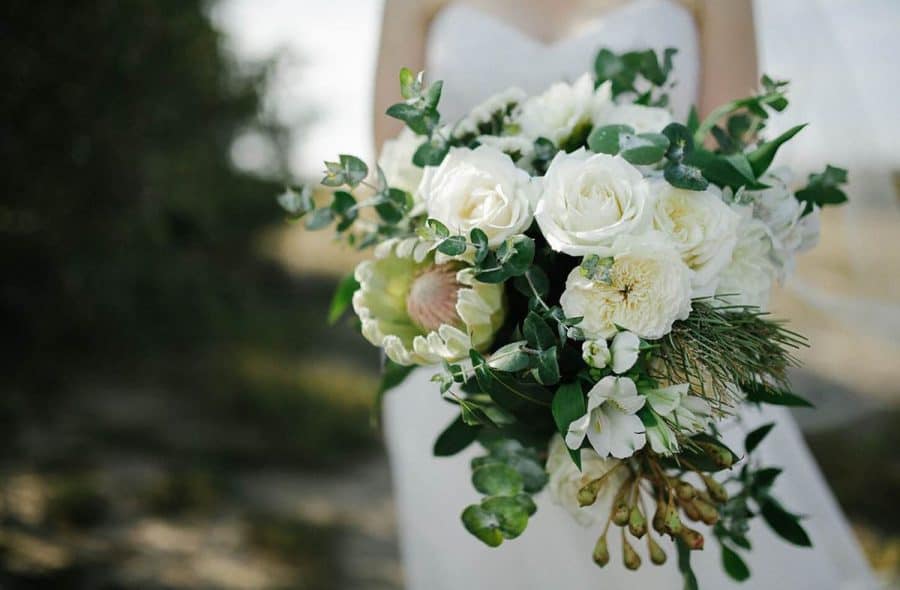 Juliet Louise on the third spot is a florist specializes in weddings providing a service tailored to fit any couples preference.  They work closely with clients to determine their needs and to ensure they meet their requirements for their dream wedding. There are no similar weddings with Juliet Louise because each one is created uniquely. With the other decors available for hire, you can definitely have a wonderful event with them. Need more information? Click here to read more about Juliet Louise.
As part of our specialist service, we will work closely with you to gain an understanding of your personal style, taste & flair, to ensure the flowers for your special day perfectly compliment you & bring your dream to life!
Our qualified & creative team have the expertise to transform your wedding into an amazing event! We take pride in using only the freshest & highest quality flowers from specialist local growers & hand pick our selection for each wedding. We work closely with many venues around Melbourne as well as the Yarra Valley & Penninsula. We also take the stress out of the day by delivering to both the bride & groom at a location & time you specify, at no additional charge.
When booking with Juliet Louise, you can feel assured that your flowers will not only be perfectly tailored to suit you, but the whole process will be simplified.
Flowers should be an exciting, fun part of your wedding planning & we love sharing the journey with our brides & grooms!
https://flowersforeverafter.com.au/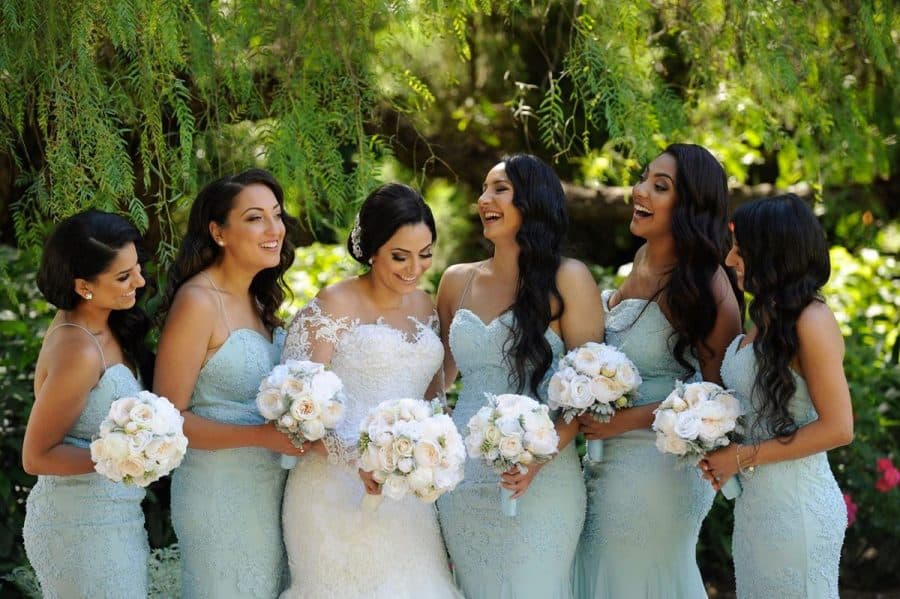 Flowers For Ever After is another florist in Melbourne with 59 five-star reviews on Easy Weddings. They are popular for their silk bridal bouquets which are the best substitute for those with allergies and those who are looking for flowers that can stay lovely all day long. If you agree with the idea of using realistic silk flowers on your wedding day, make sure you contact Flowers For Ever After. Browse their gallery and discover why several newlyweds chose their floral arrangements. Check out their Easy Weddings store here.
We are a family owned and operated artificial wedding flower design business. We pride ourselves on our original and high quality designs so there are no shortcuts taken here… every bouquet, arrangement, boutonniere, corsage, etc is crafted with skill and love. Our aim is to create the perfect bridal package for each bride and make sure that it completely reflects the person who will be carrying it on the day.
Our team is made up of three members each with a differing tastes, so we can provide a wide range of designs to choose from and spend many hours creating new concepts and designs as well as customizing packages for each individual bride. We always use the highest quality silk flowers, materials and finishes so that your product looks amazing from every angle, complements your theme/feel and will stand the test of time. Our products are not just for your big day but can become an heirloom and this is another reason we will not let anything leave our workshop until we are 100% happy.
We work full time in our workshop designing and creating unique bridal bouquets and packages for our local and International brides. To this day we have sold our products throughout Australia, The United States, Europe and Asia many times. It has taken many years to build up slowly with our emphasis on customer service and customer satisfaction as well as innovation new techniques & styles to deliver the perfect look for each individual bride.
http://bridiebrideweddings.com.au/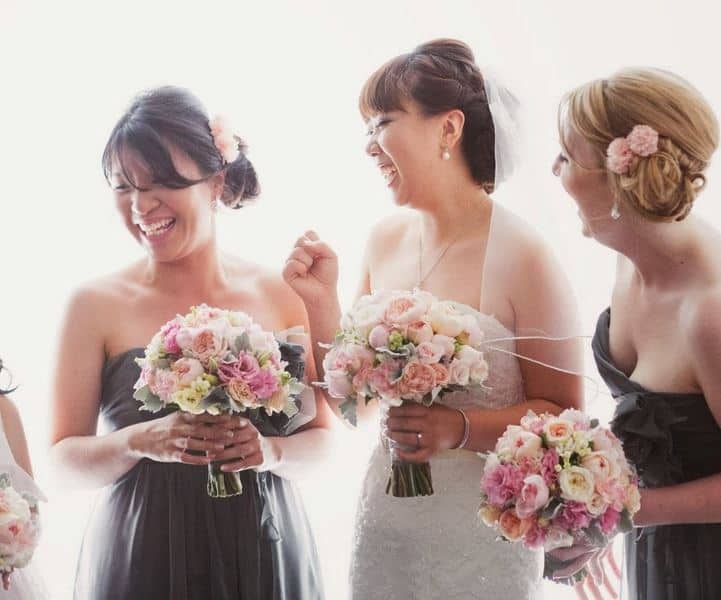 Backed by over 20 years of experience in the floral arrangements, Hellen Dillion from Bridie Bride Weddings is the right person to find if you need event flowers for your special day. She makes sure that there is something to match every couple desires whatever it is. Whether you want a bouquet of pristine flowers or a colorful mix, Bridie Bride Weddings is up for it. To know more about them, visit their Easy Weddings storefront.
With more than 30 years' experience in the wedding floral industry both in Australia and overseas, there isn't much award-winning stylist Helen Dillon hasn't seen or done.
From fabulous floral extravaganzas at million-dollar weddings to sweet and simple bouquets for intimate nuptials attended only by the bride and groom, Helen brings her years of skill and artistry to any event, big or small.
Though Helen specialises in weddings, she and her team will work to something spectacular for any event, be it corporate, an anniversary, a Christmas bash or even a super special birthday party!
http://thriveweddingflowers.com.au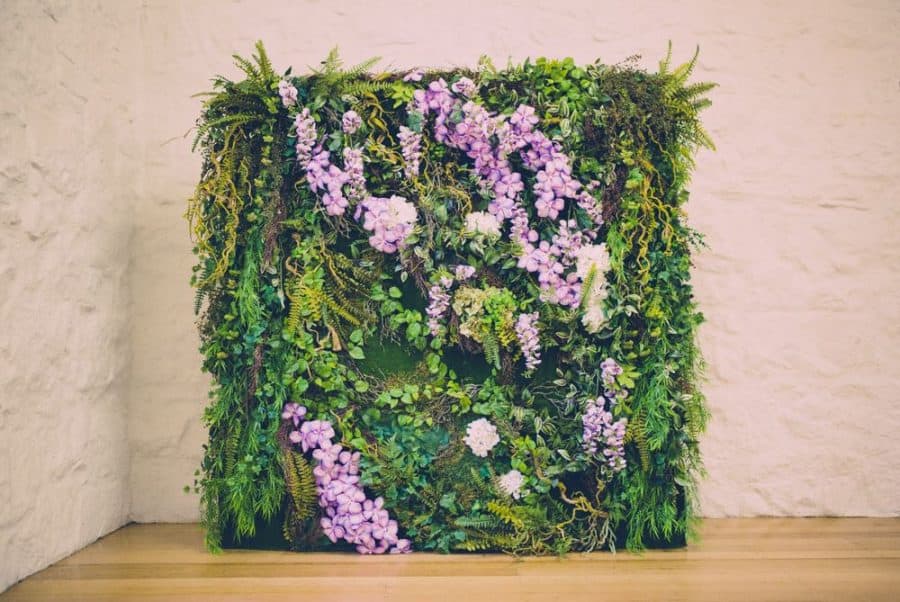 Thrive, Flowers, & Events has an impressive 43 five-star customer reviews. Not only that, because the team behind this are professional florists with more than 19 years of experience in the industry so rest assured that they have exceptional skills in creating an attractive floral arrangement that best fits your wedding theme.  Thrive Flowers, & Events are known for designing arrangements based on client's budget and requirements. Get to know more about Thrive Flowers & Events here.
Tucked away in the back streets of Collingwood, Melbourne sits a cosy and inviting space filled with the scent of blossom. This is the home of Thrive Flowers & Events, the creation of founders Alyssa Goodall and Rosie Mackenzie, who specialise in floral arrangements for just about any occasion.
Alyssa has worked in the floristry industry for over 15 years often collaborating with well-established businesses and freelancing her skills as a modern and contemporary floral designer. Over the past 6 years Alyssa has been building her own boutique bridal business, beginning with the forward thinking idea of providing a home consultation service to brides for their convenience. This style of service along with the high quality of her floral work has proved to be such a success that Alyssa began to rank very highly with the Australian Bridal Industry Awards, recently placing 2nd with an almost perfect score for floral design of 99.48.
http://weddingflowersetc.com.au/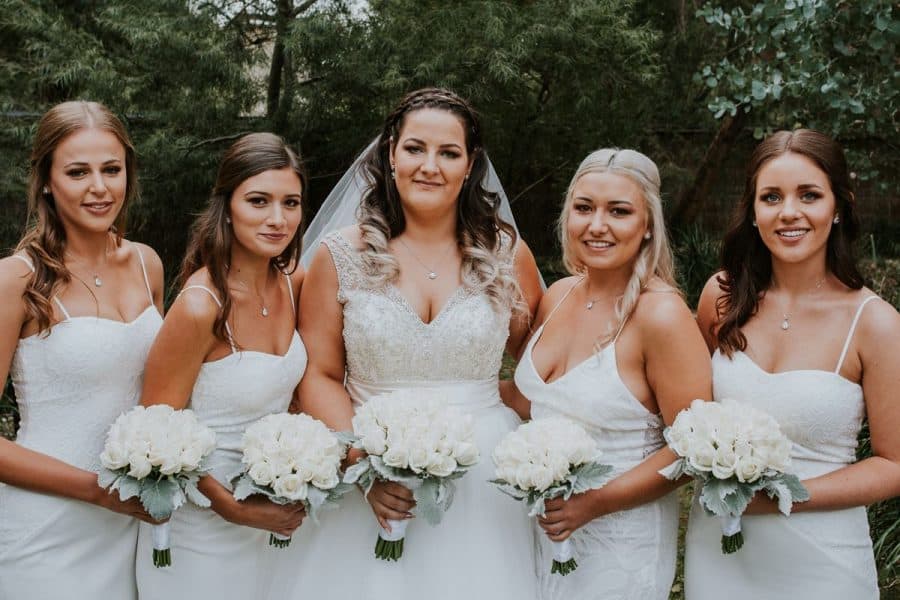 Melinda of Wedding Flowers Etc has been in the industry for more than 20 years now and is one of the favorites of coupes in Melbourne. She has excellent skills in floral arrangements with great attention to details. If you want to make your wedding bouquet the center of attraction during your special day - aside from your elegant dress - we are more than happy to recommend Wedding Flowers Etc. Visit their Easy Wedding Storefront here.
Wedding flowers Melbourne will cater for all your floral needs to make your dream wedding come to life! From simple posies, to cascading bouquets and funky unusual flowers… so many flowers and designs to choose from! Bouquets and ceremony flowers through to gorgeous reception table centrepieces and cake flowers.
Melinda has over 20 years experience in the florist industry and pays meticulous attention to detail ,working closely with you to come up with your dream flowers for your special day.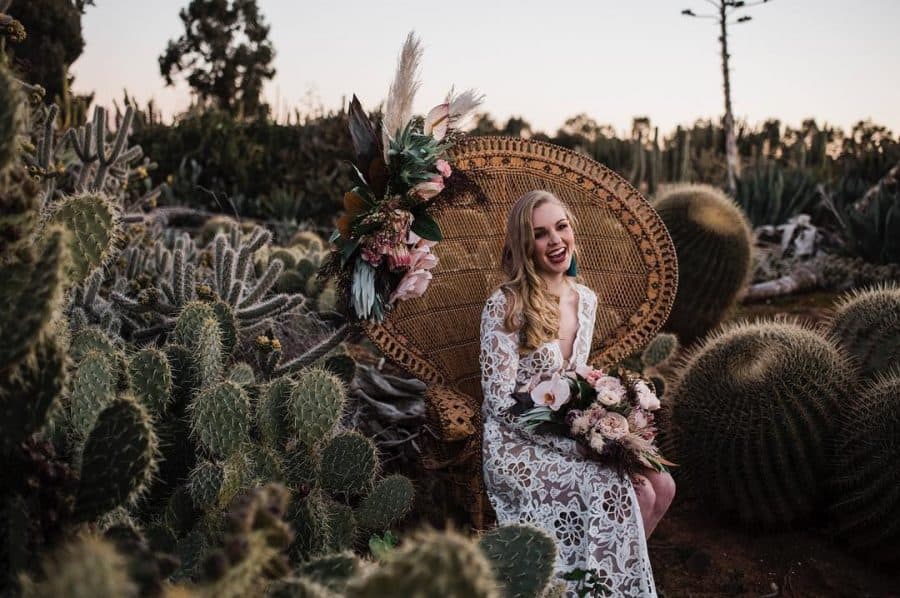 If you want to make your wedding day stunning, a perfect floral arrangement by Naomi Rose is what you need. With five-star reviews on Easy Weddings, this florist is best known for making unique and creative arrangements for every event. You will definitely draw the attention of your guests at your wedding ceremony and reception venues with fresh flowers arranged. Find out more about Naomi Rose when you click here.
Naomi Rose Bell is founder and creative director of Naomi Rose Floral Design. She has an extensive and varied background in contemporary design aesthetics, including visual merchandising, event styling and, of course, floral design. Naomi and her team combine their skills in all these areas to be a one-stop destination for everything you need to make your event personal, beautiful, and unforgettable.
Naomi obtained a Diploma in Visual Merchandising from RMIT, and then went on to complete an apprenticeship in floristry, where she gained the skills and knowledge of the industry necessary to branch out on her own and build her passion and dream into a successful business.
Naomi Rose Floral Design has a wonderful creative space where the team meet with clients, showcase their extensive array of props, and make all the magic happen!
"I love working with people to design an event that showcases their personalities. From the first consultation I like to get to know my clients and what makes them tick; good and bad! The more I know about the people I work with, the more I can personalize my services to ensure they get exactly what they want. "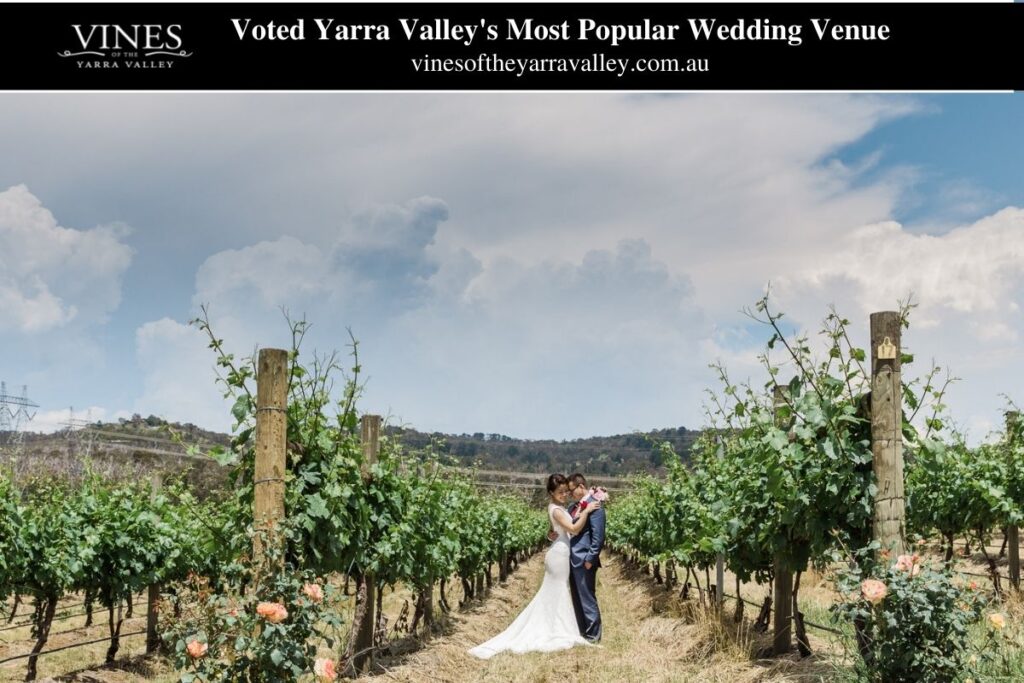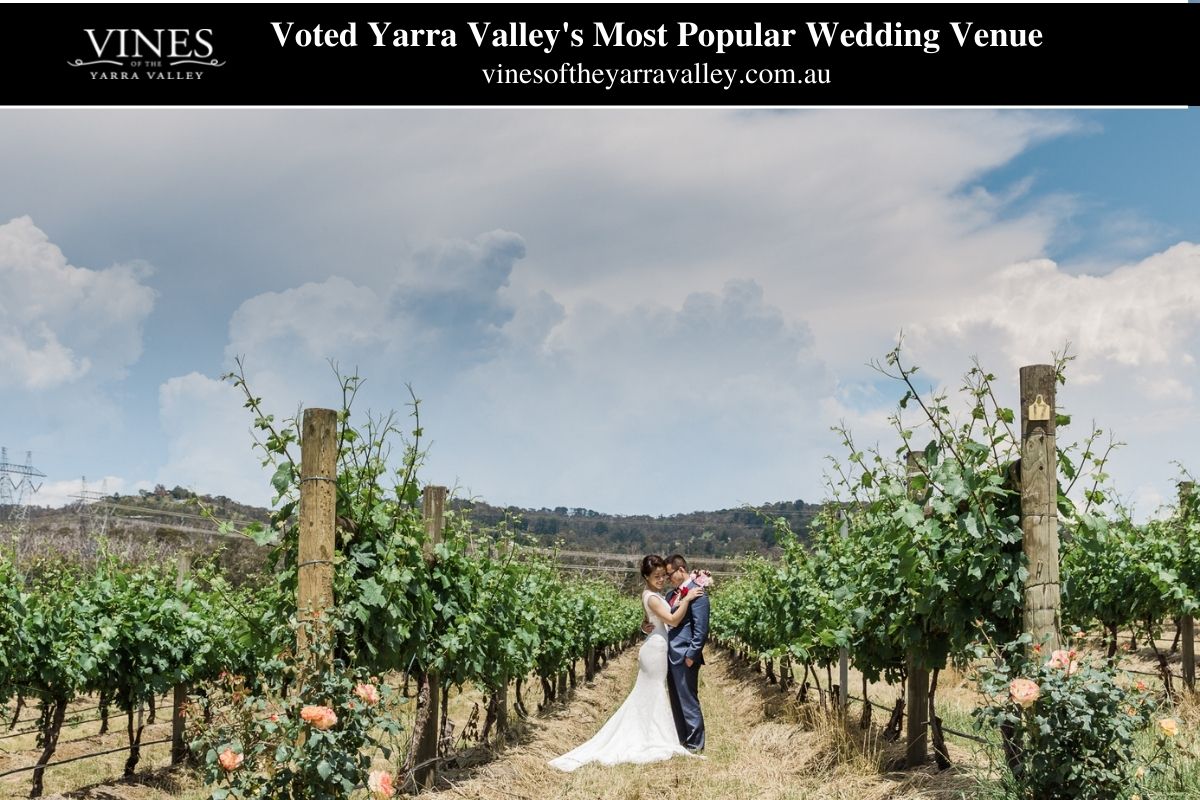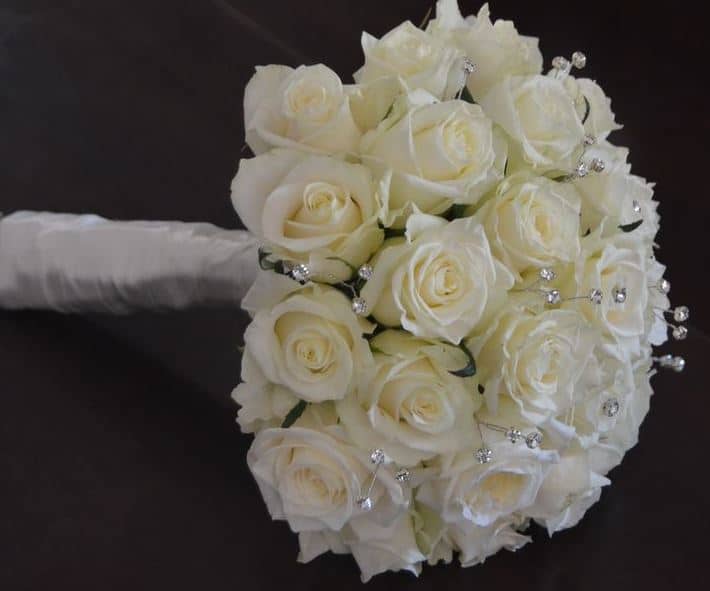 Floral Land offers everything that you've been looking for and more. It has unmatched service when it comes to wedding bouquets, floral designs and wedding decors. They both use fresh and silk flowers for arrangements thus giving you the option to choose from. Click here to get further details about Floral Land.
Floral Land is a family owned and operated business with over 15 years of total designing experience. Because all of our customers are important, our professional staff is dedicated to making your experience a pleasant one. We pride ourselves on having the most modern and spectacular showroom in the Southern Hemisphere. We love what we do and want to achieve a smile and every customers face.
We are located 35 minutes south of Melbourne. We deliver weddings local, interstate and many destination weddings and always make our brides feel very comfortable throughout their process of picking and choosing flowers within their budget.
Whilst we do many weddings we also specialise in artificial trees, plants, flower stems, candles and glass vases. We would love to hear from you for a consultation for your future picture perfect wedding!
We take pride in creating anything you can dream up. From romantic soft looks to edgy, modern looks to vintage, chic looks—and everything in between! We are a full-service florist, meaning we do more than just design a centerpiece to put on your table, we help design your entire event through flowers with the purpose of creating a cohesive look and feel with the sophistication of our expertise.
http://aschajolieflowers.com.au/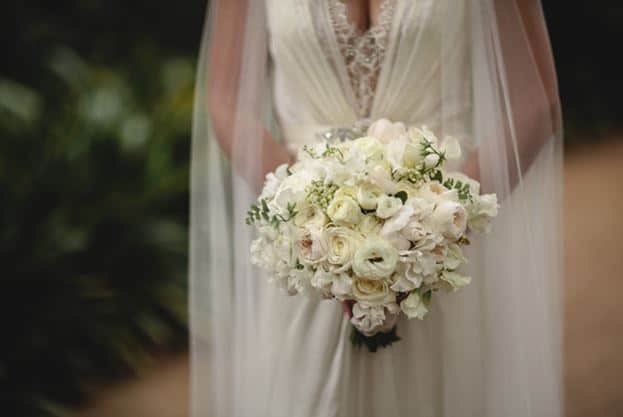 Another name to remember when it comes to floral arranging is The Bouquets of Ascha Jolie, regarded as one of the five-star suppliers on Easy Weddings. This florist offers arrangements and wedding flowers tailored to every event. No matter how big or small your event might be, The Bouquets of Ascha Jolie can provide your needs depending on size and budgets. Visit their storefront at Easy Weddings for more details.
The Bouquets Of Ascha Jolie provides highly creative Boutique Arrangements & Wedding Flowers for your big event. We offer a highly personal service to our brides and clients, and will meet and exceed expectations, whatever the budget or how big or small the wedding or event is. We understand that organising a wedding can be time consuming and stressful at times, so we meet with brides at their convenience, whether at the reception venue or in the quiet of their own home. Please feel free to browse our photo gallery to see examples of some of our work, or read some of the testimonials that our previous clients have offered to us in thanks. We look forward to working with you...
Every couple wants the best for their dream wedding and having a proper floral arrangement can make the event truly stand out. It's no surprise that for couples in Australia, finding the right florist for the job is considered as one of the crucial elements when planning such special event. You can check each one of the above-mentioned florists to begin your search.