While amid wedding planning, you think it's easy and stress-free. Said no bride ever! Between the constant decision making and the endless to-do lists, you'll feel overwhelmed and maybe even in a bit over your head. But planning a wedding should be fun! Check out our Top Wedding Planners here to help make your special day as smooth as possible. 
Here are ways to make the planning process just as exciting as the main event. What are you doing to make wedding planning more fun?
Give Yourself Plenty of Time
Too many couples are so eager to get married right after they get engaged that they schedule their wedding for a date far too close, not leaving themselves enough time to get everything ready. This means that they have to sacrifice many things during that short preparation process to get everything together. A good rule of thumb is to leave a year for the wedding preparations. It might seem like forever, but you will see how time flies when you're on a schedule. You don't have to set the date at all before you start planning. You can think about the outfits, décor, theme, catering, and so much more before you even set the date and give yourself a deadline. Your joined life is happening before you're married, and there's no need to rush!
Could you not Do it Alone?
While one person on the about-to-be-married team might be more interested in the planning and organization, that doesn't mean that they are the only ones responsible. They have every right to ask their partner for help because it's both of their weddings, and they should share the responsibility. It's also important not to take it to the other extreme, where one partner takes over all of the planning and dismisses the ideas of the other one. Marriage is a team effort, and the wedding is the first test of the partnership! And of course, you are allowed to let others help you as well. If you want someone to lead you through the maze of venues, cakes, and gowns, you can hire a professional wedding planner, but you can also ask your friends and family to help you with the process.
Be a Team from the Start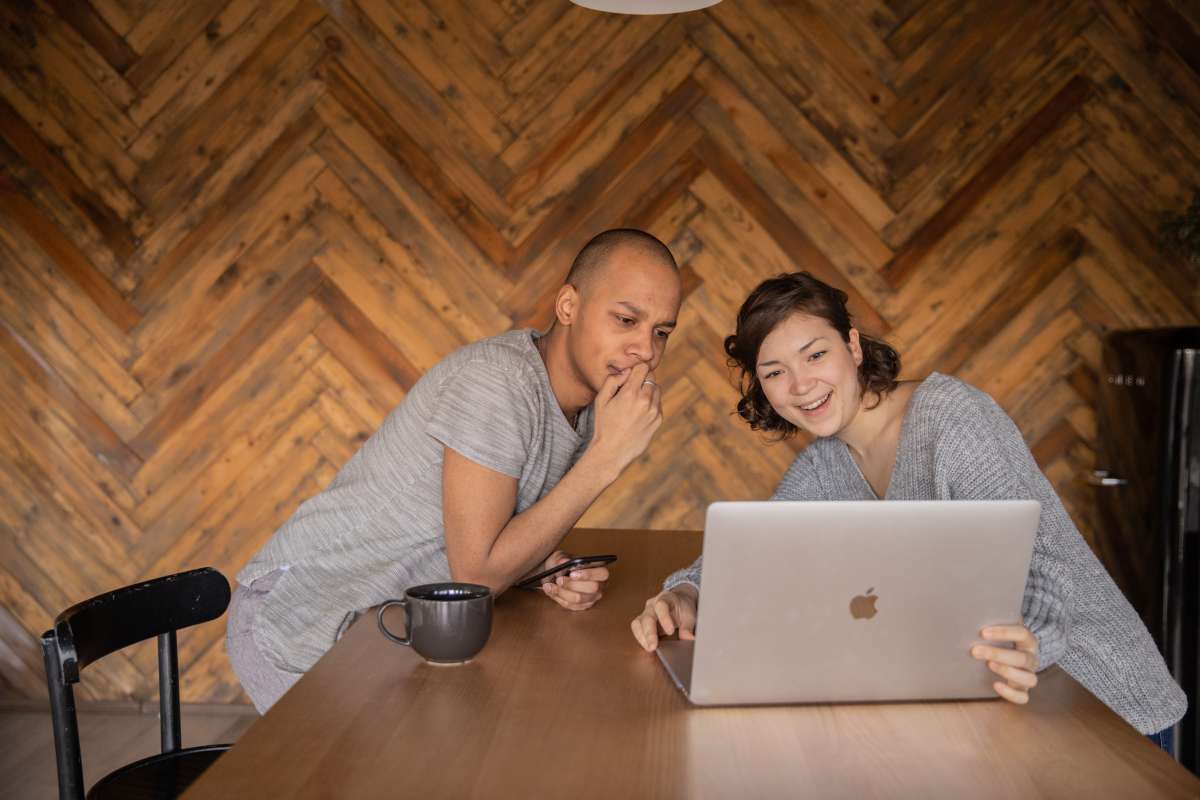 In many couples, one person will be more interested or enthusiastic about planning the wedding, and it can be tempting just to let that person run with it. But when you're not on the same page and working together, it can lead to issues down the line when managing your budget, dealing with vendors or fielding questions from friends and family.
Before you make any decisions on your wedding, sit down and have an honest discussion about what you want from your day, who you want to invite, how much you want to or can realistically do yourselves, or if you want to invest in a planner. Communication is the best tool for avoiding rows and disagreements at what's supposed to be a fun and happy time.
Assemble a Crack Team
Wedding planning is so much easier if you can divvy out the jobs to your friends and family. It can be hard when you're so close to something (or not much of a delegator), but particularly in the final weeks and days before your wedding, it's essential to enjoy the ride and not feel like you need to be tying 150 little bows on your napkins, all by yourself.
Getting others involved makes your day all the more remarkable when it finally comes around. So whether it's family, your bridal party, or just a bunch of generous friends, assemble a gang of people who'll collect mason jars, hang signs, usher guests, and pay vendors. You can't, and shouldn't, do it all alone.
Get Creative
Wedding planning should not be all budget breakdowns and strict schedules. You're allowed to have fun while you're doing it, and it's a great chance to express your creative side. Bring home a bunch of flowers, tulle, and wire, and have fun planning the centrepieces. Buy a pair of plain white shoes and then jazz them up yourself with rhinestones and paint. Get your groove on and choreograph your first dance to your favourite song. Take an afternoon, open up a bottle of wine and think of the perfect text to go on your ideal wedding invitations. Permit yourself to have fun while planning this big day because, otherwise, the entire event loses its purpose.
Turn Wedding Planning Into a Competition
Challenge your fiancé to a "stamp off" to see who can stamp the most envelopes. Or invite friends over and challenge them to a signature cocktail recipe and naming competition. There are endless ways to turn wedding planning into a game, making it more fun for everyone involved.
Get the Most Out of the Process
Most companies that offer wedding services – everything from catering to venues – understand how much newlyweds are going through, and they want you to have a good experience and let them be a part of your wedding. This means that most of them will offer some services for free as you choose which ones you want to go with. If you are looking at hotels that will be the venue and accommodation, they might offer you to stay with them for a night for free to see what it's like or give you a spa day. Catering companies will provide you with free tasting to show you everything they've got, and bakeries will do the same. These are the perfect little gifts you get during the planning process that makes it all easier to handle.
Less Hiring, the Better
One thing that makes weddings so tricky to plan is constantly communicating and arranging so many different people, companies, and events. To make your life a whole lot easier, you should always look for companies that offer multiple services, for example, a catering service that will also take care of the cake, a photography studio that will also handle the video or a makeup artist that brings along their hairstylist. Not only will this make it easier for you because you'll need to communicate with fewer people, but it will also assure you that everyone you hire knows how to work with each other and won't be getting in each other's way.
Set Others' Expectations
A friend told me this when we got engaged, and I didn't realize how valuable it was until afterwards. Friends and family can get so invested in your day – which is fantastic! – but it can become overwhelming too.
If you're going to have an informal, non-religious, or non-traditional wedding, it's good to let parents or older relatives get a sense of that as early as possible; likewise, if you're having a family-only wedding, maybe tell your friends sooner rather than later. Managing expectations helps you avoid stress, confusion and hurt feelings closer to your big day.
Make a Realistic Budget
Most couples will make a wedding budget, i.e., what they want to spend on specific areas of their wedding. But it's rare teams make an informed budget based on what things cost. So once you start paying out, you're suddenly way over budget without quite knowing how you got there. Too busy with life to really plan your wedding in detail? Have someone else do it for you and check out our list of Wedding Planners in Melbourne to help take the stress away.
Call a few vendors to get a ballpark figure of what things should cost in your area, or talk to close married friends about how much they spent on specific aspects of their day. Money chats, particularly with friends, can be so awkward, but it's worth asking now rather than getting nasty surprises throughout your planning.
Identify how much you can afford to spend on your wedding, and discuss if/how your parents or family might be able to contribute, and from there, you can create a realistic budget. Round everything up by at least 10%, and don't forget to include things like fees and tips, and you should have yourself covered.
Set Your Own (manageable) Expectations Too.
So you may have dreamed of the big white dress, and the vast banquet hall, a ten tiered wedding cake and all your friends and family looking on adoringly. There's no reason why you can't have all that (there are ways to make things work in every budget!), but being practical and keeping perspective is perhaps the most important thing you can do to avoid anxiety when you're planning your wedding.
Don't put pressure on yourself to have the 'perfect wedding. It doesn't exist, and you'll only ruin your significant day by looking for flaws. Manage your expectations for yourself too. You don't need to lose weight/have more giant boobs,/get lots of botox to look gorgeous on your big day.
We'll be doing more posts on this throughout the year, but for now, I'll say, while it's great to eat well and get plenty of exercises to manage any pre-wedding stress, there's also no point in being miserable for a year before your wedding to drop a dress size. Letting go of any expectations to look a certain way on your wedding day will be so liberating!
Likewise, manage your expectations for other people too. Your friends, family and bridal party will be so excited for you, but they may not always show the same enthusiasm for your day as you do. That's normal, so try not to let yourself get frustrated or upset by a lack of interest on someone else's part.
Identify Two Priorities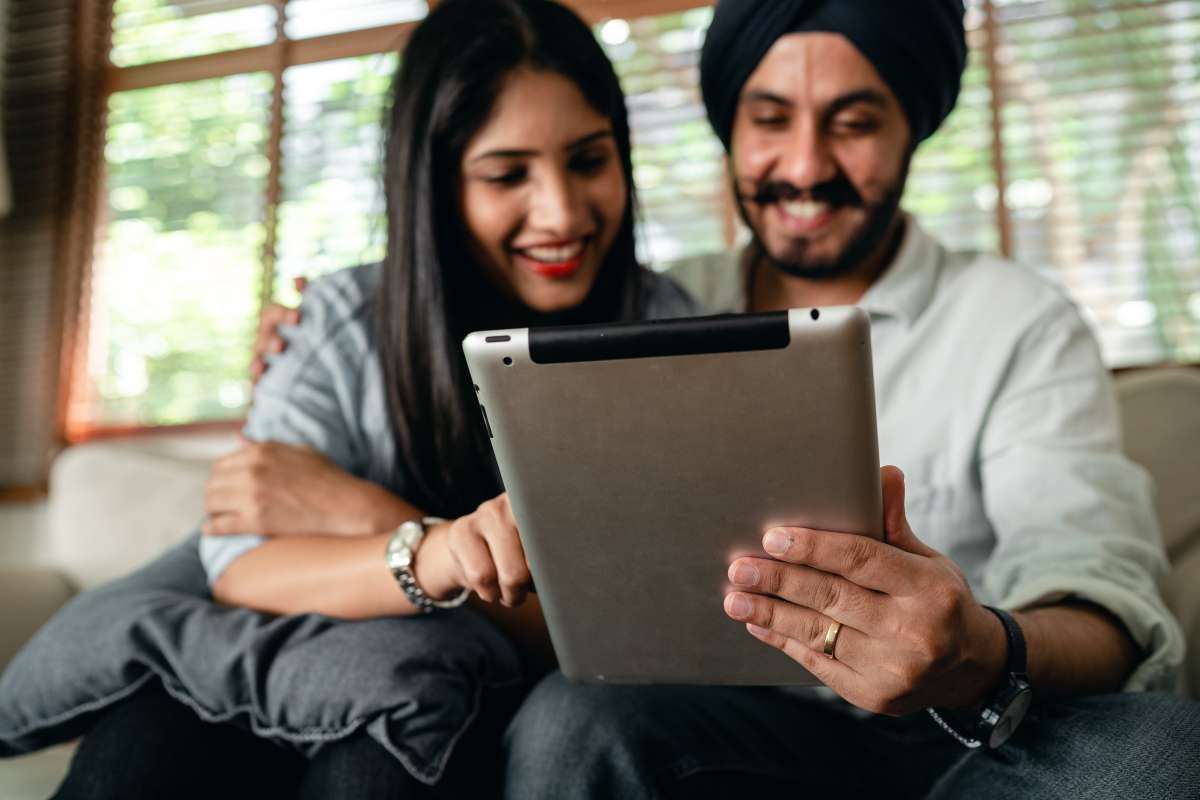 So most of the time, when we ask couples for advice on wedding planning, they say, 'pick two or three priorities, and focus your budget on those."
The problem is, for most people, the priorities are often food, photography, music or the venue. All of which are the most expensive, big-ticket elements of wedding planning. To avoid getting stressed (and over-stretching your budget), choose a maximum of two priorities: food and photography or photography and entertainment.
You'll still find a great venue, caterer, or band if you don't choose them as your top priorities, but don't let it stress you out if you can't get your number one choice on everything. You really won't remember your compromises on the day. I promise!
Learn How to Say No, Well
Wedding planning can be an exercise in master diplomacy. I can't imagine what it must be like for couples whose families have lots of requests and suggestions!
Learn to take advice graciously and listen to people's points of view. But at the end of the day, it's your wedding. So if your mum wants to invite her third cousin, your dad thinks he should play the bagpipes at the ceremony, and your sister insists on you having a bouquet toss when you don't want one, say 'no'.
You may need to make the odd concession here and there, but if you find yourself saying 'yes' to so many things you're losing sight of in your day, you need to find a way to kindly, but firmly, tell them it's not part of your plan.
Make a Non-Wedding Plan
This might go without saying for some, but while you're planning your wedding, don't put everything else in your life on hold. Between saving and planning, so many couples ease off on other aspects of their life in the lead up to their day and then feel a massive void when it's all over.
Do lots of non-wedding things throughout your engagement, meet friends and don't talk about your wedding, and plan days out or trips away. When you feel like an entire year of your life has gone into your wedding, it's so much easier to get anxious about how it's all going to turn out. Your wedding does deserve lots of time and attention, but it doesn't need to be the only thing you have going on.
Plan a Date Night
Are you stuck on some decisions? Take a break and make it a date night! Getting out or having a cozy night with your hubby-to-be will make you happy and clear your mind. No discussing the wedding on date nights! Instead, focus on why you are getting married and life after your I do's.
Plan a Party for the Ones Helping You
Are there close to a million text messages between your bridesmaids about their dress, their accessories, the bachelorette party, bridal shower, etc.? Plan a champagne brunch at your home to iron out all the details and logistics. Host a seating chart dinner party with your soon-to-be spouse and both of your parents so you can knock it out in just a few hours vs. tons of emails concerning the issue. You can also enlist your bridesmaids to help with DIY projects during a girl's night—be sure to reward them with pizza and wine!
Set Aside Planning Time
Likewise, do make time for planning. Say, Monday nights or Saturday mornings. When you have a dedicated space in your week to make decisions, you'll both feel like you're making progress, but also that wedding planning isn't seeping into other aspects of your life.
Particularly work!
So many employers get frustrated with staff planning weddings or fielding vendor calls and emails during work hours (89% of brides admitted to wedding planning on company time), so having a set time for doing this will avoid issues at work.
Make Planning a Timeline
Finally, this is my top piece of advice not to feel overwhelmed with wedding planning. We felt so unstressed in the last few weeks before our wedding; we could sit back, relax, and enjoy the build-up to our big party!
Reward Yourself for Completing Not-So Exciting Tasks
Finally, booked the florist? Pop that bottle of bubbly! Or treat yourself to your favourite meal while assembling your invites. Having something to look forward to after completing a tedious task will make it much easier to enjoy.
Focus on the Items You Love and Delegate the Rest
If picking out the song list stresses you out, assign it to your spouse-to-be. If you don't know a petunia from a peony, ask your mom to tackle the flowers. Delegating tasks that you'd rather avoid will enable you to focus on the things you genuinely love doing solely.
Hire a Professional
Any bride can attest to the fact that planning a wedding isn't easy. If you start to feel frazzled, a wedding planner is always a great option to make the process less stressful and more enjoyable. Having someone guide you through the whole process will leave way more room for fun. Remember you are planning for what will soon be the best day of your life—and in the end, it will be so worth it.
Conclusion
There's always going to be stress and problems with planning any event, especially one as big as a wedding, but, in the end, you will see that it is all worth it when you are walking down the aisle. Need help planning your wedding? Check out our list of Wedding Event Planners here.