Executing the perfect wedding day–or wedding weekend–is all in the organization, details, and logistics. An event planner worth their salt can take on the execution of any event, consult on its styling and design, and help you successfully manage your expectations and budget.
When you have worked in the wedding industry as long as we have you know two things, firstly, that weddings can be terribly hard to organise (and this can detract from fully enjoying the day). Secondly, wedding planners are heroes. If you are going to get married, do yourself a favour and use a planner. Without any doubt they will save you time, money and headache.
As one of Melbourne's most popular wedding venues, we've seen our fair share of weddings.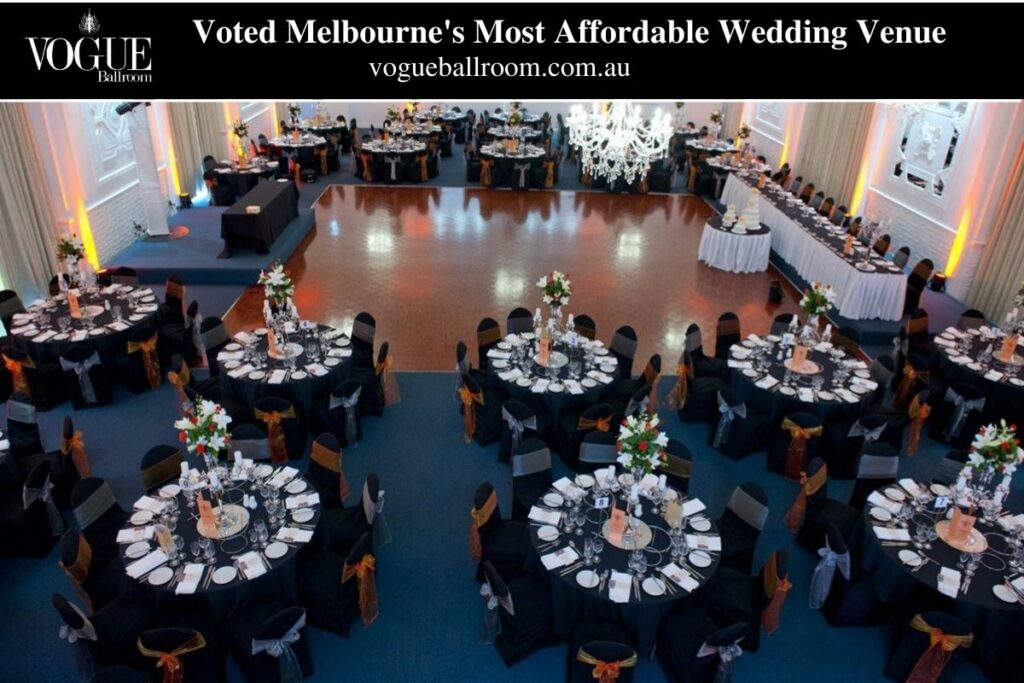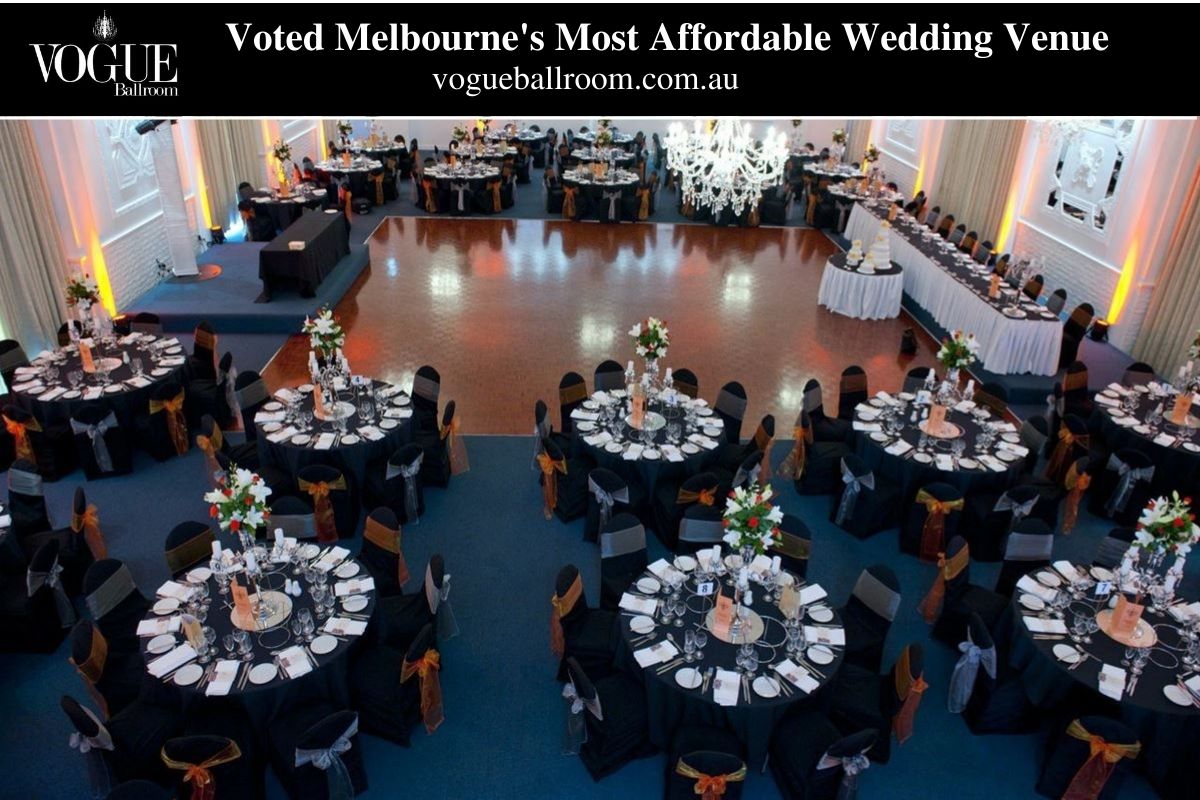 When it comes to throwing a dream wedding, there is hardly enough that can be said about hiring a capable planner. Whimsically calligraphed wedding invitations (and tracking those pesky RSVPs), meticulously styled tablescapes engineered down to the last dessert spoon, a sparkler-filled send-off complete with capturing the perfect photo.
If you're thinking about tapping a wedding planner in Melbourne to help you make your dream wedding a reality, we're here to help. To make your search easy, we've compiled a list our favorite wedding planners by region. Don't fret if you've fallen in love with one who isn't based in your hometown—you'll find that many of these pros will travel.
Here, find out why we love each of them, get some of their best wedding-planning advice (for free!), and see photos of events they have planned.
Our List of Melbourne's Best Wedding Planners & Stylists
FAQs About Wedding Planners
Tiger Lily Weddings and Events - Wedding Planner Melbourne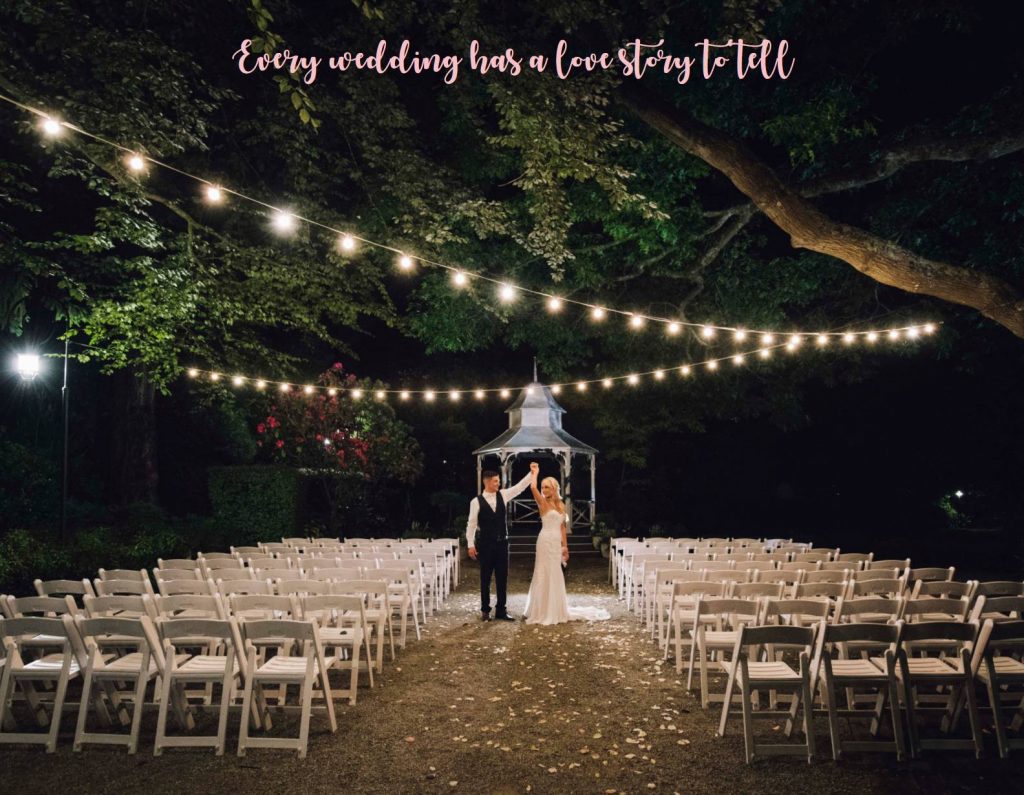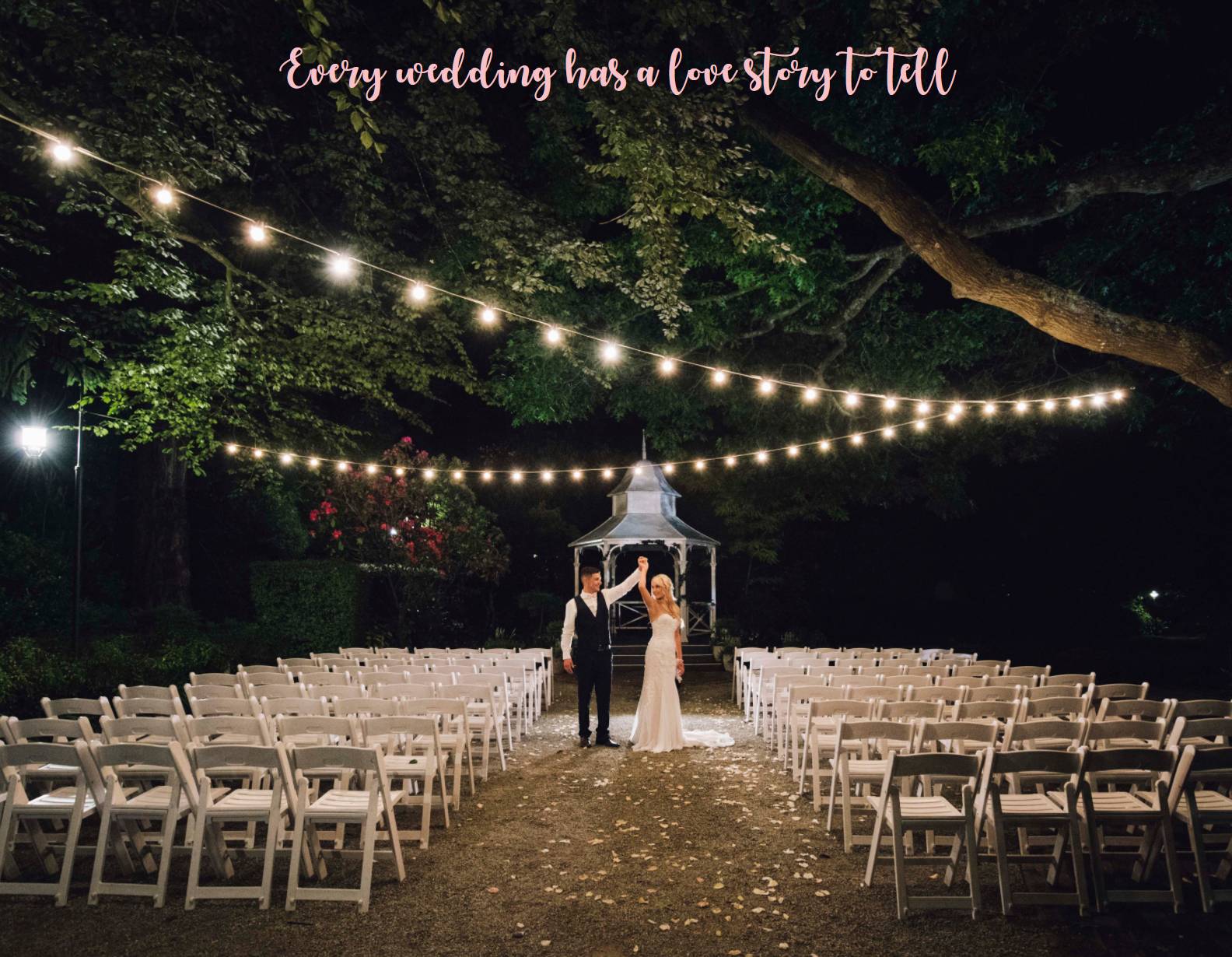 Website: https://darlingdontpanic.com/
Phone: +4423 455 649
Email: [email protected]
It's time for a wedding planner, stylist or on the day coordinator who's as invested in your dream day as you are. With seasoned wedding planners in Bali, Australia, and New Caledonia, there's no design dream or wedding wish our top-notch team can't tackle with confidence. You don't need a wedding planner. You need a wedding bestie. Your wedding is a cause for celebration like no other in your lifetime—and we happen to think you deserve a wedding planner who treats it as such.
We get excited about every last detail of your day, draw endless inspiration from your love story, and advocate for your best interests every step of the way as we work to craft an immersive affair that leaves you and yours in absolute awe. With over 15 highly experienced wedding planners across the east coast of Australia, New Caledonia, and Bali—the Darling Don't Panic team is chock-full of seasoned event experts who work hard to bring your vision to life, so you can soak up every precious moment of your engagement and wedding day.
We're here to hone in on the little details that leave a lasting impression, labour over logistics so you don't have to, and draw inspiration from your story to create an immersive celebration you'll savour for years to come.
Whether you're rocking that newly-engaged glow or have been planning for months on-end and are ready to hand things off to a pro, it's our honour to step in, shoulder the stress, and plan meticulously on your behalf—so you can rest easy knowing your dream day isn't just a dream, but a guarantee. Each of our expert wedding planners in Sydney, Melbourne, Brisbane, Bali and beyond is personally trained by our founder and follows the coveted Darling Don't Panic signature planning process.
We're a tight-knit team of highly experienced event professionals who stay in constant communication with one another, project-manage like seasoned pros, maximise your wedding budget like nobody's business, and style your day to pure perfection. Here, unparalleled expertise merges with a friendly, flexible-as-ever approach to ensure you get the best of both worlds: event authorities you can trust, and a personalised experience you'll actually enjoy. We conveniently service the entire East Coast (QLD, NSW, VIC, TAS)
Evenio Weddings & Events Planning Services Melbourne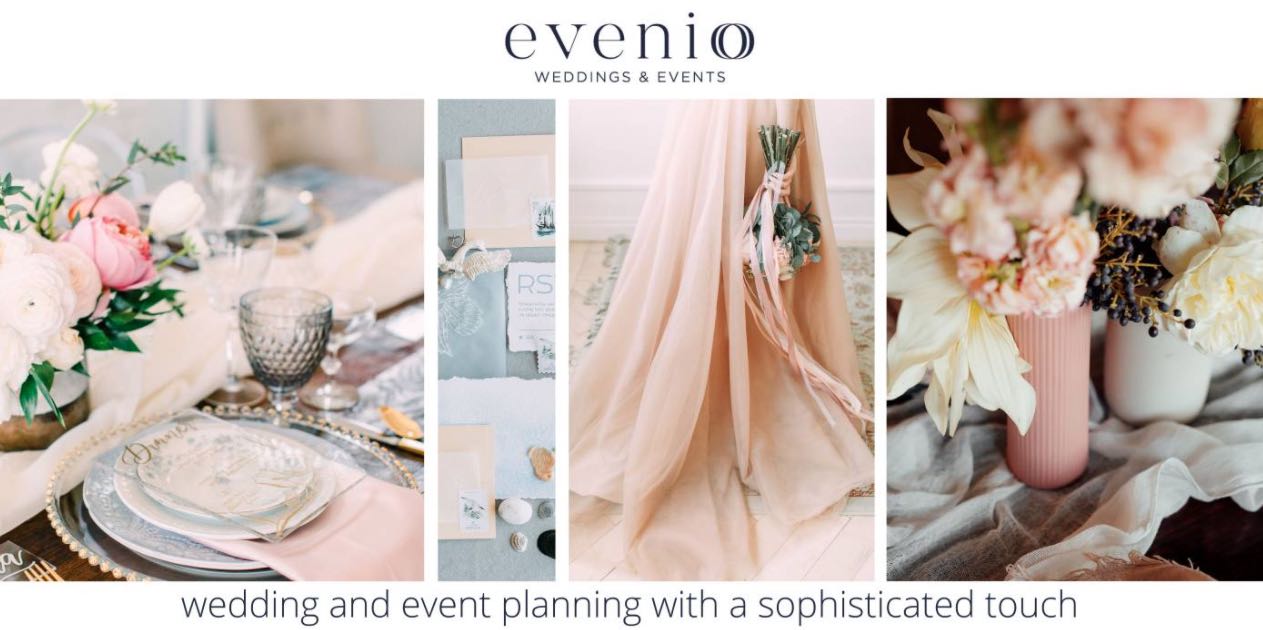 evenio.com.au
+61 478 658 061
Evenio Weddings & Events brings a touch of glamour to your once in a lifetime occasion with planning and styling services that will ensure your day is executed to perfection.
Sonya, founder of Evenio Weddings & Events, is all about memorable events, without the fuss. A globetrotter from the age of five, with a career that's included modeling for Oscar de la Renta, working at NBC Universal in the US and now Event business owner in Australia, it's probably no surprise that Sonya Uribe is fast becoming known as a woman to watch in the Wedding & Event space.
Sonya's background in hospitality, fashion and TV production, give her the skills and experience that make her the competent wedding professional she is today. It provides her a unique ability to see the planning and styling of your wedding celebration from many perspectives, delivering events that are always set to impress. She's a hopeless romantic who still gets giddy about the business of Love and nothing gives her greater pleasure than seeing her clients happy.
Whether you require the full range of services – planning, styling and/or on-the-day coordination, or opt for tailored services to suit your needs, you know that you're in trusted and capable hands. Evenio Weddings is all about logistics and from the seemingly small tasks, such as sending invitations and managing guest RSVP's to site visits or vendor selection, seeing out a project, from start to finish, at the highest of quality is what they do best.
Sophisticated, high-end weddings are Evenio's speciality, keeping you in a state of being calm, collected and assured that they can design the beautiful day you've always dreamed about!
Packages with a difference:
Full Creative
Bring your wedding-day vision to life with ease so that you can enjoy a memorable day with your guests. Get comprehensive support, planning and design guidance the whole way through.
Styling Step-up
Not sure how to create a consistent, on-trend look for your big day? With attention to detail, Evenio will ensure your décor, centrepieces, favours and more are beautifully styled to your taste.
Flawless Finish
Just looking for some extra help on the day and weeks leading up to your wedding? We can help alleviate any stress so you and your family can relax and fully enjoy an unforgettable celebration
Tailored Services
Have a specific task you need help with? You can book an individual service with us, depending on your requirements
We can help you with the following add-ons:
• Consultations
• Planning sessions
• Contract and budget proposals
• Personalised checklists and running sheets
• RSVP management
• Vendor liaison and management
• Wedding day timelines
• Floor plan designs
• Photography briefs
• Venue research
• Contract assistance
Karen Wang Weddings & Flowers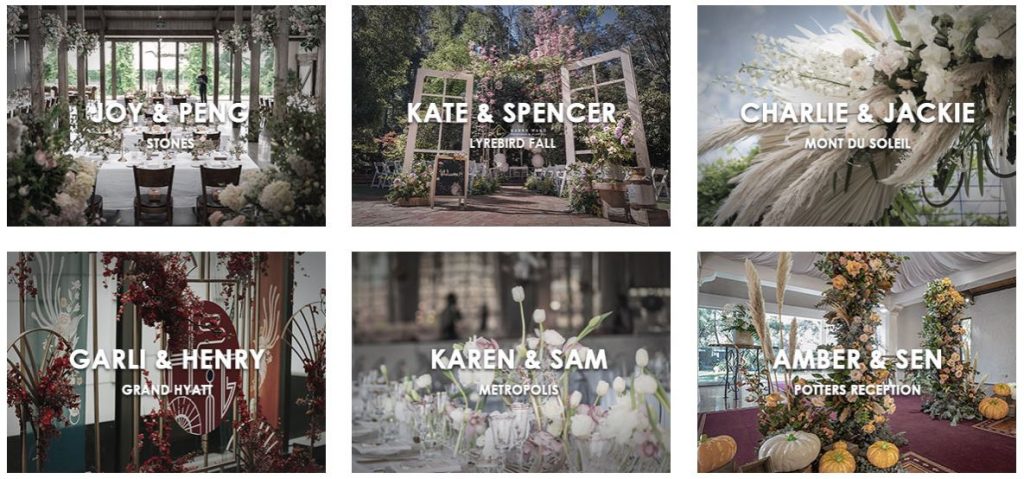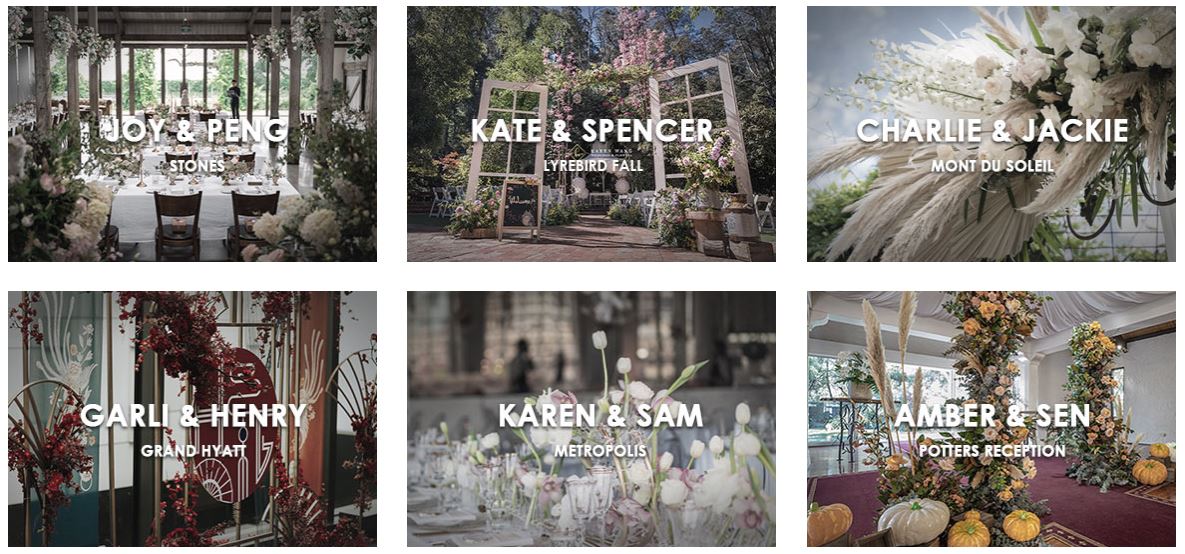 Karen Wang Weddings & Flowers is familiar with every wedding venue across Melbourne and surrounds. With experience in a range of venues including Hotel Weddings, Church or Cathedral Weddings, Vineyard Weddings, Garden Weddings, Beach Weddings, Mansion Weddings and Forest Weddings.
Karen Wang Weddings & Flowers provides services for many different styles including Rustic, Classic/Traditional, Romantic, Garden/Outdoors, Contemporary, Glamorous, Vintage, Beach, Boho chic, Vineyard, or even your own bespoke style.
Our wedding planners from Karen Wang Weddings & Flowers will tailor the wedding theme colours for couples. With most weddings choosing from popular colour schemes that include arrays of Blue, White, Pink, Purple and Red.
Our Melbourne florists from Karen Wang Weddings & Flowers are skilled with many variations of flower bunches, bouquets, and boxed arrangements offering a world of creation for your preferred flowers.
LUK Designs
Australia Wide
0421 759 259
Committed to creating an entire sensory experience, LUK design tailors every aspect of the event, from the ambience and visual spectacle to the texture, taste and fragrance.
With over a decade of experience in the corporate retail industry, the multi-disciplinary LUK design team understands the importance of brand objectives and measurable outcomes.
Offering a comprehensive service that includes event design, management & styling, LUK design is at the forefront of audience engagement and takes a fully integrated and interactive approach with every bespoke event. Our team's attention to detail is unrivalled, and its results-driven structure means LUK design is sought-after.
From marquee to the beach; Opera House to an intimate ceremony in your private backyard, our weddings are tailored to every couple's discerning taste and budget.
Our creative designer will help you from start to finish, from finding the appropriate vendors, building out a budget to the final head count and budget.
Let experts take over the tedious process of planning a corporate or special event.
Lettuce & Co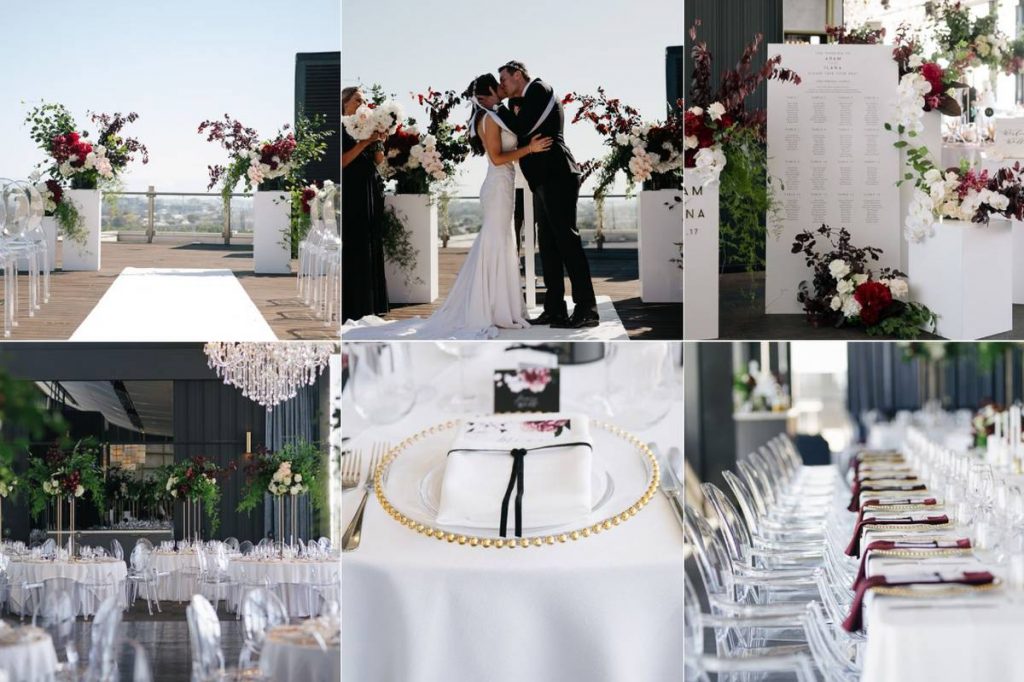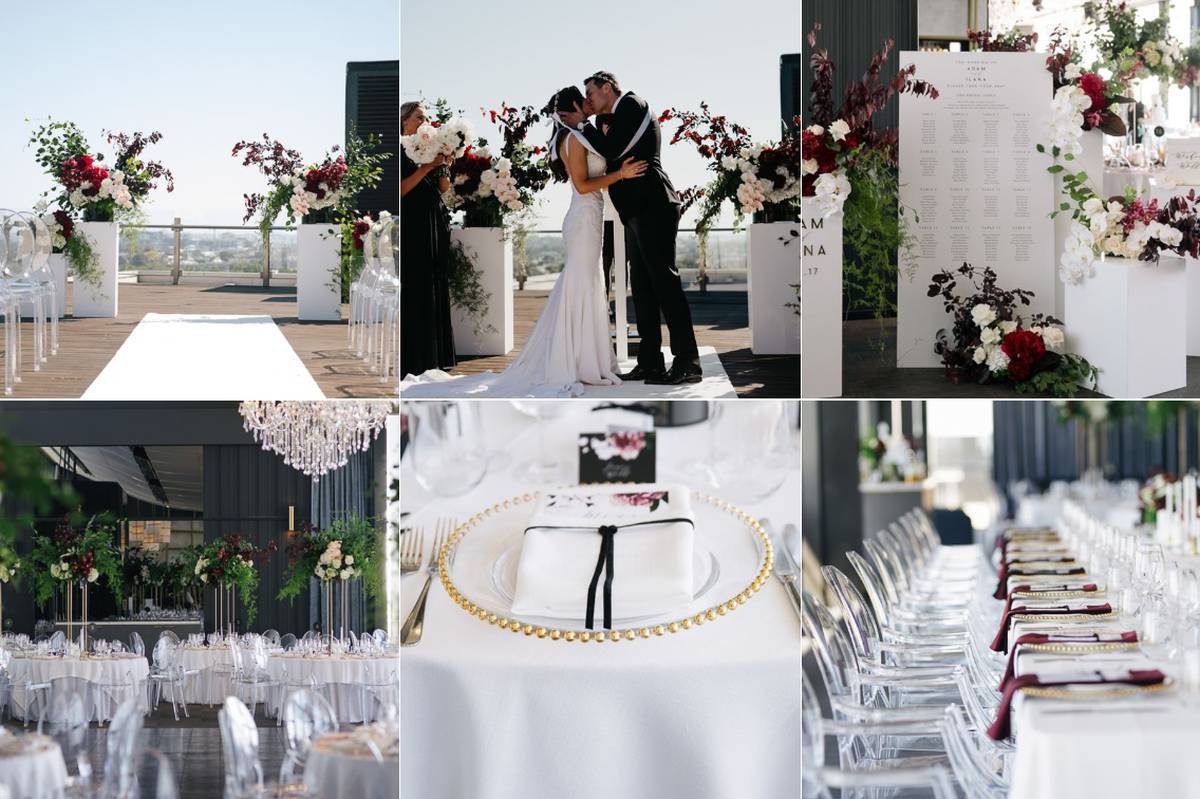 Melbourne and Statewide Victoria
03 9498 5238
We are the creatives, the stylists, the planners, the prolific list makers, the logistical engineers, the budget sleuths, the late night consultants, the dilemma technicians, your co-conspirators and your new 'favourite' on your phone.
Crafting the perfect wedding day involves many hours of planning, attention to detail, honest advice and direction. As your planners & creative team, we ensure that your wedding day is a true reflection of who you are not only as a couple but as individuals too.
Obviously, we like to know all there is about what you want for your wedding but as a start here is a little bit about us and how we do things...We are not just stylists; we are pedantic perfectionists that know all there is to know about weddings - the good, the great and the overwhelming. Although very professional, we do take a fun and calm approach. After all, this is meant to be an exciting time. We offer the complete planning and styling of your wedding or simply the styling of your reception and/or ceremony spaces or a combo of both. We're super flexible like that.
We would love to be your wedding super heroes that happy cry at your wedding... so let's chat!


Darling Don't Panic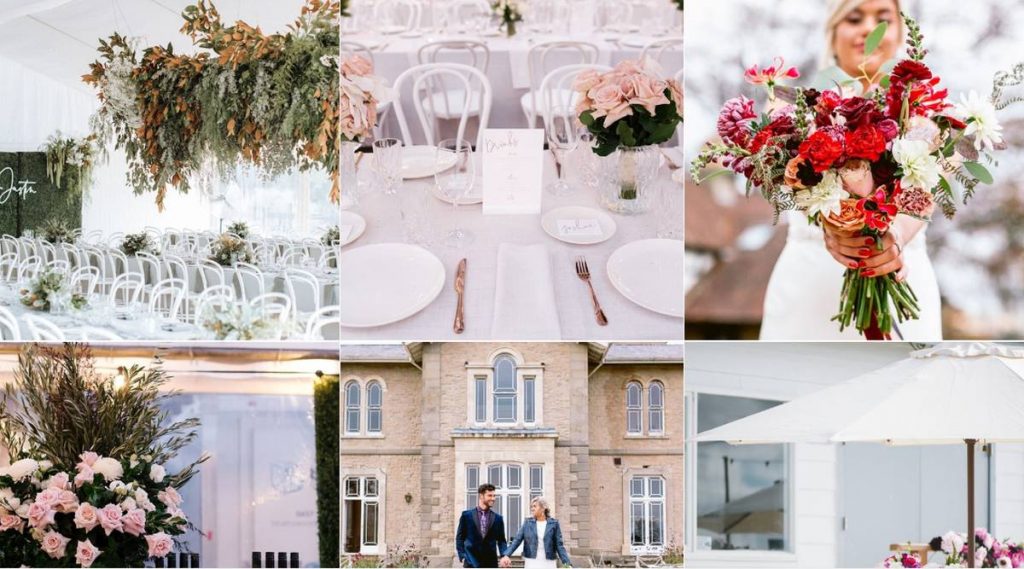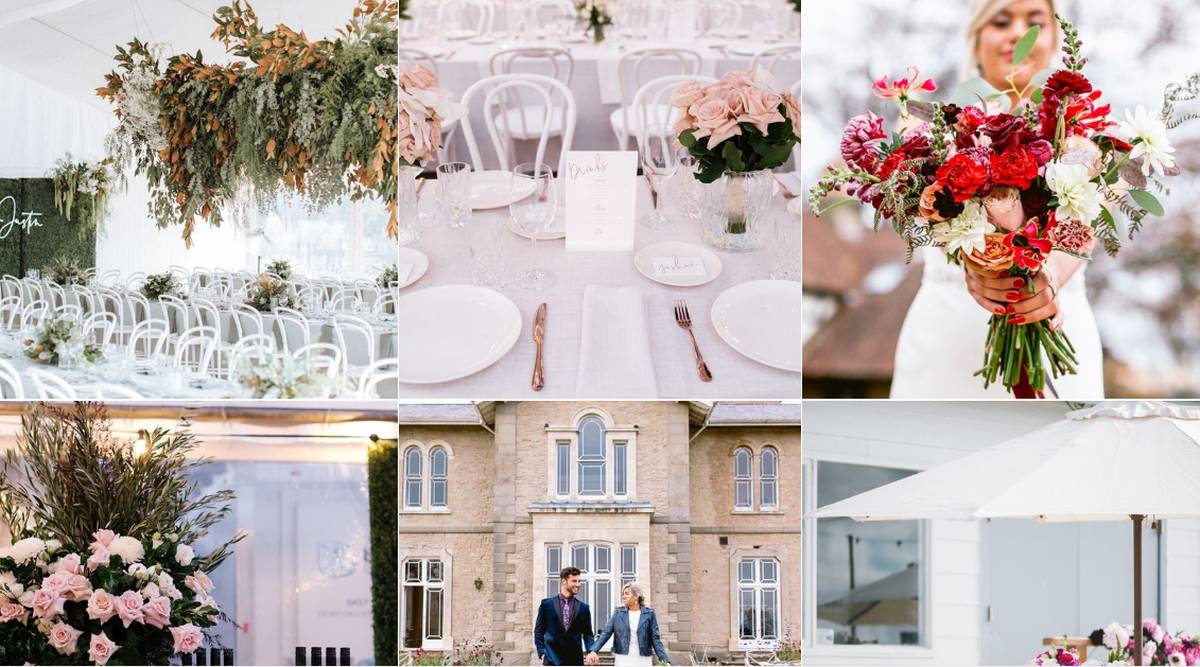 Australia, New Caledonia, South Africa, United States
03 9498 5432
https://www.darlingdontpanic.com/
Darling Don't Panic has established an unrivalled reputation as a modern-minded, dynamic and creative-to-the-core wedding company that mixes style with substance.
With press recognition across titles such as Hello May, White Mag, GT Bride, Modern Wedding, Wedding Playbook (just to name a few!) alongside wedding websites such as Aisle Planner, Polka Dot Bride, Style Me Pretty, Darling Don't Panic produce unique and inspired events, with experiences to remember, for years to come.
We are a full-service event planning and design studio that creates one-of-a-kind weddings inspired by the love stories and adventures of our incredible couples. We treat each wedding as our own, which means that we take on a limited number of weddings per year in order to ensure that your wedding gets the attention to detail it deserves. From our first meeting to the last goodbye at brunch, we're focused on making your wedding experience every bit as magical as you are dreaming it will be.
With planners based in Australia, United States, New Caledonia and South Africa, Darling Don't Panic are connected to the best suppliers and venues in the business to expertly manage and style your wedding and service clients - no matter where you are located.
The team at Darling Don't Panic are here to ensure that your wedding day is remembered for the right reasons. We are your details designer, strategy-maker, loyal negotiator, etiquette-advisor and supportive confidant throughout your planning journey. Regardless of where you are based around Australia, we will make the wedding you are dreaming of a spectacular reality.
indi event management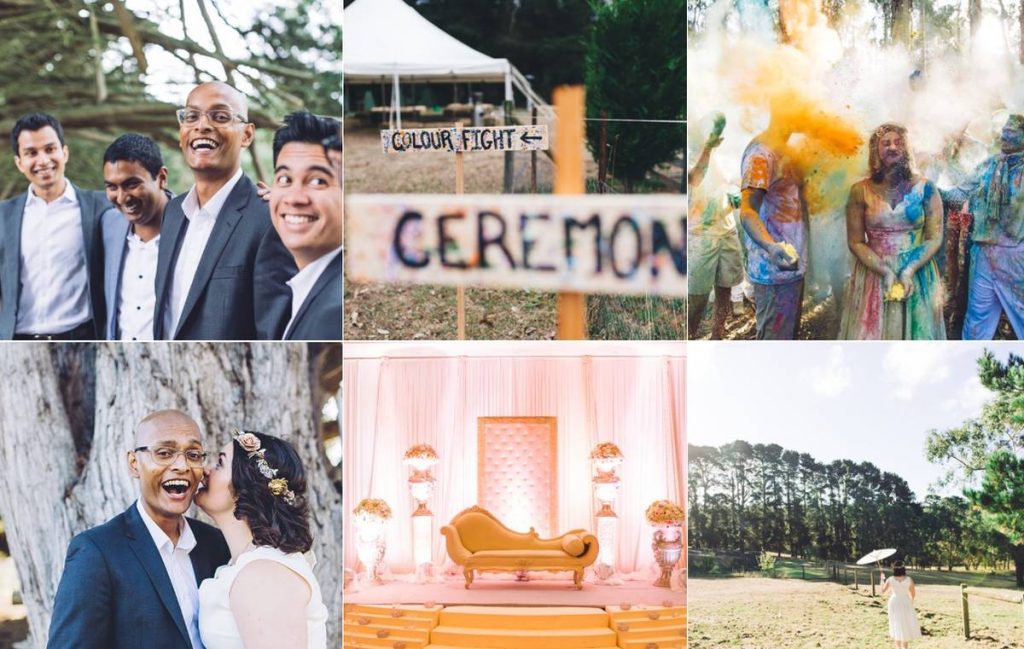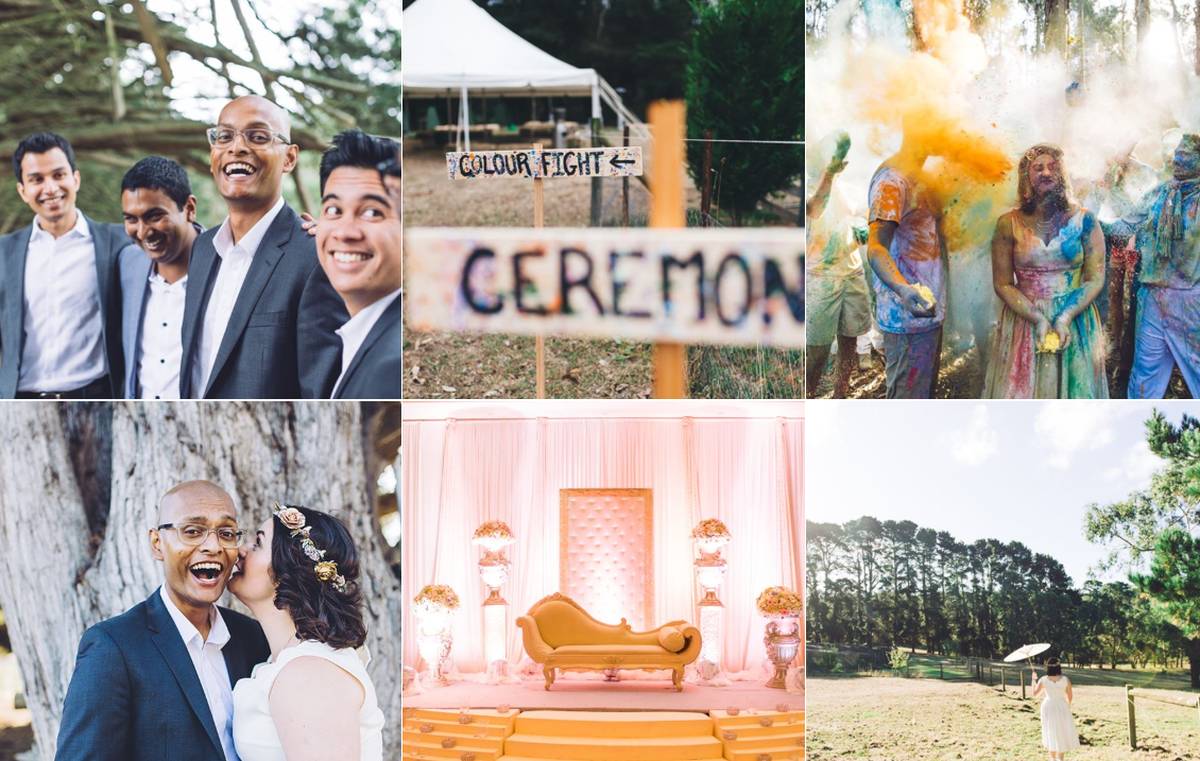 Victoria Wide
03 9498 4405
http://indieventmanagement.com/
Celebrate your day, your way.
At Indi, we know you've already thought about what you want your wedding to be.
Indi events provide wedding planning as a service, for a flat rate of $100/hr. No minimum hours, no packages for you to conform to.
Pay for what you need, and nothing you don't.
We want your focus to be on the day and memories you'll keep for the rest of your life. You tell us what you need, and the amount of time you want to spend on it. We will get it done.
Want feedback on your plan, with suggestions to lower costs and reduce stress?
Want to shortlist venues that suit your needs within budget?
Need someone on-site at your venue to ensure setup and vendors are on schedule?
Need someone to phone all your vendors the week before your big day to make sure everything is on track?
Want to find catering companies that can meet your dietary needs?
Need someone to step in at the 11th hour to do all the final checks and plan out the days' schedule?
We've got you covered.
Celebrate your day, your way.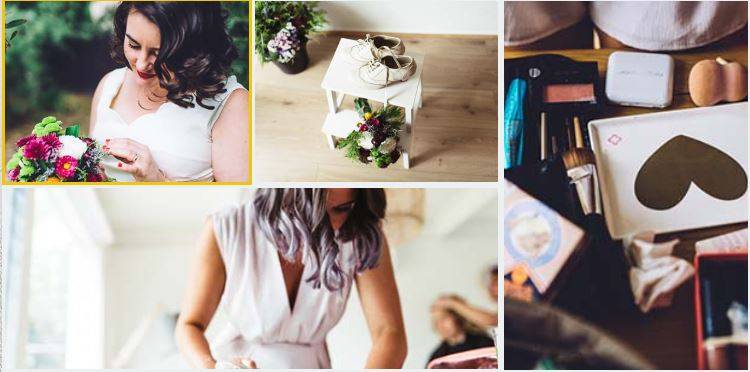 Pink Stardust Events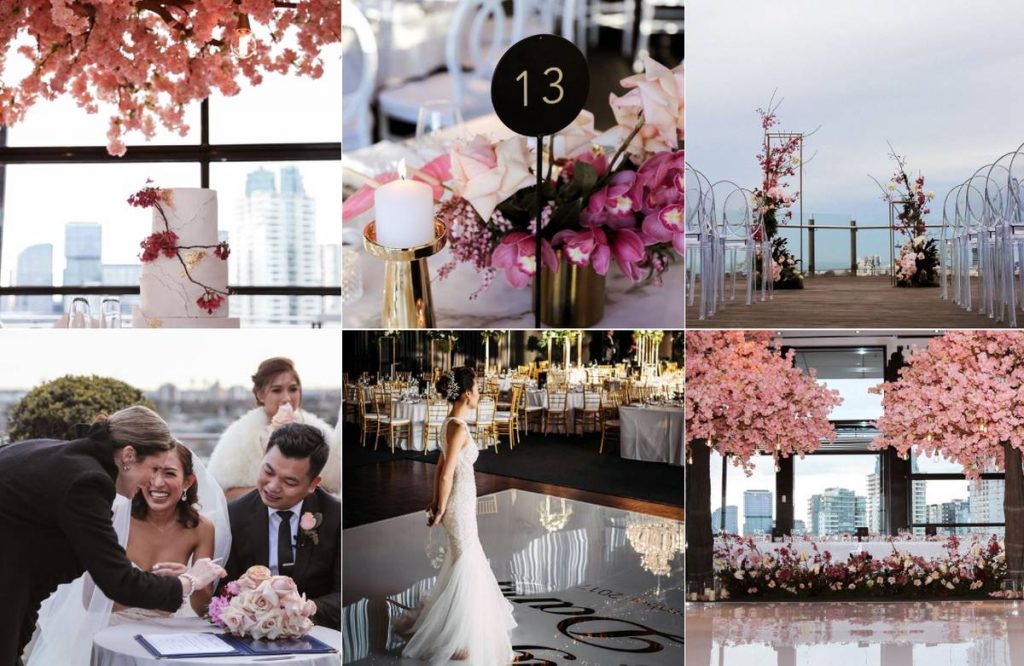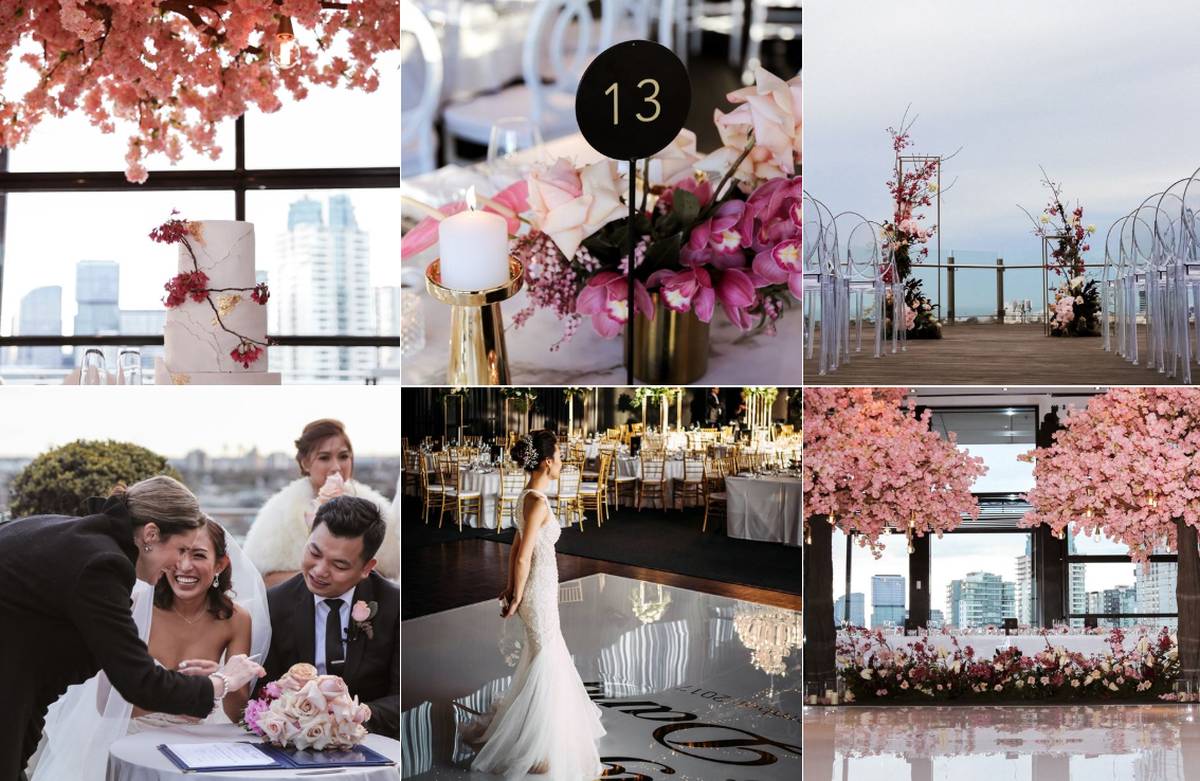 Melbourne
03 9498 5165
http://www.pinkstardust.com.au/
We can make your journey as wonderful and unforgettable.
Melbourne based planner, designer and coordinator are offering fresh and modern perspective to creating stylish weddings & events. We are highly organised, inspired to design spectacular, on-trend and amazing events. We strive to be creative and unique in our approach and provide that little stardust to make your event magical!
Our team at Pink Stardust ensure every client have peace of mind. We are friendly, approachable, and we take the time to get to know you. We provide industry knowledge and expert advice to deliver thorough planning and exceptional execution. Our genuine and professional service is highly rated by every client we have worked with, so you can relax, look forward to your wedding day, enjoy the moment and let us take care of everything.
Pink Stardust Events offers wedding packages to suit different cultures, styles, and budgets.
Enquire today.
SB Events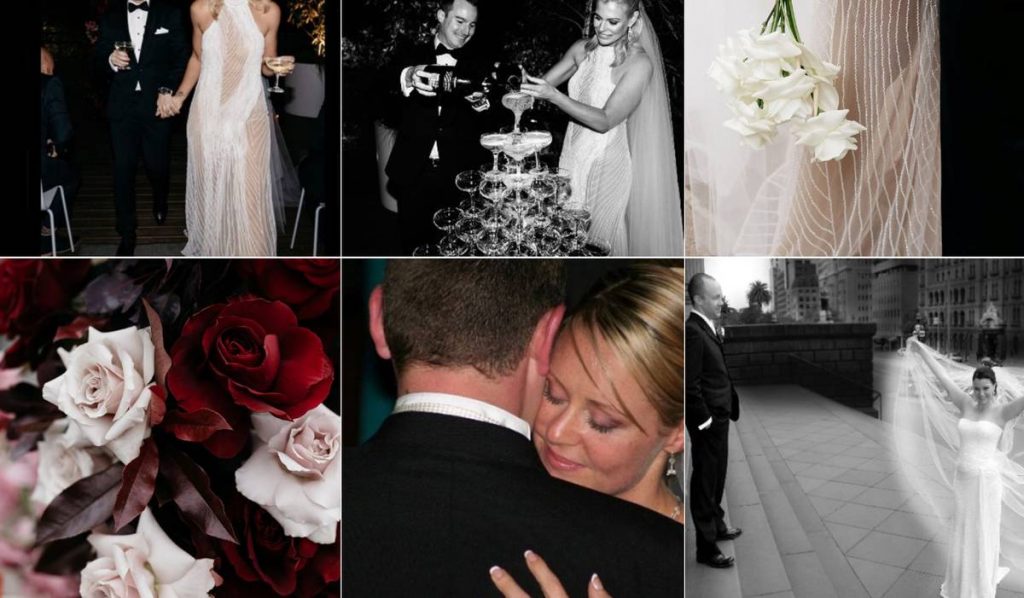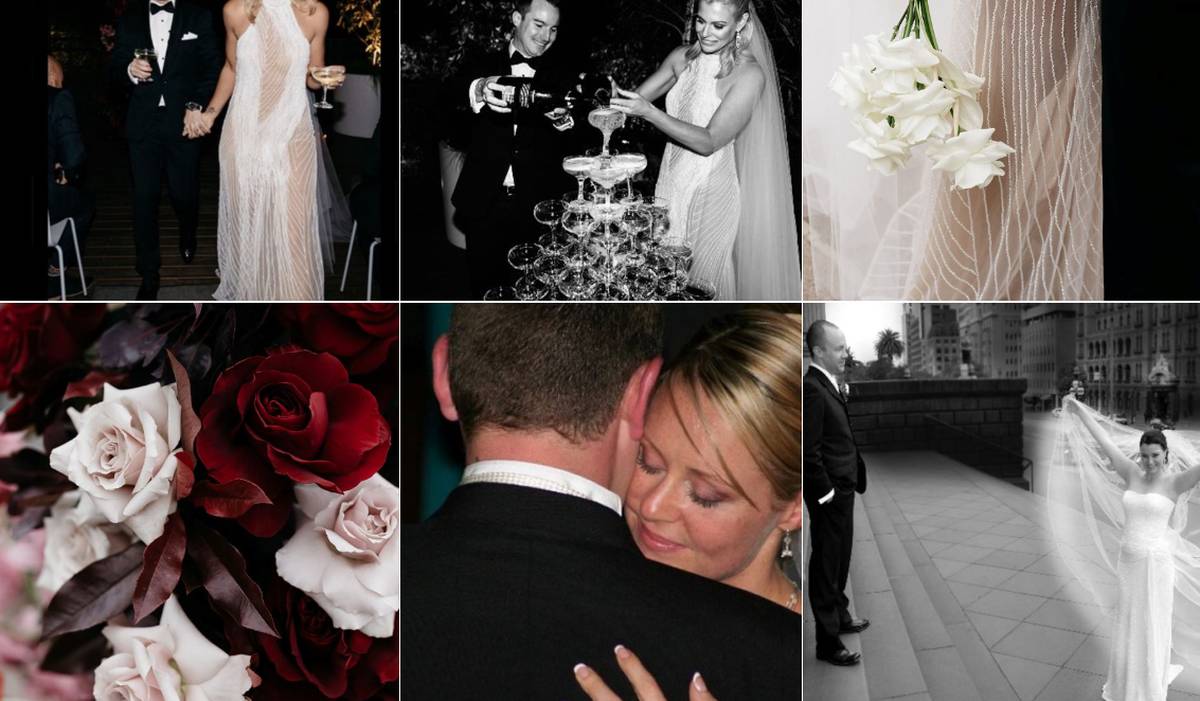 Melbourne
03 9498 5127
Let us take the stress out of your special day with our expertise in planning a creative, professional and stylish wedding
We begin your journey with a conversation that covers your vision for the dream wedding. We then work tirelessly to make your dreams come true.
Providing personal service incorporating our knowledge and expertise in event creation. SB Events can do as much or as little as you need, with experience in ceremonies, wedding planning, entertainment, styling and on the day coordination whilst adding style and flare! We can also assist with hens and bux parties and weekend get away's!
We look forward to hearing from you!
Events by Jacque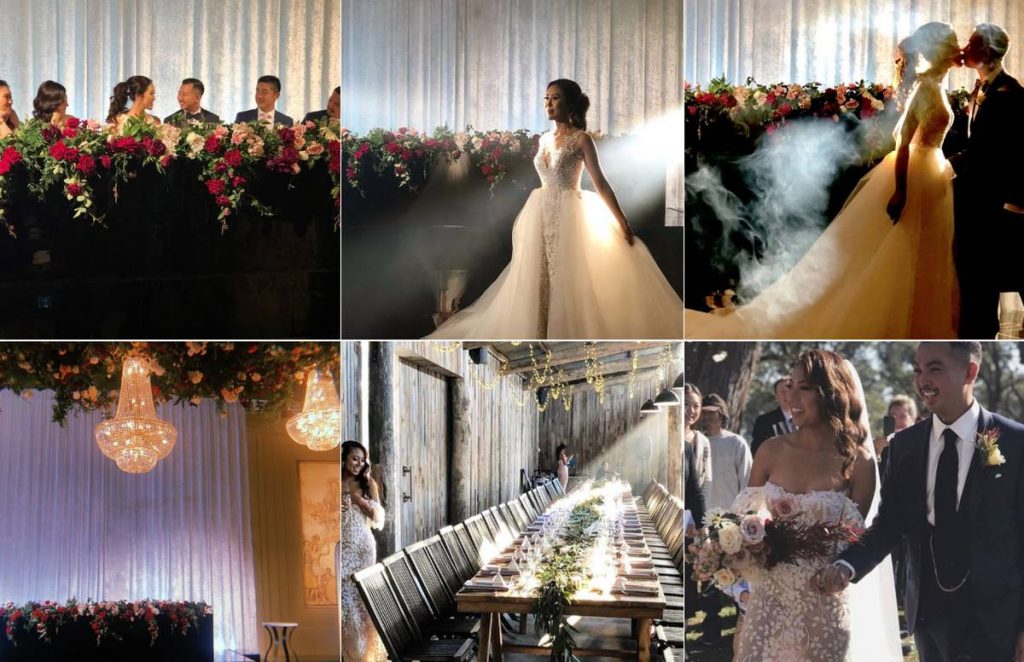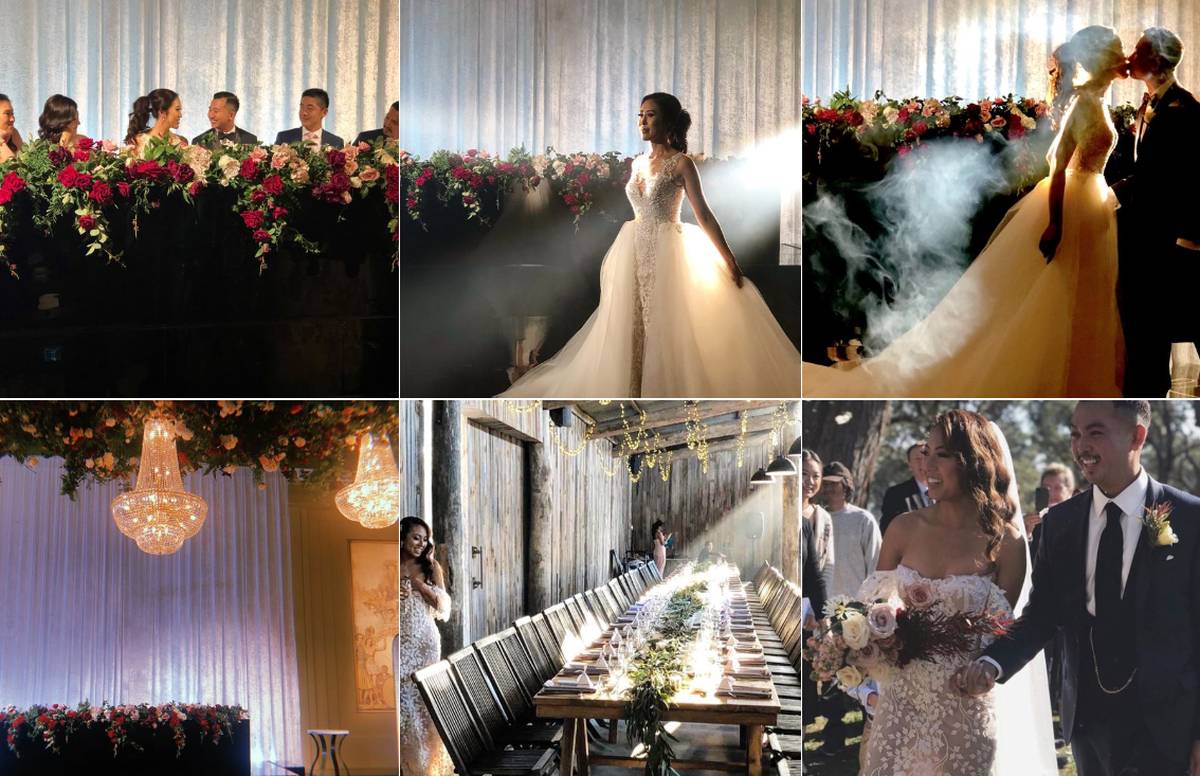 Melbourne, Yarra Valley, Mornington Peninsula and Surrounds
0402 370 786
http://www.eventsbyjacque.com.au/
A lover of all things weddings. Consider me your helping hand. Here to support and guild you, with years of experience
Events by Jacque is an experienced, professional business,  that provides a personalised service. Specialising in weddings, we can help with as little or as much as you need.
We offer the following services:
Event planning and organising
Event styling
Event set-up and pack-down
Event floristry
Prompt and continuous support throughout the entire process
Taking pride in our customer services, we chose to work with only the finest and most professional services. This ensures that you achieve your dream day/night.
Welcoming all budget types. We work with you to help bring your vision to life. Turning beautiful moments into  precious memories.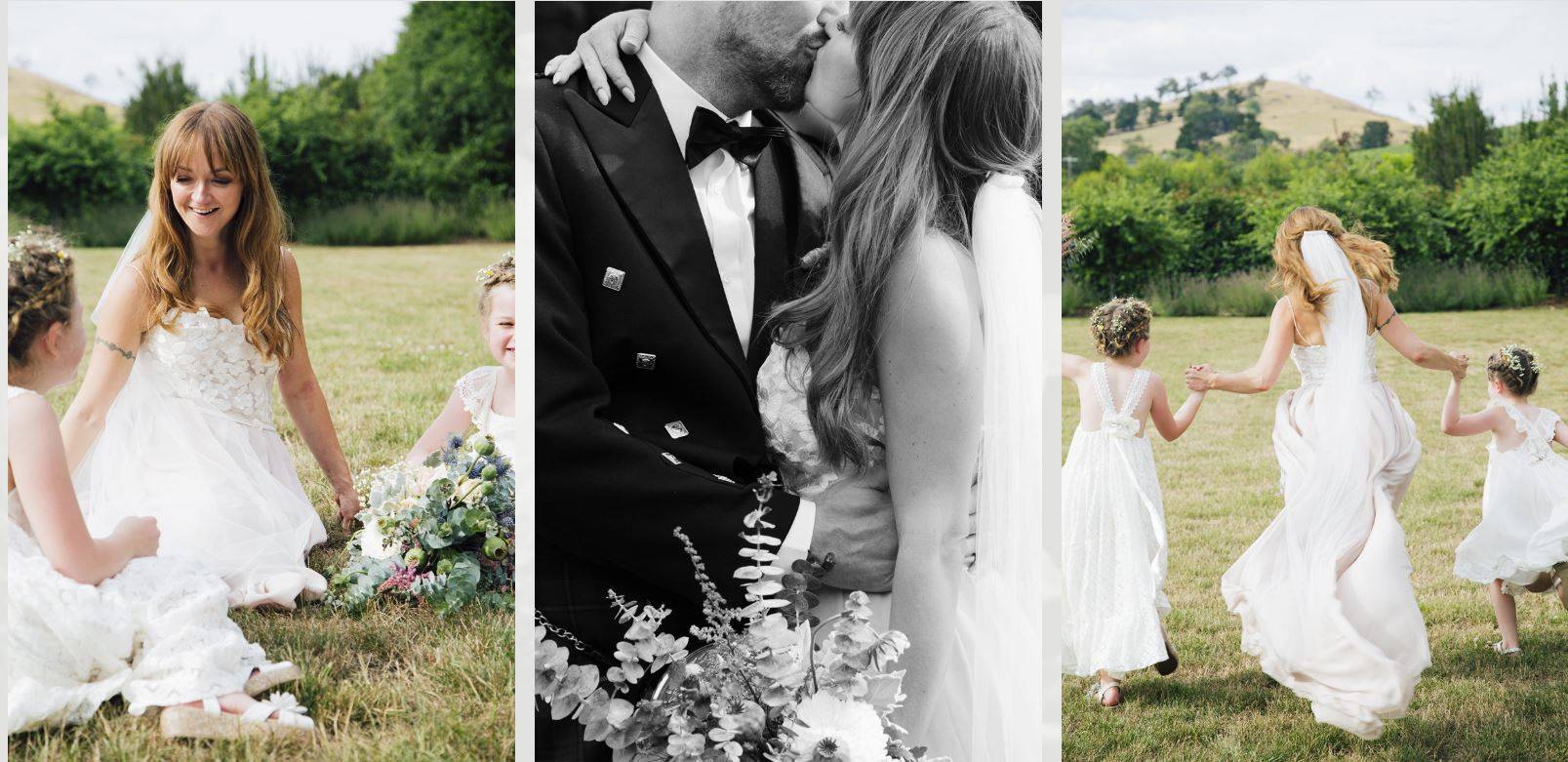 Valure Events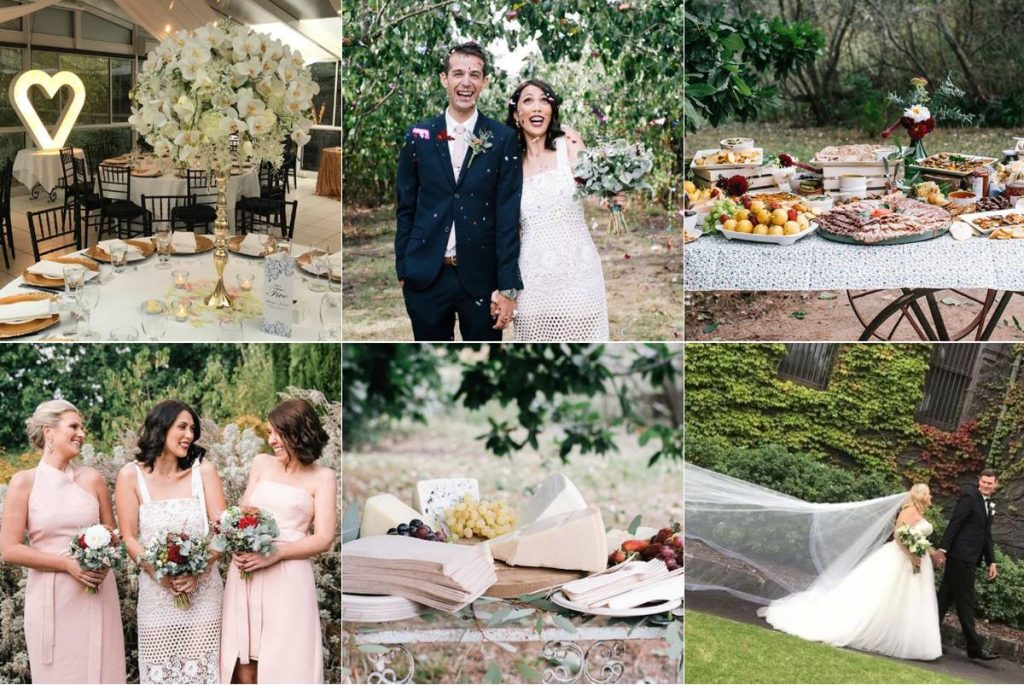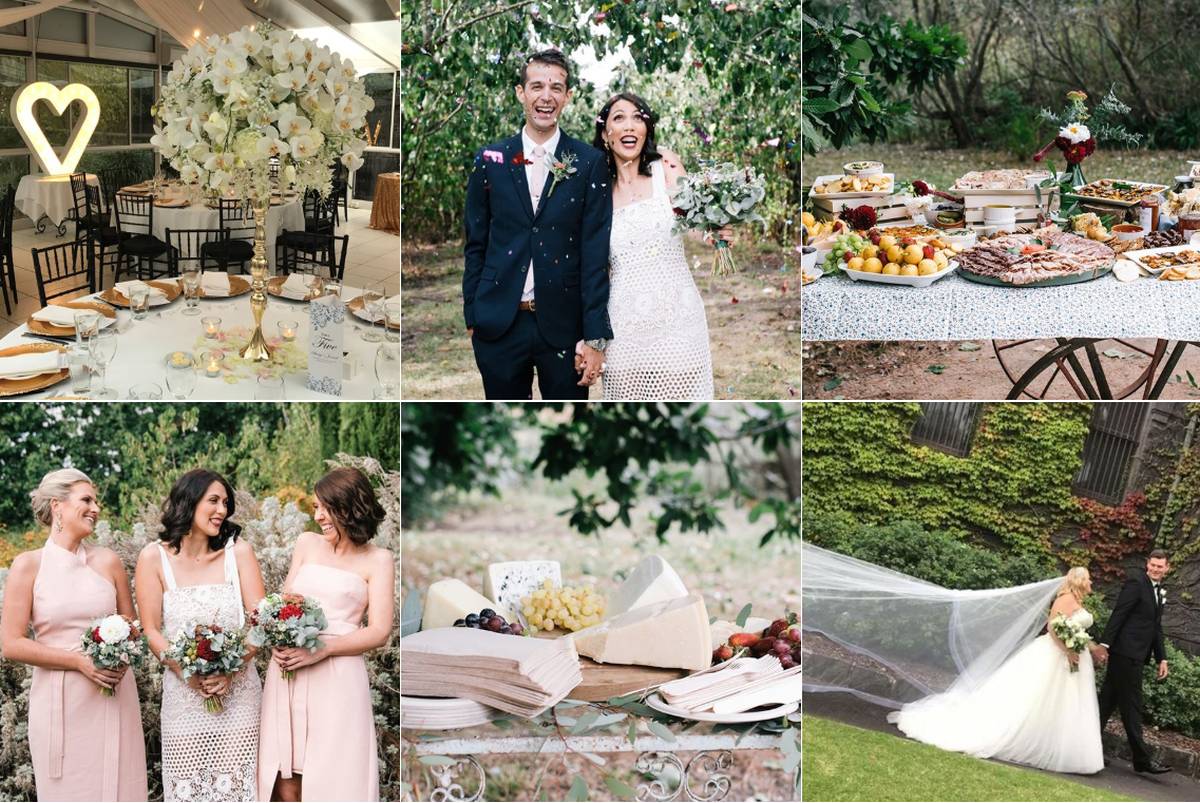 Melbourne , Yarra Vally , Mornington & All surrounds
03 9498 4621
http://www.valureevents.com.au/
Valure Events is a Melbourne-based wedding, event planning & styling service.
We completely love what we do at Valure Events! From wedding day management to styling, full planning service, partial planning, we can customise your needs to your own package. No two weddings are alike, so not one package suits all.
Just tell us what you envision, and we will bring it to life, and work tirelessly behind the scenes to get you the right supplier, within your budget, to deliver what you have asked for.  You will always be in control, but with the luxury of an event planner, you can sit back and relax whilst we do the hard work for you.
Please drops us an email or call to discuss your plans further.
Flower Of The Lily Events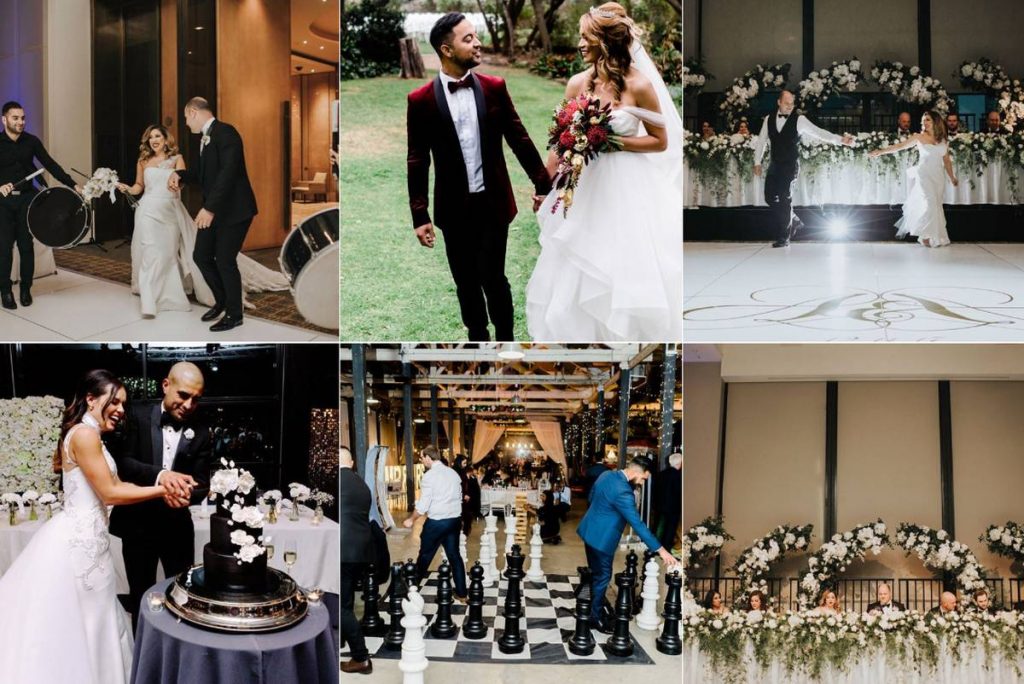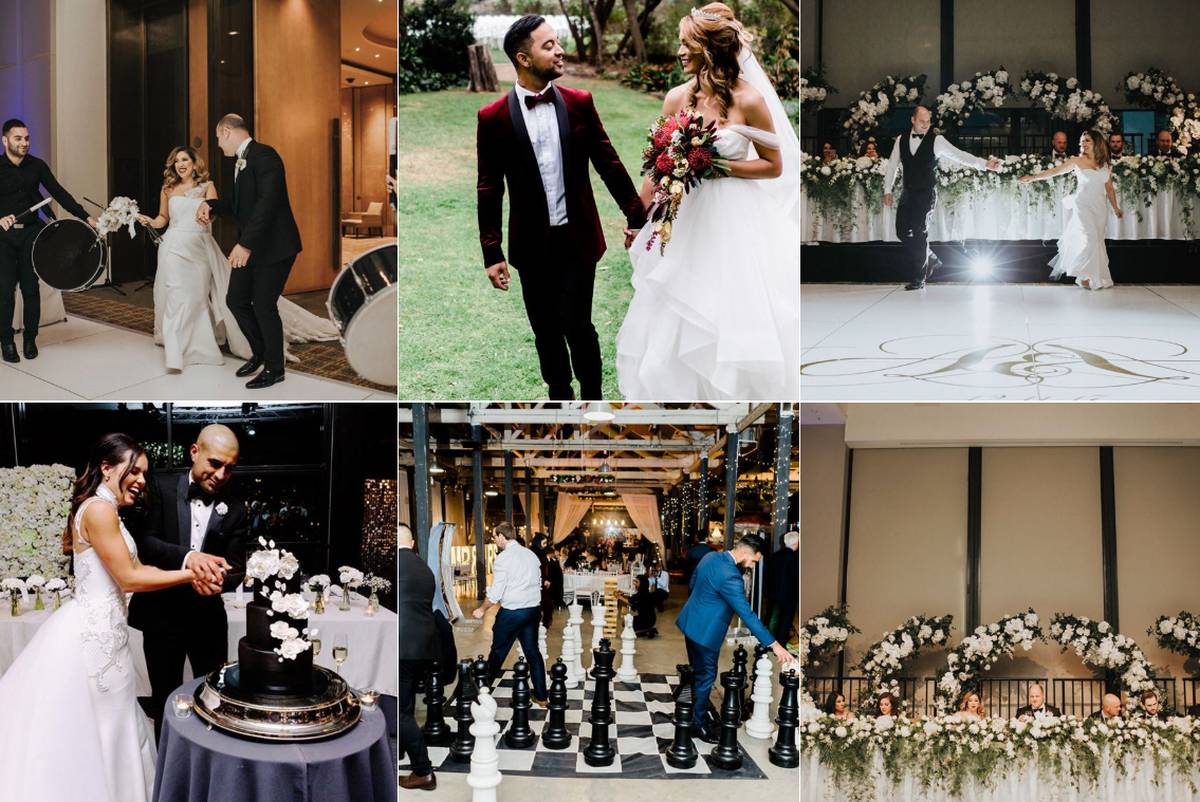 Victoria Statewide
03 9498 4159
Najwa and her team of planners will create, design, plan and execute your event with an end-to-end service.
Flower Of The Lily Events is a full-service event planning and production located in Melbourne. The Company's expertise lies in the planning and execution of high-end weddings, destination weddings, bridal/baby showers, bucks/hens nights and other social events. From a 10-person event to a 1,000 guest wedding, no event is ever too small or too large.
As the founder of Flower Of The Lily Events, Najwa Ercingoz has spent the last few years building many strong relationships with the best companies in the events industry in Melbourne. Najwa and her team of planners will create, design, plan and execute your event with an end-to-end service.
Our main focus is to understand our clients' vision and style. After an initial meeting, we will immediately begin tailor-making an event experience that will be unique to each of our clients. Our event planners will not rest until every detail is thoroughly thought out in order to create a magical environment full of unexpected moments. Our goal is to have your guests walk away from your event bringing home the memory of a truly unique experience.
Flower Of The Lily Events doesn't just throw parties; we plan and produce very special events. Don't be surprised if some of our work goes unnoticed. When the event planning creation is meticulous, and the event production is seamless, it's almost invisible. We prefer to remain behind-the-scenes so that YOU sparkle in the spotlight.
Please contact us to discuss how we can help you with your next event.
The Super Styler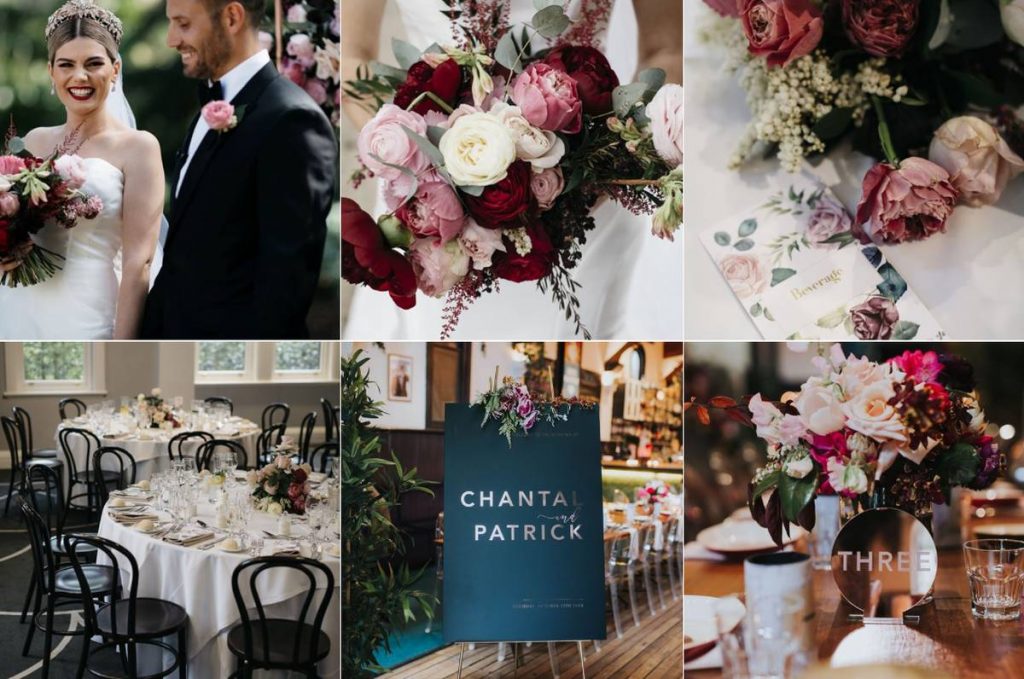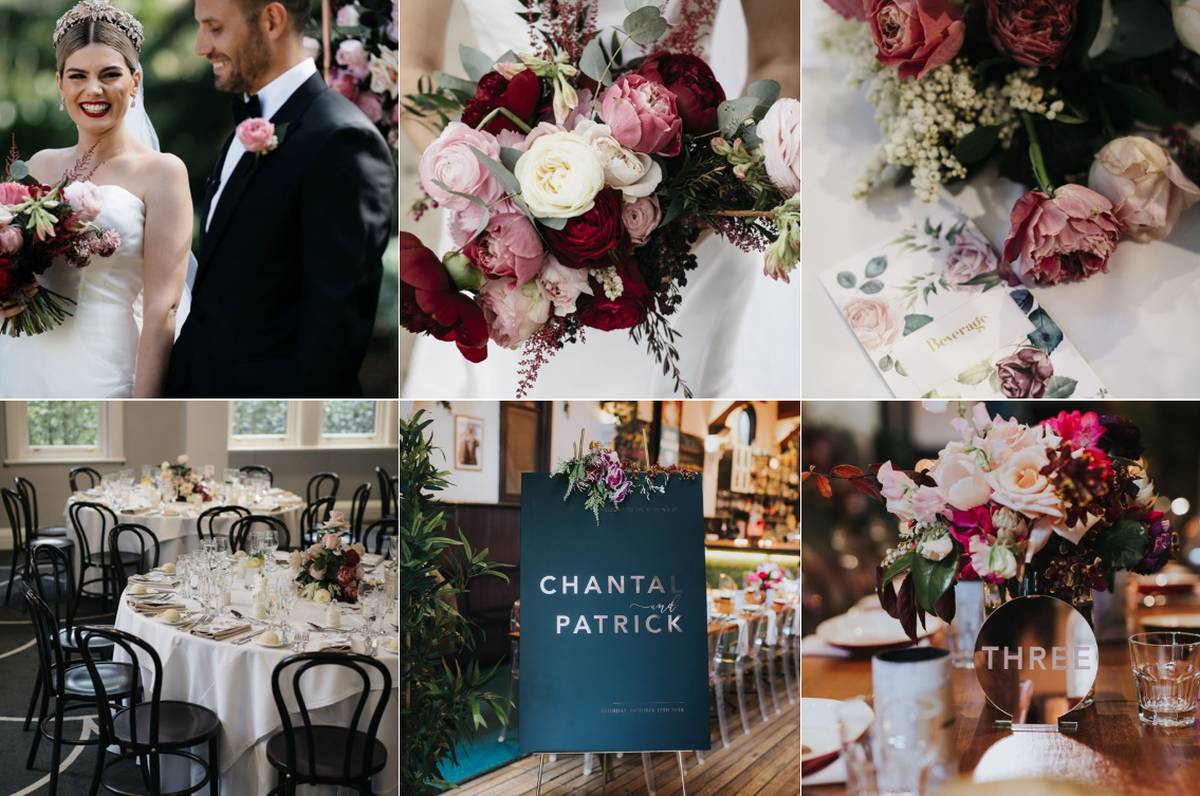 Melbourne
03 9498 4409
https://thesuperstyler.com.au/
The Super stylers is a wedding planning and styling studio with a flair for pulling together simple, yet truly spectacular events.
Whether you need your wedding planning from start to finish, styled or maybe you just want a little creative direction.
Here's how we roll…
FULL EVENT PLANNING STYLING
We'll take the lot! For clients who would like us to be fully engaged in all aspects of the design, styling
and event coordination process, this one's for you.
PARTIAL EVENT PLANNING STYLING
For clients who have made progress on their own, but now need some help with either styling or planning to pull it all together.
DAY-OF SERVICES
For clients who need event day assistance so they can sit back and relax on their special day.
HOURLY STYLING CONSULTING
For clients who have it, all planned out in their heads but need artistic direction, advice and access to resources.
NEON LIGHT HIRE
Our Neon Light Up Lights are definitely a must have for any event. They have the 'WOW-factor' that lifts events to a seriously awe-inspiring level. We have just received our first drop—one that reads 'Love is all you need'. It's a whopping 1.5 x 1.5 meters! It is fun yet elegant, and it will definitely impress your guests. Our lights are available for hire individually or are inclusive in some of our packages.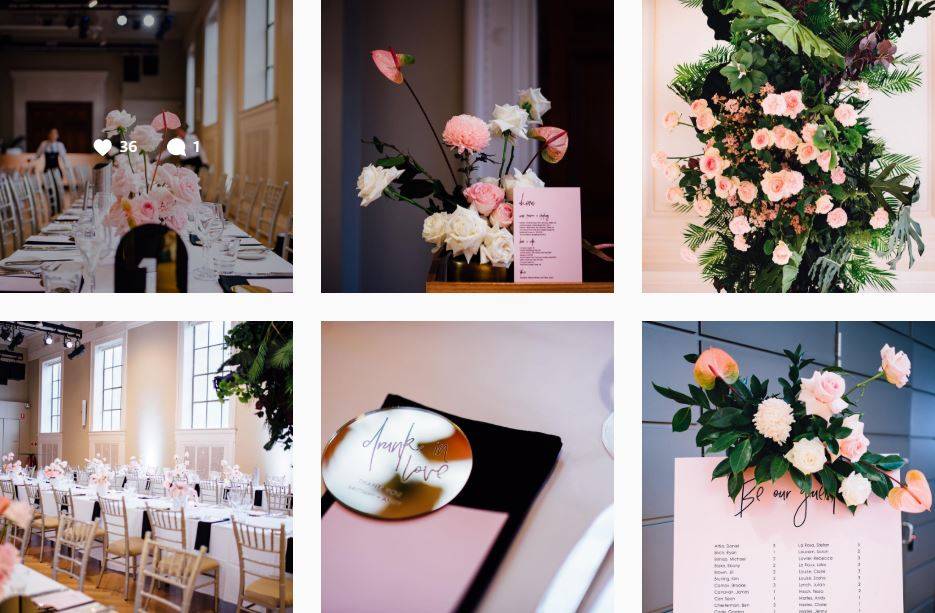 Wallflower Events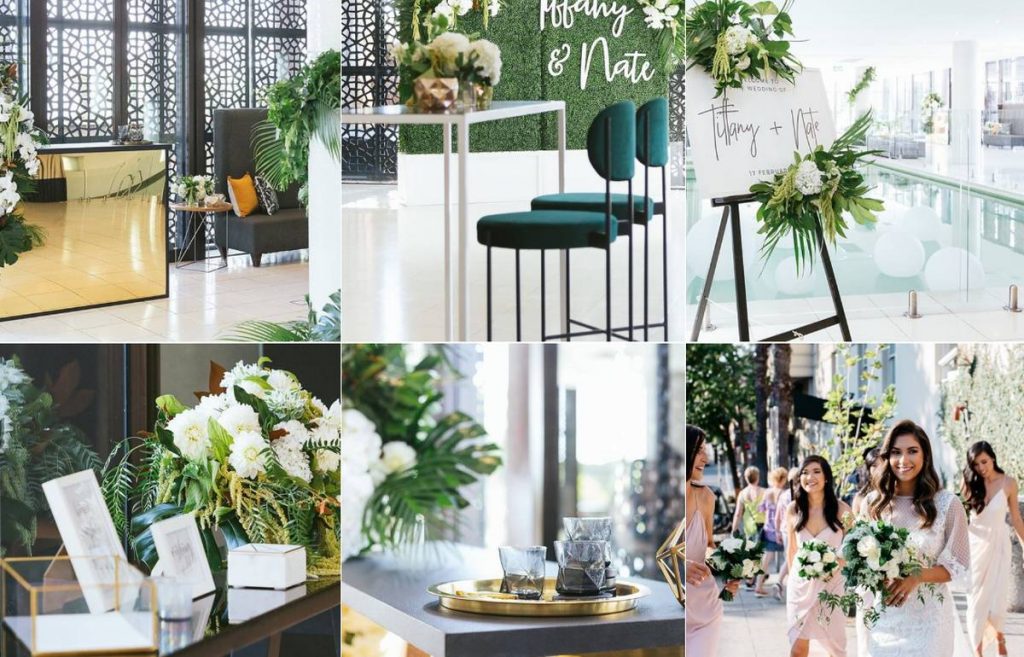 Victoria
03 9498 4623
http://www.wallflowerevents.com/
If you're hosting a wedding, you should actually get to enjoy it.So we're here to make the process easy - call 0438 558 039
Wallflower Events - wedding planning, styling, floral design & more.
We have been producing & creating bespoke weddings for 10 years and some!
Whether you-you need a hand planning one element or more we are the business. When it comes to everything love weddings, we dream with our clients.
Perhaps you may need some ideas for styling & decorations, planning your entire day alongside you both, or just whipping your suppliers into a shape closer to the date & ensure everything runs smoothly on the day - Wallflower Events are there for our clients in whatever capacity you desire!
We have been helping brides for 10 years, so we have that edge. We DO not copy other suppliers but pride ourselves in creating something unique to each couple.
We design & create inspiring weddings that have a contemporary edge and have a real passion for everything gorgeous! No two couples are the same, so no two weddings should be the same! Our pet hate is seeing the same old wedding, done over and over again.
No cookie cutter weddings here!
Whether it's a modern affair, a country style wedding, a beautifully sophisticated celebration, intimate dinner or larger cocktail party, we will work with you to create and co-ordinate a flawless wedding with every detail considered and idea explored.
Wallflower Events is here to dream with you, but also make it happen.
Please contact us for a free chat, coffee & laugh or cry over your our wedding journey so far.
Space Crush Events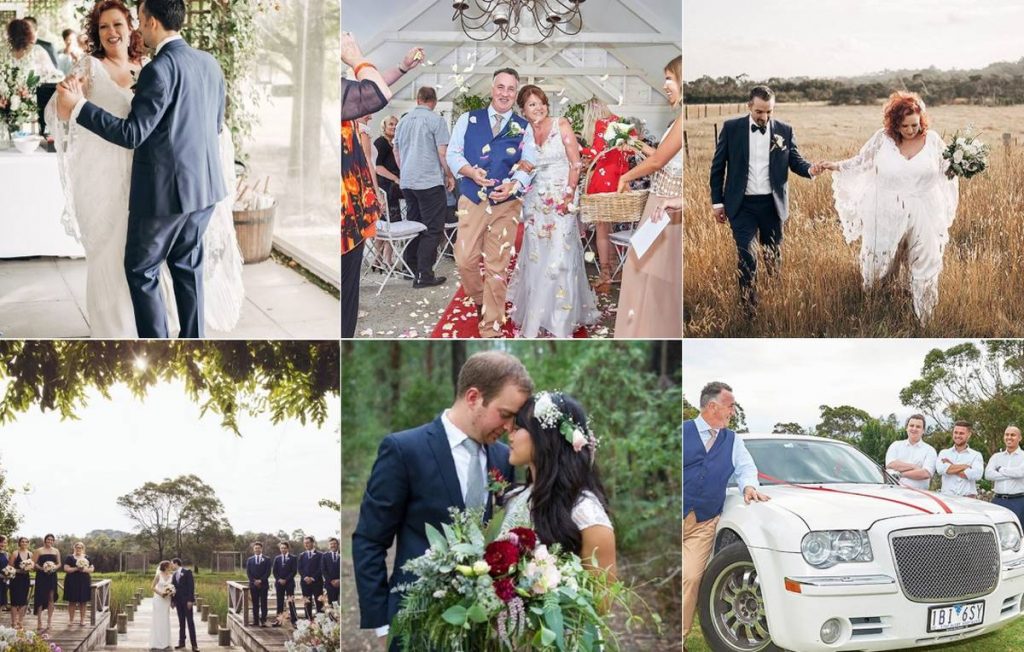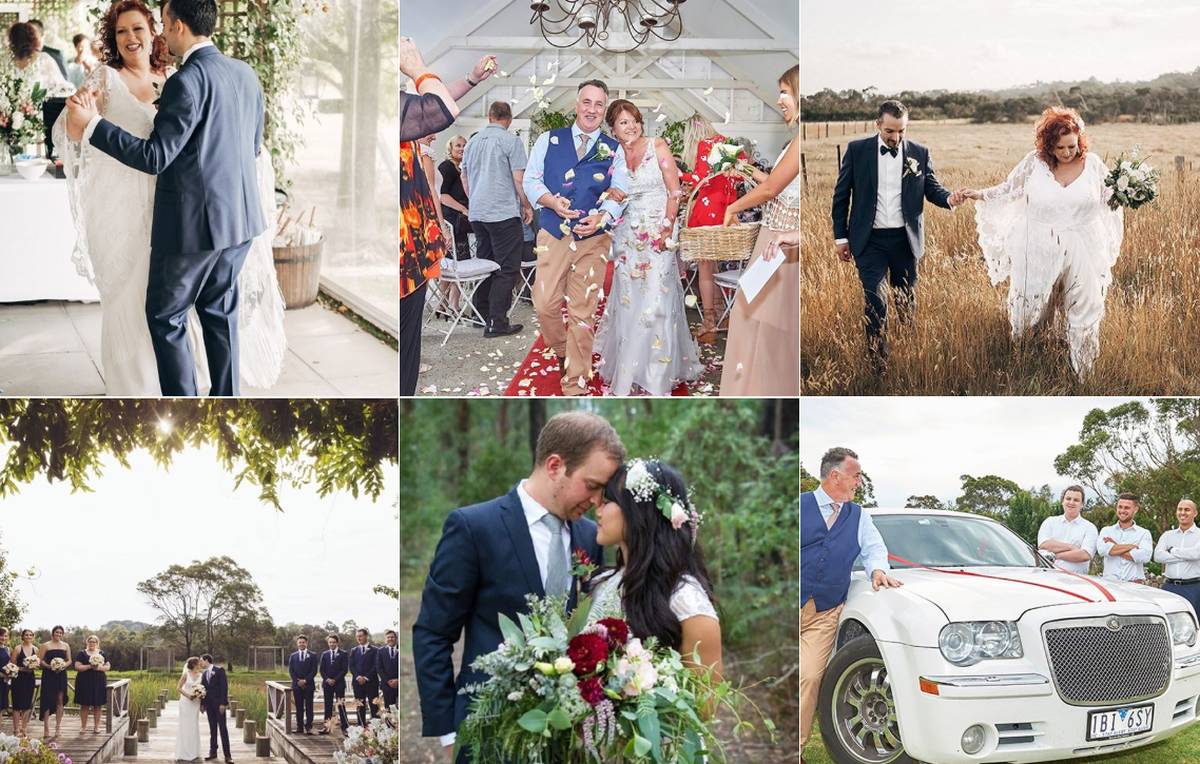 Frankston
03 9498 4286
https://www.spacecrushevents.com.au/
Short & Sweet Weddings - All of the Fun, None of the Fuss! An affordable alternative to achieving your dream day.
Achieving a personalised, sophisticated wedding without spending the average $65,000 couples are facing today, can definitely be a challenge.
We create your forever day, with relaxed short & sweet weddings, and at a fraction of the cost of traditional weddings.  Our unique concept offers our couples full package weddings of between 2 - 5 hours in total, including your ceremony and a choice of mini-reception options.  We have taken all the best bits of a Pop-Up Wedding and left the limitations behind!  Our belief is just because it's short & sweet, does not make it any less your very own special day.
We have negotiated packages at a choice of beautiful venues of outstanding natural beauty, many of which are highly sort-after wedding venues generally out of reach for the budget conscious couple.  You also receive your celebrant with personalised vows, an award-winning photographer, a gorgeous bouquet of choice and buttonhole for your groom. We then provide a beautiful mini-reception to celebrate with your guests, from nibbles and a toast, right through to substantial canapes.  If it is a sit-down reception you desire, some of our packages can be upgraded to include this option (venue dependent)
We're also flexible to suit you - if you have services of your own that you'd love to use, that's ok.  We can include as little or as many professionals as you need.  You can also bring in any additional styling that you like; we'll help to bring it all together for you on the day.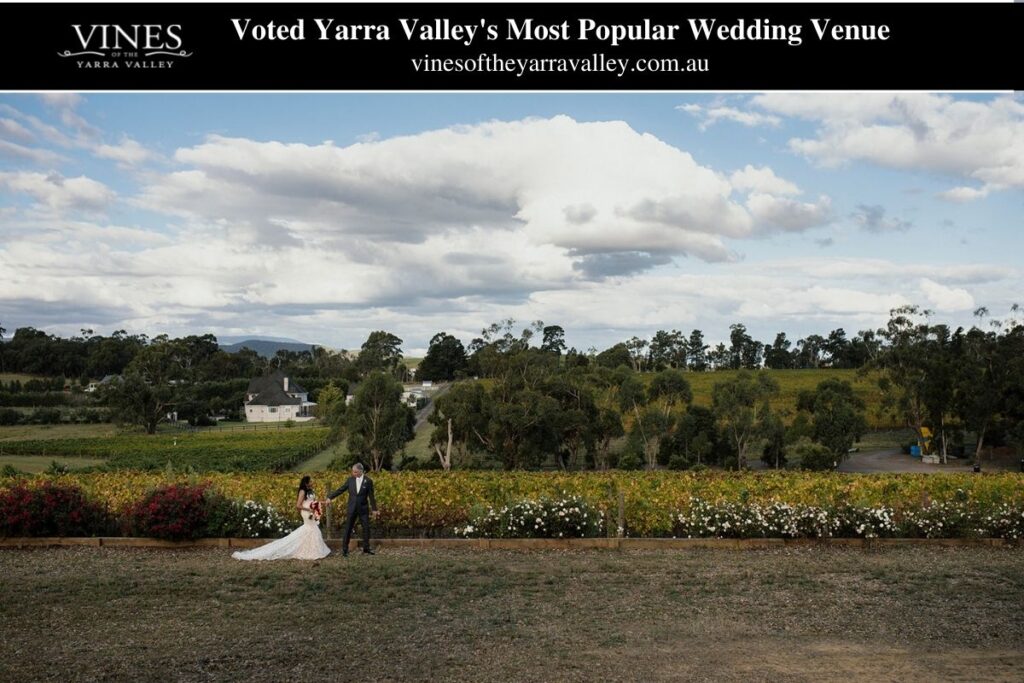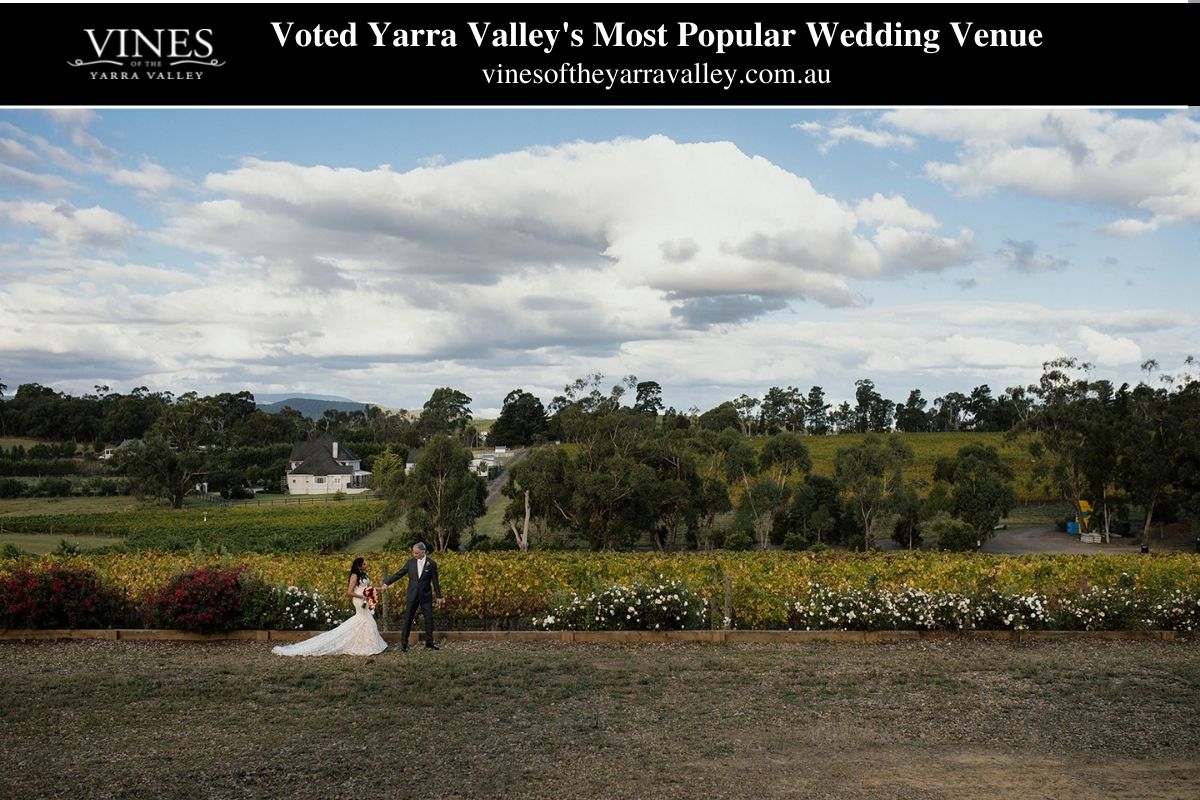 Visit us on Facebook and our website (which will be changing to a new Short & Sweet website soon), and contact Lisa at SCE for an e-brochure on all of the inclusions and details.  We look forward to creating your unforgettable Short & Sweet wedding soon.
Keepsake Weddings & Events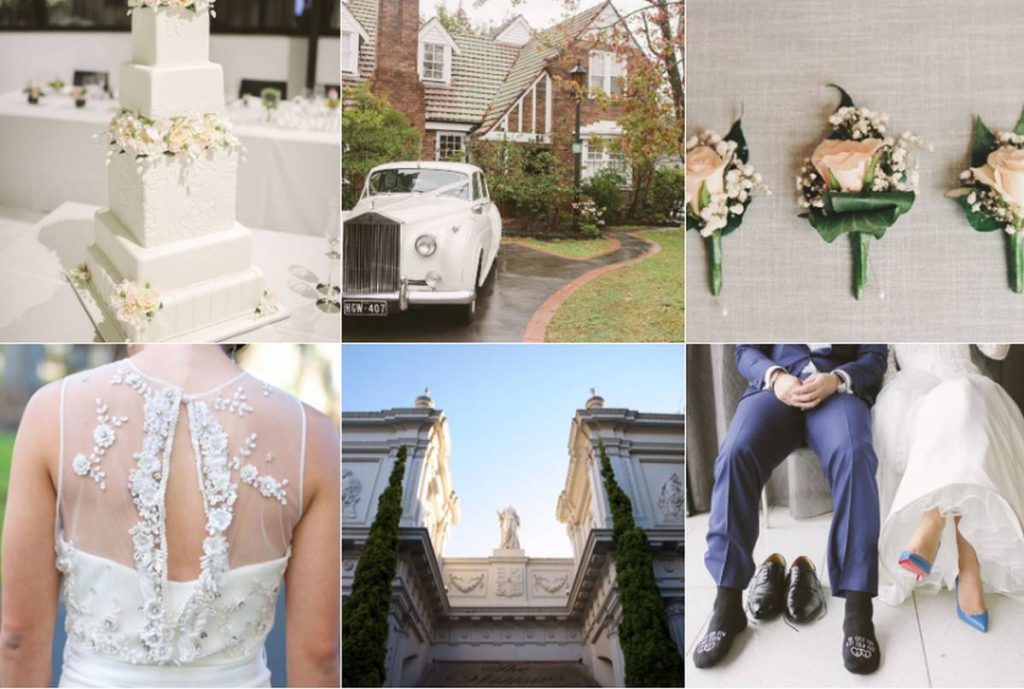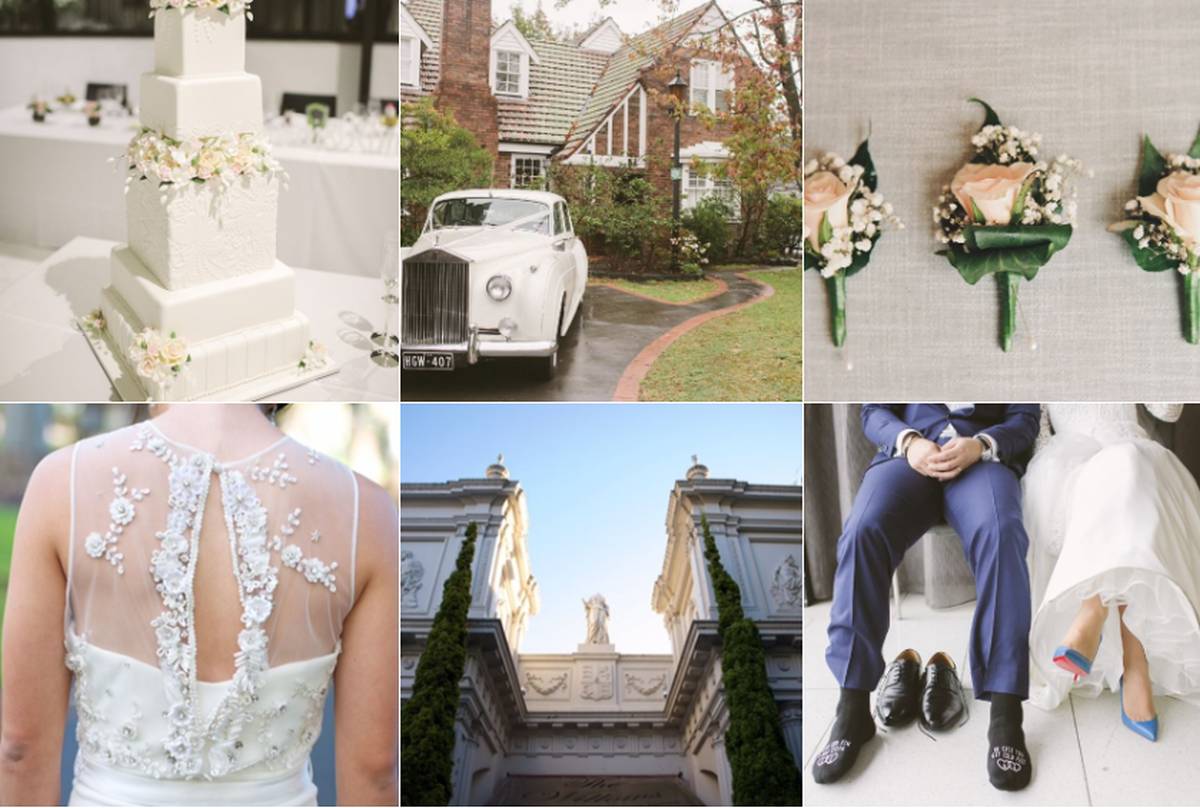 Victoria Wide
03 9498 4137
http://keepsakeweddings.com.au/
We are a Melbourne based business specialising in the planning and co-ordination of weddings and events
For the most important events in your life, we believe it is important to have the party be a perfect representation of you!
If you know what you want or want to let your creative juices flow, let us do time-consuming (and boring) ground work for you.
Experienced in organising complicated, multi-venue weddings as well as traditional and non-traditional Asian tea ceremonies, there is no event too hard for us!
From finding your perfect venue and suppliers to ensuring your day goes off without a hitch, we can help!
Event Management by Alex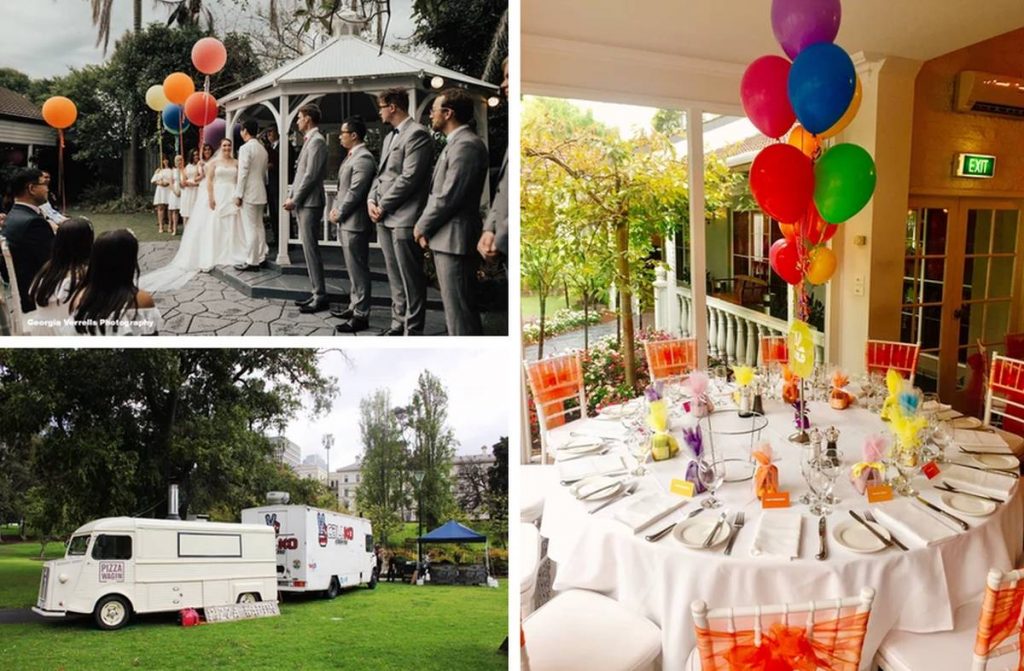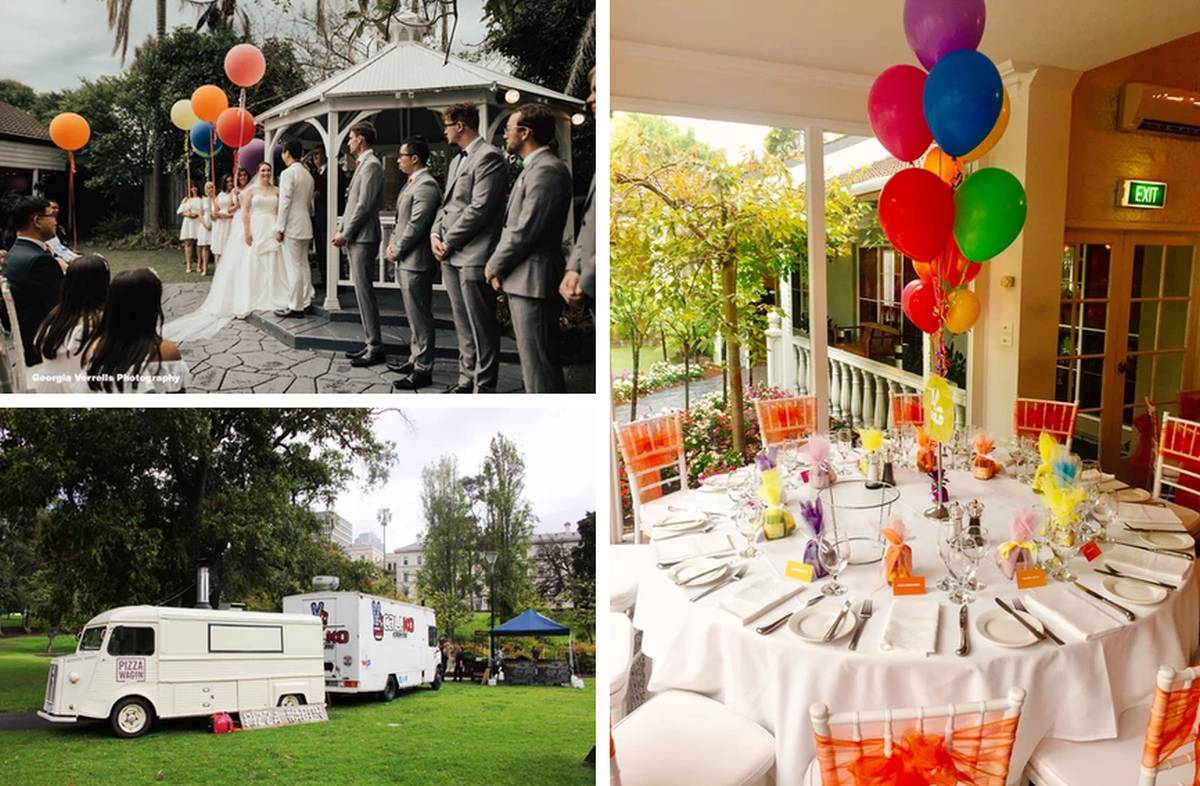 Melbourne
0434 991 570
https://www.eventmanagementbyalex.com.au/
Event Management by Alex is your go-to wedding planner & stylist.
Dear bride and groom,
My name is Alexandra, and I am the proud owner of Event Management by Alex - a platform which combines my two passions, weddings and styling.
My vast hospitality experience began in London, but my choice of residency was always going to be Melbourne, the true heart and soul of my two passions. Not only specialising weddings, but my creativity also expands into corporate and private events.
Please see below my services:
Wedding planning (full involvement or just shadowing your planning)
Wedding Styling (helping you style the venue, table setting,  all the final touches you need before opening the doors to your guests)
Wedding coordination (you enjoy your wedding, and I will do all the nitty gritty like supplier supervision, table setting, all the details that you have carefully planned and you need someone to execute them - that's me!)
Food Event Management:
Food Styling & Fine Tuning the Catering Presentation for Garden Weddings
Grazing stations - get your favourite ingredients in a mouth-watering presentation
Themed picnics (Proposals, Hen's Parties, Baby showers or Birthdays)
Food Truck Weddings - be different! why have only one food style?
Bar and soda station - wether is Prosecco time or a selection of soft drinks, well presented and served to your guests; I'll accept the challenge!
Send me an email and let's talk. I would love to meet you.
Katie Zac Weddings & Events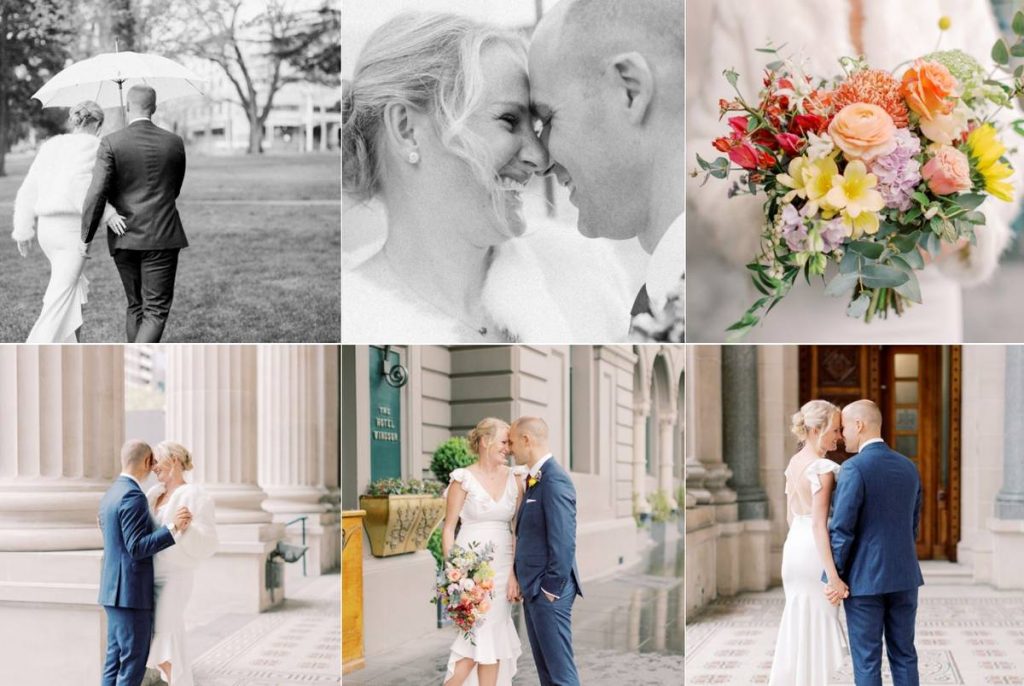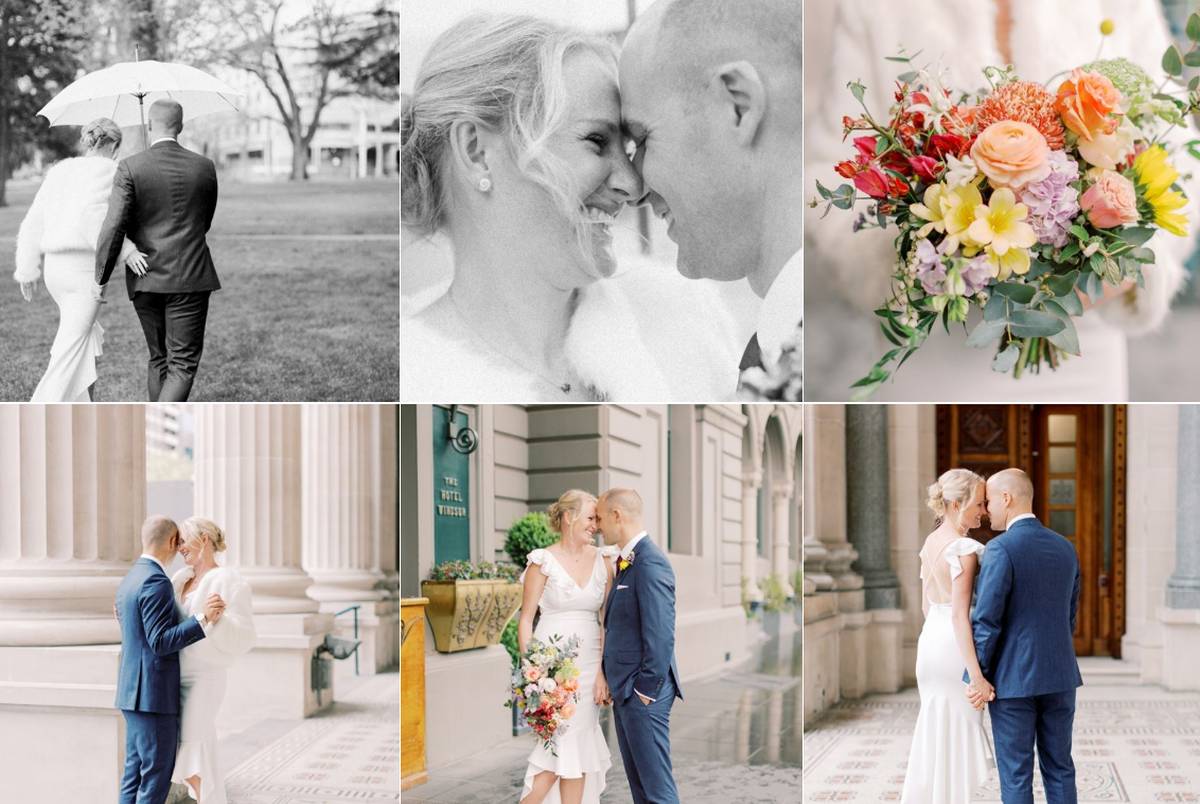 Victoria Wide
03 9498 4720
http://www.katiezacevents.com/
Allow me to make your wedding day incredibly beautiful and magical. Specialising in Styling and Planning to perfection.
Allow me to take care of all the elements of your wedding, to let you live in the moment and enjoy being Engaged!
As an accredited Wedding Planner, I am here to take all the stress away from you and provide you with an exceptionally organised and immaculate styled day.
Services Provided are:
Wedding Planning
Wedding and Event Styling
On the Day Coordination
All packages can be customised depending on your needs and the size of the event. Email me today for a more detailed package listing.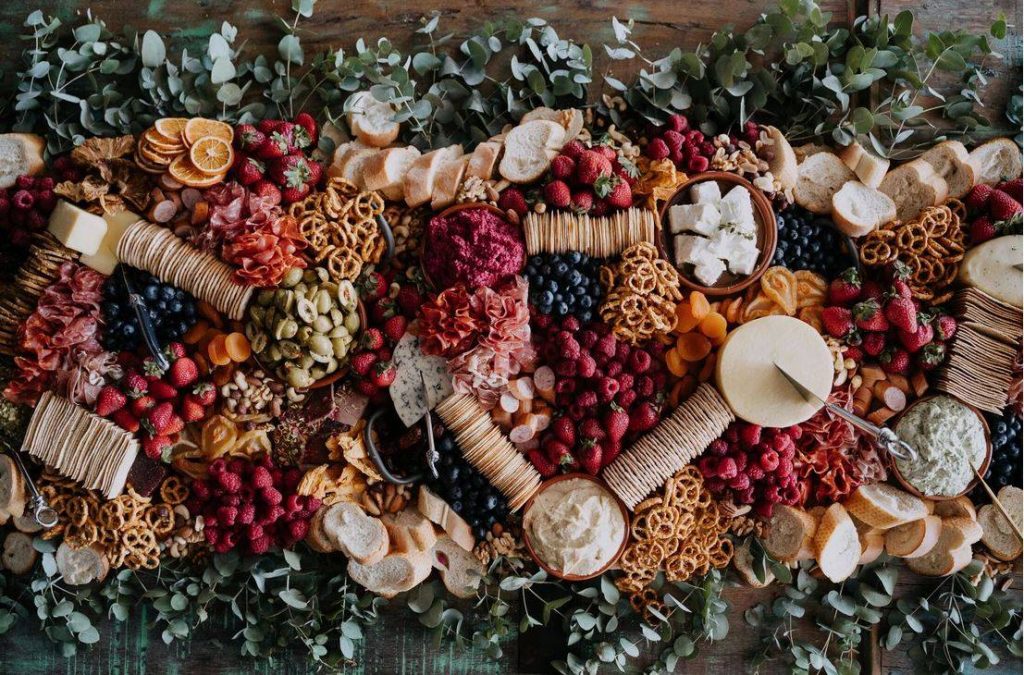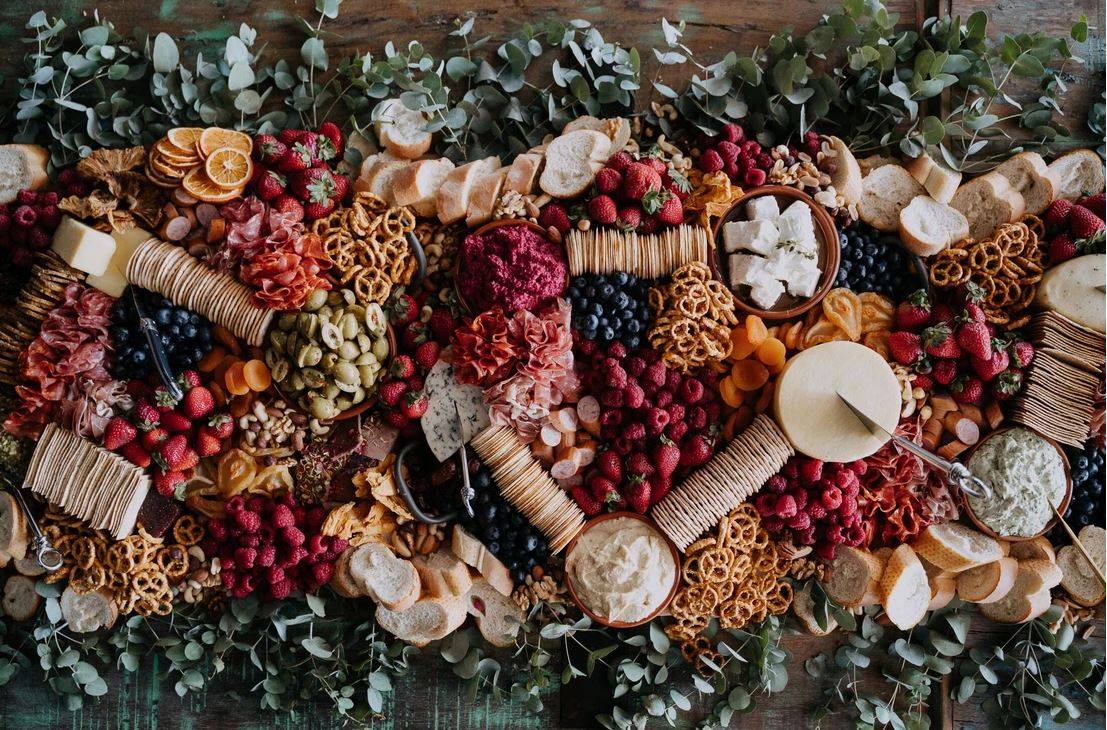 Harper & Grace Designs - Wedding Planner / Floral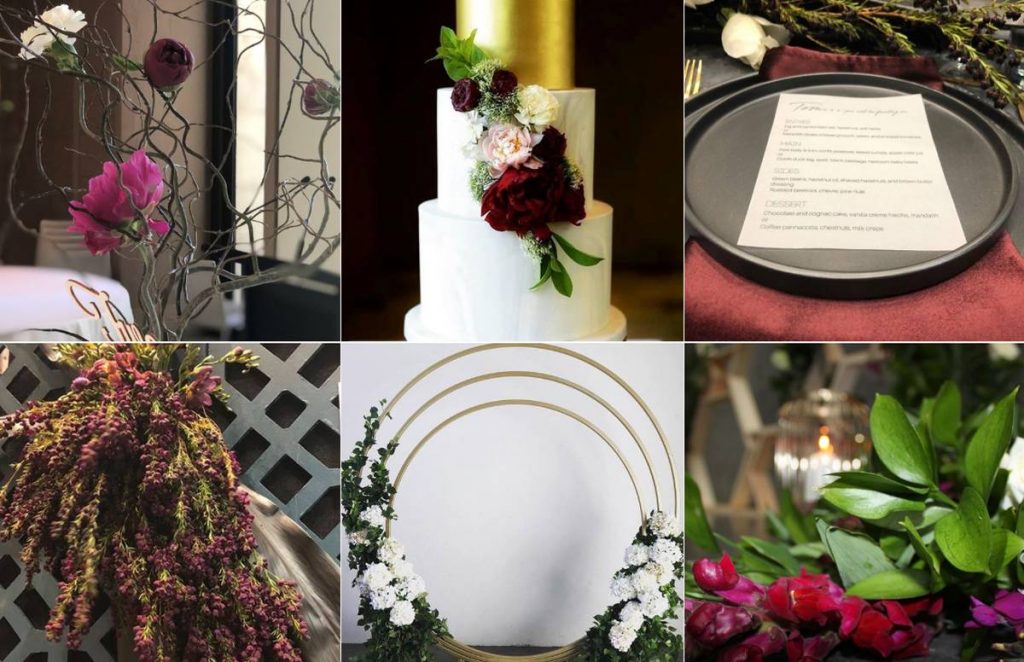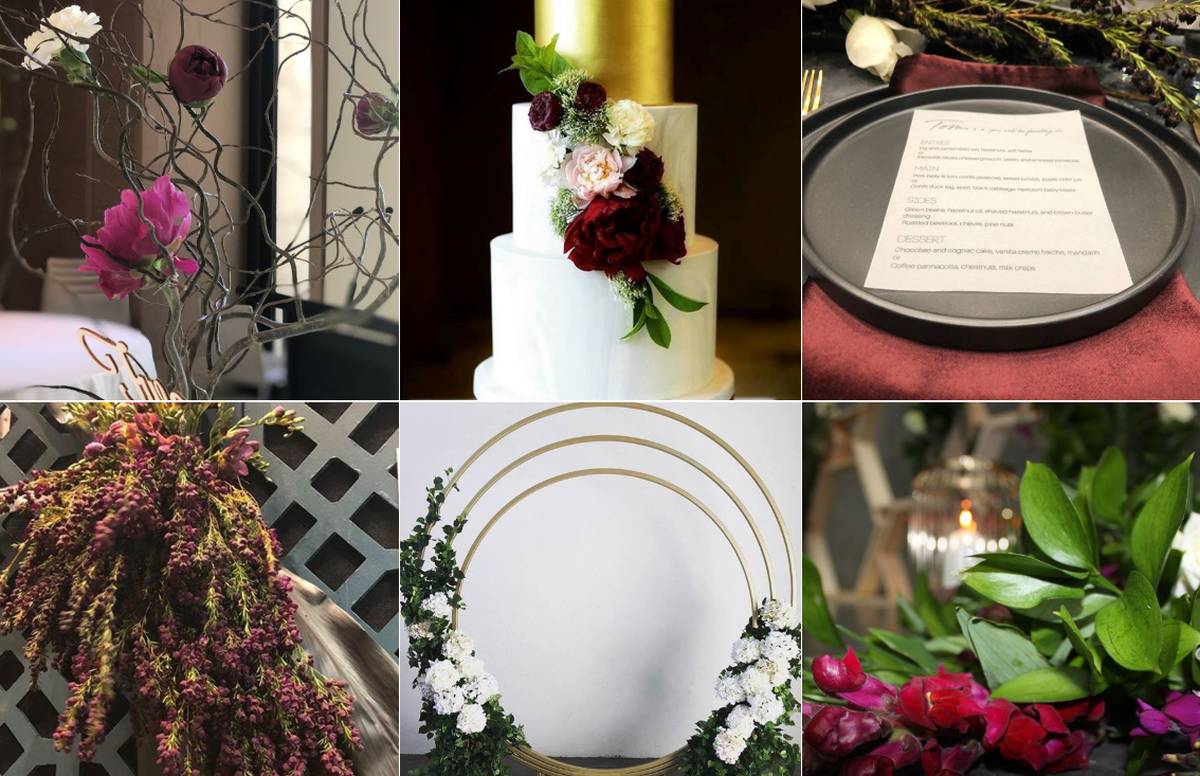 Melbourne, Yarra Valley, Mornington and Surrounds.
03 9498 3917
https://www.harpergracedesigns.com/
Weddings allow us to take a moment, crack open the champagne & celebrate!
Harper & Grace Designs is a bespoke Melbourne based event management company that works to bring visions to life and creates weddings to remember.
We offer it all! From creative concepts through to event planning, logistics, and on the day event management and styling. We offer a range of packages to suit your needs.
Just a Little Bit
You have everything organised, all you need is someone to bring it together. We will manage any suppliers as well as providing on the day styling and those finishing touches.
A Little Bit More
Feeling a little overwhelmed and not sure where to begin? Let us help you bring your ideas together into a comprehensive wedding design. We will create a tailored proposal connecting you with suppliers, venues and an overall styled look that you can then bring together.
The Whole Thing
You want it all! The creative design concepts, management of venues and suppliers - and on the big day, you want to know that everything has been looked after and styled to perfection.
A Floral Affair
We love flowers; they're kind of our thing. From bouquets, garlands and table arrangements, we can look after all of your floral needs.
Make it Personal
Harper & Grace Designs can work with you to create a bespoke event package, making sure you have exactly what you need to make your wedding day as unique as you are.
Speak to us about your upcoming engagement or wedding!
Serenity Wedding Planning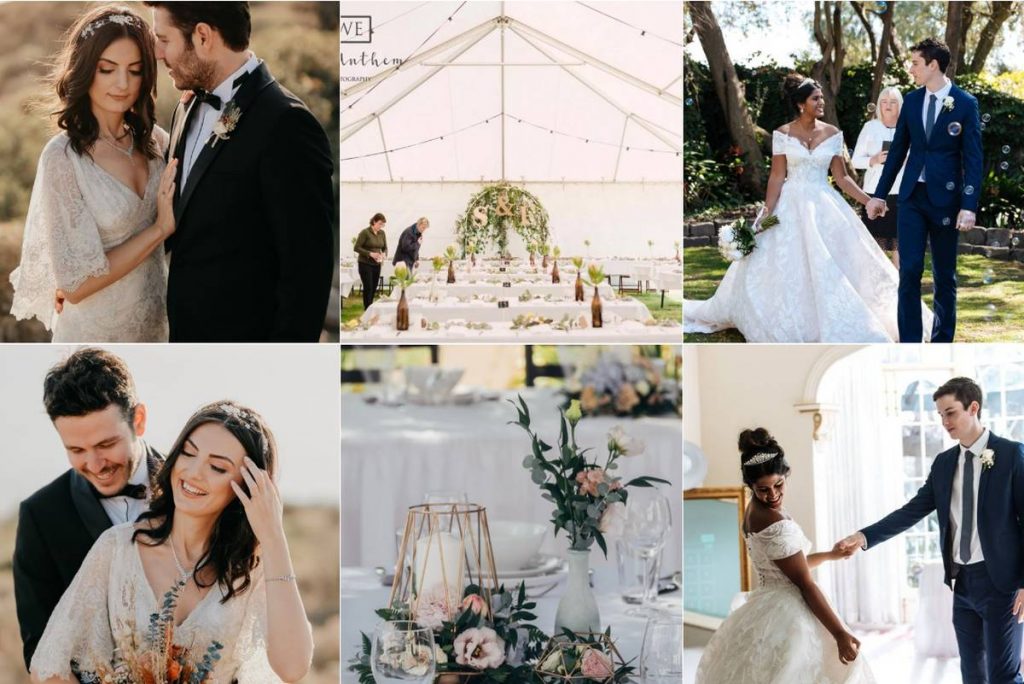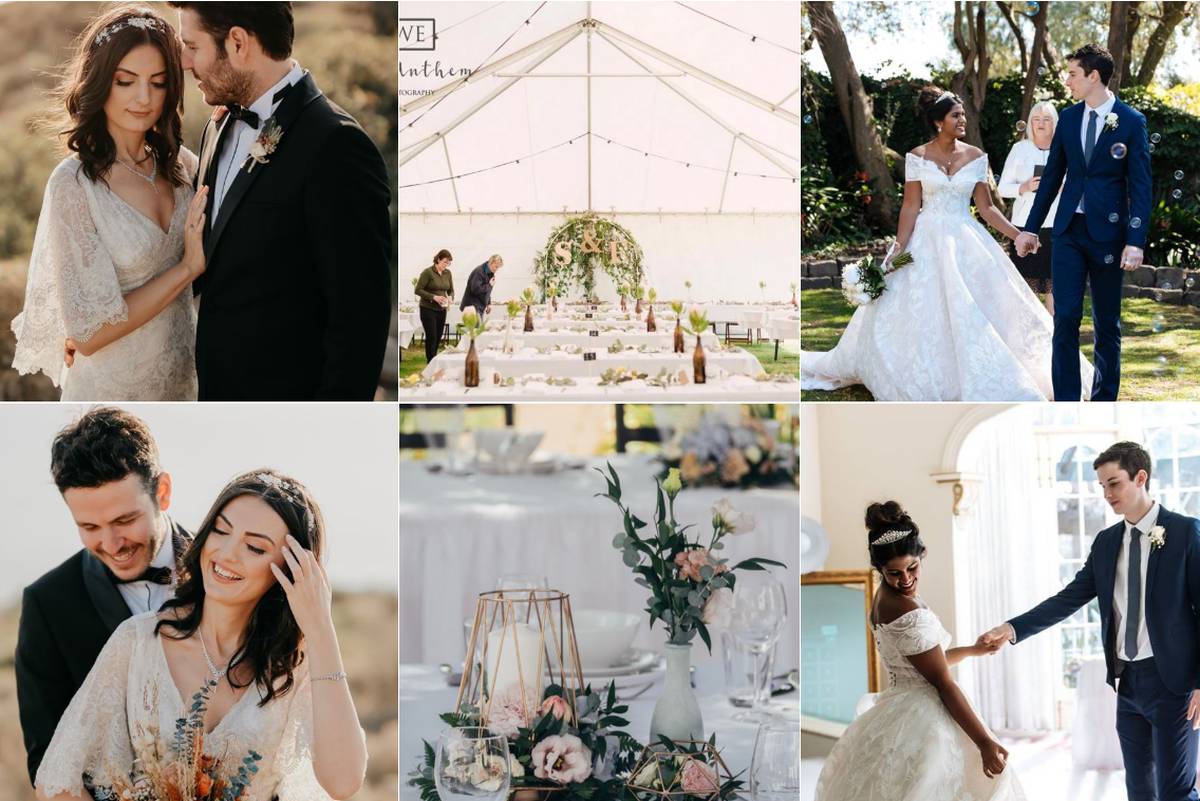 Melbourne and surrounding areas
03 9498 5479
https://serenityweddingplanning.com.au/
Creating Stress-Free Weddings For Couples
Planning your wedding is extremely stressful, and there is so much that is involved that sometimes you can forget about the little things till either the last minute or its too late.
With Serenity Wedding Planning, I can help you get the guidance and assistance you need to make planning your wedding smooth and enjoyable.
Here are just some of the things I help you with so you don't have to worry about it.
Budgeting and helping you stay within your budget.
Sourcing Venues and Suppliers
Styling
On the day coordination
Unlimited support to you and your partner
And much, much more...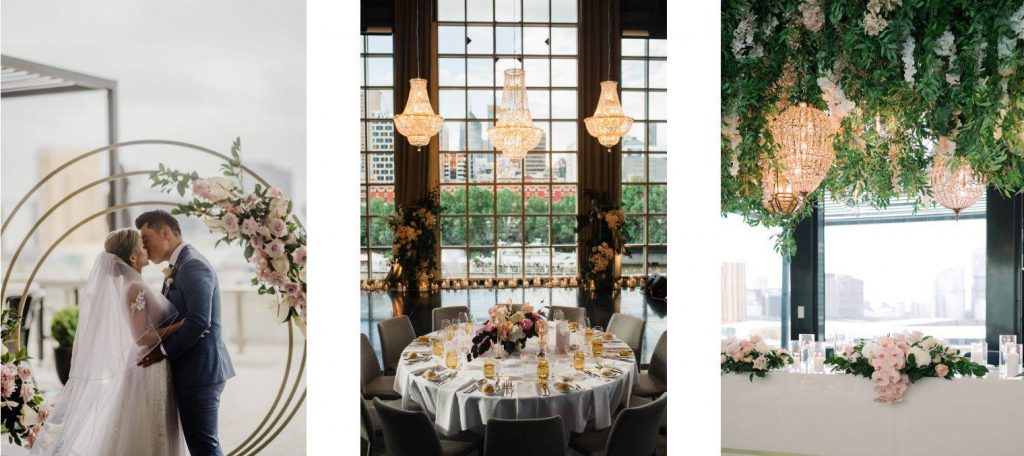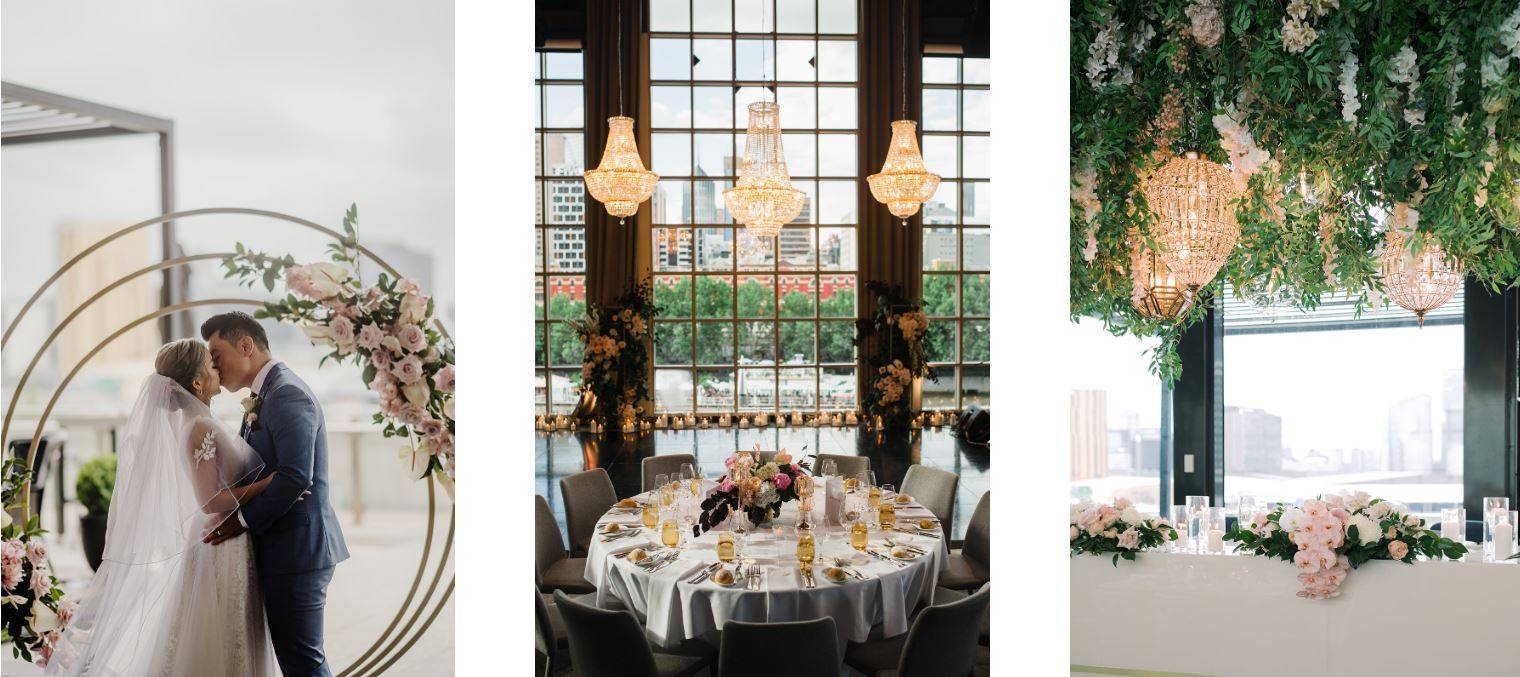 Jenny Chiu Bilingual Wedding Planning & MC Services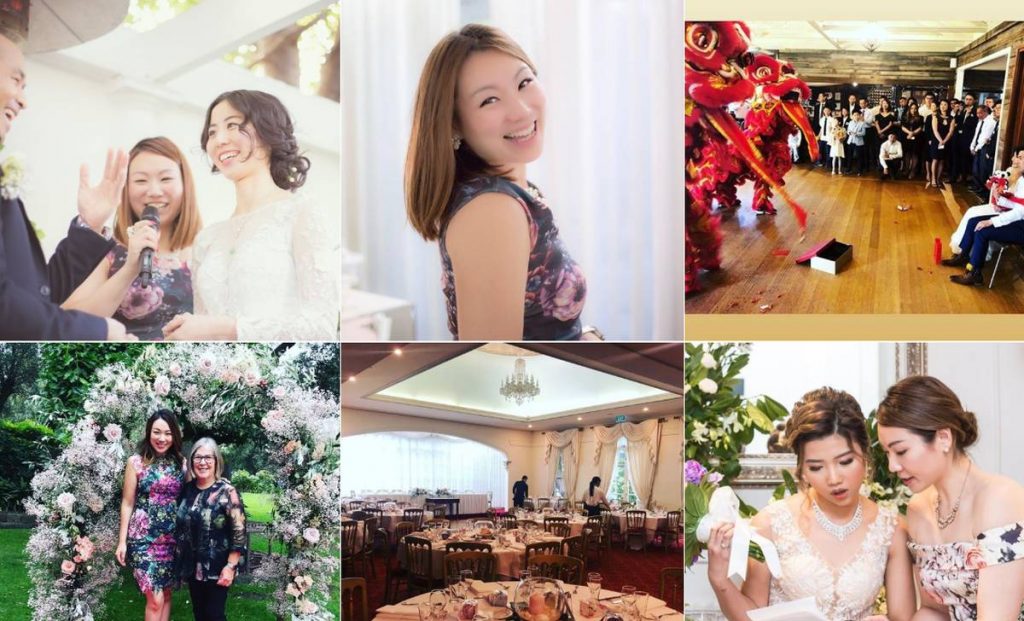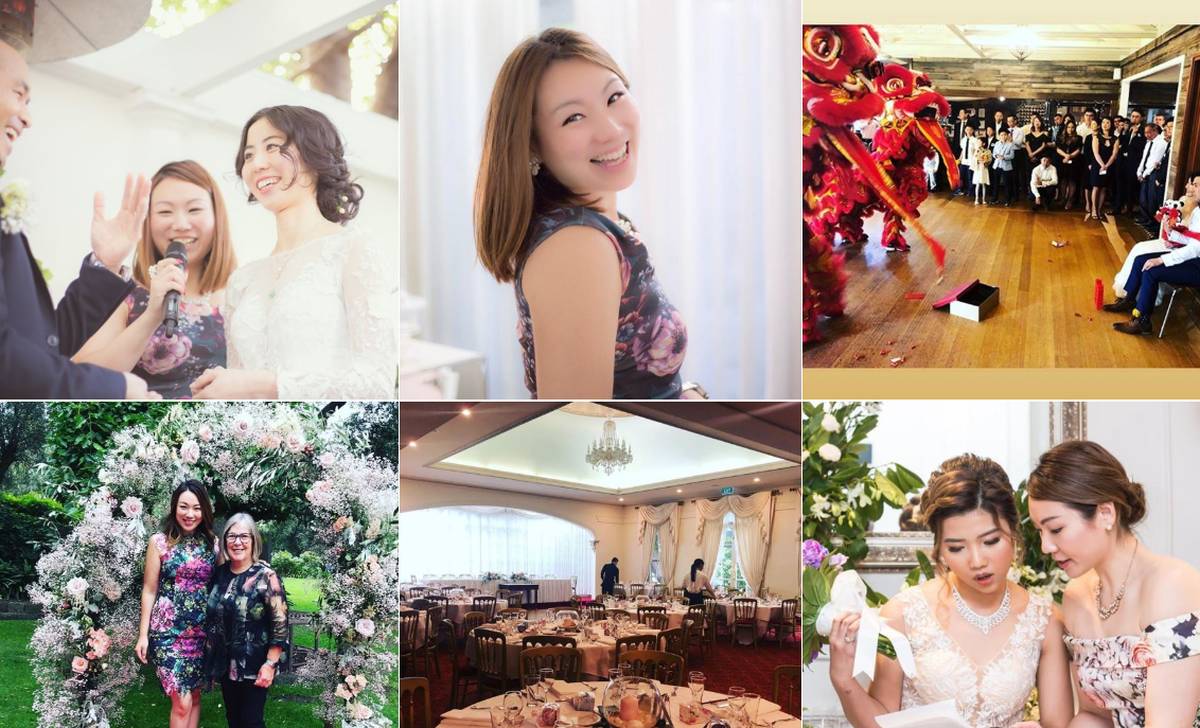 Melbourne and Surrounds
0431 258 254
Professional event and wedding emcee/interpreter. Specialised in Chinese (Mandarin/Cantonese) and English.
A professional multilingual wedding and event MC active in Melbourne and Hong Kong. Also specialised in coordinating cross-cultural weddings and music events for different occasions.
Fluent in English, Cantonese and Mandarin.
Past experience: Radio program and announcer for 3CW Chinese Radio Melbourne Australia - "3CW Millions" (Every Sunday 9am - 12pm) .
Brand and organisation partners including KweiChow Moutai, Chinese Cancer Society of Victoria, Melbourne Chinese Chamber of Commerce, Japan Chamber of Commerce, Chinese arts & the cultural mid-autumn festival of Melbourne, Japanese Arts & Culture Festival.
Enquire today.