Not sure what to do with your wedding gown? The best thing to do is to have your wedding dress cleaned and preserved. This way you can store it easily, donate it or sell it. One of the best ways to make sure that it all turns out the way you want it is to select every shop yourself personally. This way, you can choose the ultimate location, with the best services and craft the ideal outcome of your wedding dress.
Find experienced wedding dress dry cleaners to dry clean your precious wedding dress in Australia and surrounding areas. Always use experienced wedding dress dry cleaners to ensure it's boxed up for storage professionally and the ensure the precious fabrics and laces of your wedding dress are preserved ready to pull out in years to come or have it ready to re-sell to recoup some cash to spend on your honeymoon.
We've created an ultimate list of wedding dress cleaning, storage and box preservation suppliers in Australia to save you time and money.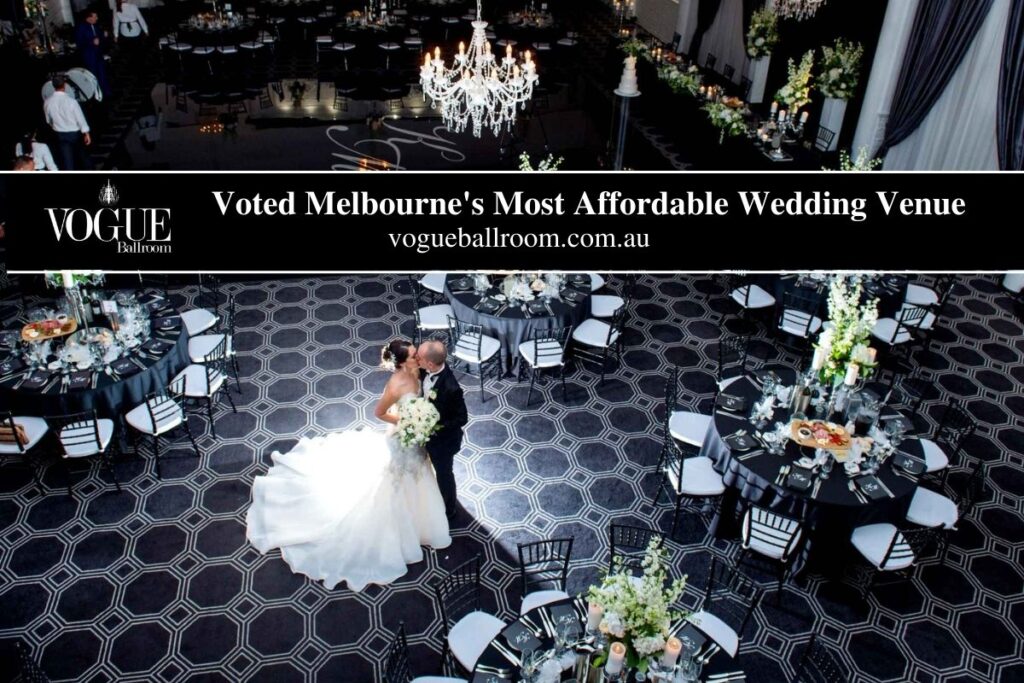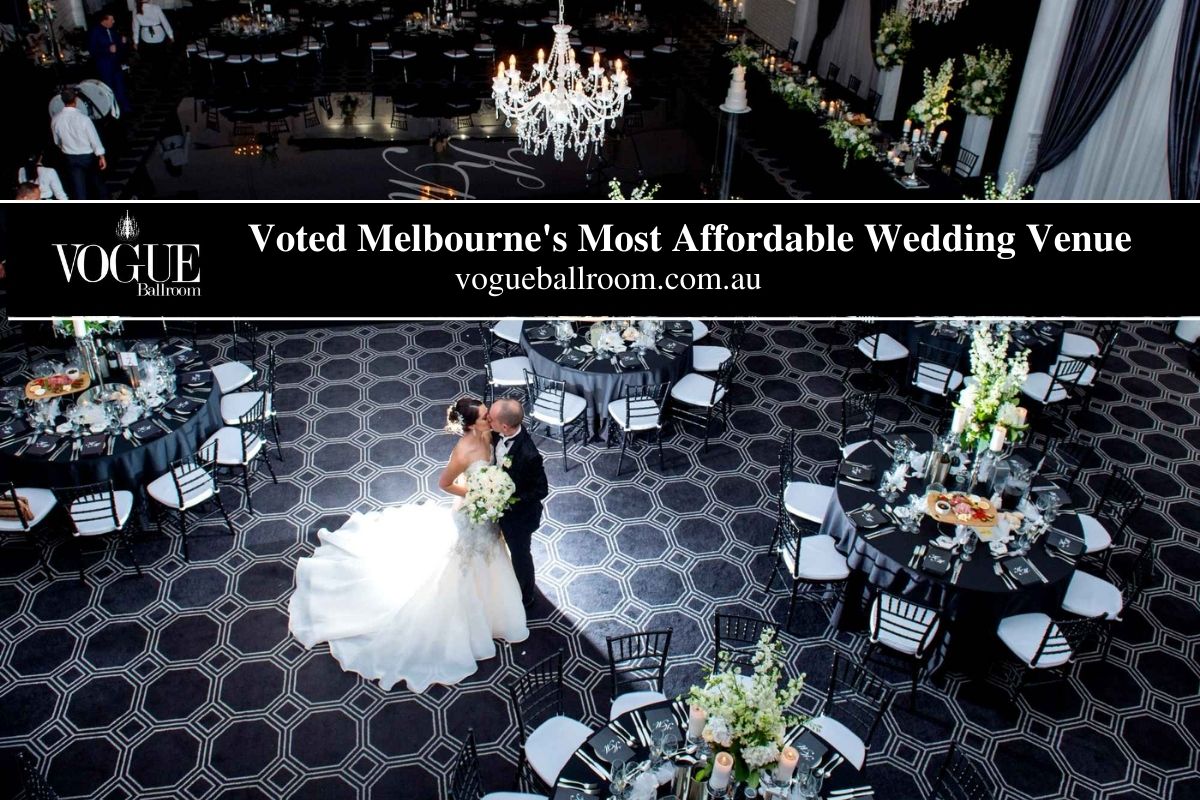 Best Wedding Dress Cleaning, Storage and Box Preservation in Australia
MyDressbox - Wedding Dress Cleaning Specialists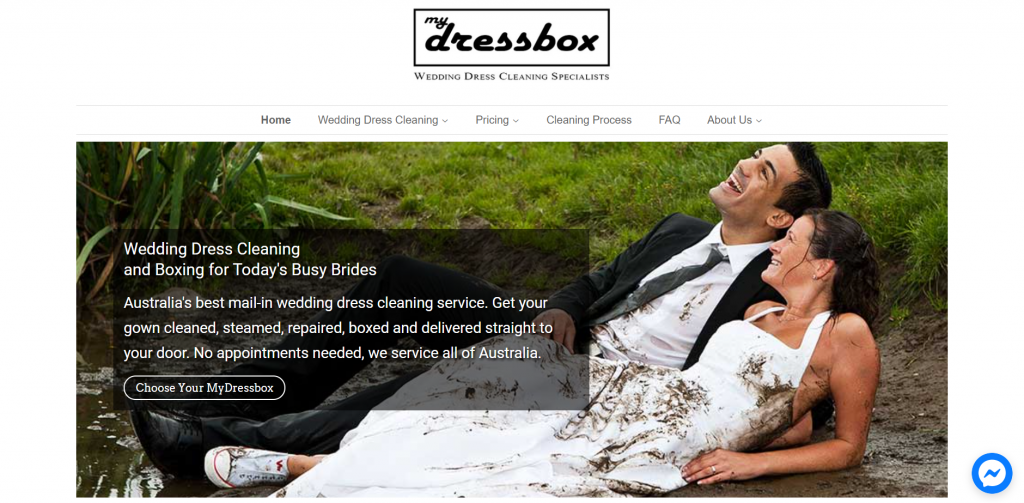 www.mydressbox.com.au
[email protected]
0477 480 325
According to a recent survey, 67% of brides plan to have their wedding dress cleaned and boxed after the big day. MyDressbox is designed to make that process as easy as possible, without breaking the bank. Welcome.  Entrusting someone with your wedding gown to bring it back to its original glory is a big deal, but it needn't cost you the earth!
MyDressbox Clean and Box Prices
MyDressbox offers three choices for washing your wedding dress, depending on the type and condition.
Choose a wedding dress cleaning choice based on a photograph of your dress. Choose the following box if your dress is filthy. Send us a photo of your dress and we'll help you choose.
MyDressbox Extra
Easy to Use Service
Fast Turn-Around Time
Clean, Steam and Minor Repairs
Acid-Free Wedding Dress Box
FREE Nationwide Courier
Full Insurance up to $10,000
MyDressbox Regular
Easy to Use Service
Fast Turn-Around Time
Clean, Steam and Minor Repairs
Acid-Free Wedding Dress Box
FREE Nationwide Courier
Full Insurance up to $7,500
MyDressbox Light
Easy to Use Service
Fast Turn-Around Time
Clean, Steam and Minor Repairs
Acid-Free Wedding Dress Box
FREE Nationwide Courier
Full Insurance up to $5,000
Wedding Dress Boxes
If you've already had your gown cleaned and just want to store it, you can buy MyDressbox storage boxes separately. If you want a box to store your gown that makes a statement, we stock Dress Box Company Wedding Dress Storage Boxes.
MyDressbox is a team of devoted bridal cleaners, dressmakers, and customer service professionals. Jasmin Igglesden started cleaning Essense Designs dresses in her New Zealand boutique in 2006. MyDressbox debuted as a wedding gown cleaner in 2016, and we serve brides in Australia and New Zealand.
Jasmin Igglesden, a bridal dressmaker with 15 years of expertise, invented MyDressBox while maternity leave in Australia. Jasmin, a dressmaker and proprietor of Vanilla Bridal, was asked how to care after wedding dresses. Worse, she was often approached by brides whose dresses had been destroyed by various ways.
It's MyDressbox's Wedding Dress Cleaning Service. Providing a superior cleaning and storage service established by a dressmaker. MyDressbox began in NZ in 2016 as a new service based on over a decade of garment washing, repair, and bridal dressmaking experience. Now MyDressbox Pty Ltd cleans wedding dresses nationwide from Melbourne, Victoria.
CV Gown Cleaning & Preservation Australia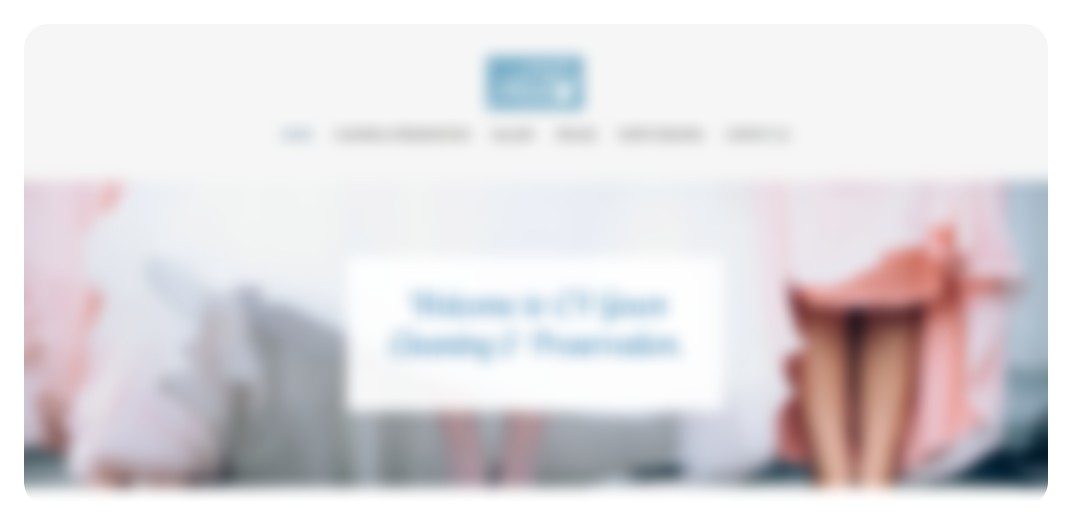 0409 177 981
Your wedding gown will be a precious treasure. You want your gown to endure forever, so clean and protect it.
Much to see. Take your time and learn about us.
Cleaning & Preservation
Cleaning
Cleaning and maintaining your wedding gown as soon as possible preserves it. Your gown should be cleaned and kept soon after your wedding. We can help if you haven't done this. First, get your gown professionally cleaned.
Your dress may have hemline stains or food and makeup stains. Don't be deceived if your outfit seems tidy. Body oils, sweat, and drink spills dry clear, but oxidise, become dark, and are harder to remove. Perspiration may cause a dress's lining to become fragile.
CV Gown Cleaning & Preservation hand-cleans each gown. We use soft soap instead of heat, harsh chemicals, or equipment. We achieve fantastic outcomes with our technique. This approach is safe for fragile textiles and beading. After steaming or pressing, your gown is maintained.
Most dresses come from the shop in a plastic or fibre bag with plastic. Most plastics emit chemical vapours that cause cloth to yellow. Some cleaners return gowns in plastic.
Preservation
Flat storage is best for preserving clothing. Wedding gown size and measurements make it impractical. Folding or hanging the garment is necessary.
Showcase Acid-free tissue paper lines all cartons. If storage is tight, try this. Acid-free tissue paper will overlay your gown. Refolding your gown every 2-3 years prevents permanent creases. When touching a clean gown, always wear cotton gloves. 3 package sizes:
Classic Window Box -A-line to full-length dresses. White glossy box with cover and handle. 730x500x210mm Dress box extra-large 835x500x260
Modern Line Box -Slimline dresses or bridesmaid dresses. White base and lid. 800x450x110
Flower Girl Box - Slimline gowns or Flower Girl dresses. 500x375x85
Pre-Wedding Pressing Service
We also provide a pre-wedding pressing service.
Have you gotten your boutique dress home and seen creases? Bring in your gown, or we'll come to you the week before your wedding to re-press it.
Ballgowns, bridesmaid, flower girl, and deb outfits are also cleaned. 30-day money-back guarantee for your convenience.
What does 'dry-clean only' actually mean?
Does your "dry-clean only" blouse have any wiggle room? The Laundress co-founder Gwen Whiting says yes. "Care tag guidelines aren't always the best approach to clean an item, but they help manufacturers avoid being blamed for catastrophic damage," she told Glamour. Manufacturers use dry-cleaning care guidelines to shift accountability away from themselves.
Steve Boorstein, a former dry cleaner and founder of ClothingDoctor.com, says "dry-clean only" doesn't indicate an item can't be hand-washed, especially if it's made of natural fibres. The "dry-clean only" marking reduces the risk of home washing.
The clothes and fabric also matter. MarthaStewart.com suggests washing simple, unlined clothing made of natural fibres (cotton, silk, and linen) or polyester by hand or in cold water in a machine. Avoid suits, pleated skirts, delicate synthetics like rayon, fabric mixes like silk and wool, leather or suede, and things with metal decorations, beading, or sequins.
CV Gown Cleaning & Preservation specialises in wedding dress cleaning and preservation. Hand-cleaning each garment. We don't utilise heat, chemicals, or equipment. Your dress is ironed and protected. We preserve museums. Your gown will be packaged in acid-free tissue paper and a preservation box.
Gift Certificates -What greater gift for a woman than the certainty that her wedding gown  will be a lifelong memory? Hens Nights, Bridal Showers, Kitchen Teas. Gift certificates make great anniversary gifts for the lady who has everything.
Delivery -   We provide a pick-up and return service in Geelong and Bellarine Peninsula. Your gown will be retrieved from home or work and returned within 1-2 weeks.
Quality Wedding Dress Cleaners Australia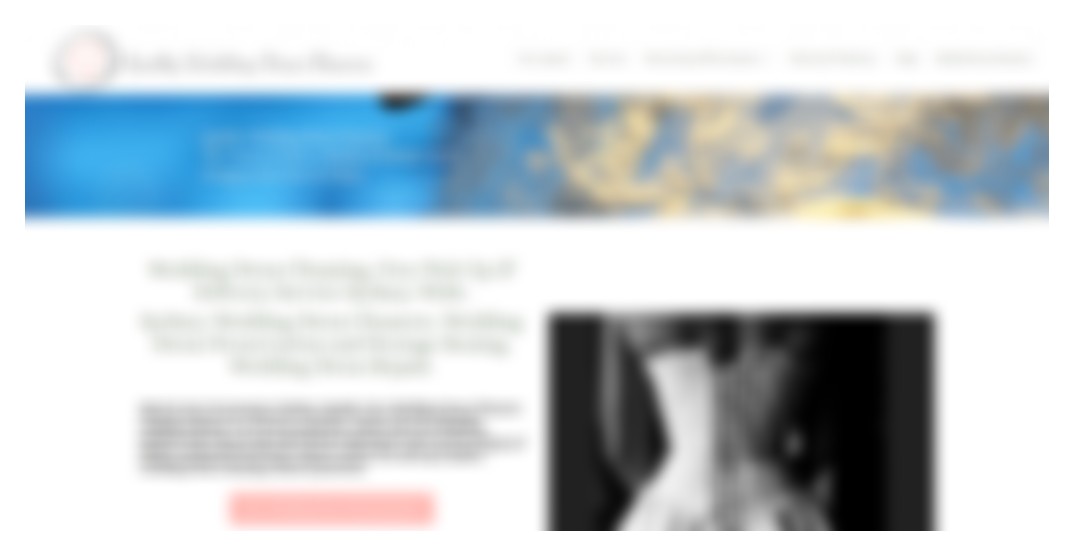 qualityweddingdresscleaners.com.au
(02) 9879 3403
Quality Wedding Dress Cleaners has decades of expertise. We return wedding garments in good condition.
Start by filling out our "Quick Quote Form" with your dress's specifics. For the best quote and options.
Wedding dress washing is straightforward with two locations or a Sydney-wide pick-up and delivery service.
Quality Wedding Dress Cleaners follows strict cleaning requirements. Our skilled cleaners clean and mend wedding garments with care. Quality wedding dress maintenance is irreplaceable.
Quality Wedding Dress Cleaners partners with designers and wedding retailers. Our partners trust us as the best wedding dress cleaners in Sydney.
The Most Professional Wedding Dress Cleaning
Dress care is vital. Then we clean. Wedding dress questions? Call. Upload photos. This will simplify options, cleaning, and prices.
After proper cleaning, you may choose heirloom or preservation. Long-term storage . Nothing directly affects the fabric during wedding dress preservation.
Our Wedding Dress Cleaning Techniques
Wedding Dress Dry Cleaning Rinse, with Hand Cleaning Techniques
Wedding Dress Wet Cleaning
Our Materials for Wedding Dress Storage
White Wedding Dress Preservation Boxes (Wedding Chest)
Wedding Dress Muslin Bag
We Appreciate the Responsibility of Cleaning Wedding Dresses
We'll clean your wedding outfit carefully. We'll make sure you're a happy bride by returning your garment in excellent condition. We'll use non-toxic, top-quality cleaning products. We'll use only top-quality preservation products. We care for heirloom, custom-made, and vintage wedding dresses.
Quality Wedding Dress Cleaners hopes to clean your dress today. Quality Wedding Dress Cleaners can gladly help you with your dress after the wedding. Sydney's Quality Wedding Dress Cleaners cleans and preserves wedding dresses. We collaborate with designers and weddings.
Quality Wedding Dress Cleaners aims to give excellent service with pleasant communication. We're one of Sydney's top wedding dress cleaners because of our abilities and friendliness. We clean and check wedding dresses to the greatest standards. When needed, repair crews help. High-end clothing care requires experience. All wedding gowns are cleaned and, if requested, packed as heirlooms.
The Dress Box Co Australia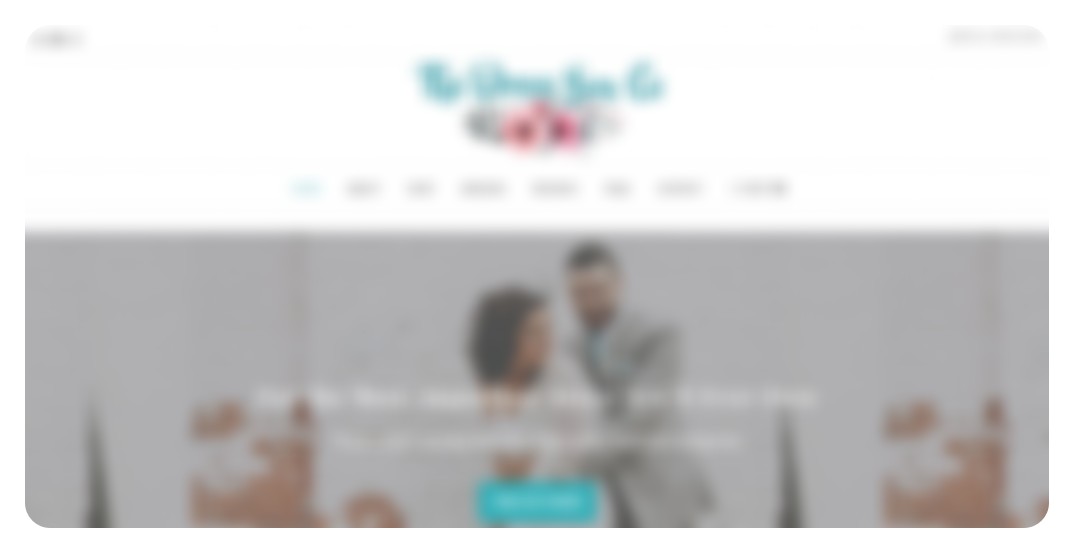 0458 322 069
Handmade wedding dress storage & travel boxes.
Beautiful handcrafted boxes to store your bridal dress. pH neutral material protects your garment against fading, staining, and discoloration. The Dress Box Co can store any size bridal dress.
Wedding Dress Storage/Travel Boxes
Wedding dress travel boxes. Wedding gown-friendly. The bag fits in the overhead bin.
Wedding Dress Storage Boxes
Keep your wedding dress from discolouring and damaging.
Melbourne Wedding Gown Dry Cleaners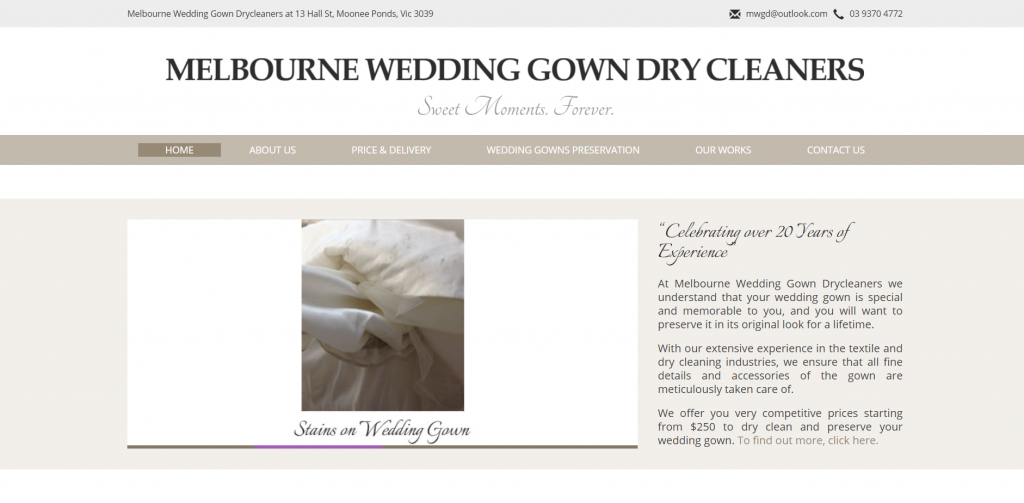 melbourneweddinggowndrycleaners.com.au
03 9370 4771
Melbourne Wedding Gown Dry Cleaners understands that you want to keep your wedding gown's unique beauty. With our textile and dry cleaning knowledge, we take care of all gown details and accessories.
We clean and preserve bridal gowns for $250.
Wedding Gowns Preservation
You can store your wedding gown by:
Preservation Box – Your gown will be stored in an acid-free box with a viewing glass. Acid-free tissue paper will be used to stabilise the gown and avoid scratches and creases. We have wedding-gown-sized boxes.
Garment Bag – It's free. You can hang your gown, but with time it may get musty. Light and air moisture can affect hanging items. We recommend storing yours in a box for optimal condition down memory lane.
Other Pointers to Note:
Any stain on the garment will become more resistant after a week.
Remove rusty metal accessories and parts.
Store the wedding dress somewhere cold, dry, and dark.
Our Specialties:
Wedding gowns & Debutante gowns
Leather & Suede (Dryclean, Restore & Repair)
Our Drycleaning Services Also Include:
Christening gowns
Evening gowns
Handsewn beads, other sequence and beaded garments
Silk
Vintage dresses
Waterproof dry cleaning
Removal of some permanent stains (Conditions applies)
Alterations & repairs
Preserving your wedding gown means giving it the greatest care so the textiles last for decades.
We have over 20 years of expertise dry cleaning and preserving wedding dresses. We use skilled and effective ways to clean and remove stains from wedding dresses while retaining their natural look and good condition.
LDC Luxury Dry Cleaning Australia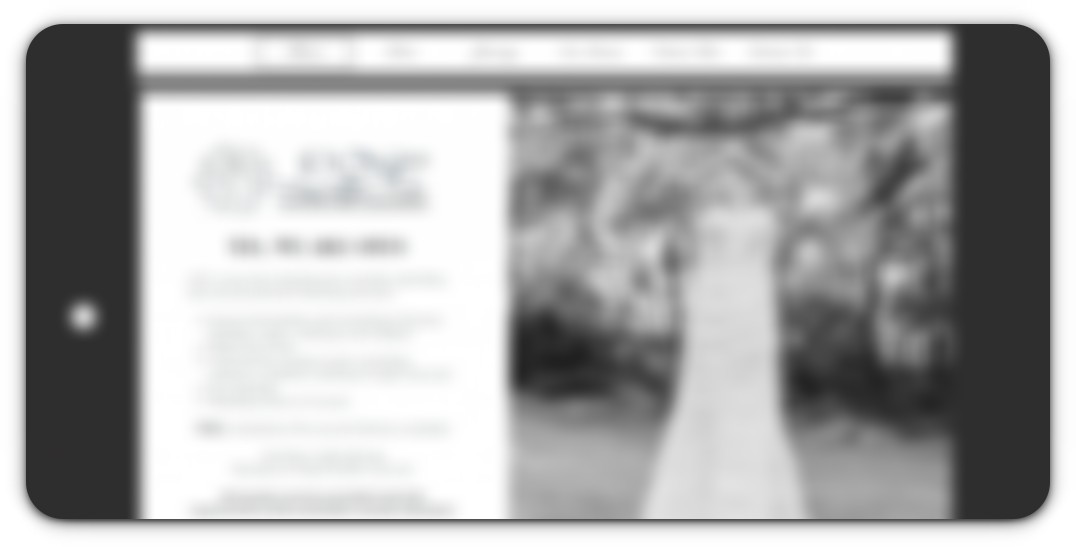 0438 458 395
LDC Luxury Dry Cleaning is currently operating and can provide the following services;
Household textiles and furnishings (Doonas, blankets, quilts, underlays and drapes)
Wash/Dry/Fold
Commercial Laundry (Linen, towelling, uniforms, residents clothing for aged care etc.)
Dry Cleaning
Wedding Gowns of course
Gown Cleaning
Our 'Certified Wedding Specialists' will clean and care for your wedding gown with our White Glove Service.
Our experts carefully clean Silks, Laces, Organza, Chiffons, Tulles, and Embellished Gowns. Veils and Petticoats are available.
Our offerings include bridal party attire, including groomsmen, bridesmaids, flowergirls, and pageboys. LDC Luxury Dry Cleaning offers a Garment Care Package.
After clothing treatment, our staff will call you for inspection before pick-up or preservation.
Gown Preservation
As members of the Association of Wedding Gown Specialists, we can preserve your gown in a box approved by couture designers worldwide. Personalize linen bags with your married name or wedding.
Gown Restoration
LDC Luxury Dry Cleaning can restore your cherished items.
Vintage Wedding Gowns, Christening Robes, Antique/Vintage Garments, Antique Doll Clothing.
LDC Luxury Dry Cleaning can restore your treasured items with a particular touch.
Bridal Cleaning of Bentleigh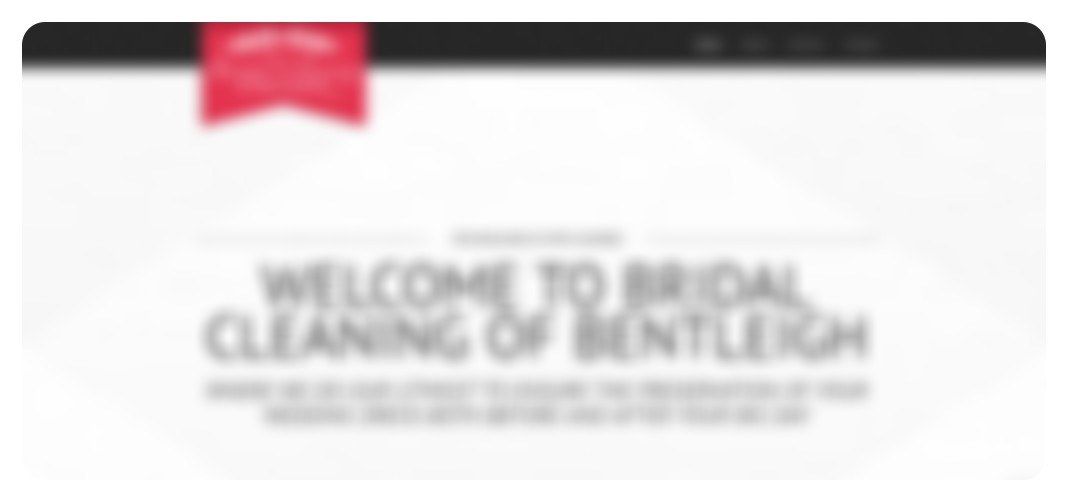 (03) 9557 1837
We preserve your wedding dress before and after your big day. We know that your wedding dress is a valued item. We dry clean wedding gowns, tuxedos, and evening dresses to the highest standards.
Some of Melbourne's best museums trust our dry cleaners with their fragile materials. Our experienced dry cleaners in Bentleigh (south of Melbourne) will work diligently to guarantee that your clothes (including men, women, and children's apparel) are treated with the highest care while being thoroughly hand cleaned and treated, reducing the danger of damage to delicate textiles.
We also offer:
The latest artisan technology – allowing for safe stain removal
Thorough garment inspection before and after service – ensuring a quality wash
Alterations – to all bridal and formal wear
Same day service – for brides or grooms in a rush
We have been trusted professional dry cleaners in Bentleigh for over 30 years; providing our dry cleaning services for wedding dresses, gowns, tuxedos, evening dresses and all formal attire.
Put your trust into professional dry cleaners who will not only specially treat your garments, but also offer second to none wedding dress preservation tips and advice. Our dry cleaning services include delicate hand washing and advanced artisan technology to ensure safe stain removal on even the most delicate of fabric.
Our Process
Before cleaning your gown or evening dress, our dry cleaners carefully check it to remove any persistent stains. During the gentle hand washing procedure, a preservative is used to neutralise undesirable acids in the cloth. Acids cause fabric discoloration. This helps preserve wedding dresses.
Once our dry cleaners have cleaned and dried the bridal gown, tux, or evening dress, they cover it with acid-free tissue paper to protect it from acids and preserve it. Garments are returned in acid-free wedding dress boxes to prevent fading and discoloration.
We're Also Eco-friendly!
We use eco-friendly methods to dry clean clothes and wedding gowns. Our personnel is trained in the latest technology, and we've devised strict procedures to ensure eco-friendliness. We're
Over 30 Years of Experience
Our skilled dry cleaners have 30 years of experience with tuxes, wedding, and evening gowns. The best dry cleaners in Melbourne are bes.
DJ's Bridal - Wedding Dress Cleaning Australia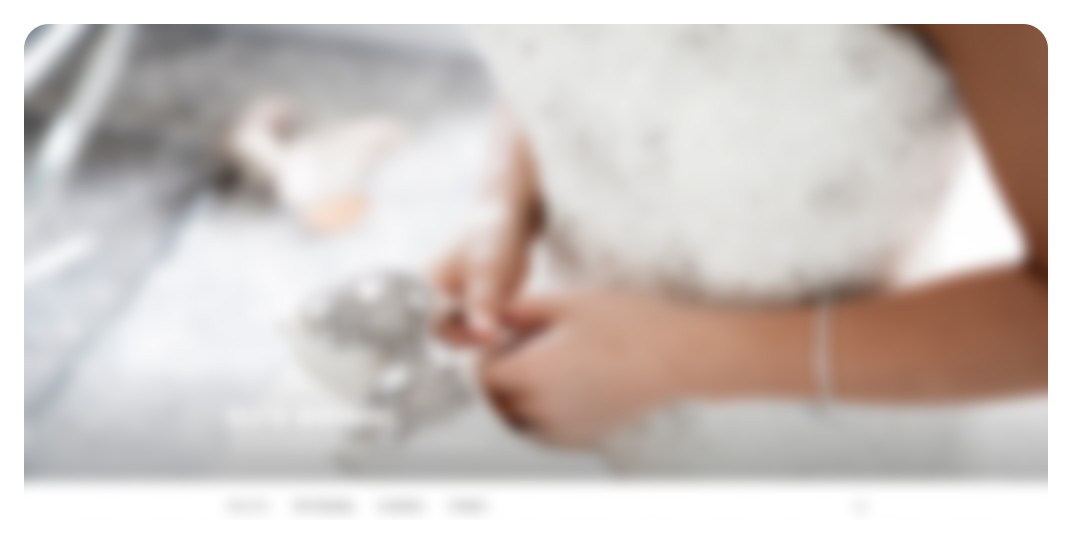 0497 596 313
Our experience in specialist Dry Cleaning ensures we understand the items' care labels. We won't ask you to sign releases or claim "we can't dry clean, it's too hazardous" because we promise we can effectively Dry Clean and Preserve your Wedding Gown.
DJ's Bridal charges $249 to dry clean and box your wedding gown, except silk. For silk Wedding Gown Dry Cleaning rates, call DJ's Bridal.
A single fee for all Wedding Gowns is easier for our clients than transporting their gowns to many dry cleaners for quotes that may be out of their budget. Why are we so cheap? We don't have the overhead of a Dry Cleaning establishment. From collection to delivery, we have your wedding gown. Your Wedding Gown is too valuable for couriers or the mail. Due to the delicate nature of Wedding Gowns and beading, DJ's Bridal hand-cleans them. We never outsource.
DJ's Bridal is a 2014 Australian family-owned business. DJ's Bridal has over 40 years of expertise in the dry cleaning industry and specialises in restoring and preserving wedding gowns. DJ's Bridal offers a unique personal service, so we pick up and deliver your Wedding Gown between Brisbane and Sydney.
Bridal Silver Service Australia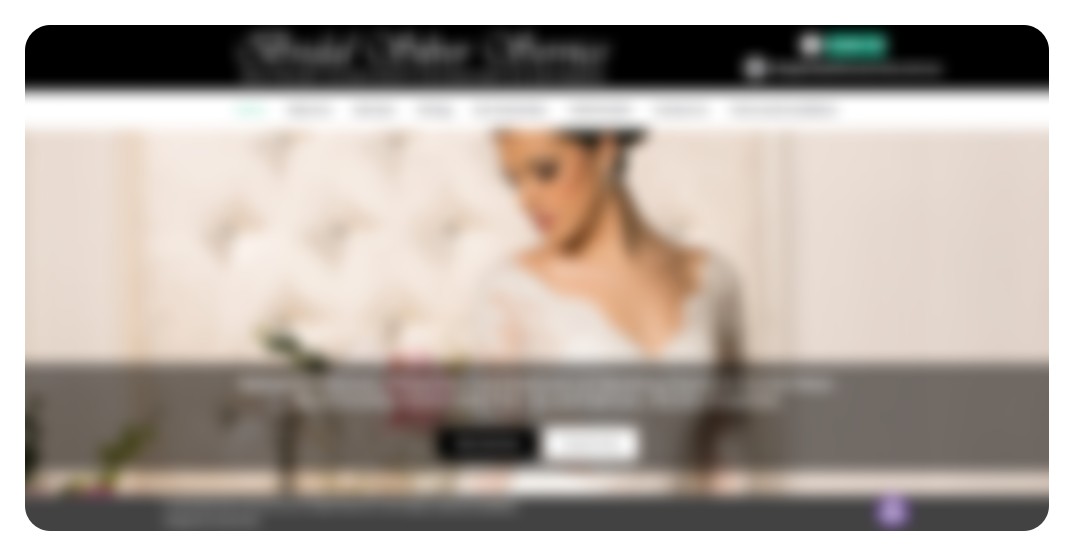 02 9807 7210
Bridal Silver Service is eco-friendly. Director & Business Founder Vivian adds, "It's vital to me to help the community and environment through wiser operations and alternatives to traditional dry cleaning." It matters to our children, families, and loved ones.
Bridal Silver Service uses cutting-edge cleaning equipment and biodegradable chemicals. This is an environmentally friendly dry cleaning solution that reduces pollution and health dangers. As a client, it's the gentlest solution for delicate, beaded clothing, leaving no fragrance, reducing lint and fading, and extending garment life.
Eco-Friendly Hydro Carbon
Bridal Silver Service employs Hydro Carbon Dry Cleaners.
Hydro Carbon Dry Cleaning machines are eco-friendly and don't produce harmful waste. This technology employs solvents to soften textiles and prolong their life. Water-free technology prevents colour fading and shrinking.
Wet Cleaning
Wet Cleaning uses detergent and water. Computer-controlled dryers and finishing machines preserve fabric size, shape, and texture. Professional Wet Cleaning is 4 times gentler on textiles than household washing.
Bridal Silver Service hand-cleans delicate clothing wherever possible.
Boxing Your Gown – Wedding Dress Preservation
Bridal Silver Service features many solid white bridal boxes. Each gown, big or tiny, can be boxed. Custom-made boxes may fit the largest dresses.
All the boxes are lined and packed with pure white acid-free tissue paper to prevent discoloration and dampness. If you plan to keep your wedding gown, box it. It preserves wedding dresses best. It protects the garment from insects, sunlight, and accidents, spills, and knocks.
Fabric Restoration
Bridal Silver Service restores and re-blooms wedding garment fabric. Many despairing brides have sent us their mother's or grandmother's wedding dress and asked if we can restore the fabric to its original brightness so they can change it for their own wedding. They were happy with the end product.
Most local dry cleaners informed them there's no hope. Our tailors do alterations, modifications, and repairs.
Bridal Silver Service restores and preserves wedding and evening gowns. Our speciality cleaning experience extends 20 years. Australia's leading designers suggest us to their clients and use us for their sample clothes.
Bridal Silver Service offers free pick-up and drop-off in much of Sydney, including honeymoon hotel pick-up. Vivian Samaha says, "One way we give value to our bridal clients is by encouraging them to pre-book a hotel pick up." We finish up. A bride's last thought before the wedding is what to do with her gown before her honeymoon.
Don't trust just any dry cleaner with your wedding dress. Bridal Silver Service works with Australia's leading bridal designers to assure your garment's safety.
Bridal Silver Service wishes you well. We hope you'll be as joyful and in love as on your wedding day. Call Bridal Silver Service's Vivian for wedding dress washing details.
Our capacity offers brides:
Guaranteed Workmanship
Wedding dress pre-boxing inspection at our stores
Crystal and ornament cleaning innovations
Eco-friendly methods
Drycleaning Institute of Australia membership
Leon's Fine Dry Cleaning Australia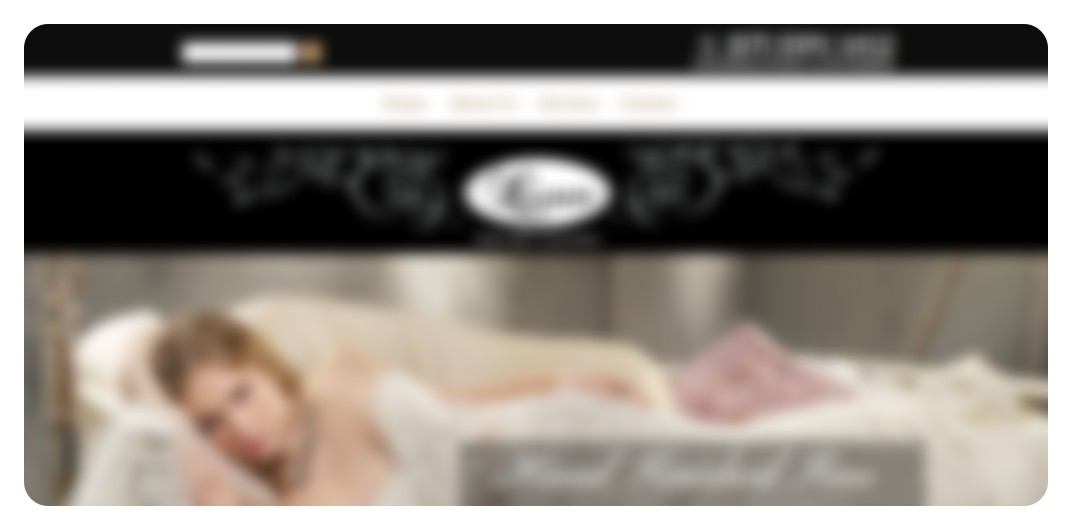 (07) 3391 1411
Brisbane's Leon's Fine Dry Cleaners provides personalised service. Your clothing go through many stages. Each item is inspected and packaged without crushing. Leon's Fine Dry Cleaning offers a broad range of services for a variety of clothes and apparel. If you're unsure about your garment, phone one of our knowledgeable staff members. We dry clean high-value clothing that others can't. Only high-quality solvents are used to dry clean all clothing.
Leon's Dry Cleaning handles gowns, chiffons, silks, sequinned, beaded, and hand-painted materials. Our couture dry cleaning service is staffed by professional craftsmen. We check every item for damaged or missing buttons, loose threads, and hems.
Our heirloom preservation can preserve your once-in-a-lifetime gown. Few things are as cherished as a wedding gown, therefore many brides choose to heirloom it. A well-preserved gown might be passed down to a daughter or family friend.
Even if a gown has only been worn for one day, it must be dry cleaned. Perspiration and body oil cause hidden soiling on long gowns' hemlines and trains. Food and drink stains are also likely. Some stains grow with age through oxidation, causing discoloration, fabric weakness, and gown damage.
Atlas Dry Cleaners - Wedding Dress Cleaning Australia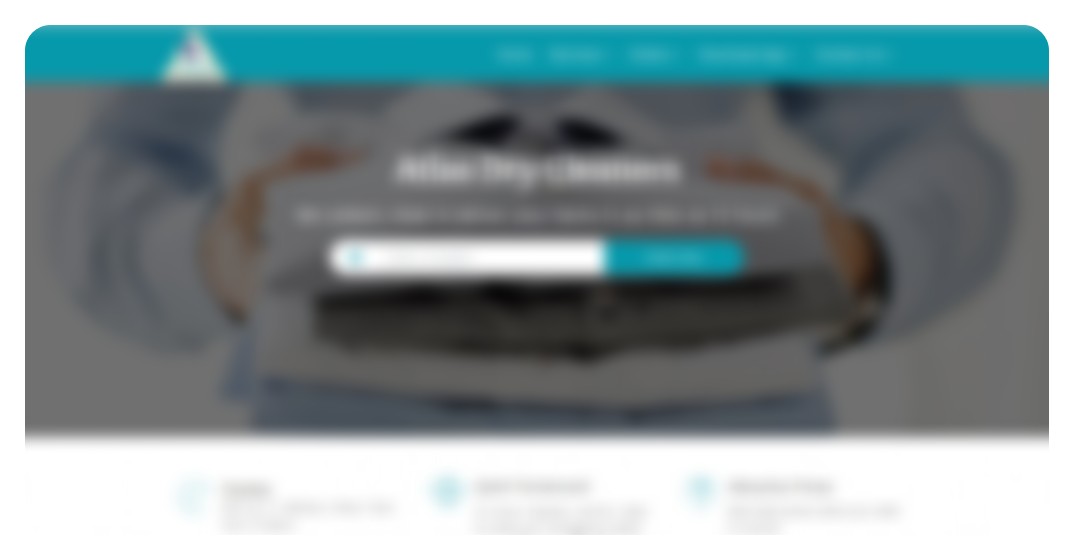 +61 8 9328 8909
We collect, clean, and deliver in 12 hours.
Wedding Gown
Your wedding dress is lovely. A wedding symbol that should be handled carefully before and after the ceremony. Whether it's new or borrowed, give your clothing special care.
Atlas Dry Cleaners will spot-clean your gown or preserve it in a packaged packaging.
Dry Cleaning
Dry cleaning is one of the oldest occupations and has developed through time. Today's industry needs to enhance cleaning efficiency and become more ecologically friendly. Many dry cleaners only use Perchloroethylene (PERC) if needed because it's detrimental to the environment. Wet cleaning has become a favoured washing procedure with economic and environmental benefits.
Atlas Dry Cleaning uses both dry and wet cleaning methods to suit all fabric types. Our qualified dry cleaner is competent in washing and spot removal. Contact us if you need help washing or removing stains from your clothes.
White Knight Dry Cleaners Australia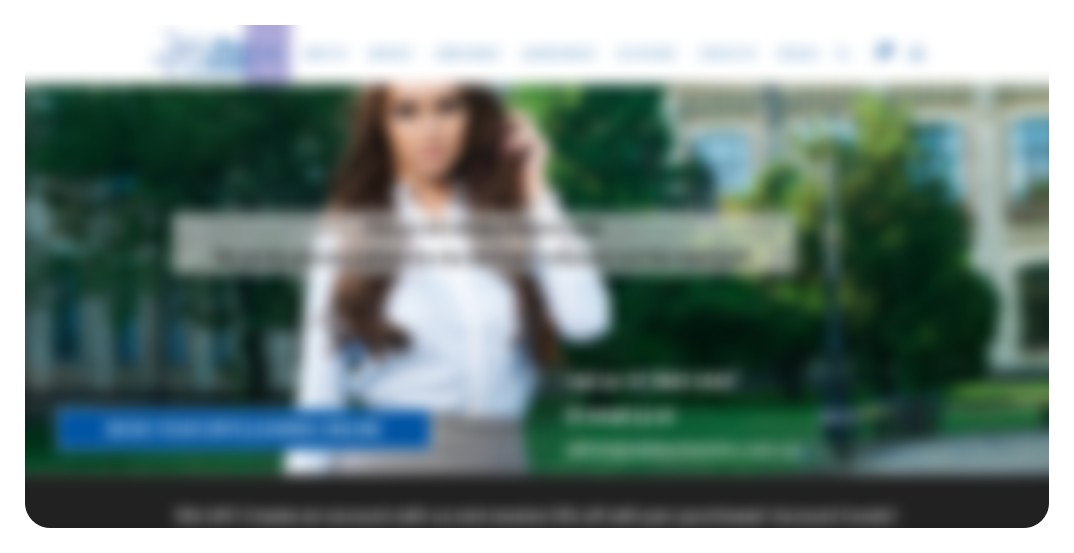 07 3865 2423
Our customer support email has begun. Questions, complaints, compliments? White Knight Dry Cleaners is Brisbane's premier dry cleaner. We care for your clothes because you deserve to look well.
White Knight Cleaners restores fire- and flood-damaged items. We can remove smoke odours after a fire or avoid mould, mildew, and other organisms when drying out water-damaged items. Our method eliminates germs, viruses, mould, and smoke odour.
White Knight Dry Cleaners will dry clean your everyday clothes, wedding dress, and formal wear. We clean bedding, linens, and other household things. Most of your belongings are dry cleaned onsite and can be picked up within 24 hours.
Jeeves Dry Cleaners Australia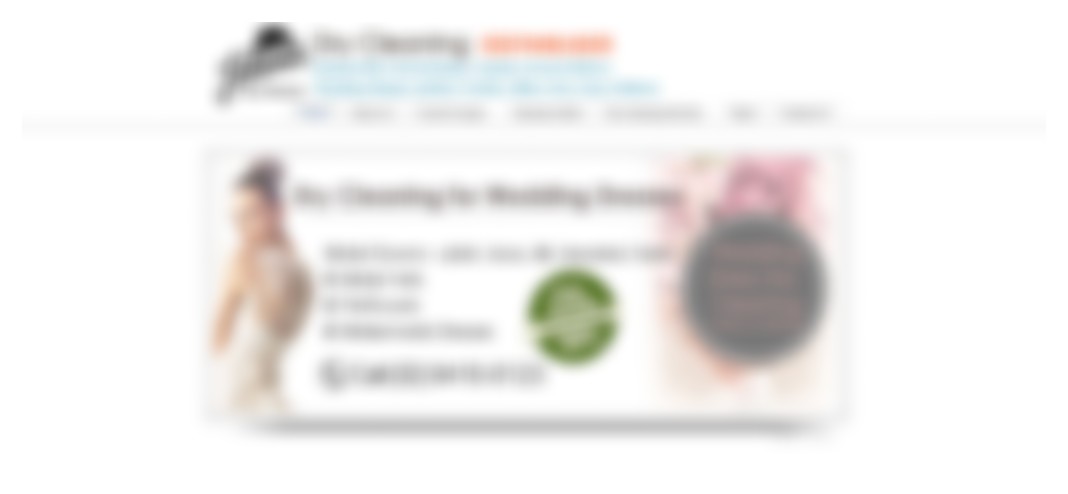 0418 622 690
Jeeves Dry Washing is a family-owned business on Sydney's North Shore that specialises in wedding dress and curtain cleaning. Sydney's North Shore homeowners have trusted us with their daily dry cleaning and valuable clothing for over 30 years. The pleasant Jeeves staff will return your prized items in the finest condition possible.
Only an experienced, skilled crew should handle your wedding gown. The Jeeves Wedding Gown cleaning service has 20 years of experience cleaning marks and stains from weddings.
Jeeves dry cleaning plant features sophisticated, ecologically safe technology to clean Wedding Gowns. Our Wedding Gown washing team is equipped and skilled.
Kathron Dry Cleaners Australia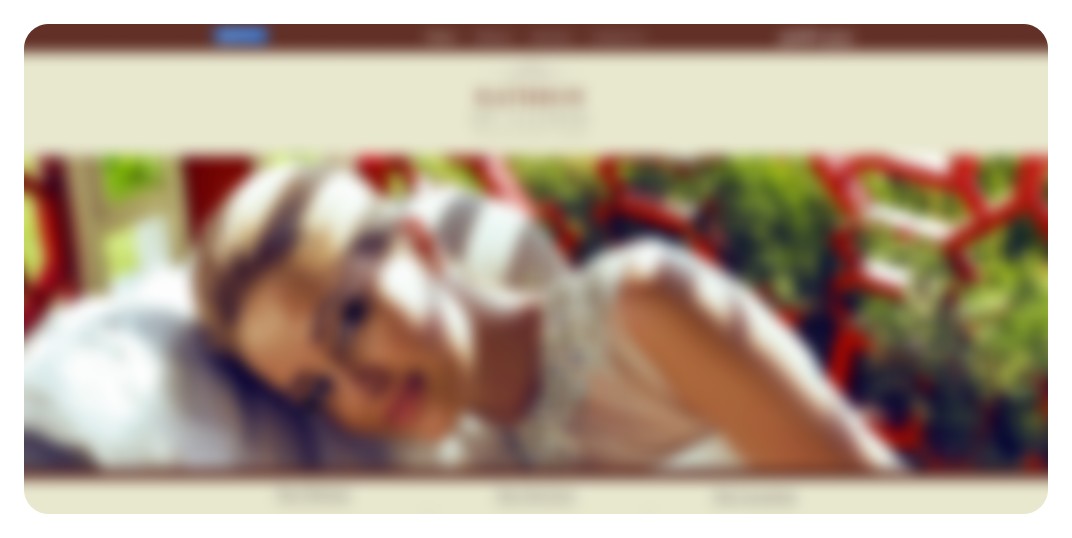 3268 1318
Wedding Attire
Kathron Dry Cleaners values your wedding dress. John and Kathy have cleaned and preserved wedding dresses for almost 100 years between them. They'll inspect your garment and use only the best procedures and products.
We provide cheap prices and quick turnaround, so call for a quote.
Alterations And Mending
We hem pants, dresses, skirts, and shirts including:
Waist-in/waist-out
Pants tapering
Dress adjustments
Alterations
Replacement zips
Home repairs
Patching holes, tears
Business Shirt Laundering
We launder and iron business shirts, including:
Collar-washing
Stain-removal
Full wash, iron, and hand-finish sleeve crease.
No one can beat our low prices and same-day service.
Curtains And Manchester
Over-the-phone quotations are available with free pick-up and delivery in the area.
We also specialise in the cleaning of:
Feather, Wool & Synthetic Pillows
Feather, Wool & Synthetic Doonas
Bedspreads, Coverlets, Throws, Silk
Cashmere, Wool & Mohair Blankets
Curtains and Drapes
Wool Underlays & Mattress Protectors
Cushion Covers & Lounge Covers
Leather And Suede Cleaning
We provide a leather, suede, sheepskin and fur service for a range of items including:
Jackets, coats, waistcoats, skirts, suits, trousers, gloves, sheepskin rugs, and motorcycle jackets.
Specialized machinery cleans and handles everything carefully.
1949-founded family company. As Brisbane's oldest family-owned dry cleaner, your garments are in expert hands. This 1949 business has established unparalleled customer loyalty.
Kathron Dry Cleaners was founded by Bill and Stella Conomos. Their daughter Kathy and her husband John are the current owners and work closely with their daughter Eugenia to serve their loyal customers.
John has 45 years of knowledge in stain treatment and sensitive materials and calls Kathron Dry Cleaners "exceptional" Our family takes care of our consumers because we work onsite every day. We inspect and treat each garment separately. We re-sew loose buttons and dropped hems. We remove and resew delicate buttons after cleaning at no extra cost to the customer.
Sydney Wedding Gown Preservation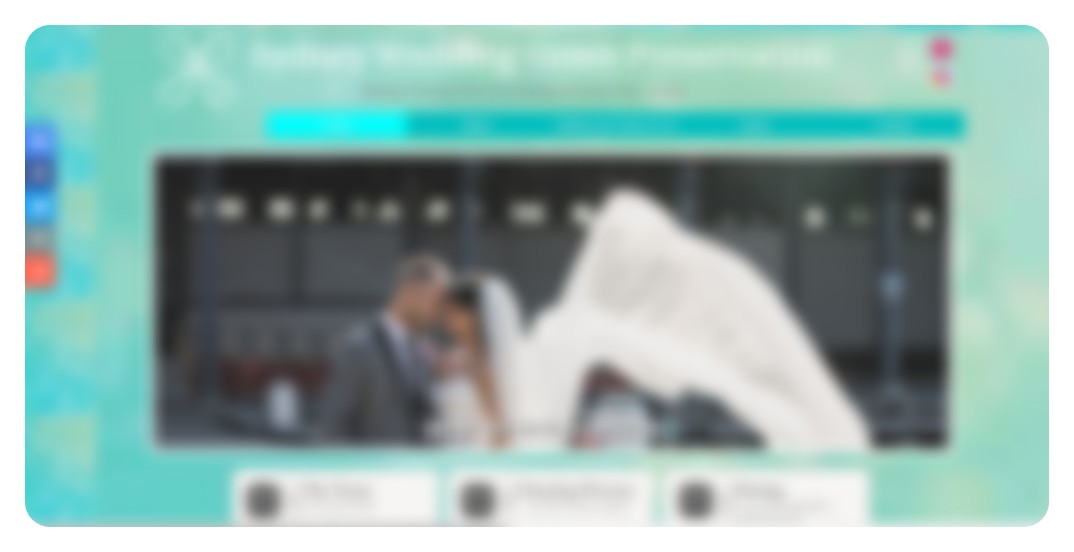 1300 866 739
A Heirloom
Choosing where to clean your wedding dress can be difficult. We know it's a huge decision whether you plan to keep or sale your gown.
Sydney Wedding Gown Preservation is a boutique wedding dress dry cleaner.
Wedding Dress Cleaning Process
​There are now several forms of Wedding Dress dry cleaning available.
Several factors will determine the method of cleaning that we will use on your gown. ​Our years of experience with cleaning wedding dresses enables us to determine what method will be the most beneficial for your gown.
Considerations include:
Wedding dress fabric
Wedding dress cleaning instructions
Wedding dress discoloration
Special care needed for bridal dress beading and sequins.
Wedding dress accessories
Wedding Dress - Dry Cleaning
With advances in dry cleaning chemicals and equipment over the last decade, we have more resources to dry clean your wedding dress. Silk, rayon, and certain acetate are dry-cleaned. Wedding dress dry cleaning always uses virgin solvents. Our crew will dry clean your wedding gown safely and effectively. This depends on the designer's directions and the dress's beadwork.
Wedding Dress - Hand Cleaning
Hand washing delicate wedding gown beading is safest. Hand Cleaning synthetics is a highly effective cleaning process that protects crystals and beading from dry cleaning's heat and chemicals. We hand-clean most wedding gowns.
Hand-washing a wedding dress has several benefits:
It eliminates years-old spills and skin cells from your wedding garment.
No chemicals get on the dress.
Wedding gowns and beading are cleaned without heat.
Your bridal dress's delicate beadwork is safeguarded.
Wedding Dress - Pre Clean Inspection Process And Policy
We guarantee to clean your wedding gown using the safest and most appropriate methods, without damaging the fabric, stitching, or beadwork. Some stains can't be removed without damaging the fabric or beadwork.
Fabric and beading safety always trumps stain removal.
Due of the sentimental worth of each gown, we consider preservation as a cooperative effort. You may be asked to inspect the gown before another clean.
Wedding Dress - Guarantee
We'll clean your robe utilising the latest and safest ways. Our policy favours fabric, beading, and laces above stains. This may result in gown marks. Especially silk. We have used our skills and ability to ensure the gown remains intact. During final inspection, feel free to discuss the clean.
Wedding Dress Care
You're building a wedding heirloom for future generations to enjoy. Sydney Wedding Dress uses museum preservation.
What Does Preservation Involve?
After cleaning, your bridal gown and accessories are packed in acid-free packaging. Tissue paper encases the wedding dress.
You'll want to show your wedding gown to friends and family to recall the day. With the Museum Method of Preservation, you can access the gown at any time by replacing the tissue paper.
We recommend our brides to use their anniversary date each year, examine the gown's storage space, and update pest prevention or humidity measures like Hungry Hippo's.
Yellowing
Silk and nylon yellow with age. Leaving wedding dresses in the plastic bag they came in or a dry cleaner's bag causes discoloration. Plastic fumes age you.
Even with adequate care, some materials will yellow more than others, and total yellowing may be impossible. Silk yellows more than polyester, rayon, and acetate. Nylon yellows more than other synthetics.
Wet-cleanable gowns can be whitened with a fabric whitener if they yellow. Acid-free, climate-controlled storage prevents discoloration. Maintaining your bridal gown means keeping it in good condition. Remove it from the bag and store it in an acid-free environment.
Permanent Creasing
Flat wedding dress storage is prefered. Wedding gown size and measurements make it impractical. Folded or hanging the garment is necessary.
Some boxed gowns should be neatly folded every 2–3 years to prevent permanent creases. If your gown needs refolding, we'll tell you. Most wedding dresses can be stored for 50 years. Bagged gowns hung in a closet won't permanently crease and won't need to be touched.
Mildew And Mould
Keep your bridal gown in a ventilated area to prevent mildew and mould. When materials breathe, surplus moisture escapes into the air, maintaining the garment's humidity level. If moisture condenses inside a box or container, the bridal gown could mildew and mould.
Light And Dust
Covering your gown prevents light and dust damage.
​The Wedding Dress Preservation Specialists
Choosing where to ship your wedding dress can be tricky. We know it's a huge decision whether you plan to keep or sale your gown. Sydney Wedding Gown Preservation is a bridal gown dry-cleaning boutique that offers economical, effective cleaning processes.
Sydney Wedding Gown Preservation cleans and preserves wedding dresses. Our team regularly handles bridal gowns. Over the previous ten years, we've created a reputation with many of Western Sydney's premier bridal gown stores, who trust us with their own dresses.
Your wedding gown requires sensitive care, so have it cleaned by a company that specialised in bridal gown washing and preservation, not a regular dry cleaner. We're not a factory that cleans thousands of clothing daily. Sydney Wedding Gown Preservation's tiny crew specialises in designer fabrics, lace, and beading.
Wedding Dress Cleaning Pickup & Delivery In Sydney
Sending us your wedding dress is easy. After the wedding, your wedding gown is collected from work, home, hotel, or reception site. Your bridal gown will be packaged or bagged after your honeymoon to safeguard the fabric and embellishments.
We have ten years of wedding dress preservation experience. Contact Sydney Wedding Gown Preservation for a no-obligation quote on wedding dress dry cleaning.
Distinctive Dry Cleaners Australia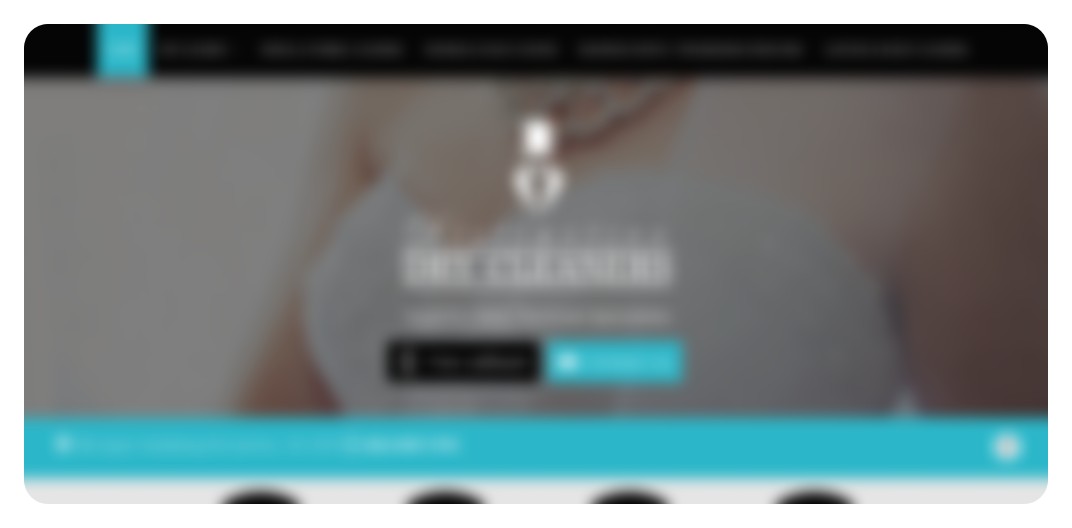 (03) 9497 3719
Wide Range of Dry Cleaning Services
DISTINCTIVE DRY CLEANERS offers a comprehensive range of laundry and dry cleaning services, including:
Wedding Gown Cleaning
Curtains and Drapes Cleaning
Clothing Alterations and Repairs
Same-Day Dry Cleaning
Restoration of Old Gowns and Heirlooms
Heavy Starching for Business Shirts
Blankets and Bedsheets Cleaning
We're known for our inexpensive, high-quality service. Whatever your cleaning needs, we can provide. Contact us about your needs.
Wedding Gown Cleaning Specialist In Ivanhoe
Special Care and Professional Attention
Your wedding dress is only worn once, but its meaning is eternal. DISTINCTIVE DRY CLEANERS knows your wedding dress is valuable. We offer detail-oriented cleaning services to preserve your wedding dress.
Our clientele love our cleaning and preservation method. We'll preserve your wedding dress.
Our Specialty
DISTINCTIVE DRY CLEANERS has 25 years' expertise washing wedding gowns. We safeguard delicate beads, needlework, and lace. Your gown will be treated like royalty. We change and mend clothes. We handle wedding dresses with unmatched expertise.
Bridal & Formal Cleaning
Few things are as loved as a wedding gown, and after all the planning, you want to make sure it looks great the day after. Even if a gown has only been worn for one day, it must be dry cleaned. Perspiration and body oil cause hidden soiling on long gowns' hemlines and trains. Food and drink stains are also probable. Some stains grow with age through oxidation, producing discoloration, fabric weakening, and gown damage.
Distinctive Dry Cleaners inspects each gown at every stage of the cleaning process to choose the best cleaning approach. Each wedding dress receives unique, customised care. Our formal dry cleaners specialise in eveningwear. We follow care guidelines and launder your clothes as if they were our own.
Personalised Dry Cleaning
DISTINCTIVE DRY CLEANERS is licenced to handle your clothes. To assure client pleasure, we employ the newest dry cleaning technologies. Each clothing is examined to identify the best cleaning procedure. We'll safeguard your clothing's worth. Schedule an appointment by calling. We'll help.
Experienced and Dedicated Team
DISTINCTIVE DRY CLEANERS offers dry cleaning for shirts, curtains, dresses, pillows, and bedspreads. We employ perchloroethylene, aqua clean, and hydrocarbon for cleaning. We're devoted to surpassing your expectations with 25 years of experience. We'll treat your textiles carefully.
UPTON Dry Cleaners Australia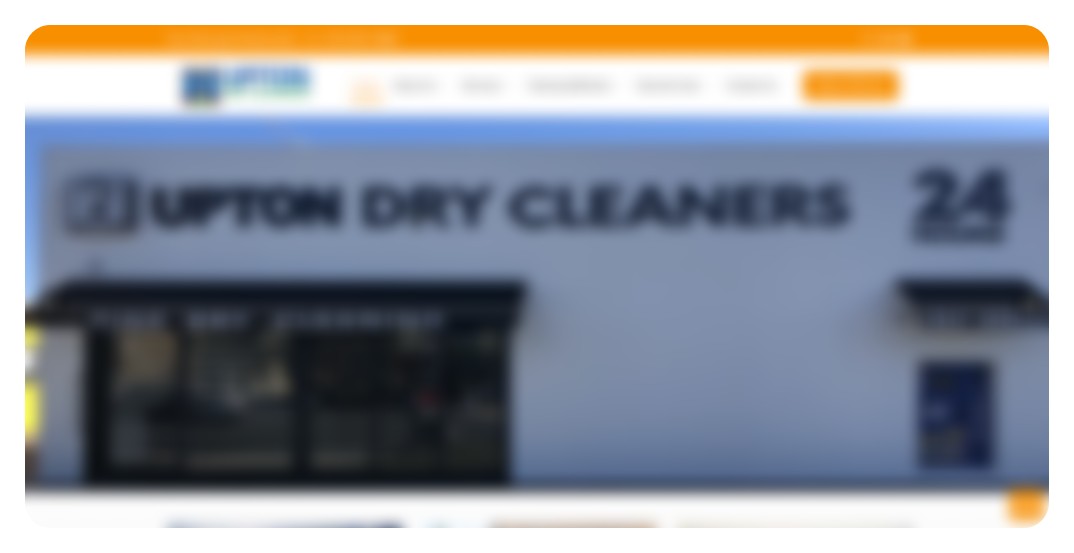 5591 5883
Impressions matter. Your presentation deserves the best.
We promise a trustworthy, courteous service! Gold Coast's Upton Dry Cleaners has FIVE stars.
Fine Dry Cleaning
Shirt Pressing & Laundry
Bridal & Evening Wear
Clothing Alterations
Household Manchester
Leather & Suedes
Upton Dry Cleaners cleans and preserves wedding dresses well. We know your wedding dress is expensive and significant. Our highly qualified dry cleaners use a specific cleaning method for each gown.
We clean your gown thoroughly at every stage.
Common Stains
Food and beverage stains
Soil stains around the hem
Perspiration and make-up stains around the neckline, underarm and bodice lining.
Inspection
Our professional staff will evaluate and answer questions about your bridal gown. We'll discuss our cleaning technique and whether you want your gown packaged with acid-free tissue. On-site cleaning and preservation quotes.
Stain Removal
Different stains demand dry and wet cleaning. Dry cleaning removes makeup and oil-based stains from wedding dresses. Depending on the fabric, many gowns require wet cleaning owing to drink spills and soil stains near the hem.
Price
Many call and email for a bridal gown washing quote. Without seeing your gown in our store, we can't estimate cleaning time. Simple wedding dresses can be opulent with long trains. Email [email protected] a photo of your outfit for a cleaning estimate. A wedding dress professional oversees each gown we clean. Our work is unbeatable.
Turnaround
Most wedding gowns take 3 to 4 weeks. During wedding season, this can take longer, and we don't cut corners. Certain conditions warrant speedier turnaround times. For urgent demands, contact our wedding dress specialist.
Dress Steaming
To have your wedding gown steamed, email [email protected].
Upton Dry Cleaners has provided Gold Coast with five-star dry cleaning for over 25 years.
Our business has state-of-the-art dry cleaning and laundry machines, and our personnel are well trained to provide the best results. Our Southport location is one of Australia's best dry cleaners. We're the most trusted Gold Coast dry cleaner.
Bundall and Southport have drive-through dry cleaners. Uptons services dry cleaning agents to give clients more Gold Coast retail locations. We specialise in hotel and business valet service.
We're Dry Cleaning Institute of Australia members. David Walker, the owner, has won 'Queensland Dry Cleaner of the Year' multiple times. Upton Dry Cleaners delivers great results every time.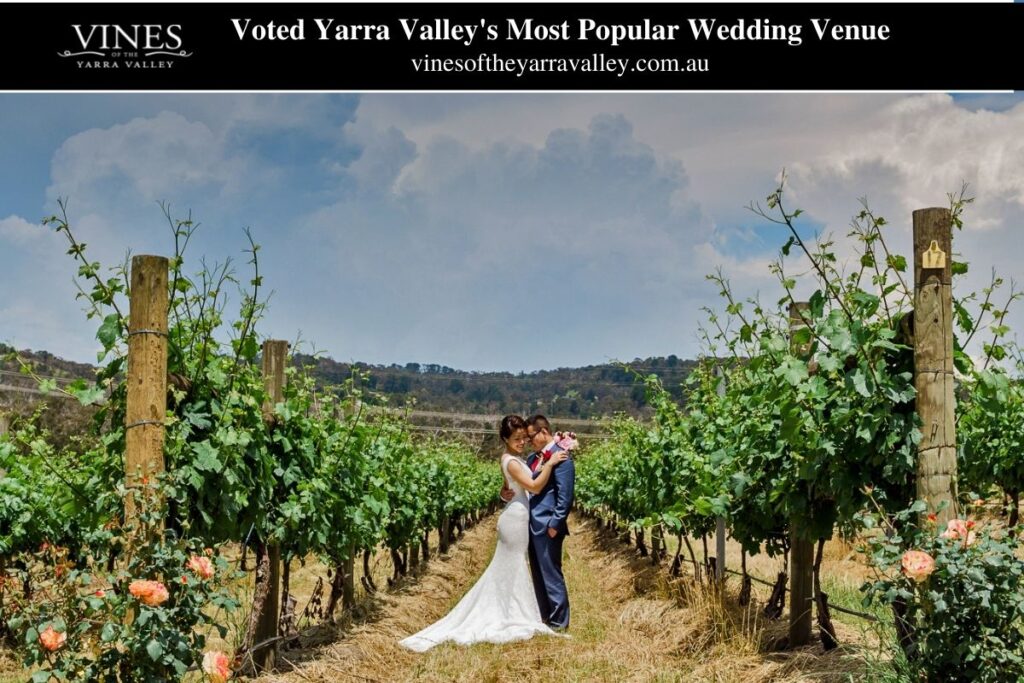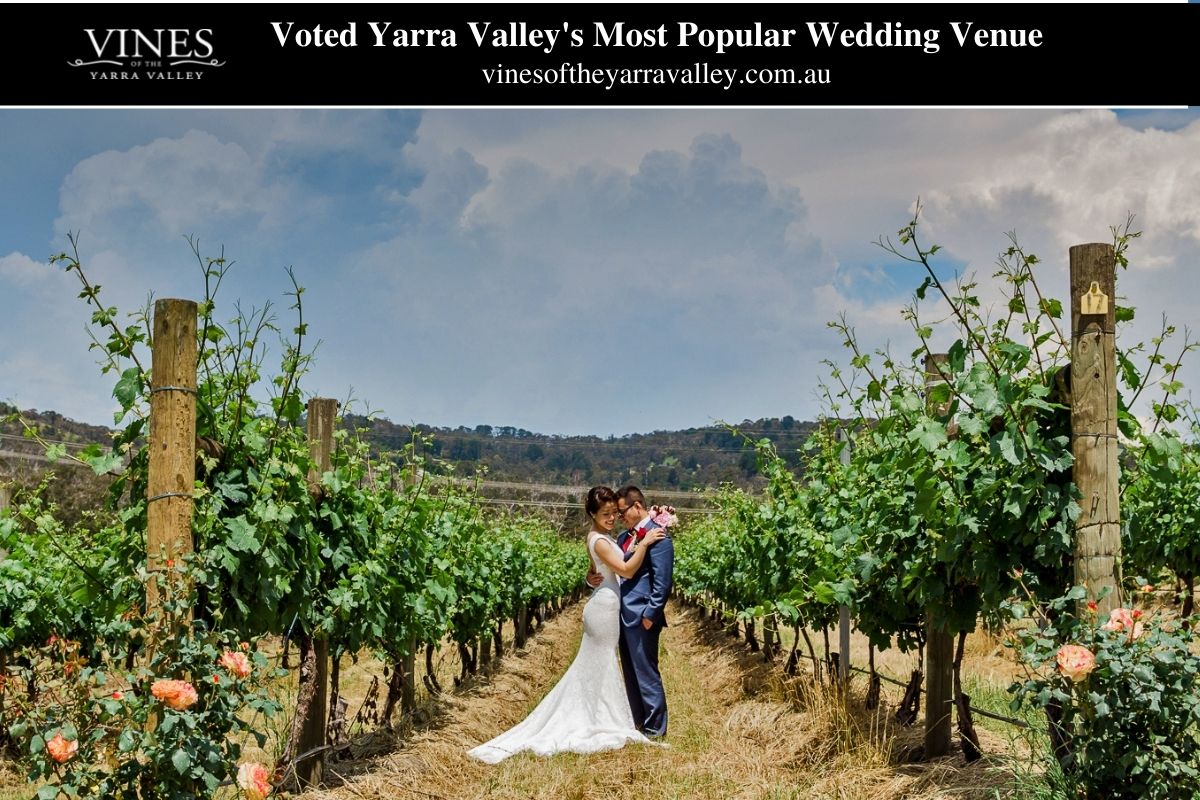 Top Cat Dry Cleaner Australia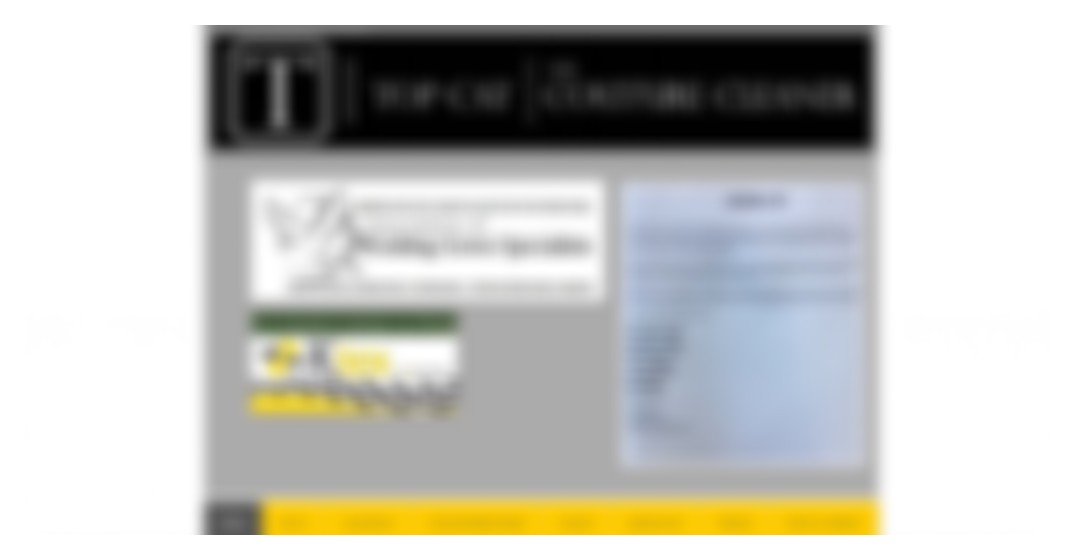 +61 2 6175 5783
Your wedding dress is lovely. It represents a crucial event in your life and should be handled carefully.
Top Cat is Canberra's only IAWS-affiliated dry cleaner. We provide your new or vintage gown award-winning treatment. MuseumCareTM ZeroCarbonTM is approved by couture gown designers worldwide.
We clean your wedding gown using museum-quality methods, and you may inspect it before it's folded into an acid-free, archival-quality chest. More than 70 designers endorse IAWGS on wedding gown care labels. Association of Bridal Consultants has tested and endorsed our wedding gown preservation and repair.
My Dry Cleaning
Top Cat's new convenience. We call it'my dry cleaning,' your internet cleaning portal. Cleaning is easy than ever. Our secure gateway allows.
Check your store for dirt.
View orders.
Order tracking.
Email order history.
Feedback, etc.
Phone number and password are required. Please provide your phone number when dropping off your cleaning. Surname is the default password.
After logging in, choose a password. So easy, and it saves your password so you stay signed in. Please call us if you forgot your password.
Custom Dry Cleaning
We're no average Drycleaner. As a CPD, we know that special clothing need special care. We know how to safeguard designer and couture items.
Hand washing and ironing are important steps. Rolling suits and ties. Soft-pressed clothing are carefully ironed to reduce shine and line imprints. Silk, velvet, cashmere, linen, and organza are cleaned and dried carefully. Our clients come first. Top Cat Cleaners is suggested by Canberra's most renowned stores and is the only dry cleaner in Canberra accredited by Harpers Bazar.
Safe cleaning guarantee
Top Cat dry cleaner handles clothes securely. All clothing we clean are safe.
We'll carefully process your clothes. If stain removal compromises your garment's safety, we'll stop. We explain the hazards of our stain removal processes and get your explicit agreement.
When a ticket is placed on your item, we'll ask for your permission to try additional stain removal. If you receive a safe cleaning guarantee ticket, please read it so you can understand the dangers.
If clothes may be improved, we will hold them over until advised differently.
Ferrari Wedding Gown Cleaners Australia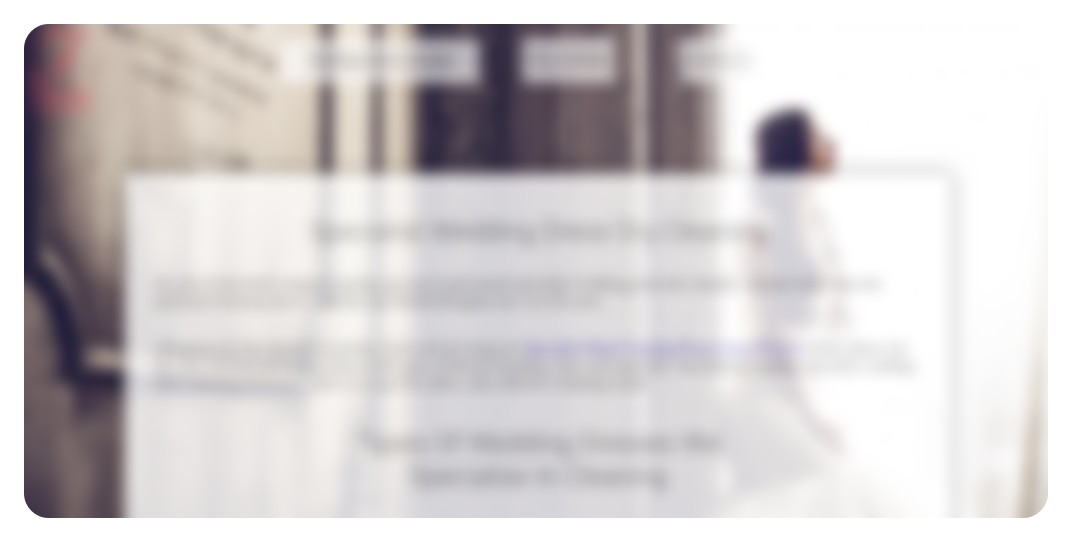 9553-6658
Ferrari's has been Brides and Bridal Designers' favourite wedding gown dry cleaner for over 40 years.
All gowns are dry cleaned in a pure, fresh solvent utilising our Specialist Hand Cleaning Preservation Process, which preserves delicate beading, trimmings, and fabrics. Our industry-leading wedding dress washing processes are safe and effective.
We clean wedding dress types:
Beaded wedding gowns
Specially treated silk gowns
Lace, Organza, Tulle, and other delicate materials
Heavy-soiled hemlines
Pre-wedding off-the-rack gown cleaning
Ferrari's cleaning service will return your gown to its best condition, whether you're preserving it for future generations or selling it.
Ferrari's Hand Cleaning Process
Inspection
After checking your wedding gown, we'll provide you a report on the cleaning and condition. We'll also note areas where 100% stain removal isn't possible. After explaining the method, we clean the gown.
Pre Spotting
Hand-treating areas before cleaning prevents damage and discoloration. This stage can make stains removable or permanent.
Cleaning
All wedding gowns are hand-treated and dry-cleaned according to their individual needs. Wedding gowns are cleaned with a pure, fresh solvent. Where possible, gowns are hand-wet-cleaned to prevent water-based stains from oxidising.
Post-Cleaning Treatment
After cleaning, bridal gowns are hand-spotted. Each part of your gown is hand-treated.
Hand Pressing
All Gowns are then expertly hand pressed and ironed using custom equipment specifically designed for the low temperatures required when handling delicate materials and beading.
Final Inspection
All gowns are inspected after pressing. If we're not satisfied, we'll repeat prior processes till we're certain of the best results.
Ferrari Dry Cleaners has a reputation for excellent garment cleaning and customer service. Our experience with Wedding Gowns, Fashion Designers, Garment Care Labeling, and Garment Spotting makes us Australia's best Dry Cleaner.
Lindus Wedding Dress Dry Cleaning Autralia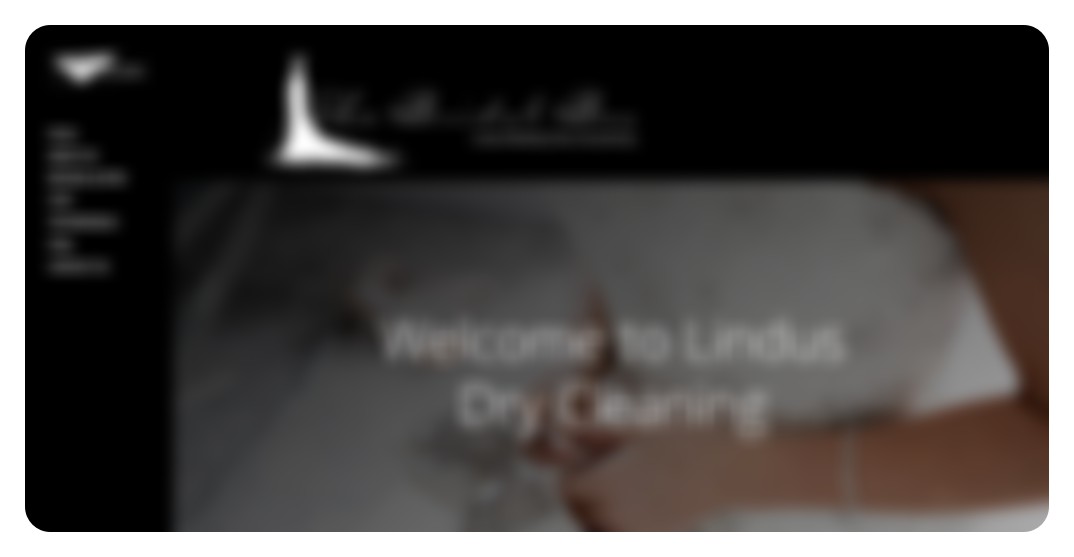 weddings.lindusdrycleaners.com.au
0416 130 019
Wedding Dress Dry Cleaning Specialists
It is not every day you get married and for all that matter have a wedding gown cleaned. You want to have the confidence to leave your delicate cherished garment in the hands of those who specialise in the very art of wedding gown restoration and preservation.
Not only is it very important to choose a dry cleaning specialist who understands how to treat the fine fabrics and the high-quality beads and crystals on your gown but who also understands the fine art of preservation.
The Lindus Dry Cleaning Approach For Wedding Gowns
All natural fibres such as silk will be perfect candidates for the dry-cleaning process. Only the cleanest and purest of solvents are used in our wedding dress dry cleaning process. My extensive knowledge of fabrics together with the designer's instructions and also the testing of the beadwork on your wedding dress will determine the most effective and safest approach to cleaning your gown.
The majority of wedding gowns that we work on are hand cleaned. We use a Wet hand cleaning approach.
​It is a highly effective cleaning method and will protect the crystals and beadwork on your wedding dress. It removes all the unseen spills and sweat that can appear years later as permanent orange/ brown stains on your wedding dress.
Together with my many years of bridal gown cleaning experience and using the latest and safest cleaning techniques, I will only clean your wedding gown utilising the most suitable and safest procedures, without causing damage to the fabric, structure or beadwork. Feel free to discuss the cleaning process with me upon your 1st visit.
After the cleaning has been completed, it will be placed on a bodice and a photo of the gown will be sent to you and will invite you to come to our store to view your gown.
After the inspection of your wedding gown, you will be offered our preservation service where your gown is softly cocooned in acid-free tissue wrap and gently placed in our keepsake chest to assist in slowing the aging process gown for long-term safekeeping.
Our Wedding dress cleaning process
​With over 35 years of experience in cleaning wedding dresses, I have the skill to provide your gown with the best possible cleaning and preserving service using the safest cleaning approach to benefit and suit your gowns unique characteristics and cleaning requirements. Several factors will determine the method of cleaning that we will use on your gown.
Factors that we will take into consideration are:
​​Fabric type
Structure of gown
Care label specifics
​Types of stains
Beading and embellishments special needs
Bridal Box
All cleaned wedding dressing is packed in a beautiful acid-free presentation box ready for preservation.
Cost
The cost of hand cleaning and boxing a wedding gown depends on the fullness of the skirt: fabric, ornamentation and the degree of stain damage.
Quotes for dry cleaning can be made by emailing us.
Email your details above and if possible, attach a photo of your gown. One of our friendly team members will contact you with a quote. Should you require your gown to be left unboxed, please let us know.
Any repairs to your gown such as tears, torn seams or rebeading due to prior damage will require individual quoting. Lindus can restore your wedding dress to its former state. We can generally clean and treat different materials such as Satin etc. We take extra care with wedding gowns with delicate beading, flowers, brooches and trims.
We clean and get rid of stains such as wine stains, perspiration, water-based stains and oils
Diamond Dry Cleaners Australia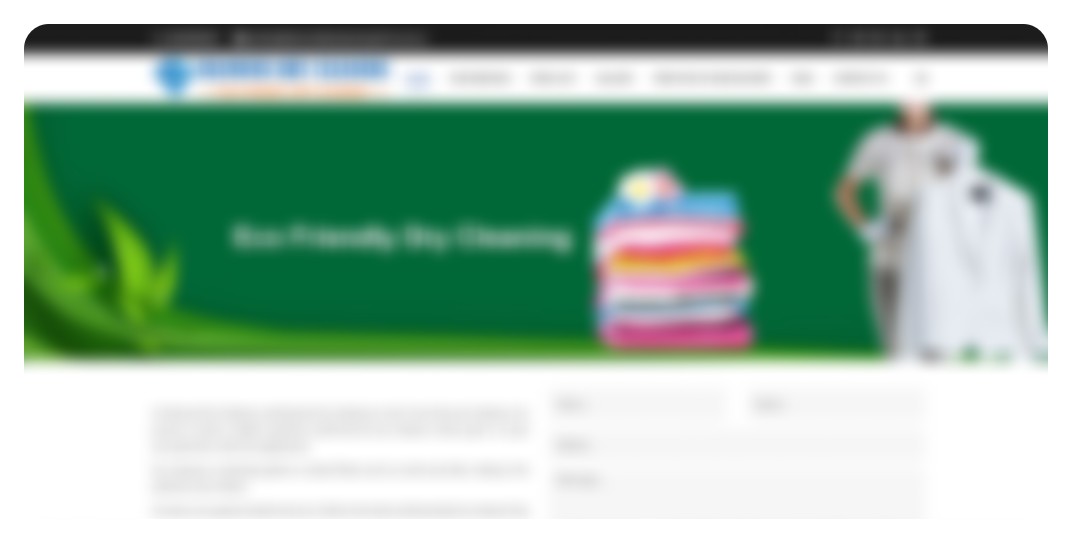 diamonddrycleanersperth.com.au
0433985021
At Diamond Dry Cleaners, professional dry cleaning is much more than just cleaning. Our process involves multiple operations performed by dry cleaners whose goal is to give your garments a like-new appearance.
Dry cleaning is extremely gentle on natural fibres such as wools and silks, making it the preferred care method.
All stains are expertly treated, and your clothes have been professionally dry cleaned, they are hand-finished on our steam equipment to restore them according to specific fabric requirements.
We Give Each Garment a Final Inspection and Return it to You - Ready to Wear.
Diamond Dry Cleaners is the specialists in dry cleaning and wet cleaning including Formal Wear Dry Cleaning, Evening Wear Dry Cleaning, Wedding Gown Dry Cleaning, Ball Gown Dry Cleaning, Curtain Dry Cleaning, Business Shirt wash & Press, Basket Wash, Dry & Fold Service, Bedding and Linen Dry Cleaning, Suede and Leather Dry Cleaning, Household Items Dry Cleaning, Repairs and Alterations.
Wedding Dress Cleaning Perth
Your Wedding Dress is a precious memento of a very special day, and our task is to clean your Wedding Dress with care and pride. Diamond dry cleaners has a wide range of modern, environmentally friendly machines to clean the complete range of materials used in Wedding Dress. We are specialist Wedding Dress cleaners have the equipment and skills to clean your Wedding Dress.
Your wedding dress is one of the most important and expensive garments you will ever wear. You wear it on one of the happiest and most important days of your life. It's a long day, and often the dress can look a little stained and tired when it's over. Make sure it's properly cleaned and preserved for the future.
Today's Wedding Dresses are made from a wide variety of fabrics. The gown you have selected may be satin, taffeta, chiffon, organza, brocade, and lace, and accented with delicate trims, such as beads, crystals, sequins, embroidery, silk flowers, and appliqué, all of which require special care which is taken at Diamond Dry Cleaners.
Your Wedding Dress is precious and should only be trusted to an experienced, expert of Wedding Dress Dry Cleaning. Contact Diamond dry cleaners today for any questions on 0433985022. For an estimate, message or email us some photographs of your Wedding Dress.
Boxing Your Wedding Dress
Our specialist Wedding Dress Dry Cleaning team carefully layer your Wedding Gown into the box after lining the box with pure white acid-free tissue paper which is then layered in between the folds. The acid-free tissue paper provides your Wedding Gown with the best protection from discolouration and air-borne moisture.
No more search for Wedding Dress Dry Cleaners near me.
Dry Cleaning Perth
At Diamond Dry Cleaners, professional dry cleaning is much more than just cleaning. Our process involves multiple operations performed by dry cleaners whose goal is to give your garments a like-new appearance. Dry cleaning is extremely gentle on natural fibres such as wools and silks, making it the preferred care method.
All stains are expertly treated, and your clothes have been professionally dry cleaned, they are hand-finished on our steam equipment to restore them according to specific fabric requirements. We give each garment a final inspection and return it to you—ready to wear.
Diamond Dry Cleaners is the specialists in Dry Cleaning, and Wet Cleaning including Formal Wear Dry Cleaning, Evening Wear Dry Cleaning, Wedding Gown Dry Cleaning, Ball Gown Dry Cleaning, Curtain Dry Cleaning, Business Shirt wash & Press, Basket Wash, Dry & Fold Service, Bedding and Linen Dry Cleaning, Suede and Leather Dry Cleaning, Household Items Dry Cleaning, Repairs and Alterations.
Wet Cleaning Technology
Professional wet cleaning is a process that uses computer-controlled washers and dryers, specially formulated detergents,
and specialized finishing equipment to create an eco-friendly Wet Cleaning alternative to dry cleaning.
Quite simply, Professional Wet Cleaning is the process of using water and specialized equipment and detergents to clean "dry clean only" garments.
Professional wet clean washers use a computer to control the rotation of the cleaning drum in order to minimize agitation
while providing sufficient movement for effective garment cleaning. Wet clean washers are also equipped with a computer programmed detergent injection system, which allows the cleaner to specify the amount and type of wet clean detergent used for each load.
Biodegradable wet clean detergents have been formulated by detergent manufacturers to maximize cleaning power while minimizing colour change and shrinkage.
Wet clean dryers include computer controls to assure that garments retain a proper amount of moisture after the dry cycle is complete.
Wet-cleanable textiles
Coats, trousers, jackets
Sport and water repellent textiles
Pullover (e. g. wool, angora, etc.)
Silk and viscose textiles
Cotton textiles with non-solvent
Evening wear
Blankets, curtains
Quilts filled with wool, down or feathers
Bathroom mats
At Diamond Dry Cleaners, professional dry cleaning is much more than just cleaning. Our process involves multiple operations performed by dry cleaners whose goal is to give your garments a like-new appearance. Dry cleaning is extremely gentle on natural fibres such as wools and silks, making it the preferred care method.
Dynasty Dry Cleaners Australia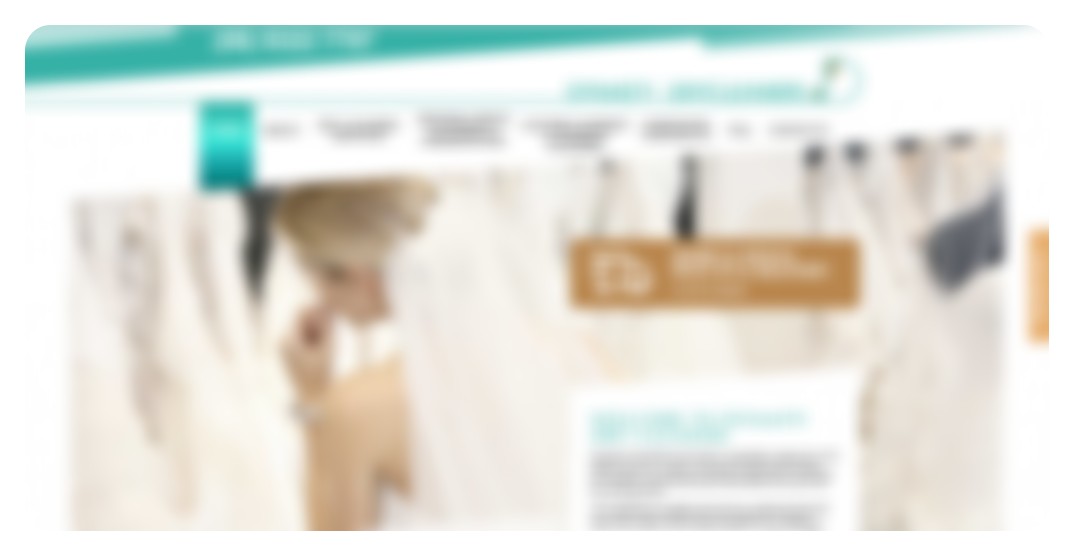 (08) 9322 7791
Wedding Dress Cleaning & Preservation
Welcome to Dynasty Drycleaners, Perth's ultimate wedding dress dry cleaning specialists.
The Masters Of Wedding Dress Dry Cleaning
Our premium dry cleaning service sees your wedding dress treated with the utmost individual care and attention to detail. Upon examining your gown to establish optimum cleaning methods, your dress will be progressively treated and cleaned in a gently way, with inspections taking place at every stage of the cleaning process. Our qualified Tailor can also cater for any repair work it may need.
World Leading Wedding Dress Preservation Technology
'Prestige Preservation' is the international experts in the preparation, preservation and storage of wedding dresses and all your irreplaceable garments and life memorabilia, and licensed exclusively to only the finest specialty wedding dress dry cleaning processors in Australia, like Dynasty Drycleaners.
Lifetime Oxidation Guarantee
Did you know that traditional wedding gown storage boxes do not protect or guarantee against oxidation or 'yellowing' of the gown?
Prestige Preservation MuseumStyle™ storage boxes are available under license from Dynasty Drycleaners.
Here's How
Your gown is carefully sealed in an acid-free inner box with humidity and moisture controls. Oxygen is then replaced with inert gas, virtually making oxidation (yellowing) impossible. The box is then placed in a storage chest for added protection. This premier system has the added bonus of allowing viewing of the gown and veil at any time while securing it against moulds, mildews and insect attack while the seal remains unbroken.
Does My Wedding Dress Need Dry Cleaning?
No matter if stains are visible or not, every wedding dress requires careful dry cleaning to remove hidden stains from perspiration and body oils, which can cause discolouring and fabric weakness over time. Some stains, which are not immediately visible, will develop with age through oxidisation. We urge all brides to book their wedding dress dry cleaning as soon as possible.
Prices Start From Just $200
Your wedding dress dry cleaning charge will depend upon many variables, including the type of fabric, degree of soiling, and the length of the train and storage selection. The price of our premium service can range from $200 – $600, plus storage box or preservation (upon request only).
The complete calculator below for an instant estimate.
Click the tab in your estimated results, to be eligible for our quarterly draw to have your gown dry cleaned and preserved at No Charge.
Call us or visit Dynasty Dry Cleaners between 9:00 am to 3:00 pm Monday through Friday at one of our convenient locations, for a free appraisal and quote. No appointment is necessary.
Dynasty Drycleaners has been in operation under the same owner for over 27 years. We use the latest dry cleaning technologies and garment finishing equipment to minimise our impact on the environment and achieve the best look for your garments.
The emphasis on quality and service is delivered through our envied staff training and encouragement program, which has made us the market leader for dry cleaning in Perth.
This is why Customers that come to us stay with us!
​​Why Do Wedding Gowns Go Yellow With Time?
The Result of Sugar Caramelization
Any substance containing sugar or corn syrup that comes into touch with the bridal dress will leave an unattractive stain. Cake, icing, alcohol, and soft drinks all fall within this category. The stain may not be immediately noticeable, but it will become so with time. In time, the sugar will oxidize, leaving behind yellow or even brown blotches on your wedding dress.
The brides who send us their soiled and yellowed antique bridal robes. Many people believe that the first bride accidentally spilled espresso on her wedding garment, and that the stain was never washed off. In reality, those murky brown smears are just caramelized sugar. Sugar doesn't really dissolve in dry cleaning solvent, which is something cleaners did not know years ago and still do not know now. Wedding dresses that were treated there seemed clean, but the sugar component of the stain remained. These inherent stains shift from white to yellow to brown due to the presence of sugar. Caramelized sugar stains are resistant to both dry cleaning and oxidation, but our restoration procedure successfully eliminates both.
Oxidation
Fabrics that have been left out in the open or in the sunlight may eventually become a yellowish color due to oxidation. Different fibers oxidize at various rates. Although cotton discolors more rapidly than other fibers, oxidation over time may cause all fibers to take on the same color. Therefore, an antique wedding dress that initially looks to be yellow or even brown all over may, after being restored, reveal itself to be made of ivory silk and adorned with white cotton lace. Still, additional elements that yellow dresses include chemicals from the plastic bag or container the vintage wedding dress was stored in and extreme heat in the attic where the dress was kept. While dry cleaning won't get rid of oxidation, our restoration technique can get an old wedding dress back to its original color, whether that's white or ivory. While the effects of oxidation on colored textiles are less noticeable, it nonetheless occurs and can be repaired.
If a chemical that was not thoroughly removed from the garment oxidizes and turns brown, you may have an oxidation spot. Because dry-cleaning agents don't get rid of everything, this can still happen to your garment after it's been cleaned.
Clear soda, alcohol, and dried sweat are examples of spills that may go undetected during the first cleaning. It is possible that these materials will oxidize over time unless they are treated beforehand. The easiest way to keep a preserved wedding dress in pristine shape is to have it inspected on a regular basis. If an oxidized stain is noticed quickly enough, it may often be treated.
Your Dress Was Exposed to Direct Sunlight.
You kept your wedding attire out for people to gawk at for several weeks following the big day. You left your gown on the mannequin for your own amusement after a while, even though you relocated it to a more private area of your bedroom.
Fabrics with a brilliant white are not a natural hair color, unfortunately. Manufacturers utilize white dyes in the production of fabrics to create a snowy appearance. The chemical bonds in fabric dye begin to break down and fade when exposed to UV radiation, turning wedding gowns a yellow, creamy, or off-white color.
Store your outfit in a dark, cool place like the cellar if you want it to survive for generations. The best way to showcase your clothing is in a shadow box with low-voltage LED lighting, which a professional can build for you. Verify that the LED lighting does not produce any harmful levels of heat or ultraviolet radiation.
Wedding dresses are delicate, therefore it's important to keep them out of the light and away from dust.
Frequently Asked Questions About Cleaning Wedding Dress
The while it is usually never too late to clean and preserve your wedding dress, the absolute best time to have your gown cleaned is the day after your wedding. The earlier you have your dress cleaned and preserved, the less of a chance stains will have to really set in.
Place the dress in an acid-free container and store it in an area that is safe from harsh light or temperatures (think under a bed). You should also add silica desiccant packets inside the box for humidity control. Alternatively, you can use an acid-free plastic garment bag to hang the dress in a cool, dry closet.
Dry cleaning a wedding gown should take somewhere from a few days to a month depending on how many layers are on your gown and how busy the dry cleaning shop is. If you're fortunate enough and the shop isn't busy, a fantastic dry cleaning for a wedding gown must take two to three days.
Professional dry cleaners will steam or press wedding dresses, but brides can also purchase a handheld steamer for their own use at home.
Washing wedding dresses at home requires attention to detail (and, ideally, a large wash bag), but it can be done if the fabric and any embellishments are safe to machine-wash or wash by hand.