How to find a wedding dress - Shopping tips
We'll get right to the point: There are some things about wedding dress shopping you just don't find out until you're in the dressing room of a bridal salon. But not to worry—we're here to make sure you're as prepared as possible.
And by now you'd hope to have found your wedding venue.
Now that you've already decided what you're looking for in a wedding dress, you're ready to hunt it down and make it yours. To do shopping for your wedding dress fun, easy and painless, don't just hit the stores and wait for the dress to fall on your lap. Make a plan! Below, find 12 truths you should know before you head to your first appointment.


16 Tips That You Won't Hear Anywhere Else
1. You need to cross some things off your list before you can start.
We know you're probably super excited to find your wedding dress, but you can't get ahead of yourself. Alterations take several months, and your dress style should be at least somewhat reflective of the season you're getting married in (for example, you probably won't want a heavy, long-sleeve dress if you have an outdoor winery wedding in the middle of July). You'll likely want your wedding season—if not your exact date—wholly nailed down before you buy your dream dress.
2. Decide when to shop.
There's no time too early to start looking, but there is a time that's too late. Depending on where you get your dress, it could take several months for your dress to be ordered and shipped. From then, you'll need several weeks for your seamstress to make alterations. You should start shopping for about 9 months before your wedding, but preferably sooner. There's nothing wrong with beginning early, even a year before you'll actually place an order. But don't make the mistake of buying yet. The last thing you want is to buy what you think is your dream dress two summers before your wedding and find out the following summer that your real dream dress has just been created.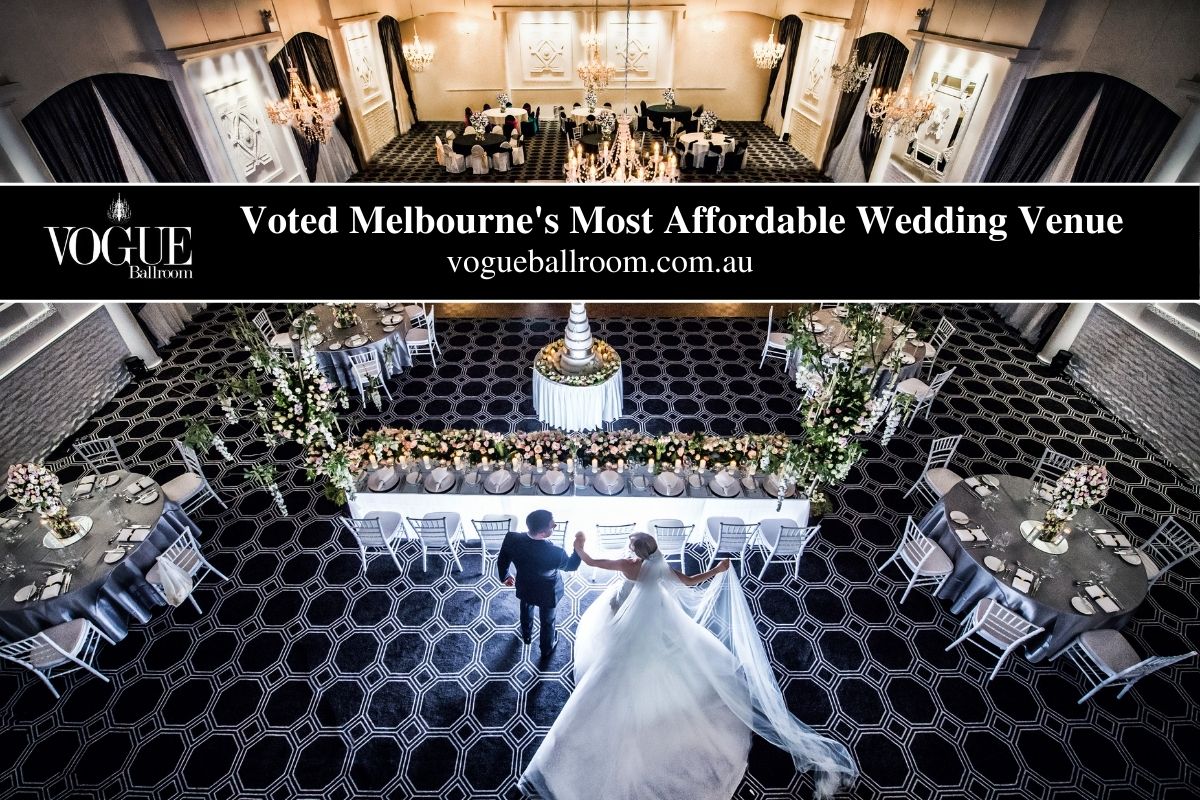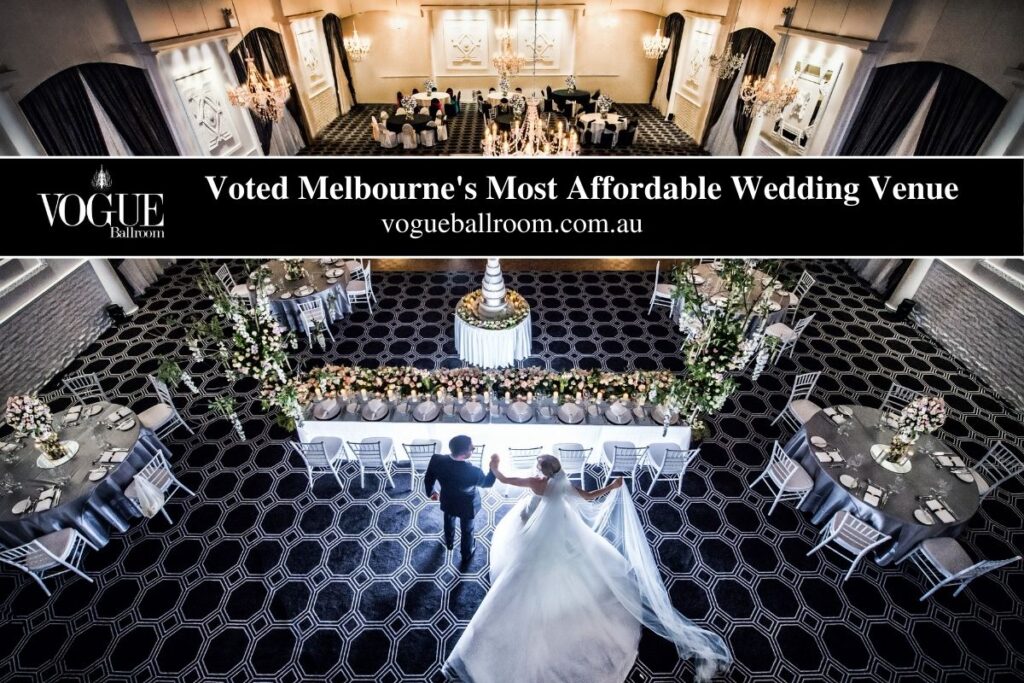 3. Decide where to shop.
This will probably be a decision based on your budget. Decide whether you'll shop at chains, small boutiques, etc. Decide how far you'll travel to see dresses in person. If you want an expensive designer dress, you may have to move to New York City to actually try it on. However, if you've chosen to include places like David's Bridal, you're sure to find one nearby. In bigger cities, you'll have access to some shops and boutiques, which will carry gowns from some designers, but they'll probably be more on the expensive side.
Be careful when shopping online. Getting the dress sized correctly is very important, and this is best done by actually trying it on. If you're not careful, you could seriously regret your decision and spend double the money if you don't like the dress you bought online and have to buy a new one. If you decide to shop online, do so with great care.
Many places don't require an appointment, but you should make one anyway. This is to ensure you don't wait around for an hour while the consultant helps customers who did have meetings. People with appointments will always come first.
Some people claim to have had bad experiences with chain stores, such as encountering sales consultants who are unfriendly or not helpful. It's hit or miss.

The good news is, those stores will always have another location somewhere nearby, and you can still go to the other one. If you get a consultant who isn't helpful to you and you don't want to check out the other location, just ask for a different consultant. If you're too embarrassed to do so, just leave and report her to the manager anonymously. No sales consultant has the right to be unkind to a bride!
Some shops will not let you browse freely through the gowns. They'll ask you for a description of what you're looking for and then bring you dresses they think match it. If you really hate the idea of not being able to see everything yourself, avoid these places. Call and ask first if it's important to you.
Large warehouse type stores are excellent places to find gowns. They have dresses for every budget, and will usually let you browse through the gowns as long as you want and try on as many as you want.
Look for a company that specializes in rental dresses. This can be an excellent solution for the bride on a budget. Men rent tuxedos - why not rent the dress too?
4. Breakfast actually is the most important meal of the day.
Starting out "hangry" isn't the best way to begin, so make sure you have something substantial to eat before getting started. Trying on gowns is emotionally and physically draining (some dresses might weigh as much as you—seriously). You'll be on your feet for a while, so undoubtedly fuel up.
5. You should choose your companions wisely.
Make sure another person goes along with you. You'll definitely want an opinion aside from the consultant's. However, don't make the mistake of taking your mother, your maid of honor, your bridesmaid, your other bridesmaid, and your other bridesmaid's little sister. Not only will they get in the way, but none of them will all agree on anything, and most likely, at least one of them won't like whatever dress you're trying on. It's probably best to take one person (or maybe two, like your mother and maid of honor), whose opinion you trust and value.
Most bridal salons are happy to welcome you and a few guests, but not your entire entourage. This is actually a good thing—there's only room for a couple extra bodies along with all that tulle anyway. Plus, you'll have fewer people weighing in on your decision. (It's great to have some trusted opinions, but if you have too many voices chiming in, you risk not choosing a gown you actually like, as well-meaning as your mom is.)
If you're allowed, take a camera (preferably digital) with you to take snapshots of the dresses you love the most so you can keep a record of them. You'll probably try on many dresses during your search, and you'll reasonably quickly forget the details of each suit as you try on the next one you love.
Having photos helps you remember and compare them later so you can narrow down your choice. If you can't take pictures, keep a list of the designer and dress number or name so you can look them up online and save the images that way.
Take along a bottle of water or something else hydrating. Trying on dresses can turn into a time-consuming experience, and it can also be a workout, so make sure you bring a beverage. Just be sure to keep it away from the dresses.
Photos of dresses you found online or in magazines if you have any. Even if they're dresses made by another designer, the shop you're in may be able to help you look for something similar. A lot of chains have styles that bear a resemblance to dresses by an expensive designer as a cheaper alternative for brides with smaller budgets.
If you've already decided to wear a particular item (such as a specific pair of shoes, veil, or jewelry) because it has sentimental value, take the issue along with you. If it's absolutely necessary that you wear it on your wedding day, you'll want to make sure the dress you choose goes well with it (though this may narrow your options considerably).
6. Wear a touch more makeup than usual.
Buying a fancy gown isn't an everyday occurrence—it's going to be a tricky decision no matter what—not to mention the potentially unflattering lighting typical of most fitting rooms. Do yourself a favor and wear a touch more makeup than your usual bare face and bun combo you typically sport to run errands. (Hint: Your bridal salon appointment isn't a regular errand!) You'll look more like you will on your wedding day, which will definitely make it easier to decide on a gown.
7. Be prepared to strip down.
Full disclosure: A veritable stranger will probably catch glimpses of you naked. Most consultants will give you some privacy, but since gowns can be unwieldy or delicate, they'll need to help you in and out of at least a few of them. Wear undergarments you don't mind seeing the light of day (we recommend nude boy shorts and a strapless bra). If you're a more modest person, speak up from the start.
8. Trust your consultant.
They may be older than your mom or young and single, but that doesn't mean they're not qualified—they wouldn't be doing this if they weren't. Your consultant knows the dresses and sees hundreds of brides with varying body shapes try them on every day. Make sure you share your wants (lace, A-line, off-the-shoulder sleeves) but also be open to their suggestions—you may end up choosing something completely different than the original vision they convinced you to try on.
BUT also bear in mind – beware of salespeople. Don't let the sales consultant talk you into anything. Remember that many consultants work for commission. Sadly, many sales consultants won't care if you really do look beautiful -- they'll want you to purchase the most expensive dress, regardless of how it looks on you. Some of them will have a genuine interest in helping you find the dress of your dreams. But don't take a chance, and stick to your own opinion and that of the people you make with you.
9. A bridal size 8 is not a retail size 8.
Wedding gown sizes are not the same as street clothing sizes, and that's just a fact of life. If you wear a size 8 in your favorite work dress, there's a good chance you'll be wearing a size 12 or 14 down the aisle. Focus on how high you feel in the suit, not the number on the tag.
10. Feel free to experiment with styles that aren't "you."
Even if you have your heart set on a sexy mermaid-style gown, or think you can't wear anything "bohemian," try on a variety. This is a once-in-a-lifetime opportunity, and you may surprise yourself by choosing something totally different than the pins on your inspiration board. And try the dress that your mother (or grandmother or mother-in-law-to-be) keeps saying is "the one"—she's been looking forward to this day too. She'll either see that you were right about the skirt swallowing you whole, or you may shock yourself by actually liking the dress.
Look at choices for length, sleeve style, necklines, waistlines, trains, etc. There are a ton of options out there! Do a little research on what's possible for specific fabrics and silhouettes, but don't rule out gowns of a particular type because they don't have all the little details you prefer. If you see what looks like the dress of your dreams, but it has sleeves, and you wanted a sleeveless, or if your dream gown ends up having a huge train and you wanted a shorter one, you can ask a seamstress to alter these things.
However, remember that seamstresses often charge a whole lot for little things, so if you want to change many things about your gown, you may be better off continuing your search. Also keep in mind that most of the time, the same dress can be ordered in various colors. When you start to shop or search for gowns online, don't pass up a dress just because it's stark white and you want champagne. If you love it, check to see if it's available in champagne.
11. Another bride might be wearing "your" dress.
Let's get real: You're not the only bride planning a wedding at the moment (duh), so it's entirely possible someone else will be trying on your dream dress. Or you may see someone wearing an illusion-back gown you hadn't considered and wanted to try it on immediately. We know you know how to play nice—share the mirrors, the dresses and try to be patient if you need to be.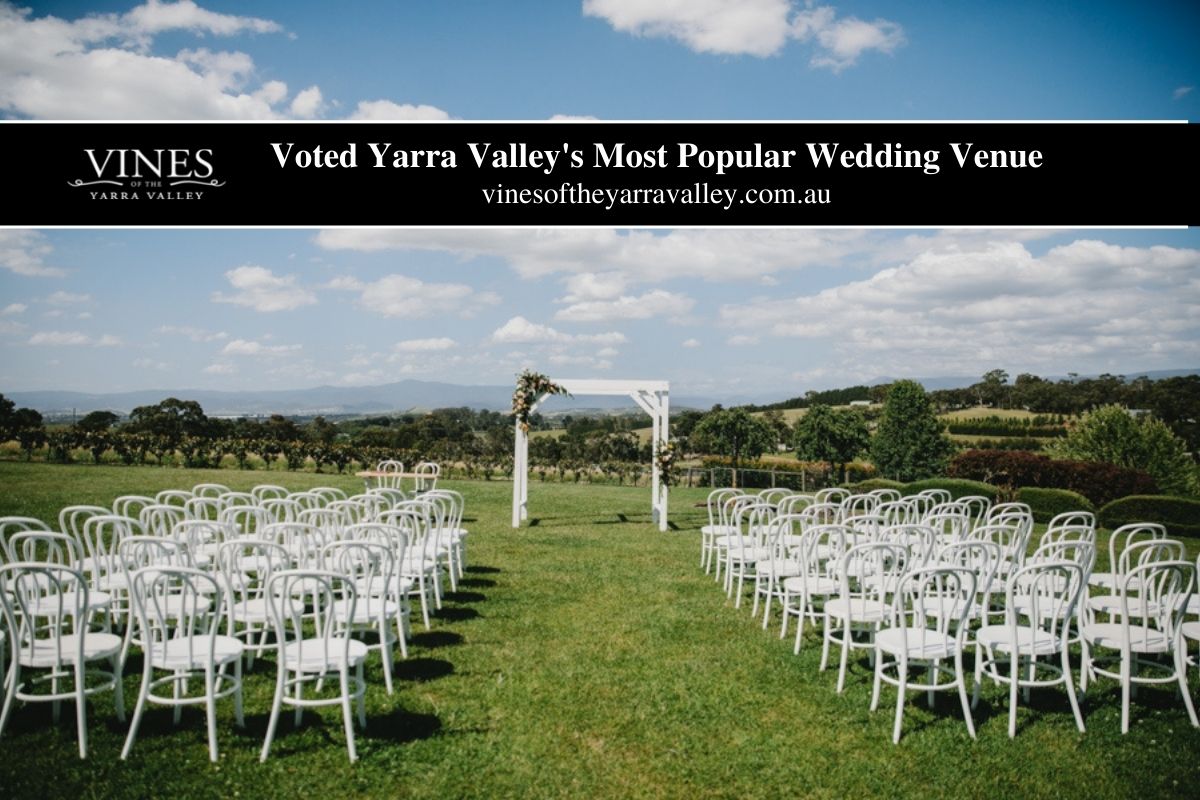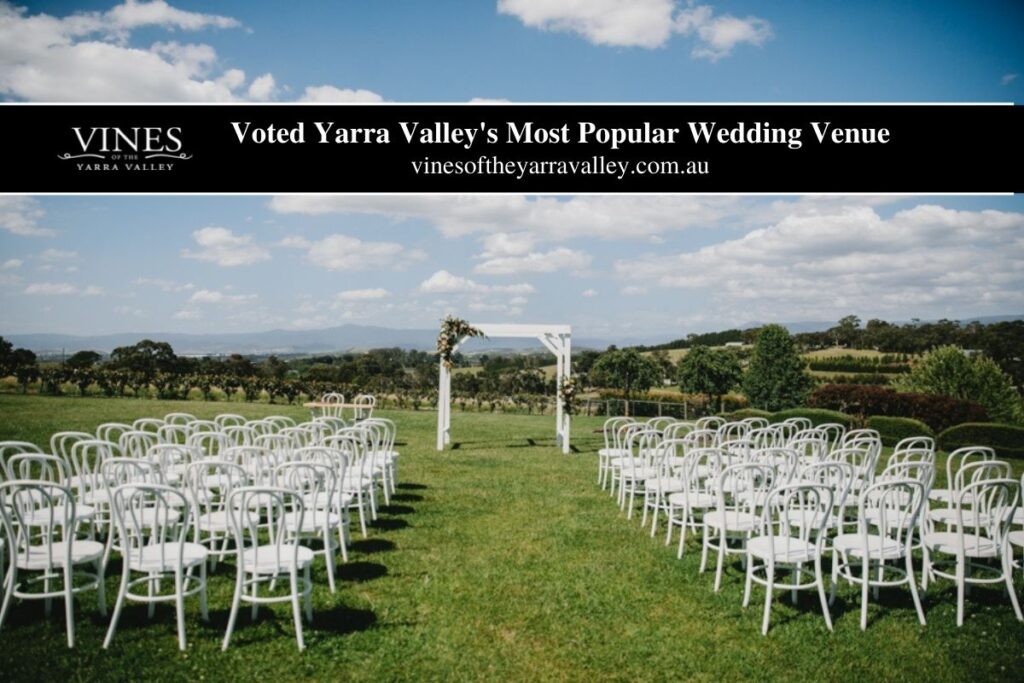 12. Make sure to move around.
Sure, there will be moments when you're standing still at your wedding (like when you say your vows). But you'll also be sitting, mingling and getting down on the dance floor. If you think the dress is a serious contender, take a walk around the salon, sit down and practice your dance floor moves. You may feel a little silly at the moment, but you'll be glad you gave the gown a test-drive when you're comfortable all day and night.
13. You may not cry—and it's okay.
Maybe emotion will overcome you. Maybe your mom will get choked up too. But it's beautiful if no one cries. It doesn't mean you picked the wrong gown. Every bride is different, so don't put pressure on yourself to react a certain way. Also, your consultant may not pop a bottle of champagne (some can't get due to liquor laws) as you see on TV. Take your shopping companions out for a celebratory drink instead—you all deserve it.
14. Prepare for the not-so-fun stuff (like contracts, deposits and alteration costs).
When you've found the dress, most salons require you to sign a contract and put down a deposit on the spot (read more about that here). You may have to commit to things like size and any customizations (adding sleeves, dropping the waist) you and your consultant discussed. Ask about alteration costs—they can add up.
And check if any discounts are available. You're not going to get half off, but there may be an upcoming trunk show or a special rate for purchasing your bridesmaid dresses at the same salon. Or sometimes you'll get lucky, and they'll throw in a veil—it never hurts to ask.
Don't be discouraged. Most women will try on many, many gowns during their search. It's not only normal to not find the perfect dress on your first try, but it could also be a warning sign that you're making a rash decision you'll regret later. Some women get lucky and do find their dream dress shortly after they start looking, but it's most likely something they realized then, after looking through many other suits that didn't compare to the one they found in the beginning.
No matter what, the savvy shopper will keep looking and then go back to that dress later if it really turns out to be The One. Expect to try on anywhere between 30 and 150 dresses before finding the final one. Some women try on hundreds. Don't feel bad if you shop for months and try on 600 dresses before you find the one that seems to be made for you.
15. Shop around.
Once you've found the dress you want to wear on your special day, consider shopping around for various prices before you make your final purchase. One shop may have the dress you want on sale for considerably less than another. You may be able to find your dress online (but remember always to be sure you actually see and try on the dress in person before you ever purchase online).
If you don't mind wearing a gown that's already been worn by another bride, you can save a great deal of money. You'll just have to consider that it's already been altered to fit the other bride, so make sure you get a very detailed description of what's been done to the dress.
16. Have fun!
This is a time in your life when you get to try on as many exquisite and expensive dresses as you want. You'll be the center of attention (at least among your group at the shop), and people will treat you with special kindness because you're a beautiful bride. Have fun!
Frequently Asked Questions About Wedding Dresses
You're considered a plus-size bride if you
normally wear a size 14 or higher
, which would be a size 16 in bridal. Most designers do offer plus sizes, but many stores only carry samples in sizes 8, 10 and 12. Call your local bridal store before you go shopping to ensure that they'll be able to accommodate you.
According to The Knot 2019 Real Weddings Study, the average wedding size is currently 131.
The Bride. Traditionally, the bride is only solely responsible for paying for
the groom's wedding band and wedding gifts for her bridesmaids
. However, there are many wedding costs (everything from a coordinator to flowers and décor) that are often shared between the bride and her family.
Most wedding dresses are not the same size as your street clothes, in fact, they could be up to two sizes different. The reason for this is many wedding dress designers are from other countries and their sizing is different than in the United States.