Wedding Decorators in Melbourne Victoria. Here's 10!
Every couple nowadays puts importance on how their wedding will look like and you might be one of them. Ask yourself, is the decoration enough to attract the guests, will it give them something to talk about and appreciate. Getting married is a once in a lifetime opportunity for most, that is why it needs to be as perfect as possible. If you want to wow your guest, finding a good wedding decorator should be a part of your planning process. To make it easier for you, we have a list of top 10 wedding decorators in Melbourne (ranked by their easy wedding reviews) that can make your special day truly instagrammable.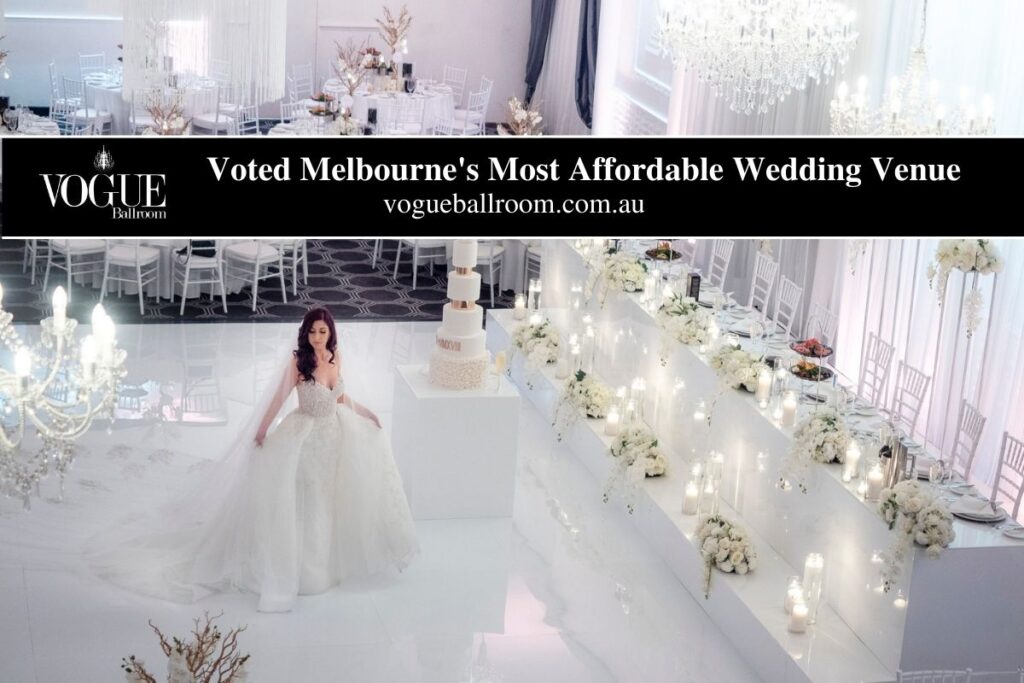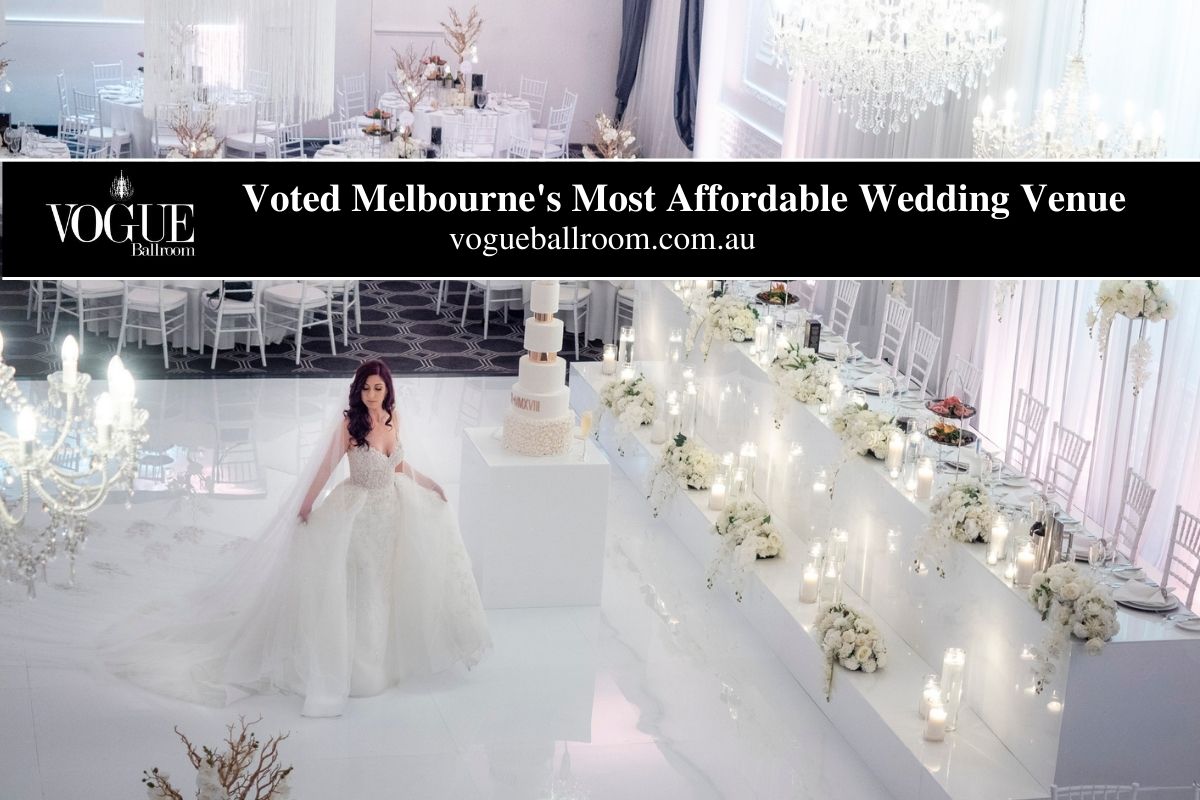 Frequently Asked Questions About Solar Wedding Decorators
Tiger Lily Weddings and Events - Wedding Decorator Melbourne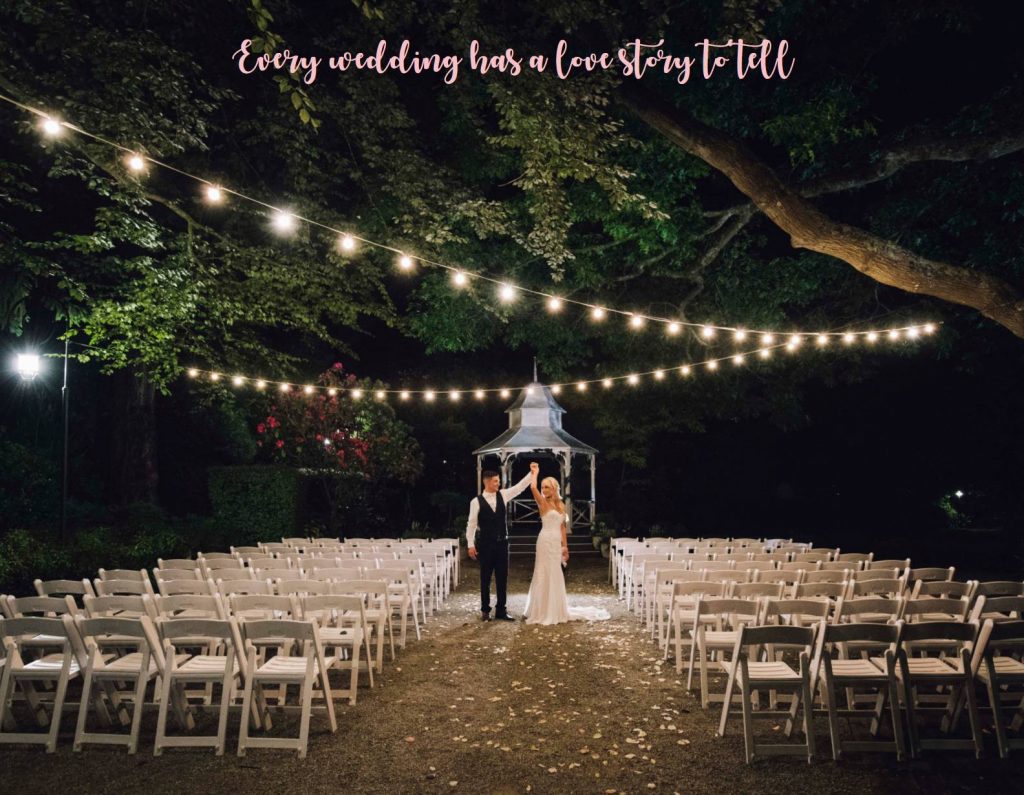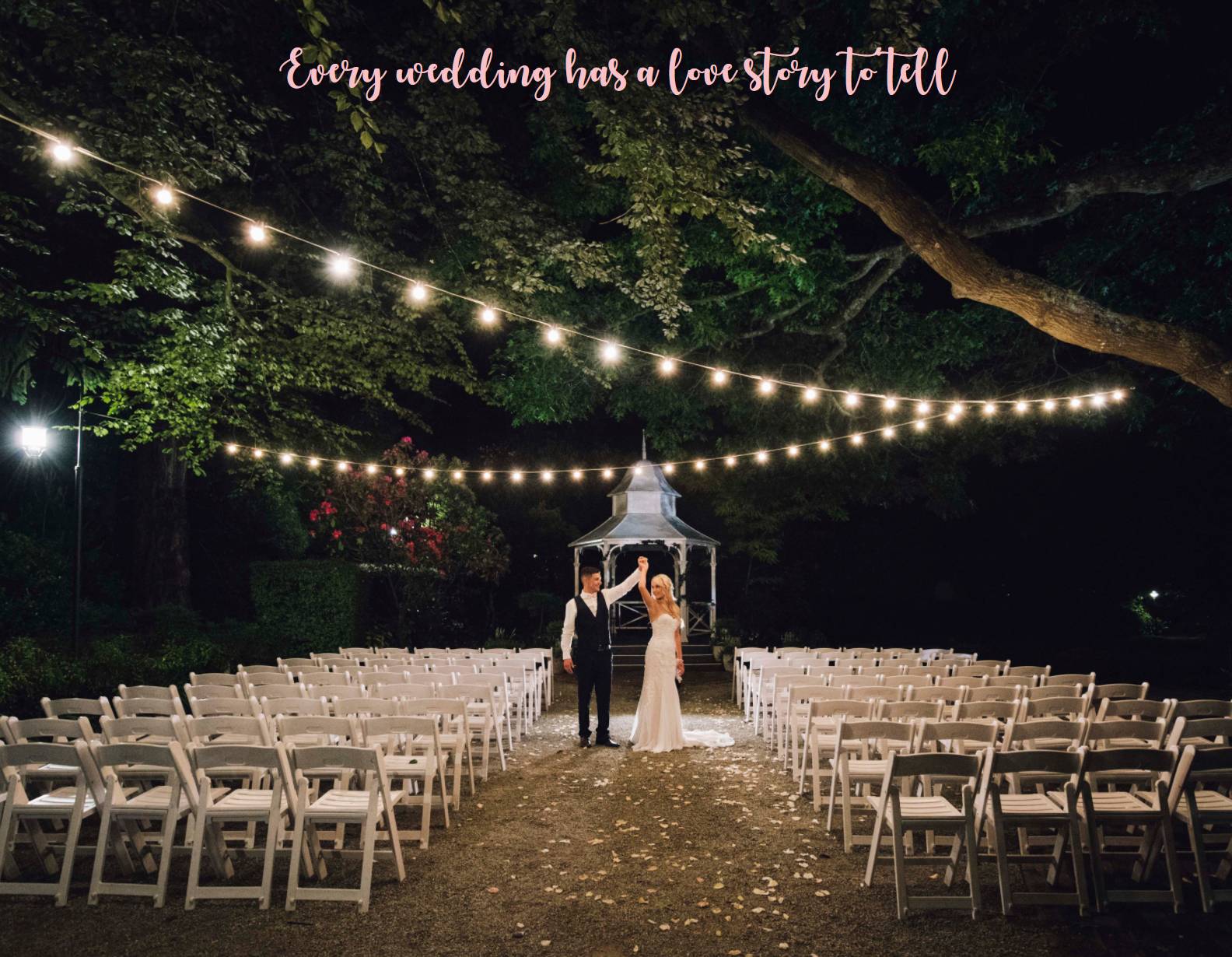 Website: https://darlingdontpanic.com/
Phone: +4423 455 649
Email: [email protected]
It's time for a wedding planner, stylist or on the day coordinator who's as invested in your dream day as you are. With seasoned wedding planners in Bali, Australia, and New Caledonia, there's no design dream or wedding wish our top-notch team can't tackle with confidence. You don't need a wedding planner. You need a wedding bestie. Your wedding is a cause for celebration like no other in your lifetime—and we happen to think you deserve a wedding planner who treats it as such.
We get excited about every last detail of your day, draw endless inspiration from your love story, and advocate for your best interests every step of the way as we work to craft an immersive affair that leaves you and yours in absolute awe. With over 15 highly experienced wedding planners across the east coast of Australia, New Caledonia, and Bali—the Darling Don't Panic team is chock-full of seasoned event experts who work hard to bring your vision to life, so you can soak up every precious moment of your engagement and wedding day.
We're here to hone in on the little details that leave a lasting impression, labour over logistics so you don't have to, and draw inspiration from your story to create an immersive celebration you'll savour for years to come.
Whether you're rocking that newly-engaged glow or have been planning for months on-end and are ready to hand things off to a pro, it's our honour to step in, shoulder the stress, and plan meticulously on your behalf—so you can rest easy knowing your dream day isn't just a dream, but a guarantee. Each of our expert wedding planners in Sydney, Melbourne, Brisbane, Bali and beyond is personally trained by our founder and follows the coveted Darling Don't Panic signature planning process.
We're a tight-knit team of highly experienced event professionals who stay in constant communication with one another, project-manage like seasoned pros, maximise your wedding budget like nobody's business, and style your day to pure perfection. Here, unparalleled expertise merges with a friendly, flexible-as-ever approach to ensure you get the best of both worlds: event authorities you can trust, and a personalised experience you'll actually enjoy. We conveniently service the entire East Coast (QLD, NSW, VIC, TAS)
Beautiful Weddings
https://beautifulweddings.com.au/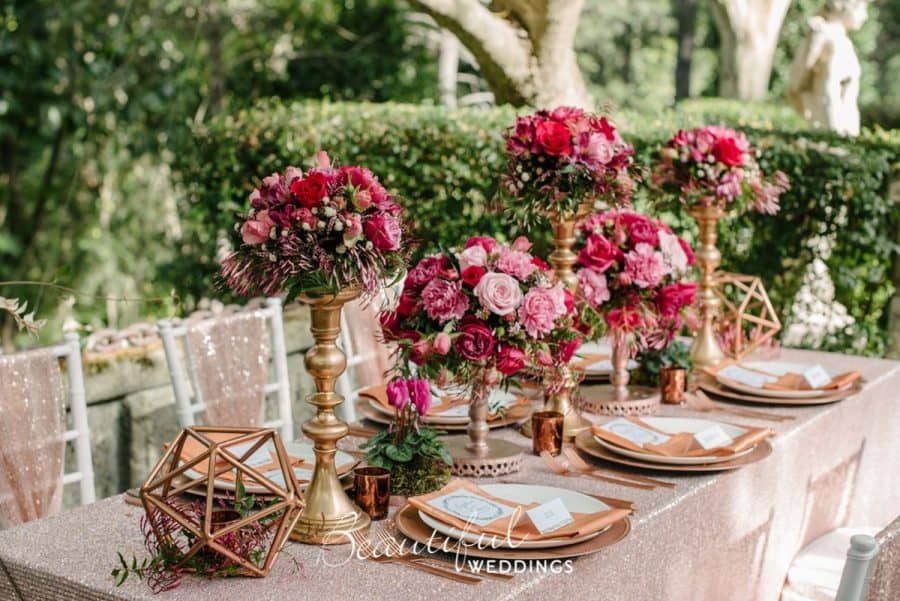 Beautiful Weddings has an outstanding 157 five-star reviews from customers on Easy Weddings. It is one of the most popular choices of wedding decoration suppliers expert in catering outdoor weddings and reception styling. The people behind this great team are known for their ability to bring the couples dream wedding into a reality. Regardless of the theme, you want for your big day, Beautiful Weddings got you covered. For further details, check out Easy Weddings storefront here.
Welcome to Beautiful Weddings – a multiple award winning wedding styling company specialising in creating dream wedding ceremonies & receptions throughout Australia. Our team of experienced stylists will work with you to design and create your perfect wedding day.
We pride ourselves on being innovators when it comes to styling.  All of our exclusive ceremony products are designed by us and are perfectly suited to outdoor locations on beaches and in parks. We have the largest range of ceremony products imaginable and a beautiful collection of reception décor too.  Our team of stylists and co-ordinators can bring your visions to life and create your perfect day!
This is why past brides have voted us Queensland's Number One Wedding Stylists at the ABIA Awards for seven years – our beautiful styling products, our premium service and value for money. In 2017, 2016, 2015 & 2014 & we have also been awarded Australia's Number One Wedding Stylist in the ABIA Designer of Dreams Awards. An honour that we are proud to uphold.
DecorTree Wedding Decorators Melbourne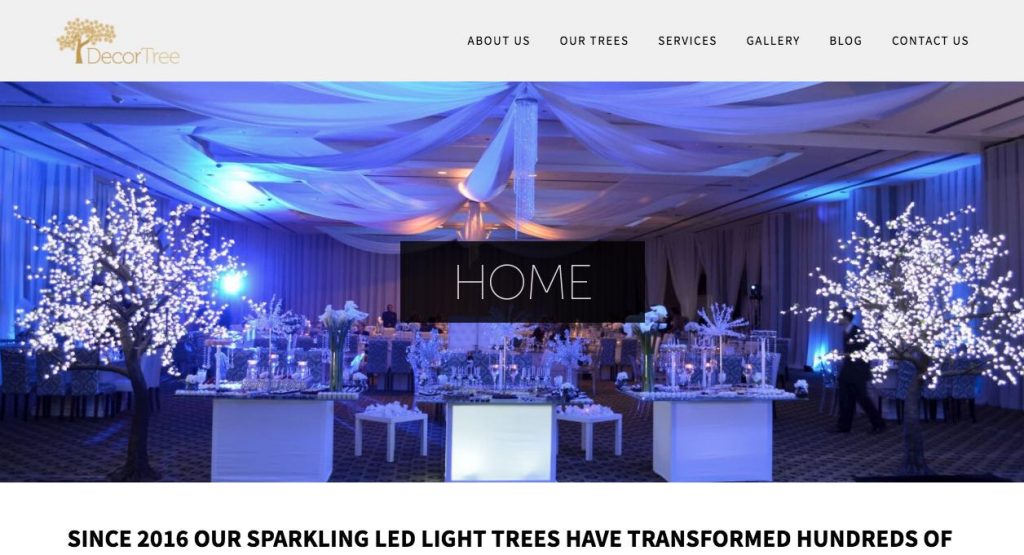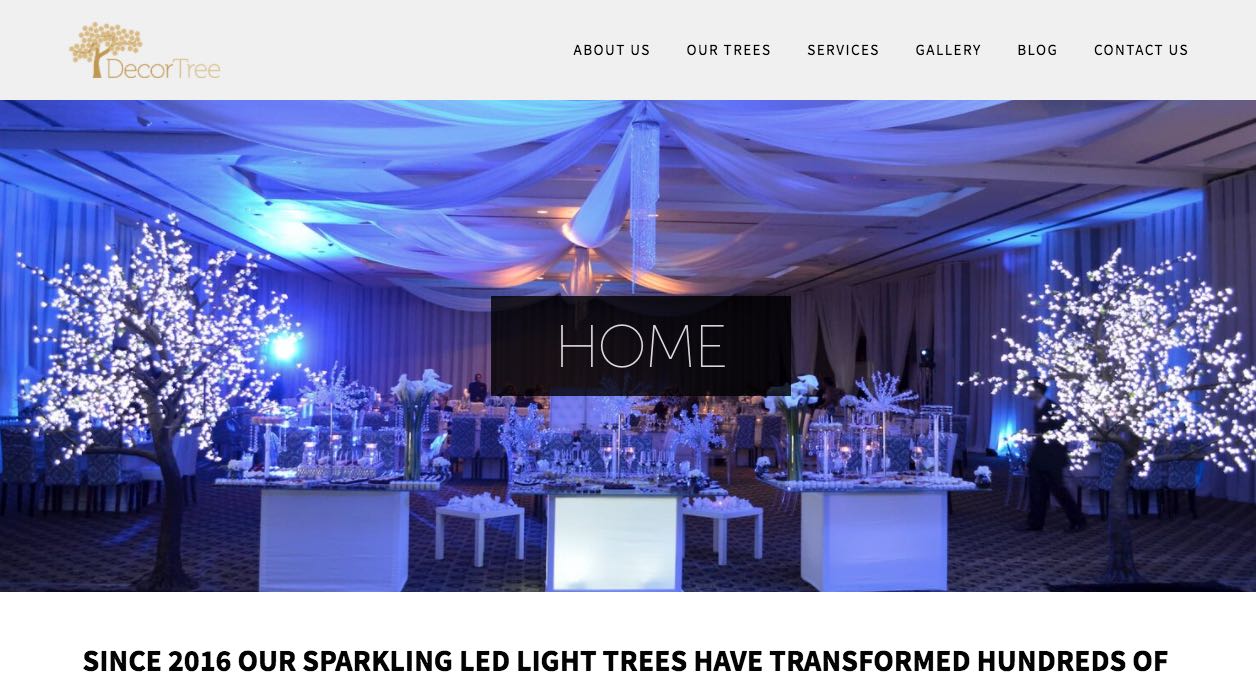 Laura Arroyo - 0452645606
[email protected]
Kew, VIC 3101
DecorTree is a Melbourne-based company specialised in artificial trees for hire for any kind of events. Since 2016 we have transformed hundreds of spaces for corporations, weddings and other special occasions. Our team is committed, meticulous, caring and collaborative. We pride ourselves on making events unique and memorable for our customers, while being accessible and suitable for all budgets.
Our story
"DecorTree was born in 2016 from the need of adding that special touch to my wedding. It was a large ballroom, with lots of tables and chairs, a dance floor, a photography backdrop, photobooth… the usual…
I was feeling something was missing… something that could take the room from predictable and dull, to something memorable and unique.
For the better part of the last decade, I have also been very observant of the latest trends in venue decoration, worked with creative agencies and spent a good while producing and managing events myself. LED Trees were a common fixture in most high-end events and guests and attendees normally rushed to stand by the trees for that amazing picture of the night.
For my wedding day reception in America, I had booked a luxurious venue that despite the elegance and glamour of its tall silk-lined marble walls, was quite cold and plain, taking a lot from the atmosphere that my big day deserved. I then discovered the true value-add of LED Trees at a venue, and that was to transform a very standard venue into a glamorous and unforgettable experience.
That's when I realised this is exactly what Melbournians were often missing from their weddings and celebrations. I decided to give everyone the opportunity to transform their experiences with such a captivating element, enabling them to turn, standard and often dull venue fixtures and decorations into an experience hosts and guests, would never forget. DecorTree was born".
What's next?
We are always in the search of new trends and options to satisfy our clients' needs, resulting in a constant expansion of our portfolio.
Our passionate team is constantly working to bring our clients a wide variety of options, from faux arboreal lighting to trees in blooms or leaves, in all their shapes, sizes, colours and uses to match their themes or meet their needs.
We will keep working along with the most premium venues in Melbourne, retailers, wedding specialists, styling companies and more to make their events the ones that stand above and beyond all others while Melbournians enjoy of an entirely unforgettable experience.
Whether you are looking to add that elegant sparkle to your decoration, adorn the entrance with delicate blossoms to welcome your guests on your wedding day, have a killing window display or simply give your staff an experience that goes beyond expectations, DecorTree will make your event completely unforgettable.
Our trees are available to hire and are for both inside and outside use.
HOW TO HIRE OUR TREES:
1) Enquire to discuss your event date and requirements
2) Make a booking
3) Our team will arrive and set up the tree(s) on the agreed date and time
4) Our team will pick up the tree(s) on the agreed date and time
*Packages and discounts are available for Multihire (multiple trees) and/or Multiday hire.
Circle of Love
https://www.circleofloveweddings.com.au/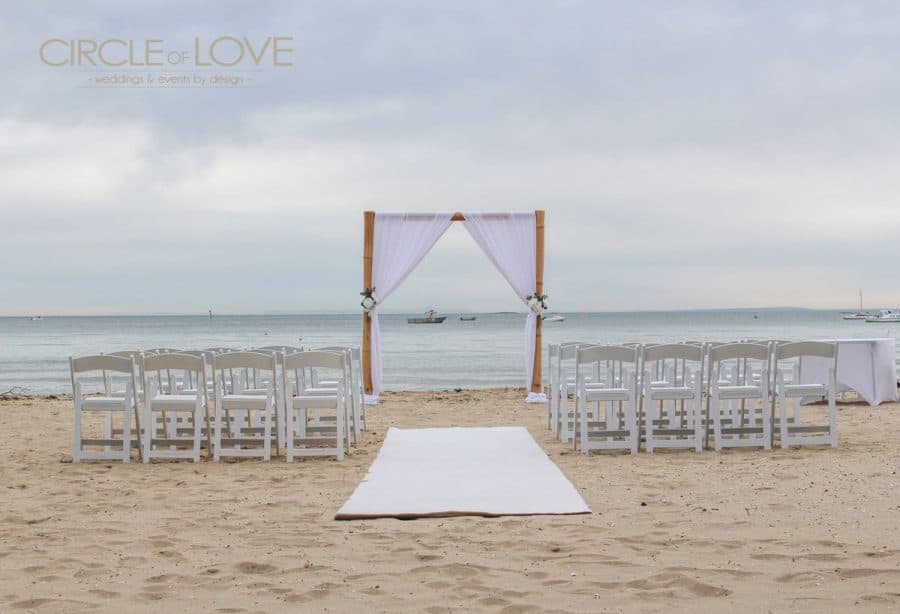 If you plan to have a beach or garden wedding, Circle of Love got your back. They are one of the well-known wedding decorators popular in making their client's dream wedding come true. This team of stylists can take care of your requirements regardless of what color scheme, theme and decorations to use. Therefore, if you are looking for a decorator who can satisfy your needs in Melbourne, Circle of Love is highly recommended with 107 customer reviews from Easy Weddings. Read them and discover why a lot of couples chose Circle of Love to be their decoration supplier on their special day. Know more about Circle of Love here.
Simple, stunning or lavish Wedding Ceremony ideas to help you create the Wedding of your dreams…
We Specialize in Outdoor Wedding Decor and Styling- including:
Gorgeous Beach Weddings
Romantic Garden Weddings
Intimate Park Weddings
Indoor Ceremonies for Church, Chapel or Function RoomWe pride ourselves on delivering Wedding Ceremonies that are modern, unique,elegant and glamorous.
Circle of Love's mission is of excellence, design, sophistication and elegance. Our goal is to create a unique, event that shows who you are, as a couple, on your special day. We are passionate about providing exceptional service for milestone events in your life. Our goal is to create a unique, chic, simply elegant, customised event especially for you. We listen, suggest and plan to create a beautiful reality just for you.
We pride ourselves on delivering weddings and events that are luxurious, modern, creative, unique, picturesque, glamorous and filled with detail all around Australia.  We are one of Australia's leading stylists as well as wedding & event planners.
A multi-awarded company, some being 2013, 2014 & 2015  'Independent Wedding Consultant' by ABIA & 2013, 2014, 2016 & 2017 '5 Star Excellence' by Easy Weddings.  2017 Designer of Dreams 'Independent Wedding Consultant' by ABIA.
Weddings of Distinction
https://www.weddingsofdistinction.com.au/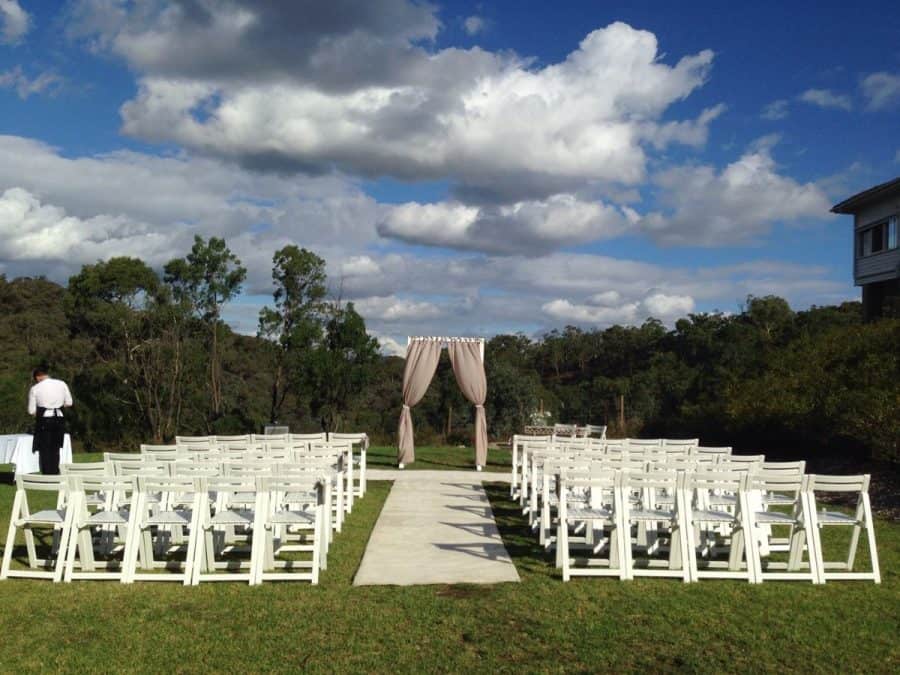 Backed by over 20 years of experience in the wedding industry, Weddings of Distinction is among the favorites of couples searching for decorators in Melbourne, VIC. It is known as Melbourne's original garden wedding specialist providing an impressive work for a wedding that would be forever remembered.
The team of Weddings of Distinction does brainstorming, come up with a plan, and execute weddings based on what you have envisioned. They are highly committed to bringing your dream wedding that you deserve. We recommend checking out their Easy Weddings storefront.
Weddings of Distinction is Melbourne's original garden wedding specialist. We have built an excellent reputation by providing stylish and cost effective garden weddings for over 20 years. We specialise in Event Hire, Styling, Planning and Coordination.
No matter where you choose to hold your wedding, we can create the perfect setting.
We are the exclusive provider of wedding ceremony decorations to the National Trust of Victoria, servicing such properties as Rippon Lea House and Gardens, Como House and Garden, and Labassa. We are also the exclusive providers to The Dome at 333 Collins Street.
We are recognised as a preferred supplier for garden weddings at the Royal Botanic Gardens, and are known and trusted by all parks and gardens across Melbourne for adhering to their strict guidelines.
We can organise full decoration including aisle carpets, white wooden chairs, pedestals, urns, floral arrangements (fresh or silk), signing tables, drinks packages and glassware, and any other special requirements. We deliver, set-up and take-down your wedding ceremony.
We can also supply elegant canopies (small marquees) and large white garden umbrellas to provide shelter. Furthermore, we have bridal canopies/Chuppahs in a range of colours to suit your individual wedding needs.
Our passion is perfection and this shows in our workmanship and we are always happy to discuss your requirements by telephone, email or by meeting with us in our South Melbourne showroom.
Ceremonies, I Do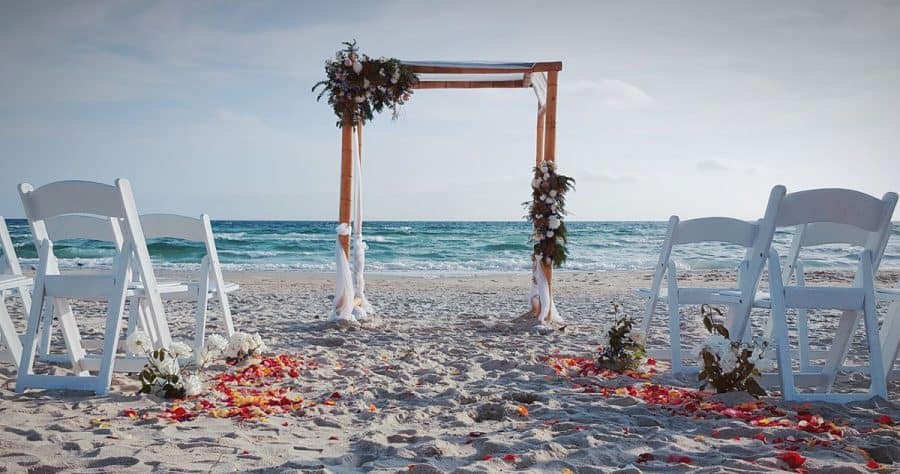 Garnering 34 five-star reviews from customers at Easy Weddings, Ceremonies, I Do is among the most hired wedding decoration suppliers in Melbourne. They are highly specialized in beach and garden weddings and also offer the option to choose venue centrepieces and hire decors. With their passion and dedication, Ceremonies, I Do allow you to just sit back and relax while a great teamwork in making your special day truly magnificent. Get to know more about them here.
Ceremonies I Do is one of Victorias leaders in wedding hire & event styling. Specialising in the decorative hire and set up of wedding ceremonies, whether it be a Garden wedding or a beach wedding……. outdoor wedding ceremonies is definatly what we do best! A huge range of Wedding ceremony furniture, props and decorations are available for wedding hire.
For a hassle free wedding Day, Ceremonies I Do offers a same day setup/pack down service. This means your wedding ceremony will be set up, ready and waiting for you and your guests to arrive. Once the wedding has finished it all gets packed up and taken away, this all happens within your permit times.
We also offer a DIY Wedding hire service, This is designed for the Do It Your Self Bride and event planner that would prefer to do it all yourself.
The Ceremonies I Do team has styled and setup thousands of wedding ceremonies since first starting over 10 years ago. Its this valuable experience and knowledge that has led Ceremonies I Do to have an outstanding reputation for quality products and amazing service.
The Ceremonies I Do team loves what we do and understands just what it takes to create and set up a beautiful wedding ceremony.
Wedding Hire Melbourne
https://weddinghiremelbourne.com/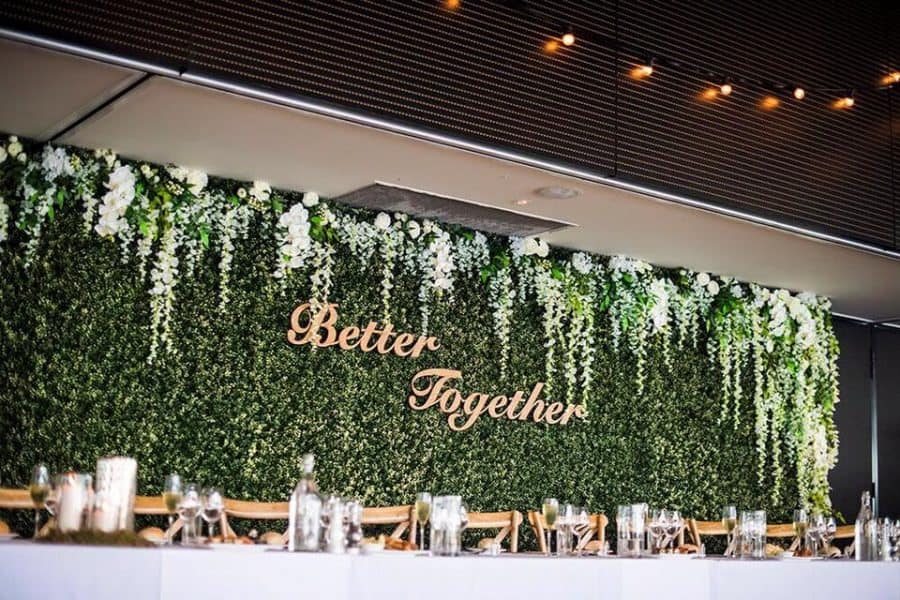 Wedding Hire Melbourne is a family owned and operated a business offering wedding first-rate decorations supplies and services. They have a qualitative range of items available to choose from with the flexible options of allowing you do it yourself or having a professional do it instead. If you are currently looking for a decorator in Melbourne who can provide everything you need to have an impressive wedding venue and style, Wedding Hire Melbourne is your way to go! Find out why they are highly recommended.
Wedding Hire Melbourne is a family owned business with a passion for weddings and events.  Whether your budget requires a Do It Yourself or full styling and Setup we can help.
Based in Langwarrin we at the gateway to the Mornington Peninsula, Dandenongs, Gippsland, and of course Melbourne.
We have a wide range of items available for hire to help style your wedding from your ceremony through to your reception.
Everything from Chairs, Linen, Arches, Carpet Runners in a variety of colours, centerpieces, wine barrels, and much much more....
Check out our website, facebook page to have a look at what we do ....
All About Venues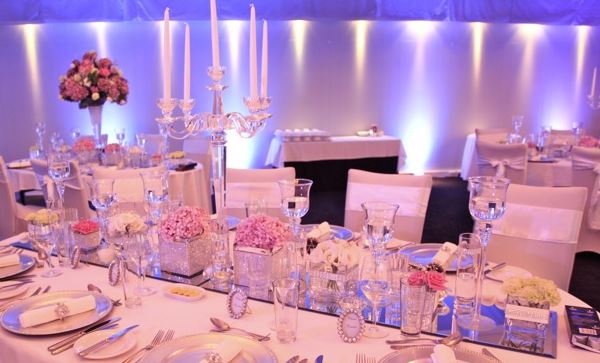 With a huge range of items for hire that's suitable for wedding events of all theme and reliable services, All About Venues could be the decorator you are looking to plan for your big day. If you are on the lookout for an expert to do your wedding decor, hiring All About Venues is a good option. They create a plan tailor to your needs, a style that matches your preferences, and execute everything at high standards. View decoration packages of All About Venues here.
Planning your wedding should be an enjoyable and exciting experience. A wedding is one of the most important days in a man and woman's life. It can also be one of the most stressful. It does not have to be. We can greatly reduce stress throughout your planning process and on your wedding day. We guide our couples graciously throughout the planning process from innovative concept to flawless execution.
It is a celebration of your love. It is a time to share with your closest family and friends, taking in each moment into your memory to treasure forever.
No two weddings are exactly alike, but intimate or grand the one thing they do have in common is that they are special. We help you to design a one of a kind, beautiful wedding that reflects your own personal style and is as unique as the two of you.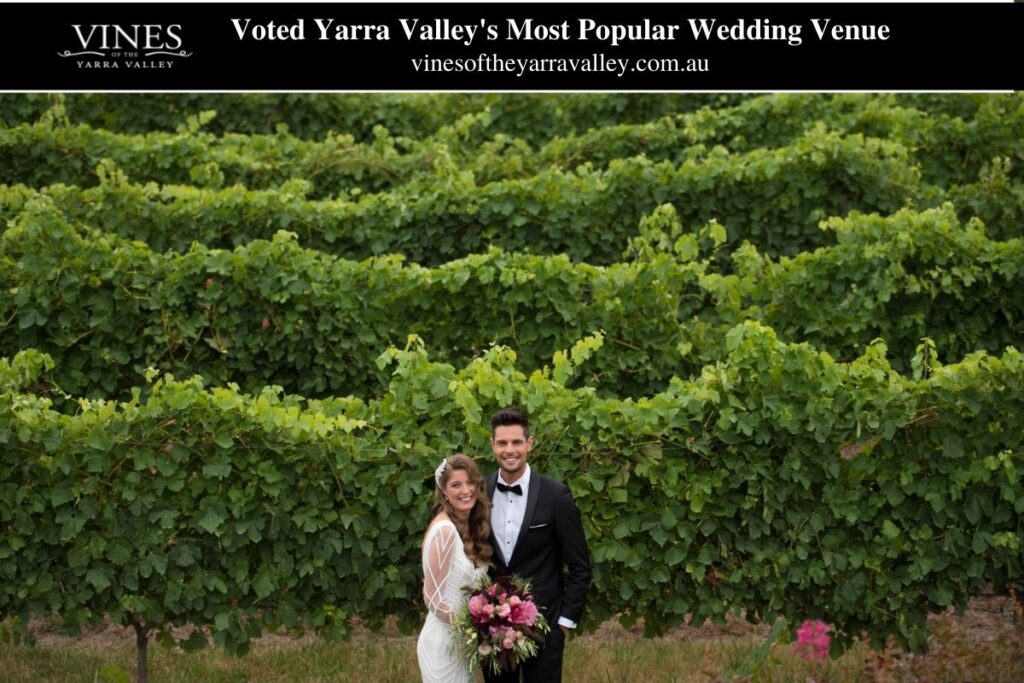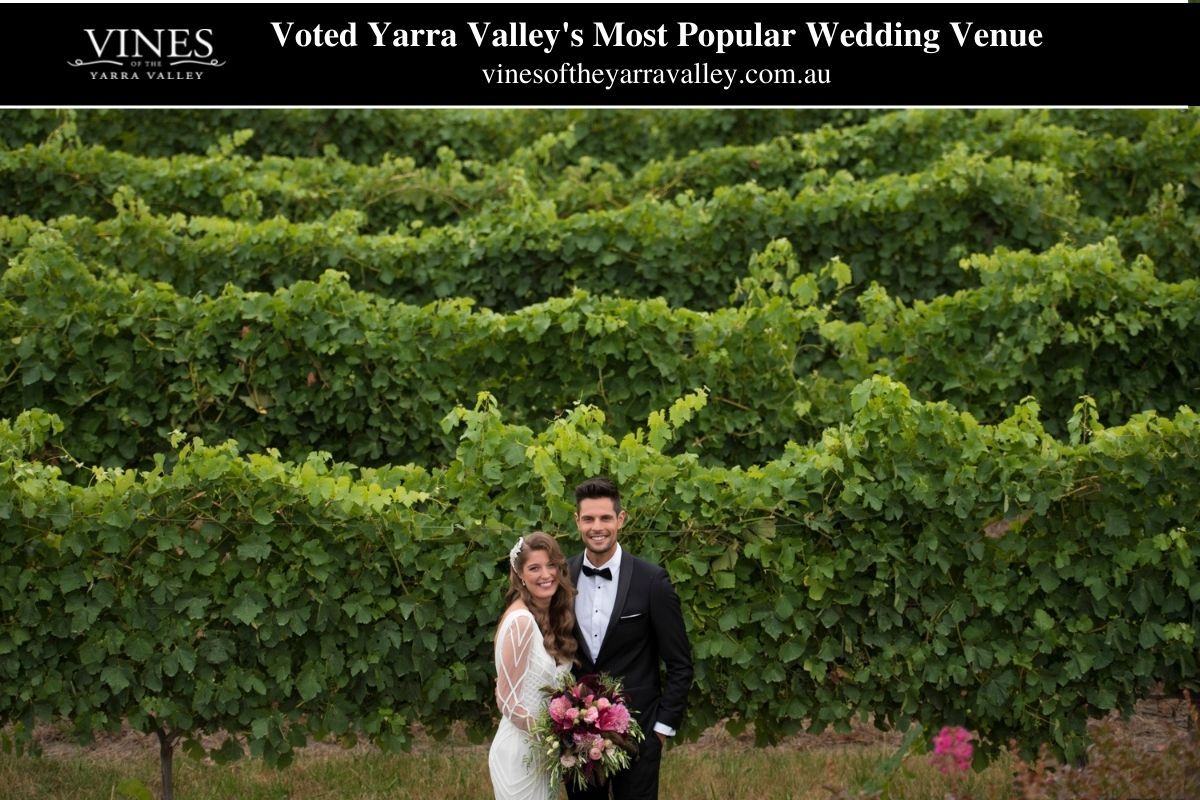 Centrepieces Couture
http://www.centrepiecescouture.com.au/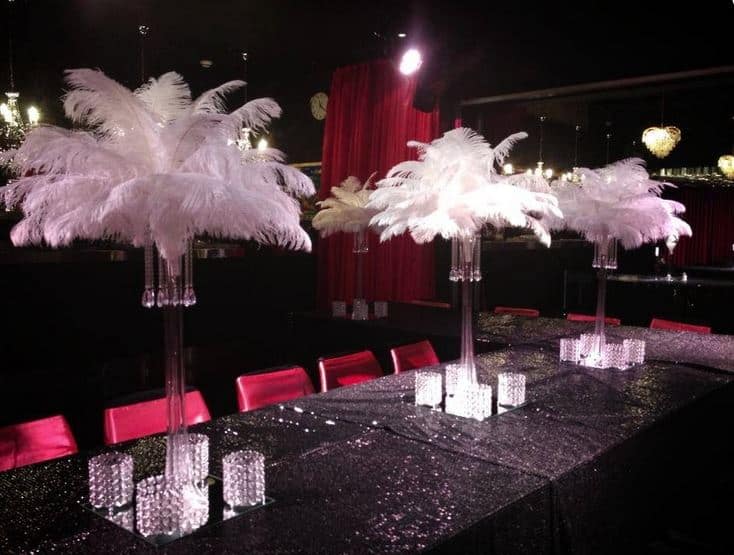 Centrepieces Couture is the decorator you need if you are looking forward to having a beautiful wedding and a style that wows your guests. It is a five-star supplier offering a wide variety of table centerpieces, ceremony packages, candy buffets, wishing well packages and fairy lights that gives an impressive ambience for your special event. The priority of the team behind Centrepieces Couture is to understand what their client's needs and consequently delivering them with attention to details. Visit their storefront at Easy Weddings for more details.
Our aim at Centrepieces Couture is to provide an everlasting impression, one that will captivate your guests from the moment they walk into the room.
Our unique table centrepieces and affordability is what sets us apart.
We are passionate about providing pieces that are distinctive, highlight our creative flair and attention to detail.
Our centrepieces are a great talking point amongst guests and will make your event a memorable one.
Centrepieces Couture's professional service includes delivery, set up and pick up, all hassle free.
Vanessa Rossini Events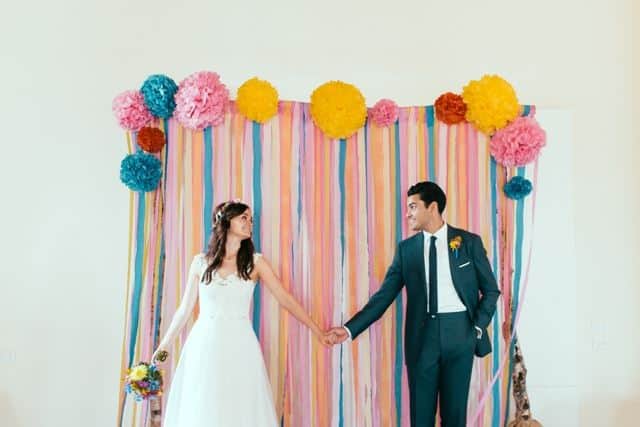 Included on one of the five-star decoration suppliers on Easy Weddings, Vanessa Rossini Events has so much to offer. It is a distinguished wedding decorator in Melbourne that prides itself on
providing customized services to fit client's needs and budget while ensuring their expectations are met. From flower arrangement to the big day, expect Vanessa Rossini Events to be there on-hand. Be sure to check Vanessa Rossini Events at Easy Weddings for more information.
Vanessa Rossini has been a major player in Melbourne's catering and events scene for over 15 years. Vanessa's client list, straight from the red carpet, would put any faux socialite to shame. From international advertising agencies, outrageous Xmas parties to hosting afterparties for the Logies, her experience is wide, sometimes wild but flawless in delivery.
Vanessa Rossini (VR Events) is the culmination of experience gained within the catering, events and wedding industry, working closely in VIP services in the hushed world of celebrity hosting.
Magical, timeless, elegant, classic, original and immaculate are words often used when describing weddings and events planned by Vanessa Rossini.
Congratulations!! This is definitely one of the most exciting times of your life. You have found the person you want to share this next chapter of your journey with. Getting married comes with all sorts of emotions and pressures including the organizational woes of turning your plans into reality. So where do you start?
Many couples come to me with so many wonderful ideas, but more importantly, a sense of knowing how they want to feel on the day. To experience your wedding and share its beauty and raw emotion with your family & friends without the usual stresses associated with major event party planning.
Floralgami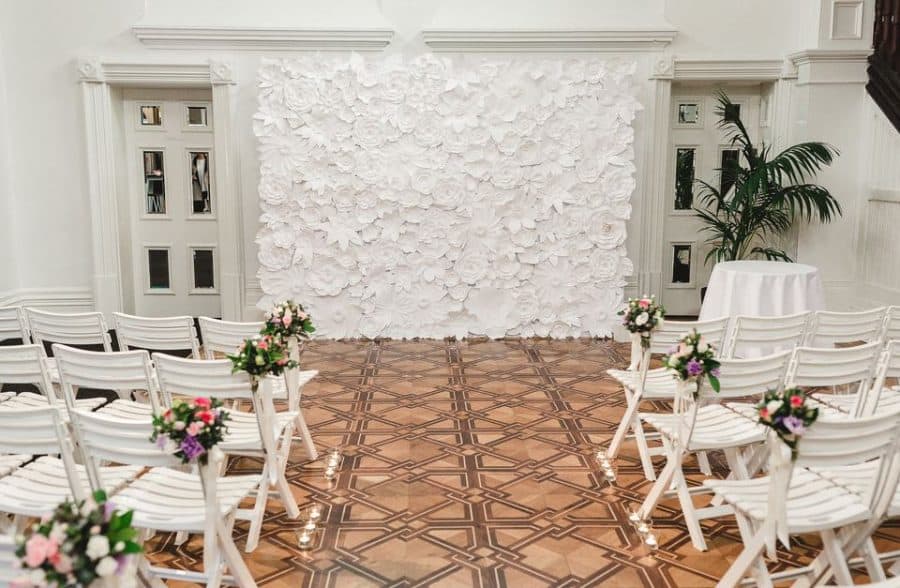 If you want an arch full of beautifully arranged flowers made from paper or silk, Floralgami would be your best choice of wedding decorator. This supplier does flower arrangement in a different way that is undeniably attractive. Find out more about Floralgami by checking their store on Easy Weddings and discover why many couples chose them to decor their wedding day. Read Floralgami reviews and works here.
We specialise in boutique designs, offering both paper and silk flower creations ready for hire. Located in Melbourne, our packaged service includes the delivery, set-up, styling and dismantling at affordable rates.
Let our products add the "wow" factor to your upcoming event. Saying "I DO" is one of the most important parts of your life. Let us make it even more memorable with our stunning range of flower walls and arches!
Whether it's paper or silk, we have the perfect flower wall to complement your occasion. It makes the ideal bridal table accompaniment, photobooth or dessert table backdrop. Our arches range from rustic to elegant or traditional to modern. Chat to us today for your special occasion.
Located in Melbourne, our packaged service includes the delivery, set-up, styling and dismantling at affordable rates. Let our products add the "unique" factor to your upcoming event!
Wooden Letters Australia
https://www.wooden-letters-australia.com.au/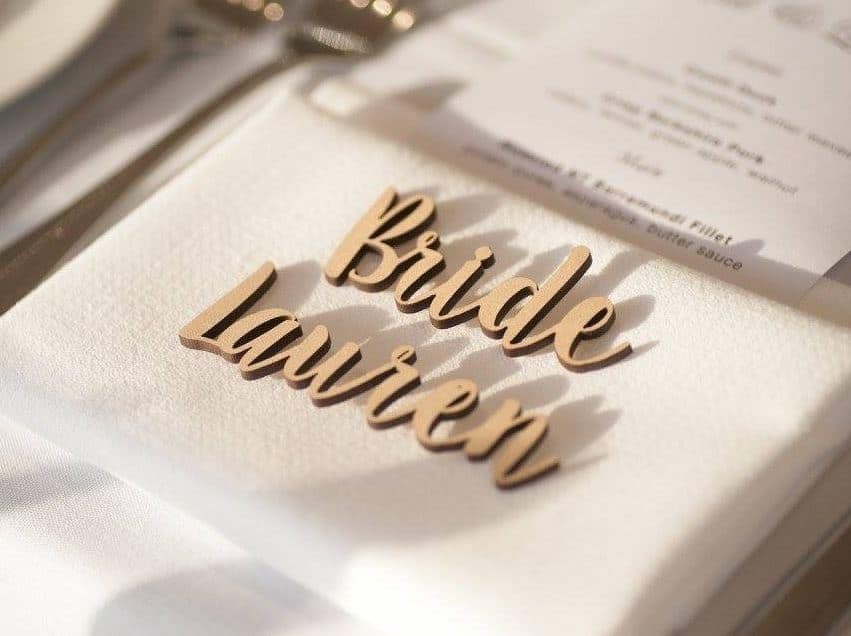 Another five-star wedding decor supplier on Easy Weddings, Wooden Letters Australia is perfect for couples who are finding for something unique to add to their wedding decor. Its specialty is providing custom signage and decor such as place names, guest books, table numbers, cake toppers and of course the personalized wooden signs. Whatever you wish to include in your event, Wooden Letters Australia has almost every decor you can think of. We encourage you to check their Easy Weddings storefront.
Wooden Letters Australia is a small business based in Australia since 2014.
Each order is custom made to the clients personal specifications using Bamboo, Plywood, MDF or acrylic. It is cut and prepared in our workshop.
Our custom cuts include mounted wooden letters, free standing letters, decorative letters, table numbers and event products.
All products come in various fonts, sizes, painted and unpainted and we can liaise with you to create your own personal product.
Please note current dispatch times...this can vary during high demand times such as peak wedding seasons and the lead up to Christmas.
With this list of top 10 Wedding Decorators to choose from, you can surely find the one that suits your needs when your big day comes in. From planning, styling to executing, rest assured that you can rely on these suppliers to take care of your wedding decor.
If you've been searching for the perfect wedding reception centre in Melbourne, look no further than Vogue Ballroom, Melbourne's Best Wedding Venue! This elegant and exciting Melbourne wedding venue and reception centre has located in the south-east suburbs of Burwood East, a mere 20 minutes from the city center.
Also Check out: