With many couples today placing a large emphasis on wowing guests and leaving them with something to talk about, finding the perfect wedding hire supplier has become one of the most important elements of planning a wedding. If you are searching for a wedding decorator in Melbourne, look no further! We've compiled a list showcasing 22 suppliers that are known for providing the best wedding decorations in Melbourne.
Top Wedding Hire Suppliers & Installers
Events by Susanna wedding supplier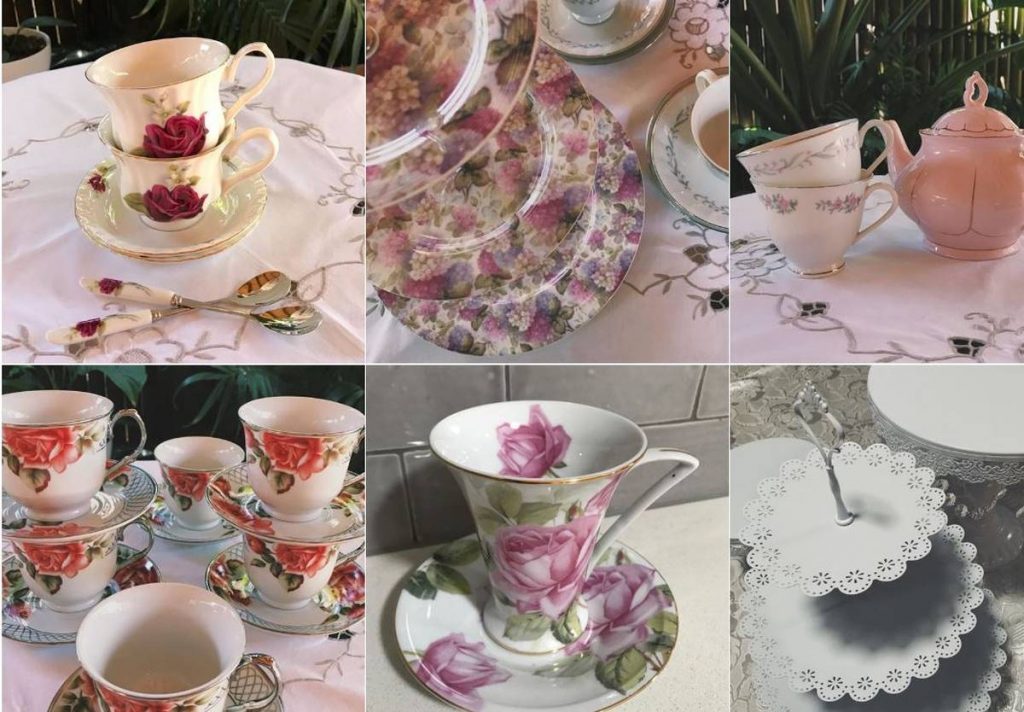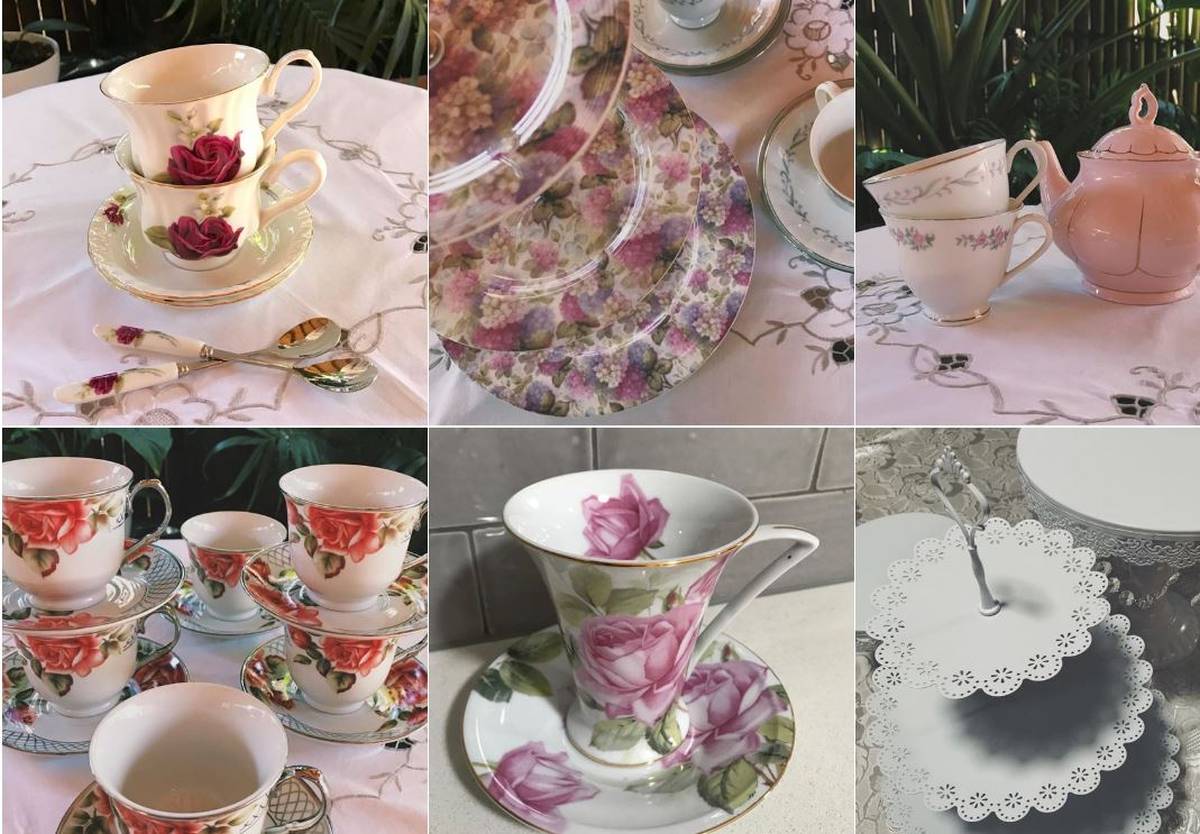 Epping, Victoria
03 9498 3524
https://www.facebook.com/pages/category/Event-Planner/Events-by-Susanna-336817546900856/
Events by Susanna is Melbourne based, Combining vintage and modern chinaware for your wedding!
Being born into a large European family I know how important celebrations are.  Especially the morning of your wedding.  I have been so lucky to have been asked to set up for: *"svadba pojadok" for my Macedonian clients.
I am also able to provide china for
* breakfasts for the bride or groom and their attendants and family for other clients.
* High Tea Weddings
* Brunch style weddings
Events by Susanna has various packages available:
*"Sunday Afternoon" Tea
*"English Countryside"
*"Celebration Package"
If you prefer to hire individual pieces we can do that as well. Contact me with your requests or questions and I will try and help. Thank you for reading this.
I hope to hear from you soon.
Suzie
BOHO Blossums & CO wedding suppliers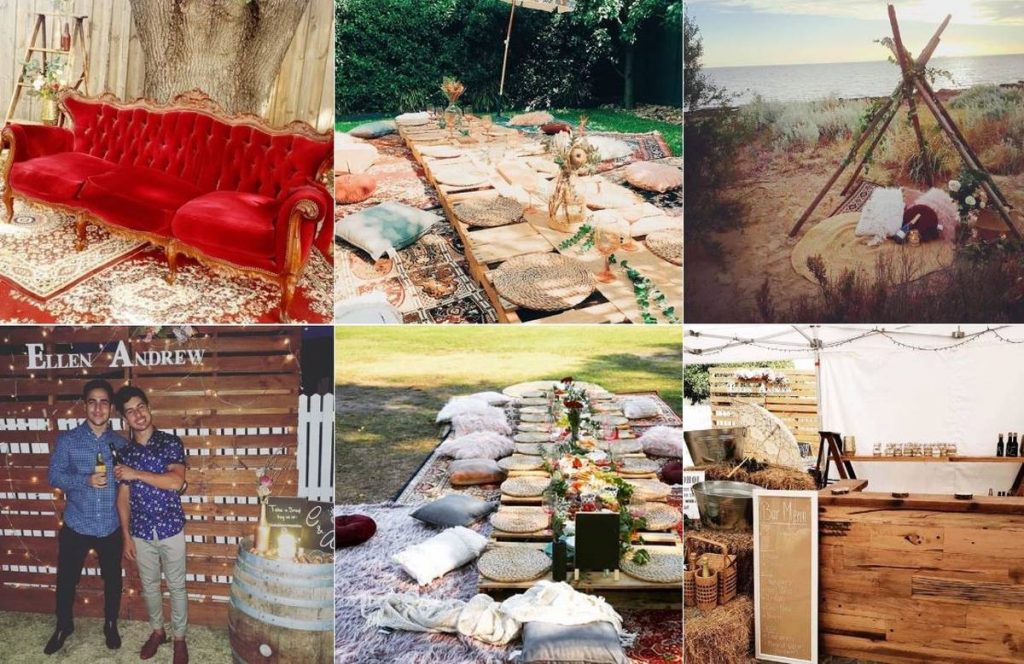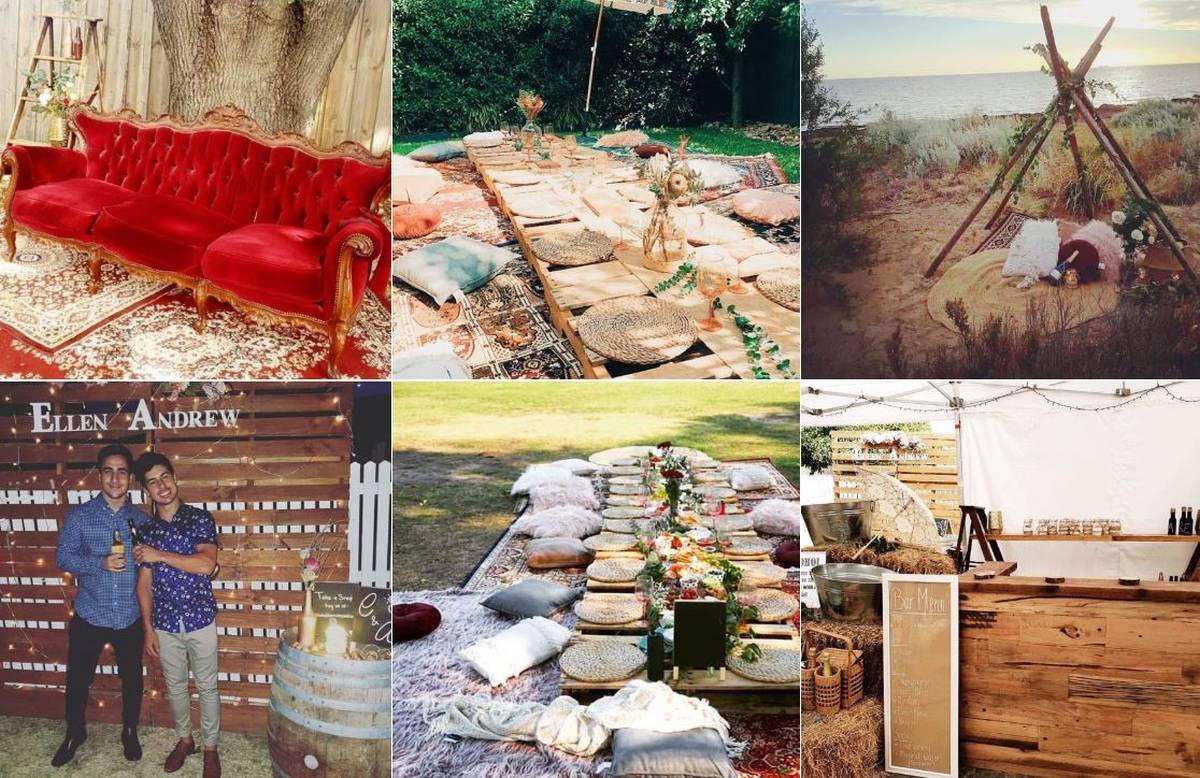 Cheltenham, Victoria
03 9498 3623
BOHO Blossums & CO can style your wedding in the most unique way!
At Boho Blossums & Co, we pride ourselves on perfectly designing your "Boho" styled event with our unique decor for hire.
With many beautiful boho designer pieces available, we can help you style your event, tailored to your own desire.
Get in touch today!
Scared that your wedding won't go as planned, check out Wedding Planners Melbourne.
Silent Disco Sounds
Fitzroy North, Victoria
02 9190 0957
https://www.silentsounds.com.au/
Silent Disco Weddings - Surround sound wherever you wedding is with no noice restrictions. Bringing groups of all ages to the dance floor
Silent Disco Weddings
Our silent disco headphones are newest and funnest way to elevate a wedding or Engagement party. With easy set up the headphones work on multiple channels at a time. This means you can broadcast multiple speakers, DJs or recordings all at the same time in the same space. Guests can easily swap between channels and choose the experience that best suits them.
One Fab Day Says:
"Should you have a silent disco at your wedding? The answer is yes! You may have encountered a silent disco in your uni days or at a festival, but if you haven't, it's essentially a headphone disco, normally with two or three channels playing different tunes. Revellers can swap frequencies and dance along to whatever song they prefer - and bar some muffled singing along, the music is silent for anyone who's not wearing headphones. Not only is a silent disco fun and novel, but it has some practical benefits too!"
Reasons to have a silent Disco at your Wedding:
*It allows you to cater to different musical tastes
*Lets the party run later than usual (Because it avoids noise restrictions)
*Its elderly guests or sleeping babies.
*Easy Set up
The Boombox Truck
The perfect prop for your wedding or engagement
Stages are expensive; they require high amounts of labour and they are often subject to numerous council requirements.
Our BoomBox Truck was carefully designed to solve all of these issues, while looking fun and flashy. Set up takes 20 minutes but we're sure crowds will be mesmerised for days.
BoomBox works great for silent disco as well as for loud weddings and engagements. Add-ons include, but are not limited to: speakers, decks and microphones.
The BoomBox truck has two large television screens which can reproduce any image or video.
Park the truck anywhere and make your event unforgettable day or night.
Add Ons:
*Delivery and pick up
*Technicians and hosts
*Bubble Machine (Affordable idea that looks great on photos)
*AV Equipment DJ's (Expert in 3 channels, they are ready to cater to all crowds)
*Ipads with playlists
Scared that your wedding won't go as planned, check out Wedding Planners Melbourne.
Prom Glamping wedding installers and suppliers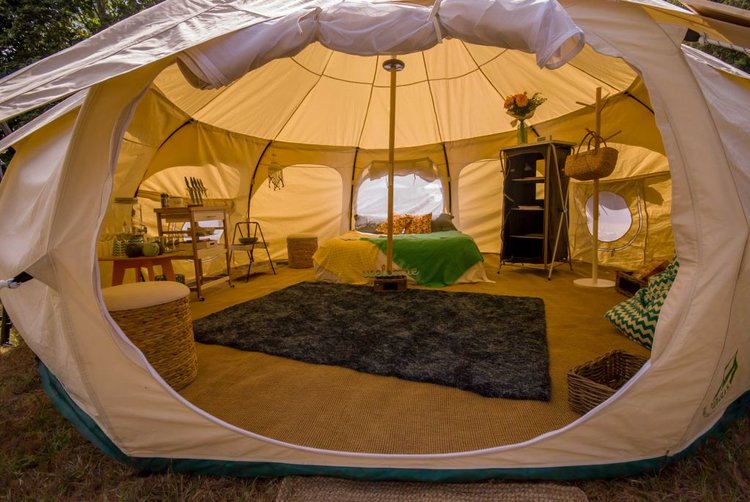 Sale, Victoria
03 9498 5216
https://www.promglamping.com.au/
We make your stay luxurious and relaxing!
Prom Coast Eco Glamping was created out of a passion for all things healthy, natural, nurturing and sustainable.
The South Gippsland region, the people and importantly the beautiful Promontory Coast inspired Amy, and her partner Matt to deliver a service that can take in all of this while also sharing and respecting the natural environment; enjoying the products and produce supplied by local businesses; and endeavouring to connect with and attract more like minded people to the area.
Whether for a short break or a long stay, this is a place to be respected and enjoyed. And what better way to do it than in a deluxe bell tent at one of our select locations along the Prom Coast.
After starting and running Prom Coast Eco Glamping with great success, Amy and Matt decided to concintraite on new ventures and their family.
In September 2018 we purchased the business and could not be happier to continue to grow what Amy and Matt have started, Col and Sal who done most of the tent set ups agreed to stay around and have been an amazing help along with the ongoing support from Amy and Matt.
Make sure the vibes are taken care off with the best Wedding DJ's Melbourne.
Betty May Vintage Wedding Hire
Sassafras, Victoria
03 9498 5019
http://www.bettymayvintage.com.au/
Beautiful vintage tableware, drinkware + more to make your wedding meaningful
OUR MANIFESTO:
We are curators of one of a kind vintage details for life's favourite moments.
Hunters and collectors of vintage treasures ready to create a new story with heart. Believers in steadfast love, family, good times and the offbeat.
We're for the originals. Inventive, carefree and light-hearted.
Share. Respect. Encourage. Be worthy of each other.
No one likes housework. Do it together.
Time is precious – so moments together matter.
Make it meaningful.
WHAT YOU'LL FIND:
"We have a bowerbird approach that values authenticity and beauty, never imitation."
*A highly edited vintage collection for hire specialising in the tabletop, drinkware, grazing dessert table props, picnic ware vases that can cater for up to 200 guests.
*Authenticity guaranteed. Never imitation. Never reproduction. Only the real deal.
*A mix and match approach to achieve a relaxed, vintage look.
*Long 4-day hire giving you time to set-up and pack-down.
*Super convenient delivery collect service or DIY collect from the Betty May Studio at no extra cost.
*Look before you hire. Simply arrange a time to explore the Betty May Studio.
*No one likes washing up after a party. So we take care of it for you.
*Flexible payment options. EFT or credit card.
A NOTE FROM US:
It's no secret that we love old things.
But we want more people to value the old.
Old has a story to tell; a comforting warmth; a sense of lasting.
Please don't get us wrong. We love modern, order, minimalism. Sometimes less is more.
Yet we always find ourselves drawn to things that aren't so flawless.
Antique, previously loved, recycled, repurposed, salvaged.
Old things carry a character that the brand-new just can't master, no matter how hard they try.
And when old things are preserved and lovingly used, we gain in so many ways.
Not only do we preserve things that might end up in landfill, we also respect the heritage of a bygone era, giving it a new story and new meaning.
By mixing the old and the new at our weddings and celebrations we see exciting combinations of things that would probably not end up side by-side normally.
Creative ideas that don't really follow any known rules of style, yet give way to an unexpected style of its own.
A style with meaning.
We hope to create new magic with the old with you soon.
Erin Jennie Field xo
Make sure to check out the best Wedding Cake Shops Melbourne.
Nomadic Tents Wedding hire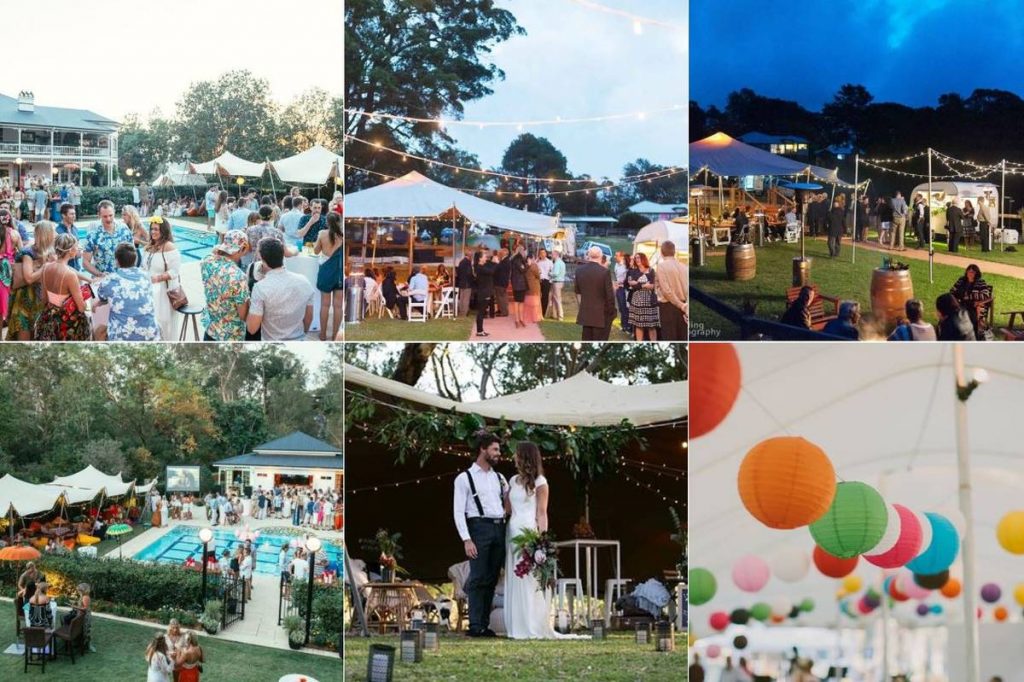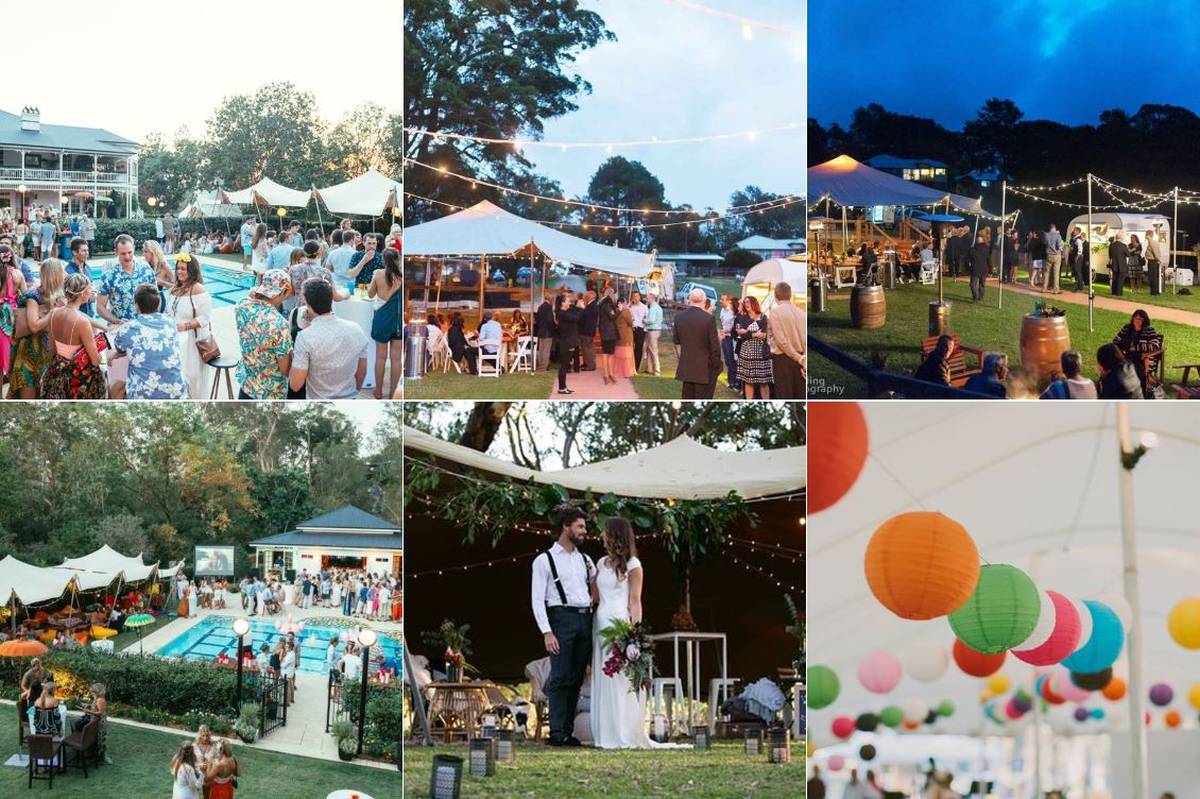 Kooralbyn, Queensland
1300 554 835 | 0413 969 026
No matter where or when you plan to hold your wedding, a Nomadic stretch fabric Bedouin tent is the perfect Marquee alternative
Created to look stylish, these beautiful tents can be used both indoors and outdoors!
We have much experience with weddings and is our main business, we understand this is your special day and we can help you source extra items beyond the tent. We will try or up-most to ensure the day goes down in history with grace, please feel free to contact us for more information.
Giant Letter Company
Melbourne, Victoria
03 9498 4932
Our incredible letters will bring something different and unique to your wedding and create everlasting memories as they create stunning backdrops to your photos!
We at the Giant Letter Company want to add that brightness and special sparkle to your wedding, party or event.
We offer a massive selection of freestanding illuminated letters, numbers and words that are suitable for your special day. We will set them up before your event starts, and pack them up well after the last person has left!
We take our customer service seriously, and will do what is required to make sure your lights are just right for your event. We want to aid you in bringing your vision to life, with our eye catching illuminations.
Trucked up Entertainment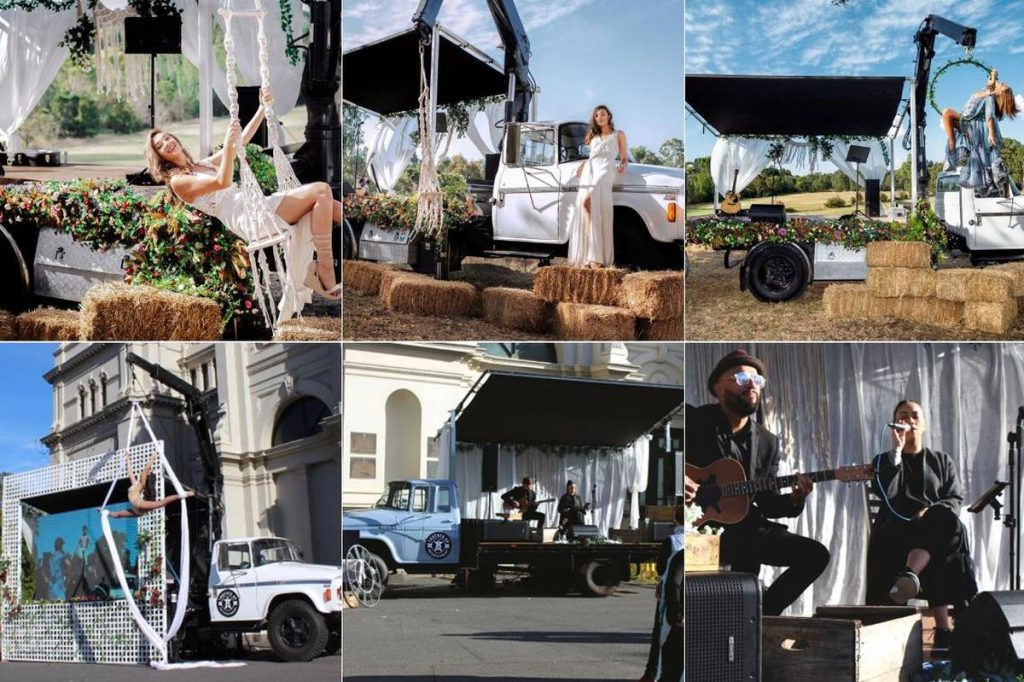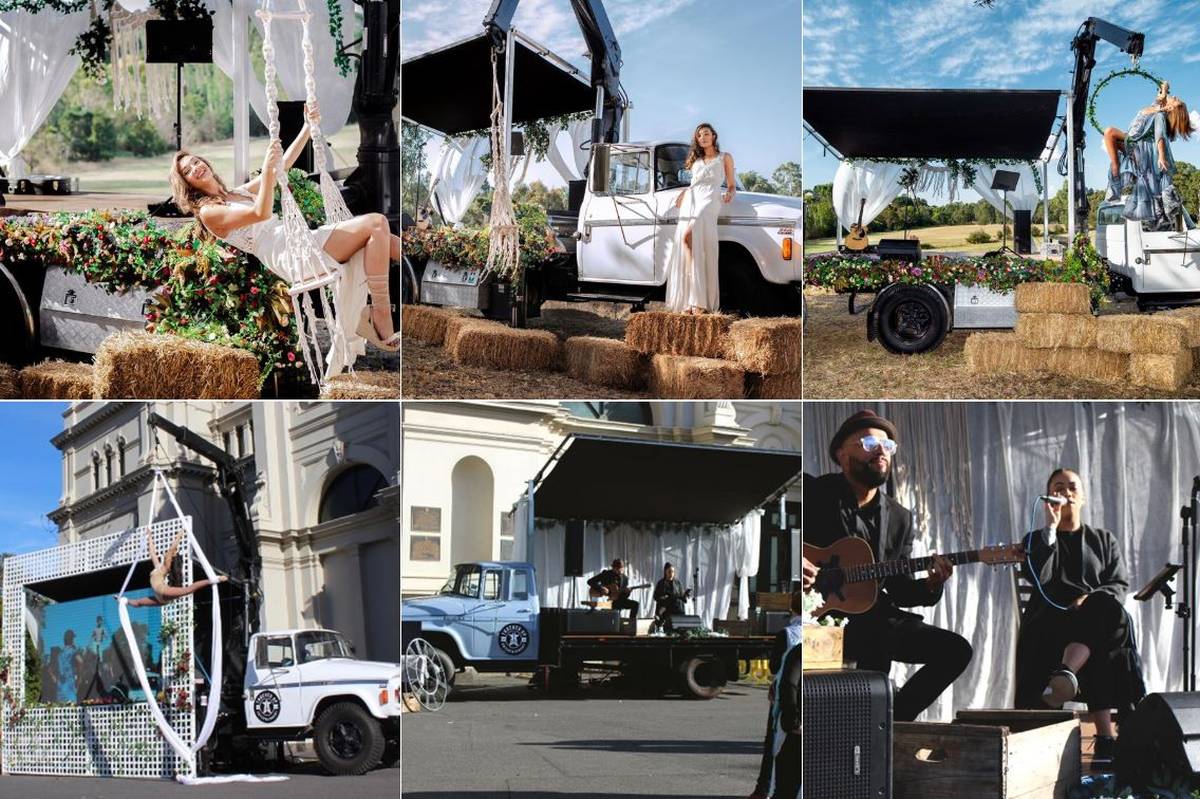 Abbotsford, Victoria
0423531333
Entertainment that delights, with vintage, rustic styled Mobile Stage Hire in complete with sound and artists.
Trucked Up Entertainment provides beautiful roving and feature performance options as well as stage hire, DJs and Bands on our truly unique vintage Dodge truck mobile stages.
Arrange for your photographs, speeches and bands to play on the back of our stages, "Betsy" and "Lou-Lou", adding a rustic flair to your reception entertainment.
Trucked Up Entertainment stands out from your usual entertainment agency providers because we're fully involved in creating and producing custom feature acts, hire items, apparatus and costumes. We dare to go where other agencies do not, being fueled by ideas and a love of hands-on creativity. ​​
We have a long history of producing high quality entertainment solutions, from being an arts entertainment venue, directing and producing sell-out shows, managing outdoor festivals and even getting on stage ourselves. This is an all-encompassing approach to entertainment where we learn and practice by being in the thick of the industry.
Let's Waffle N Shake
Cranbourne West, Victoria
03 9498 4165
Let's Waffle 'n' Shake up your big day!
We are the first food truck to bring Wafflepops to Melbourne. They are a Belgian waffles served on a stick and covered and topped with some sweet flavours.
We have a massive variety of delicious wafflepops on the menu including Chocolate Party Rainbow & Salted Caramel Pop. We also have super and classic milkshake flavours to choose from.
If nothing takes your fancy you can also create your own because everyone deserves a treat!
We want to help make your wedding a little sweeter, message us via our storefront!
The Wedding Zone wedding suppliers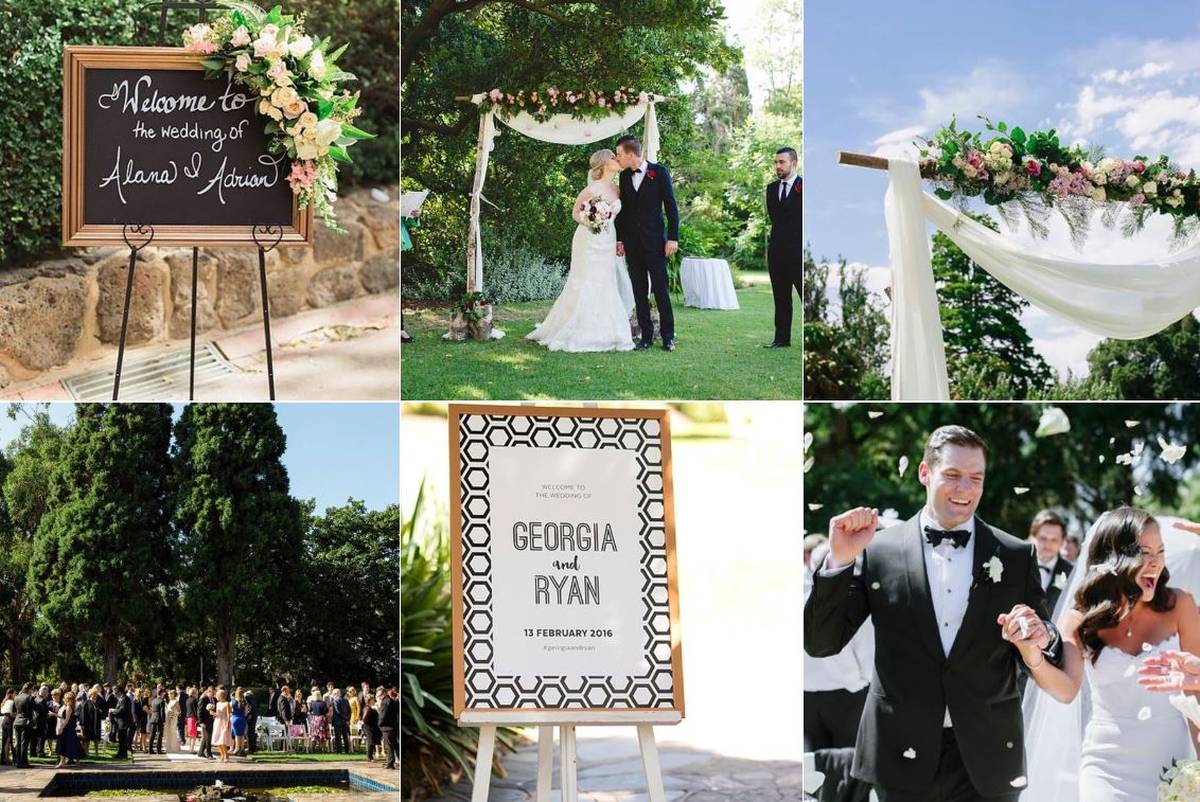 Cheltenham, Victoria
03 9498 3876
http://www.theweddingzone.com/
Melbourne's largest range of wedding decor!
Wedding Zone
Preferred suppliers to city locations such as The Royal Botanic Gardens with an excellent reputation with Melbourne Councils.  We offer a very personalized service,  a signature style suited to your wedding day, beautifully crafted decor, designed to sustain our crazy weather. Being so familiar with the logistics of the gardens ensures that if you  need in need of some extra support on the day, as experienced event coordinators and ceremony coordinators, we are the obvious choice for this role.
Reputation and Peace of Mind
We have the reputation, the knowledge and the 15 year of experience - as industry leaders. We know how to get the job done with the least amount of fuss and we are always on call for you.
Services on Offer
Wedding Helpers - Wedding Day Support & Management
Wet weather back up plans and site visits
Arches, prop hire and products absolutely unique to our company
For busy brides and a convenient intial point of contact, we welcome general enquiries via our "Quick Quote" system on the website.
Welcome everyone with the best Bomboniere Ideas Melbourne.
Weddings of Distinction wedding hire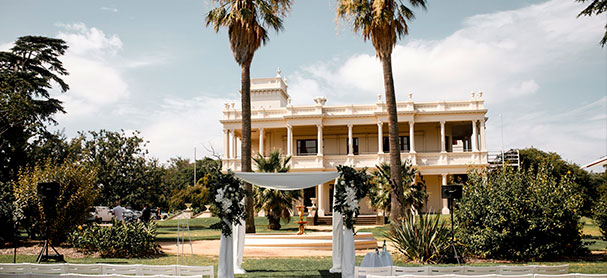 Cheltenham, Victoria
03 9498 3814
https://www.weddingsofdistinction.com.au/
Weddings of Distinction is Melbourne's original garden wedding specialist. We also decorate, plan and coordinate weddings, functions and corporate events.
Weddings of Distinction is Melbourne's original garden wedding specialist. We have built an excellent reputation by providing stylish and cost effective garden weddings for over 20 years. We specialise in Event Hire, Styling, Planning and Coordination.
No matter where you choose to hold your wedding, we can create the perfect setting.
We are the exclusive provider of wedding ceremony decorations to the National Trust of Victoria, servicing such properties as Rippon Lea House and Gardens, Como House and Garden, and Labassa. We are also the exclusive providers to The Dome at 333 Collins Street.
We are recognised as a preferred supplier for garden weddings at the Royal Botanic Gardens, and are known and trusted by all parks and gardens across Melbourne for adhering to their strict guidelines.
We can organise full decoration including aisle carpets, white wooden chairs, pedestals, urns, floral arrangements (fresh or silk), signing tables, drinks packages and glassware, and any other special requirements. We deliver, set-up and take-down your wedding ceremony.
We can also supply elegant canopies (small marquees) and large white garden umbrellas to provide shelter. Furthermore, we have bridal canopies/Chuppahs in a range of colours to suit your individual wedding needs.
Our passion is perfection and this shows in our workmanship and we are always happy to discuss your requirements by telephone, email or by meeting with us in our South Melbourne showroom.
Betta Event Hire
Lilydale, Victoria
03 9735 5774
https://www.bettaeventhire.com.au/
Betta Event Hire understands all the details and decisions behind your special day and our goal is to take the worry out of your wedding.
As one of life's most significant events, a wedding is a day to celebrate your love and commitment with family and friends. It's a day to express your values and style.
Betta Event Hire understands all the details and decisions behind your special day and our goal is to take the worry out of your wedding.
*A reputable and friendly service
*High quality and affordable products
*Outstanding customer service and advice
*Over 35 years experience
Our staff provide the advice, expertise and equipment to ensure the success of your event. We look forward to continuing to provide an easier, smarter, betta hiring service.
If you have any questions please feel free to call us.
Purple Birdcage
Tullamarine, Victoria
0411 122 399
https://www.purplebirdcage.com.au/
Event Hire, Marquees, Garden Ceremonies, Event Setup & On-The-Day Co-Ordination
From unique and quirky bridal showers to unforgettable intimate weddings, we are passionate about planning and setting up very special events that leave a lasting impression upon you and your guests.
Purple Birdcage offers a very personal and affordable service, that will allow you to enjoy your special day, confident that your original ideas will be brought to life.
- Engagement Parties - Bridal Showers - Garden Ceremonies - Marquee Weddings - Backyard Weddings - Baby Showers -
Make sure to check out the best Wedding Cake Shops Melbourne.
Elderberry Event Hire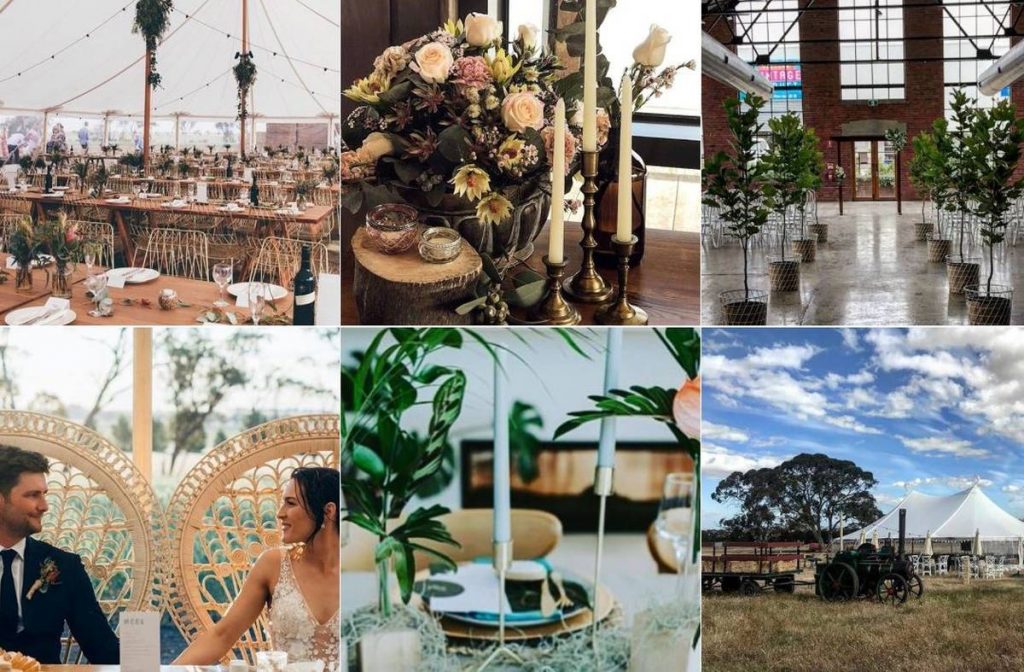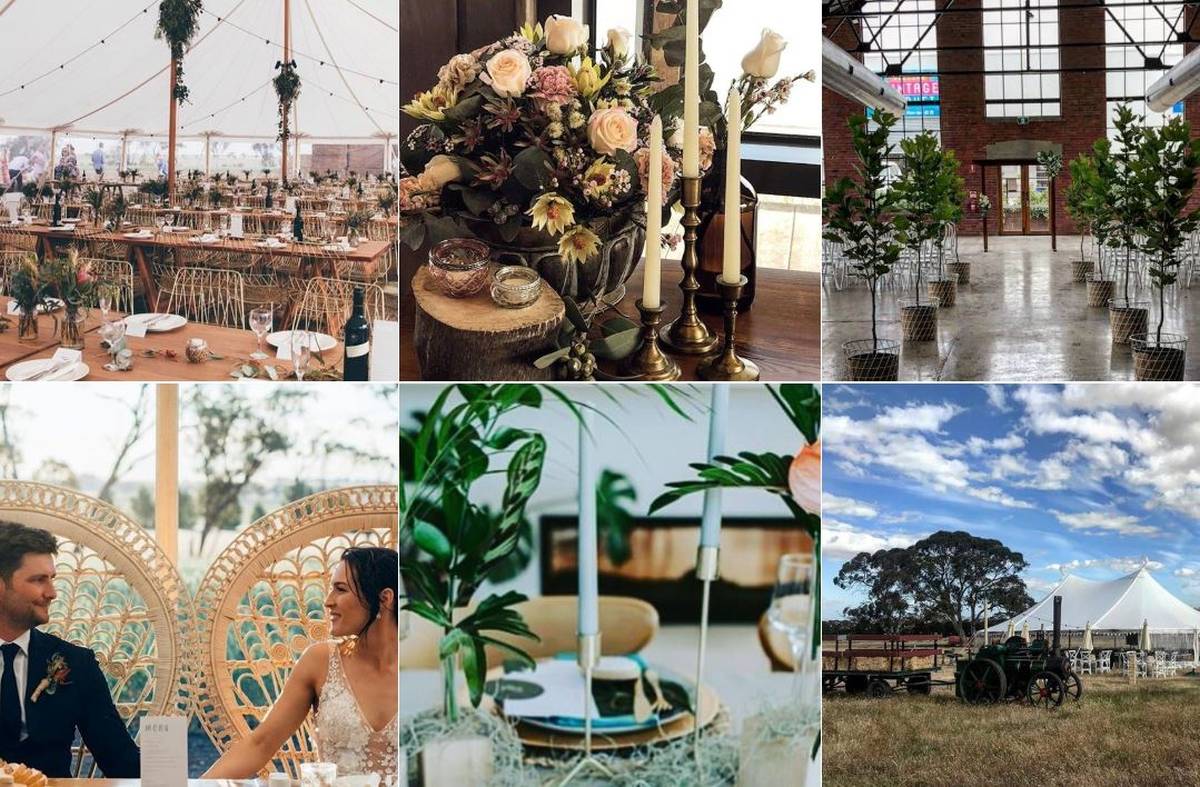 Teesdale, Victoria
0499502026
https://www.elderberryevents.com.au/
We provide quality service so you are looked after – and a price that won't break the bank!
Bring your dream wedding to life with our unique, fully customised wedding and marquee hire in Geelong, Mornington Peninsula, Gippsland, Yarra Valley, Melbourne & Ballarat.
We just love working with brides, grooms, parents, bridal parties and friends, transforming any location into the perfect backdrop.
No matter the feel you want to achieve, whether a relaxed outdoor vibe or a contemporary elegance, our wedding hire services include everything from marquees, dancefloors, lounges, chairs, tables, bars and other wedding furniture hire, to lights, glassware, linen and a huge range of accessories.
The most important thing for us is that you enjoy your special day! We know first-hand how stressful organising a wedding can be, and we're here to help.
Contact us today!
Kombi Keg
Werribee, Victoria
0459757651
'It's not a party without a Kombi Keg'
If you desire to make your event a memorable one, then 'Kombi Keg' is for you. Here at Kombi Keg we provide the Kombi, deliver your ice cold kegs and the makings of a perfect event – all you have to do is tell us the location.
Kombi Keg is a mobile bar with a difference. Fitted with 6 beer taps, a chilled boot area for wine or soft drinks and a TV to display your choice of media. Our team can be on hand to pour for you, or you can let your guests help themselves. Once the party is over, we just pack up and drive out. It's that simple.
Pepper Sprout Hire Co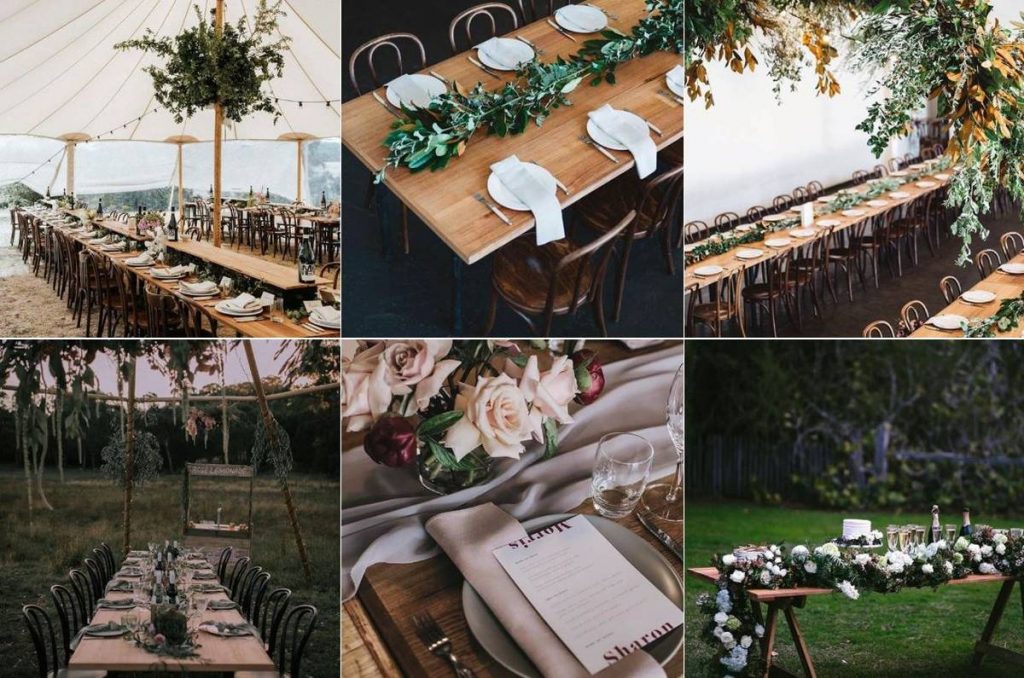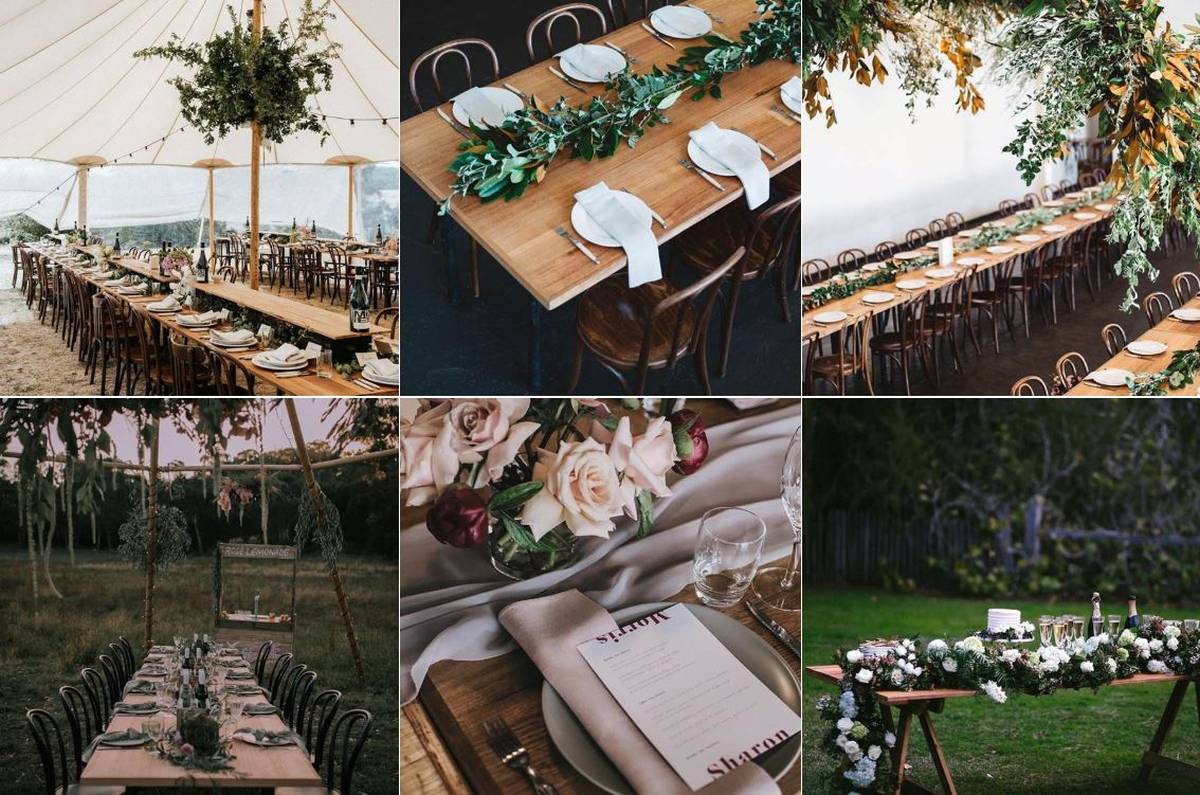 West Melbourne, Victoria
0425 777 624
http://www.peppersprouthire.com.au/
Premier Boutique Furniture Hire -Victoria wide. Custom locally built or top quality European imported furniture for your big day or next magical celebration. Experienced team of wedding stylists happy to assist with all of your enquiries
Pepper Sprout Hire believe in providing high quality products that make special occasions, unforgettable.
A preferred and well established supplier to many of the state's top wedding stylists and venues. We can guarantee that your guests will be blown away by your magical event.
Our team are happy to share their knowledge if you have any questions regarding your event and can assist with Marquee quotes, catering providers and wedding planners.  Just ask us and we are away. Our products are custom made and sourced to help create spaces where meals are devoured, stories are told and magic memories are created.
We have ever growing range of beautiful furniture including outdoor lounges, oak dining tables, trestle tables, table runners, festoon lighting, wine barrels, umbrellas, bentwood chairs, arbours, arches, bars, barware and ceremony furniture.  If there is something that we don't have let us know and we will see if we are able to source it for you.
Can't wait to hear from you!
Love,
The Pepper Sprout Team
Make sure to capture your wedding with Best Wedding Photographers Melbourne.
Big Event Picnic Tables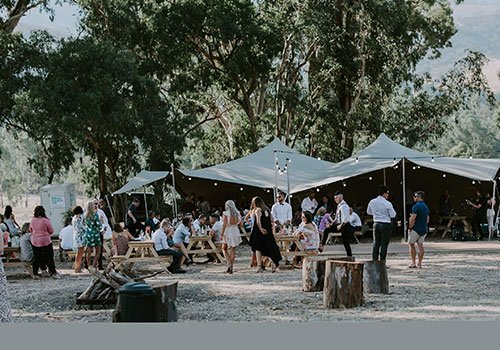 Melbourne, Victoria
03 9498 3522
http://www.bigeventpicnictables.com.au/
HAND CRAFTED PICNIC TABLES MADE IN MELBOURNE
HAND CRAFTED PICNIC TABLES MADE IN MELBOURNE.
From children's to full size picnic tables, we custom make to suit your needs! Made from your choice of treated pine or hardwood. Umbrella holes available upon request.
Perfect for something different for your special day.
Shisha Works
Moorabbin, Victoria
03 9498 5443
We will provide your next event with a spectacular, luxurious atmosphere that attendees will be talking about long after the swirling smoke has cleared
Your guests with delight and thrill to a unique experience that will help you stand out from the crowd and ensure that your event is a raging success. There are no third-rate, beaten up old pipes and substandard, throat-burning tobaccos here. Our Shisha Catering Service is an upmarket, luxe option that will add a singular touch of class, elegance and mystique. The Service includes the following:
*A stunning range of beautiful, mint-condition shisha pipes in both modern and traditional styles that will help create an up-market striking visual backdrop.
*A wide choice of over 31 flavours of delectable, finest-quality shisha teabaccos to suit every taste.
*Fresh fruit heads available in pineapple, apple and grapefruit flavours for an enhanced sensory experience.
*Custom Shisha cocktails designed to perfectly match your tastes or the event theme.
*Courteous, professional staff to pack and refill pipes, change coals or bowls and attend to guest needs throughout the event to keep the elegant, sophisticated vibe rolling from start to finish.
*For an additional touch of style and class, customised coloured, alcohol-infused Shisha vases.
With all the work done for you, your guests can sit back and soak in the exotic, oriental vibe and rich aromas that will deliver a unique, unforgettable experience.
Whether it's a wedding or other family event, an office holiday party or corporate hospitality function, Shisha Works will make it an occasion to remember.
Call us today, and we'll be happy to provide you with more information or a quotation for a customised package that will perfectly fit your vision.
Miss Angie wedding installers and suppliers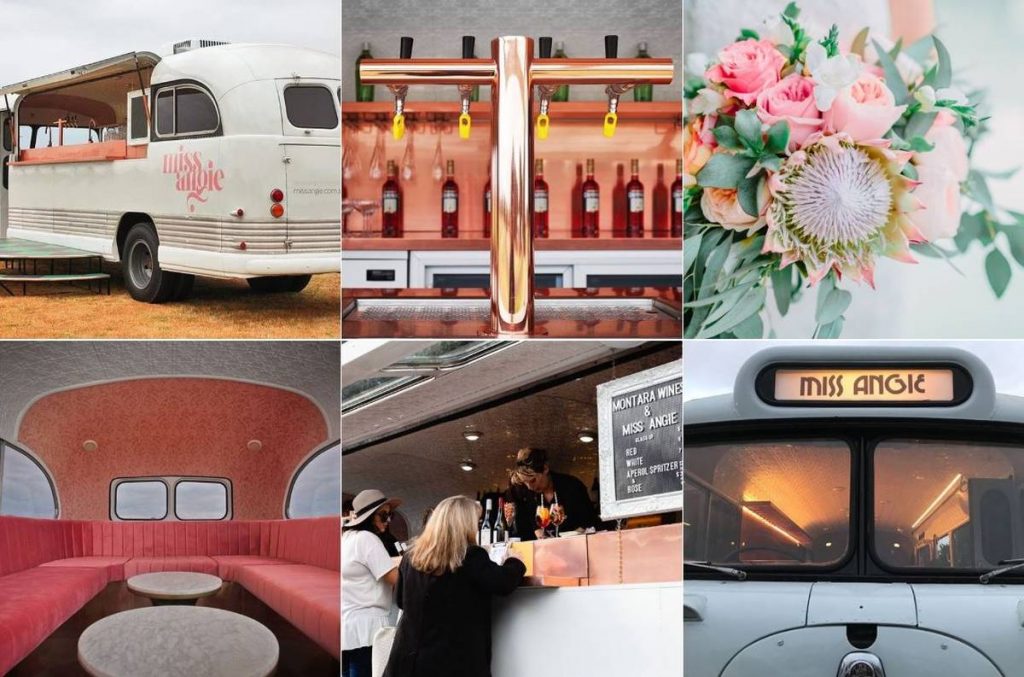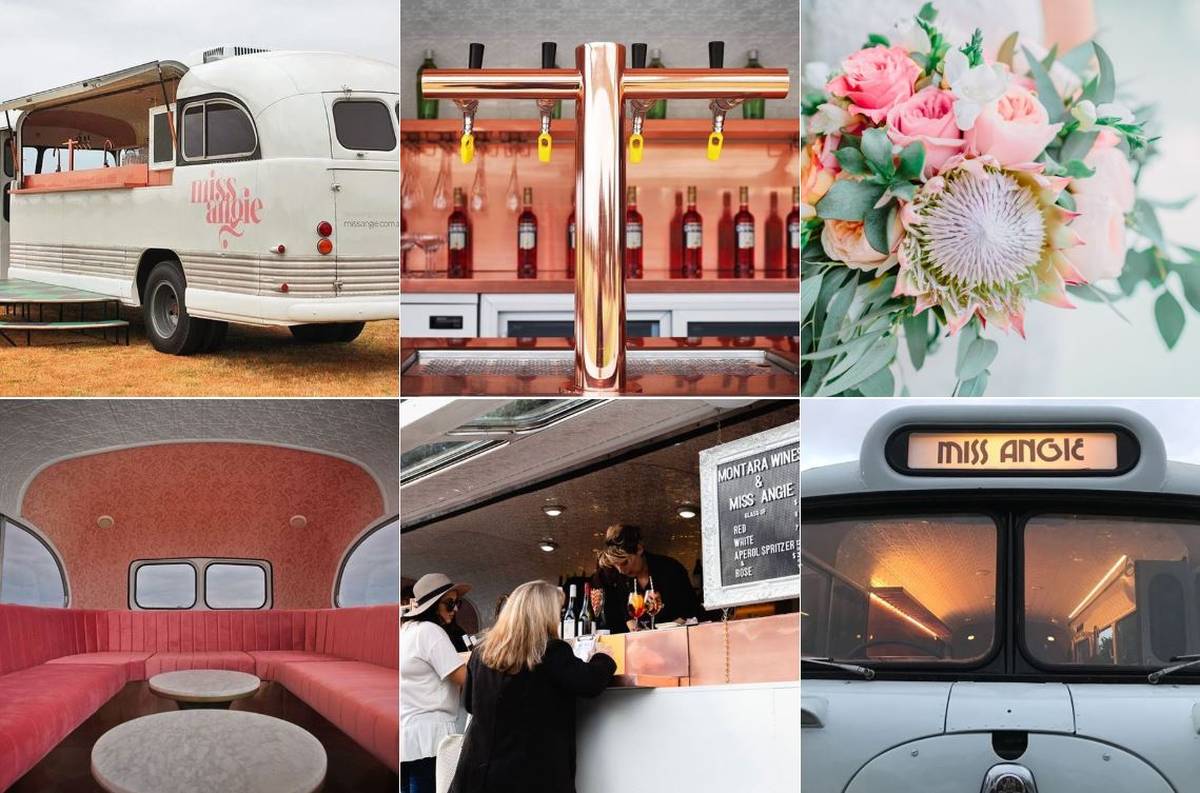 Victoria Wide
03 9498 4020
Transform your event into an experience!
A fully functioning cocktail bar uniquely fitted out in a 1960's Bedford Bus. So if you are hosting a function, Miss Angie is sure to be the bar that can drive to any destination you desire.
Miss Angie comes as her original self, or with 5 themes, however if you give us enough time we are happy to work on a theme of your choice, or any additional personal request that are capable, to make the function of your dreams happen.
Contact us today to start planning your unique event.
Scared that your wedding won't go as planned, check out Wedding Planners Melbourne.
Marquee Monkeys Event Hire
Oakleigh South, Victoria
03 9498 4786
https://marqueemonkeys.com.au/
Marquee Monkeys Event Hire is a Wedding specialist operating throughout Victoria - From stunning marquees to personalised planning and service - We've got you covered!
Marquee Monkeys Event Hire provides wedding marquees and all related hire equipment for our clients biggest day. We are proud to offer an extremely personalised service which goes beyond supplying equipment and helps manage the whole wedding process. We have long lasting relationships with related wedding suppliers from photographers to florist and wedding designers and are more than happy to share these.
While weddings are a daily occurrence for us we understand that it is an extremely important decision for you, so we make it our promise to ensure the process is seamless, and what can be an already stressful time is only made easier. Each of our clients are unique and so we take a tailored approach to each event to ensure your specific needs and requirements are met.
Our product range is kept extremely up to date and in fantastic condition - we welcome meeting with our potential clients to demonstrate our commitment to making their day special and to explain the process to perfection. When it comes to weddings - We've got you covered!
White Label Hire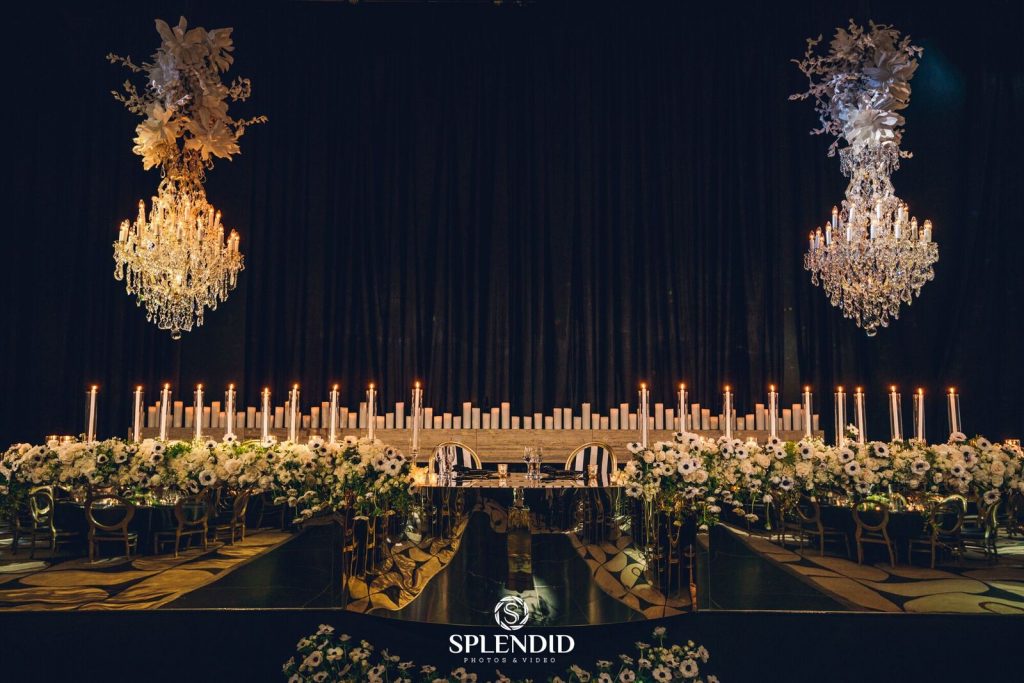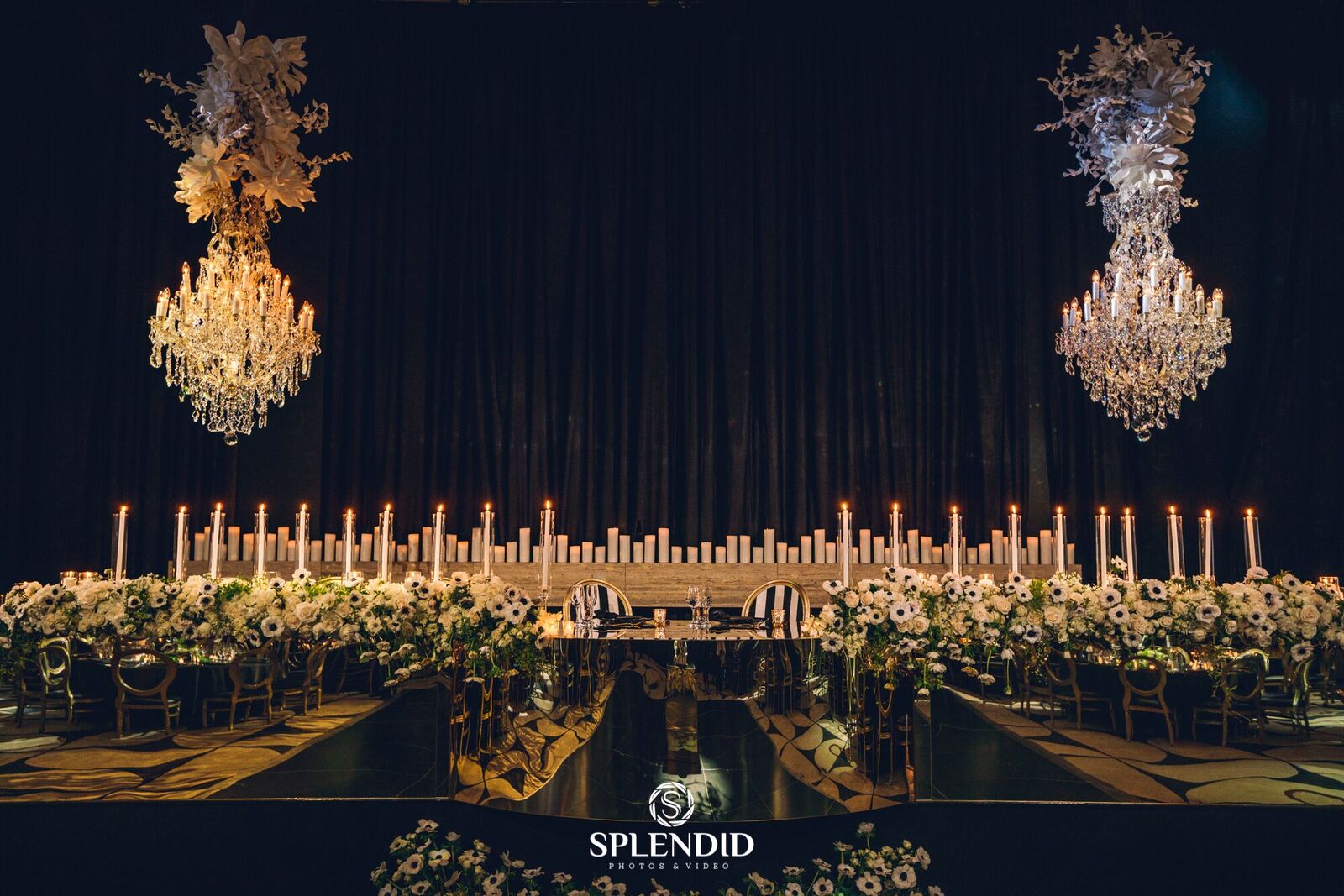 Minto Heights, New South Wales
0438 061 397 I 0423 635 155
http://www.whitelabelhire.com.au/
"WHERE PERFECTION IS SIMPLY NOT ENOUGH"
White Label Hire (WLH) supplies a wide range of elegant centrepieces, accessories and Luxe Tables for bespoke, luxurious weddings.
With an extensive network of suppliers from different parts of the world, we continuously source modern luxurious centrepieces, glassware and other accessories to bring world-class beauty to our clients' events.
This year we are proud to launch our own range of elegantly crafted tables. Each piece has been created with the highest level of quality and is the ultimate inclusion for a lavish event.
We prides ourselves on our commitment to excellence and providing a professional and reliable service.
Having more than 10 years of experience, we understand our clients' desires to host an awe-inspiring event leaving guest with an unforgettable experience. Our drive to provide memorable moments gave way to us developing our own range of signature pieces that are not only a first here in Australia, but also around the globe.
White Label Supplies (WLS), the wholesale arm of the company, sources new and unique products from all parts of the world with the goal of bringing luxurious decorations such as centrepieces, vases, candle and flower holders and other accessories to weddings and corporate events throughout Australia.
By making our clients our focus, White Label Hire makes it possible for you to host luxurious and extravagant events and make every moment memorable.
Table Top Towers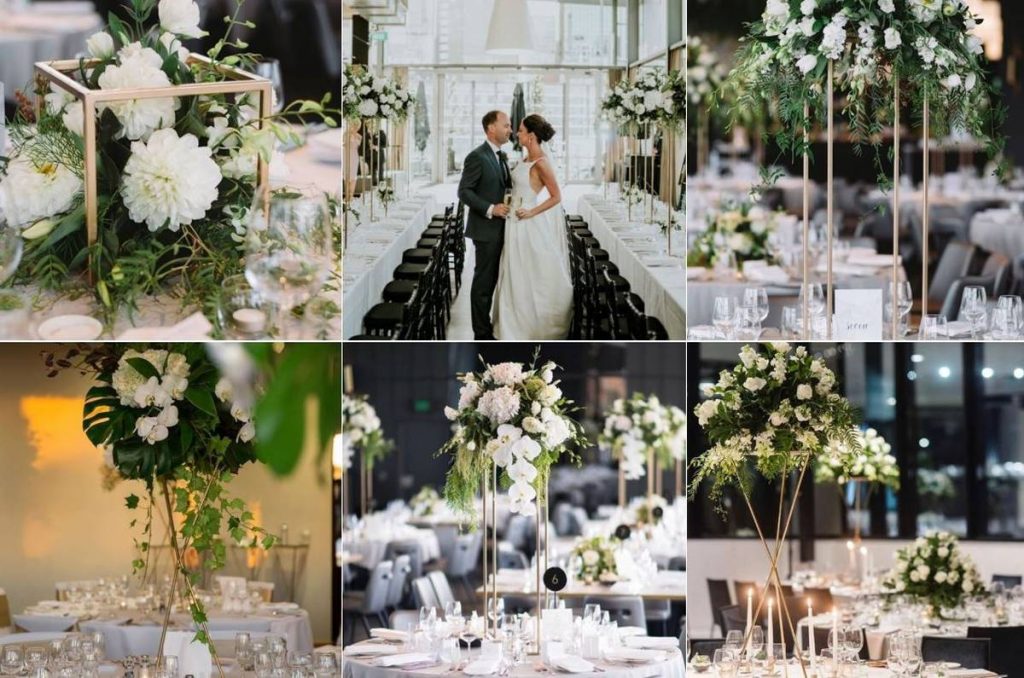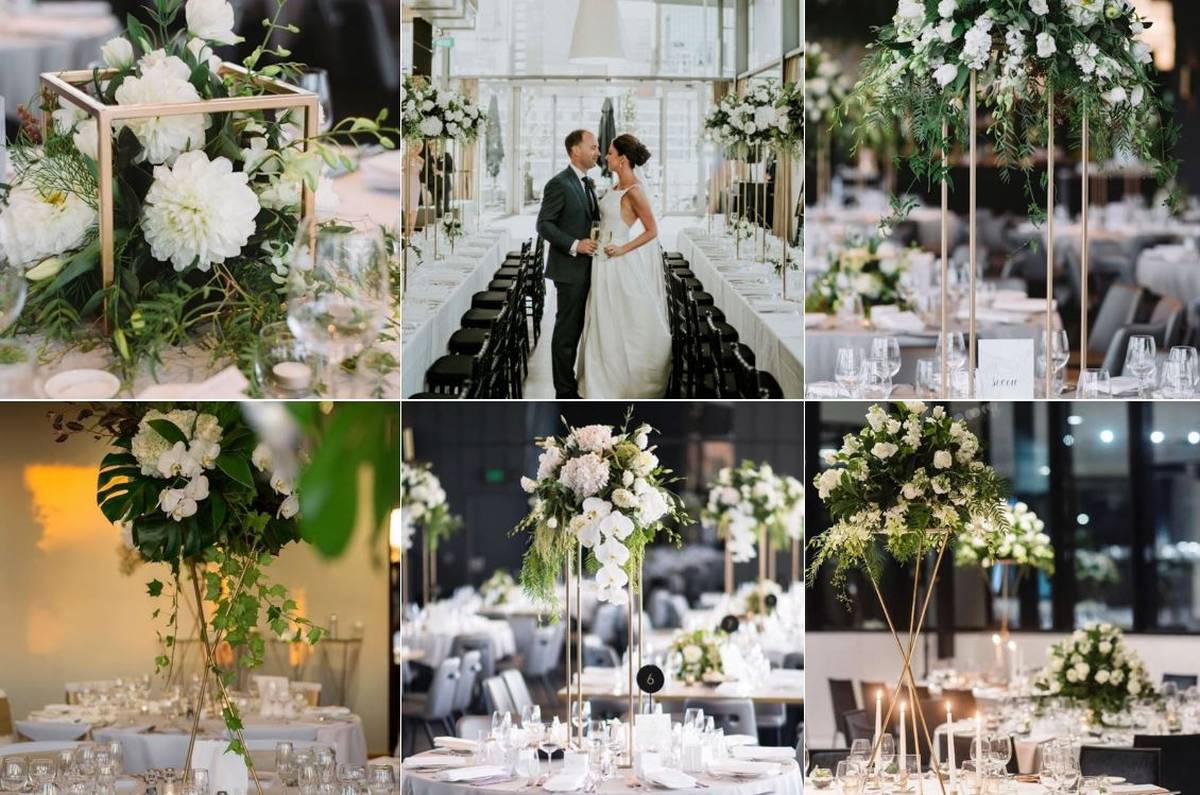 Doncaster East, Victoria
03 9498 5060
https://www.tabletoptowers.com.au/
Melbourne's leading supplier of gorgeous, practical wedding centrepieces.
Table Top Towers began when Mr TTT and Mrs TTT tied the knot in early 2015. We designed and handcrafted these centrepieces for our own wedding with the soul purpose of ensuring that our guests were able to see and speak with one another from across the table. Blinded by their practicality, we were yet to realise just how beautiful they would look as they filled the bright open space at the Crown River Room where we celebrated our marriage.
We are perfectionists (and equally as OCD as each other) and treat every wedding as though it were our own. Every week our Towers are cleaned, re-painted and polished for the next bride and groom or groom and groom or bride and bride, and assembled by us to ensure that they are as perfect as they were at our own wedding.
Thoughtfully designed and carefully crafted by us in our Melbourne warehouse, our Towers are sure to transform your event space into something truly unique and special.
For queries and quote requests please complete our enquiry form and we'll get back to you as soon as we can. We look forward to hearing from you and hope that we can assist you with your special day.
With Love, Steph and Joseph
Welcome everyone with the best Bomboniere Ideas Melbourne.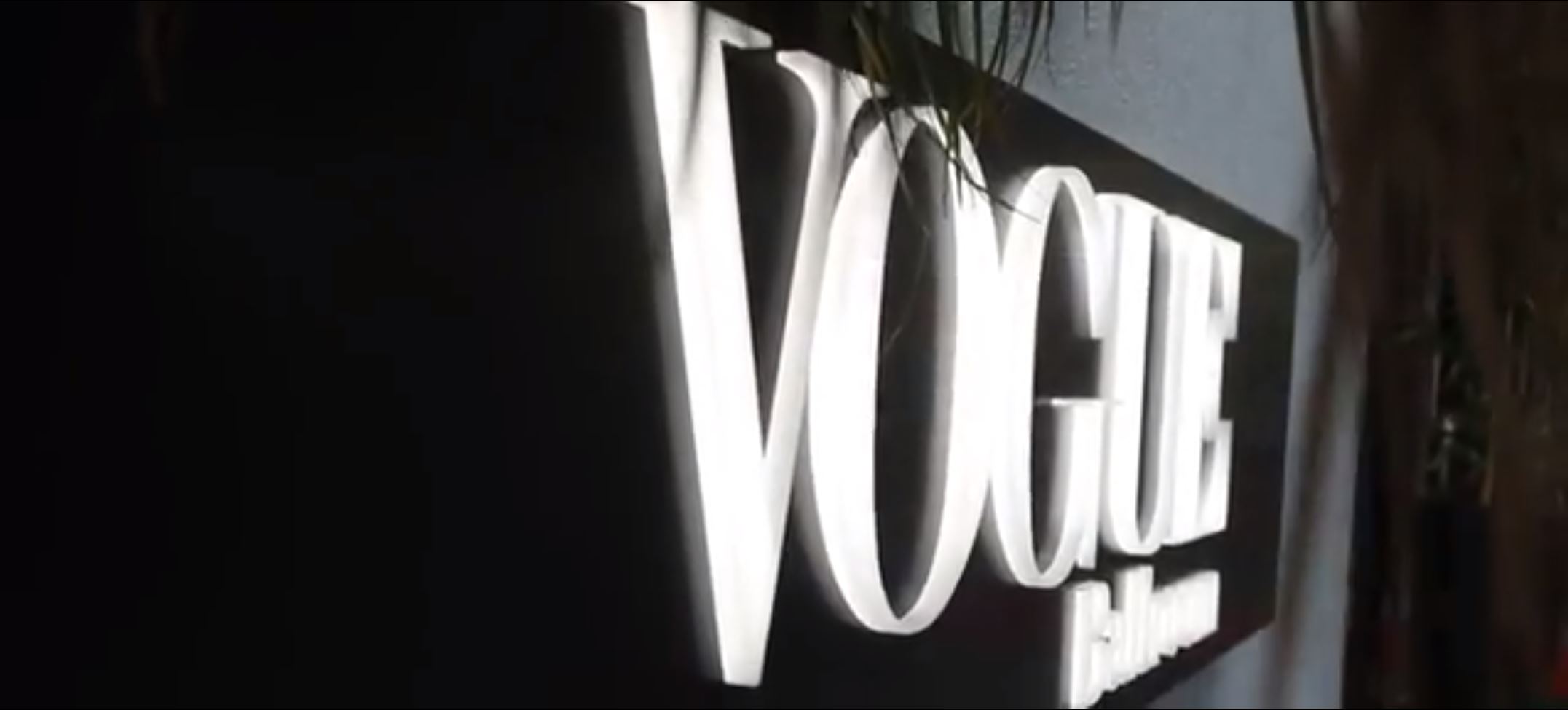 Our Smaller Sister Venue - Vines of the Yarra Valley
Breathtaking Backdrops, Exclusive Location, Romantic Experiences
Vines of the Yarra Valley is a stunning property located at the gateway of the Yarra Ranges just 45 minutes from the Melbourne CBD. Surrounded by acres of vineyard in every direction, lush lawns and magnificent rose gardens we provide everything you need in one location including free ceremony time. We offer a ceremony location on site with 360 panoramic views of the valley and mountain ranges.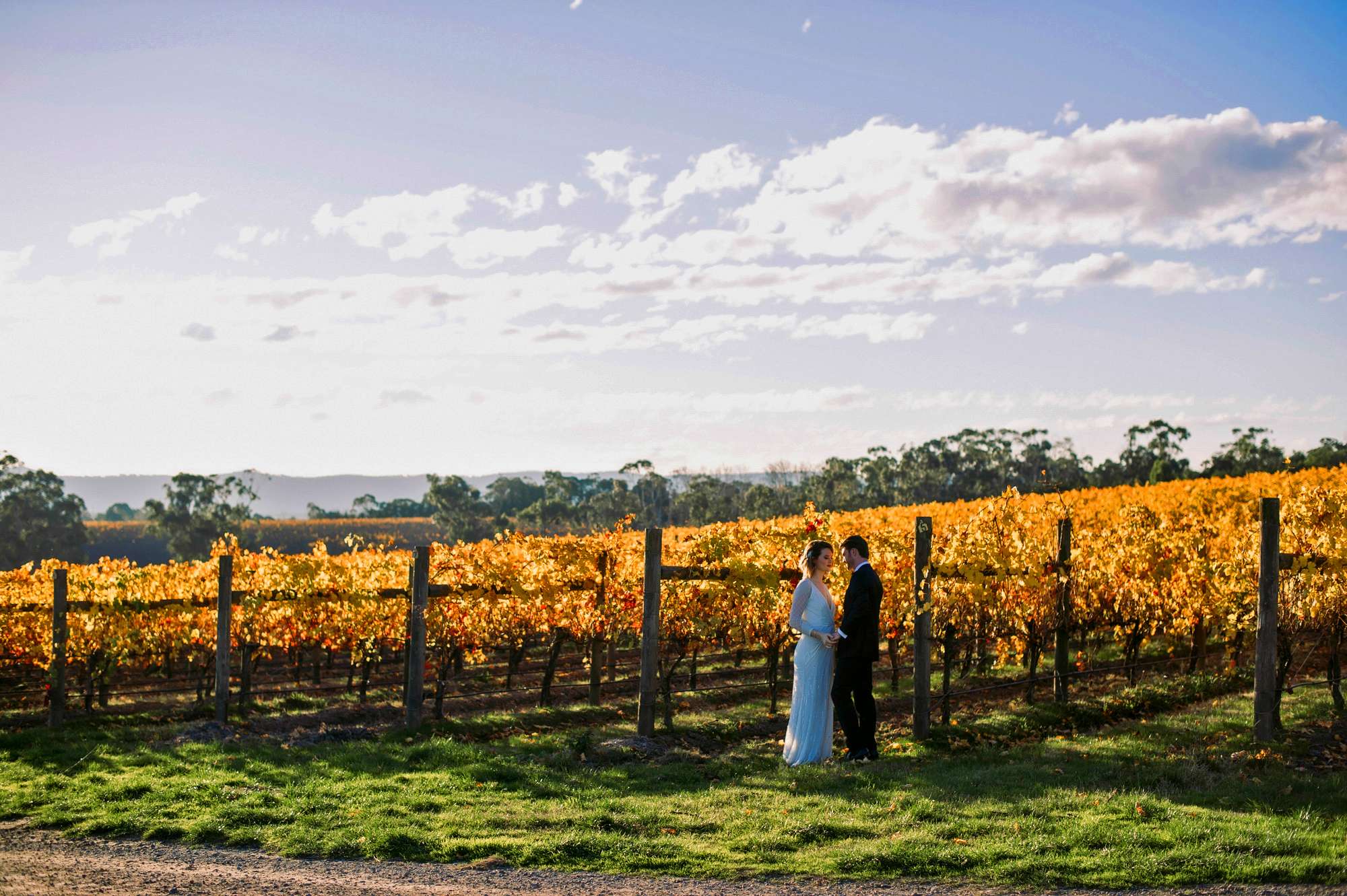 About the Editors - Suzie & Eugene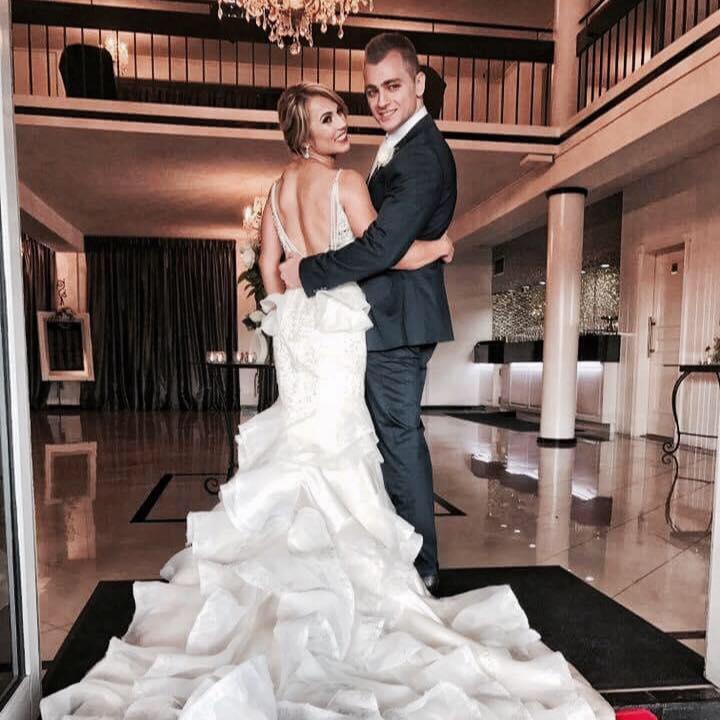 Suzie & Eugene got married at Vogue Ballroom in 2017 and had the best day of their lives! Ever since they have worked closely with Vogue Ballroom & Vines of the Yarra Valley. For queries please contact via [email protected]