What better way to thank you, guests, for being a part of your #BIGDAY than to give them a gift to show your appreciation? Wedding favours – also known as bonbonniere or Bomboniere – are a parting gift for your guests to thank them for attending your wedding and giving a gift.
Traditionally, 5 white sugared almonds (representing happiness, wealth, longevity, fertility, and health) wrapped in decorative bags were given out as wedding bonbonniere. If you're a modern Australian bride, you might want to choose something more personal that reflects your special day + relationship with your partner.
We talk about 27 Wedding Decorators & Planners in Melbourne in our previous post.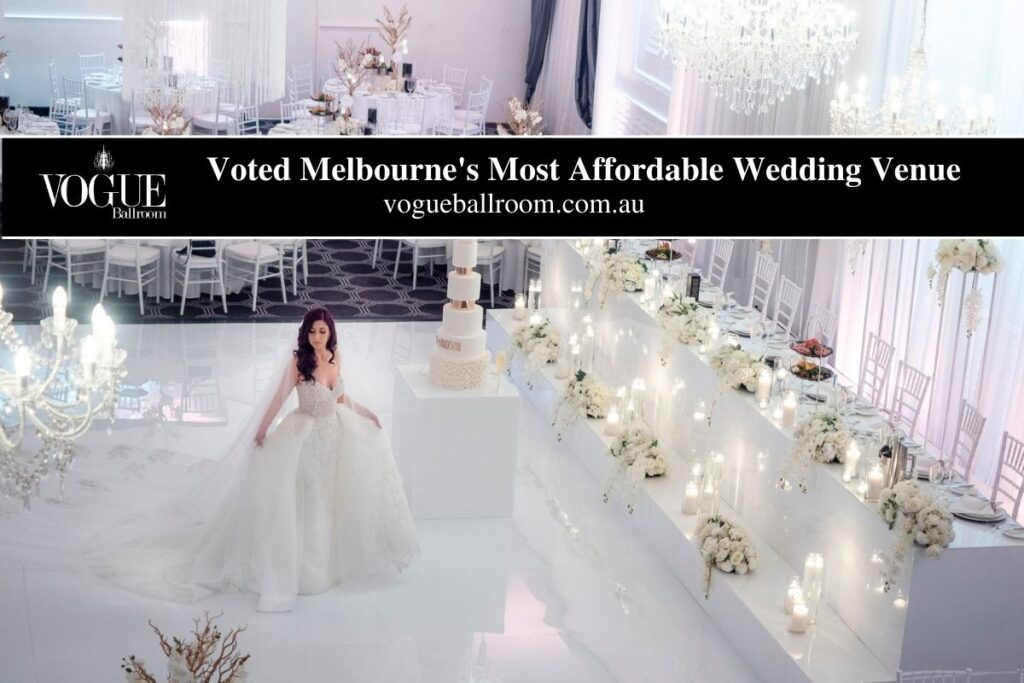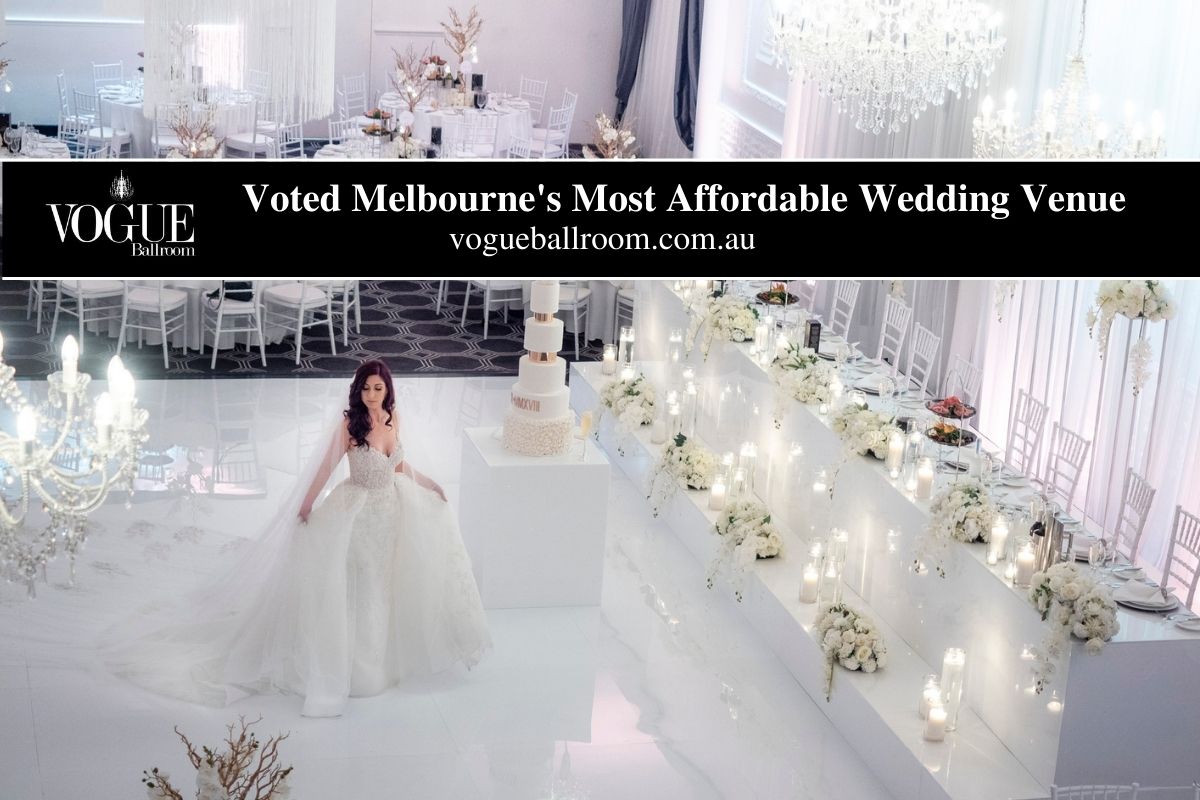 Whether you call them wedding favours or Bomboniere, the treats and mementos handed out at the end of your big day can act as a token of thanks for your guests for their support and attendance, or a life-long memory of your wedding day. If you're in need of some Bomboniere ideas, then you've come to the right place.
But who even has the time to consider bonbonniere when you've got a wedding to plan! That's why Vogue Ballroom has come to your rescue and put in some serious legwork that will save you time and effort: here, we've listed 5 unique wedding favours and bonbonnieres that we guarantee your guests will enjoy + use!
Also check out 36 Melbourne's Best Bridal Wedding Dress Shops in 2019
Best Bomboniere Ideas & Melbourne Suppliers
FAQs About Bomboniere Ideas
Bombus Co. Wedding Bomboniere Shop Melbourne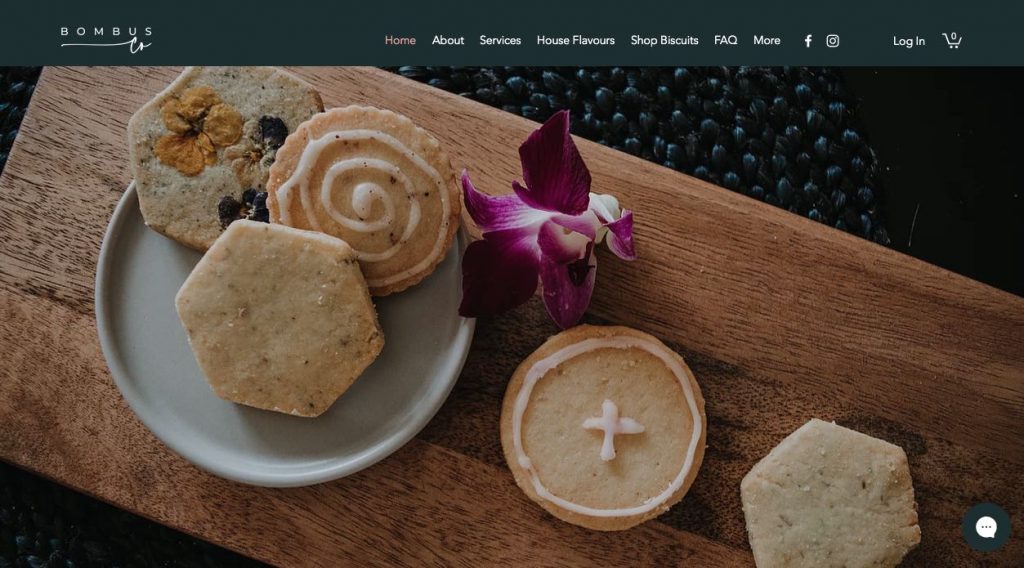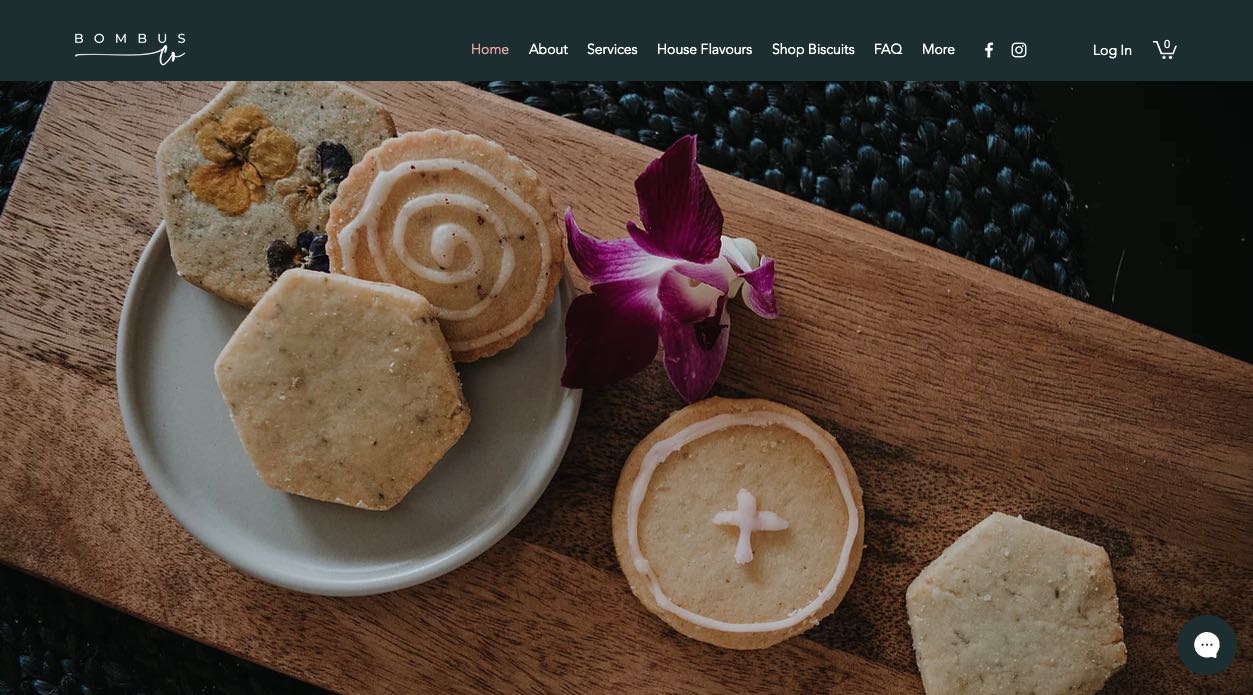 Website: www.bombusco.com.au
Contact: [email protected]
We are biscuiteers from Melbourne, Australia, specialising in floral and tea infused biscuits for all occasions. We cater for an array of events and life occasions, utilising our scrumptious everyday menu and bespoke flavour creations.
Originated from Melbourne, Australia, specialising in floral and tea infused biscuits for all occasions. Each biscuits are presented beautifully in environmentally friendly packaging. Each pack are carefully designed to meet our consumer needs.
Every piece of our packaging pieces are placed with purpose to create well curated experience from the time they are received all the way to the lingering aromatic after taste.
Bombus.Co biscuits are truly dedicated specially for our loved ones. 
Did you know that Bombus is the scientific word for the Bumblebee? On a personal level, bees have great meaning to me (I even have one tattooed on my body)...but for Bombus Co, the bumblebee represents the possibilities of what can be achieved. After all, many of the ingredients in our products wouldn't even exist without them!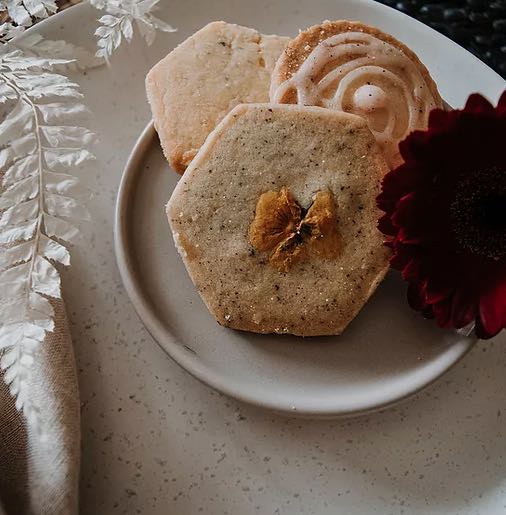 Yes, we love biscuits. And tea. But we're also about creating memorable moments with food. Creating a talking point...a way for people to come together and enjoy each others company with the age old, perfect biscuit/tea combination!
Need something special? Well, click on the button below to get in touch with us and let's make some magic happen!
Designer Candy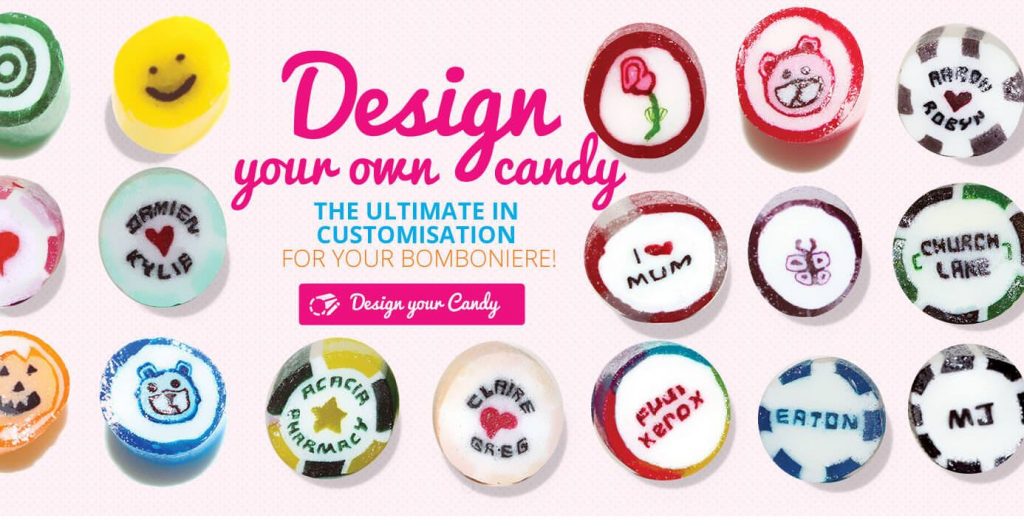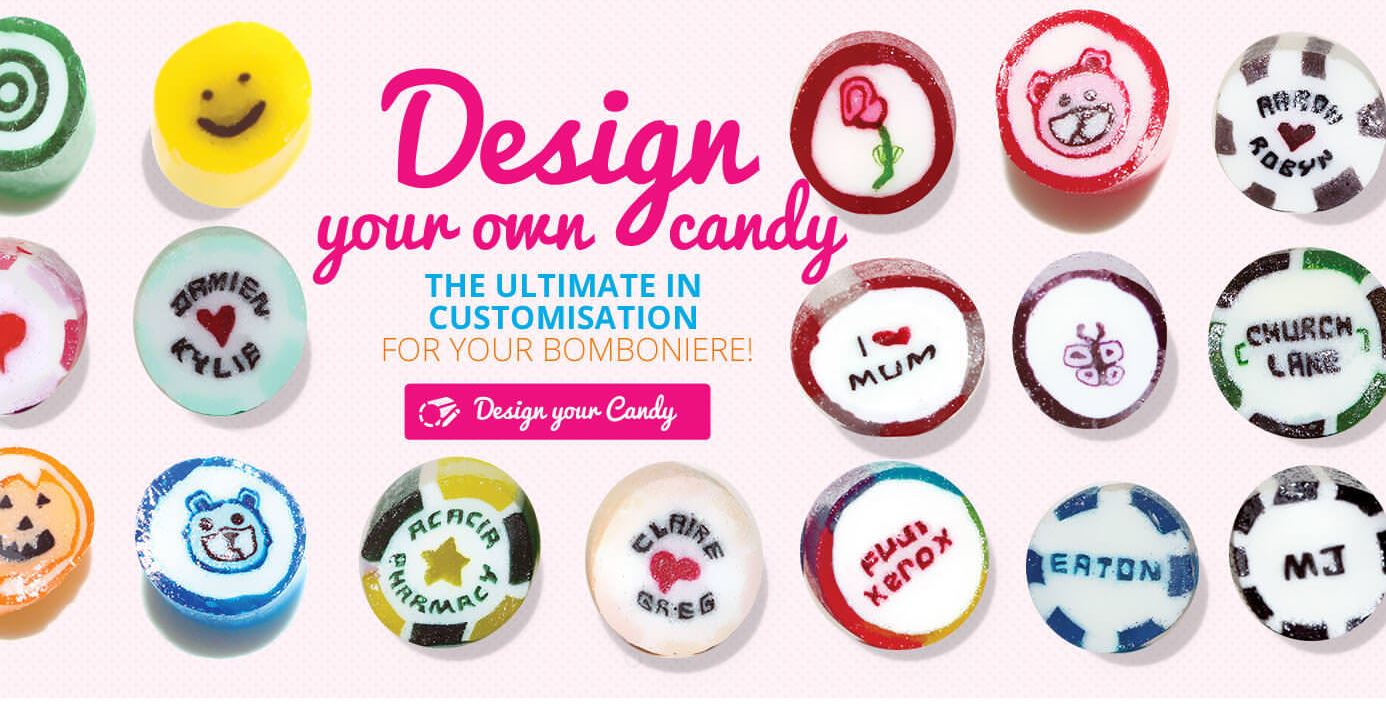 Tullamarine, Victoria
03 9334 2225
Designer Candy is Australia's leading supplier of personalised wedding rock candy, heart candy, gourmet lollipops, designer lollipop bouquets and all things sweet! Delivery Australia wide.
Designer Candy is Australia's leading supplier of customised wedding rock candy, personalised lollipops, and designer lollipop bouquets.
Buy your candy direct from the manufacturer and save!
Designer Candy is an accredited member of the both the Australian Bridal Service and the Australian Bridal Industry Academy, so you can be assured your order placed with Designer Candy will be made to their high quality standards and delivered on time, every time. Their exceptional customer service makes ordering easy and hassle-free.
Winner of the 2015 ABIA Bomboniere Award!
All customised items are handmade to order. You choose the design and absolutely any colours and flavour, and the talented confectioners at Designer Candy will handcraft your very own batch of delicious candy or lollipops created specifically to your order specifications.
DESIGNER CUSTOMISED WEDDING CANDY with personalised names inside the candy adds a personal touch to your wedding day and is a perfect way to incorporate your colour theme & impress your guests.
STANDARD DC CANDY RANGE: Don't need your sweets to be personalised? Choose from the gorgeous gourmet range of Standard DC Candy Designs – no minimum order! These lollies are perfect for bomboniere, candy buffets, or small weddings.
GOURMET SWIRL LOLLIPOPS: Designer Candy's stylish old fashioned lollipops are made in your choice of colours and flavour – best quality lollipops on the market and stunning as bomboniere, centrepieces or candy buffet items.
DESIGNER LOLLIPOP BOUQUETS: The unique and beautiful designer lollipop bouquets are customised and handcrafted to order, a stunning alternative to floral bouquets for your bridal party.
Looking to personalise your food, then check out Wedding Caterers Melbourne
Short Story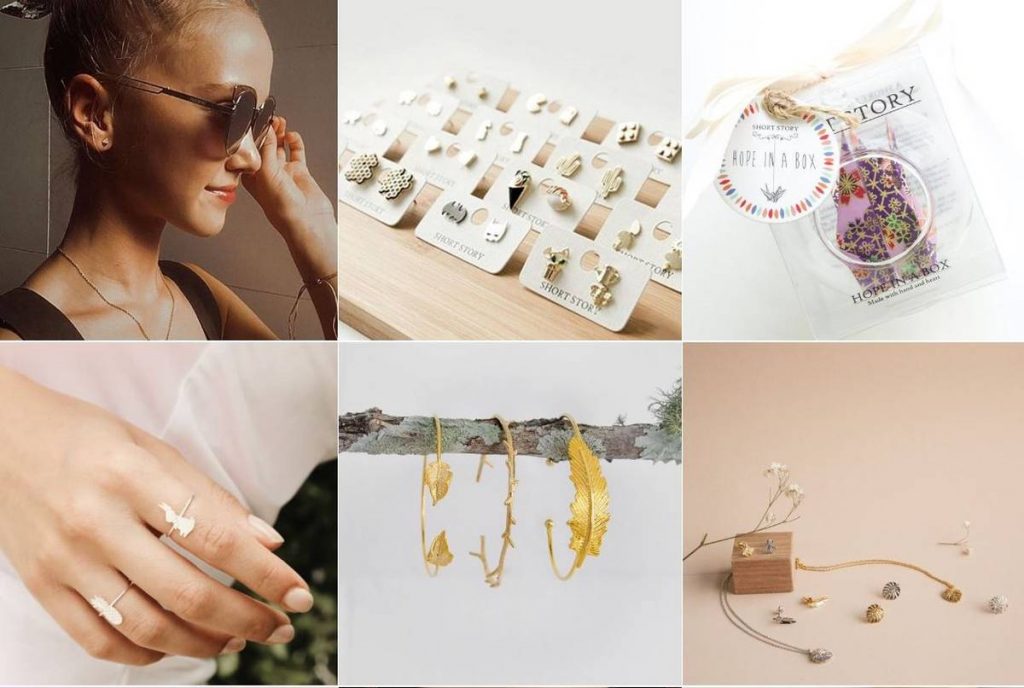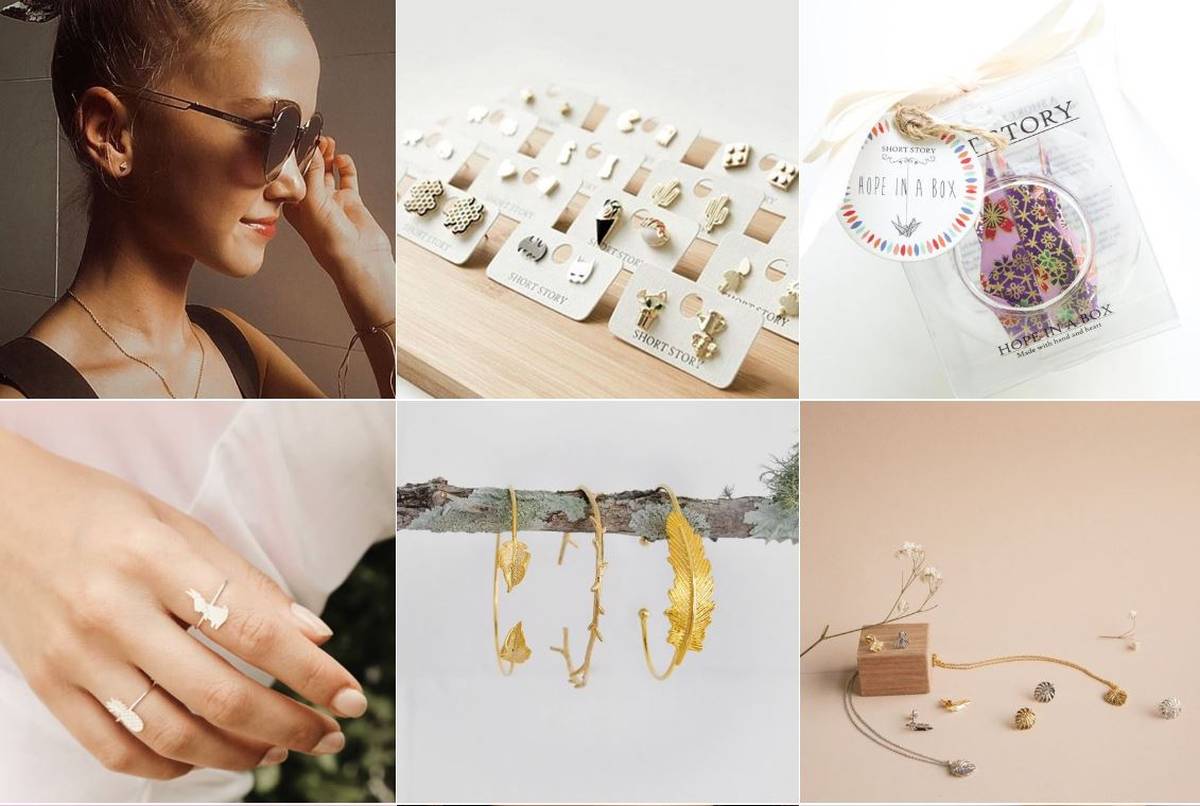 Bayswater, Victoria
03 9498 4938
YOU ARE THE AUTHOR OF YOUR OWN STORY -At Short Story, we believe in meaningful gifts and sharing stories that bring people together. Through small packages and big hearts, love is shared, happiness is found and we reconnect with the storie
Soupcan Stubby Holders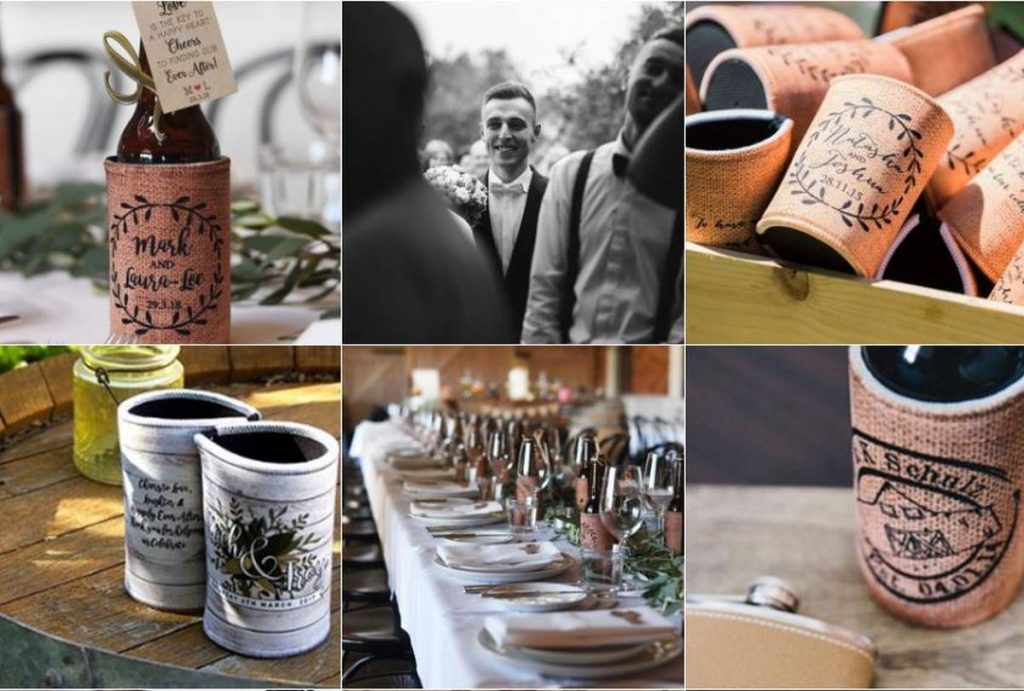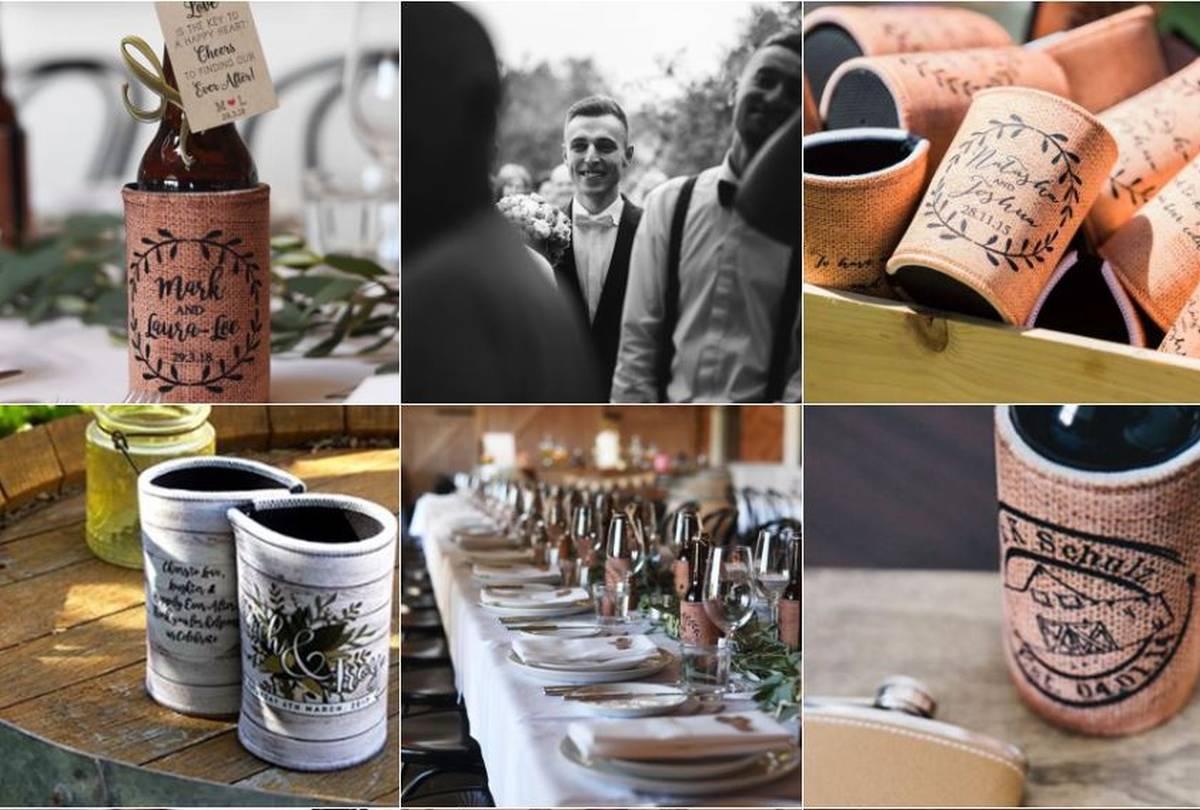 Plympton, South Australia
08 8317 0614
Take advantage of our FREE design service and create a full colour, wedding stubby holder that your family, friends and loved ones will adore!
Are you looking for a cheap Bomboniere for your wedding that people will use after your Big Day is over?
Soupcan offers Custom designed stubby Holders for your day that we design to suit your colour scheme, and personality. Our Design service is FREE as we feel all people should have stubbies that suit them, not chosen from a list.
We sublimation print our Stubbies, this means you can print photos or as many colours as you want without incurring other costs or setup fees.
Drop us a line if you would like a Stubby Holder for your Bomboniere.
Scared that your wedding wont go as planned, check out Wedding Planners Melbourne.
Candy Kitchen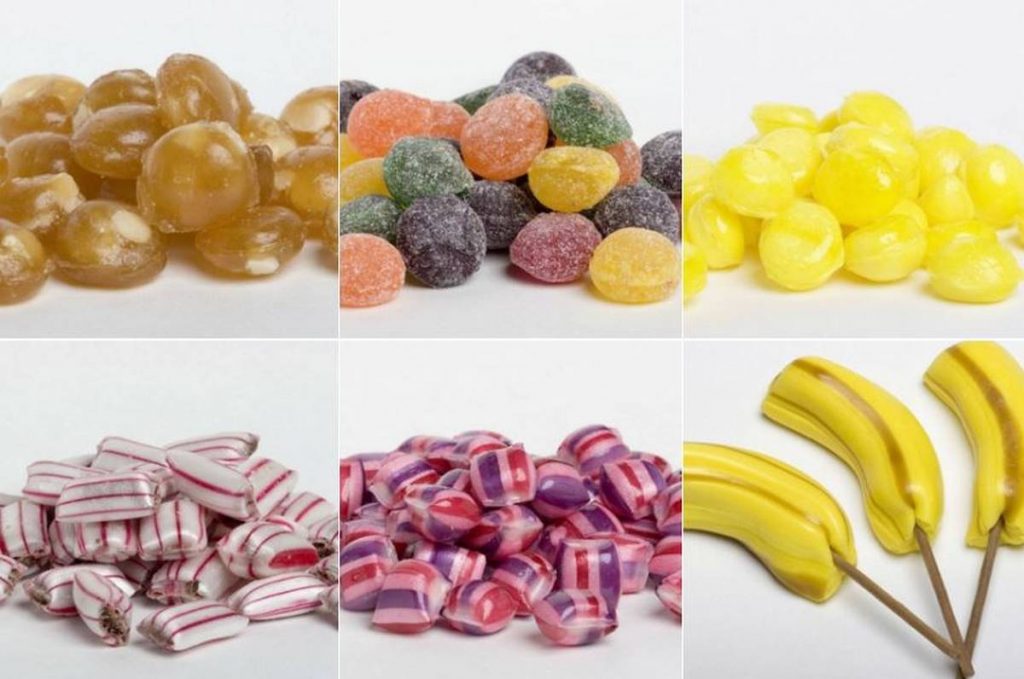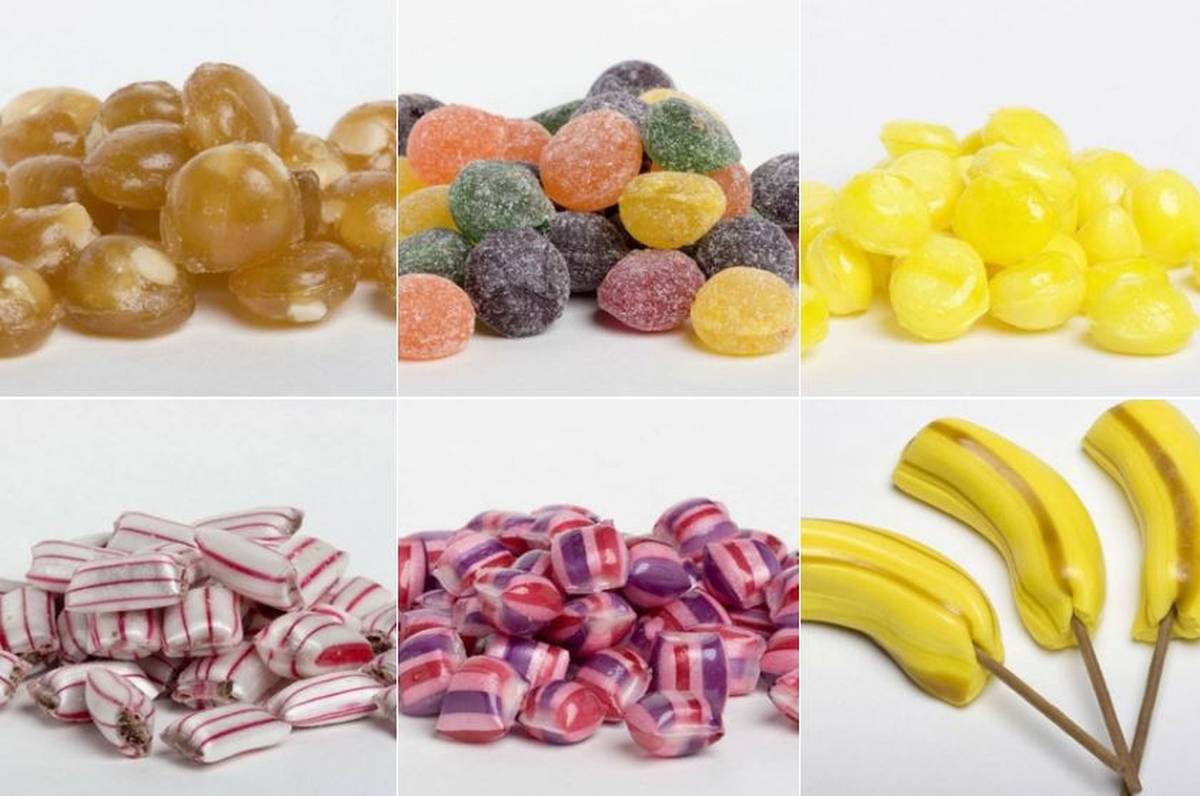 Coffs Harbour, New South Wales
02 9190 0122
http://www.candykitchen.com.au/
We have a huge range of candies to choose from.
Welcome to the web site of Coffs Candy Kitchen.
We are a family owned and run based in Coffs Harbour where we create our hand-made candies.
Check out our online store where you can buy any of our delicious product range.
We also have daily demonstrations at our store where you can watch us in action making our candies.
Looking for Unique and Unusual Bucks Night Ideas for Around Melbourne
Memorable Favours
Keilor East, Victoria
03 6135 5003
https://australianfavors.com.au/
Memorable Favours are completely dedicated with providing quality and amazing personalised products to our customers.
We have worked hard in locating quality items at the best prices for our customers. Our quality products is the essence of our business.
Thank your guests with a unique favour for your special occasion and memorable day.
Memorable Favours is just that, "Memorable Favours". We completely customise Bomboniere and gifts as per our customers request. We take the utmost care ensuring that our products are flawless.
We have spent countless hours sourcing suppliers that are not only reliable and prompt with their service, but also competitive prices allowing us to provide our customers with competitive prices.  We have many reviews all of which are 5/5 and 100% positive.
We'll provide you with your own and personal favour at competitive prices and work within our customers budgets and request.
Enquire today, we are happy to assisst you with your enquiry.
The Stubby Cooler Company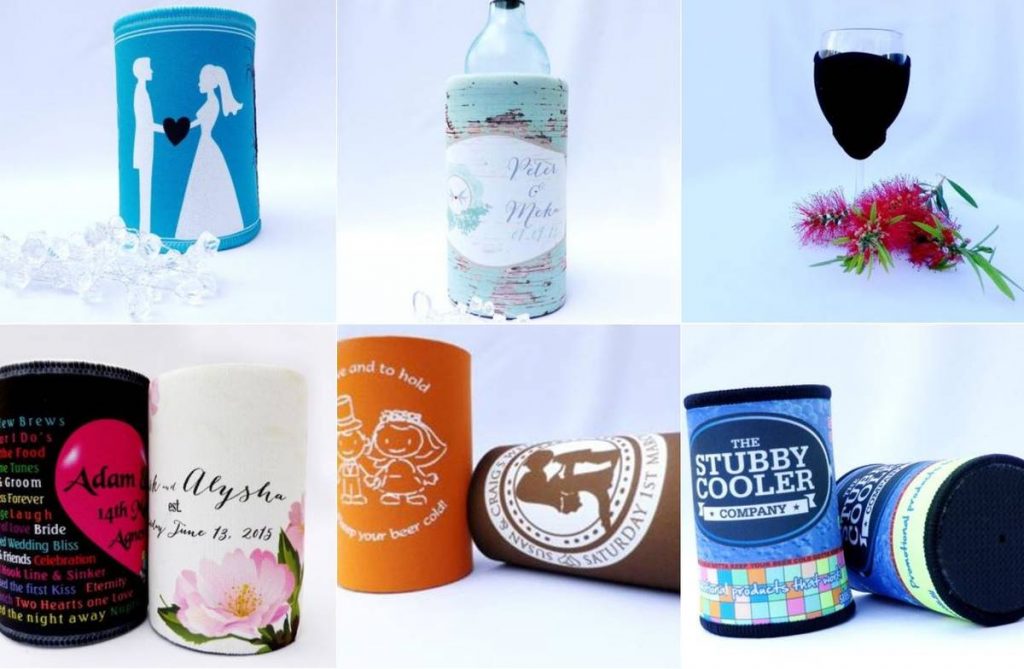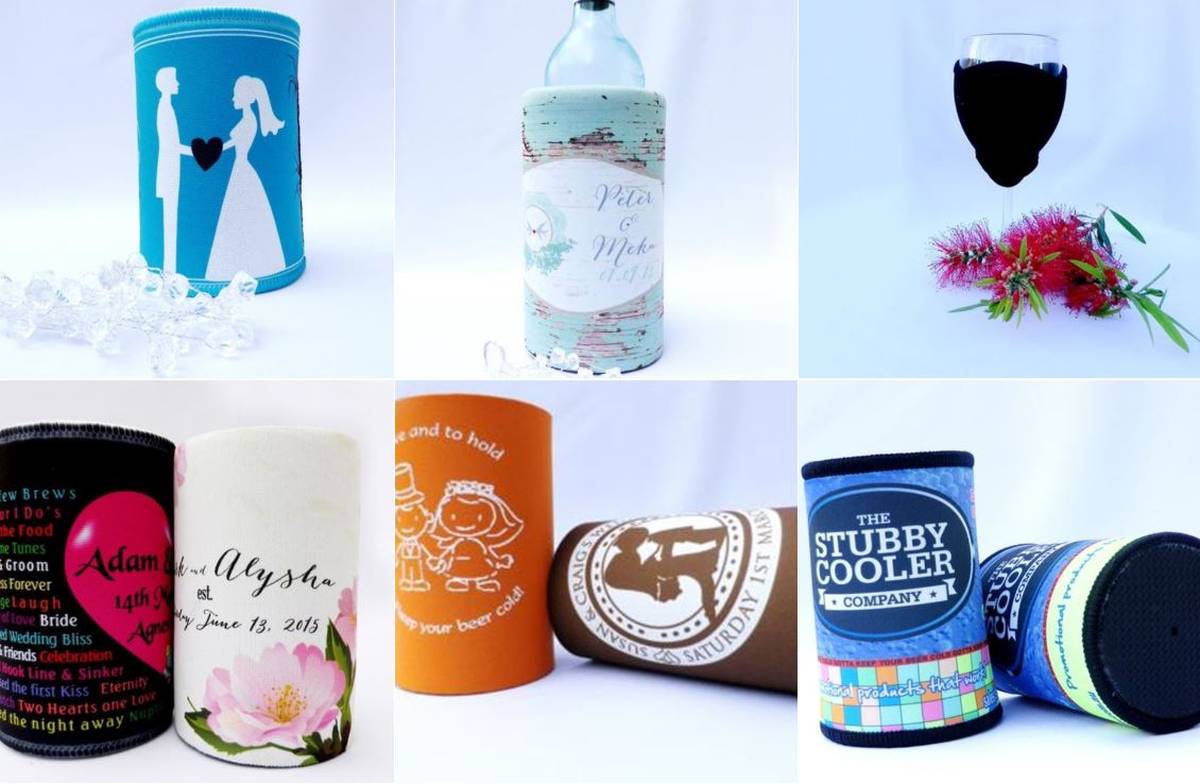 Cranbrook, Queensland
07 2101 6275
http://www.stubbycooler.com.au/
The Stubby Cooler Company manufactures products such as beer holders and wine coolers, the perfect gift for your wedding guests!
Need something unique and personailsed to give as your bomboniere?
The Stubby Cooler Company is a Townsville, North Queensland based company which manufacture products such as beer holders and wine coolers, the perfect gift for your wedding guests.
Our products are manufactured from high quality Neopprene, the same material used for wetsuits and sewn with six thread mauser lock.
Groovy Glass


Hallam, Victoria
03 9498 3655
www.weddingglasses.com.au/personalised-bomboniere
Our vast range of glassware can be individually personalised. Great as bomboneire gifts or as bridal party thank you's.
Wedding Glasses by Groovy Glass has been supplying personalised glassware for over 10 years.  We offer a wide range of glasses that can be individually designed to your exact requirements.  Select the glass, select the font and then marry up with different graphics to make an individual gift that the recipient will cheerish for years to come.
We are rated as Australia's Top 3 provider in Bomboneire & Special Services across Australia by the Australian Bridal Industry Academy (ABIA) for its supply of personalized glassware and gifts for Brides & Grooms.  This ranking has been voted by previous couples who have used our services.
Unlike engraved products which often appear rough to touch and uneven in appearance our glassware and gifts are sand etched which is 100% permanent and has a satin finish. Making a vast difference in the products appearance.
We also print glassware which can be used as a Bomboniere item for your guests.  Choose from our very popular shot glass or provide your guests with a champagne flute for the ladies and beer glass for the gentlemen together with a printed message of thanks to mark your special day. Our prices range from $3.50 for printed shot glasses on a qty of 120 units making it an affordable Bomboniere gift.
We ship goods anywhere in Australia. We also guarantee our deliveries.  Should an item arrive broken we will gladly replace.  Thus giving you 100% peace of mind. Our showroom is located at our warehouse in Hallam Victoria.  Please contact us to organize an appointment.
Toasting Flutes
Cake Knife Sets
Printed Glassware
Cake Toppers
Sand Ceremony
Assorted Bomboniere Items
and much much more.
Scared that your wedding wont go as planned, check out Wedding Planners Melbourne.
The Favour Factory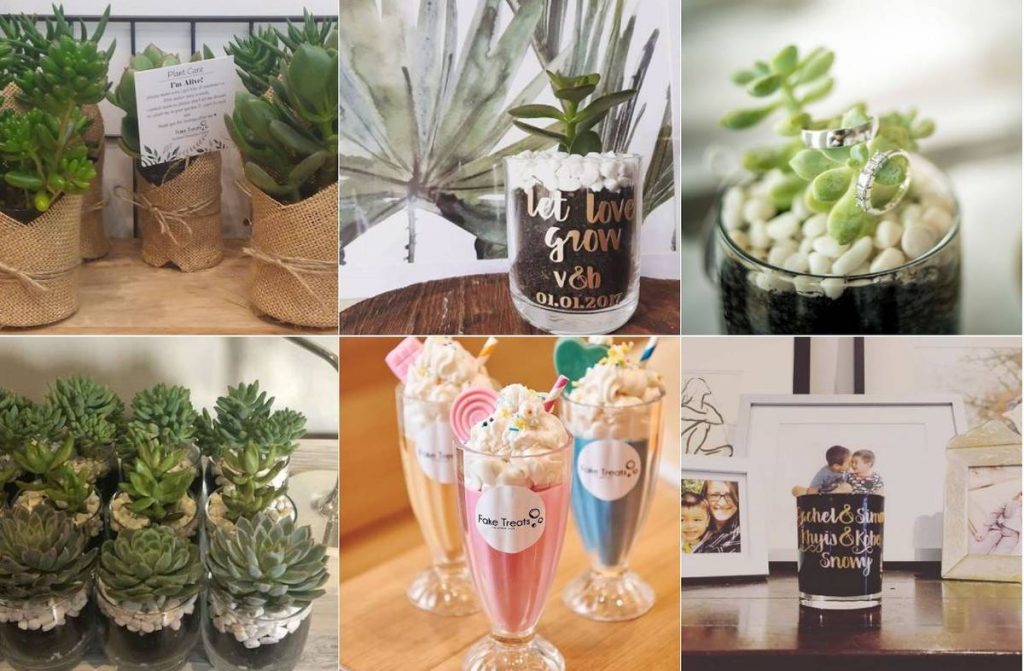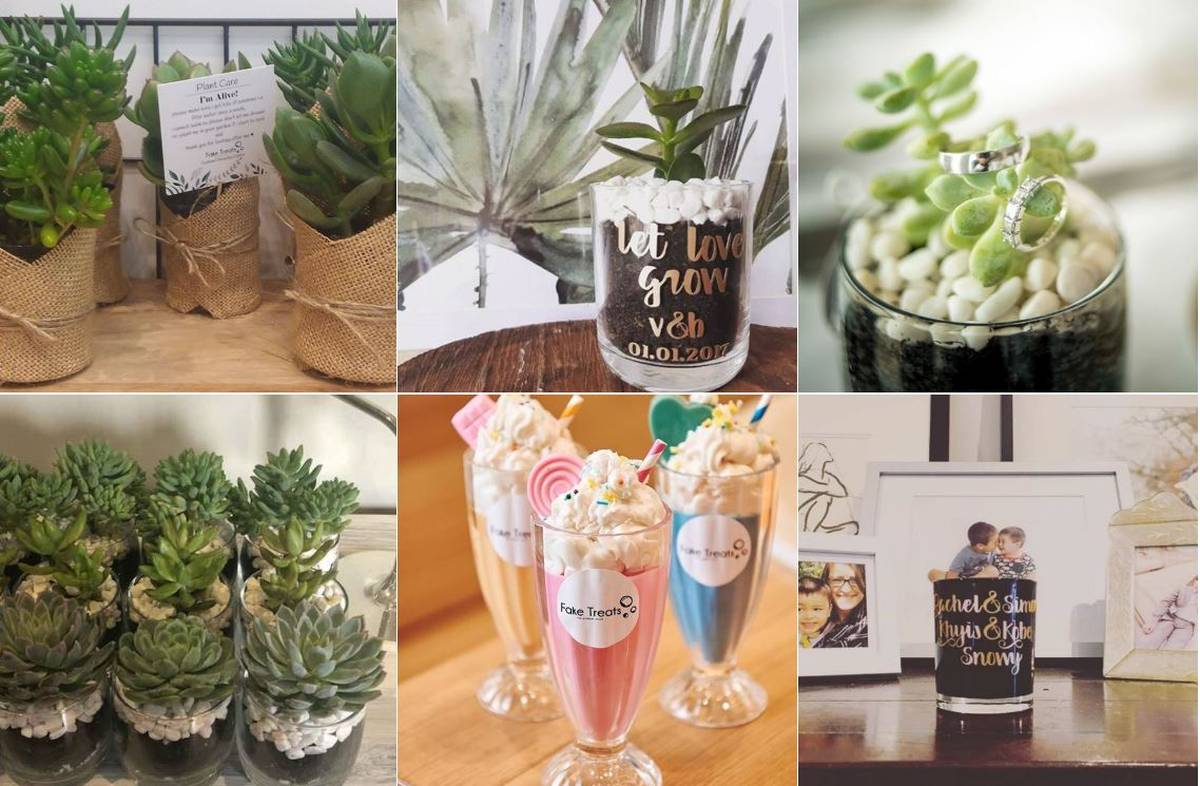 Ringwood, Victoria
0451 717 701
https://thefavourfactory.com.au/
unique treats for your guests that will be talked about !
Hello,
Thank you for taking the time to read about our Bombonieres! My name is Venus and welcome to our handmade favour/bombonieres.
All our products are vegan , cruelty free, nut free and handmade with love by me and my business partner Amber in the Yarra Valley.
We started as Fake Treats some 3 years ago and began The Favour Factory last year.
Our shop opened at Eastland Shopping Centre just a few weeks ago and we are delighted to see you there for consultations should you require it. We are also available to book orders online, email or sms. However, sometimes you just need to smell everything!
Our Range includes;
-Succulents (they're alive!) - in a range of styles
-Container and Milkshake Soy Candles
-Bath Bombs donuts and other yummy shapes
-Body Scrubs
-Shaving cream
-Whipped soap
-Bar soaps
-Bride/ Maid of Honour/Bridesmaid Boxes
-Lots more- inquire today!
MIx and match any product (min order of 25 per item)
For items other than succulents;
Choose your colour and scent where available,
Orders of 50 or less - choice of up to 2 scent/colour
Orders over 80 - choice of up to 4 scent/colour
Includes custom event stickers and cello bagging where required.
Whether they are displayed with your table setting, a new twist on the "Donut" wall or to create a a succulent wall ....your guests will just love them !
Please contact us anytime for quotes or to make an appointment to come see us at Eastland,
Looking forward to working with you !
Exclusive Easy Weddings Offer: Complimentary Bride Box with any order over $500 or with purchase of 4 or more Bridesmaid Boxes.
We've also posted about Top 50 Hens Night Ideas in Melbourne
La Belle Miette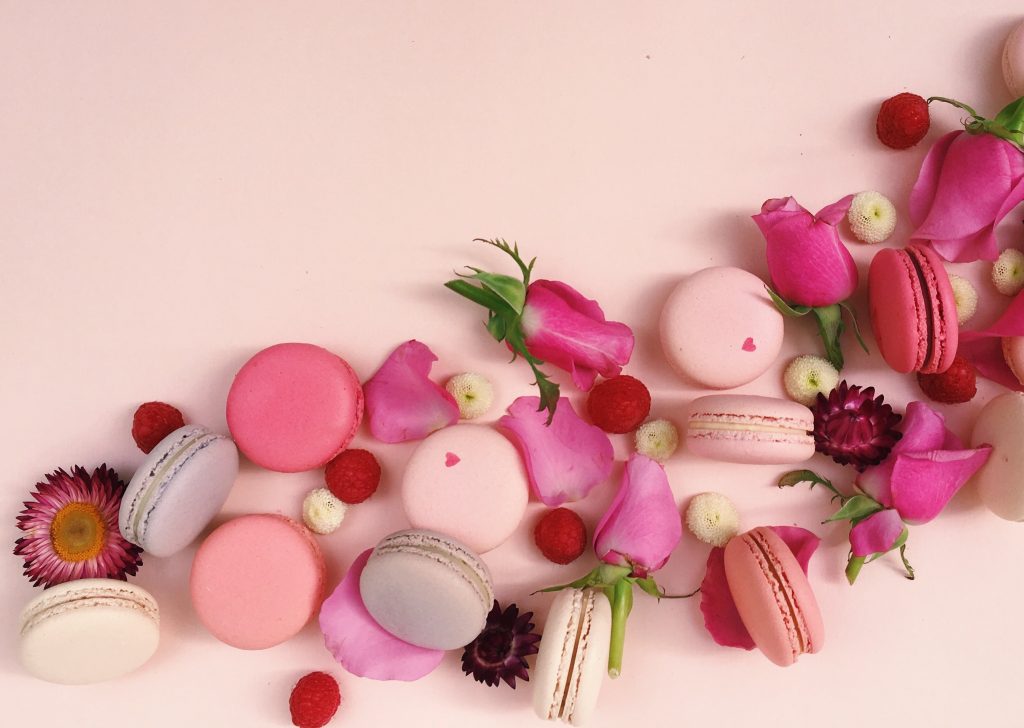 Richmond, Victoria
03 9024 4528 | 0404 496 960
https://www.labellemiette.com.au/
Our delicate macarons and chocolates are little luxuries that can give your wedding day that extra something special.
La Belle Miette is Melbourne's leading macaron and chocolate specialist.
– About Us –
Our delicate macarons and chocolate drag?es are little luxuries that can give your wedding day that extra something special. Our range is available in a beautiful spectrum of colours, which can be paired to suit any theme or style. Impeccable presentation and only the finest ingredients ensure you will only have the best for your special day. Our macaron towers and display stands are a sumptuous addition to candy and dessert tables, or as an alternative to a traditional wedding cake. We have a range of beautiful options and display suggestions.
– Wedding Bonbonniere –
Our adorable cube boxes make elegant bonbonniere or table settings for weddings and events. These boxes can be filled with your choice of macarons, chocolate bonbons or chocolate drag?es (chocolate coated fruits and nuts) and are available in four different colours, including Ivory with Gold embossing, Ivory with Silver embossing, Pale Blue or Clear Cellophane.
– Macarons & Chocolate Bonbons –
La Belle Miette macarons and chocolate bonbons are are petit pleasures made with exquisite ingredients. We use French and Belgian couvertures including many pure origin chocolates from Cacao Barry France, French fruit pur?es, Fleur de Sel de Gu?rande, Piper-Hiedsieck champagne and premium Madagascar vanillla beans.
– Chocolate Dragees –
Almond dragees have long had significance in Greek, Middle Eastern and Italian traditions. The bitter taste of fresh almonds combined with the sweet taste of sugar symbolises the sweetness of love enveloping the core of life.
In keeping with this tradition, we offer a range of chocolate covered drag?es packed in either our small cube bonbonniere boxes or in our stunning dragee boxes. Our current range includes: Milk Chocolate Almonds, Gianduja Feuilletine Hazelnuts, White Chocolate Raspberries, Lemon White Chocolate Almonds, Passionfruit Chocolate Hazelnuts, White Chocolate Blueberries.
– Shipping Interstate –
We use overnight and express courier services to ship your order to any metro Australian area and some regional areas as well. We understand how important your wedding order is and so we work closely with couriers to ensure your order arrives in the safest and quickest way possible.
Make sure you look your best so check out Best Wedding Hair & Makeup Beauty Salons in Melbourne.
Engrave Works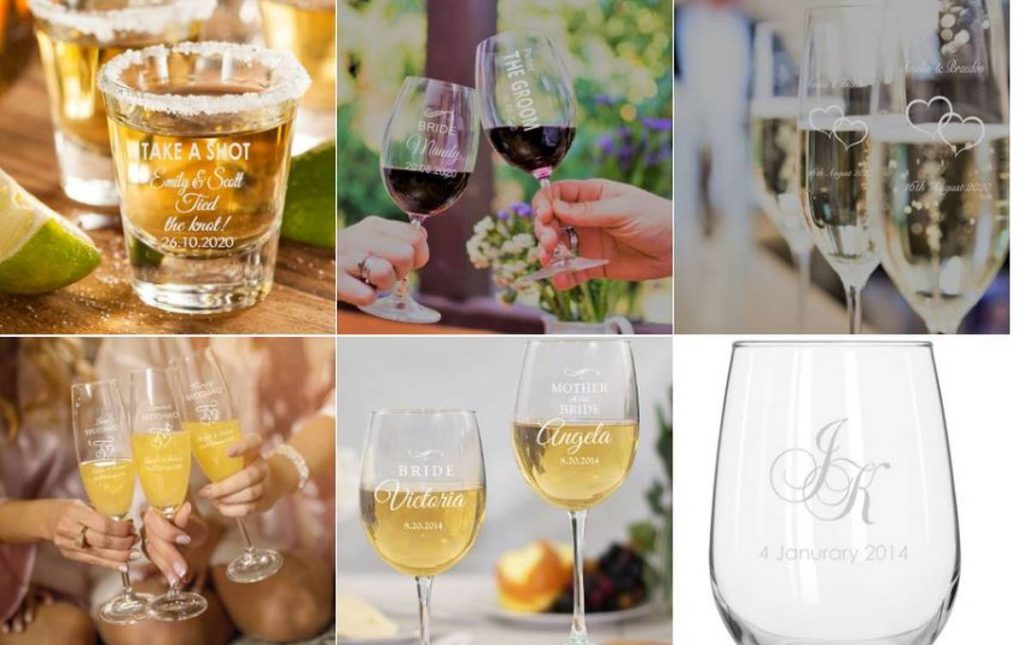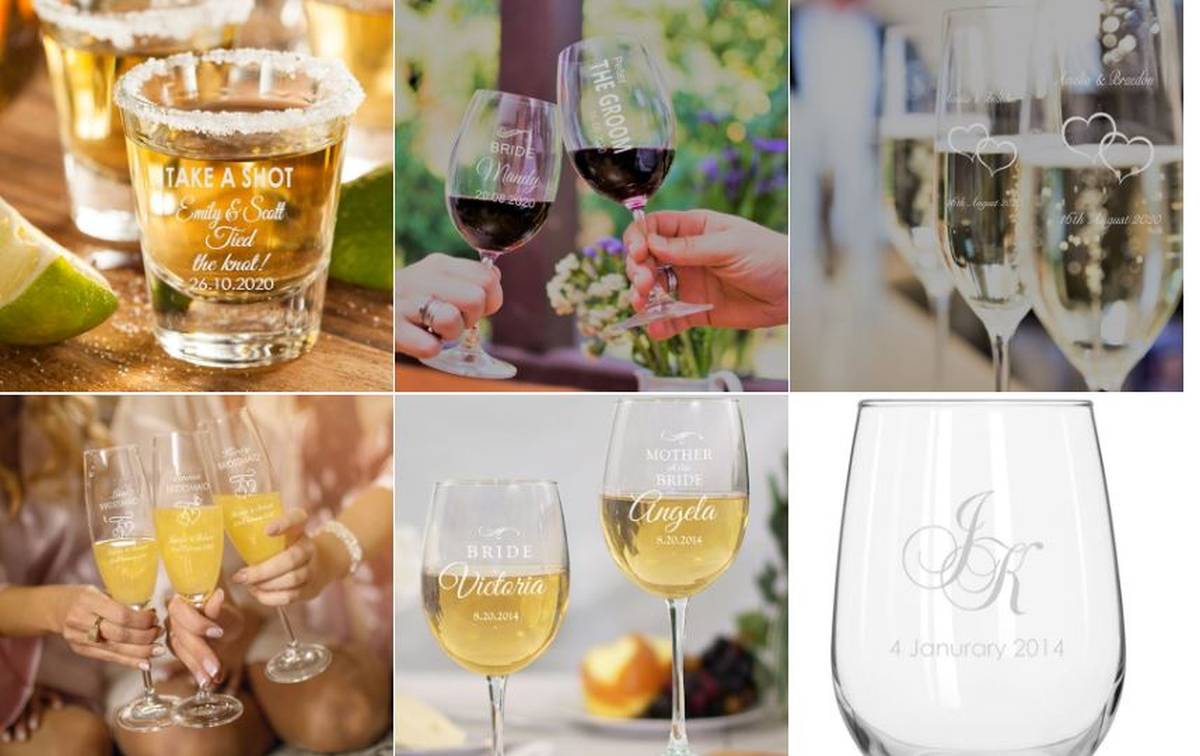 Australia Wide
08 8317 0852
https://www.engraveworks.com.au/
Fun keepsake gifts for your wedding guests! Highly-popular bomboniere shot glasses, engraved beer mugs, bottle openers and stubby holders!
Give your Bridal Party and Wedding Guests a Personalised keepsake gift they will treasure forever.
Fun keepsake gifts for your wedding guests like their highly-popular bomboniere shot glasses, engraved beer mugs, bottle openers and stubby holders!
Engrave Works has earned a reputation as a top-rated, 5-star seller of Australia's finest wedding favours through their attention to detail, professional and personalised service and the joy at adding something unique to your most precious moments.
*EASY STRESS FREE ONLINE ORDERING
*TOP RATED 5 STAR SELLER
*PROFESSIONAL ENGRAVING
*FACTORY DIRECT LOW PRICES
*AUSTRALIA WIDE DELIVERY TO YOUR DOOR
**Supplier of Australian Network of Wedding Professionals**
Visit their website today and take advantage of their high quality workmanship at the lowest prices!
Come in style with Wedding Limousine & Car Hire in Melbourne.
Giftware Direct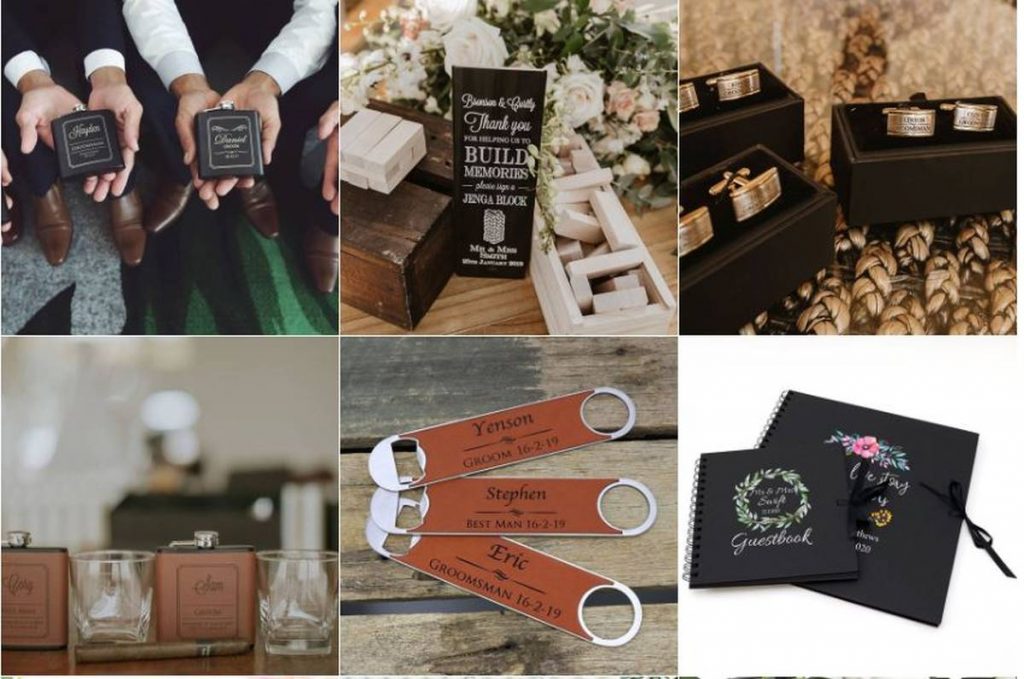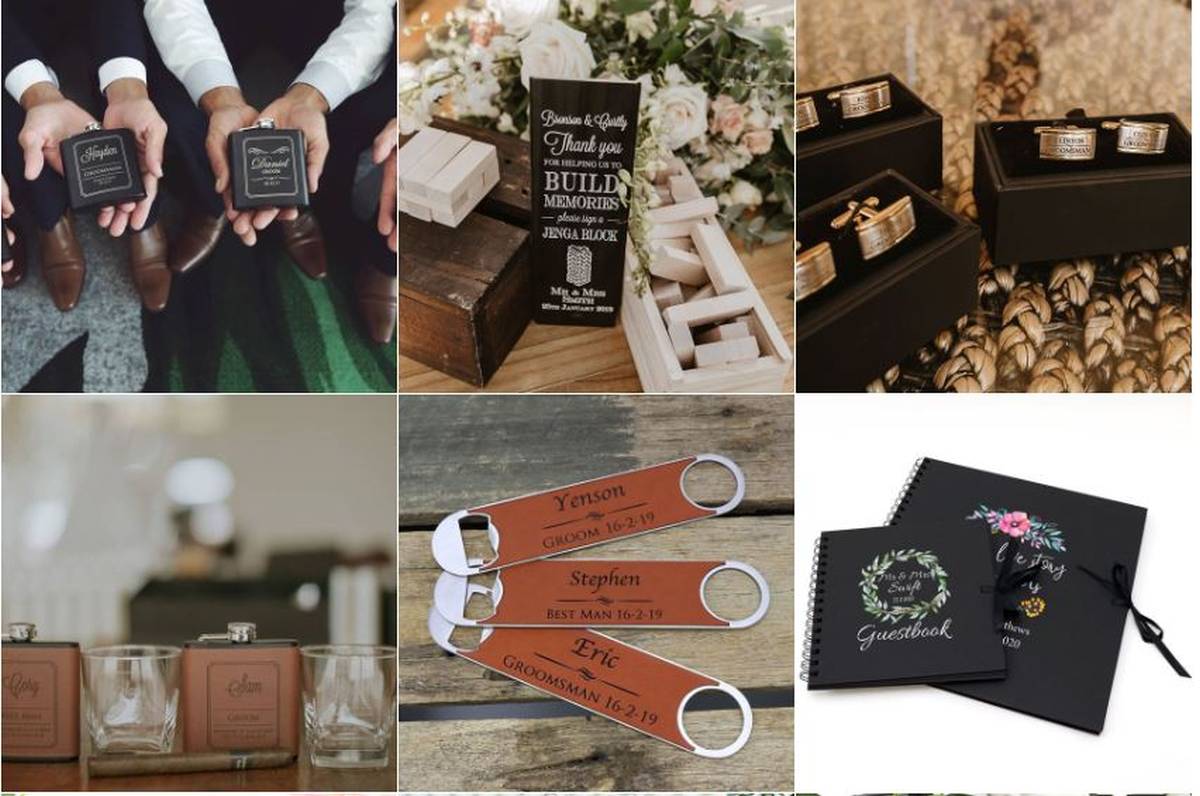 Cardiff, New South Wales
02 9190 1031
https://giftwaredirect.com.au/
Unique - Easy - Affordable - Personalised gifts at Factory Direct Prices. Online Ordering-Free Delivery. Create a memory with personalised keepsakes from Giftware Direct.
Giftware Direct specializes in unique personalized gifts and wedding favors at the lowest price, highest quality, and has a quick turnaround of our unique products.
Choose from a wide range of professionally designed artwork options or talk with our graphics department to come up with a design of your own. We have easy online ordering 24/7, or drop into our Newcastle based showroom to check out our unique items in person.
A wide range of unique personalized products are available such as:
- Engraved glassware
- Personalized shot glasses
- Custom cake toppers
- Personalized wooden guest books & name plaques
- Laser cut invitations
- Engraved coasters
- Acrylic & timber save the dates
- Toasting flutes & cake servers
- Engraved hip flask sets
- Table numbers & decorations
Visit our website now!
Check out Top 60 Wedding Limousine & Car Hire in Melbourne
Personalised Glasses
Carrum Downs, Victoria
03 9498 3811
https://www.personalisedglasses.com.au/
Exceptional value & friendly advice you can trust. We enjoy what we do, and are pleased to provide you with distinctive and unique designs for your custom wedding bomboniere needs.
Personalised Glasses powered by ABC2000 company specialising in supplying a range of laser etched or printed glassware to wedding industry Australia wide.
We allow complete flexibility in our designs, and we can do orders all the way down to a single laser etched glass. Our products are uniquely suited to be original and special gifts for your friends or family. Our attention to detail and our design flexibility make us a great resource for creating wonderful, personalised gifts for the special people in your life.
We pride ourselves on personal, friendly service provided by a knowledgeable and courteous staff. If you have specific questions, or would like guidance on creating a personalised laser engraving or printing for a special order, we are happy to help.
From the moment you place your order, our customer service, design and production specialists will handle your order with care and precision. We are delighted to offer you excellent service and products - whether your order is for one glass, or one thousand!
Contact us today to book your friendly obligation free consultation and let us guide you through this enjoyable experience and help you make the right choice.
Pebbles and Moss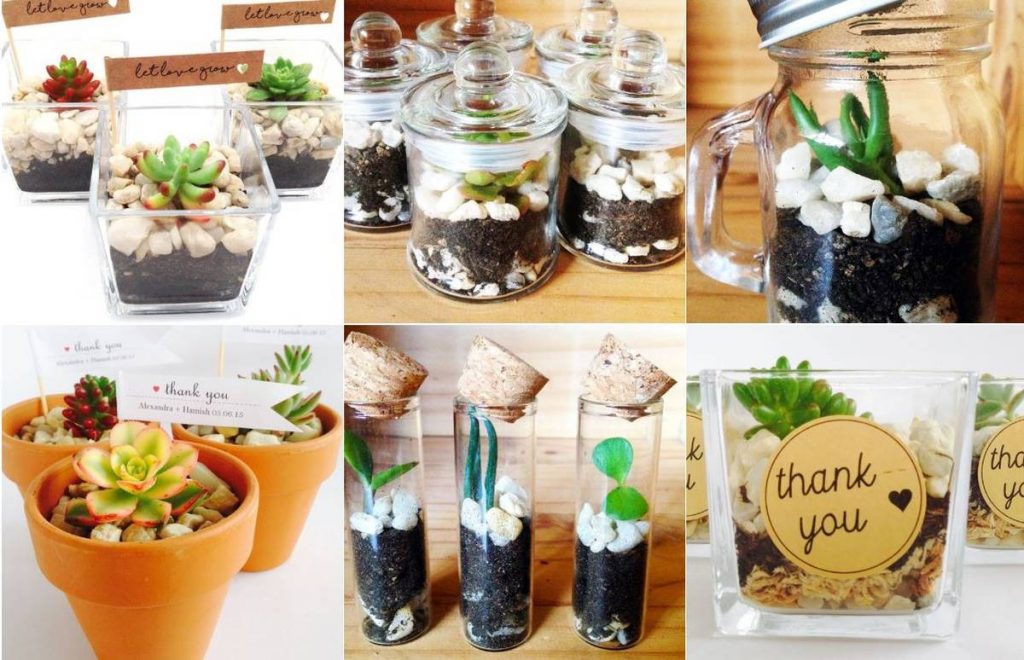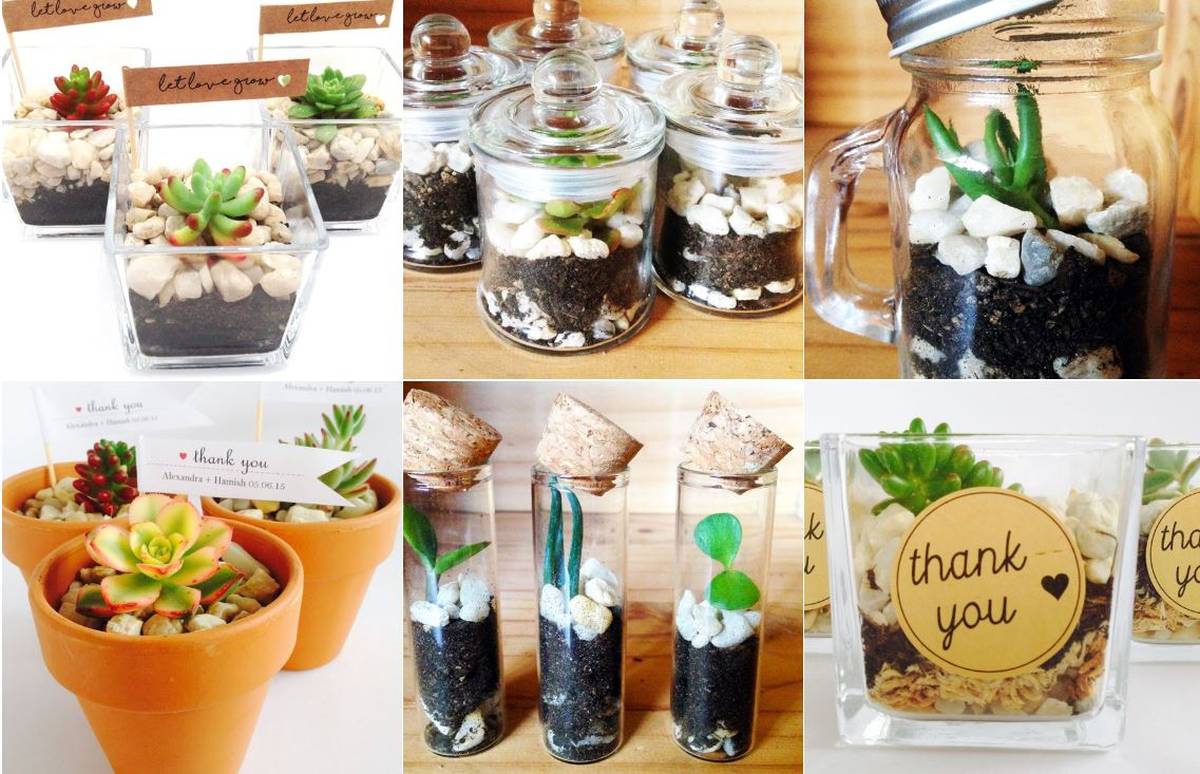 Melbourne, Victoria
0433 502 088
https://www.pebblesandmoss.com.au/
Choose a living gift...the gift that keeps on giving!
Want a unique take on your typical 'thank you' gift for your guests?
Then a Pebbles and Moss personalised terrariums are just what you've been looking for...
Our wide range of terrariums are personalised individually to suit each event.
This includes paint – colour of choice (Concrete & terracotta), twine and personalised gift tags or flags to commemorate your day.
We aim to create a beautiful thank you gift that is a unique representation of your journey together. Something that you can be proud of.
Our terrariums are priced between $5 to $15, sure to be something that will suit your budget.
Contact us today to see how we can work together in making a memory your guests will remember well after the final dance!
50 Top Bridal Florists for Melbourne Weddings
CHOCOBON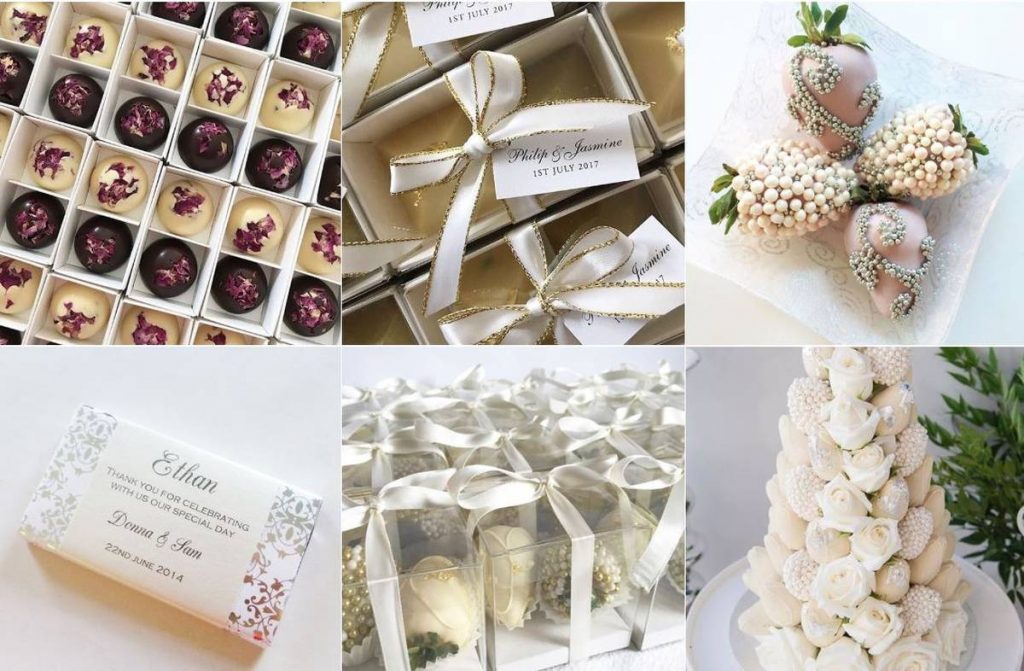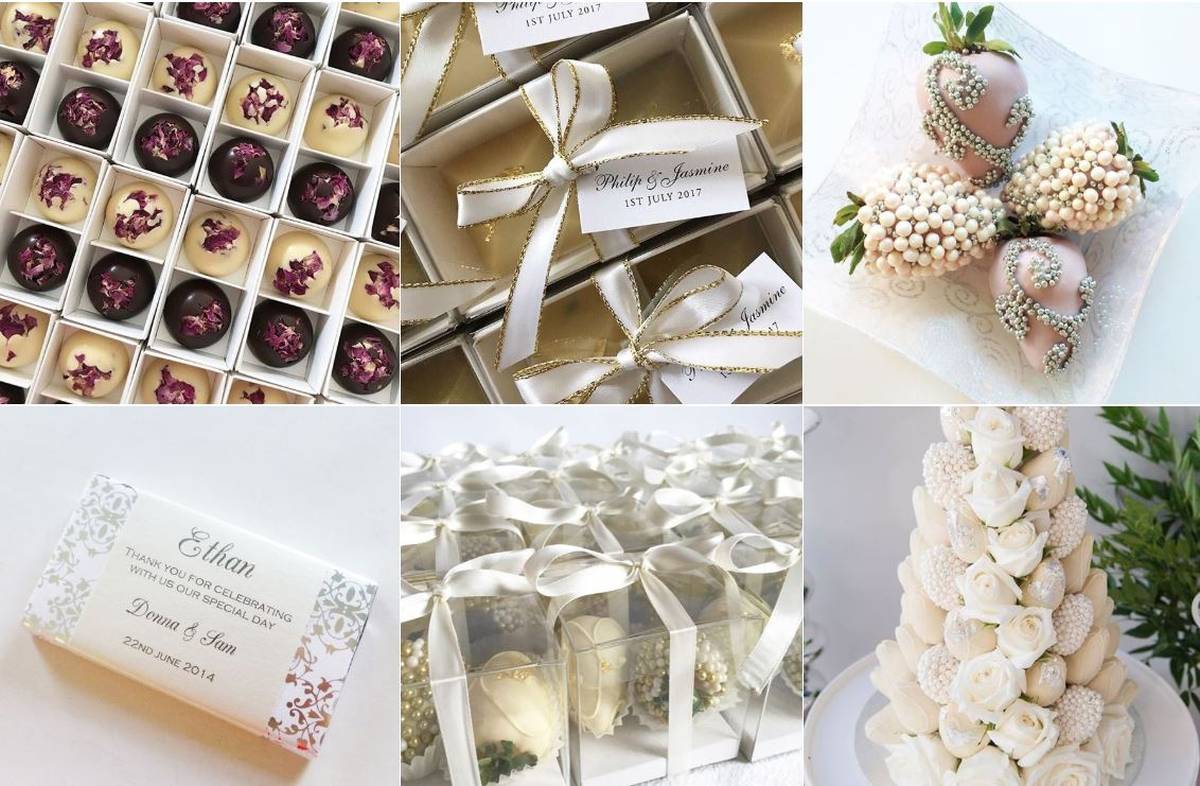 Bentleigh East, Victoria
03 9498 4959
Creating luxurious and unique chocolate-dipped strawberries, personalised chocolate bars and couverture chocolates, indulge yourself and your guests with Chocobon.
Since 2014, we've been creating decadent, unique and luxe decorative and personalised chocolates, chocolate dipped strawberry gifts aand strawberry towers for clients across Melbourne and interstate. We've built a solid reputation with many stylists and wedding professionals and have vast experience (AND CREATIVITY!) in catering to any special customisations or requests our clients have. Our chocolate favours are versatile and can be used as place cards and our towers make for beautiful table centrepieces and have even been used as a cake alternative.
To find out more about what we can do for you, get in touch! We'd love to be part of your special day!
Cancer Council Victoria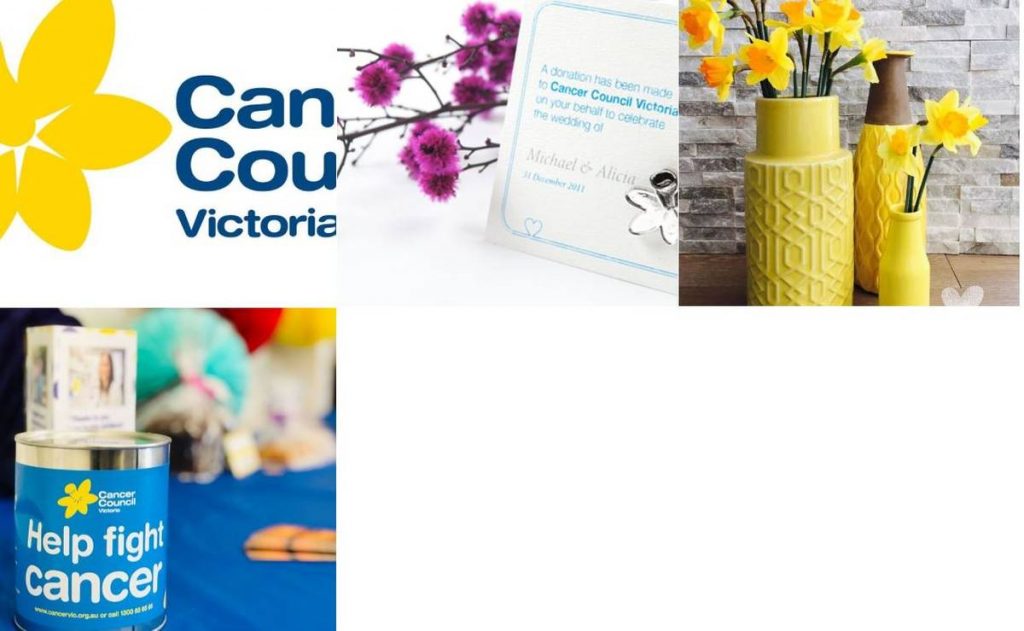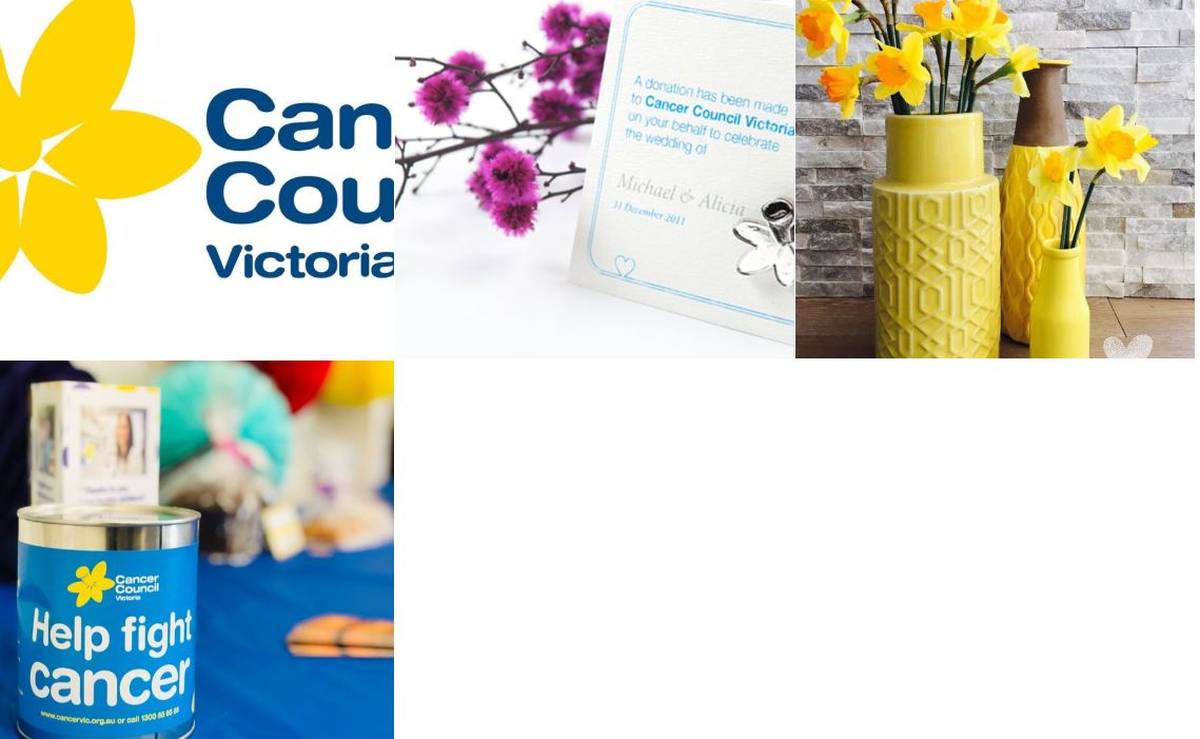 Melbourne, Victoria
03 9498 3756
A special and unique way of thanking your guests for celebrating your special day and will help us continue the fight to beat cancer.
Give your wedding guests a unique and meaningful thank you gift, or remember loved ones who can't be there to celebrate your special day, by donating the money you would have spent on wedding bonbonnieres to Cancer Council Victoria.
For a minimum donation of $4 per guest, we will provide each of your wedding guests with a stunning silver daffodil lapel pin and bride/groom personalised bonbonniere card (to let know of your kind donation).
Please allow 20 business days for delivery.
Please note: donations of less than $4 per guests are more than welcomed, but the daffodil lapel pin and bonbonniere cards will not be provided (wording suggestions to create and print your own wedding bonbonniere cards can be provided via e-mail).
Foxtails - Premium Bottled Cocktails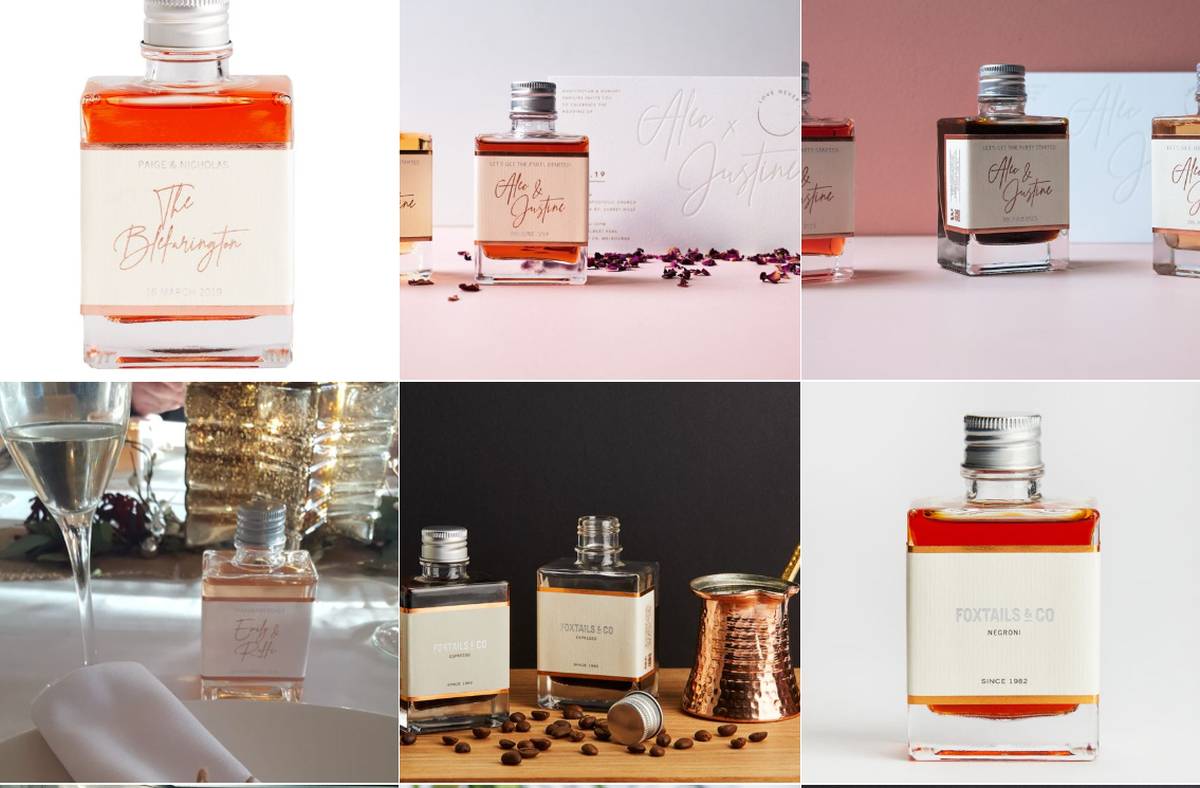 Ringwood, Victoria
1300 872 306
Personalised Bottled Cocktails 33% OFF
110ML CUSTOM BRANDED COCKTAILS IN A PREMIUM VINTAGE BOTTLE
$50 DEPOSIT NOW  -  AND PAY THE REST LATER
Made to order and custom labelled for your special day. Each carefully handcrafted from local ingredients at Three Foxes Distillery in Melbourne.
Enjoy it chilled straight from the bottle, or over ice, no mixing required our cocktails come complete and ready to drink!
Our range includes;  (Min 48 Bottles per Order)
Espresso – El Salvador origin coffee liqueur with layers of vanilla, chocolate and nutmeg.
Negroni – Classic bittersweet Negroni with exotic botanical notes and a hint of spice.
Coconut Pine & Pear – Coconut, Pineapple and Fuji Pear deliciously bound together in a light white rum.
Sweet Martini –  A daring sweet twist to the dry martini finished with blood orange and aromatic botanicals.
Cranberry Peach – Cranberry, Peach and Billberry naturally infused sweetness balanced with varietal berry notes.
WE DELVIER NATION WIDE!
YOU CAN ORDER A VARIETY OF FLAVOURS!
CONFIRM YOUR ORDER WITH ONLY $50 DEPOSIT AND PAY REST LATER
ADD ANY TEXT ON THE LABEL
Three Foxes Distillery is a family owned and operated distillery that dates back four generations to 1901, with humble and honest beginnings. Coupled with our tradition, is our firm belief in creating top quality spirits, wine and liqueurs.
This is accomplished by honouring each generation and pulling the best from them, uncompromising on quality and working together to passionately create signature flavours and bespoke spirits, liqueurs and cocktails that excite the palates of our customers.
Come in style with Wedding Limousine & Car Hire in Melbourne.
Disposable Camera Company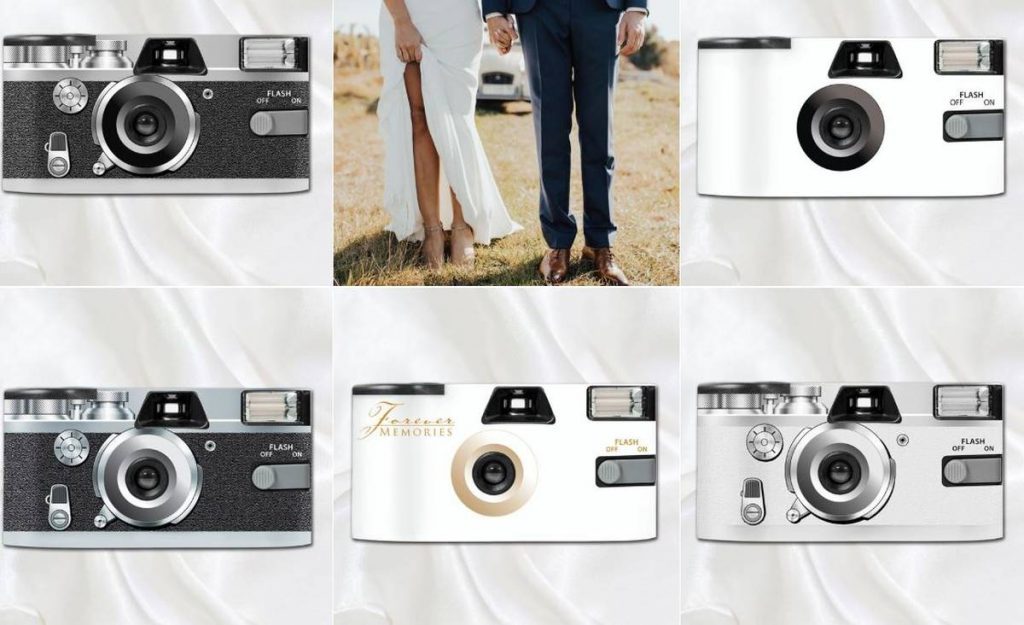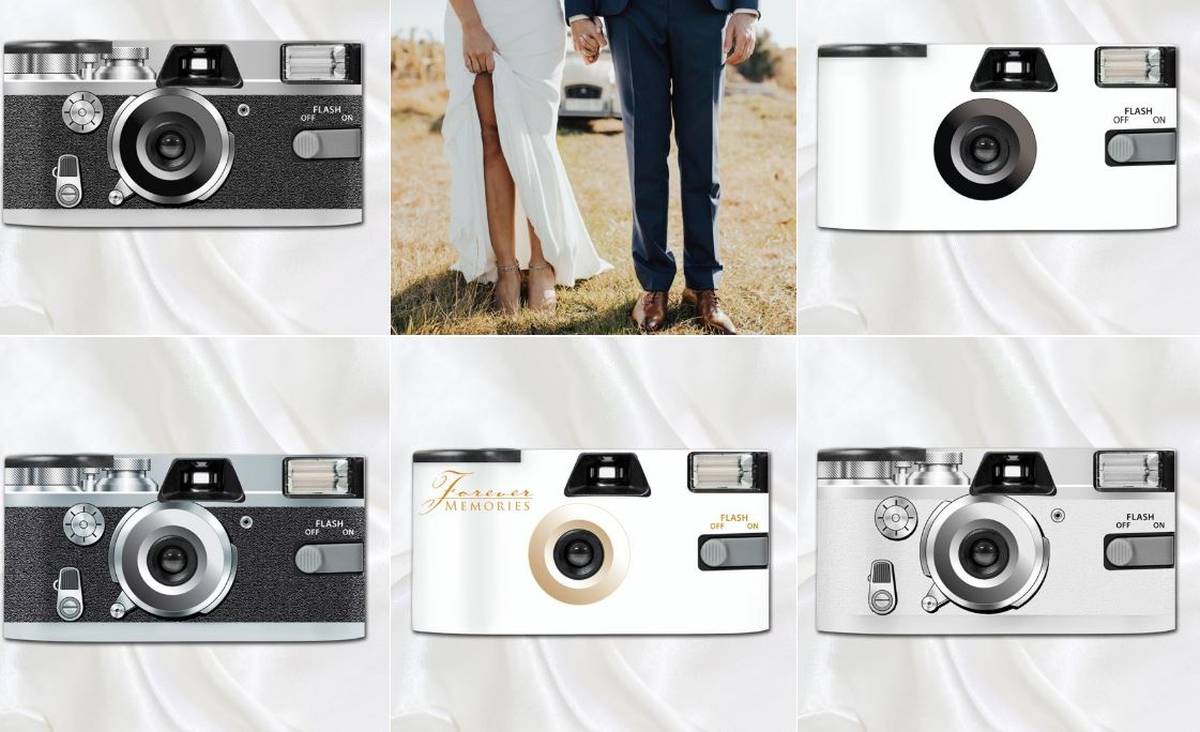 Garden City, Victoria
03 9645 2566
Gorgeous Wedding Cameras, designed to complement your reception table. Excellent-quality cameras, genuine Fuji film, the largest range of Modern and Classical designs in Australia.
Unforgettable memories with Forever Memories Retro Film Cameras.
Our original Retro-Inspired Film Cameras give an authentic photo experience for your guests.
They're a fantastic way to get the party started - just place one or more cameras on each table and capture those unforgettable moments - then all the fun photos are yours to keep!
Quality NEW Cameras with an inbuilt flash for day and night shots
Preloaded with Top Performance Fuji Film ISO 400 with 27 Shots
Matching Table Cards that invite your guests to use the cameras are included
Gorgeous range of designs to match your wedding day theme
Customise your cameras with the names of the Bride and Groom and the date or venue of your wedding
After the wedding you have the option of choosing from Prints and/or CD's so you can make up an album or email copies to all your guests and post your pictures on the web.
Your guests will love being a part of photographing those fun, candid moments you might have missed out on, and often it's those casual shots that become the most special ones!
Disposable Camera Company - Australia's largest range of wedding camera designs.
Visit the website to order on line, see our full range of cameras and all our latest designs......
Cherish Wedding & Christening Specialists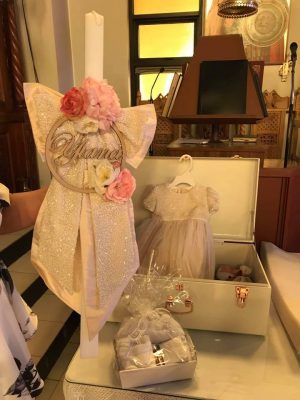 Airport West, Victoria
03 9498 3699
https://cherish.com.au/contact/
We specialise in Wedding & Christening Bomboniere & Gifts.
Cherish stocks an exclusive range of bonbonniere and cherished memories, gifts for engagements, weddings and other special events.
At Cherish, staff are only too happy to assist in the organisation of your next celebration. They offer excellent customer service and will do the utmost to get you the exact item you require.
A fabulous range of gifts for the bride, groom, bridal party and guests is available, from garters to jewellery, cake knives, invitation, wedding albums and much more.
Flower girl dresses and Page Boy Suits and Accessories are also available.
For appointments contact Kathy on 03 9338 9393. 
The Pouch Place - Organza & Satin Bags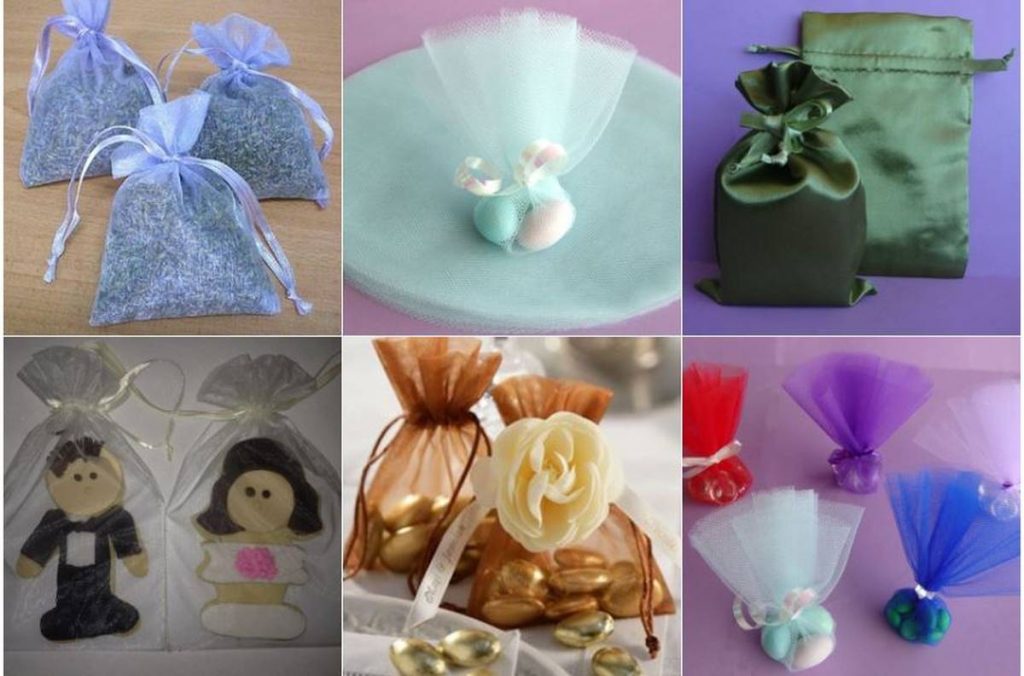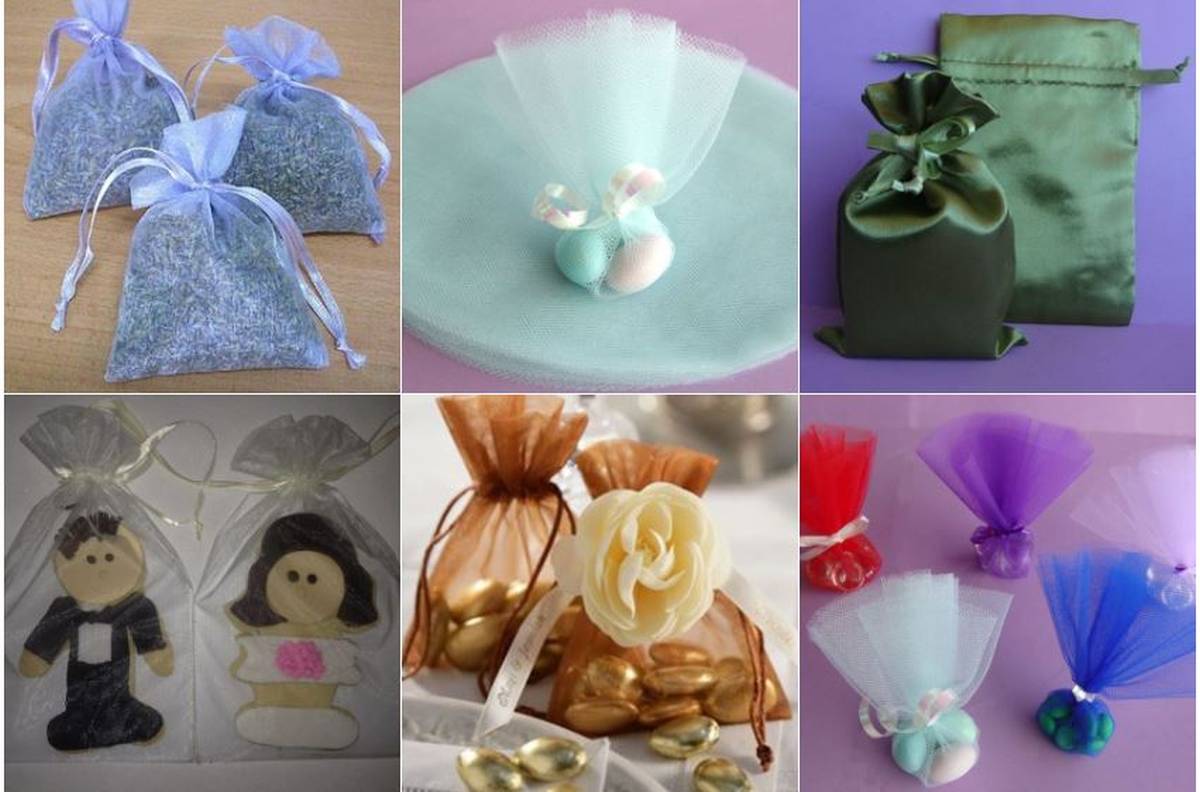 Leumeah, New South Wales
02 9190 0168
http://www.thepouchplace.com.au/
Organza bags, Satin bags & tulle circles in a HUGE range of colours for wedding bonbonniere. Delivery Australia Wide , no minimum orders, postage nextday.
The Pouch Place has Organza bags, Satin bags and Tulle circles.
We have a HUGE range of colours to choose from to match your wedding theme and 8 different sizes.
Our prices start from just 15 cents!
We have an online web store showing all of our products, but you can also or you can purchase offline by postal order using cheque, money order, direct debit or credit card.
Delivery is available Australia Wide.
No Minimum orders Required.
We post to you next day from order placement!
Make sure you look your best so check out Best Wedding Hair & Makeup Beauty Salons in Melbourne.
Favors Plus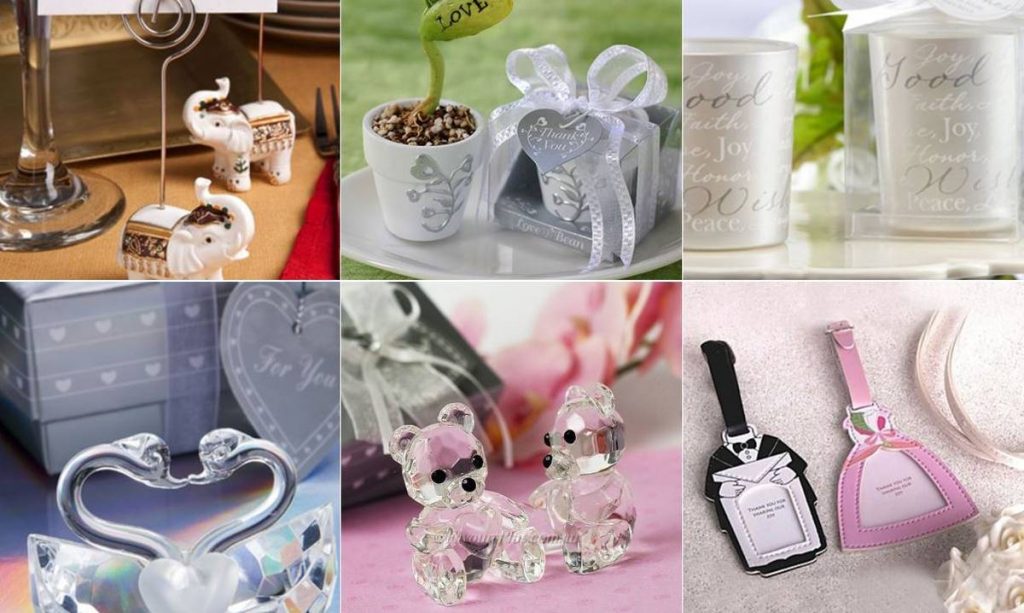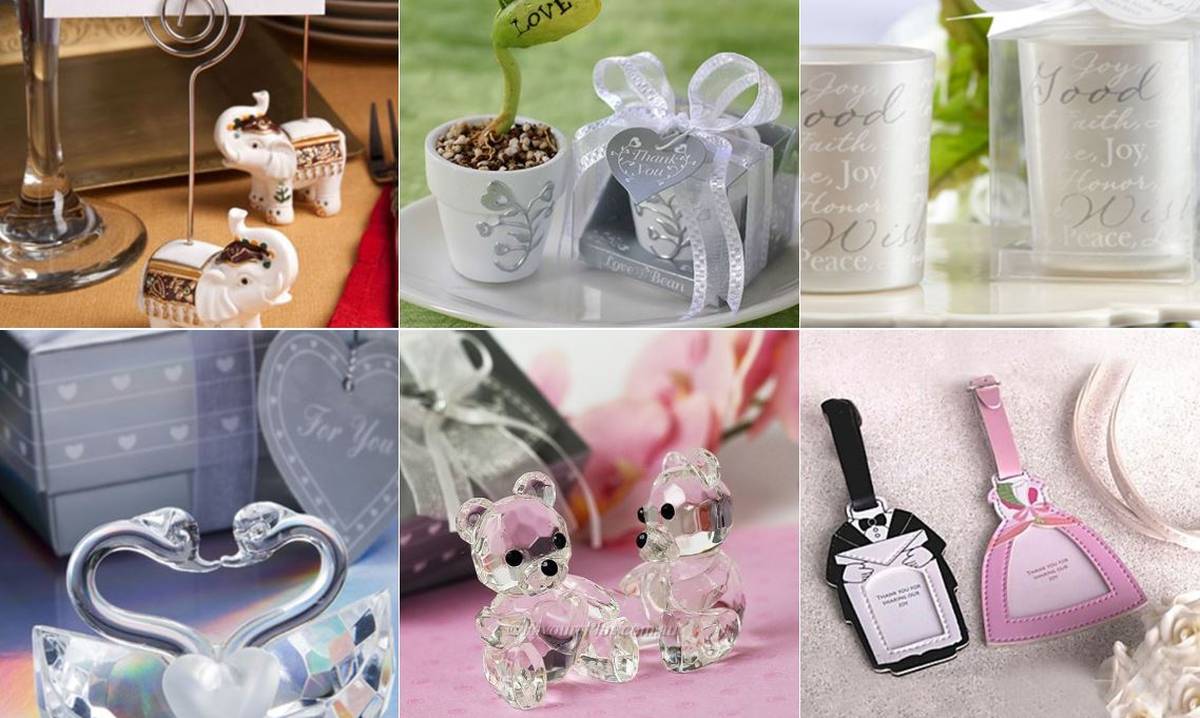 Homebush West, New South Wales
02 9190 0165
Wedding favours, gift boxes, baby shower favours and a large selection of Bombonieres available at FavoursPlus
Wedding favours, gift boxes, baby shower favours and a large selection of Bombonieres available at FavoursPlus for various occasions like Baby Showers, Engagements, Christening, Bridal Showers, Anniversaries, Weddings and Holly Communions. We offer handpicked favours, gifts boxes, wedding invitations, ribbons, cupcakes and disposable cameras, organza bag and various DIY favours and gifts. Pick a theme or choose from a huge range of exclusive favours and add unique tags and label to suit the occasion. Get personalized themed favours gift wrapped and instantly delivered right to your door step.
Our high quality favours and gift items include: Cupcake boxes, theme based favours, candles, utility items, beautifully colored baby shower boxes, branded favours, disposable cameras, candies, candle holders, guest books, pen sets, DIY favours, bridal accessories, soap, wedding bubbles, wedding invitations and much more. Contact our team for professional service and advice. Make your favorite favours and boxes by customizing options, selecting the thematic colors matching with your occasion and choose the gift that goes with the colorful box. All options are available in one place and we offer a big variety of high quality favours, gifts, boxes and invitations. Delightful and striking wedding favours and their colorful boxes will make your guests smile.
Win $10,000 towards your wedding!
Simply let us know which Easy Weddings' suppliers you've booked. Once verified, you'll get entries into the draw for your chance to win $10,000!
Find out more
* Competition Excludes ACT
Sticky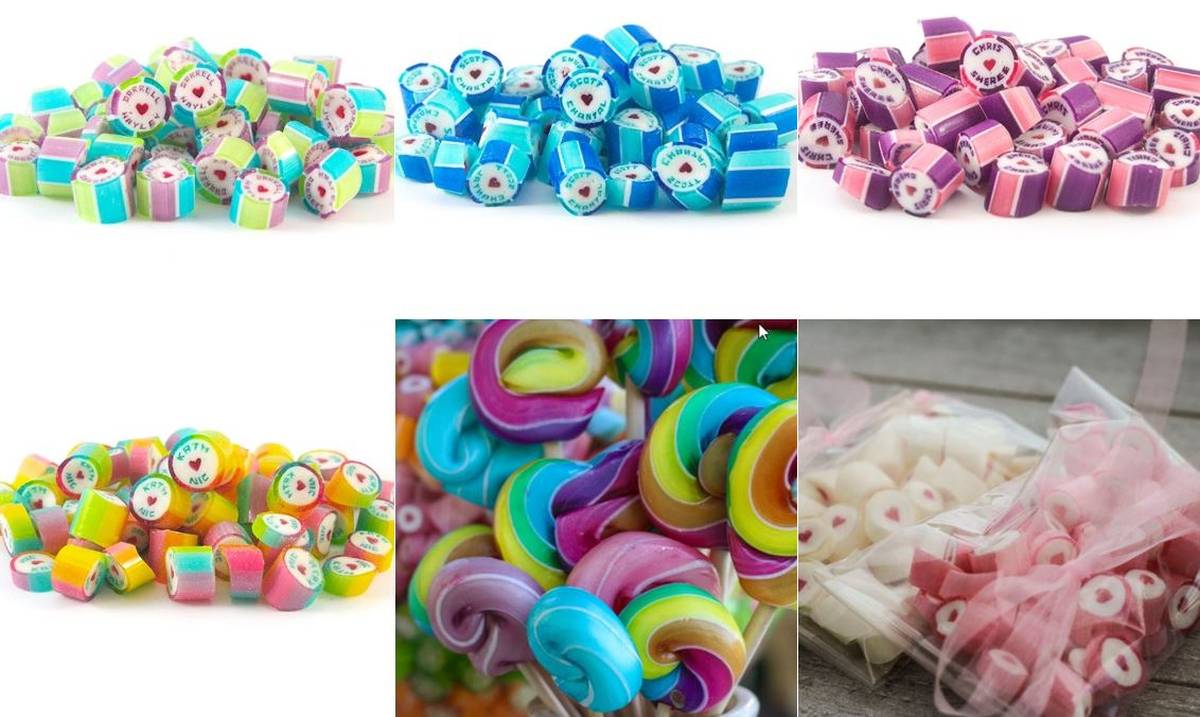 The Rocks, New South Wales
02 9190 0235
With over 15 years experience our confectioners are passionate about candy. Let's have a conversation about how we can make you something beautiful.
Sticky creates a range of beautiful confectionery for bomboniere; personalised and customised rock style lollies; candy with your names embedded; exquisite heart-shaped pops; candy flowers and sculptures for centrepieces.
Colours are tailored to your choice, flavours to your taste. For quality in design, craftsmanship and flavour, we are unrivaled.
We have a range of packaging and labels that will finish your bomboniere beautifully.
We'd love to speak to you about your wedding and your ideas. We love talking about candy. Website are all very fun, but in the end, nothing beats a conversation!
And if you can, come in to meet us in person, so that you can watch us work, try some sweets, and see for yourself what separates sticky from the rest.
Looking to personalise your food, then check out Wedding Caterers Melbourne
Aussie Wedding Shop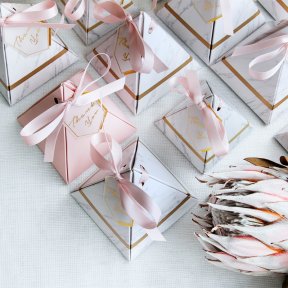 Australia Wide
07 3821 5656
http://www.aussieweddingshop.com.au/
An incredible collection of bomboniere ideas plus all your wedding ceremony and reception accessories
We specialize in bomboniere boxes and bags in all sorts of fun shapes, colours and sizes plus an extensive range of gorgeous wedding accessories to suit your bridal party, ceremony and reception.
Our product range also includes:
Guest Books and Signing Alternatives
Flower Girl/Page Boy Accessories
Feather Pens
Bridal Garters
Toasting Glasses
Decorations and Table Scatters
Banners
Cake Knives, Servers and Bags
Car Ribbon and Decals
Giant Sparklers
Place Card Holders
Chocolates
Chair Sashes
Cufflinks
Horseshoes & Bridal Charms
Bridal Party Gifts
Bridal Shower Favours
Wedding Poppers & Confetti
From all of us at Aussie Wedding Shop, we'd like to say 'Congratulations On Your Engagement'.  Planning your Wedding Day is a very exciting time, so have fun and enjoy browsing our pics…
Eco Bloom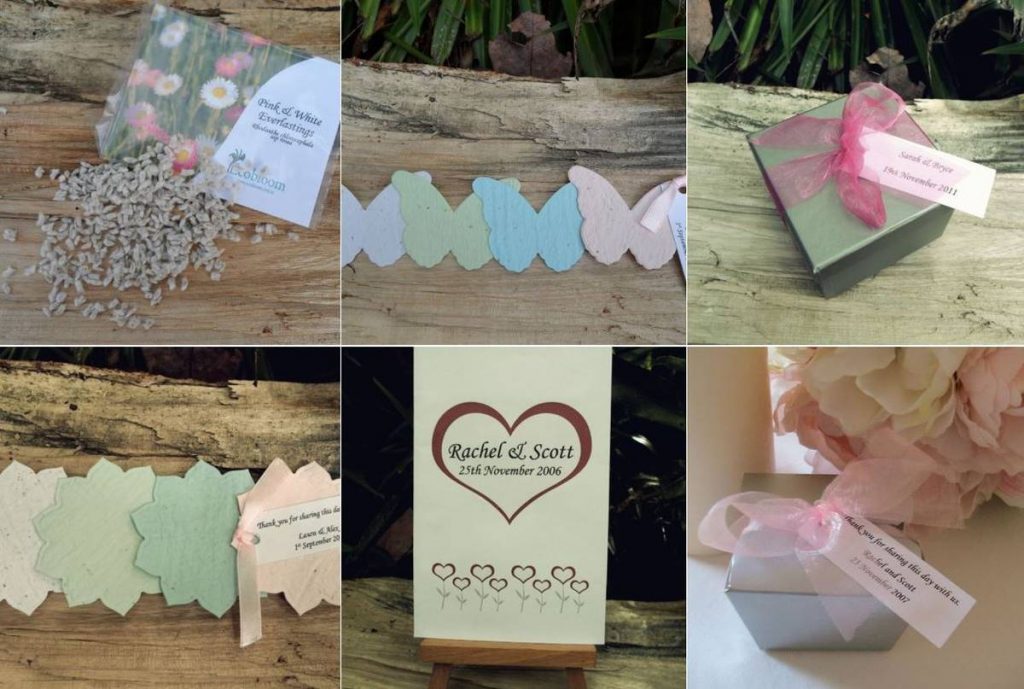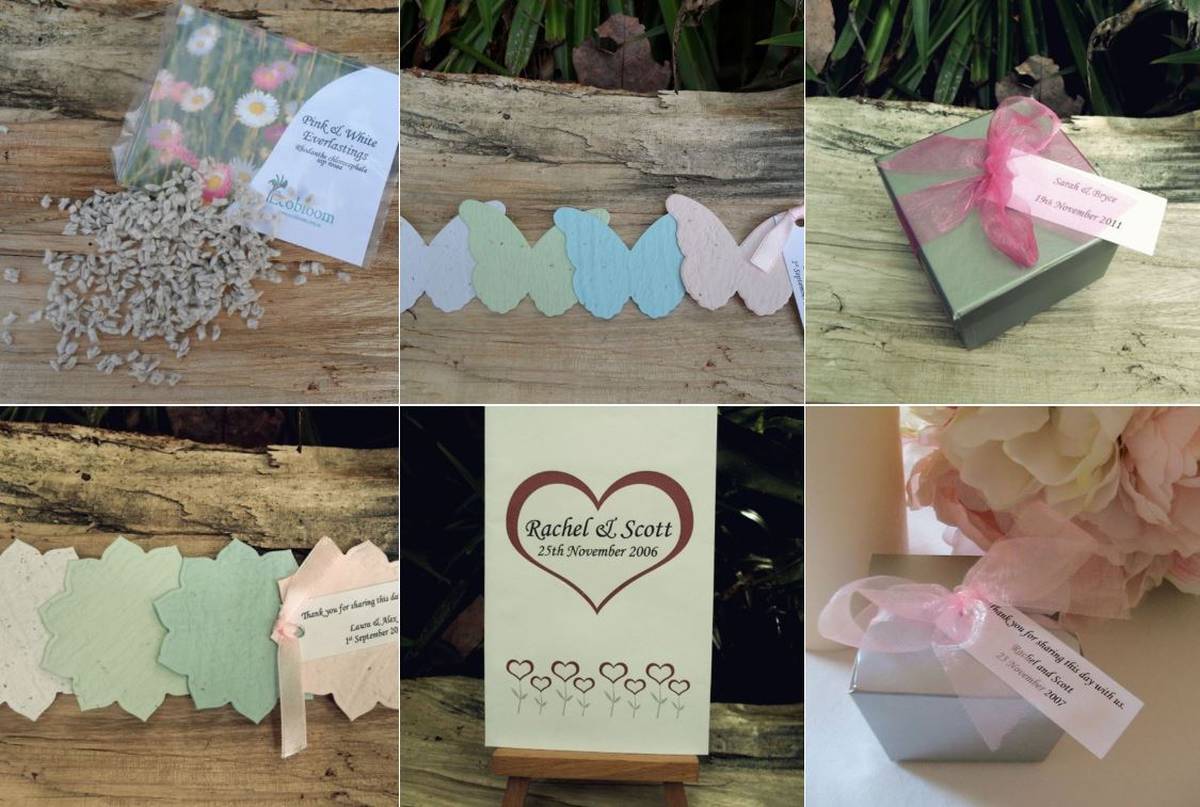 Wembley Downs, Western Australia
0407 471 955
Specialising in personalised seed packets and seeded paper. Give your guests a gift that will continue to grow and remind them of your special day.
Ecobloom provides customers with high quality native seed for special events such as weddings, birthdays, baby showers or corporate functions.
We offer a range of packaging designs, from a basic seed sachet to personalised seed packets with your choice of native seed.
Our range of handmade seeded paper is a beautiful and unique way to say thank you to your guests.
Give your guests a gift that will continue to grow and remind them of your special day!
Make sure your wedding looks best with the best Melbourne Wedding Florists
Kelly Beans Bomboniere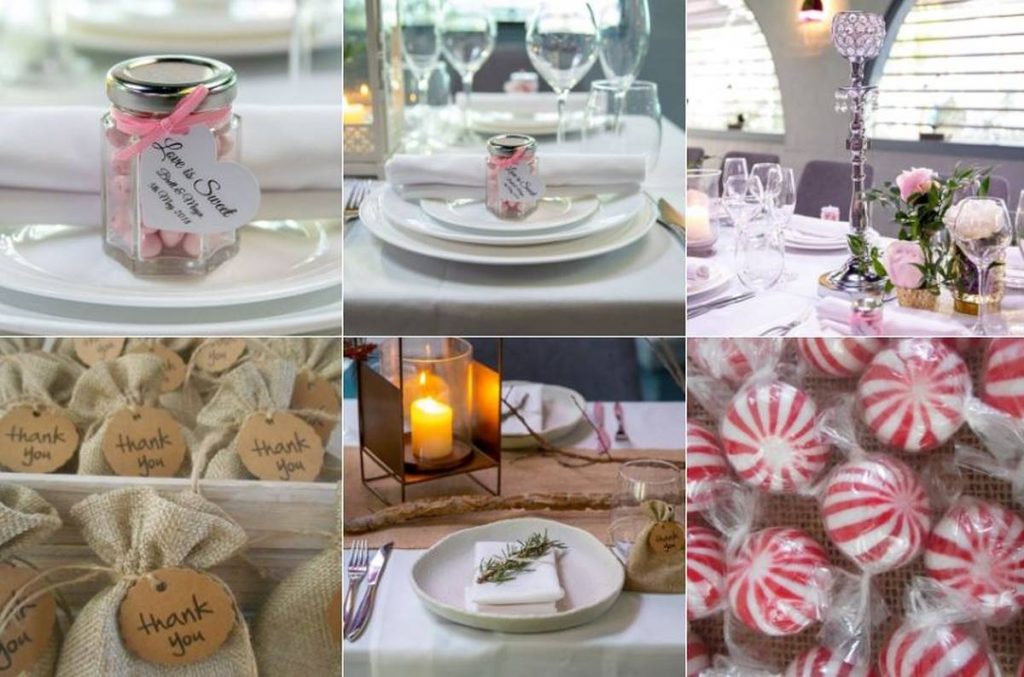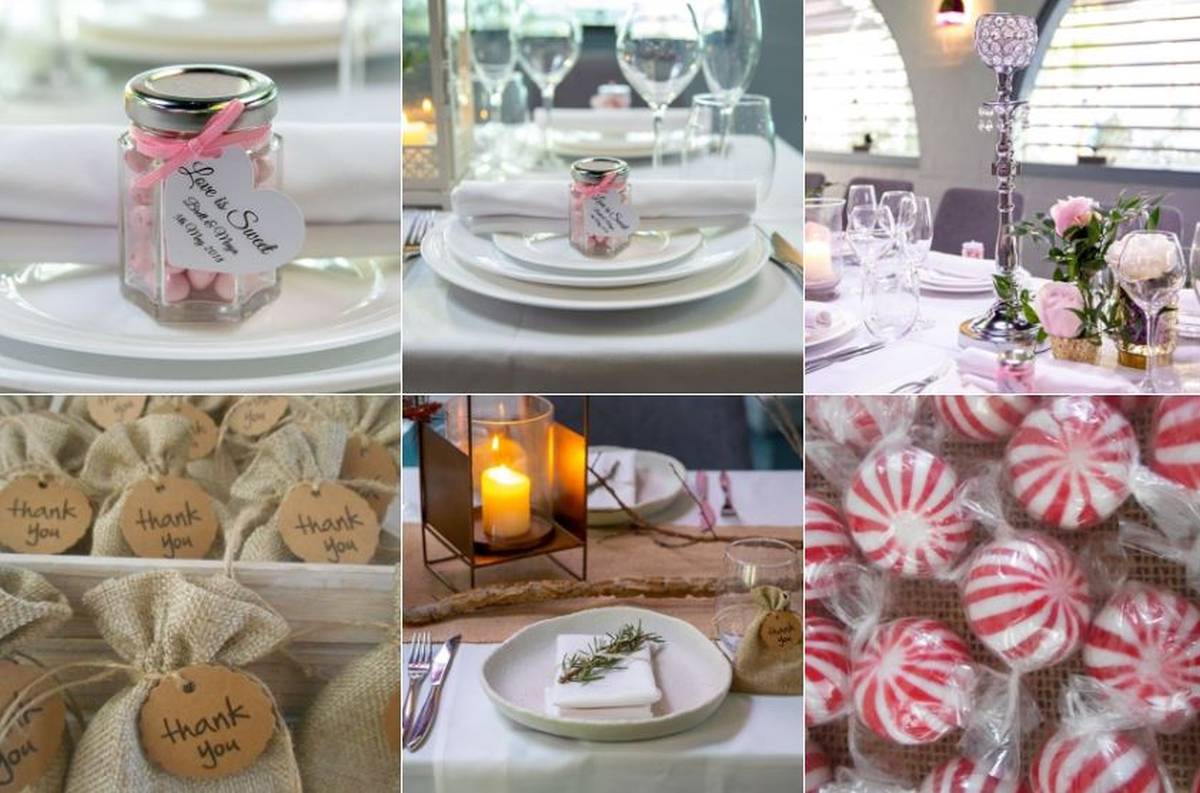 Australia Wide, Queensland
07 2101 5901
https://www.kellybeans.com.au/
Personalised boxes and jars with Jelly Belly jelly beans. DIY *new* floral or hessian and lace jam jar lid covers, small glass jars, bottles, boxes, confectionery, labels, tags, hessian bags.
If you are looking for affordable and unique bomboniere ideas for your wedding we would love to help you!
We offer professionally decorated gifts and DIY supplies including an affordable range of small glass jars which are food safe!  We are based in Brisbane offering pick-up (southside) or delivery to Australia-wide.
Personalised Bomboniere includes:
Minimum quantities apply:
Personalised 'Love is Sweet' Mini Jelly Bean Jars from $3.60 each
Personalised 'Mint to Be' Jars with glazed mints from $3.90 each
Clear 5x5x3cm Confectionery Boxes with beautiful personalised ribbon from $4.00 each
Please note; our personalised honey filled jars are no longer available. However to save you further, we now sell all of the supplies separately for DIY.   Make your own personalised honey jars and choose from our selection of small glass preserving jars, personalised labels or tags, fabric lid covers and twine.  See below:
DIY Bomboniere Supplies including:
Glass Jars (various sizes - food safe, ideal for jam, honey or lollies)
Mini and Small Glass Jars with lids ranging from 40ml to 110ml priced from $0.80 to $1.30 each
*NEW* Pretty Floral or Hessian and Lace Honey/Jam Jar Fabric Lid Covers from $0.50 each
Empty Olive Oil Bottles - 60ml (fill with your own olive oil/liqueur)
Personalised Labels (various designs available or send us your own artwork/design and we will print)
Personalised Tags in various shapes/sizes (white and kraft)
Wedding Chocolates
Clear Bomboniere Boxes (suitable for macaroons & lollies)
Natural Jute Bags (durable bags suitable for heavy gifts)
Small, Medium and Large Hessian Style Drawstring Bags
Mini Resealable Cellophane Bags (holds 30g mini jelly beans) to fit small hessian bags
Natural Twine
Please don't hesitate to contact us or find our website via Google for pricing, more photos and further information.
Fifty Scents of Soy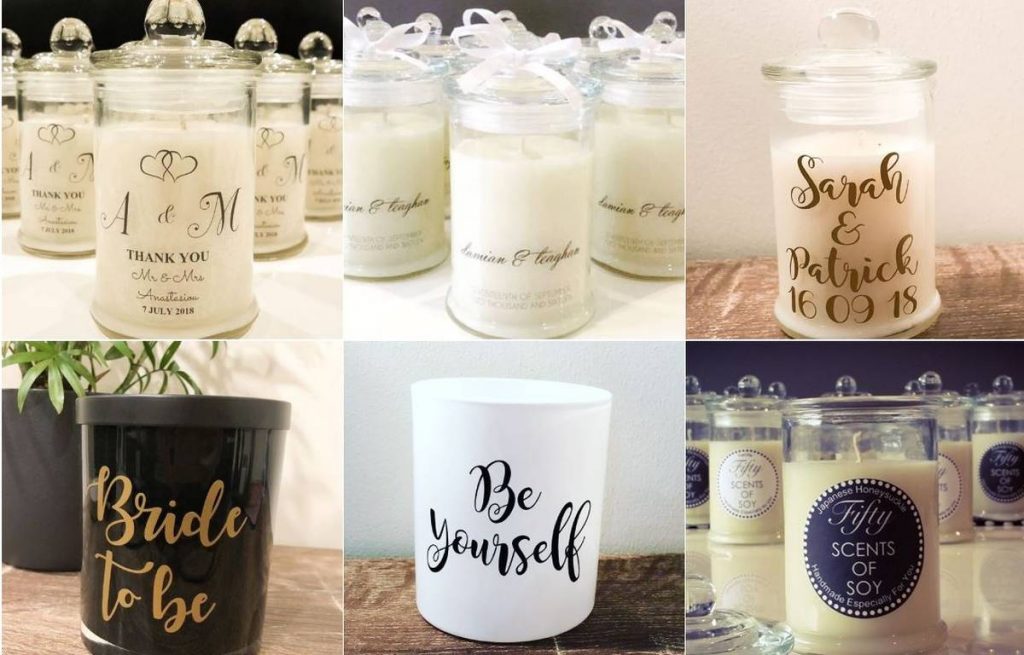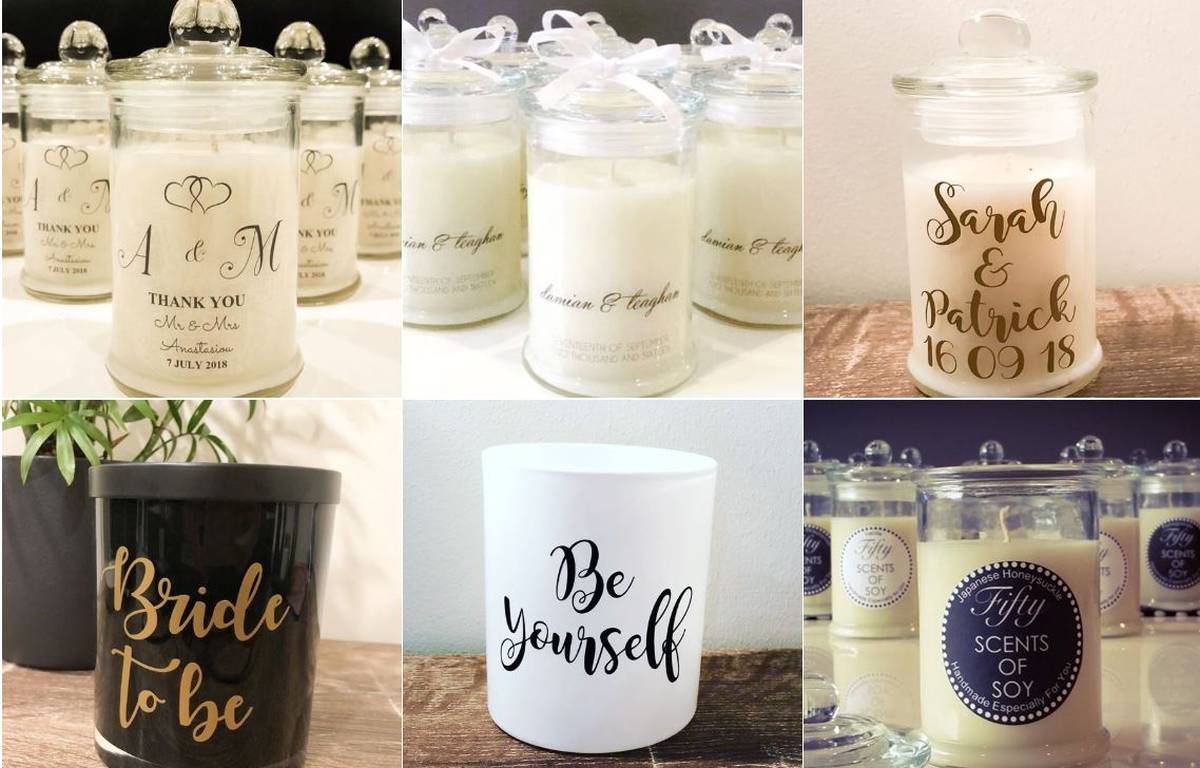 Mill Park, Victoria
0430 835 244
https://www.fiftyscentsofsoy.com.au/
Melbourne Personalised Candle Bomboniere. Say Thankyou to your guests by giving them a beautiful candle to take home.
Fifty Scents of Soy is based in Melbourne Australia. Guaranteed to be the most affordable Candle Bomboniere in Melbourne, we'll beat most written quotes. Our aim is to work with every customer whether it be if you have budget restrictions, wanting something a little different or are wanting a particular fragrance. We pride ourselves in making each interaction an enjoyable and personal experience. We make Bomboniere for all events including weddings, christenings, birthday, anniversaries, name days and the list goes on.
Our bomboniere prices start from $4 and that doesn't mean we are cutting any corners. Your candles will be made with 100% Soy wax and top quality fragrances. Other businesses may use less fragrance or use blends of different wax to make it cheaper to produce. We can work with you to personalise the label and ribbons on your candles.
We pride ourselves in using only high-quality fragrances to ensure our products have the strongest scent throw possible. We use 100% Soy wax as it is a natural renewable resource that won't leave your ceilings black or add toxins into the air you breathe. Soy Candles last 30-50% longer than paraffin wax candles. Our products include Soy Candles, Melts, Diffusers, Bomboniere/Party Favours and Oil burners. All products are made to order especially for you.
Enquire with us today!
Brewtopia - Personalised Wine, Craft Beer & Water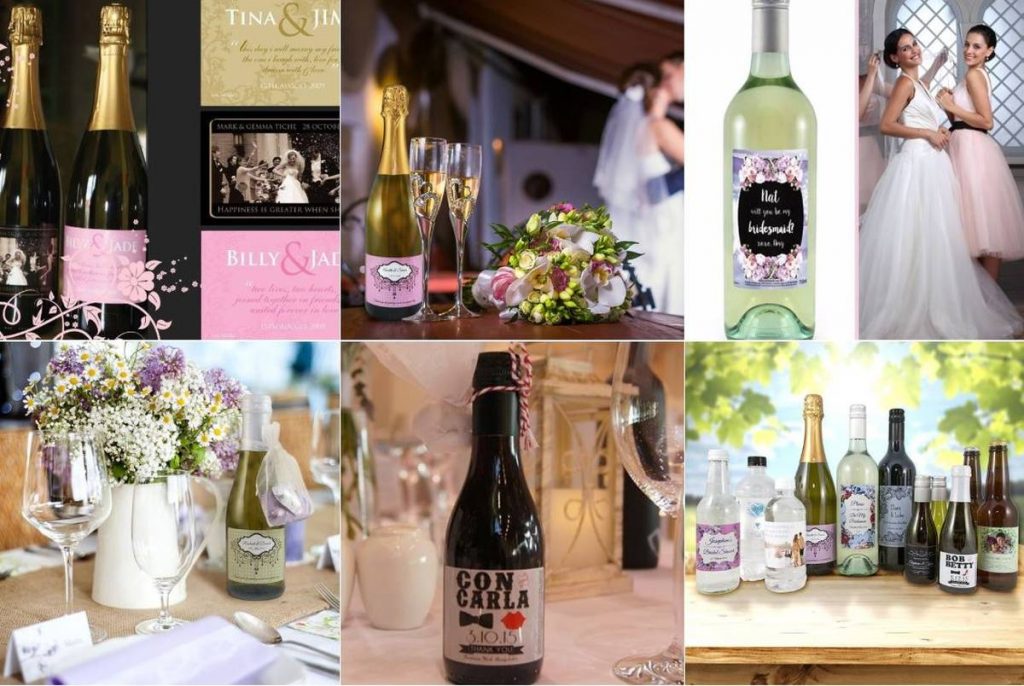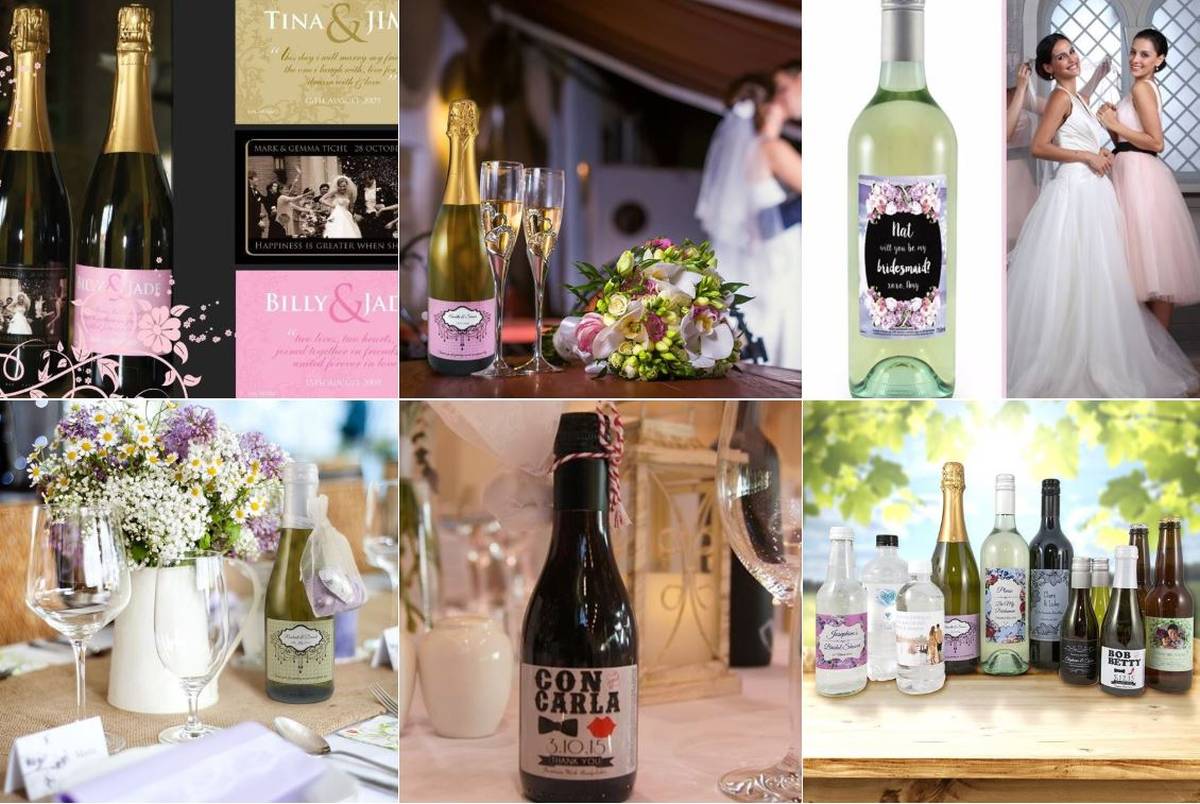 Campbellfield, Victoria
03 8352 1000
Brewtopia's unique Label Builder Tool provides online customers with the ability to build their own event-specific label using our wide range of label templates.
As seen in September's edition of Australian Bride.
Brewtopia offers the largest range of personalised beverage products in Australia and we create beautiful products to give your engagement party, bridal shower, hen's day and wedding that extra level of detail. You can create labels to suit your wedding style and theme and then select from our range our premium wines, craft beer, cider or water. Our 200ml Piccolo's are our best seller for weddings as they made the perfect bomboniere gift for your guests.
Established in 2002, Brewtopia has expanded into Australia's pre-eminent supplier of personalised beverage products spanning alcoholic and non-alcoholic. Our products are used by customers all over the country for corporate branding, event PR and charity campaigns, marketing promotions and gifting.
Brewtopia's unique Label Builder Tool provides online customers with the ability to build their own label brand or event-specific label using our wide range of label templates. Alternatively, you can upload your own label design and see your creative genius come to life. Whether it is a fishing weekend with the boys, a hen's night with the girls, an anniversary or wedding, Brewtopia's beverages can add a personal touch to any occasion.
We are a fully integrated business offering in-house graphic design, printing and label application ensuring the highest quality service and product quality. Talk to us about how we can support your upcoming wedding.
Ambra Liqueurs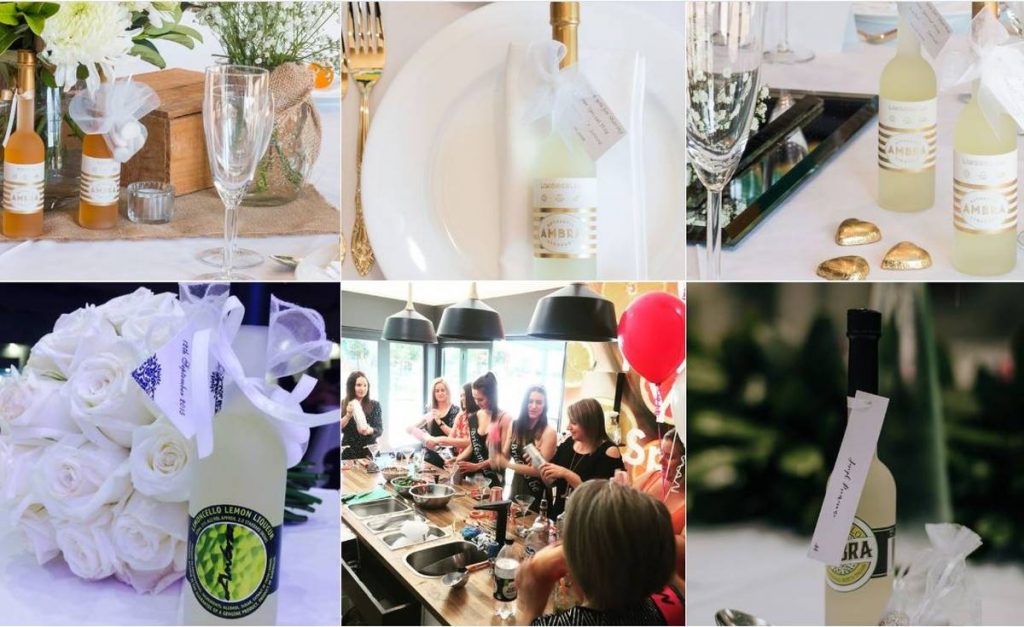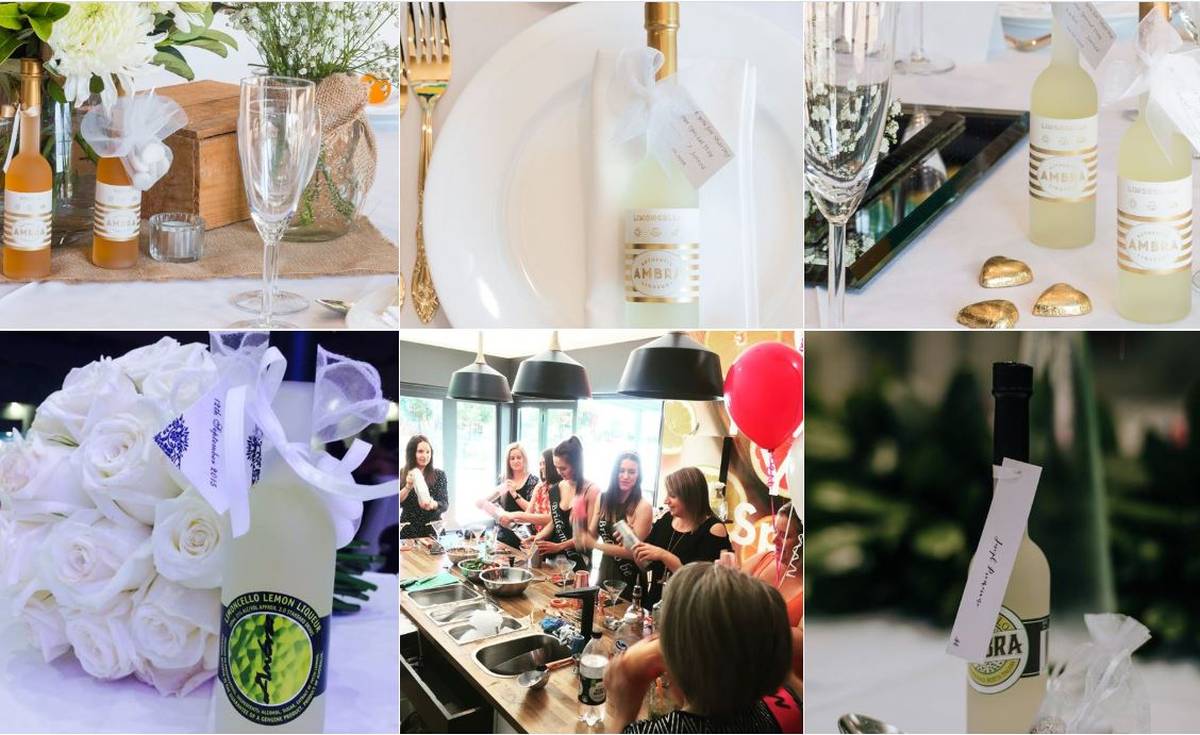 Thebarton, South Australia
08 8317 0789
At Ambra Liqueurs, we have a great range of bomboniere and a perfect way to say "Thank you", to your guests.
At Ambra Liqueurs, we have a great range of bomboniere and a perfect way to say "Thank you", to your guests.
Our 100ml bottles are available in 2 flavours, Limoncello (Lemon) and Agrumello (Orange).
Limoncello is a sweet lemon liqueur, 25% alcohol. All natural, no preservatives or colours, using the zest of the lemons, no essence. You can drink it straight as a shot (chilled straight from the freezer) or mix it with tonic water to make a long refreshing summer drink, similar to Gin and Tonic.
Ambra is a delicious addition to cocktails or before dinner as an aperitif. These make great gifts and you can choose one flavour only or mix and match to suit your colour theme.
The size of the 100ml bottles are 205mm H x 40mm D.
Our RRP for our 100ml bottle is $10.95 incl GST each, but when purchasing 100 or more, we will offer our Wholesale Price of $8.85 each incl GST
Freight cost Australia wide is $10 per carton of 24 bottles.
We recommend you place your order 6 – 8 weeks before your wedding. Payment can be made via eft prior to delivery.
We do not supply any additional decorations, or special labels for our 100ml bottles, we leave this personal touch to the bride.
If you have any other queries please do not hesitate to contact us contact us today on 08 8354 0611 or [email protected] for that special bomboniere.
Mymimistar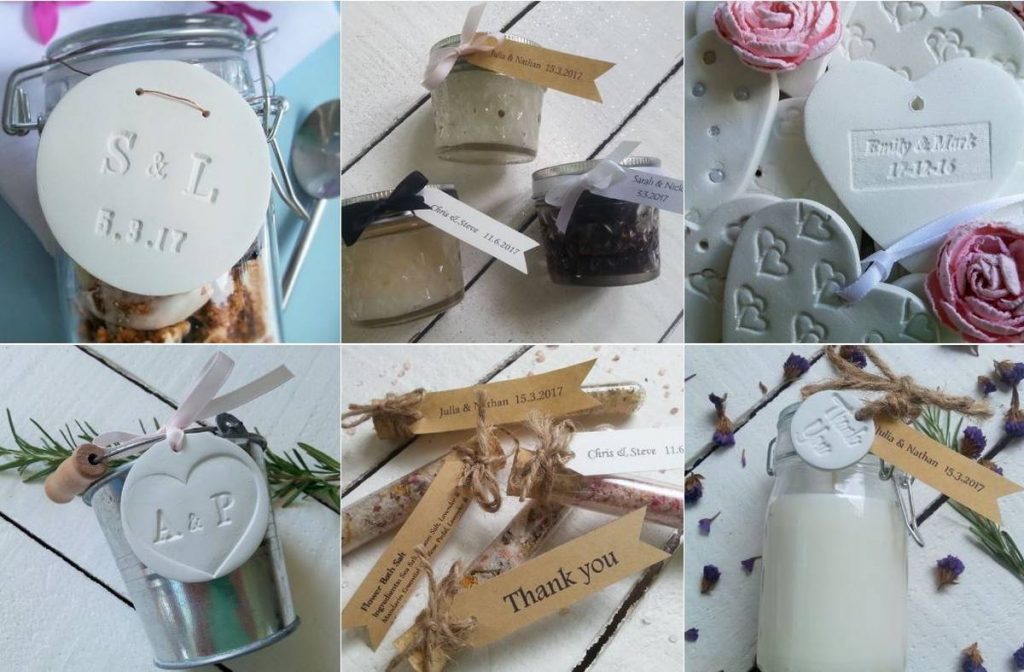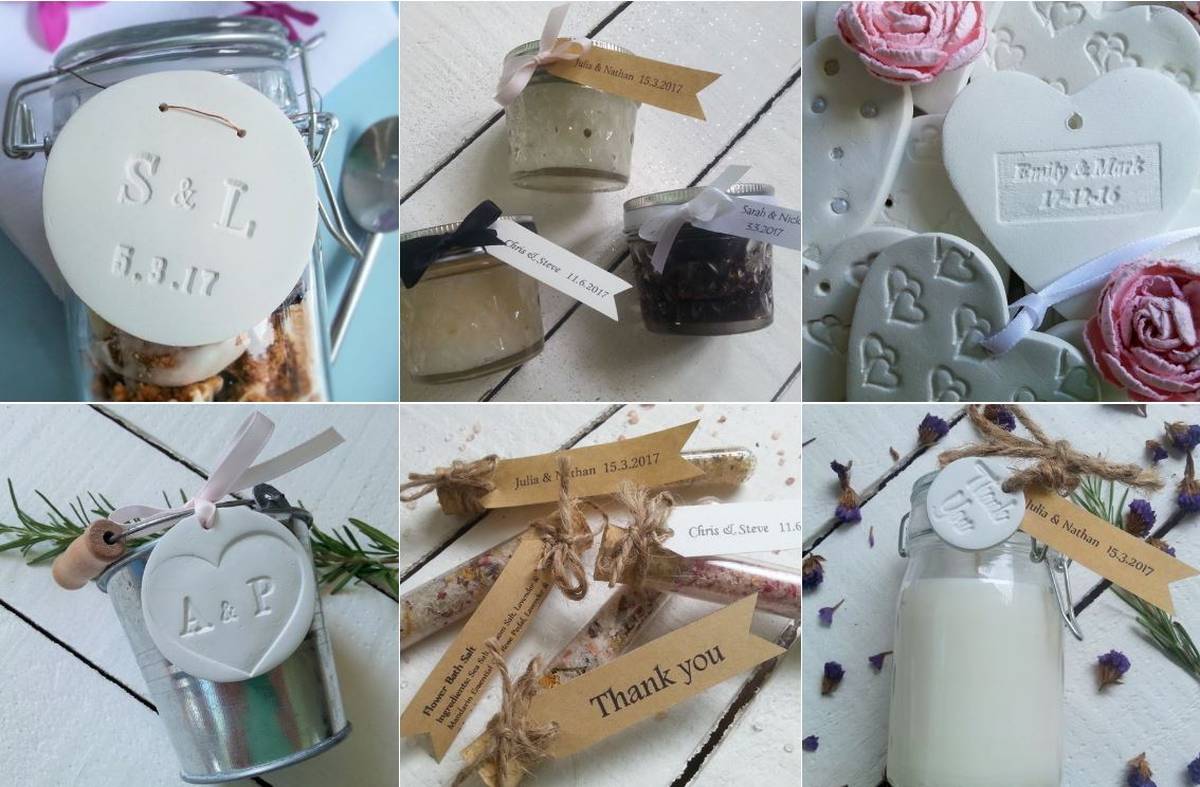 Edge Hill, Queensland
0413117561
Personalized and handmade Wedding Favours made with love and chocolate cake
All my Ingredients for my Coffee and Tea Test Tubes are sourced locally and Australian wide.
My Soy Candles are hand poured by me, chosen the finest soy wax and fragrance oils as well as my Goats Milk Soaps, Bath Salts and Sugar Scrubs are hand crafted with the purest and natural Ingredients.
My personalized Clay Tags with imprinted Names, Words or Dates are a nice way to say Thank you and gives your Table Decoration a special touch.
Southern Lights Candle Co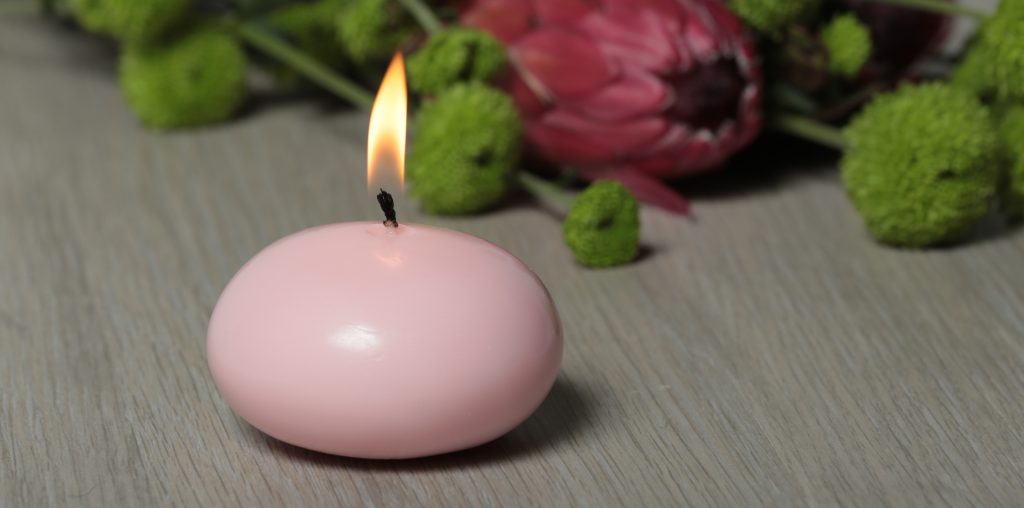 Australia Wide
0431 135 590
Let us help you wow your guests with something they will never forget.
Southern Lights Candles and Gifts are the leading designers, manufacturers and wholesalers of quality candles for over 20 years. Our reputation as a bulk wholesale candle supplier cements us as the preferred candle supplier for event coordinators, hotels, restaurants and promotional companies across Australia.
Our clients return to us again and again due to our high level of innovative, quality solutions and customer service. Never once has a candle left our premises that we weren't 100% happy with. Our aim is to make your life easier by supplying the perfect addition to your next big do.
We don't just source candles – we live and breathe them. So much so we have a dedicated, in-house design and production team to help with your every whim. Whether you are looking for individually crafted and branded candles for your next big event, or 1000 pillar candles for your retail store, we can help. From 5 candles to 5000 – we do them all.
We specialise in customising candles for corporate events, weddings and hotel functions. We will work with you to create a gift or centerpiece that will leave a lasting impression on your guests. Nothing says sophistication like candlelight.
The Cookie Stories Co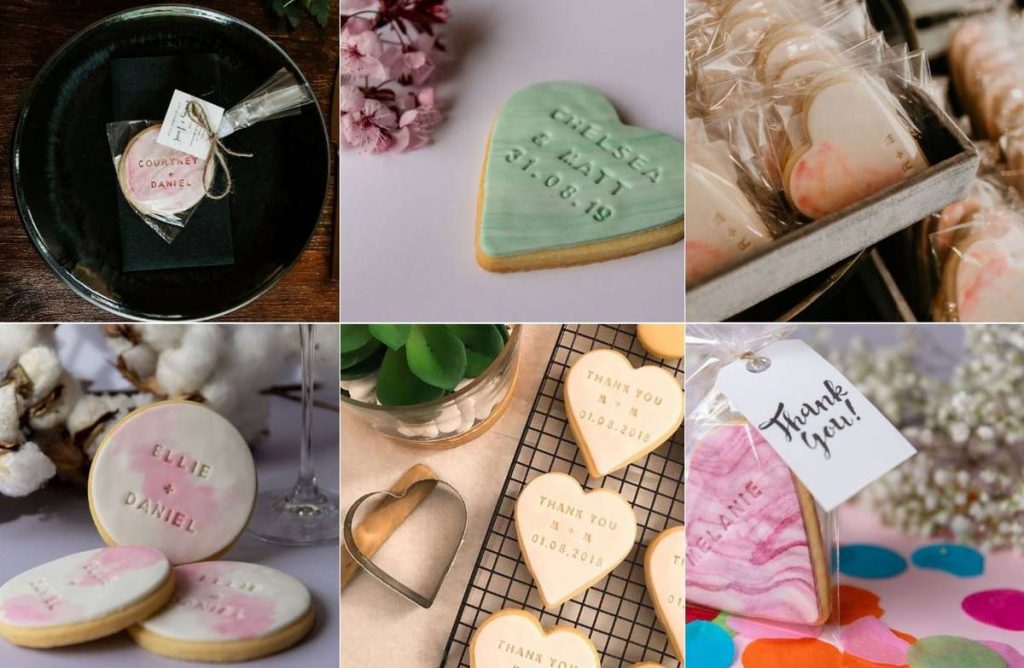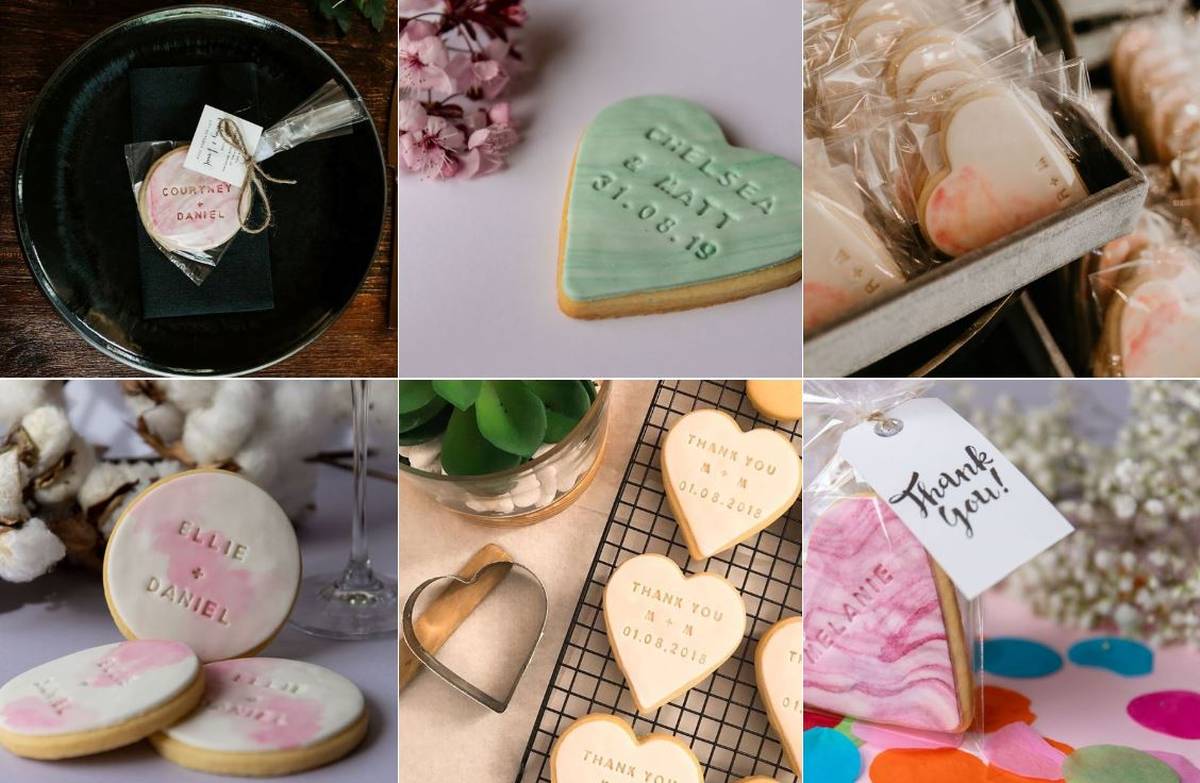 Australia Wide
03 9498 4681
https://thecookiestoriesco.com
Personalised Homemade Cookies
Personalised cookies are the perfect accessory / delicious treat for your special day!
With so many options to choose from they can be used as a:
- Gift/Bomboniere
- A Place card with your guests name
- A dessert to accompany your cake or even replace it
- Thank you gifts for the bridal party
We want to make your day even more special (and delicious!), so we work hard at The Cookie Stories Co. to match your wedding theme and colours perfectly. We have an array of colours, shapes and detailing available. Ask us about our VEGAN and LOW-GLUTEN options
The options are only limited to your imagination!
Earth Essence Collection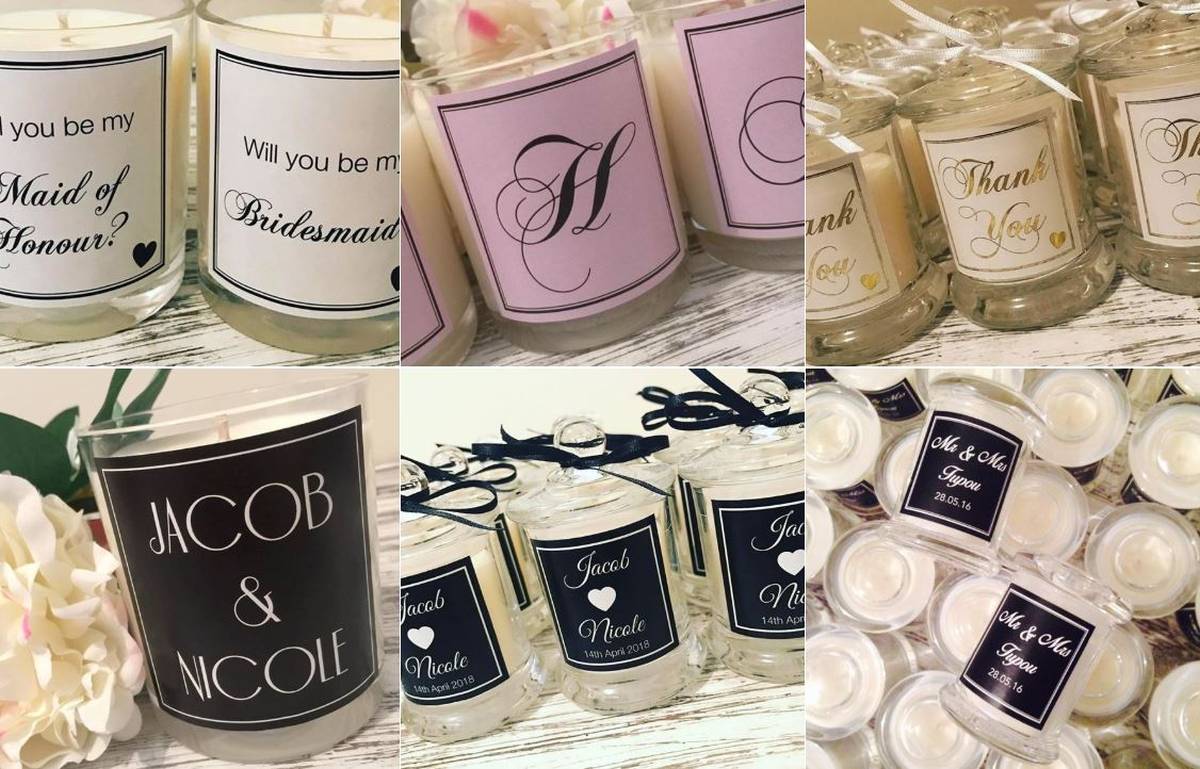 Griffith, Australia Wide
02 9190 1497
https://www.facebook.com/earthessence1
Inspired by my love of fragrance, nature and all things luxury!
Welcome to Earth Essence Collection, your custom candle specialists.
Each of our Soy Candles are hand poured using eco-friendly soy wax and feature cotton wicks, made from high quality natural fibres, containing no lead or other harmful metals.
We have a large range of fragrances to choose from which are designed to bring a relaxed and warm ambience to all special events including Weddings, Engagements, Baby Showers, Kitchen Teas and more!
Make your next event a memorable one with a custom soy candle!
We are passionate about bringing your ideas to life and can assist with all your bombonieres needs. No minimum order required, whether you need 1 or 100 we can help you!
Get in touch today!
Make sure your wedding looks best with the best Melbourne Wedding Florists.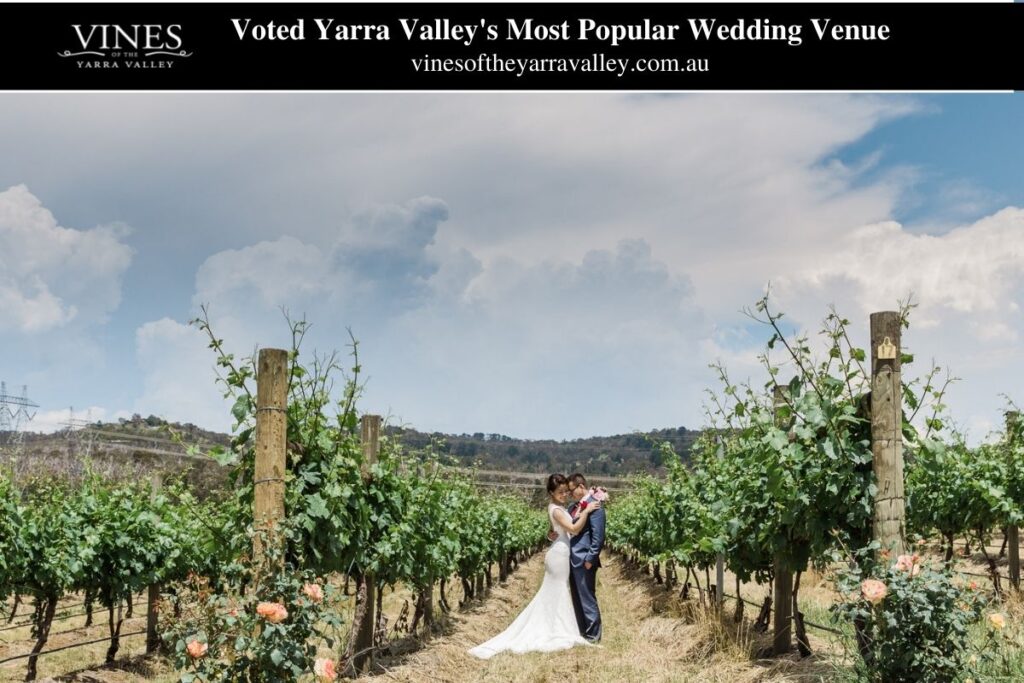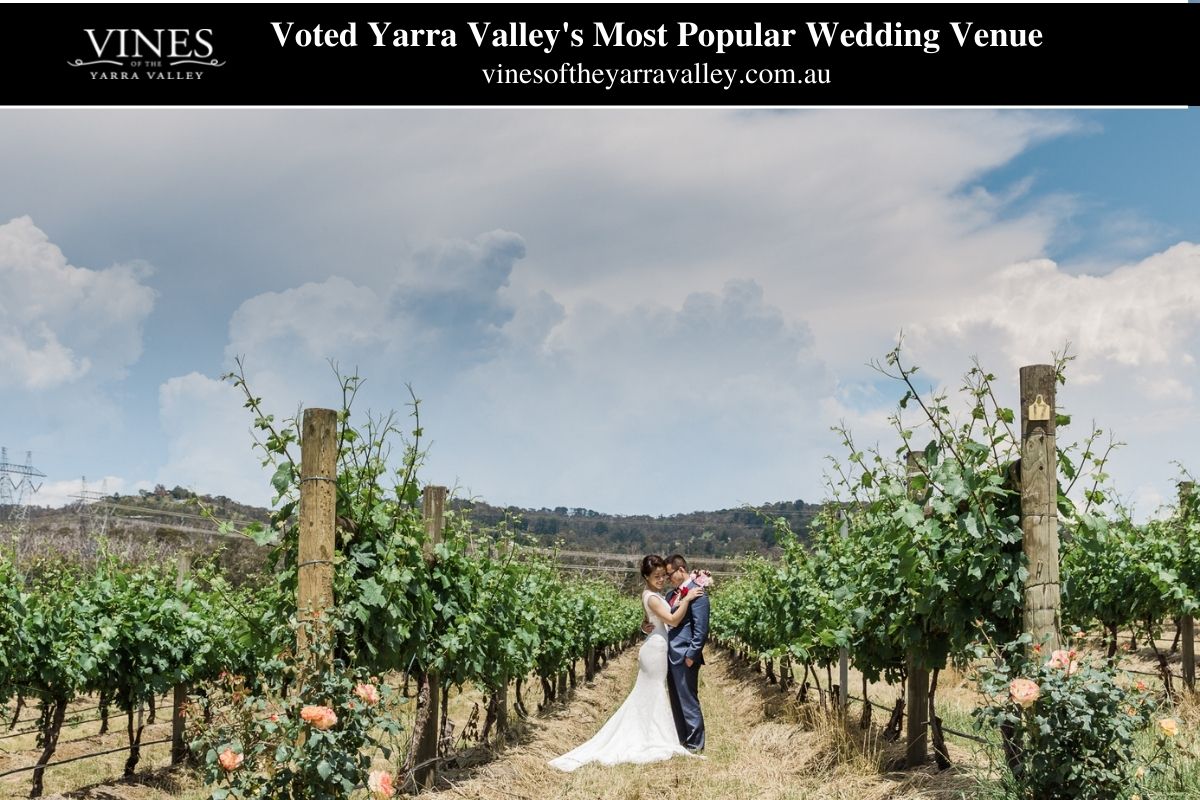 Spice Maze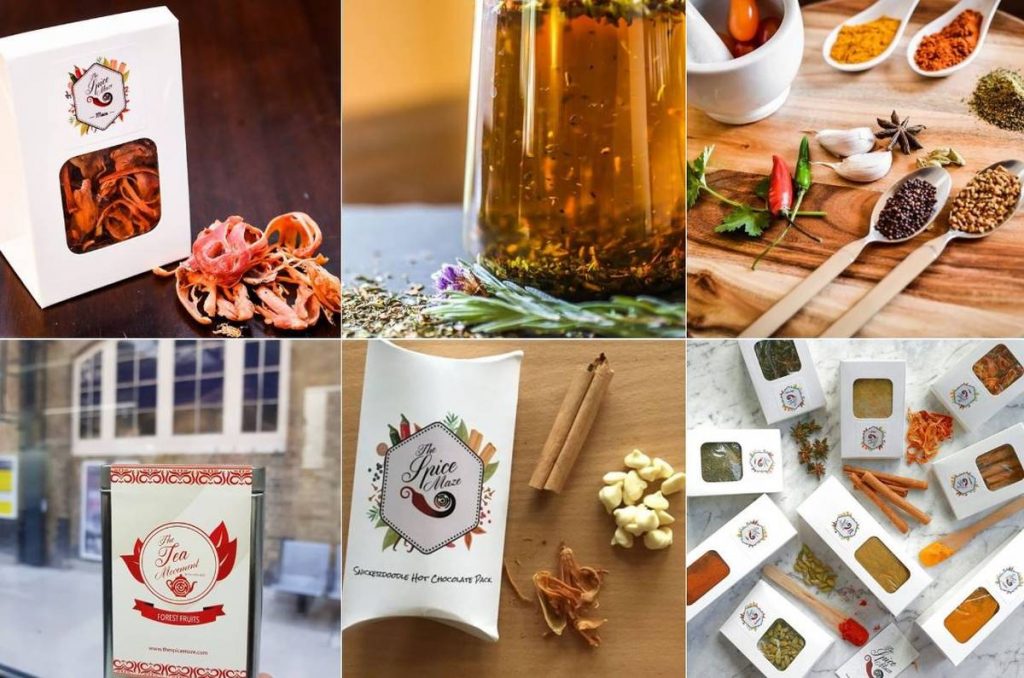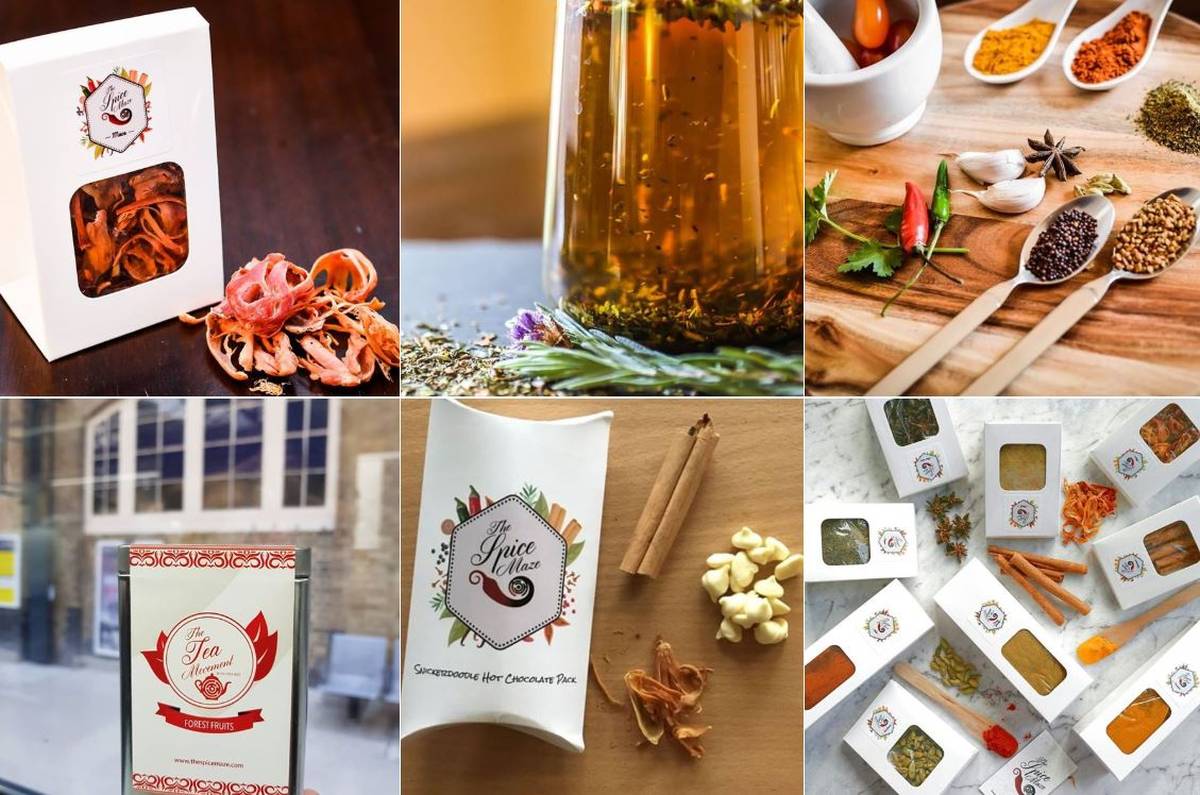 Victoria
0433 395 001
The Spice Maze offers products from luscious Sri Lanka, our products are produced by the rural farmers and are dried naturally and have no artificial flavours.
At the Spice Maze, we are committed to bringing you the highest quality products and in turn, providing world class customer service. Our products come directly from the farmers of Sri Lanka to your doorstep.
Proceeds of our products will go the rural farmers.
Enquire today.
Kim's Confectionery Warehouse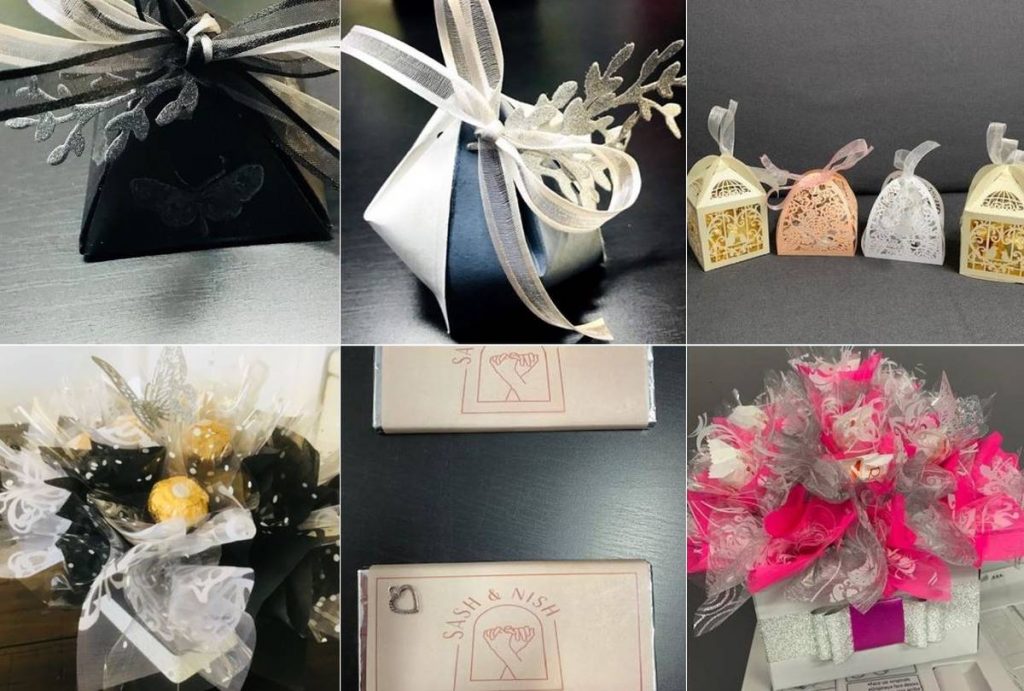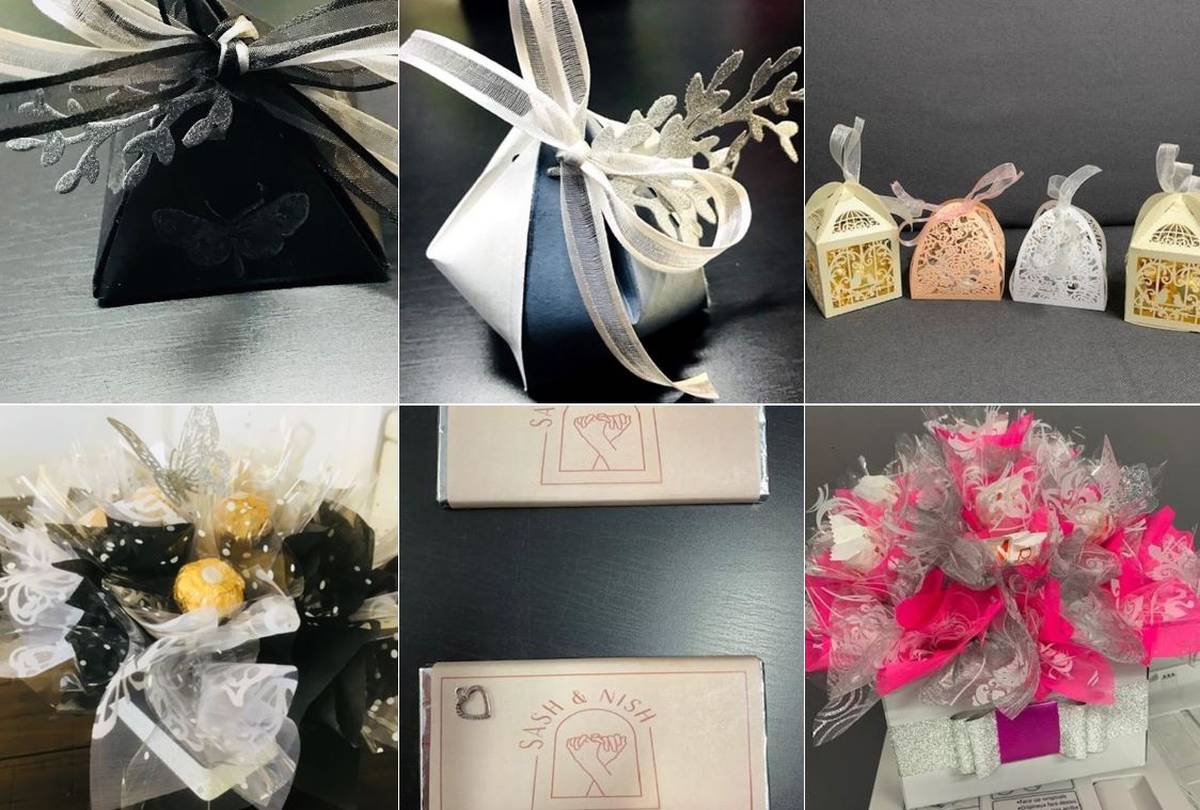 Dandenong, Victoria
03 6135 5096
An Australian owned company and has been operating since 1985. Offering a range of services to suit different customers' needs. From personal shopping to bulk wholesale and packing we have it all.
We sell a large range of confectionery as well as dried fruits and nuts both local and imported.
We also offer personalised party needs with different packaging, labelling and decoration options. Come and chat with our friendly staff for your birthday party, wedding or corporation needs, discover our products and services and don't forget to check out our great in store specials!
Our Dandenong location is both Retail and Wholesale and our Noble Park warehouse is the place to go for bulk wholesale purchases.
Give us a call and we'll make sure you get directed to the right location.
Gypsy Fox Collective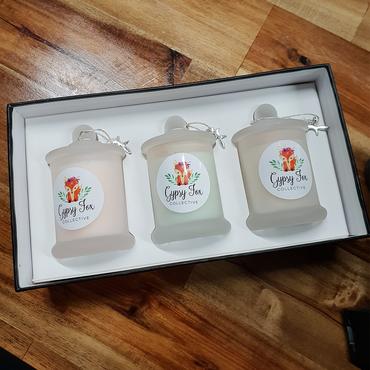 Australia Wide
0411 048 933
https://gypsyfoxcollective.com.au/
At Gypsy Fox Collective we handcraft our triple scented soy candles and melts with love and care, knowing that each one has the ability to add quality to our customers lives.
We believe in only using materials to create our products which are blend of luxury and a respect for nature.
A single candle can make a house a home by filling a room with warmth, by transporting people to a memorable time and place with a single scent and by creating a sense of peace and serenity.
We invite you to follow our journey in making every day special.
Mud & Co
Forest Lake, Queensland
07 2101 5731
The ultimate range of customisable handcrafted bath, body and candle products made with love just for you!
Mud & Co. offers a customised solution for your big day.
Express yourself and your love for others through your choice of soap bars, lip balms, bath bombs, candles, wax melts and more!
We make products from only the finest ingredients that are organic, plant based, eco friendly and a rainbow of colours.
Work with us as we do our best to design your dream gift that's tailored to your specifications.
Nothing says love quite like a handmade gift. Get some Mud on you!                                          
Make sure to capture your wedding with Best Wedding Photographers Melbourne.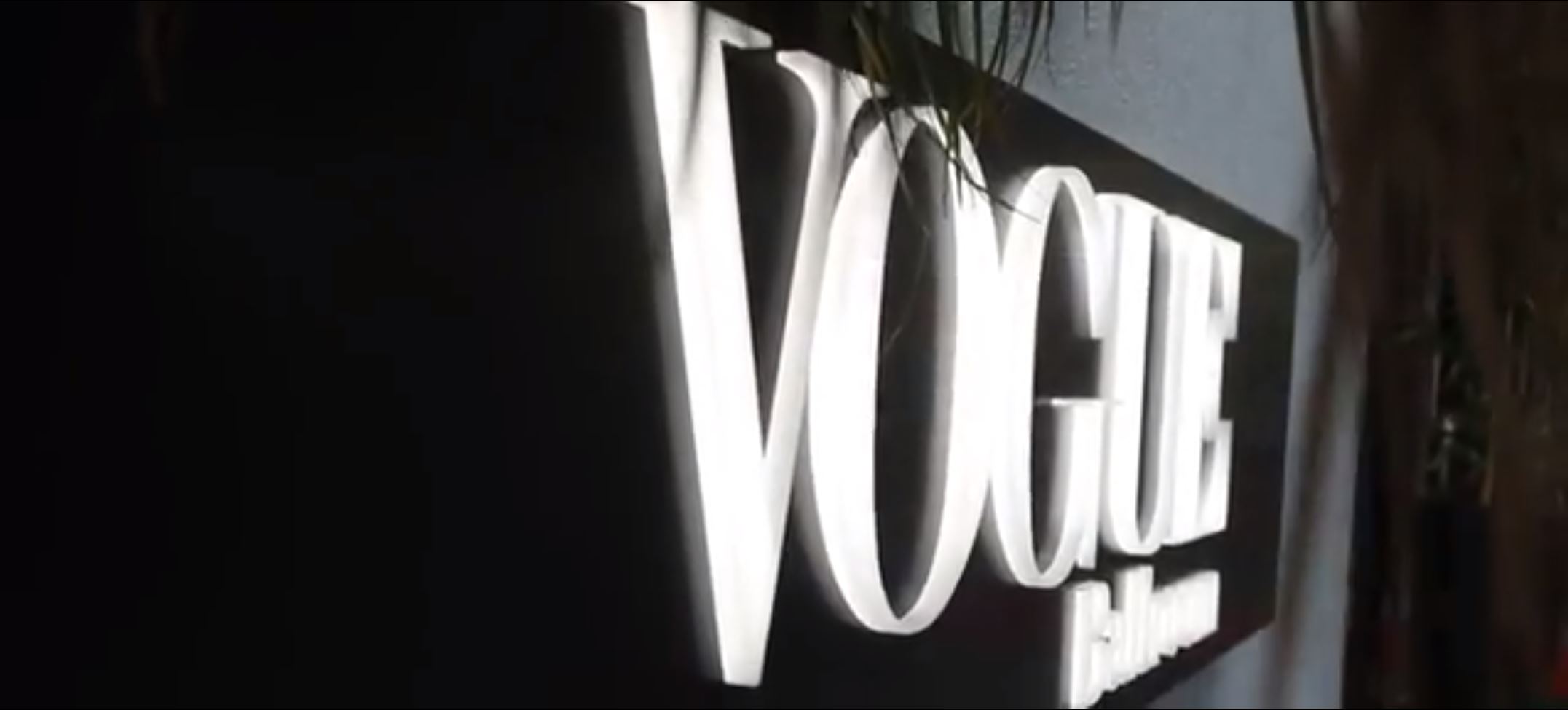 Our Smaller Sister Venue - Vines of the Yarra Valley
Breathtaking Backdrops, Exclusive Location, Romantic Experiences
Vines of the Yarra Valley is a stunning property located at the gateway of the Yarra Ranges just 45 minutes from the Melbourne CBD. Surrounded by acres of vineyard in every direction, lush lawns and magnificent rose gardens we provide everything you need in one location including free ceremony time. We offer a ceremony location on site with 360 panoramic views of the valley and mountain ranges.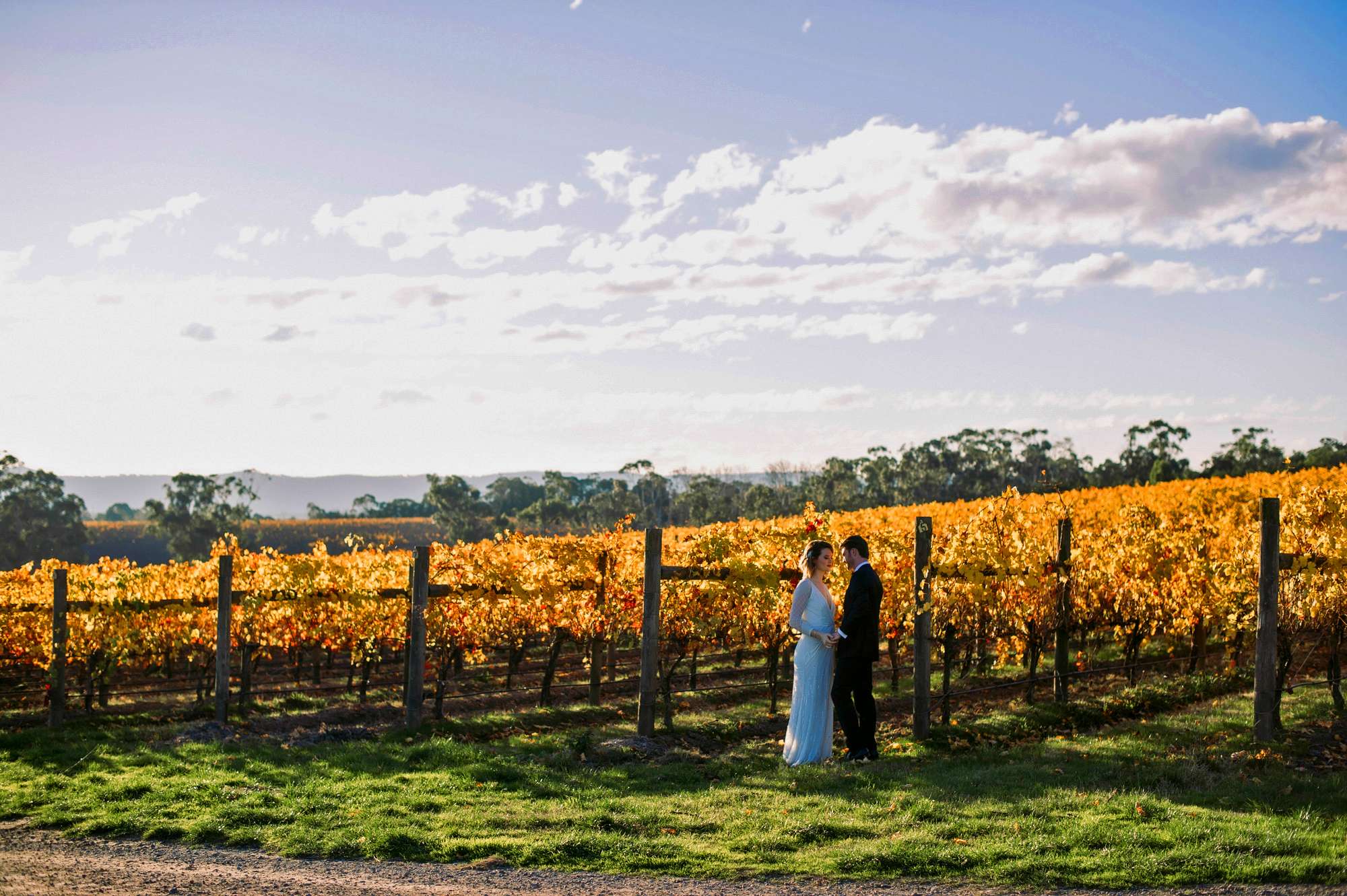 About the Editors - Suzie & Eugene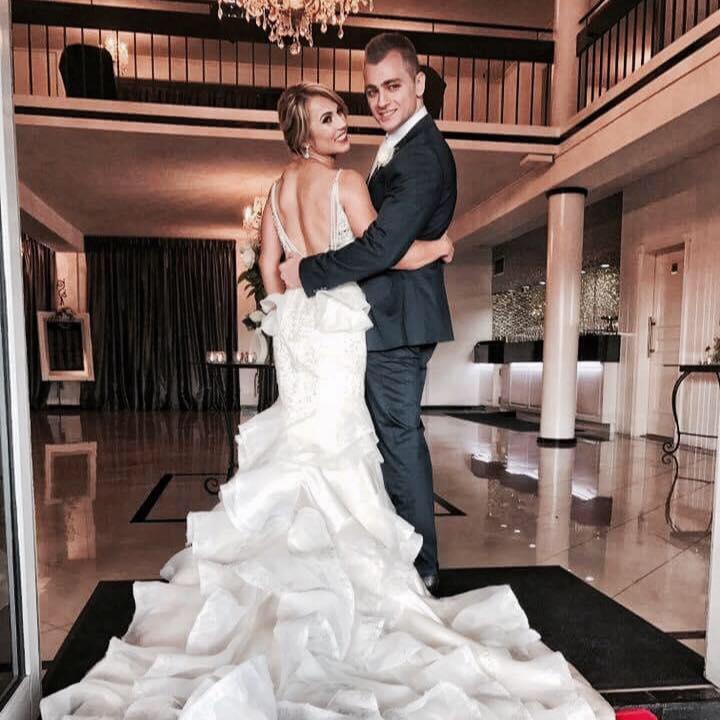 Suzie & Eugene got married at Vogue Ballroom in 2017 and had the best day of their lives! Ever since they have worked closely with Vogue Ballroom & Vines of the Yarra Valley. For queries please contact via [email protected]