Looking for a Wedding Celebrant in Melbourne?
The wedding is one of the most remarkable events in anyone's life that will be forever cherished. Aside from choosing the right venue, making a list of guests and checking on the menu, finding a celebrant that can make the ceremony more special is also a key to having the best wedding ever. To help you with this, we have compiled a list of celebrants in Melbourne that can give you a hand on your wedding day.
Frequently Asked Questions About Wedding Celebrants
Pete The Celebrant - Wedding Celebrant Melbourne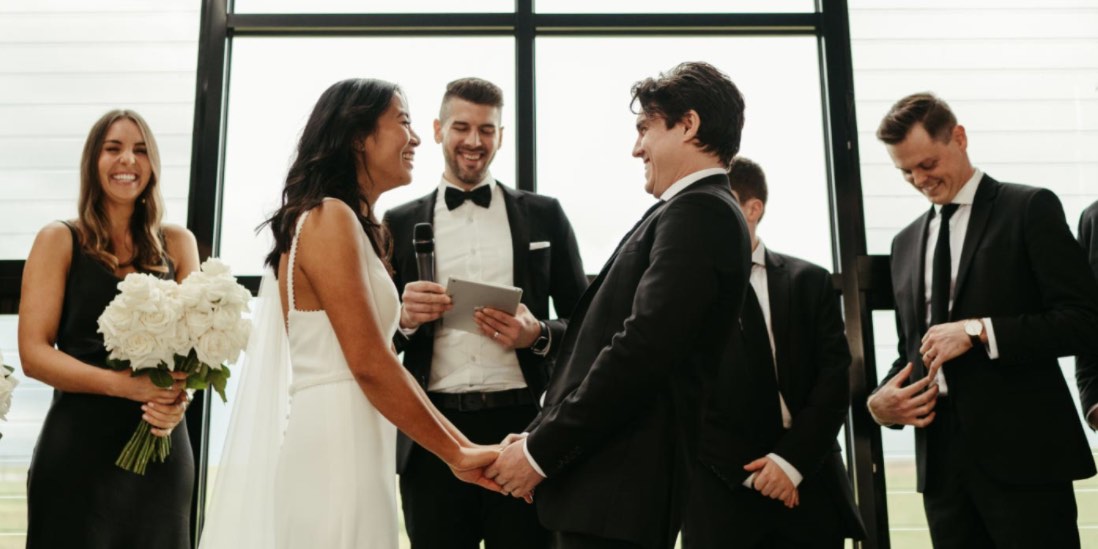 0421 760 023
Melbourne Marriage Celebrant
Your young male Melbourne celebrant and MC with 5-star reviews
Pete is a young Melbourne marriage celebrant and MC who creates relaxed, chilled out and easy-going wedding ceremonies.
Your ceremony should be the highlight that starts your wedding day where your friends and family will be in stitches and tears as he shares your story in an authentic and engaging way, hilarious yet with the sentiment.
Melbourne Celebrant Service
The biggest day of your life can look different for each couple, however, whether it's with a large group of friends and family or escaping for an intimate elopement – the right celebrant will make all the difference.
It's not that you don't trust your uncle or mate, it's just better left in the hands of those who are happy to hold the mic for an evening and not a stubbie. After an incredible ceremony, it makes sense to trust your reception with the same person that everyone now trusts for a great evening.
Celebrate the life of a loved one with a funeral or memorial service that blends the experience of sharing captivating stories along with humour, warmth and love. Whether it's preparing the eulogy or reading them on behalf of the family, help is here.
Melbourne Celebrant Julie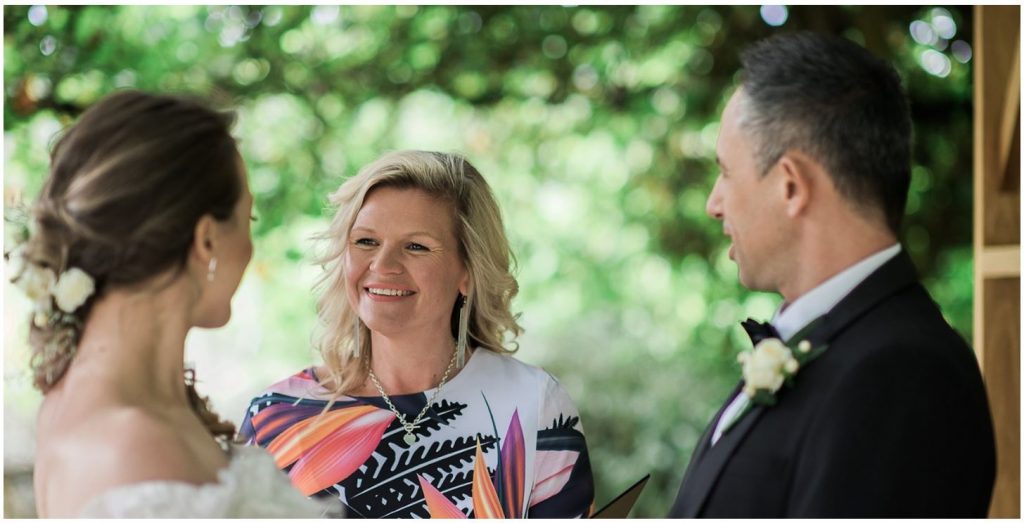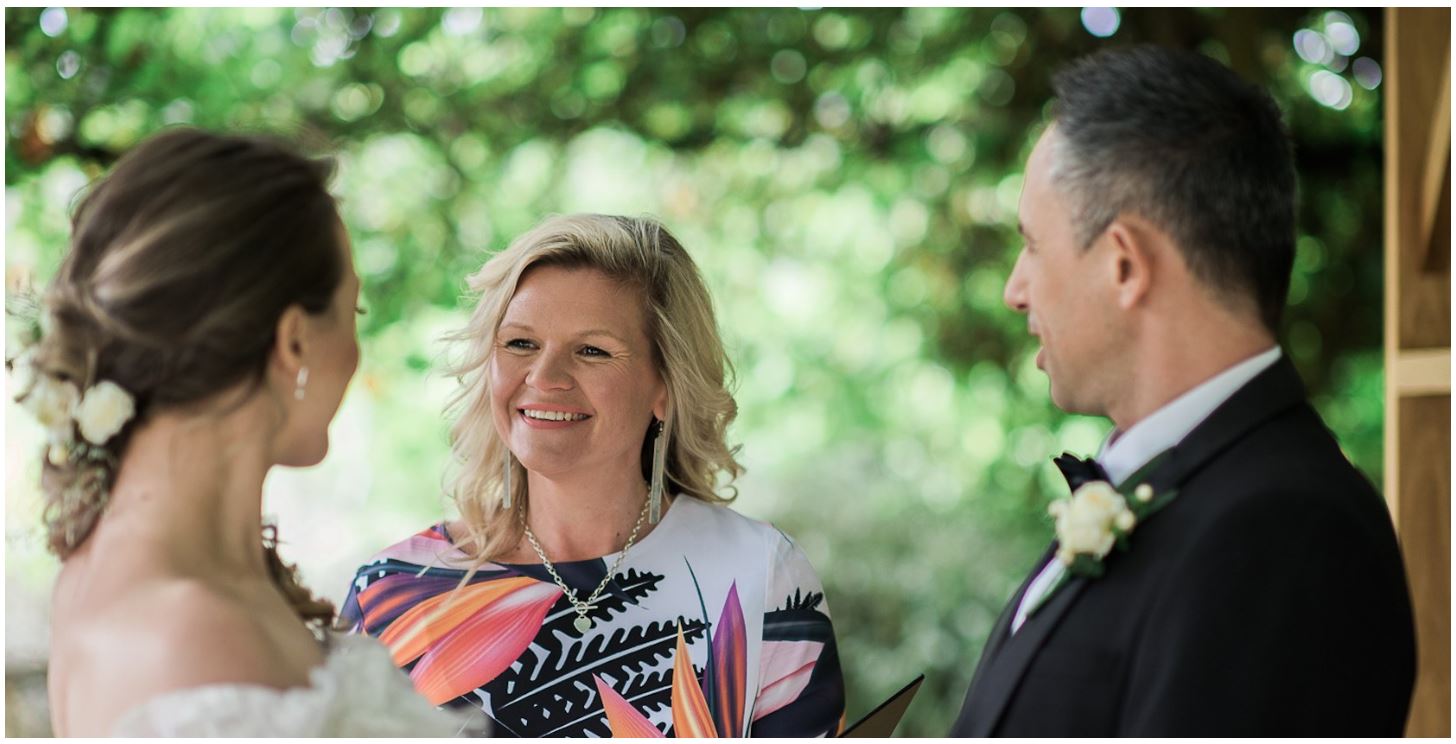 https://melbournecelebrantjulie.com.au/
0407 370 287
Julie Byrne Yarra Valley Celebrant - Servicing Yarra Valley & Melbourne
Woohoo…getting married, hey? Are you a couple after an engaging and relaxed wedding ceremony, with the right mix of professional, casual & fun. Then, get excited…you have found your celebrant! Over 650 happy couples and counting in the Yarra Valley, Melbourne and beyond.
You would love:
To get married and want it to be about you!
To find a local Melbourne or Yarra Valley Celebrant
An easy, step by step process to plan your ceremony, having fun along the way.
To arrive at your wedding ceremony, looking and feeling great, knowing you can leave the rest to me, your celebrant, to relax you and create an awesome vibe for your day.
An engaging ceremony where guests aren't checking their watches to see when the drinks are coming out!
An authentic, personality driven ceremony that will be raved about forever.
Renee The Celebrant - Wedding Celebrant Melbourne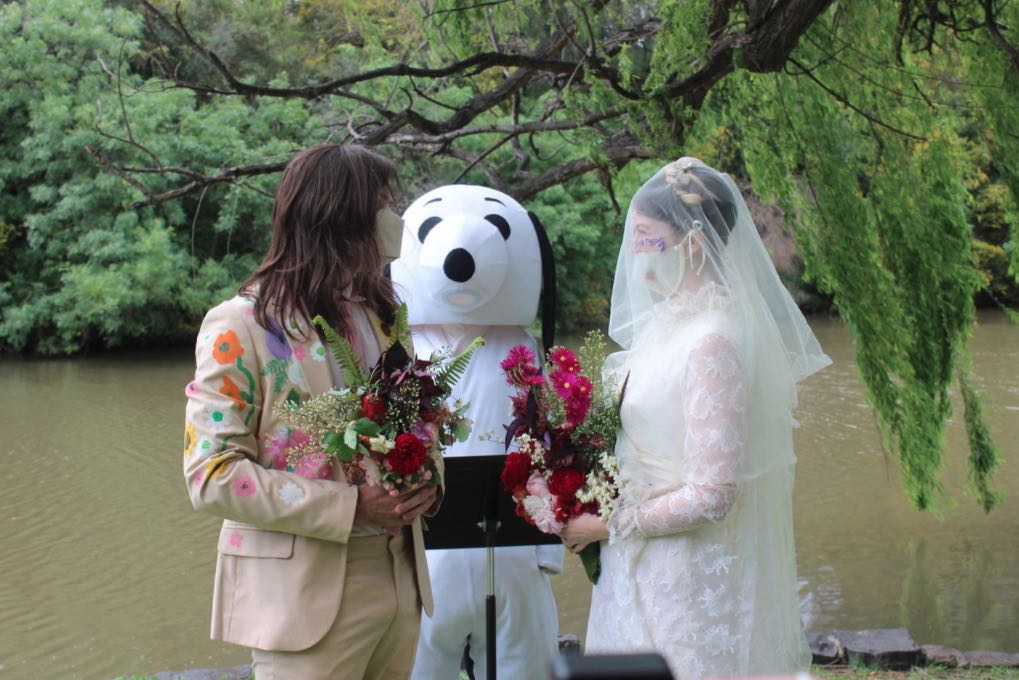 Phone: 0415 726 262
Email: [email protected]
Website: www.reneethecelebrant.com.au
Facebook: www.facebook.com/reneethecelebrant
Instagram : @renee_the_celebrant
I'm Renee the Celebrant and you'll find me in the world's most liveable city.
I get around all kinds of ceremonies, but specialise in alternative weddings. I will collab with you and your boo to make a wedding extravaganza that's uniquely yours. I'm an event producer, performer, DJ, creative writer and public speaker. I offer a range of pre-made packages and services to suit all dreams and budgets.
I'm a proud member of the queer community. My involvement during the marriage equality campaign was inspo to become a Celebrant and what an honour to officiate LOVE ALL WAYS! That being said, my services aren't exclusive to the queer community, I don't discriminate wink.
Enough about me, I'd love to get to know you, so hit me up for a no obligations chat!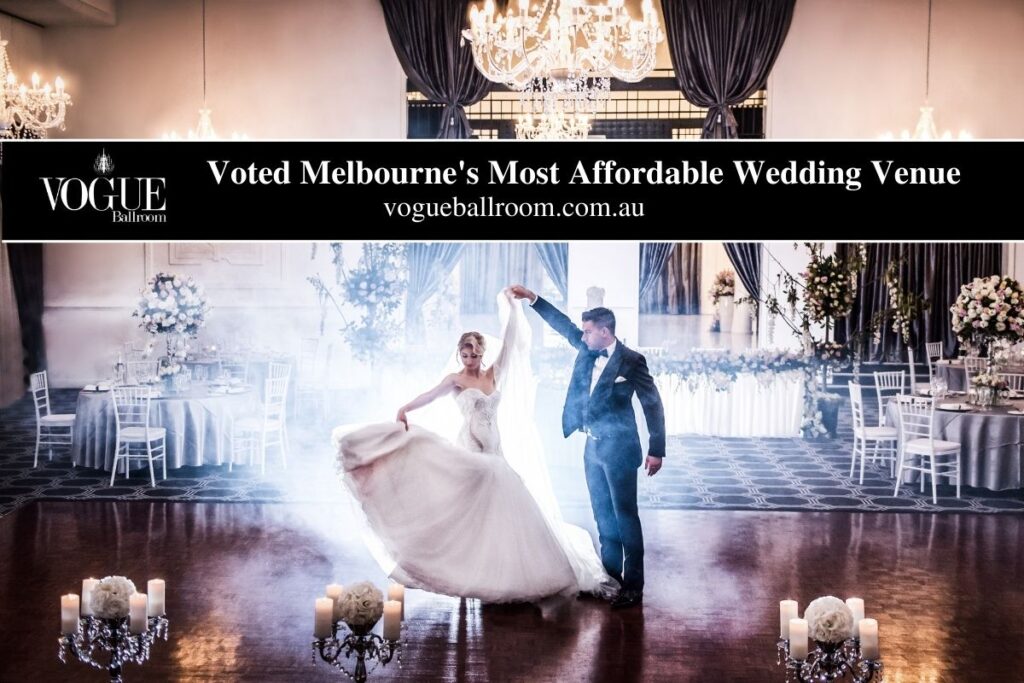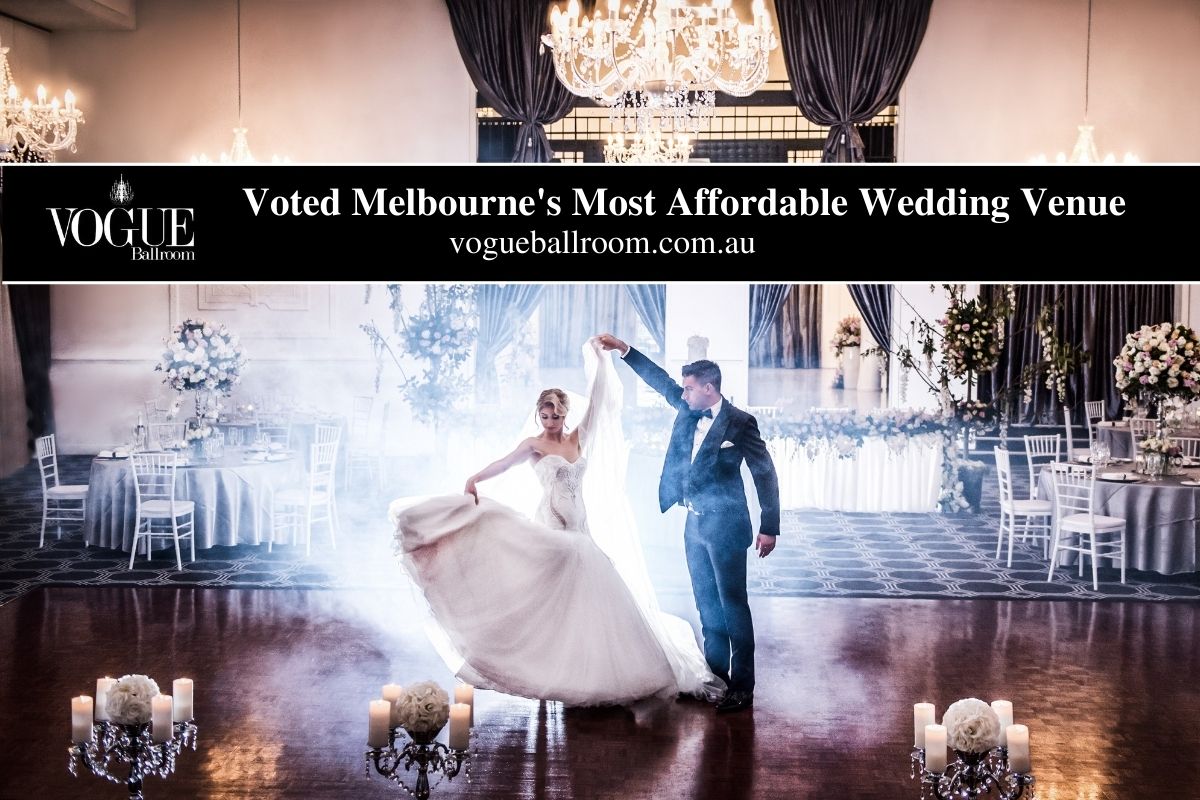 Julia's Celebrant Agency
https://www.juliascelebrantagency.com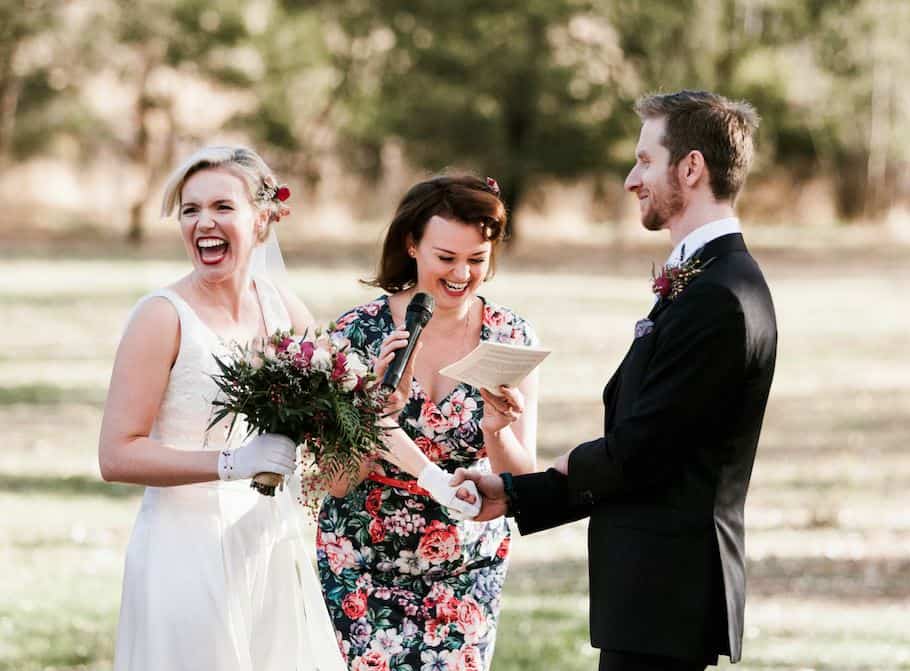 A beautiful and happy lady, Julia loves to dance, attend dinner parties and of course have a taste of delicious doughnuts. She has more than 700 weddings on her list, a celebrant in Melbourne that seems to like making wedding official as well.
Julia's recent client, Ai said that "Jessie shines brightly with wonderful energy and was able to deliver our story in the most interesting way."
A few words from Julia…
It's crazy how it all happened... I was registered as a Celebrant nearly 10 years ago and now I couldn't ever imagine NOT being a Celebrant. I just love it! I love how ceremonies are changing and people are realising that getting married isn't just 'a piece of paper' or about the professional photos. It's about that precious moment in time where you are surrounded by your most favourite people and you get to commit to a married life with the person you truly love. That is just the best!!! Whether you want to do this in your backyard with ALL the family, or run away to somewhere picturesque and elope with beautiful intimacy, I can help. I would LOVE to help! Let's make this happen!
Mike Larkan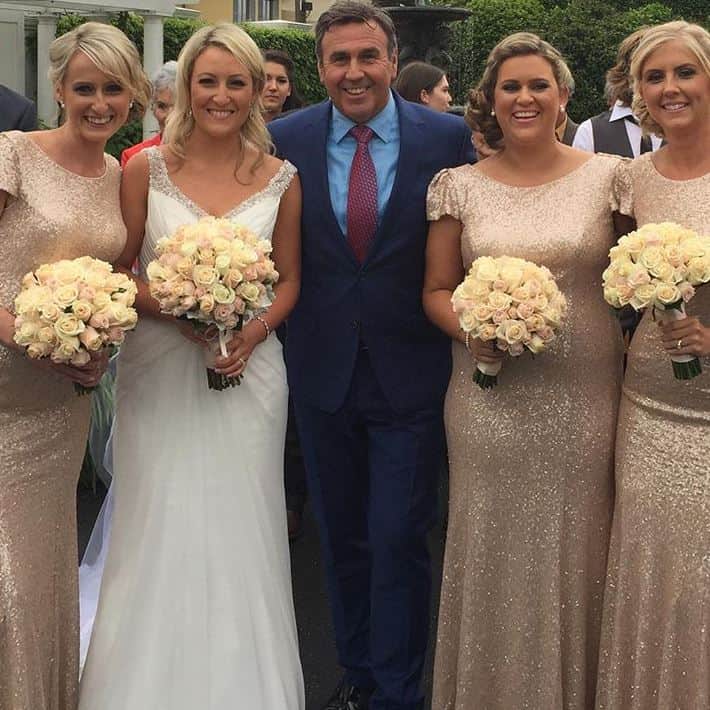 Aside from being a famous celebrant, Mike Larkan is a weatherman and TV personality as well. Sure, your guests will remember your wedding ceremony forever if you choose Mike to be the host for your special day. With more than 70 reviews, it's no surprise why most couples are asking Mike to marry them.
"My guests couldn't believe we had a TV personality marry us. And they still talk about our wedding". Making your wedding dreams come true, by putting your needs and wishes first...
I love meeting people, and now as a qualified Marriage Celebrant, I have the honour & privilege of meeting happy couples in the lead up to the most important day of their lives.
From the first meeting to the ceremony, I assist couples in realizing their dreams.
Truly engaging and personable to chat with, it's easy to see why Mike is great at being a Civil Celebrant, and why he's so busy on the wedding circuit these days. The weather forecast might be at the mercy of Mother Nature, but you can place a firm bet on a beautifully coordinated ceremony with the experience of Mike. Even his business card reads; Mike Larkan, wedding celebrant - forecasting a beautiful life together.
Lucy Loves A Wedding
https://www.easyweddings.com.au/MarriageCelebrant/Melbourne/LucyLovesAWedding/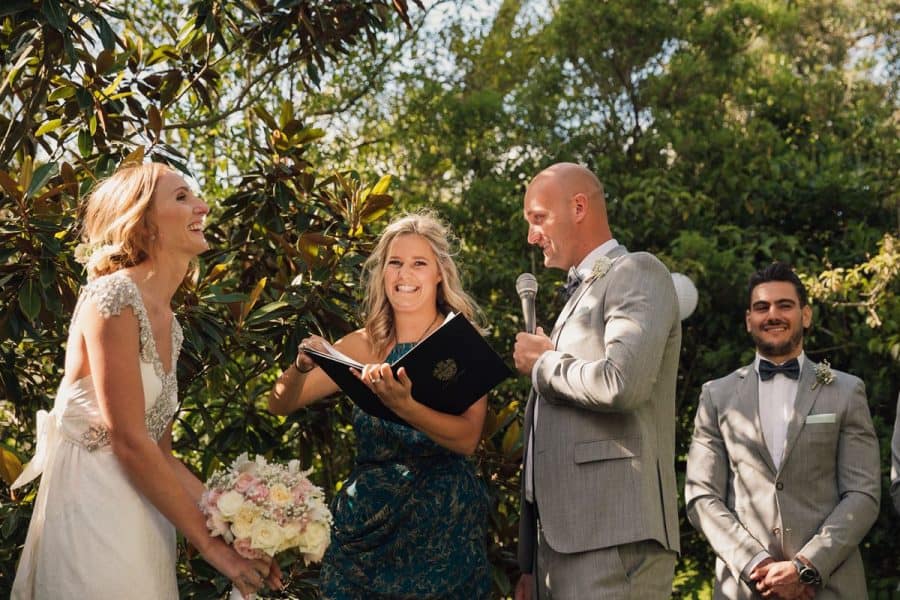 Lucy is one of the youngest celebrants in Melbourne. She is joyful and has an easy going nature. She will make sure to know you better as a couple over a cup of coffee or a few wines.
Sarah-Jane, one of Lucy's client, said "Lucy's priority is to deeply understand us as a couple. She formed a connection with us. Her hard work and strong commitment resulted in a well-delivered story and a unique ceremony any couple could ever wish for. I highly recommend Lucy!"
The wedding bells are here and I for one am excited!
I strongly believe in working with you to help create a beautiful ceremony that is individually tailored to each couples values and love story.
I want to be actively involved in getting to know you as a couple from the beginning. If that means coffee dates or a cheeky wine, I'm up for it. I prioritise getting to know you as individuals before writing your ceremony so it comes together as a true representation of you as a couple.
Your wedding day should be a rollercoaster of amazing emotions that all takes off from a ceremony I feel privileged to be a part of.
If you want an easy going, young fun celebrant to help make your day special – I'm your girl.
That Celebrant Guy
https://www.thatcelebrantguy.com.au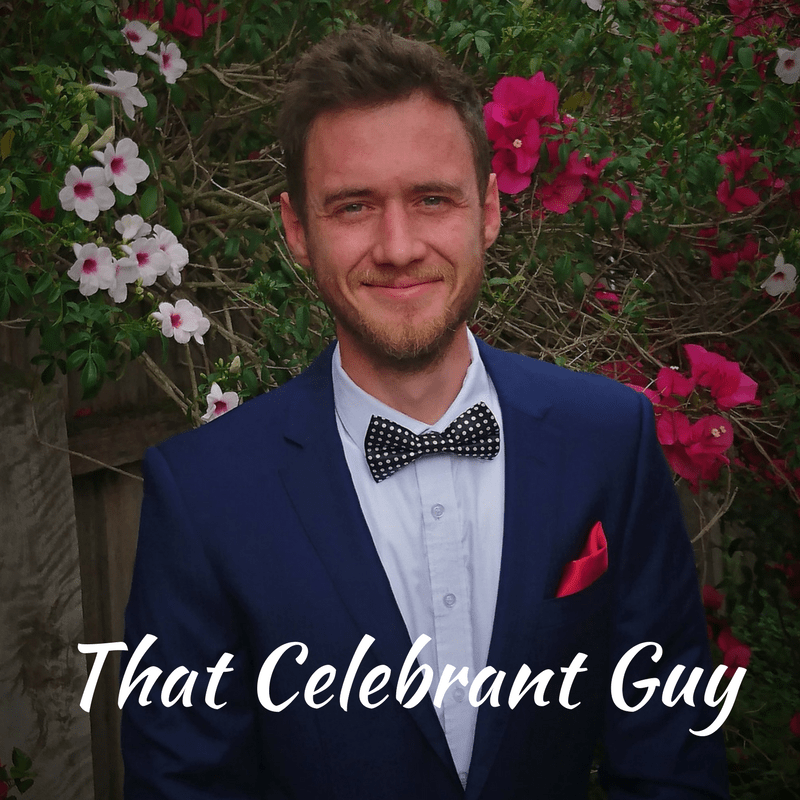 Steven Fleming also was known as "The Celebrant Guy" is one of the popular names in the wedding industry for being one of the few young, energetic and humorous celebrants in Melbourne. As stated by a real bride, Rohanna, "It is easy to work with Steven. He is wonderful from the very beginning until our wedding day. He made sure that we understand everything in the process even the smallest details. He is friendly, and we had good communication with him on what we want for our ceremony."
If you book with Steven Fleming this 2018 through Easy Weddings, a 10% discount awaits you!
Hi, I'm Steven Fleming and I am a registered Civil Celebrant in Australia. Originally from Brisbane, I moved to Melbourne around 10 years ago. I have a beautiful Kelpie named Phoenix, and am an incredibly open minded, outgoing and creative person.  Other than this, I don't know what else to tell you, as I don't want this to end up looking like a dating profile. So how about I just tell you how I began this journey, and a few things I have learned along the way.
Kitty Kulman – My Wedding Celebrant
https://www.myweddingcelebrant.com.au/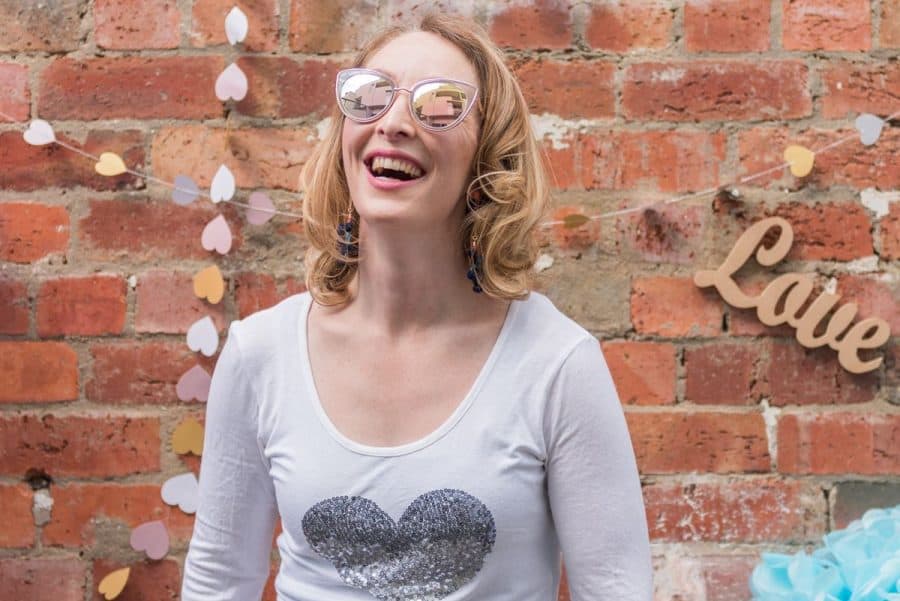 Kitty's 20+5 star reviews are no joke, trust us! She is kind hearted, fun to work with, and very creative. Laura, one of Kitty's clients, was amazed at how her wedding day went. Laura said "Kitty is a bubbly person. She helped us every step of the way and gave us clarity on what we want for our ceremony. We are even told by our guests on how well our ceremony went on that day. We are delighted to have Laura as our celebrant on our big bash."
My name is Kitty and I am all about confetti, glitter and fun!
Want to have a little fun with your ceremony before you kick on to the party with all of your favs?
I am all about giving you options to have the ceremony you want.  I really try to get to know you both and tailor the ceremony to best suit you.
So how does it work?  We have a chat, you see if you like me and then book me as your celebrant.  I take care of all the legal paperwork and guide you through the ceremony development.
So if you think I am the celebrant for you, let's have a chat so you can tell me your plans.
Celebrant David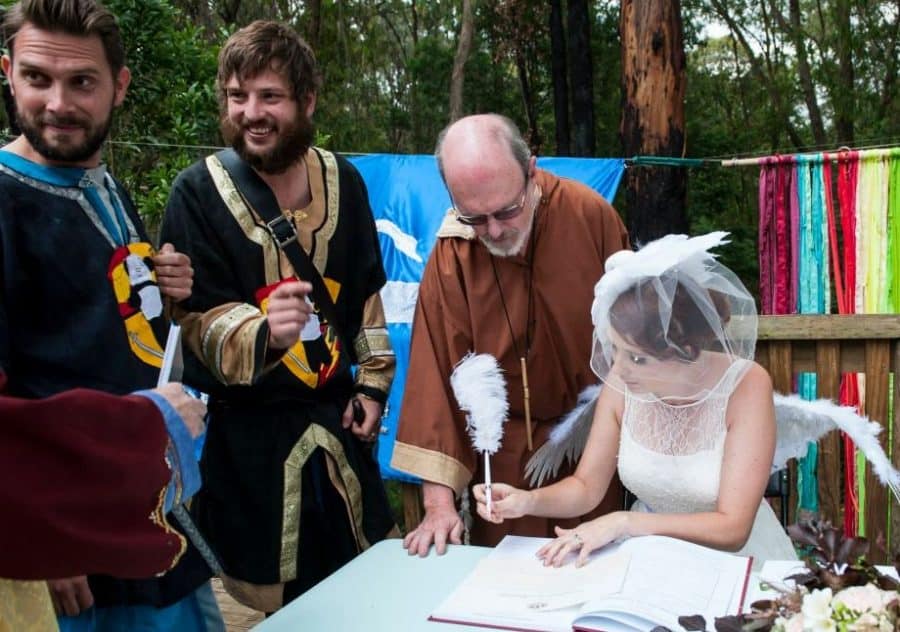 https://www.easyweddings.com.au/MarriageCelebrant/Melbourne/CelebrantDavid/
If you are looking for a celebrant that's perfect for your wedding, getting help from David is your best option. David is willing to go the extra mile to ensure you have a personalized ceremony and he is ready to dress up to fit your theme. He can even portray Gandalf from Lord of the Rings for you!
Relaxed & intimate ceremonies with gentle humour. Celebrating love, life & laughter!
Weddings are very individual celebrations. Some people look for a formal wedding, others want something relaxed and fun, and yet others look for something like a registry style wedding - small and brief.
One of my greatest joys is meeting you and helping you celebrate your special occasion in a relaxed and meaningful way.
I also provide MC and DJ services for a package price and have had lots of fun helping couples and their guests enjoy their reception with lots of dancing and music they love. I've even been known to deliver the Best Man's speech for him when for one reason or another he just didn't feel up to it.
Getting to know you and your requirements for your wedding is very important to me and should you need my DJ & MC services as well this means it is easier to can add a personal touch at your reception too.
Oh, and I support Marriage Equality too because everyone should be able to celebrate their love!
Call me for a chat! I would love to hear from you.
Jessie Belle Ceremonies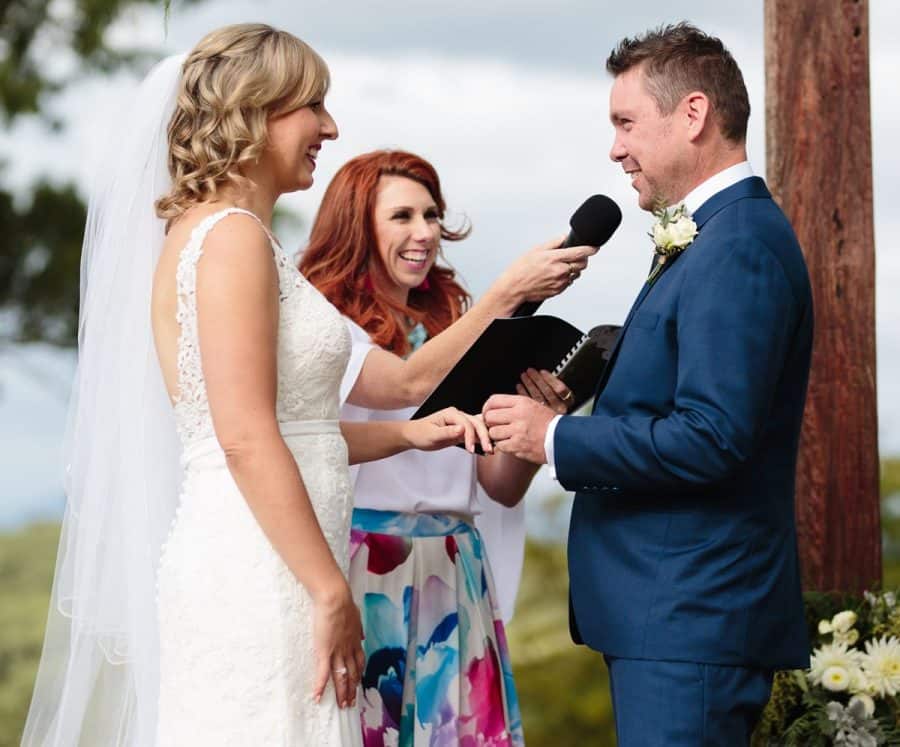 Jessie is not your ordinary celebrant; she is entertaining, friendly and energetic celebrant who can turn your wedding day into an extraordinary event of a lifetime. She has more to offer! If you and your partner are both joyful, then Jessie would be a good fit.
One of Jessie's client, a real bride, Maddy said "The moment we asked Jessie to be our celebrant on our special day, we knew that there is going to be a lot of laughter. She delivered more than what we expected during our big day. She conveys our love story in a humorous and warm way - that was exactly us! We thank Jessie for making our celebration perfect and our lives even happier".
I am a vibrant, outgoing, friendly chick who has been involved in the world of performing for over 30 years as a singer, dancer, actor, improviser and director. I have spent the past 10 years entertaining seriously ill and hospitalised children and their families as super hero "Captain Starlight" for the Starlight Children's Foundation and only recently packed away my silver cape so I can dedicate all my time to being the most incredible celebrant to all my wonderful couples.
In my down time, I love nothing more than to spend time with my uber cool husband Kent, two gorgeous kids Jude and Violet and my big dog Hank. I am most recognisable for my flaming red hair, infectious laugh and bubbly energy. You'll always catch me with a smile on my face, a laugh at the ready and if given half a chance, a glass of wine in hand! I look forward to making your wedding day unique and special, just like you!
Zena Lythgo
https://zenalythgocelebrant.com/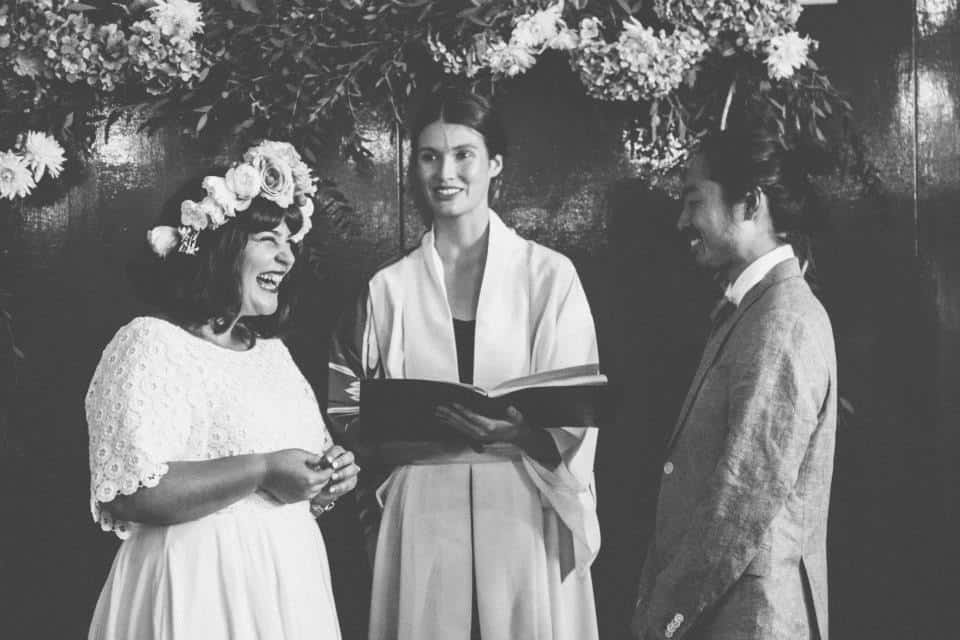 Unique and contemporary Melbourne celebrant, Zena is known by most for her personalized ceremonies. She will support you as couples and put together a unique ceremony tailored just for you. She is kind and very easy to work with. Whether you have a beach wedding or in a large rustic barn, Zena is game for it!
We get to know a lot about you… Here are some random, albeit curated, tid bits about me!
I used to hate olives and now I eat them by the jarful! I drink cups of tea as big as my head, I like to hula hoop, listen to podcasts & I think I am still a cyclist yet it is more of a bi- monthly hobby these days. I am a sucker for a cause and have a penchant for getting euphoric and saying 'these are the moments'.
Benny Roff Fun Weddings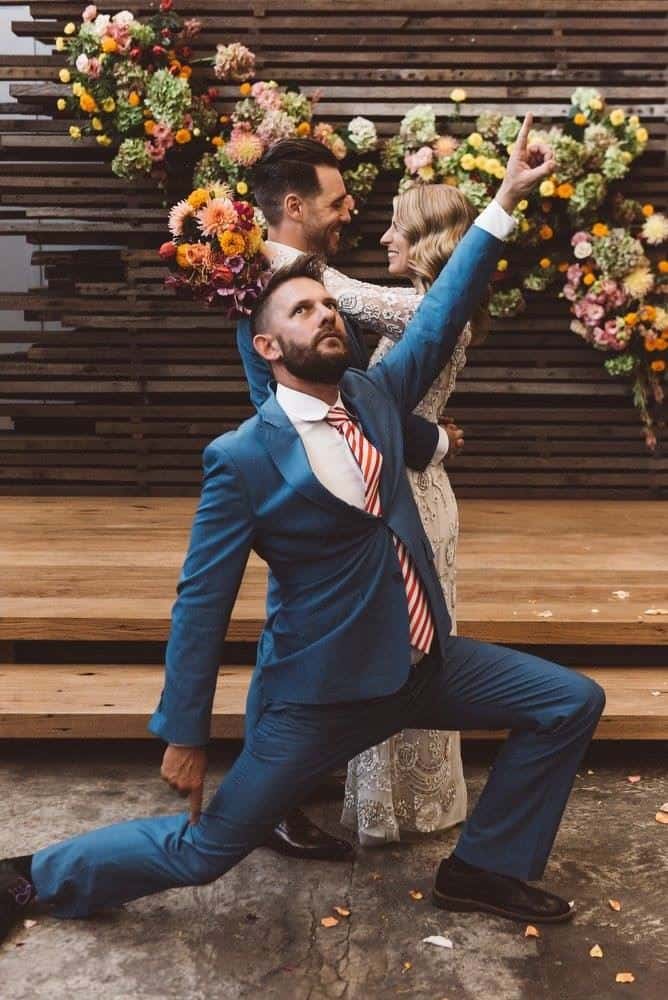 Benny is a funny person, and so his ceremonies are. He specializes in delivering a humorous, unique and entertaining wedding ceremony. His two main focuses are to get you hitched and to ensure your guests will love the ceremony.
One of Benny's clients, a real bride, Katie said "Benny has an excellent story writing skills that made the whole ceremony heartwarming. The ceremony he did focus on us as a couple, just how we wanted it to be. We couldn't thank him enough for giving us a wonderful and unique wedding ceremony."
Benny is a Melbourne marriage celebrant who has conducted a diverse range of marriage ceremonies, from the Great Rift Valley of Africa to the sands of Brighton in Melbourne. Benny's approach to wedding ceremonies is both easy going and highly professional. Drawing on his experience as a writer and performer, Benny takes the time to write very personal marriage ceremonies that are also highly entertaining.
Getting married can be a whole lot of fun, in fact it should be a whole lot of fun. Benny is part of a small but growing group of Melbourne marriage celebrants that consider good performance and natural storytelling as essential to a wedding ceremony. Melbourne is a cosmopolitan city, full of interesting people. Their beliefs, style, humour and lives in general are fantastically diverse. Benny enters each wedding ceremony with an open mind and a sense of adventure. He distinctively tailors each wedding to the couple with regard to their individual personalities and experiences. Benny is a true professional creating ceremonies that are as enjoyable as they are significant.
Elvis Weddings
https://www.easyweddings.com.au/MarriageCelebrant/Melbourne/ElvisWeddings/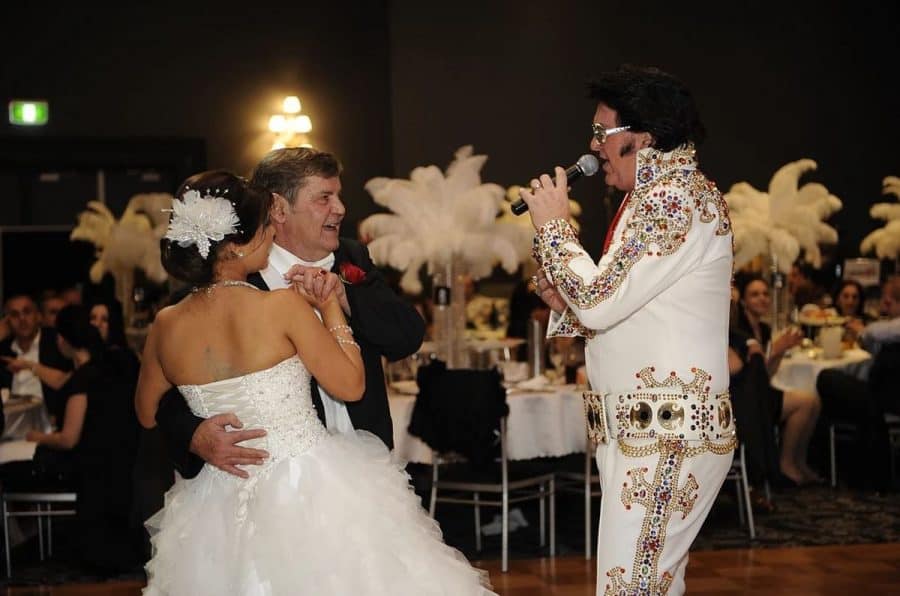 Elvis has been a celebrant for more than 25 years, and a lot of couples had been satisfied and amazed by his performance. If you are up for a unique wedding ceremony, Elvis would love to marry you in Melbourne. John Elvis Collins is a professional entertainer and Registered Marriage Celebrant .John brings his experience of more than 20 years performing as Elvis in front of thousands to Elvis Weddings!
Follow that Dream ~ Weddings with a Difference can create the ceremony of your dreams... John Elvis Collins and his wife Alison have many years industry experience in weddings, entertainment, event planning and organisation and are both Commonwealth Registered Civil Celebrants thus giving you peace of mind that your day will be stress free!
If you've been searching for the perfect wedding reception centre in Melbourne, look no further than Vogue Ballroom, Melbourne's Best Wedding Venue! This elegant and exciting Melbourne wedding venue and reception centre has located in the south-east suburbs of Burwood East, a mere 20 minutes from the city center.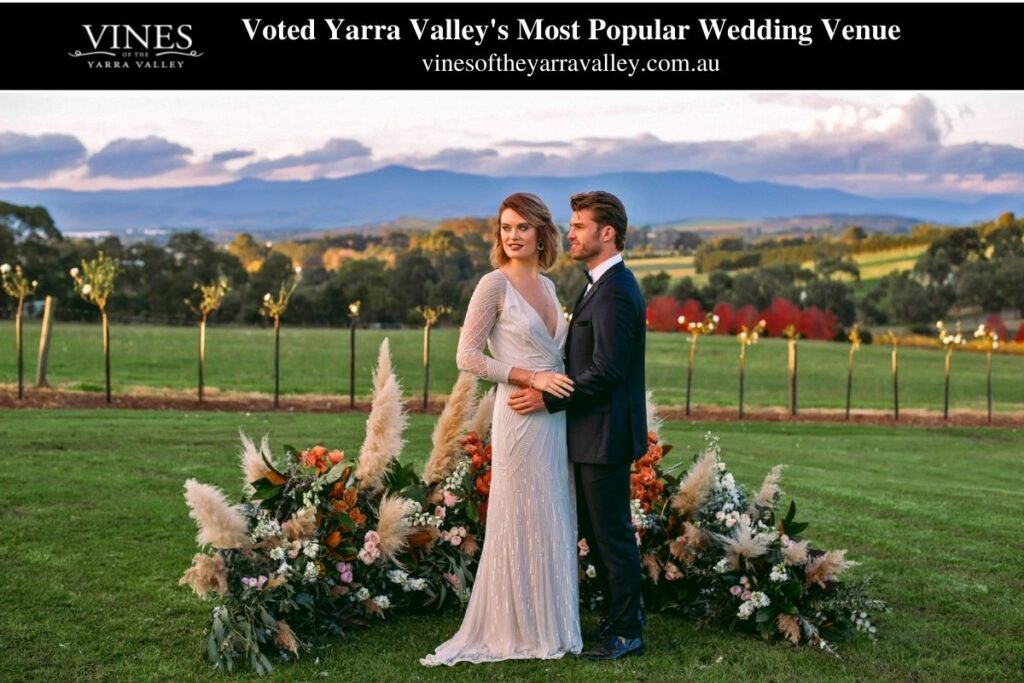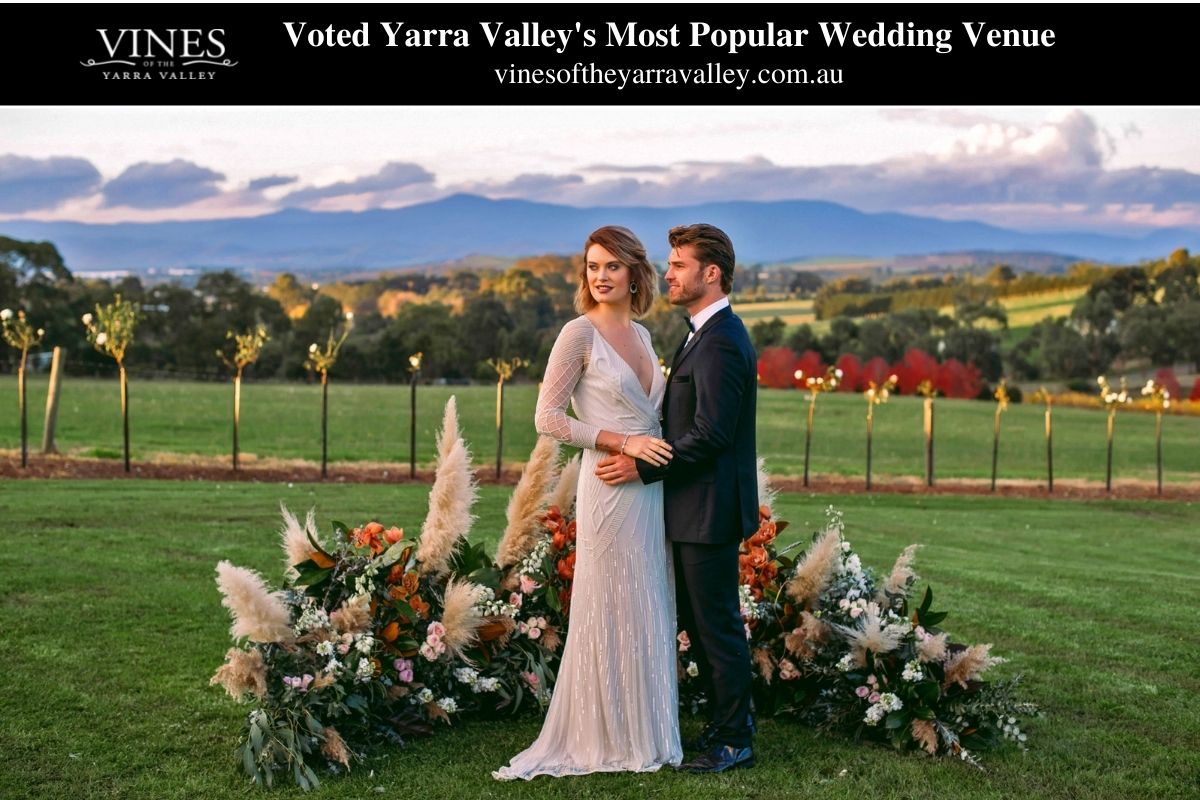 Also Check out: