The team at Vogue Ballroom have put together an ultimate list of Wedding & Bridal Dress shops in Melbourne to help you find your perfect bridal dress for your magical day! Located in Melbourne, Victoria, and on the hunt for your dream wedding dress? Look no further! To get you started on your dress hunt, we have compiled a list showcasing the best bridal stores in Melbourne.
Vogue Ballroom is a wedding venue in Melbourne with a reputation for delivering magical weddings and lasting memories.
We've also covered the best ways to clean and preserve your wedding dress.
Best Wedding Dress Shops in Melbourne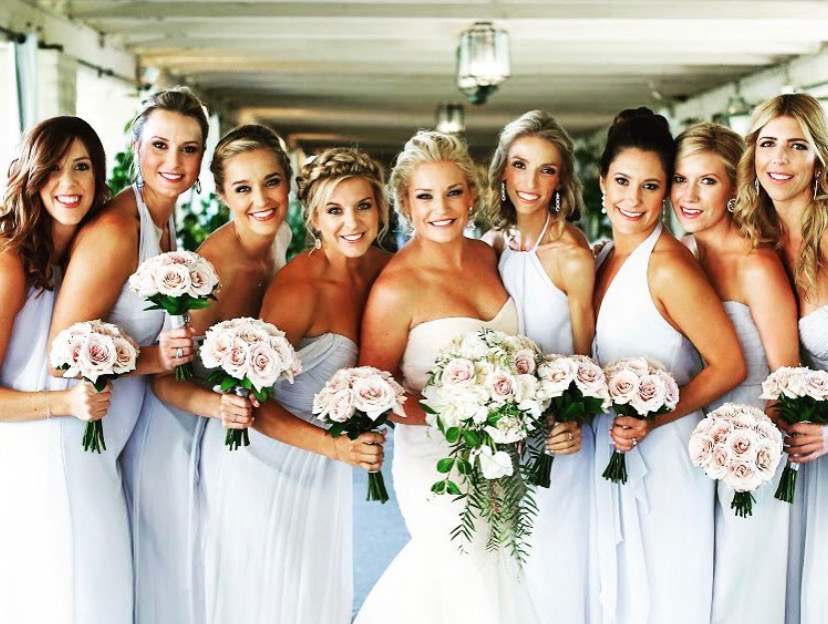 Frequently Asked Questions About Bridal Wedding Shops

Aleem Yusuf Couture
222 Johnston Street
Collingwood, Victoria, Australia 3066
(03) 9088 3938
0413 595 526
Exploring the Haute Couture techniques of the Golden Age of Couture, obsession with designing and sewing beautiful gowns is inherent in Aleem.  His creative passion flourished from an early age, learning from his great-aunt who was a fabulous couturier.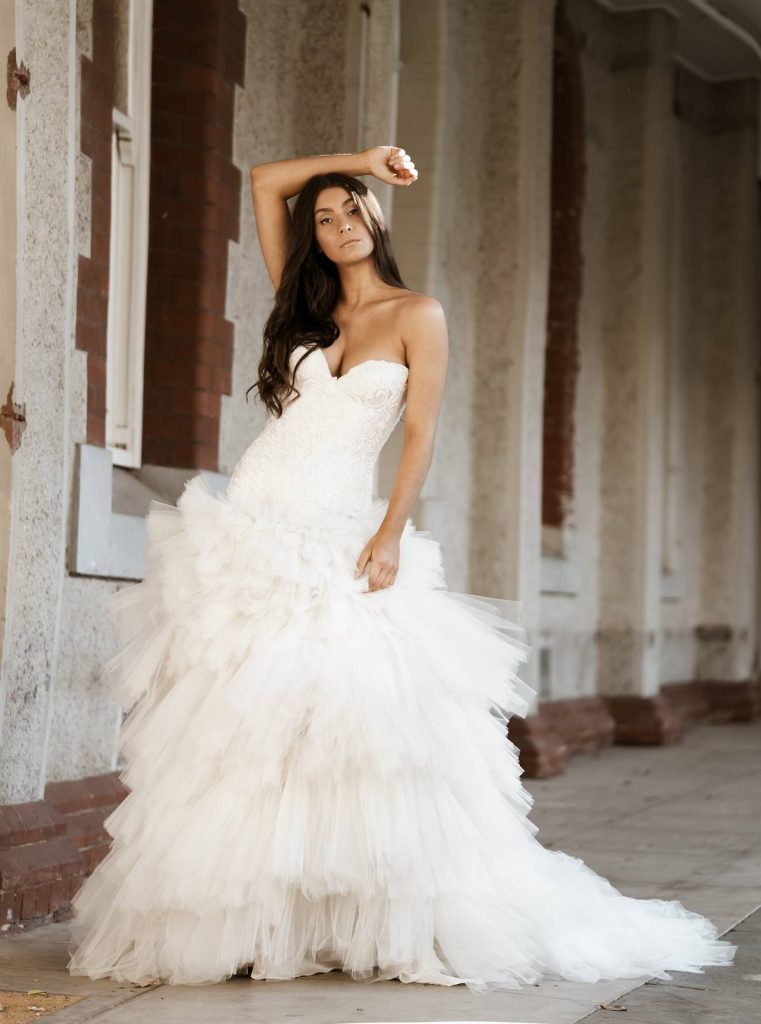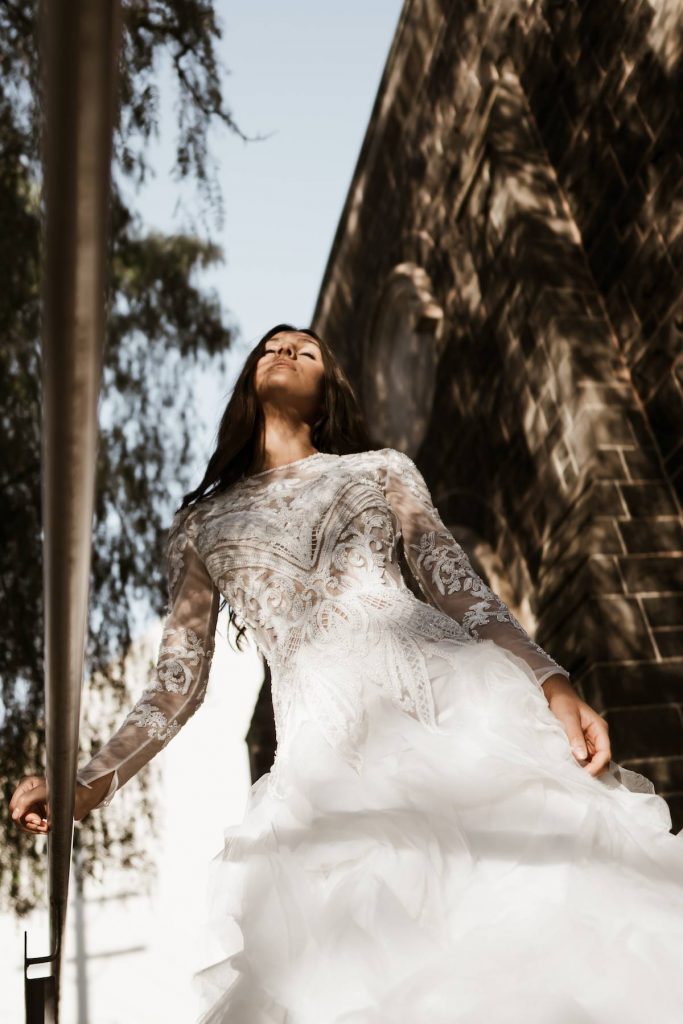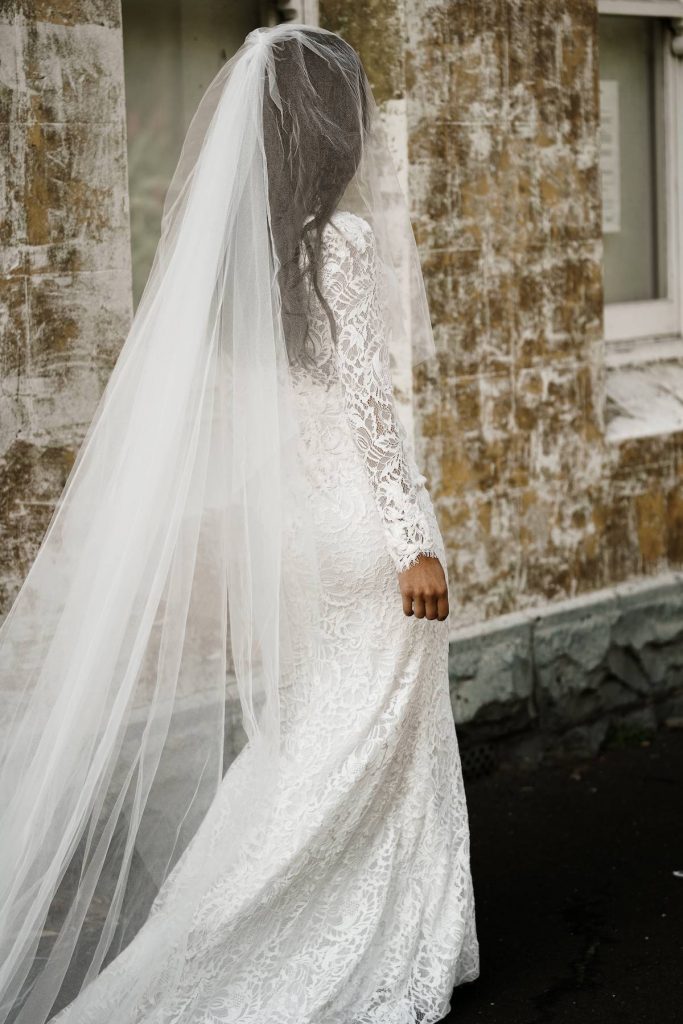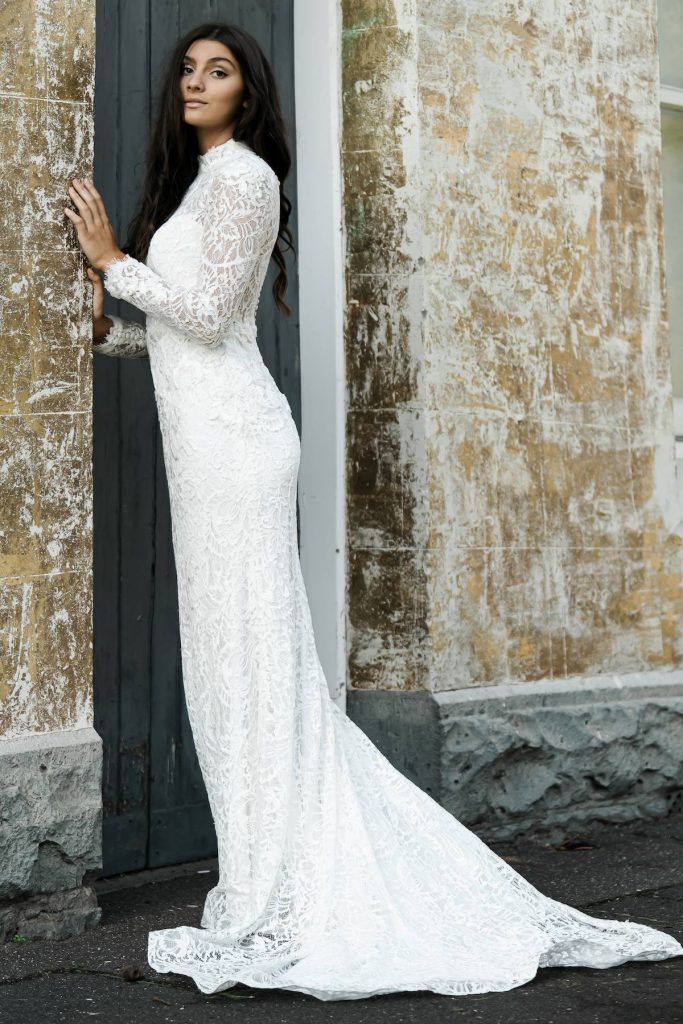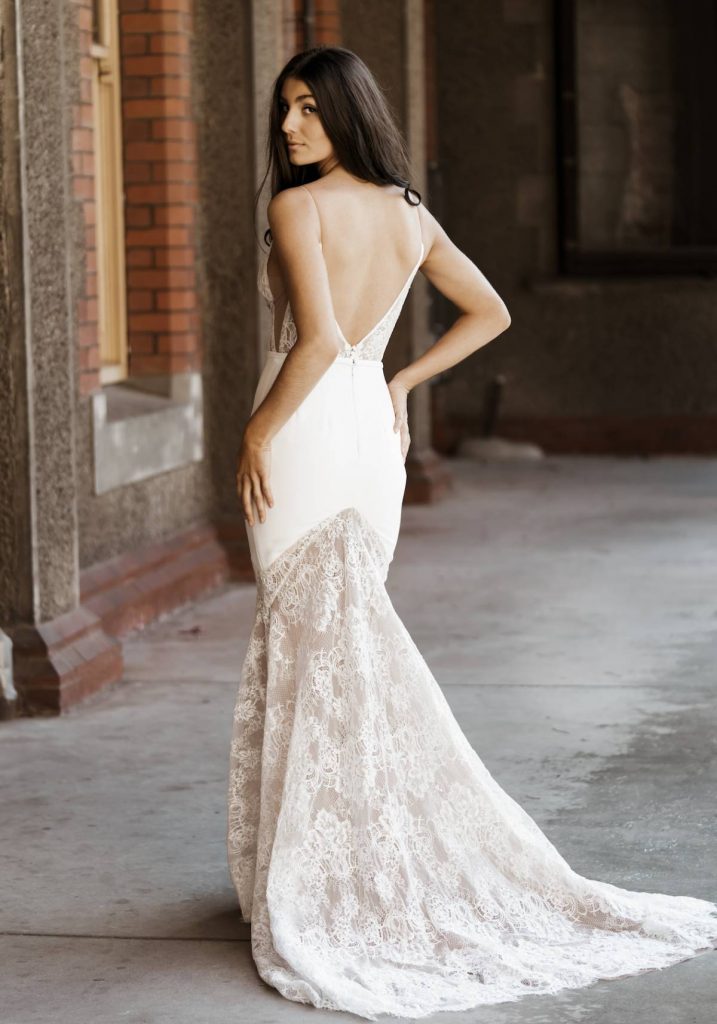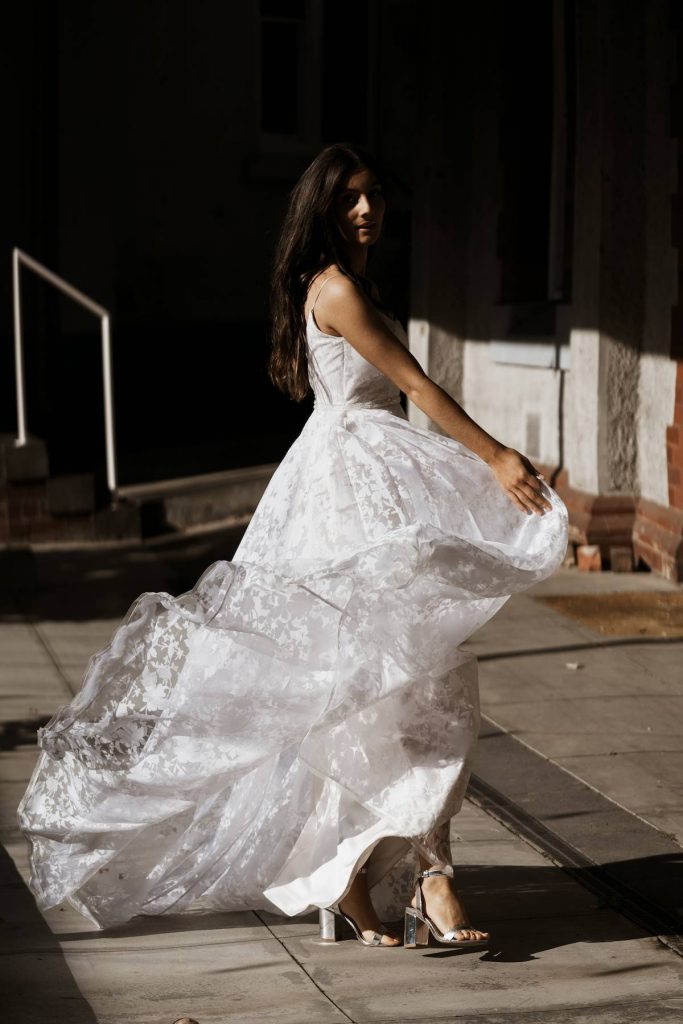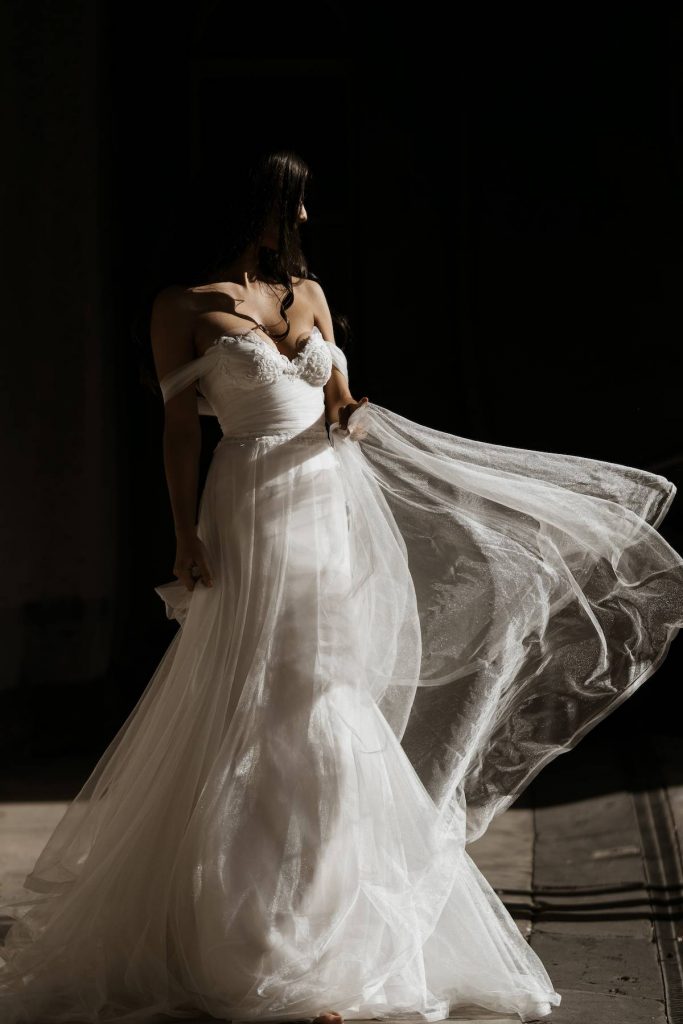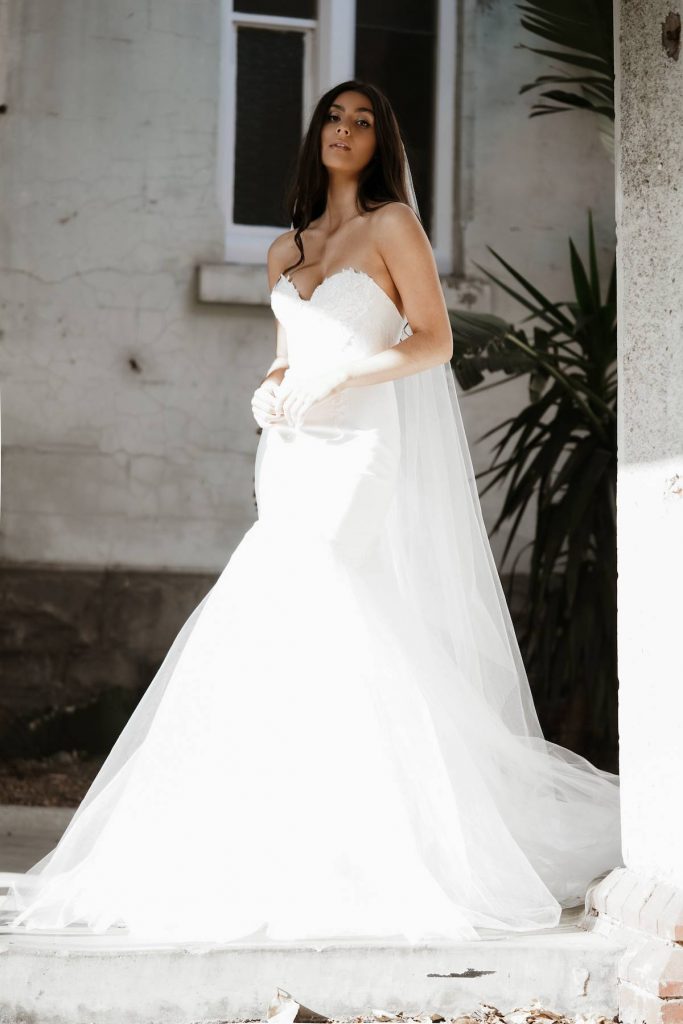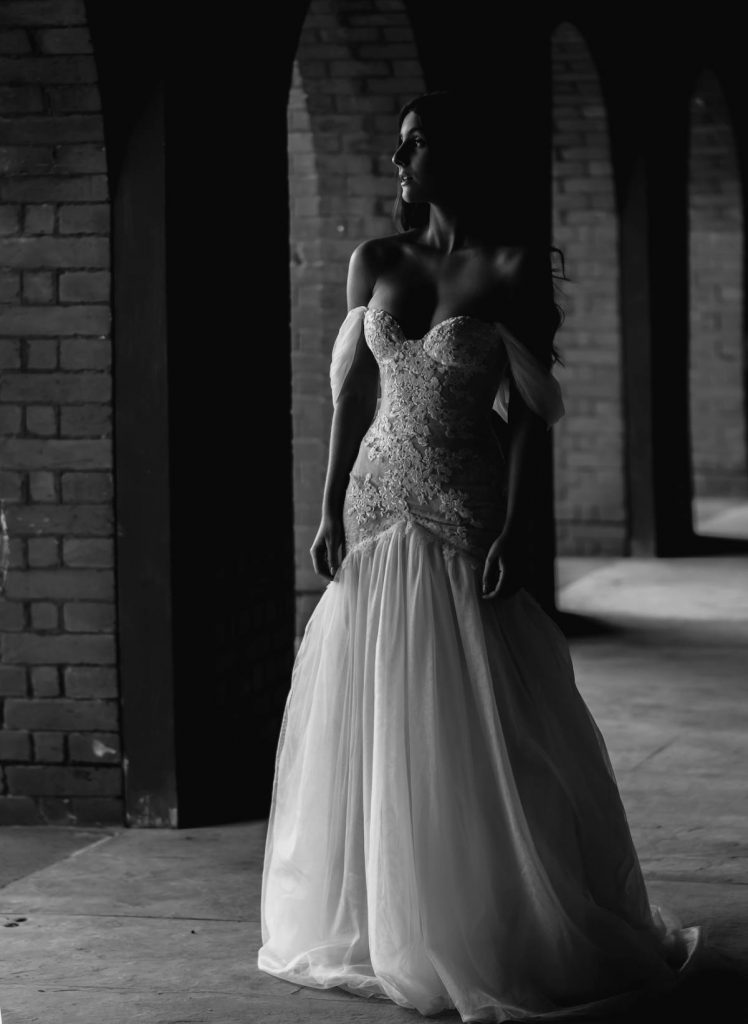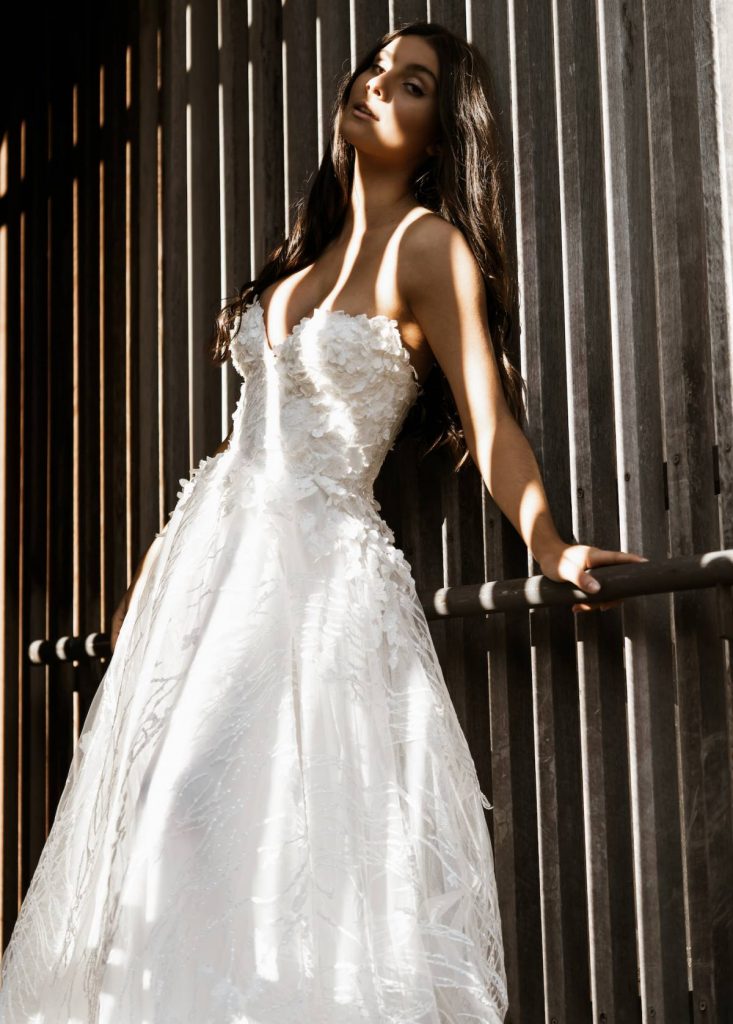 With a personalised experience, each gown is made in his Collingwood (Melbourne) atelier, with exquisite fabrics, laces and embellishments, keeping in view the client's individual style, fit and comfort.
A professional and caring team is part of this process, to make you feel and look fabulous on your special day.
Being passionate about designing wedding gowns, red-carpet and special occasion gowns, his design process is an emotional journey.  The client he works with is a part of that journey, which is continuously evolving.
Classic Couture - Bridal Shop Melbourne
https://www.classiccouture.com.au/home
03 95781925
Classic Couture Vintage and Bridal designs and makes bespoke bridal gowns from their independent studio in Coolamon, regional New South Wales.
Knowledge and experience in patternmaking, textiles, design, theatre costuming and fine art provide Classic Couture Vintage and Bridal with the skills necessary to craft the drapes, folds, gathers, pleats, embellishments and angles that encapsulate the bride's silhouette.
Our couture is synonymous with durability and quality, each client is measured, every gown is thoughtfully designed, carefully cut, meticulously crafted and slowly constructed.
The decision to have a wedding gown custom-made is the beginning of a partnership of trust.


Andrea Gorrie Bridal Couture - Wedding Dresses Melbourne
1/970 High St, Armadale VIC 3143
https://andrea-gorrie-bridal-couturier.business.site/
03 95781925
Couture wedding gowns, designed & made to each brides' requirements.
We work closely with you to design and create the dress of your dreams.
At every step of the couture process, we ensure that your beautiful dress reflects your unique personality.
We specialise in weddings and special events but love creating for ALL occasions, no matter the size, style, or concept.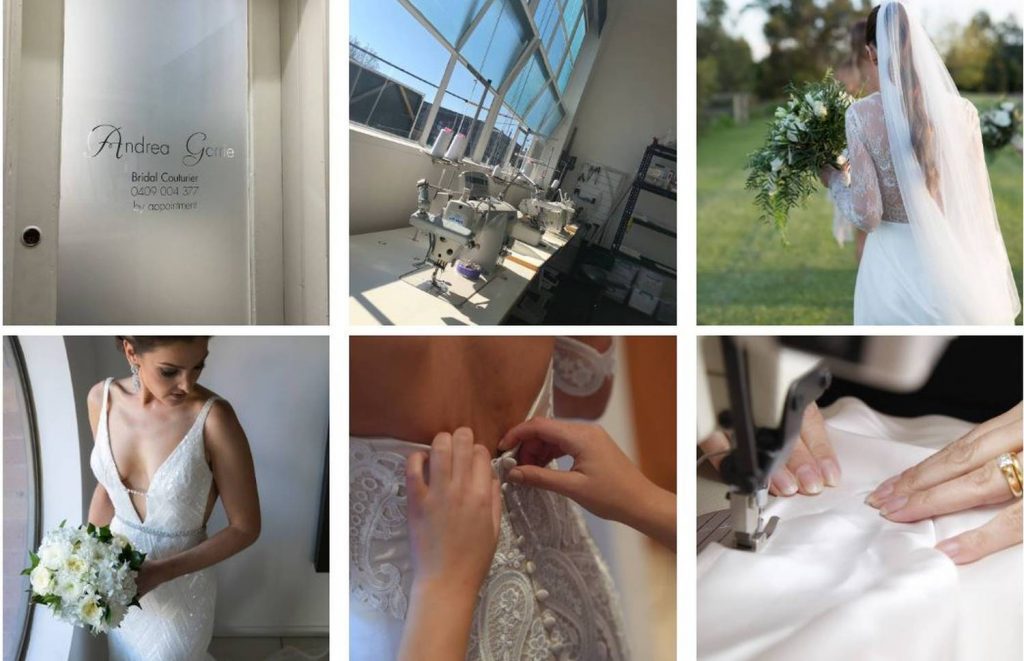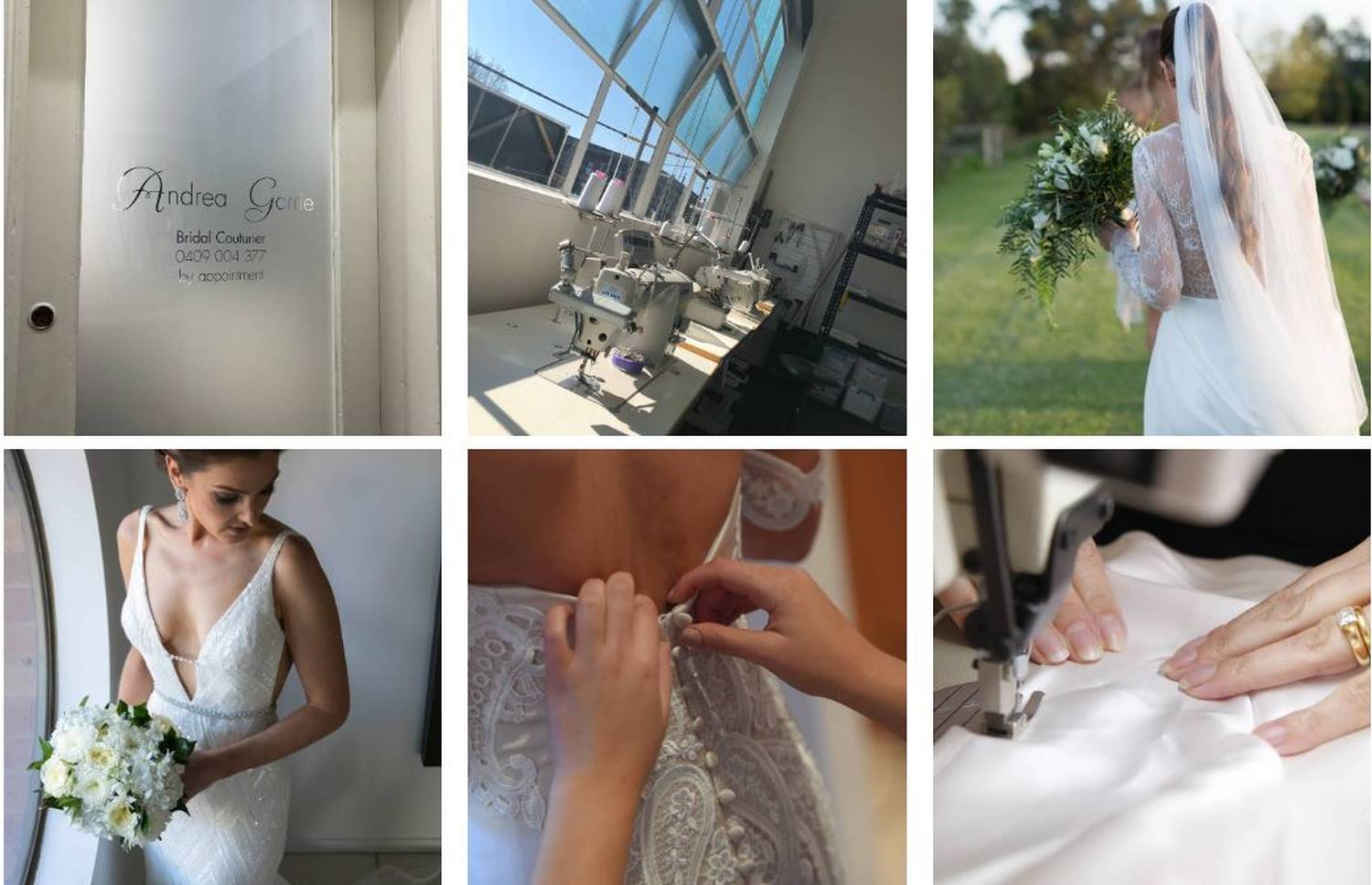 Popovski - Wedding Dresses in Victoria
03 95781925
Melbourne based bespoke dress & floral designer with a passion for creativity.
Good design comes from collaboration and we strongly believe that the collaboration process should be as exciting as the end result.
We specialise in weddings and special events but love creating for ALL occasions, no matter the size, style, or concept.

Destiny Bridal Collection - Wedding Dress Shop
Our talented young Australian wedding fashion designers hand crafted our collections that are intricate and extravagant, showcasing refined silhouettes and embellishments through impeccable tailoring, hand applique lace and beading.
Destiny Bridal Collection Perth - Discover our Elegance, Exquisite, Exclusive, Enchanted and Couture collections crafted by our talented young Australian wedding fashion designers.
At Destiny Bridal Collection, we curate our collections with a passion for designs and high-quality fabrics to bring you modern, beautiful and elegant wedding dresses. We offer styles, fabrics and designs at the most affordable price. We specialized in crafting exquisite gowns that are both intricate and extravagant, showcasing refined silhouettes and embellishments, combined with impeccable tailoring to showcase pristine lines and shapes dramatized by hand applique lace and beadings. We embrace our philosophy of bringing the most affordable wedding dresses for all brides and enhance their beauty through fine fabrics and timeless designs.
Destiny was born out of the niche to provide sophisticated sense of style and unique vision for your wedding day. Alongside our wedding dresses we also offer a range of bespoke accessories, veils and jewellery.
We take pride in being able to offer exclusive custom designed gowns. Our emphasis on personalization and customization, alongside our uncompromising designs and meticulous sewing techniques to deliver personalized wedding dresses to each beautiful woman looking to wear a garment created for her and only her.
Maggie's Bridal - Bridal Dresses Melbourne
Shop 9, Bella Arcade, 33-39 High Street, 3977 Cranbourne, Victoria, Australia
03 95781925
Everyone deserves to wear their dream dress on their most important day.
That's what we believe and it is our aim to make it happen for you, to the best of our ability. We pride ourselves on offering you the best service. We won't rush you and you are welcome try on any dress that catches your eye. We want your experience to be friendly and relaxed, from start to finish.
Maggies caters to brides, bridesmaids and debutantes and has a large selection of gowns always in stock, in a huge range of styles, colours and sizes making sure everyone's size, taste and budget is catered for. With alterations, pressing, cleaning and boxing all offered in store, Maggies really is a one stop shop that caters for the before and after care of your gown.
For more than 30 years Maggies has been family owned and operated, and the awards that we have won over the years is a true testament to the amazing response we get from our customers.
Appointments are preferred but not necessary, walk ins are always welcome.  If you are struggling to visit during trading hours we can also offer you after hours appointments.
We offer fantastic, flexible payment arrangements and consider each and every customer's circumstances when offering lay buy or payment plans. Packages are also available.
When planning your wedding Maggies Bridal is a must.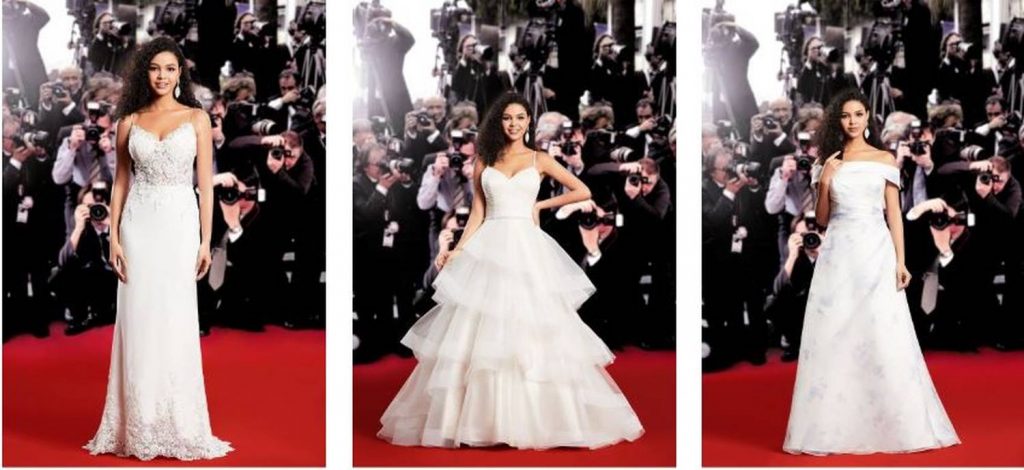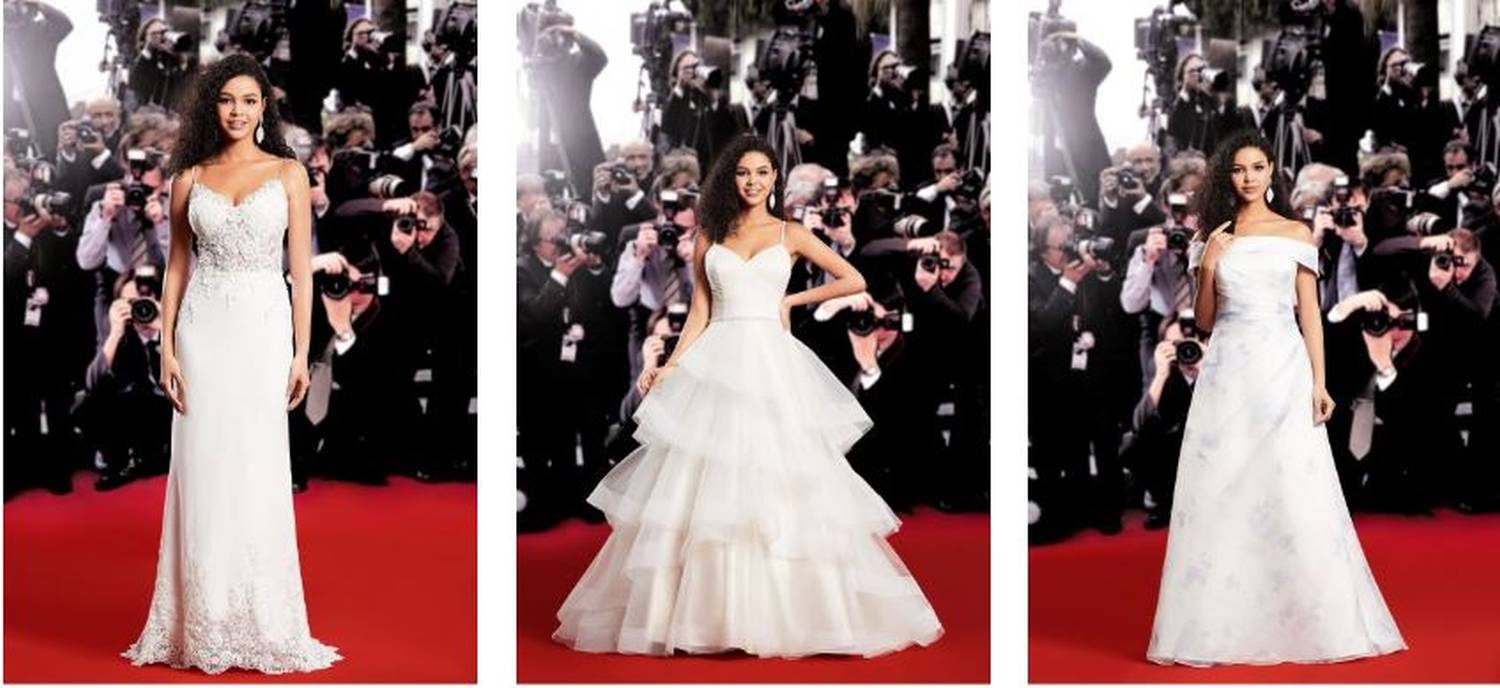 Gallery Serpentine - Wedding Dresses in Melbourne
03 95781925
Are you looking for a gothic, victorian or steampunk wedding gown that includes a silhouette enhancing corset & is custom made for you in Australia?
Gallery Serpentine has been creating bridal gowns inspired by the romance of past eras and based around figure flattering corsetry for the past 20 years.
Our gowns are not for everyone but if you want something 'different' in a bridal gown that allows you to express your personality & fully realise the dream of your perfect gothic, victorian or steampunk Alice in Wonderland themed wedding then we hope you feel inspired to contact us.
Our gowns are designed to flatter no matter what size you are and are made specifically to your measurements.
Annette from Vic and Steam designs all the gowns for Gallery Serpentine and this quote from her sums up her passion "As a designer I am inspired by the magnificent ornamentation of the baroque period with its swirling rococo scroll work. My favourite silhouettes though are definitely inspired by both the Victorian and tudor periods"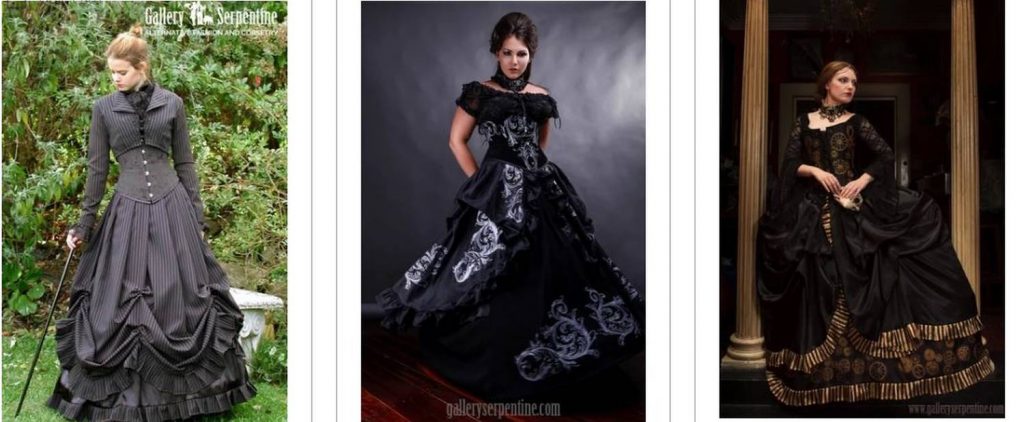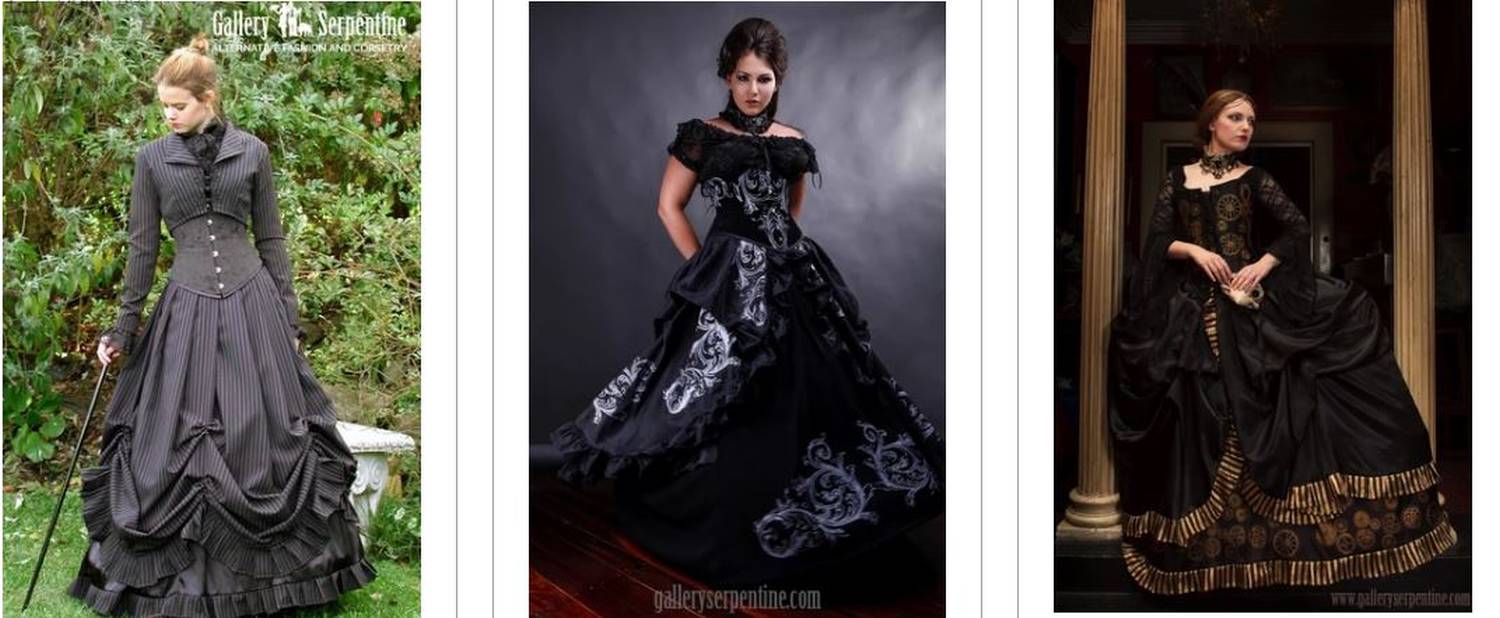 Sassi by Andronis Melbourne - Bridal Dresses
03 95781925
Mary Andronis endeavors to capture the brides individuality and ideas through careful planning, design and fitting working exclusively with you to create your dream gown.
Mary Andronis is a professional dress designer and couture with over 35 years experience in the bridal and fashion industry. Designed and lovingly made in my St Kilda Workroom, I offer an intimate and personalized experience to create the gown that best reflects your style. With the use of the highest quality of silks, intricate laces and hundreds of crystals to make your dream gown become reality.
Each gown is individually designed just for you, cut, measured and fitted in-house with the down to earth, personalized service.
There are a number of suppliers depending on your budget that I use to source only the most high quality fabrics. With the option of exquisite silks, satins, laces and more we are able to create a wedding dress that's truly unique.
Mothers of the bride and groom, evening dresses and alterations to existing gowns are also welcomed
A few tips on how to get your dream Wedding Gown at a affordable price
Gather images to show what you like from magazines or the internet
Make an appointment and i will fine tune the style based on your thoughts, images, body shape and personality.
I will help you choose the perfect fabric, lace and/or embellishments and then we will work out the exact cost.
Average price, without lace, beading or embellishments, only $2500 - $3,000
Average price, with lace, beading and/or embellishments $3,500 - $4,000 onwards
Zhanel Bridal Couture - Wedding Dresses Victoria
Ringwood Rd, Ringwood. Melbourne VIC Australia 3134
www.zhanelbridalcouture.com.au
03 95781925
No two women are the same, nor should their gowns be.
Zhanel Couture Melbourne is a one to one experience like no other. You spend time in the studio working with Angela the designer to create your dream gown.
This is a bridal service for brides wishing to purchase a signature couture look for their special day. We do not create off the rack dresses the time is dedicated to creating gowns of the finest quality.
Zhanel Bridal Couture is a couture design studio where we will create your beautiful gown at an affordable price! Your wedding gown can be designed to suit your budget that you have planned to spend.
Indulge yourself in our design studio, where you can enjoy your own privacy in a relaxed atmosphere.
Firstly we sit together and talk about your wedding day the style, mood inspiration you envisage for your special day.
Zhanel Bridal encourage's you to bring photos, images that you have collected of all your ideas for your wedding gown.
With the latest wedding gown samples available for you to try on in the studio. Sketches will also be drawn up for your gown outlining all of the detail. Using mannequins to pin the most exquisite silks, lace and mesh fabrics to bring your inspiration and vision to life.
LUX READY TO WEAR DESIGNER COLLECTION.
Zhanel Bridal offers a selection of couture designer ready to wear wedding gowns, inspired by the latest designs and new using beautiful silks, French and Italian laces making each gown a unique work of art. All ready to wear gowns are at affordable prices from $3000.

Grace Loves Lace - Bridal Dresses
03 95781925
Specialising in luxurious & effortless wedding gowns handmade in Australia using the finest European laces and silks.
Designed for the woman of style, substance and passion, Grace Loves Lace specialises in beautiful, luxurious and effortlessly feminine gowns for the modern bride. GLL are the designers of "The Most Pinned Wedding Gown on Pinterest". Since launching in 2010, GLL have gained cult status for our spirited and innovative approach to bridal. All for the woman seeking a gown made with soul, authenticity and sophisticated charm.
Our designs are an ode to the woman who demands to be different. She's a traditionalist and a modernist, with just the right mix of sophistication, elegance and spirit that shines through as she dances blissfully to the beat of her own drum. She is our ultimate muse. Handmade to order in our Australian studio in luxurious laces and silks, GLL delivers worldwide with a convenient ordering process through our eBoutique.
We have 4 exclusive appointment-only showrooms worldwide (New York, Los Angeles, London, and Gold Coast Australia) & our New York showroom also features the world's first GLL retail store. Can't make it to a GLL showroom? We have an amazing Online Stylist team available via email, phone, livechat and Skype.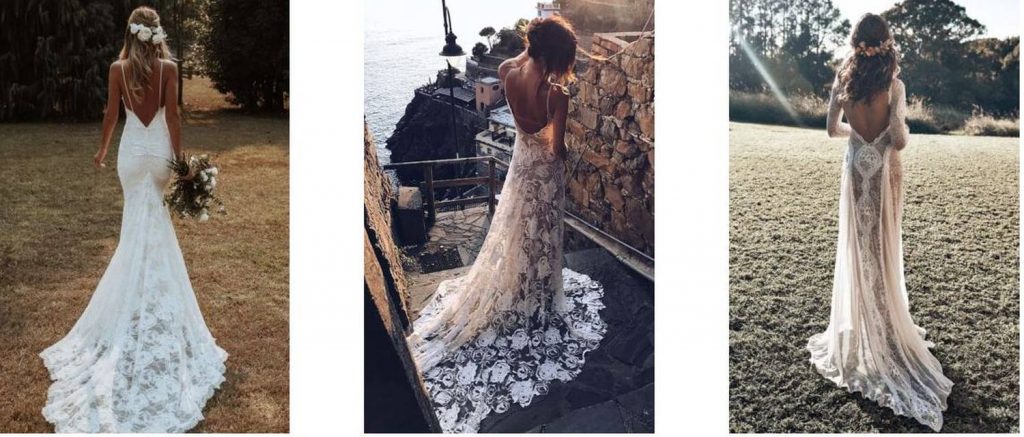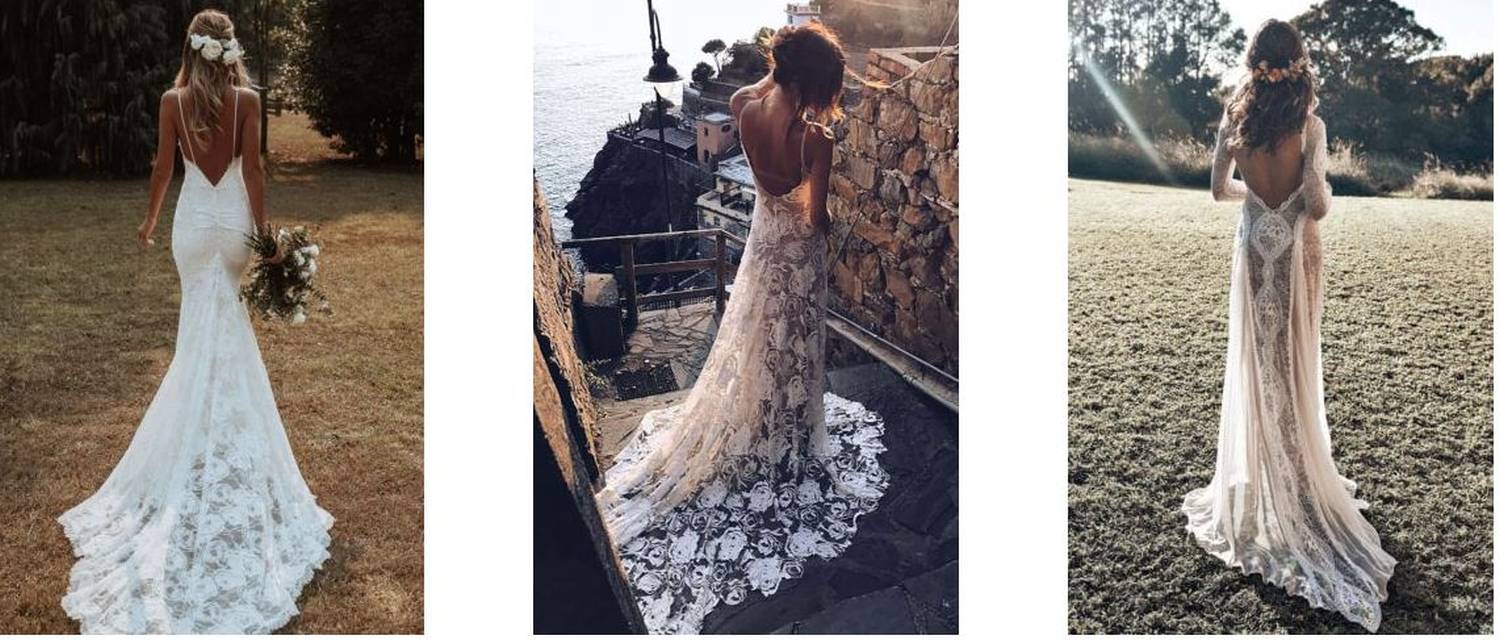 Dress Stories - Wedding Dresses
1/1569 Burwood Hwy, Tecoma Vic 3160
03 95781925
Dress Stories is a consignment store offering, Pre-loved, once worn, never worn, vintage and new, Bridal, Deb and formal wear.
The Vision
To provide a bricks and mortar store for brides-to-be to view and try on pre owned bridal wear
To provide bridal fashion to the Eco conscious bride
To provide immediate access to gown on day of purchase. No waiting for months for your dream gown.
To provide wedded brides a place to sell their beautiful gowns
To share the stories of the gowns evolution
Kay Elizabeth - Wedding Dress Designer
37a Ames Ave, Carnegie VIC 3163
http://www.kayelizabeth.com.au/
03 95781925
With over 25 years experience in the bridal and fashion industries, Kay creates exquisite hand made gowns that are made to measure using time honoured couture techniques.
In a relaxed atmosphere we will discuss all of your ideas and design you a gown of style, elegance and sophistication which will give you a memory cherished forever.
We specialise in unique bridal and evening gowns individually designed to perfectly fit and flatter, giving you confidence to make you feel fantastic on your special day.
Kay Elizabeth also caters for:
Bridesmaids
Flower girls
Mothers
Debutantes
Formals
Race wear
Any other special occasion.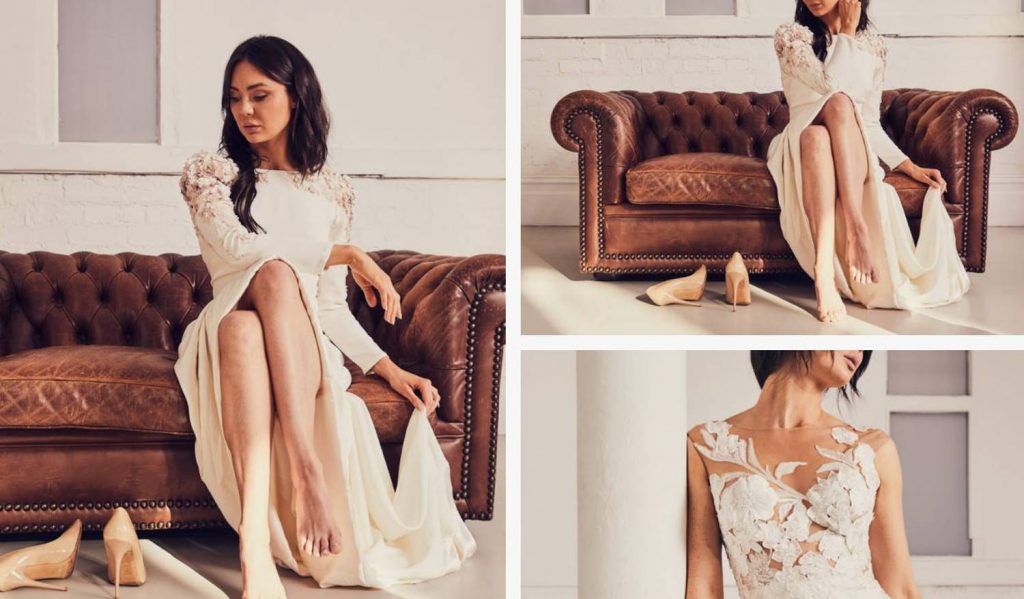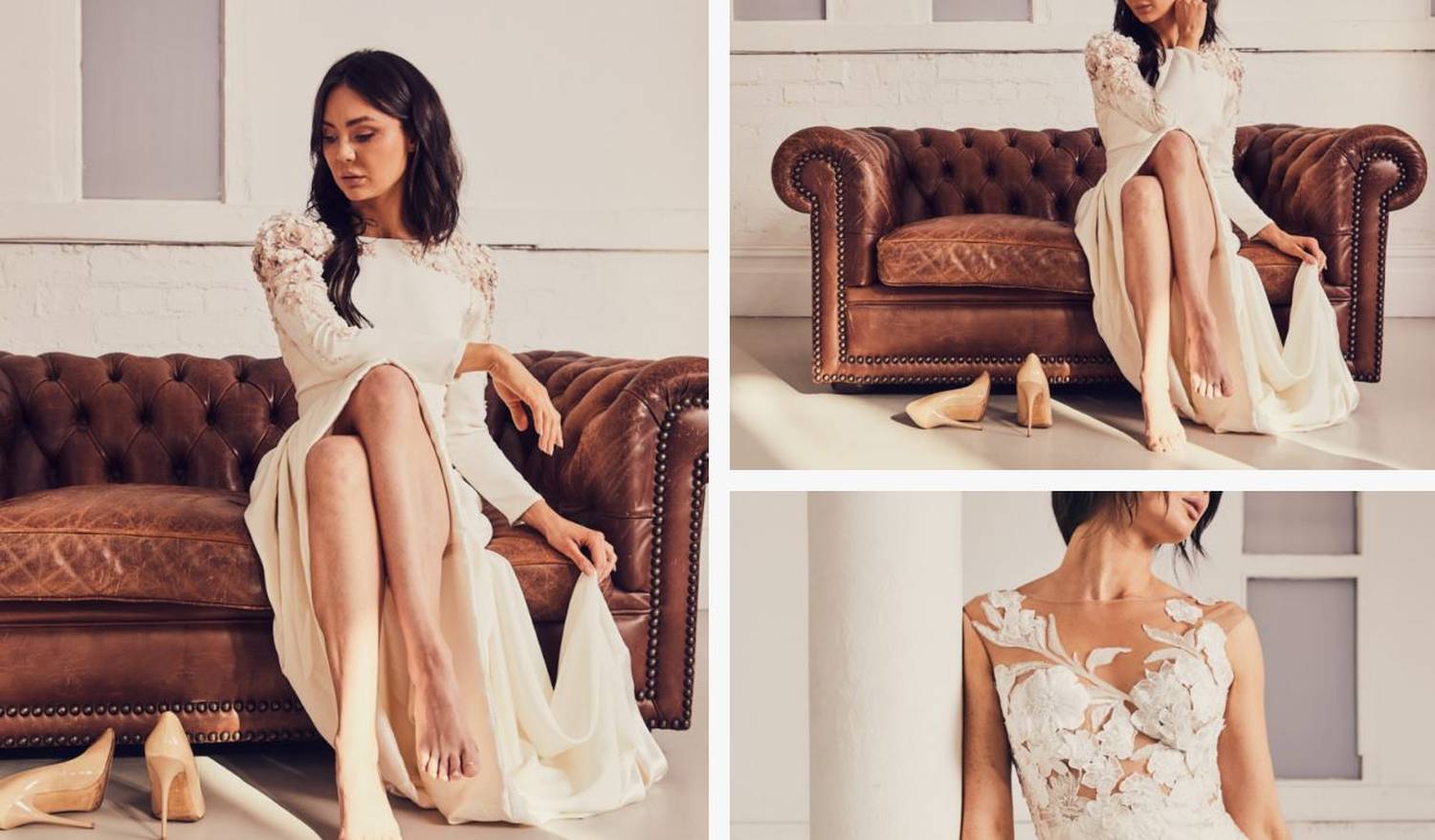 Idilio Bridal & Accessories
Melbourne
03 95781925
Idilio is the exclusive dealer for the Oksana Mukha brand and carries various lines of couture and ready-to-wear gowns designed and sewn exclusively in Europe.
Life is a truly a beautiful gift, a book of blank pages that has been handed to us at birth with the intention for each of us to be our own storyteller.
Based in Melbourne, Australia, we are an online bridal salon with unbeatable prices on designer gowns!
We understand that every bride has her own vision of her special day, and at Idilio Bridal we have made it our absolute priority to make every bride's dream a reality.
Idilio is the exclusive dealer for the Oksana Mukha brand and carries various lines of couture and ready-to-wear gowns designed and sewn exclusively in Europe.
Oksana Mukha's creations have featured in fashion shows across Paris, Moscow, Warsaw, Lviv, Munich and Milan.
Meticulous choice of quality European fabrics such as natural silk, taffeta, organza and satin make Idilio gowns a breathtaking tribute to femininity.
Hand-stitched elements comprising of complex embroidery, Swarovski crystals, Preciosa pearls, Italian glass and Japanese beads further impart a unique dimension to each gown and attest to the very highest quality and standards.
Whether you are dreaming of a contemporary chic design or a traditionally classic style, at Idilio you can be confident that the gown you choose will be the right one for your individual style and personality.
Amaline Vitale
980 High St, Armadale VIC 3143
https://www.amalinevitale.com.au/
03 95781925
WEDDING DRESS DESIGNERS
We are an independent bridal couture house located on High Street, Armadale, in Melbourne. Our style is clean, classic and elegant with a fashion infused influence. Our passion for clothing, fashion and accentuating the female form is reflected in our ranges.
We have an innate sense of style that epitomises femininity and we truly understand a woman's desire to look and more importantly, feel beautiful.
Our custom gowns and ready to wear wedding dresses and are designed and made right here by us, which we are extremely proud of.  Made to measure and made to order, we work closely with our bridesand clients to assist in making the perfect choice of fabrics and design for the big day. We design our own fabrics that are exclusive to Amaline Vitale and they come from all over the world.
We have a range of bridal gowns, made to measure and in 2013 we introduced our Ready To Wear collections which can also be found in other bridal boutiques around Australia. We also love to work one on one with our client to create a unique, one of a kind dress. We are even happy to assist in the finer details of colour schemes, bridal jewellery and veils. We will style our client from head to toe. We know that our client wants to come along for the design and production journey too. It's a very personal service.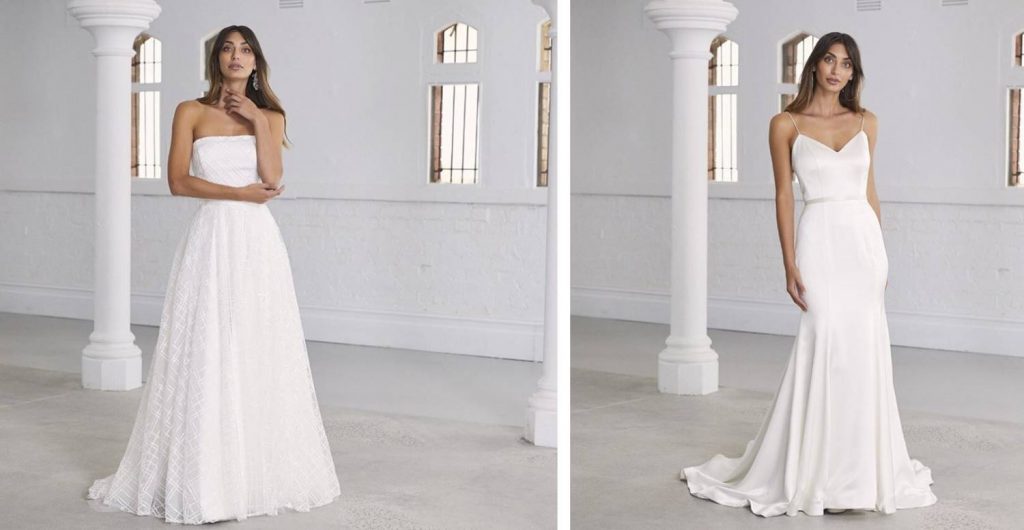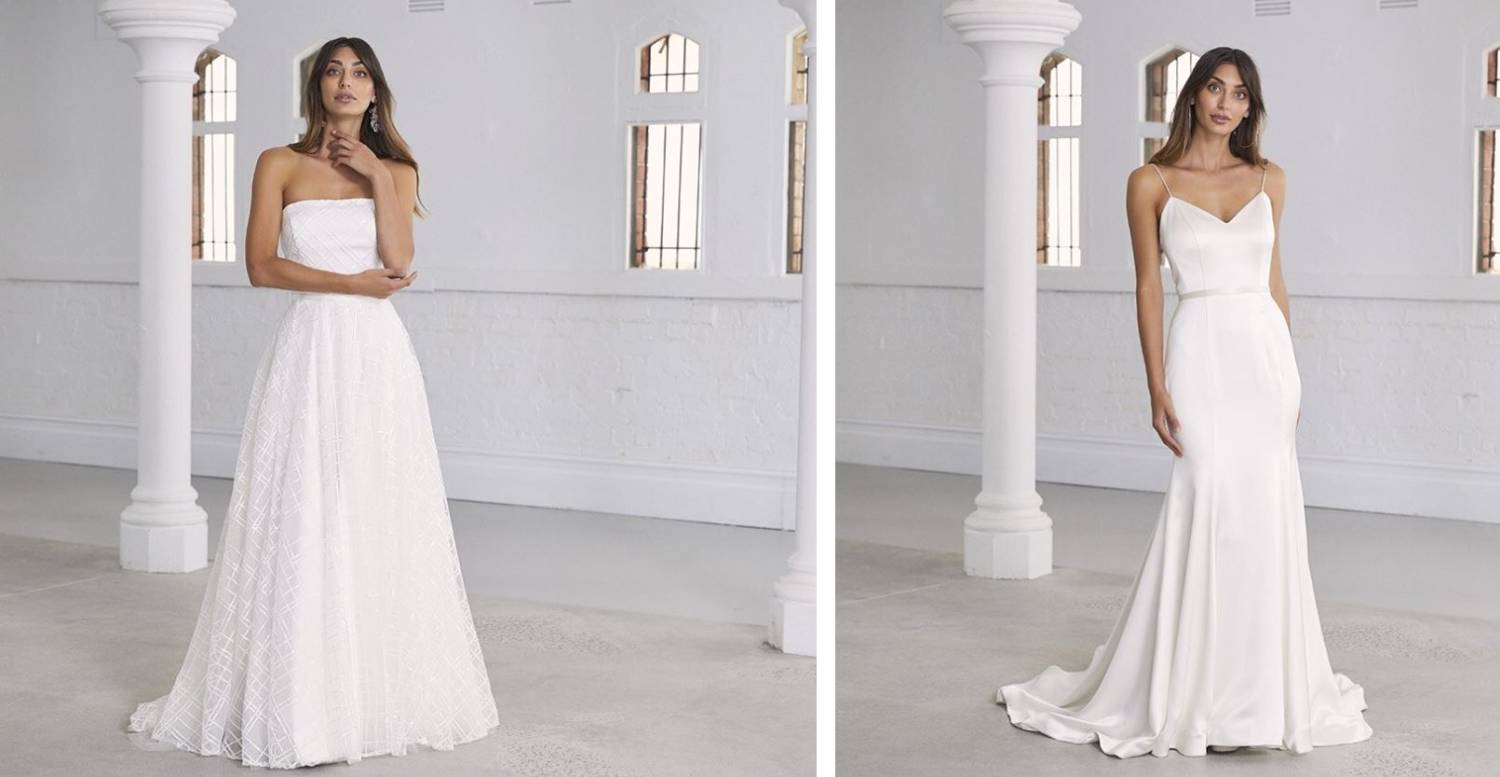 Nifi Bridal - WEdding Dress Shop
57 Portman St, Oakleigh VIC 3166
03 95781925
At Nifi Bridal we have a range of wedding dresses and bridal gowns that offer a timeless elegance. Our experienced bridal consultants work with you to find the perfect wedding dress or gown to suit your style and budget.
Our extensive collection of beautiful bridal dresses represents the very best in design, elegant materials and the finest quality workmanship. All eyes will be on you as you walk down the aisle looking stunning in one of our elegant and sophisticated wedding gowns.
Wedding Promises Bridal Boutique
Shop 4 239-255 High Street (CORNER OF HIGH AND SMITH STREETS), 3337 Melton, Victoria
Wedding Promises have been providing a service for our customers for 10 years. Staff at Wedding Promises have made it a priority to provide our Brides, Bridesmaids and Debutantes with a unique shopping experience. We will help you to select, fit and adorn your gown for your special day it be for your Wedding, Debutante Ball or just a special night out.
With the help of our many suppliers, Wedding Promises provides a substantial range of colours and styles of gowns, all between the sizes of 4 - 36. Also available in-store is our range of flower girl, page boy, communion, confirmation, christening, mother of the bride, after five wear and cocktail gowns.
In addition, we also provide a large range of Bridal Accessories, Professional Alteration and Cleaning service, to ensure your day is perfect.
Together, we have a combined 40 years experience in customer service and Bridal Couture. Please feel free to browse our supplier links and don't hesitate to call us with any queries.


Leah S Designs - Bridal Dress Shop
3/167 Princes Hwy, Hallam VIC 3803
03 95781925
Wedding dresses Melbourne and beyond.
First of all, congratulations on your engagement! This is one of the most exciting times in your life. Off to look at all the wedding dresses Melbourne has to offer. And no doubt you have a to do list that's longer than the aisle you will walk down.
One task that shouldn't be stressful is finding your dream dress. Rest assured, buying your bridal gown at Leah S Designs is a completely different experience.
Our Melbourne bridal shop is no other. Labels that you won't see anywhere else and with a size range from 4 to 38.
No woman is left out no matter what your figure shape or size.
We truly believe we offer the most beautiful, affordable designer gowns in Melbourne and beyond. Also, we believe it's not just about the dress the overall experience is just as important. With a comfortable, nurturing environment and five-star customer service. Get ready to feel like a princess!


Heather Sellick Bridal Couture - Wedding Dress Designs
4 Ti-Tree Court, Kilsyth, Victoria 3137 Australia.
http://www.heathersellick.com.au/
03 95781925
In a career spanning over 30 years, Heather's experience within the Bridal Industry is complete. From designing, creating custom made patterns and making your Wedding dress to specializing in how to remake or alter modern or vintage Wedding dresses for her clients who already have their gown, but need assistance to make the 'fit' perfect…her skills, experience and expertise make her an authority within her field.
Her knowledge is both formal (Graduating with Distinction in "Arts & Fashion", RMIT, 1982) and is backed with experience as a Designer & Patternmaker in Bridal, Formal Wear & Debutantes (having made literally thousands of Gowns), is a Colour & Image Consultant and, in the past, a Trainer (specializing in Women's Body Shape Analysis – Design, Colour, Fit, Fabric and Wardrobe Selection for their particular "figure").
Whilst vastly experienced in many areas of women's fashion over the years, due to her large workload and her love for making every Bride feel and look beautiful & incredible on her wedding day, Heather has narrowed her work exclusively to everything involved with….Wedding dresses.
The secret to a continually successful career has been that she genuinely loves her work, spending quality time, one-on-one, with her clients, aiming wherever possible to meet every one of their needs, regardless of how small or large the request for her assistance may be.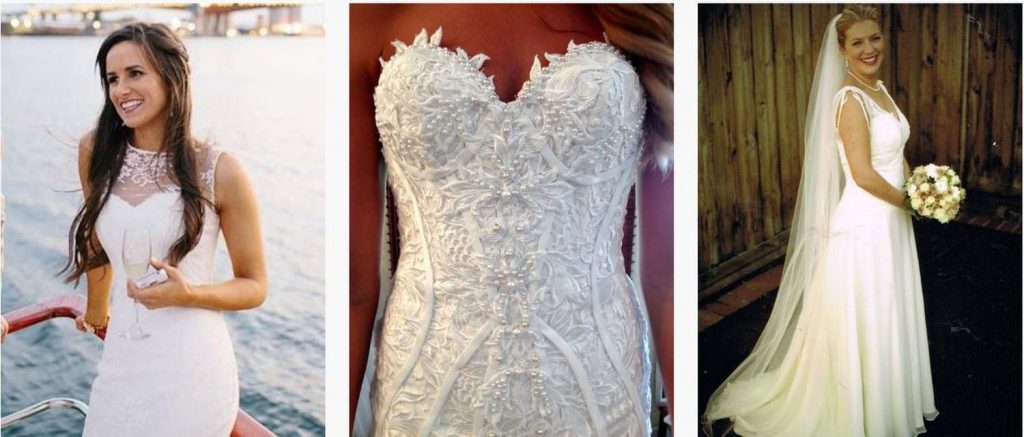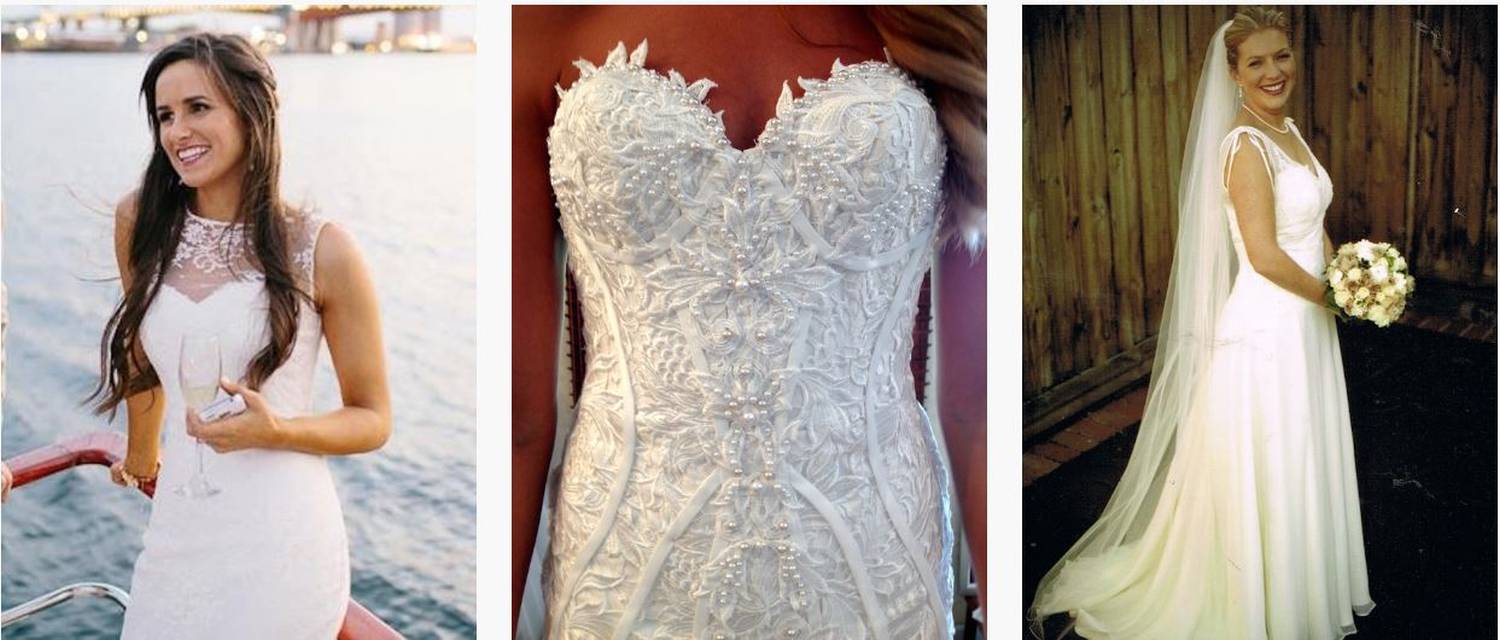 Be A Star Bridal & Alterations - Wedding Dresses
4/1297 Nepean Hwy, Cheltenham VIC 3192
http://www.beastarbridal.com.au/
03 95781925
With over twenty years experience, we have built our reputation on selling ready-to-wear gowns of the highest quality. We carry an extensive collection of bridal and formal gowns, all of which are constructed and shaped to contour the body beautifully and are made from exquisite fabrics. Our highly experienced staff can help find the perfect dress for you.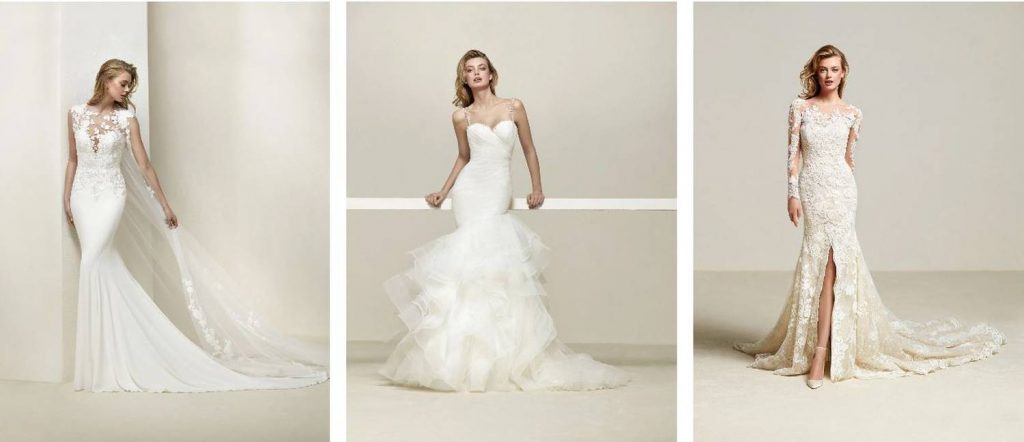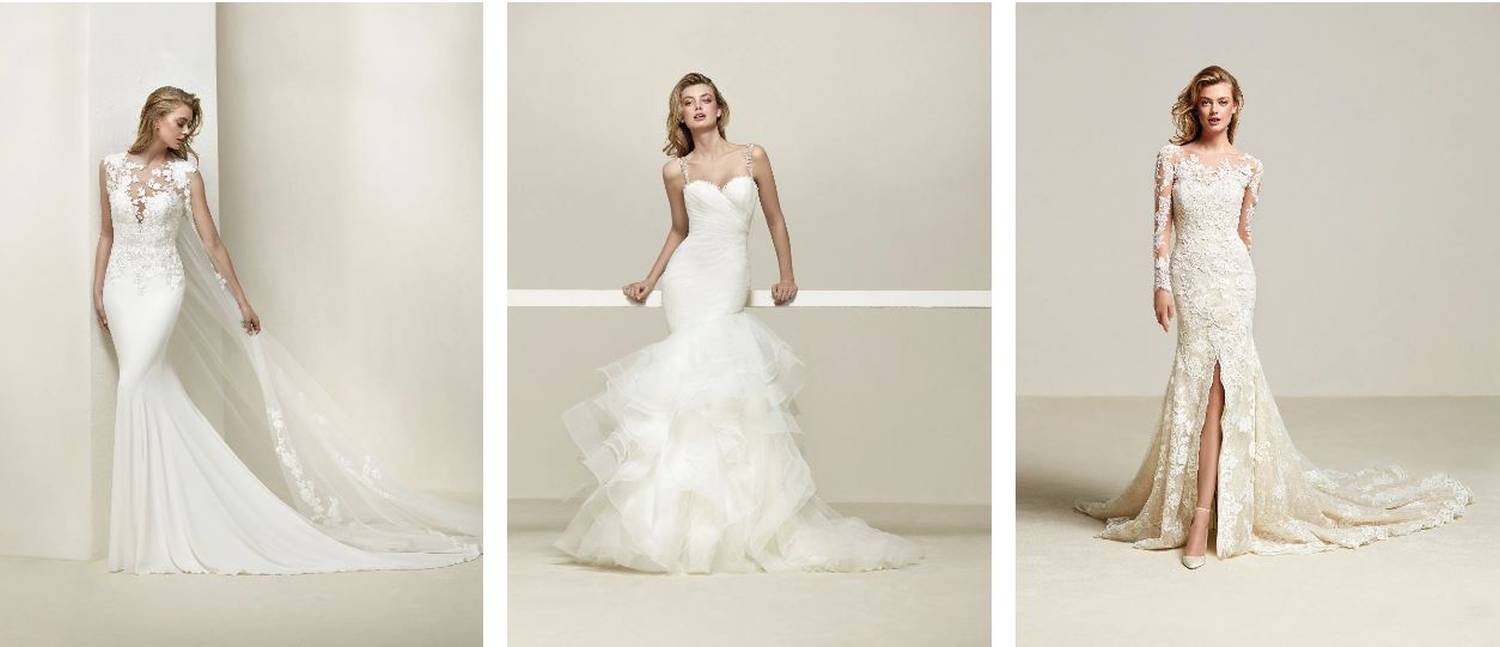 Formal Wear of Melbourne
1191 High St, Armadale VIC 3143
http://www.formalwearofmelbourne.com.au/
03 95781925
Trust Formal Wear of Melbourne to supply you with the best fitting formal suits or dresses you can find in Melbourne. In our Armadale store we stock one of the city's largest range of suits for hire meaning that no matter how tall, short or wide you are, you'll get a suit that just fits. Whether it's a black tie event, school formal, debutante or a wedding, men trust us to make them look sharp and at their best.
At our Wantirna store we specialise in the sale of affordable Women's debutante dresses, bridal gowns, formal dresses and bridesmaids dresses. We keep the range at a price point that allows you to buy a fashionable and reasonably cheap high quality dress by constantly mixing our popular best sellers with new trending styles. Men can also get measured up at this store for a suit which will get dispatched.
Embrace Bridal Boutique
117 Ryrie St, Geelong VIC 3220
http://www.embracebridalboutique.com.au/
03 95781925
Embrace Bridal Boutique Geelong is the shared project of recently married, husband and wife team Paul and Kristy Wynack. Born from a desire to deliver an outstanding bridal service in decadent surrounds, the pair have worked tirelessly to develop their passion project – Embrace Bridal Boutique Geelong. Embrace Bridal is housed in a classic art deco building in Ryrie st Geelong, the space has been meticulously renovated to show case a boutique selection of gowns. Presenting a stunning selection of wedding dresses, each collection has been carefully considered, by Kristy, to ensure both uncompromising quality and an exquisite range of sophisticated, traditional, contemporary, boho and modern chic dresses – we have a dress for every bride. Embrace delivers stunningly beautiful gowns with an experience to match. Come in and meet Kristy and the team – we love showing off our beautiful range of Wedding Dresses, Bridesmaid's Dresses, Bridal Accessories and Jewellery.  Servicing Geelong and the surfcoast, Melbourne and all of regional Victoria.


Werribee House of Brides
275 Heaths Rd, Werribee VIC 3030
http://www.werribeehouseofbrides.com.au/
03 95781925
Werribee House of Brides have been helping brides find their dream gowns for over 11 years. Situated across from Pacific Werribee Shopping Centre, our boutique carries a great range of affordable bridal, debutante, bridesmaid and evening gowns. If you are looking for a store that loves to help you find your dream gown for any occasion, come and visit our bridal boutique.
When you book an appointment with Werribee House of Brides in West Melbourne, we promise you the very best service couples with quality, affordable bridal wear.
Stocking the lastest bridal and formal wear fashions from all over the world, you are sure to find the dress of your dreams with us.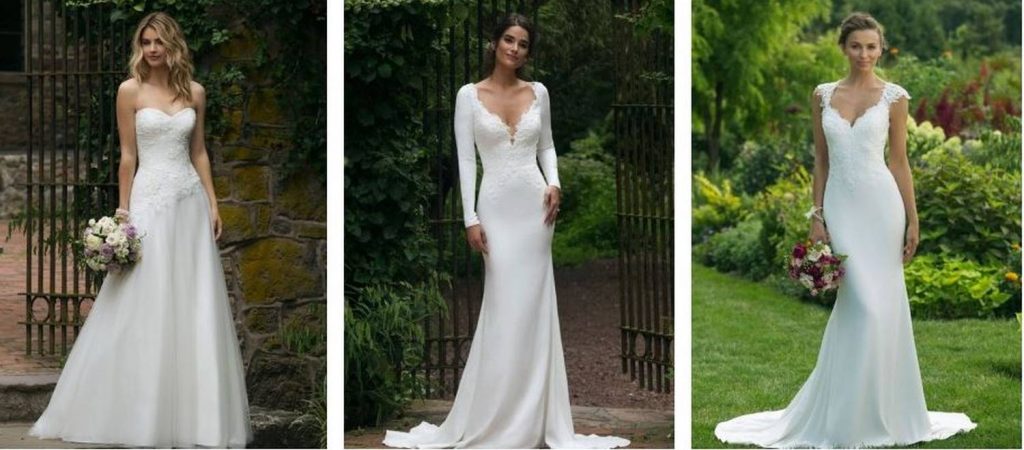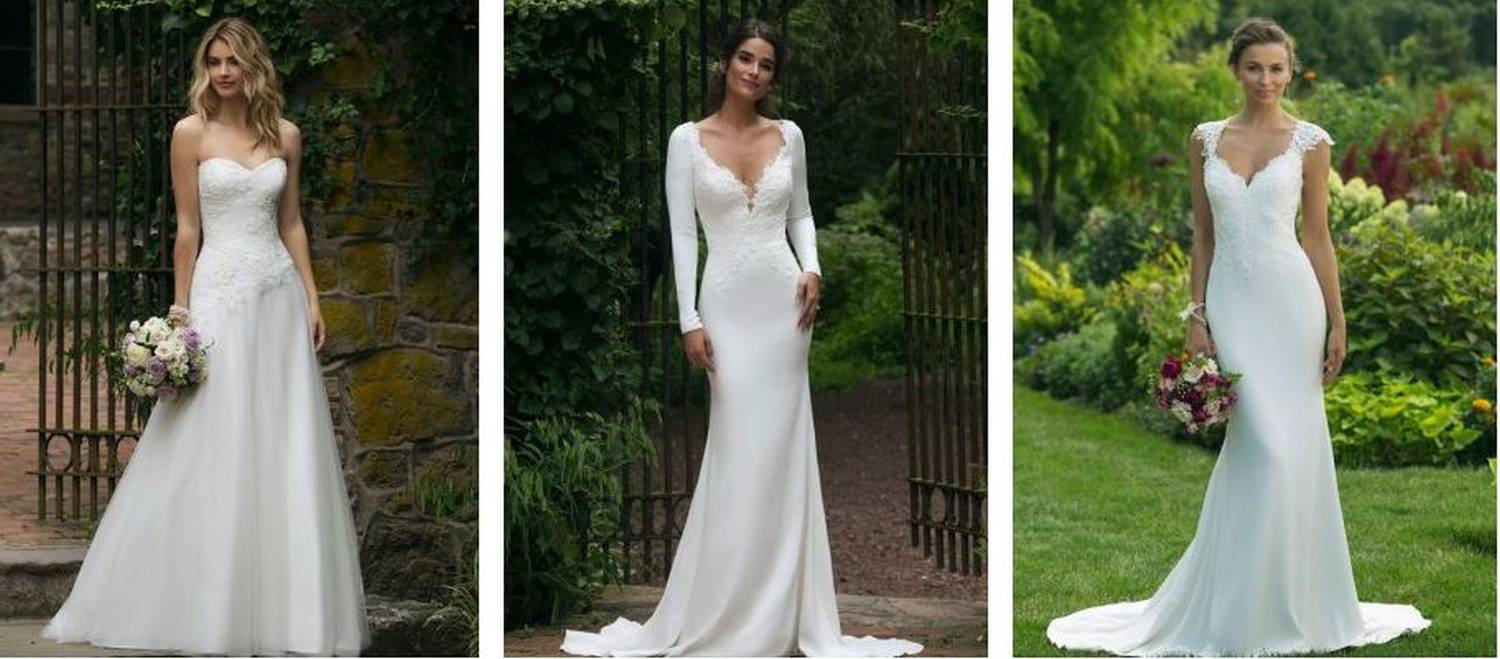 Rose Marry Weddings Pty Ltd
24 St Mangos Ln, Docklands VIC 3008
http://www.rosemarryweddings.com.au/
03 95781925
The wedding dress is not just a married clothing for the bride, it is a dream for every girl. Find your dream with us.
Rose Marry Weddings is focused on wedding dresses and cocktail dresses for your special day. All dresses are handmade by our professional dressmakers.
We are trying to provide unique dresses that make you be the only one on your big day. The best quality with the lowest price won't make you regret.
At Rose Marry Weddings, you can buy or hire a wedding dress with a beautiful price, we provide a private measurement for those clients who are buying a wedding dress, this allows the dress 100% fit you.
We also provide customization service that you can make own changes to our design, just tell us your idea and we will make it true.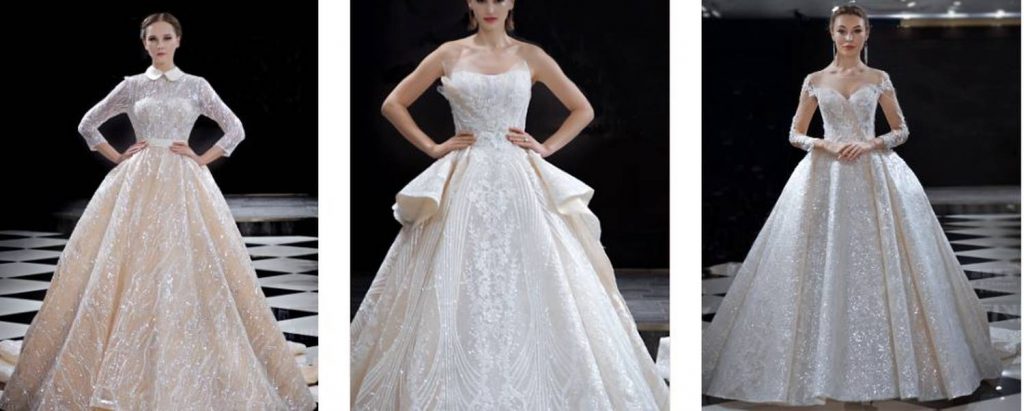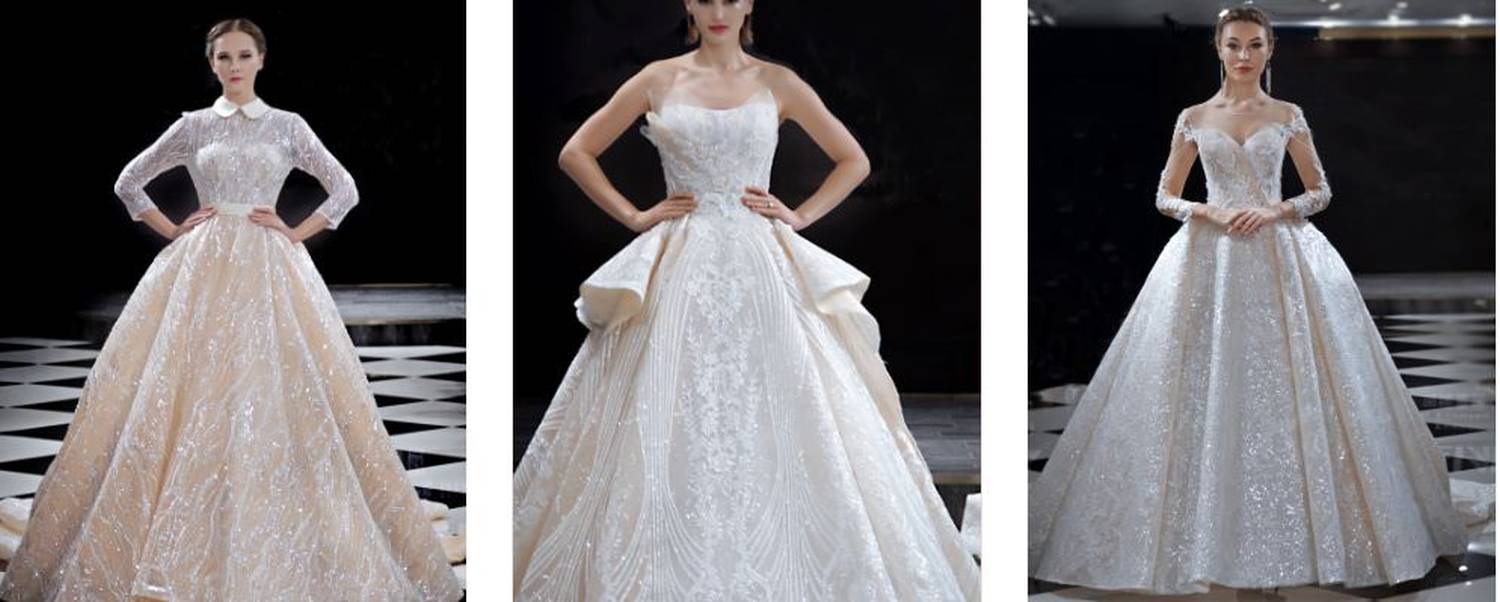 Plus Size Perfection Bridal
3/167 Princes Hwy, Hallam VIC 3803
http://www.plussizeweddingdresses.com.au/
03 95781925
Fairytales do come true dream plus size wedding dresses and deb dresses everywhere in our Melbourne bridal shop. Perfection bridal is a plus size bride specialist a wonderland of wedding dresses and wedding accessories.
We understand that not everybody's body is the same. And that you need to try a gown on in the right size to see where it sits on your body.
Plus Size Perfection Bridal dresses are made for brides who want their bridal gown to be on trend with the latest fashion. But do not want the excessively expensive price tag that normally goes with it. Affordable wedding  gowns and deb dresses starting at only $399.
Beautiful wedding dresses 16-32 in store to try on
Perfection bridal employ a fully trained staff of designers, dressmakers and stylists. Who can help you put together an all over look to suit your figure and sense of style. Our wedding gowns include "The Magic Corset", our own invention for shaping the gown to give you the shape you've dreamed of. Whilst at the same time creating the illusion of loosing at least 2 dress sizes smaller. Camouflaging flaws, & accentuating assets. Some designs are long sleeve wedding dresses if you would like your arms covered.
Bridal veils
Designed and manufactured in our Melbourne bridal shop. Many affordable bridal veils in stock. Or you are welcome to design your own and we will make it for you. All colours available white, ivory, latte also matches for blush wedding dresses.
Even the ever popular and timeless lace wedding dress veil. Trimmed with luxurious bridal laces. And can be made in any length from a short veil length to a cathedral veil length.
Getting Married next week and don't have a wedding dress yet?
Don't stress! We carry a huge range of off the rack bridal dresses many sizes & styles in stock right now so you can choose your gown and take it with you there and then. Prices starting at only $399
We are proud to stock one of the biggest range of  larger marriage dresses in Australia.
But don't forget we also stock corsets and strapless bra's up to a g cup. Control top plus size petticoats for hire or purchase. Jewellery to compliment your gown also white and ivory wedding shoes from 6 right up to 13. And larger fit garters for the bride to be.
Our talented stylists can help you not only choose the perfect gown. But also help you put together all your bridal accessories. Giving you an over all perfect look for your special day.
Wedding jewellery
Whats new. Now in store these stunning wedding earrings. A truly unique piece of wedding jewellery.
You've chosen the perfect wedding dress but you cant find a wedding necklace or bracelet to fit perfectly.
So Perfection bridal and Leah S Designs has designed a range of wedding jewellery that can be adjusted to fit you perfectly.
Ready to wear plus size wedding dresses
Our designers use the latest trends in fabrics, laces and designs. Bringing you an extensive range of bridal dresses that are breathtakingly beautiful.
We are passionate about every last gown that we design and create. They are all a labor of love right down to the choice of the smallest bead or button. Our gowns are not just designed for one magical day but a wonderful lifetime memory. Dresses for brides designed for curvy fashion conscious Brides. Enjoy your shopping experience.


Charli Couture
2/260 Dorset Sq, Boronia, Vic 3155
03 95781925
Our beautifully tailored wedding dresses will guarantee to leave an ever lasting impression for you and your guests. All there's left to do is be the most stunning bride in your special night.
Charli Couture is a Melbourne based Couture who specialises in bridal, bridesmaids, debutante and evening dresses.
Our dresses are 100% custom made by Charli Couture. The philosophy behind Charli Couture is to personalise our designs and create the highest quality dresses to bring out the most beautiful you with the smallest
Designer Bridal House
2/1127 High St, Armadale VIC 3143
http://www.designerbridalhouse.com.au/
03 95781925
Step into a store filled with gorgeous and luxurious ready-to-wear wedding dresses sourced from renowned designers from all over the world and brought to Melbourne for our beautiful brides to be.
We look after brides in all shapes including plus size, we will find you the perfect gown to flatter your figure. All gowns can be altered in a way to suit every bride. From changing the neckline or sleeves, adding beads and crystals, removing straps etc. With the most elegant collection of wedding dresses in Armadale, we won't stop until we find the most perfect gown for one of the most important day of a girl's life!


Luv Bridal & Formal - Designer Direct
714 Mt Alexander Rd, Moonee Ponds VIC 3039
https://luvbridal.com.au/outlet/melbourne-showroom/
03 95781925
Congratulations
You're engaged
You've got the man… you've got the ring… you're now a bride-to- be!
Planning a wedding can be overwhelming and sometimes a little stressful – so many choices… so many decisions. Amongst the chaos, you should expect your bridal gown shopping experience to be a treasured highlight. Seeing yourself in that gown that perfectly fits your wedding vision, should be an unforgettable once-in- a-lifetime moment. It should be exciting, special, fun, full of emotion and experienced with those you love most. Most of all…it should be all about you.You are a bride. You are beautiful, determined and deserving of a perfect beginning to your happily after. Most of all, you are unique. Your perfect bridal gown will reflect your inner individuality and exclusively designed fairytale.
Your bridal gown shopping experience should be as unique and unforgettable as you are. Creating that unforgettable experience for you is what drives us. You're what we do… You're who we are… You're the star of our show. When you visit one of our nine showrooms, you can expect to be embraced with 40 years of bridal experience. We house bridal gowns by the best designers the world has to offer, catering for lovers of timelessly elegant designs to embracers of modern cutting-edge fashion. Our Bridal Stylists are chosen for their experience, knowledge and most of all, their ability to give you a bridal gown shopping experience that will become a cherished memory.
We are Luv Bridal… and we are all about you.
Luv Bridal has been part of the Australian bridal landscape since 2009 and brings to the industry over 40 years of experience. With 9 stores nationwide and 3 in the USA Luv understands what it takes to make the day of your dreams come true.
Our directors hand pick the worlds leading bridal designers to offer exclusive collections directly to our Australian showrooms. Due to this passion, we are able to offer designers such as Pronovias, St. Patrick, Mia Solano, Madi Lane and more!
We pride ourselves on offering international designer gowns at the perfect price. Our directors are passionate about offering a quality, made-to-order gown at a price affordable for the modern day bride. Our designer gowns are priced from $499-$5000!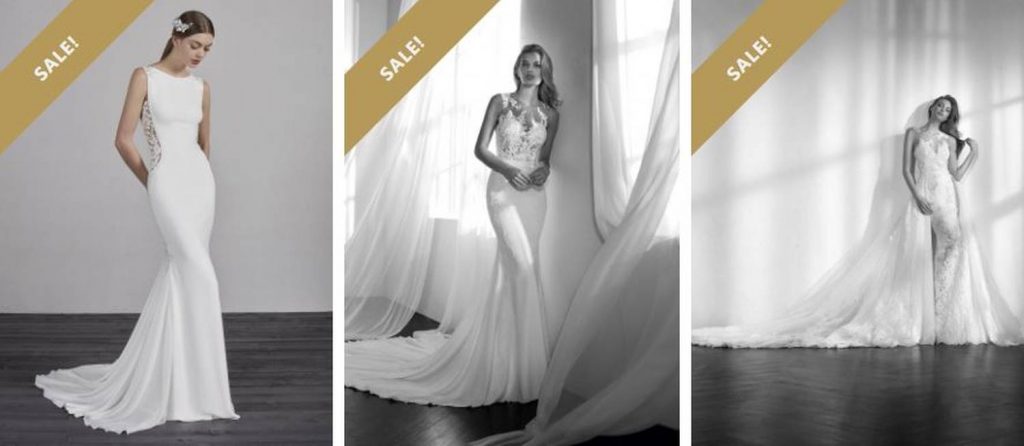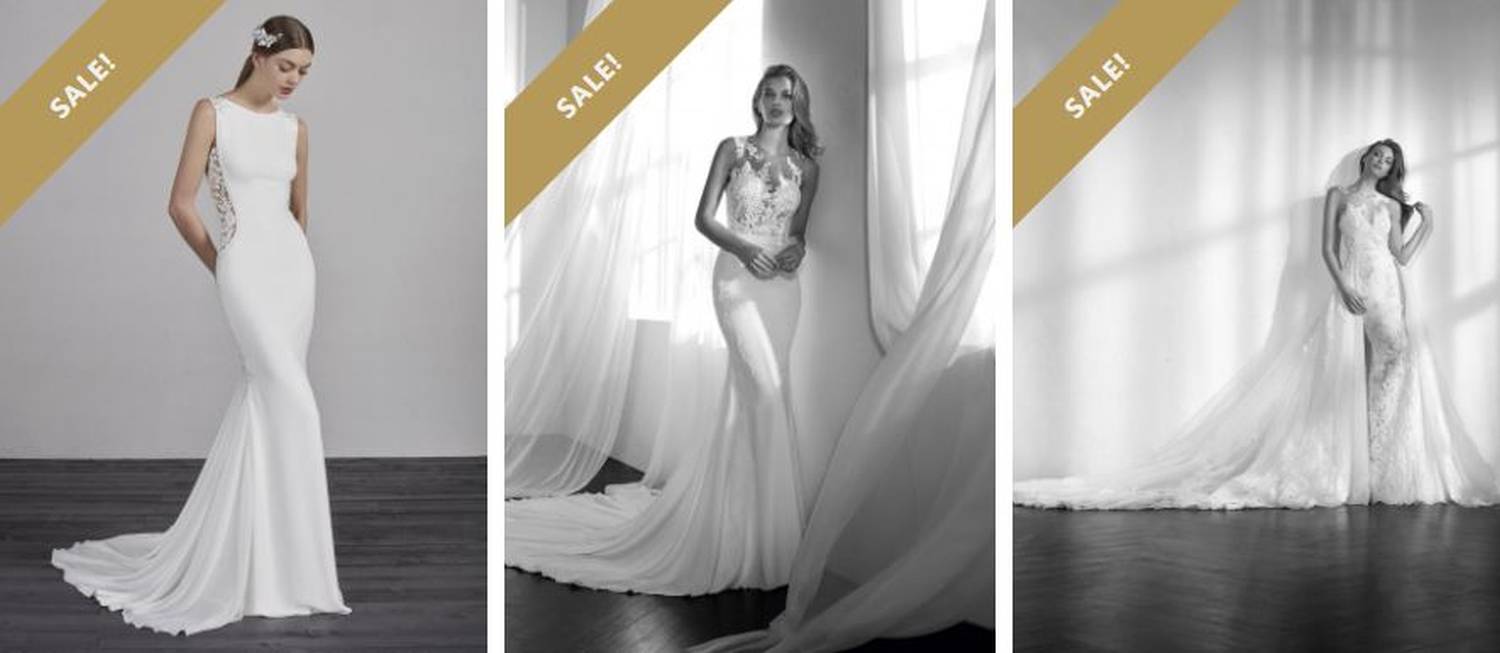 Holly Butler
4 Hawke Street, Parkdale, Melbourne, AUSTRALIA, 3195
03 95781925
We exist to bring Love, Joy and Beauty to women through the magic of couture.
Couture encourages you to see that you, as an individual, are beautiful. Through customised fit to compliment your body shape and customised design to celebrate your personal style. Holly Butler brings it to reality
Growing up, Holly always had a love of clothes. After constantly changing into different outfits multiple times a day, she found what she wore meant to her – how she felt empowered, graceful and accomplished with an outfit. We have a passion to help individual women see the truth that we are all beautiful and that it's through how we see ourselves that makes it clear.
Before starting her own label, Holly had worked alongside some of Melbourne's great industry professions to help couture come to life for the likes of Meagan Gale, Scherri Briggs and Brooke Hogan.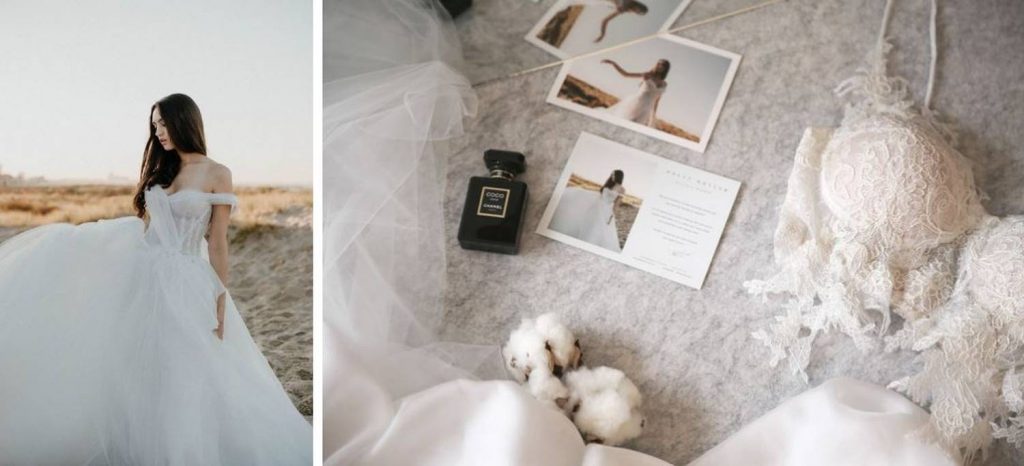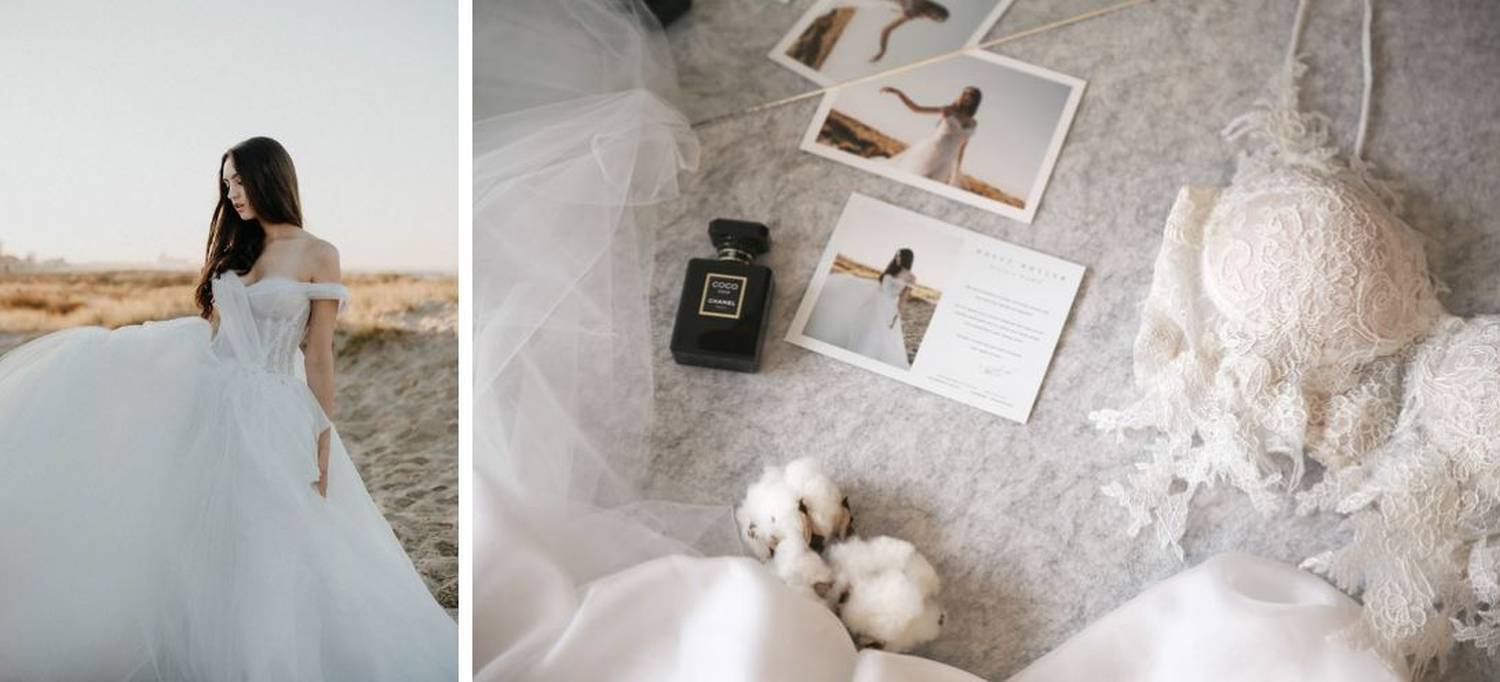 Eternal Weddings
1/480 Riversdale Rd, Hawthorn East VIC 3123
https://eternalweddings.com.au/
03 95781925
Choosing the best wedding gown is one of the most important decisions a bride has to make when planning her big day. At Eternal Weddings, we encourage our brides to bring along the most important people in their lives, mothers, future mothers-in-law, sisters, friends, bridesmaids, to help them with this momentous decision. Every bride wants to look her very best on her wedding day, so it's crucial that she has the people around her that will be honest in what suits her.
We understand it can be difficult trying to find the best gown and know finding where to start can be one of the biggest challenges a bride can face. At Eternal Weddings we understand every bride is unique in her shape and size and are experts in finding the right dress to suit every figure, whether it be tall, petite, curvaceous or slim.
Eternal Weddings knows that there are many brides that come to see us not really sure of what they are wanting. If that is you then don't panic. You are not alone.  We will always guide and help you to find that perfect wedding gown. Often it is a style that you may never have considered.  We encourage our brides to try all styles of gowns on as it will help in the process of elimination, that is, discovering which gowns don't suit you or that you simply don't like will make the selection or your perfect gown easier.  Only then will you truly know that you have chosen the perfect wedding gown for you.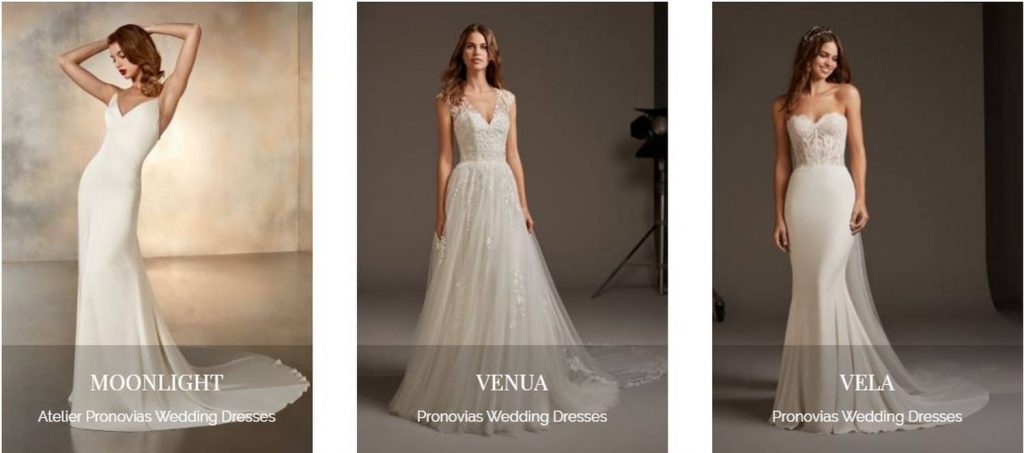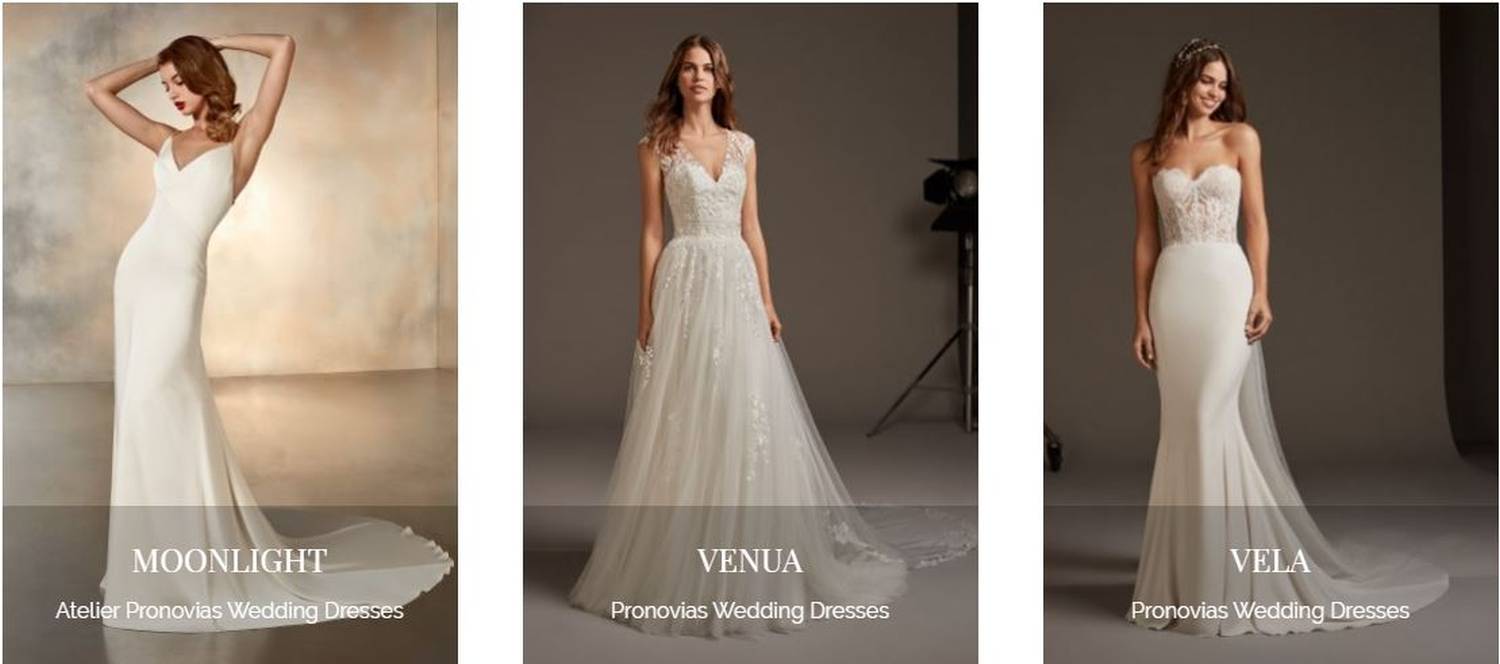 L'Amour Bridal Boutique
2 Murray Pl, Ringwood VIC 3134
http://www.lamourbridalboutique.com.au/
03 95781925
One of Victoria's finest wedding suppliers, L'Amour Bridal Boutique was honoured at the 2016 Annual Bridal Industry Awards held at the fabulous Leonda on the Yarra on Tuesday the 16th of May 2016. The Chairman of the ABIA, Mr John O' Meara congratulated L'Amour Bridal Boutique on their achievement as a Winner of the Retail Bridal Gown category.
If you are looking for good old fashion service, in a relaxed environment and a great selection to choose from at very competitive prices. Our boutique is located in a quite residential area with easy parking (Map 61 G 3).
All alterations are of best quality and are done in house. Please feel free to email or call us with any query you may have about our products and we will be more than happy to help.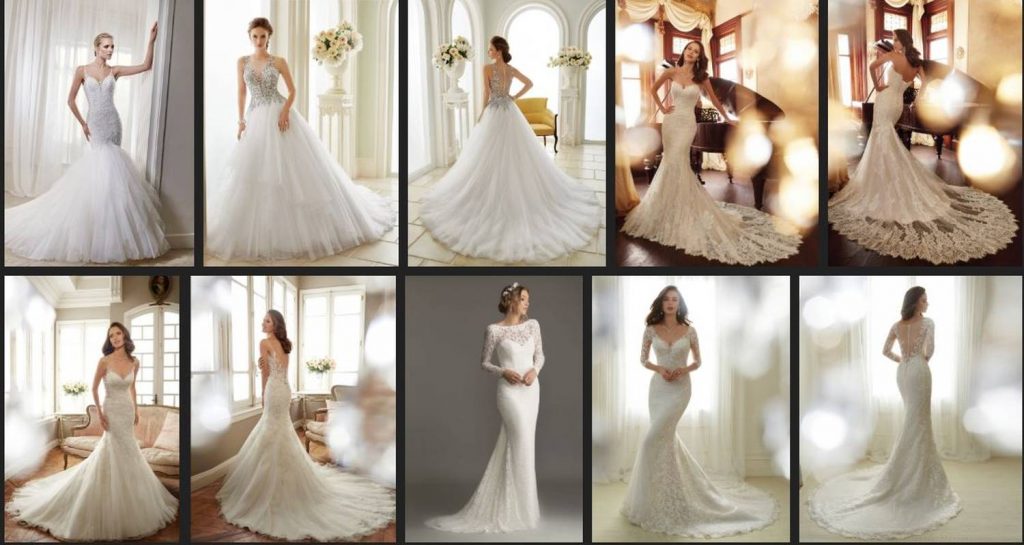 Mori Lee
Australia Wide
03 95781925
Sometimes life turns out to be just the fairytale we've been dreaming about. We want you to find a wedding dress that's as enchanting as the love you've found. With our wide variety of wedding gown collections, Morilee by Madeline Gardner has the dream wedding dress for each and every bride. Read More
Beginning with our classic Morilee collection, lose yourself in our traditionally stunning wedding gowns. Consider our Blu collection if you're today's modern girl looking for the extra wow factor. Our full figured brides will love our Julietta collection with its glamorous and chic designer wedding dresses to flatter each and every curve. For our relaxed gals, you will gush over our Voyagé collection, with its boho and beachy vibes.
Let's make sure when the clock strikes midnight, you feel and look like Cinderella in your wedding dress.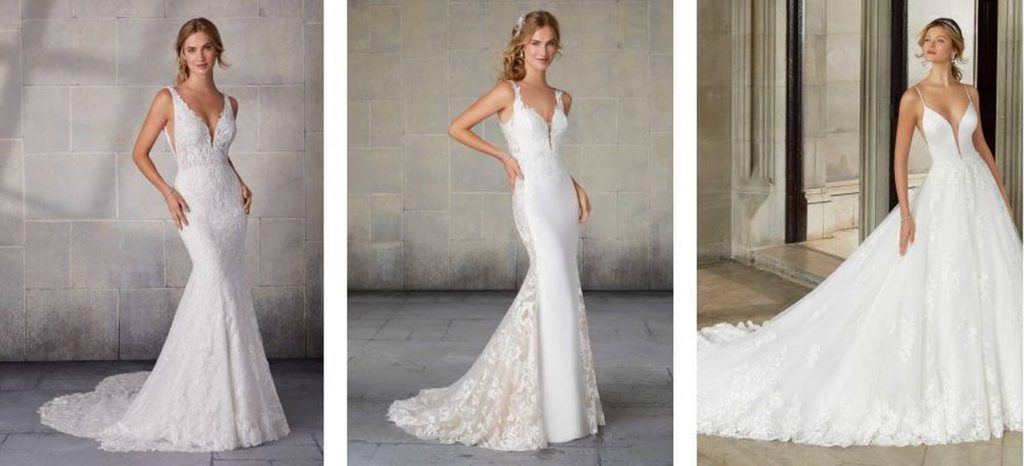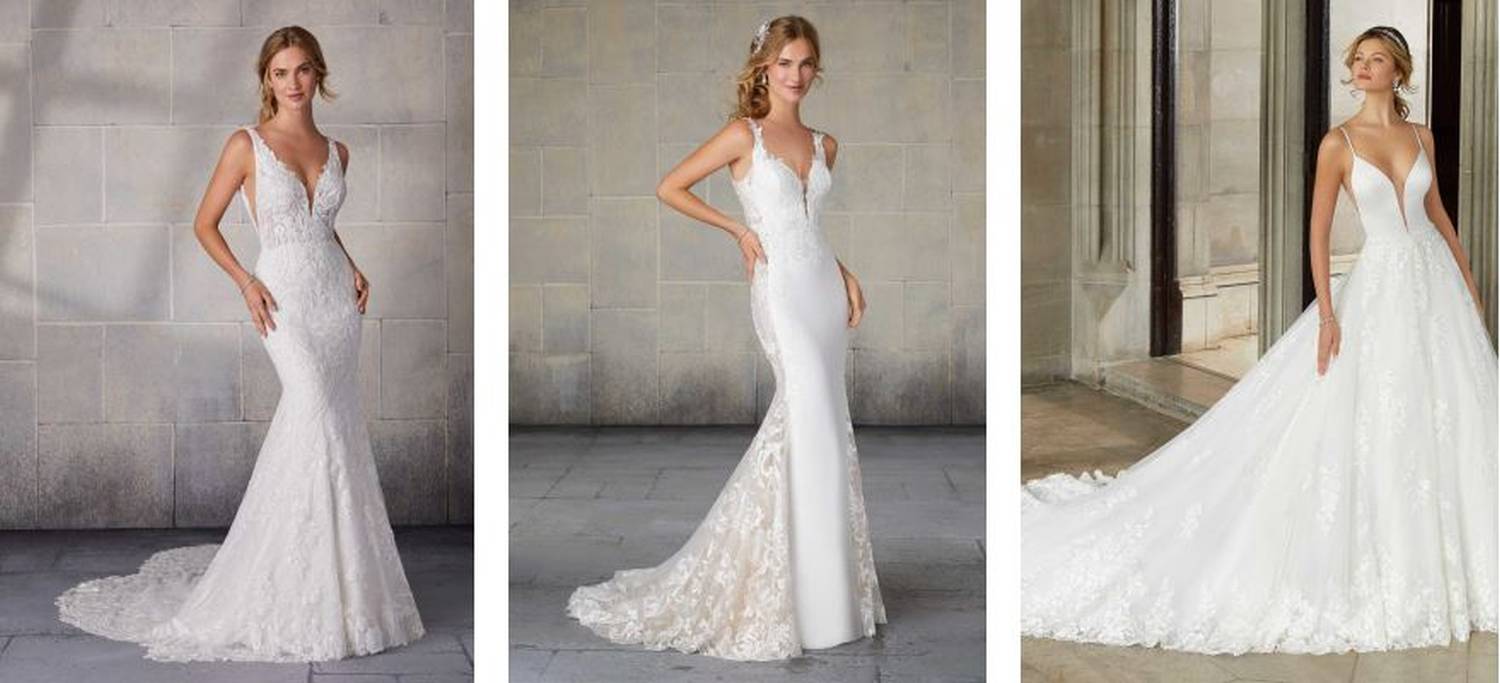 Andy Truong
Studio 3/222 Johnston St, Collingwood 3066
03 95781925
Andy Truong is a philanthropic fashion designer, of Vietnamese heritage, from Sydney, Australia. Born in 1996, he moved to Melbourne, Australia in 2006 at the age of 10 with his mother.
While attending Kew High School, in 2012, Andy made his debut at Melbourne Spring Fashion Week presenting his Spring/Summer collection and becoming known as 'Australia's Youngest Fashion Designer' at the tender age of 15.
After many accolades, press & media attention, he returned to show at fashion week again, twice. The first at FRED HATES FASHION during MSFW in 2013, and the second at THE FUTURE RUNWAY at the Virgin Australia Melbourne Fashion Festival in 2014.
During his final years in high school, Andy was offered a scholarship to study design at Kangan Institute, honing his design skills.
After graduating high school, Andy took a gap year where he worked as Personal Stylist at MYER. Gaining invaluable insight into the inner workings of a woman's mind while shopping, he learned all about what women want, need and enjoy about the experience of shopping for clothing.
Since his gap year, Andy has studied a Bachelor's of Fashion Design at the prestigious Royal Melbourne Institute of Technology.
In 2018, Andy opened his couture atelier in the fashion heart of Melbourne; Collingwood. There he creates contemporary bridal and evening wear for women and men.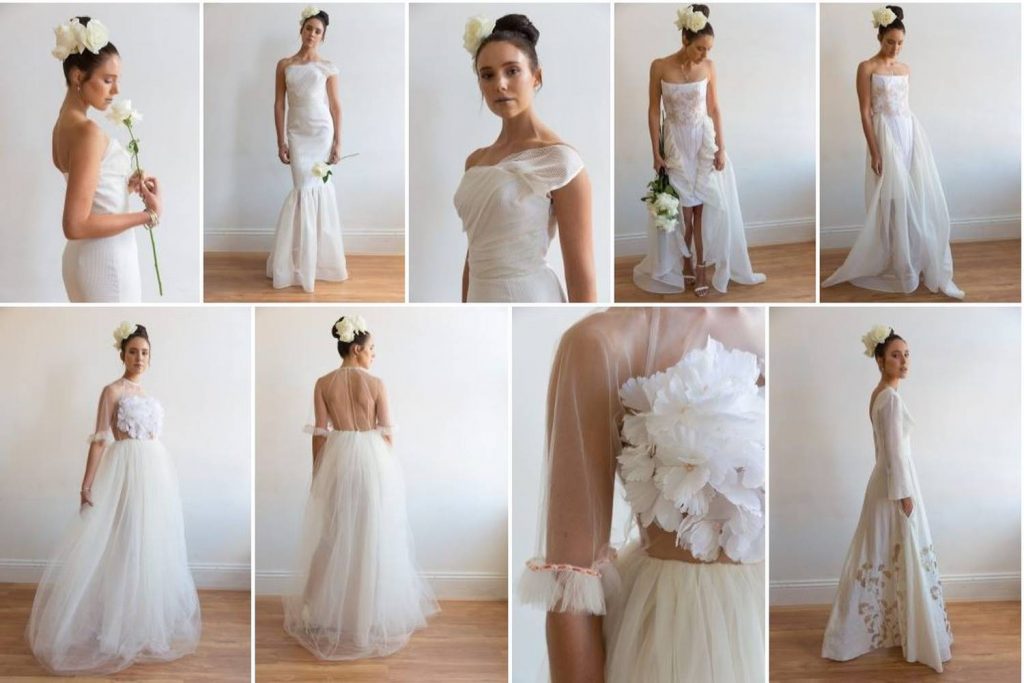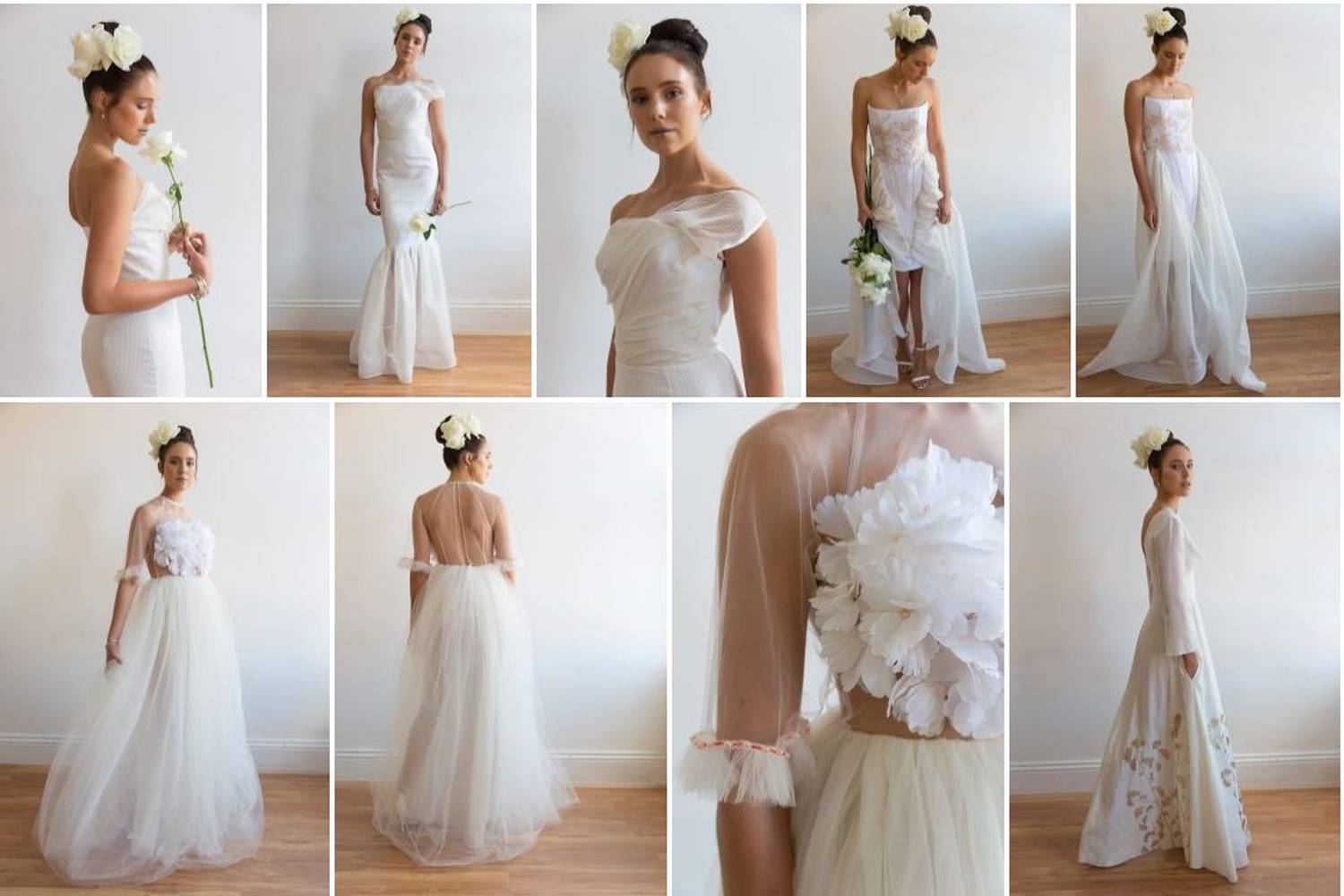 Brides Of Melbourne
1267 Nepean Hwy, Cheltenham VIC 3129
263 Keilor Road, Essendon North VIC 3041
https://bridesofmelbourne.com.au/
03 95781925
Over 20 Years Serving Brides in Melbourne – NOW IN TWO  LOCATIONS!
Brides of Melbourne first opened its doors in September 1993 and continues to impress hundreds of brides every year as Melbourne's premier bridal emporium. Two beautiful locations- Cheltenham and North Essendon will cater to Brides on both sides of the City.
Our Bridal Showrooms
Brides of Melbourne – Cheltenham
When you visit our stunning (and huge!) Showroom in Cheltenham, you are treated to hundreds of latest-style wedding dresses from the best designers and labels Australia has to offer. This means you can shop in the utmost comfort for 'the dress', 'the one' – your dream wedding Gown.
Brides of Melbourne – Essendon North
Our newest Brides of Melbourne Store in Essendon North stocks the latest in wedding dresses, Bridesmaids and Evening Gowns.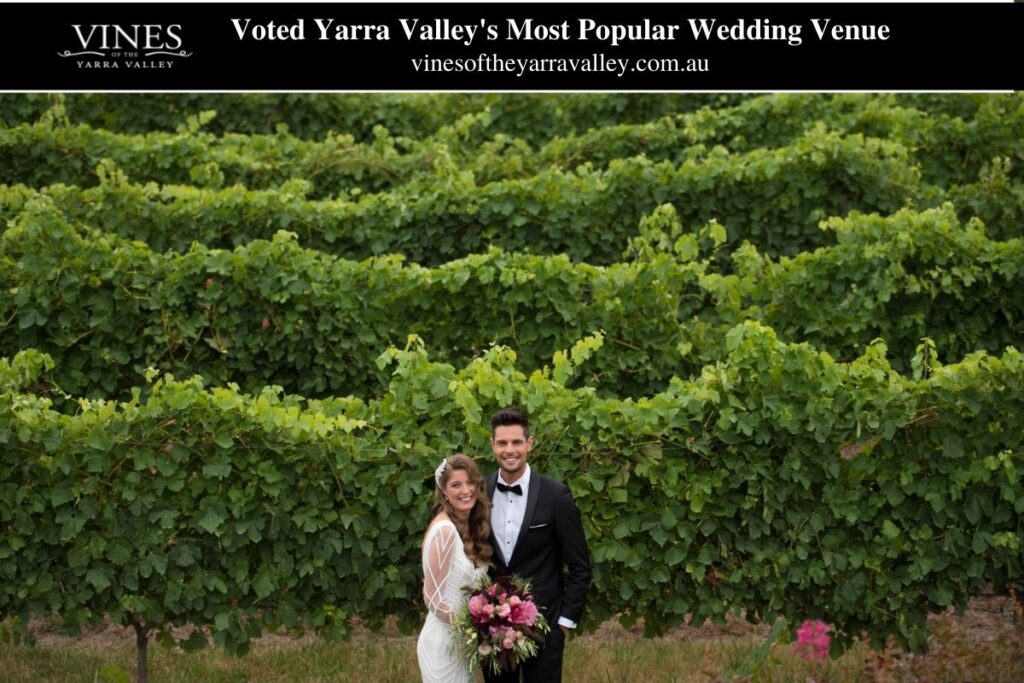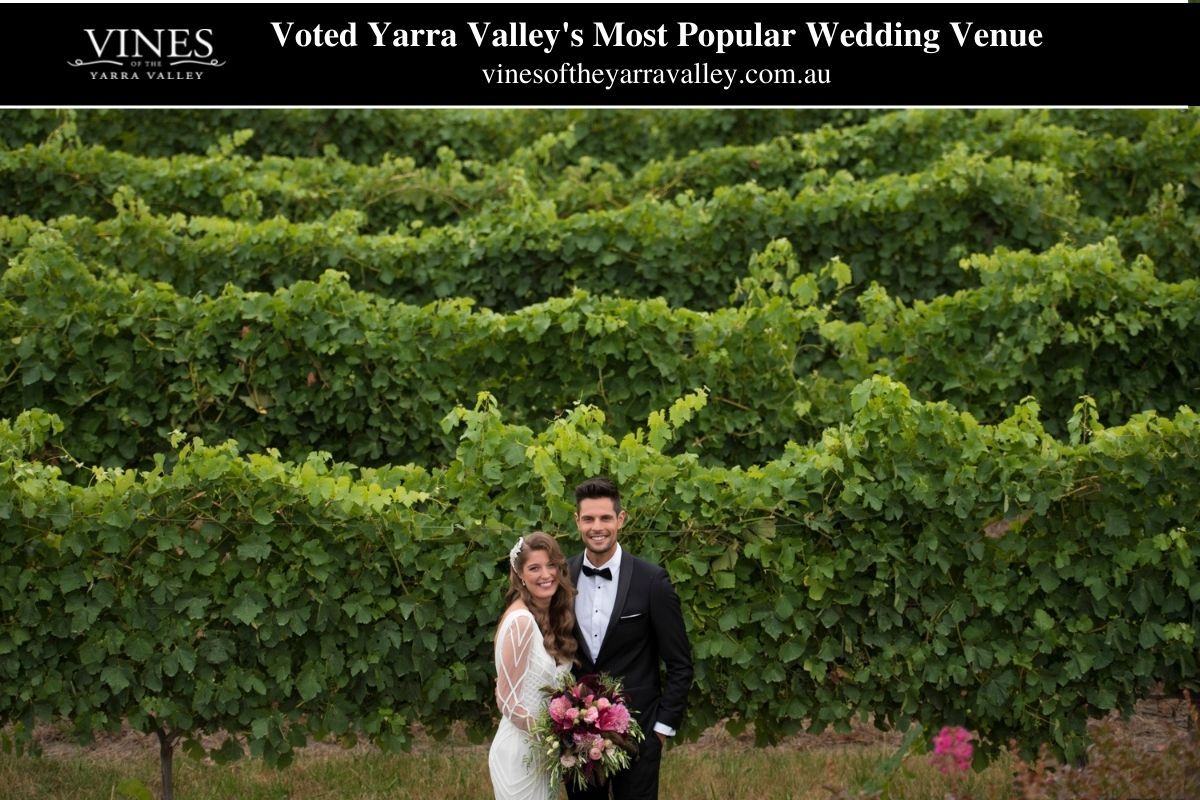 Our Wedding Dresses
Our talented and experienced buyers carefully select our range of wedding dresses by looking for beautiful fabrics and soft colours, gown weights that suit Australia's climate, both trend-setting styles as well as traditional full wedding gowns.
Some of the brilliant designers chosen for their beautiful wedding dresses and quality workmanship include Allure Bridals, Brides by Mancini, Casablanca and many more.
A Bit of Bling
Brides of Melbourne stock a wide variety of beautiful accessories, adding that 'bit of bling' to your overall look to make you shine. Our accessory range includes everything from veils, petticoats and shrugs to tiaras, necklaces, bracelets and earrings.
Our Customers
Our philosophy at Brides of Melbourne is to specialise in one area and do it impeccably. Our business is bridal gowns and brides are our customers.  Brides are our business and we excel at it. So if you are looking for customer service and quality that every bride deserves then look no further than Brides of Melbourne.
Interstate & Overseas Customers
Just because we are Brides of Melbourne, doesn't mean we don't cater to interstate & overseas customers as well! We serve dozens of customers from all around Australia (and the world!) every week. Quite often brides-to-be shop with us while holidaying in Melbourne and the rest is taken care of remotely using registered post or couriers to deliver your precious wedding dresses to places outside of Melbourne.


Fairytales Bridal Boutique
343-345 Ascot Vale Road Moonee Ponds
426 Whitehorse Road Nunawading
https://www.fairytalesbridal.com.au/
03 95781925
Fairytales Bridal Boutique has been serving the community for over 30 years, establishing itself as one of the most "must see, must visit" bridal boutiques in Melbourne.
You will always be guaranteed the very best in quality gowns, accessories and service.
At Fairytales Bridal Boutique we pride ourselves on stocking a wide range of designers, styles and sizes to please every bride to be. We also offer the best in-house alteration services making the entire process of finding your dream dress an ease. There really is no better place to say yes to the dress than Fairytales Bridal Boutique.
- Appointments
- Flexible Layby
- In-House Alterations
- Finishing Touches
At Fairytales Bridal Boutique we pride ourselves on stocking a wide range of designers, styles and sizes to please every bride to be. We also offer the best in-house alteration services making the entire process of finding your dream dress an ease. There really is no better place to say yes to the dress than Fairytales Bridal Boutique.


Brides of Brunswick
525 Sydney Rd, Brunswick VIC 3056
http://www.bridesofbrunswick.com/
03 95781925
Brides of Brunswick has been in bridal shop since we opened in 2015. Our goal is to provide both a superior customer experience and tremendous value for our customers.
Our staffs has over 20 years of experience in Bridal Gowns and is passionate about exceeding your expectations.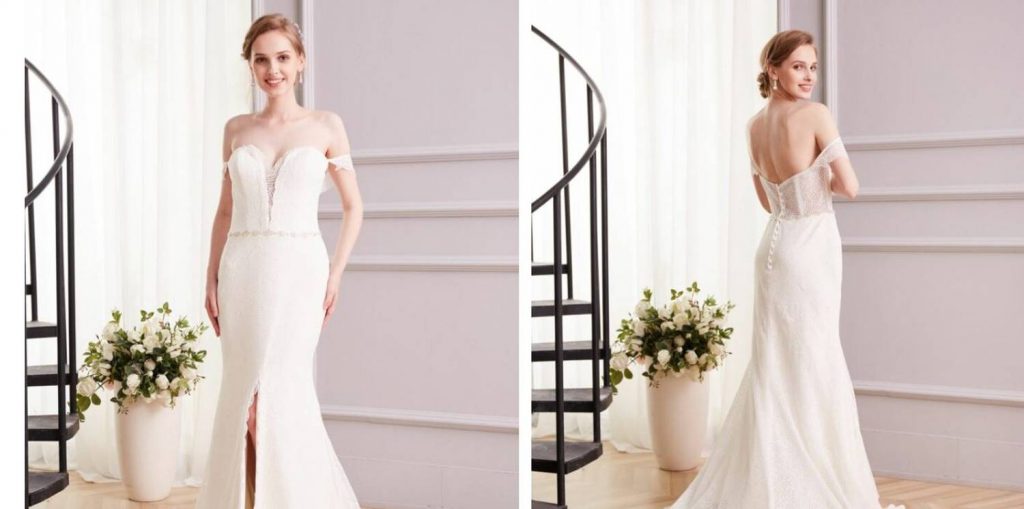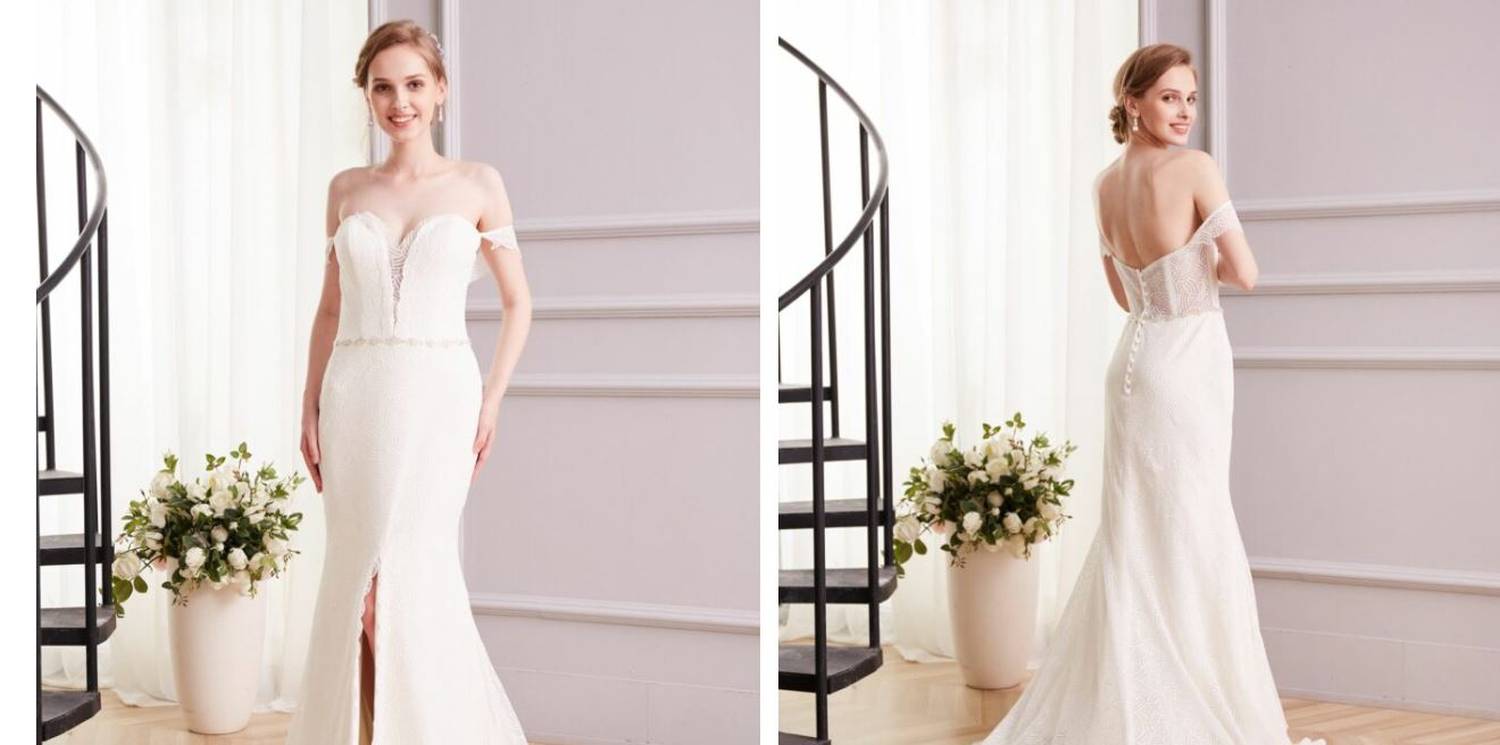 Bluebell Bridal
1/141 Flinders Ln, Melbourne VIC 3000
http://www.bluebellbridal.com/
03 95781925
Bluebell Bridal is an exquisite bridal salon that is situated in the heart of Australia's most fashionable city: Melbourne.  Located in the Paris Quarter of Flinders Lane we stock exclusive designers and incredible gowns for the modern bride that you won't find anywhere else. Awarded 3 years running for our 5 star service,  A must visit salon!


Jennifer Wu Australia
481 Sydney Rd, Brunswick, Victoria, 3056
Jannifer Wu is one of the premier providers of custom made wedding dresses in Melbourne. We utilise beautiful fabrics and gorgeous embellished trims combined with savvy and precise technical skills to create stunning designer wedding dresses.
The Jannifer Wu collection consists of:
Sweetheart neckline wedding dresses
Vintage wedding dresses
French lace wedding dresses
Fishtail wedding dresses
Off the shoulder wedding dresses
Long sleeve wedding dresses
Strapless wedding dresses
Our high-end couture wedding dresses are made to order, and we endeavour to celebrate and flatter the silhouette of each woman, ensuring we highlight her natural curves and lines with fluid fabrics and stylish designs.
A Collection That Embraces You
All our designs are inspired by modern brides and our collection is well known for the finest, modern wedding dresses and affordable, couture wedding dresses throughout Melbourne.
We have a collection that reflects both modern designs and classic interpretations. We can merge and craft a bridal dress that works to all levels, as well as establishes a personal connection with you.
Only the highest quality materials and details are used to ensure that each Jannifer Wu wedding gown is a true work of art.
All our dresses are handmade with love and passion and each wedding dress is a Jannifer Wu masterpiece. Our designers work closely with you to ensure that we can execute your ideas and personality into your wedding dress.
Every Woman Deserves a Special Dress on Her Wedding Day
Jannifer Wu is all about contoured silhouettes that fit a woman's body like a second skin. Luxe satins, soft tulle, beautiful laces and boning is a must for all of our couture wedding gowns and wedding dresses with sleeves.
A Wedding Dress That Reflects Who You Are
CHOOSE YOUR DRESS FROM 2018 COUTURE
Your wedding dress should be a reflection of who you are as a person and as a partner. But it should also make you feel beautiful, comfortable and relaxed when you walk down the aisle. That is what you will get from our collection of bridal dresses.
We will take our time to craft each dress down to its last lace of perfection. Our tailors will focus on creating a bridal dress that is reflective of who you are; combining the features of the dress so that it matches perfectly with your natural beauty.
We Can Make Your Custom Wedding Dress
Our tailors are some of the best bridal designers around and can make almost any wedding dress you can think of. If you cannot find the style you are after in our range, we can take the best bits that you love of one dress, mix it with another to create the perfect bridal dress that fits you. You can chat to us about your custom wedding dress needs.
Boutique Quality Wedding Dresses - We Believe Every Bride Needs to Have an Enjoyable Experience as She Discovers Her Dream Wedding Gown
Jannifer Wu is Australian owned and committed to providing great service. Our affordable wedding dresses are made by our hand-selected tailors and made from the same materials you would expect in more expensive garments.
By Your Side As We Create Your Dream Wedding Dress
By utilising the latest creative techniques, our tailors will be able to craft a wedding dress in your own image - while you are by our side. We will be with you every step of the way, listening to your creative designs, understanding your emotional connection and providing you with crafting advice. Together, we will design and craft your dream wedding dress.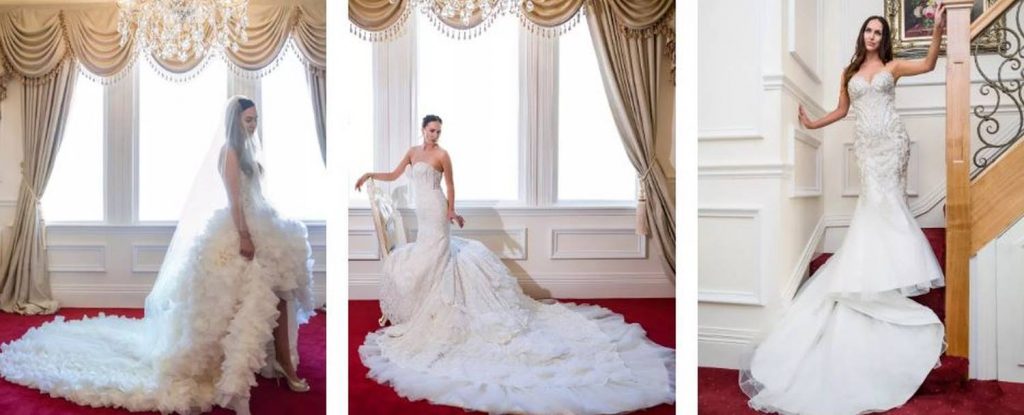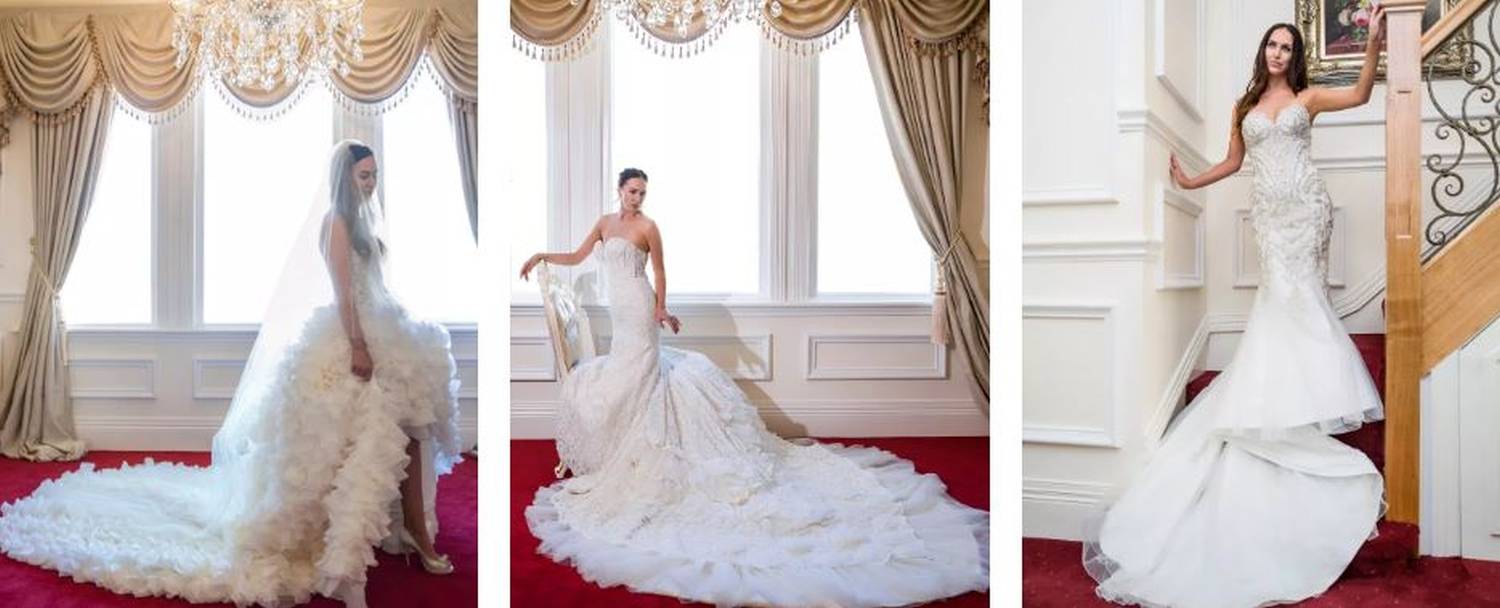 Pretty Woman Bridal Wear
http://www.prettywomanbridalwear.com.au/Bridalwear_Croydon_Melbourne.htm
03 95781925
Specialising in Bridalwear, Bridesmaids Dresses and Debutante wear, Pretty Woman Bridalwear are situated in picturesque Croydon, in Melbourne's Eastern Suburbs.
Pretty Woman is the flagship store for some of America's and Europe's Leading Bridal Designers. We stock Sophia Tolli, Enchanting and Drew Valentine. The Crux collection which is young, modern and affordable. Moir Collection which has delicate embroidery and beading, and the Veromia Collection which is created by some of the world's most innovative bridal designers.
Our young, dynamic team at Pretty Woman Bridalwear will assist in helping you choose the right gown in friendly, relaxed and comfortable surroundings.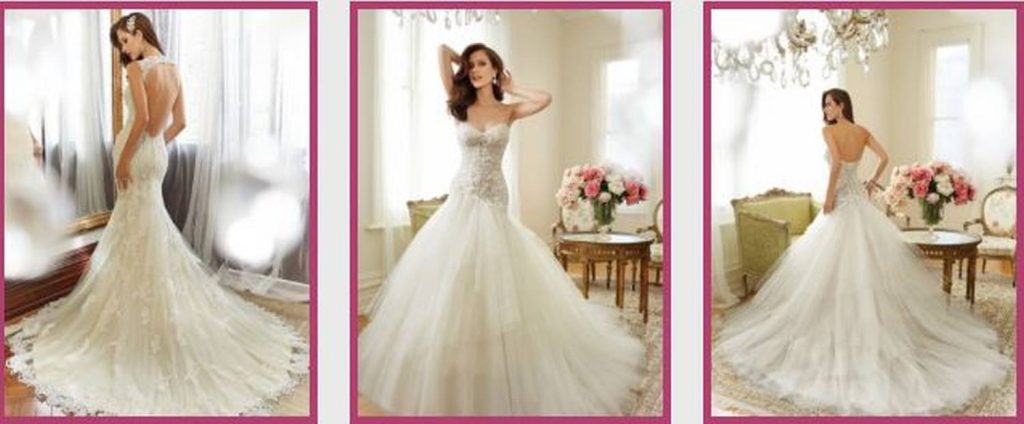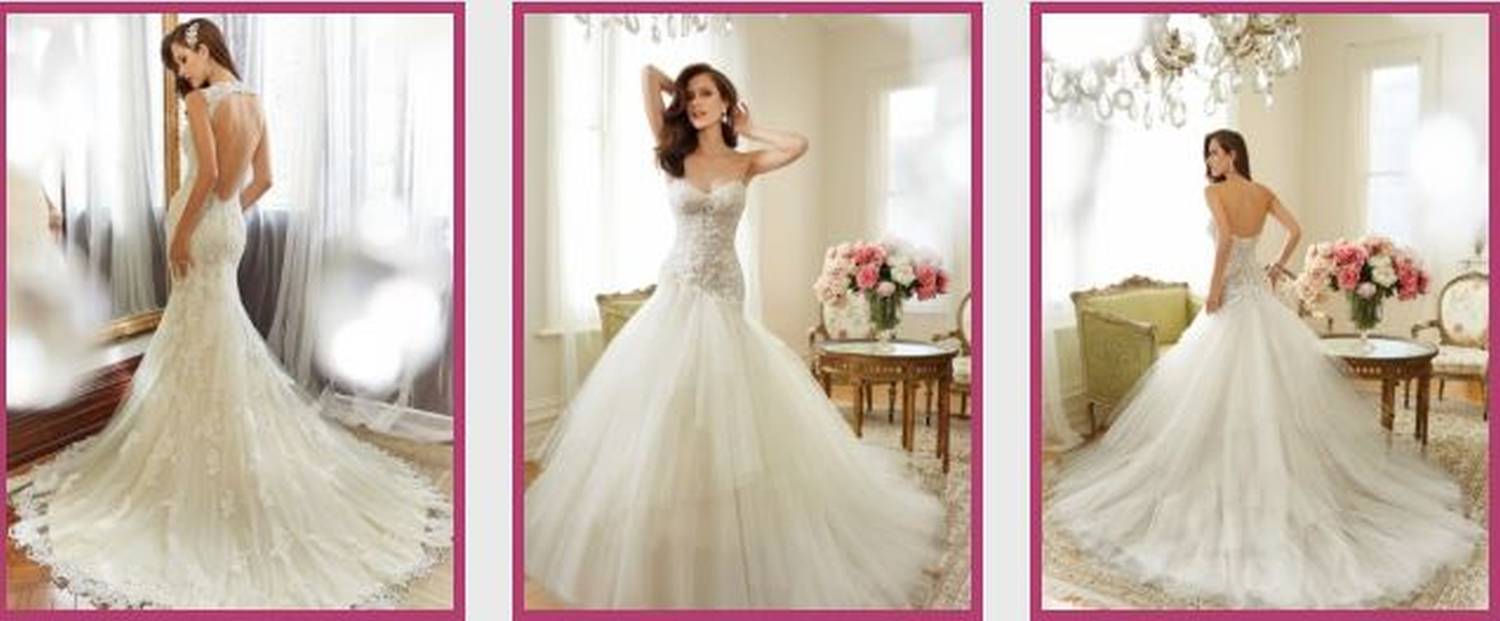 Ferrari Formalwear & Bridal
03 95781925
https://www.ferrariformal.com.au/
LEVEL 2, PACIFIC WERRIBEE SHOPPING CENTRE, HEATHS ROAD, HOPPERS CROSSING, VIC, 3030
LEVEL 1, 171-197 MAROONDAH HWY, RINGWOOD, VIC, 3134
LEVEL 4, 314-336 BOURKE ST, MELBOURNE, VIC, 3000
551 WHITEHORSE RD, MITCHAM, VIC, 3132
3 / 416 PRINCES HWY, NARRE WARREN (FOUNTAIN GATE), VIC, 3805
1267 NEPEAN HIGHWAY, CHELTENHAM, VIC, 3192
181 - 183 LONSDALE STREET, DANDENONG, VIC, 3175
263 KEILOR ROAD, ESSENDON NORTH, VIC, 3041
31 KEYS STREET, FRANKSTON, VIC, 3199
28 MAIN ST, GREENSBOROUGH, VIC, 3088
Ferrari Formalwear & Bridal offer a beautiful collection of bridal gowns from a range of elegant labels such as Allure Bridals, Stocking a range of elegant labels such as Allure Bridals, Allure Couture, Madison James, Allure Romance, Allure Women, Eddy K and Casablanca.
The exquisite range of gowns are sure to complement every style of wedding – from the traditional church ceremony to the destination beach wedding.


Le Louvre
 2 Daly St, South Yarra VIC 3141
03 95781925
Le Louvre South Yarra is a glorious place, the original gilt mirrors, Regency desks, mirrored walls and the iconic Le Louvre logo remain from the original Collins Street store and now, made all the more special with Aboriginal art, Lucite chairs, tables and lights from London, silver and white crocodile skin sofas from Paris, Art Deco painted mirrors from Brazil. An extraordinary mix of style together with ever-changing fashion sourced from all corners of the world.
A significant part of Le Louvre's 95-year history is the idea that fashion, art and design are one and that together they create a unique and wonderful experience. This is something that can be lost in the new era of fast, internet-fuelled fashion. To see the beauty in buying a one-off, investment piece at Le Louvre has to be experienced in order to understand the difference.
D'Italia
62 Glenferrie Rd, Malvern VIC 3144
http://www.ditalia.com.au/
03 95781925
d'Italia is one of the leading Bridal Stores in Melbourne. We stock all types of quality designer fabrics, French laces and trims for wedding dresses, cocktail and custom made formal dresses, corporate wear, resort wear and casual wear, in an impressive range of colours, prints and textures - including pure silk and cotton, stretch silk, chiffon, georgette, wool, cashmere, and hand-beaded French laces and trims.
Fine quality dressmaking, couture and tailoring services are available as an optional service. Women of all shapes and sizes including brides, professionals, plus-sizes, celebrities, runway models - you name it - rely on d'Italia for their unique fashion.
Whether you are sewing your own clothing, have your own dressmaker or need a referral to an expert seamstress or couturier - expect nothing less than the world's highest quality clothing fabrics at d'Italia. If you need help with a personalised design or would like to have a designer look without the designer price tag, d'Italia does not charge for design or for the "label" - this is where you save thousands of dollars.
Bridal couture / custom made wedding dresses are a specialty of d'Italia. Whether you are looking for a vintage wedding dress stores in Melbourne, a lace wedding dress or any style at all - you are assured the exact bridal style you want, with custom-built corsetry to fit you perfectly, at a fraction of the cost of bridal-boutique gowns.


31 Best Wedding Dress Shops in Melbourne - 2021
d'Italia
About the Editors - Suzie & Eugene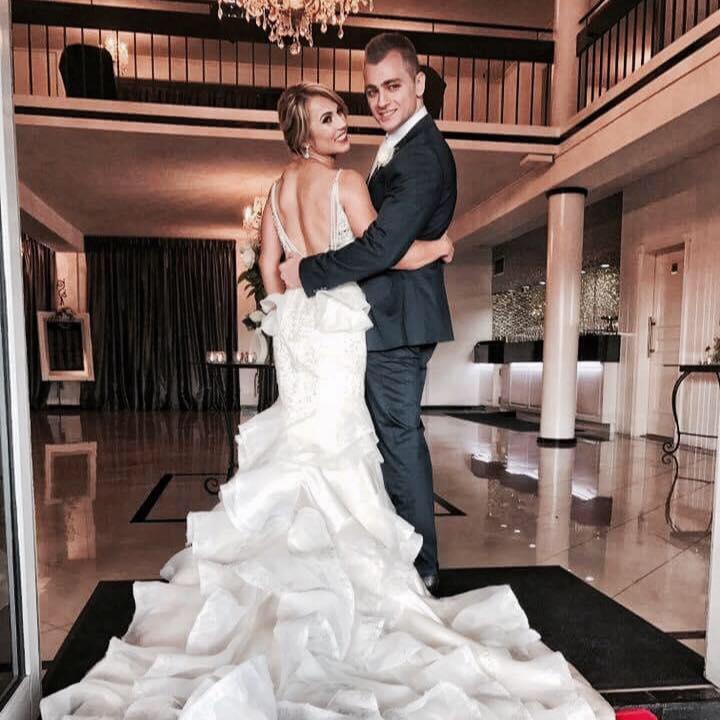 Suzie & Eugene got married at Vogue Ballroom in 2017 and had the best day of their lives! Ever since they have worked closely with Vogue Ballroom & Vines of the Yarra Valley. For queries please contact via [email protected]