Best Wedding Video Companies & Videographers in Melbourne
Aside from booking your magical wedding venue, your wedding photographer & video company is generally next on your hitlist, up there with choosing your wedding dress.
Located in Melbourne, Victoria and looking for the best wedding videographer and video company?
With the rise of modern technology, couples across Australia are putting more emphasis on capturing their wedding on film. While wedding photography is still one of the most popular and important elements of a wedding, capturing your day on film will immortalize laughter, joyous tears, and those raw emotional moments that make weddings such a special, memorable occasion.
If you are located in Melbourne, Victoria and on the hunt for a highly sought-after wedding videography studio to shoot your big day, you've come to the right place! To get you on your way, we have compiled a list of the top wedding videographers Melbourne has to offer. You never know, your dream videographer could be included in this list.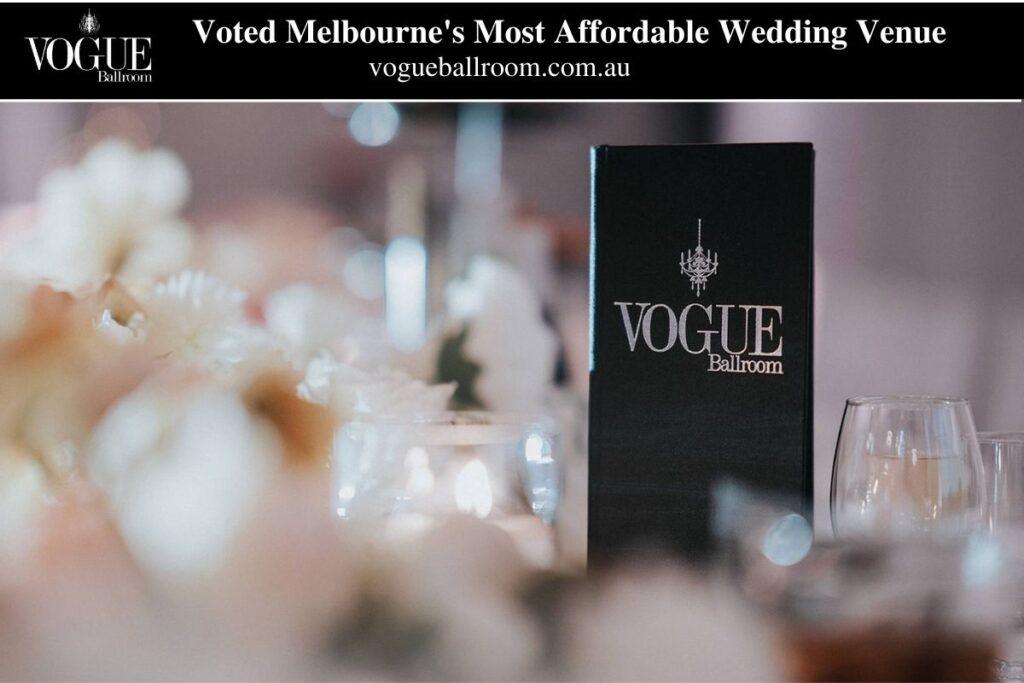 Frequently Asked Questions About Wedding Videographers
Wild Romantic Wedding Videography Melbourne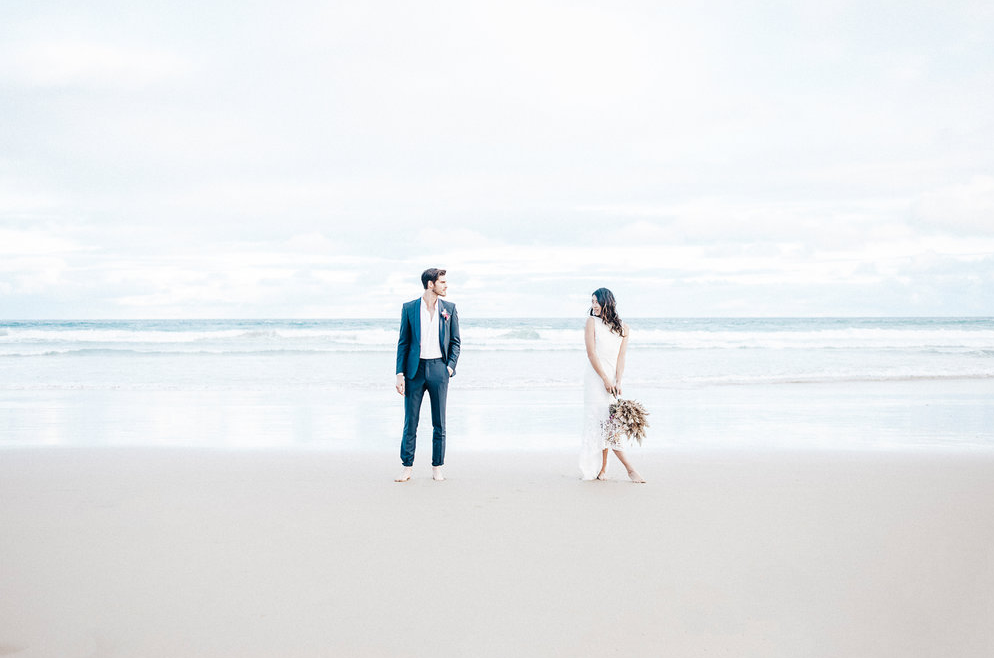 Call Elle today on 0434 484 811 or on [email protected]
Of earth and salt, petal and pearl, of sweeping horizons that sing forever, we bring to life the passion and authenticity of true romance and capture moments that you will cherish forevermore...
We are passionate about telling the story of your wedding day with original and romantic videography that's made to last a lifetime.

Our creative collective specialises in documentary-style videos that express love, joy, community and connection.
Our wedding videos look beautiful, but they're raw and genuine, too – with timeless landscapes, divine portraits, colourful fashion shots and dreamy reportage.
We're all artists, and our clients are our muses. Based in Melbourne, we can find the beauty in locations across the world, as well as those closer to home. We've shot on windswept beaches and city rooftops, in secret gardens and historic homesteads.
Wild Romantic offers bespoke photography packages that perfectly match your needs.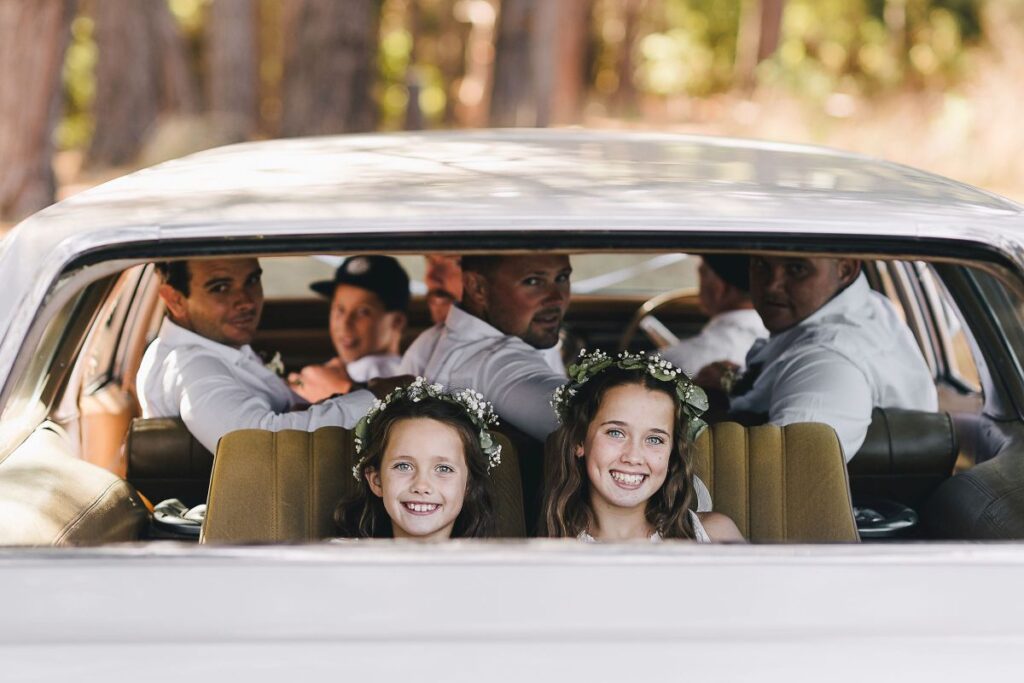 From quaint weddings in Sydney to lavish weddings in Melbourne – our professional wedding videographers are trained to capture those priceless candid moments of love, laughter and joy. We even offer pre-wedding photography should you wish to proudly display your love through photos on the special day.
Wild Romantic Photography is a collective of inspired artists, photographers, videographers and dreamers who are passionate about capturing precious moments that will speak to your heart forever. Our creative documentary style photography packages are meticulously tailored to the unique elements of your special day and include beautiful retouching of the memories we photograph to instil blissful nostalgia.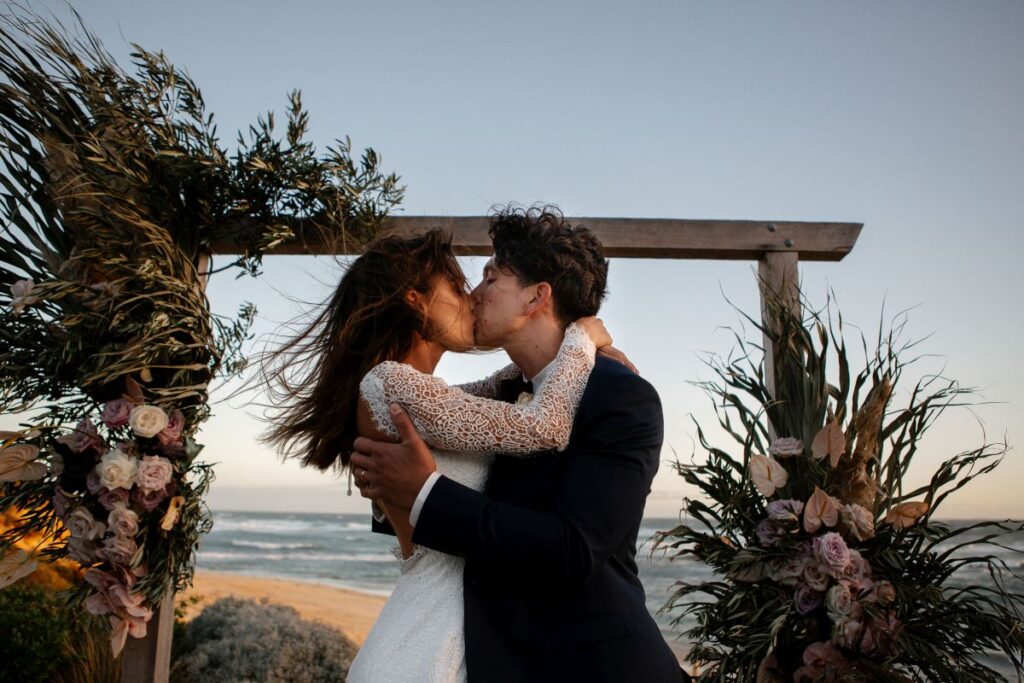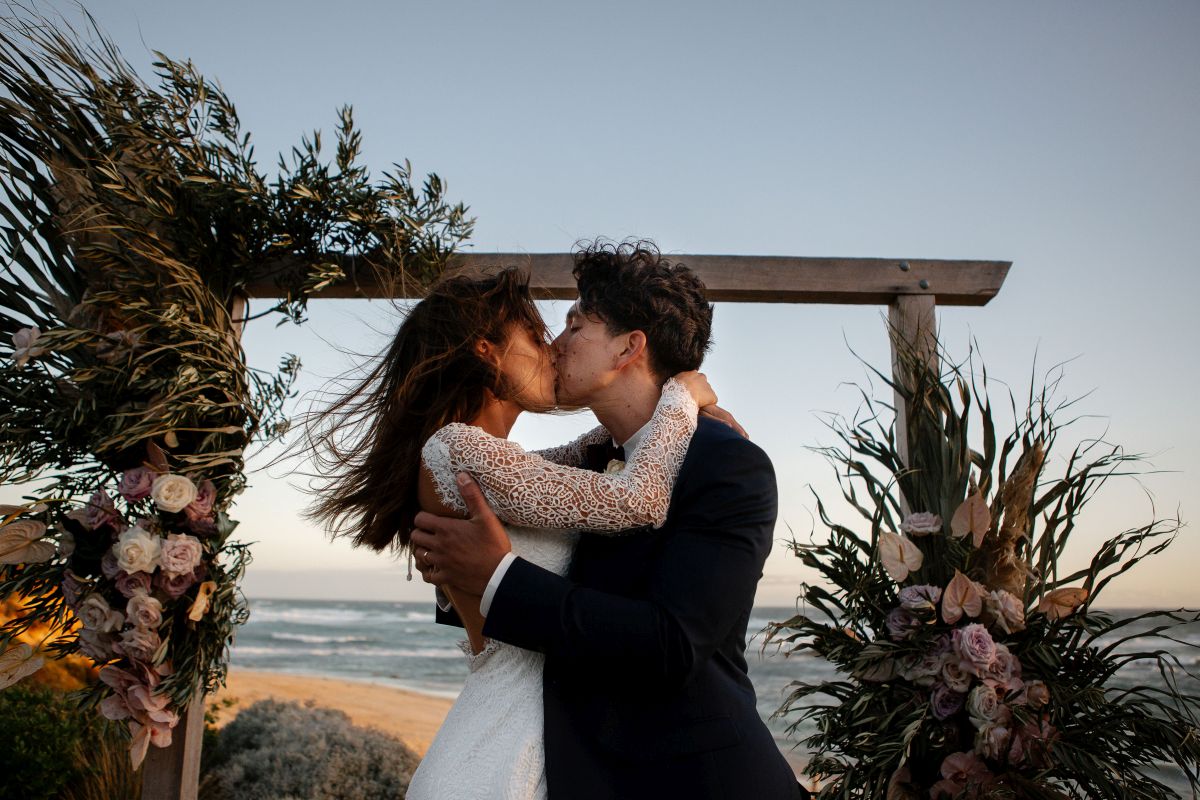 Call Elle today on 0434 484 811 or on [email protected]
Videoboutique - Wedding Video Company Melbourne

https://www.videoboutique.com.au/
Packages starting from $3,500.
Melbourne team, and covering weddings for over 10 years.
Every choice you make for your wedding, from the venues, to the styling and outfits, are all a reflection of who you are. Your wedding films should be no different.
We know that the best moments of your day will be those unplanned and your family and friends will be the soul of your wedding celebration.
With thousands of weddings captured across Melbourne and around Australia, our craft has been well refined. We will capture the uniqueness of your day as it happens with direction from us only when it matters.
Our Wedding Edits
Wedding Film:
A cinematic edit that brings together beautiful visual sequences, energised dance floor action and extended moments of the most important parts of your whole day, in a twenty minute finely crafted production. We love editing our wedding films, and you'll love watching yours with those closest to you for years to come!
Wedding Highlight:
The most memorable moments of your wedding meticulously crafted to a carefully selected song (licensed) that brings to life the energy of your day. This is a highly cinematic and emotionally engaging edit that captures the spirit and the love between you both in a way no other edit can. It is ideal for sharing with family and friends on your favorite social media network.
Extended Live Edit:
We clean up your raw footage and turn it into a video that provides extended scenes of your wedding all edited to live audio. This edit can be anywhere from 1.5 to 2 hours depending on your day and includes your ceremony and speeches in full.
Listen to our podcasts and read our blog posts on Wedding planning tips
Desiren Wedding Video Melbourne
0425 724 312
Every moment we capture incorporates the depth, emotion and significance of your day. Every frame helps to weave your story together so that you, and future generations, can relive your most precious moments in years to come.
Showtime Bridal is a full-service Wedding Video Production studio that does just that.
We are a team of highly skilled and experienced Wedding Videographers dedicated to capturing beautiful, cinematic and timeless wedding films.
We bring local expertise and international experience together with boundless passion and care to each and every frame we shoot when documenting your story. Our business is based on the connection we build with you. By relying on your satisfaction we work tirelessly to ensure that you have a genuinely positive experience from start to finish.
With over 15 years experience in wedding video production and more than 3000 weddings captured, makes us one of the most trusted in our industry.
Pixel3 - Video Company Melbourne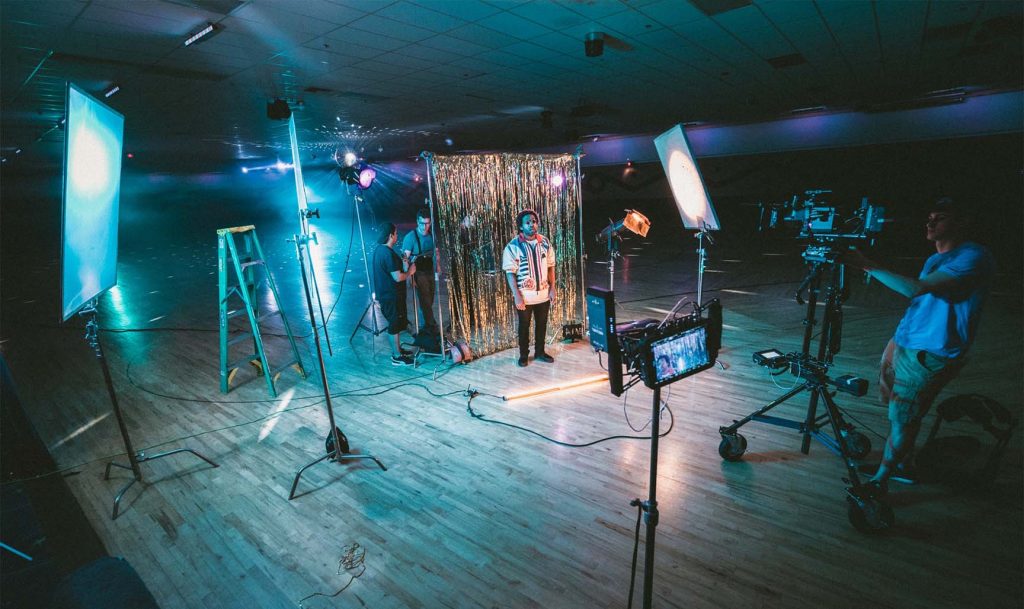 Win more engagement with quality video production content
We are a Melbourne video production company made up of a small team of editors, producers, directors and videographers. We each bring a unique set of skills to the mix and provide our Melbourne clients with a breadth of experience and expertise, which encompasses digital marketing and professional corporate training.
We believe that, above and beyond beautiful images, clever editing and sophisticated titles, a successful video production is one that understands the business and the audience and brings them together. That's why we place much emphasis on working closely with our clients. Understanding your business ethos, the industry in which you operate and the audience you wish to speak to lays the foundation for a successful video production.
A successful video is as much an art as it is a science. Which is why you'll often find us obsessively searching for that right song, that special moment, that startling image from which we can capture the emotional core of your message and let it take centre stage.
Get in touch with our Melbourne team and let's discuss how we can help you amplify the engagement you have with your clients.
On Three Photography & Cinematic


Victoria
03 6135 5018
http://www.onthreewedding.com.au/
Package starts from $1699 include 20-sides coffee table book
Three Photography & Cinematic can leverage on a decade of combined experience from within Australia and abroad, providing genuine professional services and exceptional products.
We are a boutique studio offering the convenience and efficiency of a one-stop shop, for awe-inspiring wedding photography and crisp, clear high definition cinematic videos.
We pride ourselves in our ability to deliver the perfect combination of photography and videos to encapsulate your wedding day. With state-of-the-art equipment and post-production facilities, you can rest assured your memories will be captured and preserved to last a lifetime. Our small team of skilled and experienced photographers and videographers will work closely with you to ensure your objectives are met.
Located in prime Victoria Harbour Docklands, servicing Melbourne and Australia-wide, we are here to provide you with an enjoyable, uncomplicated wedding experience.
DUÜET Wedding Videography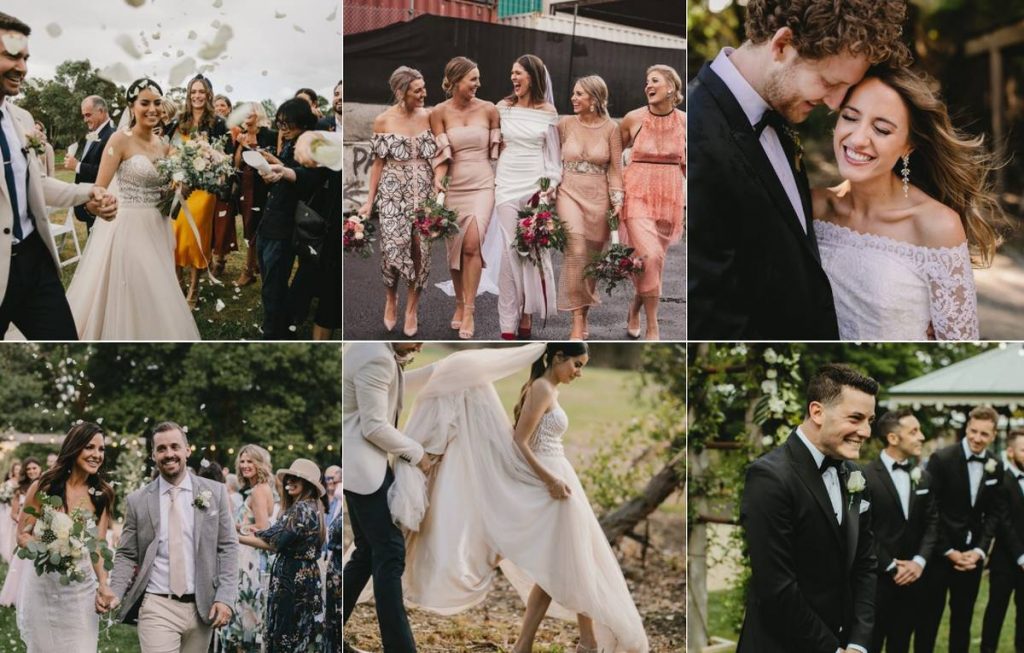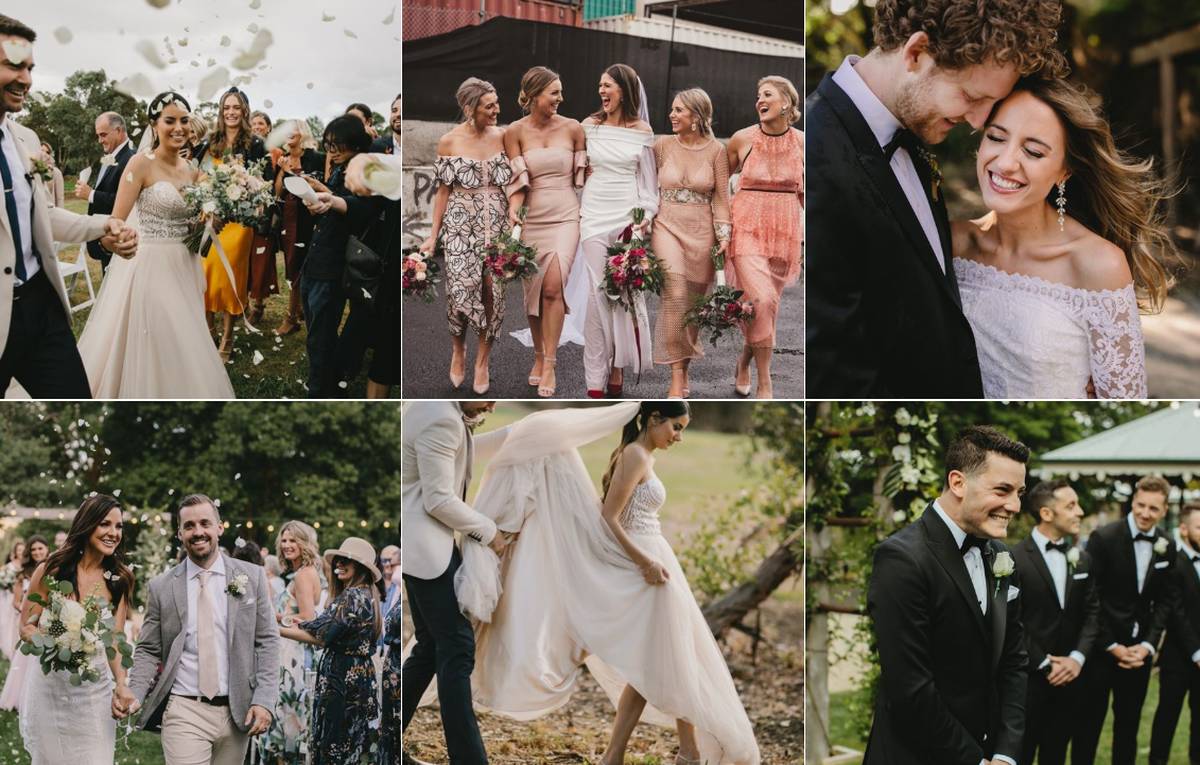 Melbourne - All Areas, Victoria
0457 499 358
We capture the true beauty and emotion of your life and love
We are a Melbourne based wedding photography and videography studio. Our team of professional photographers, videographers, and artists take a unique approach to capturing and enhancing your special day.
Our brand is inspired by the coupling of the client and the photographer. Working as a duet gives each stunning image a joyful memory.
We are specializing in natural, candid, and ethereal images which reflect the story, personality, and journey of your love. Our professional team prides themselves on their discretion and experience.
Your collaboration during the photo-shoot, along with the creative direction of our team will bring together stunning photographs and a truly unforgettable experience. The presentation of a DUUET Wedding Package leads the way in style and uses state of the art technology.
For more information, contact us so we can begin creating beautiful memories, together.
T-One Image Melbourne Media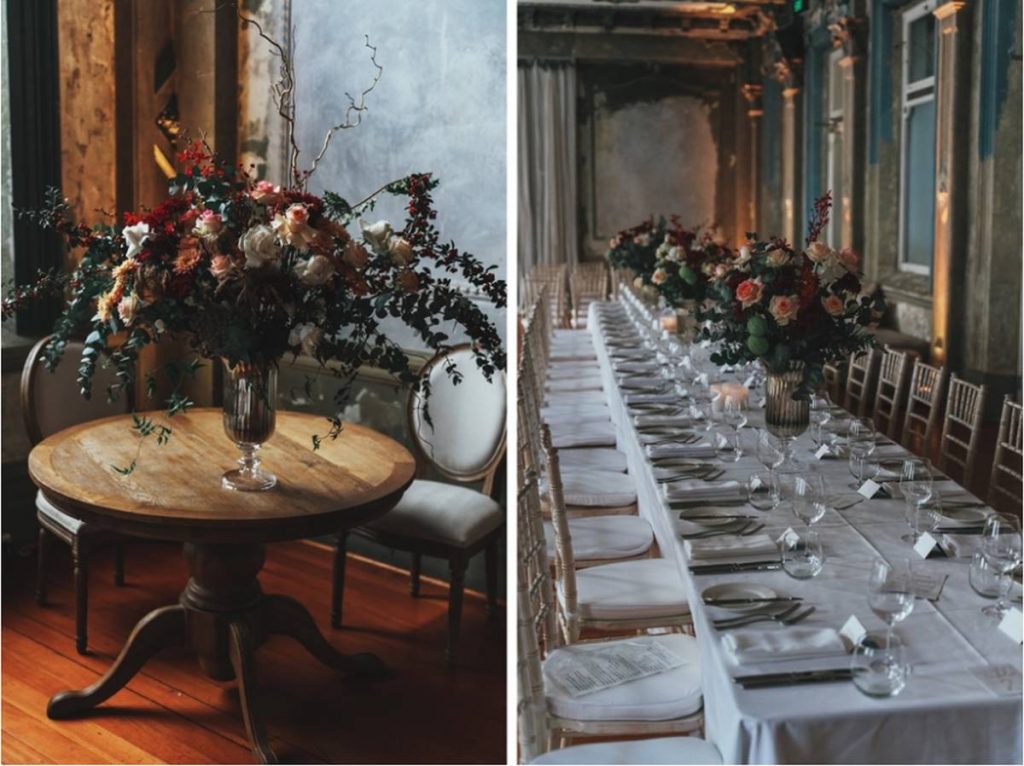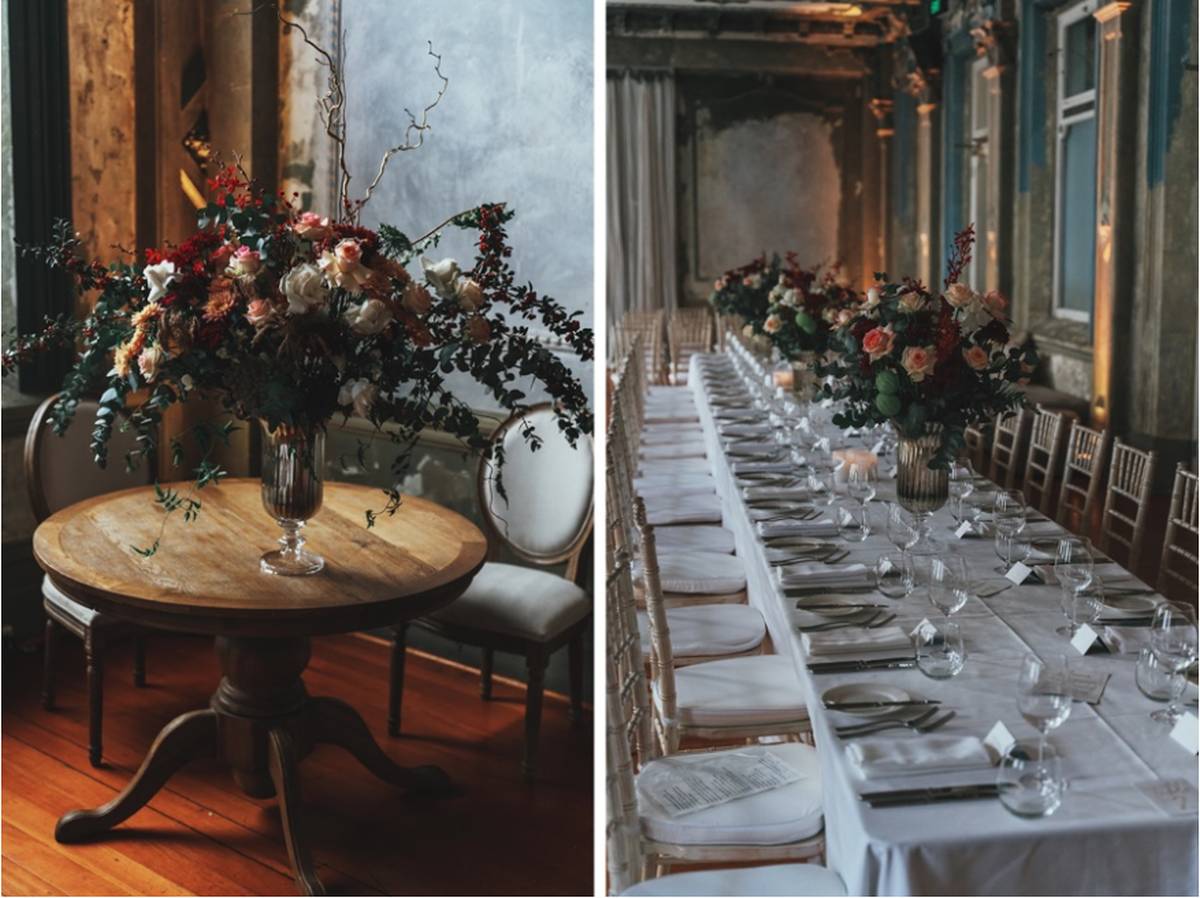 Victoria
03 9498 3688
There is no better way of capturing the spirit of your wedding day than with one of our professional wedding videos
T-One Image offers fantastic wedding videos in Melbourne or Sydney. These wedding videos are a unique way of catching all of the excitement and beauty of your wedding day, keeping the memories alive for many years to come.
There is no better way of capturing the spirit of your wedding day than with one of our professional wedding videos. We endeavor to capture the intimacy between you and your partner, the essence of your relationship as well as the feelings of your special loved ones present on your wedding day.
T-one offers a wide range of options when shooting your wedding video; the process doesn't end when we have finished filming. Our trained specialists edit and produce all footage, ensuring clients are 100% happy with the finished product. It is this attention to detail that enables us to create elegant, timeless wedding videos in Sydney or Melbourne that you will treasure for the rest of your married life.
Stu Art Wedding Video Productions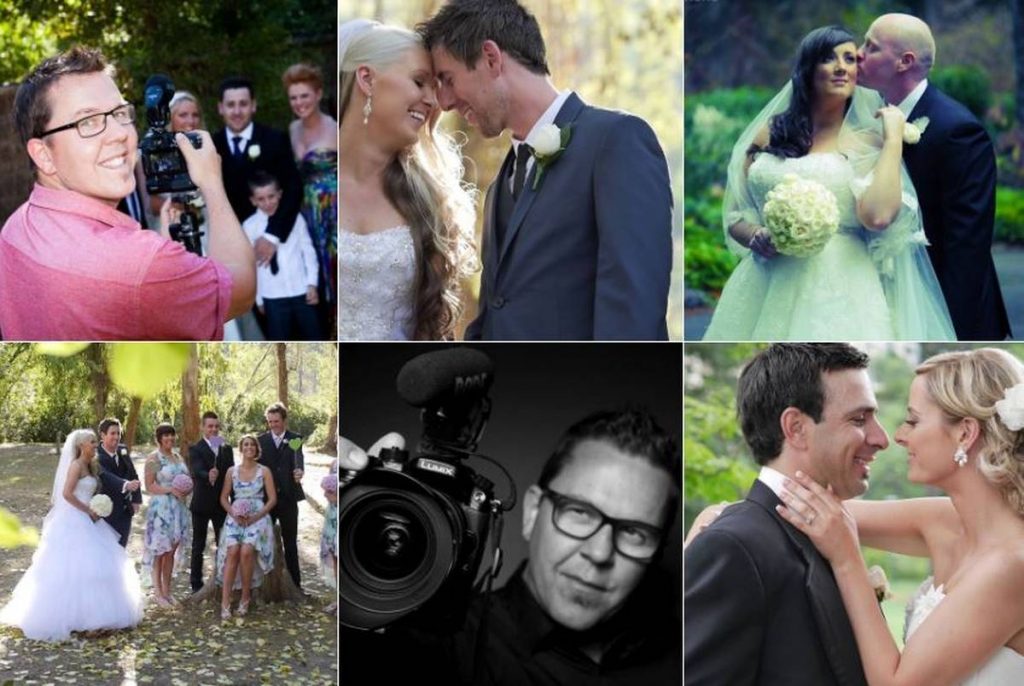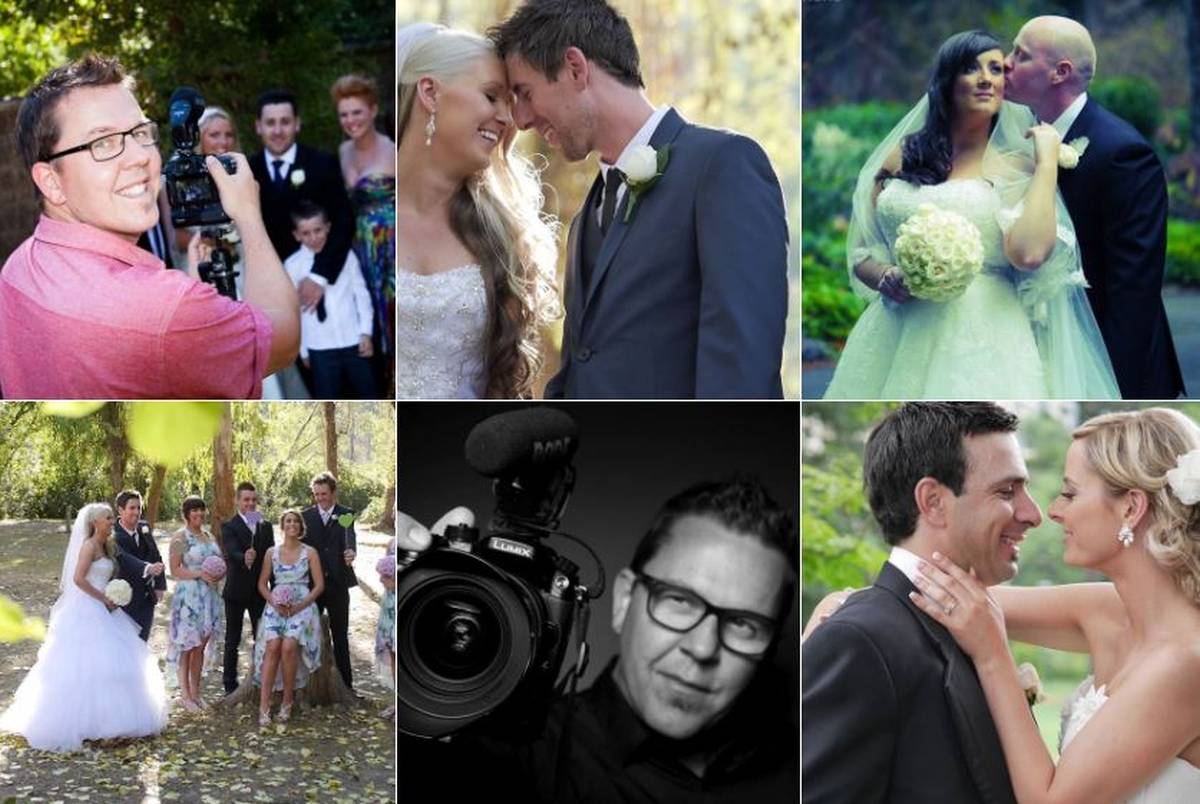 Melbourne and the Mornington Peninsula
0386925684
https://www.wedding-videomelbourne.com.au/
Voted No.1 by Brides in 2017 - Friendly, Flexible & Respectful Cameraman - Creative & Artistic production
2014 & 2012 Winner of the ABIA best wedding video business (Vic)!!! 2015 National ABIA Winner (designer of dreams award). Put simply; we offer the best value wedding video packages in Melbourne.
We are a family owned business without the over heads of the larger companies, so this allows us to produce high quality, cinematic style wedding videos that don't break the wedding budget.
With a small team of videographers, our strong customer focus won us the BEST VIDEO BUSINESS as voted by brides in 2012, 2014, 2015, 2017 ABIA awards.
Using the latest DSLR camera technology, and produced with love and care that your wedding day deserves, Stu & his team produce your wedding video with an enjoyable mix of cinematic and documentary style editing.
Great Value Packages!!
$1650 - Basic Package
4 hours coverage (e.g., 4 pm till 8 pm)
Finished Feature Movie
Final video files presented in High Definition MP4 file format on a USB3 Flash drive
Multi-cam Filming for the important parts
$1950 - Value Package
6 hours coverage (e.g., 3 pm till 9 pm)
Finished Feature Movie
Final video files presented in High Definition MP4 file format on a USB3 Flash drive
Multi-cam Filming for the important parts
$2250 - Deluxe Package
8 hours coverage (e.g. 2pm till 10pm)
Finished Feature Movie
Final video files presented in High Definition MP4 file format on a USB3 Flash drive
Multi-cam Filming for the important parts
$2550 - Gold Package
10 hours coverage (e.g., 1 pm till 11 pm)
Finished Feature Movie
Final video files presented in High Definition MP4 file format on a USB3 Flash drive
Multi-cam Filming for the important parts
For more information on these packages, please visit our website or give us a call!
Encore Studio Videography
Melbourne and surrounds
03 9498 4741
A Husband a wife team, we offer Photography and Videography packages. We LOVE weddings, and we LOVE capturing them!
For couples who are looking to capture their wedding day, our service is wedding videography and photography that guarantees the best price and quality.
We are a Husband & wife team, we LOVE weddings, and we LOVE capturing them!
We work with you and for you:
*No hidden costs
*No contracted workers, you get us every time
*No clash between videographer and photographer, we love each other. 🙂 As a videographer, I also work well with other photographers.
What's included in your video and photo package:
A friendly, supportive, professional couple is working for you.
Your wedding filmed by quality HD cameras and audio equipment.
A professional finish that you can adjust to your liking.
Email, or Call us today, we are available to support you.
Mighty Vision Wedding Videos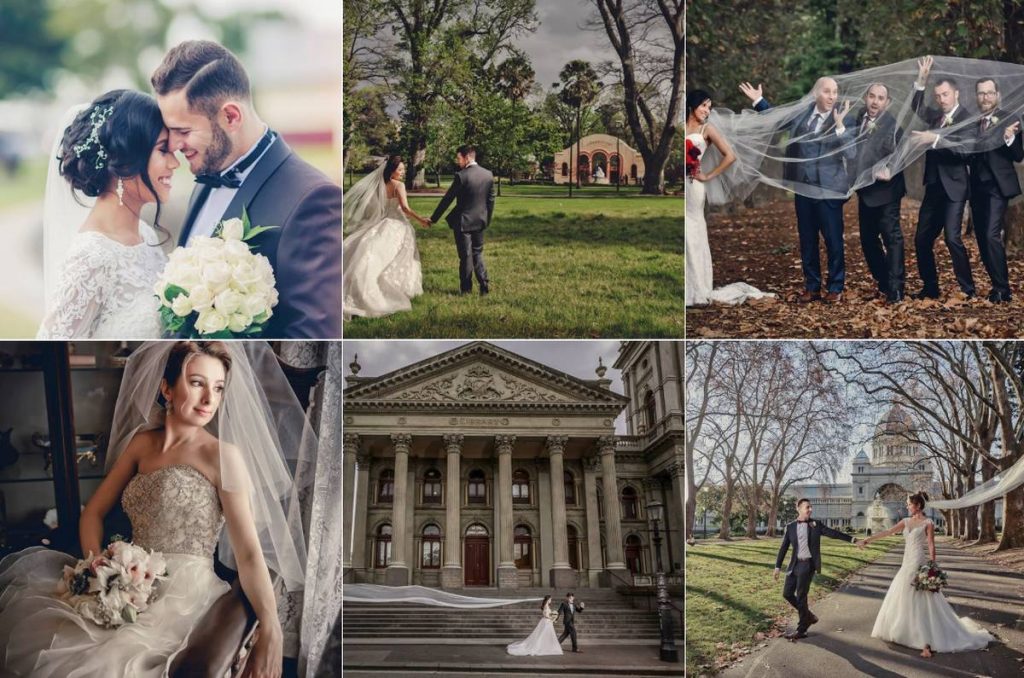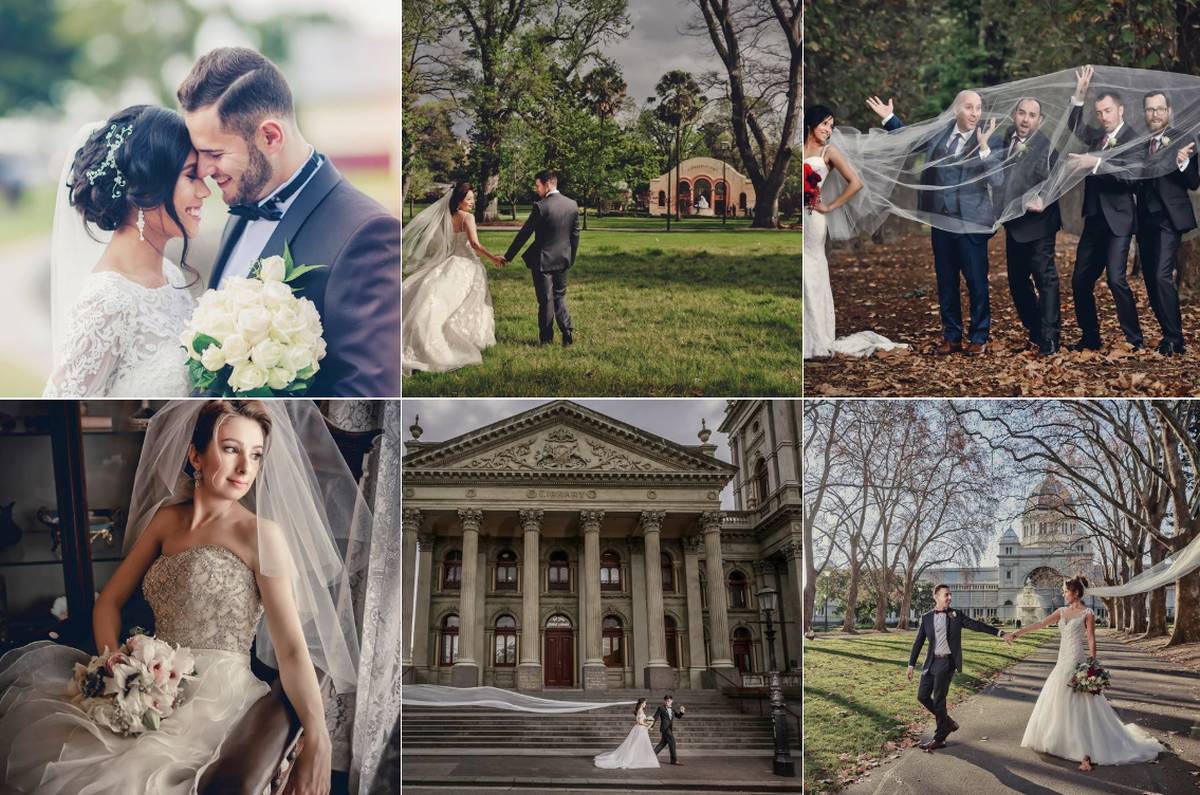 Australia wide & overseas
03 9498 4190
https://www.mightyvision.com.au/
Our team will professionally capture all the unforgettable moments with your personalities and the spirit of your celebration.
Our innovative team offers creative, contemporary, and natural wedding photography & video.
Our photographers/videographers will professionally capture all unforgettable moments with your personalities and the spirit of your celebration.
We not only capture these genuine moments; all photos are delivered in high-quality images/video and conducted most professionally.
In your special day, treat yourself to our wonderful photography & video experience.  You deserve it!
The following are some of our recent achievements:
• WPPI 2016 First Half Members Only Competition - Three Sliver Awards
• AsiaWPA Photography Competition 2016 First Half - Excellent Award
• WPPI 2015 Second Half Members Only Competition - Three Sliver Awards
• WPPI 2015 First Half Members Only Competition - Three Sliver Awards
• AIPP Victorian Epson Professional Photography Awards 2015 - Silver Award
• Top 10 Best Photographers in Melbourne 2015 voted by The Knot Australia
• International Loupe Awards Competition 2014 - Top 50 image of Wedding
• WPPI 2014 First Half Members Only Competition - Two Sliver Awards
• MyWed 2014 (Worldwide Wedding Photographers' Contest by Canon) - Finalist
• WPPI 2013 Second Half Online Photo Competition - Two "Accolades of Excellence" awards
• AIPP Victorian Epson Professional Photography Awards 2013 - Silver Award
• Taiwan Top 20 Wedding photographers of the year 2012 - 2015
SMC Studios Video Media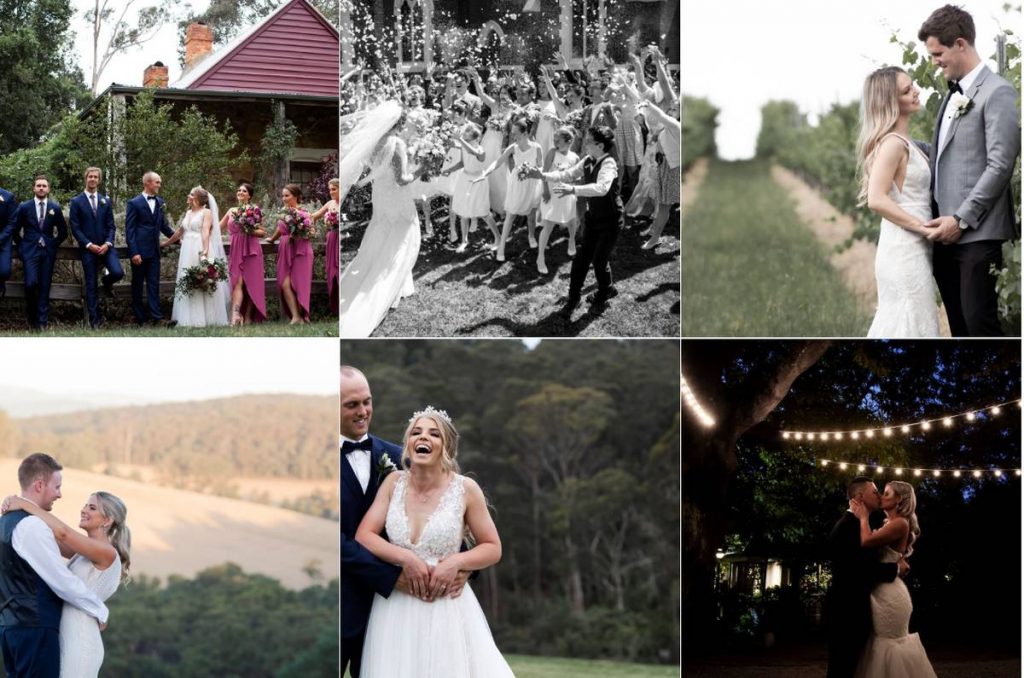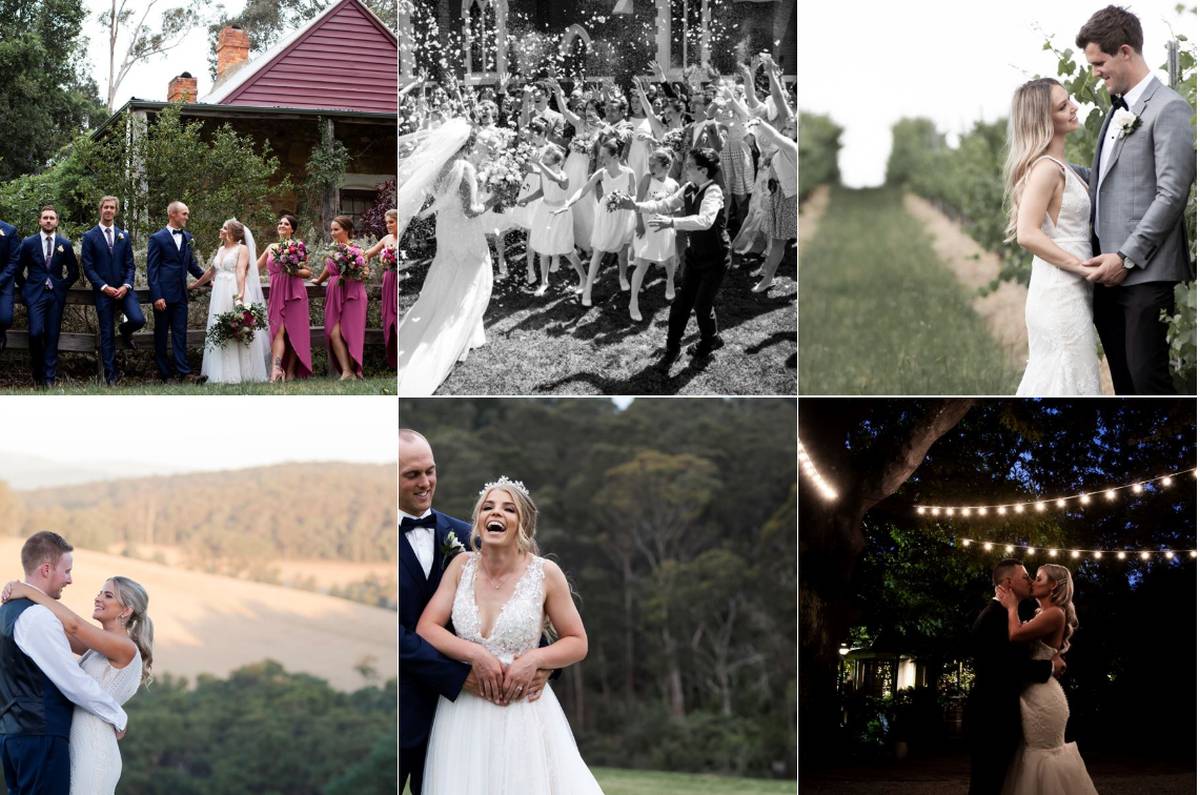 Melbourne and surrounding suburbs
1800 455 060
We are the company that 'can do,' and we won't charge you thousands in extras for the privilege!
SMC Studios offers premium quality, competitively priced film (and photographic) packages with a long list of inclusions. Visit our website today to find out why our clients rave about us!
Priced from just $950 - we are the most competitively priced company in the industry!
Whats included in your film package:
A friendly, relaxed and skillful team of professionals
No hidden surprises - costs or otherwise
Your wedding filmed with quality HD cameras and equipment
Competitive pricing - compare us to others and see for yourself
A professional finish we know you will love and cherish forever.
Your photos with SMC Studios will, of course, have that touch of style, creativity, and flair that we pride ourselves on - and of course all at a very fair and reasonable price.
Please contact us for more information.
Rockmotion Project Wedding Media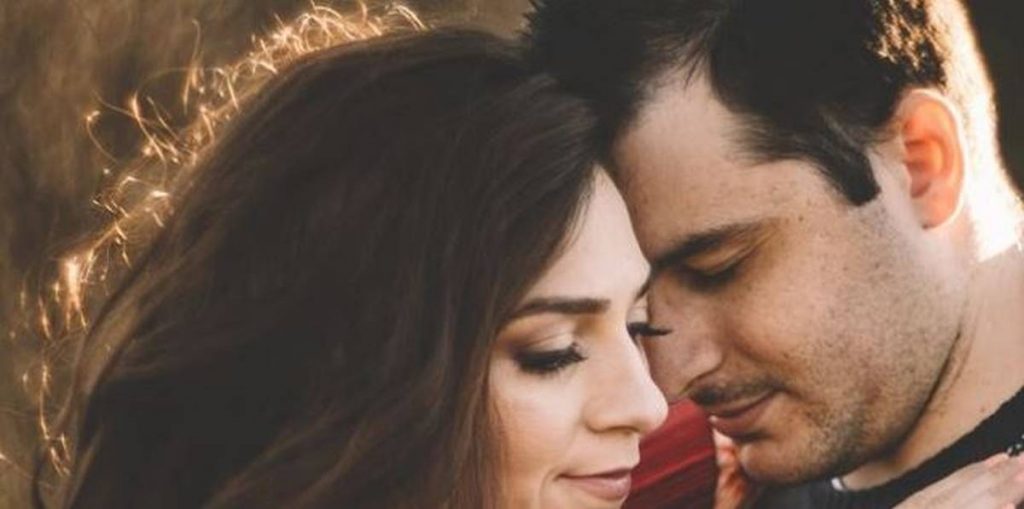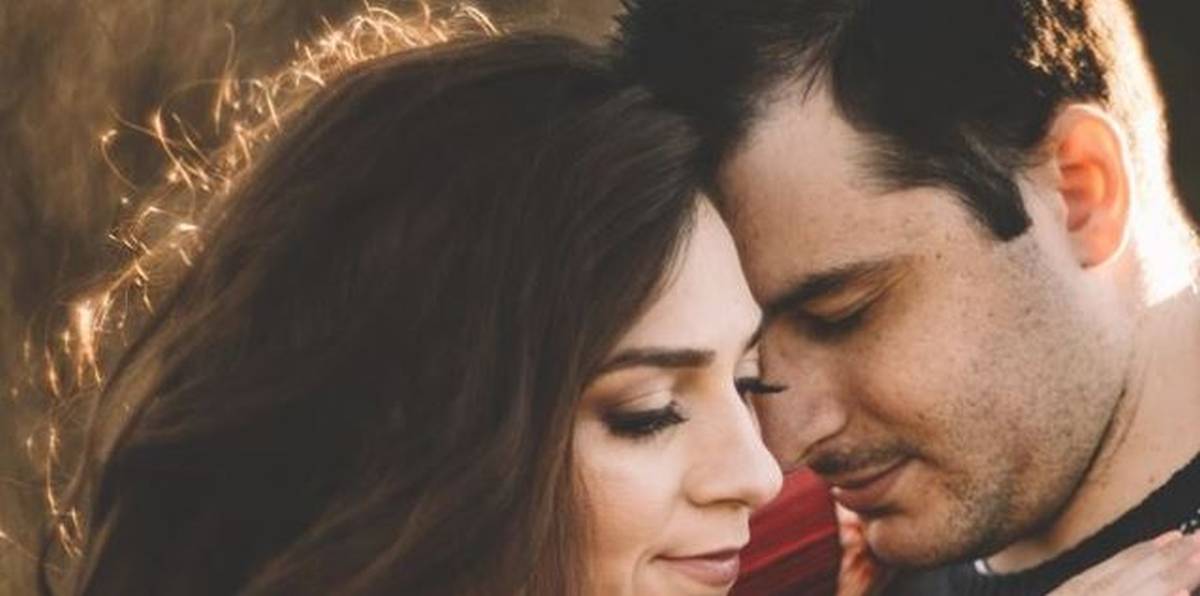 Melbourne & Surrounding Areas & Victoria Wide
03 9498 4572
http://www.rockmotionproject.com.au/
ART is our brand. We are a young breed of visual storytellers that capture your happiest moment most uniquely and endearingly possible.
Rock motion Project is a group of diverse videographers bound by one goal: to provide you the most heartfelt and genuine wedding film that will make your journey even more special. We specialize not only in High-End Cinematography but also Same Day Edit videos. Short videos are the best way to capture your wedding highlights while the wedding party is still happening!
Crystal D Studio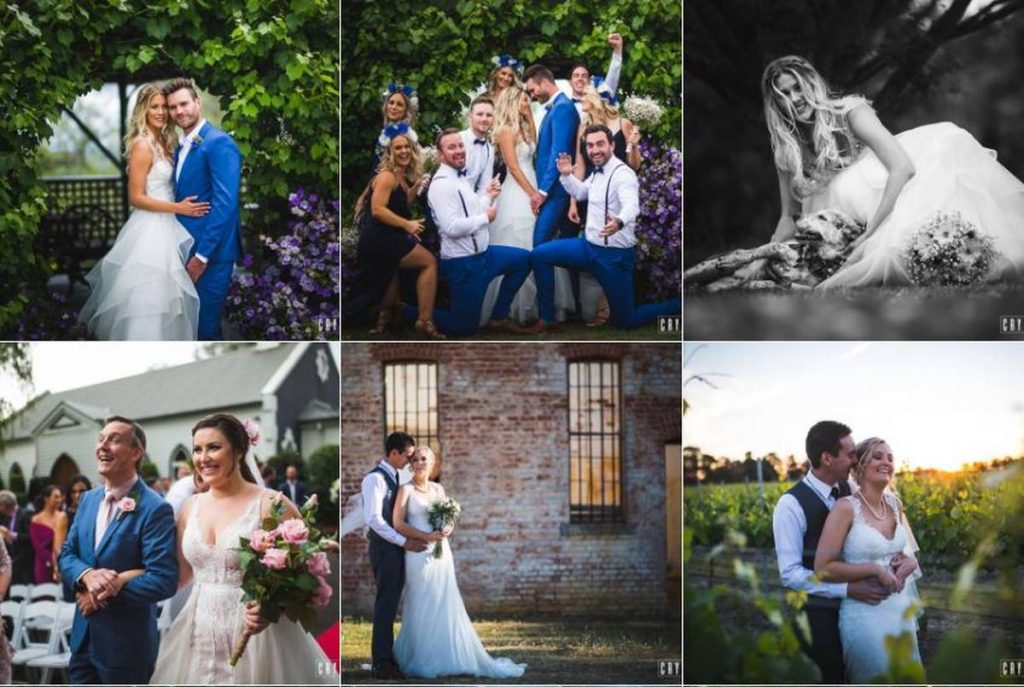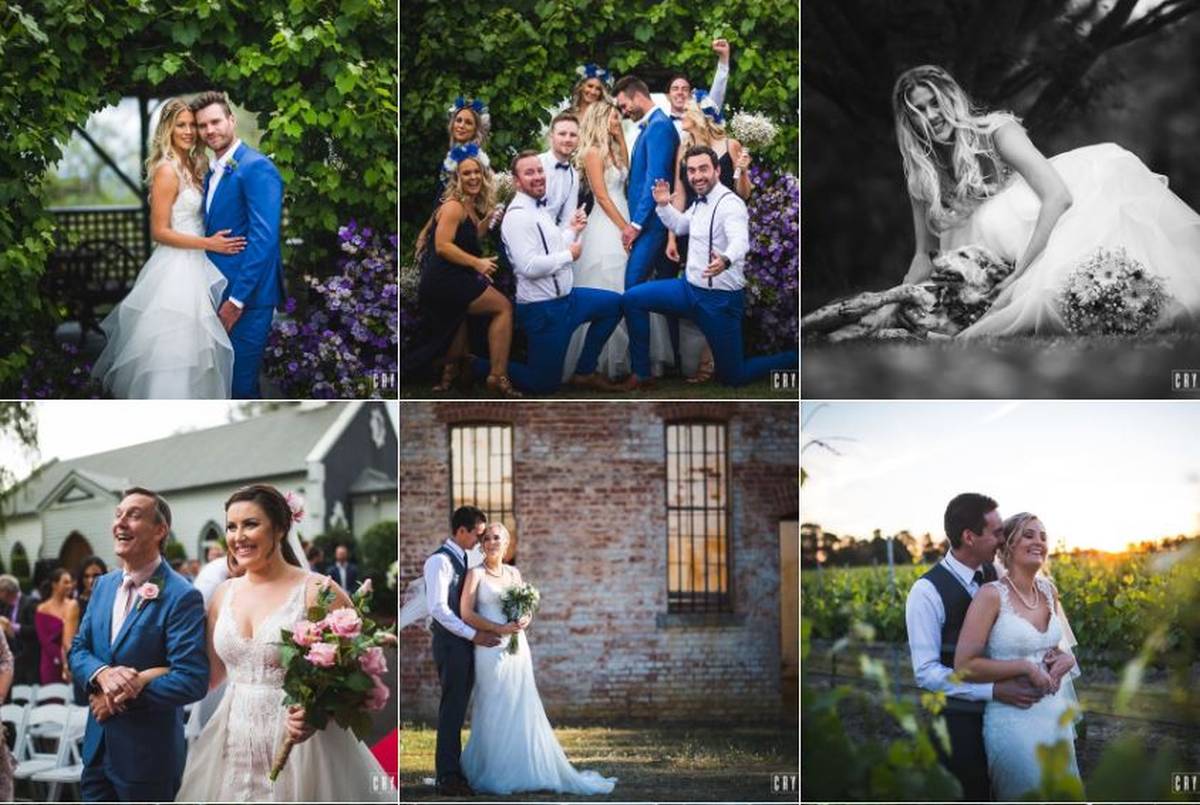 Victoria Wide
03 9498 4916
http://www.crystaldstudio.com.au/
"Easy going, Fun and Candid," describes us the most! Our professional, experienced team is full time dedicated to weddings, making us one of the most trusted wedding Cinematographers in Melbourne.
We are a small team of well-experienced Photographers and Cinematographers, maintains the quality of work consistently when capturing your magical day.
We carefully pick the filming and editing style to reflect the vision and personality of the couple. Attention to detail and listening to our client's needs is our secret. Using high-end professional equipment and being updated with the latest technology, also provides quality and timeless final video to cherish a lifetime.
Your wedding is who you are and your reflection as a couple. The same facts are our priorities when making memories for our brides. We don't try to mould your precious day into ours. Instead, we adjust to yours.
Enquire today.
Honeycomb Productions (Photo & Video)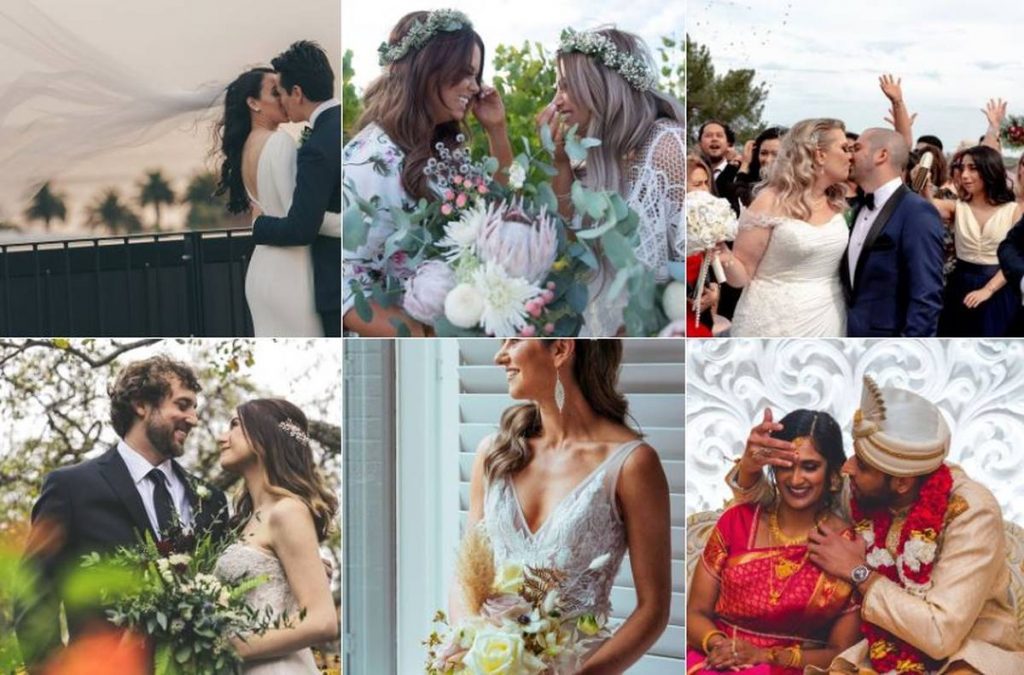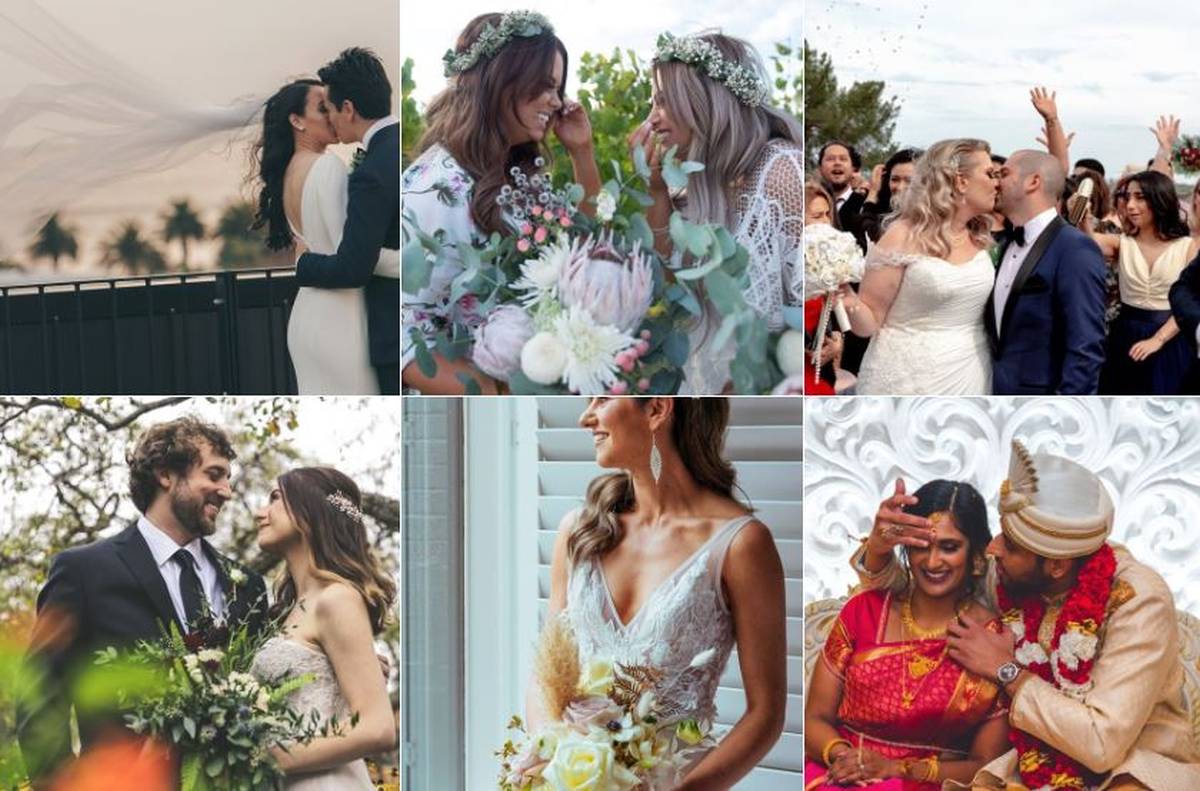 Victoria Wide
03 9498 5363
http://www.honeycombproductions.com.au/
Capturing the beauty of your wedding with creativity, flair and cinematic imagery
At Honeycomb Productions, we understand that your wedding is one of the most important days of your life. Trust us to capture every special moment, big and small, in the enduring magic of photography and film.
We will bring your day to life, unobtrusively maneuvering around you and your guests to capture every smile, every laugh, and every vow.
We believe in quality, but first and foremost, we believe in offering you the best possible customer experience. We understand that your wedding is an intrinsically personal and intimate occasion. From the initial consultation to the delivery of the finished product, rest assured that the same people will take care of you from beginning to end.
Ensuring your comfort on the day and satisfaction with the finished product is our absolute priority, and we would be humbled to take any part in what makes your day so special. Whatever your vision or budget, Honeycomb Productions can perfectly capture the highlights of your big day, which you can relive over and over again!
Lensure Cinematic & Photography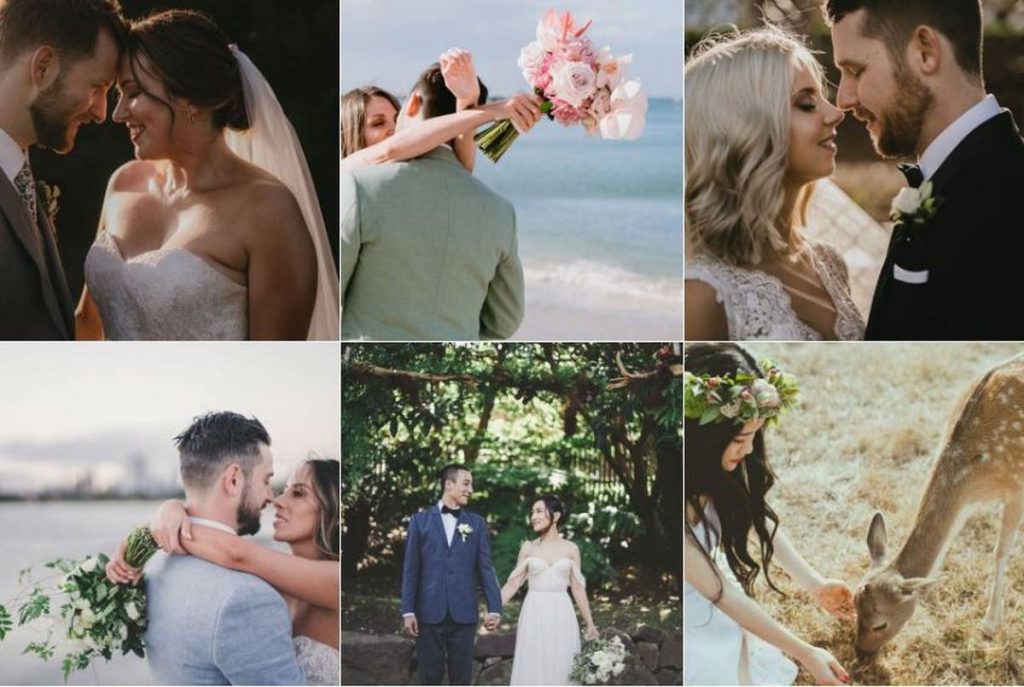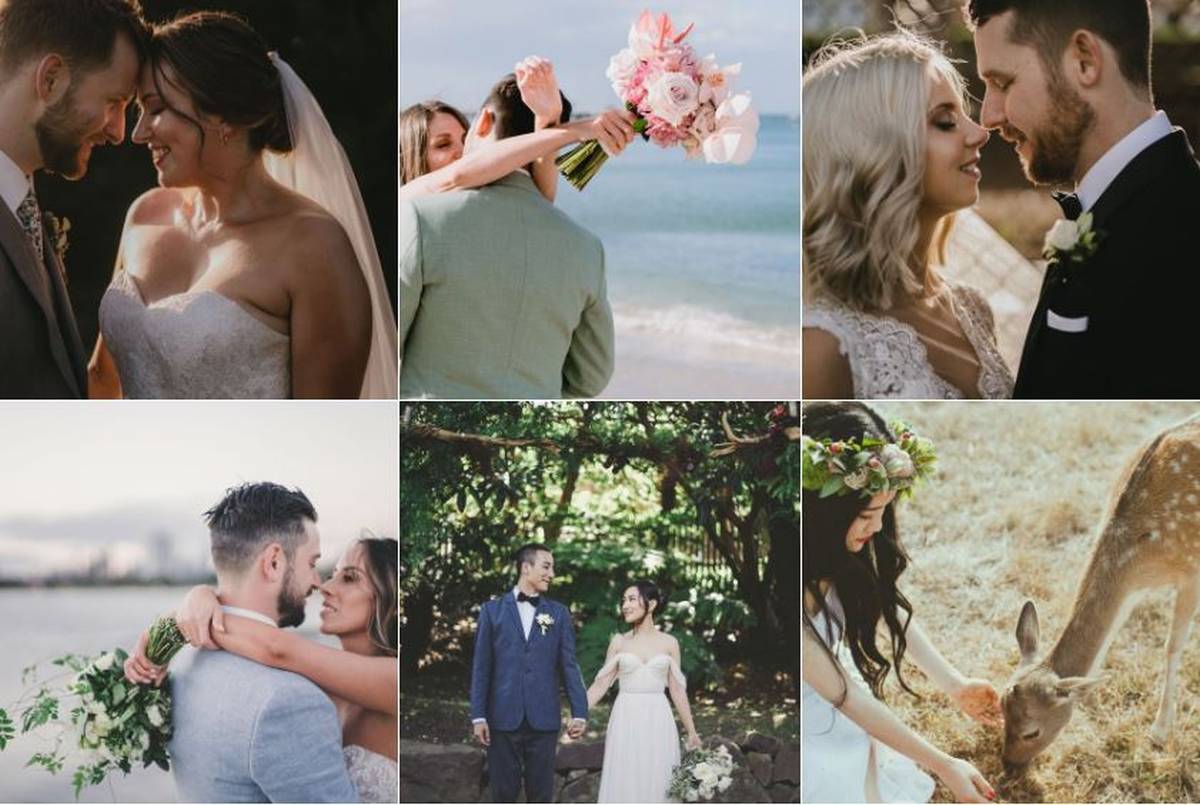 Melbourne & Surrounds including Mornington and Yarra Valley
0447 344 238
JUST ENJOY YOUR WEDDING WE CAPTURE THE MOMENTS
The wedding day is the most important day of ones' life. At LENSURE, we provide precise filming and editing of your special day. We believe that the filming of a wedding is not just the simple recording process but the creation of a truly artistic and beautiful snapshot of the day.
We never require the couple to pose; we just capture the natural feeling of your special relationship. We want the final video to be as unique as you. We want to tell the story, the story of how you came to be and what you mean to each other. A wedding film is not a simple chronological document; it is supposed to capture the emotions, of laughter, tears, and beautiful memories. We value and understand the importance of a wedding to your as a couple, and we would love to capture your individual story.
WE BELIEVE that'Real Stories Create The Soul.'
Tom Ohehir Films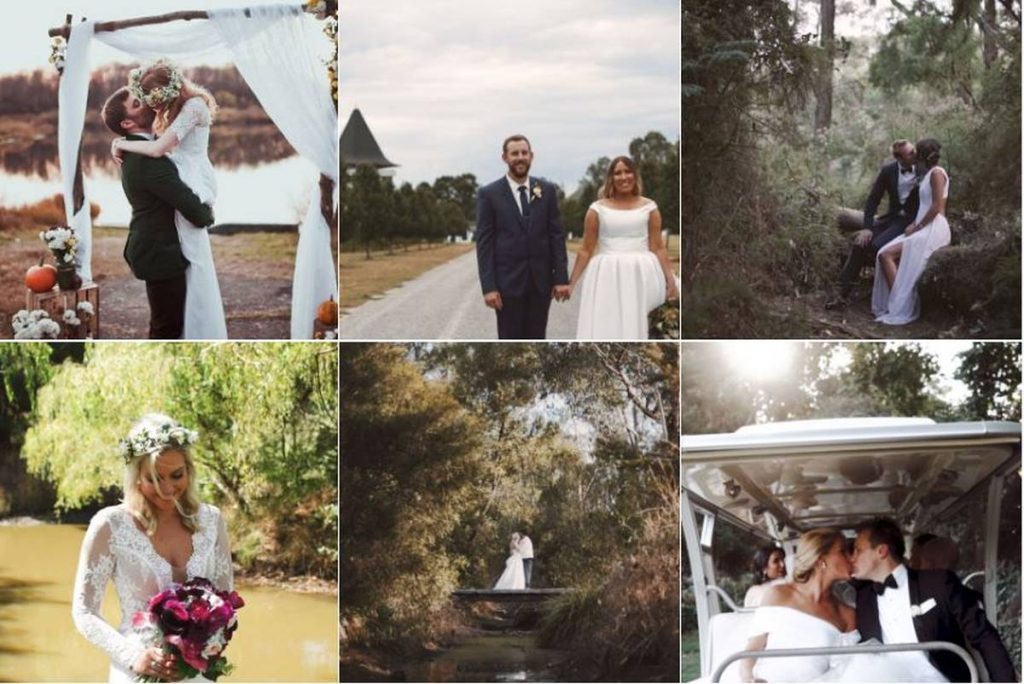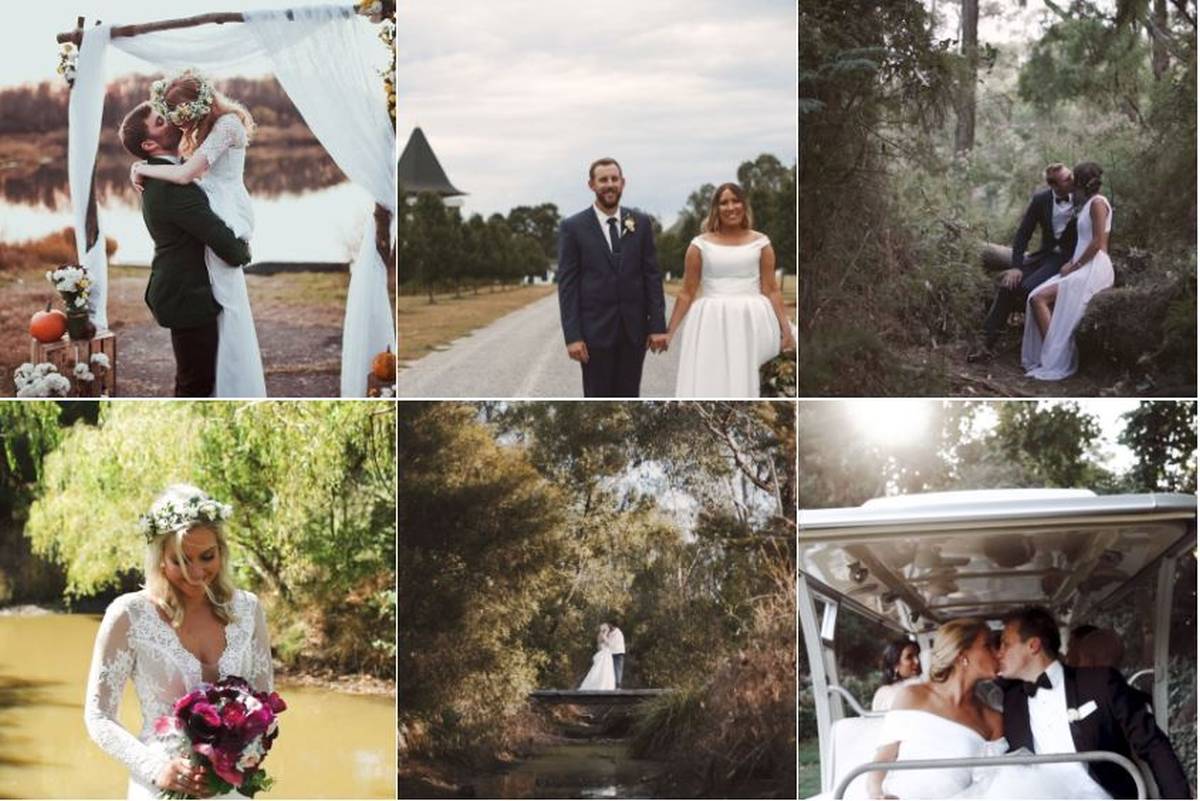 Melbourne & Surroundings, Mornington Peninsula, Yarra Valley/Dandenongs
0420 396 811
Contemporary, dynamic, handcrafted wedding films that've got a whole lot of soul!
Dear future Bride and Groom,
I want to lay it all on the line. Put it down straight. I don't want to be your wedding, videographer. Instead, I'd rather be a mate who captures another couple of mates getting married and then celebrates with you afterward.
So how would a mate shoot another mate's wedding?
I'm with you the whole day. No charge for extra hours, no time limits, I'm there from when you want me to leave. Usually 12 - 15 hours.
My Style? Your Style. Let's have a coffee (mates don't do business meetings), get to know each other, and then figure out the best way to capture your day. No two couples are the same, and I love mixing it up, so let's make it unique!
It's all-inclusive. Drone. Multiple camera angles. Full feature edit. Highlight edit. Delivered in a slick wooden box. Everything you need to capture the memories forever.
I don't have a lot of mates. We all have hundreds of Facebook friends but only a few real ones. I keep it personal and only shoot 15 weddings a year.
If this is up to your alley, then you're up mine. Check out my work, send me a message, and let's get the ball rolling!
ldbird Films
Victoria Wide
03 9498 4433
https://www.wildbirdfilms.com.au/
A natural and honest representation of your day. Your wedding video should be created with style and emotive narrative.
Creating a narrative through the film is a joy for me.
I've worked as a photographer for many years, and now my venture into the film is something I feel passionate about. My films are pieces of art, and it's important to me that they hold an aesthetic that will remain timeless. ​
- 3-4min film covering the whole day
- music licensed for film
- separate raw film covering speeches
- custom wooden box and USB
It's important that we are the right fit for each other, and my style needs to suit your personalities. If you're that bit too far away, just give me a call or we can Skype.
Daylight Productions


Melbourne
03 9498 4141
https://blackavenueproductions.com.au/
We promise to deliver a beautifully crafted memory.
At Daylight Productions, we pride ourselves in delivering the best quality Wedding & Event video to a range of various cultures and traditions - Your wedding day is one worth remembering.
We understand that every couple is different, which is why we craft our packages with you to ensure you're getting exactly what you want.
Get in touch today.
True Story Wedding Films
Yarra Valley, Dandenongs, Mornington, Melbourne
0421 888 440
http://www.truestoryweddings.com/
Truthful, handcrafted wedding films made with care.
I'm Tearlach. Don't bother trying to sound it out; it's one of those weird ones. Let's go with Tea for short as in, cup-of.
First off, thanks so much for taking the time to check out my work. It's crazy to think that I might get to come to your wedding!
Rather than giving you some long-winded story, I want my films to speak for themselves. If you haven't already, I will encourage you to enjoy a snapshot into someone else's life & wedding - they have been gracious enough to share their days with me, and to allow me to pass on that privilege to you. Please watch with joy & love in your heart.
That said, I'm genuinely inspired by you & your love. After I got married, I realized what a special day a wedding is that those few hours we get to celebrate our love with family & friends are so so precious.
It's a privilege & a truly worthy pursuit to help you remember & re-live those hours.
I want to show you what your love looks like. Because from here, it looks perfect.
I only do one thing, I'm an all-or-nothing sorta guy. I'm not here for anything less than telling your whole crazy-amazing story and crafting you the best wedding film possible. So here's the deal:
Full-day coverage. I'll be there from makeup to the dance floor. Longer, if needed.
5-7ish minute True Story film. This is where my passion lies.
Chapterised, complete edits of the ceremony, speeches, dances, etc. Do you want to re-live your husband ugly crying? You've got it.
All raw footage on a hard drive for safekeeping. I also keep a backup.
Here's how things go after you get in contact.
We'll meet. I'll buy you coffee. We'll talk about weddings and stuff.
I'll come to your house and record an interview. This is my second favourite part of our time together.
I'll stroll in one bright, beautiful morning, and I'll follow you around with a camera. You'll get married. It'll be great.
I'll go back to my editing cave for a few weeks, and when I emerge… you'll get an email with a link to something truly special.
If you want anything else, we'll work it out when we meet, or even maybe the day before the wedding. I'm not here to tell you what to do.
I'm here to show you how awesome you are.
Oshana Video & Photo


Melbourne
03 9498 4818
Experience has taught us that every wedding has a unique style and personality.
At Oshana Video & Photo, we will produce your photo's and video to reflect your uniqueness.
Our team of experienced photographers focuses on capturing your memories without intruding on your special day. With technical know-how and a passion for wedding photography, we pride ourselves on our energetic and ever-present style.
Our creative and relaxed approach will ensure you'll look back on your wedding day with a true sense of joy, reliving those special moments like they were yesterday. We aim to capture your wedding Video and photography discreetly and sensitively as your day naturally unfolds.
Contact us today to book your first consultation.
Phenomena Wedding Photography & Cinematic
Melbourne
03 9867 2259
Phenomena wedding cinematography represents Master, and Expert photographers do weddings only.
Having your wedding filmed is a great privilege and a fantastic opportunity to re-live your special day. Phenonema will shoot and edit the film for you in a cinematic way, making you the stars of your film. We offer amazing wedding videographer services here in Melbourne that are sure to impress. Have a look at the videos above to see the kind of work and digital editing we can do. Don't look past our Melbourne wedding videography services to make sure your wedding day is not only captured in photo form but filmed to relive the memories.
With over ten years of experience in the wedding industry, Phenomena know how to capture the right moments and compile them into an unforgettable film to show to your friends family or guests that unfortunately couldn't make the momentous day. It is also a great reminder to see how far you both have come since the wedding day and re-live it together
Good Melbourne Wedding videographers are hard to come by. Not only is Phenomena one of the best in Melbourne, but they are also one of the most affordable options that still produce amazing quality. Give the experts a call on (03) 98261881 and see what Phenomena can do for your wedding day.
Wedding Movies Media
Melbourne - and surrounding areas
1300 325 758
https://www.weddingmovies.com.au
We create a stunning video that is curated and as unique as you are.
At Wedding Movies, we're all about you.
We craft your Wedding Movie to tell YOUR story and give you an incredible, personal experience when you watch it.
We love to incorporate not just our footage, but also photo and video that you have taken throughout your relationship, to truely represent you as a couple.
By capturing not only the vows and speeches but also the small moments that you don't see, we can ensure you will have a video to remember!
Let us capture this special day for you. Book your no-obligation consultation with us today! It's an opportunity you will never regret.
Dreamlife Wedding Photos & Videos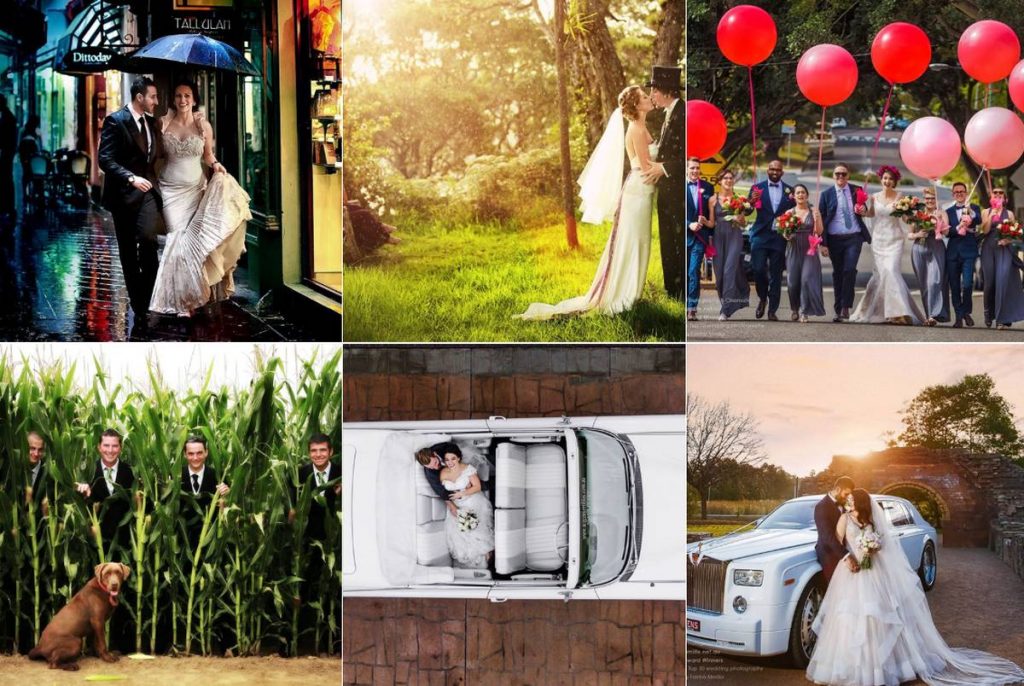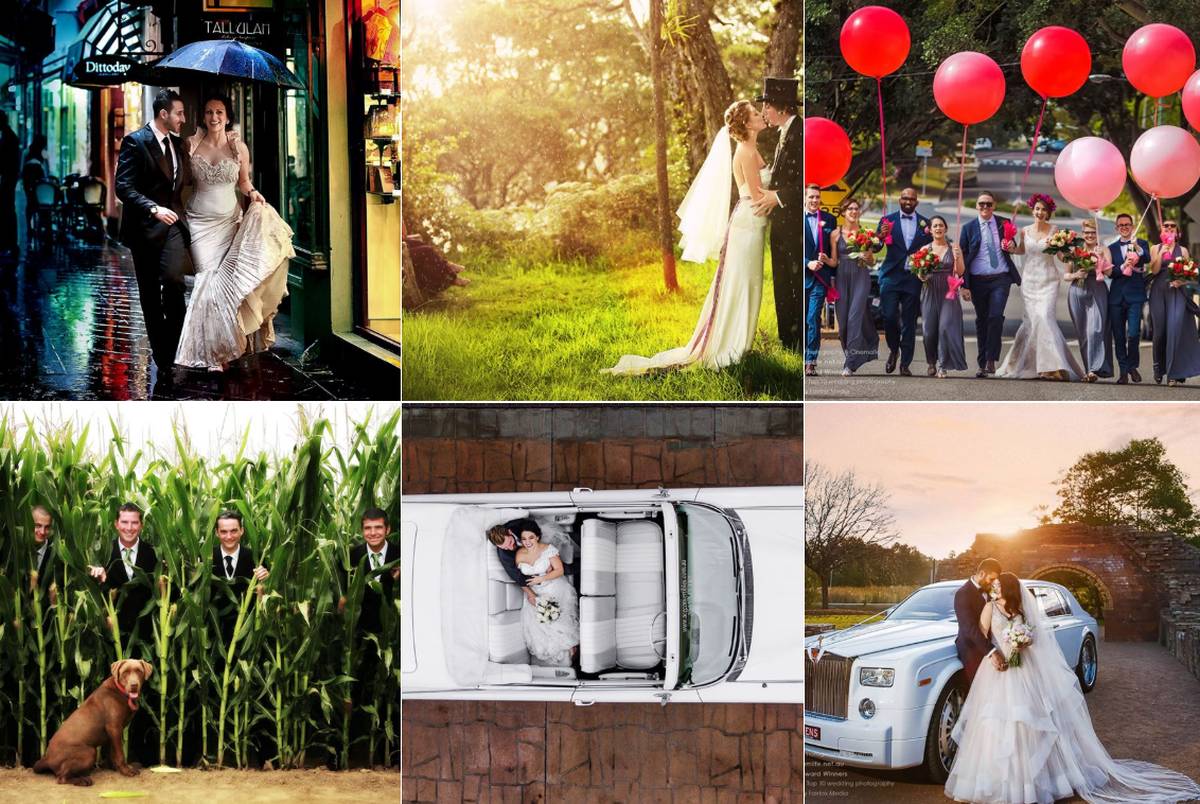 Sydney, Melbourne, Brisbane
https://dreamlifewedding.com.au/
Internationally award-winning photographers and videographers offering a great variety of products and services at competitive prices
At Dreamlife Photos & Video, we pride ourselves in our ability to come up with premium products at the most competitive prices. Using only consummate professionals and state of the art technology, we are creating works never before thought possible.
Dreamlife Photos & Video has operations all across Australia, New Zealand, and the United States and is the proud recipient of numerous awards for excellence in photography, cinematography, customer service, amongst others.
To name just a few perks of going with Dreamlife:
All negatives are made available immediately after your wedding
Each package includes a selection of enlargements to showcase your pride and joy
We are proud users of Pioneer Albums; bringing you a new dimension of creative album designs
Price and package details are available on our website
Videography coverage also provided and can be found in the Videography section of Easy Weddings.
Facebook:
Melbourne:  Dreamlife photos and video Melbourne
Sydney: Dreamlife photos and video Sydney
Brisbane: Dreamlife photos and video Brisbane
Now operating from three central locations:
Sydney
Melbourne
Brisbane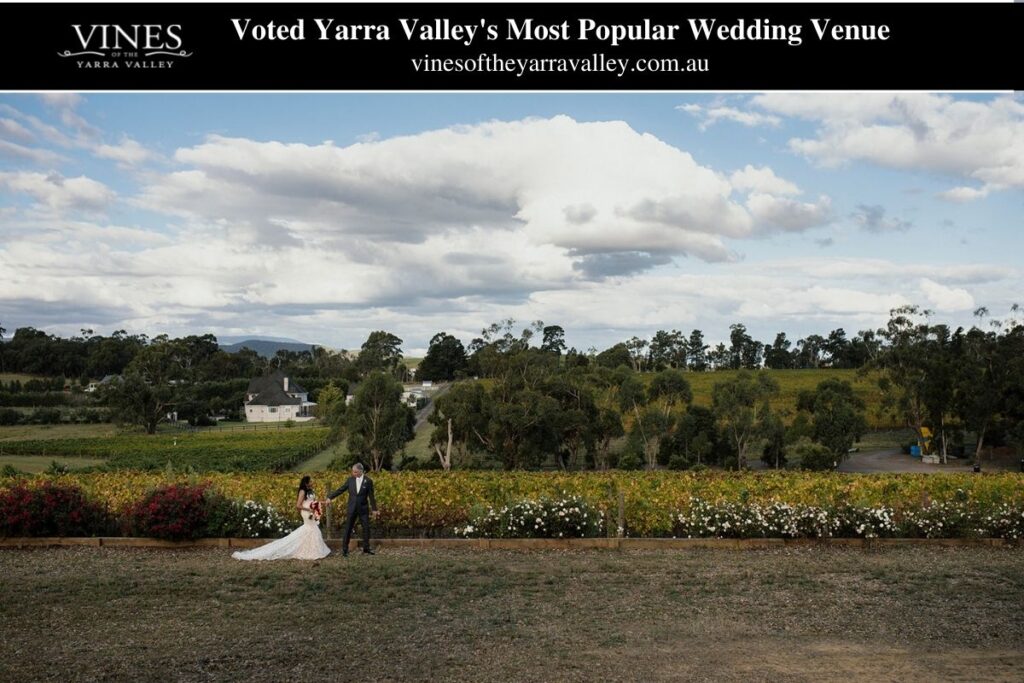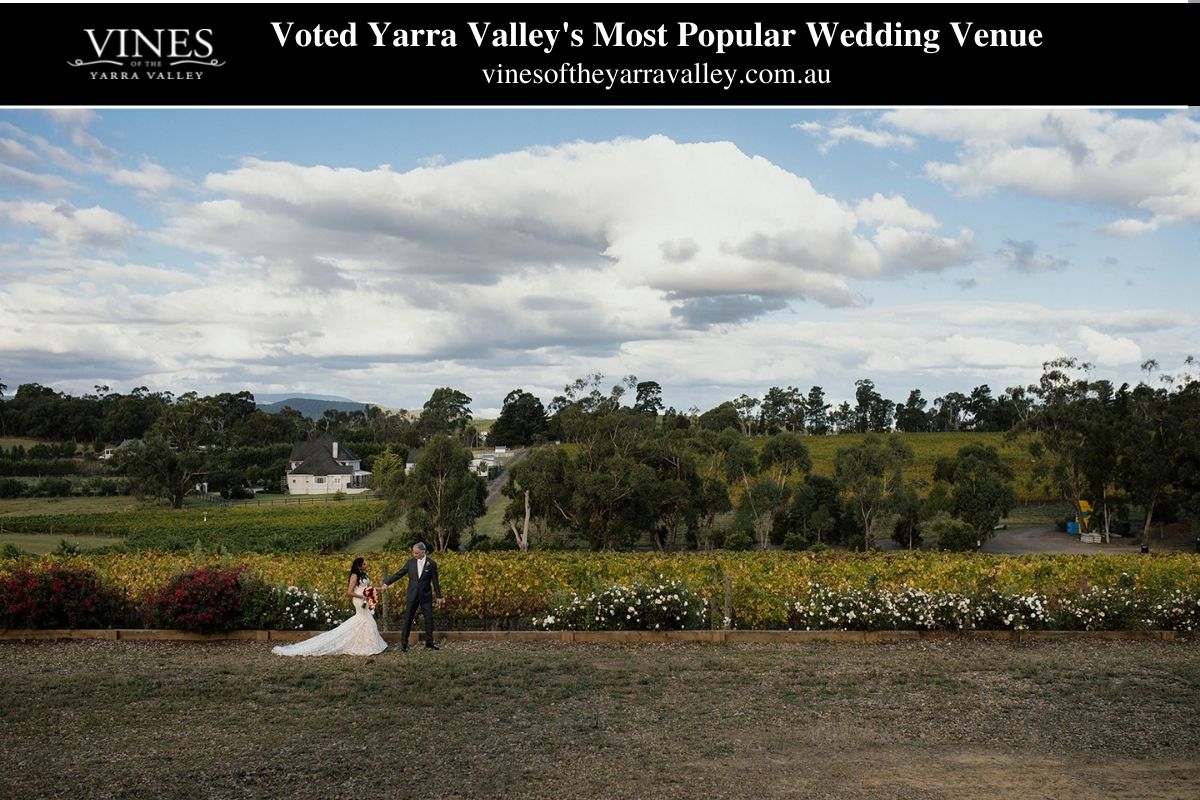 ATEIA Photography & Video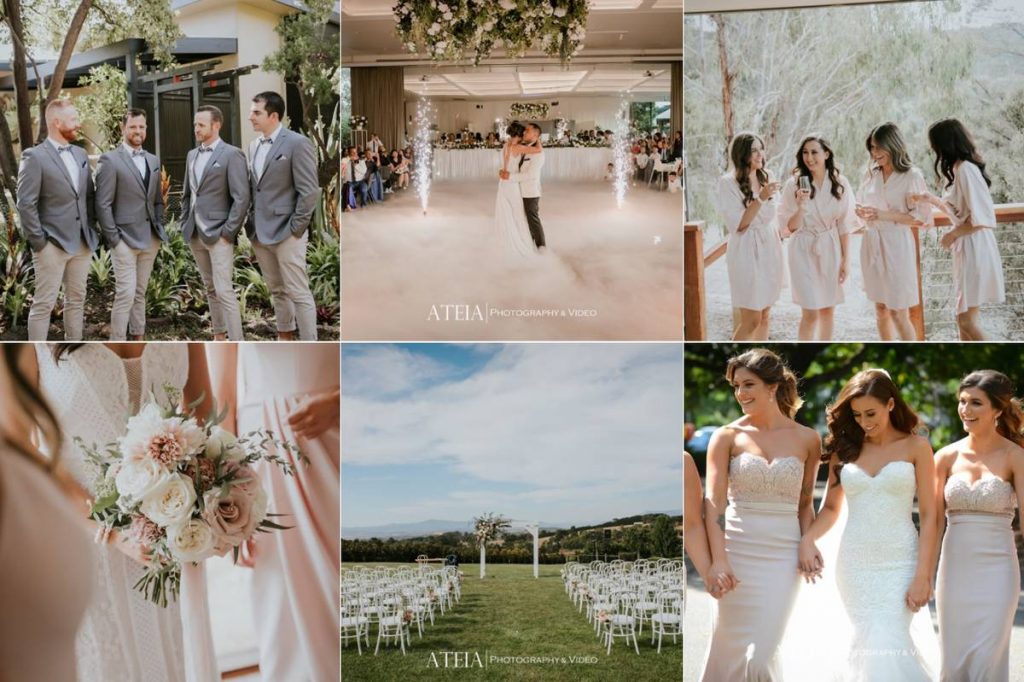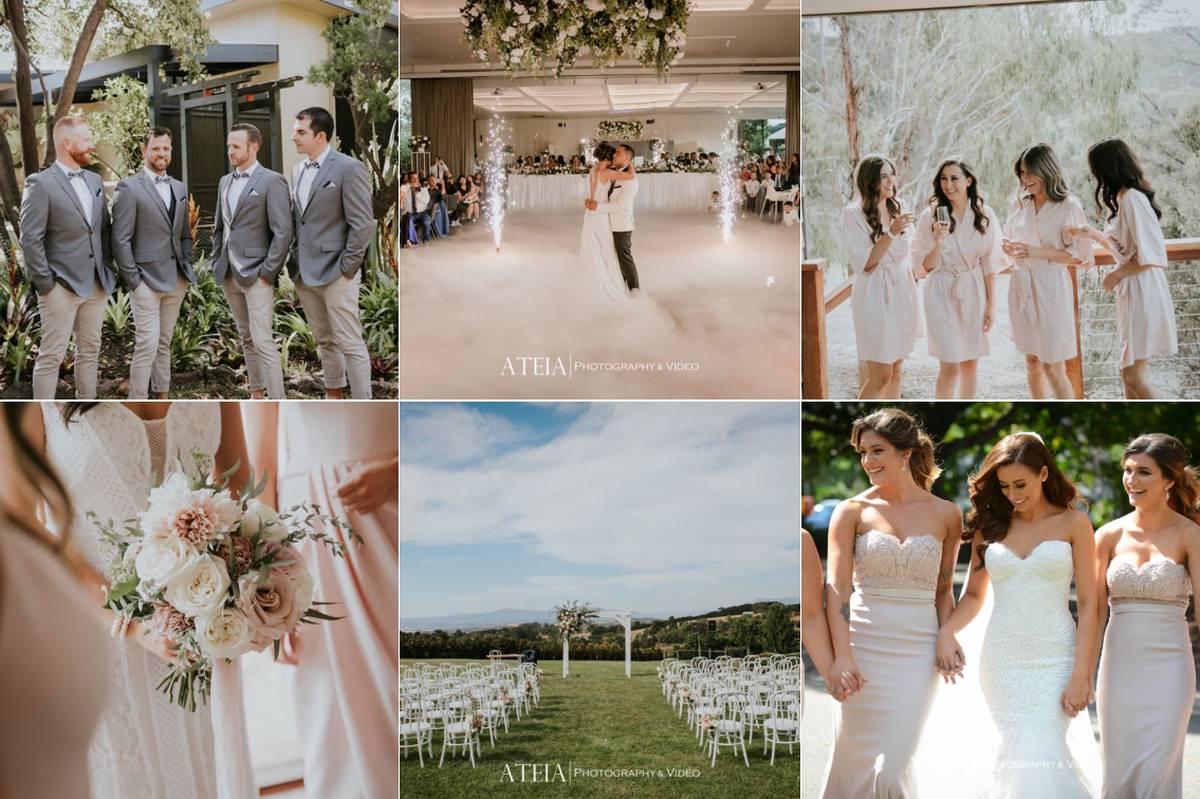 Melbourne, Sydney, Brisbane, Adelaide & Perth
1300 558 446
http://www.ateiaphotography.com.au/
With over 500 incredible 5-star online reviews, our talented team of professional Melbourne wedding photographers and videographers have been leading the industry in quality, affordability, and simplicity for more than ten years!
ATEIA Photography & Video was established in 2008 with a vision to offer exceptional quality, service, and value in the wedding photography and videography industry.
In a short period, we achieved our vision and now have a team of professional wedding photographers and videographers, capturing over 250 weddings internationally and Australia-wide. Our studio in Melbourne is based in Docklands.
Our Packages
Full Day Photography & Images on Disc =$1889
Full Day Videography & Highlight Trailer =$1989
Full Day Photography & Full Day Videography & Wedding Album with 30 Sides = $3889
Why Choose ATEIA Photography & Video?
Our studio is Ranked #1 Australia-wide on Easy Weddings Our photographers have over 100 years' experience collectively in the wedding industry
Our prices are super-competitive, and we do not compromise on quality We allow you to meet with your photographer before proceeding with a booking We are transparent and honest with our prices and packages
We also offer Wedding Albums, Engagement Shoots, Prints, and Canvasses. We would love to capture your wedding, so please feel free to contact us today!
Lavan Photography & Videography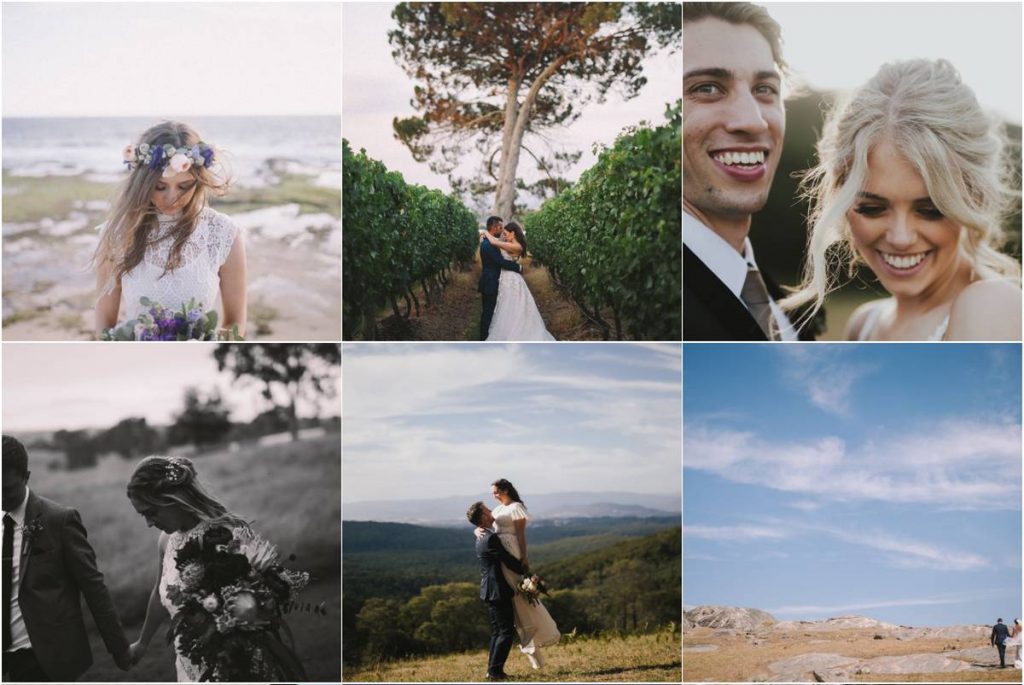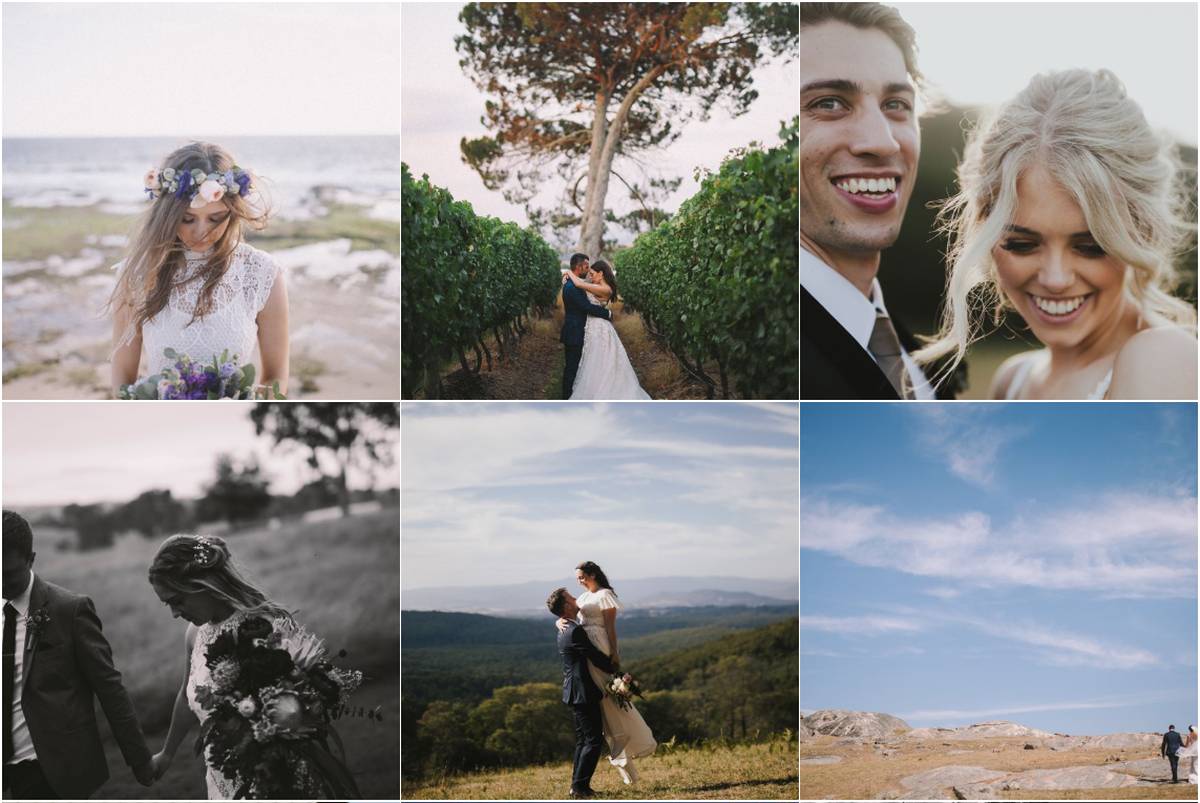 Melbourne & Surroundings
0426 051 600
Wedding photographer of 2016 AFL Brownlow Medal winner Patrick Dangerfield. Rustic & vintage style wedding photography & videography. Unconventional, natural, and artistic.
CAPTURE EVERY BEAUTIFUL MOMENT OF YOUR LOVE STORY WITH LAVAN PHOTOGRAPHY
Welcome to Lavan Photography. We pride ourselves on being one of the most talented wedding photography and videography teams based out of Melbourne. Our style is effortlessly relaxed and charmingly rustic.
We specialize in the fine art of capturing candid moments in natural-lit settings. Our unobtrusive style catches real emotions and moments as they happen, allowing the pure love of the day to shine through in every real smile or tearful hug that we photograph. By combining the natural flow of the wedding you have dreamed of with soft, romantic lighting and professional artistic elements, we can memorialize the beauty of every setting, every action, every kiss.
We believe every single love story is unlike any other. We strive to illuminate the most precious, most beautiful moments of the wedding day, down to the smallest detail. We want your most important and happiest day to be immortalized as exactly that-- simply stunning. Our goal is to showcase the natural beauty of every bride, groom, and wedding, from the very first photo to the last.
It is our dream to capture the stunning, exquisite moments of love between a couple. Let us tell your love story by capturing every gorgeous moment that unfurls on your perfect day.
Envoy Films


Victoria State Wide / Able to travel
03 9498 5095
https://www.weddingmovies.com.au/
Telling your love story is our greatest passion.
With Envoy Films we guarantee every special moment will be forged in the film for you to enjoy for the rest of your lives.
We take the time to get to know you and your story as a couple. Every couple's journey is different, and that's what makes it special. We make it our mission to tell your story through a beautiful film that is uniquely yours.
Envoy Films can provide a range of amazing packages, or we can customize a special service tailored to your every need!
Motion Of Video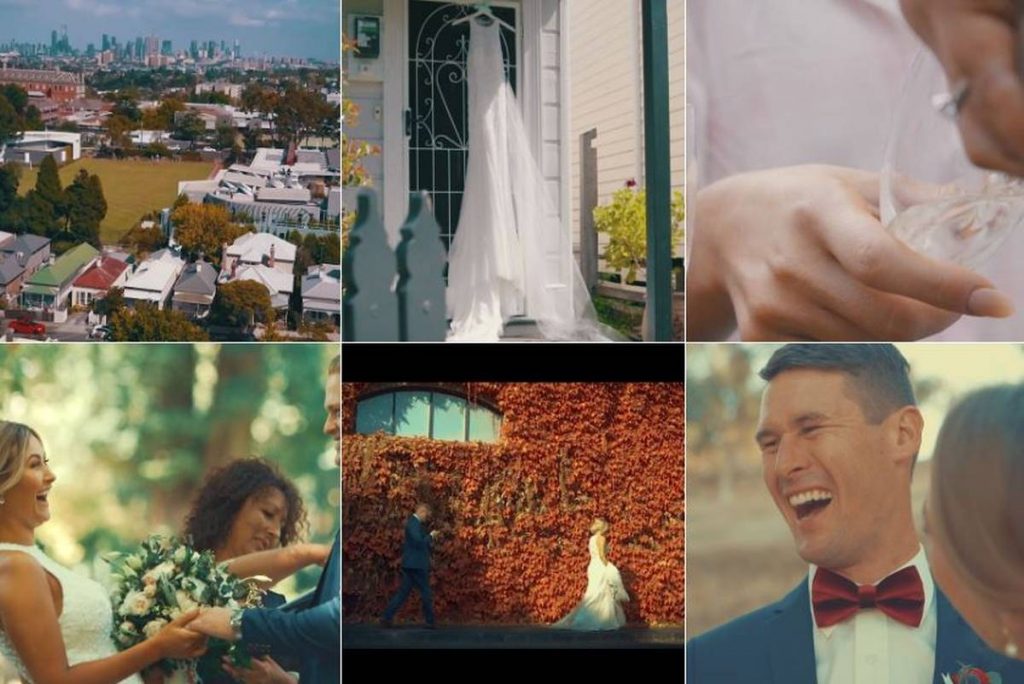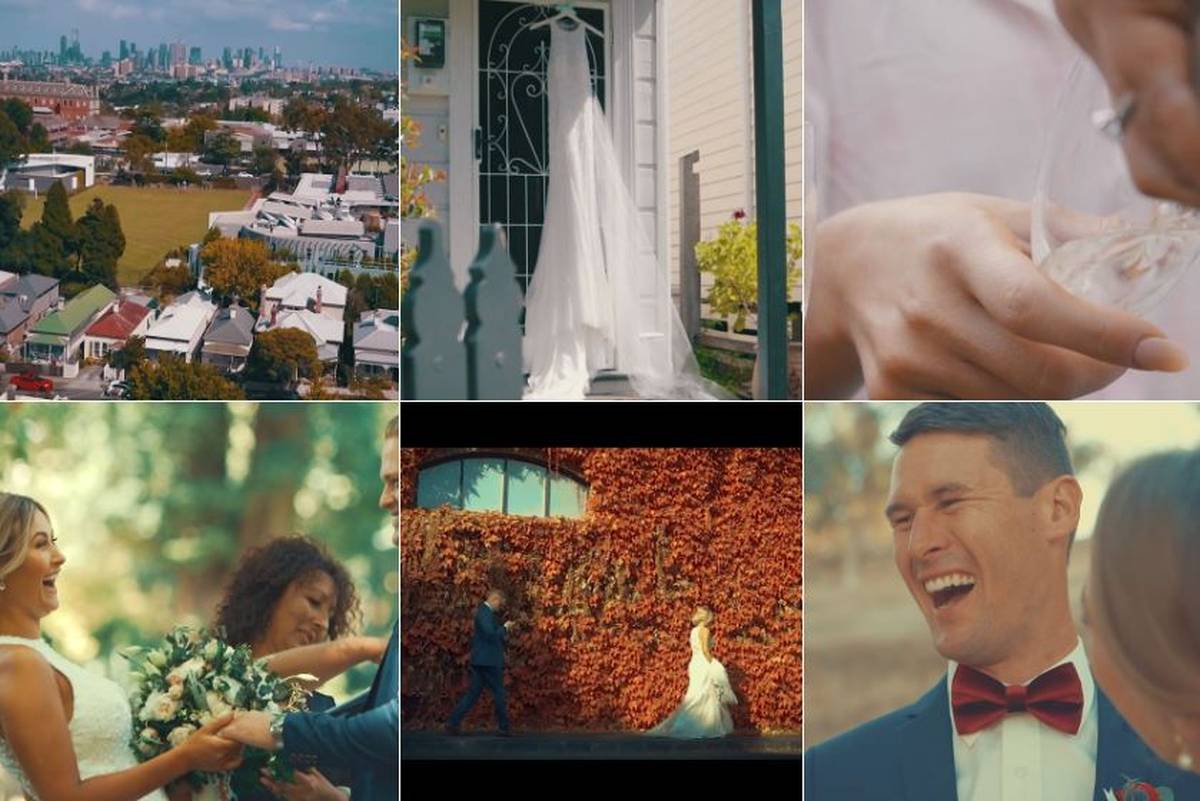 Melbourne and Australia Wide
03 9498 4970
Providing Hollywood quality images, at a price you can afford. Hurry some dates in 2019 are still available.
The motion of Video is a newly founded production company consisting of a highly educated videographer - Daniel Enright.
Experience:
-4 years of tertiary education
-Ten years of industry experience
You'll be dazzled by the cinematic quality of the vision we're able to capture with our Ultra-high definition cameras. From sweeping cinematic movements, aerial footage and professionally captured audio. Your wedding video will have that Hollywood flare that will stand head and shoulders above other stock standard wedding video.
For more information on packages, please contact us or visit the website.
Dreamscape Weddings


Mornington-Peninsula, Melbourne, Yarra Valley, Surf Coast  View Map
03 9498 4422
Working in Australasia since 2005, Dreamscape Weddings can help you with videography, photography and entertainment services.
Managed by Clint Wood, who has worked in the entertainment industry for over 20 years, with a recording studio and production company, Dreamscape Weddings provides the highest quality videography, photography and audio services for your wedding.
Our team of videographers can film in HD or up to 4K for the best vision from your special day, with additional dedicated professional audio recording to ensure that capture all the audio from the ceremony and speeches. We provide a full edit of the day, including compilation videos of the footage to your favourite music, as well as the ceremony and speeches. We can provide this on DVD, Blu Ray or on the hard drive for you, to use your computer or media center. We also provide a compilation video of the whole day to one of your favourite songs, to share with friends and family on social media. You can see some of them below or here - http://www.dreamscapeweddings.net/videos/
Our team of photographers can capture all your special moments with two dedicated cameras on the day for beautiful artistic shots, as well as all the candid moments through the day. We then edit all your photos to three different formats of black & white, soft white overlay and darker contrast for you to print your favourites from a USB stick that we provide you. You can also share all your photos on social media, or we can do it for your here - https://www.facebook.com/dreamscapeweddingsaustralia/
We also have a low-cost photo booth option for you, with a camera on a tripod and clicker, for people to take photos throughout the night and edit these photos to a particular style for you.
Our packages range from 3.5 hours up to 12 of videography or photography on the day. However, we're running a 10% discount at the moment and can further reduce your cost if you take up both services with us.
If you'd like to have a more cinematic experience, from different angles, we can provide two videographers at an additional cost.
We have a lot of friends in entertainment services and can also help you with soloists, duos, bands, and DJs.
We can cater to any needs you may have so, let us know how we can help you on your big day and make it the best day of your life.
Love & Other Photography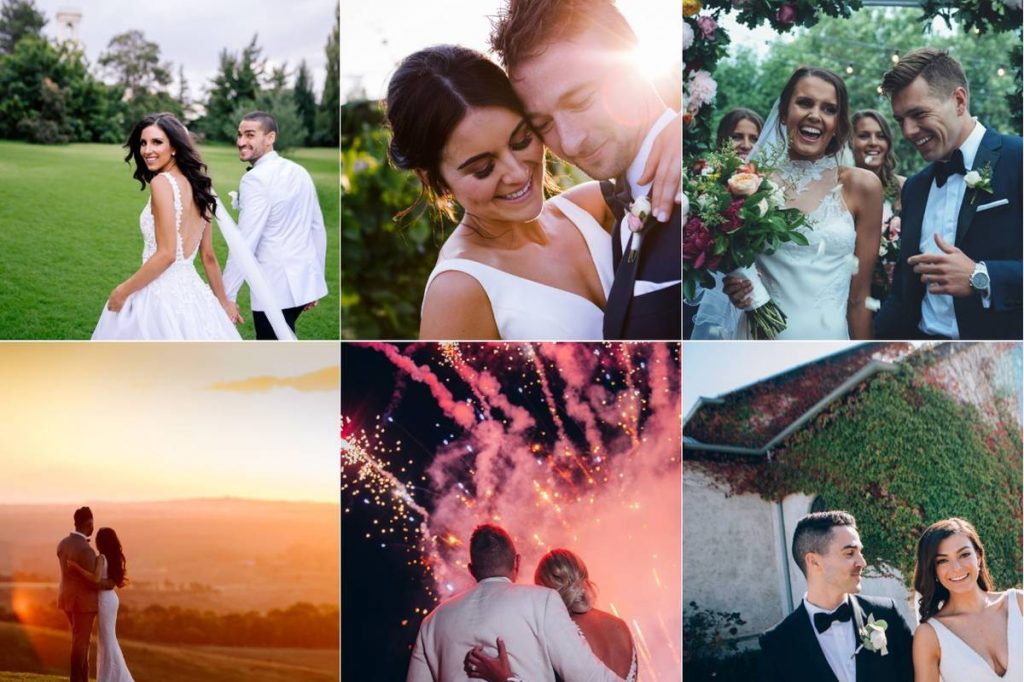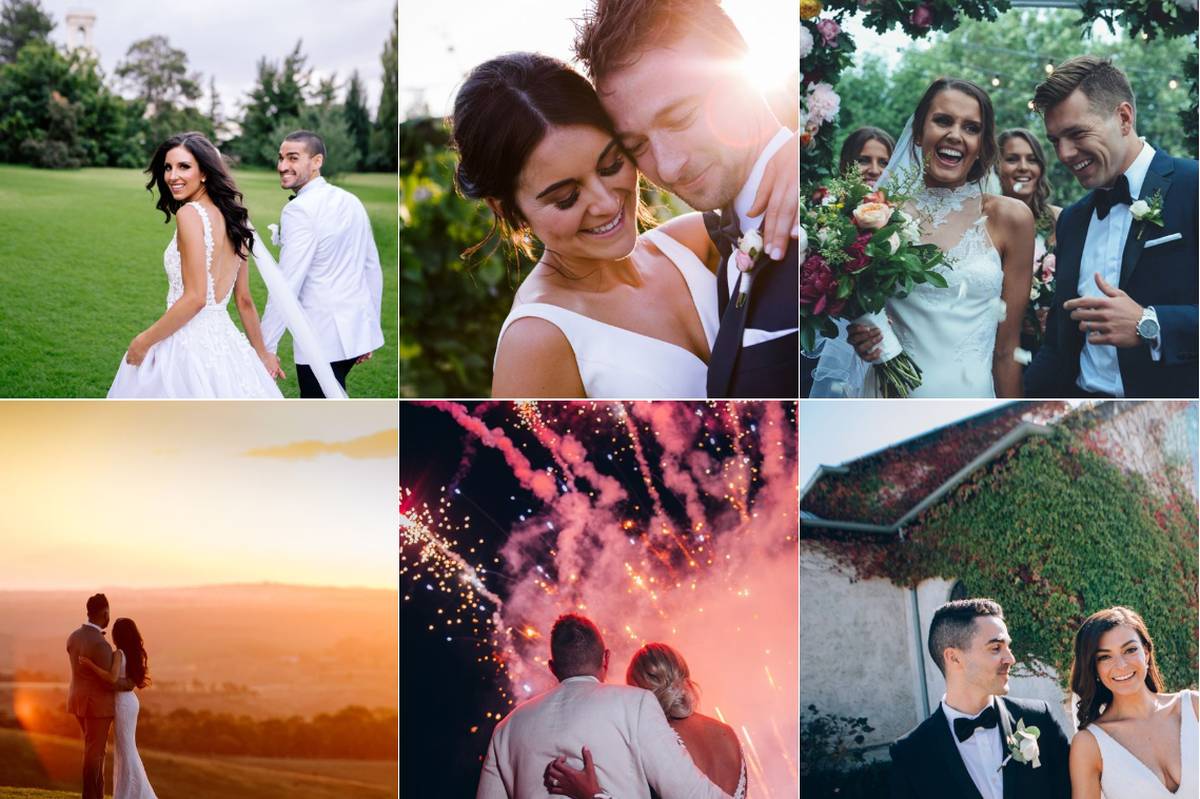 Victoria Statewide | South Australia Statewide
0386925619
Kyla and Marc are partners in life and business. With over 15 years of experience in photography and video production, working together to produce stunning images.
We are partners in love, life, and business.​ Marc & Kyla are Melbourne based, originally from Adelaide, servicing Australia and the world.
We understand that your special day is all about you and the natural, candid moments that you will remember forever Every couple needs as unique as their wedding. We will work with you to make sure not a moment is missed.
Together Marc & Kyla have 15 years of experience in photography and video production.
We have a small team of highly experienced, incredible photographers and videographers that work with us. This enables our couples to book with confidence, knowing that their special day will be covered professionally, and not a moment will be missed.
Contact us, directly; we'd love to chat.
Images for Life
Victoria
03 9498 3816
Your most important day will soon be over - but your images for life will always be there to remind you…
At Images for Life, you'll deal with a passionate and talented husband and wife team.
Originally from Spain, Dolors is a highly skilled photographer who has been involved in the fashion industry for over ten years, capturing the beauty of hundreds of models across the world.
With a keen love of photography, she now photographs everything and everyone – and is particularly inspired by the emotion of wedding events.
Her husband, Piero's passion, lies in videography – and editing imagery and wedding videos – highlighting those special moments that you'll treasure forever.
As he believes the key to achieving a fabulous wedding video involves being emotionally connected to the subjects, and as he says, "The connection must come from the heart…"
Professional, highly accommodating, hospitable, and enthusiastic – this passionate duo will create imagery that you will cherish forever – guaranteed.
Westward Films


Melbourne, Mornington Peninsula, Dandenong Ranges, Yarra Valley
03 9498 4598
http://www.westwardfilms.com.au/
"Hiring Westward Films was hands down the best decision we made" Sarah and Brenton
First up, congratulations on your engagement.
You've made the right decision in considering video coverage of your big day.  Whether it is the laughter, the tremble in your partner's voice, that heartfelt speech or the flower girls chasing the pageboys, these are all moments that deserve to be captured by the motion picture. When you then add your favorite music, you will have a treasured memory that you can watch again and again. Imagine watching your wedding film for 50 years from now...
Allow our combined imaging experience and our passion to capture the magic of your day to produce a cinematically edited film for you.
Our costings are simple: We charge per hour we spend on your wedding day. This fee is all-inclusive and covers the filming and post-production editing of your highlights film. Current prices are available on our website (Westwardfilms)
We would love to create your Wedding Highlights Film:
A cinematically edited film of approximately 4-7 minutes, fully colour graded and edited to the music of your choice.
Filming of any occasion of your choice.
High definition cinematic video recording with at least two DSLR cameras.
High quality audio recording using wireless lapel microphones.
Video editing and production in Full HD finished within eight weeks of your wedding.
Important: All editing is done in-house by Westward Films (so not overseas by a third party)
Delivery of your films on personalized USB drives.
Optional extra: A Full Day Cinematic Edit (45-60min) which includes all the shots of the day, your full ceremony and speeches shot with multiple cameras ($399)
Don't hesitate to contact us so we can tailor a package to your individual needs and budget.
M-VIDEO Production


Melbourne and surrounding regions
03 9498 5037
https://www.visualproduction.com.au/
Authentic, cinematic, and awe-inspiring videos are capturing your wedding! Long enough to capture the essence of your celebration and short enough to watch again and again.
Instead of the traditional documentary-style wedding video, we create a modern and cinematic wedding film experience.
A cinematic narrative told with the ideal soundtrack that suits the feel of your celebration.
A curated sequence using the highlights of your day with their magic and romantic feeling and my artistic take on the most beautiful and inspiring representation of this date.
I believe the best stories are told from a close and personal perspective, which is why we invest as much time with our couples, their families, and friends during their day.
Enquire today.
Whitford Wedding Films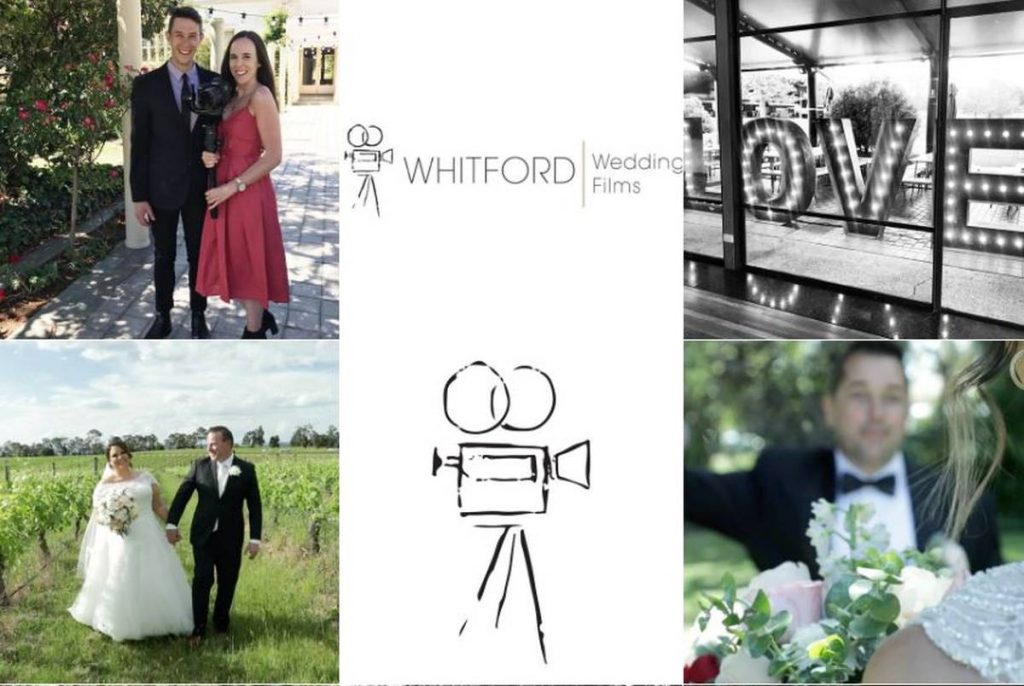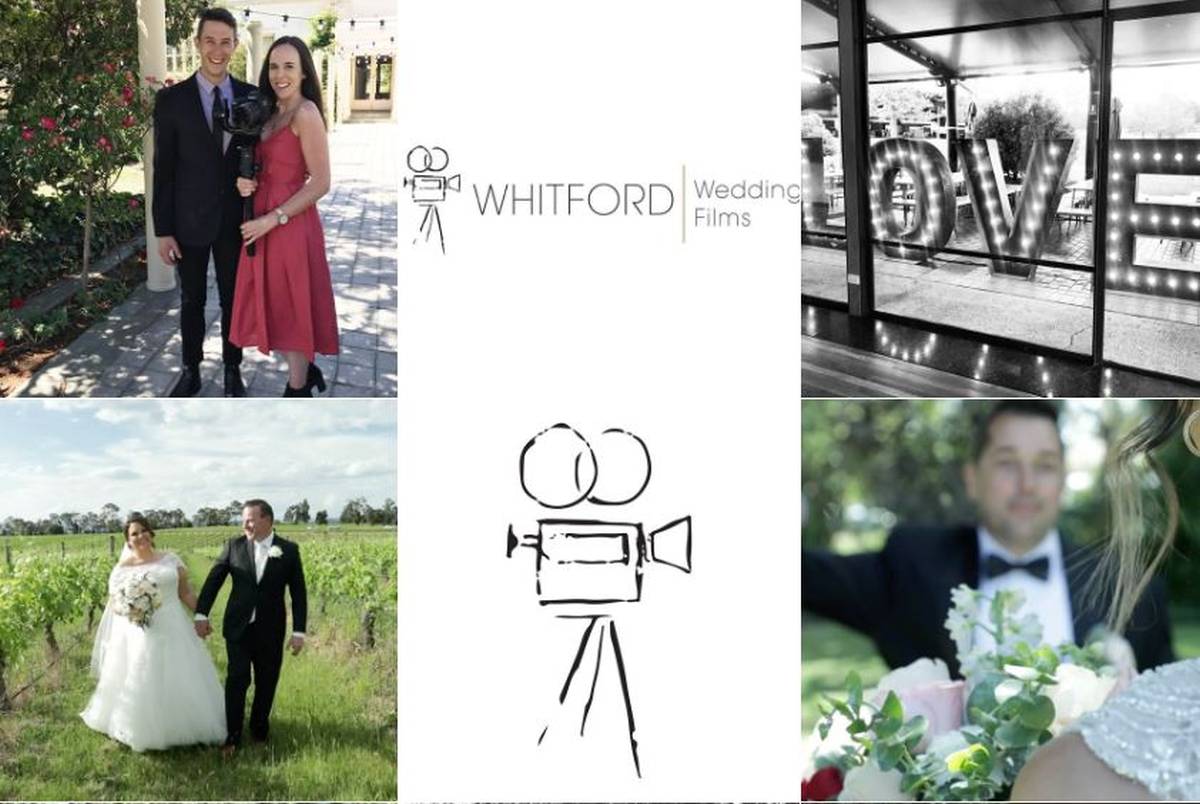 Victoria
03 9498 4639
http://whitfordweddingfilms.com/
We specialise in creating cinematic, contemporary, classic, honest films of one of the best days of your life.
Welcome to Whitford Wedding Films!
We are Rachael and Darcy, two wedding videographers based in Melbourne, Australia.
We offer three different videography packages.
OUR THREE PACKAGES
THE COMPLETE PACKAGE
This package covers your entire wedding day and tells the story from beginning to end.
What You'll Receive:
Two charming videographers (Rachael & Darcy) there from you getting ready, to the dance floor at the reception. We'll capture it all.
A fully edited 10-minute film of your day. We work in a very cinematic style, so your finished product does feel like a 'film.'
Raw footage of the entire ceremony, speeches, first dance, etc, all collated into chapters for your viewing and reviewing pleasure.
A personalised USB drive containing all the goods.
How It Works:
We organise a double-date for us to get to know each other and discuss all your wedding details.
We have another meeting closer to the big day to record an audio interview and hear all the mushy stuff. This is for us to add another layer to your film.
The day comes. You get hitched. Lots of people will probably cry. We'll be there to capture it all.
THE ESSENTIALS PACKAGE
This is just the essentials, so you have no regrets. We only film the Ceremony and the Reception, up until the end of the speeches.
What You'll Receive:
Rachael & Darcy there for your Ceremony and Reception (up until the end of the speeches).
A fully edited 4-minute film delivered on a USB.
Raw footage of the entire ceremony and speeches collated into chapters.
** For this package, we don't need to record an interview, but would still meet up with you both for a coffee date before the day.
THE ENGAGEMENT STORY PACKAGE
This package is all about celebrating your engagement. To capture this exciting time in your lives on film. It can be tailor-made, especially for you. You may want this just as a private keepsake for the two of you to treasure forever, or you may want to use this as your shining moment on social media to announce your engagement to the world.
Want your dog to have a starring role? Done.
Have an epic engagement story you need to immortalise on film? Do tell.
Want your children or other family members involved? Let's make it happen.
Just want to be the stars of your film for a day? Whatever you want.
This package is a lot more casual than the wedding day packages. We'll work with you, usually for around 2 hours, in a gorgeous location where you both feel comfortable, to create something truly unique and special for you.
What You'll Receive:
The creative expertise of us, the videographers, with you for approximately 2 hours of filming.
A fully edited 2-minute film delivered on a USB.
Please get in touch for a price request.
We're looking forward to speaking with you!
The White Tree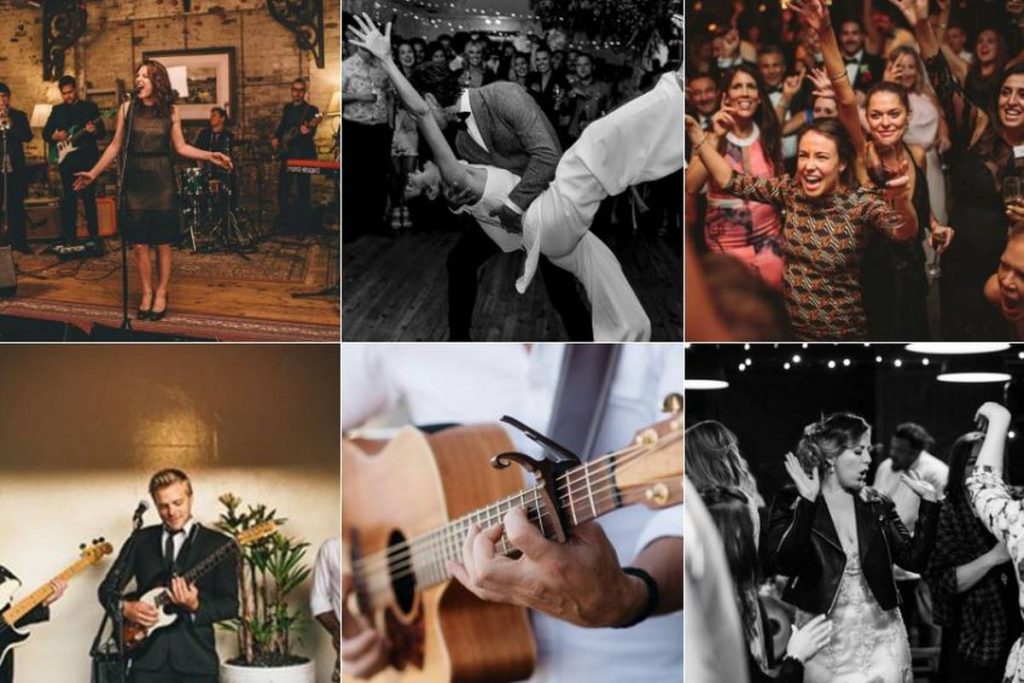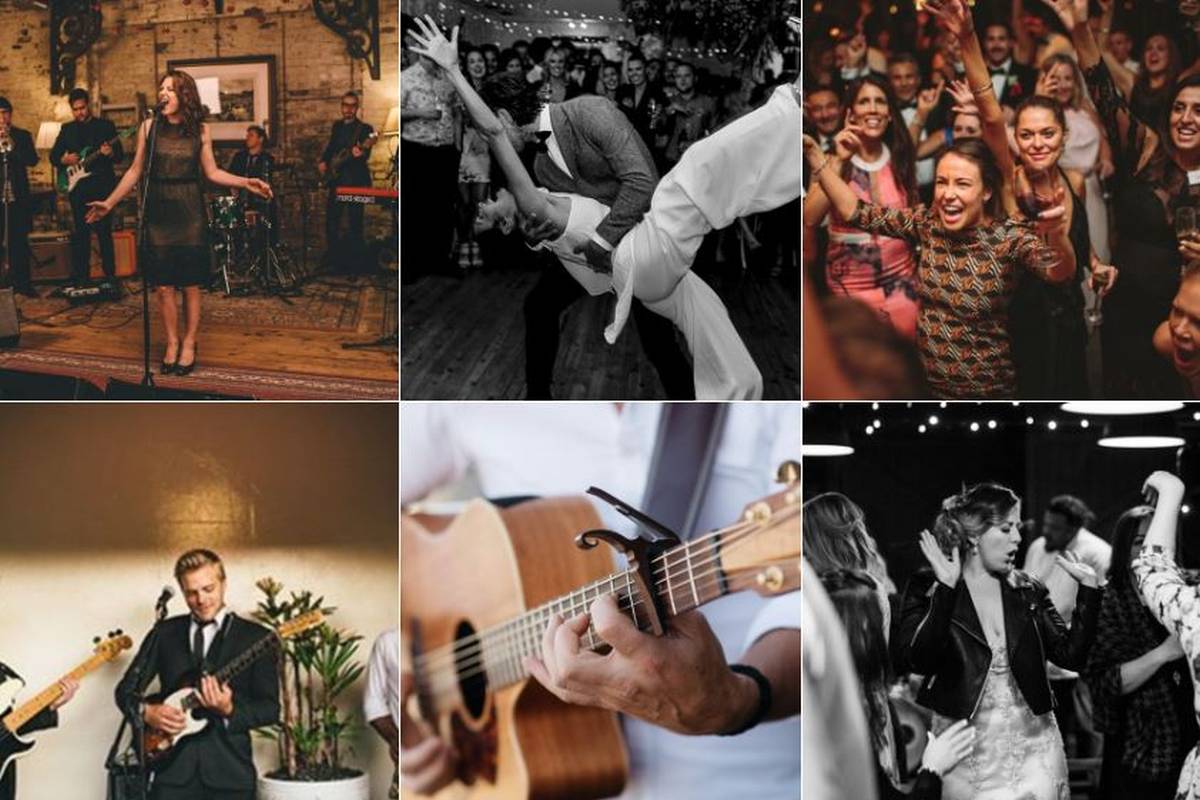 VIC, QLD, NSW, WA, ACT, NT, TAS & NZ
02 9190 1069
Non-cheesy/quality wedding films.
We help capture all your epic moments!
With our video packages, you'll get an amazing wedding showreel that takes you back to all the magic and excitement of that incredible day - something you can cherish and re-live forever.
We shoot a range of different styles. Including music videos, docos, short films, etc. which help us create wedding films that are cinematic, captivating and emotive!
We just wanna help you tell your story.
All of our film prices and inclusions are on our website.
Videoboutique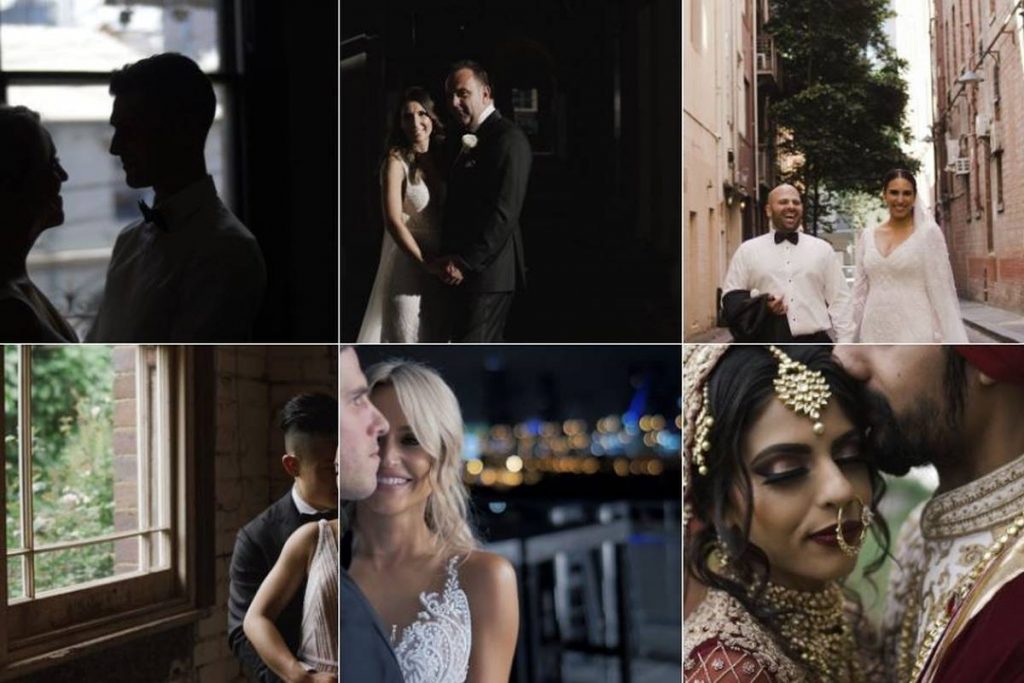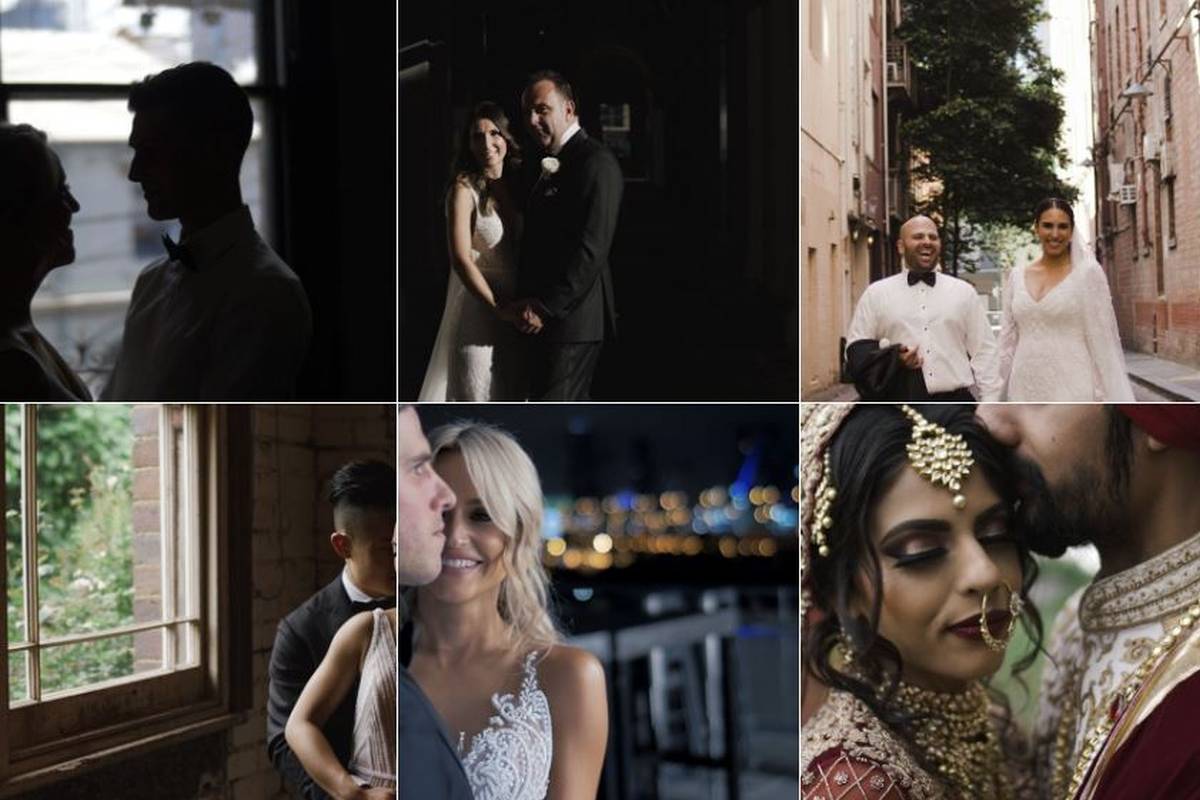 Melbourne & Surrounding Areas
(03) 9044 6547
https://www.videoboutique.com.au/
Every choice you make for your wedding is a reflection of who you are; your wedding film should be no different!
Wedding Film:
A cinematic edit that brings together beautiful visual sequences, energised dance floor action and extended moments of the most important parts of your whole day, in a twenty minute finely crafted production. We love editing our wedding films, and you'll love watching yours with those closest to you for years to come!
Wedding Highlight:
The most memorable moments of your wedding meticulously crafted to a carefully selected song (licensed) that brings to life the energy of your day. This is a highly cinematic and emotionally engaging edit that captures the spirit and the love between you both in a way no other edit can. It is ideal for sharing with family and friends on your favorite social media network.
Extended Live Edit:
We clean up your raw footage and turn it into a video that provides extended scenes of your wedding all edited to live audio. This edit can be anywhere from 1.5 to 2 hours depending on your day and includes your ceremony and speeches in full.
Film My Wedding - Videographer Melbourne
Victoria
03 9498 3799
http://www.filmmywedding.com.au/
Beautiful. Candid. Truly Timeless. Just spend 5 minutes viewing our work 🙂
With more than ten years of experience in covering countless beautiful weddings, Film My Wedding has become at the forefront of capturing the human elements of the day and distilling those elements into a beautifully created wedding video.
We believe in a completely candid approach of filming, ensuring we create a truly timeless wedding video. We don't want your wedding video to look aged in a few years! Hence, we don't try to manufacture your wedding into a Hollywood like production.
We are a Wedding Videography business based in Melbourne but have also captured countless country weddings. In general, we can cover anywhere around Victoria, Interstate or International.
Spend some time looking through our wedding videos and understanding our unique style and approach. You'd be pleasantly surprised.
We look forward to hearing from you & hopefully, working on capturing your beautiful wedding shortly.
Steven Beck Media - Wedding Video Melbourne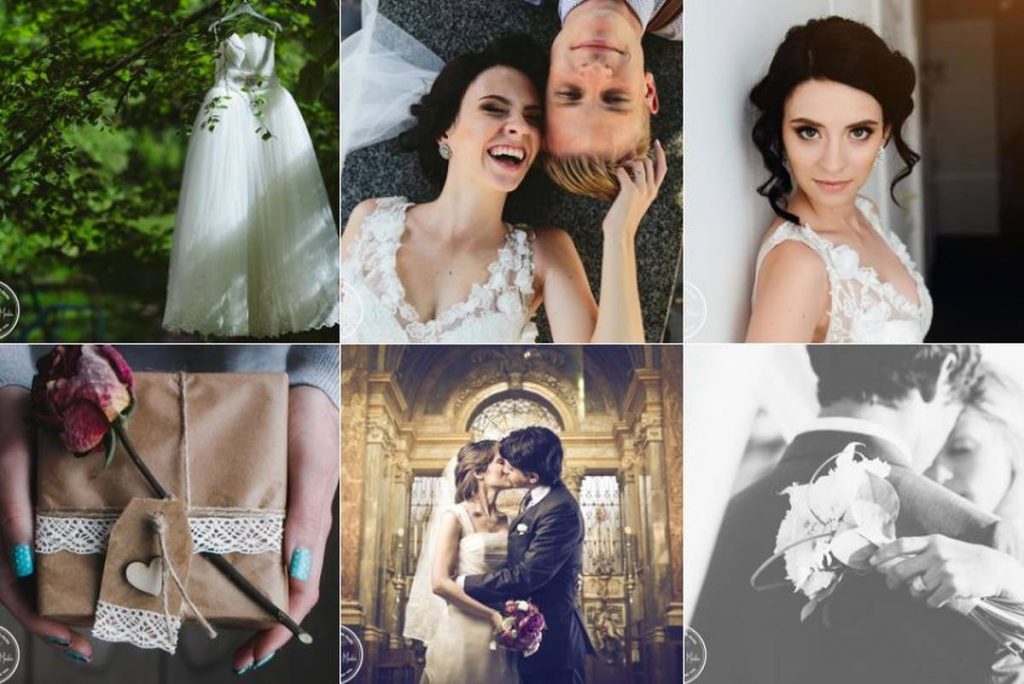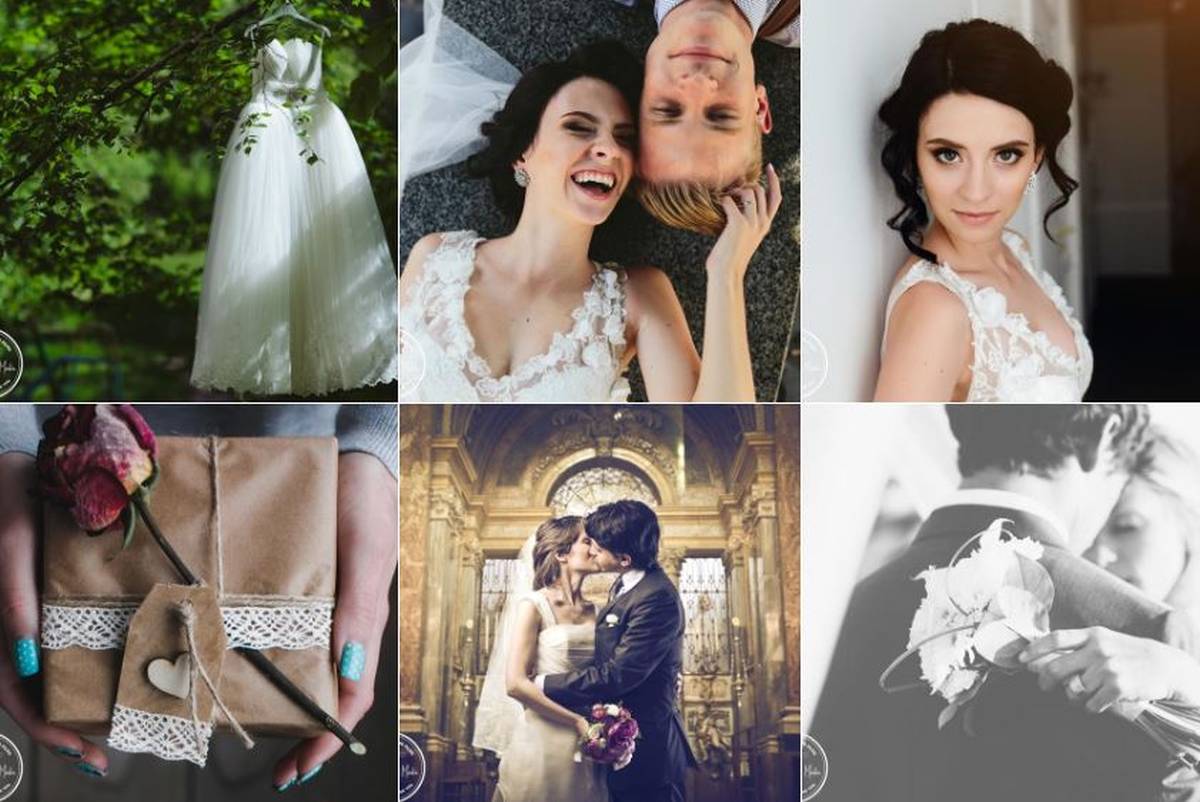 Melbourne, Mornington Peninsula, Dandenong Ranges & Yarra Ranges
0408 596 591
http://www.stevenbeckmedia.com.au/
No cheesy staged awkward poses. Just a personalized, handcrafted, natural film of your love story.
I honestly get a lot of joy from capturing a wedding because I am capturing a unique love story between two people.  I offer you a personalized service, and I don't treat your wedding day as "just another wedding."  You only communicate with me, which means those little details we talk about in our initial meeting aren't lost between the salesperson the videographer and editor as I do all of it.
On the wedding day, I keep things simple and easy as it is just me not a tribe of people holding cameras.  I don't get you to do anything weird or awkward in front of the camera.  I capture the moments as they happen with precision and excellence.
The editing process then allows me to shift gears from videographer to storyteller as I create your film about the love you have for each other, including your amazing wedding day!
It really is a privilege for me to share these moments with couples and if you had the chance to be a 'fly on the wall' in my editing suite, it wouldn't be an uncommon sight to see me getting teary-eyed as your love story starts to unfold on the screen as I piece it together.
I am humbled to receive feedback years after a wedding from clients who still love their video and have even shown their kids. For me to know that so many clients can re-live those special memories as they journey through the seasons of life together brings a smile to my face and makes me want to capture more memories for people.
With over 14 Years of experience filming weddings, you can expect quality that will last a lifetime.
I'm flexible to put together the right Package for you, and you have the option to build your package.
All packages include:
Instagram/  Facebook Clips
Short Highlights (2-3 mins)
Highlights (10 mins)
Edited video of your full ceremony as a separate video file on your USB.
Edited videos of the formal parts of your reception. Speeches, bridal dance, parents dance, traditional dancing as separate video files on your USB.
All the raw footage is in one long un-edited video so that you can watch all the in-between moments (the formalities also included but are edited between cameras)
I encourage you to watch some of my wedding videos, and if you like what you see, please contact me, and we can chat about how you would like me to capture your special memories.
The Four Seasons Studio - Wedding Video in Melbourne
Melbourne & Surroundings
03 9498 4419
The Four Seasons Studio combines the timeless beauty capturing the wedding day, with the art of filmmaking to record the perfect celebration of your love story.
The Four Seasons Studio combines the timeless beauty capturing the wedding day, with the art of filmmaking to record the perfect celebration of your love story.
After what seemed like an age to plan, and with a flurry of activity, your special wedding day will go by in what feels like a moment. The best way to capture the beautiful memories that are made is with a high-quality video. We work within our passionate team who will help to do just this!
The Four Seasons Studio cinematic brings style and sophistication to the art of wedding films; leaving behind the present video styles of the past.
Great film making means capturing the natural subtle moments and connections that make the day unique. Never is this more important than on your wedding day.
The combined use of film technique equipment with intricate editing to create a cinematic film. The story will base and reflect the style of Hollywood films…
In years to come, The Four Seasons Studio has captured that day, which reflect and remember the happiest day your life each time you watch your special film together.
Understanding your wishes precisely, we will personally ensure that your wedding video is a stylish, entertaining, and unique reflection of your special day.
With years of experience, we've captured and produced weddings of all nationalities. From elegant cocktail weddings to traditional European, Asian, and Middle East weddings, to name a few.
Visions West - Wedding Video


Mornington Peninsula & Surrounds
03 9498 4609
Good memories are forever, so make them last. We will capture every moment of your wedding day for you to cherish for years to come...
Visions West Productions have been filming weddings for over ten years. We have filmed weddings across Australia, including several international weddings. We are a husband and wife filming team that understand the pressures and stresses of a wedding day; we love having the opportunity to share in such special moments with others.
*Fully tailored quote to ensure you get exactly what you want
*Family owned and operated a business located on the Mornington Peninsula
*Fully Edited video supplied on DVD & USB
*Professional, friendly and personal service
*Pricing to suit your budget
*Exceptional attention to detail
We treat your wedding day as if it were our own – we only have one chance to capture all elements to make a fantastic wedding film, this is a skill that can only come with many years of experience filming weddings.
AXII Media


Victoria Wide
03 9498 5332
Masterfully crafted wedding films, with a direct focus on telling your honest, candid love story.
AXII Media is a Melbourne based videography business with the ambitious goal to become the absolute best wedding videographer service in Melbourne, by 2020.
I plan to reach this goal by focusing on something that frustratingly seems to be missing from almost every wedding video I've seen.
A story.
Most wedding videos seem to just be generic snaps of the day, with no momentum carrying you from moment to moment. Nothing to pull you in and help you relive the emotions of the day, in a unique and significant way.
As dorky as it may sound, I come from a background of studying Acting and Film making in Canberra, and because of that, honest story-telling has become paramount with everything that I make.
So, when you get a chance, I'd love it if you and your fiance or fiancee could sit down together, turn the volume up, and see how my wedding films makes you both feel. If you feel nothing, and don't enjoy it - no worries at all! I still wish you the absolute best on your wedding day, and I hope you find the right videographer.
But if you want to find out more, send me a message and let's meet!
Hunter Mae - Wedding Video


Victoria Wide
0477 547 087
A unique ability to capture those unnoticed moments that will last a lifetime. Have your special day captured by two passionate storytellers; Hunter Mae.
Two professional filmmakers with over ten years of combined experience who have worked for some of Australia's best wedding video companies and production houses.
Hunter Mae has created their unique style of story telling, which combines all elements of film making that they have acquired over the years.
Hunter Mae worked with amazing clients such as HumDrum Weddings, Purple Ribbon Weddings, Uber, SportsBet, Universal Music, Hypebeast, UNFD, Volkswagen, The Woolshed Co, and Fashion Journal Magazine. Honing his skills as a storyteller, Ben also toured the world as a documentary film maker for multiple bands and artists.
We will have two film makers shooting the whole day combining digital footage as well as drone footage, Super8mm film, and audio soundscapes. All these elements come together to create a unique cinematic experience of the highest quality.
We do understand that weddings can be an extremely long day and we are happy to take the time necessary on the day to tell your story.
We are extremely passionate about what we do and look forward to working with you to tell your unique wedding story.
Shane Mate Media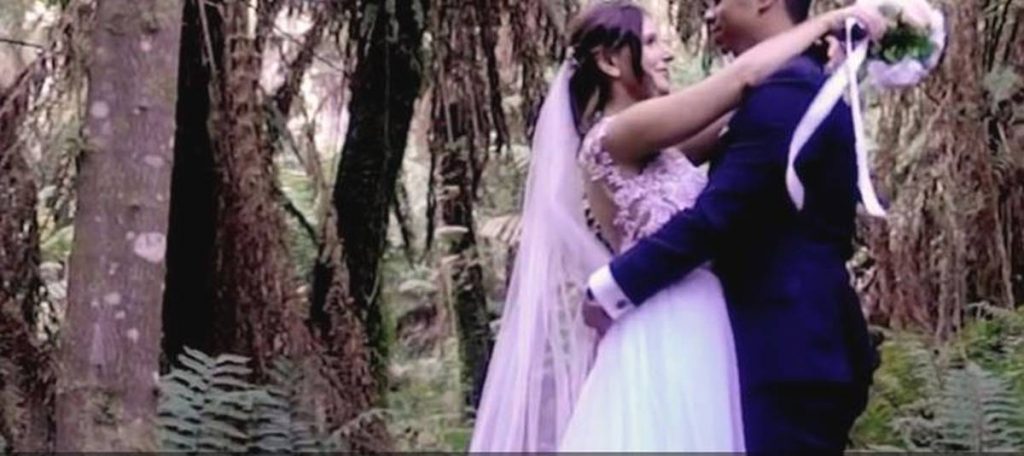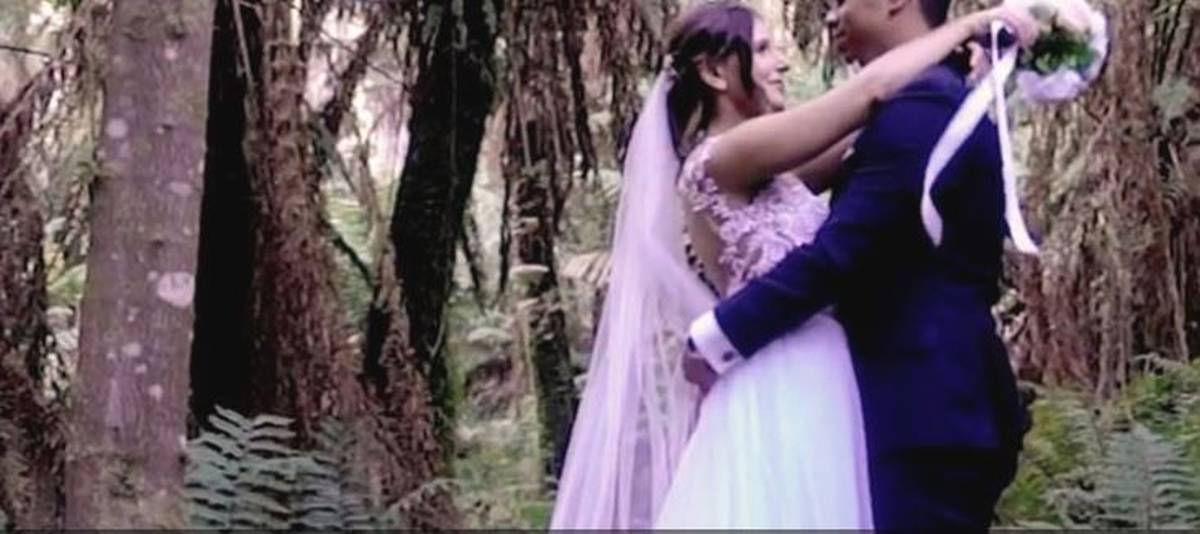 Melbourne & Surroundings, Mornington Peninsula, Yarra Valley/Dandenongs
03 9498 4485
Creating cinematic wedding films that you will want to watch over and over again!
Each couple is unique, and we aim to capture that beauty and provide a beautiful memory of the day that you will be proud to show your family and friends.
We love to consult with our couples before and leading up to the wedding to see if there are any special requests and, just to discuss some ideas so we can create something beautiful together. Our passion for people and filmmaking always makes for a different experience.
We believe that each wedding deserves the opportunity to be captured on film; for this reason, we focus on affordability, without comprising on quality.
With our service, you can expect the following:
Packages that are tailored to your budget
Professionally edited footage
Optimised versions of your video for social media
Complimentary drone for all packages (weather permitting)
We look forward to speaking with you!
Michael Ridley - Videography
Melbourne and Surrounds
0420 543 555
http://www.thedigitalpoets.com.au/
Elegant, cinematic, and stylistic wedding day memories captured seamlessly at an affordable price.
Michael is a passionate cinematographer who is dedicated to capturing every special moment and every key figure that was a part of it through out the ceremony & reception.
With multiple awards for directing, editing and cinematography, he is well versed in delivering a cinematic, professional product without the fuss of a huge team or bulky equipment, meaning you can get your day captured without interruption, keeping the focus on creating memories with your loved ones.
Michael utilizes light in his work in a way that crafts and compliments the decor and scenery of the venue, while highlighting the bride and groom in cinematic harmony throughout the video.
There is a range of packages available, starting from as low as $900, all ready to be tailored to your exact needs. These include 3 - 10-minute highlight videos, speeches, and reception recorded separately, or included within the highlight video, and multiple 30 second Instagram & Facebook snippets for your social media. These ensure you remember your wedding day in the best light possible while being able to share it with friends and family authentically and creatively.
Please don't hesitate to ask about a package option for you!
Lens Flair Productions


Melbourne and surrounds
03 9498 4940
For every couple, we strive to tell your story in a unique and entertaining way, with unrivaled attention to detail. We create a cinematic wedding film that you will love to watch and share with family and friends
At Lens Flair Productions we create vivid, uplifting films with our cutting edge 8K Digital Cinema camera that's used in Hollywood feature-length films you see at the cinema today. Every important moment is professionally captured the tears, the laughter, and the joy.
Our focus is always to capture genuine and candid moments rather than posed shots. It's up to us to take beautiful shots without disturbing the natural flow of the day.
Filming with up to 3 cameras at one time, we're able to capture events from many different perspectives, from the tender meeting of hands to the precious reactions of loved ones, we know where to be and when to be there.
As wedding videographers, we also understand the value of remaining unobtrusive on the day, so we incorporate equipment and techniques that allow us to be inconspicuous. We then take our beautiful footage back to the editing studio and creatively weave together a timeless wedding video.
Boab UAS


Australia Wide
08 8317 0972
Sharing your wedding story. Your wedding is one of the most incredible celebrations of your lives, and we're here to capture every memorable moment.
We collaborate to create a remarkable visual experience that you'll cherish forever, channeling the love, passion, and energy into every frame in a stunning documentary-style medium.
Priding ourselves on experience, creativity, and passion, we remain perceptive to every person, every smile, every touch, every second, that help us tell the story of where your promise begins.
Video, photography, and drone services are all available.
Based in Broome, WA, and servicing nationally.
Contact us today and let us share your story!
A Love Song For Melbourne
Victoria Wide
03 9498 4993
http://www.alovesongformelbourne.com/
Alex Campbell is a filmmaker based in Melbourne here to capture your most precious moments to last a lifetime!
I started filmmaking as a hobby. However, I fell in love with the craft of art.
I love capturing the true moments of life and giving them the spotlight they deserve.
I would love to be apart of your big day. I look forward to meeting you!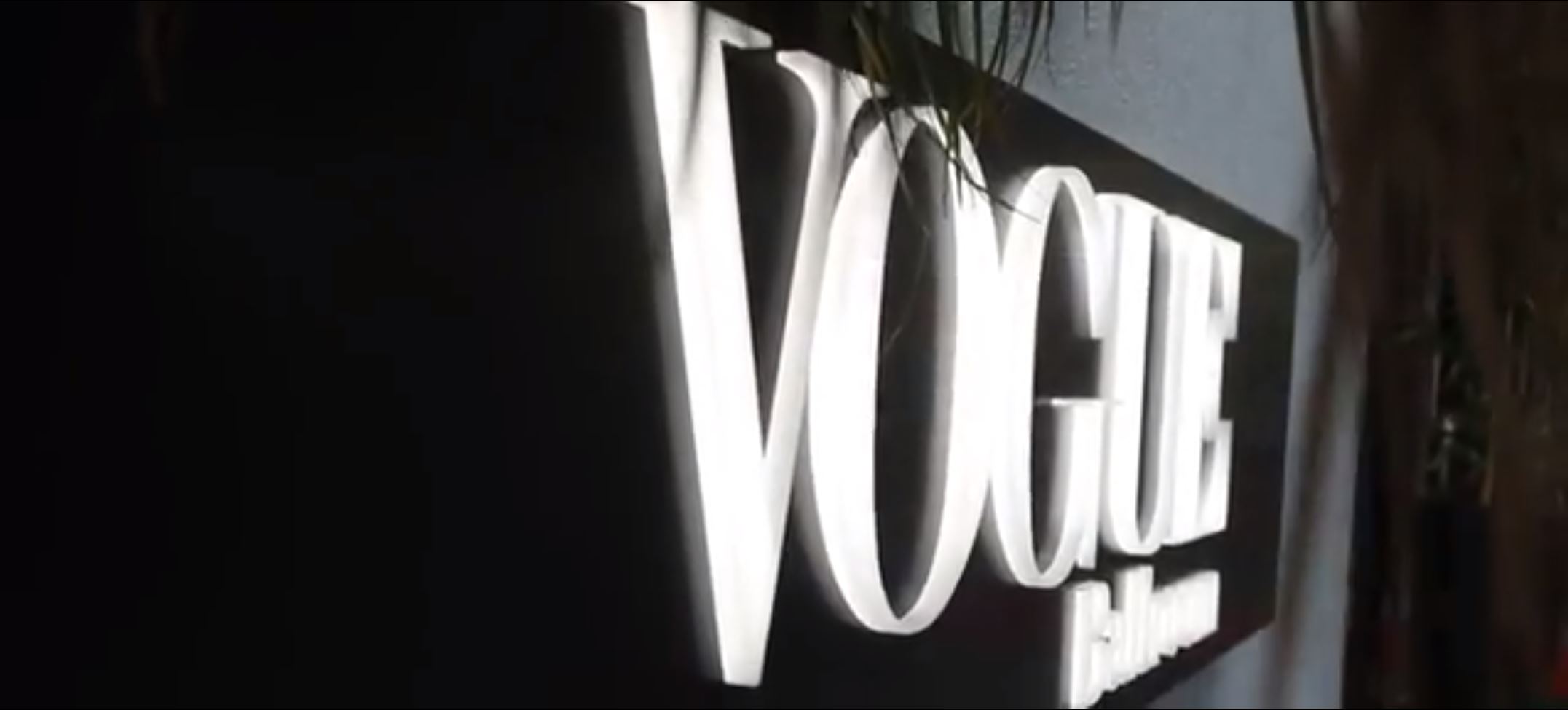 Our Smaller Sister Venue - Vines of the Yarra Valley
Breathtaking Backdrops, Exclusive Location, Romantic Experiences
Vines of the Yarra Valley is a stunning property located at the gateway of the Yarra Ranges just 45 minutes from the Melbourne CBD. Surrounded by acres of vineyard in every direction, lush lawns and magnificent rose gardens we provide everything you need in one location including free ceremony time. We offer a ceremony location on site with 360 panoramic views of the valley and mountain ranges.