It's HERE!!! Your engagement shoot! But, what now? What do I wear? Where do I buy it? What if it doesn't fit? How will this outfit photograph? Okay, that list could go on, but rather than continuing to add to your anxiety, let our team take the stress OUT of planning your engagement shoot by giving you these simple steps to help you create a shoot that you will never forget and that will make timeless photos that you can plaster all-around your home LONG into your marriage! The first thing I'm asked by a bride when they prepare for their session is engagement photos. Looking for a wedding photographer in Melbourne? Look no further. Vogue Ballroom has compiled an ultimate list of wedding photo companies to help you choose. 
Where Should We Have the Session?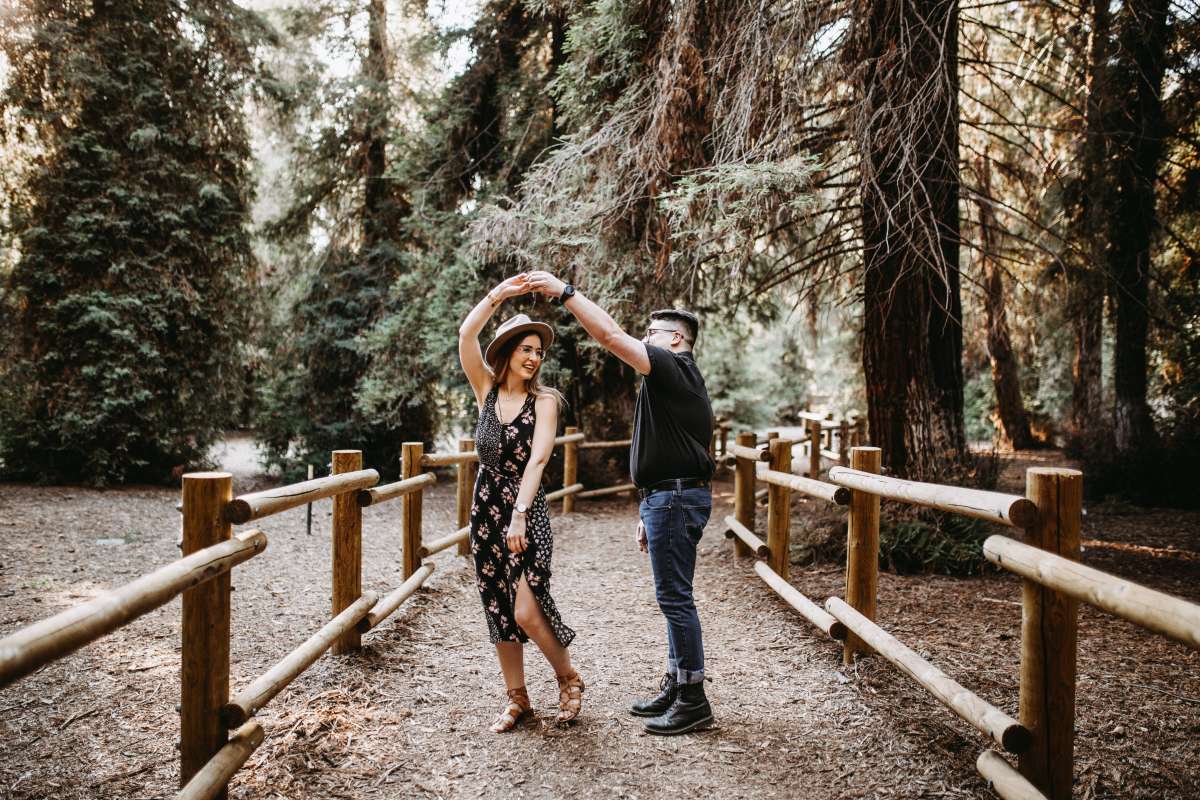 Location, location, location…just kidding. It's not always about location in this case. This is THE BEST PART! It's nice to have the couples choose a site that is meaningful to them. Maybe it could be a place they met, somewhere they often visit, a place that incorporates a past time they both love or a location that fits the feel of their wedding theme if they have one.
It's good to recommend a few great locations for your engagement session. However, when the bride and groom choose a place that means something to them – the photos are more meaningful.
If there isn't a specific spot that you have in mind, perhaps look at choosing locations that will be slightly different from your wedding photo spots. If you are getting married and having photos with greenery, trees, etc., maybe look at shooting in a downtown, urban location. 
We love it when engagement sessions incorporate who the couple is. You could have sessions where the couple plays hockey, are with their aeroplanes, dogs, horses, hiking in the mountains or having tea in a coffee shop that they love to frequent. Think about what you love to do together and use that as part of your engagement session.
Choose something you HAVEN'T seen done before! We are here to help you brainstorm and are NOT afraid of a bit of trek or drive. Some of our favourite shots were a 4-hour drive each way, just for an hour and a half shoot! But it's SOOO worth it! You only do your engagement shoot once, so pick something unique to the two of you! Remaining authentic is one of our favourite engagement shoot tips!
Rent that floating hot tub on the lake on a summer night or dance in the mist under a waterfall somewhere and invite your photographer along to document it. If you want something a little more simplistic, do an in-home session with the two of you. 
The options are endless, but we never want you to just "settle" for something that doesn't feel authentic to you or EXCITING to you!
When Should We Have the Session? What Time of the Day?
This one is a big one. When the weather can be an issue, think through the following:
Are you okay with having a bit of rain on your shoot?

Do you want those golden hour sun rays?

Do you want to play in the snow or go skiing for your engagement shoot? 
Lighting can be tricky! Whatever location you choose, just make sure to know that the best lighting is late afternoon and evening. This will allow softer light in the sunnier months. Once you pick a location, don't be afraid to visit it at the time of day our shoot is going to take place!
What to Wear?
What to wear to an engagement session is always the next question after location. My answer is to wear what you are comfortable in and what makes you happy. Once you figure that out, then you can get into the details.
You may think this is a silly question, but it isn't, and thank you for asking. The usual response is, please wear something that you're comfortable in and something that represents you and your style. By that, we mean we don't want you to wear 5-inch heels, tight skinny jeans, and a flashy top if that's not what you usually would ever wear. Of course, we don't want you to show up to your session in jeans, sneakers and a t-shirt. Wear something you're comfortable in, and yes, dress in something that suits your style, but please dress it up a bit or even if it's casual, make sure it's not wrinkled and fits well. 
Another essential thing to consider is where your session is taking place. If we are shooting at a park on the grass, you probably don't want to wear high heels that sink into the dirt and won't allow you to walk and be conscious of your surroundings. Most couples do two outfits for their session. They went from casual to dressy to fit in with their multiple location choices, and it also gives a good variety to your shots. Yes, they changed in their cars most of the time, or if a local place allows you to jump into their bathrooms, that works too.
If you have a winter or autumn engagement session, look at dressing up jeans with boots, light scarves (don't wear thick bulky sweaters/scarves because they will look, well, thick and plump) and warm colours. For summer sessions, think pretty, flowy dresses, cute tanks and sandals.
Coordinate your outfits, but don't be matchy. Don't be afraid to layer and accessorize. Layering will also help should the mercury dip as sunset approaches. Another essential thing to consider is colours. Don't be scared of colour and pattern – just make sure that they are complimentary. An excellent way to do this is to pick one colour and match it somehow on each other's outfits. It doesn't necessarily mean to wear the same thing but somehow find a way to pop that colour into your look. Wear less "pattern" and deeper colours. This is one of the most essential engagements shoot tips we have for you! Earth tones or darker colours translate the best on camera! OVERLY patterned things like two people wearing plaid tops or polka dots can make any outfit feel over the top. BRIGHT neon colours may not translate as well.
For example, patterns should have different scales. If one is in a medium-size design, then the other should be in small print or solid. See the couple below as an example. She's in a medium-size print floral print dress, and he's in a fine checkered/plaid shirt (so fine that it looks solid from afar). If his print was the same scale as hers, you can imagine how busy it would look.  
Your look/style should look good together. If this is difficult for you, try going to a store and seek a personal shopper's help. It's a complimentary service, and they'll help you pick out stuff that goes well together. The limitation to that is they only have access to items from that one store. If it's in your budget, you can splurge and hire a stylist. When purchasing options online, just know you can ALWAYS return them, SO buy 1-2 in EACH item in different sizes so that it all arrives before your shoot and you are not worried about an exchange before your shoot.
While this part might feel stressful, here are a couple of quick tips to make sure you put together outfits that will photograph well and make you feel like a million bucks!  
Don't be scared of accessories! Bring a felt hat, your favourite sunglasses. Throw on that extra layer of a trench coat or pea coat! Get exciting and have one of your outfits be swimwear and accessorize with your BOAT, floaties for the pool and cocktails. I PROMISE these will turn out amazing.        
Since you get to wear TWO outfits, have them be different from the other. If you are ripped denim and a graphic tee while your partner is wearing a simple tee and black wash denim, let's DRESS UP the different look! An example of that would be a flowing gown, black romper or jumpsuit that will be more elegant and show an edgy side with your partner in something dressy and expensive too! (think suit or leather jackets etc.)
Should I Have My Make-Up/hair Done?
Yes, please. If this is possible, we encourage it! 
Most brides are hiring a make-up artist for their wedding day, and usually, you get to do a trial before hiring them or just to figure out your look for the wedding day. If this is the case, schedule the make-up test for the day of your session! 
For two reasons, you're going to have a trial. Why do it on a day when you can't show it off? Second, it will give you an idea of what you will look like in photos with your make-up done professionally. Most of us do our make-up for sessions which is fine but keep in mind you need to put extra on for session day because you don't want to look washed out in your photos but still keep it very you and natural. 
A good idea is to bring a slight lip gloss or lip colour to reapply between shots to keep a fresh look. Now, as for your hair, no, you don't need to get it done, but if it's included, why not. Or maybe just going to the salon and having it washed and blown out is enough and not as expensive. Guys can get a haircut the week of the session or the week before, as sometimes it takes a week or so for a haircut to get that right look. Lastly, don't forget about your nails; just make sure they are manicured and look nice even if it's clear nail polish because it's a possibility I will photograph your hands up close, especially the one with the rock. 
You want to feel beautiful on the day of your session, and that will give them the confidence to feel comfortable in front of the camera. Also, it's a good excuse to pamper yourself!
This is the perfect time for your hair and make-up trial. Book your engagement photos on the same day and get the biggest bang for your buck. With make-up, opt to go a little heavier than you would for a typical day.
Get your hair & make-up professionally done and while you're at it, get a manicure too. Your new ring will be photographed! Ask your hair & make-up artist how long they need. Give yourself extra time and schedule your appointment at least 2.5 hrs before you have to head out for your shoot. Even if you're going for the natural look, get your hair and make-up professionally done. A good make-up artist will make you look effortlessly beautiful. There are subtle tricks they do that make a difference while still looking natural. Professionally done hair & make-up enhances her natural beauty. Check out our extensive list of Wedding Photographers in Melbourne to help capture your special moments.
Lastly, ask your favourite make-up artist to do a one-off makeup session with you and have your make up professionally applied. This will only make you LOVE your photos more, and your eyes POP that much more with false lashes. It doesn't have to be over the top, but it will be a beautiful add on to your session and experience.
Why We Love Engagement Sessions 
For Photographers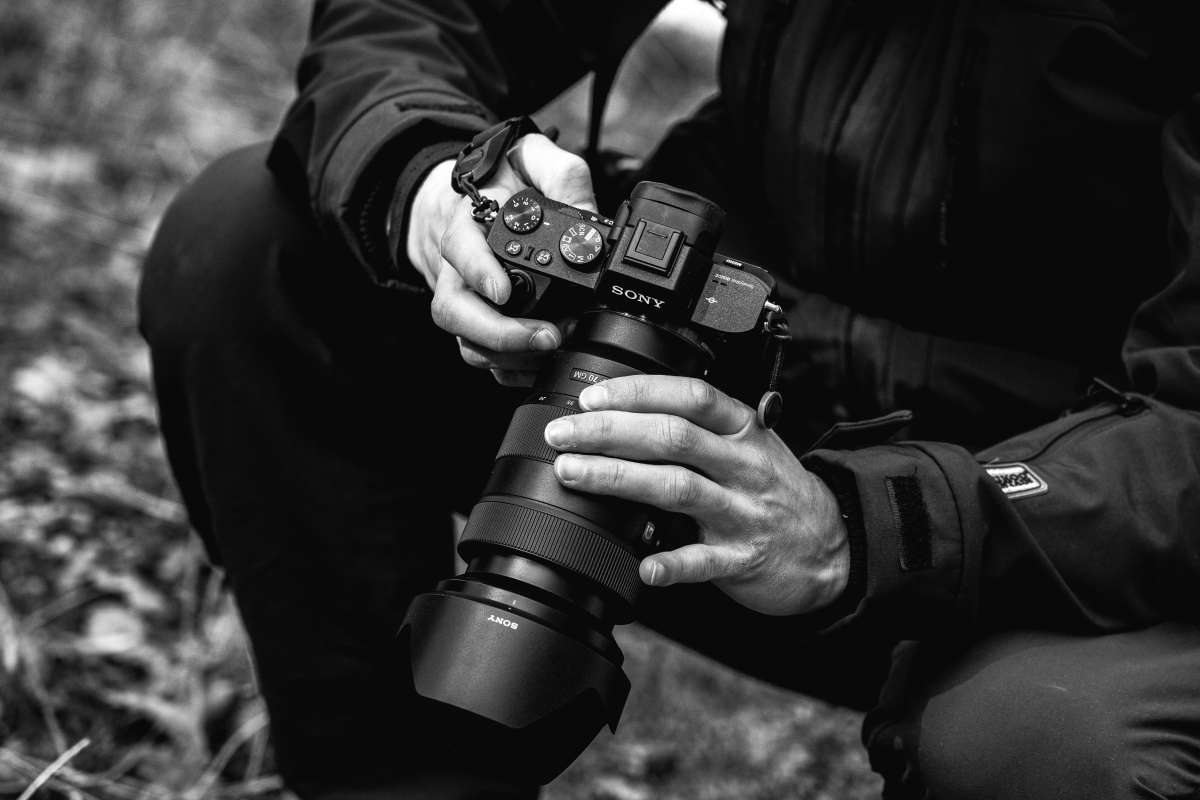 Begin offering complimentary engagement sessions with your wedding packages. This will be one of the single best things you could ever do as a photographer. Sure, couples get beautiful engagement photos – but you'll get so much more out of it as well. As a photographer, you'll learn more about my team and get to spend an entire hour visiting, photographing and learning about who these two amazing people are. Ask questions, learn about their families, their careers and their personalities.
For Couples
Having that hour with your photographer gives you a chance to feel a little more comfortable in front of the camera. It also helps your photographer gauge your comfort level and see what works to help give you the best images possible. Use your engagement images to make a guest book for your wedding or as decoration for your wedding day. Many brides and grooms use them to save the dates on invites as well.
Tips for Great Engagement Photos
Make it Meaningful
Pick a location that reflects you, but remember that the site is just your backdrop. Don't let it take away from you and your story. If you're going to incorporate props, make sure it has meaning! Again, your braces should accessorize you and not distract you. Your location and props should all come together as one cohesive story of you.
Keep it Simple
I recommend shooting in one location. It gives all of us the chance to unravel your story. I'd rather spend more time shooting than travelling. 99% of my sessions, the example below included, were all shot in one location. Another thing I tell clients is to pack light. You don't want to be weighed down by heavy bags that you have to lug around. Pack concisely and leave what you don't need in the car; bring only the items you need for the shoot. And to keep it simple, just stick with one concept. I'd instead tell one story well than touch upon a bunch of (random) ideas.
Get Personal
Allow these photos to document this particular time in your life. When you look back at these photos, it should bring you right back to the exciting (yet relatively short) period that's your engagement. Choose a photographer who you're comfortable with enough to let your guard down so that these moments can be captured. And if you're looking for something personal, spice it up with a couple's boudoir shoot!
What Not to Bring
This one is short, but the one thing I ask all my brides to be to not bring to a session is an oversized handbag or a handbag at all. I know it's hard to leave your purse behind, but ladies, you don't want to worry about carrying it around and then putting it down on the dirty ground and keeping an eye on it to make sure no one runs away with it. I don't mind holding your bag, but it makes it a little harder for me to shoot with a big heavy purse hanging off my arm. If anything, bring a small wrist-let with the essentials that I can stick in my camera bag between shots or just have your man hold your important stuff (ex license and credit card, that's it). You can also leave it in your car, significantly if you're changing outfits later on. If we are in the city and you need to bring stuff to change and have no car, bring a backup that I can wear during shooting that I don't mind either. Okay, sorry just had to put that out there. It happens all the time!
Above All Else
Try to have fun. It's never easy to place yourself in front of a camera, but try and smile, laugh and interact with your photographer. We love to set the stage for beautiful lighting and backdrops and try to have a couple interact with each other naturally. We love laughs, little touches of hands, playfulness and genuine love in my images. Looking for a Wedding Photo Company? Look no further. Vogue Ballroom has compiled an ultimate list of wedding photo companies to help you choose.
In the end, having fun with the shoot is all that matters. If you're having a good time, it will reflect in the images. So pick a place you enjoy, get dolled up so that you feel confident and great, and have fun!