Finding clients through social media and by word-of-mouth are both excellent, free ways to market your business. There's a third option that doesn't cost a dime: SEO or search engine optimisation. With websites full of beautiful images, utilising SEO for wedding photographers is especially important. Don't be fooled into thinking that your site's organic traffic isn't as important as your other marketing channels. Looking for a wedding photographer in Melbourne? Look no further. Vogue Ballroom has compiled an ultimate list of wedding photo companies to help you choose.
With proper SEO, your website can be one of your most valuable lead generation tools. But how can you take your website from living unseen in the depths of the internet to being on page 1 in Google? You need to optimise your website for search. Put plainly, and you need to implement this 8 SEO for wedding photographers tips. 
What Is Seo for Wedding Photographers?
Search engine optimisation (SEO) is the process of optimising your online content so that a search engine likes to show it as a top result for searches of a particular keyword. 
When it comes to SEO, there's you, the search engine, and the searcher. If you have an article about how to make vegan lasagna, you want the search engine (which, in 90% of all cases, is Google) to show it as a top result to anyone who searches for the phrase "vegan lasagna."
SEO is the magic you have to work on your article to make Google very likely to include your post as one of the top results whenever someone searches for that keyword. What does this mean for your wedding photography website? I'm betting you can guess — A LOT!
Your site is crawled by search engine bots all the time. Those bots factor in things like the words you write, the alt text on your images, and the headlines you use to rank your page. Then, those same bots compare your content to other blogs about the same topic online.
For example, let's say you're a wedding photographer in France. Search engine bots will compare your entire site—every page, every post—to other wedding blogs. Your post about a wedding in front of the Eiffel Tower will compete with other websites that mention both weddings and the Eiffel Tower. Those two topics will cover a lot of websites and even more pages on the internet.
Don't panic! The bots will compare your content with the other blogs they find and sort you by ranking what they deem to be the most credible information. To sum it up, the higher you rank, the earlier you'll appear in search results. These SEO tips will enhance your website and boost your rank to get you to that sweet, sweet first page of Google results.
Create Great Seo Content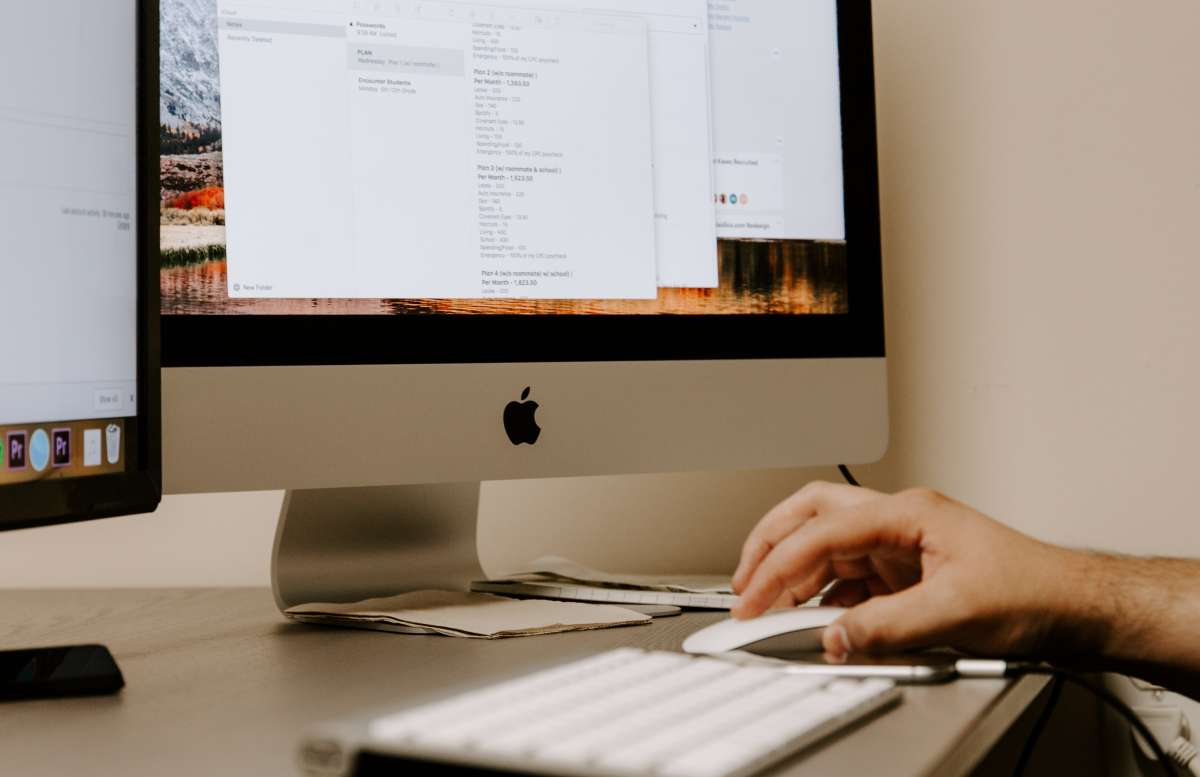 There's a phrase we live by around here: content is only content if it's useful—otherwise, it's spam. Your gorgeous photos and the words that accompany them should be helpful. Here are a few things to watch out for when creating content for your site.
Write. Then, write more. Beautiful blog posts filled with phenomenal photography, but no words will ever rank. Add at least 300 words to every blog post you publish to ensure they can rank! Keep it simple and describe what's happening in the images or how you shot them. Within those 300 words, be sure to include keywords about your location and phrases like wedding, wedding photographer, brides, etc.
You Need Words, Not Just Images
Do you have beautiful blog posts filled with phenomenal photography but no words to describe what's happening in your images? From my research, you should have at least 200 words for every blog post you publish. Within those 200 words, be sure to include keywords like "wedding in San Jose, California" and "San Jose wedding photographer" This way, Google knows what your blog post is about and serves it up to brides in your area. 
Create Valuable Content
Create content that brides want to read or are searching for. An easy way to do this is to write a blog for every question that your brides ask you. It's a way to build up a ton of great content for your brides and an excellent way for new brides to find you. If one bride has the question, you can bet multiple brides wonder the same thing.
Avoid duplicate content. Be sure to create original content and never plagiarise content from other sites. If you have multiple URLs pointing to the same page, have your web developer set up a 301 redirect to only have 1 URL representing each page.
Optimise Your Images
Be sure to optimise your images. What does optimising your pictures mean? There are three places to put a name (i.e. search terms). Alt Text, Title, and Description. All three sites can have the same name OR a variation of the word if you have the time. 
As you upload images to your site, make sure to add descriptive alt text to them. The alt text you add should be specific to each image. While you're at it, double-check that file titles use keywords instead of numerical names. Content does not just mean text—Google bots evaluate ideas when crawling the web. 
Use Seo Keywords in Every Blog.
Use The Name of your company somewhere on your blog.

Use location-specific keywords like your city, state, town, area

Use your three brand words in every blog post.

Use "Wedding Photographer" or "Wedding Photography" in each blog.
Don't Be Silly — Share It!
Share your blogs by newsletter, social media, Pinterest, on business and personal pages. Sharing the information tells Google that you are famous and trustworthy. Wedding Photographers have an easier time with this because we have gorgeous images! 
Ensure that you have share buttons on your website for social media – this makes it easy, and today, doing something easy online ensures they may click. If someone has to copy and paste, etc., to share the information – it frequently is one too many clicks for people to have to do.
Helpful Seo Resources:
Siteliner: this tool will check your site for duplicate content.

Google Webmaster Tools: Google's Webmaster Tools are excellent. Once you set up your access, you'll have access to mountains of data using this free product. The most critical data you'll want to check regularly is under the HTML Improvements section. This will show a list of errors found in your site meta description and title tags, including duplicates. These are both errors related to duplicate content, so make sure that you get these consolidated.
Check Your Links Regularly
There is nothing worse than having a 404 Page Error put up when looking for something. Guess what? It's irritating to Google too. It makes Google feel like you are untrustworthy, and it messes up the algorithm.   
As a user of the internet, few things are more annoying than ending up on a 404 Error page. This flaw won't only bother your readers; it's also bad for the crawling bots we mentioned earlier.
While it may seem like nothing, these broken links signal to Google bots that you're not keeping up with your website—making you seem less credible. Luckily, this problem is easy to solve!
Both Siteliner and Google Webmaster Tools can detect broken internal and external links on your site. Once you've found the broken links, go update them in your content management system.
Check Your Site Speed—then Fix It.
Google bots penalise slow sites. In such an image-heavy industry, that can be a tough pill to swallow. There is a balance between showcasing your work in the highest quality and keeping your users in mind—they don't want to wait 10 minutes for a web page to load.
The average speed for a website to load in 5 seconds. The faster it loads, the happier those bots will be. Improve your site load time by cutting down on the size of a page. Do this by resizing images before uploading them to your site using a program like Adobe Lightroom. You can also optimise your images through a service like Kraken.io.
Google doesn't like slow sites. Photographs are most essential for us to photographers, but we also need to ensure that they don't slow down our page. Photos should be saved and uploaded as JPGs. This file type can handle all of the colours in a photograph in a relatively small, efficient file size. Using JPEGs, you won't end up with the enormous file you might get if you saved a picture as a PNG.
Helpful Seo Resources:
PageSpeed Insights: Google offers many of its services for free, including this page analyser which provides suggestions to decrease your load times.

Kraken.io: Kraken can help you optimise your images without loss in quality; find their tool here.
Social signals have become increasingly important to Google as they infer your site's popularity. For example, Google will think a site is more credible if tons of people are sharing articles from that site.
As newly anointed experts at SEO for wedding photographers, you are at an enormous advantage! Why? You've got a fantastic photography community—and you've got couples who want to share their wedding day with the world. The easiest way to increase your shareability on your site is to make it easy. Do this by adding social sharing buttons to your blog posts. Then, promote your content on your social media accounts to get reshared.
Helpful Seo Resources:
Mailchimp: Get your content to your couples and industry friends by creating a newsletter. Mailchimp pushes people—especially your clients—to share your content directly from an email you send them.

Buffer: Buffer is an intuitive social media management system that will help by scheduling social promotions for each wedding you blog.

Search for social media blog plugins that you can add to your blog posts. Check out this list of great plugins for WordPress users.

Facebook Comments Plugin: People love Facebook. Engage with them where they are by using a plugin that helps manage the chatter.
Index Your Site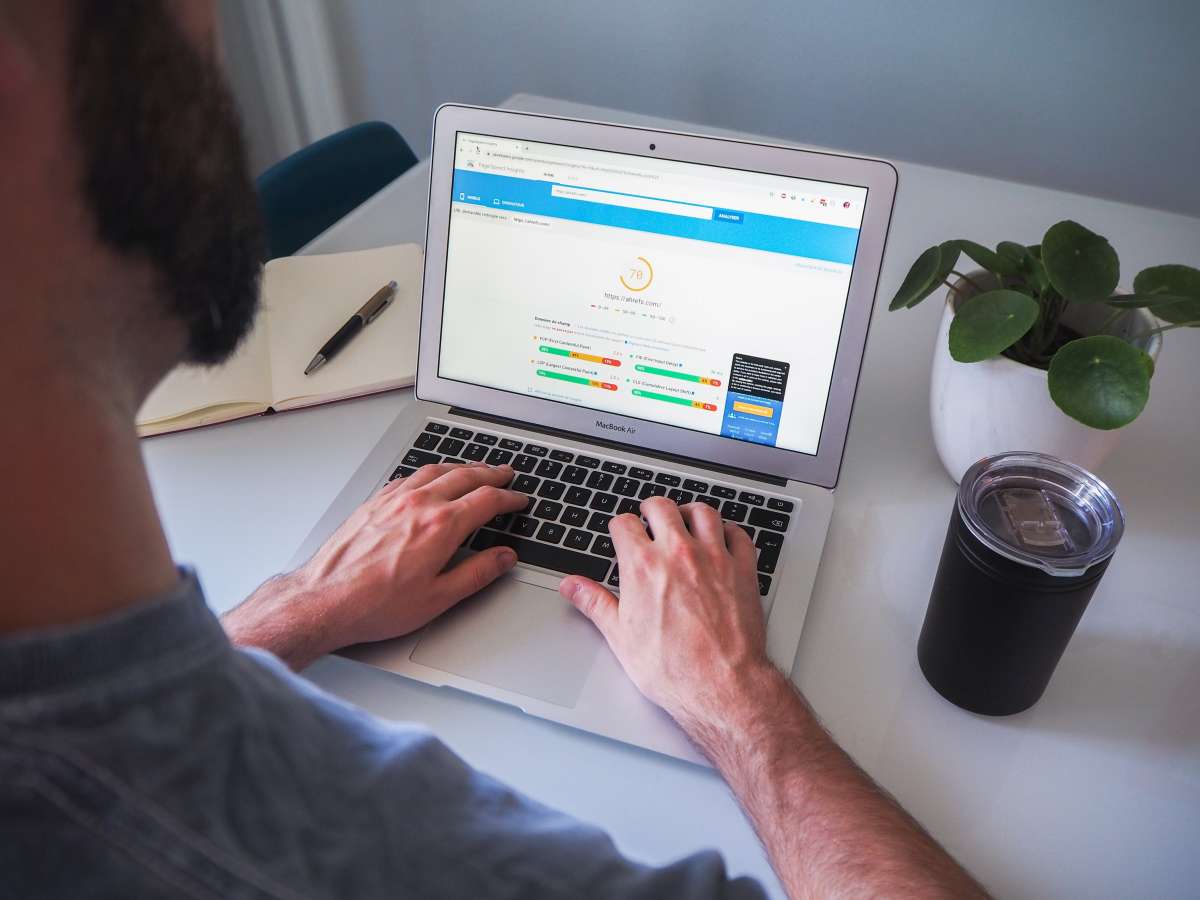 Those bots that crawl your site control how you're ranked. Those pages are hidden from Google and are not indexed if they cannot crawl your site or can't reach several pages. If they aren't indexed, they aren't analysed and filed away for possible search results.
SEO for wedding photographers has never been easier—this is a relatively easy problem to diagnose. Type "site:" then your website URL into Google's search bar and see if the number of results that are pulled matches the number of pages on your site. If there's a discrepancy, you'll want to dig a little deeper. Google Webmaster Tools can help find the exact pages that are not indexed.
You'll most likely find the problem is a lousy URL resulting in a 404 Error. If you think of your site as a map, you'll understand why a broken link can hinder Google from finding its way around your website.
Get Mobile-Friendly
While having a mobile-friendly site hasn't always been a reason for bad marks, more internet browsing is happening on phones. If your site isn't mobile-friendly, you'll need to look into your options to make it happen. Looking for the best Wedding Photographer in Melbourne? Check out our ultimate list here. 
Use Titles and Headings Properly
When you're ready to title your blog post, it's time to do some brainstorming. Because your titles, URLs, and Headings are considered some of the most critical information on your blog posts, make sure you're making the most of them!
After you know which SEO keyword you're going to focus on, make sure it's in the title—the closer it can be to the beginning, the better. For example, if your keyword is "East Austin Wedding", you'll want that phrase to be at the beginning of your title and used throughout your headings.
After you've added at least 300 words to your posts, you'll need to add headings and subheadings. These will help both the Google bots and your readers figure out what you're writing about. Use as many "H2" or "Heading 2s" as you need to break up your post into sections. "H3″ or Heading 3s" should be used sparingly in support of your H2s.
For example, on this post, each numbered tip is an H2 and the "Helpful SEO Resources" subheadings are H3.
Build Backlinks to Your Site
This is often overlooked. What are backlinks? Backlinks are another website links to your website. This is the most time-consuming SEO tip for wedding photographers. It's also one of the most impactful. Backlinking is and will likely always be an important SEO factor. The more sites that point to your website, the more credible your site appears to Google.
Having wedding-related sites pointing to your website is crucial. Google trusts what other websites have to say about yours. The more websites you can have pointing back to yours, the better your SEO ranking will be. Say hello to the front page of Google's results!
For example, if you are listed (even a free listing) on WeddingWire, Zola, or The Knot. That's a backlink. When you get your images published somewhere, that's a backlink.  
The bigger the website, the more potent that backlink is because Google believes that you are trustworthy. Especially if you are a wedding photographer and have a link on a wedding site because it is wedding-related.  
Pinterest Marketing Tips for Wedding Photographers
For many photographers, Facebook and Instagram are the ones where they would spend the most time, however as a visual search engine Pinterest is a fantastic platform to gain exposure and promote your work. With the algorithm constantly changing on Instagram and your posts having a short life span for how long they are found, Pinterest is different.
One big difference with Pinterest over other social media platforms is that the content you share has a longer life span; a post on Instagram or Facebook will be shown on a person's feed for a few hours and quickly disappear. Pinterest pins can be found and seen without the date and time stamp affecting it; a pin from months or years ago can still be found and clicked today. Compared to a post on Instagram a year ago, it is unlikely to have been seen again.
Pinterest Tips for Wedding Photographers
Here are our tips and guide to getting the best from Pinterest and how you can use it to gain more leads and bookings.
Why Should Wedding Photographers Be Using Pinterest?
For any bride or couple planning their wedding, the place for inspiration is Pinterest, thousands of images in front of them full of ideas. The wedding category is one of the most popular platforms, and it isn't a surprise. It is an online mood board and pictures book for any couple planning their wedding.
Pinterest can drive a lot of traffic to your website, be it blogs you may have done about recent weddings or a beautiful photograph at a specific venue. Users that see and click through may then get in touch to enquire about booking.
Optimise Your Profile
Keep your profile on brand, use your logo or image that you use on other social platforms, and use your brand name to match your website and other social accounts.
Changing your account to a business account gives you more options, not just analytics and data, but also profile opportunities. You can edit your business profile, ensure you have the term 'wedding photographer' near the start and include your location. This helps to be found and from an SEO point of view too.
Finally, 'Verify Your Website', linking your account to your website, gives credibility and the little tick next to your URL.
Photos to Pin
It is important to pin photos of interest to potential couples and your audience, the beautiful dress shot, table decor and detail shots, the groom and groomsmen's attire, or reception photos. There is no need to pin every photo you have.
Tall portrait photos stand out and are more visible than a landscape photo, so think about this when pinning your photos. You may wish to crop a shot to get the best out of Pinterest.
This is certainly tricky for many photographers as most photos are usually landscape; however, if you can crop a shot to make it square or portrait, it will certainly help and benefit its visibility. Table decor shots could be cropped to show certain details in a portrait photo, and the dress shot cropped again to be portrait. Search yourself on Pinterest and see which photos stand out to you.
Pin Captions
This is where things are a little different from saying Instagram, where you are writing a caption for someone to read, here you are writing a caption for Pinterest about your image and what it is.
Including the name of the venue the photo was taken at is a great way to be found as couples search their venue on Pinterest for ideas and photos. Your photos will then be found potentially leading to an enquiry if they are still to book their photographer.
Make sure to include your name, photo by xx and ensure you link it to your website, be it your homepage or the wedding on your blog, where they can see more photos.
Organise Your Boards
Pinterest boards allow you to group images; this is great for your followers or potential couples to see your style and the different shots you have taken. You could have boards for elopements and engagement shoots, then break down a wedding day, get ready shots, first look, ceremonies, the kiss, reception, speeches, and first dance.
You could have boards for venues you have shot at, barns, country houses and destination weddings. Ensure your board has a clear name and a good description using keywords to ensure they are found.
Scheduling With Tailwind
It can take time to keep uploading and pinning photos; however, apps such as Tailwind make this very easy with their scheduling tool; it can also provide lots of useful data to improve your boards. It can provide information on your popular boards and pins too.
Using Tailwind, you can drip feed your pins, instead of pinning ten images in one go and then doing the same again in the next couple of days, Tailwind can post these for you over the day it thinks it is the best time too as well maximising your exposure. Tailwind can be used with your Instagram, too, allowing you to manage both accounts via one tool.
Benefits of Using Pinterest
It is good to be on multiple social media platforms; however, Pinterest has benefits over others, it doesn't take much time to set up and getting going on, you don't need to build a following to be found, and your posts/pins have a longer life span.
You don't need to spend time managing and maintaining. Tools such as Tailwind can take care of your scheduling, as Pinterest is more a visual search engine than a social media platform. You don't need to spend lots of time managing and replying to comments or messages, as this isn't as common as saying Instagram, for example.
Finally, you can promote pins on Pinterest; however, you can gain good long term exposure without spending a penny. Are you using Pinterest as a wedding photographer? 
Conclusion
Even though Instagram and Pinterest are so important to wedding photographers and how they find brides, it's super important that you blog, as well. Why?
Here are some reasons: What if IG closed the next day? What would you do? Many brides still go to google to check reviews. My research via polls to my brides and a google search shows that brides still search for wedding vendors. Additionally, brides often confirm their potential hire by looking at all these sites, social media and websites, as well as Google and Pinterest.
Remember that social media comes and goes (think MySpace) and remember how easy it was for people to find your business on Facebook? Now, maybe 2% of the people that like your page will see your posts. At Vogue Ballroom we have compiled a list of the Best Photographers in Melbourne to help you choose who captures your magical day.
Your website can either do nothing, OR you can utilise the single best way to get found FOR FREE! If you want to do this, you need to optimise your website for search and understand SEO.