Your wedding dress, veil, and keepsakes create cherished memories and preserving those pieces for future generations can be done with just a bit of care. The key to preserving a wedding gown or any type of fabric like baby clothes is to protect it from the elements, especially light and moisture. With proper handling, the gown and accessories should last for hundreds of years
Today's brides have plenty of options for what to do with their wedding gown post-"I do." Some donate or sell their gown. Others re-purpose their wedding dress into lingerie or cocktail attire, while some "trash it" with a color bomb-filled photoshoot. Many brides, however, want to hang on to that dress that represents so much love, happiness, and celebration.
Check out our similar posts...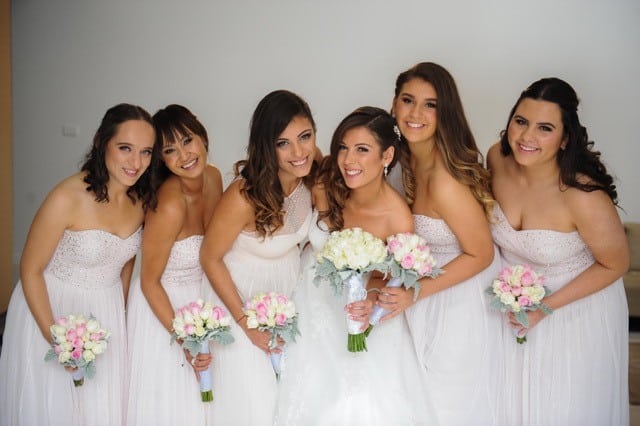 Every Kind of Stain from Your Wedding Dress
Protein-Based Stains
Think blood, sweat, milk, eggs, ammonia, or saliva stains. Mease says to try staying away from chemicals or cleaners. "I always use a Q-tip to dab it off." If that doesn't work, combine 4 parts water + 1 part ammonia + 1 part peroxide + 1 part dish soap and put a white towel or absorbent cloth under the garment with the stain. Using a Q-tip or rag dipped in the solution, lightly tap on the stain, which will push it through to the cloth underneath. Rotate the absorbent cloth as the stain comes out.
Earth-Based Stains
If you find yourself dealing with a fruit juice, tea, cola, liquor, or wine spill, try flushing it immediately with a solution of 3 parts water + 1 part dish soap. If the residue doesn't come out, apply 1 part water + 1 part bleach.
It's important to remember to separate the layers while removing, Mease says. And if you want to be extra careful, "be sure to take to a professional dry cleaner with experience with wedding dresses, especially if your gown is silk," she adds.
Lipstick Stain
These are the "riskiest of stains," says Mease, because "they are all made of something different." It's likely that you won't be able to remove the more permanent lipsticks, she admits. But to be safe, test removal solutions before the wedding. Make sure to avoid putting lipstick on while in the gown, the expert advises, and if so, make sure there's a towel held in front. "This is the No. 1 panic call I receive before the bride walks down the aisle," Mease says. "If this happens, hopefully the flowers will cover the spot!" Also, make sure to blot, not rub.
Oil-Based Stains
Got some grease on your gown? Whether the pizza, baby oil, olive oil, or sauce variety, try mixing a solution of 1 part dish soap + 1 part white vinegar, putting a white towel or absorbent cloth under the fabric, and lightly tapping on the stain with a Q-tip or rag dipped in the solution. This will push it through to the cloth underneath. Rotate the absorbent cloth as the stain comes out and flush the stain area with lukewarm distilled water.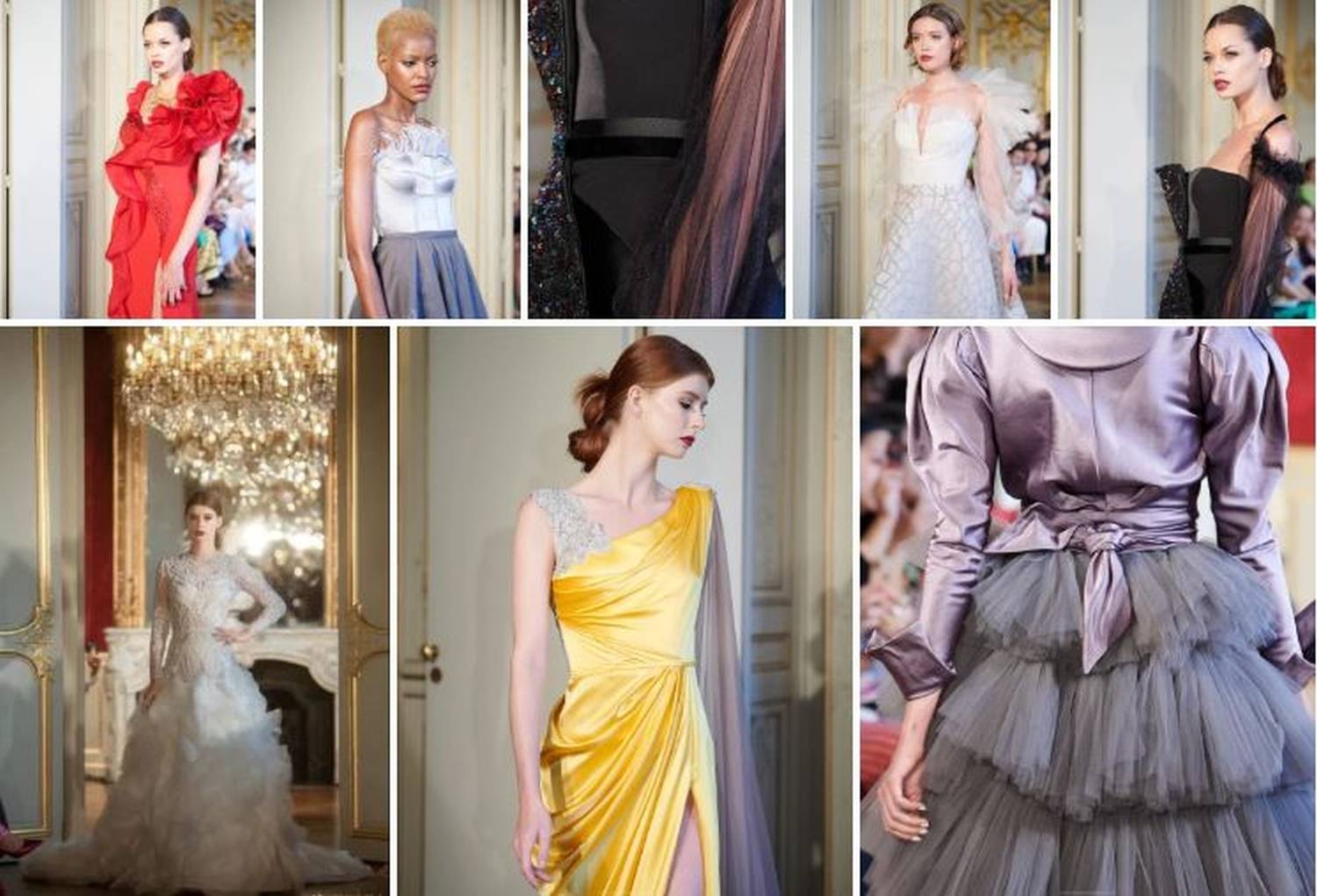 Check out our similar posts...
A wedding dress is usually intricately designed and extremely delicate, and can't be cleaned like any old dress. Wedding dress cleaning and preservation are key to making sure your dress lasts a lifetime. Check out these 10 things you need to know about wedding dress preservation.
10 Tips

Wedding Dress Preservation
Wedding Dress Preservation and Standard Dry Cleaning Are NOT the Same
Unlike one-size-fits-all dry-cleaning, wedding gown preservation begins with an experienced specialist's assessment. The specialist creates a unique treatment plan according to your dress' fabric, stitching, and details, in addition to analyzing stains along the hem and entire dress.
There are, however, some dry cleaners who also offer specialized wedding dress cleaning. You can use them, but make sure to vet their process first. Specifically, you'll want to find a dry cleaner who uses a virgin solvent rather than a recycled solvent. Recycled solvents (which are typically used for dry cleaning) contain impurities that can redeposit onto clothing and leave your wedding dress with a strange smell. Wedding dress cleaning and preservation should only be done with a virgin solvent.
Invisible Stains Might Be Lurking on Your Wedding Gown
"Oddly, the most dangerous spills are the ones you cannot see," says Sally Conant, the Executive Director of the Association of Wedding Gown Specialists. "White wine and other things dry clear, and these latent stains contain sugar that caramelizes over time into dark brown stains that ordinary dry cleaning cannot remove. You may think your gown is fine, but in six months or more, the latent stain becomes pale yellow and then darkens as it ages. Heat accelerates the process."
Pay Attention to the Label on Your Dress
This is one label you don't want to ignore. Look for any specific dry cleaning directions it might have, such as "Dry Clean Only with Petroleum Solvent." Whatever it says, listen to it, and make sure the preservationist or dry cleaner you choose has the appropriate cleaning solutions for your wedding dress.
Time Is of the Essence
Professional cleaning is the first step in wedding dress preservation, and the sooner you can get the wedding dress to the preservationist or the dry cleaners, the better. Brides often wait up to six weeks to take their dresses to be cleaned, and that's no good. By that time, stains will have had time to really set in.
Take your dress off as soon as the reception is over and make sure it gets to the dry cleaner the very next day. If you're jetting off on a honeymoon, arrange for a bridesmaid or your mother to take it for you.
The Wedding Dress Preservation Box Is Sealed Airtight
A preserved dress is typically stored in an airtight box where the oxygen has been sucked out and replaced with nitrogen. This prevents oxidation (aging, discoloration, etc.), which can happen to clothes that have been stored for several years. Wedding gown specialists recommend that you never break the seal, and if you do, that you should have it preserved and sealed back up again.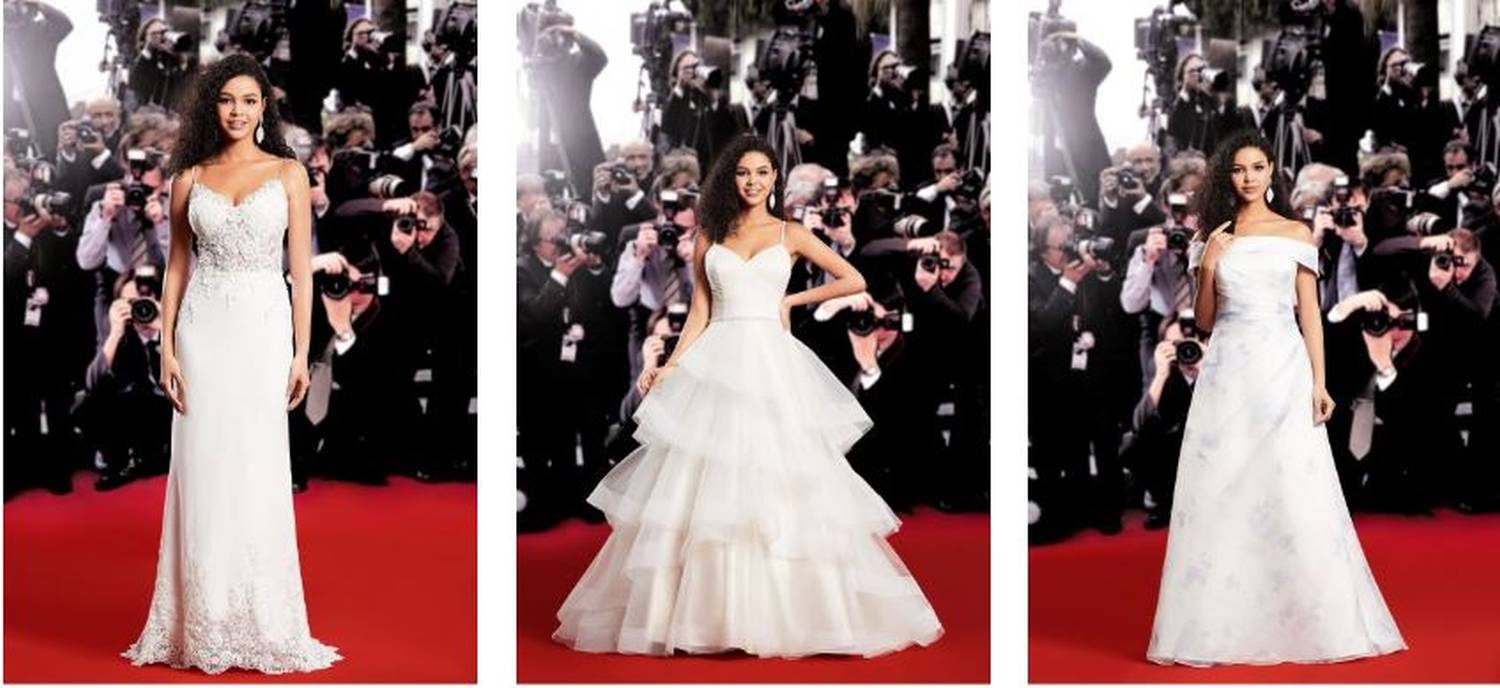 Budget for Wedding Dress Preservation
DO factor wedding dress preservation into your wedding budget. Considering the average wedding preservation kit costs $250 to $750, it's a significant expense.
Store the Wedding Dress in a Cool, Dark Place
Once the wedding dress has been properly cleaned, it's time to store it. Protect your dress from direct sunlight, which can quickly fade and turn the dress yellow. Remove it from the hanger, which can cause the heaviest dresses to become misshapen. Whatever you do, avoid storing your dress in a regular, zip-up plastic bag. Plastic like that holds moisture and can potentially discolor a wedding dress. The exception to this is acid-free plastic, which wedding preservation boxes are made from. Go with a professional wedding preservation box, or better yet, a wedding chest.
Rules of Thumb for DIY Wedding Dress Preservation
If you want to preserve your wedding dress on your own, following these guidelines will set you up for success.
Always use white cotton gloves when handling the wedding dress.

Before you go all-out cleaning the dress, spot test the fabric in an inconspicuous area to make sure it's not going to harm the fabric.

Soft-bristled brushes will help you get the job done. Pick up some gentle toothbrushes and have at it.

NEVER use bleach on your gown. The delicate fabric can be irreversibly damaged if you use this incredibly harsh chemical.

When the wedding gown is clean and dry, wrap it in acid-free tissue paper or pre-washed unbleached muslin. Avoid colored tissue paper as it can stain the dress over time. Place layers of tissue paper or muslin between the folds of the dress to avoid permanent creasing. Additionally, be sure to stuff the bust (and sleeves) of the dress with tissue paper to help maintain its full shape.

Place the dress in an acid-free container and store it in an area that is safe from harsh light or temperatu
Don't Forget Your Shoes and Bouquet
By taking the appropriate steps, you can preserve both your shoes and bouquet alongside your gown. For cloth shoes, use a gentle cloth and sponge and lightly scrub your shoes with a mild detergent. For leather shoes, give them a good polish. If you really did a number on your shoes, you can take them to a dry cleaner. 
Proceed Without Wedding Gown Preservation at Your Own Risk
If you choose not to preserve your wedding dress, you risk the following:
yellowing of the fabric

brown oxidation spots

mold and mildew growth

permanent fabric creasing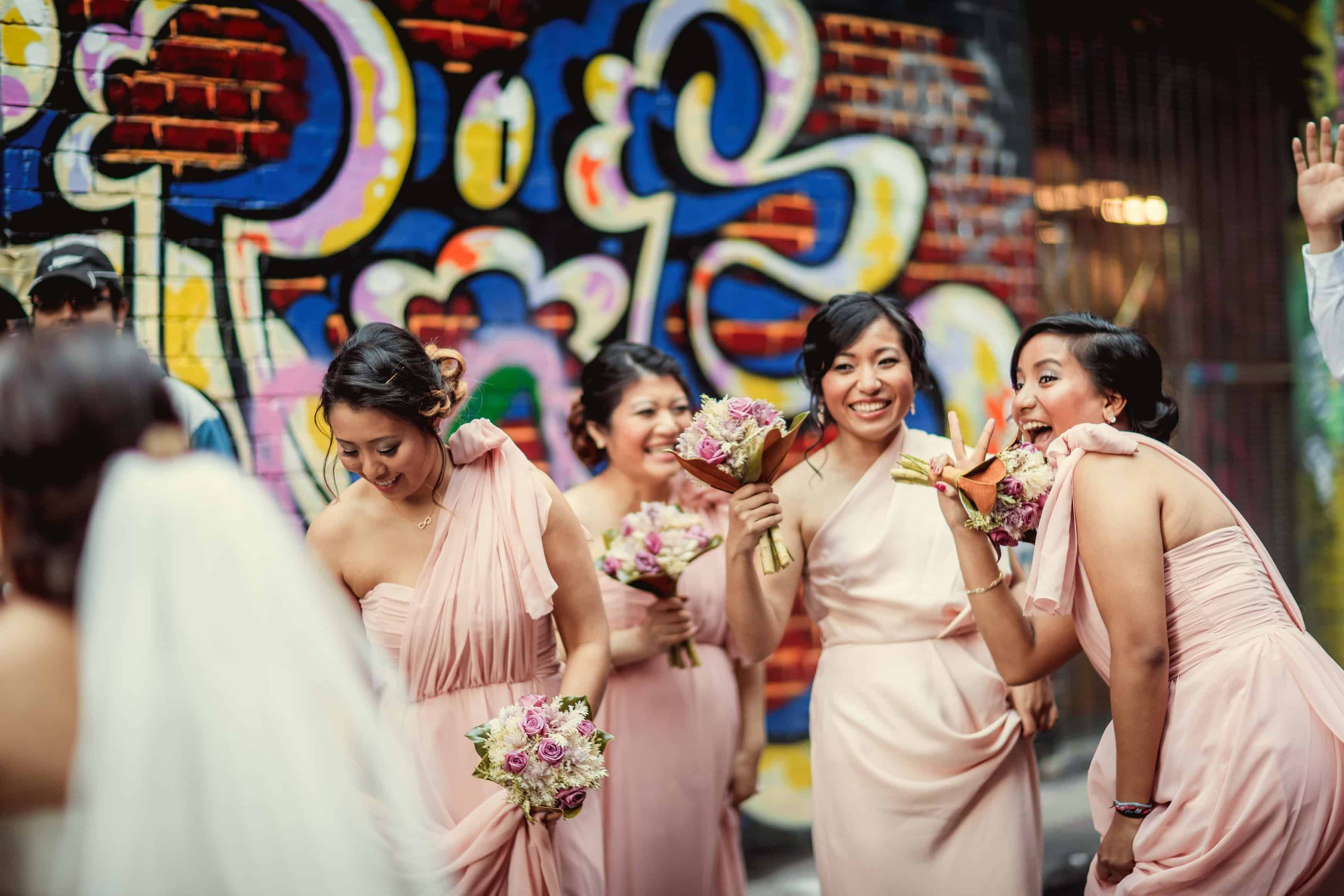 Check out our similar posts...
Online Wedding Dress Cleaning
Over the past decade, online wedding dress preservation has become an increasingly popular method for brides to preserve their gowns.  The benefit is that these types of companies are dedicated solely to cleaning wedding dresses and have invested in the equipment and professional staff to ensure the highest quality cleaning and preservation of your gown. 
The best part of online wedding gown cleaning is that you never have to leave your home.  Simply order your preservation kit online and the insured shipping box arrives at your doorstep in less than a week.  Your gown is safely shipped to the preservation studio where it receives a museum quality cleaning and preservation and is shipped back to you in pristine condition in its own a beautiful wedding gown preservation box.  
What to look for when cleaning and preserving online:
Be sure the company has been in business for a substantial amount of time and make sure 2-way shipping costs are included with your package.

Make sure your preservation allows for extra items such as a veil, purse, shoes or other keepsakes from your wedding day.

Make sure you're not paying over $400 for your cleaning & preservation.  Even the most couture gowns can be cleaned and perfectly preserved for under $400.
The best time to have your gown cleaned is the day after your wedding.  The earlier you have your dress cleaned and preserved, the less of a chance stains will have to really set in.  When ordering with us, most brides choose to pre-purchase their kit so they can quickly box it up and send it in to us the day after their wedding and before they're whisked off on their honeymoon.
We've successfully preserved gowns that are up to and over 100 years old and have over 3,000,000 brides across the country who have trusted our process and technology with their precious gowns.  Even if you have a gown that has been sitting in your closet for over 10 years, it's never too late to have your keepsake cleaned and preserved for future generations to enjoy.
About the Editors - Suzie & Eugene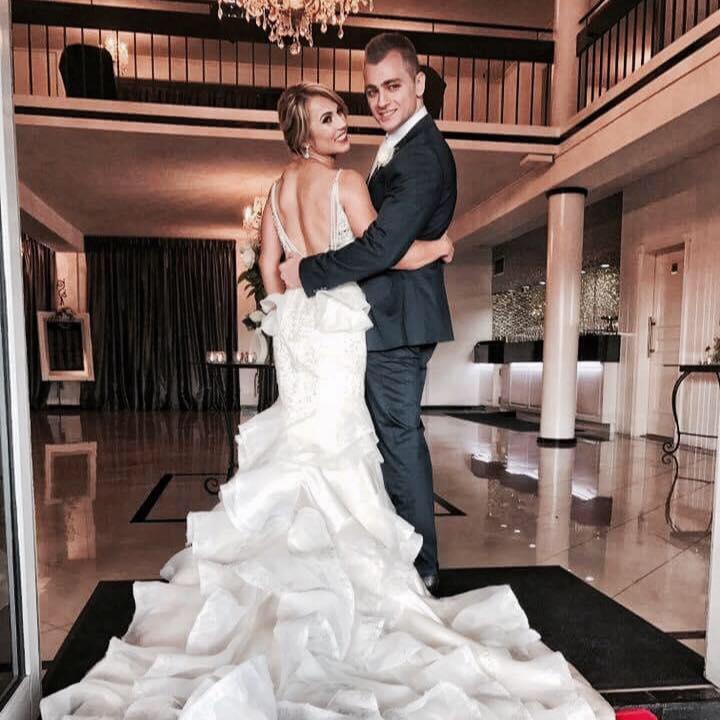 Suzie & Eugene got married at Vogue Ballroom in 2017 and had the best day of their lives!
Ever since they have worked closely with Vogue Ballroom & Vines of the Yarra Valley, managing the websites, social media and content.
For queries please contact via [email protected] or ranked.net.au