There is actually nothing better than receiving a beautifully crafted wedding invitation amongst your mail. It's always a nice surprise to receive the news of a wedding announcement.
When it comes to wedding planning, it's a known fact that it's a stressful time. The great news is though, that there are great wedding suppliers out there who can assist with creating your wedding invitations. While some people may think that DIY is the way to go, you only get married once – so why not make the invites a memorable token?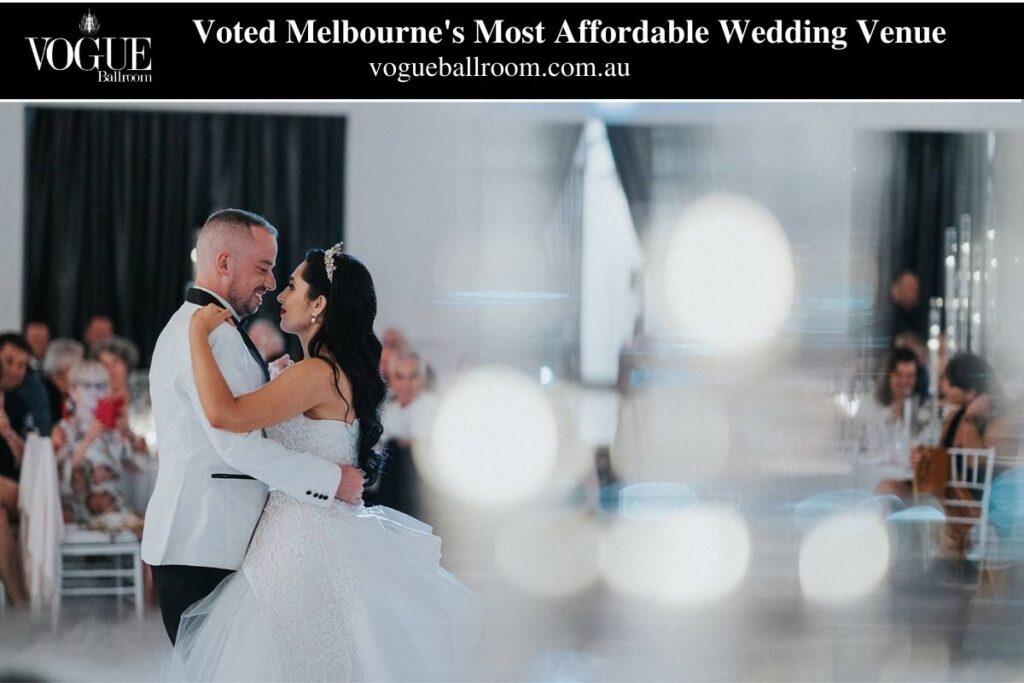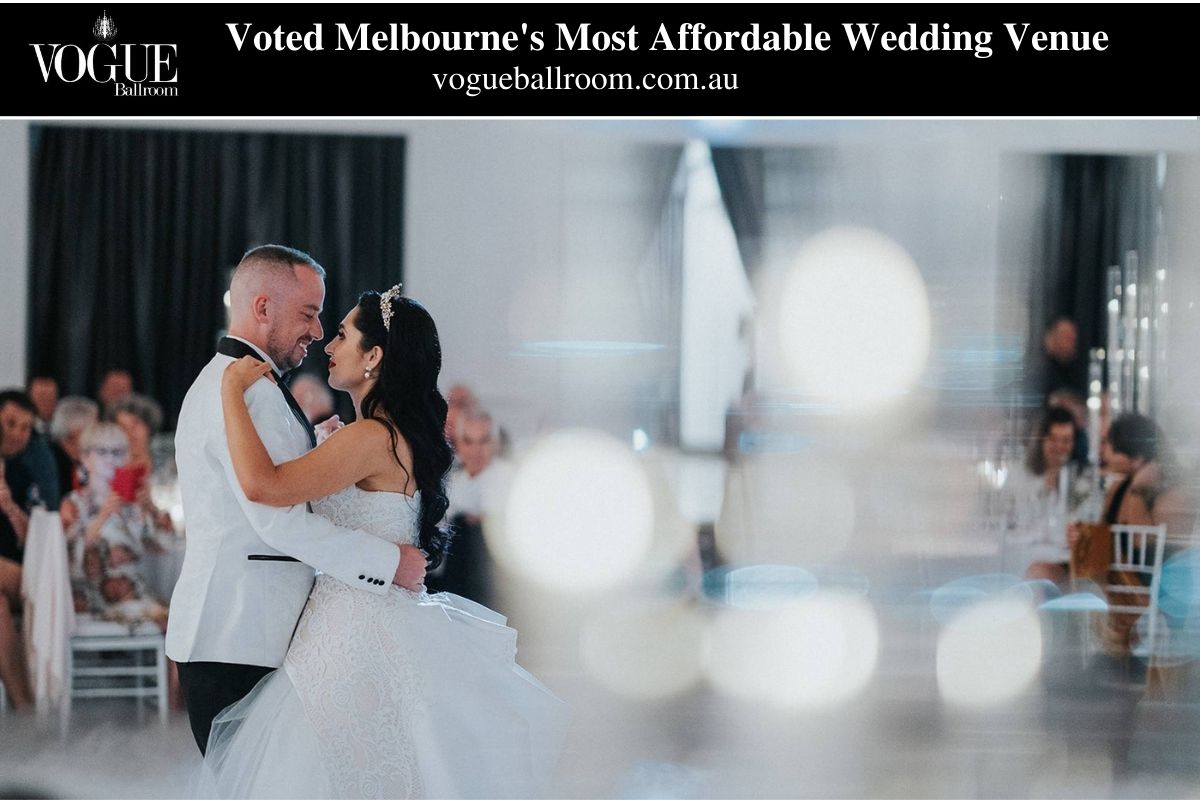 Toad & Co. Designs
Melbourne
02 9190 1494
http://www.facebook.com/toadandco.designs
Personalised wedding invitations to begin setting the mood for your special day.
Discover beautiful, fresh invitation designs that are made special for you!
Order with confidence knowing each card is hand-crafted to ensure perfection.
Here you can order custom invitation and card designs for every occasion, including your wedding stationery, engagement invitations, birthday invitations and more.
Enquire today.
Invitations by Tango Design
Australia and Worldwide
07 5576 6387
https://www.tangodesign.com.au/
Feel and see our papers and quality wedding invitations! INVITATION SAMPLE PACK: $25 - FREE shipping in Australia.
So glad you found our Easy Shop! I am Mariana, and Invitations by Tango Design is our shop- I have been behind this business for more than a decade and want to hear from you, your wedding day and your ideas.
First: Check us out with our WELCOME Sample Pack. it is an amazing starting point to inspire you and have a feel for us and our invites.
WHAT we can offer YOU... (at a glance)
First, let me tell you that we do LOVE our job! That means, among other things, that we take extra care to ensure that the invitations have their best finish and presentation and that you are serviced in the best possible way during the entire process.
Your design our ours. One to one personalised service, not canned designs.
We are a multi-award winning wedding stationery. (ABIA winners in 2007, 2010, 2013, 2014, 2015 and finalists for 7 consecutive years.)
A range of exclusive designs (that others haven't been able to copy)
100% Australian made
We use the finest materials, quality printing and assembly
Affordable, high-quality wedding invitations
Semi-DIY options for a 'made it myself' result
Themed invitations and wedding stationery: beach, vintage, rustic or traditional wedding themes.
Bomboniere:  Personalised wedding chocolates
Coordinated or themed wedding stationery: Reply cards, custom made maps, wishing and info cards, programs, menus, seating cards, save the date cards, engagement and thank you cards also available
We offer different technologies and invitation styles:
DIGITAL printing: from economical/ budget single printed cards up to elegant bespoke designs
FABRIC, WOOD OR HARDCOVER PRINTING: unique printing style for larger orders
FOIL, & LETTERPRESS options: trendy style mid-high budgets
LASER CUT: heaps of designs and colours.
ACRYLIC: gold, silver, rose gold foil or full-colour silkscreen
Contact us to experience our award-winning customer attention and discuss your ideas!
Dolkens Invitations
Australia Wide
0408 168 118
Providing upcoming brides and grooms affordable wedding invitations and stationery that showcases a statement of sophisticated style for their weddings.
Welcome to Dolkens Invitations - an online speciality shop that creates fresh, unique and custom event stationery and decorations are allowing you to set the perfect tone for your big day.
Dolkens Invitations offers a wide range of custom handmade wedding invitation sets ranging from calligraphy, rustic, romantic, garden or French themed (plus more!) along with matching wedding accessories to enable you to continue your chosen theme throughout your wedding.
I currently create wedding invitations, save the dates, table numbers and matching event stationery. I also offer a range of wooden welcome wedding signs or engagements signs.
For those who wish to bring their own masterpiece to life with your own flair and style, we can work together to create your vision – create your own coordinating event stationery knowing it won't break the bank.
Chicreative
Australia Wide
03 9498 3812
https://www.chicreative.com.au/
We cater for every special occasion, and our beautiful products are printed, and hand made on the premises. Custom design an invitation that's right for you!
The wedding invitation is a reminder of the delight that can come from receiving a beautifully crafted message; the journey for your guests begins that very moment... A luxurious piece of paper, some beautiful ribbon with gold foil printing -  the possibilities are endless.
Here at Chicreative, we are passionate about great design. Since our opening in 2005, we have established a reputation that is synonymous with excellent service and beautiful stationery.
All of our invitations are designed to hand made and printed on the premises, with great care taken to ensure each piece is perfect.
We hope you enjoy our beautiful invitations as much as we love creating them.
Papermarc
Victoria
03 9498 3895
Choose from our website, which showcases our extensive range. Or you can DIY. Papermarc's experienced designers create invitations from impressive Classics to high-impact Modern designs.
Papermarc is a Melbourne based boutique which specializes in invitations and cards for weddings.  Personal, friendly service is what you can expect at Papermarc. Our expert team can advise you on style and fine quality papers to achieve your unique wedding stationery. Whether you are after something more traditional, elegant or contemporary, Papermarc will have the style to suit.
We provide:
Quality paper for your special day
The choice of creating your own or working with our creative team
RSVPs, Save the Dates, place cards, invitations and thank you cars
Wax seals & envelopes
Head to our website to check out our fun designs.
Lala design
Australia Wide
0413 913 404
https://www.laladesign.com.au/
Wedding Invitation + Stationery Specialist
WE BELIEVE ITS MORE THAN JUST PAPER
Lala Design has been creating gorgeous wedding and event stationery for couples worldwide, since 2003.
Our focus is always on you, making sure your experience is stress-free and creative.
Our exceptional customer service is based on a commitment to always go the extra mile.
We specialise in speedy communication, honest advice, and delivering our exceptional quality products on time (every time)!
We've built an outstanding reputation for exceptional service, extremely clever design solutions and absolutely stunning quality.
Everything we do is designed by us and made right here in Australia.
So get in touch, and let's create something extraordinary together.
Peep Designs
Australia Wide
03 6135 5087
Peep Designs is a Melbourne-based, wedding stationery design warehouse. Let's dream together!
Peep Designs is a Melbourne-based, wedding stationery design warehouse.
Our love for love, weddings, and all things paper started us on this journey in 2013, and we haven't looked back since.
We are designers, printers, and dreamers with one long-standing philosophy that everyone is creative.
We hope that you get inspired to dream a little bigger, a little wilder, and are shocked with what that looks like on your wedding stationery. This is your dream; we merely put pen to paper (and that through the printer).
Our warehouse is open for visits & laughs.
We can't wait to dream, create, and screenprint with you soon.
State of Elliott
Australia Wide
https://www.stateofelliott.com.au/
State of Elliott ( Formerly The Print Fairy ) is Australia's leading wedding invitation and stationery brand with 10 years in the wedding industry in Australia.
They have the largest collection of on-trend designs in the country covering all types of print mediums including Digital, Foil, Wood, Letterpress, White Ink and now Deckled Edge printing. With their easy (not to mention free) customisation of all their designs, you're sure to find something to WOW your senses and excite your guests for your special day.
And if its something completely unique that you're after, they have a popular custom design service that is worth that little bit extra to really portray your personality as a couple.
At the helm is head graphic designer Sarah Elliott who not only curates the collection but you can follow her blog and keep up-to-date on all things fun about planning a wedding, from colour trends, to venues, to signature cocktails to serve at you reception!
The state of Elliott is a curated collection of designer pieces, without the designer price tag.
Any invitation you fall in-love with is at the forefront of design. It's innovative, intimate and essentially yours.
Over the Rainbow Invites
Australia Wide
0419 994 353
We know that each couple & wedding is unique, we work closely with each couple, making their vision & ideas come to life.
If you're looking for high quality,custom made wedding invitations that are as unique as they are stylish, make an appointment with us today-0419 994 353.
We only use the highest quality of products and pride ourselves on our attention to detail by co-ordinating your wedding invitation stationery for your special day.
Our invitations are individually created to suit your theme and budget, with a combination of handcrafted, textured and specialty paper complimented with distinctive finishes.
Our stationery is personalised with your guests' names printed on the Invitations and matching envelope which is included in our pricing.
RSVP cards, place cards, chocolate bar place cards, wishing well cards, the order of service booklets and thank you cards can also be incorporated. Visit our website for a preview of some of our designs and see what our happy brides have to say.
Your wedding invitation will become a keepsake amongst your family and friends as a reminder of your special day.
Servicing Australia Wide
Lava Stationery
Australia Wide
02 9190 1051
https://lavastationery.com.au/
Lava Stationery believes in quality & care with your invitations, Bomboniere & DIY supplies. I will help you make it the wedding of your dreams!
I specialise in custom design since no two weddings are the same. The best part of my work is having that personal connection with you and seeing your wedding inspiration come to life. I take pride in being part of your special day. I love that I have gained new friendships with many of my couples, and I can't wait to work with you on your amazing ideas.
What sort of work do I do?
Ready-made or custom invitations (Digital Printing, White Ink printing, Letterpress, Metallic Foil)
Ceremony stationery, such as order of service programs
Reception stationery, such as place cards, table numbers, menus and seating charts
If you have any questions, please contact me, and I will be happy to advise on whatever design you're thinking of creating. You can choose from the online catalogue or create something totally unique!
Wedding Wish - Invitations & Mega Store
Australia Wide
03 8555 9752
http://www.weddingwish.com.au/
MELBOURNE'S WEDDING MEGASTORE We have everything you need to make your wedding dreams come true! Wishing Wells, Bomboniere, Jewellery, Accessories, Invitations and more...
Wedding Wish Mega Store is a must visit for Melbourne brides.  We have Australia's largest range of Wishing Wells for sale and hire and over 2000 wedding accessories in the one convenient location.
Our online store ships directly from our warehouse allow couples Australia wide to access the same bargain prices and fast turnaround on orders.
The range includes custom invitations, wishing wells, Bomboniere, hens party and groomsmen gifts, guest books, toasting sets, cake stands and much more.
As You Wish Designs
Australia Wide
03 9498 4081
https://asyouwishdesigns.com.au/
We offer not only stunning customised invitations and wedding stationery but also unique template designs, so you're guaranteed a beautiful result no matter your budget.
At As You Wish Designs, we offer not only stunning customised invitations and wedding stationery but also unique template designs, so you are guaranteed a beautiful result no matter your budget.
With over 12 years of experience in the Graphic Design industry, we can create any style you wish for from a classic, clean look to design with all the glamour and sparkles. As well as this, we also have a range of on-the-day stationery for every template design that will leave an impression on your guests.
This includes Place Cards, Table Numbers; Gift Thank You Cards, Table Seating Plans, Menus and Ceremony Booklets. Being graphic designers also means there is nothing we can not achieve for you, as we have the experience and skills to create a design that is one-of-a-kind personally for you.
We understand how important your big day is to you and we look forward to working personally with you to ensure we achieve the end product that you've always pictured would mark the start of your happily ever after.
We're passionate about creating beautiful wedding stationery with all the elements you need, with Australia wide delivery, delivered just as you wished….
Laura Pereira Design & Invitations
Australia Wide
02 9190 1182
https://www.lpdesignandinvitations.com.au/
Wedding Invitations, Special Occasion Invitations & Stationery
Specializing in high-quality Wedding Invitations and personalized stationery for all occasions, Laura Pereira Design and Invitations is a Sydney based business. I have a passion for creating beautiful designs & wedding invitations using many different techniques and styles such as hardcover invitations, acrylic, letterpress, embossing, foiling, hand painting & wax seals. All my designs are unique, and one of a kind, and can be customized to match the theme of your wedding.
Paperlust
Australia wide
03 9498 3643
Browse, personalise and order wedding invitations and stationery created in collaboration with the best Australian & International designers
Welcome to Paperlust, where print design lovers and independent creatives unite.
Discover beautiful, fresh invitation designs exclusively available at Paperlust and order with confidence knowing each card is printed on our luxe paper range.
Here you can order custom invitation and card designs for every occasion, including your wedding stationery, engagement invitations, birthday invitations and more.
Lush Invitations
Australia-wide
0421 213 456
https://www.lushinvitations.com.au/
Designer wedding stationery that you will be proud to send and honoured to receive!
Captivate your guests from the very first moment they open the envelope!
Creating stunning stationery is what we do with absolute passion & love, which is why we are unrivalled in design & quality.
Let us help you create stunning event stationery that will captivate your guests from the very first moment they open the envelope!
Our personalised design experience is what sets us apart, and EVERY aspect of our invitations can be customised to suit your theme!
LilyKiss
Australia Wide
1300 225 773
20% OFF SALE! CODE: SPARKLE ~ Order online ~ For some Design pizazz.
Lilykiss has a huge range of very pretty things – premium products for designer savvy.
With something for all budgets and styles, our wedding invitations are stand outs!
Shop online with $15 flat rate shipping Australia wide.
METALLIC GOLD AND ROSE GOLD FOIL
WOOD
RUSTIC WHITE INK ON KRAFT AND COLOUR
LASER CUT
CHEAPER BUT OH SO MANY BEAUTIFUL DESIGNS IN DIGITAL PRINT
LETTERPRESS
FOIL WOOD
And so much more... All guaranteed to bring the wow. We love working with our lovely clients and making them happy. Our products are so much better in real life. Order a sample to feel the quality first hand.
Please get in touch if you have any queries at all. We hope to hear from you soon.
Ellen Walsh Designs
Based in Melbourne Servicing Australia Wide
0409 150 032
https://ellenwalshdesigns.com.au/
We carefully hand paint and draw your artwork, to tell your story and provide truly personal, custom designs.
Ellen is the artist and designer behind Ellen Walsh Designs, creating truly personal pieces to bring to life all of your stationery visions.
We love creating custom designs that bring your stationery dreams to life. While it might only play a small part in your big day, we will ensure it is exactly as you hoped and more, as to us, these small pieces will become the most important. We work closely with you every step of the way, and love hearing all about your story and dreams for your wedding. Through your wedding stationery design, you have an opportunity to tell your story or give a sneak peek of what to expect from the big day. This is where we can help you; we will create artwork and designs to reflect you and create a story, not just a piece of paper.
We create designs utilising different printing methods to suit a range of budgets, from the classic (but no less beautiful) option of digital printing, through to luxurious deep letterpress designs or foil stamping.
Available stationery pieces include, but are by no means limited to:
Invitations
Save the Date cards
Details Cards
Maps
Thank you cards
Welcome signs
Seating charts
Place cards
Envelopes + hand/digital addressing
To bring your stationery dreams to life,  we offer custom illustrations, watercolour imagery, modern calligraphy, brush lettering, the creation of unique pieces and the use of alternative mediums.
Please contact us if you would like further information, want to know what we can do, or have a concept that you would really just love someone to execute who will love the idea as much as you.
Event Stationery
Australia Wide
03 9498 4158
http://www.eventstationeryau.com/
Your stationery will set the tone for your wedding - let us work our magic on your concept to set the anticipation for your guests!
Style, class & a sense of timelessness is our key to stunning stationery while withholding the "Wedding Tax".
Event Stationery specialises in delicate laser cut stationery, letterpress, foiling, raised printing and UV printing More.
From greeting boards to table numbers, we will work with you to create stationery that accurately reflects the aesthetic you wish for your big day.
We can also provide generic samples from our showroom so you can see and feel the quality of our work.
You only get one chance at this, do it right and most of all, let us create what YOU are dreaming of!
Signature Branding
Australia Wide
0423 873 780
https://www.signaturebrandingco.com/
Some people get excited about shoes; I get excited by design and paper (and shoes).
Planning your wedding for the first time can be extremely daunting with most couples being overwhelmed at just the thought of it all.
I pride myself on taking you from clueless to clued-up when it comes to appreciating good quality wedding stationery.
Don't forget, your wedding invitations are the real 'first-look' of your big day, and as the saying goes, first impressions last.
If you're all about the quality, all about the aesthetics and all about the care, we're more than happy to help.
The Printable Shop
Australia Wide
0426 169 708
https://www.theprintableshop.com/
Wedding Invitations & On The Day Stationery
We are featured in multiple publications including Hello May, Green Wedding Shoes, Southern Living, Equally Wed and Artfully Wed.
We offer a professional design and print service, as well as a variety of lush paper and envelope selections for you to choose from. Use our editable and printable templates if you are a DIY bride.
We understand that the finer details are important to you when planning your wedding because every stylistic choice helps build the overall aesthetic. Whether you are sending out your save the dates and invitation suites, or you are looking for wedding decor items like menus and programs, you want to give your guests an exciting and memorable stationery experience.
We would love to have you on board and create some wedding stationery that expresses who you are as a couple. Please visit our online store or enquire today!
The Perfect Day
Nationwide
03 9498 5132
Beautiful wide range of invitation designs that are made special for you! DIY or Fully Customized!
Here you can order DIY or fully customized invitations and stationery for your special day!
From Budget wedding to Luxurious wedding, we will work together to make the invitations that are special for you and your guesses!
Our services include invitations, Bomboniers, place cards, menus and signage!
Gold foiled printing, Embossed printing, Color printing, Card Design!
Your perfect day starts here!
Enquire today!
Azalea Calligraphy & Design
Australia Wide
03 9498 4093
http://azaleacalligraphydesign.com/
Where modern calligraphy meets classical elegance. ~ 20% Off design fee when you book a customised invite through Easy Weddings.
Selecting your wedding invite is an essential part of your special day. It sets the tone as well as give your guests information on what to expect on the day. Like most brides, you may have an idea or vision of how your wedding should be like. I want to help you bring that vision to life through your invites.
Services I offer:
Semi-custom wedding invites available on my website
Fully customised wedding invitations (simply enquire)
Place cards
Envelope addressing
Wedding Vow Booklets
Calligraphy for wedding vows
Little Peach Co.
Australia Wide
07 3388 3499
http://www.littlepeachco.com.au/
With our letterpress designs, your invitations won't just announce the big day. We'll work together to create something that fosters excitement and represents the occasion perfectly.
We instil our love of design and an enthusiasm for creating beautiful stationery into everything we do, and we undertake every part of our hands-on process completely in-house. As we're passionate about antique printing and paper styles, our pride and joy are our two 1960's Heidelberg Platens - we print all of our products on them.
We get a kick out of meeting with our clients and developing their ideal products. We thrive on the creative process that goes into crafting the kinds of unique, handmade products that people will want to hold onto forever.
Whatever look or feel you're going for, we'll apply our expertise and passion for delivering a lasting first impression of the day you and your loved ones will remember forever.
Contact us now, and let's make something great!
Design Impression
Australia Wide
0413 547 424
https://impressionsdesign.com/
We deliver unique stationery for all special occasions and closely work with you, so you get exactly what you want at an affordable price!
Design Impression offers a wide range of stationery for every aspect of your big day, including:
Bridal Shower Invitations
Bachelorette invitations
Invitations card
RSVP cards
Wishing Well cards
Direction cards
Seating Chart
Welcome Signage
Menu cards
Place cards
Table numbers
Gift Favor tags
AND MUCH MORE!
We also offer various types of printing finishes, such as foiling and letterpress.
You let us know what you want, and we will be happy to work with you to create the perfect invites and stationery to match your special day.
Candle Bark Weddings
Australia Wide
02 9516 0926
https://candlebarkweddings.com.au/
Candle Bark Weddings designs and creates stylish, bespoke wedding and event stationery. Operating for over 20 years, we are delivering thoughtfully designed stationery using premium quality materials, handcrafted with precision and care.
With a wide portfolio of designs from classic to contemporary (and everything in between!) to suit any couples' style, you'll be sure to find your dream wedding stationery with us.
With an exciting range of options to customise your design, you can make it perfectly yours. Ask our designers about customisation, or do it yourself! Head on over to our Candle Bark Weddings website, click on any design, and click on the "personalise" button on the top right to instantly see the design with YOUR DETAILS!
(Note, our designers will fix any alignment after you have sent through your order, and you will receive a digital proof for your approval before production begins).
All of our stationery is designed and made personally by us in our studio in Alexandria, Australia.
We are intimately involved in every part of the process, from creating the initial design concept to printing in-house to handcrafting the finished stationery and packing them up to send to you.
ILIYA Invitations
Australia Wide
0481 288 458
https://www.vistaprint.com.au/
Professional storytellers for lovers of Wedding Invitations and Stationery.
ILIYA is built on a foundation of love, beauty, memories and most importantly, family. We're professional storytellers, and we're here to combine, enhance and perfectly intertwine your story and vision through originality and custom based concepts.
Our Artistry is built on components such as shape, colour, and form that pleases the aesthetic senses magically. Obsessed with all things handcrafted and unique, we will ensure your experience is more than you could ever dream of.
We work closely with a range of Australian suppliers who master and love what they do, and who we trust entirely to deliver the best possible print and fine art solution.
Join us; This is only the beginning. Forever starts now.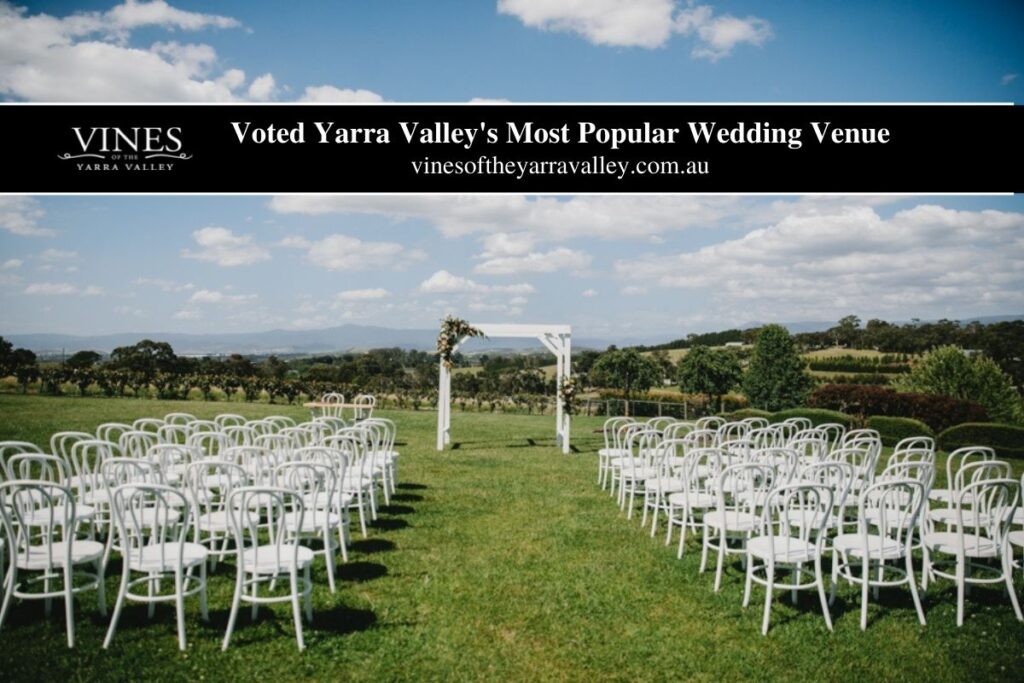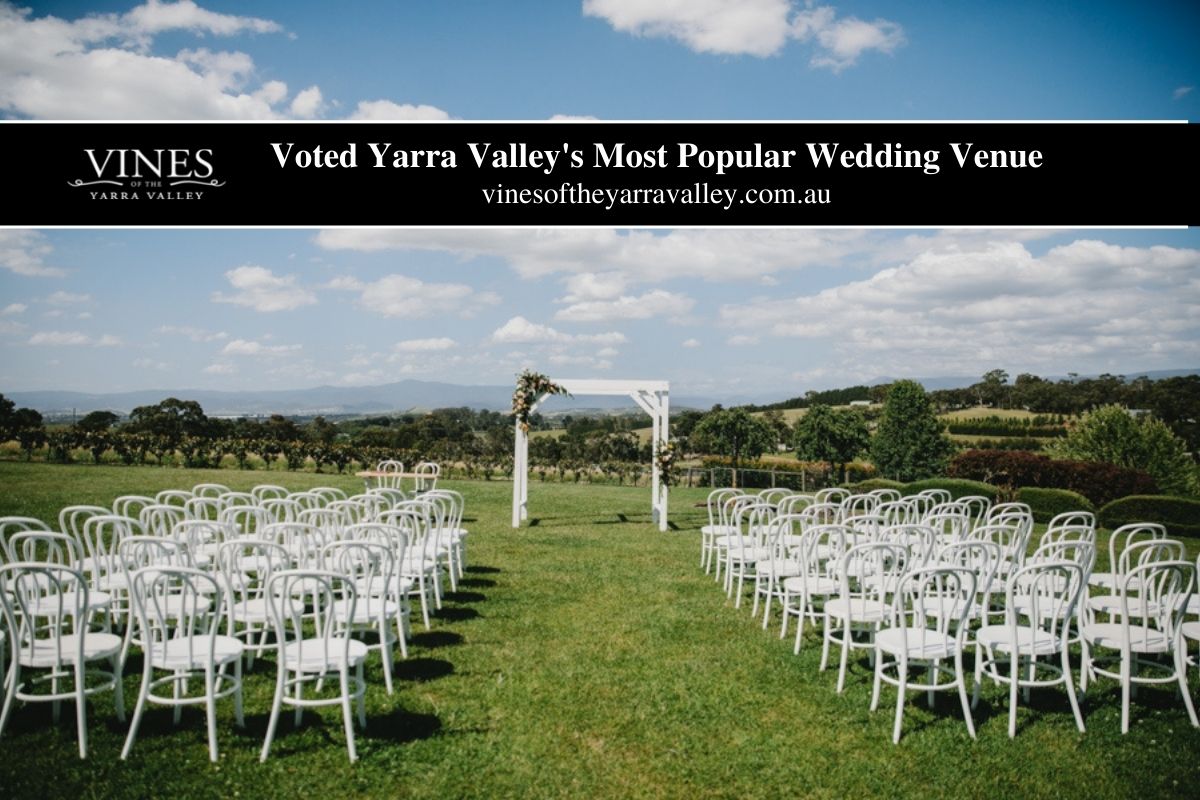 Designed Sealed Delivered
Australia Wide
02 9190 1432
Graphic Design Creative Specialising in Wedding Branding! Invitations, Stationery, Signage & More. Give your event the introduction it deserves with a one of a kind Bespoke Design.. after all this day can only be lived once.
Designed Sealed Delivered (DSD) has you covered from start to finish, completing your perfect day from Invitation through to matching Stationery & Signage, cohesively designed from your original Bespoke Design created by me The Designer behind DSD.
I live for Bespoke Designs, trust that you are in good hands, there is nothing greater than working with you to create a thoughtful & intentional design EXCLUSIVELY crafted for your vision - it begins to take on a life of its own, and I am just as excited as you are to pull it all together for you and make your event the most memorable for many to come. After all, this day can only be lived once.
And for my #dsdcouple that want an alternative to the Bespoke Service, you can still receive The Designers Touch with Ready-to-Order Designer Collections available on the website.
Creative Designs, On Point Service, matched with Premium & Luxurious Materials.
Avec Amour Design
Australia Wide
https://www.avecamourdesign.com/
Translating to 'With Love' in French, Avec Amour is a contemporary design label for the Modern Romantic.
Based in Perth, Avec Amour specialises in creating timeless designs that work with the beautiful contrast of typography.
Avec Amour infuses love and passion into every project. Our high-quality stationery designs are contemporary, clean and focused on elegance and luxury for your special day. Offering a selection of pre-designed suites that are either digitally printed or foil-pressed onto your choice of selected textured stock.
Avec Amour also understands that no two weddings are the same, with every couple having their own unique love story to share. As your stationery is the first glimpse of what guests can expect on your special day, we also offer a bespoke design process, working closely with you to create your own unique stationery collection to share with all of your loved ones.
All of our suites include Invitations, Save the Date, RSVP card, details/gift/wishing well cards and on the day stationery including signage, menus, name and table cards and more.
Why should a bride use an invitations person instead of making them herself?
Amy from YMA says: "A professional touch is always going to be better and I think the less stress on a bride the better. Leave it to the experts but still stay involved in the design process so you are happy with the final result. Tip: A designer is always going to have great contacts with paper & envelope suppliers so it can save you a few dollars."
What are the benefits of using a professional invitations company?
Anne Marie from AMD: "With the use of an invitation company such as AMD Milestone Designs, we will do all the running around for the couple. Sourcing paper, envelopes, fonts and styles. Providing previous clients examples and the ability to sit down and talk to the couple about their design is also important. Using a professional means they are able to pass on industry knowledge and help the couple create the ideal stationery package to suit their budget."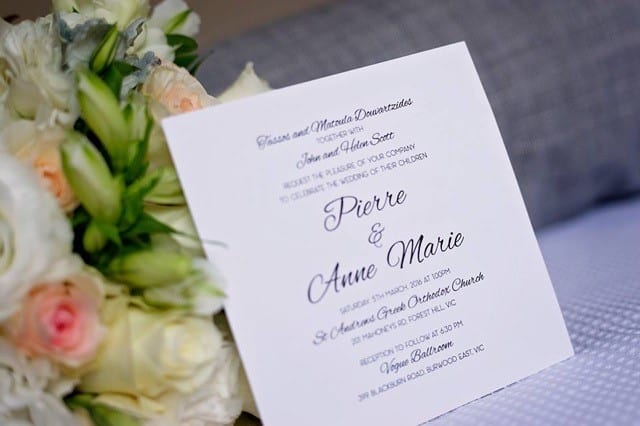 What other areas can an invitations person assist with?  
Amy from YMA: "Invitations are usually the start of the branding process, so it's always good to keep in mind the other printing you may require, such as: place cards, bomboniere tags/cards, church booklets, table posters (for the venue) & even prints for cakes & thank you cards."
What would you recommend to a bride when she is looking for a suitable invitations company?
Anne Marie from AMD: "When looking for a suitable invitation company, try and find someone that you feel comfortable to work with and respond to your enquiries in a timely manner.  Look at companies that have a variety of products on offer, so that you are able to package your wedding stationery. This will not only save you money but time in the long run."
Amy from YMA: "Shop around, create a mood board or save some ideas that you like so when you are ready to start yours, you have an idea on what you want. Etsy and Pintrest can be a good place to start but keep in mind that some sizing can be different to AU standards & can also change per the invite which can get quite expensive).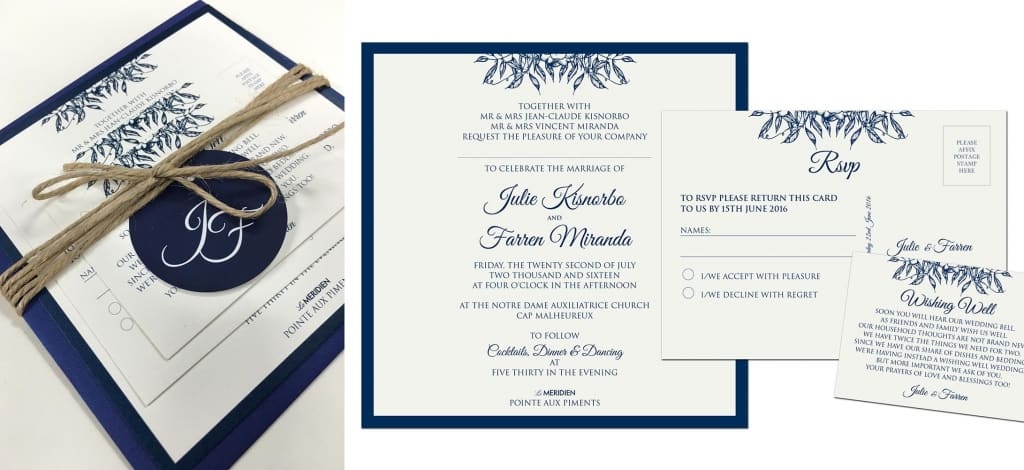 Frequently Asked Questions About Wedding Stationery
What to Include in Wedding Invitations
Names of the hosts.
The couple's names.
Date and time of ceremony.
Ceremony and reception location.
Attire details.
Wedding Website address.
RSVP card.
Extra information about venue.
Simply put, a stationer is a company from which one can order wedding or other stationery. It is also possible to order wedding stationery from websites and mail-order catalogs, which frequently cut out the role of the traditional stationer entirely, selling goods directly from the manufacturer.
Engagement Party Invitation.
For a formal engagement party, invites should be sent two to three months in advance, and for a more casual affair, six to eight weeks is fine. They should include the location, date, time, and any required dress code.
Traditionally, invitations go out six to eight weeks before the wedding. That gives guests plenty of time to clear their schedules and make travel arrangements if they don't live in town. If it's a destination wedding, give guests more time and send them out three months ahead of the wedding.