When it comes to the most romantic of love stories, it's fair to say that Roxy and Enver have an enchanting tale to tell. As a couple, they are truly best friends, and what makes their friendship even more special is the love they have for each other. When we first met Roxy and Enver at our Melbourne wedding venue, it was clear that their wedding was going to be truly magical and of course elegant – and we were right. On the night of their wedding, our venue was truly dazzling. The room was filled with joy and laughter and everyone was celebrating the night away. It was truly an honour to host the wedding of Roxy and Enver at our Melbourne wedding venue, and we wish them a lifetime of happiness together.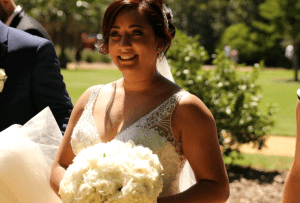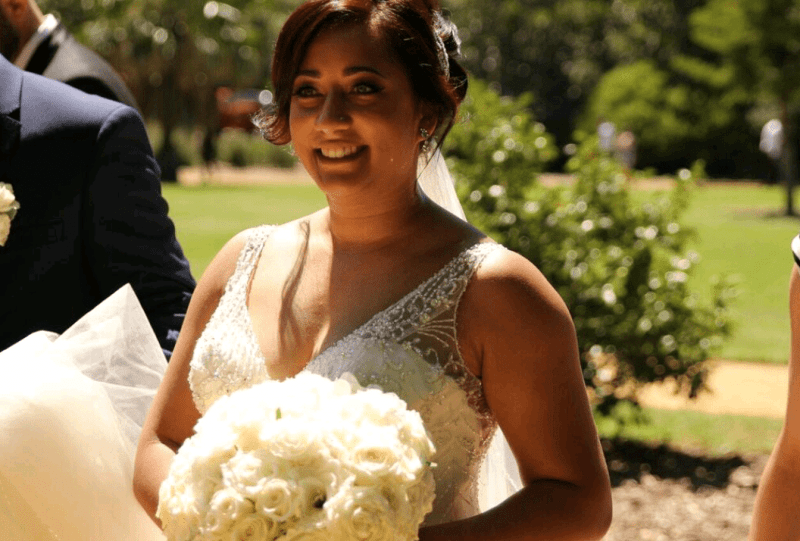 Their Love Story
We have been together for almost 3 and a half years now, and we have been best friends from the first day we met. There could not be a crazier couple than us, but some how we work so well together that it scares me at times. Enver planned a surprise '2 year' anniversary outing which turned out to be my secret proposal on the 4th of October 2014.
The Engagement 
Enver picked me picked up in a beautiful white Range Rover that drove us to Essendon airport. There waiting for us was a gorgeous black helicopter which flew us over the city, and at that point he proposed to me. We landed at Yarra valley winery and had an amazing lunch. To top it off, he organised a surprise dinner with both our immediate families to celebrate our engagement. We were engaged for just over a year, got married at the beautiful Kamesburgh Gardens in Brighton followed by the amazing Vogue Ballroom as our reception.
Customs & Traditions
I am Mauritian and my husband is Turkish so we tried our very best to incorporate both traditions as best as we could. We started the reception walking in with the Turkish Drums and Flute. During the night we played traditional Mauritian Sega and Turkish music alongside the spectacular Salacious.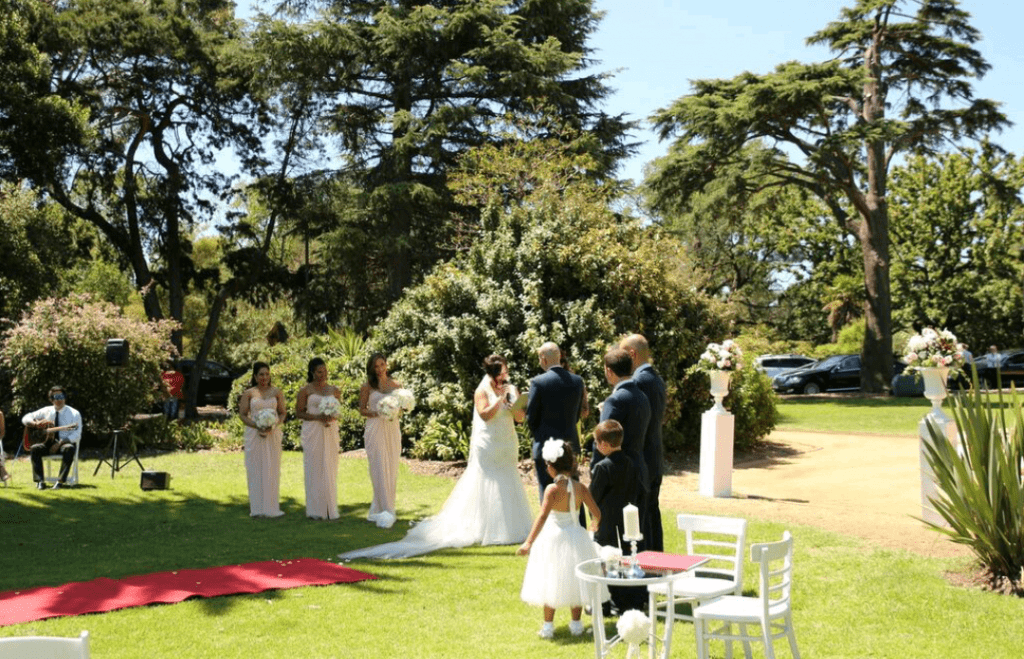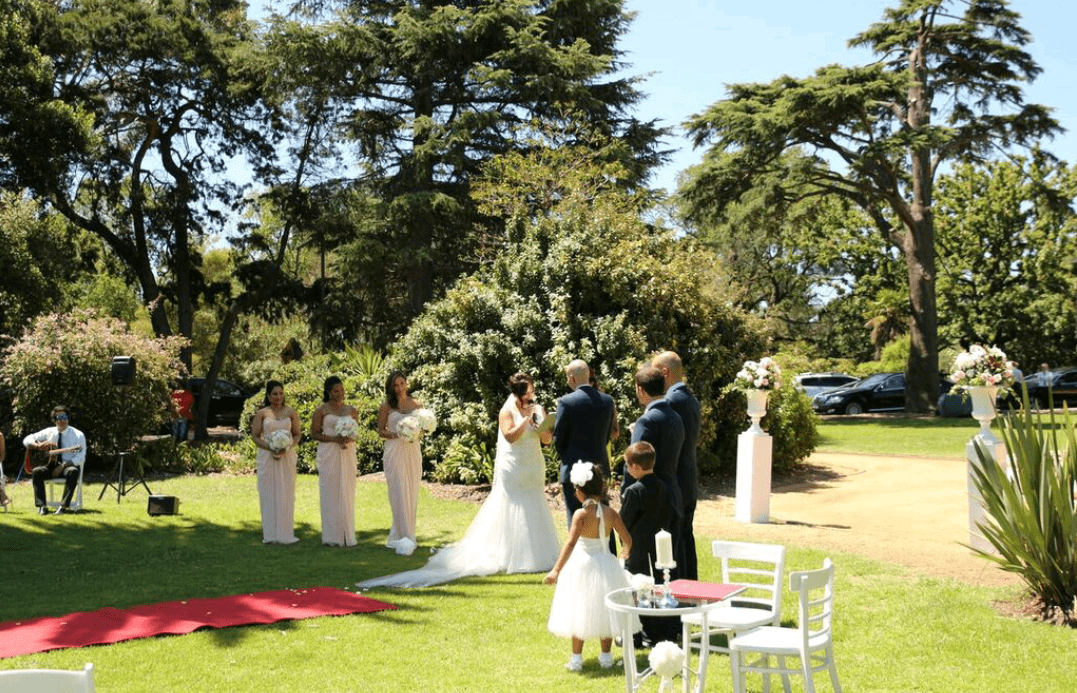 Wedding Planning
Initially, I thought planning a wedding would be extremely stressful, but to our surprise it went very smoothly as we made sure we booked everything well in advance. Vogue referred us to Jeruisha from Kerr Wedding and Events who really helped me out with the finer details of the wedding.
Styling the Venue
Enver and I chose to go with a modern black and white theme at Vogue with bits of glamour in some mirror décor and diamond table scatters. Jeruisha was able to tie in the colour of the bridesmaid's dresses with her amazing table setting décor. It was truly a spectacular sight as both Enver and I walked in for the very first time on the night of our wedding. We chose this theme because this is how we decorated our new house, its glamorous and Vogue as a venue really complimented us a couple and what we always pictured our wedding to be like.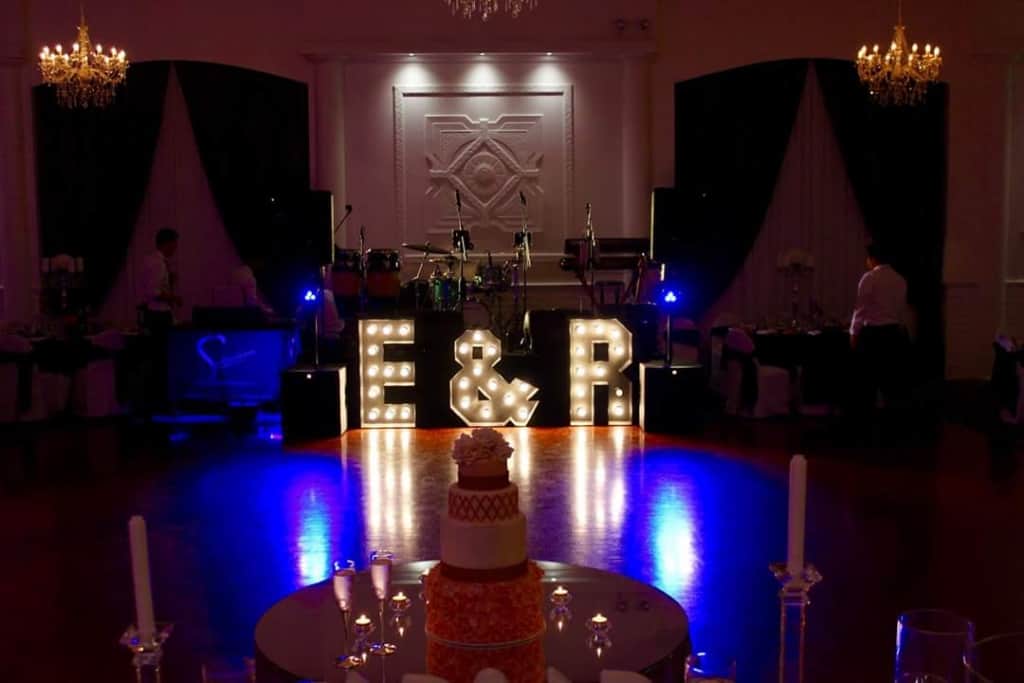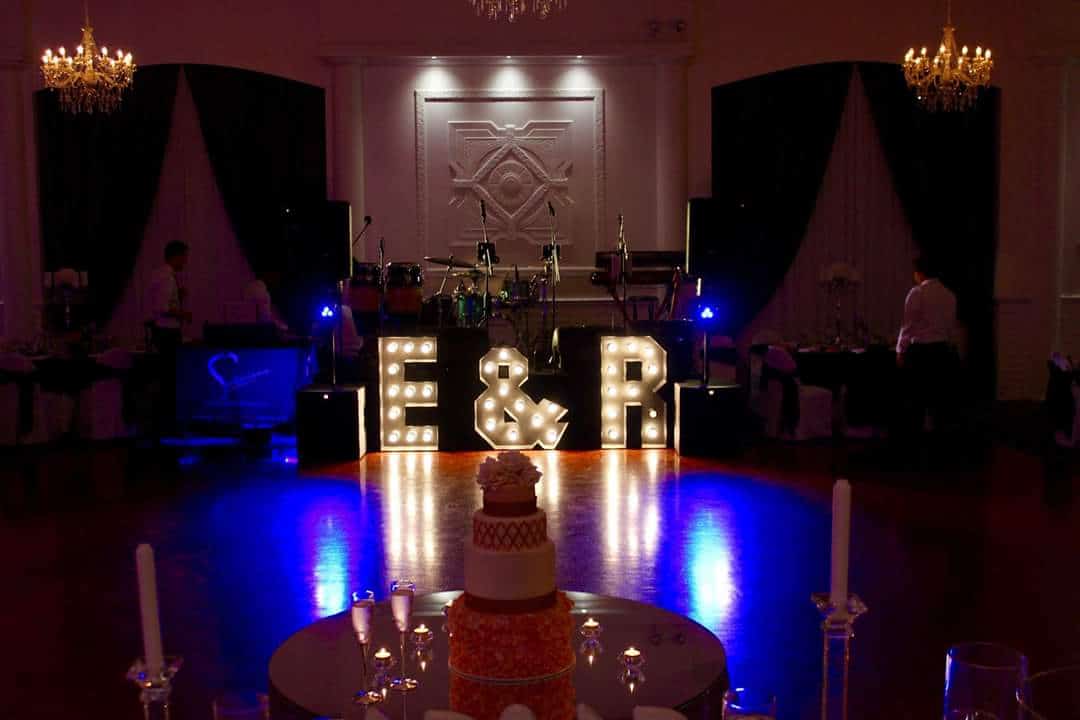 Highlights of the Venue
The most memorable highlights of our wedding venue was seeing it for the first time through the curtains as we were introduced as husband and wife. We were truly gobsmacked at how beautiful it looked and how happy our family and friends were to be there with us. It was clear that Vogue
truly exceeded our expectations. The venue was stunning, the staff were pleasant and professional, the service from day one was outstanding and the food was spectacular.
What's one word that your guests used to describe Vogue Ballroom?
Astounding!
The Honeymoon
We went to Boracay for our honeymoon as it was recommended to us by family and friends. It was heaven on earth and well needed after a long
year of planning for our big day.
*Photos in this blog are taken by Kerr Wedding & Events and Salacious.
Suppliers List
Photography & Videography – ATEIA Photography
Bridal Gown – Fairytales Bridal
Grooms formal wear – Bossini
Music & Entertainment – Salacious
Hair and make up – Nathalie Prince
Flowers – Helen Dillon
Wedding Ceremony and Reception Styling – Kerr Wedding and Events
Cars – Bentley Flying Spur Limousines
Cake – Stella West