It was 15 years ago when Meelee and Hiep first met each other in art class. Over the years, they have created special memories with one another. Perhaps, one of the most memorable one being their amazing wedding day. When Meelee and Hiep first walked into Vogue Ballroom, it was clear that they truly had a special connection with each other. The team at Vogue Ballroom had the pleasure of getting to know such a kind-hearted and beautiful couple, and we wish them a lifetime of joy and happiness together.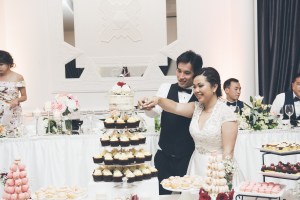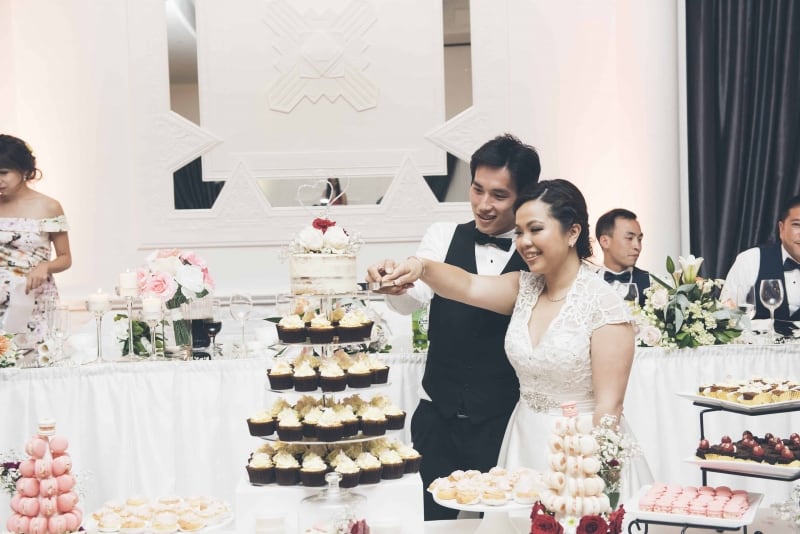 The Proposal 
My husband proposed in January 2015 on our trip to the States. In the final weeks of our trip in Hawaii, we booked a trip to Paradise Cove Luau where he took me for a walk along the beach and popped the question. He was so nervous that all he could say was "Honey…. you know I love you…. Will you marry me?" He gave me a ring he bought from Disneyland because he forgot the real ring at home – this was so lucky as our carry-on luggage was stolen during the trip.
The Planning Process
Our wedding planning process was pretty easy, we had a few moments of stress as every couple does. We used a wedding app on our smart phone called WedHappy which helped keep us on track. Surprisingly everything ran pretty smoothly. There were minor hiccups which didn't bother us too much. I think we prepared ourselves mentally for the worst, so when things were running pretty smoothly we were pleasantly surprised.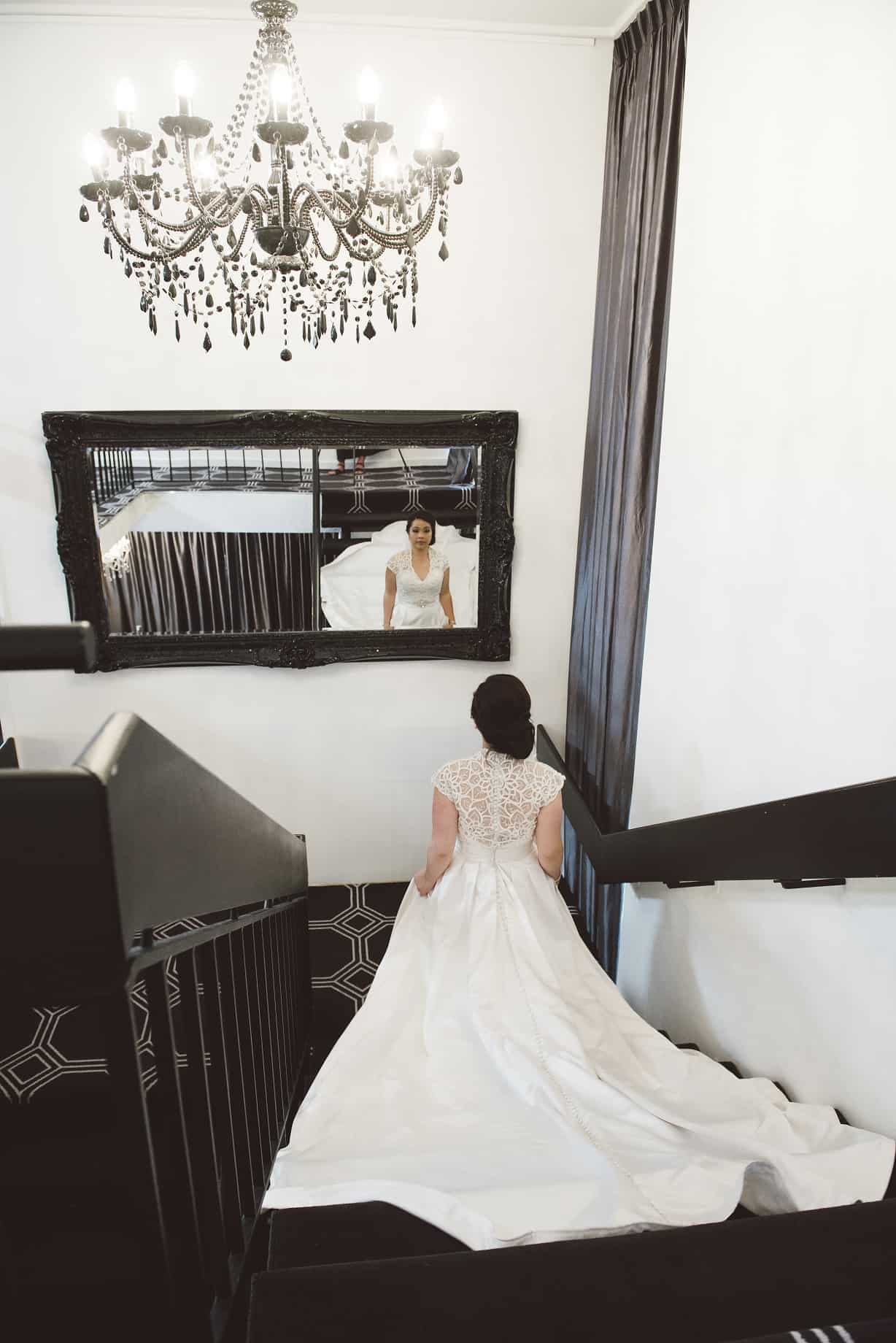 Ceremony & Traditional Customs
We had three wedding ceremonies. A traditional Laos ceremony on Boxing Day, a Chinese tea ceremony and a civil ceremony. I wore 3 outfits for the 2 days!
The Wedding Venue
When I first walked in – the room looked absolutely beautiful – especially the bridal table. Everyone was so surprised that we didn't have to add any extra decorations to the bridal table or any other tables. It was all the doing of the wonderful Vogue staff under the care of George and Angela.
What's one word that your guests used to describe Vogue Ballroom?
Beautiful
Bridal grown: iMODA Bridal & Formal
Bridal makeup: Tham Vo
Bridesmaid: ASOS bridal collection
Groomsmen Formal Wear: Jack London – Chadstone Store
Band/ DJ: Crystal
Photographer: Eliza Harrison
Photo Booth: Awesome photobooths
Videographer: Boutique Videos