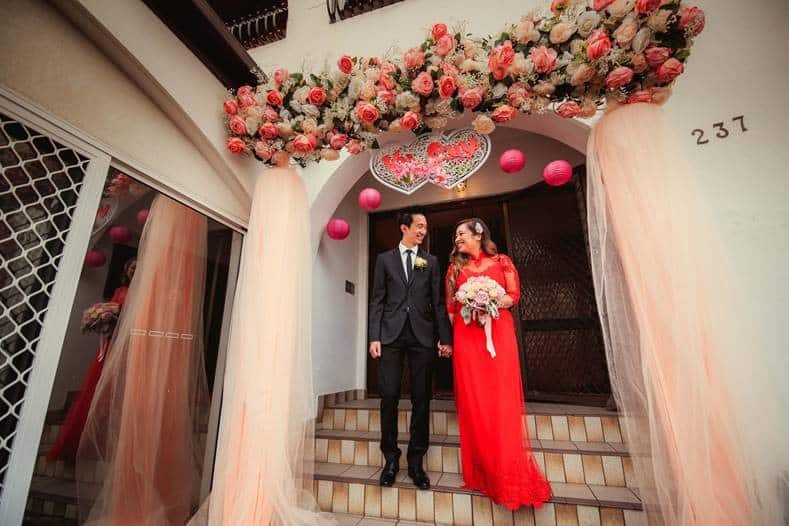 It truly doesn't get more romantic than Chris and Finah's love story. After a short period of being together, they both knew that they were each other's soulmates, and of course Chris proposed in such a memorable way. From the moment Chris and Finah walked into our Melbourne wedding venue, we loved their appreciation for each other, and most of all we could see a deep and profound love between them both. It's not everyday that you find your soulmate, but when you do we hope that you have a story to tell like Chris and Finah.
The Proposal
We were together only  for a little over a year before Chris proposed. I had my suspicions as he was being quite sneaky and I was sure he was going to propose on Valentines day! But, two weeks before Valentine's Day of 2015, we went to have dinner at his mum's house – our usual Sunday gathering. After dinner we went home, he opened our front door and when I walked in, there were a trail of roses with lit candles on the floor leading to our backdoor. I then saw my closest family members holding up signs saying "WILL YOU MARRY ME?", and tears welled up in my eyes. I turned around and he went on his knees and proposed with a lovely little speech, and of course – I accepted.
The Engagement 
We got engaged on 31/01/15 and we got married 22/11/15. I thought 10 months was more than enough time to plan the wedding, but time flew by so fast and the Bridezilla in me did come out every now and then.  But, of course then everything turned out great and our guests had such a great time.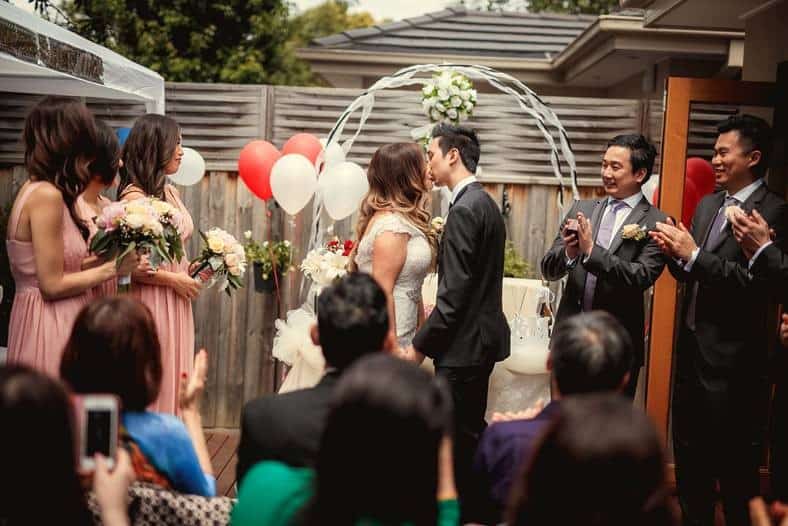 The Wedding Planning Process
I would say the most stressful thing was finding the perfect reception, because without the reception you can't lock in dates for anything else. We went to see quite a few, but none really made me want to say, "Wow". It actually got to a point where I was just ready to settle for a mediocre place which was close-by and convenient, but our caterer, Crystal Palace, recommended us to check out Vogue Ballroom and the second I stepped my foot in the door – I fell in love. I loved all the chandeliers, the balcony, the mirrors and the simple yet beautiful foyer. It was very romantic yet modern at the same time. After we locked in Vogue, everything fell into place.
The Ceremony
We had a small intimate civil ceremony at his cousins house in the backyard after 2 tea ceremonies at both our parents. It was a long but amazing day!
Traditional Customs 
We had a traditional Vietnamese tea ceremony at both our family's houses. A representative from each side formally introduces each member of the family to each other. The groom's side brings gifts to offer to the bride's parents as token of thank you for giving permission to marry or what use to be considered as a dowry. We say thanks to our parents for raising us and serve them tea and also light an incense to the ancestors and the late grandparents/parents to ask for their blessing.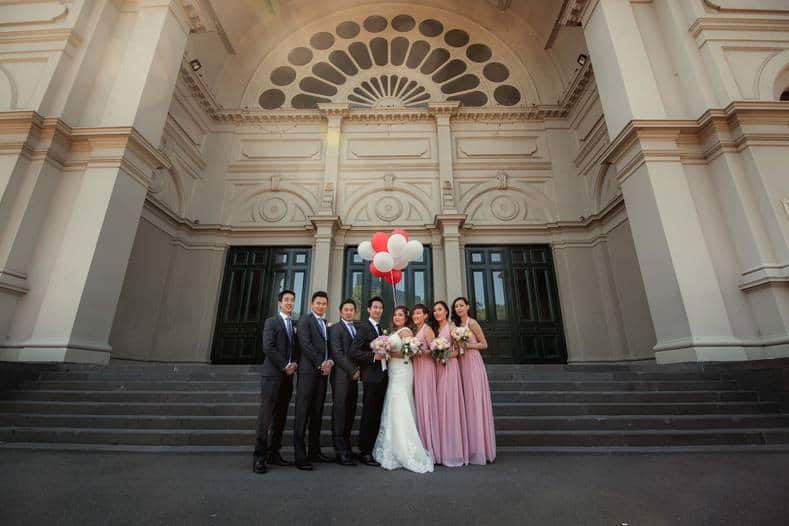 Styling the Wedding Venue
The color scheme I chose in the venue was black table cloths, black chair covers with silver sashes, centerpieces with red rose balls on top. I had also asked the florist to scatter red rose petals on the guest's tables to match. The black and silver made it elegant & timeless and the red detailing gave it a dash of romance.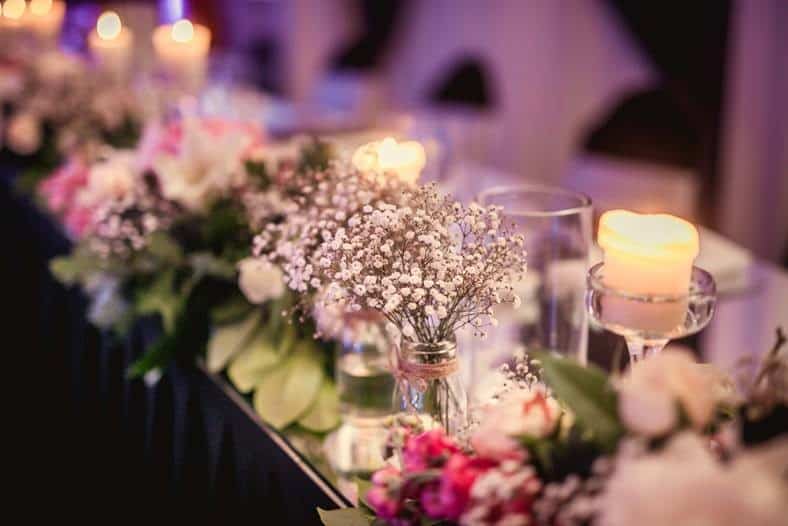 Highlights of the Vogue Ballroom
Definitely the balcony, hands down. We loved that the guests didn't expect our introduction to be from there. We also loved the  dramatic opening of the curtains. All the chandeliers were my personal favourite and Chris loved the dance floor!
What's one word that your guests used to describe Vogue Ballroom?
Magical.
The Honeymoon
For our honeymoon, we went to Bali for two weeks and we stayed at the most amazing resort – Ayana Resort & Spa.  We had great weather and awesome food. The locals were so sweet and we had the best time relaxing and enjoying each others company.
Suppliers List
Photographer- Will Chao Photography
Wedding Dress – Luv Bridal 
Reception Dress – Nicolangela
Bridesmaid dresses –  Lulus 
Groom – Custom made overseas
Groomsmen – Bossini
Photobooth – Happy Medium 
Videographer – Grandeur Films 
DJ – Dj Henry
Flowers –  Star Florist