Wedding receptions are expensive. With pricey venues and the cost of food for a large group, the price of a wedding can be astronomical. To get around these costs and make your big day unique, perhaps it's time to consider catering your wedding. This endeavour certainly has its share of obstacles, but with proper planning, it's easy to get the fairytale ending you've always wanted. Below, you can find some tips and guidelines to consider when catering your wedding. 
Weddings can be quite expensive in general, with roughly half of those costs going to the reception and catering alone. Doing the catering yourself can help reduce those costs. However, it's still easy to go over-budget without careful planning, so an organized approach is needed to ensure success. From there, deciding on a menu is a matter of being flexible and open-minded with an eye toward simplicity. Finally, enlisting the help and delegating tasks will help you put your plan into action with minimal headaches.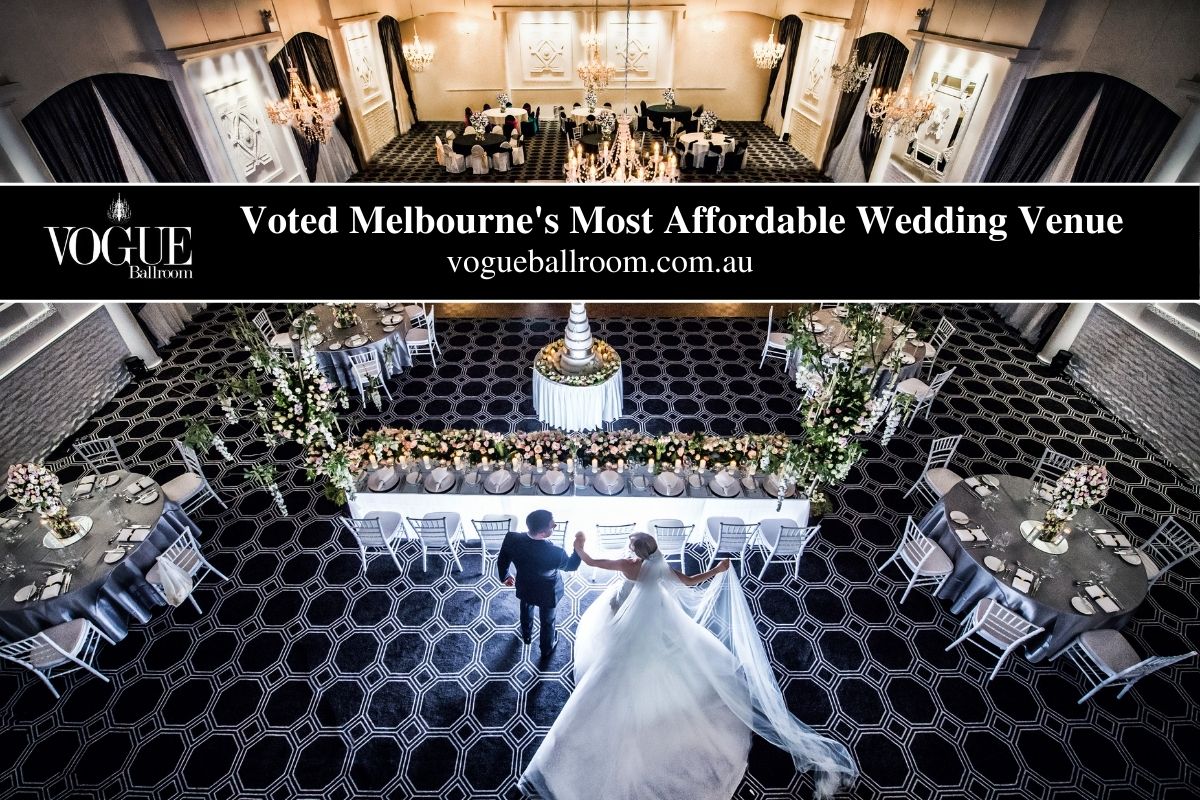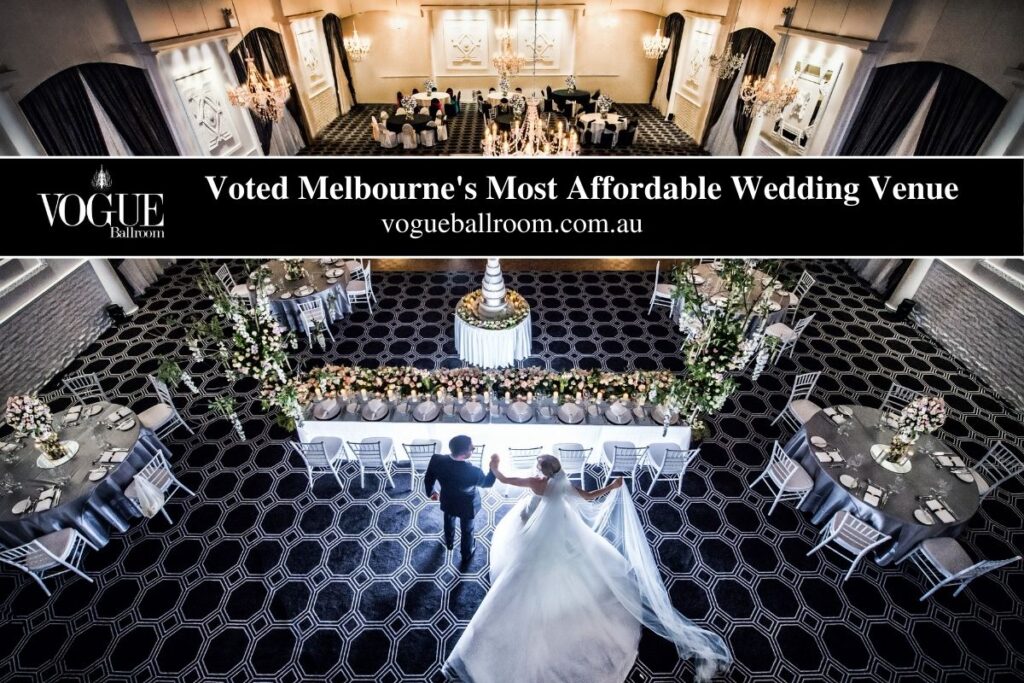 Create a Detailed Plan
Nothing is more important when catering to your wedding than staying organized. Start by planning your menu. Once that's nailed down, consider everything that you need in order to serve what's on your menu and write that down. Then consider the equipment you need to prepare your menu items, and again, write that down. Create lists, check them twice, and get help from a close friend or family member to assist in the organization and delegation of tasks.
Design a Menu That You Love
Whether you want a hot, sit-down meal or cold cuts on a buffet line, your options are endless. While you could easily let your creativity run away with you, remember that you have to prepare all the food. Assess your resources, your number of guests and your budget to come up with a realistic menu that you feel you can achieve. Once you've come up with a plan, be sure to test each of your recipes before the big day, so you know if you need to make any adjustments.
Keep the Food Simple
While having exotic ingredients and intricate dishes is attractive for such a special occasion, it's best to keep it simple when catering your wedding. Keep in mind that you'll be serving a significant number of guests, so now is not the time to try something new. Don't feel pressured to provide several hor's d' oeuvres, three main entrees, and four side dishes if you don't think you can pull it off. A simple menu with just a few crowd-pleasing options can save you stress and help ensure that your food comes out well on the day of the event.
Consider these wedding menu ideas that are easy to make in bulk:
Garden salad

Pasta

Roasted chicken breast 

Steamed vegetables 

Rice

Do you have a recipe that you already love, but you need to resize it to feed a crowd? Use our recipe converter to make your favourite dishes wedding-ready.
Ask for Help
When making plans to cater to your wedding, remember that you are one person. You are one very busy person around the time of your wedding. From photo ops to first dances, your wedding day will be filled with a frenzy of fun. Food will probably not be at the forefront of your mind from start to finish. Do all that you can in advance to prepare, but remember that on the day of the event, you will need help serving the food to your guests. That being said, family and friends may not be the best people to ask, since they will want to be part of the festivities, too. Instead, ask your loved ones if they know someone looking to make a bit of pocket money. You could even put out an ad to see if any local teenagers or college students are looking to earn some cash by helping out.
Buy Your Supplies, Don't Rent Them
Because the wedding industry is such a booming business, you may find that wedding-related products and services have inflated prices. As a result, renting your serving and dining supplies is not always the most cost-effective option. Buying wholesale catering supplies, on the other hand, could be much more affordable and would save you the hassle of returning them the day after the wedding. Once your wedding is over, you can pack them up in storage for the next big occasion or sell them to another bride-to-be looking to buy. You can find the chinaware, flatware, and glassware you need at wholesale prices to save some money.
Save Money by Buying in Bulk
When catering your wedding, buying in bulk is key for staying within your budget. You're most likely cooking for more people than your typical meal, so you may have to buy much larger quantities of ingredients than you are used to. This means that smaller ingredients like spices and sauces could add up very quickly at a grocery store. In the same way, disposables and dinnerware are key to serving your meal, but they may take up a large portion of your budget if you don't look for the best deal. If you're certain that you need large quantities of some items, buying them in bulk is an excellent way to find the best price point.
Buying bulk supplies won't just help you with your meal, however. To enhance the appearance of your tables, affordable candles can help you put together the perfect centrepieces. Purchasing wholesale goods is traditionally much more economical than buying at an everyday retailer, so putting together your decor could give your budget more flexibility than you had before.
Iron Out All the Details
Once you've decided on your menu, narrowed down your list of ingredients, and found help for your big day, it's time to focus on your plan for the operation. Consider these things once you start examining the logistics of catering your wedding:
Does your venue have cooking equipment?

Does your venue have refrigeration?

How will you transport all of your supplies and food to and from the venue?

When will you cook the food?

What temperature must you maintain for your food to be safe to eat?

How will you keep your food at that temperature?

If you are using chafing dishes, when will you light them?

How will you light your chafer fuel?

Do you have serving utensils?

Who will prepare the food once your wedding has started?

Who will clear the food while you are spending time with your guests?

Do you have somewhere to clean the dishes afterwards?
When questions arise while you are planning, write them down. Make sure that you have answered all of your questions before the wedding, so you aren't left scrambling on the day of the event.
Create a Timeline for the Event
After you have your help lined up and the details ironed out, it's time to plan a setup and cleanup time. Let your helpers know when to arrive and when they need to start packing up. Many venues put limits on how long you're able to occupy the space, so make sure everyone is aware of those restrictions. Additionally, schedule times for when to begin cooking the food, when to serve the food or put it out for a buffet, and when to clean up the food. Don't forget to incorporate cocktail hour and dessert into your timeline.
Here are a few ideas for you to be thinking about. Just remember however that you will require people to serve up the food, dish it out and clear it away so you will probably have to pay for a bit of help – even if it's just the washer-uppers because you certainly don't want to be doing that on your wedding day!
A wedding day tea party
You don't have to serve up a large meal on your wedding day to your guests. If you're getting married at around 2 pm, then you could invite everybody to a slap-up tea instead – which is a really easy thing to DIY. Afternoon tea can look wonderful laid out in a marquee prettily decorated with bunting. Plus you can still have traditional speeches and fizz to toast the new bride and groom!
You can hire all the china you're going to need, from pretty bone china teacups and saucers through to cake stands. You'll need to think about who is going to prepare what and you need to keep a close eye on numbers – an afternoon tea works best for a wedding of below 50 or so people. Finger sandwiches are a good start, think of classic egg and cress or maybe smoked salmon, whatever are your favourites. Moving onto the sweeter things, get a baking friend or relative to make you up some batches of scones and offer with dollops of cream and strawberry jam. As for puddings well, you can serve just about anything you want. Why not get your guests to bring their puddings to share and have your very own DIY dessert table?
DIY wedding catering buffet
This is the perfect way to DIY your catering if you're having a rustic-style wedding. Again, work out the numbers of people who will be eating and then plan accordingly. Think about serving cold roast chicken, turkey and other old meats and fish. Then have somebody carving up for the guests as they decide on what they want. Get your cooking friends to each creates a salad or two for your guests.
You could have a selection of desserts, from a delicious apple pie with cream to chocolate mousse and fresh strawberries or raspberries when they're in season.
If you're doing this, you need to plan well ahead so that the meats are cooked the previous day and stored correctly and the salads arrive and are chilled but not soggy.
A wedding barbecue
Everyone loves a barbecue so if you're planning a summer wedding, why not set up some barbecues outside?. Gas barbecues are probably easiest here, just make sure the cylinders are full beforehand and then decide on who is going to do the cooking. This is probably a better option if you don't have more than about 80 or so guests. Think about the meat you're going to offer and have a table of homemade salads on a buffet for guests to choose from and a dessert table.
If you like the idea of a barbecue but feel uncomfortable asking somebody to do the cooking, then you could have a hog roast Although these companies will also cater the salads and accompaniments you can save yourself some money by doing this bit yourself.
DIY wedding catering: Fish and chips and ice cream vans
If you'd like to buy in some food but still want a bit of a DIY approach, then you could hire a specialist fish and chip van to arrive at your wedding reception with an ice cream van for dessert.
If you're getting married late in the day – then you can have the wedding speeches and drinks immediately after the ceremony and then get on with the party. The fish and chip and ice cream vans can be around in the background ready for hungry dancers to pounce on. This is probably a better solution for a summer or early autumn wedding as you won't want your guests queuing up outside in the cold weather. Not everybody always wants to eat at the same time, so this is a good option if you'd like to stagger the food.
None of your guests will mind DIY wedding food as long as it's delicious and well presented. Unless you're a professional caterer though, don't be over-ambitious – the best approach is to keep things as simple as possible.
Make Your Food Preparation Safe and Sanitary
Thousands of people each year get sick from improper food handling. Make sure your wedding reception doesn't aid in that statistic. Remind your help of safe food handling techniques, and ensure that a food thermometer (or two) is present on your big day, so food is kept at the proper temperatures. Gloves are key to safe food handling, as are proper sanitizing chemicals for use throughout the preparation and cleanup processes. This is not the time to forget food safety, so create a strategy in advance for how the food will be handled and make sure everyone handling the food is in the know, too.
Have a Plan for Your Leftovers
No matter how much planning and preparation you put into your big day, the chances are that you're going to have some food leftover. You could bring take-out containers to let your guests take food home with them. Alternatively, you can make a plan to donate the food after the event. Not only do you need to make sure that all of your food is taken away, but you must also have a plan for any cooking equipment, serving supplies, or display ware that you brought with you. If you are taking your honeymoon immediately after the wedding, be sure to delegate these tasks to someone you trust, so nothing gets left behind at the venue.
Food Trucks
Who doesn't love having options? Give your guests the gift of choice by hiring a few different food trucks to serve a variety of dishes at your wedding. Hiring a food truck for your wedding is all the rage these days and offer a wide assortment of cuisine to consider, such as tacos, biscuits, gourmet hot dogs, burgers, sliders, fried chicken, gyros, gourmet grilled cheese or even ice cream! Your guests are sure to be delighted by the variety of options and the interactive nature of ordering their meal from the food truck of their choice. Food trucks are a simple way to cut back on your costs while giving your guests a unique and fun experience.
When All Else Fails, Hire a Professional
If you're feeling overwhelmed after reading this, consider hiring a professional instead. Below, we have a few tips for hiring a wedding caterer:
Do an internet search for caterers in your area, or ask your venue if there are any companies that they would recommend.

Find out how much you will be paying per dish. The caterer may even have packages with a flat rate for your number of guests.

Remember that the cost may end up being different than the caterer's original quote, depending on market prices and availability of ingredients. 

Always ask for a tasting. If you are going to invest in a caterer, make it worth the money by ensuring that you like their food.
Remember: preparing and serving your food is only part of what needs to be done. Keep in mind that there will be plenty of work left to do once the reception ends. Since you may be off and away to your honeymoon by this time, make sure you select trustworthy people to take care of these in your absence. Tasks to be done could include:
Clean-up and removal of all personal equipment and belongings.

Disposal, storage, or donation of leftover food.

Return of all rental equipment.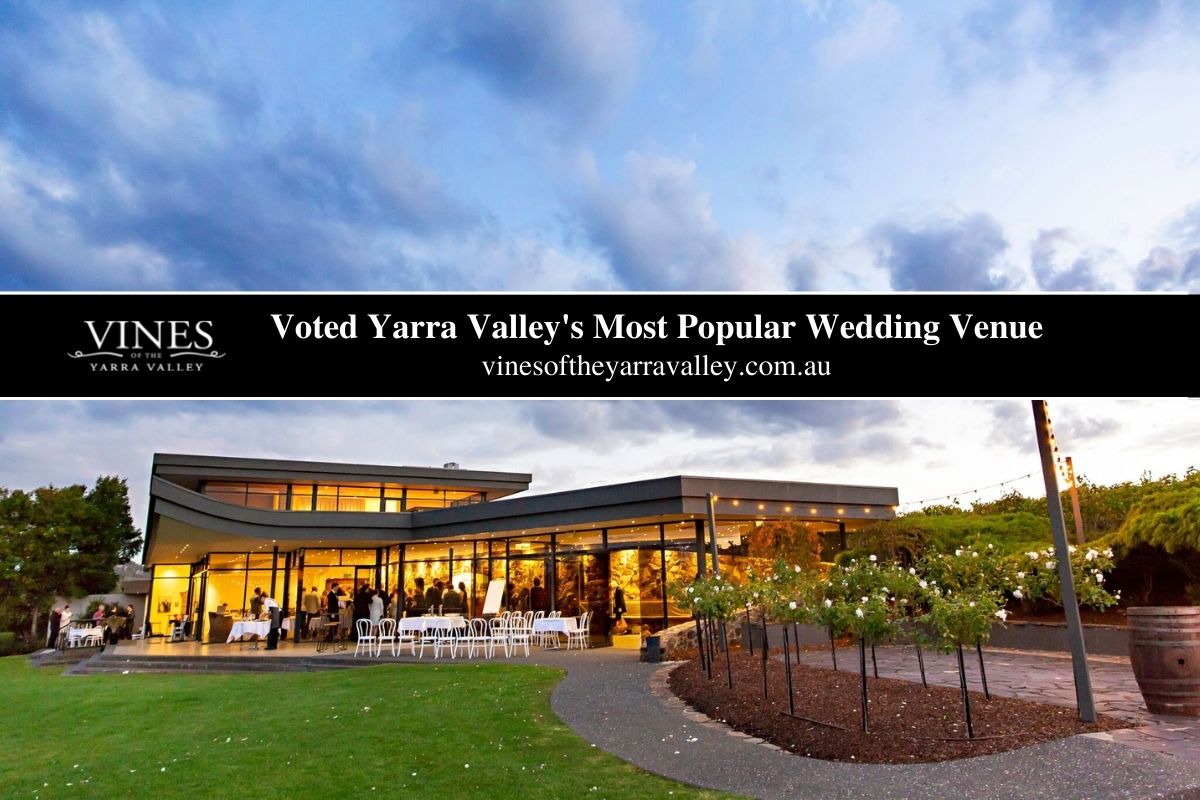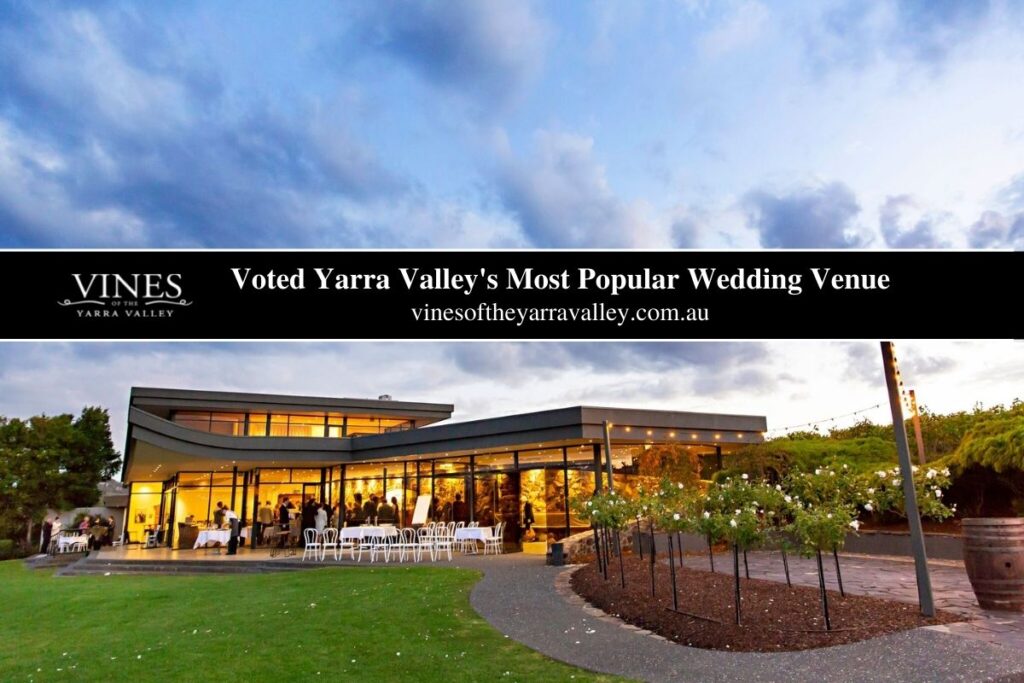 Catering your wedding can be a big task, but it is possible with a plan and some help. Starting to plan early makes the food just like any other item on your wedding to-do list. You can start by crafting a menu, then acquiring help and supplies, and finally, you can move on to making plans for the day of the event. If you're considering catering your wedding, use this article to help you get organized and understand what you'll need to do leading up to your big day.
Frequently Asked Questions About Weddig Catering
Most couples spend
between $1,800 and $7,000
 on catering. Most caterers will include alcoholic and non-alcoholic beverages as part of their packages. The average cost per person for a wedding in the United States is $40 for a plated meal and $27 for a buffet. Adding an open bar typically ups the cost by $15 per person.
New South Wales couples are willing to fork out the most for their floral arrangements, sitting at an average of $1,710 for their wedding flowers. Western Australian and South Australian couples are willing to pay a similar amount – $1,465 and $1,420 respectively. ~ EasyWeddings
Arranging a set menu is the most affordable option. Set menus are often inexpensive choices, like barbecue, pizza, tacos, falafels or kebabs. A set menu will also help you avoid long lineups. If each guest has to order, then wait while their food is made, the lineup will be terrible.
DIY Wedding Food Ideas
Set up food stations for your guests.
Cook or order food for a buffet.
Order meals from a restaurant.
Set up a no-cook buffet with salads and sandwiches.
Plan a simple reception without a full meal.
Serve only easy to prepare appetizers.
Serve only make ahead desserts and cakes.