Our Iconic Wedding Venue in Melbourne
Vogue Ballroom, an exciting wedding and reception venue located in Melbourne's south-east suburbs of Burwood East, a short 20 minutes from the city center.
Vogue Ballroom is where "happily-ever-after" begins in grand style. The moment you say "I do", weddings at Vogue Ballroom are an elegant and luxurious affair.
From our Grand Ballroom with its exquisite details, sparkling crystal chandeliers and majestic staircase, brides-to-be have a wealth of elegant options in the selection of their wedding venue for their special day.
When it comes to your special day, Vogue Ballroom has proven itself to be an iconic wedding venue and function centre with a highly reviewed track record.
With over 25 Years of Experience in the Melbourne Wedding & Entertainment Industry
Owner and wedding professional George Ross with over 25 years experience in the Melbourne wedding and function industry.
"Why improve on what's already been done before? We at Vogue Ballroom totally re-imagine it… Our sole ambition is to inject beauty, passion and grandeur into your wedding as we create memories that you will cherish forever."
Award winning cuisine, expertise, renowned service, and attention to detail will ensure that your wedding is a truly memorable occasion at Melbourne's best wedding venue.
Looking for an elegant wedding experience? Something intimate or unique for your magical day?
It is all about creating the right ambience for your wedding day. At Vogue Ballroom our ballroom is exclusively yours for your event. A beautifully presented and decorated free standing building with its own car park facilities. Our team of expert wedding specialists, event planners and chefs will work closely with you to create a wedding experience that is truly magnificent, ultimately unforgettable and lives up to your expectations and dreams in every way.
We will assist you every step of the way to ensure that you have the perfect ingredients for your wedding day.
A wealth of experience surrounds you
Our team of event planning specialists stop at nothing to ensure the event you put on at Vogue Ballroom is a unique and memorable one. We want people to leave our function venue saying "wow, that was the best wedding I've ever been to", and therefore we go to extra special lengths when planning your event to ensure this. We take care of every detail, the trusted and highly-experienced team at Vogue will make sure that you and your guests have an absolutely stellar evening.
"Best day of our lives"
We had our wedding on the 31st of March 2017. The team at Vogue Ballroom truly made it the best day of our lives. For over a year we've been planning this day and I have to say… Angela and George truly over-delivered, we were absolutely blown away…. 
Suzie & Evgeni
Your perfect event venue hire for a range of occasions
The elegance displayed in the Vogue Ballroom is nothing short of breath-taking. The tall ceilings are adorned with crystal chandelier, the marble foyer is a sight of grandeur, and the balcony overlooking the whole ballroom makes the perfect spot to showcase a newly married couple. This building was designed to showcase the grace and sophistication that most brides seek for their big day.
If you've been searching for unique wedding ceremony or other event venues in Melbourne, our ballroom is the best option for almost any special event you can think of.
Need a stylish, unique or intimate venue for the perfect wedding reception?
Putting on a lavish school formal?
Want to put on the biggest Christmas party your company's ever seen?
The elegant ballroom at Vogue is the perfect location for you.
We've gained a reputation for being one of the best and most respected wedding reception venues in Melbourne
Our ballroom is unique for all party sizes for the wedding and reception you have planned. You and your guests will enjoy your special day surrounded by the elegance and style that represent Vogue Ballroom.
Influenced by modern international Cuisine
The menu at Vogue Ballroom is influenced by modern international cuisine. We believe, that every event has its own character and style, thus our several different menus and can be tailored to suit any specific personal requirements and tastes.
Whether it is a lavish multi course sit down dinner, to an elegant cocktail affair, rest assured our astute and professional chefs as well as the whole culinary team is dedicated to sourcing only the freshest quality ingredients, tantalizing every taste bud of every guest, with all their food creations.
We welcome and cater for all dietary requirements with pleasure.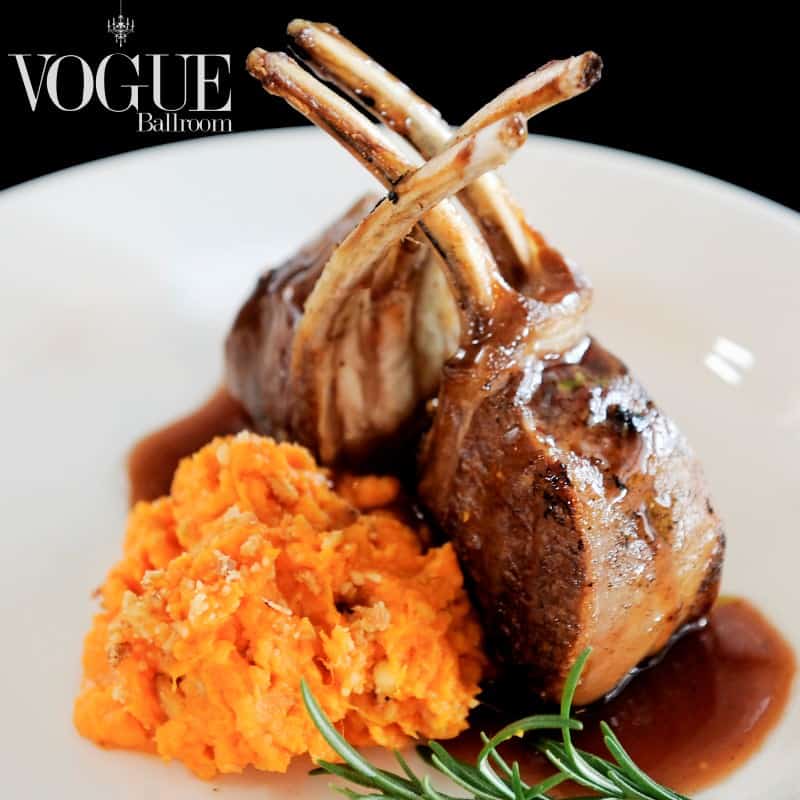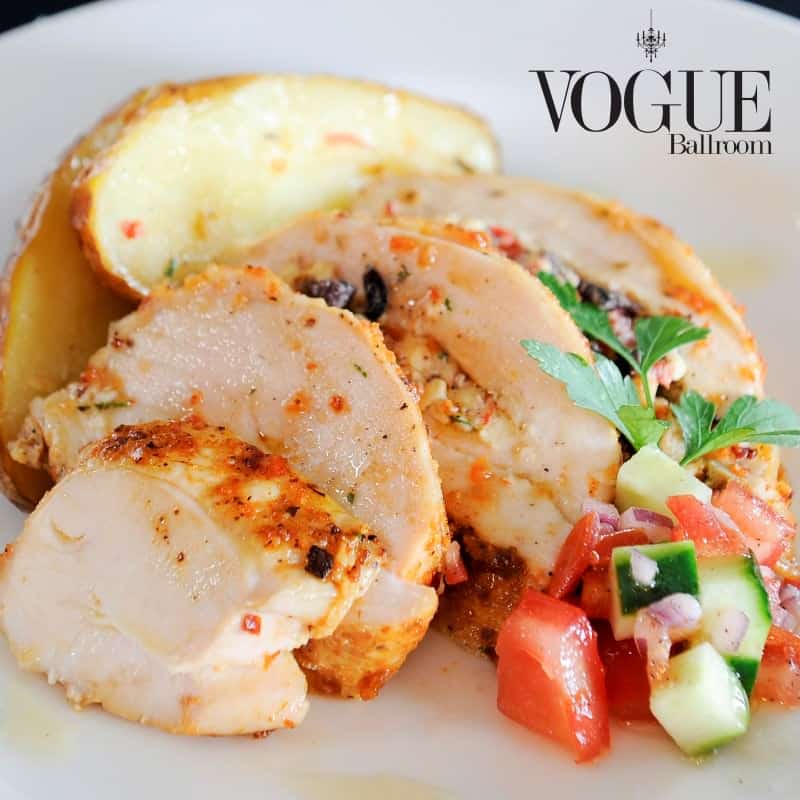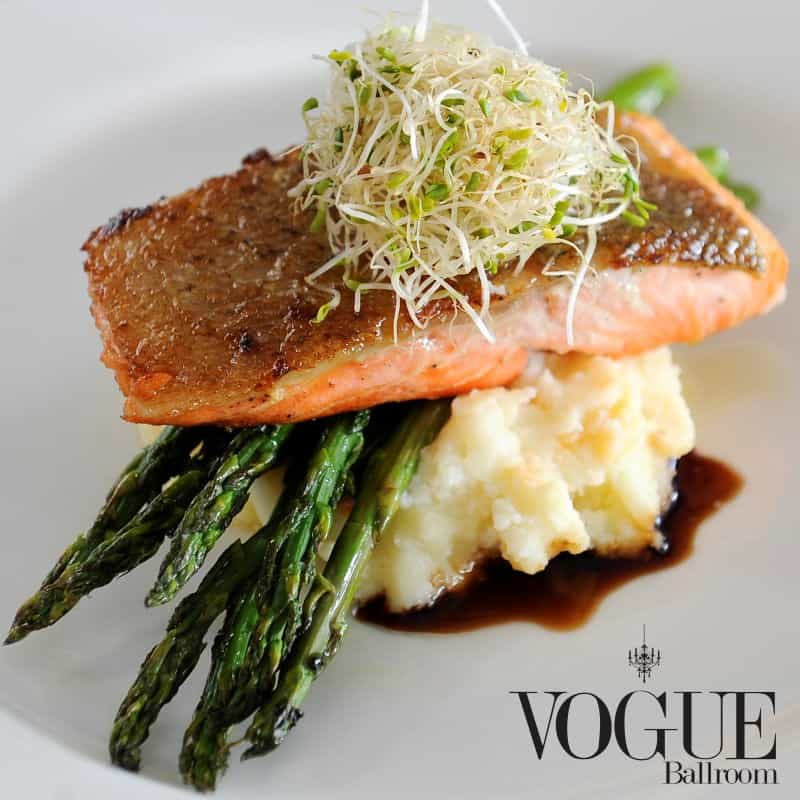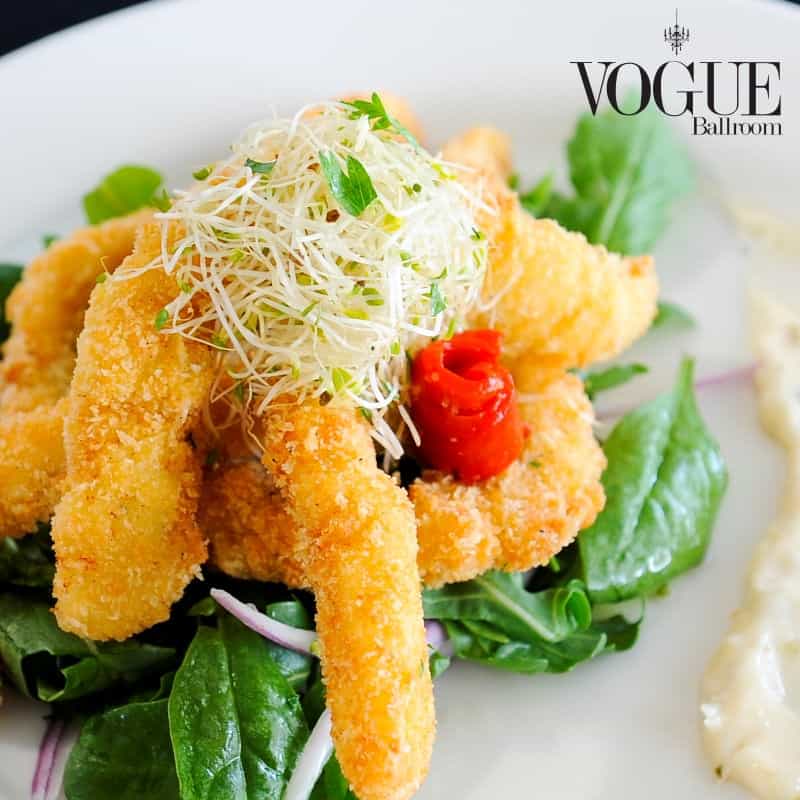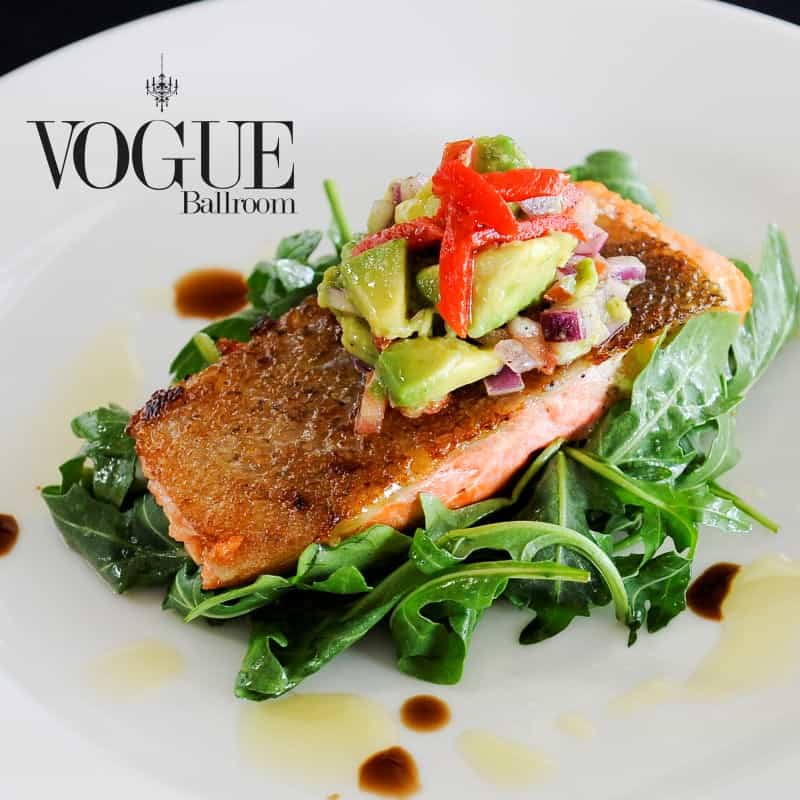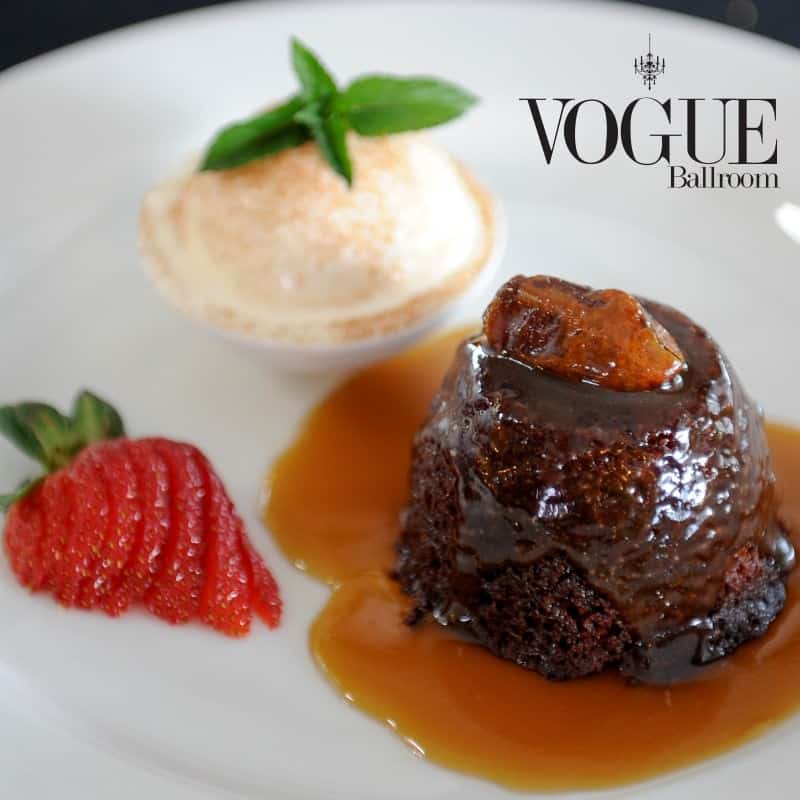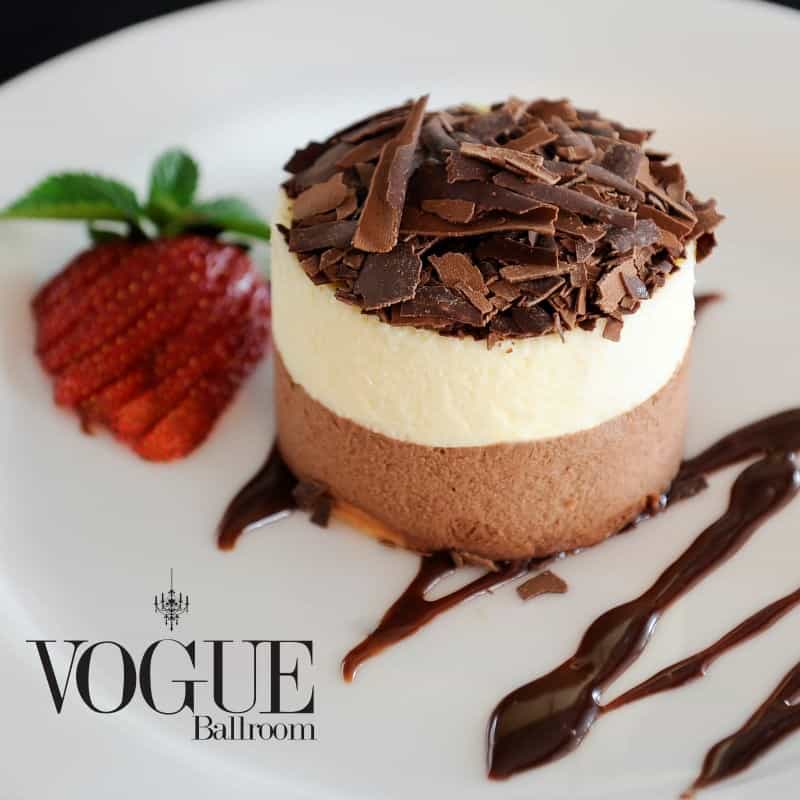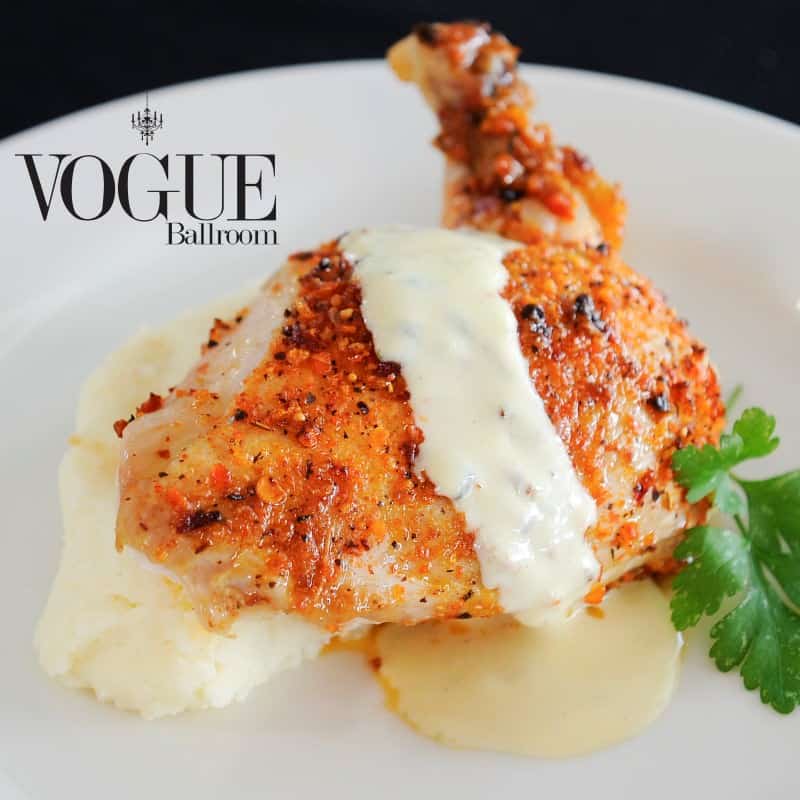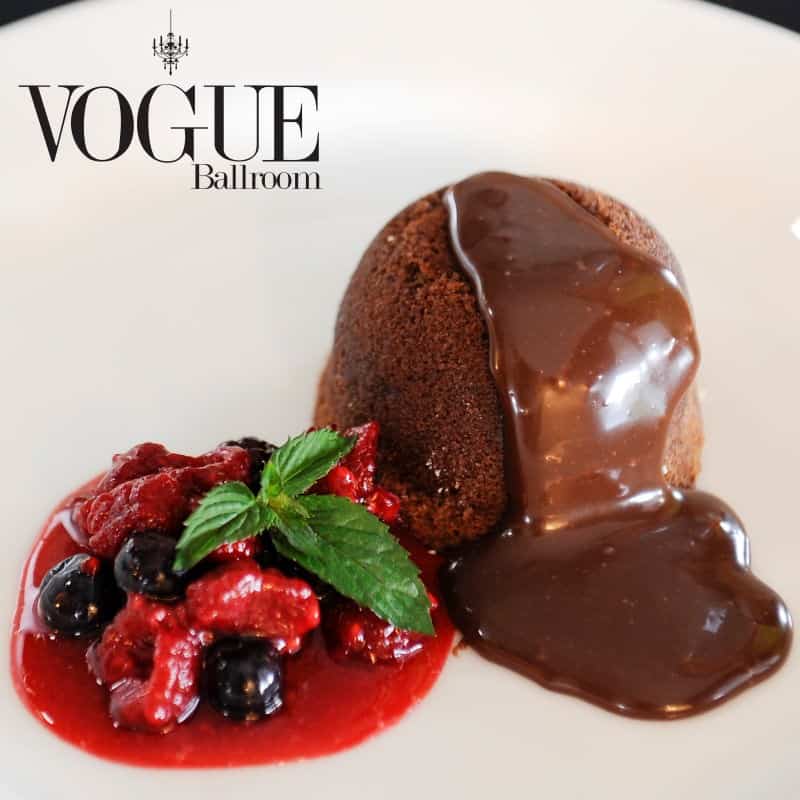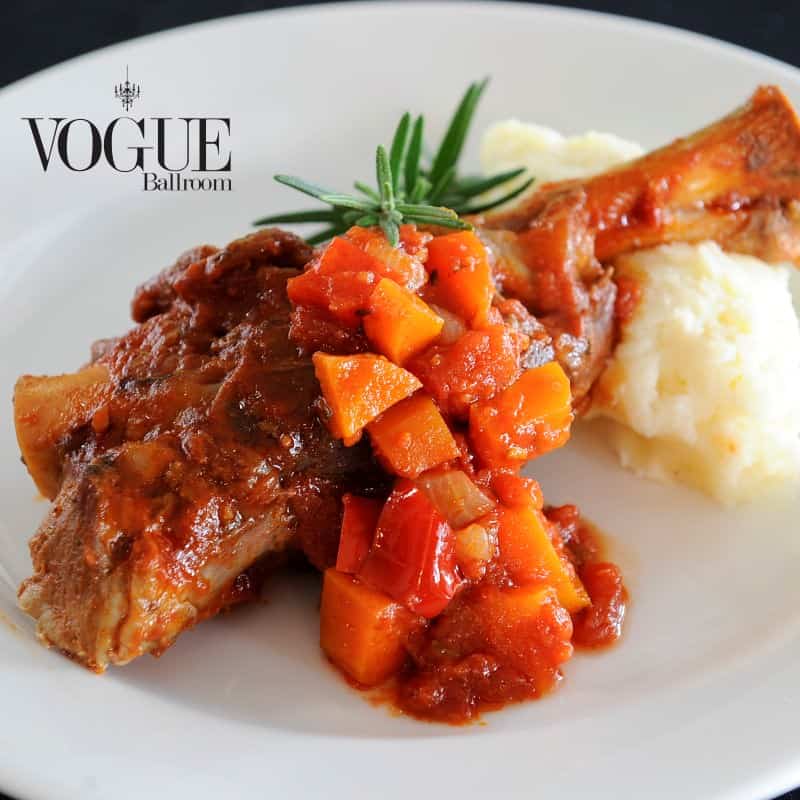 A professional events team in one of Melbourne's best receptions centres
Our executive international a-la-carte chef has decades of experience in world renowned kitchens and will create a mouth-watering menu that will suit your individual taste.
Our award winning managerial team boast working together for number years and have collaborated on hundreds of weddings, reflecting a flawless experience, ensuring all your worries and concerns about the big day are put to rest.
A banquet supervisor will oversee your reception and a senior waiter will be dedicated to look after the bridal party.
Book a function with us today!
If you would like to learn more about Melbourne's best, most unique function venue, or would like to book in a consultation time with one of our trusted team of event specialists, feel free to get in touch with the team at Vogue Ballroom.
Send us a message via events@vogueballroom.com.au, via our contact page or call us on
(03) 9802 2477 and one of our friendly team of staff will be delighted to get you started.
Vogue Ballroom – Melbourne's most opulent venue, perfect for any occasion.