Here at Vogue Ballroom, we get to enjoy an eclectic assortment of wedding cakes each and every week. There is one absolute certainty in life: no two cakes are the same. We have seen it all, from elaborate table centrepieces to bouquets made of sugar to wedding cakes that were taller than the happy couple. Some grooms choose for a modestly priced cake, while others go all out, depending on their financial situation. Looking for the Best Wedding Venue in Melbourne? Vogue Ballroom is Melbourne's Iconic wedding venue place. 
Some of the most interesting and visually stunning cakes we've ever had the honour of serving are as follows:
The Wedding Of Sofia & Edress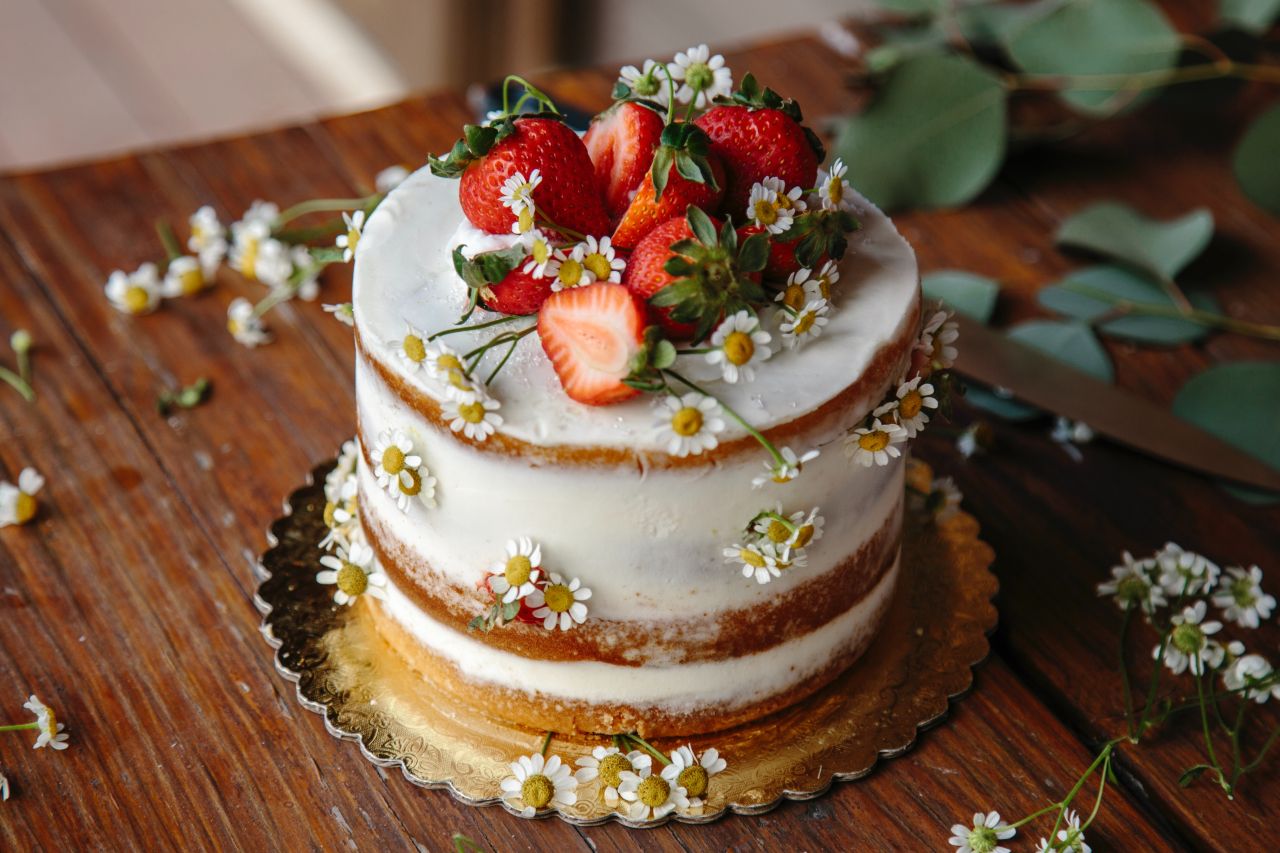 The magnificent base and glossy white colouring of this cake are just as impressive as its height and intricate floral design. White flowers are a classic complement to any cake since they stand out against the sweetness of the desert.
The Wedding Of Meelee And Hiep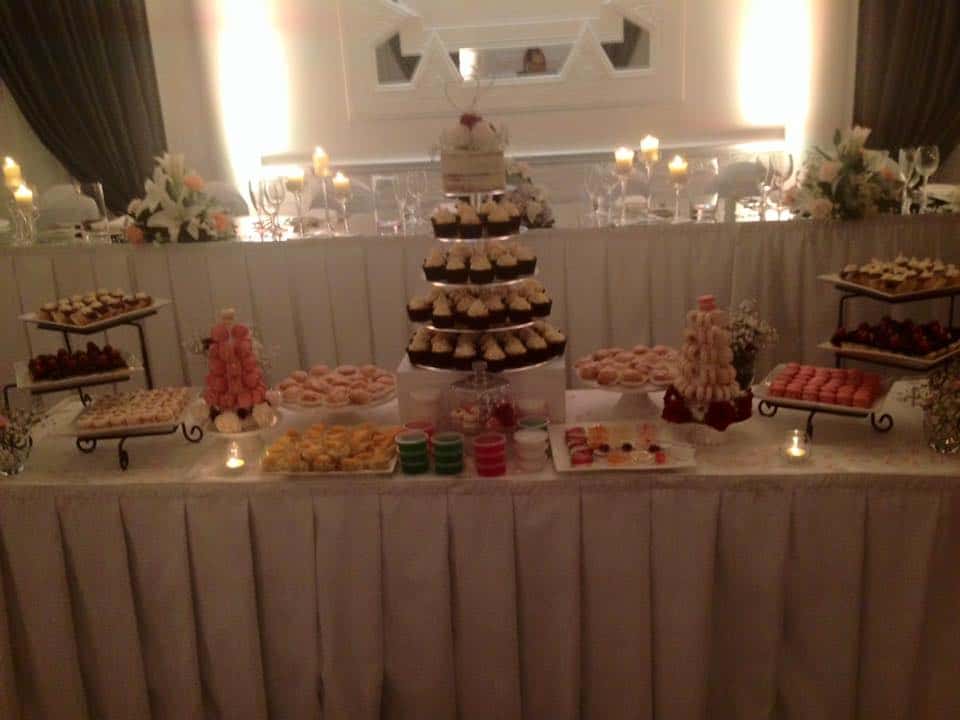 The extra work put into a dessert buffet is well worth it. Cupcakes fill this cake stand, which is topped with a little cake and a heart-shaped sugar decoration. Guests will be wonderfully impressed if you provide a selection of desserts.
The Wedding Of Katelyn And Raymond 
The red colour scheme and the couple's lighthearted side are both reflected in the basic but enjoyable design of their wedding cake. The stencilling and subtle diamond accents on the cake maintain its air of sophistication. Saying "I do" at Vogue Ballroom is an elegant and luxurious affair.
The Wedding Of Brigit & Jean 
It's clear that a lot of time and thought went into designing this cake, and I really appreciate how well it fits in with the overall aesthetic of the party. A stunning cake topper, including a crystal chandelier and a lovely stencil of the happy couple. Absolute perfection, and so Vogue!
The Wedding Of Connie & Dean
A magnificent three-tiered cake, presented on a shiny silver pedestal. Incorporating silver, black, and white into this cake was a brilliant idea, as those colours were strategically used in every detail.
The Wedding Of Rosie & Gareth
Amazing is the only word that comes to mind. This magnificent 6-tier cake took a lot of effort and time to make, but the results are worth it. The combination of flavours and textures is spot on, and the golden bling cake stand is the cherry on top.
The Wedding Of Kon & Georgia 
The cake lives up to its glittering motif in every way. This cake is wonderful since each layer has a different design, but the whole thing still looks impressive. The idea is brought full circle by the glittering silver overlay, which is itself a work of beauty.
The Wedding Of Suzie & Tim 
Floral accents are the icing on this cake's top. It features both fresh and sugar flowers and manages to work in the couple's gold motif via a thin diamante border. Moreover, a genuine traditional touch is incorporated by the intricate stencilling.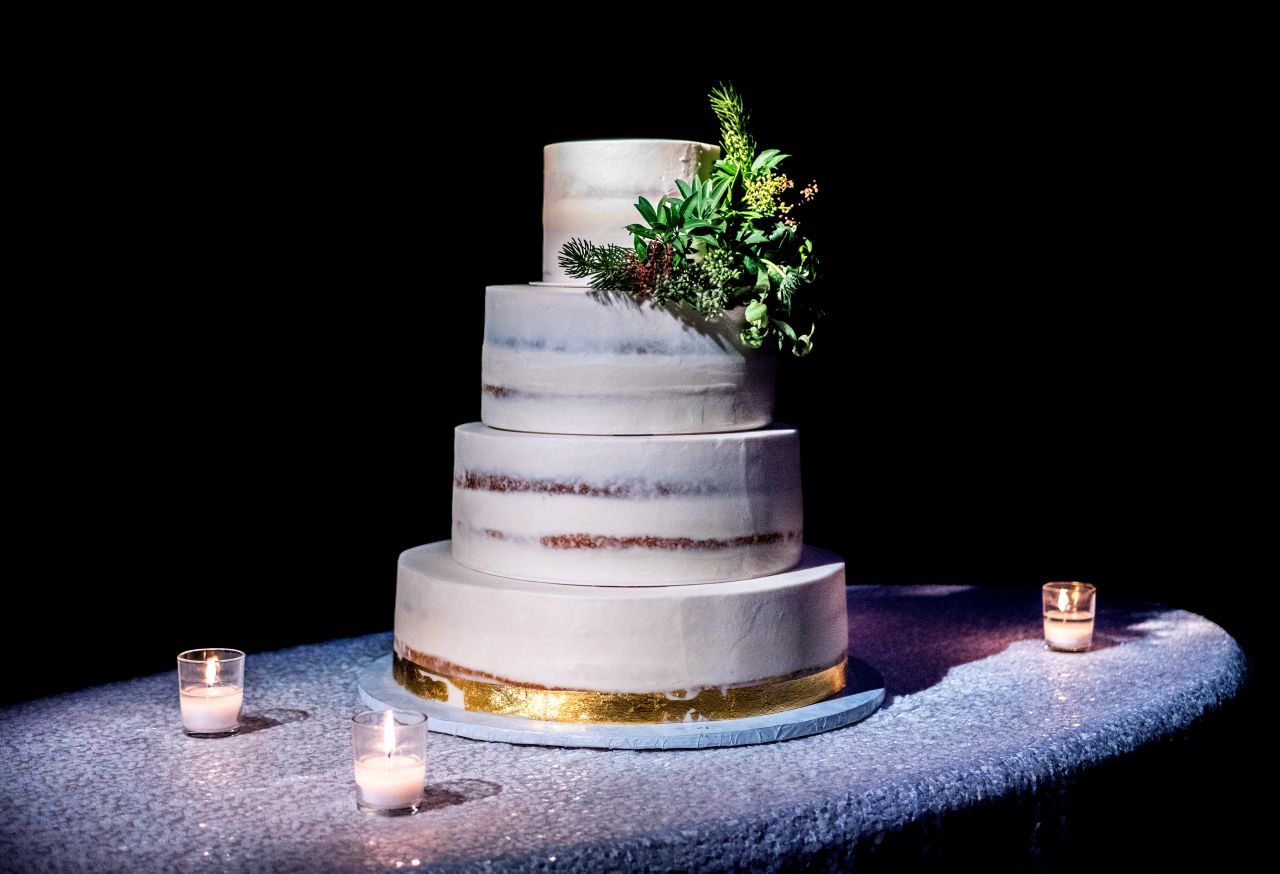 The Wedding Of Nhien & Cong
A seemingly modest three-tiered cake is actually overflowing with lavishness. The silver jewel accents on this cake show that careful thought was put into every detail. The underlying meaning of the cake may be seen in the perfectly centred flowers. When it comes to your special day, Vogue Ballroom has proven itself to be an iconic wedding reception venue and function centre in Melbourne.
Conclusion
The Vogue Ballroom has become a Melbourne institution as a wedding location. Depending on their budget, grooms may opt for a more affordable cake, while some may splurge. The following are examples of some of the most intriguing and aesthetically pleasing cakes we've ever had the pleasure of serving. In Melbourne, Australia, the Vogue Ballroom is a popular and well-known choice for wedding receptions and other special events. Vogue is widely regarded as one of the best wedding venues in the United States, making it the perfect choice for your big day.
Content Summary
Every week at Vogue Ballroom, we have a new variety of wedding cakes to try.

One thing can always be counted on in this world: no two cakes will ever be exactly same.

Everything from sugar flowers to wedding cakes that tower above the newlyweds is something we have seen before.

Depending on their budget, grooms may opt for a more affordable cake, while some may splurge.

Cakes traditionally pair well with white flowers because their starkness contrasts with the sugary treat.

Meelee and Hiep's Wedding A dessert buffet is a great way to show off your culinary skills and is worth the extra effort.

This stand is piled high with cupcakes and has a miniature cake and a sugar heart on top.

A dessert spread will amaze your guests tremendously.

Raymond and Katelyn's Wedding The simplicity and cheerfulness of the cake's design echo the wedding's primary colour, red, and the couple's playful personalities.

The cake's aura of refinement is sustained by the stencilling and the diamond decorations.

Vogue Ballroom is the perfect venue for a sophisticated and lavish wedding.

This cake is well designed; I can see that a lot of effort was put into it. It complements the theme of the celebration perfectly.

A beautiful crystal chandelier and stencil of the newlyweds stood atop the cake.

An Account Of Connie And Dean's Wedding

A stunning three-tiered cake set upon a podium of polished silver.

The incorporation of silver, black, and white into this cake was a stroke of brilliance, since those colours were utilised ingeniously in every facet.

The only word that comes to me is "amazing."

It took a lot of work and dedication, but the beautiful 6-tier cake is well worth the trouble.

The cake tastes and feels just right, and the shiny gold stand is the icing on the cake.

This Is The Wedding Of Kon And Georgia To a T, this cake is as dazzling as its theme suggests.

This cake is great since each individual layer is uniquely decorated, yet the overall effect is one of stunning complexity.

The beautiful silver overlay completes the circle of the concept.

'Suzie and Tim's Wedding' The floral embellishments are the cherry on top.

It has both real and sugar flowers on it, with a tiny border of diamantes to match the couple's gold theme.

Additionally, the detailed stencilling adds a truly traditional feel.

Even a three-tier cake can hide an abundance of decadence.

It's clear that a lot of attention went into making this cake, right down to the silver jewel accents.

All eyes will be drawn to the perfectly centred flowers as they decipher the cake's hidden significance.

You can't go wrong with Vogue Ballroom, a Melbourne landmark that has served as countless brides and grooms' wedding reception venue and event centre.
Since most bakeries serve numerous customers at once, you shouldn't be surprised if your wedding cake isn't ready until three or four days before the big day. Naturally, the closer to the wedding date, the better, but if you want an intricate design that takes more than a day to accomplish, planning for a few days shouldn't affect the taste or aesthetic.
Prices can skyrocket when fancy ingredients like fondant or marzipan are used to decorate a cake. If you're on a tight budget, ask your baker about fresh cream or a naked cake, which are both delicious and affordable options.
Finding a baker that can make the wedding cake you've always imagined is essential if you're the type who likes things done their way and wants to express your individuality. Finding a baker who can successfully recreate your specified design and flavour profile is not hard. Your wedding is your big day, so splurge if you want!
Upon request, most bakers will provide a taste test of the finished product before the wedding, though this is more frequent once the cake maker has been booked. If the provider provides a sample before you book with them, they will likely charge you a price; however, this amount may be credited towards your total if you decide to go through with the booking.
The price may already reflect the cost of the top tier, depending on the baker. If you want a tiered cake, you should ask the baker how much extra it will cost. Many couples keep the top tier of their wedding cake for their first anniversary, and at our favourite bakeries, they give it to you for free.