Many things go into planning a simple wedding. You'll need to consider the venue, flowers, catering, music selection, and more. 
This blog post will outline some of these necessary steps for you. We hope this will be helpful in your journey as well as make it easier for everyone else involved with your special day!
Planning a wedding can feel pretty overwhelming at times. 
While couples often hire a professional to help manage their wedding plans, there are plenty of reasons why they might also opt to take on the majority of the responsibilities on their own too. 
Maybe you're working with a tight wedding planning budget, or perhaps you simply love all of the DIY possibilities—in any case, it's a lot of extra details, but it is possible to plan the wedding of your dreams on your own.
The organisation is key to keeping everything on track when you're faced with decisions, lists, deadlines, and everyday life to deal with. 
The first step is making sure to give yourself plenty of time for wedding planning. A longer timeline is your friend here—aim for around a year, if possible. 
And don't forget to involve your significant other in this step, as well. Your wedding should represent both of you, together as a couple.
So, where to begin? We've got you covered. Just remember to keep one essential thing in mind: Try to have some fun! This is your wedding, after all.
Catering your own wedding? Let us put you in touch with the Top Melbourne Wedding Caterers.
Don't get too hung up on the tiny details and focus on what's truly important: celebrating the love the two of you share and getting married, all while surrounded by your friends and family.
Here are our top tips for how to plan your wedding, from getting organised to traversing the legal framework of a vendor contract to maintaining your mental sanity.
What Are The Steps To Planning A Wedding?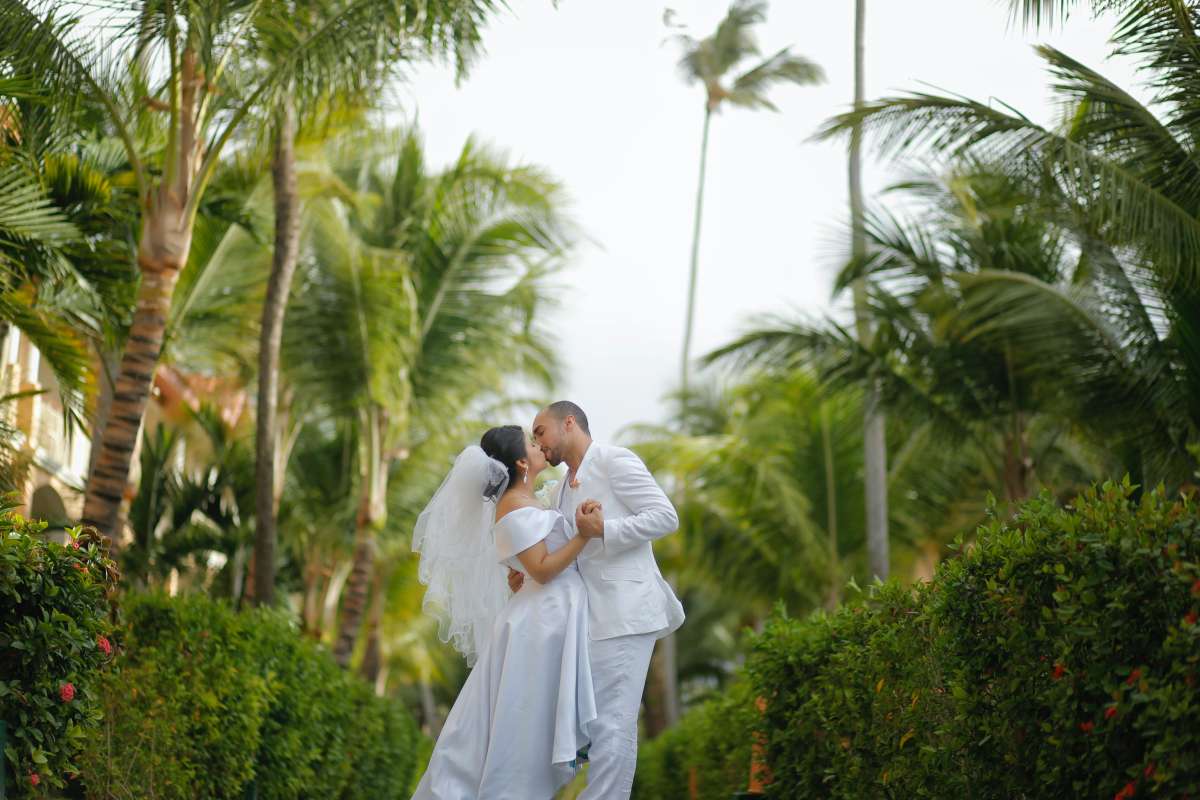 When it comes to planning a wedding, it's a good idea to follow a checklist—and tackle the listed steps in order. 
There's a method to the madness here, and sticking to a wedding planning checklist will ensure a smooth and relatively stress-free process. 
For example, there's a reason why you should set a date and book your venue before choosing your attire—to make sure your look is comfortable for your event's setting and season. 
And that's just one example of why following the steps to planning a wedding is so important; you'll find many more in the list below.
If you're someone who finds a wedding checklist a bit overwhelming, here's a list of the basic steps you'll need to complete to ensure your big day is a success. 
Of course, there are more tasks you may want to tackle, but we're just talking about the must-dos here. Ready to go into planning mode? Here's how to plan a wedding step by step.
Make Your Biggest Decisions First
A lot of people say you need to choose a venue first. But it's hard to do that without having a date in mind. 
Not to mention a budget. So many of these decisions are codependent that it would serve you best to tackle these choices first. 
As soon as you're ready to start seriously planning, you should pick your date, set your budget, and select a venue, all in relatively rapid succession. 
It might feel like a lot at once, but you'll be so glad you have these three essential tent poles established once it's time to build your dream wedding!
Set Your Wedding Budget—and Stick To It
Your wedding budget will be the driving factor for many of your wedding-related decisions, so this should be one of the first things you tackle. 
If any family members are contributing, chat with them about what they're comfortable spending. 
If you're footing the bill yourself, it's time to take a hard look at your finances. 
Be prepared for a reality check when it comes to budget for your wedding day, as many couples don't realise the full scope of costs involved. However, once you've got that magic number, stick to it!
Construct A List Of Wedding Day Priorities
Sit down with your partner and determine what the three most important aspects of your wedding will be. 
Is it the venue or a specific wedding date? Locking in a particular wedding photographer or live band? 
Prioritise those details and be willing to compromise on the rest. This will help you stay within your budget and help you focus your efforts on what counts.
Determine Your Bridal Style
Find a few resources of bridal inspiration you like best—Pinterest, Instagram, magazines, trusty bridal sites—and start researching. 
Having a good sense of the type of wedding style you want helps immensely once you start meeting with potential vendors. 
Don't overwhelm yourself with all the wedding inspiration that's out there. 
Creating one or more Pinterest boards—or even a visual collage on a cork or poster board—will help you to figure out what sort of look and feel you want and keep you aligned with your larger vision.
Once you've nailed down the big decisions, you can start getting more granular (think guest list, attire, flowers, etc.). 
But you don't need to waste your time with a one-size-fits-all to-do list. Instead, the order in with your partner, outline your vision and priorities, then use our customised checklist tool to create your personalised plan of attack. 
You'll get a clear vision of the following steps, and you won't waste any time on irrelevant details. The biggest perk of all is that since the two of you have created your personalised checklist together, you'll have to make mutually agreed-upon decisions for the ceremony and reception. (So no one can go back and call out that panoramic photo booth.)
Get Organised
You can use checklists, spreadsheets, Word, Excel, Google Docs—anything, really—as long as you can gather all your thoughts, budgets, numbers, etc., in one place. 
There are also some great online tools and apps out there that can keep you organised. Need help planning your wedding? Check out our list of Wedding Event Planners here.
Involve Your Significant Other
Don't feel like you're in this wedding planning process alone. 
Consult with your partner along the way; their opinion is bound to be invaluable, and—even if they're only involved in some aspects—it makes wedding planning that much more fun when you can make decisions together. 
Working towards a common goal furthers you and your partner and helps you grow as a couple with every issue you tackle as a team.
Think About Dates (And Seasons)
Choose a few ideal dates for your wedding and try to be flexible, if possible, so you're not constrained when attempting to book the wedding venue and vendors. 
Consider external factors like how popular those dates might be for other to-be-weds (making availability scarce and prices higher) if the dates would be difficult for your guests to attend and the price differences of venues and vendors between seasons.
Select A Theme
Whether it's specific wedding colours, seasonal or style inspiration, or an actual theme (like the Roaring Twenties or Festival Chic, for example), sometimes it's helpful to choose a concept to design your wedding around. 
Once you have an aesthetic in mind, it's easier to make design decisions, and generally, everything looks more cohesive.
Consider Having An "On-site" Wedding
In wedding lingo, an "off-site" wedding is where the venue doesn't have a commercial kitchen and where you need to bring everything in—think places like a park, a public beach, or even an open field. 
In contrast, having an "on-site" wedding—somewhere like a hotel or restaurant—will significantly simplify the planning process as they'll likely have a range of catering offerings available, as well as access to the basics, including designated space, chairs and tables, and possibly even an on-site coordinator to assist you.
Start Working On Your Guest List
Making decisions about the guest list can be a complicated process and one that will depend largely on your venue and budget.
Sit down with your partner and critical family members to put together a wish list of wedding guests. 
Chances are, you'll need to make some cuts. You will also need to decide whether you're inviting children and who will be allotted a plus one.
Talk To Other Married Couples
Have you recently attended a wedding that you enjoyed? By all means, ask that couple for advice and insights. 
They probably have some expert tips and tricks that they learned along the way that they'd be more than happy to share with you. 
Sometimes, friends and family are the best resources.
Research Your Venue Options
Be sure to investigate prices, packages, and any restrictions (including minimum budget spend or guest count) from several different potential wedding and reception venues before you sign on the dotted line. 
Even if there's a venue and a package price that you like, still keep looking at different opinions. Ask around and see what other media are charging before agreeing on a price.
Only Book Vendors You're Comfortable With
When it comes to booking wedding vendors, it's essential to not rush into any decisions. 
Consider at least a few different options to make sure these critical wedding day partners understand your vision and can also work within your budget. 
Wedding vendors are the nuts and bolts to ensuring your day is ultra memorable and everything runs smoothly, so make sure they're a team of people that you vibe well with. 
They should have a good sense of your vision, and you should be able to trust them to execute it well.
Read Every Contract—closely.
Before you sign on any dotted lines, be sure to closely review every detail of any contracts you arrange with your wedding vendors.
This includes the date, location, times, deposits, additional fees, colours, quantities—everything has to be in the contract because if it isn't miswritten, you will not be protected if it's not executed correctly. 
Be wary of clauses that prevent you from reviewing the vendor after their service (red flag!), extreme cancellation policies, or if the terms seem one-sided. 
For example, a contract should outline what happens if either party cancels, not just the client. 
Carefully read any policies regarding changes in the scope of service, which means that rates could be revised if any significant changes are made. 
Such policies are standard practice in this industry, but you need to ensure that you know the terms. 
For example, if your contract requires catering for a guest list of 50 people, but you later decide to invite 100, you would be responsible for paying an increased rate. 
Similarly, a venue might require a minimum guest count, which can be problematic if the RSVP total is lower than the original estimate.
Narrow Down The Dates
You won't officially "set a date" until you book your venue. But, we recommend choosing a few potential wedding dates before you start looking at venues. 
First, think about the season in which you'd like to wed—and if a Saturday night wedding is a must (convenient, but potentially more expensive and competitive) or if you're open to a wedding on a different (perhaps less in-demand) day. 
Then, take a look at the calendar, considering work schedules, holidays, family conflicts, etc., and narrow things down to a few choice dates. 
Having some potential wedding dates in mind will be very helpful during the venue selection process.
Choose A Venue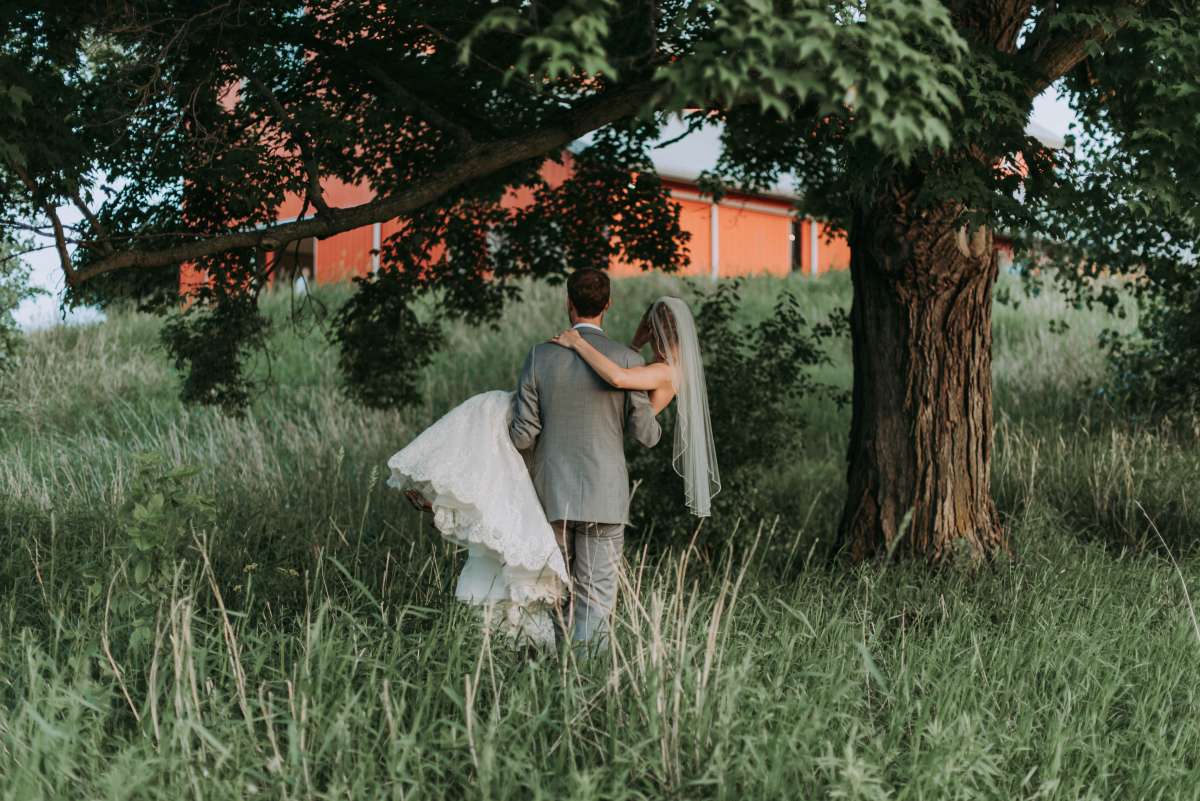 Now that you have a budget, an estimated guest count, and a few potential wedding dates in mind, you have all the information you need to book a wedding venue—one of the essential parts of our how to plan a wedding guide. 
Read online reviews of wedding venues near you, visit in person, and work with your partner to find your dream wedding location. 
Vogue Ballroom has proven itself to be an iconic wedding venue and function centre in Melbourne. Book today so you don't miss out.
Once you've thoroughly read your ceremony and reception venue's contract and signed on the dotted line, you've officially set a date for your wedding—and the real fun begins!
Note: Some couples hire a wedding planner before choosing a venue; others wait until afterwards—it all depends on the type of assistance you need.
Start Your Wedding Registry
Pretty much immediately after you announce your engagement, your loved ones will ask: "Where are you registered?" 
When thinking about planning your wedding step by step, it's a good idea to create your wedding registry relatively early on in the process. 
Your family members and friends may want to purchase engagement gifts—you can always make changes and additions to your registry later on. Use our wedding registry checklist to get started.
Create A Wedding Website (And Wedding Hashtag!)
Setting up a wedding website is the easiest way to keep your guests in the loop and one of the most critical steps to planning a wedding. 
Make sure to include all of the vital information about your big day on your website—date, location, travel information, room block details, and more. Now's also the time to create your wedding hashtag to use on social media leading up to your wedding day.
Choose Your Wedding Party Wisely
The friends and family you ask to join your wedding party are there for emotional and tactical support throughout the wedding planning process and on the big day. 
Consult with your partner to decide what size wedding party works best for the two of you—keeping in mind the expenses that come along with this particular responsibility. 
Consider who you want standing next to you during this monumental occasion and if they can perform the duties required of their position throughout the planning process.
Book Hotel Room Blocks
Whether having a destination wedding or a local celebration, chances are some guests will need a place to stay the night of the wedding.
It's a thoughtful gesture to consider this and set up a hotel block for them at one or several choice establishments. 
This will ensure all your wedding attendees are in the same general vicinity, and many hotels can even provide a discounted rate depending on the number of rooms requested.
Shop For Wedding Attire
Finding the perfect wedding dress is a process all its own. 
We recommend starting your search right after you pick your venue and complete the purchase nine months before the big day, as this will give you enough time for fittings and alterations. 
Shopping for wedding party ensembles should begin about seven to eight months before the wedding date, whereas groom and groomsmen attire can be scheduled around the five-month mark. 
Don't forget that you will also need outfits for any pre-wedding events like brunches, showers, and rehearsals.
Hire An Officiant
Finding the right officiant to preside over your weddings can be a deeply personal journey for couples. 
Whomever you choose will not only dictate the event but also usher you into your union, setting the tone for the rest of your lives together. 
If booking a clergy member or justice of the peace (rather than having a friend or family member officiate), it's important to thoroughly do your research, obtain reviews or recommendations, and ask the right questions like if personalisations are allowed, how disruptions would be handled, and if they are involved in getting a marriage license.
Add Some Personal Touches
Whether it's familial or cultural wedding customs that have a special meaning, or if there's a tradition that the two of you want to start for future generations, don't be afraid to incorporate some heartfelt, personal touches into your wedding day festivities. 
Remember, this is your day!
Organise Transportation
There are three categories of wedding transportation to take into consideration. 
Depending on the venue, you may require transportation for yourselves and the wedding party to the ceremony. 
You will need a getaway car to take yourself and your new spouse to the reception, while the wedding party takes the transportation above. 
Suppose your venue is a remote location, or you have guests attending from out of town. In that case, it is thoughtful to book group transportation to take them between the ceremony, reception, and their hotels (this is where those hotel blocks come in handy). 
For a personalised touch, get creative with types of transportation that speak to the surroundings.
Purchase Wedding Bands
Take a moment to enjoy what's left of your engagement and fiancé(e) status and go shopping for your wedding bands. 
If you haven't already, this would also be the time to ensure your engagement ring and add the wedding bands to the policy.
Make Final Tweaks
The final portion of wedding planning is the time when you have to buckle down and get through the minutiae. 
Now that your guest count is confirmed finalise any rental orders and catering updates, plus your signature cocktails.  
Go in for that final dress fitting and make sure it's exactly what you had envisioned. 
Put together your thank-you gifts and get those favours together. Send through a detailed shot list to your photographer so that this pro knows exactly what to anticipate.
One important tip: If you're overwhelmed, this period is a great time to call upon family members, friends, and your planner (if you've opted to hire one) to help you tackle all the remaining items on your wedding planning checklist. 
Set final expectations with the wedding party members, go through those seating arrangements, meet with your officiant (and make sure any premarital counselling is completed), and finesse any legal details like your marriage license, name change documents and more. 
It might feel like a lot, but you'll cherish this period after it's over.
Rehearse, Eat And Be Married
You made it! The days leading up to your wedding should be as stress-free as possible, so if you realise you forgot something at this point, let it go (especially if it's small). 
Your wedding will be yours, indeed, because you tackled the most significant decisions first. If something goes wrong during the wedding festivities, designate a point person in advance (a planner, a maid of honour or the best man) to suppress the stress.
More than anything else: have a great time. Make it a priority to be present with your partner and enjoy the wedding you've planned for you and your guests. It's the best gift you can give yourself.