Your venue is more than just a place to have your wedding. Choosing the right location plays a major role in the look and feel of your celebration—and can often account for up to half of your total wedding budget. If the thought of writing a large check is making you consider eloping, don't panic. There are plenty of budget-friendly wedding venues that don't sacrifice style and personality.
Choosing a less expensive venue will enable you to spend more of your budget on the things that matter most to you—whether that's food and beverage, design and decor, or photography.
Many people dream of a beautiful, unforgettable wedding, but not many long for the financial aftermath. The best solution is to take a serious look at all of the expenses involved with a wedding and find realistic, frugal ways to cut back on the expense without tinkering with the magic or the memories.
Wedding Budget Breakdown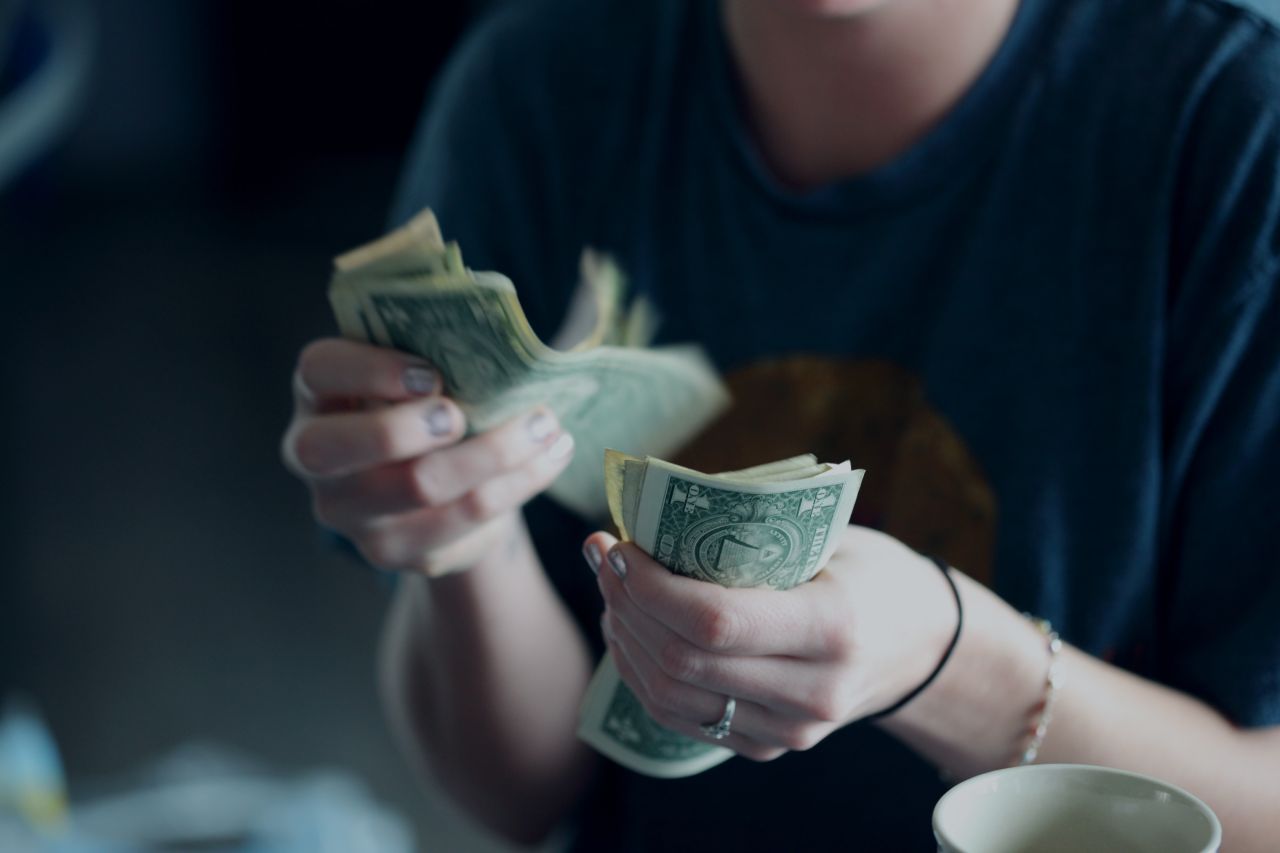 50%: Venue, Catering and Rental Costs
The biggest part of your wedding budget will go toward the big-ticket items, which covers the cost of renting out your venue space, hiring caterers for food, alcohol and rentals, such as tables, chairs and dinnerware. Some couples also include the price of their cake in this 50% chunk of their budget.
12%: Photography and Videography
When wedding budget planning, set aside at least 12% of your budget for the images and videos of your special day. After all, these are wedding keepsakes you'll treasure forever. In addition to paying for the final products, you'll need to cover the cost of the photographers and videographers' time.
9%: Attire, Hair and Makeup
Be sure to earmark at least 9% of your budget for your attire. Of course, this age should also include the dress and tuxedo rental cost, along with shoes and any accessories, such as jewellery or cufflinks. You will want to lump in the cost of your hair and makeup, too.
Check out our ultimate list of Wedding Hair and Makeup Artists to make you into the princess that you are.
9%: Decor
Allocate 8% for your ceremony and reception decor. This includes bouquets, flower arrangements, special lighting and decorations.
7%: Entertainment
Whether you're looking into hiring a live band or DJ, the price of hiring these professionals can vary. Do your research in advance to know exactly how much money to put aside for this portion of the wedding. When crunching numbers, we suggest putting 7% of your budget toward the music.
3%: Wedding Planner
A wedding planner can make all the difference when it comes to planning your special day. After all, you can rest easy that your celebration will go off without a hitch when you have professional taking care of all the details. Save 3% of your total budget to cover the cost of a wedding planner.
2%: Stationery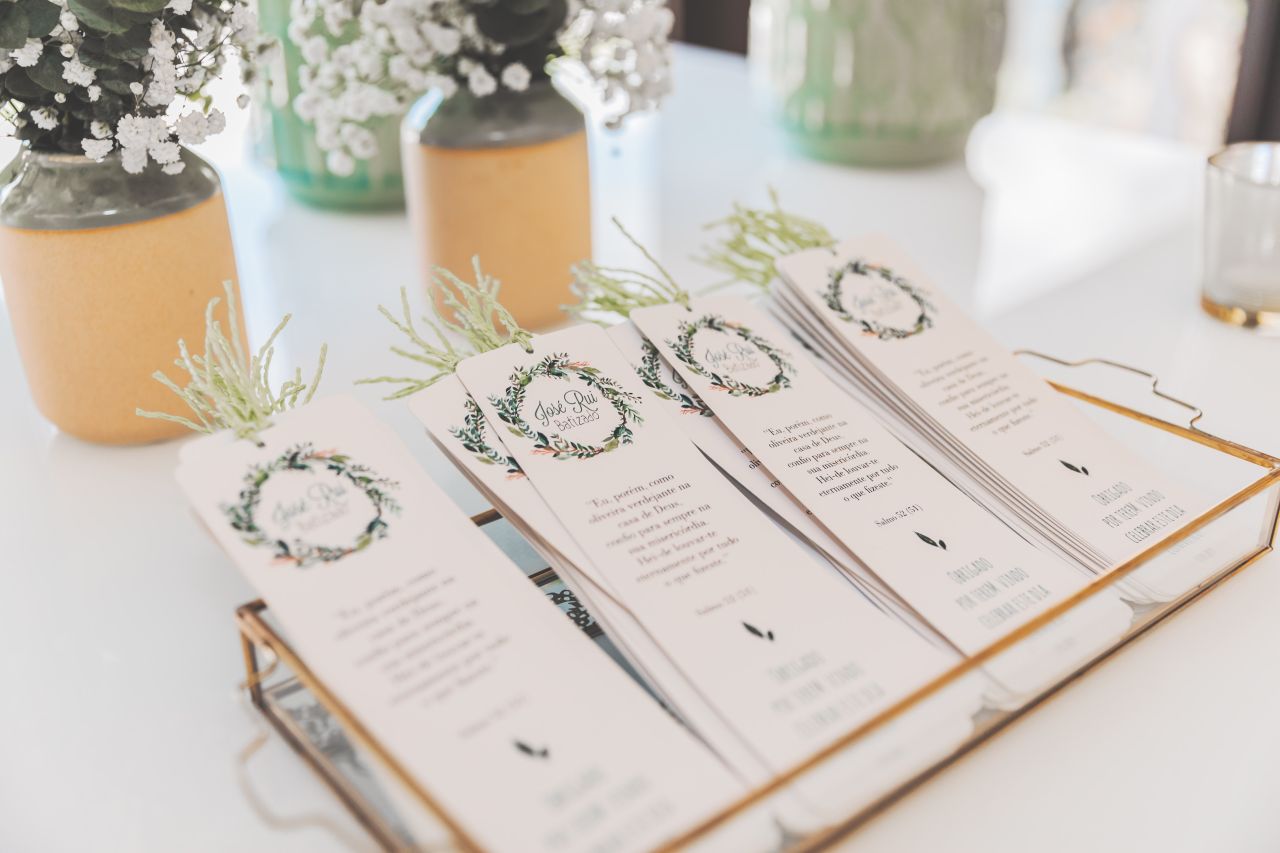 Your wedding stationery is a very important detail of your wedding. Just think, your save-the-date cards and formal invitations are the first glimpses of your wedding that your guest will receive. This stationery budget will also cover your ceremony programs, menus, thank-you cards and more—Reserve 2% of your budget for your wedding stationery.
2%: Officiant
If you're hiring an officiant to legally marry you, allocate 2% of your budget to cover these costs.
2%: Transportation
Many couples like to hire transportation to ensure their guests get to the right venue at the right time. This may involve hiring a bus or shuttle to run to and from the hotels. Others like to hire a limo for the wedding party or an elaborate getaway car after the ceremony. Set aside at least 2% of your wedding budget for transportation.
2%: Wedding Bands
One of you may already have a sparkling engagement ring on your finger, but don't forget about the wedding bands. These are the rings you will both wear for the rest of your lives, so save around 2% of your allocated budget for them.  
Searching for the ultimate Wedding Bands in Melbourne? Look no further, Vogue Ballroom has you covered.
2%: Goodies for Guests
The last piece of your wedding budget breakdown includes the cost of party favours and gifts for those who made your day extra special. Many couples like to provide their guests with a parting gift to remember their wedding by. It's a small gesture that will go a long way.
Tips to Have a Beautiful Wedding on a Budget
Trim Your Wedding Guest List
Each time you add a name to your invitation list, you're increasing your budget significantly. It's not just the catering costs, but also the extra centrepieces, favours, rentals, etc. Don't invite anyone you haven't talked to in five years. Don't feel obligated to let single people bring a date. Avoid feeling pressured to invite all your work colleagues. And don't let your friends bring their children. You can also decide to eliminate categories like "relatives more distant than first cousins" or "friends from volunteer work." By not inviting anyone from that group, you'll help avoid hurt feelings.
Save Postage on Your Wedding Invitations
Forgo the inner envelope and blotter paper, which are leftover relics from times when ink needed time to dry and people wanted a new envelope. Rather than having a reply card, ask guests to reply online or by telephone. Not only will you save money on the printer bill, but it should also reduce your postage expense.
Shop Sample Sales and the Internet for Cheap Wedding Dresses
If you wear a size six, eight, or 10, check out sample sales, which generally happen once a year. It's a great opportunity to get a designer dress at rock-bottom prices. You can also look on eBay, Craigslist and other websites for deals on used wedding dresses. Remember that cleaning the delicate fabric of a wedding dress may cost up to $250, so avoid the cheap dress with the filthy hem. And many towns have a shop where you can rent a wedding dress, saving you hundreds and hundreds of dollars.
Change the Day of the Week
Have your wedding on a weeknight or a Sunday. There is less demand for these dates, so vendors will often be willing to give you a better rate. Check with your wedding venue to see whether they schedule at such times. While you may worry that some guests can't make it, consider that many of them would have plans for any given Saturday as well. It may take a little more coordination for people travelling, but it's just as likely they would have had to take a day or two off from work to come to a Saturday wedding anyway.
Save Money on Church Decorations
For religious weddings, consider having your wedding near a major holiday. The church will already be decorated, saving you lots of money on flowers. On other days, look for simplicity. A candlelit ceremony can be romantic, gorgeous, and inexpensive.
Learn to Ask for Help to Save Money
If you want to have a cheap wedding, pool your friends' and family's resources. Think of musicians you know, well-spoken friends who could be your officiant, and crafty people who can help you assemble things. They will generally be honoured to be a special part of your big day. Also, look for money-saving tips everywhere. Check websites and ask friends and family members what they did to save money on their big day.
Get Crafty and Do It Yourself
It can be fun to make parts of your wedding DIY. Throw a "pitch-in party," where you ask your friends to be a special part of your wedding by helping you assemble favours and make invitations, centrepieces, and other homemade inexpensive touches. Be sure to put out delicious snacks and have inspiring tunes on the stereo so that your friends feel like they're at a party, not just part of an assembly line.
Look for Cheap Wedding Food and Drink
Be honest with your caterer about your need to save money. Ask them which are the least expensive entrees and whether a buffet is cheaper than a seated dinner. See if they'll let you provide your own liquor or serve only wine, and beer will be cheaper than a full bar. Also, consider only having the bar open during your cocktail hour, then serving an inexpensive wine with dinner. Especially if you and your fiance don't drink, consider having a dry wedding.
Consider Cheap Wedding Invitations
Don't go for engraving—regular printed invites work just as well. There are a variety of cheap wedding invitations available on the internet. For a casual wedding, consider printing your own invites from your home computer. Stationery stores now sell printed paper meant to use in a home printer as cheap wedding invitations.
Not sure how you want your wedding stationery to look? Check out our list of 28 Wedding Invitation Ideas to help you choose.
Remember, the lowest-cost venues are free
If you have access to a suitable backyard (your own or a friend or family member's), consider holding both the ceremony and the reception there. Tent, chair, and table rentals are low-cost options for a beautiful backyard wedding.
Get married at town hall, followed by dinner at a restaurant
For this option, that wedding guest list is going to have to go micro-sized. Invite a witness and a handful of people to the brief ceremony at town hall. If you are marrying in a large city, you'll often be waiting in line with other soonlyweds, and it can be a uniquely joyful communal experience.
After the ceremony, everyone heads to a nearby affordable restaurant for a celebratory meal together. You'll probably want to make a reservation and think about bringing a cake.
Explore wedding venues within your budget
There are many low-cost venues of all varieties available. You can find the right location for your wedding, whether your theme is rustic, elegant, modern, or ultra-casual. Here, budget filters on the Wedding Spot help fine-tune your search to venues within your price range.
Choose a vacation rental in your area
If you live near a popular vacation spot, you can rent a lovely home for your wedding in the offseason. This option comes pre-loaded with outdoor space plus indoor space and restrooms for guest comfort. Be clear with the owner that you plan to have a small wedding there.
Commit to an affordable wedding and clarify your priorities
You've said 'yes to each other. Now it's time to commit to an affordable wedding. Set aside a time to discuss what you will use the money for later. This is a much-needed conversation to have anyway; it helps you prioritise and understand what truly matters to each of you.
Decide together whether you are using the saved money to pay down student loan debt or simply avoid accruing debt. Perhaps you will put it towards a nest egg to buy a house or put it towards your kid's college fund. Maybe you both like the idea of a long, multi-country European vacation more than an extravagant party.
The two of you will soon face countless decisions on saving and spending: There are a lot of ways to spend money on a wedding and a lot of ways to reduce costs. Establish a "guiding star" to help you keep things thrifty through the planning process.
If one or both of you are feeling a little sad about not having the budget for a bigger wedding, remind yourself of the research that finds couples with costly weddings have a higher divorce rate.
Do it yourself whenever possible.
You and your fiancé can save big money by doing things yourselves, but a word to the wise: Only DIY when you know the outcome will be worth the effort. And give yourself plenty of time to complete any DIY projects. You don't want to be up until 3 a.m. the day of your wedding frosting cupcakes or putting together table centrepieces.
Pretty wedding invitations are nice, but do you really want to spend $800 on something that's ultimately going to wind up in the trash? Save money by making your wedding invitations. All you need is a good home printer and an invitation kit from a stationery shop or an office supply store.
Don't forget the DIY online route! Sites like Moo.com offer fairly inexpensive wedding invitations you can create and order online. You can even use a free design website like Canva.com to cut back on the cost even more. It may not be as fancy as a gold leaf or an invitation printed on a keepsake tea towel, but it will be way less expensive.
Instead of hiring a caterer, take care of the food preparation yourselves! Join forces with your families to draft a menu and buy food and supplies at a wholesale store. Make bouquets and table centrepieces using supplies purchased from a dollar store or a wholesale florist. You can even clip flowers from your own backyard.
Knowing all the costs upfront will guarantee that your budget can cover it all. Research potential hidden fees that can add up over time. Below, we share these common extra costs to keep in mind:
Overtime: If the party's hopping, those extra 45 minutes may whiz by, but you'll probably pay dearly in overtime costs for everyone from the photographer to the venue manager. If you suspect the wedding may go long, work overtime costs into your budget—if you don't use it, it'll be a nice surprise chunk of cash.
Service fees: The "service charge" is additional fee venues charge to cover their own cost of hiring servers, coat checkers, and bathroom and parking attendants, which typically amounts to 20%-25%of the event's total food and drink fee.
"Free" trials: A florist's demo may be gratis the first time, but if you make repeated changes, you risk being billed. And you'll want to factor in your hair trial with your stylist into your overall hair budget.
Extra decorations: Things like stamps for the RSVP cards, ribbons for the favours and marriage license fees seem so small that you can shrug them off, but like any costs, they add up. Going "just over budget" in a couple of different categories with a vague plan of making it up somewhere else can push you past your limit.
Gratuities and tips: From the sexton who cleans the church to the hotel steward who delivers your welcome bags, even conservative tipping can add hundreds to your wedding cost. Make sure to account for these costs in your initial budget. You should also set aside at least $800 for gratuities (the additional amount given to your vendors for their hard work). As with a waiter or your hairdresser, tips are generally expected unless you're unhappy with the service.
Hopefully, you will save a lot of money on your wedding using the above tips, but regardless, you will be spending some money on each and every one of your guests. They will want to spend money on you, too, to show their appreciation for being invited to your wedding and to show their support and happiness for your marriage. Make sure you create the perfect wedding registry so that there is an absolute guarantee that they will buy you a gift that you truly love.
And above all, remember, the amount of money you spend on your wedding day is not a direct correlation to how wonderful it will be. You can have a beautiful, memorable day for far less than the average $20,000.