The day your sister stands by you as you say "I do" is a day that will forever be engraved in your memory. So why should she be the maid of honour? 
Maids are typically considered to have an important role, often coveted and sought after and has been there for you through thick and thin.
You can't deny the extraordinary euphoria of a wedding. And if you're the bride, you'll experience an entirely different roller coaster of emotions you can't truly fathom until you walk down the aisle.
Like every other major milestone in your life, your sister is right by your side through it all, as she should be.
Needless to say, if you have a great relationship with your sister, picking her as your maid of honour is a no-brainer.
It's like your parents handed you the deluxe package when they had your sister. 
Let Vogue Ballroom Wedding Venue help you create the most magical day of your life.
She has always put on any hat needed of her at the time, like being a fantastic friend, confidant, and protector. And now, she'll put on another one as your maid of honour and slay it.
Reasons Why Your Sister Makes the Best Maid of honour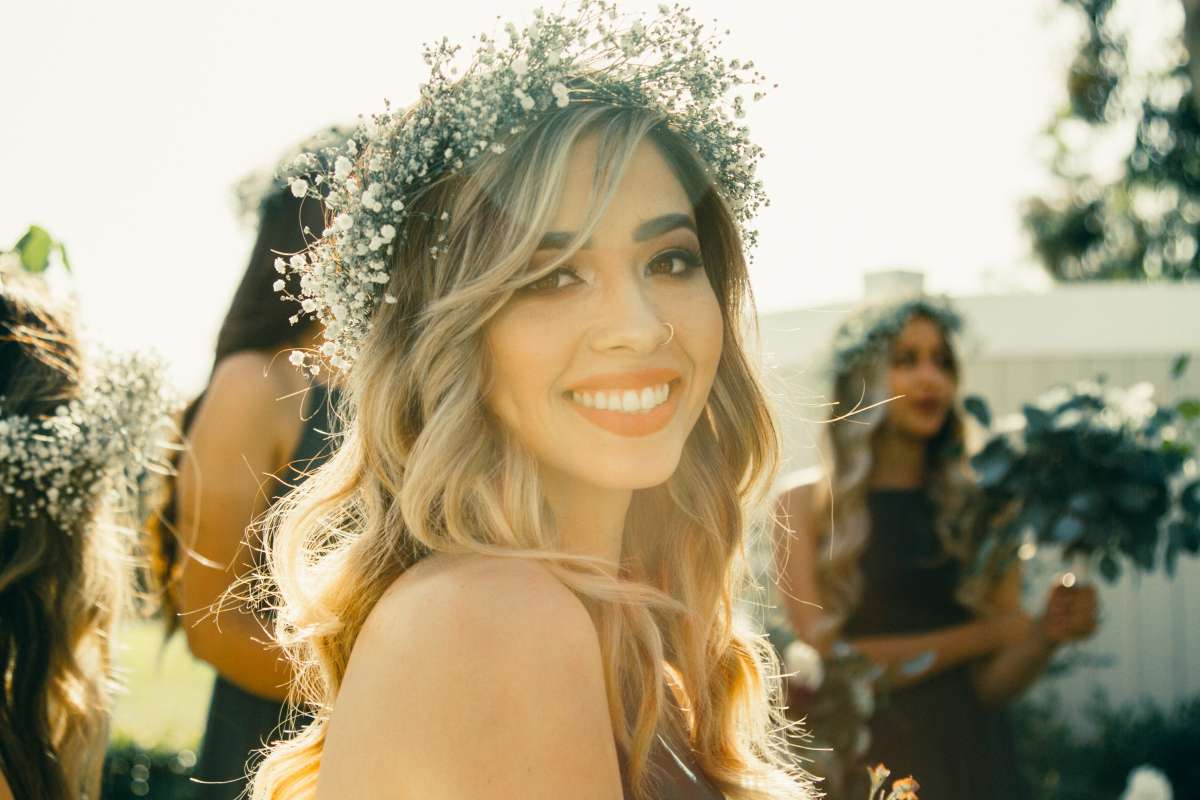 There are more than enough reasons why your sister would be the greatest maid of honour you could imagine.
She Knows You Better Than Anyone
There's nothing more overwhelming than getting suggestions from people who know nothing about your taste, style, etc.
Because your sister has been there for everything (and I mean, everything), she will undoubtedly alleviate any unnecessary stress and baggage.
Her Speech Will Be Legendary
Grab the tissues because your sister's speech may start as comedic but will include those things you don't necessarily say daily, like how much you care about each other.
She Won't Let Anyone Ruin Your Day.
Remember that protector quality? Your sister will immediately become that 7-foot bouncer at a club door to make sure nothing and no one can potentially ruin your day.
That will not only be comforting as hell, but it's one less thing you have to worry about. She has you covered, like always.
She Will Plan the Best Bachelorette Party
Think of all of the rough times you've had with your sister and bundle it into one night. That is how epic your bachelorette party will be.
Your sis will bank on the idea she knows what you like to do and will amplify the night.
She'll Genuinely Help You With the Tough Stuff.
Wedding planning is stressful.
Not sure how to seat relatives who have beef? Afraid to tell people they aren't invited? Your sister has no problem taking on some of this weight.
You both have been there for each other during tough times, and this is no different.
She'll Keep the Bridesmaids in Order.
With your sister as your maid of honour, you know she will, without a doubt, keep the bridesmaids coordinated to fulfil whatever you envision for your wedding. 
Besides, think about how good she is at telling you what to do.
Having your sister as your maid of honour will not only make your wedding that much more memorable but will strengthen the bond you two have.
Your Bridesmaids Can't Be Upset With Your Decision.
Back to that original question — how do I choose my maid of honour? And, more specifically, how do you choose your maid of honour without hurting anyone's feelings? 
Easy — pick your sister. Brides might get the rep of being self-absorbed bridezillas. Still, in actuality, the real reason we're so crazed is that we're worried about offending EVERYONE — our future mother-in-law, our mom, our wedding planner, and, of course, our bridesmaids. 
Picking your sister as your maid of honour disqualifies the other bridesmaids from being ticked off or jealous that you didn't select one of them for that coveted top spot. 
Okay, so they might still be a tiny bit sad that they won't be standing immediately next to you on your big day, but they know deep down that they just can't argue with siblinghood.
She Knows How to Handle Your Parents…
Those with overbearing moms (ain't that all of us, though?) need a buffer between themselves and the MOB. 
Think about it this way — your best friend of 10 years might be able to break it to you that "no, girl, you can't pull off a flower crown", but when it comes to telling your mom, "no, Judy, the bridesmaids should not all wear purple bridesmaids dresses just because that was the colour your bridal party wore 40 years ago" her fortitude might falter a bit. 
On the other hand, your sister grew up in just the same house with the same mom and dad. 
She knows when and how to push back and what battles, not even to try to fight. But, most importantly, she's able to do this on your behalf — so you don't have to deal with the minor parental mishaps.
...and How to Handle You
Even more crucial than handling the dad - or momzilla, your sister can handle the bridezilla. She knows what's going to make you upset and how to break the bad news to you. 
So maybe your beachside rehearsal dinner venue got nixed last minute because of crazy high wind speeds. So now your wedding party is going to be stuck in a windowless conference room for the evening (true story) — your sister will be by your side with two glasses of rose saying, "Screw it, it's all about tomorrow anyway, baby girl."
She's Already up on All the Family Drama
You don't have to explain to her the deep-rooted divide between your family from this and your family from that — she already knows it, lives it, and, best of all, can manage it far and away from your bridal sensibilities.
You Can Be Honest With Her
With a sister as your maid of honour, you're able to be completely honest with her — which is such a relief because, trust me, wedding planning is just walking on a bunch of eggshells with your other family (and soon-to-be family) members. 
It will be refreshing to be upfront and honest with your sister about your bachelorette party preferences, bridesmaid dresses, and more. In contrast, you might have felt like I had to tip-toe around her feelings with a friend as my MOH.
She Has a Lifetime's Worth of Memories to Include in Her Moh Speech
Those shared bath time days? Check. That time you wore the same red swimsuit for two straight weeks at sleep away camp? Check. Your actual first impression of your spouse? Check. Check. Check. 
Your sister knows you through and through, and you better believe that those amazingly embarrassing moments are making it into her maid of honour speech, whether you like it or not. But really, you know it's going to be the best speech ever.
Does My Sister Have to Be My Maid of honour?
There's no rule stating you absolutely must make your sister your maid of honour—or even include her in your bridal party at all. 
Of course, leaving her out does run the risk of causing a rift, so if you and your sister are on good terms (or some semblance thereof), making her, a bridesmaid is highly recommended. But does she have to get the MOH title if you have another, a closer friend in mind? 
No. The role of MOH is a big one (and comes with a lot of responsibility and one-on-one time with the bride!), so if you think a friend would be better suited, by all means, give her the title. Just be prepared to honour your sister in some way, too.
Maid of honour Alternatives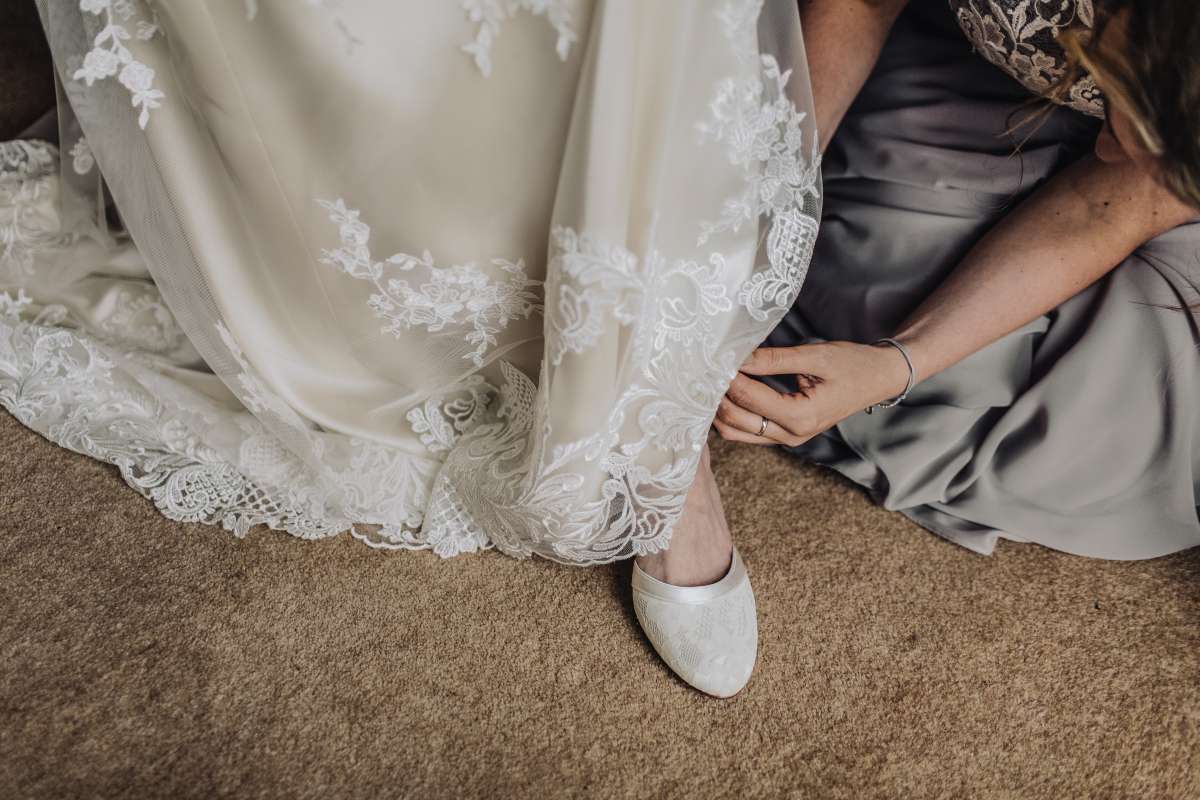 For a sister who isn't the maid of honour, we love the idea of tapping her to fill another important role. 
Ask her to do a reading during the ceremony or carry the rings in place of the best man. 
If she is a mother or is excellent with kids, invite her to escort your flower girls and ring bearers to the altar (especially if they need a little convincing!) or to be the one who walks your furry, four-legged attendant down the aisle.
We have the ultimate list of Melbourne Hens Ideas for you to choose from. From traditional to creative to sophisticated, we have you covered. 
How to Choose Between Sisters
Trying to choose between two sisters? You can tap both to be co-Maids of honour, divvying up the responsibilities to fit their strengths. 
Or, you can make one MOH and give the other one of the unique roles above. 
The latter is a particularly great option if one of your sisters is under 21 (which means she won't necessarily be able to plan or attend your bachelorette party). 
It acknowledges that she's important to you but also takes into consideration her age—just be sure to include her in the planning of your bridal shower so she can still play her part.
If you're worried about hurt feelings, you can also skip the maid of honour position altogether, having bridesmaids at the altar but not giving anyone a particular title. 
Instead, divvy up roles and responsibilities based on each woman's availability and what you think she'll be best at. 
This allows you to lighten the load for a friend who's neck-deep in med school or doesn't have a creative bone in her body while using another's talents and enthusiasm to your advantage.
Don't get along with your sister at all? It may be the best choice to leave her out of the bridal party altogether. 
Give her a seat in the front row with your parents, and make sure you have a corsage or nosegay to make her stand out, but don't feel obligated to include her further if you know neither of you will enjoy it. 
If things are touchy between the two of you, she'll probably understand (and maybe even appreciate) your decision.
Who Should Be Your Maid of honour: Your Sister or Best Friend?
If you're lucky enough to have both a sister and a best friend, you may run into an unexpected predicament as you plan your wedding. 
Which one of these important women should stand by your side as the maid of honour on your big day?
When you're tasked with picking between your sister and your BFF for this crucial job, the choice often isn't all that obvious. (Except to your mom, of course, who's adamantly on the team, sister). 
Naturally, you don't want to hurt anyone's feelings, but you're still torn about who's the right woman for the role.
Ask yourself the following questions to get the necessary insight that will help you make the tough decision.
Which Person Do You Feel Closest To?
This is what it really boils down to: Which one do you confide in? Tell all your secrets to? 
If the situation were reversed, would your sister or best friend ask you to be her maid of honour? 
If you're able to answer most "yes" for one of these two women, she's probably the person to ask.
Who Has More Time to Help You With the Wedding?
To be practical, which woman will be able to set aside hours each week to help you write out invitation envelopes, make favours, and be your go-to woman for a dozen other things? 
If your sister or best friend is working two jobs, is a busy single mom, or there's another reason her time is limited, she may be relieved if you don't pick her.
Shouldn't Family Come First?
Yes, in most situations but not necessarily in this one. 
Someone may tell you that "your family will always be your family, but friends may come and go," but if you and your sister are many years apart in age, for example, your best friend, who's the same age as you, may feel more like a sister than your actual relative does. 
To avoid any drama later, chat with your sister to find out if she even wants to be considered for the role.
Would Having Two Maids of honour Work?
Sure, it's not the usual thing, but it's your wedding so you should do what you want. If having two maids of honour means less stress for you, have two. 
Splitting the MOH's duties will mean less stress for the girls; too-one can plan the bridal shower, the other the bachelorette party.
How to Pick a Maid of honour When You Have 2 Sisters
Choosing a Maid of honour
Even etiquette experts agree that you don't have to stick to just one maid of honour, but it's also important to remember that you don't have to distribute honours to avoid hurting feelings. 
Just because you have more than one sister doesn't mean they all have earned the MOH title and duties. 
If you are closer to one sister, perhaps you can choose her due to age or geographic location. 
While you should do what makes you happy, consider all aspects of your happiness -- will choosing one sister over another to create unneeded stress in your family or between you and your siblings? 
No matter your choice, be clear with your sisters and friends about their potential role when asking them to be a part of your bridal party to ensure there is no confusion.
Choosing Two Maids of honour
There are many ways that you can accommodate two Maids of honour. 
If one sister is married and the other is not, you can have a Maid of honour and a Matron of honour. 
Otherwise, you can have two Maids of honour or a Maid of honour and an honour Attendant. Just remember to be clear about the distribution of duties. 
Maids of honour are often expected to help choose the wedding dress, plan a bridal shower and Bachelorette Party and assist with other planning activities. 
On the wedding day, the Maid of honour traditionally assists the bride with anything she might need, from her dress to holding flowers to fielding questions from guests.
The Traditional Bridal Party
The traditional bridal party includes a maid (unmarried) or matron (married) of honour and bridesmaids, usually limited to 12, with fewer smaller weddings. 
Brides can also help choose the flower girl and ring bearer, a young girl and boy who are often relatives of the bride or groom. 
Other members of the wedding party include the best man, groomsmen and ushers. In addition, the wedding couple's parents are sometimes also considered members of the wedding party.
The Contemporary Bridal Party
In modern times, the bridal party can be adjusted to fit your needs best. 
Women with many young relatives, such as nieces and nephews, might have bridesmaids and junior bridesmaids. 
Contemporary weddings also have mixed-gender bridal parties, though a male in a bridal party is usually called an "attendant", not a "bridesmaid." 
With so many "mix-and-match" options, it's okay to have one maid of honour, two maids of honour or a party full of bridesmaids with no maid of honour at all! 
Looking for a Wedding Event Planner? Look no further, Vogue Ballroom have you covered.
You can include even more friends and family in the festivities by assigning reader positions for Bible passages or poems presented at the ceremony.