Fashion photography, like any other genre of photography, is no less of a work of art. There is a lot of real work put into getting the captivating pictures out there. 
While all the artists like the models, the makeup artists work together, getting a great view as an outcome will be highly impossible without a seasoned photographer.
Fashion photography isn't just about clicking the right shots. 
It has a lot to do with taking care of the equipment, working with the backgrounds, and guiding them into giving the right shots. 
Expertise in all this will come to you with some experience, but you can always use some of these handy tips that we bring for you before you begin.
As you know, no one is perfect, and even a professional fashion photographer who is not ideal or is good at all skills also needs to focus on some of the necessary skills. 
Lacking these skills, they are not able to finish excellent artworks. These tips are essential skills for photographers, but they are certainly not the only tip.
Fashion is the first love of most people's lives because Fashion defines a person's life, event, or time. 
In the 21st century, Fashion has become the symbol of status, confidence, wealth, and well-being. 
Many people use Fashion as a statement describing their personality.
When professional Fashion Photographers shoot a model presenting different fashion trends, they need to make sure that they capture a human being and few pieces of clothes and jewellery. Still, they are shooting all of these symbols and statements.
If you are a photographer, then you already know how a photo can tell a story. Your style, time, weather, and background all say what you are trying to convey. 
Mainly, the stories from Fashion photography one can define could be happy, gloomy, dark, sensitive, emotional, powerful, and thousands more.
When working in the fashion industry, fashion photographers need to be very specific that they capture a photo precisely in a way that Fashion wants to present itself. 
For the most successful fashion photographers, everything they do has a story. And the best part is, you can change the narrative anytime you want. 
There are no rules except to have an account in mind. Delve into these tips from experts to start exploring this art form.
Before You Pick Up The Camera.
Begin your journey with some research to see what the pros are doing in fashion photography. 
This will help you get inspired and create a vision for how you want your shoots to go. Planning makes all the difference. Images always look better when they are styled and feel intentional.
Always Be Looking For Images That Inspire You.
Spend time looking at pictures that inspire you, browsing websites with interesting product shots, and scrolling through channels like Instagram. 
You have to look at images to see what you find attractive about image-making, and then you can figure out how to implement that in your way. 
Make A Mood Board And A Shot List.
Create a collage of inspirational images and a list of every single photo you want to get. Look at these throughout your shoot to make sure you stay true to your vision. 
I like to write down specific adjectives that I can reference, like 'earthy' or 'bright. Color theory is critical too. Use Adobe Color and its Color Wheel function to find complementary colours for shots.
Practice On Your Own To Gain Confidence.
Start with casual shoots, using yourself or a friend as a model. 
From the lighting to the styling, you'll improve with practice. Try different lighting setups and compositions to see how they look. 
Don't worry about not having the proper clothing at first. Just drape fabric around your model and play around with household items. If you can make something from nothing, you're golden.
Unique narratives outweigh perfection.
Many successful fashion brands don't fit the typical mould of glamour and propriety. 
More important than making things look perfect or fancy is presenting a unique story and piques people's interest. 
A lot of brands help shape culture because they're not super 'fashion. Something worth mastering is just how to create a vibe.
Place value on styling and product quality.
The quality of the garment will come through in the shots. "Whether you like it or not, the clothing informs the way the image looks and feels. 
Also, pay attention to the styling of the clothing. How is it hanging on the model? Are there wrinkles? Are there more exciting combinations of garments to try?
You could have the best lighting, the best location, but if the styling is off, you won't succeed.
Essential Skills For Fashion Photographers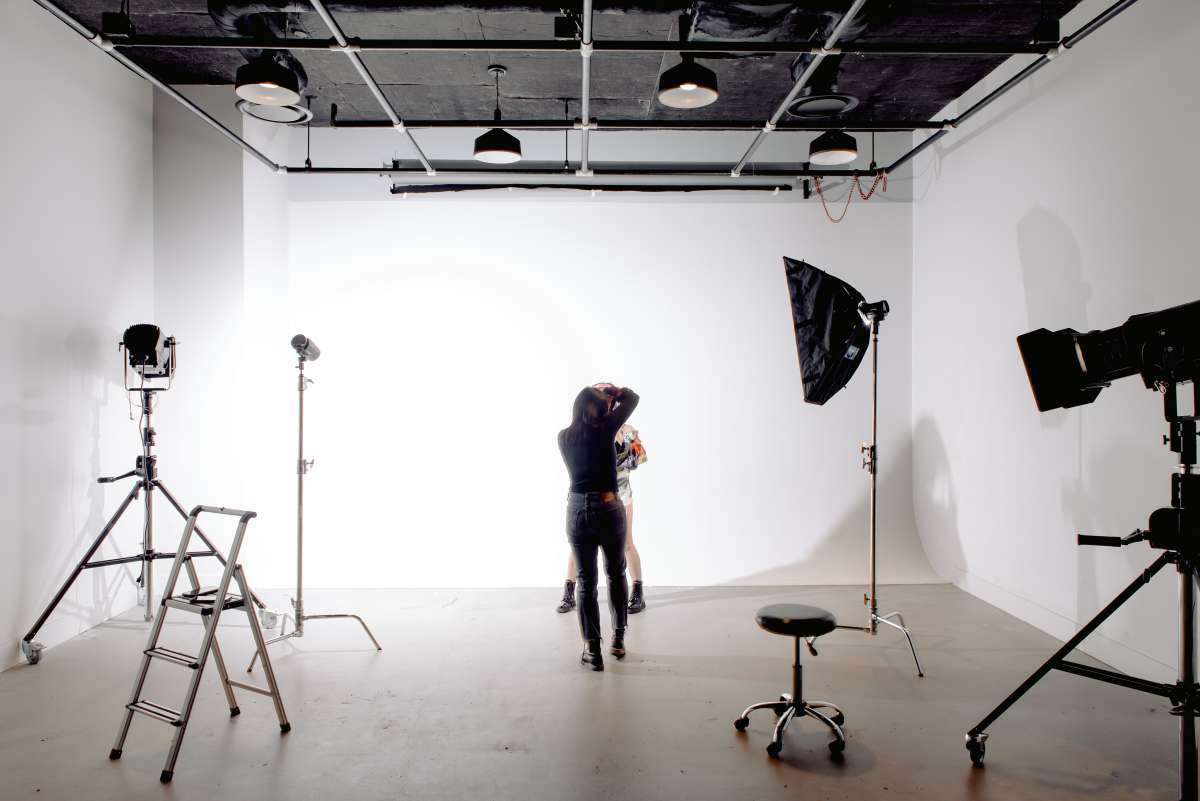 Fashion photography is the intersection of several genres. Fashion photography is a genre where art and commerce meet a combination of product, portrait, and even fine art photography. 
Fashion photography is how a photographer uses their eye and perspective to highlight, curate, or speak to anything in the fashion industry. 
There's such a wide range of fashion photography — eCommerce style with studio lighting, shoots outside in the desert, or the streets.
 The essence of fashion photography is storytelling. And the possibilities are endless when it comes to how you tell it.
Technical Knowledge
The first thing that a fashion photographer needs is to know about technology.
They do not need a degree in photography, but they need to know about the camera's parameters, how to adjust and apply these parameters during the photographing process.
 To do this, many people are self-study and do not join any official training course. Photographers will often learn about short-term training courses, seminars, forums, sharing experience classes, etc.
Technical knowledge also includes lighting engineering and photo editing so that that fashion photographers can capture an attractive fashion photo. 
Technical knowledge is also available accessories used for taking fashion processes such as lenses, flashes, tripods, etc. 
These technical elements require a portfolio and continuous learning to apply them in taking Fashion appropriately.
Shape Skills
For any professional photographer, shape skills are necessary and directly affect the results of the work. 
Fashion photographers would not be able to get a good fashion photo without it. The shape skill is in the layout of the image and the way of creating the style for taking fashion photos of the model.
Fashion photographers having shape skills are the ones who know how to choose the costume that suits the context, how to make style. From here, they learn to balance both space planning and colour. This will help the fashion message, which is conveyed clearly and meets the requirements to create beautiful fashion photography.
Artistic Skill
This skill is demonstrated in the fashion photographer. First of all, they must be who love beauty and have soul artists. 
Only that they have creative ideas when shooting Fashion. This is essential when you want to own a new fashion photo that is attractive at first sight.
The artistic soul is essential, but fashion photographers also need to balance creative elements with commercial elements. 
It means that not only the aesthetic requirements, fashion photos also have to show the fashion messages and help to sell fashion products. The harmony between these two factors makes the success of fashion photography.
Communication And Marketing Skills
Most people wonder why fashion photographers need both marketing and communication skills; they know taking a photo is enough. However, you should know that to have a successful fashion shoot; the photographer must make the model understand his meaning. 
The easiest way to do this is to communicate and express his ideas by speech; action will make you feel comfortable during a fashion shoot. Having marketing skills will help fashion photographers be more well-known and confirm their name in the fashion village. 
This is the big difference between a fashion photographer and a photographer of other fields. Fashion has commerce, so fashion photographers must also catch up with fashion trends.
Tips For Fashion Photographers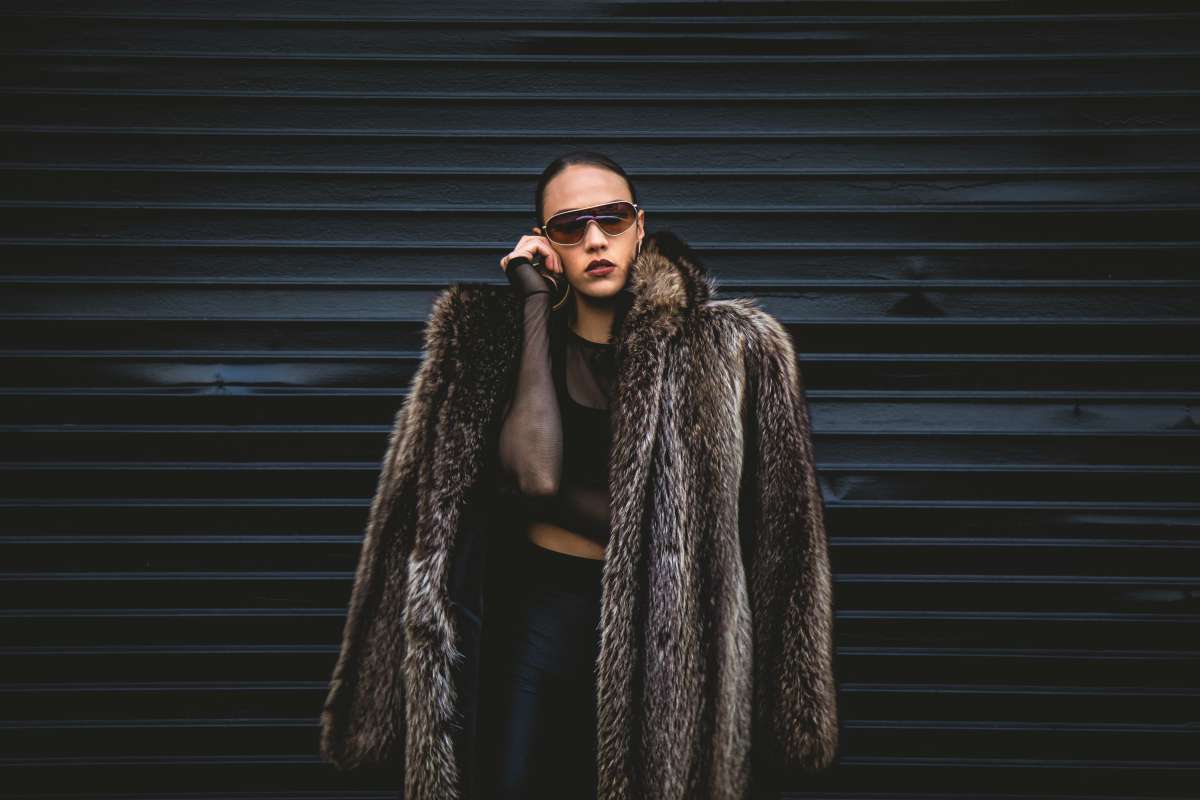 Fashion Photography in itself is an art that takes years to master. With these essential tips, you will be able to improve on the areas of your Fashion Photography.
Keep Clear Communication With Your Client
When you are in Fashion Photography, communication is a powerful element in a photoshoot. 
You deal with many clients that have different requirements and different opinions. Collaboration with your model and the client is the key when you want your photos to come out right and get instant approval.
If you try to pursue everything your way in your fashion photography career, that might take you in another direction. Working in the same order where your client wants to go will fulfil your client satisfaction and great recognition.
Ask them how many styles they will need the photoshoot to happen, what would be the deadline, and what all editings and colour additions you can do with their photographers.
Choose The Best Camera Brand
In Fashion Photography, a camera is an essential tool for any photographer. 
If you do not have a camera, you can't be a photographer – and if you do not have a camera from a good camera brand, you can't be a better photographer.
Especially in fashion photography, choosing a good camera can make the most out of your potential. What brand you use matters a lot in the industry, as many photographers own the best tool to capture the best clicks.
Location Hunting
In fashion photography, location is the backbone of your photoshoot. 
Where and for how long you are shooting can help you develop a sound strategy beforehand. Your location could be indoor, outdoor, at height, or lower planes.
Knowing your location can help you schedule the photoshoot accordingly if you are looking for natural lighting and good angles. Suppose your client needs the photoshoot to be done in natural lighting. 
In that case, you need to know about the location before the shoot because if you start the hunt in the morning and finish off by the evening – that would not make any sense as the natural lighting would be shifted entirely.
It is easier to plan if your client already has a location in mind. But if they do not, it is better to suggest some according to the needs. 
For example, if your client is looking for someplace fresh and breezy, a beach would make a lot of sense rather than a highway.
Ask For The Inspiration Photos
Your work would become so much easier when you have the inspiration photos from your client. 
Ask them for the pictures with the kind of lighting they would like to see in their photos, the posture of the model, or the props and colours they would like to add.
Doing this is much better than clicking thousands of random photos just to get rejected, as those are not guaranteed to fulfil the expectations. 
Having the inspiration by the side in fashion photography gives you an outline to work with. You can add your style and ideas but without changing your client's story.
Select Correct Props
Fashion Photography majorly includes the use of disparate props. 
Working with props is risky as one wrong selection can turn your professional photoshoot into a fancy dress show! Props are added to compliment your actual focus of the photoshoot.
The selection of props can either make or break your photoshoot. Make sure that your braces are not overwhelming or taking the focus away from the actual thing.
Your client is asking you to use a specific prop that you think is ruining your photoshoot; then, I recommend you trust your skills and discuss your concern.
Find Inspiration To Make An Impact
If you are new to Fashion Photography and still exploring your style, then it is a great idea to find inspiration in things around you. 
It could be books, movies, nature, people and maybe the next thing you see right now!
Taking inspiration from outer and inner realities is a common practice professional photographers are doing for years in the fashion photography industry. 
Having your style and presenting them in your photos is unique and an excellent way to create your creative portfolio to mesmerize the clients.
Build A Team Of Correct People
Behind every successful person, there are the hands of many! You can't be successful if you start doing everything on your own.  There are always a few things that should be left for others to do in a better way.
Being a professional photographer, a camera from a good brand is not enough. 
You need people who can communicate with your clients to collect the data, people who can visit different locations to select the best one, and obviously – the photo editing team.
You may choose to do some things on your own, but doing everything simultaneously can lead you to nothing. 
Choose the people who love doing what they do, the people who support you, and in return, create a suitable environment for them. A good team always ends up making success stories.
Send Your Best Selected Photos To Your Clients To Choose From
At the end of the photoshoot, you will be having thousands of photos clicked with you. And, your perception may be entirely different from your client. 
For example, if your client is a designer – he might prefer a photo in which his dress looks good while being a photographer; you might look at more technical aspects of an image. 
Fashion Photography allows for that. Remove the photos that are too dark, blurry, or reflections and select the best ones you like. 
Never Settle Of Trying New Things
Fashion never settles; it keeps on updating and modifying. So, there is no way you can go out of Fashion in Fashion photography.  Keeping up with the trends and trying out new things is the only way to survive in the market and augment your style.
You might find one way that works best for you, but you should never back off in trying new things. Experiment with new props, new photo-editing software, new camera lenses, colours, and even the source of inspiration. 
Failures and risks are all part of the success that should never leave your mind.
Conclusion
Fashion Photography is all about understanding Fashion, implementing correct ways, keeping patience, and never stopping to learn new things. 
Become a Fashion Photographer is not an easy task, but sticking with few great tips can take you a long way. 
Fashion is everywhere. Shoot it. With the internet at our fingertips and a camera on every device, anyone can dive into this ever-evolving genre. 
The beauty of Fashion is that it's a medium we all use, whether we do it intentionally or not. Look at images, find photographers you like and start. The only way to get from point A to point B is to fail a bunch of times. 
You have to put in the time, do the research, and shoot as much as you can.
Even if it's on your phone, plan an at-home photography shoot, schedule time to edit your photos, repeat the process, and watch your talent grow.