Weddings can be so expensive, with the venue, the food, the clothes, the decorations, the DJ or band; the list goes on and on and on. Add the cost of the photographer on top of the list, and it can feel overwhelming, and it will make you wonder why wedding photography costs so much. We're here to break it down from a photographer's perspective so you can understand all the work that goes on behind the scenes.
Everyone wants to remember their special wedding day, and therefore home videos and poor quality photographs on a camera phone won't cut it; this is why the majority of couples will opt for a professional wedding photographer to document their special day. However, one question many are faced with and ask is 'Why is Wedding Photography so Expensive?'.
This is one day in your life that you want to look back on again and again over time. You want a quality heirloom to share with future generations. You deserve the peace of mind that hiring a professional photography team offers. There's no room for photography mistakes to happen on your wedding day. You cannot recreate wedding photos.
If you decide to hire a less experienced or "cheaper" photographer, you are taking the risk of affecting the way memories of your wedding day are not only captured but also preserved. The proper photos may not be taken, the production of the work may be substandard, or the print products offered can be of poor quality. Not to mention the equipment failures that can happen. If this happens to a photographer without backup gear, they will be prevented from taking photos at your wedding. Are you willing to take those risks on your wedding day?
Ever wondered why wedding photography is so expensive when they just spend 8 or 12 hours or whatever with you on your wedding day. Well, luckily for you, we know exactly why photographers charge more than you may expect as a customer. Especially if you've never hired a professional photographer before in your life and this is your very first time doing so, for your wedding day! Here are a few of the reasons why a photographer may quote you a higher amount than you expect: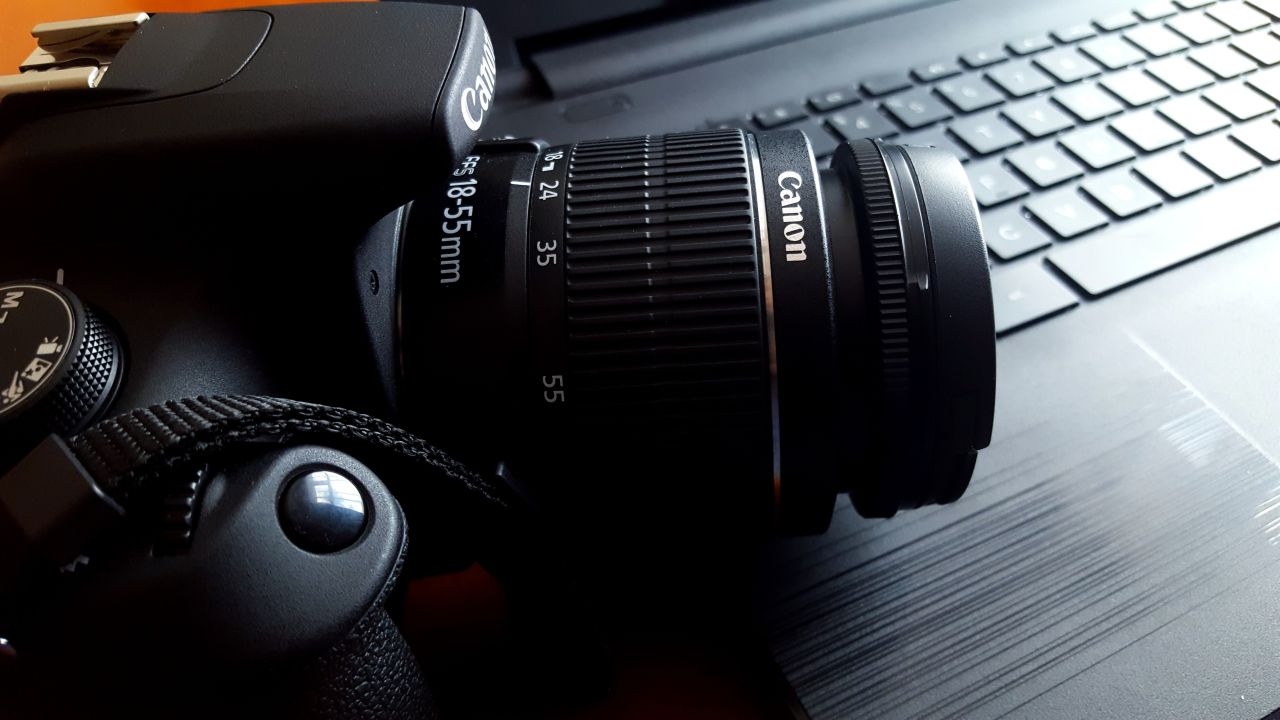 Time
The amount of time a wedding photographer spends on wedding factors into why wedding photography costs so much. The time spent can be broken down into four categories: client meetings, pre-wedding day preparation, the wedding day, and the editing.
Client Meetings
The client meeting is more than just the initial interview between the couple and the photographer to see if they're a fit for one another. There will be subsequent meetings to update the photographer on the planning process and to discuss the wedding day timeline. A good wedding photographer will periodically check in with their couple to see if everything is going well and if they have any questions. Sometimes these meetings can be done via video chat, but sometimes they require the photographer to travel away from their home to meet with the couple. This process takes a few hours.
Pre-Wedding Day Preparation
The pre-wedding day preparation also factors into why wedding photography costs so much. If the wedding package includes an engagement shoot, a photographer has to account for travelling time, photographing the couple, and editing the photos. There is often location scouting involved to find the best spot for the bridal party photos on the day of the wedding, especially if the venue is a new one for the photographer. There may be a dress rehearsal for the photographer to attend. Your photographer might even be looking online for inspiration via new angles to try shooting from or for a new take on a photo they've shot dozens of times. They need to prepare and pack their gear, and they need to run through the shots mentally they plan on taking. This will take your photographer another 7-10 hours, depending on the length of the engagement shoot.
Wedding Day
The wedding day is likely 7-10 hours long, plus the drive time for the photographer too and from home. Some weddings may require the photographer to travel long distances. It is not uncommon for photographers to travel 2-3 hours one way from their hometown to cover a wedding. Sometimes photographers will fly across the country or even overseas for a wedding, in which case the photographer uses about two days of their time to get to and photograph the wedding. Travel time has to be incorporated into a photographer's cost of doing business. If there is a second photographer involved, that person has to be paid as well. You're suddenly getting the equivalent of 16 hours of work when your 8-hour wedding package includes two photographers.
Editing
Finally, editing is probably the most time-consuming aspect of a wedding. Editing is one of the reasons why wedding photography costs so much. Your photographer could take dozens of photos seconds apart to avoid missing a particular moment, or they might be much more selective with each shot they take. So a wedding photographer can choose anywhere between 50-300 photos per hour. For an 8 hour wedding that could be approximately 2400 photos. Now your photographer needs to cull these photos: separate the best photos from the average or sub-par ones. The time varies depending on the photographer, but it would probably take 3-4 hours to cull the images for an 8-hour wedding.
The actual editing process takes much longer and is an even more significant factor in why wedding photography cost so much. The photographer can sometimes apply a specific editor preset to multiple photos at once. Still, then they will go through each picture individually to manually adjust these presets to give the photo the perfect final look. Expect this process to take another 8-24 hours. Plus your photographer will probably leave your photos for some days before coming back with fresh eyes to correct any overlooked imperfections before sending you your photos.
If we're counting hours, at the very minimum, your photographer has spent 24 hours of their time on the various aspects of one wedding. This doesn't even include the time needed to create a wedding album. Now you might be wondering why your photographer takes so many weeks to send you the photos after your wedding. Remember your photographer has other weddings to photograph, they may also have different types of photoshoots to attend, more client meetings, other client photos to edit, and their own family life.
The Expense Of A Wedding Photographer
The price charged by wedding photographers can range hugely and many charges into the thousands for a full day of shooting, however, they are a necessary part of any wedding day. Wedding days are the most important day in many of our lives and the risk of not having the photos you dreamed of runs high unless you have professional taking care of it.
Not only do wedding photographers take staged photographs of the wedding party and guests, but many also offer a full day of shooting which involves everything from photographs of the bridal makeup and hair being done right until the last person leaves the wedding reception. Furthermore, photographers' work is not done when the day is over as they then have the responsibility of choosing the best quality photos and making any edits to those that need it.
With such pressure on professionals to capture every perfect photograph, it is somewhat understandable that wedding photographers are so expensive when you consider the sheer amount of equipment required.
Not only do they need one camera, but also lenses, tripods, memory cards, batteries, a different camera for this, a different camera for that and camera equipment is not often easily affordable with many wedding photographers' kit reaching a cost of well into the thousands of pounds. With all this expensive kit, you also need public liability insurance that most venues require before allowing you to work on their premises, again another large expense.
That is just the camera, what about editing your photos? A powerful laptop or PC is needed, software to edit the photos, back up hard drives, so nothing is lost, USB pens and online storage to supply your photos, all these costs add up.
With everything there is time, you are not just paying for the wedding photographer to attend our wedding for 6-12 hours, and that is it, they will spend time making sure all they have all the equipment set up for your wedding, they may go and recce your venue to ensure they know the best places for some beautiful photos, then after the wedding, transferring images, backing them all up, and then editing them and creating albums that you fall in love with.
Additionally, wedding photographers have a huge pressure placed upon them; one wrong click or one faulty piece of equipment and the hundreds of wedding photographs you have been waiting for are gone, and the fault lies solely with the wedding photographer themselves, you are paying for the experience.
Why do wedding photographers charge so much?
Who says they do? Who says they don't? As with anything the price of something or cost of something varies, there is always cheaper, and there is always more expensive. The key is to understand what you are paying for. Why does it cost more to go to an award-winning 5-star restaurant then it does to your local fast food take away?
As you can see, there is a large amount of money spent on having the right equipment for the job, and also a large amount of time that goes into it all, but there is more to the job and capturing your perfect wedding day than just the camera and all the gadgets, these are just tools.
There are a skill and an art that has been developed, learnt and honed by the photographer over many years, you can give all the same equipment to someone who has little professional experience, and they may take one or two nice shots. Still, a professional photographer with years of experience will take a whole album worth of stunning shots that tell a story. This is what you are paying for. Someone with years of experience, someone you can trust.
Wedding photography isn't just a purchase, your wedding dress is a purchase, you shall wear it once, and that is all, your wedding flowers are a purchase, after a few days they shall wilt, and that will be that, however, your wedding photography is an investment.
Your wedding photos are a story of your perfect day, and they will capture the emotion of the day, your beautiful fresh flowers, your stunning white dress, your wedding album will hold all those memories and moments forever which you can share with friends, family and grandchildren.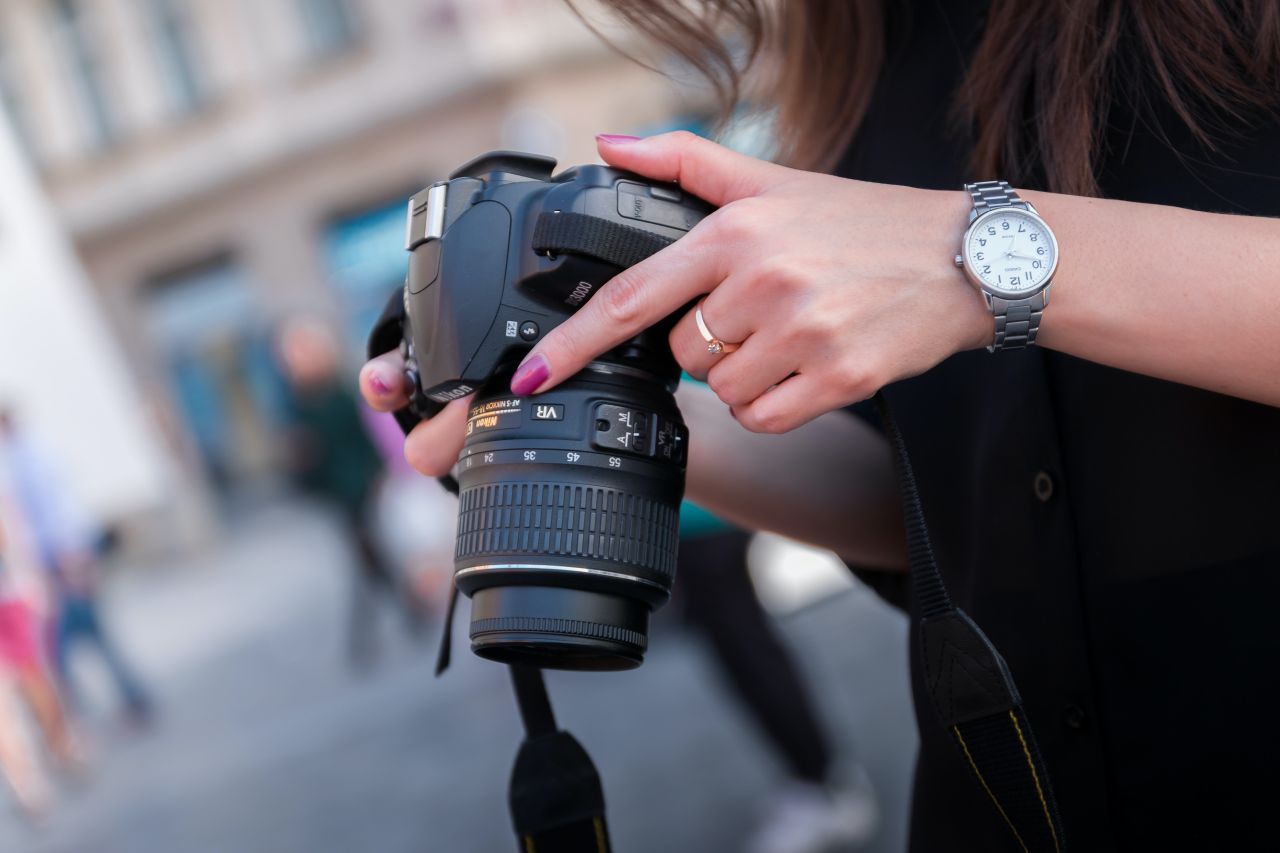 Let's dive into what makes wedding photography expensive
Gear
Phew – that last section was super detailed, I promise this one will be much more succinct. Your wedding photographer's gear is probably the second biggest reason why wedding photography costs so much.
A wedding photographer has at least two camera bodies to work with. This is to reduce the amount of time they have to spend switching between lenses – especially at crucial moments like the first kiss. This is also, so they have a backup camera if the worst-case scenario happens and the camera stops working. They will have an absolute minimum of 3 lenses in their camera bag for various looks and aesthetics. One lens to take photos from far away, one lens for super close up detail shots, and one lens for more general photos. The more experienced your photographer is, the more lenses they will have for specific situations throughout your wedding day.
Your wedding photographer will also have flashes, spare batteries and memory cards, and lens filters to protect their lenses. The cost of all these items together run into tens of thousands of dollars.
Talent
I would argue that this is the number one reason wedding photography costs so much. You hire a wedding photographer based on the look of and the quality of work they produce. It takes so much time for a photographer to develop their shooting technique, to find their perfect editing style, to find the best way to interact with each to bring out the best reactions and expressions for photos. This takes both natural talent and high dedication to practice until they reach the ever-elusive perfection. A good photographer is always researching new poses to try and better methods to get the results they're looking for. They will keep an eye on which gear is the best to give you the ultimate level of quality.
You are paying for talent and experience. This is a day that you can't recreate if something goes wrong. You want to pay for the assurance that the person photographing your big day knows how to handle any sort of lighting, any setbacks or time delays, and knows how to handle prominent personalities and reluctant subjects smoothly.
Business Expenses
Finally, your photographer has their own set of business expenses that also factor into why wedding photography costs so much. There will be photographer's insurance, accountants or accounting software, client management software to keep everything organized, and online gallery services to name a few. Any physical product photographers offer couples is another expense. A computer and photo editing software is essential for a photography business, but it doesn't grow on trees.
Photography is Expensive
There are quite a few smaller expenses I have failed to mention to limit the length of this article. Hopefully, you have a better appreciation of why wedding photography costs so much. Often wedding photographers are swallowing some of these costs when starting their business to draw in more clients. They deserve a chance to earn those investments into their business back. They also deserve a chance to earn enough to support their family AND to save for retirement.
Finally, remember that most weddings are going to fall on the weekend. This means wedding photographers are more limited than other photographers in the number of clients they accept. Rest assured, photographers that charge a lot of money are incredibly talented and wholly dedicated to their craft.
Alright then, so how to have amazing wedding photos when you are on a budget?
Simply, you need to find them somehow. Do research using all the information I wrote above to help you find an affordable and talented wedding photographer. If you find a photographer who owns his/her business and has no staff to pay, then you have a chance of saving some money. This probably means that you need to give up your dreams of having a second shooter. Find a decent photographer who has all the professional equipment they need as well as backup gear, but who doesn't run a studio or office and simply works out of their home. Don't look for vendors at big wedding shows if you are on a budget! These wedding shows are usually very expensive for exhibitors so your chances are very small of finding a vendor who can work within your wedding budget. I would suggest you use social media. Do some searches on Facebook and look at the Facebook Groups. They are good ways of finding truly talented vendors that will work within your budget. Finally, you can save money if you find someone who is a part-time wedding photographer. Well, it might take a bit longer to get your wedding pictures, but it's worth considering the amount of money you will save.
Just one more thought. As the saying goes, "You get what you pay for". Be smart and don't forget that a "professional" photographer who will shoot an all-day wedding for a few hundred pounds will often only be semi-professional, building a portfolio, not having the equipment needed to get you the photos you want or not having the proper insurance or legal software. You need to be aware of this.
So the moral of the story is there is a method to our madness when us wedding photographers determine our prices! Some of us set it up so that we have the same salary as an average person while others pay off their Aston Martin – but the price of a photographer doesn't necessarily reflect the quality of their work – they may just be running a very expensive business that you'll be paying for, and these are exceptions to the rule. That's why you should always interview your wedding photographer and choose the one that not only suits your budget but who you connect with!