To project an image or pattern onto a surface, a "Gobo" is used in light sources. This is a small circular disc with a stencil on it. Gobo is an abbreviation for "Go Between Optics," which refers to where the fixture must be placed along the easy way. Although Gobos aren't cutting-edge, they continue to see widespread use at events across the world. Thanks to technological advancements that allow for the creation of more intricate and stunning shapes, they now play a more essential position in the event industry.
There are primarily two materials used to make gobos: steel and glass. Steel gobos are frequently described as "white and black" due to their simplicity, lack of durability, and limited use. Glass gobos are frequently described as "coloured," have a longer lifespan, and are more detailed than plastic or metal gobos. A third category of Gobo is appearing on the market; these are plastic pieces developed for use with LED lighting.
Gobo sizes range from about 20mm to about 150mm in circumference. The diameter of a gobo is set by the fixture, so it's crucial to know what accessory the gobo will be used with before making it. If the fixture is static, the image projection will remain in the same place throughout the event. If the fixture is smart, the image can be moved to any location in the room.
The lighting at your event can take many forms, not just a column or a ring. The Lighting & Sound Co.'s talented designers and technicians can alter the brightness of certain lights to create a desired effect. A gobo is a type of light fixture that produces a predetermined shape or pattern when illuminated. Any shape or pattern can be used to make a gobo, and any flat surface will do for showing it off.
Saying "I do" at Vogue Ballroom is an elegant and luxurious affair.
Monogram Gobos
Creating a personalised wedding gobo, complete with a monogram, is one of our most sought-after services. These can be selected from our library of unique layouts and typefaces, or the client can supply their own. A wedding gobo may feature the names of the bride and groom in a fancy typeface, as well as the date of the ceremony.
Gobos Pattern
Displaying a design or pattern on the ceilings or walls is a frequent business event service, but it is also seen at many lavish weddings. The pattern could be an abstract projection or a real set piece used to generate wall texture.
Logo Gobos
A common practice at many events is to prominently display the logo of the host organisation or any sponsors. The logo can be easily projected with the help of a bespoke Gobo logo. It's standard practice at business gatherings for the company's logo to be displayed either side of the stage or near the entrance.
Aerial Gobos
Light beams at a concert will typically be seen thanks to other atmospheric effect or a haze. This allows us to insert a pattern into the light's path, which in turn enables some truly spectacular airborne effects. Many different patterns are available on our high-powered revolving light sources, which, when paired with the prisms and rotation, can really elevate a performance to the next level.
Geometric designs and minimalist accessories are expected to dominate the wedding lighting market in 2019. Projected Image has some of the most innovative wedding ideas, and we're going to share them with you so that your big day is perfect in every way. Looking for someone to help decorate on your special day? Check out our list of Wedding Decorators in Melbourne.
A Theme For Your Wedding With Gobo Lights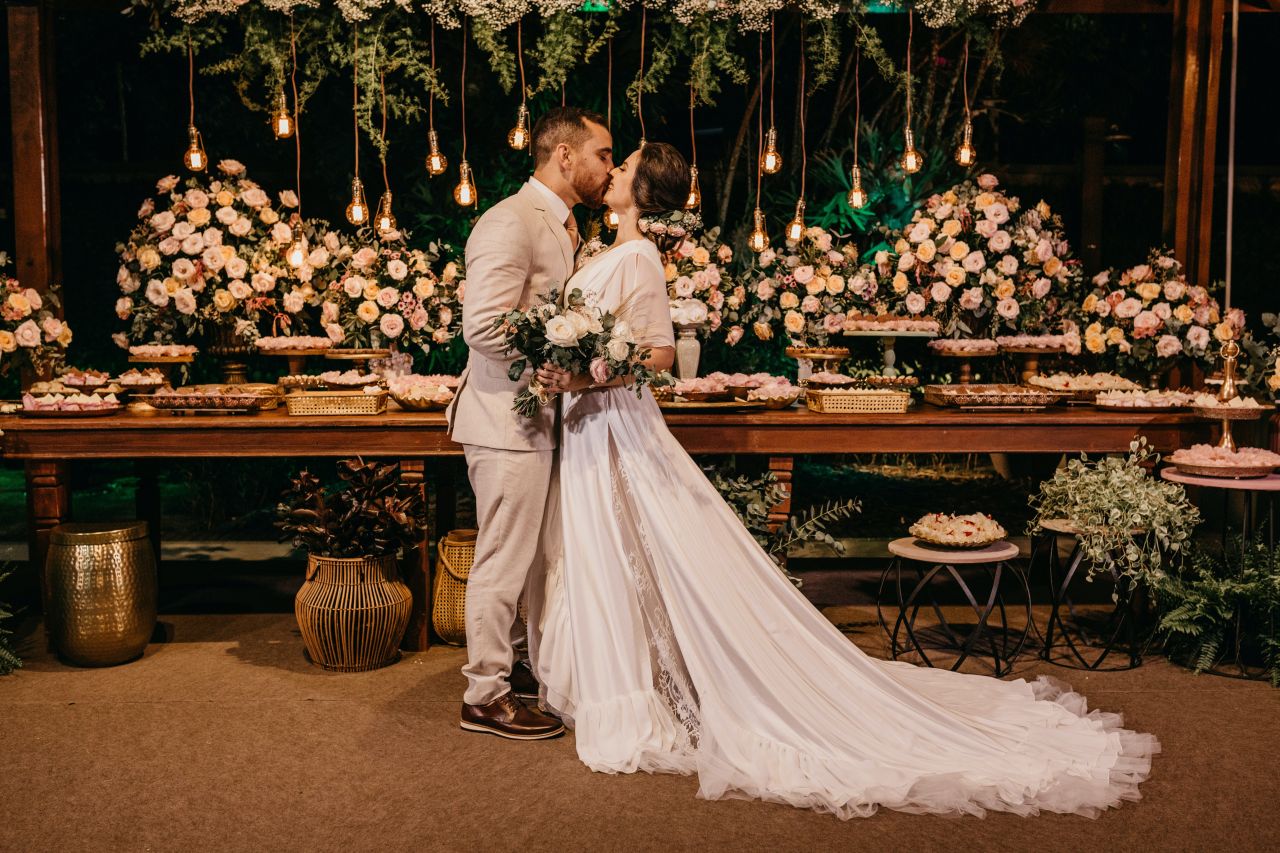 We provide a wide variety of wedding gobo lights to match any theme for the celebration, and here are some of our favourites:
Minimalism
The most trending style for weddings right now is a fresh, minimalist one. Weddings in 2019 will be all about light accessories and decorations, as well as large, open venues. The key to achieving the minimalist appearance is to focus on the smallest of aspects, such as the lighting. Making a bold statement with the event lighting is the most recommendations for this wedding motif. Lights with a specialised pattern, such as a monogram gobo, are perfect for this. The names of the bride and groom, as well as the wedding date, can be projected onto a wall at the reception if the venue is large and empty. Your wedding site will be completely transformed while yet being consistent with your chosen concept thanks to the addition of elegant lighting. Browse our extensive collection of monogram gobo lighting for the task here to get some ideas.
Metallic
We anticipate that metallic elements will be one of the most sought-after additions to weddings in 2018. You may even incorporate this trend into your 'naked' wedding cake by adding copper and gold accents to your table settings and accessories. The use of metallic lighting is also predicted to be popular. Multiple light fixtures, hung at various heights for dramatic effect, could be hung from brass fittings at the reception. This motif is especially well-suited to the use of custom gobos, such as custom text gobos, which offer you full creative freedom over the look of your website. Instead of the traditional monogram projection, you may have your own artwork shown to complement the theme of your wedding.
Natural
The latest style for weddings is a return to minimalism, natural colours, and soft lighting. This new wedding trend emphasises elaborate, handcrafted elements and receptions held outside as a way to commemorate the couple's love for the great outdoors. This style of wedding works great with brass accents and flower garlands. To continue the theme's emphasis on illumination, you could even set up your gobo lights in the backyard. It is possible to use an outdoor gobo projector throughout the day; however, the image quality will be greatly improved if the projector is placed in a shady area. You can use an LED (light-emitting diode) gobo projector in a marquee without detracting from the serene atmosphere you've created for your wedding.
Colour
An excellent event lighting idea is to use colour, even though natural and minimalist weddings are trending. The use of colour lighting at your reception doesn't have to be scary; there are several options for adding colour with classy gobo lights. LED lights of any colour can be just as classy as a monochromatic one. At a wedding reception, colour-changing LED lighting can be used to draw attention to the bar or other focal points. If you want your wedding to have a more intimate, romantic feel, stick to darker colours or use an outside gobo projector to draw guests' attention to the entryway. To get more wedding ideas, check out our post on How do I choose my wedding colours?
Fairytale 
This is your chance at the fairytale wedding you've always wanted. You should be treated like a princess on your wedding day, which is why we recommend having a projection of falling stars set up in the background. A wedding gobo, and perhaps the woodland sky or fireworks gobos as well, might transform the dance floor, ceilings or even the walls into a scene straight out of a storybook for the first ever couple dance.
Rustic 
There's no doubting the popularity of the rustic wedding motif. Wedding gobos depicting trees and other natural elements, such as flowers and greenery, have seen a huge uptick in popularity in recent years, thanks to the trend towards outdoor ceremonies. The gobos are great for a wooded area because they add a unique and Instagrammable vibe. A wide variety of options are available, such as falling leaves, towering trees, flowers, and bouquets of stunning roses. A wedding gobo image can be projected in any setting, from an inside reception hall to an outside tent.
Classic Romance 
Simple and sophisticated, classic romanticism is a great choice for a wedding theme. A wedding with a combination of basic colour, candles, and many white roses is a classic example of the "garden party" motif. Add a monogram wedding gobo that projects your names or new titles as Bride and Groom alongside the date of the wedding for a dramatic take on the classic romance motif during your reception. The wedding monogram gobos are also great for a retro-themed event, thanks to their eye-catching typography.
Carnival 
The carnival really made your day (reception theme in weddings) so much better. Amp up the fun by hosting a circus-themed wedding reception complete with a photo booth where the happy couple may capture their passionate first kiss. Your plans for the wedding's lighting should be front and centre among the other decorations. The wedding gobo of a carnival or other celebratory event. Projecting images of a funfair, such as balloons, jugglers, and an interval curtain, onto a wall at your reception will bring back fond memories for your guests.
Travel 
You can have your dream wedding without spending a fortune on airfare by recreating these settings in your own home. The Eiffel Tower, Big Ben, the Rome, and even the New York Skyline may all make an appearance at your wedding reception, taking your guests on a global tour without ever leaving the cosiness of your ballroom. Your wedding reception will be perfect with the addition of landscape and architectural gobo templates to complement your other decorations, such as globes, exotic flowers, and massive centrepieces.
Seasonal 
Weddings with a Christmas theme are increasing in frequency as Christmas draws nearer. Your wedding will look stunning against the wintery backdrop of trees, synthetic snow and other white decorations. We can take it a step further, though, by installing a festive wedding gobo. You can skip hiring synthetic snow and instead project images of snowflakes and Christmas trees all around the venue.
To discuss a gobo to match your wedding's aesthetic, please contact us. You may also use your own artwork and post it to a bespoke wedding gobo.
Ways To Use Gobo Lighting Creatively At Your Wedding
The appropriate lighting can create a memorable atmosphere for your entire special day, highlight key moments, and discreetly direct guests' attention to the next major event. However, there are many other options for lighting outside the traditional white Christmas lights and lanterns. Almost any object can be utilised as a projection surface when using gobo projection.
Here are five innovative methods to illuminate your wedding with bespoke or catalogue gobo design to make the most of the space, draw attention to the best parts of the event, and represent the personality of the happy couple:
Shine some light on the dancing floor - Guests at a wedding can be encouraged to hit the dance floor with some help from some lively and attention-grabbing lighting. Even the most reserved partygoer can be coaxed out onto the dance floor with the help of the perfect lighting system and some strategically placed motion projectors.
Makeover the dining room - If you're looking for a cost-effective alternative to traditional table centrepieces like flowers, consider using personalised wedding gobos to illuminate the reception hall. This allows the couple to effortlessly incorporate their theme into the lighting and serve their guests in elegance.
Makeover a room - To emphasise your subject, paint big murals of it on the ceiling and/or walls of your venue. For a beach ceremony, consider a pattern of waves, while a forest wedding would benefit from a pattern of delicate leaves and tree outlines. Even more convincingly, a starry night sky can be projected onto the ceiling for those who want to feel like they're outside, in the open air, dancing. Just make sure for this form of projection that you deal with a lighting professional - patterns displayed across larger areas require many projectors and lighting skills.
Light up your monogram - This traditional use of gobos in wedding ceremonies will never go out of style. Display the newlyweds' catalogue font or initials in a custom in large, eye-catching typefaces at the reception's entry and around the room. Additionally, the projection can be used to direct guests' gaze to a certain wall, such as the one holding the wedding cake.
Emphasise the big exit - Put the newlyweds in the limelight so no one forgets to see them go. With the help of some creative lighting and carefully chosen images, the reception's closure can be transformed into a spectacular finale.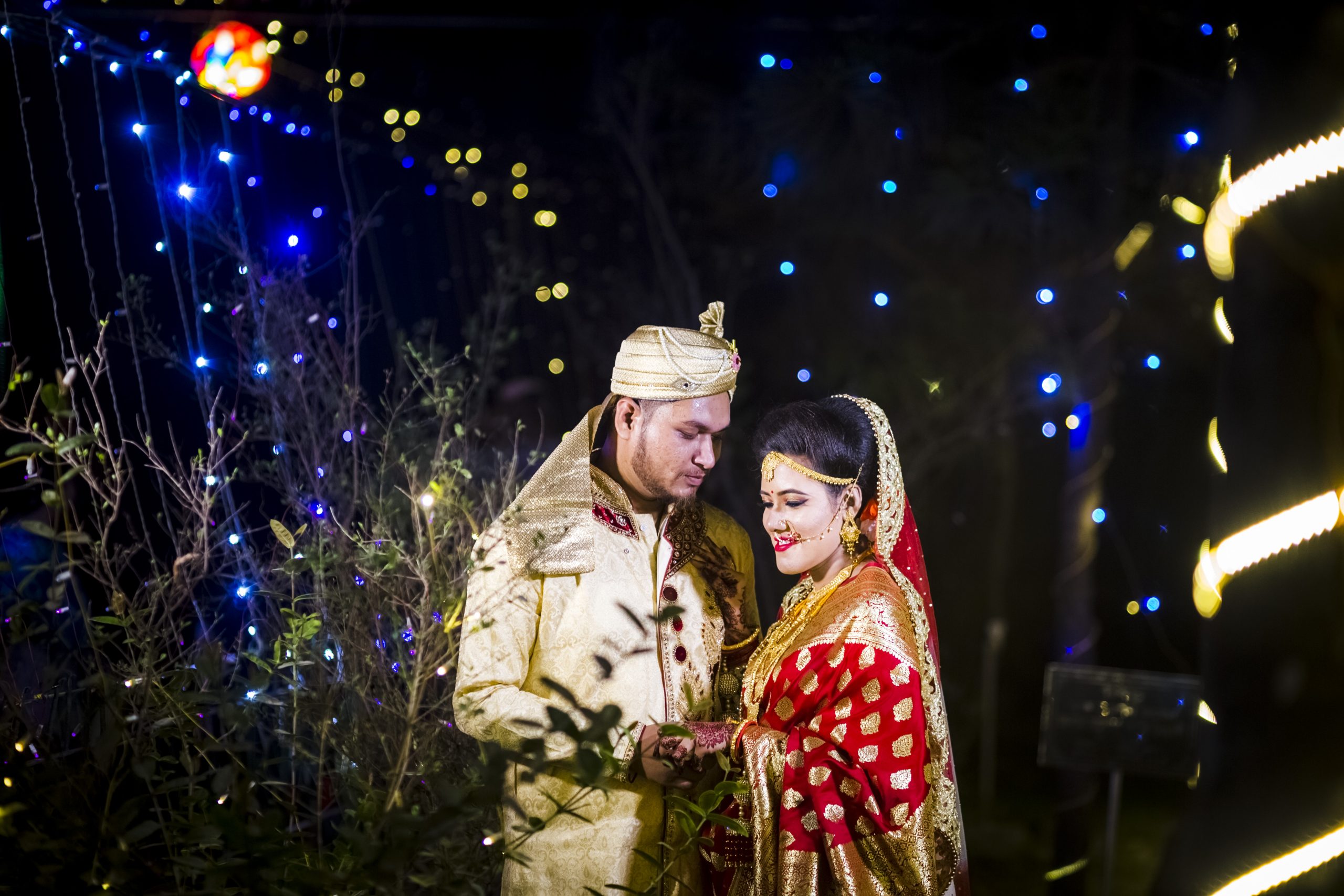 Conclusion
The term "Go Between Optics" (or "Gobo") is used to describe the optimal location for the light fixture. A gobo can be made in the form of any desired shape or pattern, and it can be displayed on any plane. The bride and groom's names and the wedding date could be inscribed on a gobo. To ensure that your wedding day is wonderful in every way, Projected Image will share with you some of our most creative wedding ideas. Here are just a few of our favourite wedding gobo lights, but we have many more available to suit your needs.
Minimalism, earth tones, and low lighting are making a comeback in the wedding industry. The latest style in weddings is to have lavish, handmade details and outdoor parties. It's expected that metallic lighting will be widely used at events this year. There has been a meteoric rise in the demand for wedding gobos that feature images of trees and other flora and fauna. Any space, from an indoor banquet hall to an outdoor tent, is suitable for projecting a wedding gobo image.
The use of gobo lighting during a wedding can set the mood, draw attention to special moments, and subtly move guests' focus to the next exciting part of the celebration. When using gobo projection during a wedding, nearly anything can be used as a projection surface. Here are five ways to set the mood at your wedding using custom or catalogue gobo design, from snowflakes to Christmas trees. With the help of some well-placed motion projectors, even the most reserved partygoers may be lured out onto the dance floor.
Content Summary
Light sources with "Gobo" attachments can be used to cast an image or pattern onto a surface.

The illumination of a gobo causes it to take on a specific form or pattern.

It's the Logo Gobos Logos of the event's organisers and sponsors are often displayed in prominent locations.

An individual Gobo logo can be used to project the logo with ease.

In 2019, the wedding lighting market is predicted to be dominated by geometric designs and minimalist accessories.

To ensure that your wedding day is wonderful in every way, Projected Image will share with you some of our most creative wedding ideas.

Gobo Lights: Creating a Wedding Theme Here are a few of our favourite wedding gobo lights, while we have more to choose from to accommodate any aesthetic you'd like to achieve: Minimalism The modern, minimalist look is currently the most popular for weddings.

In 2019, brides will go for minimalist, airy designs and big, open spaces for their nuptials.

A monogram gobo or other patterned light is ideal for this.

It's also possible to incorporate this style into your 'naked' wedding cake by using copper and gold for the table settings and other accessories.

If you'd like not to use a monogram projection during your wedding, you can use your own artwork instead.

Natural Minimalism, earth tones, and low lighting are making a comeback in the wedding industry.

Brass ornaments and floral garlands are a lovely complement to the elegance of this wedding theme.

You may even use your gobo lights in the backyard to carry on the theme of light.

Even though rustic and minimalist weddings are popular, including colour in your event lighting is a fantastic idea.

Colored lighting at your reception doesn't need to be intimidating, as there are many ways to incorporate it with sophisticated gobo lights.

Wedding receptions can make use of color-changing LED lighting to highlight the bar or other important areas.

Ancient Love Classic romanticism is an elegant and simple option for a wedding theme.

The traditional romance motif can be given a dramatic twist by using a monogram wedding gobo to display your names (or titles as Bride and Groom) and the wedding date.

A couple's wedding gobo at a carnival or other festive occasion.

Travel Recreating these settings at home can help you experience the wedding of your dreams without breaking the bank on flights.

You may take your guests on a world tour without leaving the comfort of your ballroom by projecting images of iconic landmarks such as the Eiffel Tower, Big Ben, the Rome, and the New York City Skyline.

Seasonal There has been a rise in the number of weddings with a Christmas theme as the holiday season approaches.

But we can take it to the next level by adding a wedding gobo that is both decorative and functional.

If you're interested in discussing a gobo tailored to your wedding's style, please get in touch with us.

A custom wedding gobo can also be posted with your own artwork.

But aside from the standard white Christmas lights and lanterns, there are a plethora of additional illumination possibilities to explore.

Here are five creative ways to use bespoke or catalogue gobo design to illuminate your wedding, making the most of the venue, highlighting the greatest parts of the event, and reflecting the personalities of the happy couple: Light up the dance floor - Guests at a wedding might be enticed to get up and dance with the help of bright and eye-catching lights.

Makeover the dining area: Personalized wedding gobos can serve as an inexpensive substitute for more commonplace table centrepieces like flowers.

Transform a space by adding large murals depicting your topic to the ceiling and/or walls.

Gobos, traditionally used to illuminate monograms at weddings, will likely never go out of style.

Post enormous, eye-catching typefaces of the couple's catalogue font or initials in a custom at the reception's entrance and everywhere in the space.

Make sure no one forgets to see the newlyweds out by making their exit the centre of attention.

The conclusion of the celebration can be turned into a stunning show with the help of some imaginative lighting and well selected photos.
It is referred to as a "wash" because it colours the entirety of the space with the hue you select. Gobo lighting utilises a personalised template through which light shines to produce a pattern, monogram, or theme on a room's wall, ceiling, or floor.
It is important to take your lighting designer on a tour of the location of your wedding before the big day so that they can get a sense of the requirements for your particular area.
You should aim to arrange your walkthrough for roughly the same time as your event if you are getting married during the daytime so that you can get a good idea of how the natural lighting will look.
According to those with experience in the wedding lighting industry, the following are the typical costs of wedding lighting, not including labour and delivery, that one might anticipate incurring when working with a lighting designer: The lighting of a full ballroom is from 700 to 2500 dollars. Gobo lighting: $200-$500. Texture lighting can cost between $50 and $75 for each light fixture.
The distance between the gobo and the lens can be adjusted to produce an image that is either larger or more sharply focused. A gobo is an object that may be positioned either within or in front of a light source to influence the form of the light emitted and the shadow it casts.
It is surprisingly simple to use lighting gobos, particularly if you are already accustomed to working with artificial lighting. To begin, select the design that you like best and then place it on the plate.
Next, locate the gate, and place the plate inside the slot using the gate as a guide. After that, activate your light source and move it to the location that needs to be illuminated.