The lines of who pays for what when it comes to weddings these days are blurred. First of all, we have to throw out the disclaimer that there is no official ruling regulating financial responsibility. Traditionally, we probably all know that the bride's family foots the majority of the bill, but that's not stopping modern couples from spending their savings to have the wedding they want. 
"Building your wedding budget is one of the most important and difficult things to do, but taking the time at the forefront of planning can be one of your greatest aids along the way," says Alicia Fritz, the owner of A Day in May Events. "Budget conversations should begin at the same time that guest list and venue discussions begin. Most couples do not draw a correlation between their budget and their guest count, but understanding your 'cost per guest' early on will allow you to make better budget-aligned decisions, especially when reviewing vendors whose fees are independent of the guest count," she says.
Whether it's their second marriage or they want independence from their parents, many modern couples are choosing to take on all wedding costs on their own. In some situations, it's also possible that their parents simply aren't in a place to help out at all. "More couples are hosting their weddings, or a portion of the day, than in years past. For our clients, I do not see that it's based on control of the day, but rather it's the choice, or success, that they have had to invest more in areas or aspects of their day that means more to them versus their parents," Fritz says.
Rather than following tradition verbatim, a three-way split among the couple and family members is another contemporary payment plan option to take into consideration. It's a rare situation, but if that works for everyone, that's an easy way to do it. What's most important is to strike a balance that works for all parties involved. Since the landmark 2015 U.S. Supreme Court ruling recognising same-sex marriages, more LGBTQ couples than ever before reported having increased parental involvement. However, most LGBTQ couples in the United States still pay for their own weddings entirely out of pocket. 
 It wasn't very long ago that tradition called for the bride's family to pick up most of a wedding's tab. Though it may still be the case for many couples, it's not always so clear in modern times who pays for what part of a wedding. Couples getting married later in life who have the funds may prefer to pay for the entire event to keep total control. Or family members may offer to pay for parts of the wedding. It helps to look back at these unwritten rules of how traditional costs were split as a guideline while planning your wedding. Setting a budget and confirming expectations ahead of time with those involved financially will help keep conflicts minimum.
Whether you (or your parents) want to stick to tradition or you're just interested in knowing the traditional breakdown of costs, you should know that there are some very strict delineations. Ahead, we outline exactly who should front which finances, according to age-old customs.
You may have heard of the old-fashioned rule that certain people have to pay for certain wedding costs. But don't worry—the bride's parents definitely don't need to take out a mortgage to pay for the wedding. And if you're like most couples, the two of you might even be covering a good portion of the expenses yourselves. The best way to work it out? 
Wedding Etiquette – Who should pay for what?
There's was much speculation around the three royal weddings in the past decade. The speculation being around who will pay for what. Luckily most couples don't face the same scrutiny over their wedding plans. However, who picks up the tab can cause disagreements or, sometimes, worse.
These days it's not too hard to get your wedding etiquette right, as long as you know how you're going to manage it upfront.
Today, the average cost of a wedding is around $30,000, which is beyond most couples' reach. Traditionally, the bride's family pays for the wedding reception (including the venue, food and drink) while the groom pays for the honeymoon. However, there's transport and the church or ceremony fees, hen parties and plenty of other costs to factor in. These days, few couples play by the traditional wedding budget rules.
So, What Happens These Days?
Tradition says that the brides family pays for the wedding, and it is improper for any other party to contribute, except for set expenses as listed below. Today this form of the budget is rarely the case. The expenses can be divided in many different ways, and there is only one rule to follow, no party should be expected to contribute more than they can afford. Your wedding day should always be a day that you can look back on with joy, without thinking how broke it made you.
Some go it alone completely and don't get any help from their parents; others pay most of the costs themselves but are happy for parents to chip in. Kelly Chandler of the U.K. Alliance of Wedding Planners says that as couples take more control over their wedding. They also tend to stump up more of the cash.
"Most couples can't afford to pay everything, and there's often a trade-off. This is between accepting financial help from your parents and having the wedding you want.
"If parents are putting up a large amount of money towards the wedding budget, they'll have their own ideas on how it should be spent."
If your parents pay for the reception, you can pretty much guarantee that they'll want to have a say in how many guests are invited. Parents often want to invite long-lost aunts and other family members you've not seen for many years. If you and your fiancé are paying for the wedding, you can have more of a say about who gets invited.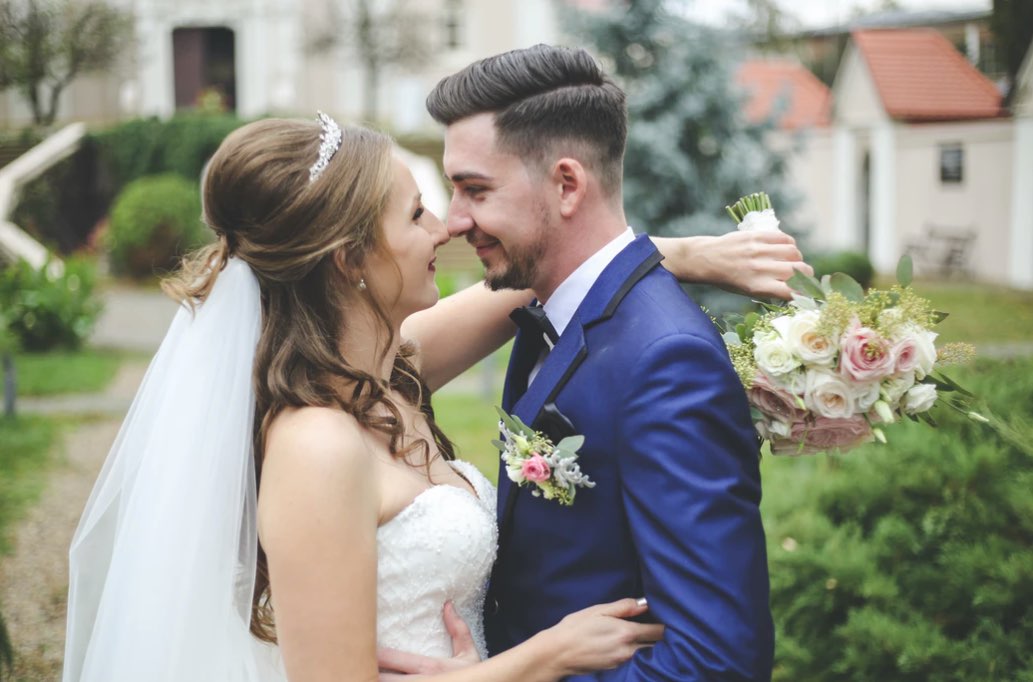 The Bride
Traditionally, the bride is only solely responsible for paying for the groom's wedding band and wedding gifts for her bridesmaids. However, there are many wedding costs (everything from a coordinator to flowers and décor) that are often shared between the bride and her family. With monetary contribution comes control in the planning of your nuptials. Determine who has the final say by addressing expectations from the start. "You cannot assume that because parents are gifting money, that financial contribution does not come with a stipulation," Fritz says. "It would be a shame to have hurt feelings or mixed messages if there was an expectation for 'control', but it was never given," she adds.
A word of advice to fellow brides: "If you are setting a budget, then set the budget. Don't set a low budget to try and skimp on things that you know you are going to spend more on later," Fritz says. "Be realistic. Make certain that you keep in mind the direct correlation between the number of guests and the overall spend—the more people, the more the wedding will cost. That is not the case for every aspect, but if you are working with a budget, this is something you must keep in mind. Do not willingly put yourself in debt for your wedding. You have your whole life in front of you. Get creative, and you can do more with less!"
The Bride Is Responsible For:
Groom's wedding band

Wedding gifts for bridesmaids, groom, and parents

Hair and makeup
Traditional Costs for the Bride
The bride is the star of the wedding. But, she's traditionally been responsible for a few things, including:
The groom's wedding ring

A wedding gift for the groom

Gifts for her attendants

Hair, makeup, and beauty treatments for herself and the bridal party

Sometimes accommodations for any out-of-town bridesmaids if her family has not taken on the responsibility
Traditional Costs for the Bride's Family
The responsibilities of the bride's family begin before the nuptials. The bride's parents typically host and pick up the costs of an engagement party as a way to welcome the groom-to-be and his family into the bride's family. Besides, the bride's parents are traditionally the main hosts of the reception. It's their job to make the festivities run smoothly and make guests feel welcome. In addition to paying for their attire and travel, the bride's family is responsible for paying for the following:
The reception, including food, music, decorations, rental fees, and entertainment

The cost of the ceremony, including rental fees and decorations

Flowers for the ceremony and reception

The bride's wedding dress and accessories

Invitations, announcements, programs, and mailing costs

Wedding favours

Photography and video fees

Officiant's travel and lodgings (if from out of town)

Bridesmaid's lodgings (if from out of town)

Transportation of bridal party on the wedding day
We figured it's about time we tackled this topic. It's tricky because it's about money, and money can be a sensitive and divisive subject. But for what it's worth, here's our two cents (pun intended).
Being asked to be a bridesmaid is a special honour. We all know this. What's typically accepted is that there's a bit of an expense associated with the honour. The question is, how much? And out of the bride and bridesmaids, who pays for what?
Our personal feeling is that there shouldn't be any set-in-stone rules for who should pay for what for bridesmaids. Bridal forums might tell you otherwise (and my god, what a horrifically messy can of worms; this question opens. We wish anyone engaging in those conversations online good luck). Still, at the end of the day, it comes down to what the bride feels comfortable with, the level of formality she wants at her wedding and her budget.
This said, there's probably a bit of etiquette that you could use as a guideline.
We'd say there's a fairly solid consensus that the couple should pay for anything beauty-related for bridesmaids, like hair, makeup, tans or nails. Anything that affects the way the girls look that the bride has specifically requested.
When it comes to dresses and shoes, it's kind of a grey area, but one of the big factors that can influence whether a bride should pay is the level of flexibility she allows her bridesmaids in the decision making of what they're wearing. For example, if a bride has her heart set on a particular dress style and shoes that aren't necessarily to the taste of her bridesmaids, she might want to pay for these – or at least pitch in financially.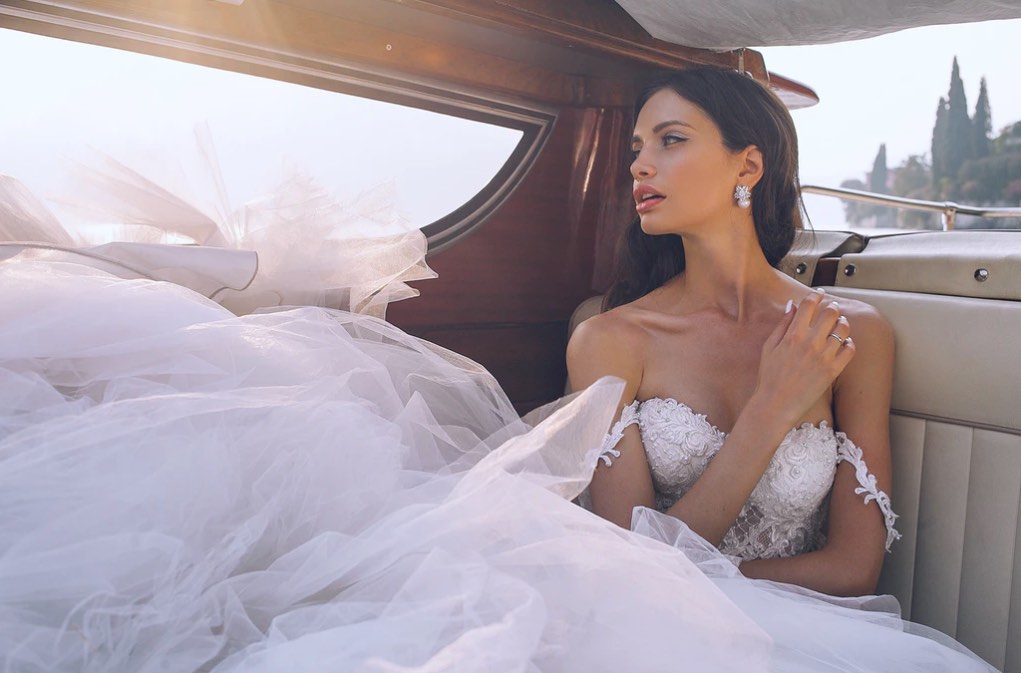 However, suppose she's happy for her bridesmaids just to choose an outfit that fits within a certain colour scheme. In that case, there's probably less obligation for the bride to offer to pay because the bridesmaids can shop to their own budget, and they can choose something they can wear again.
If it's a destination wedding, the couple might want to help cover accommodation the night before the wedding as well as the wedding night, particularly if the whole bridal party is staying in the same property together. This could be seen as a token of appreciation for the support and travel that the bridal party have put into the day.
The traditional premise of what a bridesmaid is has changed hugely over time. In the pre-Victorian era, bridesmaids' role was apparently to wear the same outfit as the bride to confuse evil spirits that wanted to sabotage the newlyweds. It's pretty clear we've come a long way since then. In fact, we should probably just start calling our chosen support team 'brides babes, because there's no obligation for them to do anything maid-like at all.
Choosing bridesmaids is more about acknowledging the special ladies in your life that have supported you thus far on your journey. You want them involved in your wedding because they're your family and because you couldn't imagine drinking champers on the morning of your big day with anyone else – not to fulfil specific duties, look a certain way or pay for certain things.
Even the fact that there are so many strong opinions about who should pay for what when it comes to bridesmaids is problematic – it shouldn't be a stressful ordeal. Rather an open, honest conversation you have with your girlfriends over a bottle of wine. Recognising that everyone has different priorities and attitudes towards weddings is the biggest thing. No relationships should be affected by something as trivial as cash spent on a dress or shoes at the end of the day.
But hear us out: These might seem like rules, but they're not set in stone—feel free to follow or stray from them based on what's best for your financial circumstances.
Ceremony
Bride and family pay for church or synagogue, sexton, organist and so on.

Groom and family pay for marriage license and officiant fee.
Wedding Attire
Bride and family pay for bride's dress, veil, accessories and trousseau Groom and family pay for groom's outfit.

All attendants pay for their own clothing, including shoes. 
Flowers and Decorations
Bride and family pay for floral arrangements for the ceremony (including a chuppah if it's a Jewish wedding ceremony) and reception, plus bouquets and corsages for bridesmaids and flower girls.

Groom and family pay for the bride's bouquet, boutonnieres for men and corsages for mothers and grandmothers.
Honeymoon
Groom and family pay for the complete honeymoon.
Photography
Bride and family pay for all wedding photos and video.
Prewedding Parties
The bride's or groom's family plans and hosts the engagement party; if there's more than one, the bride's family hosts the first one.

Groom's family plans and hosts the rehearsal dinner.

Maid of honour and bridesmaids host the bridal shower and bachelorette party.

The best man and groomsmen host the bachelor party.

Friends may throw additional engagement parties or showers.
Reception
Bride and family pay for all professional services, including food and decorations.

Groom's family pays for the DJ or band and liquor.
Rings
The bride and her family pay for the groom's ring.

Groom and his family pay for both of the bride's rings.
Stationery
Bride and family pay for invitations, announcements and wedding programs.
Transportation
Bride and family pay for wedding transportation of the wedding party to and from the ceremony and reception.