You're engaged to your best friend, your partner in crime, your ride or die. Now it's time to start planning the big party! The first thing on your mind will likely be: "How much is all of this going to cost?" and "How are we going to pay for it??". But don't panic. We've got a super powerful budget tool that estimates your wedding costs and breaks them down, so you have a good idea of what each part will cost.
Some families may offer to help the newlyweds-to-be celebrate the most magical day in their lives, and for that, we've put together the lowdown on (traditionally) who pays for what. This way, you can look at your budget, see how much each part costs, and let your families know how much they can help with! At the end of the day, it's whatever works for you and your family, but this is an excellent place to start! 
When it comes to paying for the wedding, there are differing views. Back in the day, the bride's parents were responsible for hosting (and paying for) the entire celebration. Today, most people believe the couple should pay for their own wedding—especially if they have lived on their own for some time. Of course, parents often want to pitch in. Contributions should be negotiated according to willingness and ability, but the following slides' traditional divisions will offer some more guidance on who pays for what at a wedding.
Whether your parents (or your future spouse's parents) are generously offering to pay for part or all of the wedding, it's helpful to understand who historically has paid for each aspect of the big day. While it's by no means mandatory for the bride's family to pay for the engagement party and the groom's parents to foot the bill for the rehearsal dinner, working knowledge of how a wedding bill typically shakes out will help everyone navigate this tricky business.
Here, what you need to know about how a traditional budget breaks down, plus tips to help you decide who will pay for what.
As you budget for your wedding, things can get complicated, especially if multiple parties (parents, grandparents, the bride and groom) help to foot the bill. One question in particular: who pays for the honeymoon? It's easy to get lost in planning the where and when, but first things first. It would help if you found out who's writing the check. Our experts have a few different options for who will be handing over their credit card for your honeymoon expenses.
The lines of who pays for what when it comes to weddings these days are blurred. First of all, we have to throw out the disclaimer that there is no official ruling regulating financial responsibility. Traditionally, we probably all know that the bride's family foots most of the bill, but that's not stopping modern couples from spending their own savings to have the wedding they want. 
"Building your wedding budget is one of the most important and difficult things to do, but taking the time at the forefront of planning can be one of your greatest aids along the way," says Alicia Fritz, the owner of A Day in May Events. "Budget conversations should begin at the same time that guest list and venue discussions begin. Most couples do not draw a correlation between their budget and their guest count, but understanding your 'cost per guest' early on will allow you to make better budget-aligned decisions, especially when reviewing vendors whose fees are independent of the guest count," she says.
Meet The Expert
Alicia Fritz is the owner of A Day in May Events, a destination wedding and event planning firm headquartered in Traverse City, Michigan.
Whether it's their second marriage or they want independence from their parents, many modern couples choose to take on all wedding costs on their own. In some situations, it's also possible that their parents simply aren't in a place to help out at all. "More couples are hosting their weddings, or a portion of the day, than in years past. For our clients, I do not see that it's based on control of the day, but rather it's the choice, or success, that they have had to invest more in areas or aspects of their day that means more to them versus their parents," Fritz says.
Rather than following tradition verbatim, a three-way split among the couple and family members is another contemporary payment plan option to take into consideration. It's a rare situation, but if that works for everyone, that's an easy way to do it. What's most important is to strike a balance that works for all parties involved. Since the landmark 2015 U.S. Supreme Court ruling recognizing same-sex marriages, more LGBTQ couples than ever before reported having increased parental involvement. However, there's still a majority of LGBTQ couples in the United States that pay for their weddings entirely out of pocket. 
 Whether you (or your parents) want to stick to tradition or you're just interested in knowing the traditional breakdown of costs, you should know that there are some very strict delineations. Ahead, we outline exactly who should front which finances, according to age-old customs.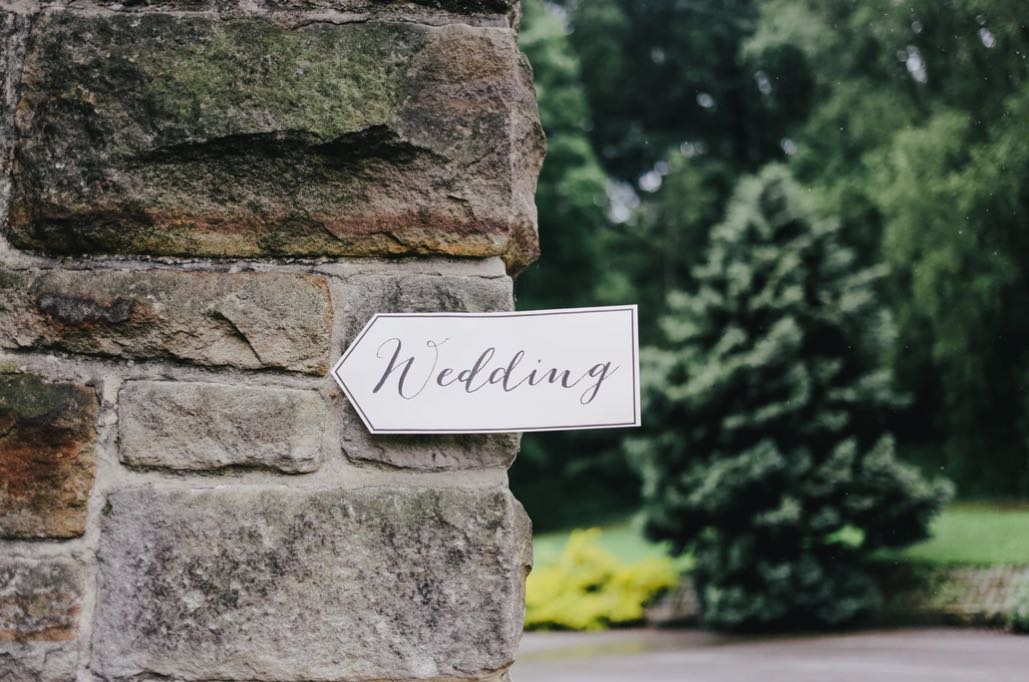 Who Pays for the Honeymoon?
Traditionally, it is the groom who pays for the honeymoon. However, most couples today are splitting the cost, and many are asking for donations towards their honeymoon instead of wedding gifts! This is a new tradition that stems from the fact that people are getting married later and already living together when they tie the knot. This means they probably don't need a new toaster or a 24-piece dinnerware set!
There is no set rule on who pays the bill for the honeymoon in this day and age.
Suppose the bride is deeply involved in the myriad details of wedding planning. In that case, the groom often takes responsibility himself to plan—but not necessarily pay for—the honeymoon (with the bride's input, unless it's a surprise honeymoon).
Often a newlywed couple will fund the honeymoon themselves, especially when parents pick up the tab for the wedding.
The Parents
One set of parents, or both, may offer to step to give the couple their honeymoon. That might come in the form of a check that the couple can use to plan their trip or a trip that the parents arranged. And, in some cases, the honeymoon might be a complete surprise where the couple has no idea where they're headed until they open an envelope and find tickets inside (let's hope they've packed correctly!).
The Bride's Family?
Even though this rarely applies these days, it's interesting to note all the costs expected of the bride's family once upon a time. Think everything from invitations and stationery (except for rehearsal dinner invites) to accommodations for bridesmaids. Also included are obvious things like the wedding dress, accessories, and hair and makeup. Nowadays, perhaps a sweet grandmother offers to purchase your gown, or perhaps you're paying for it on your own. The bride's family also pays for big-ticket items such as a wedding planner, the bachelorette party, and ceremony reception costs (music, guest favours, rentals, etc.).
"While some couples do prefer to honour the tradition for which family pays for certain items, we open the discussion to our couples without the pressure of 'following suit' and what it means to follow tradition for tradition's sake versus what the family is comfortable with," Fritz says. "Hosting weddings in the current times are much different than they were when traditions like payments were established."
Be sure to budget an estimate of your expenses in an Excel/Google document. Your respective parents can then look over the spreadsheet and offer some high-level feedback, as well as volunteer for where they'd like to pitch in. (This is also valuable if one or both sets of parents are divorced, or other scenarios where multiple parties may be involved).
The Bride's Family Is Responsible For:
Engagement party

Wedding dress (including veil and any accessories)

Wedding planner/coordinator

Invitations/stationery/save the dates/wedding programs

Photography/videography

Transportation/accommodation for bridesmaids

Pre-wedding parties

Ceremony/reception

Flowers/décor

Wedding cake

Morning-after brunch
The Groom's Family?
The groom's parents are expected to pay for the marriage license and officiant fee, the rehearsal dinner (including the venue, food, drink, decorations, entertainment—and yes—the invitations, too), and accommodations/transportation about the groom's family and groomsmen. The groom and/or his family would traditionally plan and pay for the honeymoon, but nowadays, the planning and budgeting is generally more collaborative—and even crowdfunded. Some couples set up a place at their reception for guests to throw in some fun money towards their "honeymoon fund." In contrast, others add honeymoon costs—ranging from airfare segments to honeymoon activities and experiences—to an online honeymoon registry.
The Groom's Family Is Responsible For:
Honeymoon

Marriage license/officiant fee

Rehearsal dinner

Bride's bouquet, boutonnieres, and corsages

Transportation/accommodation for groomsmen

DJ/band and liquor/alcohol for wedding reception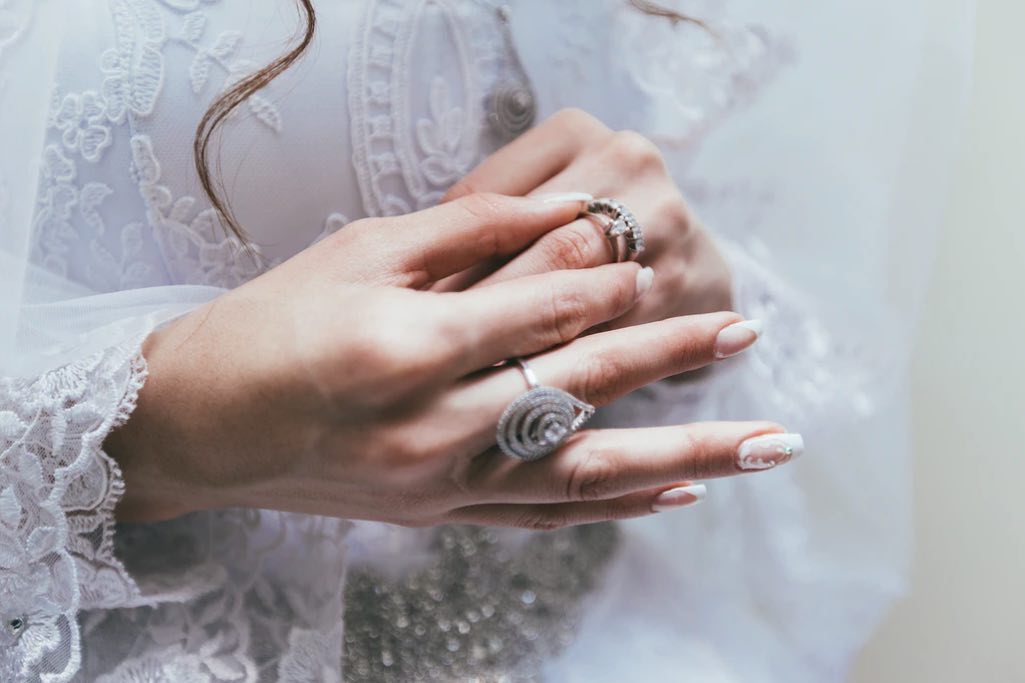 The Couple
Couples can also pay for the honeymoon themselves. Or, perhaps one of you will cover the expenses for the entire honeymoon while the other is responsible for another aspect of the wedding. It's up to each couple and their financial situation to find a solution that works for them. There are no wrong options!
The Bride?
Traditionally, the bride is only solely responsible for paying for the groom's wedding band and wedding gifts for her bridesmaids. However, there are many wedding costs (everything from a coordinator to flowers and décor) that are often shared between the bride and her family. With monetary contribution comes control in the planning of your nuptials. Determine who has the final say by addressing expectations from the start. "You cannot assume that because parents are gifting money, that financial contribution does not come with a stipulation," Fritz says. "It would be a shame to have hurt feelings or mixed messages if there was an expectation for 'control', but it was never given," she adds.
The Bride Is Responsible For:
Groom's wedding band

Wedding gifts for bridesmaids, groom, and parents

Hair and makeup
A word of advice to fellow brides: "If you are setting a budget, then set the budget. Don't set a low budget to try and skimp on things that you know you are going to spend more on later," Fritz says. "Be realistic. Make certain that you keep in mind the direct correlation between the number of guests and the overall spend—the more people, the more the wedding will cost. That is not the case for every aspect, but if you are working with a budget, this is something you must keep in mind. Do not willingly put yourself in debt for your wedding. You have your whole life in front of you. Get creative, and you can do more with less!"
The Groom
Precedent proposes that the groom purchases the bride's engagement ring and wedding band. As per tradition, the groom is also responsible for covering his attire's cost—whether he buys or rents—but it's not uncommon for the groom's family to pitch in. Lastly, the groom is expected to pick up the tab on any gifts to his groomsmen and the bride.
The Groom Is Responsible For:
Engagement ring and wedding band for the bride

Groom's attire

Wedding gifts for groomsmen and the bride

Honeymoon (unless the groom's family has it covered)
Since it's important to take a honeymoon, a couple who can't afford an expensive one has several affordable options. Besides, they can delay their getaway, take a shorter one than planned, drive instead of fly, or visit a place in the off-season to save money on hotel rates. And if they're strapped for cash and willing to sacrifice some comforts, they can plan a truly cheap honeymoon.
The question of who pays for the honeymoon has shifted over the years as certain norms and traditions have changed. Traditionally, the groom's family paid for the honeymoon, but like every wedding, no two couples are alike — and neither are their families. The question of who pays for the honeymoon often depends on family relationships, traditions, and, of course, the couple's personal preference.
If you're having trouble deciding who pays for the honeymoon and how you should decide which route to take, we're here to help. Keep reading to learn more about who pays for the honeymoon and how a honeymoon fund like Hitchd can help make your honeymoon the trip of a lifetime.
For Traditional Couples
Traditional couples tend to style their weddings as maybe their parents or grandparents once did. They have never lived together, and they may be still living at home with their respective parents. They might also come from religious backgrounds that frown upon couples living together before marriage. When they marry, they may move in with one or the other's parents and save money before buying their own home.
In these more traditional settings, the groom or the groom's parents usually pay for the honeymoon. The bride's family usually handles the wedding costs, and the groom or his family would handle the honeymoon.
It used to be that the groom would plan a special trip for his new wife and surprise her with the destination and all of the details at the reception. The destination would vary. Some grooms would plan exotic honeymoons to Mexico or the Caribbean, but a honeymoon at Niagara Falls or even Las Vegas was popular for more modest couples.
Suppose the groom's family was planning the trip; how they planned it usually varied. Sometimes, the parents present the couple with a check and an amount to spend on the honeymoon. Other parents can be more involved, and they'll choose the destination, hotel and a few activities.
While it can be great for couples to get a free honeymoon from the groom's parents, it can cause some issues, which we'll discuss later.
If you recognize your family and wedding style in this traditional couple, then you and your partner should sit down with the groom's family and discuss their plans for your honeymoon. It's never easy to discuss money, but it's better to know what they're thinking, so you're all on the same page. If they insist on keeping it all a surprise, you may just want to let them know some places where you would not be comfortable going.
For grooms planning the honeymoon, you too should ask your partner if there's a place he or she may not want to go. Just because you want to go skiing doesn't mean your partner does too.
For Modern Couples
As more and more couples decide to pay for the wedding themselves, they may decide to pay for the honeymoon as well if they're able to afford it.
It's also not uncommon now for couples to put off their honeymoon for a short amount of time and wait until they can pay for the trip themselves. Some couples treat themselves to their honeymoons when their first anniversary rolls around.
Modern couples set their own way when it comes to how they're going to structure their wedding and honeymoon. They've likely lived together for a year or maybe more, which means they've already gotten a head start on building their home. They may still have religious wedding ceremonies, but they may pick and choose which traditions they'd like to include.
With modern couples, the question of who pays for the honeymoon can differ from couple to couple. The honeymoon may be a gift from a parent of either person or a set of grandparents who may decide to pay instead of a physical gift.
As more and more couples decide to pay for the wedding themselves, they may decide to pay for the honeymoon as well if they're able to afford it.
It's also not uncommon now for couples to put off their honeymoon for a short amount of time and wait until they can pay for the trip themselves. Some couples treat themselves to their honeymoons when their first anniversary rolls around.
Where to Get Honeymoon Funds
One way to defray a honeymoon's expense is by having the couple register for travel gifts at a Honeymoon Bridal Registry.
Other ways couples can pay for a honeymoon:
Cash from Wedding
Envelopes of cash can help to cover your honeymoon expenses. But unless you're having a huge wedding, you will have to augment them. 
Savings
If the wedding is many months away, start dedicated savings account for your honeymoon.
Credit Cards
Start using a credit card that offers points on every purchase. Many travel or airline credit cards offer generous sign-up bonuses if you spend a minimum amount in the first few months. With all of the wedding expenses, you'll have to pay for it, and it shouldn't be difficult to reach. Then you can use the points to help pay for flights or hotels.
Bank Loan
Not the best idea. Even if interest rates are low, it's not a good idea to saddle yourselves with debt at the start of a marriage.
Crowdfunding
Think you can get strangers to help with your honeymoon expenses through social media?