Videographers are currently enjoying a renaissance in popularity, particularly as the demand for wedding movies continues to rise. One could ask, "But what exactly does a videographer do?" What are the prerequisites for becoming one, if any? Recording live events and small-scale recordings is the primary responsibility of videographers, however this single action entails multiple related activities, which we shall discuss below.
Professional videography services include both filming and editing. Intuitively, you know that's true. But they might also be responsible for things like editing or sound design. After the video has been shot, they often participate in post-production. A camera operator may also conduct interviews, edit footage, or do all of the above.
Due to technological advancements, especially the transition to digital formats, the videography industry has undergone significant changes in recent decades. Videographers are still highly imaginative people with a great knack for capturing the decisive moments of any given scene. Videographers can be found anywhere that film is used, from sporting events to combat zones to advertising agencies and television news broadcasts.
A wedding videographer's primary responsibility is to capture all of the ceremony and reception activities on film. Freelancing is common in this field, and your duties will change from one client to the next. To properly execute your role as a wedding videographer, it is customary to sit down with the happy couple well in advance of the big day to discuss their expectations and make necessary preparations. Photographing and filming the happy couple before, during, and after the ceremony and celebration is permitted. You shoot the wedding, then edit the material to make a wedding film for your clients.
Need a Wedding Video Company for your special day? Look no further, Vogue Ballroom have you covered. 
What Is A Videographer?
On a smaller scale, videographers' skills can be used to create recordings documenting events like weddings, parties, and interviews; on a larger one, videographers can work on films, TV advertisements, and music videos.
A corporate video's primary goals are to record some aspect of the company's operations and to effectively convey the company's values and goals to the target audience. Although some businesses have their own in-house videographers, most hire professionals from the outside. In most cases, the latter is more practical for businesses that rely heavily on video marketing in order to bring in new customers, such as online retailers. Corporate videography might include anything from promotional footage for a business or product to coverage of a charitable event.
Freelance videographers, like many other independent employees, get to pick and choose the kinds of tasks they take on. Some videographers we know specialise on commercials, fashion, and beauty videos because those are the areas in which they feel most comfortable and to which they are most naturally drawn. Freelance videographers have more control over their work's copyright than employees who work for the same company. However, like many other freelancers, they have to put in a lot of time and effort to build up their clientele and oversee all elements of running their business.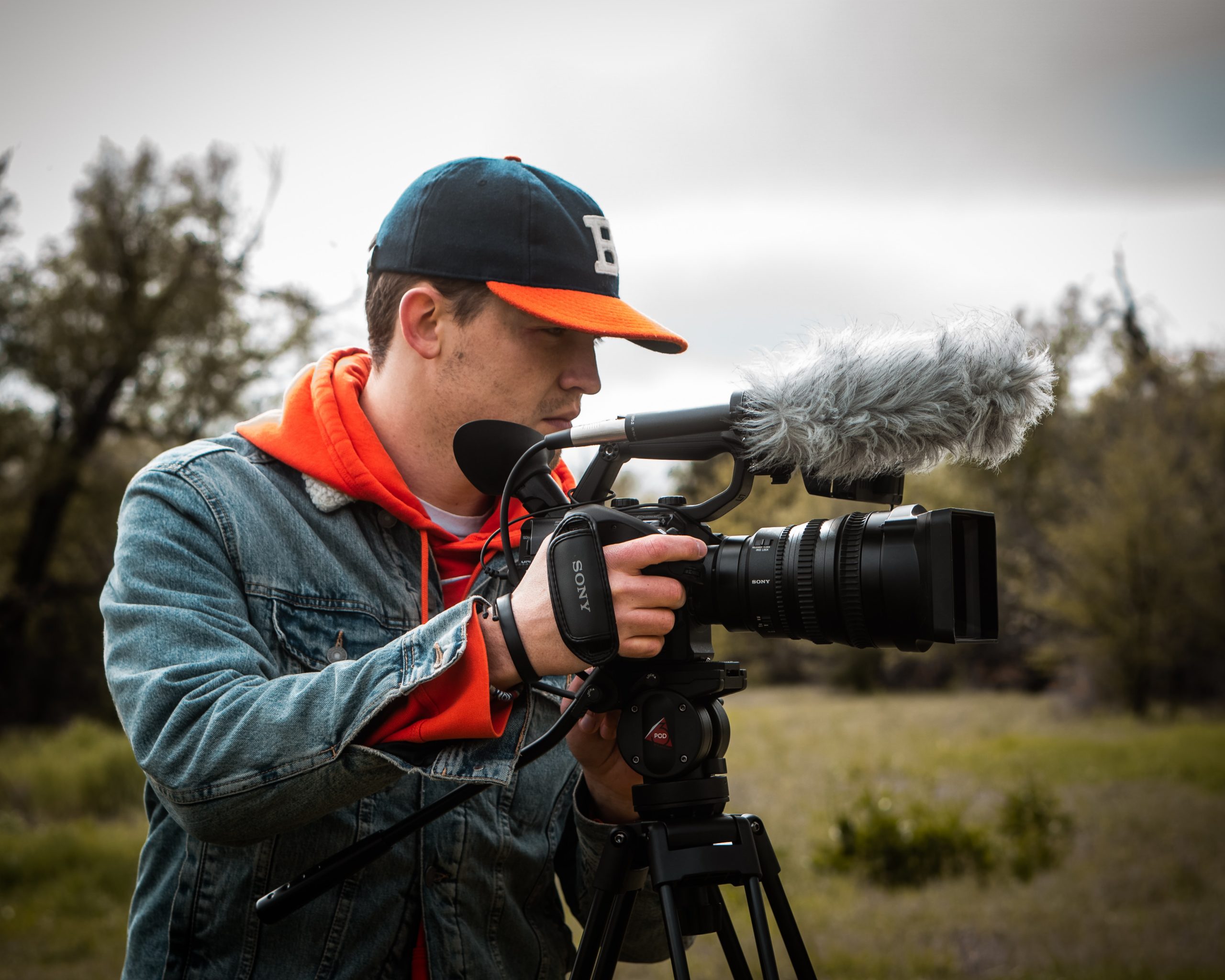 What Is Their Approach?
There are a variety of techniques that videographers might use to capture the events of a full day. Is yours hoping to take a backseat and not be a focal point of attention on your wedding day? Do they like to keep their distance or follow you and your boyfriend around all day? Or perhaps some combination of the two? Certainly, this will be heavily influenced by your goals and expectations for the final product, but it will also be heavily influenced by the videographer's personal aesthetic and approach. Some will merely observe and document, while others will give you and your companion responsibilities to accomplish (such as reading a letter aloud to one another into a microphone). If you want to avoid any unpleasant surprises on the big day, make sure to go over your goals and expectations with your professional well in advance.
What Equipment Do They Have?
Your wedding film will reflect a lot about the videographer you choose. If their prices are more than the competition, it's probably because they use more sophisticated tools to make a more engaging offering. Videographers for weddings typically use two cameras: one that is fixed on a tripod to film the entire event and one that is handheld to capture a variety of images and angles. And if they have a helper, the number might rise even higher. They might even use a drone if they're very creative about it!
They will have a variety of lenses, microphones, and possibly even an external light for their normal cameras in case the reception hall or other spots are dimly lit. Even with these add-ons, it is very uncommon for a videographer to also carry their own sound and lighting gear. Small, wireless lav microphones may be worn by you or your partner during the ceremony to ensure the cameras capture the sound of your vows even if no amplification devices, such as speakers or a sound system, are present. These mics are typically very unobtrusive, and they will play a crucial role in capturing your vows with crystal-clear audio.
How Are They Going To Collaborate With Your Photographer?
When planning your big day, you might have forgotten about the logistics of how your photographer and videographer would coordinate their efforts. Make sure the bride and groom meet each other before the wedding or as soon as the wedding day begins. Because of this, they can discuss in advance how to best collaborate for your event. Don't be startled (in fact, be delighted!) if they step aside and have that talk; after all, they are both attempting to capture crucial visual parts of your day, and a good working relationship and communication skills will be valuable for everyone.
What Is the End Product?
What you can anticipate from the finished result is the last and arguably most crucial piece of information. It goes without saying that you need to carefully read any contracts with your vendors, but this is especially true for the wedding album. It's important to know the videographer's area of expertise. Is what they're making more like a movie about your day, complete with cuts, music, voice-overs, etc.? Do they plan on showing a more raw, unrehearsed version of your event? Is there simply one feature-length film provided, or do they also give you a highlight reel to post on social media? You can get answers to most of these questions by watching a sample of their work before making a decision, but you can also ask them directly during a consultation.
The method of delivery of the finished product is also important to know. In other words, will we receive everything online, perhaps with a USB disc or a link to a shareable video version? Is a real DVD being sent your way, and if so, how many? Any of the above would make for a fantastic wedding video, but the best choice will ultimately come down to the preferences of the bride and groom and the services provided by the videographer. In order to guarantee that you have an accurate expectation of the final outcome!
Make sure they know in advance if there is anything uncommon or significant you want captured on film, such as certain members of the family you want filmed or as much of the dance as possible. While most videographers will be eager to work with you to ensure that your vision is realised, they can't possibly anticipate your needs if they have no idea what they are. We need to talk, talk, talk!
Qualifications For A Videographer
Videographers may be tasked with bringing or putting up all of this gear, filming, breaking it down, and editing the resulting video or clip.
Typical Responsibilities Include The Following:
Developing the final film or video project in tandem with the Creative Director or a group of other artists.

Selecting the Appropriate Tools

Disassembling and cleaning mechanical devices

Preparing and breaking down set pieces, such as cameras, microphones, lights, and backdrops

Adjusting and fixing machinery

Performing minor fixes to malfunctioning machinery

Making "B" rolls, or establishing shots, with a live stream

Identifies and attempts to resolve equipment issues

Conducting interviews and constructing a cinematic short through the manipulation of raw footage

Participating in studio-based film production as an editor

The process of adding text to a video in the form of closed captions, graphics, or other on-screen text.

Processing a video in a computer to incorporate visual effects and animation
Of course, the specific duties of a videographer will depend on their speciality. A videographer for a wedding, for instance, may spend the day chatting with the client and filming the ceremony and reception. Newspaper videographers, on the other hand, are allowed to wear flak jackets and risk being shot at while covering stories of human suffering. While these two scenarios are at opposite ends of the spectrum, they are both within the purview of the person operating the camera.
Of course, a videographer is also responsible for things like the ones listed above, but what specific abilities will help them succeed? Find the perfect wedding video company to help capture those special moments here. 
The Following Qualities Are Necessary For Aspiring Videographers: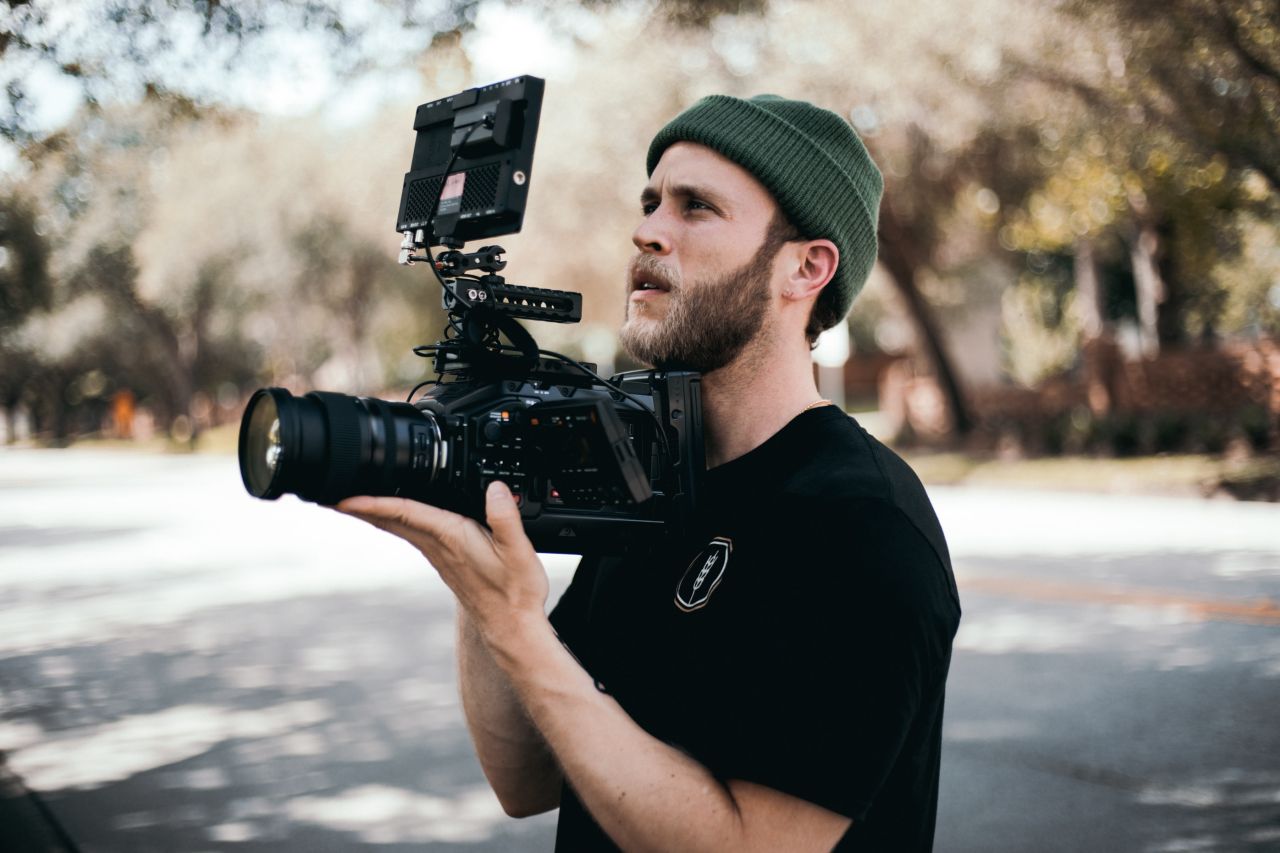 Ability to use one's hands, freedom of movement, and a modicum of strength and stamina

The guts to take a potentially dangerous shot for the camera.

Talent for innovation and meticulousness Capacity to meet tight deadlines Efficient time management

Filmmaking skills that include taking fragments and piecing them together into a narrative

Possessing a pliable mind and an attentive ear

Capable of waiting for the ideal moment to snap a photo

Drive and vigour

Expertise in video, audio, lighting, or other production equipment, including the ability to operate, configure, set up, and fix such devices

The ability to use and knowledge of computerised tape editing tools is required.

The ability to edit successfully

able to use a range of digital platforms and programmes for film production, post-production, and editing

Exuberance; they must be completely focused on making the shot.
The job of a videographer is difficult in any setting. It's a cutthroat industry, so success necessitates grit and effort.
Recommended Software Competency
A Videographer's skill set extends to both the hardware (cameras, switches, digital editing suites) and software (storyboarding, editing) involved in creating a finished video.
Among the various types of software you could encounter in the industry are:
To organise and script videos, use Celtx.

Video editing with Pinnacle Studio 16 Ultimate

Adobe's Creative Cloud has many filmmaking applications, including editing, scripting, and marketing.

Knowing how to use Corel VideoStudio Ultimate is a valuable skill.

Alternatively, Mac devotees can use iMovie, while professionals can use Apple Final Cut Pro X.

PC users can find solace in Windows Movie Maker.
The software a videographer uses is likely to serve multiple purposes, such as allowing for simultaneous camera input, 3D editing, motion tracking, and even keyword tagging.
Still, there's more to come. Since we already established that familiarity with both software and hardware is crucial, we can't ignore the possibility that a videographer may also require other tools in addition to the camera itself. When considering all the many pieces of software and hardware, what about microphones and lighting?
To work as a Videographer, you'll need all of these abilities. It's a fun and varied job, but there's really just one thing you need to do to succeed: get the photo right on the first try.
The way to become a videographer.
Participate In Workshops

Buy A Quality Video Camera.

Obtain A Degree In A Similar Field From College?

Look For Internship Opportunities.

Look For Internship Opportunities.

Make your films 

Job Applications
There are certain differences between videography and photography, yet as visual arts they share many characteristics and challenges with one another. Jobs for videographers tend to be unpredictable and not the typical 9 to 5. It's possible that you'll put in a 12-hour day today and then be completely unemployed for the next few days. The wedding videography industry is highly seasonal. However, working in the film industry may provide more predictable schedules, although success in this field requires more than just technical know-how; it also necessitates creativity and a genuine interest in movies. They have outlined a sequence of procedures that, if followed correctly, can maximise your prospects of finding employment.
Participate In Workshops
To be considered a videographer, one must be capable of doing more than just holding a camera. This task calls for talent, technological know-how, and imagination. A workshop is something everyone should do at least once, in my opinion, because it can help you figure out if becoming a videographer is something you'd enjoy doing. Short courses can teach you everything from how to use a camera to filmmaking fundamentals like editing and lighting.
Buy A Quality Video Camera.
Pick for a decent entry-level camera. You don't need to drop a tonne of cash on a top-of-the-line camera before you've had some practice and figured out what works best for you, which is why We recommended a beginner model. If you're just starting out, a nice digital single-lens reflex camera (DSLR) can be all you need. As time goes on, you'll realise that a video camera is only one piece of the puzzle, and that there are many other pieces of technical equipment, such as sliders, cranes, camera rigs, and more, that you'll need to become acquainted with.
Obtain A Degree In A Similar Field From College?
A four-year degree is not required to work as a videographer, but it certainly won't hinder your chances. Much more weight should be given to experience and enthusiasm. You may learn a lot about videography and filmmaking by getting one of several different bachelor's degrees that are all closely related to these fields.
Communications 

Cinematography 

Broadcasting 

Video editing 

Film theory 

Screenwriting 
Look For Internship Opportunities.
Even if you have a relevant degree, it is increasingly unlikely that you will be hired without prior relevant work experience. Do an internship or get some work experience preferably while you are still in school; this will make it much easier to find a job when you graduate. Seek out internships with film studios, television stations, and other media outlets in your area.
Make Your Films 
When you have learned enough and are truly excited about something, only then can you truly make a difference. Building genuine projects with other enthusiastic amateurs can help you not just establish a portfolio, but also earn some practical experience, therefore it's time to strike out on your own for a while. On top of that, doing so will assist you in developing your individual artistic voice. Check out our post on What is the purpose of Wedding Video editing?
Job Applications
Once you've completed the aforementioned steps, you'll be in a strong position to launch your professional life and begin actively seeking employment. You can start your search for a job online, make some phone calls to film organisations, and spread the word to your loved ones.
Hopefully, you now have a better notion of what to prepare for when hiring a professional videographer. Do not hesitate to voice any inquiries, requests, or worries you may have. Even while the videographer probably cares as much as you do about getting a high-quality film, they may not pick up on the fact that you're eager for details unless you express your interest. Each customer is unique.
Conclusion
The main job of the videographer is to record all of the events during the ceremony and the reception. Photographers and videographers work in all kinds of settings, from concerts to war zones. Videographers are frequently involved in post-production once the footage has been shot. Independent filmmakers have greater ownership over their work's intellectual property than their in-house counterparts. Wedding videographers usually utilise two cameras: one on a tripod to film the entire event and another that can be moved around to get different shots.
If they're ingenious, they might even deploy a drone. A videographer's standard equipment kit will most likely include additional lenses, mics, and an external light. A videographer typically does not need to bring their own lighting or sound equipment. Everyone benefits from a productive partnership between the videographer and the photographer. In some cases, videographers are responsible for transporting or setting up all of this equipment, filming, dismantling, and editing the resulting movie or clip.
During a wedding, for instance, the videographer may spend the day conversing with the customer and capturing the ceremony and reception. Videographers need technical expertise with both cameras, switches, and digital editing suites, as well as software (storyboarding, editing). Assuming the role of videographer is challenging in any situation. Being successful requires guts and hard work because of the competitive nature of the industry. Photography and videography are not exactly the same thing.
Technical proficiency is not enough to achieve success in this industry. Careers as a videographer are not typically stable 9-to-5 affairs. You can become successful in the field of videography without completing a four-year programme. It is becoming increasingly improbable that you will be recruited without relevant work experience, even if you have a suitable degree. Get some work experience through an internship or full-time job while you're still in school if at all possible. Get an internship in a local production company, TV station, or newspaper.
Content Summary
The growing demand for wedding videos has led to a revival in the popularity of videographers.

The primary duty of videographers is to record live events and small-scale recordings, although this single action comprises several associated actions, all of which will be discussed below.

Videography services provided by professionals incorporate both filming and editing.

The videography industry has changed drastically over the past few decades as a result of technological developments, particularly the shift to digital forms.

The main duty of a wedding videographer is to record all of the events throughout the ceremony and the reception.

Any and all photography or filming of the newlyweds is welcome before, during, and after the ceremony and reception.

To create a wedding film for your clients, you shoot the ceremony and reception and then edit the footage.

Videographers who work on a freelance basis have the same flexibility as other workers to choose the projects they want to devote their time to.

Independent filmmakers have greater ownership over their work's intellectual property than their in-house counterparts.

They, like most freelancers, must, however, devote a great deal of time and energy to marketing and managing the various aspects of their business.

Videographers have a wide range of options at their disposal for recording the activities of a single day.

Your desired outcomes and the videographer's creative vision will both play significant roles.

In order to avoid any unwelcome shocks on the big day, it is important to discuss your objectives and expectations with your professional in detail before the event.

The videographer you hire will have a significant impact on the final product of your wedding film.

Although these accoutrements have become more prevalent, it is still unusual for a videographer to additionally bring their own sound and lighting equipment.

Even if there are no speakers or amplification devices available, the sound of your vows can still be captured by the cameras by wearing a small, wireless lav microphone.

You may not have given much thought to how your wedding photographer and videographer will work together until it's too late.

If possible, the bride and groom should meet each other before the wedding or at the very beginning of the wedding day.

This will allow them to plan in advance how they will work together for your event.

if they put their differences aside and have a chat; after all, they are both trying to record important visual moments of your day, so a harmonious working relationship and clear lines of communication are in everyone's best interest.

It goes without saying that you should read all vendor contracts thoroughly, but the wedding album contract is of particular importance.

Learn the videographer's specialisation before hiring them.

It is also useful to know how the final product will be shipped.

The ideal option will depend on the tastes of the bride and husband and the services offered by the videographer, but any of the three will make for a great wedding movie.

You should let them know in advance if there is something particularly interesting or unusual you want documented, such as specific members of the family or the entire dance.

The vast majority of videographers want to help you realise your vision, but they can't do so if they have no understanding what that vision is.

collaborating with the Creative Director or a team of other artists to develop the final film or video project.

Of course, a videographer's actual work depends on their area of expertise.

Here you can find the best wedding video business to assist you record all the unforgettable moments of your big day.

mobility, hand-eye coordination, and minimal strength and stamina are all required.

bravery in taking a risky photograph for the sake of art.

Assuming the role of videographer is challenging in any situation.

A video journalist is well-versed in both the technological tools (cameras, switches, digital editing suites) and creative processes (storyboarding, editing) that go into making a polished product.

Given the importance of knowing how to work with both computer programmes and hardware, it's reasonable to assume that a videographer will need more than just a camera.

Although the two visual disciplines of photography and video have their distinctions, they also have numerous similarities.

The demand for wedding videographers peaks in the summer.

Although the film sector may offer more stable work hours, success in this industry demands more than just technical know-how; it also requires creativity and a real passion in movies.

One must be able to do more than just operate a camera in order to be considered a videographer.

You can learn the essentials of filmmaking, from how to use a camera to editing and lighting, in a relatively brief amount of time.

Choose a good camera for beginners.

You'll soon learn that a video camera is just one of several technological tools, such as sliders, cranes, camera rigs, and more, that you'll need to master.

Earn a Bachelor's or Master's Degree in a Related Field?

A bachelor's degree isn't necessary to become a videographer, but it certainly doesn't hurt your prospects.

It is becoming increasingly improbable that you will be recruited without relevant work experience, even if you have a suitable degree.

It will be much easier to find a job after graduation if you complete an internship or get some work experience while you are still in school.

Get an internship in a local production company, TV station, or newspaper.

It's time to branch out on your own for a while and build some real projects with other eager amateurs to add to your portfolio and gain some real-world experience.

After you've done the things I've listed above, you'll be ready to launch your career and start looking for work.

You may begin your employment hunt online, make some phone calls to film organisations, and inform your loved ones.

You should be more prepared for working with a professional videographer now that you have read this.
FAQs About Wedding Videography
It will take three to four weeks. However, during the summer, when business is typically at its peak, this time frame may be stretched out slightly.
This varies, but we find that a Highlights Wedding film plus the additional video and audio footage recorded separately is the best solution.
Since the vast majority of videographers work as independent contractors, pricing typically varies. In most cases, videographers will provide you with the option to personalise your package by providing pre-made options as well as a la carte pricing for more services, additional time, or further editing. It is strongly suggested that you begin with a standard package and then personalise it from there in order to ensure that all of your needs are satisfied. You can frequently find better deals if you shop in this manner.
If your wedding is going to take place during a popular time of year, you should try to secure the services of your videographer eight to twelve months in advance in order to secure the date.
During the shoulder seasons, you'll have more flexibility in reserving their services. In addition, if you go with a professional with less experience, they are also less likely to be fully booked, which means you have more leeway in scheduling.
The default choice is a sequential and chronological video, which goes over the day's important events in the sequence in which they occurred. For the method, think of the videographer as a fly on the wall or as a shadow that just trails you throughout the day. The final product mostly consists of music and contains intermittent bursts of recorded voice.