Half-Day or Full-Day Tour with Private Guide from Melbourne
DM Concierge
Address: Healesville Sanctuary St. Kilda Beach
Phone: 0061 (87) 2285 255
David and his guide Steve did an amazing job with putting together a tour for the 4 of us on Good Friday. They made sure to keep everyone comfortable and entertained for the entire 4 hour tour which is saying something as we ranged in age from 8 to 70. Steve the guide was super knowledgeable and was able to talk with confidence about the city, it's history and lots of interesting facts. The car was super comfortable and his driving was great. Given that it was Good Friday there was less traffic on the road and we were able to see a lot more than we would ordinarily have been able to see in the 4 hours so that was a lucky break. David was also excellent with contact, texting to make sure we knew what was happening in the days beforehand and following up afterwards to make sure it had gone well. Well worth the money, would have no hesitation in recommending David and Steve for a tour of Melbourne.
Dominic was an excellent guide and we thoroughly enjoyed his company. Thank you for customising and organising a memorable day out, the hi-light being the winery visit and well chosen lunch venue. Loved the animal sanctuary too. We can thoroughly recommend
Perfect guided tour after Melbourne F1
For more than ten years our group has come across to Melbourne from New Zealand for the Melbourne F1. We always have a spare day and endeavor to see something new and interesting in or around town. Two years ago we called David of DM Concierge , At extremely short notice he organised one of the most memorable tours we have ever been on with Daniella as our guide. We were so impressed that we called him again this year and again had a very special day this time with Jasmine. We cannot recommend his company more highly and will be using him next year as well ( although we have promised to give him a little advance warning this time ) Thanks again David and the team 
Doug Granty Rob and the boys
Melbourne and Mornington Peninsula Tour - Excellent
We had booked a tour with DM Concierge to visit the Mornington Peninsula, have lunch at a winery, visit the Moonlit Sanctuary, etc. However, the weather on the day we had scheduled was terrible - heavy rain and high winds, so on advice from David, we cancelled the tour. David was able to schedule a guide for us for the following day, and the tour went very well. Daniel was our guide for the day, and gave us a remarkable tour as we had earlier planned.
We would recommend DM Concierge without hesitation.
VIP Penguin and Great Ocean Road
My wife and I went on a half day VIP Penguin parade and a full day great ocean road tour with Loanie. David was sick so he had Loanie donthe tour instead. David was excellent with replying to all my questions through text. He helped me navigate the tour booking itself (we had to use our credit card points ) and also gave me plenty of information about options at the penguin parade etc. He was very prompt in replying to my queries. Even though we couldn't meet him in person, it was as though we knew him. I would highly recommend David at DM concierge for any trip planning and tours in Melbourne or Sydney.
AWESOME DAY on private tour with Maja!
Can't say enough good about this day with Maja; we had briefed her beforehand (no shopping, not too much touristy stuff) so she knew we were looking for a unique experience while on our cruise ship stop in Melbourne. After a coffee stop, we headed to Mornington Peninsula to see some of the beautiful seaside towns along this route, including a stop in one very quaint little town for just a little bit of shopping and some walking, plus a stop to walk along a beautiful long pier and watched some squid fisherman & scuba diving classes! The landscape was gorgeous, Maja had a lot of info to impart which made us feel like we were learning something as well.....our lunch at The Rocks was a perfect place to catch our breath, and on the way back into the city we were able to stop to see the famous "beach boxes" (small cabanas that have been around for about 100 years!) and get more history as we re-entered the city. Maja was incredibly good (she even made an emergency stop for me at a chemist shop so I could buy more hair products!) and a delight to spend the day with. Very professional, very warm and friendly, and very knowledgeable about any questions we had. Highly recommend!!!!!
Maja showed us the highlights of Melbourne in 4 hours. Clean car, fun personality and a beautiful city!
Excellent tour of the Melbourne area
Our cruise group of 10 had a lovely day with David in Melbourne. He was prompt and helpful in planning our day prior to our arrival in Australia, with excellent suggestions and a tentative timeline so we would know what to expect. At the beginning of our day, David gave us a lovely overview of Melbourne and the surrounding area. In Melbourne, we stopped at the Shrine of Remembrance, then took a stroll through the Botanical gardens.
David handled all of our tours for Cairns, Sydney, Melbourne and Tasmania inc airport transfers and restaurants. We appreciated his patience and effort in making it a memorable vacation
Peter take us to goldfield for educational day and interesting history. Nice luxury car was bonus for me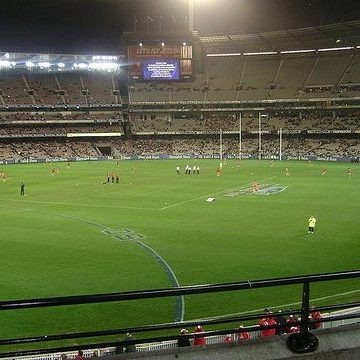 Sports Lovers Tours of Melbourne
Melbourne Sports Tours
Address: Russell St, Melbourne VIC 3000, Australia
My wife and I booked this trip as we are both mad on sport. The trip was really informative and we enjoyed every aspect of the trip. We were the only people booked onto the trip, despite this they still ran the trip which we were delighted about. The tour guide was very easy going and knew all aspects of the trip. He was very accommodating and went out of his way to help us. It was extremely well organised and can't complain at all about it. If you like sport, do this excursion!
I'm not a big sports fan but I really enjoyed it. Flemington was definitely my favourite part. Our tour guide, Tamara, was great and showed us the course from the horses perspective which was really cool. The lunch was good you won't be hungry afterwards, they definitely fill your plate.
Went in sport lovers tour thought was a bit expensive paid $130 for visit to Flemington racecourse which would gave cost operator nothing as just walked on lawns and left
Then went to McG tour which was good which operator would gave paid about $30
After mcg went for drive on Grand Prix track at Albert park would have cost operator nothing.
Then went to lunch at docklands lunch was very good cafe extremely good meal if your choice,then was dropped in f at pick up point.
Thought could have been more content put into tour only 3 visits 2 which cost nothing
The tour guide Tamara was very informative and new the history of sport in Melbourne.
Just thought could have been more content in tour
This trip was well run, Tamara was fantastic with her sporting knowledge, would highly recommend this tour to anyone coming to Melbourne.
Very positive, competent tour guide (Tamara) who was passionate about sport.
Well organised and covered much but not hurried. Tour guide was very knowledgeable and convivial. The tour was extremely interesting and provided may insights not normally accessed.
Spent yesterday on a tour of Flemington Race Course and The National Sports Museum. The day was great and Tamara was a wonderful host. I am from Melbourne and we also drove into parts of Melbourne I had never been to which was great. Tamara was very knowledgeable and passionate about Melbourne and it's sporting credentials which I share. Lunch in Docklands was very nice. Both the food and the views were excellent. Both my wife and I would highly recommend this and others tours as well.
Really enjoyed the Sports tour I went with a group of people from other trips but it was very enjoyable. Our guide was very good and knowledgeable, about the Horse racing track, The MCG and the Grand Prix circuit
If you are true sports fan, then this tour is a must.
Our tour started with a pickup from our hotels and heading straight to Flemington's Racecourse. Tamara, our guide gave us some deep insights of how the city is deeply and emotionally connected with this game. She later gave us a short city tour explaining about all the local teams and their respective practice fields. Our next stop was MCG (the highlight of our trip).
Ultimate experience with Tamara
We did the ultimate tour with Tamara, she was great and made the trip it was a wonderful experience👍 highlight of our Melbourne trip
A great way to see the city!
Thanks to Tamara we had a fabulous day touring not only the plentiful sports sites across Melbourne but also seeing the city. Tamara was incredibly well informed and had knowledge far beyond expectations about not only the locations but also the marquee champions from years gone by. She is a top notch expert with a gracious demeanor. As American sport fanatics with limited understand of Aussie Rules, cricket, formula one and even horse racing, we were surprisingly engaged from the oldest of us (mid-forties) to our seven year old. Also, of note, our lunch was delicious which is not often the case when lunch is included in a tour.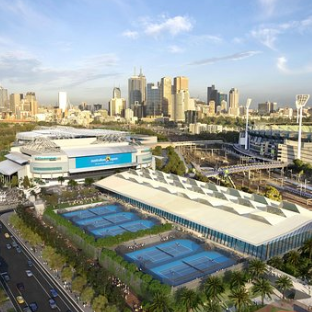 Sports and Beer Tour of Melbourne
Melbourne Sports Tours
Address: Melbourne Cricket Ground (MCG) National Sports Museum
Phone: 0061 (29) 1997 975
Had so much fun on this tour. Went to all the major sporting grounds and got to hear the history of each one. Andrew was really accommodating and knowledgeable. We did have to do a last minute change for lunch, but that was all taken in stride and easily fixed. Would highly recommend this tour for any sport fan
This was made for a day with sports crazy mates. Not too over the top, just great guide, great information and topped it all off with beer with the tour. Certainly great way to spend some time with family.
Really interesting trip.
Small friendly group. Guide was very knowledgeable about the venues but the whole area as well. MCG was great.
A fabulous day
lots of things to see and do, even for me, not the real sports lover, that's my husband. Our guide was very entertaining and pointed out lots of Melbourne's attractions
What a wonderful tour.
Far better and longer than we expected. Anthony was friendly and knowledgeable in all areas sport. The MCG tour was very interesting, Flemington was larger than expected and the Carlton Brewery tour was very informative. Anyone with only a slight interest in sport would find this day out a real treat.
Really enjoyable,
the guide was really knowledgable and there was plenty of good banter as well. Plus we got a bonus tour of the Etihad stadium thanks to our guide and his contacts. As a sports fan was a thoroughly enjoyable day.
Great experience enjoyed it very much
Simon our tour guide, was excellent
We really enjoyed the tour,
our guide was very knowledgable and passionate. The MCG tour was fab and lunch at Eithad was yummy.
A really interesting and informative tour.
Great photo opportunities, lots of behind the scenes peeks, and plenty of beer to taste. Etihad stadium lunch stop had the 'best chips in Melbourne'!!
This was a very good tour
the only problem we had was we didn't actually get to see Rod Laver Arena. Flemmington was really good and now i want to go a see a race especially The Melbourne Cup. The best part was the brewey tour. I would definitely recommend this tour well worth the effort. P