Every Bride Should Know These 10 Wedding Makeup Tips
Getting married is supposed to be the best time of your romantic life, but without proper prep, it can be something of an organizational nightmare. Every bride deserves to look flawless on their wedding day, whether you're enlisting the pros or going the DIY route. Weddings, however, aren't just about one day — it's more of a marathon, rather than just a race.
So, start planning early and don't be afraid to indulge a little when getting your beauty strategy in order — book a facial (or six) and do your due diligence in finding a great waterproof mascara (trust us on that one). With this guide, your bridal beauty look, whichever you may choose, will gorgeously take you from vows to Veuve so you can say "I do" without having to worry about any unflattering candids throughout your nuptials. We can't guarantee that your wedding guests will behave, or the catering won't run out of hors-d'oeuvres but at you'll look great while someone else handles it for once.
Your wedding is possibly the most photographed day of your life. And, of course, there are so many things you want to make sure are done perfectly on the big day — from seating arrangements, music, catering, and décor.
Naturally, some aspects of planning unexpectedly take a back seat, including your wedding day makeup. But, let's bring your bridal beauty look back to the top of the list (even if it's just for a little while). As far as makeup goes, we're almost positive you'd want to avoid as many blunders as possible (pictures last forever, right?), so we tapped some of the beauty world's most-knowledgeable experts for all their wedding day makeup dos.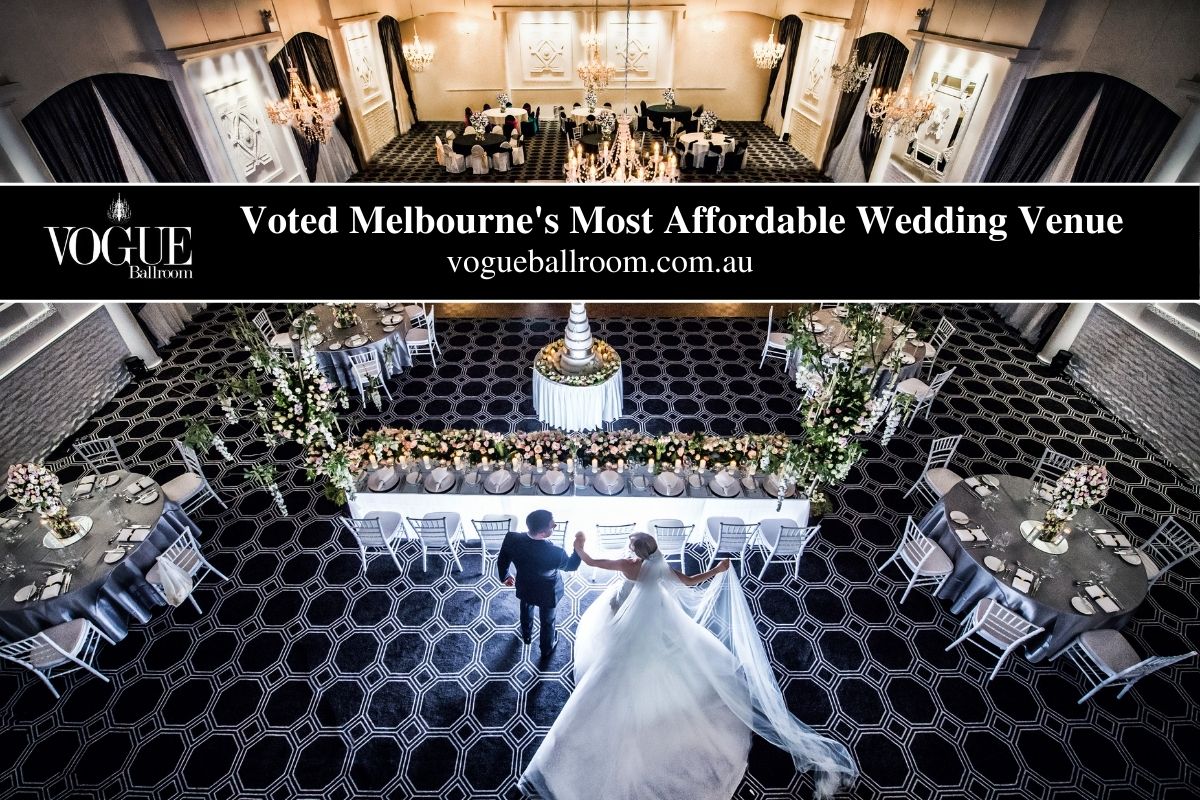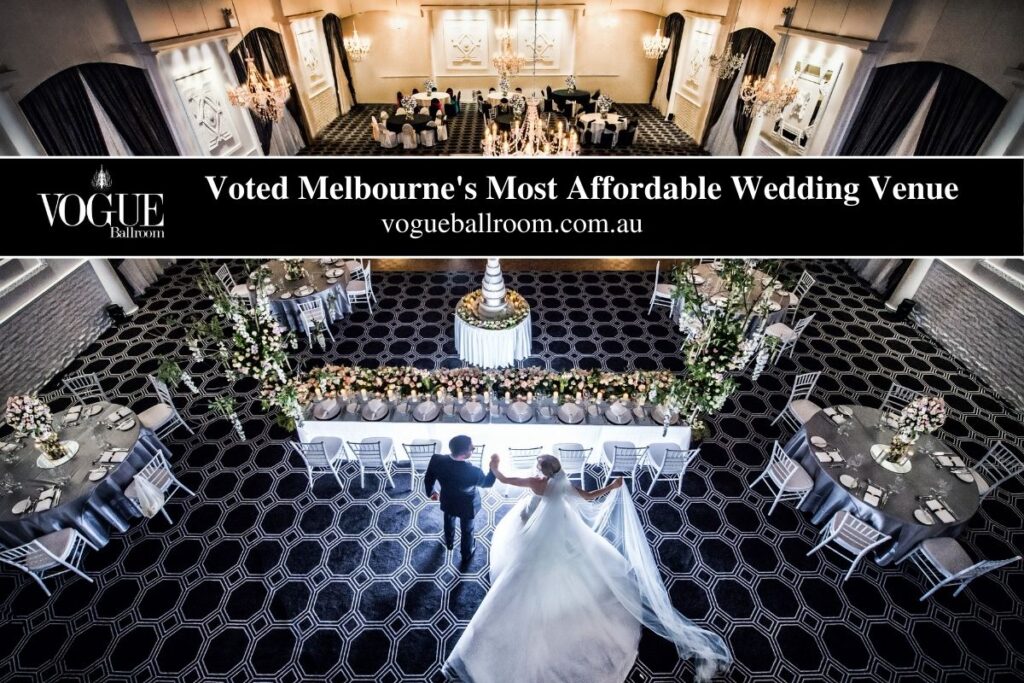 Start Early with Skin Prep
If you haven't been diligent about your skin-care routine, now's the time to begin. "Getting regular facials makes a big difference in your skin's texture and helps you have the best base for makeup," says makeup artist Tiffany Patton of White Rose Collective in New York City. Schedule monthly treatments (aim for at least three) that will illuminate and firm your complexion says facialist Regine Berthelot of New York's Caudalie Vinotherapie Spa at the Plaza Hotel. To prevent any last-minute irritation, skip extractions the month before.
Take Your Wedding Season into Consideration
"A bride should tailor their foundation selection to the elements she'll be in for her wedding," says celebrity makeup artist Amber Dread on. "If it's winter you will want a foundation that won't look too dry or flat if it's summer you don't want anything that gets too shiny too fast! If your wedding takes place from daytime to night-time, opt for something long-wearing."
"For summer brides, I'd suggest prepping the skin with an anti-shine water-resistant primer like Becca's Ever-Matte Poreless Priming Perfector," advises makeup artist Chauntal Lewis. "I'd use a fuller coverage foundation, like La Mer's Soft Fluid Long Wear Foundation for fall or winter weddings."
Choose a Lipstick or Balm You Feel Comfortable In
"The lip is very important," says Smith & Cult Beauty Ambassador Elena Miglino. "I always tell my brides to spend some time at the makeup counter and try on all the possible shades, and 'when you know, you know!'"
She continues, "I love a natural lip. First, you want something that will stay all day, like Smith & Cult The Tainted Lip Stained Flatte. I love the colour "Kissing Tiny Flowers." It's pretty much the natural lip colour that we all want, not too brown and not too pink. If you want to amp it up a little, try adding Smith & Cult The Shining Lip Lacquer in colour "Now Kith."
 Drink Lots of Water Before the Big Day.
"Hydrated skin will allow for the best application of makeup," continues Miglino.
Don't do a special skin care routine the night before
While you may be tempted to treat your skin to new, high-end products the night before your wedding, I recommend sticking to your daily cleansing regime. New products = new ingredients that your skin isn't used to, which could potentially irritate. Use your normal cleanser followed by a gentle night cream.
Have your trial 3-5 weeks before your wedding
'Make sure you have your trial at least three weeks, but no more than five weeks, before your wedding. If you plan on using fake tan for the big day, have a test run before your make-up trial so that your artist can see what colour your skin becomes with the tan,' says M·A·C Senior Artist, Rebecca Butterworth.
'Be your best self on trial day. Do feel your best self on your trial day. Make sure that your hair is done, and you are wearing jewellery so that you can see how the total look will come together on the day,' adds Zara.
Kate Middleton (a literal princess) is rumoured to have done her wedding-day makeup — and she nailed it — but many brides prefer to bring in a pro. To find someone who understands your style, consult a few different makeup artists early on. "You want to see if you work well together," says makeup artist Landy Dean. Book at least six months ahead, then schedule an additional trial two months before the wedding. "You'll be more settled in the planning and will have a better feel for how you want to look," he says.
"Most freelance makeup artists will offer a bridal trial separate to the actual wedding day," says makeup artist Tabby Casto. "The trial is so important. Both for the makeup artist and you. Having the chance to try different looks means that on the day you are going to be feeling confident and happy in the knowledge that the look you are wearing is right for you and is going to last!"
Don't have your make-up test done anywhere with overhead fluorescent lighting
'If you have a professional make-up artist coming to your home, arrange a time when it's still daylight outside,' says Caroline Barnes.
Wear a t-shirt in a similar colour to your dress
'… if you have your make-up test in a store, so that you can see how the make-up looks against it and take a picture of yourself in daylight (with no flash) to see how it looks before you purchase anything,' says celebrity make-up maestro Caroline Barnes.
Bring references to your trial
'Start looking for images of make-up that you like and bring them with you on the day. Try to identify what it is you like about the make-up in the image and consider that if you have the skin colour of Dita Von Teese, then the make-up of Kim Kardashian won't necessarily translate on to you,' says Rebecca from M·A·C.
Don't let a make-up artist hijack your look
'For a lot of people, their wedding is a time when they can really take pleasure in having someone else do their make-up, but I think there can be a temptation just to take on all sorts of suggestions from the make-up artist – someone who may not know you or how you like to look particularly well. I'd advise real caution here; you don't want to surprise you're intended at the altar by turning up looking like someone else. Whether you're hiring a make-up artist or doing your own, I generally think that the best bridal make-up is simply the most exquisitely polished version of how the bride usually looks – after all, you want to look beautiful rather than your make-up," says make-up artist and Lancôme UK Make-up Artist Ambassador, Alex Babsky.
Use Waterproof Products
"Waterproof everything!" pieces of advice Miglino. "And if you tear up, try to have a beauty blender on-hand to blot. That will press the product into the skin instead of leaving streaks or wiping the product away."
Conceal Last-Minute Breakouts
So, your rehearsal dinner lasted until dawn. No big deal. Put foundation on first. Then, to mask undereye circles, dot a creamy formula on the inner corners of your eyes with a brush and work it outward. Use your fingertip to gently press (not rub) the formula onto skin where it seems darker. To camouflage a zit, tap a slightly tacky concealer right on top of it with a synthetic-bristle brush, says makeup artist Chrisanne Davis. "Don't sweep it back and forth," she says. "It will build up around the blemish."
Make friends with cortisone
First things first, if the unthinkable happens and you get a spot in the run-up to your wedding, don't touch it! The bacteria on your hands will only aggravate it. The best quick-fix, if you can, is to visit a dermatologist, who will give you an injection of anti-inflammatory cortisone. Alternatively, apply a topical prescription of cortisone.
Find Balance in Your Look
"If you're going for a smokey look, go light on skin makeup and opt for a natural colour on the lips," says NYC-based makeup artist Min Min Ma. "For bold lips, go light on the skin makeup as well. I prefer using matte lipstick, for its more long-lasting and requires less maintenance. Try Charlotte Tilbury's Matte Revolution Lipstick in Pillow Talk.
Don't go for anything too trend-led
'It's worth bearing in mind that you'll have to live with photos from your wedding for the rest of your life, so it's best to avoid statement looks and opt for something more classic; that glittery eyeliner you saw on a Parisian catwalk might look super pretty and modern now, but chances are it'll look tired and dated in twenty years' time. This isn't to say that you'll have to make yourself up in a symphony of beiges though if you're used to a punchier make-up – vintage wedding dresses can look breathtaking with a classic old Hollywood lipstick colour,' says Alex Babsky.
Aim For Looking Like Yourself
Whether you normally wear minimal makeup or whether you prefer more avant-garde looks — "Your wedding day is not a time to experiment," says Dean. "You want your photos to be timeless."
One look that never fails: radiant skin, rosy cheeks, flushed lips, and some definition on the eyes.
Using a gel eyeliner, work it into the base of your lashes, and then apply it to the upper waterline, says Davis. "It gives you intensity without looking overdone or needing a ton of eye shadow. Plus, the wide-eyed effect is dreamy."
Don't wear an SPF
'If you have any flash photography, it is recommended not to wear an SPF as the flash will bounce off the skin making you look washed out. Be sure to test at your trial by taking a photo with your flash on.'
Get Glowy (Not Shiny) Skin
"Luminous skin looks ethereal," says Davis. "But you don't want a strobe-light effect across your face in photos." To control shine, translucent dust powder across the forehead, sides of the nose, and on the chin with a powder puff. Then apply a soft, shimmery highlighter (Davis loves Nars Copacabana Illuminator) to just the temples and tops of cheekbones. "To brighten eyes, you can also dab it on the inner corners and under the brow bone," she says. "It's so sheer, it looks natural."
Don't fear going a bit brighter
'Neutral, brown, and pale lip colours can look washed out in photographs, so choose a lipstick that's one or two shades brighter than what you would normally wear. If you usually wear a neutral hue, it should be worn as a base, with a pink or rose colour on top. If you typically wear dark lipstick, use that as the base, and apply a brighter pink on top to give the colour a lift. Pinks, roses, and plums are all great, classic choices for brides,' says Bobbi.
Don't trowel it on
'It's a total myth that your make-up has to be plastered on for the photographs. Lots of wedding photography is done in natural light, and if you choose a heavy base, the make-up will look obvious. In terms of flash, you just need to ensure that your T-zone is matte, which can be achieved with fine translucent powders and blotting powders, not layers of make-up,' says Caroline.
Emphasize your eyes
'Brighten any darkness under them with corrector and concealer,' says Bobbi Brown.
'It's all about choosing the right tone to compliment your eye colour. You want the make sure the stand-out feature is your eyes and not the makeup. Another technique for making your eyes pop, is to keep the intensity and depth of the colour closest to your lash line,' adds Zara.
Consider colour
'Remember that bridal make-up needs to have enough colour to compensate for the whiteness of the dress. There's a big difference between everyday clothes and a wedding dress, so there should be a difference in your make-up, too. Start by making sure your skin looks even and smooth, and then add colour to your cheeks and lips to give them a glow,' says Bobbi Brown.
Make Sure Your Foundation Is a Perfect Match
"Your foundation should be as close to your skin tone as possible, or the tone of your neck," says Miglino. "You will be photographed nonstop that day, and the last thing you want is for your face and neck not to match."
Apply Moisturizer Before You Self-Tan
"Your secret weapon when applying self-tan is using moisturizer as a barrier," says St. Tropez Celebrity Tanner Sophie Evans. "Apply before application on problem areas so that they don't go any darker (this is always elbows, knees, hands, feet any severe dry areas). Never moisturize the whole body, as it will dilute your self-tan colour. We also use a moisturizer to blend afterward around the crease in the wrist, back of the heel, around the hairline to make the tan look natural. Your tan is your paint, and your moisturizer is your water, so we are blending and fading for perfection."
Use individual false lashes
'They're a brilliant way to make your eyes stand out and look far subtler than a full strip. Go for differing lengths to create a natural fluttery look and nestle them in between your natural lashes rather than fixing them on top,' says Rebecca.
Don't skip the basics
'Focus on the most important elements of your look, such as beautifully natural-looking skin, softly groomed brows, and feathery lashes. If you get these basic factors right the rest of your make-up will fall into place,' says Caroline Barnes.
Research application methods
'They might differ slightly from your everyday make-up routine. For example, if you prefer to line with a shadow, make it last longer by applying it with a slightly damp eyeliner brush,' says Bobbi.
Go pro
'The best wedding make-up should last as long as you do so I love M·A·C's Prolongwear range which includes foundations, concealers, lip and eye products that provide superior wear that will see you through your wedding day and night,' says Rebecca.
Highlight the brow bone
'Finish your make-up off with a highlighter shade on the brow bone to make the eyes pop. Go for a light matte shade, and pat onto the outer corner of the brow bone so subtly draw attention to this area of your face,' says Bobbi.
Don't just apply make-up to your face
'Instead, extend down your neck, and over your shoulders if necessary, this will ensure your face is not a different colour or even texture to your body. Everything should look uniform to create the most natural look possible. An easy way to blend uneven skin tones is to use a light fake tan. Do this the day before your wedding, not the night and beware of darkening your skin tone too much as the effect it actually the deaden the look of your complexion,' says Caroline.
Keep a Few Products On-Hand Throughout the Day
Your wedding day will be all smiles, kisses, champagne toasts, and even a few happy tears — so basically a giant love fest through which even the most well-applied makeup is bound to fade. "Don't expect your initial makeup application to last eight hours," Dean says. Pack a touch-up kit with the essentials — blush, translucent powder, cotton swabs, and tissues — and stash it in a bridesmaid's clutch. And since you'll be on your groom's arm for most of the day, ask him to carry a gloss in his pocket. "A pretty lip gloss in the shade similar to the lipstick you were wearing at the beginning of the day makes touch-ups quicker and easier," Davis says.
"I always leave my bride with her lipstick and blotting papers," says Lewis. "Translucent powder or blotting papers in the for shine is key to keep on-hand."
"Blotting papers are a must, pressed powder in a compact, so you have a mirror on-hand and a lipstick or lip gloss to touch up throughout the day," continues Dreadon.
Keep cleansing wipes on hand
Worried about getting stains on your dress, probably from excitable aunty hugs? Stylists and makeup artists keep makeup removing cleansing wipes on-hand to remove any cosmetics from garments gently.
Use a Teeth Whitening Product
"A smile is something you'll be wearing that day, and you'll want your pearly whites white," says Miglino.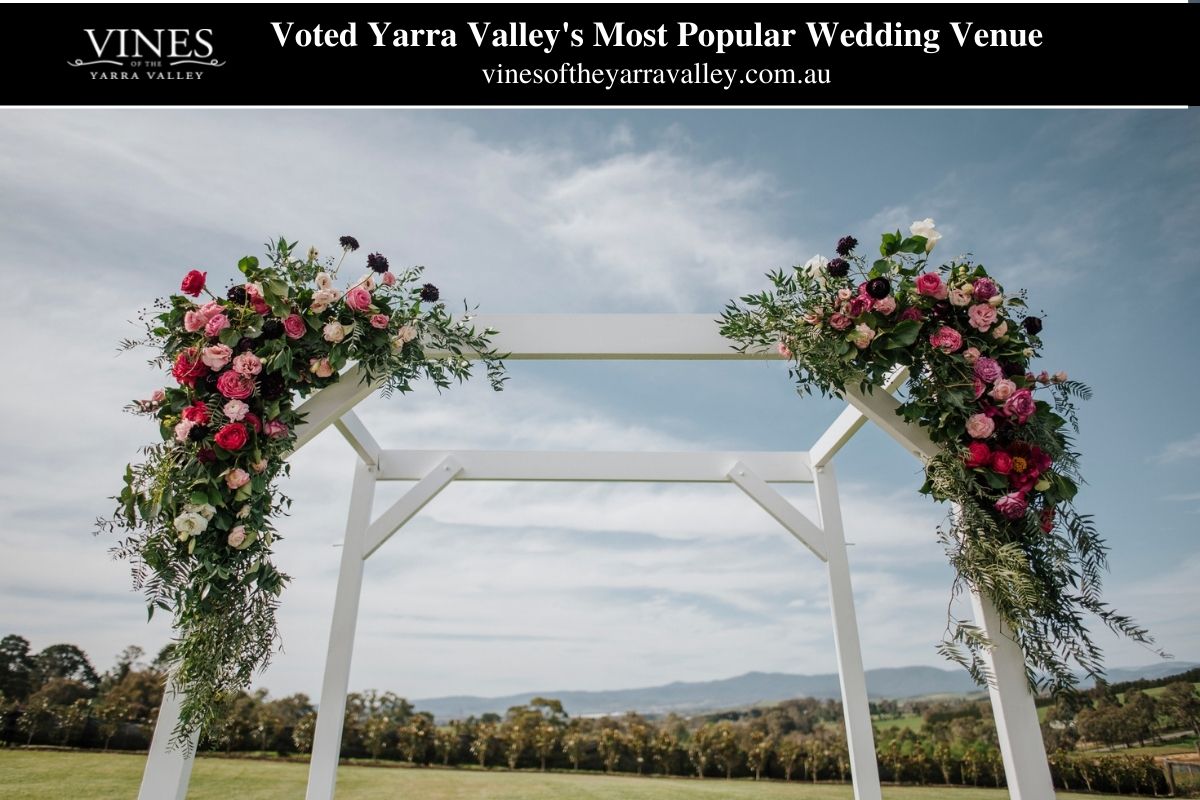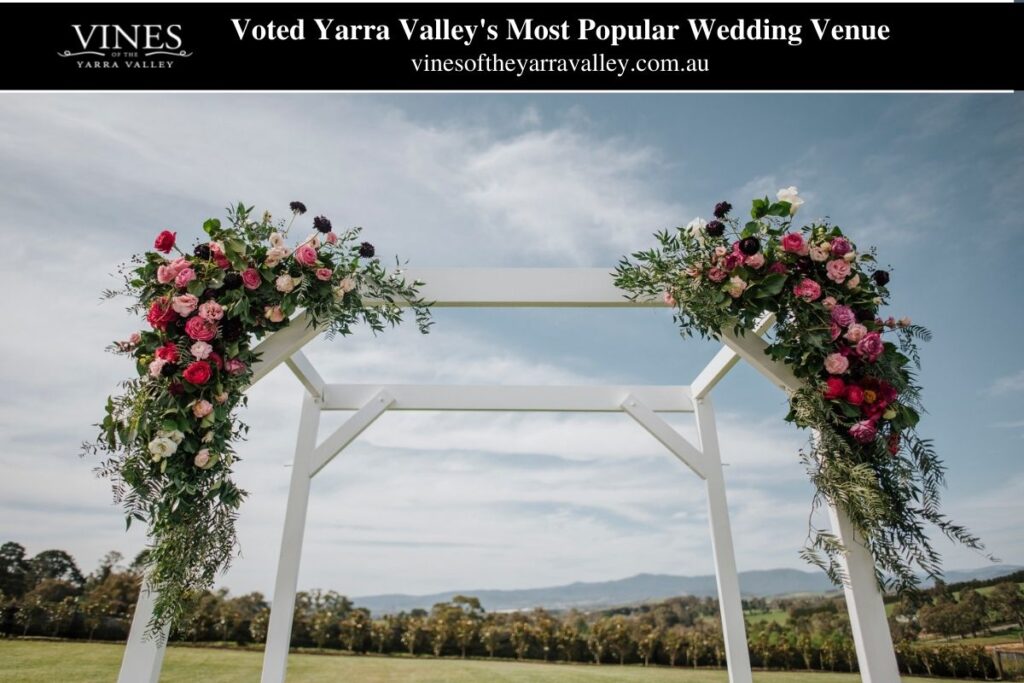 Keep Your Manicure Simple
Truly, your matrimonial manicure is up to you, but a reason why you may want to keep nails neutral: a bright, punchy polish will distract from your beautiful white gown. Plus, chips are much more noticeable on bright nails (something you do not want to be fussing over on the big day). Stick with softer shades and make sure they're sheer, not chalky. Those whose skin has pink undertones should choose a sheer pink polish, like Smith & Cult's nail polish in Ghost Edit. Women with olive undertones look good in warm beiges, like HIPPxRGB nail polish in S3. For dark skin tones, either one works —steer clear of whitish colours, which can come off as grey.
Leave Enough Time
Save yourself from any last-minute rushing and tack on a few extra minutes to your prep time. "However long you think your makeup will take, add 30 minutes," says Dean says. "The fear is that you'll be sitting ready, but that rarely happens."
And finally, …
Once you've achieved the desired look, relax and forget about it. This is your big day, and the last thing you want to be worrying about is how your make-up looks. If you are concerned, chat to your maid of honour in advance and ask her to let you know if you need a retouch, otherwise, forget about your make-up and focus on enjoying yourself.
Owner of Pro-Glam Makeup and Hair Chrisi Tsakiris says it's highly recommended for a bride to invest in a professional makeup
artist for her wedding day.
She says that having someone there who the bride trusts and is comfortable with will take the stress away and eliminate time
being wasted if they were to apply it on themselves.
"Professional makeup Artists use high quality products and techniques to make sure your makeup lasts all day and night with
minimal touch ups."
"Bridal makeup is different to every day makeup. A professional makeup artist will create a look that is fresh and glowing during the day, lasting and full coverage for the night but also flawless with the right amount of depth and colour for professional photography!"
Here is some of Chrisi's expert advice that every bride-to-be should take note of: 
Some Benefits of Using a Professional Makeup Artist
You're individual and unique colour palette will be matched perfectly to compliment your facial features, shape and tone.
Less stress in the morning amongst all the excitement and hype.
High quality products and proper technique will make sure your makeup lasts all day, night and is camera ready!
Minimal touch ups throughout the day as the products used such as primers and setting sprays will have it staying put all day.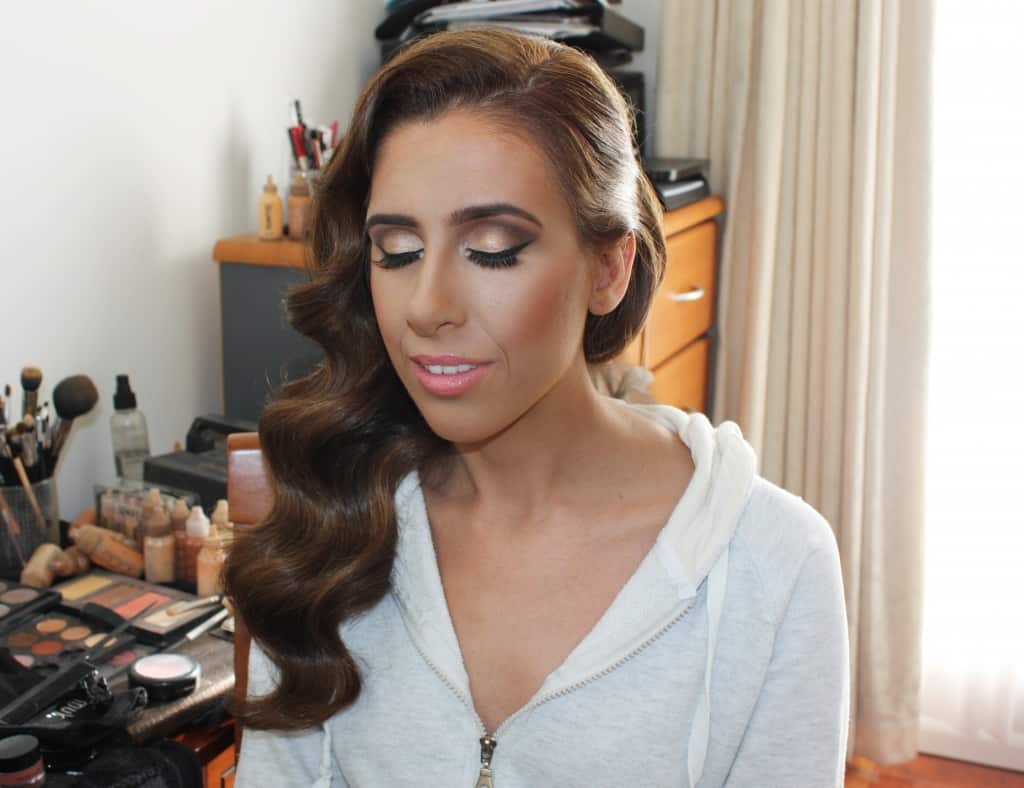 Should the Bride Book a Trial? 
I highly recommend for a bride to have a trial before her big day. She will have the opportunity to meet her makeup Artist, tell her/him exactly what she doesn't want and what she loves about makeup. Having a trial not only will break the ice, it will most importantly give the bride a sense of security that her makeup artist knows exactly what she wants on the day of her wedding  as well as giving the makeup artist the guidance and trust to be apart of her special day.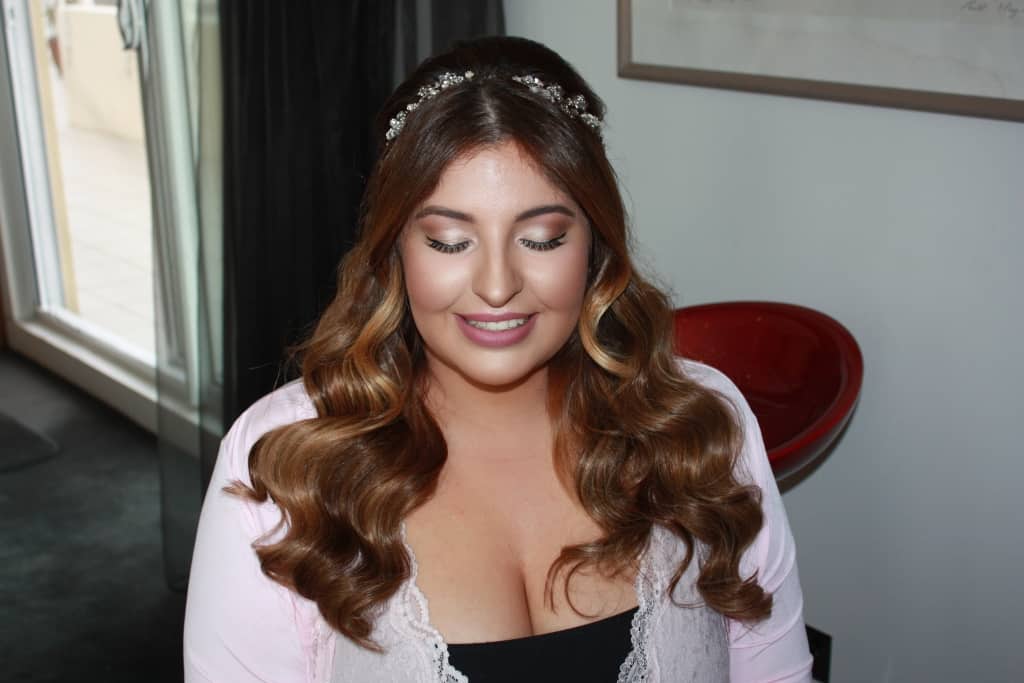 Chrisi's Final Tip
My advice to bride's looking to book a makeup artist for their wedding day is for them to ask their friends or family if they can refer anyone onto them. They should also ask whether they have used or heard about the recommended makeup artist. Referrals are the best way to understand if their services are high or low quality.
If you have spotted a makeup artist on social media (Instagram/Facebook), do a bit more research and see how much experience they've had applying makeup on clients and not just themselves. The more experience, time in the industry and qualifications a makeup artist has, the better.
Other important traits a bride should look out for in a makeup artist is how they present themselves, professionalism, reliability and someone you can get along with and who will make you feel most comfortable on your wedding day.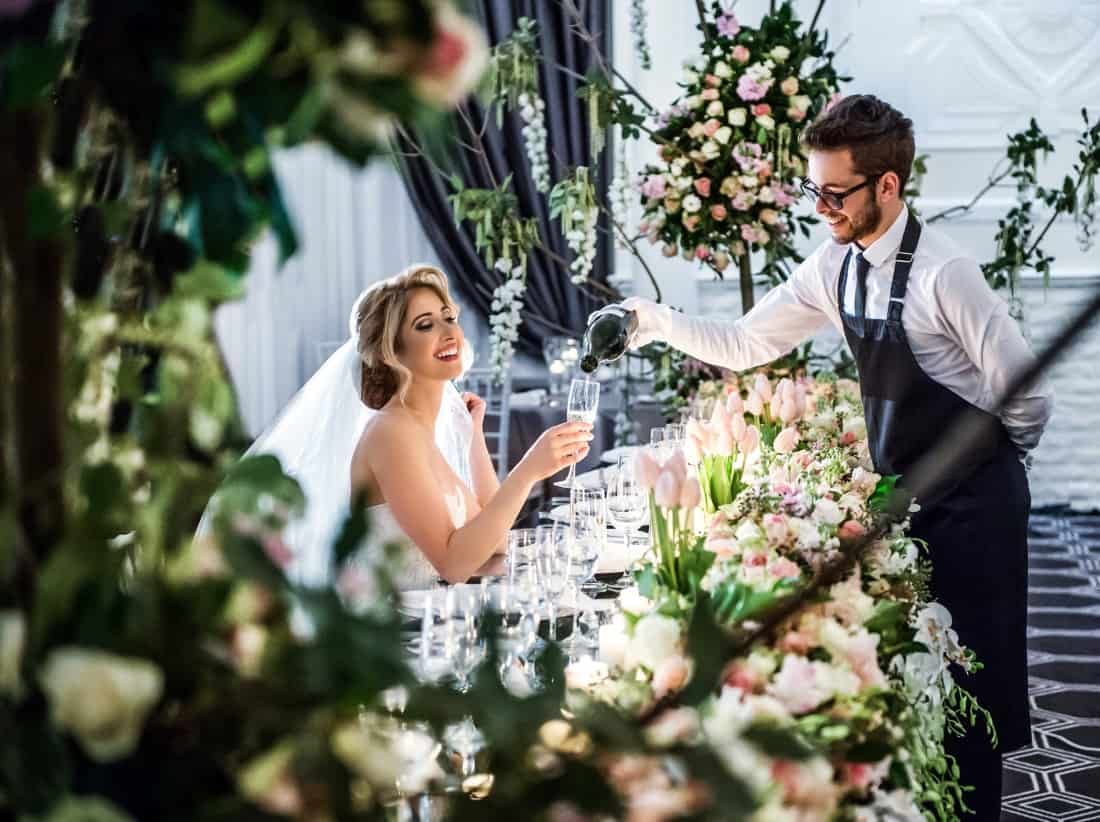 Frequently Asked Questions About Wedding MakeUp
For Bridal Makeup Looks
Apply Your Makeup The Usual Way. Apply the makeup using the right brushes or applicators.
Match The Makeup With Your Attire. Save. 
Choose The Right Foundation. 
Use A Highlighter. 
Practice Few Times Before The Wedding. 
How To Apply A Blush? 
Take Care Of Excess Makeup. 
Mascara Application.
Not every bride wants a makeup artist to paint her face on her wedding day. As with anything wedding-related, doing your own makeup for your wedding just takes careful planning and a little practice to ensure that everything runs as smoothly as possible on the big day.
Turns out that doing makeup for your wedding is very different from your everyday beauty look — trust us. Planning out your big day look? Makeup may seem like a minor detail in a world of venue design and $5,000 gowns, but veteran brides agree:
hiring a professional makeup artist is essential
 for your big day.
Bridal hair and makeup should take approximately 60-90 minutes on the day of your wedding. Keep in mind that this number can vary based on the style you have your heart set on. For example, if you go for a beautiful updo, know that more time could be required.