Every Bride Should Know These 10 Wedding Makeup Tips
No one expects their wedding to be an organisational nightmare, but if you don't do your homework, it might ruin what should be the most romantic moment of your life. Whether you pursue the professional or do-it-yourself path to achieve your wedding day beauty goals, every bride deserves to feel and look beautiful on her special day. However, weddings aren't just about that one day; rather, they're more like a marathon than a race.
Schedule a facial (or six) and do your research to discover a quality waterproof mascara in advance, and don't be afraid to splurge a bit on your appearance (trust us on that one).If you follow this advice, you may say "I do" without worrying about any unpleasant candid photos being taken of you throughout your wedding celebrations, because your chosen bridal beauty look will take you wonderfully from vows to Veuve. Your wedding guests may not be well-behaved, and the caterer may run out of passed appetisers, but at least you'll look fabulous while someone else takes care of the details for once.
The day of your wedding is likely going to be the day when you and your spouse will have the most photographs taken of you. Naturally, you want everything about the wedding to be flawless, from the location of guests to the music to the food to the decorations.
Makeup for the big day is just one of those things that always gets pushed to the back burner. But let's prioritise (if even temporarily) your bridal beauty routine. We polled some of the most well-respected names in the cosmetics industry to find out what brides should and should not do with their makeup on their wedding day.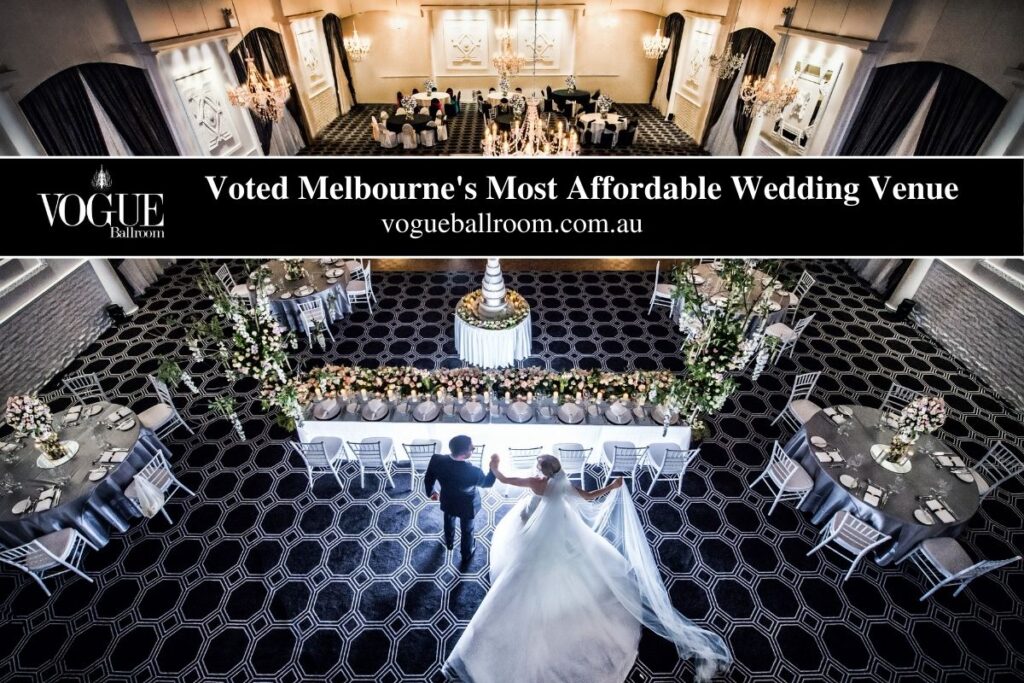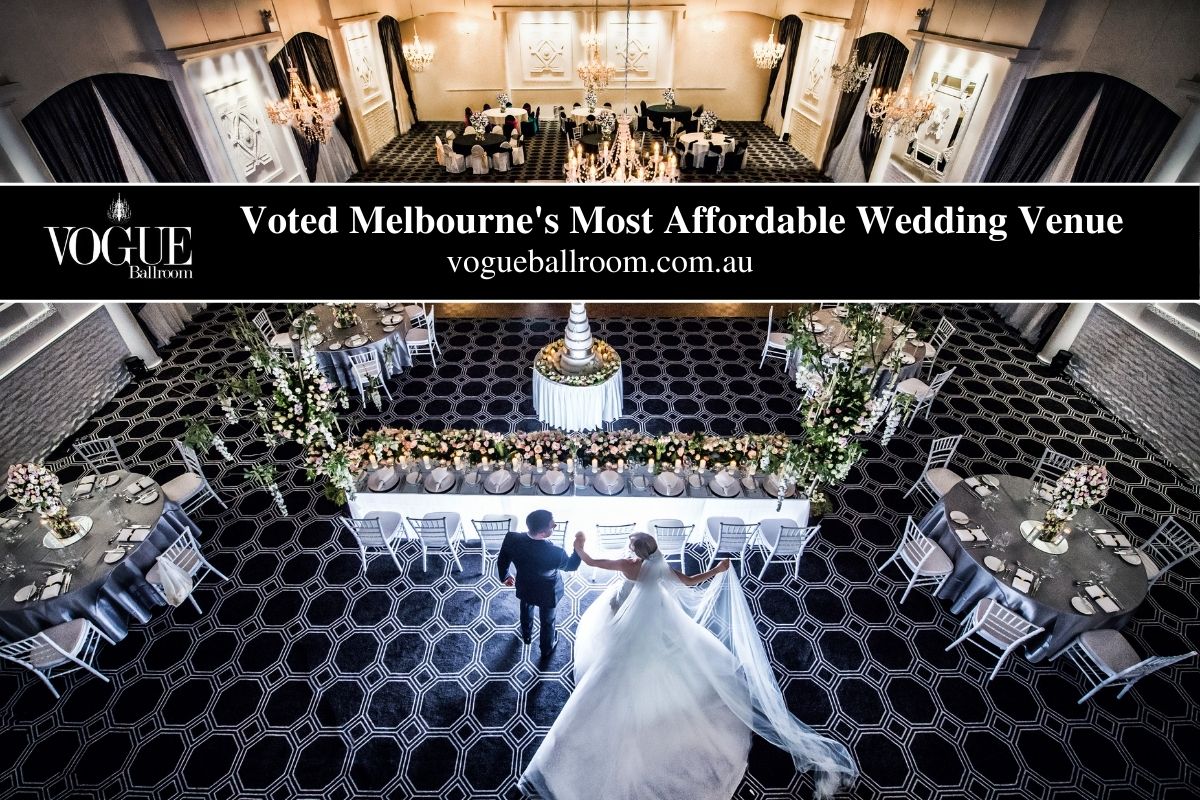 Start Early with Skin Prep
Now is the moment to start taking care of your skin the way you should have been doing all along. "Makeup artist Tiffany Patton of White Rose Collective in New York City recommends getting frequent facials to improve the texture of the face and provide the ideal canvas for applying cosmetics. According to facialist Regine Berthelot of New York's Caudalie Vinotherapie Spa at the Plaza Hotel, you should schedule monthly treatments (at least three) that will lighten and tighten your skin. Stop getting extractions a month before the event to avoid any lingering discomfort.
Take Your Wedding Season into Consideration
According to celebrity makeup artist Amber Dreadon, "a woman should adjust her foundation choices to the elements she'll be in during her wedding." "A foundation that doesn't seem dry or flat is ideal for the winter, while anything that doesn't turn too glossy too quickly is preferable in the summer. Something sturdy is recommended if your wedding will go from day to night."
Makeup expert Chauntal Lewis recommends an anti-shine water-resistant primer for summer brides, such as Becca's Ever-Matte Poreless Priming Perfector. "For a winter wedding, I recommend a deeper coverage foundation like La Mer's Soft Fluid Long Wear Foundation."
Pick A Lipstick Or Lip Balm That You Feel At Ease Wearing.
For Smith & Cult Beauty Ambassador Elena Miglino, "the lip is really significant." "When it comes to picking out a bridal makeup look, I usually urge my brides to take their time at the cosmetics counter and try on as many different colours as they can."
I prefer a natural lip," she says. You should start with a product that will last all day, like Smith & Cult's The Tainted Lip Stained Flatte. This shade, which they call "Kissing Tiny Flowers," is one of my favourites. It's not too dark, and it's not too pink; it's the perfect natural lip colour. To spice things up, apply some Smith & Cult The Shining Lip Lacquer in "Now Kith."
Before The Big Day, Be Sure To Stay Hydrated.
"Makeup goes on better when skin is properly hydrated," Miglino says.
Don't do a special skin care routine the night before
You might be tempted to use fancy new skin care products the  night before your wedding, but I advise you to stick to your regular routine instead. When you try a new product, it's like exposing your skin to a substance it hasn't been exposed to before, and that might cause irritation. Clean your face as usual, then apply a soothing night cream.
Have your trial 3-5 weeks before your wedding
You should schedule your trial run three weeks, but no more than five, before the big day. Make sure your makeup artist knows what your skin tone will be like with the fake tan by having a test run before your trial run. asserts Rebecca Butterworth, Senior Artist at M.A.C.
"Try to give it your all on trial day. On the day of your trial, make sure you're at your absolute best. Rest assure your hair is done and that you're wearing jewellery so you can get a feel for how everything will come together on the big day,' suggests Zara.
The real Kate Middleton (a real royal) may have done her own wedding day cosmetics, and she may have done a fantastic job of it, but most women prefer to hire a professional. It's a good idea to meet with many makeup artists early on to choose one who is a good fit for your individual needs. Makeup artist Landy Dean puts it this way: "You want to see if you work well together." Plan on booking at least six months in advance, with an extra trial scheduled for two months before the wedding. He assures you that this time next year, "you'll be more established in the planning and will have a better sense for how you want to appear."
Tabby Casto, who specialises in bridal makeup, notes that most independent artists provide a trial run before the big day. "As crucial as this trial is, it must proceed. Makeup artist and yourself. Since you got to try on a variety of options, you can feel secure and pleased on the big day, knowing that your chosen style is perfect for you and will hold up well."
Don't have your make-up test done anywhere with overhead fluorescent lighting
Caroline Barnes advises that if you are having a professional makeup artist come to your house, you should schedule their visit when there is still light outside.
Wear a t-shirt in a similar colour to your dress
For the most accurate representation of how the makeup will appear on you, it is recommended that you have your makeup trial at the store and then take a picture of yourself in natural light (without using a flash) to compare the results. famous make-up artist Caroline Barnes says.
Bring references to your trial
Get started collecting pictures of attractive makeup looks that you can bring with you on the big day. If you have the skin tone of Dita Von Teese, the makeup that Kim Kardashian wears might not look well on you, therefore it's important to figure out what it is about the image that appeals to you. This is what Rebecca from M-A-C has said.
Don't let a make-up artist hijack your look
Many brides look forward to having a professional apply their makeup on their wedding day, but it's important to avoid the temptation to blindly follow the makeup artist's lead if they aren't a good fit for your own style. Use extreme caution; you wouldn't want to shock your future spouse by showing up at the altar disguised as someone else. Makeup artist and Lancôme UK Makeup Artist Ambassador Alex Babsky says, "Whether you hire a professional or do your own makeup, I believe that the best bridal make-up is simply the most exquisitely polished version of how the bride usually looks. After all, you want to look beautiful rather than your make-up."
Use Waterproof Products
Miglino suggests you "waterproof everything!". "And have a beauty blender handy in case you need to blot your eyes. This will prevent the substance from smearing or being wiped off the skin and instead massage it into the skin."
Conceal Last-Minute Breakouts
In other words, your pre-wedding celebration went till the sun came up the morning of the big day. As far as I'm concerned, it's not a huge issue. Install the base first. Then, using the tip of your brush, dot a creamy under-eye concealer in the inner corners of your eyes and blend it outward to conceal dark circles. When applying the product, push (rather than rub) it into the skin using your fingertip.Makeup artist Chrisanne Davis recommends applying concealer directly on top of a pimple using a synthetic-bristle brush and a little sticky formula to hide imperfections. You shouldn't be sweeping it back and forth, she warns. It'll accumulate in a ring around the imperfection.
Make friends with cortisone
First things first: do not touch the place if the unexpected happens and you acquire it in the days leading up to the wedding!The infection will get worse because of the bacteria on your hands. Getting an anti-inflammatory cortisone injection from a dermatologist is the greatest rapid cure if at all possible. You might also try using a cortisone cream.
Find Balance in Your Look
"If you're aiming for a smoky look, go light on face makeup and pick for a natural colour on the lips," advises Min Min Ma, a makeup artist based in New York City. If you want to wear dramatic lips, keep the rest of your makeup simple. In my experience, matte lipstick lasts longer and requires less touching up than other types. Use the Pillow Talk shade of Charlotte Tilbury's Matte Revolution Lipstick.
Don't go for anything too trend-led
Keep in mind that you'll be looking at your wedding photographs for the rest of your life, so it's safer to go for a more understated style. For example, the sparkly eyeliner you saw on the Parisian catwalk might be stunning and on-trend right now, but it will likely appear old and outdated in twenty years. Alex Babsky suggests a traditional old Hollywood lipstick colour to go with your antique wedding dresses, but that doesn't mean you have to wear a symphony of beiges.
Aim For Looking Like Yourself
"Your wedding day is not a time to experiment," adds Dean, "whether you generally wear little makeup or favour more avant-garde styles." The images you take should have a classic feel to them.
There is one makeup routine that will always make you look your best: glowing skin, flushed cheeks and lips, and well-defined eyes.
Davis recommends applying gel eyeliner to the top waterline and working it into the base of your lashes."You may get dramatic results without going overboard with eye makeup. In addition, the glazed over look is really ethereal."
Don't wear an SPF
Wearing an SPF will cause the flash to bounce off your skin, making you appear pale in photographs. Try shooting a picture with the flash on at the trial to see if it works.
Get Glowy (Not Shiny) Skin
Davis opines that "luminous skin appears otherworldly." "You don't want your face to look like it was hit by a strobe light in photographs". Use a powder puff and translucent dust to remove shine from your forehead, nose, and chin. Then, focus your highlighter application on your temples and cheekbones (Davis recommends Nars' Copacabana Illuminator). She recommends applying it to the inner corners of your eyes and just beneath your brow bone to perk up your appearance. "It's so light that it almost blends in."
Don't fear going a bit brighter
Choose a lipstick that is one or two shades brighter than you would ordinarily wear since neutral, brown, and light lip colours might seem washed out in images. It is recommended that those who often wear a neutral shade apply a pink or rose colour as an accent colour over the neutral shade. Use your usual black lipstick as a base, and then layer on a lighter pink to lighten the shade. Bobbi recommends blush, rose, and plum as timeless colour options for weddings.
Don't trowel it on
"Don't believe the urban legend that you need to cake on the makeup for the camera. A strong base will make your makeup seem cakey in the natural light that many wedding photos are taken in. When it comes to flash photography, Caroline advises keeping your T-zone matte with thin translucent powders and blotting powders rather than thick layers of makeup.
Emphasize your eyes
"Brighten any darkness under them with corrector and concealer," advises Bobbi Brown. The key is finding a shade that brings out the best in your eye colour. It's important that your eyes, not your cosmetics, steal the show. Zara chimes in with, "Keep the intensity and depth of the colour closer to your lash line," a tip for drawing attention to your eyes.
Consider colour
Keep in mind that the white of the dress calls for bold, bright colours in the bride's makeup. Makeup for a wedding dress should be considerably different than makeup for an everyday outfit. Bobbi Brown recommends first achieving flawless skin, and then adding a pop of colour to the cheeks and lips to complete the appearance.
Make Certain Your Foundation Is the Right Fit
Miglino advises that "your foundation should be as near to your skin tone or the tone of your neck". You should expect to be shot often during the day, so make sure your face and neck are properly aligned.
Apply Moisturizer Before You Self-Tan
Sophie Evans, a St. Tropez Celebrity Tanner, believes that utilising moisturiser as a barrier is "your hidden weapon" while applying self-tan. "Use before applying makeup to trouble spots to prevent them from getting darker" (this is always elbows, knees, hands, feet any severe dry areas). Never slather on lotion all over your body, since this can dilute your self-tan. After applying the tan, we combine it with a moisturiser along the hairline, the nape of the neck, and the crease of the wrist. Your moisturiser is the water, and your tan is the paint; together, we're creating a masterpiece.
Use individual false lashes
They're great for drawing attention to your eyes without drawing too much attention to yourself overall. Rebecca advises, "Nestle them in between your natural lashes rather than fastening them on top, and go for varying lengths to give a natural fluttery effect."
Don't skip the basics
Pay special attention to your skin, brows, and lashes, as these will be the first things people notice about your appearance. Get these fundamentals perfect, and the rest of your makeup will look great, says beauty expert Caroline Barnes.
Research application methods
Get these fundamentals perfect, and the rest of your makeup will look great, says beauty expert Caroline Barnes. If you want to use shadow as eyeliner, Bobbi suggests extending its wear by applying it with a moist eyeliner brush.
Go pro
Rebecca adds, "The ideal wedding makeup should last as long as you do," and she recommends M.A.C.'s Prolongwear line, which contains foundations, concealers, lip and eye products that have exceptional wear and will last you through the wedding day and night.
Highlight the brow bone
Make the eyes stand out by applying a highlighter colour to your brow bone as a last step in your makeup routine. Choose a pale, matte colour and put it over the outside corner of your brow bone to discreetly accentuate your features, as recommended by Bobbi.
Don't just apply make-up to your face
Rather, "stretch down your neck and across your shoulders if required," since this will help to guarantee that your face has the same tone and texture as the rest of your body. To get the most authentic appearance, consistency across all elements is essential. Putting on a little layer of fake tan is a simple approach to level out skin tones that aren't quite the same. In addition, Caroline warns against going too dark the night before the wedding, since this might make your skin seem lifeless.
You Should Always Have a Few Items on Hand
Makeup will inevitably wear off on your big day because of all the smiling, kissing, champagne toasting, and happy tears that will be shed. Dean warns that you shouldn't put stock in your makeup staying in for eight hours after you apply it for the first time. Make sure each bridesmaid has a small purse with a touch-up kit containing tissues, cotton swabs, blush, and translucent powder. Include blush, translucent powder, cotton swabs, and tissues in a touch-up kit and give it to each bridesmaid to keep in their purse. Davis suggests carrying a lovely lip gloss in a colour close to the lipstick you used in the morning for easy and quick touch-ups throughout the day.
As Lewis puts it, "I always leave my wife with her lipstick and blotting tissues." "It's essential to always have translucent powder or blotting papers on available for shine."
"Blotting sheets are an essential, pressed powder in a compact so you always have a mirror on hand, and a lipstick or lip gloss to touch up during the day," Dreadon says.
Keep cleansing wipes on hand
Worried about embarrassing staining your dress, most likely from overzealous aunt hugs? Makeup artists and hairstylists typically have makeup-removing cleaning wipes on hand to remove cosmetics off clothing without damaging the fabric.
Use a Teeth Whitening Product
You'll be wearing a grin that day, so Miglino advises, "Make sure your teeth are sparkling white."

Keep Your Manicure Simple
You may do anything you want with your nails on your wedding day, but a bright, bold colour could overpower your otherwise perfect white dress. Not to mention, chipping are more obvious on bright nails (something you do not want to be fussing over on the big day). Use sheer, non-chalky hues of makeup and stick to lighter colours. Choose a sheer pink lacquer, such as Smith & Cult's Ghost Edit, if your skin has pink undertones. Warm beiges, such as HIPPxRGB nail paint in S3, are flattering for women with olive undertones. Both work well with dark skin tones; just avoid the white colours that might make you seem ashy.
Leave Enough Time
Don't stress out at the last minute; give yourself a little extra time to get ready. "Add 30 minutes to however long you estimate it would take you to do your makeup," Dean advises. "The worry is that you'll be waiting around, but in reality, that almost never occurs."
And finally, …
Don't worry about maintaining your new appearance any longer. The last thing you need to be thinking about on your wedding day is how your makeup looks. Otherwise, forget about your makeup and focus on having fun; if you're worried, talk to your maid of honour ahead of time and ask her to let you know if you need a retouch.
According to Chrisi Tsakiris, owner of Pro-Glam Makeup and Hair, it is essential for a bride to have a professional makeup artist for her wedding day. She argues that the bride would feel much more at ease and save time if she has someone she is familiar with present to apply the makeup for her.
Professional makeup artists employ top-shelf materials and tried-and-true application methods to ensure that their clients' makeup looks flawless from morning till night.
Wedding makeup is a different animal than regular makeup. A professional makeup artist can give you a look that is natural and dewy during the day, dramatic and dramatic-lasting at night, and flawless and full of depth and colour in professional photographs. Every bride-to-be should take heed of Chrisi's sage advise, which includes the following:
Some Benefits of Using a Professional Makeup Artist
The colour scheme we create for you will be a great fit for your skin tone, hair colour, and eye colour.

Mornings are calmer, despite all the anticipation and activity.

Makeup that is both long-lasting and photo-ready may be achieved with the help of high-quality cosmetics and careful application.

You won't need to constantly reapply it throughout the day because setting sprays and primers will keep it in place.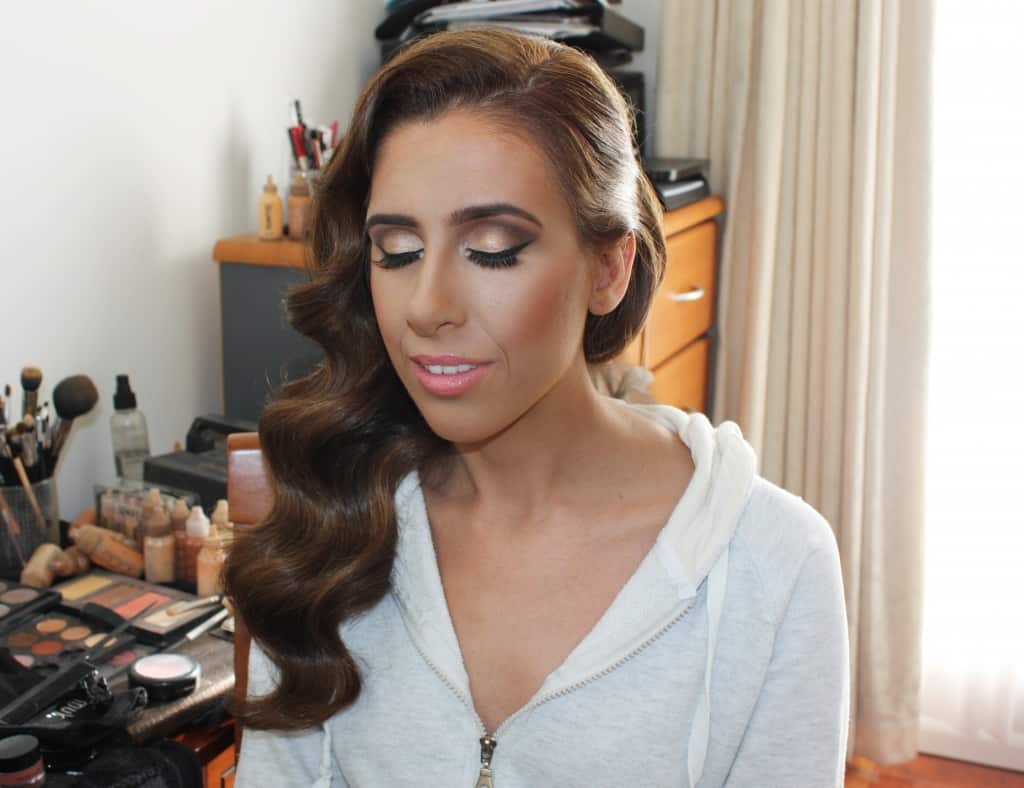 Should the Bride Book a Trial? 
A practise run is essential for every woman planning her wedding. She'll be able to see her Makeup Artist in person and give them detailed feedback on what she wants and doesn't want from her look. It's crucial for the bride to feel confident that her makeup artist understands her vision for her big day, so a trial run is a great way to do just that and get to know each other on a more personal level.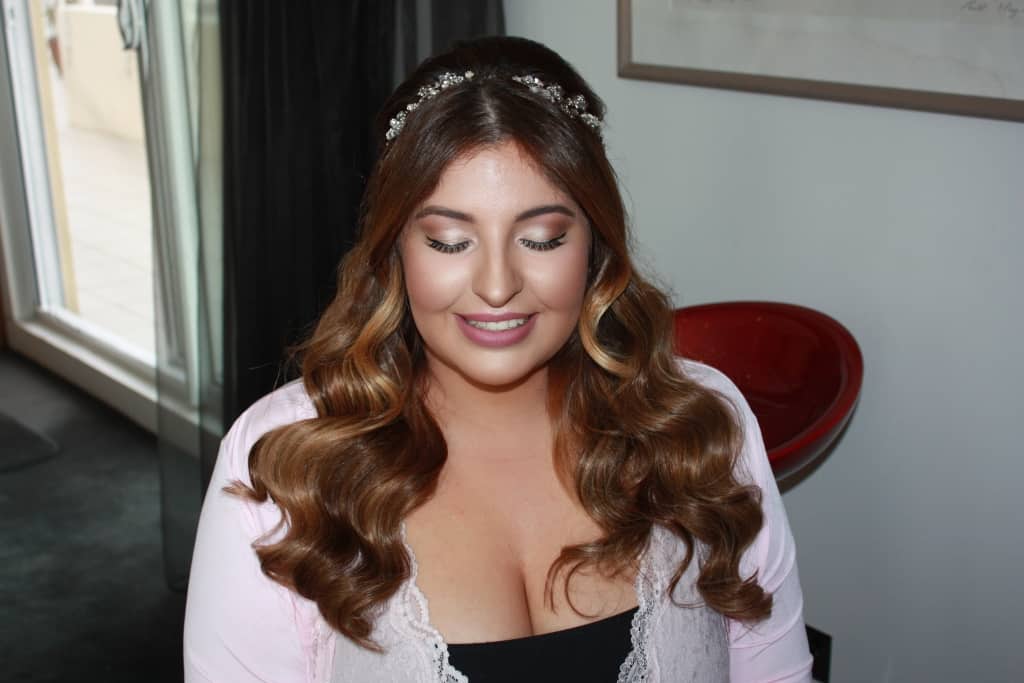 Chrisi's Final Tip
If a bride needs a makeup artist for her wedding day, I recommend that she first contact her friends and family for recommendations. They need to find out if the person who recommended the makeup artist has really utilised them or at least heard of them. You can tell the quality of their services most accurately by word of mouth.
Finding a makeup artist on social media (Instagram/Facebook) is great, but before hiring them, it's important to learn how much experience they have working with customers rather than just oneself. Makeup artists that have been in the business for longer and have earned more credentials are prefered.
Aside from the obvious skills and experience, a bride should hire a makeup artist who makes her feel beautiful and confident in her appearance on her wedding day.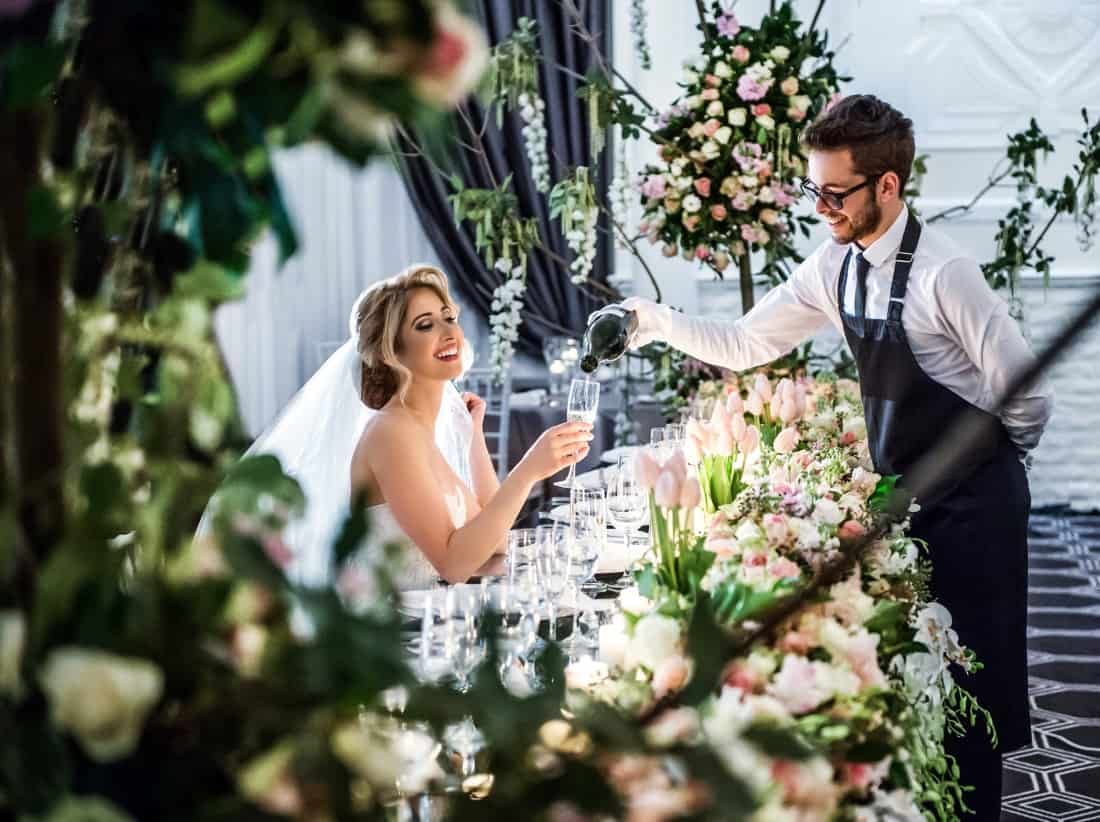 Conclusion
The cosmetics you use on your wedding day will be different than those you use on a daily basis. In the daytime, a professional makeup artist can give you a fresh, dewy look; in the evening, a dramatic, long-lasting look; and in professional images, you will seem perfect and vibrant with depth and colour. Our advice is that she ask her trusted circle of friends and family for referrals before making any final decisions on a makeup artist.
Content Summary
Makeup artists use high-quality products and tried-and-true application techniques to keep their clients looking beautiful all day long.

The cosmetics you use on your wedding day will be different than those you use on a daily basis.

In the daytime, a professional makeup artist can give you a fresh, dewy look; in the evening, a dramatic, long-lasting look; and in professional images, you will seem perfect and vibrant with depth and colour.

Chrisi has some sound advice for all future brides, including the following: A few reasons why you should hire a professional makeup artist Our custom colour palette will look fantastic with your complexion, hair, and eyes.

In spite of the excitement and bustle of the day ahead, mornings tend to be more peaceful.

With the help of high-quality cosmetics and cautious application, you can have makeup that lasts all day and is camera-ready.

Thanks to setting sprays and primers, you won't have to reapply it every few hours.

Every bride who is planning her wedding should definitely do a trial run.

She'll get the opportunity to meet with her Makeup Artist face to face, at which time she can provide specific instructions for how she wants to look.

A trial run is a terrific method for the bride and her makeup artist to get to know each other and for the bride to feel sure that her beauty artist knows her vision for her wedding day.

As a final piece of advice from Chrisi, if a bride is looking for a makeup artist for her wedding day, she should ask her friends and family for referrals.

There's a need to verify that the individual who suggested the makeup artist has actually worked with or at least heard of them.

Word of mouth is the best indicator of the calibre of their services.

It's nice to be able to find a makeup artist on social media (Instagram/Facebook), but before employing them, it's crucial to find out how much experience they have dealing with clients as opposed to just themselves.

Experienced and well-trained makeup artists tend to get the most jobs.

The most important qualities in a wedding day makeup artist are artistic ability and the ability to boost the bride's self-esteem.
Frequently Asked Questions About Wedding MakeUp
For Bridal Makeup Looks
Apply Your Makeup The Usual Way. Apply the makeup using the right brushes or applicators.

Match The Makeup With Your Attire. Save. 

Choose The Right Foundation. 

Use A Highlighter. 

Practice Few Times Before The Wedding. 

How To Apply A Blush? 

Take Care Of Excess Makeup. 

Mascara Application.
Not every bride wants a makeup artist to paint her face on her wedding day. As with anything wedding-related, doing your own makeup for your wedding just takes careful planning and a little practice to ensure that everything runs as smoothly as possible on the big day.
Turns out that doing makeup for your wedding is very different from your everyday beauty look — trust us. Planning out your big day look? Makeup may seem like a minor detail in a world of venue design and $5,000 gowns, but veteran brides agree: hiring a professional makeup artist is essential for your big day.
Bridal hair and makeup should take approximately 60-90 minutes on the day of your wedding. Keep in mind that this number can vary based on the style you have your heart set on. For example, if you go for a beautiful updo, know that more time could be required.
Hence, as a bride, HD Makeup can be a great choice as you are under the constant glare of the cameras. Airbrush makeup is mostly suggested for oily skin whereas HD Makeup is suitable for all skin types. Cakey makeup is a big no from the bride's nowadays.