Do you know what you're going to do the night before your impending nuptials? Instead of pacing back and forth, wondering if you forgot to re-centre the welcome sign, maybe you should have a nice relaxing night with your pals instead?
To make sure you're not feeling too lost in the excitement, we've put together the things you should do the night before your wedding day.
When planning your wedding, an organisation is key. Keep track of every item you need to bring to the venue and check off each item as you pack the car. We encourage you to check the list twice or have a second set of eyes on hand to help. Check out our ultimate list of Wedding Planners in Melbourne to help you organise a stress-free wedding.
Designate a person to be in charge
When the big day finally arrives, you'll want to spend the day getting ready with your bridal party and family. Choose a person outside of the immediate bridal party to be in charge of last-minute questions and logistics. For example, if your caterer gets lost or your photographer is running late, this person can mediate the situation and ensure that things run smoothly. This person can also be in charge of collecting all of the gifts and directing guests to their tables.
Check-In with Your Suppliers
Erase the worries of a no-show nightmare by calling your team the night before the wedding. Confirm arrival times and any other details. Have any last-minute questions for vendors prepared. Like "What time is the photographer arriving to set up? When will you need to be ready for hair and makeup? What time will the flowers arrive?".
After checking in with each vendor, prepare any final payments or tips whether you will deliver them via Paypal or a physical check. They should be written and placed in labelled envelopes. Plan to deliver these ahead of time, as soon as they arrive on-site.
There would be nothing more annoying than having one of your vendors show up late because they misunderstood what time you needed them. Call and confirm all of your vendors' details, including start and finish times, venue location and parking info, and an itinerary of the whole day. You should also settle any outstanding balances and verify what their overtime charges are, just in case. Give them your designated person's contact information so that they have it readily available the day of. Be sure you don't forget any of your vendors, such as your caterer, photographer, videographer, makeup artist, hairstylist, limo driver and the venue.
Check your wedding dress and shoes
Your wedding dress is one of the most important and irreplaceable aspects of your wedding. You'll want to be sure that there is nothing wrong with it and also that it still fits the way you want it to! Try on your entire wedding day outfit together the day before your wedding so that if there are any last-minute alterations that need to be made, you'll still have time to do so.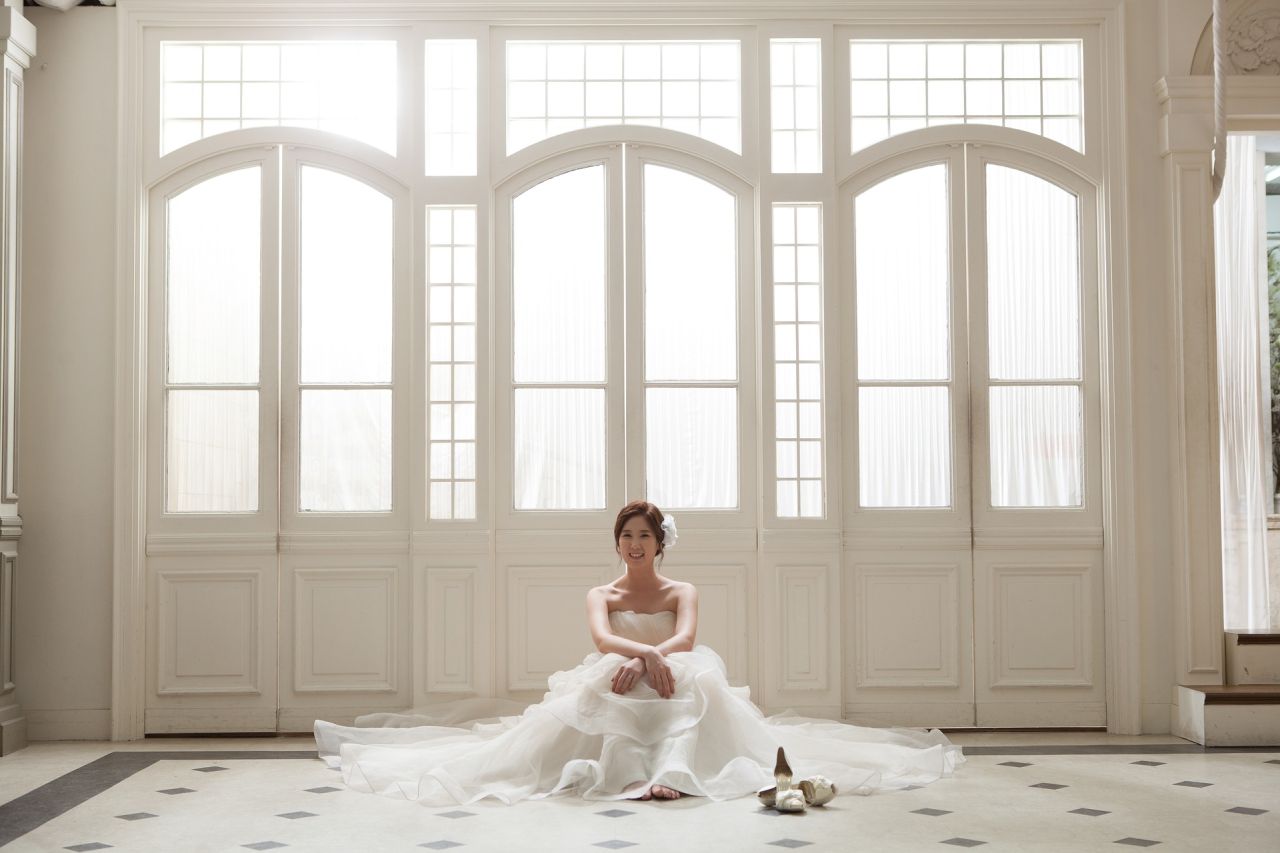 Practice walking around in your shoes on all types of flooring, such as hardwood and carpet. If they're uncomfortable or slippery, get shoe inserts and traction pads to stick on them.
Emergency Survival Kit
Things may not always go according to plan. As much as we want your big day to go off without a hitch, there are so many different factors in play that could potentially cause a problem. Be prepared for any outfit or beauty related mishaps with an emergency survival kit. Include items like deodorant, bobby pins, safety pins, lipstick, mascara, hairspray, face powder, shoe inserts, flip flops or flats for the reception, tissues, aspirin, band-aids… you get the idea. This is something that you and your bridesmaids can work on together.
Round up all your big day essentials the night before to be ready – from kirby grips and safety pins just in case to the essential lipgloss for topping up before all the photos! That way, you won't be up all night thinking about what you'll do if your hair goes out of place. Get it done and save the midnight stressing and consequential lack of bridal beauty sleep – the most important kind of sleep!
Last-minute beauty prep
Tonight is the time for the finishing touches! Manicure? Check. Pedicure? Check. Just completely spoil yourself with a totally relaxing beauty session with your bridesmaids to prepare for the day. Run yourself a bubble bath, play some chilled out music and have a good old gossip with your girls. But do remember, now is not the time for a facial. The night before your wedding is not the time to be introducing some new things to your beauty regime – it only risks the potential of waking up to an absolute corker on the end of your nose.
Wash your hair
Whether you're getting in a professional hairdresser to do your 'do for your wedding day, or if you're keeping it in house and getting one of your bridesmaids to bring along their curlers and clips, washing your hair the night before will make sure you are a lot easier to work with. Yes, freshly washed hair means it will still smell like your apple shampoo and conditioner as well as shine like the sun, but silky smooth hair can be a little too silky smooth for your hair styling appliances.
Practice Your Vows or Speech
All eyes and ears will be on you and your groom as you say your "I dos." If you're uneasy about tripping over ultra-important words, like "to have and to hold", or drawing a blank, be sure to practice! While you and your gal pals are having that low-key slumber party, practice reciting your vows. They can give you some advice and ensure you feel comfortable enough beforehand. If you're planning to give a little "thank you" speech at the reception, practice this as well.
Layout everything you'll need the night before
The wedding day is always hectic, considering how many people are involved and excitement and emotion. Be ready to get started as soon as you wake up by laying out everything you'll need the night before. Prepare the getting ready outfits for you and your bridal party, all accessories and shoes and pre-order coffee and breakfast so that you'll be fueled up for the day.
If you're leaving shortly after the reception for your honeymoon, have your suitcase packed and ready to go. This way, you won't be scrambling for anything in the morning, which can be very stressful.
Honeymoon packing
If you're off on your honeymoon or minimoon straight after the big day itself, it's a good idea to, firstly, pack ahead of time, and secondly, double-check it the night before your wedding. This way, you won't have that awful realisation mid wedding reception that you forgot to pack underwear for your trip. Make you and your hubby-to-be a checklist and use it to get packing in the weeks before the big day, then bring out the checklist again on the night before just to make sure you've packed absolutely everything you will need so you can quickly whisk yourselves away after the wedding…
Pack Your Personal Items (and Some Extras!)
Packing too much is never a good thing, but you don't want to be unprepared come the big day. Prepare any gifts, your suitcases, and any last-minute decor to bring to the ceremony or reception space. If possible, send your bags to the hotel, or put them in the car the night before the wedding.
If you have the reception in a place that lacks a first aid kit, make sure to bring one with you!
Resist the drink
Whilst it's a huge celebration that you're getting married in the morning, it's probably a better idea to keep the Champagne in the fridge for tonight – save it for Buck's Fizz when you wake up! We don't think anyone likes the idea of waking up early with a banging headache or a bit of a bloated stomach on any day of the year, let alone your wedding day. But like we said, that's not to stop you once the day has actually arrived, we're sure you'll make up for it.
Charge Your Tech
One of the best things about technology is how it allows us to capture memories. But, technology has an odd way of breaking down when we need it the most. Whether you plan on using a camera for snapping before the ceremony moments or a tripod for a DIY photo booth station, make sure that you fully charge the device and have plenty of memory space on your camera and phone (I know I'm always running out of space on mine!). Pack extra chargers, USB cords, and memory cards to be safe.
P.S. Giving your phone or personal camera to one of your maids is a good idea since you'll be too busy throughout the day to take pics of your own!
Set your alarm
Get a Good Night's Sleep (or, at least, try to). While the pre-wedding excitement and nerves might mean you have far too many thoughts running through your mind to even consider going to sleep, there are so many reasons to make this a priority! Be sure to set a bedtime where you can get quality rest so your fully charged the following morning – stick to your schedule! Your wedding day is going to be a long day – from getting ready in the morning to the ceremony, reception, and well into the evening, you are all going to be glad you got lots of sleep the night before. Oh, and don't forget to set your alarms!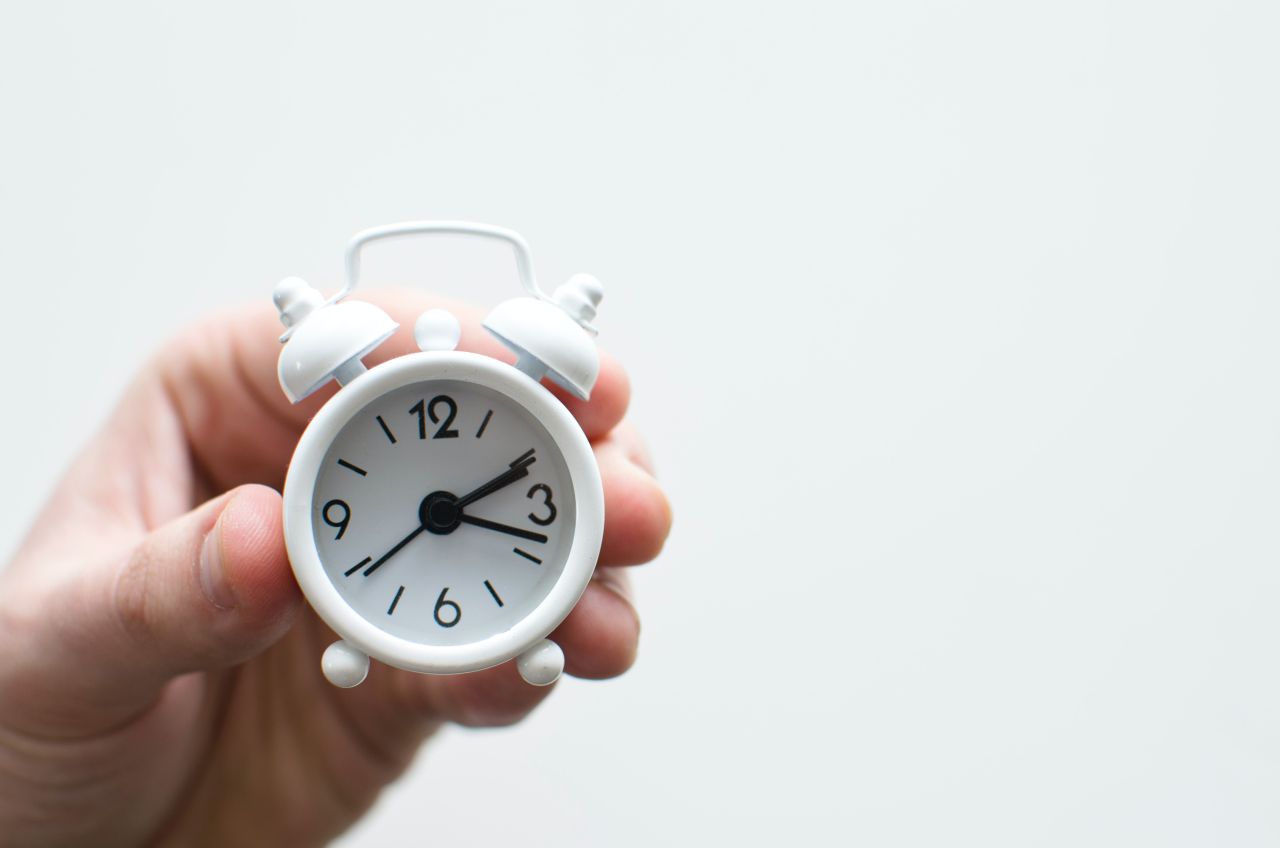 This seems obvious, seeing as you have to set one every day to make sure you make it to work in the morning, but when you're caught up in your pre-wedding excitement-but-nervousness, it's easy to forget. Don't rely on your bridesmaids to come running to your room and jump on your bed to wake you up – it's not exactly the most pleasant way to be woken up from a slumber. Set your alarm, have a more restful wake up and prepare yourself for the moment that your bridesmaid run in… Much nicer, we think.
Meet with your bridesmaids
Your bridesmaids will be your primary support group on your actual wedding day, so meeting with them the day before to hash out any final details will ensure that everyone is on the same page and things will go more smoothly. Confirm what order the bridesmaids are walking down the aisle, try on outfits and go over a general run-through of what the day will be like, from getting ready in the morning to closing down the reception. After you've discussed the more serious details, spend some time just hanging out with your girlfriends doing non-wedding related things so that you can have some quality time with your best friends before you are officially married.
Spend time with your family
In the same vein as spending time with your bridesmaids, you should also spend some quality time with your family. This is not only a momentous occasion for just you but your entire family as well. It's a time for you to all come together and celebrate love. Carve out an hour or two the day before your wedding to sit down with your closest family members and reminisce about old memories and get excited about making new ones.
This will be a good time for you to connect with your parents and siblings about what is expected on the big day and afterwards, too. Vogue Ballroom is your perfect wedding venue in Melbourne delivering fairytale weddings for the bride and groom.
Focus on yourself
We understand that your wedding day can be very stressful, so make sure that you also take a little bit of time for yourself and relax. Indulge in a spa treatment or massage, listen to your favourite music and just take some time to really focus on yourself. Tomorrow is the biggest day of your life, and it's meant to be a joyous and happy occasion. Take some time and decompress and prepare yourself for the amazing day that's coming.
Sleep
Again, those pre-wedding jitters might mean you have far too many thoughts running through your mind to even consider going to sleep. There are so many reasons to get a good nights sleep! From the ceremony to late into the wedding reception and even your first night together as husband and wife, your wedding day is going to be a long day. You'll want to read up on all of these sound sleep-inducing tips to ensure you don't fall asleep before your wedding night is up!
Also, here's a few more reminders…
While you're having fun, be sure to remember these things, too!
Stay Hydrated. As the bride and bridesmaids, you may feel nervous or excited on the morning of the big day. However, it is important to have a plan to take care of yourself! Plan ahead to wake up and eat a good, balanced breakfast. Also, keep healthy snacks and plenty of water around so you can stay happy and hydrated throughout the day.
Use the restroom before you put on your dresses. Take a bathroom break right before you put on your dresses, and hopefully, you'll be good to go until you get to the reception! This is especially important for the bride and her wedding gown.
Remember the little things. Make a list of the "small" things you need to remember, such as jewellery, shoes, handwritten letters, wedding toasts, etc. It's the little things that are often forgotten! Make sure your wedding planner, maid of honour, or bridesmaids know what is on your wedding day checklist and can keep these small details on their mind, as well.
Whether it is making sure the flower girls are all prepped, or the makeup artist and wedding photographer know the location of the bridal suite, these are all little tasks your bridal party can help you complete, so don't be afraid to delegate! Don't Sweat the Small Stuff. Try to keep the day as calm and stress-free as possible. While you want everything to be perfect, it is more important to enjoy the day. These are memories you will want to keep forever!
No matter what you decide to do the night before the wedding, be sure to have fun and truly enjoy the time, you spend together! Take lots of photos the night before the big day to capture some of your favourite moments with your closest friends.
We hope that these tips will help you keep from feeling frazzled on the day before your wedding. Planning for a wedding is hard work, so plan ahead. You want your last day to consist of confirming, double-checking, and taking it easy, not finalising details! For a smooth, seamless wedding day, it's important not to procrastinate.