Venue licensing is a long and complicated topic. Has it got you scratching your head? If you're confused about the legal aspects of getting married, you've come to the right place.
Licensed venues, or 'approved venues', can include hotels, stately homes, civic halls and other similar premises. The owner or trustee of the premises must make the application.
You cannot get a license for a garden or your house for a one-off ceremony (unless it is made available for the public to use during the term of the three-year license.
Many of you, especially those looking to 'DIY-ify' your wedding, maybe wondering whether you can legally host a civil ceremony in any building of your choice. Alas, in England, Ireland and Wales, it's not as simple as that, of course. The venue or building must be approved and hold an appropriate licence.
However, in Melbourne, couples may be married by a registrar in any location whatsoever! The registrar does have to feel happy and comfortable that the location in question is appropriate and safe – you don't want to take any risks with your wedding day!
Firstly, your wedding day is about you and your partner. Thus, your primary concern should be to arrange a day that reflects you both. However, for a legal marriage, there are numerous aspects to consider. When you're planning on getting married, the building you have chosen must have a marriage license for weddings. Otherwise, it's not an official or legal marriage ceremony.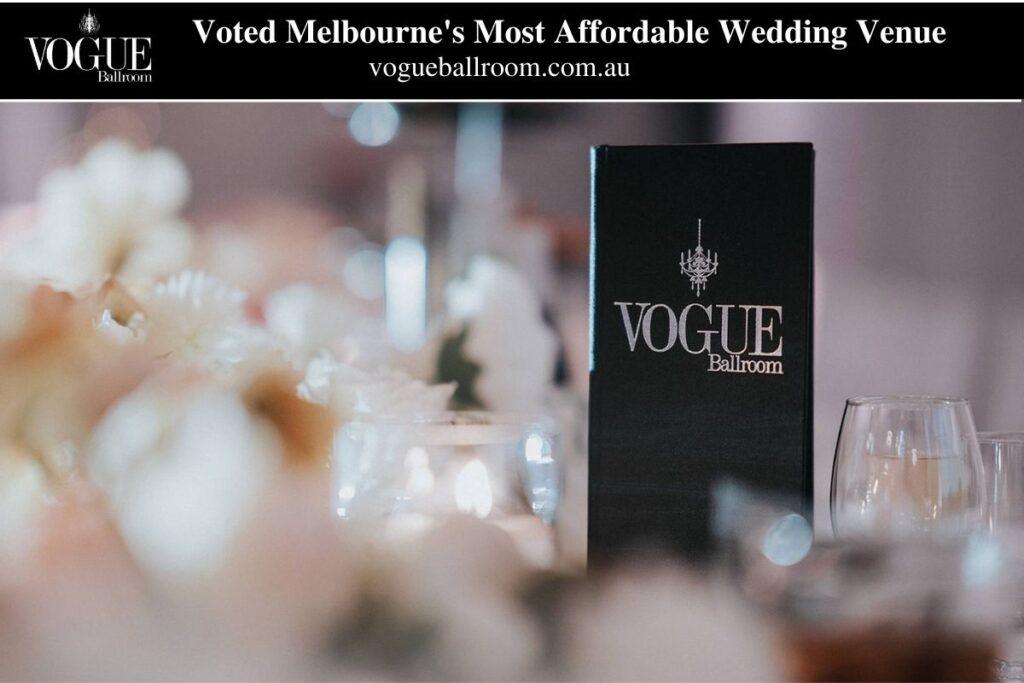 What are the requirements for an approved wedding venue?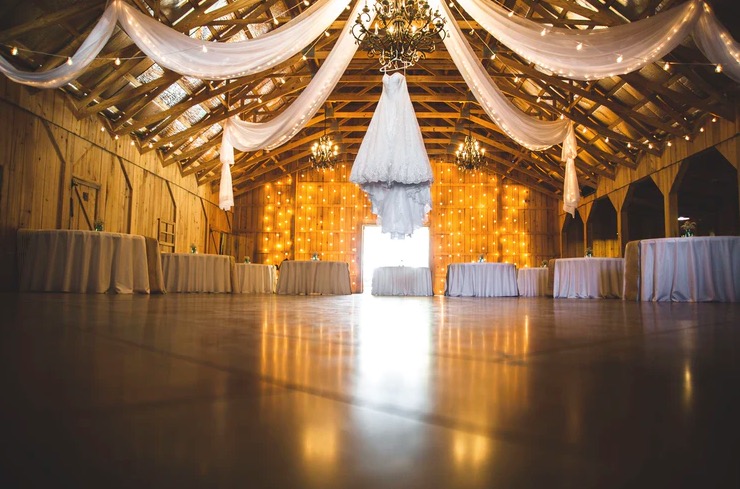 In order for a venue to qualify as a building suitable for conducting wedding ceremonies and issuing marriage certificates, it must meet several requirements moderated by the local council.
The building itself must be safe, fit, and in good repair for use by public members. This includes contemporary fire regulations etc.
The premises must be regularly available to the public to conduct marriage ceremonies. This means that a license won't be granted to your home, for example!
However, you needn't worry too much. Most wedding venues do hold civil ceremony licenses nowadays, whether that is a manor house, hotel or barn venue and everything in between. Most locations will offer couples at least one space that is licensed to host civil ceremonies.
If you are looking for a location to host your ceremony, then make sure you check with each venue that you peruse to ascertain if they hold the necessary license first!
Can anywhere get a Licence?
Again, unfortunately, no. There are some places where it is just not possible to wed.
Outdoors
For those looking for an alfresco ceremony, we have bad news. Whilst technically you can say your vows and exchange rings in the open air, marriages in England, Wales and Ireland must be signed indoors. This also excludes any form of transport, including boats that are not permanently moored.
But, even in the rest of the AU, there is a loophole. You can get married outdoors if it is underneath a fixed, permanent structure. This could be a gazebo or any other construction type, as long as the bride and groom are stood underneath it. This does not include marquees but talks to your venue as they will know the laws best.
Anywhere Other Than The Registered Room
Even if the venue you have chosen holds a wedding license, this does not mean that you can get married where you choose. Similar to not being able to marry outdoors, you cannot marry outside of the registered room.
Importantly, it is not buildings that are registered but individual rooms. So, if you thought you liked the idea of signing the registry in your hotel bedroom, think again.
When visiting venues, make sure you check exactly which rooms are registered. However, remember that you can often choose exactly how to layout the room, so you can still get your personalised venue.
Undignified Venues
Weddings are, legally speaking, solemn events. As a result, the primary purpose of a building will be taken into account. And undignified is not just the word we are using. The Approved Premises Guide quotes, "the premises must be a seemly and dignified venue for the proceedings" in the opinion of the authority.
Furthermore, you cannot register a venue for a single event, as "it is expected that the premises are made available regularly for the registration of civil partnerships and the solemnisation of civil marriages."
All venues must prove safe from fire, and individual councils have the right to set their own restrictions, too. Your journey towards married life starts right after your engagement. From the venue to the outfits, all the wedding planning may lead you to forget that there are legal requirements for your ceremony.  
When you are getting married in Australia, it is important to know the legal requirements beforehand. Whether you plan to have a civil wedding or celebrate this wonderful event in the church, you should take note of these points.
Permits for Weddings and Ceremonies
The Sunshine Coast has many attractive parks and beaches for weddings or other formal ceremonies. However, you will need approval from the council to do so. If you wish to use a beach for your ceremony, it must take place outside the flagged bathing area that is set up on the day.
Application process
Complete an application form.
Application for Wedding/Formal Ceremony
If you fill in the form correctly (complete all the required fields), you should receive a receipt and approval letter within ten (10) working days. If there is another booking or event which conflicts with your application, the council will contact you by telephone to discuss. Tentative bookings will not be accepted for weddings and ceremonies.
Please note that your booking is only confirmed once you have received an approval letter from the council. 
Costs
You will need to pay a booking fee of $86.00 (GST free). You can pay the fee by cash, cheque or credit card. The fee will not be refunded if you cancel your booking.
You can submit your form with payment details by email (scanned form attached), fax, post, or in person at one of council's customer service centres. See application form for application lodgement and payment details.
Information and policies on holding an event, wedding or ceremony on council land are available on the Toolbox website.
Things to consider
How important is it that you have control of the area chosen? Other people may be in the area picnicking, playing or walking dogs, which may be a designated dog off-leash area. There may also be another ceremony both before and after your booking.

Can the official party and all your guests get to the area safely?

Do you have elderly or mobility impaired guests?

Is the area easily accessible for delivering equipment and setup? Vehicle access is not permitted in park or beach areas. Vehicles must be parked in designated car parking spaces.

Do you have a wet weather alternative?
Your booking will ensure no other bookings for the same time and in the same location. However, the approval does not guarantee exclusive use of the area and its facilities.
Council keeps its parks and gardens tidy on a routine maintenance program. Council does not provide special mowing or servicing of the area. Council cannot control leaf or other debris from people using the area before your ceremony.
Some areas are more exposed to the elements than others, for example, late afternoon winds along the coastal strip. The available space and ambience of beaches are also affected by high or low tides. Council recommends you check the local tide times.
Every council is different, and every property falls into different zoning. It is up to you to contact your local council to find out what applications you may need to complete to ensure you comply with your local council, and we strongly encourage you to do so.
On-Premises Licence
Since a wedding involves parties and entertainment, this kind of licence requires a permit for alcohol and other product and services like entertainment and accommodation. An on-premises licence allows the sale of alcohol for consumption on the premises when another product or service - including food, entertainment and accommodation - is sold, supplied, or provided to customers.
Under 18s are allowed on premises with an on-premises licence.
All restaurants holding an on-premises licence need to meet the primary purpose test. If the primary purpose of the business or activity is the sale or supply of alcohol, you are not eligible for an on-premises licence.
Liquor-Related Permits
If you already hold a Queensland liquor licence and want to temporarily change or extend your licence, you will need to apply for a permit or approval.
You may also need to apply for a permit if you are a non-proprietary organisation that wishes to serve alcohol temporarily or at a special event.
The following permits are available under the Liquor Act 1992 and the Wine Industry Act 1994.
Adult Entertainment Permit
You need to apply for an adult entertainment permit if you wish to offer sexually explicit entertainment in addition to serving alcohol on licensed premises. Read about adult entertainment permits to find out what adult entertainment is and when a permit is needed.
Extended trading hours (one-off)
Extended trading hours for licensed premises cease at either 2 am (generally), 3 am (for venues in safe night precincts), or 1 am for restaurants and artisan producer licensees.
You can apply for one-off extended trading hours for:
4 dates in any 12 months for pre-10am trading

6 dates in a calendar year for trading between 12 midnight and 5am.
Under section 5 of the Liquor Regulation 2002, an application for an extended hours permit must be made at least 21 days before the day of the event. Applications lodged with the Office of Liquor and Gaming Regulation less than 21 days before the event will not be processed.
Permits To Trade Between 12 Midnight and 5 am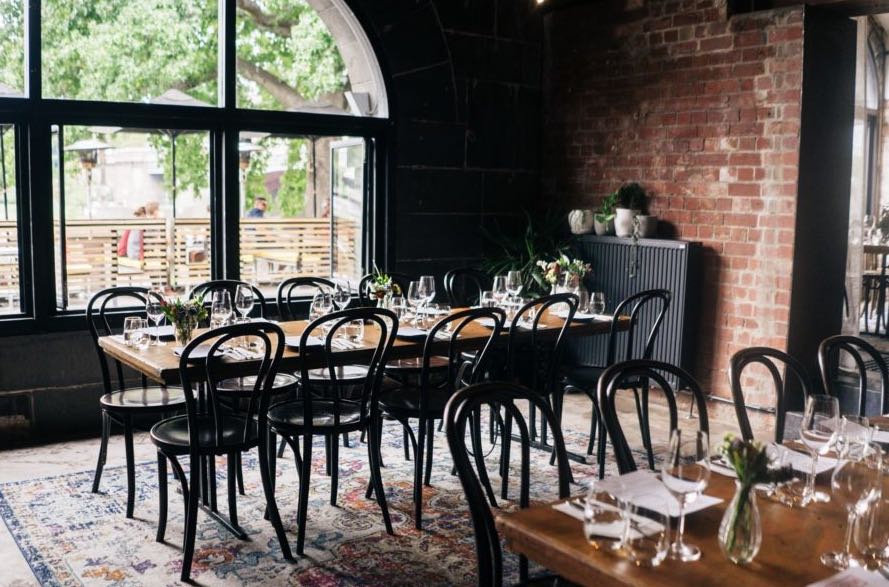 Things to consider when applying for a post-midnight permit:
Each of the 6 post-midnight permits can be for no more than 1 date in a calendar month.

An exception may be made if you have a special occasion that runs over 2 or more consecutive days in a calendar month. In this situation, you may apply for a one-off extended trading hours permit for 2 or more consecutive days in that month. All consecutive dates within the same calendar month must be for the same special occasion. If 2 dates are approved, this will count as 2 one-off extended trading hours permits.
New licensees, please note: The number of available permits in a calendar year is reduced, on a pro-rata basis, based on when your new licence is approved. For example, if your new licence is approved on 20 April 2017, there would be 8 months left in that calendar year. This means that you would be able to apply for up to 4 permits before 31 December 2017.
Under the new legislation, a post-midnight permit will only be granted:
for a special occasion for which a person—independent of the licensee, owner or occupier of the licensed premises—wishes to celebrate at the licensed premises

and

for the period of the special occasion and for a reasonable period before and after the event.
The Act defines a 'special occasion' as either:
a unique or infrequent special public event of local, state or national significance. Examples of special public events include a local music festival or a televised international sporting match involving an Australian team

and a private function closed to the public, such as a wedding or birthday.
New Year's Eve and Australia Day have been determined as special occasions by the Commissioner for Liquor and Gaming. Licensees who want to apply to extend their trading hours to any time between 2 am and 5am on these days will not need to provide evidence of an independent third party's request. However, you may only apply for 1 extended hour permit a month.
The Commissioner for Liquor and Gaming may only grant extended trading hours permit to satisfy the new criteria.
Commercial, Public Event Permit
If you have a liquor licence and approval to cater off-site, you may be granted a commercial, public event permit to cater for a public event away from your main premises.
Wine Permit
If you hold a wine producer or wine merchant licence and want to sell your wine at a one-off event, such as a festival or trade show, you can apply for a wine permit.
A wine permit allows you to:
sell your own wine for consumption away from the place of permit

and

sell or give your wine as a sample for consumption at the place of permit
If you hold a wine merchant licence, your wine must be made only from fruit grown by you, the licensee, on your licensed premises.
If you hold a wine producer licence, your wine must be at least 85% made from fruit grown by you, the licensee, your licensed premises, or at least 85% of you make on your licensed premises.
Community Liquor Permit
Non-proprietary organisations or certain clubs can apply for a community liquor permit to serve alcohol at a one-off event, such as a festival, sporting event or fete.
Under certain circumstances, you may be exempt from this requirement. Complete the self-assessment to see if your organisation is eligible.
Restricted Liquor Permit
Non-proprietary organisations or clubs whose profits are used to promote the club and not distributed to members can apply for a restricted liquor permit if they wish to trade for a maximum of 10 or 25 hours a week for a period of 3 or 6 months.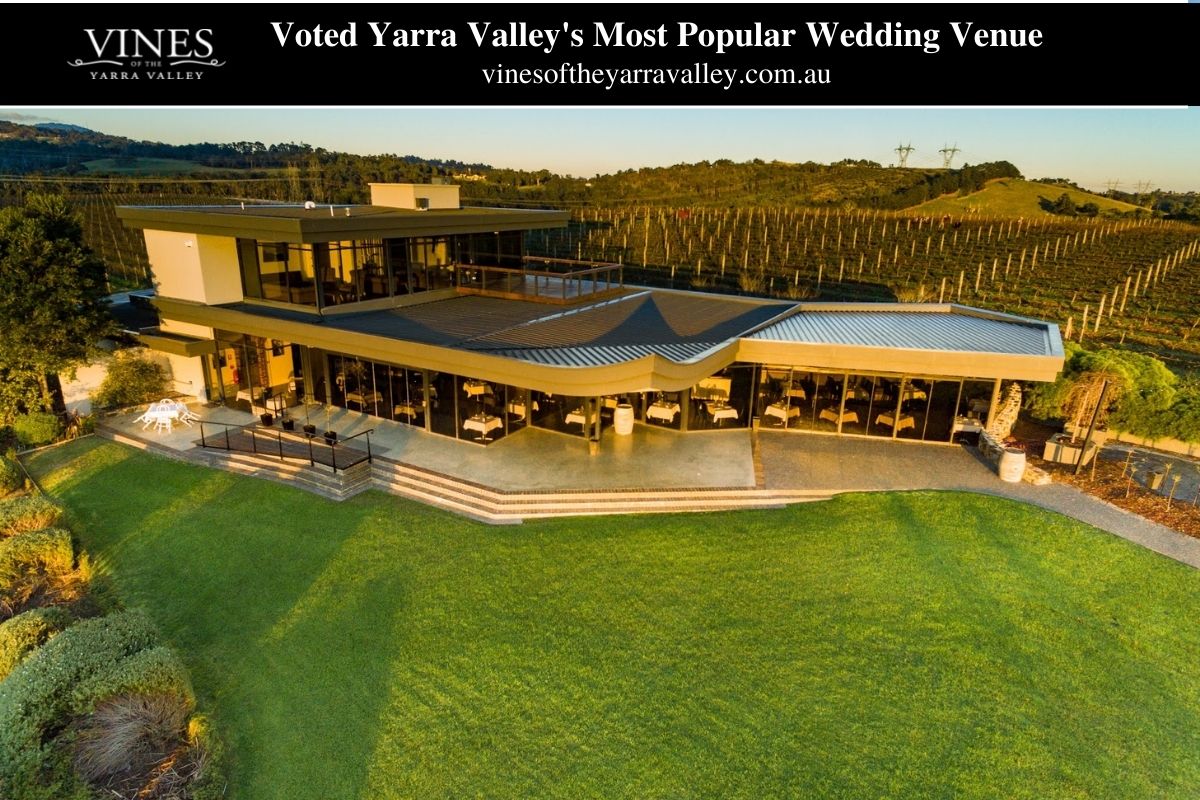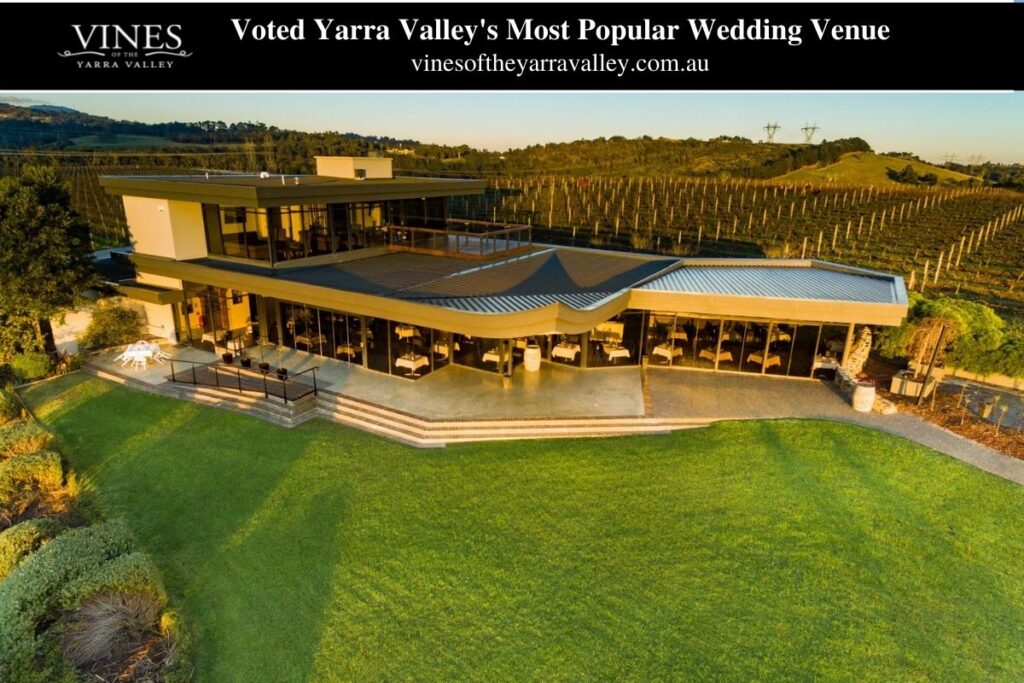 Craft Beer Producer Permit
If you are an interstate operator of a craft brewery that holds a licence equivalent to a Queensland producer/wholesaler licence, you may be eligible to apply for a craft beer producer permit to sell your craft beer at a promotional event (for a one-off occasion, or for regular occasions for up to 3 months). If you are a Melbourne-based producer/wholesaler of craft beer, you may apply for a craft beer producer endorsement.
Artisan Producer Permit
Suppose you are an interstate operator of an artisan distillery that holds a licence equivalent to a Melbourne producer/wholesaler licence or an artisan producer licence. In that case, you may be eligible to apply for an artisan producer permit to sell your liquor at a promotional event in Melbourne (for a one-off occasion or for regular occasions for up to 3 months).
If you are a Melbourne-based producer/wholesaler or artisan liquor producer, you may apply for an artisan liquor producer endorsement.
Frequently Asked Questions About Wedding Venue
The average wedding venue cost is $5,000 based on a low of $3,000 to a high of $12,000 for the venue's site fee, not including food and beverage. Location, demand, day of the week, inclusions, and seasonality all affect the pricing of a venue.
Important Things to Consider Before Choosing a Wedding Venue
Location. Location is one of the crucial things to consider while choosing a wedding venue. 
Date. It is important to check whether the wedding venue you selected is available on the date of the wedding or not. 
Parking. 
Facilities. 
Decorations. 
User Reviews.
The most popular months to get married are from the months of May to October. More specifically, September takes first place at 16 percent, followed by June with 15 percent, and lastly October, at 14 percent. This means that the most popular wedding seasons are Fall/Autumn, and Summer.