So, you're opening an event venue. Congrats! Although the pandemic has slowed down the hospitality industry, the business has started to return. People are still looking for spaces to hold their weddings, corporate gatherings, and other celebratory events.
After you've found the perfect venue space and decided what audiences you want to target with your new venture, figuring out the next steps can be daunting. 
What business is more fun than the party business? Those who have opened an event space know that it's an industry based on helping people have a good time, creating a flawless experience, and keeping the nuts and bolts of the evening out of the limelight. It's hard but rewarding work.
If you have the right intel and a sharp mind for decision-making, you can create something truly amazing, driven by a greater purpose. Sure, it's a revenue source—but it can also be the backdrop to a couple's special wedding day or the setting for a family's baby shower celebration. You can make a difference in people's lives and give them once-in-a-lifetime memories that will last for years.
If you're a people person—eager to please, eager to meet new people, eager to help create the bonds that often arise from sharing good food, drinks, and ambience—and you're interested in using that passion for starting a business, you've come to the right place. In this guide, we are going to show you how to start an event venue. Whether you're most interested in an event space for weddings, parties, or a concert hall for shows, certain aspects of the business remain constant. 
A venue rental business, like all businesses, requires grit and determination. It's not enough to simply own a building—you'll have to keep up with accounting and permits, do your marketing, and stay on top of customer service. In other words, even though it's fun (and rewarding) endeavour, it's still a business. However, it's also one that's booming! According to an Oxford Economics report, the event planning industry generates $325 billion in direct spending and $845 billion in business sales. Of course, a lot of that money is going to venues. The U.S. Bureau of Labor and Statistics expects this trend to continue, estimating an impressive 11% industry growth between now and 2026. Like all industries, there's a lot to learn. Nobody's born knowing how to start a venue rental business, but we're here to help. We'll break down an overview of phases and get you well on your way to hosting the city's best bashes.
If you're thinking about starting a wedding venue business, the most important first step is taking off those rose-coloured glasses. Running a wedding venue company is more than a labour of love and far more challenging than you may think. It takes grit, honesty, and resources — not unlike the institution of marriage itself.  
Early Considerations
Know what kind of venue you want to create. It sounds obvious, but many proprietors of mixed-use venues don't have a realistic picture of where their monthly income will come from. Do you intend to cater to a corporate crowd for off-site meetings and workshops? Do you hope to pack out a banquet hall for wedding receptions? Is your goal to create an art gallery but keep it booked for frequent performances and parties? Knowing how you want your space to be used—not just how it will look—will inform all the decisions you make as we advance.
Opening a Venue Business
Venue businesses usually require lots of local permits and licenses before opening their doors. Any venue planning to sell alcohol, for example, must obtain a local liquor license. Concert venues require special permits specifying their maximum legal capacity and the time of night when they must close.
Venue businesses may require substantial capital investment in equipment for sound, lighting and security systems. Many venues lease or purchase existing buildings, while others choose to build new facilities. Either approach can require large bank loans or outside investment at startup.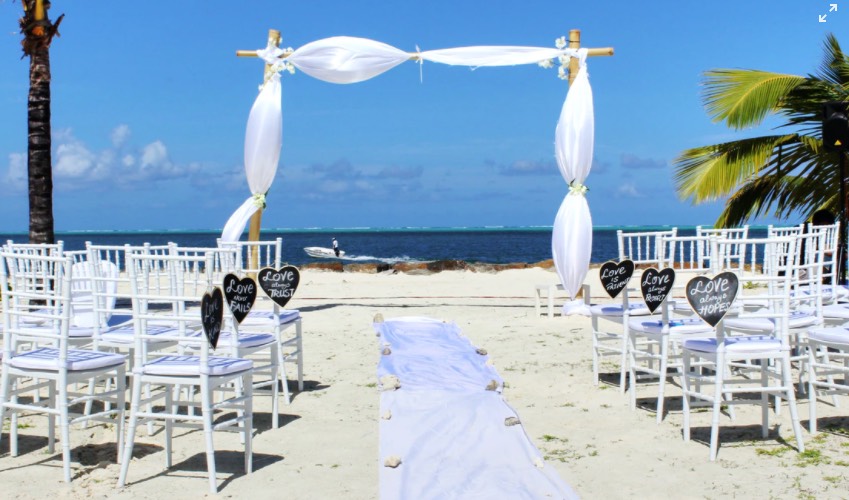 Discover How To Start A Wedding Venue Business In A Few Simple Steps:
Write your wedding venue business plan.
Open business, book clients, make money. Repeat.
If only writing a business plan was that easy. No matter how straightforward your business is, it would be best if you wrote a brief but detailed plan. This document will serve as a guideline for you and your team and marketing for investors and partnerships you may be seeking.
The good news: You're well on your way if you've done the market research above. The U.S. Small Business Administration has a helpful guide to writing business plans. Here's how it would look for a wedding venue business: 
Summary: Think of this as the "About" section of a business website. Describe your business niche and what makes your business unique. Include your passion for running a wedding venue.
Market: Share the market value you determined in your research.
Your business organization: Are you the sole owner of the business? Do you have one partner or several? Are you a limited liability company (LLC)? How many permanent and temporary employees will you have? Will you have an onsite, fully staffed catering offering? Or will you provide a fully equipped kitchen that catering vendors can use?
Your timeline: When will you build/renovate the venue? When do you plan to do a soft open? When will you be fully open for business?
Marketing plan: How do you plan to get the word out about your business? Get specific. How? Check out Step 8 below for a detailed look at building your marketing strategy.
Business projections: What are your financial and growth goals? Do you plan to open other venue sites?
Ask yourself the hard questions
Don't rush into starting a wedding venue business. According to the U.S. Small Business Administration, 20% of small businesses fail within the first year, and only about 50% of them stay in business past five years.
It would be best to prepare for the bumps and roadblocks that come with running a small business and realistic about your capacity to manage these challenges. Here's what to ask yourself before you start hashing out your wedding venue business plan:
Can you afford the financial risk? Because of the data shared above, you must be prepared for the possibility that the business goes under and you lose your investment.

Are you prepared for a busy schedule that includes weekend work? Typically, weddings take place in the evenings and on the weekends. Hopefully, you will have a backup to help you manage, but be prepared to be busy when most people are kicking back. 

Is the timing, right? We all go through challenging life phases, and opening a wedding venue business (or any business) is a definite stressor. Try to minimize the other stressors in your life as much as possible before diving into the small-business life.

Can you open the business and keep your day job? This approach will require a business partner or partners who can share the responsibilities of running the venue. Have enough backup so you can manage the new venture without dropping the ball at your day job. It will provide a sense of security to start because you are launching your business with a safety net.

After asking the above questions, are you still excited about the prospect of opening a wedding venue business? It takes a lot of passion and energy to run a venue; if imagining your business in full swing makes you happy, then you are probably ready.
Here are some questions to consider:
What are the state or city laws governing venue spaces?

Will you need a liquor license?

Will you be selling food?

Are there any licenses you need as the venue owner?

What are your responsibilities legally if someone is injured at your venue?

These questions will help you make the best decision and prepare for the unexpected when you start an event venue.

 
Research The Event Venue Market In Your Area
What is the demand for wedding venues in your region? Every business needs a market to be successful. You have to do your research and some legwork to make sure you are opening a wedding venue business to draw customers. Here are the essentials to research and explore:
Wedding venues in your geographic area. Look up wedding venues in your region. Are there scores of popular wedding venues already? You will have to have a specific offering that makes your venue special. Is your venue a lakefront property in a lake region? How many other lakefront wedding sites are there? Are those venues booked solid, so there's overflow demand?  

Online reviews of competitor venues. There is a treasure trove of information about competitive venues in the reviews on sites such as Yelp, TripAdvisor, and Google. Please read them carefully and go back in time. Look for consistent complaints and chronic problems, such as lacklustre menus or inexperienced staff. Can you fill in the gaps where those venues fall short?

Talk to people you know about competitor venues and visit them yourself. Message friends and family to see if anyone has firsthand experience of competitive venues. Also, many sites include restaurants and cafes for the public. Visit several times in the evenings and on weekends. You will get an idea of the overall operation, and you may even see the arrival of guests for an event.

What is the population density of your region? What are the age demographics? Of course, people of all ages get married and throw parties. But most people across the U.S. get married in their late 20s or early 30s. Additionally, you'll need a population density that supports your venue (and any other popular venues in the area) unless your venue has a spectacular setting or special features that will attract people from across the state and country and avoid areas with a sparse or aging population.
Operational Assets.
While the building and its components are one category of expense, other large-ticket purchases will include furniture (tables, chairs, cocktail rounds, etc.), staging, dance floors, audio-visual equipment, building signage and potentially other specific rental items such as podiums, microphones, etc.
Your team will also need a host of supplies such as computers, desks, printers, and similar operational items. If you're planning on serving your food, you may also need plates, glasses and silverware.
Think through exactly what your venue operation will look and feel like and jot down every possible item you'd prefer in place as you open your doors. It's much easier to trim your budget than to realize you've forgotten thousands of dollars of items you need to be successful.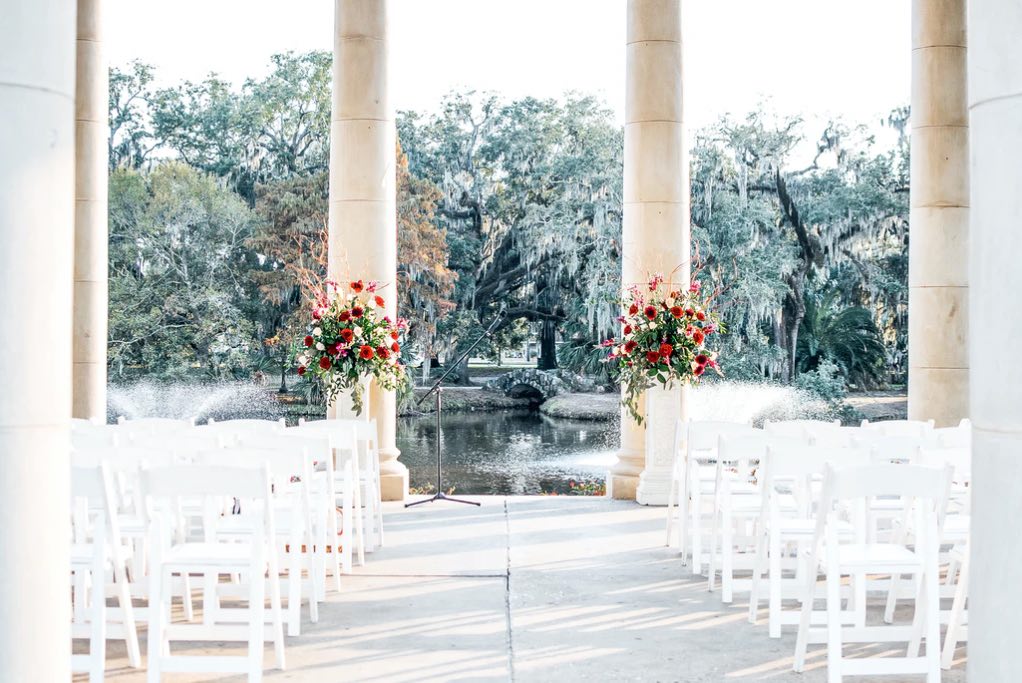 Find Clients for your Venue
Once you've decided on a venue and signed the papers, the fun part begins. Maybe you found a location that needs no changes, and you can begin working with clients immediately, or maybe you found a location that needs some redesigning, and you will need to focus on revamping the space. Whatever that is for your space, once that's completed, you will now need to focus on finding clients to book you.
If you don't have any clients or bookings, your venue space is not bringing the venue; you will need to keep it sustainable.
Once you start your venue and officially open for business, it is marketing time. How do you get those clients to roll in that you probably never knew existed before?
Event Marketing and Promotion
Venues must market their services for every event they host and in between events. If a venue hosts its own events, in-house promoters must create and place advertisements in local outlets such as radio stations, newspapers and community events websites, in addition to using fliers, mailings, posters and social media to attract local audiences.
If a venue rents space to third-party organizers and promoters, it can display marketing materials on the venue's premises, list upcoming events on its website and promote events through social media.
Get the right tools to manage your events

.
As you're getting ready to open a new event venue, why not request a live tour of the Tripleseat platform to see if our event management software is right for you? Our features help drive more sales, impress customers, and grow your events business in a way that's manageable and profitable. On top of all that, our dedicated support team is just a call or email away to help with any questions you may have.
The Team.
Technically speaking, your team's expense will roll up into your operating budget, but breaking it out in your mind will help you separate fixed aspects of your budget vs. other pieces that have more flexibility.
The team may only consist of you at the start, and you may opt to forgo a salary as you begin to keep expenses minimal for the new venue. Or, you may plan on hiring a slew of sophisticated and experienced venue personnel immediately.
Do some research about what estimated venue manager salaries are appropriate in your area and include what you feel is most likely the approach you will take in your budget. Don't forget that employees will also require several additional expenses for taxes, healthcare and other benefits.
Independent contractors (1099) may also be an option for you as you start your new event venue and could be engaged on a per-event basis. Verify your state's employment laws with your attorney to pursue the best option for your situation.
What Will This Cost You?
Once you've looked at the legal aspect of owning a venue, it's also important to research the cost. Think about all the costs associated with owning a venue beyond the cost of purchasing or leasing a space.
For example: What will it cost you to heat the space, clean the space and will you need to hire staff to help you maintain the venue?
The best way to evaluate this is to create a budget of what you can afford, so when you go to the next step, finding a location, you will know exactly what you can take on and the properties outside of your budget.
After you have a strong idea about what the expense side of the new venue will require, it's time to craft an estimated monthly income projection so you can determine how many months it will take before you hit your break-even point with the new venue.
More research should be completed to determine what rental rates are most appropriate for your new venue operation. It would be best if you also were realistic about how long it will take to start generating any rental revenue as you're completing your renovation or built-out process. There will likely be a 6–12-month gap in full operational income from a flourishing rental business that is quantifiable and predictable, and your capital projections should account for as much.
It's a good idea to have anywhere from 6 to 12 months' worth of operating expense surplus on hand in addition to the entire build-out budget with an additional 30–50% margin for unexpected expenses.
Who Are Your Competitors?
Researching a venue is more than just the legal requirements and cost, but you also need to know who your competitors are before entering the market. This will give you an advantage as to their weaknesses and where you might be able to differentiate your venue space to ensure success.
Think about what services your competitors are offering and how you can provide something slightly different. Maybe they are failing on the client experience front. Make a note of this.