Are you dreaming about a venue, a business planning to open a platform, or actively operating a wedding venue? Then you may be wondering— Is opening a wedding venue a profitable business? 
It's a question many people today have, primarily due to the recent boom in the opening and building of wedding venues across Australia. 
As a wedding venue owner and a coach to wedding venue owners, I've been blessed to have hundreds of in-depth conversations with prospective, new, and very established wedding venue owners. You'll be interested to hear some of the things that I've learned about how much wedding venue owners make.
If you're thinking about starting a wedding venue business, the essential first step is taking off those rose-coloured glasses. Running a wedding venue company is more than a labour of love and far more challenging than you may think. It takes grit, honesty, and resources — not unlike the institution of marriage itself.  
Have dreams of being your own boss? Whether you have past experience in the events industry or you just want to tap into your entrepreneurial side, then the thought of opening your own wedding venue has possibly crossed your mind. While it's a huge commitment, it's also a safe industry to bet on.
Couples continue to splurge on venues for their big day (the average cost for a wedding venue in 2017 ranged from $9K to about $15K), and when you own a property that gets rented out for private events, like weddings, your real estate investment can potentially pay for itself in a short time.
Wedding Venues As A Good Investment
Wedding venues are a good investment if your research into the industry, projection and business plan is completed for a min of 5 years. Every venue will have its own unique attraction, so location, market and costings all affect your investment dollar. Seek plenty of mentors in the market, a competent/relationship building bank and an accountant so you obtain the best success. They can be an excellent investment & very rewarding - being a part of someone's wedding & seeing their dreams come true is worth every effort you put in. 
A wedding venue is a good investment if you specialise and you target one particular part of the market. The running costs depend on the type of venue you propose. That is also reflected in the price you charge. Whether you're a wedding professional, real estate investor, or merely an entrepreneur interested in the wedding industry, starting a wedding venue can be an ample business opportunity. But it's also a big commitment. Learning how to start a wedding venue means you'll have to be undeterred by the idea of navigating zoning committees, renovation costs, and financing. 
Wedding venues are considered very highly profitable, but most of these properties seem just to evade investors.
This is because a wedding should be planned out very carefully, and if the bride or groom discovers that the venue for their big event is for sale, they might panic. It follows that the marketing and the sale of the property should be made in secret. Most of these properties are sold through an off-market transaction to avoid publicity.
Communications with staff in wedding venues also need to be managed sensitively because these people will certainly worry about their job security during a sale. However, there is very little need to worry since employees are protected under the TUPE or Transfer of Undertakings – Protection of Employment. Thus, it is not simple to discuss the significant advantages of wedding venues openly as a business and investment compared to other properties.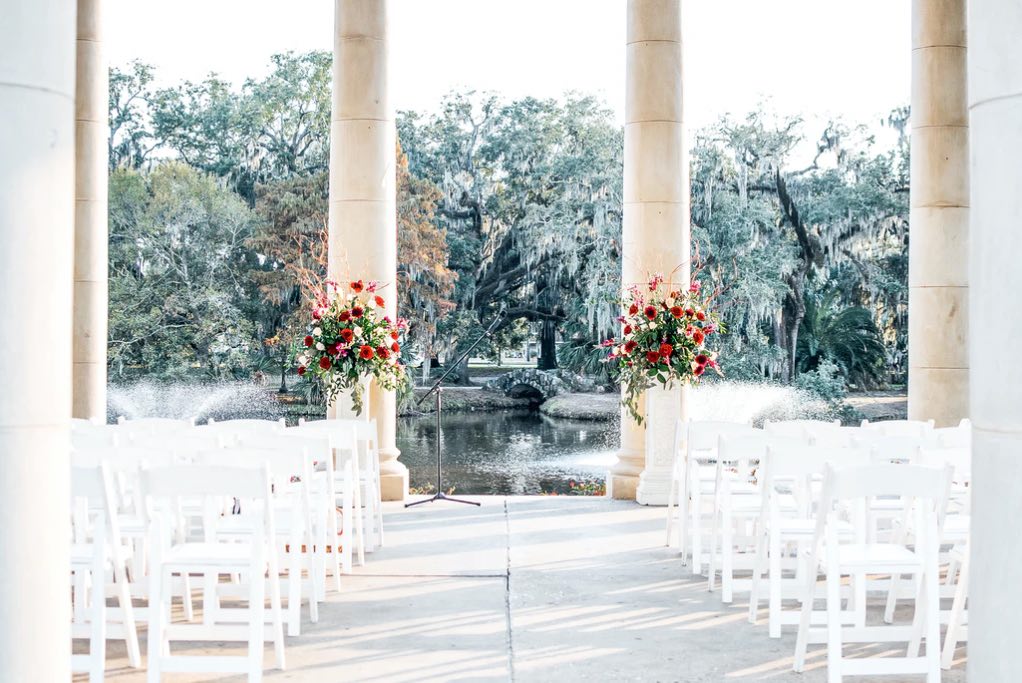 There are reasons why wedding venues are a good choice for business or investment. These properties are usually desirable, are well kept and also very organised. These characteristics make the business very profitable.
Investing in wedding venues also comes with less risk than other types of businesses because bookings and deposits are paid way ahead of the event, making the forecast of trade transparent and visible. The considerably long notice given before the event makes stock ordering and staffing simpler than other business kinds.
The wedding market is still strong. Although it is still a bit of a seasonal business, the increasing popularity of winter and weekday weddings has become an advantage for this kind of business. Given these considerations, a well-managed wedding venue is a good investment and a highly profitable business.
Why Should You Open A Wedding Venue?
Picture it: lines of white wedding chairs draped in ribbon lined up along a grassy field overlooking a sunset. The happy couple exchanges their vows, and caterers are on hand to pop champagne bottles for the toasts.
Now picture this: it's your hall, barn, or home that's hosting the happy occasion. When you open a wedding venue, you help make people's dreams come true. If you've been thinking about moving forward with a platform, there are plenty of reasons to do so.
For starters, weddings are a lucrative industry. It continues to grow every year, making it a relatively safe long-term investment. And barring most Bridezillas, weddings are generally fun events to throw. Plus, when you own property that gets rented for occasions like weddings, your real estate investment can pay out some severe dividends over time.
It's no secret, and weddings aren't cheap. According to hitched.co.uk's National Wedding survey, in 2019, the average total cost of a wedding was $31,974. The average wedding venue cost accounted for $5,406 of this total, without any food or drank included.
Using these figures, if a venue holds a wedding twice a week during the peak season of April to October, it could gross $270,300 simply from hiring out space. Depending on the purchase price, this could provide a healthy yield and a beneficial long-term investment opportunity.
Furthermore, as weddings are booked months or even years ahead of time, they provide trade transparency, helping you to predict future income and expected expenses.
If you want to double up, you could purchase or hire a marquee so that weddings can be held outside on the grounds. These can then be run as a seasonal addition to any venture you choose to follow within the property. Bonus!
Startup Costs Are Very Significant
This is a capital-intensive business. You will need money to start a wedding venue. As much as I don't love to say that, and while there are some financing opportunities out there, the truth is that a wedding venue is a business that takes significant capital investment. 
Other event-related businesses, such as becoming a photographer or a DJ, require some capital investment in terms of equipment, but opening a venue is not comparable.
Building a new-build, ground up, not even that fancy venue, usually starts in the $400,000 to $500,000 range and up, and that's including doing a lot of the work yourself. 
Many venues are in the $750,000 to $1 million range, and a lot more than you think are in the $1 million to $3 million range. 
It's a capital-intensive business, and there's no way around that if you're going to open a venue. Suppose you want to have a pretty backyard for weddings and invest in tables, chairs, and other necessities like liability insurance. In that case, we're talking about comparing apples to oranges.
One of the top resources that engaged couples uses to find wedding venues are venue directory websites. Another essential marketing tool for wedding venues? Social media. And don't forget about how powerful in-person networking can be for your business. "With my background in marketing, I didn't want to pay for traditional advertising," Hansen said. "I donated my venue for community events and networked with local bridal dres' shops. I used their photos on all my social media and requested online reviews. Eleven years later, we still don't pay for advertising!"
While Hansen did have a background in event marketing, she had never planned a wedding when she decided to open up her wedding venue on a whim. Since then, her Spartanburg venue has hosted more than 350 weddings over more than a decade. It can be a big undertaking to start your wedding venue, but with the proper planning and execution, you can create a space where engaged couples would love to say "I do."
Fixed Costs Are High
There are several different models in this business, and on this point, I want to speak to venue-only venues. If your business is not all-inclusive or a venue plus catering businesses, your platform will have high fixed costs. It costs a lot to build that beautiful building, maintain it, and keep it running.
For many venues, the high fixed costs—like your loan note, your insurance, your fixed-staff costs, etc.—total up to a more considerable number than you would think. It costs much more to run this business than many would expect. But once you get past that point, variable costs are relatively low. After you cover your fixed expenses, this business becomes much more profitable, much quicker. 
So, the game's name here is high volume with really great service, keeping a solid eye on expenses.
Most Venue Owners Reinvest A Large Percentage Of Profit Each Year
Even when a venue is profitable, the wedding venue owner is not just putting all that cash into their own pockets.
At my venue, Haue Valley, we just spent $250k building a brand new bridal suite. We have spent significant amounts on projects every year since we opened. Still, the kicker is they all produced a solid return because we thoroughly understand our market and build our business around market demand. (These projects were not "guessing" at how to book more weddings like many venue owner projects.)
We are not alone in the pursuit of making our venue better every year. As a venue owner, you will always want to add something new or make some aspect of your venue better.
There's no doubt that we have made our space even more appealing to our ideal couples, but it comes at a cost. However, we're careful to also account for the kind of income we want to make in this business, even after investments.
We'll always be investing to some degree in our businesses, but just like spending too much to get into the business, every decision to spend more money has to come by answering the questions:
Am I sure I'm solving the right problem? 

Will this help me book more weddings? 

Will this help me provide even greater repeatable service?
Envision what you want your wedding venue to look like, and then assess your current finances. Do you want to build a new property or take over an existing space? Are you able to put down a down payment, or do you need financing? Should you consider investors? The answers to these questions will help you figure out what type of small business loan or business line of credit you need to apply for. "If you can, make improvements [to your venue] in stages as you earn income from the business," Hansen said. "I didn't secure any financing other than my mortgage — I just kept reinvesting my income."
In 2019, the median average wedding cost $30,000, and there are approximately 2.5 million weddings across the country every YEAR. This means that the wedding industry in the United States is a multi-billion dollar industry and shows no signs of slowing down.
Generally comprising 28% of the average wedding budget, receptions rank the #1 expense for most couples. This is good news for wedding venue owners and managers! If you've been thinking about starting your venue, there are plenty of reasons to do so.
However, the forecast for the wedding's expense would be expected to shrink in 2020 due to the COVID-19 pandemic.
The bride and groom would have less confidence in their finances, which lead to less wedding expense and smaller wedding if possible.
In the long term, the wedding expense would be continually increasing because of the foreseeable increasing demand for holding wedding when Australia finally overcome the COVID-19 pandemic.  
The data of minimum and average cost on a wedding can give the bride a brief insight on wedding expense. The bride could save around 30k when she opts to organise a medium size wedding.
However, the average wedding budget is too ideal to be realistic. A survey on 10,000 brides in 2019 found out that bride averagely spent 16.8% more than what expected on their wedding.
Because wedding expense tends to be impulsive spending, the bride might pay to overprice for some segments, particular some wedding vendors (wedding dress, venue, photographer)which brides book the services during the earlier wedding planning stage.
In the end, if the bride spends too much at the beginning stage of wedding planning, the bride would have to sacrifice other segments to keep the original wedding budget. Those segments would usually be those vendors bride book later, for instance, photo booth, hair & makeup and wedding videography.
Apart from working out a total wedding budget, the bride has another important task to understand which segments take account of the total budget. So you have clear insight and can scheme Better management of wedding budget.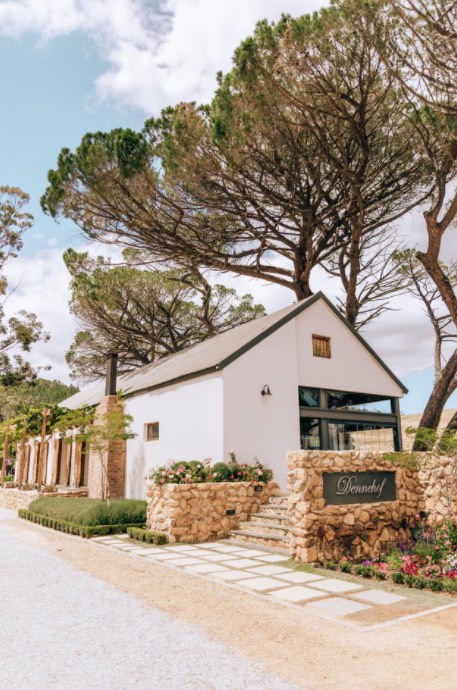 It's Definitely Possible To Make Money As A Wedding Venue Owner
The final point is that while lots of new venue owners work for free, some wedding venue owners are making a high income. If you build your business to grow and scale, it is the kind of business where you can make a great salary and have massive freedom based on market demand.
However, most venues don't build their business to scale, and most venues are leaving money on the table. You've got to begin with the end in mind when you're doing this business.