Your venue is the first significant decision you'll make about your wedding, and it's also usually the most important investment. But how do you know what a wedding venue should cost? Here, we take a look at wedding venue budget trends across Australia and state-by-state.
Your wedding venue will usually be the largest expense of your wedding budget. Setting your budget early and knowing what most couples spend on a venue is essential so that you can make informed decisions throughout your wedding planning journey.
If you're recently engaged, you may already be focused on the all-important step of booking your venue and locking down a wedding date. After all, finding a place to say "I do" is one of the first (and most expensive) decisions couples will often make during the wedding planning process. If you find yourself wondering, "How much do wedding venues cost?" here's the answer. To help you figure out how much to allocate for your venue, we're revealing the national average wedding venue cost.
One of the biggest factors couples take into consideration when planning a wedding is how much it's all going to cost. From booking your venue to buying your perfect dress to choosing your bomboniere, every little bit adds up.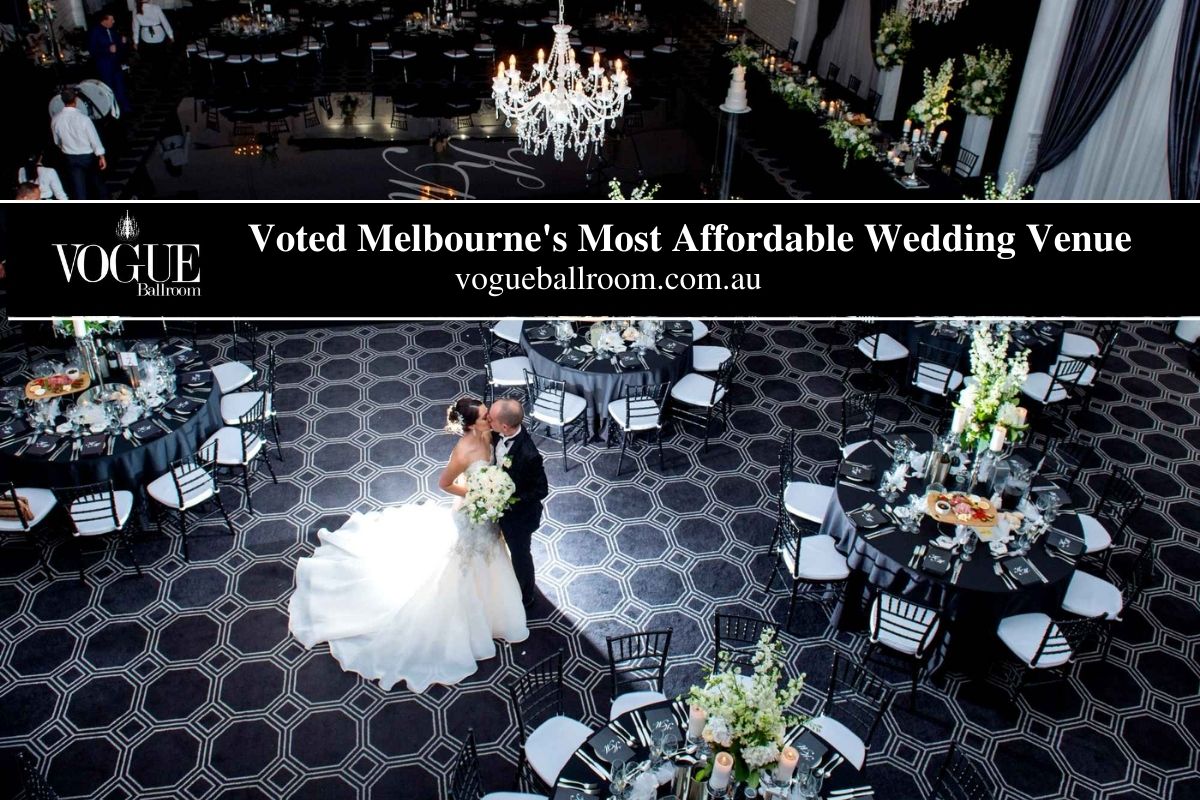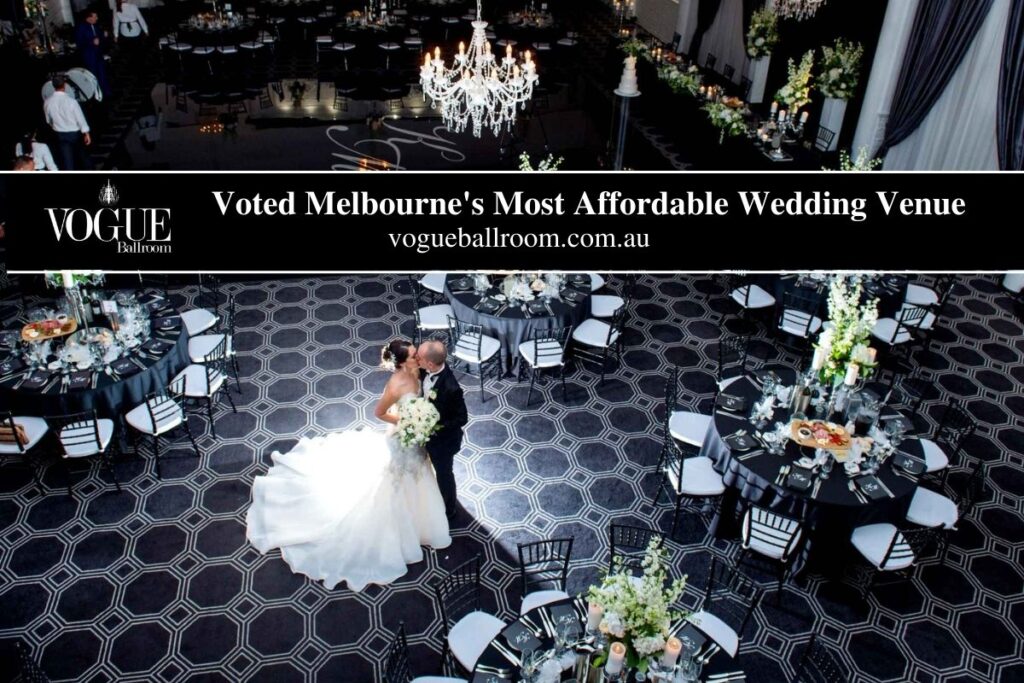 It can get especially tricky when you're a couple juggling other financial commitments as well, whether it's raising children, paying off a mortgage, or even saving for that once-in-a-lifetime trip.
So it's no wonder that settling on a budget is one of the first steps a newly engaged couple makes when they begin planning their big day.
Well, fear not! We've got your ultimate guide to how much a wedding costs and how much you should expect to spend on each of the services for your day.
Despite some trends to the contrary, weddings are a natural conclusion for several Australians in committed relationships. While it's a fun event to attend as a guest, the reality is that the event can rack up some serious debt. The actual cost of that amount splashed on a single event has to be seen to be believed. Here's how much the average wedding costs in Australia.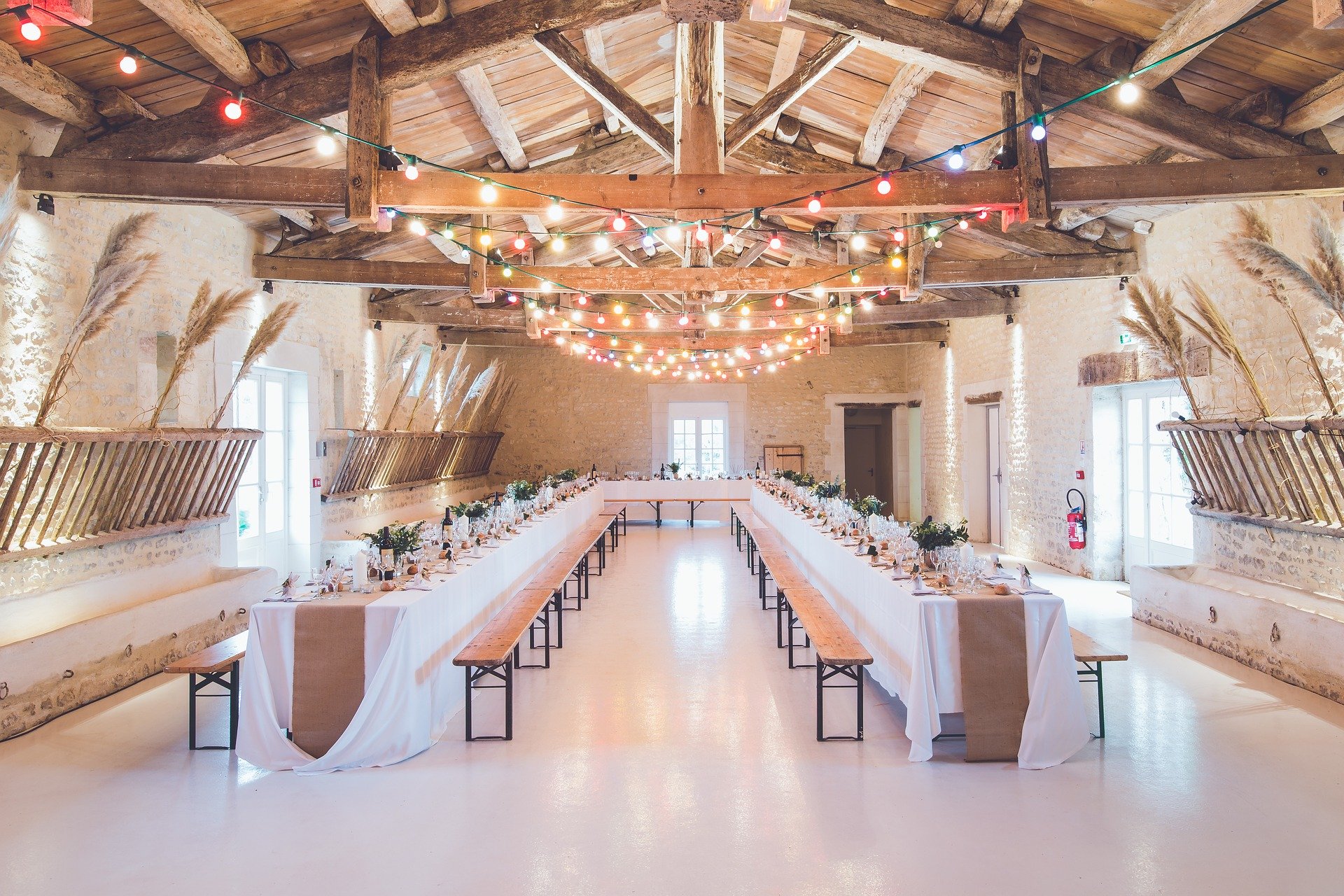 Having never seriously considered hosting my own wedding, I am blissfully unaware of a wedding's actual cost other than it is similar in price to a small house deposit. I love being a guest at weddings, but the scary truth is while buying a new dress and making myself look wedding-ready can be a pricey venture, the actual hosting of the whole damn extravaganza is criminal.
According to ASIC's Moneysmart, many Australians, 82 per cent of, use their savings to pay for a wedding, but given 60 per cent got a loan too, and a further 18 per cent admitted to putting it on the credit card, just using savings isn't cutting it.
Using statistics provided by the Australian Bureau of Statistics, the 2019 Australian Wedding Industry report is painfully insightful into how much that figure is.
How much does the average couple spend on a wedding venue?
So how much does a wedding cost? As of 2020, our annual survey of 4,000+ couples confirms that the Australian couple spent an average of $27,228 on their wedding day. However, when it comes to starting their budget, they set the bar much lower. In previous years, this average has been around 15% higher at $32,000, and the standard has been lowered by smaller weddings occurring throughout 2020.
Most couples begin their wedding budget at around $25,931.
Of course, your budget is always going to depend on you and your circumstances. But it is an excellent guide to see what couples in the past have done for their weddings. 60% of couples will receive financial assistance from their parents, while 39% will fund their wedding independently. 8% of couples will also take out a wedding loan for their big day.
Did you know that the wedding venue makes up 46% of the entire average wedding budget? The number of guests you invite will directly impact how much you're spending on your venue per head.
Every venue has its own way of selling packages. While some charge a minimum spend or minimum guest count and set a per-head price, other wedding venues set their pricing with a room hire fee or flat rate to use different spaces. Some venues do a combination of the two, using a hire fee for the ceremony space and minimum food and beverage spend for the reception.
The average 2020 Australian couple spent $13,785 on their wedding venue and hosted 88 guests. Based on this, the average cost of a wedding venue per head came to around $156. This is similar to previous years, though weddings had larger guest counts before Covid, so the total spend was higher on average.
Our Venue Specialists recommend that you have a vague idea of how many people you want to invite when you start talking about your wedding venue budget. Darcy Burch, our lead wedding planner, says, "I usually tell couples to assume they'll spend around $140-175 per guest just on their venue and catering, but that number ranges depending on location and the type of venue they're after. Because it's really the biggest number in the budget, once you settle this part, it makes the rest of the budget easier to map out because you instantly have a clearer sense of what you have left to spend in different categories."
It's worth keeping in mind that most couples plan their weddings on a Saturday night, so the average couple is looking at per-person pricing at its peak. Non-Saturday weddings, daytime weddings, cocktail-style receptions and shorter celebrations will have lower price points. On the flip side of that, higher-end venue pricing can range in the $200-300 per person for bespoke menu creation and exclusive venue use.
It's worth noting that 2020 was an exceptional year in which many of the average costs fluctuated due to guest list restrictions and an increase in outdoor weddings. Where possible, we've identified these fluctuations to help you plan your wedding in 2021 or 2022.
However, couples can expect to save up to $5,000 by booking a wedding package! Our exclusive packages include your top 5 essentials: a celebrant, music, photographer, videographer, and a wedding planner, which are all discounted when booked together as a package.
A large chunk of that budget is going towards venues, the report highlighted. The average spends on the venue was $15,264, with NSW taking out the top spot with the highest average spend at $16,539. Tasmania, on the other hand, had the lowest average spend at $10,722. This could come down to slight differences between the costs of living between the states, a difference in supply and demand or, perhaps, people who live in NSW like to splurge on wedding venues.
It didn't specify how many of these figures included catering costs, but it's assumed the averages represented the venue hire, catering to a separate breakout later on.
According to an internal study of over 27,000 couples who wed last year, the average wedding venue cost in 2019 was $10,500 out of a total spend of $33,900. This means couples devoted 30 percent of their overall budget to their locations. Most deemed it a worthy expense, with 92 percent of all respondents booking a professional wedding venue for their celebration. Given the average price for a wedding venue, it's one of the most important couples' decisions. Our survey reveals that to-be-weds named venue, guest count, and location are the top three most important aspects of finalizing their wedding budget. 
One of the biggest factors influencing the average wedding venue cost is location. Over half of all couples who married in 2019 opted for an indoor reception site. The most popular choice was a banquet hall, with 21 percent of those respondents exchanging vows in this venue type. Another 12 percent said "I do" in a historical building or home.
Despite the popularity of indoor reception venues, several couples (14 percent, to be exact) took it outdoors. The second most popular wedding reception venue in 2019 was a farm, barn or ranch. One in 10 couples married in a backyard or private garden, while three percent opted for a winery or vineyard.
The average price of a wedding venue rose in 2019. While the cost had previously remained steady at $9,000 since 2017, this increase indicates couples' desires to give guests a full experience rather than a simple party. When planning their wedding, 72 percent of respondents said the most important factor was that their loved ones were well accommodated and enjoyed the celebration. Our data also showed a rise in guest entertainment—47 percent of couples included "extras" like photo booths, fireworks or performers to give their guests a memorable evening. (This number is up to nine percent from 2018.) In order to provide an unforgettable celebration, couples are willing to spend more on their reception venue to secure a place that will support their vision. Because of this, the average wedding venue cost saw a significant increase in 2019. Check this list of Wedding Venues in Melbourne. 
Cost by Wedding Venue Type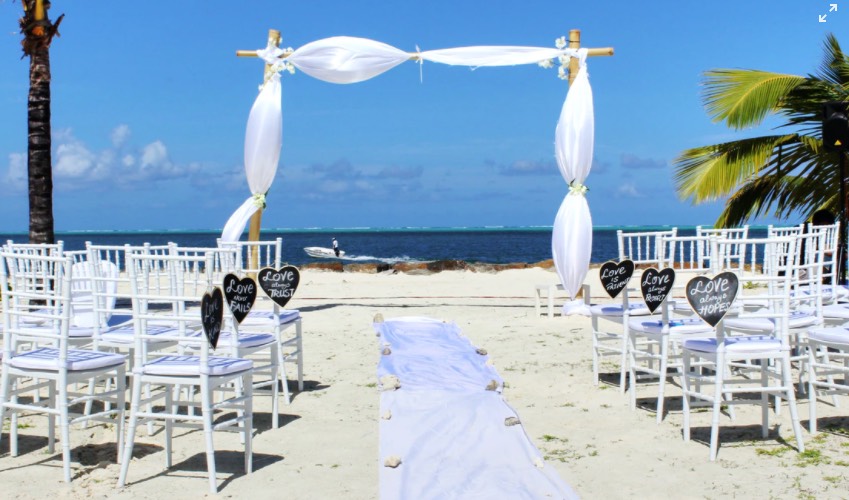 About half of recently married couples chose a banquet hall, country club or hotel as their venue. But historic homes and buildings, and farms have gained popularity in recent years. And many couples are opting for more unusual venues that reflect their personalities, like public gardens, breweries, children's museums and backyards. As you might imagine, there can be an enormous amount of variation between the least you might spend at each venue type to a more lavish approach. For a fairly small wedding hosting 50 guests, a couple might face the following amount ranges at different types of venues in Atlanta.
| | | |
| --- | --- | --- |
| Venue Type | Lower Cost | Higher Cost |
| Event Center | $2,083 | $23,823 |
| Private Club | $2,331 | $17,123 |
| Banquet Hall/Restaurant | $2,378 | $22,576 |
| Historic/Landmark Building | $4,083 | $22,596 |
| Museum | $4,474 | $14,748 |
| Brewery | $4,812 | $10,259 |
| Hotel/Resort | $5,021 | $73,014 |
| Barn/Farm | $5,989 | $12,341 |
| Park/Garden | $7,886 | $13,353 |
A number of optional elements and choices - from the type of meal served to whether the location charges a venue fee - determine your final cost. You can provide a simple buffet meal for your guests for the bare minimum, with soft drinks only. It's impossible to cite a true maximum since you could theoretically continue to upgrade all your options to the highest-priced foods and drinks and decor known to man. To go all out, consider a cocktail hour and full premium bar all night long, a lavish plated 4-course dinner with lobster as an option, extra desserts, late-night snacks including Kobe beef sliders, and freely flowing Gout de Diamants champagne (about $1.5 MM per bottle).
Of course, the first item you should budget for is your venue. The average cost of a wedding venue in Australia is $14,705. This works out to a national average of $156 per head.
The wedding venue is usually the highest cost you'll have for your wedding, with most couples spending an average of 40-50% of their entire budget on the venue alone. Starting with your wedding venue and budget won't just let you set a date, but it will also help you set a more realistic budget for other items down the track.
How much Australians are paying for weddings overall
In 2017, the report found the average budget for a wedding came in at $22,055, with couples believing it was likely to cost $26,895. The reality was the actual average cost for weddings in 2017 was $32,333, at least $10,000 above the average budget.
NSW held the highest average cost of a wedding with $36,082, with Victoria shortly following behind. The lowest of all the averages was in the ACT at $23,339, followed by Northern Territory and Queensland in the $24,000 mark.
Additionally, it found nine per cent of couples around Australia would spend more than $60,000 on their wedding, with NSW experiencing the highest average rate at 14 per cent of couples. Yikes.
Average Australian wedding costs
$18,683 – Food, alcohol & venue.

$4,271 – Wedding clothes and accessories.

$3,983 – Photography.

$2,896 – Entertainment.

$2,896 – Flowers and decorations.

$941 – Ceremony.

$2,534 – Other (cars, hair, makeup, accommodation, stationary)

$36,200 – Total cost.
No matter where you end up choosing to say "I do," it's likely going to take up a good portion of your budget. Not to worry, though—with the help of this article and our comprehensive list of vendors, you'll be able to book the wedding venue of your dreams.
For most wedding couples, the venue eats up the biggest portion of the budget, so it's worth it to explore your options and consider ways to save on your venue.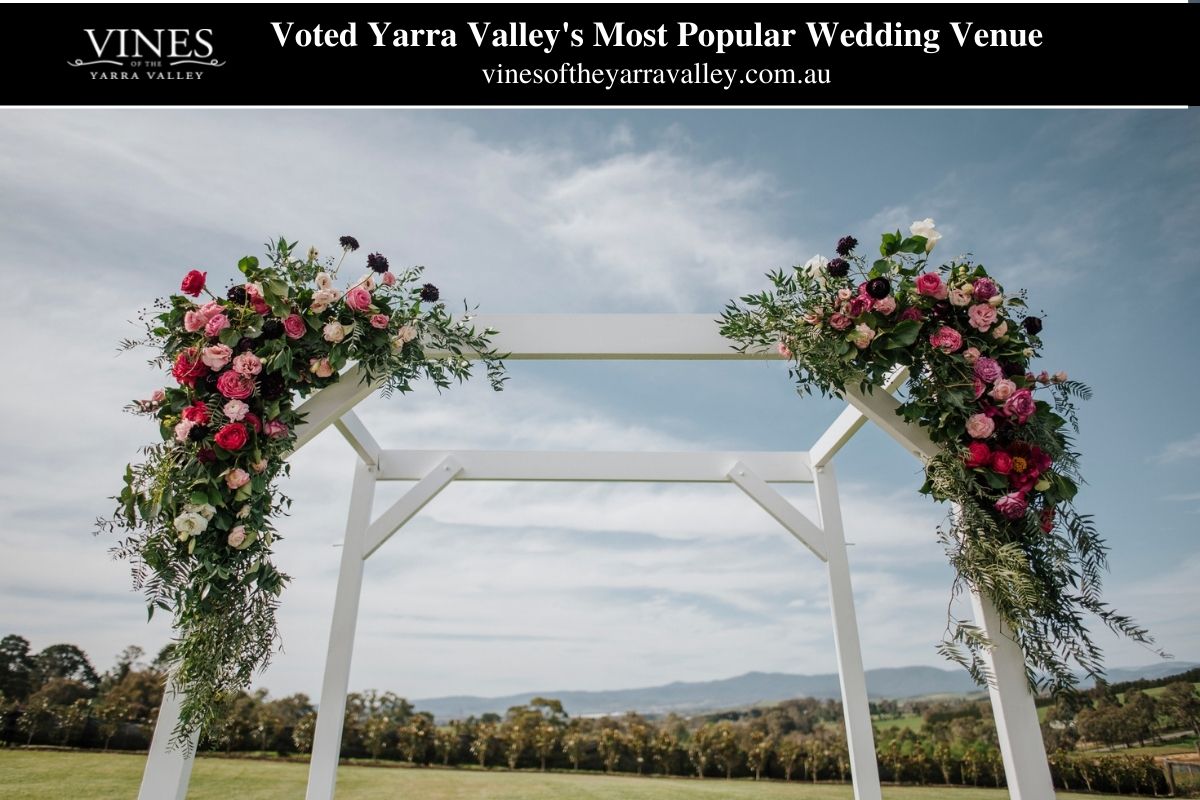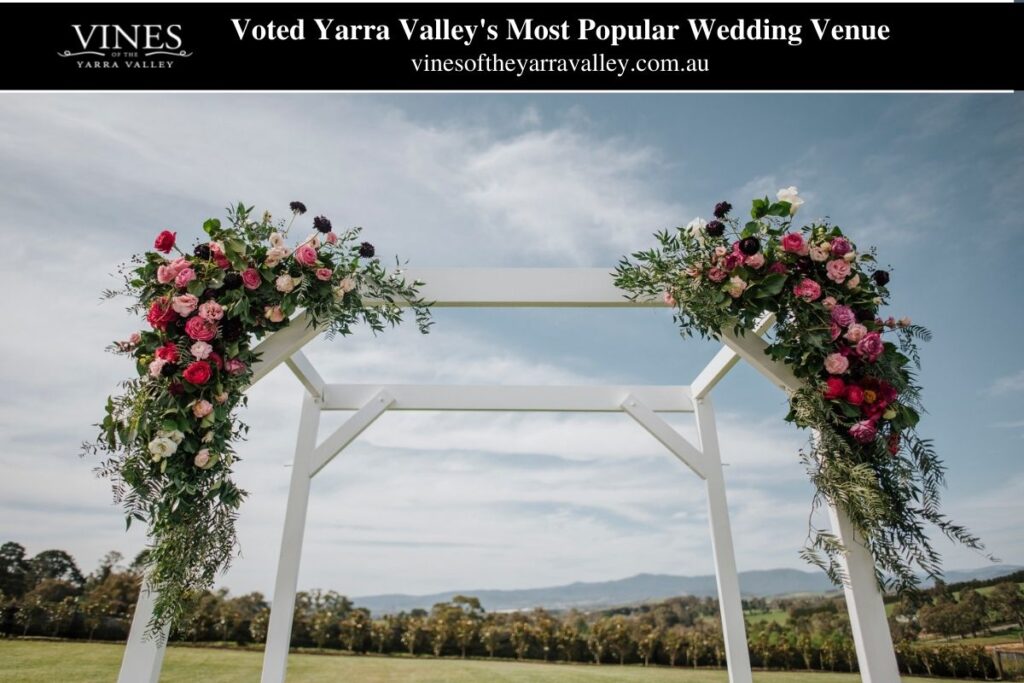 To compare your area options, you can check out websites like wedding-spot.com, where you can filter venues by location, type and their costs based on your needs. You can click through the options, including time of year, length of festivities, and types of food and drink served, and get a cost estimate.
Once you find a few options that suit your sensibility and fit your price range, you should visit them in person to get a feel for space and its possibilities. One element that is hard to capture in data, but strongly influences your wedding's feel, is the ambience of your venue. So visit it before you book, if at all possible.
Frequently Asked Questions About Wedding Cost
As a general rule, plan to budget at least $100 per guest. If you're planning a wedding on a budget, one of the easiest ways to reduce costs is to invite fewer people and have a more intimate celebration.
The average wedding cost
$19,000 in 2020
, about $10,000 less than the year before. The average cost of a wedding in the US was $28,000 in 2019, according to data from The Knot. The venue is the single most expensive part, at an average of $10,000 alone.
According to the WeddingWire Newlywed Report, parents pay for 52% of wedding expenses, while the couple pays for 47% (the remaining 1% is paid for by other loved ones)—so parents are still paying for a majority of the wedding, though couples are chipping in fairly significantly.
The Bride. Traditionally, the bride is only solely responsible for paying for the groom's wedding band and wedding gifts for her bridesmaids. However, there are many wedding costs (everything from a coordinator to flowers and décor) that are often shared between the bride and her family.