Commercial photography, fashion photography, and editorial photography all exist in the same universe. But they have significant differences. Fashion editorial photography focuses more on storytelling than advertising. It also offers more creative possibilities. Here's all you need to know about how to shoot fashion editorial photography.
What Is an Editorial in Photography?
An editorial is a set of images that tell a story. These photos are made to accompany a particular piece of text. Unlike commercial photography, editorials are all about storytelling. This gives editorial photographers more creative freedom during their photoshoots.
What Is the Difference Between Fashion and Editorial Photography?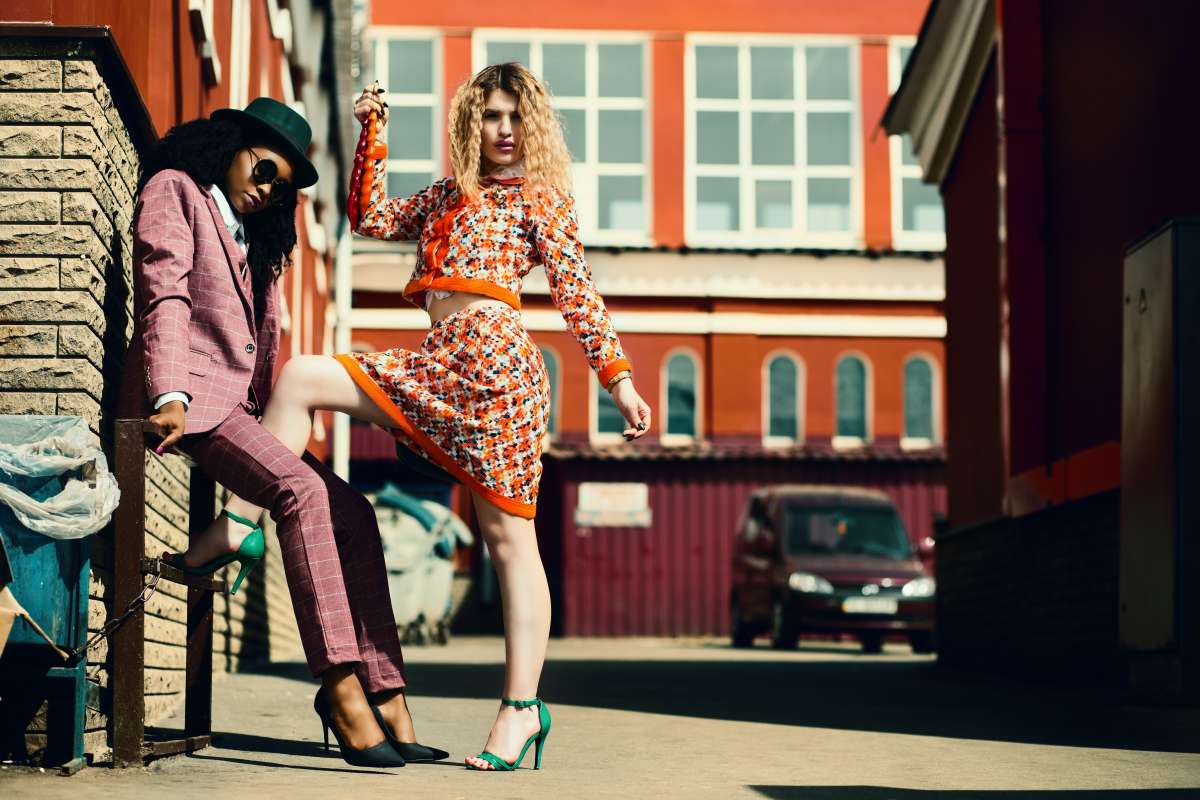 Fashion and commercial photography try to sell a product. Editorial photography focuses more on storytelling than on advertisements. Even though editorial photography features different brands, its goal is to sell a story.
How Do I Submit to a Fashion Magazine?
The submission process is straightforward. Please find a few magazines that you like, read their requirements, and submit your photos before the deadline. Most fashion photography magazines look for a specific feel in their submissions. To increase your chances of getting your fashion photography featured, make sure you look through the magazine to understand its style.
What Does Editorial Modelling Mean?
Editorial models are featured in fashion editorials. This is a prestigious job that affects fashion trends. As an editorial model, you have to tell a story in any location and any outfit.
How Do I Shoot Editorial Photography?
Diving into the world of editorial photography requires practice, patience, and a lot of creativity. As a competitive field, many photographers toil long and hard to make a name for themselves, accumulating a lot of experience and knowledge along the way. Let's look go at several best practices for shooting editorial, including:
Use the Best Camera and Lens for Editorial Photography
Shooting photos for editorial use requires an essential but efficient gear set up, including a camera, a lens, and a tripod. Go for a full-frame DSLR camera to get a solid depth of field and use different lenses on the camera body. Most major photography companies like Nikon and Canon have full-frame DSLR cameras that range from $2,000-$3,500, an investment that will undoubtedly pay off after a few editorial jobs. For editorial photography, a 75mm f/1.8 or 45mm f/1.8 prime lens is a great option, as they are adaptable to most settings and are a great all-around option.
Have a Simple, Portable Gear Package
As an editorial photographer, you are often thrown into different situations or settings that require you to be adaptable and quick on your feet. Keep your gear set up portable and straightforward so you can be reactive when on an assignment or job and can capture stunning candid images. Invest in essential lighting equipment that you can carry with you easily from gig to gig, including a light meter, so your shots are well lit and professional.
You may also want to invest in a remote trigger for your camera, so you do not need to touch it when you shoot. Depending on the shoot, you may end up using a low shutter speed to capture detail and light for an image. If you accidentally touch the camera at this setting, it can cause the image to shake and create blur or other imperfections. You can avoid this issue by investing in a remote trigger for your camera so you can have a touch-free set up for the shoot.
Follow the Creative Brief
When you get an editorial assignment, the publication editor will provide a creative brief for you to follow. The brief will outline the focus of the story and what the editor would like from you for editorial photography. Most creative briefs are specific and open enough to give you some creative license to capture editorial photography that aligns with your style and perspective.
Though you may want to shoot in a particular location or with a specific style, your client may not be impressed if you follow your creativity completely and neglect to meet the needs stated in brief. Make sure you fulfil the creative brief entirely, so your client is happy and get what they're paying for. This will demonstrate you are professional and can come up with the editorial images required for the story.
Create Unique Story Concepts
Though you must always follow and fulfil the creative brief, most clients will be looking to develop a compelling story concept for the assignment. Your editorial photography should help tell a story, after all, as you will need to create story concepts that are unique and consistent to demonstrate to clients you are worth hiring again.
Think about the series of images you will capture to help tell the story and how you can represent a subject or set interestingly. Spend some time getting to know the vision and detail in the story. The images will be used to create a concept that will support the story. Clients are often looking for editorial photography with a strong perspective and tell a compelling story creatively.
Be Punctual and Adaptable for Shoots
As an editorial photographer, you will likely be juggling several assignments or projects at once. Aim to meet your deadlines and show up on time to demonstrate you are a professional and make a good impression on your clients. Most clients hire you to deliver editorial photographs on time and budget, so missing a deadline isn't an option.
During a photo shoot, you will likely need to adapt to your surroundings and position yourself so you can capture stunning editorial shots. Try to accept any challenges or potential obstacles, and problem solve at the moment to get the images you need and want.
Post Process Your Editorial Photographs
Never hand raw photography files over to a client at the end of a shoot, and feel like you're done. Clients will be looking for well-composed, properly processed images for their publications and won't be impressed if you do not edit or tweak the raw photo.
Use photo editing software like Adobe Photoshop or Lightroom to ensure the photos look their best and showcase your unique perspective as a shooter. There are also many free editing software available for photography that you can use to ensure the final images impress your clients.
How to Shoot Fashion Editorial Photography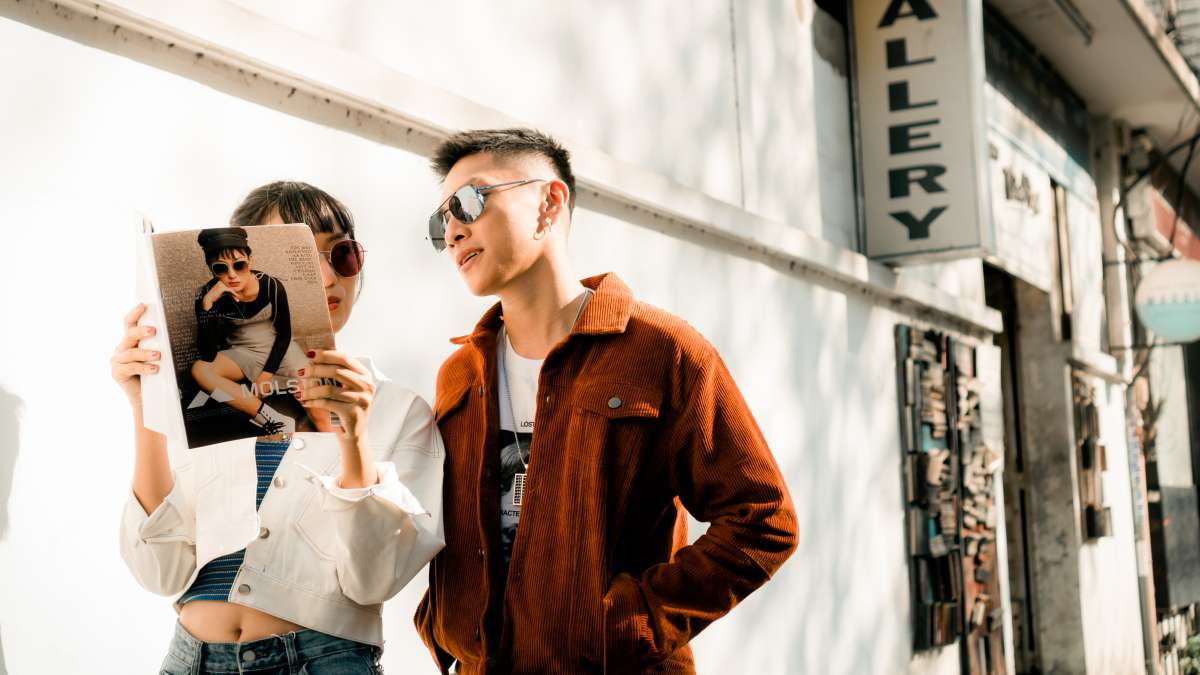 Pre-Shoot
The Concept
Before you look for models or make mood boards, you need to have a solid idea in mind. This can exist in the form of quotes, pictures, or even keywords that you find inspiring. For example, you can start with a simple keyword like 'summer '. Write down everything that comes to mind when you think of that word.
When you are commissioned to do a fashion photography spread, the magazine editor usually gives the idea or theme for a particular issue. The brief may be one word or a whole concept. You discuss the brief with the art director or editor as to how it should be interpreted. At this stage, you determine the feel you want the photographs to have, such as, do you want the viewer to be excited, or calm, to feel sad or happy, or should the pictures have a lot of colours, or should they be muted. You decide what the brief means to you and how it would best describe your meaning within a fashion photograph. All the possibilities of the outcomes depend on the available budget.
You might think of things like ice cream, beaches, and flowy dresses. Ice cream can be your prop, a lovely beach can be your location, and dresses can be your leading wardrobe choice. The clearer your idea, the better. Once you have a specific idea in mind, use it as a foundation for a network of ideas. Google them as much as possible. Look through magazines. Read articles. The more information you have, the stronger your picture will get.
Finally, come up with a catchy title to summarise the feel of your editorial fashion photography shoot. You can use this in your magazine submission. It'll give editors a clear idea of your photoshoot before they even see your pictures.
Team Gathering
You can be in charge of everything during a fashion editorial photoshoot, but you'll find it less stressful to collaborate with other people. Look for talented makeup artists, stylists, and hairstylists whose styles go well with your theme.
You can find many creatives on websites or Facebook. If you're a beginner, look for other amateurs so that you can all work together to build your editorial fashion photography portfolios. Keep in mind that an average editorial consists of around 20 pictures. Each fashion look should have at least four photos.
A team of professional artists will save you time and enhance your ideas. Don't be afraid of guiding them throughout your photoshoot. Even if you know nothing about makeup, you have an idea of what does or doesn't go well with your theme. That's worth sharing with everyone on your team.
The stylist is the person who gets the clothes, and she contributes significantly to the development of the idea. Her work is to acquire the latest possible fashion clothes that are suitable for the brief. The magazine would want the stylist to purchase clothes from famous brand names, as it would have more prestige in its readers' eyes. 
Model Casting
The casting of the model is essential as it is the main factor determining the feel of the pictures, no matter where and what clothes she will be wearing. The model defines who you are as a photographer and as a person. You are making a statement if you choose a voluptuous or thin model, tall or short, intellectual or not so intellectual. When a photographer chooses a model, he decides how he wants to be judged as a person. Selecting your model is like choosing your friends because they define you.
Makeup & Hair Artists
It is essential to give clear guidance as to what you want to a makeup artist and hairstylist. You must brief them on the project and ask for their contributions. A good conversation with the makeup artist and hairstylist is essential, and try and bring them into your project in the early stages.
Preparations
Once all has been decided and a date has been set, it is essential to get the necessary permissions and bookings. For example, if you are shooting in a location, like a bar, you need permission from the owner. Book the model from the model agency. Book all the crew, such as makeup artist, hairstylist and, if required, assistants. Make sure the stylist has all she needs and booked for the day. Food and water are essential because nobody likes to work when they are hungry. Music also helps set the mood, so if you have some speakers to bring them along and plug them into your computer.
Listing
Most Vogue photographers started as amateur fashion editorial photographers. Fashion photographer Lara Jade used to take simple photos at home. Now, she shoots for magazines like Harper's Bazaar and Vogue Wedding.
There are thousands of fashion magazines, both online and offline, that are open for submissions. Make a long list of magazines that you admire. You can start with ONE, Peppermint, and Lucy's.
All of them have similar requirements when it comes to image size, image amount, etc. You have to credit your team, the brands you used, and so on. Some magazines have a specific look they want to include in their issue.
In general, fashion magazines want to make sure that you're not randomly submitting photos to their website. To liken your chances of getting featured, carefully look through their website to understand their aesthetic.
Remember that once a magazine accepts your submission, you won't submit the same images to any other magazine.
The Shoot
Time Schedule
On the day of the shoot, keep everyone informed of the schedule for the whole day. I tend to find that the best way to deal with a shoot day is by working backwards. Once you know the exact time you have to finish the shoot, you work out precisely the time it takes to pack up everything. Now, you know the same time you need to start packing, which means that you see when you take the last photograph, so you work out how long it will take to photograph everything, and you repeat the same steps until you reach the arrival at the location. It is essential to think on your feet as all the possible unforeseeable obstacles may occur during the day of the shoot.
The first task that needs to be done is the makeup and hair on the model. These can be pretty complex and time-consuming. The longer the makeup and hair take to do, the earlier you have to start, if you have to finish by a specific time. Once the makeup and hair are done, the model puts on the first outfit, and the shoot begins. Once all the companies are done, it is time to pack up and the model to have her makeup off.
Art Direction
There usually is one set of clothes outfit per page. For an 8 page (either single page or double page) fashion photography spread, it usually requires eight companies and one different location per outfit. This is the standard practice, but it varies depending on the requirements and circumstances.
While taking a photograph, you have to look at the clothes, the location, the model, the lighting and arrange all these variables for your liking. Ask the stylist, makeup artist, and hairstylist to look at their particular area and ensure that the model looks her best while the photograph is being taken.
Model Direction
You must be able to direct the model to the brief. The model has an infinite number of body movements and facial expressions. A photographer's job is to get the best look or pose of the model and something unique to the concept at play. To guide the model through a journey, the feelings and emotions related to the brief are explored. Often, you may not have much time to get to know your model, so you need to quickly find out what they are like, such as their fears and likes, their attitude towards their work and modelling in general. It is your job to then work from that and guide them to their acting and modelling potential.
Crew
Keep the crew informed on the schedule and gently push them to finish their task. Everyone must have a deadline as to when their job must be completed. Ensure that everyone has an excellent environment to work with and that your attitude must set the set's atmosphere.
The set could become crowded. There is the whole team, plus the clothes' designer, friends, family, agents, passers-by, etc., who might decide to come by the set at one time or another. It is your task to keep the shoot progressing in an orderly manner.
Post-Shoot
Processing
Once the shots have been taken, you will need to process them from raw files to tiff files. The colour temperature, exposure compensation and contrast are some of the processes at this stage.
Often, the fashion photographer hands over to the editor/retouchers the processed files. However, the photographer must participate in all the processes as it will ensure the best results.
Retouching
Professional retouchers and graphic designers will carry out the final processes that are required for the magazine.
Page Layout
The page designer and the editor will decide the sequence and layout of the shoot, but the photographer's input is significant as it ensures that his/her thinking comes across. Do not forget that a fashion photography spread is a collaboration with many people. Although he plays an integral part in it, it is teamwork, and the photographer depends on many people.
Conclusion
To have a successful fashion photoshoot, you need to have an idea, a strong team, and an imaginative mind. The more you think outside the box, the easier it will be to take stunning fashion photos. With time, you'll strengthen your creative intuition and know precisely what you need to get your photography featured in a successful fashion magazine.