Editorial photography is one of the most popular niches in the industry. This is one of the types of photography we are most familiar with. Editorial photography is rooted in journalism and fashion.
When you look at a magazine or any publication, the images found alongside the text can all be considered editorial photographs.
This guide will give you the knowledge you need to become an editorial photographer and create stunning editorial images for your online portfolio website. Let's look at what it takes to become an editorial photographer.
What is Editorial Photography?
Editorial photography is images that appear alongside the text in print or online publications.
Editorial-style photos are created to help tell a story or support the text's narrative, focusing on creating a specific mood or tone for the piece. These images often appear in a newspaper or magazine, adding a visual element to the story.
As an editorial photographer, you may find yourself shooting in various settings and styles, from food to portraiture to events to fashion.
For example, an editor may contact you to support a new restaurant profile, and you may create editorial images that highlight the interior of the restaurant, the decor, and the dishes on the menu.
Or, if there is a story about an outdoor festival, you may take images of the venue, the attendees, and the performers for editorial use.
Though the difference between editorial photography and photojournalism can be unclear, editorial photos are often created to support a story or a text rather than as a type of journalism.
They are viewed as more subjective than photojournalism images, and you can compose an editorial illustration in a more creative way than a photojournalism shot.
Most magazines and newspapers have strict rules around framing and post-processing photojournalism images, which often do not apply to editorial style photos.
Editorial photography refers to images that run alongside text in publications to help tell a story or educate readers. For example, a new restaurant's feature story might include pictures of the building, the décor, and the menu items.
Fashion photography is a type of editorial photography that can tell a story without text. For example, fashion editorials in magazines can be multi-page spreads that depict a theme without words. In these images, photography is less about selling products and more about representing a mood.
What Are the Uses for Editorial Photography?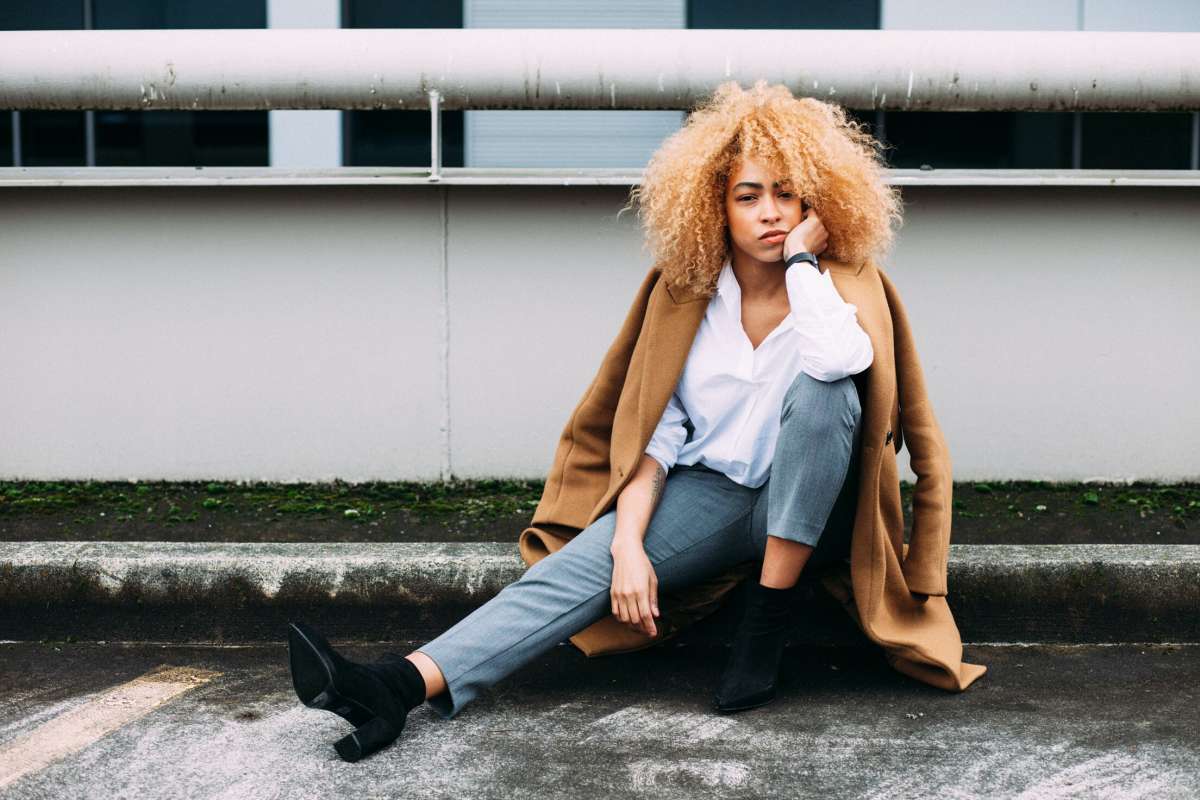 Editorial images can be candid shots of a sports game or magazine cover shoots of celebrities or rock stars. 
Editorial photography can be found in:
Newspaper or magazine articles

Textbooks

Editorial features

Essays

Documentaries
Editorial photographs cannot be used in advertising without a model release and a property release.
If an image shot for editorial purposes contains copyrighted logos or recognizable branding, it is restricted to editorial use only. Publications generally set a period for exclusive usage rights to an image.
After the contract ends, editorial photographers might syndicate the images at other journals or license the photos for stock photography.
How Can You Get Editorial Work As a Photographer?
Brainstorm ideas for a story. Write down concepts for a project and pull visual examples of your thoughts.

Research existing coverage of your ideas. Research to find how the subject has been captured before. Take note of the articles' point-of-view and any missing gaps in the content you would like to explore further.

Refine your ideas into an elevator pitch. Please write down your pitch and practice saying it out loud. The rise should be clear and brief.

Identify outlets for your pitch. Look for publications that might have a readership interested in your project. If you're starting, find smaller publications that accept freelance submissions.

Prep your portfolio. Have a portfolio of work ready to showcase your work, either with a website or Adobe Spark.

Prepare a rough budget. It would help if you understood how much money it will cost to execute your story idea. The budget should include costs for your time, crew members, and materials, as well as insurance, food, permits, and location fees.

Pitch. Send a brief pitch directly to an editor at a publication. Hook them with a subject line and offer for them to see more of your work.
Editorial Photography vs Other Styles
People often ask me how editorial photography differs from the fashion image and commercial photo. Though many may know the editorial photography definition, I decided to explain these three terms' meaning.
Commercial Image: Sells a product

Fashion Image: Sells a lifestyle

Editorial Image: Sells a story
What Is Commercial Photography?
Commercial photography, or advertising photography, is used to promote and market products or services. Commercial photographs usually require more setup than editorial photographs.
What Are the Uses for Commercial Photography?
A commercial photograph might be used as an advertisement for a major pharmaceutical company or perhaps as a promotional poster for an upcoming film. Here are some more examples of commercial use of photographs:
Entertainment promotion

Advertising campaigns

Brochures

Product packaging

Book covers
If a commercial photograph contains branded products, recognizable people, or private property, legal permission to publish the images must be secured.
Model release and property release forms serve as agreements between the client, the photographer, and the image's subjects. These forms outline where the photos will be published and the terms of usage.
These contractual agreements protect the photographer and allow the photographer to use the images for other purposes. Additional negotiations may need to be included if the photographer intends to resell images to a stock agency.
How Can You Get Commercial Work as a Photographer?
There are a few ways a professional photographer can be contracted for commercial work. One way is through a photographer's agent, who might have relationships with creative agencies and major consumer brands.
A creative director can also contact a photographer. This is an ideal situation because the creative director has seen and likes the photographer's work.
A photographer might also be sent a Request for Proposal, called an RFP, which invites the artist to pitch for a job.
Here are some tips on successfully pitching for commercial jobs:
Do your research. Look at past advertising campaigns from the client and familiarize yourself with the brand.

Create a pitch deck. This should include an overview of the project and reference images to support the pitch. In addition to the pitch deck, you should send a bid for the project and a calendar listing the potential prep and shoot days.

Draft a budget for the pitch. Make sure that the available resources align with the creative concept. If there is a fixed budget for the project, outline how the money should be allocated to execute the job.

Be passionate. It is essential to show the agency or client that you are sincere and fully engaged in the project.
What is the Difference Between Editorial and Commercial Photography?
If a photograph of a rock climber ascending a mountain were used to accompany a magazine article about rock climbing, it would be considered an editorial photograph.
However, if a similar image were used in an advertisement for rock climbing gear, it would be viewed as a commercial photographer. The main difference between editorial and commercial photography are process and result.
Commercial photography is created to help an individual or company generate sales for their business. Commercial images are often used in advertisements, business cards, brochures, sales pitches, and websites to help companies raise their profile and increase their revenue.
In contrast, commercial images are focused on commerce rather than simply telling a story. They usually have a more formal style compared to the spontaneous or candid style of editorial photos.
One of the most significant differences between editorial and commercial photography is budget. A commercial shoot budget is generally higher and allocates more money for post-production costs. 
Here are some other differences between editorial and commercial photography:
Goal. The objective of editorial photography is to tell a story. In contrast, a commercial photography project's end goal is to say to a brand's story and connect to a product's consumer audience.

Client. The client for commercial photography is a publication. For commercial photography, companies or brands are the clients. The clients are also generally present throughout a commercial shoot.

Photographer's role. A photographer has more creative freedom as a storyteller in editorial photography. A commercial photographer must follow the direction of the client.

Ownership. In editorial photography, the photographer usually retains ownership of the images. Commonly, a magazine or publication would request exclusive right for a set period. Editorial work pays less than commercial photography, but editorial photographers can license their images for stock photography. In commercial photography, advertising photographs may be a buyout or work for hire, meaning the photographs are owned by the company or brand that commissioned the work. Commercial photos may be licensed for a set period and then relicensed if needed.
When distinguishing between commercial and editorial photography, licensing agreements are also a factor. Say you took photographs of people dancing at a concert.
If you get licensing agreements or release forms signed by the people visible in the images, you can then use the commercial use images. If you do not get legal permission from the image subjects through a model release form, the photos are for editorial use only.
If editorial images are licensed, they can also be used for stock photography and are often sold as stock photos to publications or companies via a stock agency.
Many photographers try their hand at editorial and commercial photography, enjoying the different challenges and rewards of both. Being able to create both types of photogra
What is Editorial Fashion Photography?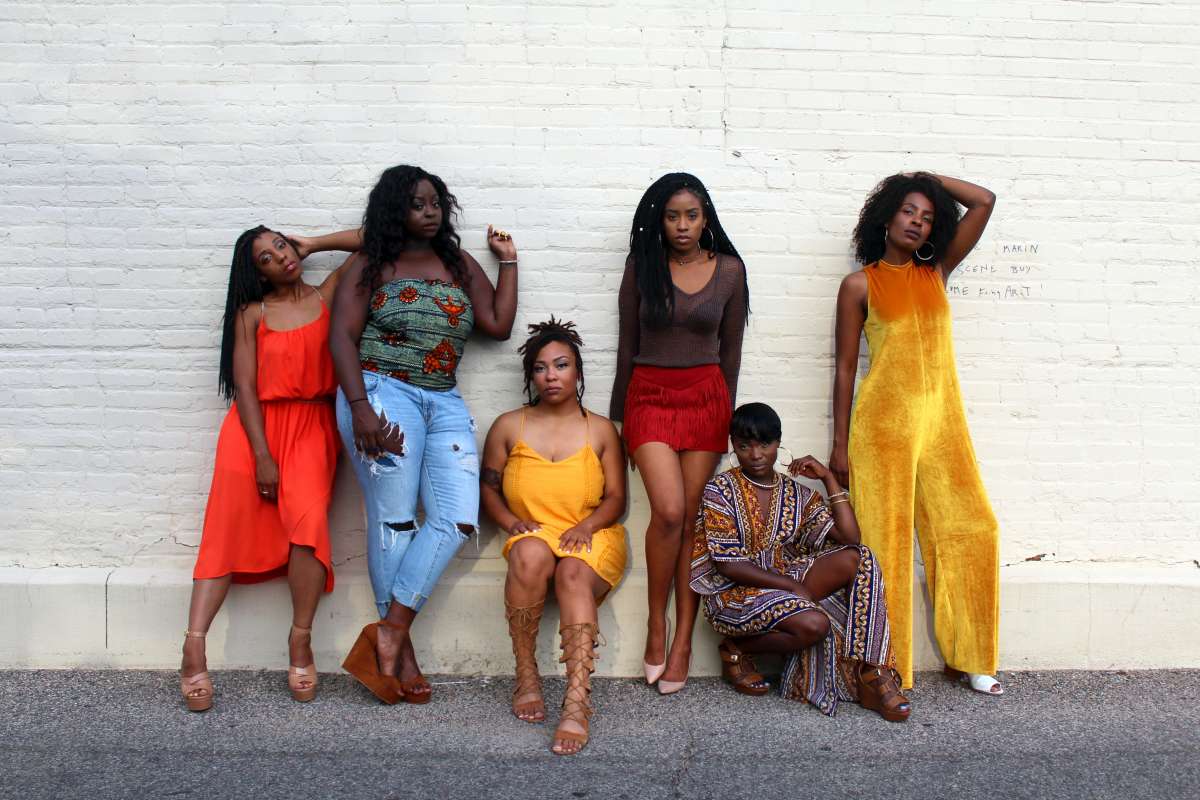 Fashion images are a bit different from typical editorial photographs, as they often stand on their own, accompanied by little to no text. Magazines will showcase fashion editorials as a multi-page spread, where the images convey style, emotion, and personality on their own. Editorial photographers work closely with clothing stylists to create fashion editorials and tell a story using an image's power rather than text. As with most editorial work, you often have the creative freedom to present the clothing or models using your style and taste.
If you love creating fashion images or pursue fashion photography, editorial fashion images are a great way to improve your craft and grow your career.
They Sell the Lifestyle. In contrast to commercial images, these pictures mainly focus on the atmosphere and style instead of garments. The clothes are used only to emphasize a specific lifestyle and serve as a kind of accessories.

They have complicated Photo Shooting. The photos are tough to take. You will hardly see these pictures taken the white or any plain backgrounds.

Dramatic Style. You may notice that a model usually has a stylish and bright look with an accent on the eyes makeup in this kind of photography.

Lighting is Essential. As time passes, it is getting more complicated to take the stylish and dramatic picture as it requires more lighting. Lots of commercial photos need just one lighting source, but photographers are using a great variety of lighting equipment for the shots. There are usually about seven lights that typically used to take a dramatic fashion shot. But it is not a limit because other professional photographers use even more lights. The challenge is to make the picture look more dramatic, and the lighting is instead an effective tool to get the necessary effect.
You can also boost your online portfolio and demonstrate your diverse skill set as a shooter.
The Rules of Fashion Editorials
If you want to shoot a fashion editorial, here are a few things you should be aware of. A fashion editorial is a series of 6-8 fashion or beauty images based on a particular theme intended for publication in a fashion magazine.
Your editorial should have a consistent theme throughout, although it can be anything you imagine. The article can be girls with big hair in bright coloured dresses or a beauty editorial (primarily close-ups) using only red and white makeup colours.
If you can imagine it, you can do it. Remember that many publications work on a theme for each issue. Research these themes to make your editorial more appealing.
Remember that magazines are often working 2-6 months in advance of publication. For example, a magazine with a deadline in August would likely not want a swimsuit editorial published in November.
Number of Looks
When shooting a fashion editorial, you are typically expected to have five or six different looks. This can be the change of clothing, hair or makeup, or any distinct look change.
Do your research on a publication to see the types of clothing (brands, styles) that are usually featured in the magazine. More prominent publications typically want their biggest advertisers represented.
In contrast, most small publications don't care about the clothing brand as long as the images are eye-catching and appropriate to the magazine's audience.
Commission Letter, Pull Letter
When you are shooting for a publication, you can request a pull letter or commission letter, which indicates that you are shooting for a particular magazine.
Because this letter verifies that you are shooting for publication, it often acts as a tool to help you build a better creative team for your fashion shoot.
Fashion editorials are unpaid. Do not expect to be compensated for your published fashion editorials. I'm not saying it's right, but it's the way the industry is.
Magazines do not pay photographers for fashion editorials because they view these editorials as advertisements for the photographers; they showcase a photographer's work and vision.
If your image ends up on the cover of a publication, you have more leeway to request payment because the body is precious real estate in a magazine.
Creative Team Compensation
A tearsheet (publication) is considered extremely valuable in the fashion world and is often treated as a payment. For example, if you know an editorial will be published, you usually are not required to pay for hair, makeup, models, or wardrobe.
Instead, their payment is the exposure received through publication and the images you give them for their portfolio. This means that your team will be less experienced and consist of people seeking to build their portfolios.
Another term commonly used during shoots is TFCD, or "trade for CD," implying that the creative team's payment is the images you provide on CD for their portfolio and personal promotion use. Working for TFCD and tearsheets is entirely acceptable when you are not being paid as a photographer.
If you are working to be published in a magazine and are not being compensated besides a tearsheet, it is fair to expect the same from your creative team.
When I first got into fashion photography, I thought this entire nonpayment setup was bizarre, so hopefully, I've prepared you for it!
If you start and have money to spare, you can pay your creative team to get more experienced professionals to help you with your work. Suppose you already have a financially successful business and are just hoping to take your work up a notch with fashion flair.
In that case, you can consider these editorials an investment in your career and invest in a high-end creative team to help you express your vision.
Editorial Photography Tips
Of course, every photographer has his/her manner of taking photos, but everyone should remember some important tips while dealing with editorial photography jobs.
Delivering Variation in Your Images
During the photo session (unless your story requires it), you will want to try many different poses and framing. Similar to many fashion magazines, you will probably want to take your photos in a portrait manner. However, there are plenty of poses and framings that will make your creative editorial photography outstanding and not so monotonous. 
This stage can be called the most difficult one while creating catalogue photography.
The point is that the modern fashion industry you can see in stores and used for the shooting will be no longer relevant when the magazine is released because it usually takes months to publish it. Due to this, you need to shoot for the forthcoming season.
In such cases, you should address PR agencies that usually hold the upcoming trends. As soon as you get an order from a magazine, you should apply to the different PR agencies to access the industry standards relevant to the time of release.
Find Inspiration
If you think that searching for inspiration from famous editorial photographers is a kind of deception, do not worry about it, as it is normal. A lot of great shooters find ideas elsewhere.
It is an excellent method to examine some famous editorial examples and check the photos on the platforms such as Instagram or Pinterest, which can help you get some inspiration.
Focus on the Subject Matter
Many photographers are sometimes so busy with the photo session's technical aspects that they forget about the main thing – the subject matter. You should ensure that your model looks perfect as well as his/her poses and clothing.
Don't Be Afraid to Experiment.
What is editorial photography all about? The central part here is creativity.
Suppose you want to stand out among other editorial photographers and become recognized. In that case, you must have your vision and style and implement different non-standard and memorable ideas.
Do not be afraid to experiment and try something new. You can add visual details, utilize various props and select looks that will suit your concepts.
Remember that the most famous and successful photographers have a recognizable style. Therefore, you should direct your every project on creating and developing yours.
Take Your Time
Even if you do not have much time to take care of every detail, sometimes it is better to slow down and pay attention to the scene before taking the photos. In such away, you can avoid long image retouching hours and, as a result, save your time.
Begin with Studio Shoots and Move Up as You Go
Arranging the catalogue shoot in a studio is the best decision for beginning editorial photographers, as there they have an opportunity to control lighting and other technical aspects.
Before the shooting, you should scrutinize the environment and find unwanted shadows. You can use some additional light sources in addition to the built-in camera flash.
When you achieve the results you want, you can take a closer look at the other locations to develop and bring something new to your editorial photography.
Conclusion
In general, editorial photography is full of challenges, obstacles and exciting moments, so get ready! It may be a little difficult and time-consuming, but you will understand that it is worth it when you see your photos on the magazine pages.