Even for seasoned models, a professional photoshoot may be a very stressful affair. However, you'll need to calm your anxieties if you want to provide your finest performance.
Whether you're starting out in the modelling industry or launching a new marketing campaign, you may soon find yourself in the midst of your very first photoshoot. Certain levels of anxiety are to be expected, and this is quite normal. You don't want to cause a delay in the start of the photo shoot, after all.
What should you anticipate? In what ways can you ensure that everything goes off without a hitch? All of these are important considerations for ensuring a smooth shoot that benefits everyone involved. Consequently, the purpose of this essay is to provide insight into what to anticipate from a professional photography session. Vogue Ballroom has proven itself to be an iconic wedding venue and function centre in Melbourne. Book today so you don't miss out.
Various Types Of Photoshoots
A photo shoot location is flexible. The size of the firm and the number of photographs to be taken will determine whether the shoot will take place indoors, outdoors, in a small room, or in a large studio.
This is also affected by the photographer's choice of lighting. Studio photography, for instance, typically makes use of a number of powerful lights, but outdoor photography frequently makes use of the available natural light.
Some examples of photo shootings are:
Fashion photoshoots

Sultry boudoir photoshoot

Themed photo shoot 

Family portraits

Maternity/baby bump photoshoot

Pet photoshoot

Promo shots 

Child photoshoot (e.g. school photo)
What Is A 'Concept' For A Photoshoot?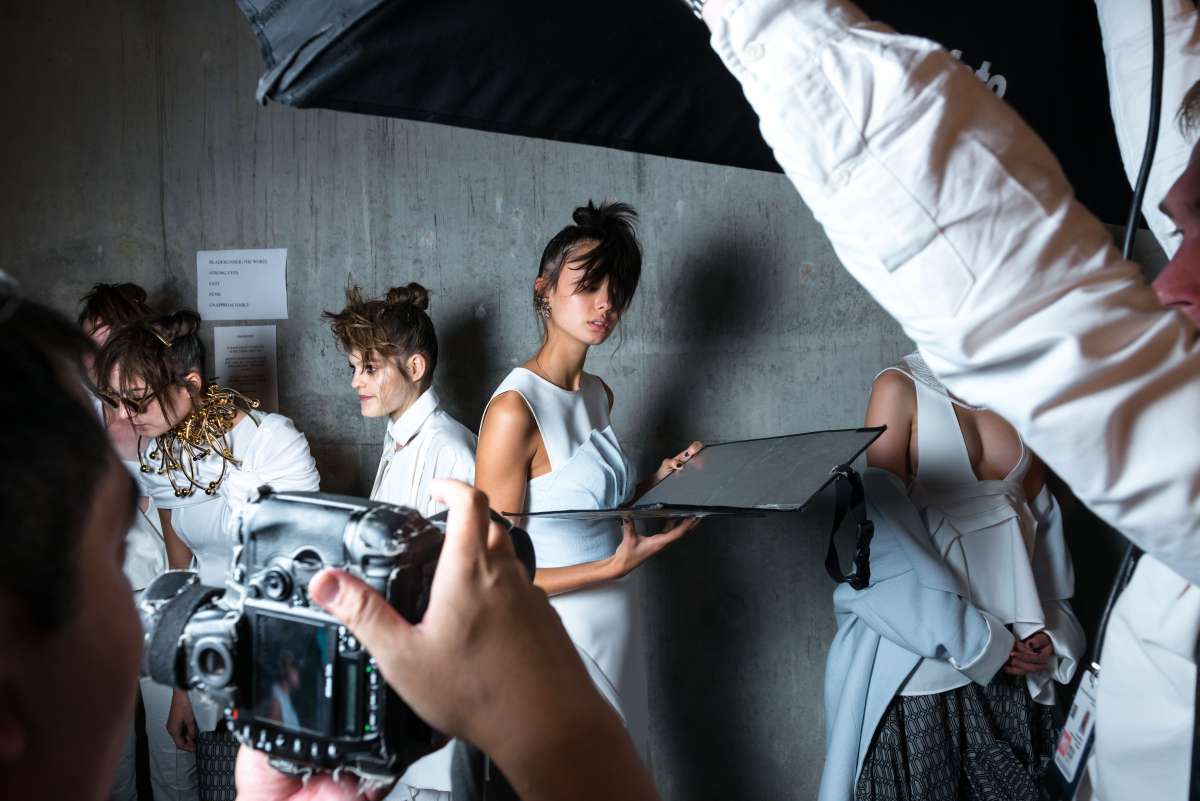 The concept of photography is the central focus. Before a picture shoot, you and the photographer should discuss the concept so that you can both come prepared.
Literal concepts like "fitness" or "British" on one extreme, while more abstract concepts like "moody" or "high-end" are on the other. The studios and sets for the more refined themes may look strange and use enormous props. If you get employed as a model, the concept will already be decided upon, and you'll have to conform to it.
What Is The Duration Of A Photoshoot?
A picture shoot might run anywhere from a few hours to a whole day.
A visit to a photography studio will often take at least a few hours. Don't forget to factor in time for trying on new outfits, getting your hair and makeup done, etc.
If you've scheduled a photo shoot, you'll get to spend some time at the end looking at the results and picking out your favourites. In most cases, you won't be there at this point if a firm hires you to model for them.
If you're booking a photo session for yourself, you get to pick the date and time, but if you're being paid to be in the shoot, you'll have to be somewhere at a certain time. Depending on how urgent the shoot is, you could have as little as a few days to prepare.
What Should I Bring To A Photoshoot?
The photographer will provide you with a list of required items to bring to the shoot. If food isn't provided, it's probably a good idea to bring a water bottle and some snacks, although generally speaking, an all-day shoot will have plenty of both on hand.
At a professional photoshoot, you won't need to bring anything with you but yourself. Instead, be prepared for any downtime by bringing along a book or other kind of entertainment.
Find out whether the photography studio has been reviewed anywhere online. You can get a sense of what to anticipate based on these comments.
Expectations For A Studio Photo Shoot
Here is what you may expect from your first photo shoot for a fashion magazine to make things easier and less stressful:
Make sure you're there on time, and maybe even ten minutes early.

If there is a dress code or other prerequisite, you will be informed of it, and if a makeup artist will be there, you will be notified whether or not to use makeup.

You should expect to spend the whole day there, and depending on the importance of the shoot and whether or not they capture the right images they need, you may even have to work late into the night. A day can be as long as 12 hours for you. Ask your agency if there are any overtime restrictions for photo shoots.

Some production companies or agencies may require you to wear a variety of costumes during the day, all of which they will provide. The branding of a fashion magazine, catalogue, or clothes store are all possible examples.

The shoot could take place at a studio or someplace else, such as a park, beach, factory, field, street, parking lot, or even your own backyard. You may expect skilled crews and facilities, such as a tent or caravan to change in and portable toilets to use throughout the day.

Keep water and any other comforts, like a book or music, handy in case you find yourself with any downtime during the day. Breakfast and lunch should be given, and there is generally a catering table where you may help yourself to fruit and something to drink.

For any modelling session or fashion shot, you can expect to see at least one, and sometimes more than two, crew members. Typically, there aren't very many people hanging out in that area.

You'll learn how to act in front of the camera as part of your modelling education. Pay close attention to the photographer's wishes and implement the idea they've described. You are not obligated to participate in any activity that makes you feel uneasy, such as one that is sexual in nature or that requires you to wear an item of clothing that reveals too much skin. Get in touch with your agent instead.
Let Vogue Ballroom Wedding Venue help you create the most magical day of your life. 
Choosing The Best Photography Studio
The first order of business for every picture shoot is to locate an appropriate photography studio. Skilled workers are what you need. However, you need more than that; you need seasoned experts.
They are the experts in this field. They have an eye for detail that can give your marketing initiative or advertisement a distinct personality.
Their level of expertise means they can foresee potential hurdles and help you overcome them. You should expect to feel some anxiety. If you're having trouble unwinding, it may help to put yourself in the hands of a professional.
Once you have located the appropriate studio, it is time to schedule a consultation. Not all studios are open to shooting with any old client. However, not all of them require an invite.
Ultimately, you need to pick a studio that seems right to you. The difference between a nice photo and a strong shot will be that connection. A studio employee will get in touch with you to finalise arrangements for the scheduled visit.
Prior To The Photoshoot
The studio will probably give you a call or send you an email a few days before the scheduled photo shoot. If the photo shoot has specific attire requirements, this is the time to address them.
If you don't bring your own clothes, the studio might make some suggestions. Styling Call is a common term for this situation.
During this discussion, you will be able to convey your expectations for the picture shoot to the studio. This is your chance to explicitly state your purpose for communicating with them.
There is a possibility that you'll be asked to send in some photos of yourself modelling the desired garment. Reason being, every photographer has their own unique approach and brand of photography.
A photographer whose aesthetic sensibilities are most in tune with yours can be found by sharing details about the clothing item, your appearance, and your intended use of the resulting photographs.
The initial attempt isn't always the best one. It's a lot like dating in the art world. Before knowing if a relationship would work, you need to test the water by dipping your toes in. This rapport is crucial for any photo shoot to go off without a hitch. To get the most out of your photos, you should let the photographer use his or her imagination. To be successful, though, the creative choice must be one with which you are both familiar and at ease.
On the other hand, the shoot's concept might be used to guide the selection of the photographer. A photographer, for instance, can have a lot of relevant knowledge and ideas in that area.
If they can't make it, another photographer will be assigned. Tell the studio if you have a prefered photographer in mind. That way, you can schedule your photo shoot during a time that works for both you and the photographer.
Customers are often asked to carry an extra set of clothing from home. Two to four garments is the average range. It's not a bad idea to get extra companies just in case, though.
Those clothes can be worn and filmed in as well if more time permits. There is usually a wardrobe available at studios as well. Node will zero in on required garments if photo shoot is for a certain item of clothing.
Those who aren't in the fashion industry shouldn't let worrying about what to dress get in the way of their creativity. Studios are looking for a personal reflection in your wardrobe.
The results might be professional and form-fitting at times. Alternatively, it could be an absolutely outlandish and colourful ensemble. As long as you are comfortable and can be yourself in the industry, bring it to the session.
The Day Before The Shoot
Those who have never participated in a photoshoot before may be wondering if there is anything they can do the day before to ensure they have the greatest experience possible.
Production companies typically have a few suggestions. The day prior, for example, is not the time to go to the tanning salon. This is due to the fact that the booth's strong rays might induce skin dryness.
When photographed, this can make you appear discoloured. Additionally, your photographs may have picked up some discoloration.
The day before, if you can, try to avoid the impulse to wax your eyebrows. It's possible the skin won't recover in time. This could lead to irritated red splotchy eyebrows on the day of the photo shoot. You should get your eyebrows fixed a week before the shoot if they are a source of anxiety for you.
Or no later than three days before filming begins. There's no doubt that a few touch-ups may do wonders for your skin's appearance, but more work is required to repair issues like discoloration and blotchy eyebrows. In the final print, that work often looks phoney. You should fake it until you make it.
The standard advice from studios is to maintain your regular hygiene practise. Apply lotion and wash your face as usual. Again, this prevents skin from becoming irritated from an excess of scrubbing it isn't acclimated to. However, it's possible that your hair requires more attention.
If your hair doesn't get oily easily, you can wash it the night before the shoot and still look good in the morning as long as it's completely dry. Those with oily hair, however, might want to wash their hair right before the shoot.
Again, you'll want it to be completely dry for the shoot, so give hair a good blowout and a good towelling before you show there. Skip the hair care routine for a day if you have dry, frizzy hair. This is because, in photographs, frizzy, dry hair might look overly fluffy.
You can give yourself a little breathing room, put some oil in your hair, and make it look more vibrant and full by taking a short rest. Hairstylists can only do their finest work on healthy, shiny hair, thus taking care of it is crucial.
The Day Of The Photo Shoot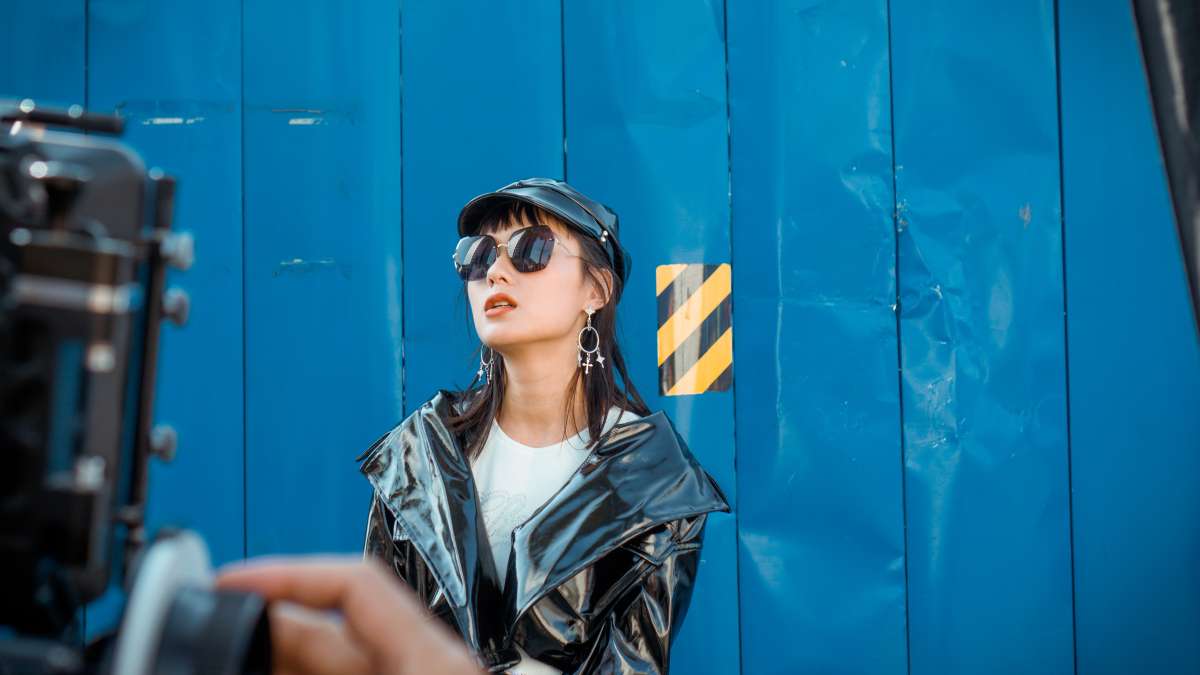 The night before your photo shoot, you should try to obtain as much rest as possible.
You don't want to give your makeup artist any extra work by asking them to conceal your under-eye dark circles. Also, avoiding beverages that contain pigments that could discolour your teeth would be beneficial.
After all, a pearly white smile is something you're after. There is probably a lot of excitement and action going on behind the scenes at the studio as they get ready for your session. The photographer will likely be attempting to bond with you and the subject matter you wish to record.
Some photographers may even make a mood board to get a feel for your character and preferences before the shoot. A good soundtrack can get everyone in the zone and keep them there for the duration of the shoot.
The shoot usually begins with a Meet & Greet rather than immediately. You'll get together with the people who will play significant parts in your shoot, such as the creative director, the makeup artist, and the photographer.
Pricing and availability of your images will be among the business details discussed at this gathering. While doing so, though, you'll have room to develop your own unique brand of originality. Now is the time to express your goals and offer suggestions to the studio.
It's possible that the art director and photographer will have their own. The time to talk about them and figure out what works and what doesn't is now.
The best way to get to know the people you'll be working with is during a Meet and Greet. It's a chance to get pumped up for the shoot, rather than stressed out.
The photographer may even present you with a mood board or idea tree depicting various scenarios for the shoot. You could possibly be stimulated by some of the ideas they present.
The creative producer is the one who makes sure that everyone's wants and needs are being met. They are perhaps your most reliable ally. Your satisfaction with the studio is their top priority.
This varies depending on the individual customer. To some, this may be the first step in a long and successful career as a model. As a model, you want to demonstrate your range of abilities and expertise.
A goal will be established, and the inventive design will be guided in the path most likely to yield that result with the assistance of the imaginative producer. You should snap images that make you feel good about yourself now and again.
To reiteratively assure your comfort and satisfaction, the creative producer will offer suggestions and check in with you throughout the production. At last, the node's creative producer can guarantee a robust and fruitful advertising campaign for its users.
Makeup
The moment your team meeting is over, you'll be rushed to the cosmetics booth. Regarding this, please arrive barefaced. Before the artists begin, you should probably just clean up and put on some new clothes. Only use fresh ingredients. Additionally, make sure the artists know if you have any kind of allergy to any of the makeup they will be doing on you. In the midst of photographing a wedding, having an adverse reaction is the last thing you need.
How dramatic or natural the cosmetic effects of a photo shoot end up becoming is all up to the photographer and their vision. People who prefer a more unretouched look will opt for minimal cosmetics. Instead of hiding your features, muted tones draw attention to them. However, editorial makeup might be employed when a bolder statement is desired.
The goal of most customers is to improve their appearance to look more like their ideal self. The artists are responsible for that. Sometimes you'll want to make a statement with some bright or dark colours applied to your skin, depending on the mood or setting. Possibly it complements the setting, the topic, or your outfit.
Most males don't wear much in the way of cosmetics. This time around, nudes and other enhancers are used to emphasise their skeletal structure and improve their overall appearance. The only time guys are permitted to participate in a shoot is when editorial content is needed. For instance, if the client has a daring vision.
Basically, you'll get either a natural or a creative makeup experience throughout the session, depending on your preferences. However, the team can take anywhere from a few minutes to many hours.
Hair Styling
Your hairstylist will step in once your makeup is complete. To minimise your chair time, your hairstylist may coordinate with your makeup artist. If you're going to be wearing hair extensions to the studio, you'll need to take them out before you enter.
You may expect your stylist's choice of hairdo to, like your makeup, be a nod to the shooter's overall aesthetic. The majority of the time, your hair will be done in a way that brings out your best features. This could include nothing more than a straightening, or it could necessitate the creation of waves or curls. The stylists usually have an idea of what people want to do with your hair before you even step foot in the salon because they have seen images of you beforehand.
When taking artistic photos, the hairstyle often takes more time than the cosmetics does. It's up in the air and dependent on what the shoot calls for. Makeup artists and hairstylists will be on hand during the session to ensure that you always look your best.
Wardrobe Styling
Outfitting the model(s) for the shot is crucial. You're already dressed to kill, as you brought in your favourite outfit. Ideally, you've packed a few spares and a few extras as well. At the wardrobe styling, the team of artists deliberates over what garments you will wear. There are numerous possible outcomes. For instance, your group disbanded and its members swapped places to form a new company. Sometimes an item of jewellery or a scarf will be the inspiration for an entire ensemble.
When casting new models, outfit style is a crucial factor to think about. You should take your first few photographs while wearing something ordinary and unremarkable.
This guarantees that the model, and not the clothes, will be the centre of attention. Then, when your resume fills out, you may break out the bright colours and trendy styles.
The Shoot
Once the set dressing has been finalised, shooting can commence. Some light hopping around and stretching before filming is a good idea.
This might put you at ease and make you feel at home when filming. There is no doubt that you will feel exposed. By getting some exercise and calming your anxiety with a quick sprint, you can get into the zone for the shoot. Vogue Ballroom is your ultimate Wedding Reception Venue to create your dream wedding. 
Your creative team will be on hand to assist you with every take during the shoot proper. The photographer and the art director usually have the most say in how the node is executed.
There are those that prefer to shoot you while you're standing motionless, while others will aim for you while you're in motion. How you use this phrase is highly dependent on the purpose of your writing.
Everyone is on set to aid you and cheer you on while you do your thing. They're all pulling in the same direction to give you the best shot possible.
Afterwards
When the photo session is done, it takes some time to look over all of the pictures that were taken. You will be presented with them once a select few have been decided upon. You will then select ones that you adore for printing from there.
Conclusion
A professional photoshoot may be a very stressful experience, even for seasoned models. Get in on this once-in-a-lifetime photo opportunity by making your reservation right away. It is your prerogative to select the time and day for your private photography session. You'll need to show up at the set on time if you're getting paid to be an extra.
A list of what you need to bring to the photo shoot will be given to you by the photographer. Locations beyond the studio are fair game, too, including the beach, the factory, the field, the street, the parking lot, or even your own backyard. You need people who are skilled at their jobs. But you need more than that; you need professionals in the field. A few days before the photo shoot, the studio will most likely contact you by phone or email to remind you of the upcoming session.
Do not waste this opportunity to explain your motivation for contacting them. If you and the photographer have a prefered photographer, you should let the studio know. Don't stress over what to dress the day of a photo shoot. Studios want to see that you've put some thought into your attire. If your hair is dry, frizzy, or oily, try going without a hair care routine for a day.
You should get plenty of sleep the night before your photo shoot. It's likely that the studio is bustling with activity and excitement behind the scenes. An excellent score may put the cast and crew in the zone and keep them there for the duration of the shoot. To what extent the cosmetic impacts of a picture shoot are exaggerated or made to look natural is entirely up to the photographer and his or her artistic vision. Only in cases where editorial content is required, such as when a client has an audacious idea, are male participants allowed to take part in a shoot.
The haircut usually takes longer than the makeup application when taking artistic photographs. Professional hairstylists and makeup artists will be on hand to help you maintain your flawless appearance. When scouting for new models, it's important to take their personal sense of fashion into account. If you're looking for the perfect wedding reception venue, go no farther than Vogue Ballroom. All of the takes in the shoot will have the support of your creative team. When it comes to the final node's execution, the photographer and art director typically have the greatest say.
Content Summary
You need to relax if you want to provide your best performance, though.

Don't hold up the beginning of the photo shoot any longer than necessary.

As such, this essay's aim is to brief readers on the specifics of a typical paid photo shoot.

You and the photographer should talk about the concept beforehand so that you're both ready for the shoot.

If you're paying for a photo shoot and want to be in it, you'll have to be there at a specific time, but if you're arranging it for yourself, you get to choose the date and time.

The number of days you have to be ready for the shoot will depend on how urgent it is.

To what should I bring my wardrobe for the photo shoot?

The photographer will provide you a detailed list of what to bring to the photo session.

Instead, carry along some reading material or other form of amusement in case you find yourself with some free time.

Find out whether there are any overtime limits for picture shoots from your agency.

As part of your training as a model, you'll be taught how to present yourself convincingly on camera.

Listen carefully to what the photographer wants and do what they suggest.

Choosing Top-Rated Photographic Facility

Before beginning a photo shoot, it is necessary to find a suitable photography studio.

It is safe to say that they are the go-to pros in this area.

Locating the right studio and setting up a consultation is the next steps.

Select a studio that feels like the best fit for you.

A few days before the photo shoot, the studio will most likely contact you by phone or email to remind you of the upcoming session.

This is the moment to go over any dress code restrictions for the photo shoot.

Studios often provide wardrobe recommendations if clients forget to bring their own garments.

Talking to the studio about your vision for the photo shoot is an important first step.

If you want truly memorable photographs, give the photographer free reign to exercise his or her creativity.

Please let the studio know if you have a certain photographer in mind.

That way, you and the photographer can settle on a time for the photo shoot that's convenient for both of you.

The day before a photoshoot, those who have never been in one may question what they can do to prepare for the best possible experience.

For instance, you shouldn't visit the tanning salon the day before.

Stay away from the eyebrow waxing temptation the day before, if at all possible.

On the day of the shoot, this could result in red, splotchy eyebrows from irritation.

If your eyebrows are giving you worry, you should get them corrected a week before the shoot.

It's possible, though, that your hair needs extra care.

You can wash your hair the night before the shoot if it doesn't become oily quickly, and it will still look fine in the morning as long as it's dry.

If you take a quick break, apply some oil to your hair, and relax your facial muscles, you'll seem refreshed and revitalised.

You should get plenty of sleep the night before your photo shoot.

Instead of diving right into filming, most productions start with a Meet & Greet.

It is time to tell the studio what you want to accomplish and what you think they should do.

A Meet & Greet is the perfect opportunity to get to know your future coworkers.

You need to show off your skills and experience as a model.

The creative producer will make recommendations and periodically check in with you to make sure you're feeling comfortable and satisfied with the final output.

If you have any kind of allergy to the cosmetics that will be used on you, please inform the artists.

To what extent the cosmetic impacts of a picture shoot are exaggerated or made to look natural is entirely up to the photographer and his or her artistic vision.

Depending on the situation, you may want to draw attention to yourself by painting your skin a striking colour.

Only when editorial content is required are male models authorised to participate in shoots.

After you're done with your makeup, your hairstylist will take over.

Your hairstylist may communicate with your makeup artist to streamline the process and decrease the amount of time you spend in the salon chair.

A stylist's choice of haircut, like a makeup artist's, is likely to be a tribute to the shooter's style.

Your hair will typically be styled in a way that highlights your greatest features.

It will be decided on the fly and based on the needs of the shoot.

Professional hairstylists and makeup artists will be on hand throughout the shoot to keep you looking your best at all times.

A group of creatives discuss which items will best complement your body type and lifestyle during the wardrobe styling process.

When scouting for new models, it's important to take their personal sense of fashion into account.

As a beginner photographer, it's best to capture your initial shots while wearing something simple and nondescript.

As a result, the focus will be on the model and not the clothing.

Filming can begin once the set has been completely dressed.

Before starting to film, it's a good idea to do some light jumping and stretching.

It's possible that this will help you relax and feel at ease during filming.

Do a brief dash to relieve stress and be in the zone before you shoot.

During the actual shooting, your creative team will be there to help you in any way they can.

It's a supportive and encouraging environment on site.

When the shoot is over, it requires some time to go through all of the images.
Before photographers can learn how to interact with models appropriately and professionally, they must first understand the tasks that models are expected to fulfil during photoshoots.
This is a rundown of what a model should do while being photographed during a shoot. Models frequently serve as ambassadors for a specific product, company, or cause (depending on what the shoot is for).
They are selected for a shoot because they are examples of what the business, organisation, or brand is searching for in its ideal subjects. Therefore, it is expected that models will make time to research the product, brand, or cause they are modelling for.
Whether it's your first time working with a photographer or your tenth, it's always best to ask what the photographer wants to ensure the most productive setting possible for the picture shoot.
Modelling photography relies heavily on lighting. Your models could get squinty if the lights are too strong. However, they will appear bored if the room is poorly lit. Try out a variety of setups to get the optimal lighting for your model session.
The first photograph you should focus on perfecting is a beauty shot (for models seeking work in fashion or editorial) or a clean headshot (for models seeking work in the commercial). A colour snapshot of the model's face taken from the shoulders and focusing on the model's beauty is known as a beauty shot.