As you're planning your wedding, one of the questions you inevitably ask yourself is, can I negotiate wedding prices?
Because negotiating wedding prices is situational.
It really depends on how serious you are about the venue or vendor and what you're asking for.
Your wedding day is probably the most expensive event you'll ever pay for: the average wedding in 2016 cost more than $35,000 – and that's without counting the honeymoon. Between the venue, catering, the dress, and all the extras that make it unique, you'll probably be spending tens of thousands of dollars, even if you look for savings.
This is the place to find out how to negotiate prices for your wedding venue. When looking for a wedding venue, don't be surprised to be quoted some pretty high prices. Not only will you be renting out space, but you'll likely be taking advantage of a number of the services the venue offers. Despite that high price, you can quickly negotiate prices with not just your venue but ALL your wedding vendors.
Many couples pay the asking price for these items, missing out on the significant discounts that may be available if they had only reached out and asked. The bottom line is this: couples who don't negotiate are leaving money on the table. Money could have been used to improve their big day or even help them start a marriage on the right financial foot.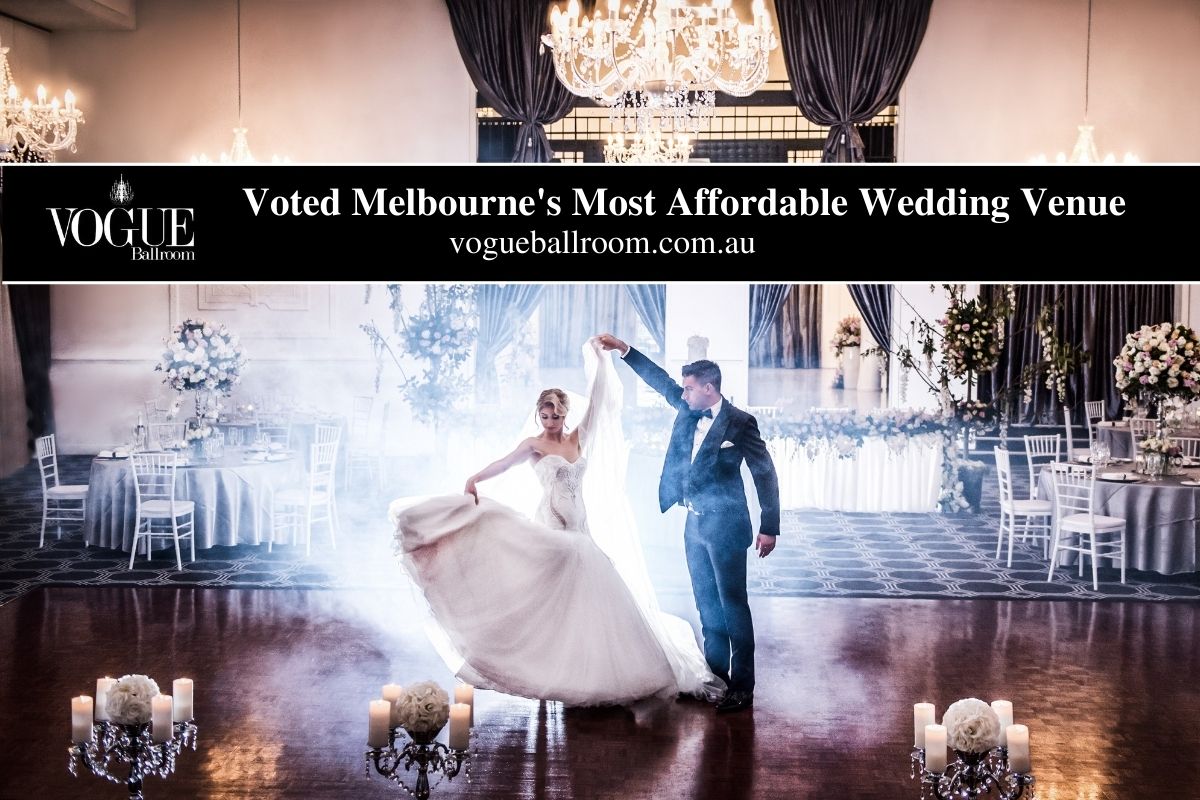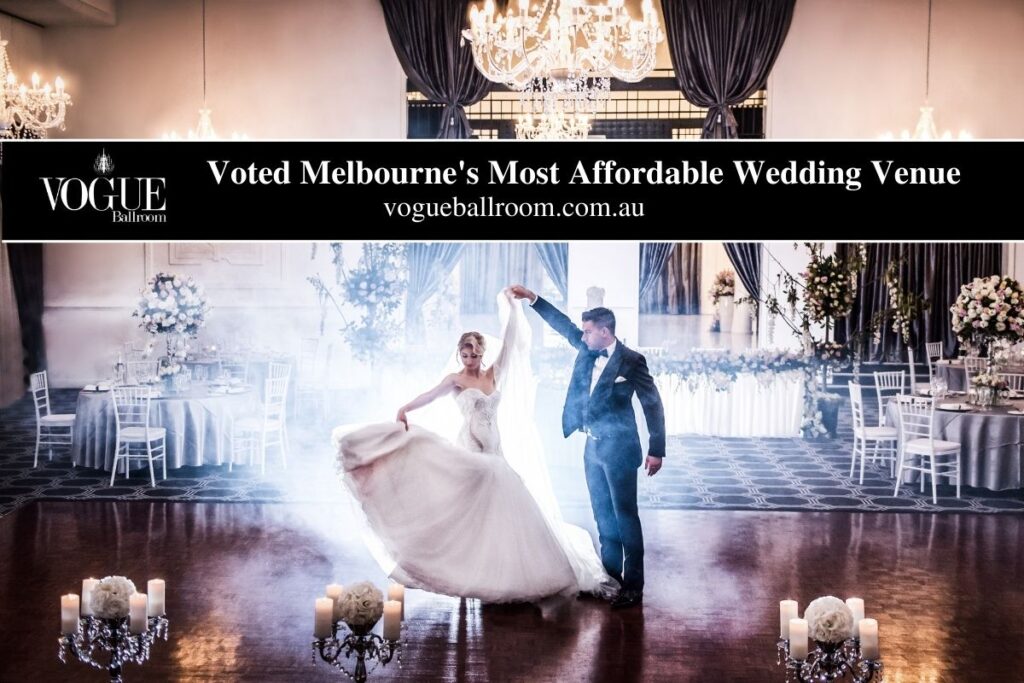 Wedding planning is supposed to be exciting, but the process can quickly become stressful as budgets grow tight. According to the 2017 Real Weddings Study from The Knot, an online resource for wedding news and inspiration, the national average wedding cost $33,391. So, it probably comes as no surprise that 74 percent of engaged couples say they will go into debt to cover wedding bills this year, with 11 percent planning to borrow over $50,000, according to a new survey on wedding costs by Student Loan Hero. This site helps consumers manage and repay student loans.
"Money is one of the biggest factors in fights between couples and has been cited as a common cause of divorce," says Jessica Bishop, editor and founder of TheBudgetSavvyBride.com. "It's more important than ever for couples to plan a wedding that fits within their means."
Fortunately, couples who put in the time and effort can plan a celebration that reflects their style and fits within their budget. Learn how to master negotiating with wedding vendors to reduce your wedding bills with these pro tips
You do not want to ask a vendor if they'll lower their prices just to ask. Just like how you wouldn't go into a store and ask if they would sell you a T-shirt for less than advertised.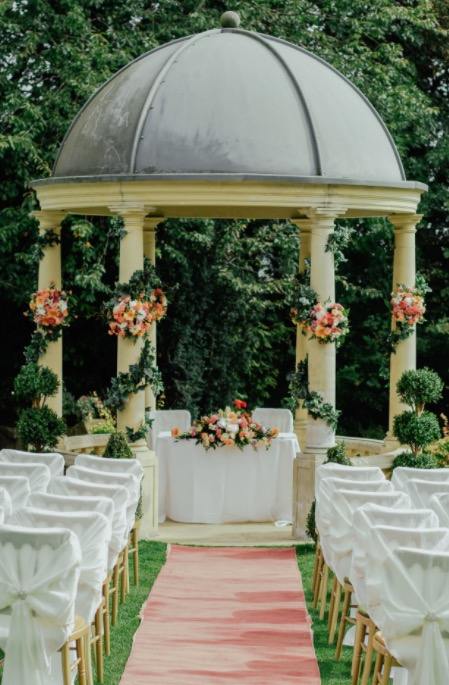 But, if you know you want to book a particular venue or vendor and it's a little over your budget, you can try to work with them on pricing.
Expressing your sincere interest and desire to work with them and sharing your situation can allow for a conversation.
They might be able to adjust something to bring the pricing down to meet your budget. Or be able to throw something in that will allow you to get more for your money.
The key to negotiating wedding prices is that you have to start the conversation with true intentions and move forward if they can accommodate you.
Now, most of the time, negotiation happens before you sign the contract.
Don't Be Afraid To Negotiate
However you choose to reduce your costs, you will still be spending a significant portion of your wedding budget on your wedding venue, so don't feel bad about asking for discounts or complimentary extras.
Once you've reviewed all the details and completed your tour, it's time to haggle! Here are a few ways to do it without coming off as cheap or tacky. 
You've worked hard to earn money to pay for it, so it's only fair you at least try to get the most bang for your buck. Be confident in asking for discounts. If you don't ask, you don't get it!
Look outside typical wedding venues.
How to Negotiate a Discount With Your Wedding Venue?
Do Your Research
When you're negotiating for a discount, the more information you have, the better. If you're only talking to one wedding venue, you're in a poor negotiating position because they know that they're your only real option.
Instead, talk to several venues in the area and find out their prices – even if you don't want them. This allows you to negotiate with a bit of leverage and reinforce the message that you have other options. Assemble a list of backup venues with better pricing, and use these numbers to encourage your top choice to reduce their fees.
Don't expect to bargain with an in-demand wedding professional during peak wedding season. Talented vendors who are just starting their business may be more likely to negotiate in order to fill their calendars and build their portfolios. Meanwhile, like rental companies, inventory businesses often have much more flexibility on price than a florist because they already have likely paid off the cost of those items, says Lisa Ganderson, CEO and founder of TheWedClique.com, a wedding vendor platform. Also, keep in mind, a florist has to order new flowers for each event, making it hard to reduce service expenses, she adds.
Spend time educating yourself on what the market is for a particular service. This will give you good context and get you to start thinking about what works for your budget, what a fair quote looks like and what you might be able to negotiate. When you're making price comparisons, just make sure you're comparing similar things (a Michelin-starred restaurant and a local, family-owned catering company are just different). Knowing the market can give you good leverage when negotiating with a venue or other pro you love. It allows you to say (politely), "We're in love with this space, but unfortunately, our budget won't cover it. We're considering another venue that costs X amount of money, but this one is our number one. Would you be able to match it or at least compromise?" Your first choice will typically be willing to offer you discounts of some kind of compromise in other areas to secure your business (and they want you to be happy!).
Ask With Confidence
It's natural to feel nervous if you aren't experienced at negotiating, but you don't want to show it. If you come off as timid, they will know they can refuse your request without risking your business. The ideal attitude is not to attach any emotion to the negotiation outcome, although achieving this when planning your wedding is understandably difficult!
Start Low
In a negotiation, the first offer is rarely accepted; you're likely to end up at a point somewhere between your first offer and the standard price. For this reason, you want to start low; if you start too high, you might end up with very little in the way of a discount. If you're not sure where to start, ask for a 20 percent discount ­- it's low, without being insulting.
Be Prepared to Haggle
Once you've made your first offer, you'll get one of three responses: an acceptance (unlikely), a flat refusal to negotiate, or (most likely) a counter offer below the original asking price but above your offer.
Because negotiations are uncomfortable, it's natural to want to take the first half-decent counter-offer that comes along. Swallow this feeling and make another offer; you'll get a better deal if you are willing to haggle.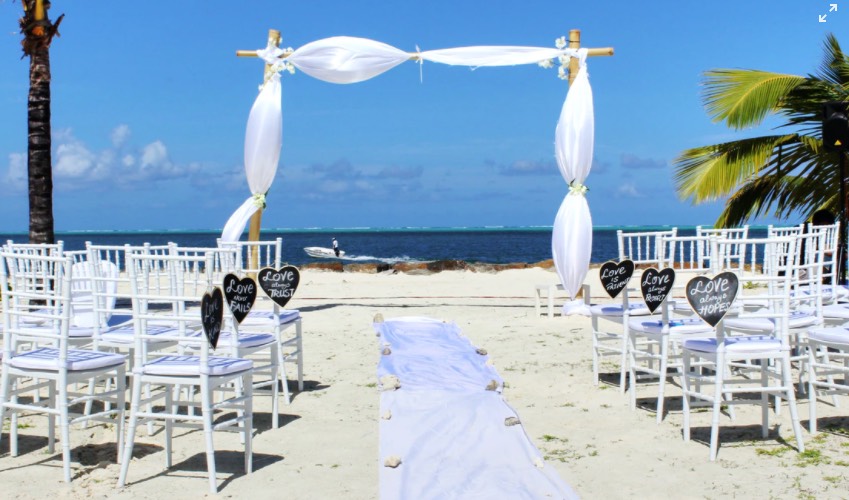 Wedding Venue Won't Budge? Try Asking for More
Some wedding venues will refuse any request for a discount, but this doesn't mean there aren't savings to be found. Instead of asking for a reduced price, ask them to throw in some free upgrades. You could request better champagne, decorations, or even food.
Effectively, you are receiving a discount – just on a more expensive product. For some venues, this is preferable to offering a true discount.
Off-Peak Times Will Increase Your Negotiating Power
To get the best deals, you might need to be flexible about the date of your booking. Weekday or winter bookings significantly increase your negotiating power because there is much less competition for a venue's services.
During the summer, wedding venues are more likely to refuse to negotiate because they know if you walk away, they can find another client on that date. During off-peak times, you might be their only opportunity to make money. This means they'll be more willing to provide a nice discount to ensure your business.
The cost of hiring a wedding venue will always be greatest during the peak wedding months, which will vary depending on where you live. If you want to get married during this period, expect to pay top dollar per head for anything wedding related just your venue. However, if you're not opposed to a cosy winter wedding as an alternative to the ever-popular Spring and Summer months, you could save a great deal on your per-head costs.
According to The Knot's 2016 Real Weddings Study, the most popular months are September and October, each attracting 16% of total weddings, respectively (June is just behind them at 13%). Only 4% of weddings took place between Monday and Thursday — with Saturday making up 70%. If you're willing to get married on a weekday or an off-month, you'll be in a much better position to save some money.
Hire a vendor you've worked with before. Greg Jenkins, event planner and partner of Bravo Productions, a full-service event planning, design and production company, suggests using a vendor that you may have already conducted business with previously as they may be more willing to cut you a deal.
"If you frequent a particular florist, they may be more inclined to offer a discount, especially if you have that florist provide more than just the wedding party corsages and boutonnieres," he says.
Ask for an Itemized Quote
This is a fancy way of saying you should ask to see a list of every single thing included in your package. First and foremost, this will show you exactly what you would be paying for and what you'd need to pay extra for. From there, you can see which items, services and extras you may not need, as well as others you may have never known you'd need (think: valet, delivery fees, cleanup crew and coat check staff). It's always a good idea to find out in advance what extras are going to cost—you don't want to be blindsided later on with hidden fees you've never seen before (like rental company transportation or extra electrical equipment for the band).
Offer them the rights to use your videos and photography in their venue marketing.
You'll have to guarantee a certain level of quality, editing turnaround time, and other logistics. But if they need more content for their various media channels, it might be worth it for them to grab the free advertising in exchange for a small discount. Word these requests very carefully - it can sometimes be insulting to assume they need help in the first place, and social media Influencer culture has made some businesses wary of these types of exchanges. Another thing to keep in mind: your photographer or videographer will need a say in this as well. 
Let The Representative Know Your Budget Upfront.
In this case, honesty is helpful for everyone. They genuinely want your business and, unless they're in high demand, turning away, weddings aren't the smartest move on their part. They might even be able to come back to you with a new or slimmed-down package idea to fit your needs.
Strike a Good Balance
There's no harm in politely asking for a deal or extras. (Your car rental service might not mention it at first, but why not ask if they offer complimentary champagne for weddings?) If vendors are excited to work with you, they may be more willing to develop creative solutions. The important etiquette advice to remember is to find the sweet spot between being a self-advocate and being a pushover. Don't be shy about asking if there's any wiggle room or sticking up for yourself if something feels unfair—trust us, pros aren't unfamiliar with it or offended by it, but don't be unreasonable, obnoxious or aggressive. You're not haggling with a street vendor—you're talking to a business owner about an important event and a solid chunk of money. 
Avoid The Traditional Saturday Wedding
Saturday is the most popular wedding day for the obvious reason: the majority of your guests won't have to take a day off work, and they will have Sunday to recover or travel home. However, booking your wedding mid-week can score you a great deal on your wedding venue, and even Fridays and Sundays usually come with a discount, too. The best bit? It's the same venue, the same staff and the same service, just at a lower cost.
Hold Your Ceremony And Reception At The Same Location
Using a single venue for your ceremony and reception will generally save you money both in the actual venue hire costs and extra costs such as decorations and transport. Some venues will even waive the ceremony fee if you are spending a certain amount on the reception and, since you have barely any distance to travel between where you're being married and where you're celebrating your new marriage, you'll also save time on a day that's guaranteed to be go-go-go!
Choose A Venue With Accommodation
 Many wedding venues will offer a complimentary night's stay in the honeymoon suite to couples, spending a certain amount on their wedding reception. You may also be able to negotiate a discount on your venue hire if you can guarantee a certain number of guests will be booking accommodation at the venue as well.
Negotiating Wedding Prices During COVID
COVID has upended everything. Everything is a little weird and different now. Wedding businesses are operating differently. Weddings are being planned differently. And your financial situation may be different as well. So, while previous negotiating guidelines still apply in Coronavirus times, circumstances are different. Because everything is up in the air!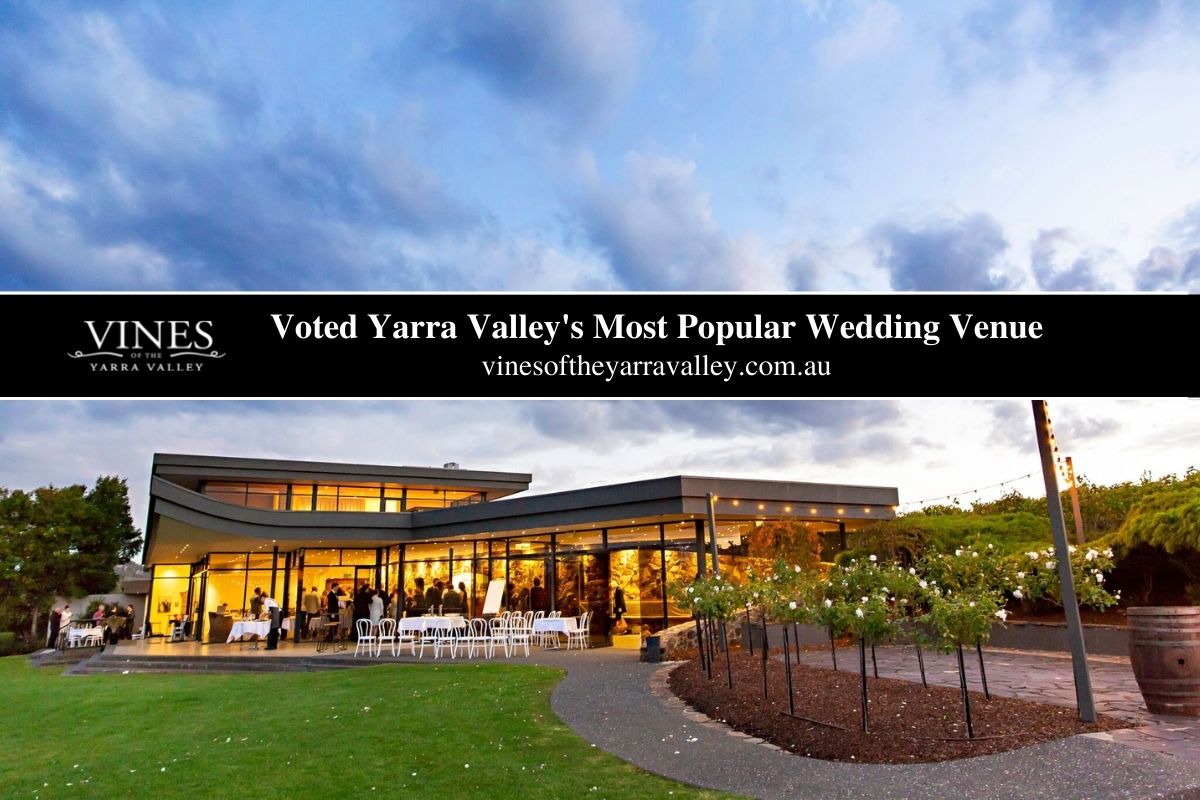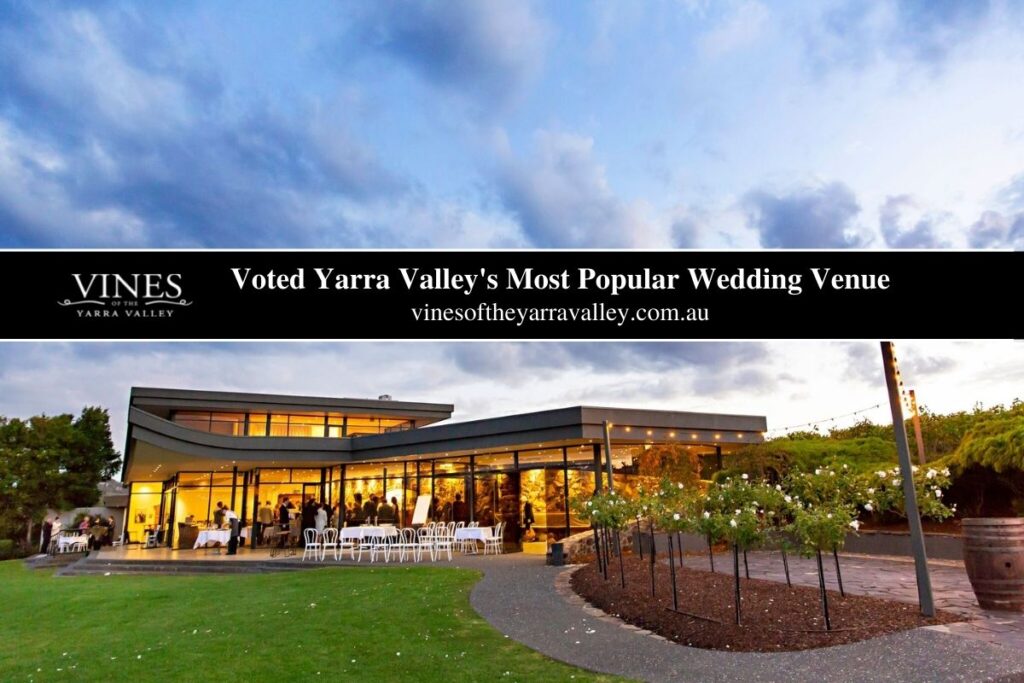 We don't know when a vaccine or treatment will be available. We don't know when things will be "better". And as long as gatherings are a major source of the spread of COVID, nothing is for certain. Wedding dates aren't certain. Wedding plans aren't certain. And thus, even wedding businesses like your venue and vendors aren't particular. What used to be and how things used to operate, in many cases, no longer applies right now.
Deposits, payments, pricing, and terms have all had to become more flexible, given the unprecedented situation. So that also changes negotiation.
Frequently Asked Questions About Wedding Venue
Important Things to Consider Before Choosing a Wedding Venue
Location. Location is one of the crucial things to consider while choosing a wedding venue. 
Date. It is important to check whether the wedding venue you selected is available on the date of the wedding or not. 
Parking. 
Facilities. 
Decorations. 
User Reviews.
However, you needn't worry too much. Most wedding venues do hold civil ceremony licenses nowadays, whether that is a manor house, hotel or barn venue and everything in between. Most locations will offer couples at least one space that is licensed to host civil ceremonies.