Getting engaged and planning a wedding is a time to celebrate your love and commitment. But as exciting and meaningful as it is, it's also stressful. This can be hard to make sense of, especially since so few people are open about how difficult it can be. There's an expectation that it will be the happiest time in your life. And when it's not, it can be confusing, disappointing, and even a little bit shameful. Too busy with life to really plan your wedding in detail? Have someone else do it for you and check out our list of Wedding Planners in Melbourne to help take the stress away.
What makes wedding planning hard
These stressors are every day and typically present for most couples in the thick of wedding planning. And, while you can't eliminate all of this stress (let's face it, planning a wedding is super stressful), you can learn to better deal with it so you and your groom can have a more positive and enjoyable experience.
Managing Everyone's Expectations (Yours Included)
You've been dreaming about your wedding day for years and unfortunately, so has your mother! All kidding aside, moms often think they know best when planning your wedding, selecting your dress and deciding on the guest list. It can be hard to manage all of the pressure and expectations your parents place on you for this one important day. 
Setting clear boundaries and expectations upfront may help manage any frustrations or differences of opinion down the road. Write out a plan or a list of responsibilities for everyone involved. (For example: Who contains what, budget guidelines, deadlines for decisions, maximum guest count, etc.) That way, you've got something concrete to reference when expectations get out
of control.
Brutal Friends and Family Members
We've all got one—you know the one—a friend who thinks this is her day: the divorced parents who make your wedding all about how much they despise each other, the crazy relative who demands she bring 15 guests because the family hasn't seen each other in 10 years. When dealing with brutal friends and family members, try to remind them what this day is really about. If they become too complicated, it may be necessary to set firm boundaries or remove them from the wedding altogether.
Just be sure you're not trying to manage all of this stress alone. Get emotional support from your good friends, fiancé or therapist to ensure you keep your sanity and want to attend your wedding.
Frustrating Vendors
Even with the best intentions and laid-out plans, your wedding vendors can still be frustrating and lack the follow-through you desire. If your vendors get too disappointing for you to handle, consider delegating that job to a trusted family member or close friend. 
You may also consider hiring a wedding planner to manage that stress for you. Sometimes, the money spent on a planner can be beneficial in the long run to saving your sanity and your relationship with your groom!
Your Wedding Budget (Or Lack Thereof)
Communicating about money is hard enough when you're married, but most couples get their first glimpse of money management while planning their wedding. Learning how best to spend the money, you do have can present a challenge for many teams.
Wedding stress can increase significantly when you're presented with the upgrades vendors offer and often pressure you to consider. If it gets overwhelming, know that it's okay to take a step back, go home and discuss your options in a private setting. It's effortless to get mesmerized by all of the add-ons you can choose from, but committing to your original budget will save you a lot of heartache in the end. Just remember that the sky's the limit in terms of what you can have for your wedding, so don't let yourself get pulled in to spending more than you can afford, or you'll be regretting your decision when it comes time to pay off that debt.
Each Other
With all of the stress, decision making and pressure you're likely to experience, you may find that you're turning that frustration on each other. Often, grooms will complain that their bride-to-be is just too crabby and stressed out all of the time. Brides will likely take issue because their groom is too uninvolved and that she's left alone to handle all of the details. Staying strong with each other and remembering to communicate regularly will go a long way to staying connected and happy as a couple. 
Why is wedding planning so stressful, and how to handle the stress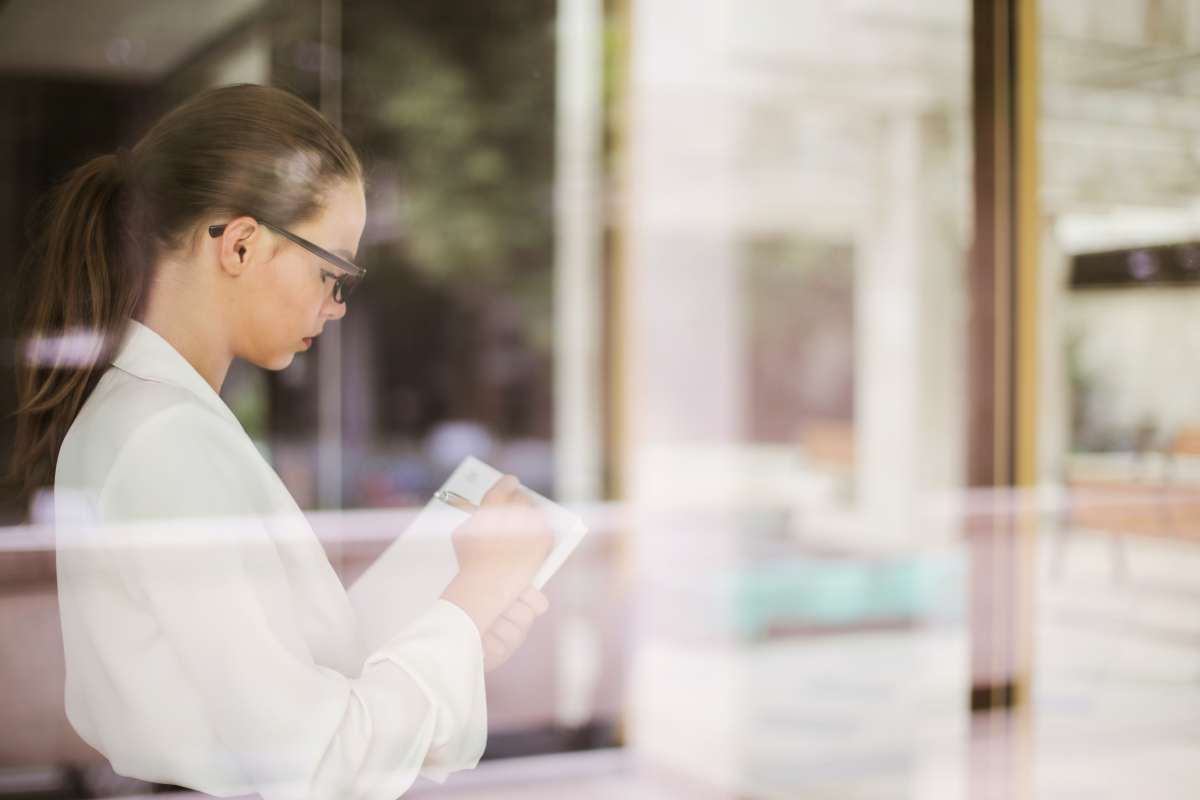 There are some genuine reasons why positive life events, like planning a wedding, can be stressful. That said, it's possible to find ways to enjoy the process a little more and focus on what's most important — your relationship and upcoming marriage.
Getting engaged and planning a wedding is supposed to be the highlight of your life. Often, though, the stress of planning your wedding can spoil the excitement. 
It's a big commitment.
Deciding to spend your life with someone is by far the most significant commitment of all. But the other primary responsibility is the time most couples spend preparing for the big day. Regardless of how long your engagement is, planning a wedding is a significant investment of your time and energy. There is a seemingly endless number of decisions to be made: the venue, the guest list, THE dress. It doesn't help that each step can be broken down into so many micro-decisions. Just when you think you've crossed one thing off your list, it's on to the next — and it's hard to feel like you're making progress. It's also easy to get lost in the tyranny of choice, making even the most decisive people feel confused and overwhelmed.
How to Handle It
It might be daunting, but it's best to accept how much work planning a wedding is. Come up with a detailed to-do list and timeline (see here and here as a starting point) and be realistic about what has to be done and how long it takes. Including the smaller steps that are easily discounted but add up over time will help you avoid surprises and delays (like reaching out to vendors — expect some phone tag). Don't also forget to be realistic about how much progress you've made!
Hiring a planner can alleviate some of the burdens, but they are typically expensive and not often a feasible option. That's why it helps to identify a few critical decisions (like, say, the flowers, food, or photography) that you want to prioritize, not just in terms of your budget but in the amount of time you're willing to spend thinking (or obsessing) about them. This will help you minimize the effort you spend on things that aren't as important while making sure your wedding still feels like you.
It's expensive. Shockingly so.
Whether you're having an elaborate affair, a more intimate gathering, or even an elopement, the cost of planning a wedding adds another non-negligible layer of stress. Once you're over the initial sticker shock and figure out how you're practically going to pay for everything, the focus isn't necessarily gone. It's not uncommon to feel uncomfortable talking about finances, even with people you're close to (like your partner). This is especially true if you have different ideas about how much you should spend or who should contribute. There can also be pressure to spend (or save) from your family members, the wedding industry, and society.
How to Handle It
At the very least, create a detailed budget, stick to it, and avoid spending beyond your means. It just isn't worth the stress. Make sure everyone who's paying for the wedding is on the same page. Being upfront about your budget with vendors will help you find people who understand and respect your limits. And remember that you don't need to have a big wedding for it to be beautiful and meaningful!
A slight shift in perspective can also make the stress more manageable. Talking about finances isn't just helpful during the wedding planning process; it's an integral part of a healthy marriage. Finances are one of the main issues couples argue about. Practising more constructive ways of talking about money will make things easier to handle when life becomes increasingly complicated (and expensive).
You might surprise yourself.
Before getting engaged, you maybe had expectations about what it would be like to plan your wedding or how you'd feel about your partner or marriage in general. For some people, things turn out exactly like they thought they would. But when our expectations and reality don't match up, we might read into it and end up unnecessarily stressed (e.g., If you don't cry when you try on your dress, is it the right one? What does it say about you or your relationship if you're not enjoying the wedding planning process?). Significant life events and transitions like getting married can also bring up other unexpected and scarier emotions and thoughts, like fears about divorce or the idea that you'll only be intimate with one person.
How to Handle It
There isn't just one way to feel when getting engaged and planning a wedding. We typically only hear about the positives — the excitement, the gratitude, the love. People rarely talk about their disappointment, uncertainty, or stress because they're confused or worried about being judged. The problem is, this perpetuates feelings of isolation and confusion about what it all means.
Getting married is a big decision and not something to be taken lightly. Often, the scarier, anxiety-provoking thoughts reflect the weight of this decision instead of your true feelings towards your partner or readiness to get married. As unpleasant as they might be, they're a sign that you're giving this monumental step space and consideration it deserves! Instead of getting caught up in your worries, approach them from an open and non-judgmental place. If you're still feeling overwhelmed or anxious, there are resources available to help you through this exact process.
Expectations and emotions are running high.
You're probably not the only one who has high hopes for your wedding day. The people close to you might have their ideas about who should be invited, where it should take place, how religious the ceremony should be, and their role in it. As good as their intentions usually are, family and friends can make the planning process more difficult, especially when your visions don't line up perfectly. Worrying about letting someone down (like a friend who hopes to be a bridesmaid or relatives who expect to be invited) and dealing with actual or anticipated conflict can make the planning less enjoyable and make you feel like you have very little say in how the day goes. Check out our ultimate list of Wedding Planners in Melbourne to help you organise a stress-free wedding.
How to Handle It
Pressure from family and friends usually comes from a good place. Of course, this doesn't necessarily make the stress any less accurate, and there will always be those who we feel like go out of their way to make situations about them.
We all have different comfort levels when it comes to how much we're willing to compromise. Agreeing to include a cultural tradition or invite those cousins you haven't spoken to in over a decade can be a significant gesture. But it's also important to recognize that no matter how accommodating you are, you'll never be able to please everyone. At a certain point, it might be worth setting limits so that your wedding day feels like it's yours. And don't forget to recognize when you are misreading a situation or making things more significant than they need to be (e.g., maybe that friend won't be so disappointed after all). If you give in to someone's wishes, it can help focus on what you're getting out of it (even if it's just one less conflict to deal with).
Your relationship isn't immune.
After a while, the endless decisions, financial stress, and intense emotions can take a toll on your relationship. Feeling like your partner isn't contributing enough or that they don't understand how difficult it is for you can exacerbate what is already a stressful situation. And so many couples say that they miss what things were like before they got engaged.
How to Handle It
You might want to bottle everything up because you're worried about causing conflict or think it would be terrible to fight in the middle of your engagement. But that usually ends up making you feel further apart and misunderstood. Instead, talk about how you're feeling, share what's stressing you, explain why, and let your partner know if there's anything specific they can do to help. If you argue, staying respectful and communicating effectively will help you come out of it feeling like a team. Make sure to keep some sense of normalcy throughout the planning process as well. Do the things you usually love doing together and talk about things that have nothing to do with your wedding.
Worrying about your actual wedding day
Sometimes, the most significant stress is not the planning but concerns about your actual wedding day (e.g., worrying the day won't go as planned or that you'll feel uncomfortable being the centre of attention). If you've found other parts of this process difficult, you might be especially worried that you'll be stressed on the day itself.
How to Handle It
Focus on the things you can do to help you relax and appreciate the day. Come up with a routine for the morning that will set the stage for the rest of the day, whether it's listening to music, surrounding yourself with your closest friends, or having a quiet walk.
Throughout the day, pay attention to the things that are important to you and that you're excited about (like those you prioritized on your to-do list). Make sure to sneak in a few quiet minutes together as a couple. If you start feeling stressed, try to be mindful by taking a few nice deep breaths and tuning in to the different things you can see, hear, and touch (or even smell and taste). Take care of your basic needs, like eating, drinking, and using the bathroom — no matter how many layers you have to sift through. And remember that everyone is there to support you.
The Top Mistakes Couples Make While Wedding Planning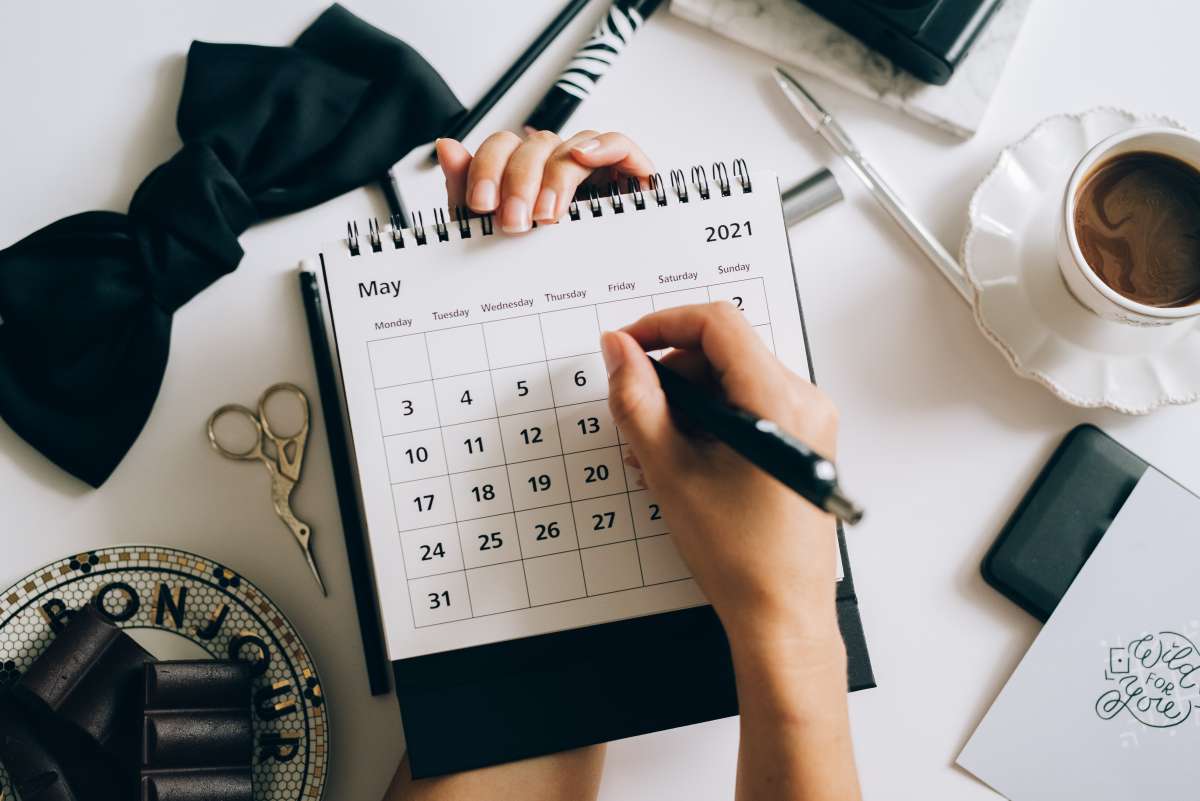 Some things extend beyond your control on your wedding day (like an unexpected thunderstorm or your DJ coming down with the flu). But there are a few common wedding planning mistakes that you can avoid upfront, in the sometimes overwhelming process of booking vendors, choosing food, and keeping track of guests. Even the most organized couple can make mistakes during the wedding planning journey.
Blowing Off Your Wedding Budget
Money may not be the most fun topic to discuss in light of your engagement, but it's so important. The first step couples should take is getting the decision-makers together and establishing a firm budget. Many times, excited to-be-weds start booking vendors and making purchases without having a budget in mind—and then are shocked to discover they've already spent most of their money and don't have all of the things they need. Planning a wedding is serious business, so it's essential to make a budget and keep track of your expenditures so you have all of your ducks in a row and can relax on your wedding day. 
Messing Up the Marriage License
There are lots of rules surrounding marriage licenses that you might not be familiar with. For instance, if you get your request 61 days before your wedding in Pennsylvania, you won't be able to legally marry on your wedding day because a license is valid in the state for only 60 days. (You could still have the ceremony, though—guests wouldn't even know you weren't legally married on that day.) Obtain your license the day before your wedding, and it's possible you may not get it in time (some states have a three-day waiting period). A common mishap for those marrying for a second time forgets your official divorce papers when you get the certificate. Find other things no one tells you about getting a marriage license here. 
Getting Attached to a Specific Flower Type
When you book your florist a year before your wedding day, they can only guess which blooms will be in your price range and available for your wedding. If your heart is set on orchids, you could be disappointed the day of. To prevent this, choose backups to your primary blooms and add them to your contract. Try to think in terms of colours and shapes instead of specific flowers.
Letting Other People Pick Your Wedding Party
Your wedding party is yours, which means you're the one narrowing it down to your closest friends and family members, regardless of gender, familial ties and many other factors. Your best friends, your nearest and dearest, regardless of gender, should be standing next to you if you're having a wedding party. Picking people to please a family member can also result in a sticky situation, so it's best to choose what feels suitable for you. After all, it's your wedding day. 
Blowing Your Fashion Budget on Just the Dress
If you have USD 1,500 set aside for your bridal look, that doesn't necessarily mean you'll be able to buy a gown with a USD 1,500 price tag—tack on tax and, if you're not buying off the rack, shipping. You'll likely need alterations too. Don't forget to factor in your undergarments, shoes, veil, hair accessories and jewellery when budgeting for your overall look.
Sending Out Save-the-Dates Too Soon
It may be tempting to tell everyone about your wedding date as soon as possible, but don't send those save-the-date cards until you've finalized the guest list. Save-the-dates are typically sent out eight to ten months before your wedding date, and only to guests you're positive will be invited. So, there are no hurt feelings.
Ordering Your Wedding Dress Too Late
If you're purchasing a wedding dress that needs to be customized or ordered, do so by the six-month mark latest. Since your dress will be custom made (and possibly shipped from overseas), buffer in ample time to receive the piece and complete fittings; in addition, most off-the-rack wedding dresses will require alterations, so make sure you have enough time for that entire process. The same goes for the bridesmaid dresses.
Booking Hotel Rooms Too Late
This is an easy wedding planning mistake to make for newly engaged couples. To-be-weds will leave the task of securing hotel room blocks for out-of-town wedding guests until the last minute. If you're married during a busy time and don't look into hotel availability in advance, you can end up with no rooms for your guests, so reserve as early as possible. Begin your research up to a year in advance, and make sure your block is booked at least by the eight-month mark—if not sooner. Include hotel information in your save-the-date cards, wedding website and invitations. (FYI, you're just setting them aside—your guests will put down their credit cards when they call to book the rooms.)
Skipping the Videographer
Photos are a must for most couples, but they only take you so far—videos let you hear your and your partner's voices as you say your vows and watch your friends tear up the dance floor. By hiring a professional videographer to document your wedding, you'll relive those special moments you may have missed on the day, like interactions with grandparents, that you'll want to treasure for a lifetime.
Underpaying Invitation Postage 
You'd be surprised how many to-be-weds underestimate the postage stamp process, with some dropping an entire batch into a mailbox without paying the correct amount. Most wedding invitations require additional postage, and the post office will return them to you. Weigh an invitation at the post office before purchasing your stamps and be aware of any price increases too. (Note: Square invitations require additional postage not only because of the weight but the shape too.)
Inviting Too Many Guests
Your guest list and the maximum capacity of people at the reception site should match up. You can't invite 400 people, assuming only 250 will accept. If you end up with 300 acceptances, you may have to turn 50 guests away at the door. As much as vendors would like to accommodate you, most wedding venues are prohibited from adding ten more tables, significantly since fire laws limit the maximum number of people allowed in any room at one time. Analyze your guest list from the get-go, assume 80 per cent will respond "yes" and limit that amount accordingly. 
Micromanaging Your Vendors
You're booking talented pros who understand your vision, so it's important to let them do their jobs. We know it's tempting to control every detail, but after your initial meetings, it's best to step back and trust the pros to get it right (and keep on good terms with them). After all, you catch more flies with honey than with vinegar. You don't have to go over the top, but being considerate and genuinely kind will go along with your vendors. The nastier you do not do you any favours. Check out our Top Wedding Planners here to help make your special day as smooth as possible.
Not Asking Enough Questions
While it's essential to be polite to your vendors, it's also necessary to make sure you get all the information you need. Don't be afraid to ask specific questions so that you understand precisely what you're signing up for. Ask your vendors to spell it out for you. "If your florist gives you a proposal that says 'healthy white flowers in May,' are they peonies? Are the carnations? Are they mums?" It may be uncomfortable to ask the pros so many questions, but it will help you and your partner make informed decisions throughout the process.
Hiring a Friend Instead of a Pro
Your friend from college may make excellent workout playlists, but that doesn't mean he'll make a great wedding DJ. The same goes for your friend who's an expert Instagrammer—this doesn't make her a photographer. Even on a tight budget, we always recommend hiring professional wedding vendors with experience. Plus it's more fun if your friends can fully enjoy your wedding day with you anyway. 
Trying to Go It Alone
If you're a to-be-wed lucky enough to have been offered help by friends or family members, by all means, take it. Too many people try to do it all, which can get overwhelming. Delegate and use all the resources that are available to you. When people offer to assist, like your mom, future mother-in-law or best friend, find something for them to do, like researching a vendor or addressing invitations. But it's essential to keep in mind that these volunteers don't work for you, so accept their contributions graciously. If you need more help, hire a professional wedding planner so someone can take on those complex tasks throughout the whole process.
Forgetting to Focus on What's Important
Keep in mind you're getting married and starting a life together. Be good to each other (and those helping you plan the celebration). Whether it's between you as a couple or with loved ones, some tension is inevitable due to the difficult decisions that accompany weddings. Remember why you decided to take this leap in the first place—and don't be afraid to download Lasting, a first-of-its-kind marriage health app, preemptively. 
Conclusion
Ultimately, don't worry too much about things going wrong. Know that they will and that that's okay. It is! You won't remember the little things that don't go exactly as planned. And if you do, they'll just become part of the story you tell about that day. What sticks with you are hopefully beautiful memories and photographs and happy and healthy marriage — after all, that's what it's really about. Looking for a Wedding Event Planner? Look no further, Vogue Ballroom have you covered.