Memories get fuzzy over time, and that's why we love photography. So your choice of a photographer is not where you should skimp when you're setting your wedding budget. There are so many details you'll be fussing over: the colours, the flowers, the location, the family and friends, and the dress. But remember, you don't get to take all of those homes with you and look at them every day. The way to immortalize these once-in-a-lifetime details is with the quality imagery a professional wedding photographer can provide.
After researching and sending requests for pricing, you begin to notice that the photographers you like are typically more expensive than you may have expected initially. In your search, you've likely found various grades of photographers that have either come up within your search engine or that you've received through word of mouth. You might begin to notice some striking differences in pricing from one photographer to the next. That's when questions like, "Why does this guy charge so much more than that gal?" and "Why is wedding photography so expensive?" begin to cross your mind. Looking for the best Wedding Photographer in Melbourne? Check out our ultimate list here.
So when considering hiring someone that you know who is a photographer or has a great camera, be honest with yourself. Do you want them to shoot your wedding because you love their style and it fits your event's theme? Or are you thinking of asking them for a discount?
Instead of asking why is wedding photography expensive, ask yourself this:
"Why is cheap wedding photography cheap?"
What corners are they cutting?

Are they insured?

Are they using the right equipment?

How much experience do they have?
This is one day in your life that you want to look back on again and again over time. You want a quality heirloom to share with future generations. You deserve the peace of mind that hiring a professional photography team offers. There's no room for photography mistakes to happen on your wedding day. You cannot recreate wedding photos.
If you decide to hire a less experienced or "cheaper" photographer, you are taking the risk of affecting the way memories of your wedding day are not only captured but also preserved. The good photos may not be accepted, the work product may be substandard, or the print products offered can be of poor quality. Not to mention the equipment failures that can happen. If this happens to a photographer without backup gear, they will be prevented from taking photos at your wedding. Are you willing to take those risks on your wedding day?
Let's dive into what makes wedding photography expensive.
Photography Gear
It's essential for photographers to have professional-grade equipment to photograph weddings. WASIO Photography continuously upgrades our photography equipment to ensure we offer the highest quality to our valued clients. Professional cameras and lenses are built to sustain heavy usage in harsh conditions such as high temperatures and rain. These cameras are designed to take tens of thousands of photos without malfunctioning.
Professional-grade lenses have the highest quality of optical glass that makes photos sharper and more vibrant. They also focus at a rapid speed, so no moments on your wedding day are missed!
That said, photography gear at some point will fail. This is when backups are critical. We always take multiple cameras and a variety of lenses to weddings. Practically every piece of our equipment has a blockage.
Why backup? Though we work with high-end and top-of-the-line equipment, technology can, and at some point, fail us. We never want to be put in a situation where our equipment breaks during a wedding, and we don't have the proper replacement. This would be a disaster for our couples. Cameras and memory cards have crashed on us during weddings, but we never sweat about it because we have at least double of everything.
Besides cameras and lenses, we use flashes, strobes, and various lighting modifiers extensively. A wedding venue's available light is not always perfect, so we use our lights to enhance existing sources to create a more dramatic feel in photos.
Computer Equipment
Modern cameras produce high-resolution photos, often more significant than 30 megapixels. Our studio's computers must be robust enough to work on such large files with plenty of disk space. The speed of our computers allows us to work more efficiently and deliver photos as fast as possible.
Education
No matter how outstanding we feel, our work is, we create time to attend workshops and learn new ways to improve our craft every year. Just as exceptional-quality wedding photography is costly, so too is exceptional-quality photography education.
Continuing our photography education helps us evolve as artists and improves our technique. You can tell when a photographer is not constantly changing just by looking at their work. When work begins to look outdated, that is a strong hint that the photographer has not invested in growing their quality of work. Our goal is to deliver timeless photographs that will not make you cringe in 10 years.
We attribute much of our award-winning success to the countless hours of our continued photography education. Submitting our work to photography competitions has provided us with a wealth of information and opportunities for growth. Listening in and later becoming part of the judges' panel for prestigious awards has given us a whole new photography perspective. We are confident in our expansive knowledge and ever-prepared on wedding days regardless of what obstacles come our way. We are prepared with the proper equipment and the expertise needed for a "Plan B."
Insurance
If you meet with a wedding photographer that does not have insurance, you might want to think twice before booking them. A photographer with no insurance is a red flag!
Practically every venue that we work with requires us to have liability insurance. Besides having liability insurance, equipment insurance is just as essential. As we mentioned under the gear description, gear does break. It's critical to take good care of gear and send it out during the off-season for maintenance, calibration, and sensor cleaning.
Also, with equipment insurance, if something breaks the day before your wedding, our insurance makes sure we are covered and will ship the gear we need that same day. Having insurance is part of being a responsible business owner.
Post Production
After the wedding, there is a whole process we go through. Right when we come home after the wedding, we download all of the images we took that day and make sure everything is backed up. It takes a good few hours to download the thousands of pictures from the wedding day. Backing everything up is crucial to ensure nothing is deleted or lost.
Once the images have been downloaded, we begin to cull pictures which can take between 2-4 days to narrow the selection down. After the photos have been culled, they are put into categories to make it easier for our couples to navigate their photos. Once the images have been selected and organized, it's time to begin editing. We edit every image to make sure they are all consistent in their color balance.
It takes us about four weeks to deliver images to our wedding couples. A great deal of time is put into getting everything delivered on time and efficiently. 
Essential Photography Skills - At a Wedding Pace
There are a thousand things at your wedding you don't want your photographer to forget. For weddings, you can't take much time to set up the perfect shot, can't do a reshoot if something's not right, and when people are stressed, impatient, or uncomfortable, it will show on their faces, even though a "say cheese" smile. A photographer without specialized wedding knowledge will likely get in the way, miss opportunities, and cause delays. 
Is the free or cheap photographer you're considering a professional, or is this a hobby? A hobbyist rarely has the best camera available, plus all the necessary lenses, lighting, and accessories. They've likely done shoots less often and don't have much experience, even if they have the equipment. 
Even if you know commercial artists in Los Angeles, wedding photography is a unique set of skills and knowledge. Even event photographers, while working with people at a fast pace, won't know key shots and intimate scenes that make weddings unique. Looking for a wedding photographer in Melbourne? Look no further. Vogue Ballroom has compiled an ultimate list of wedding photo companies to help you choose. 
Before the Big Day
You wouldn't want a baker to show up at your wedding with a random wedding cake. And you don't want a cheap or free photographer making assumptions about what's best for your wedding.
A professional is there for you from the beginning to talk about the look and feel you want for your photos. You can talk about the themes you have in mind, and they can often be a guide and offer suggestions while you plan. Professional photographers will have a portfolio of their past work so you can see their style. Be sure they showcase candid shots with good lighting and focus as well as still poses. If you're having an outdoor wedding in Orange County, see if they've done this before. 
If you hire a photographer with a day job and your wedding is just a side gig, they may not be available when you have questions, and their portfolio maybe only a handful of images.
An amateur won't know or won't take the time to visit all your locations beforehand. Arriving on the scene with no pre-planning means they haven't checked the lighting conditions or anticipated camera angles. 
If you're taking photos on location around Los Angeles and Orange County, there are restrictions on professional photography at some sites that may require a permit. A wedding professional from the area will know the procedure to get permission at your desired location.
Arriving Prepared
Even if a cheap photographer has the equipment, they'll be wrangling their camera accessories, going back and forth from their car, for the first part of the day. If they don't arrive far enough in advance, they could miss catching the early preparation and anticipation on film.
A prepared wedding professional uses secondary cameras for different lenses, has all of their equipment close at hand, and knows when to swap between items. 
Knowing the Camera
An amateur falls short using an expensive camera to know the settings and readings and how to use them. While they're fiddling with settings and lenses during the ceremony, they're missing shots. The ceremony moves on without them; there is no catching up and no running through it again.
Changing settings in two or three seconds and knowing how their camera handles light is required for a wedding photographer. They understand the readings are guides, and there aren't strict rules; every wedding is subtly unique.
During the procession, the bridal party is walking down the aisle, not stopping for photo ops. Every shot could be blurry if the amateur doesn't know how to adjust for movement, or the shots could be flat, wide shots, including the crowd, not focused on the central figures.
Advanced focusing techniques and highlighting details makes photos of the ceremony not only crisp and clear but captures the mood of anticipation and joy.
Seamless Lighting Effects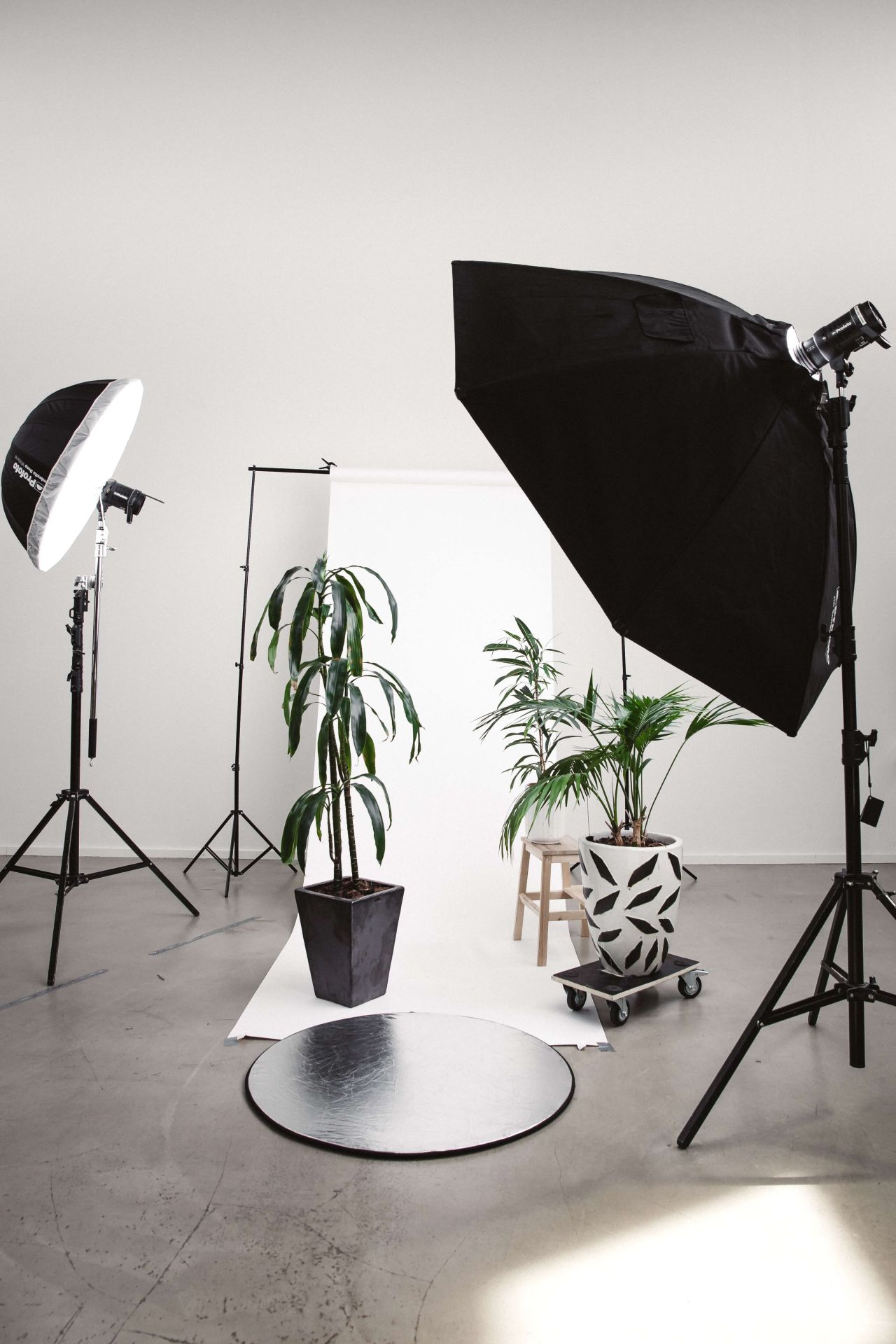 When they're working in low light, the amateur bumps the settings to take in more light. But this will create a grainy texture on large prints. When shooting black or dark-coloured formal wear, they over-adjust and end up overexposing lighter areas like flowers or skin tones. The camera's automatic readings are looking for a light source, not bright smiles and a glowing bride. 
Lighting equipment is necessary to enhance colours in flowers and accents, bridesmaids' dresses, and that makeup and tan that you worked on for hours. Using a built-in flash can leave you washed out or with glare on your skin and eyes. Lighting a photoshoot is about balance, knowing how to use a combination of lights built into the location, and additional lighting techniques. With natural light, this is just as significant for outdoor shots as interiors.
Working outdoors can get more light into a shot, but the photographer shouldn't just depend on the daylight. Turning people so that there is a beautiful view behind them seems ideal, but the amateur doesn't consider whether they're back-lit, and all the people will be cast in shadow. If they place the family in bright sunlight, it's too easy to overexpose half of the faces and leave the other half with mask-like shadows. A camera is only a machine that can't adjust to change a shot from factual to beautiful.
With outdoor weddings and formal sessions, professionals know how to avoid under-or overexposed shots while still creating a few stylistic effects like silhouettes and sunbeams where appropriate. 
Understanding Weddings - Not Just Taking Pictures
Building a Rapport
This person will be close to you throughout your special day, so find someone you trust. They'll need to adapt, listen and communicate well. You'll be exchanging instructions with them before and after the date, so a pro will be available online, by phone, and in-person so you can get to know each other. An excellent wedding professional forms a connection with you to be immersed in your ceremony, and this will show in the intimate moments they catch on film.
Knowing Where to Focus
There is so much happening on the day of a wedding that the average person doesn't even think about. A free photographer might only show up at the ceremony a little before the guests do. Simultaneously, a professional can come in for shots of the bridal party doing hair and makeup, tying ties, and pinning corsages. The amateur could also forget to get various photos showing your friends and family because they're only thinking of the bride and groom.
Experience has taught a wedding photographer to know where and when to look for fleeting moments like the first kiss. A professional knows how to be quick and discreet, so they're less distracting during the service.
Successful Formals
Anybody with a camera can call together a group of people and snap a picture. If your artistic friend is a little shy giving people directions, then the group could end up randomly bunched together. Someone who's not getting paid could start barking orders and make an already stressed-out bridal party more nervous. And then they only snap a few different group shots, and in half of them, people aren't ready, their eyes are closed, or the lighting is off.
Personable, discreet professionals know how to be upbeat, communicate clearly, and keep pace when guiding and directing a group for formals. Taking multiple extra shots of crucial pictures to avoid blinking, awkward expressions or missing key poses is essential for every formal photographer. 
The Celebration
After the ceremony, the amateur photographer has now worked ten hours, and they're getting tired. This is where the friend or family member you "hired" feels entitled to relax and take only a few shots for the rest of the evening because they're doing you a favor.
If your cheap photographer is a stranger, they may assume their work is done after the ceremony. If you made a contract for the reception, what does that entail? More formal shots against a blank wall for whatever guests volunteer? Flat, flash photos of people in a dark room?
Wedding photography takes energy. Most weddings and receptions will be 12-18 hours of work without breaks. Many professionals have a team with one to two additional people.
Some of the best shots at a wedding can be candid shots of people dancing and laughing at the reception. To avoid blurry, barely recognizable faces, you can trust a pro.
Post Production Isn't Just Fixing Mistakes.
A photographer's work doesn't end after your wedding day. The shots are uploaded to a computer and edited with professional software. 
In the hobbyist case, it's possible they don't have editing software at home or may only know a few basics. Having already spent an entire day on this, if they're not going to edit them, they probably won't go through the 2,000 raw shots to find the good ones either. You'll end up sorting through blurry and dark images looking for something that looks nice.
This, again, is something you discussed with the photographer before the wedding, and now they're bringing out the style and mood you requested. Wedding photo styles can range from candid photojournalism with a de-saturated, vintage look to artistic portraits with a light, airy glow. A professional photographer uses both camera and computer after-effects to achieve your desired look and feel on the best shots.
Money Makes a Difference
Payment in exchange for services makes this a serious business. A free photographer is not going to be held to a standard of quality work. They also have no motivation to deliver final results promptly. It could be months before they get around to sending your photo files.
A casual photographer probably won't have a contract or any assurance so that you know exactly what they're going to do and what you're going to get. Professional photographers have contractual obligations and goals that both of you agreed upon. If you get a free photographer or only pay them a little, they don't have much reason to take your wedding day seriously.
FINAL THOUGHT
So, why is wedding photography expensive?
The answer is simple; wedding photographers invest a lot of time and money developing their skills. They invest in their business to provide a reliable wedding photography service. And they do this because they are passionate about photography and your wedding.
They take great pride in their work. Most will go above and beyond to capture moments in the most artistic, creative, and meaningful way.
Considering all this, can you place a monetary value on memories?
Most newcomers are equally passionate and skilled. But they may lack the necessary experience and knowledge to cope with the pressures of photographing a wedding. Will they know what to look out for? Are they able to anticipate when certain moments will happen? Can they communicate with guests of all different personalities? Do they know which piece of their equipment to use in different situations? But most importantly, will they know how to capture everything in the best way to reflect each given moment's mood?
Next time you receive a quote and think it's a bit high, consider all the above before deciding.
Ask the photographer key questions and find out more about them and base your decision on that.
Check the photographer's portfolio. Are the photos up to the standards you require?

Do they have Public Liability & Professional Indemnity Insurance? If not, who will cover for damages if the photographer accidentally injures someone? Or how will they reimburse you if their equipment fails and they lose all the images?

Do they use professional equipment?

How much experience have they had photographing weddings or events?

Are they authorized to provide services to the public?

Are they passionate about your wedding and their work in general?
In the end, it is your wedding day, and you should go with what you feel is right for you. Remember, hiring a photographer is not a purchase; it's an investment. As with any investment, you get what you pay for! At Vogue Ballroom we have compiled a list of the Best Photographers in Melbourne to help you choose who captures your magical day.
If you're struggling with the budget, try cutting back on other parts of the wedding. Not the photography. When the honeymoon's over, your photographs are all you'll have left to remind you of your special day.